So many awesome days out in England to enjoy, and so little time! Here's the absolute best day out in each county in England to narrow it down for you.
Whether you're looking for a travel challenge that will take you to every corner of England, or you just want some inspiration for a cheeky little day out, here's the best of what to do in each of our 48 English counties.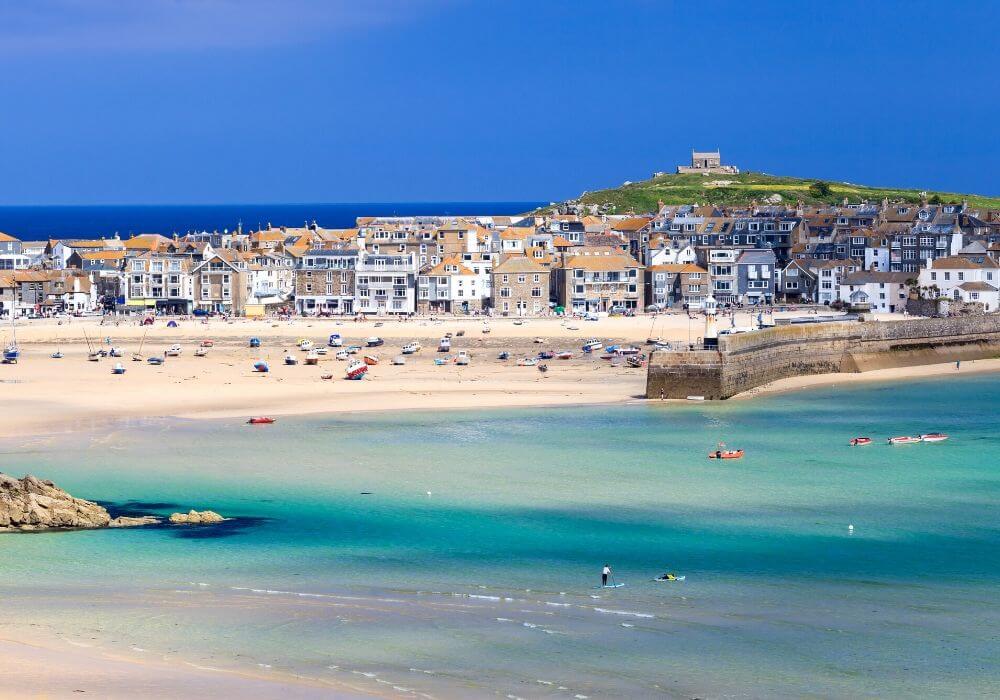 If you want a quick tour of the highlight of every county then this is the England day out guide for you.
So, if you can only do ONE thing in every county in England, here's what the Day Out in England team, and some of the UK's top travel bloggers, recommend you do with your day trip.
The Best Day Out in Each County in England
We've found the best day out in each county in England, listed alphabetically. If you want the straight to the point list, it's at the end.
---
1. Visit Whipsnade Zoo in Bedfordshire
BEST DAY OUT IN BEDFORDSHIRE: Whipsnade Zoo
Woburn Safari Park, Dunstable Downs and Wrest Park all deserve a mention, but it's Whipsnade Zoo that tops our list of the absolute best thing to do on a day out in Bedfordshire.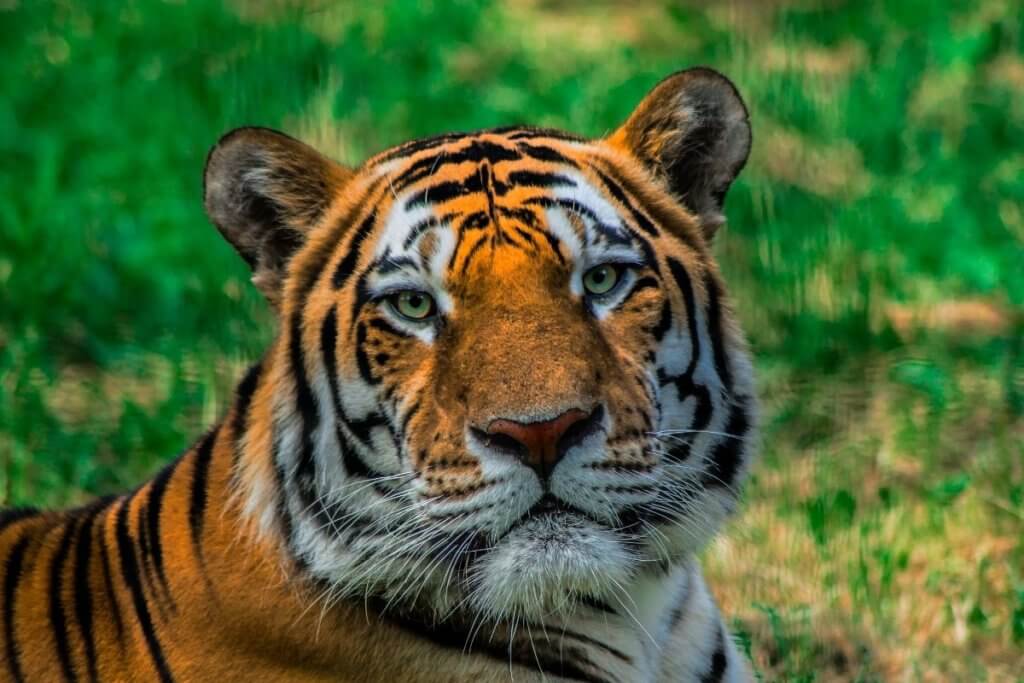 Whipsnade Zoo is one of the best zoos in England. With 3,900 animals to discover, it's also England's biggest zoo. You can spend a whole day here, with the tigers, bears, zebras, penguins and hippos. There are photography workshops, a zoo academy, and the opportunity to be a keeper for a day.
Support Whipsnade Zoo and you'll be supporting conservation around the world. As if you need another reason for this big day out in Bedfordshire?!
---
2. Live like the Queen in Windsor, Berkshire
BEST DAY OUT IN WINDSOR: Windsor Castle
Windsor Castle is the oldest and largest inhabited castle in the world, located about 25 miles from Central London. This is one of the official homes of the British Royal Family, and the Queen of England, Queen Elizabeth, lives here for a few months each year.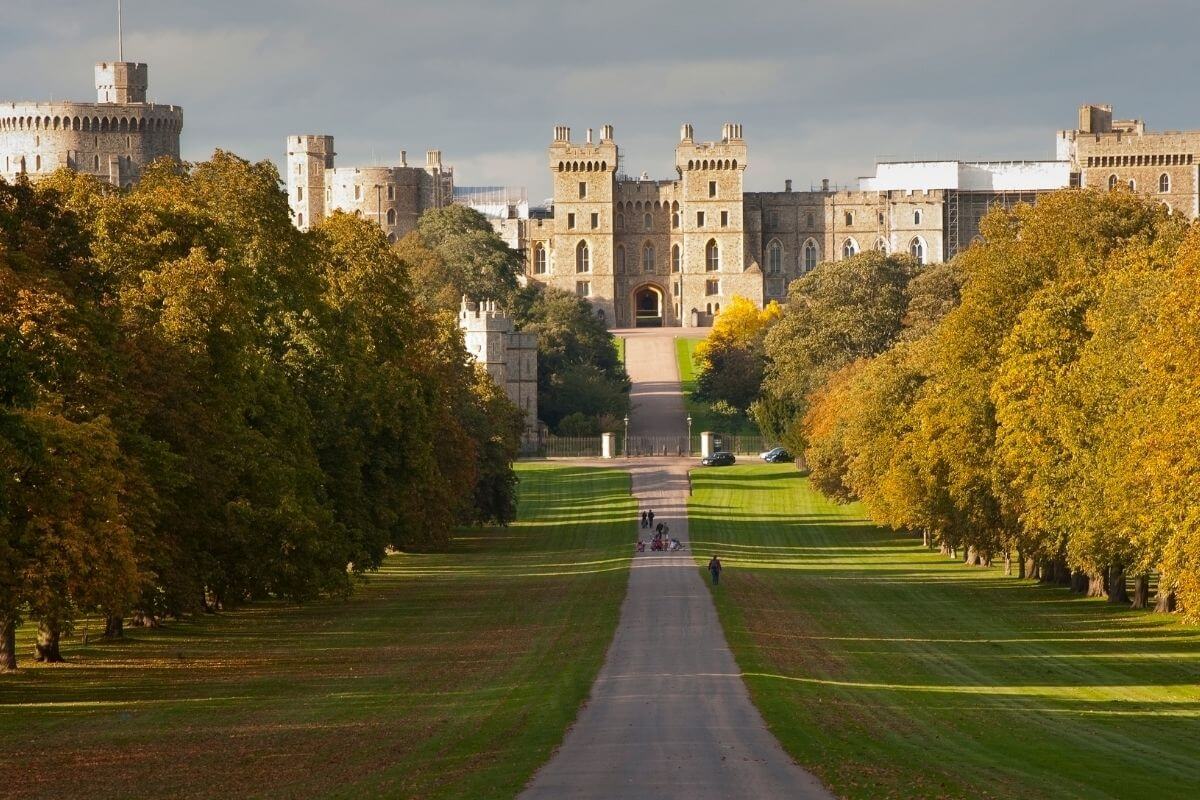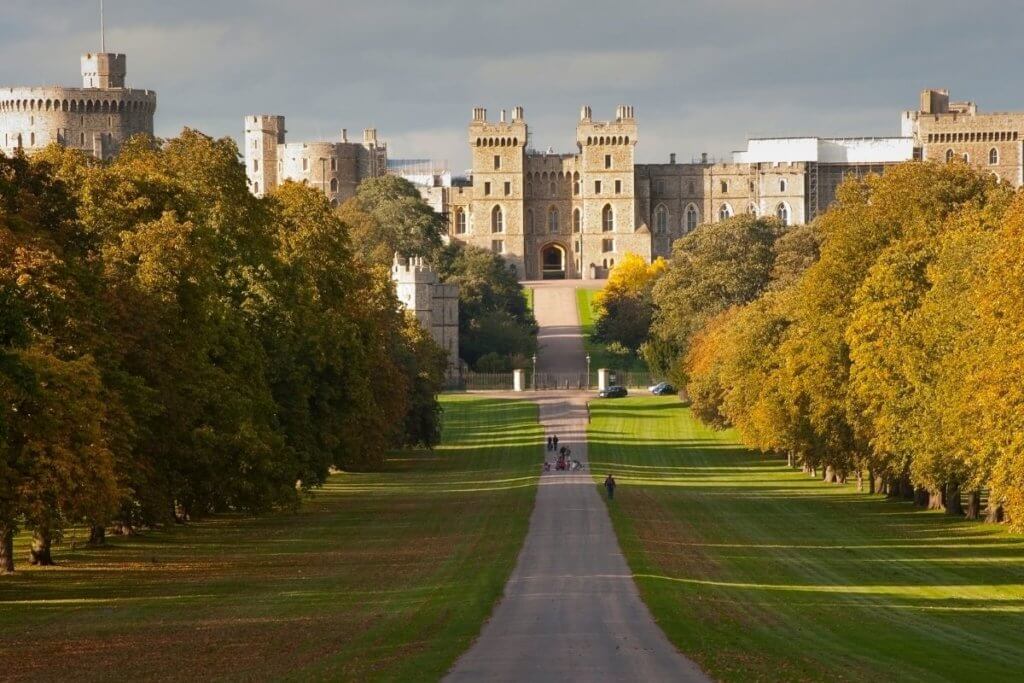 You could easily spend a whole day at Windsor. Inside the castle are dazzling state apartments where many generations of Kings and Queens have lived, semi-state rooms that are used for entertaining, and a magical dollhouse built for Queen Mary. You can even go inside St George's Chapel where Prince Harry and Meghan Markle are due to be wed.
Windsor Castle is one of the most famous landmarks in England.
It's worth timing your visit to see the Changing of the Guards ceremony, which lasts 45-minutes in a big spectacle of sound and pageantry. Make sure to check the public guard schedule in advance as the ceremony takes place on irregular days during the week.
LEGOLAND deserves a mention as a runner up for the best day out in Berkshire too!
---
3. Enjoy a day out in Bristol City, Bristol
BEST DAY OUT IN BRISTOL: Bristol City
We have a full article on having the best day out in Bristol here, but essentially, head for the city centre and roam!
Clifton Village is a fun area to visit, and there's a great Lido there too. You're not far from the Clifton Suspension Bridge so have a wander over there to get a bird's eye view of the city.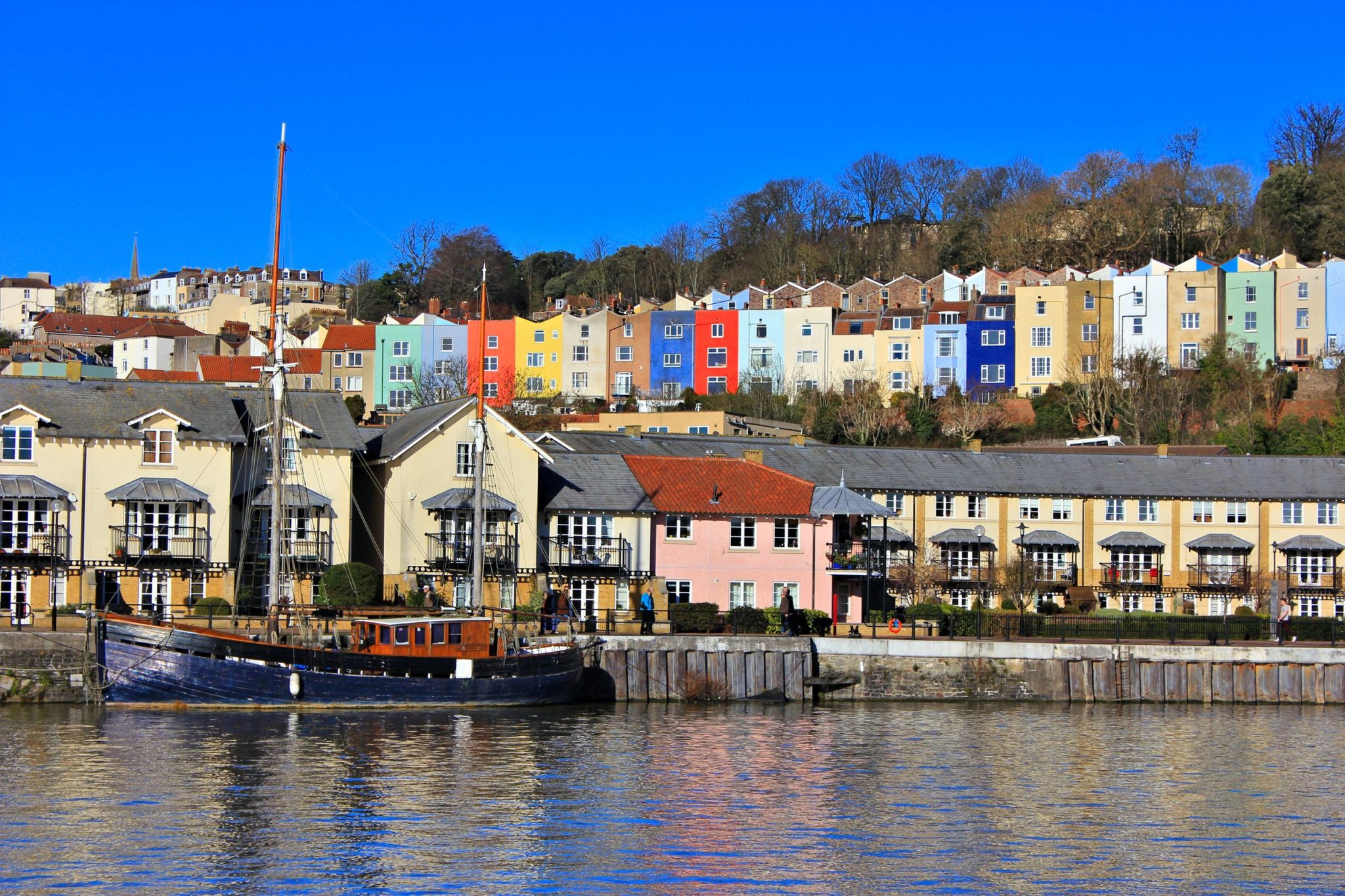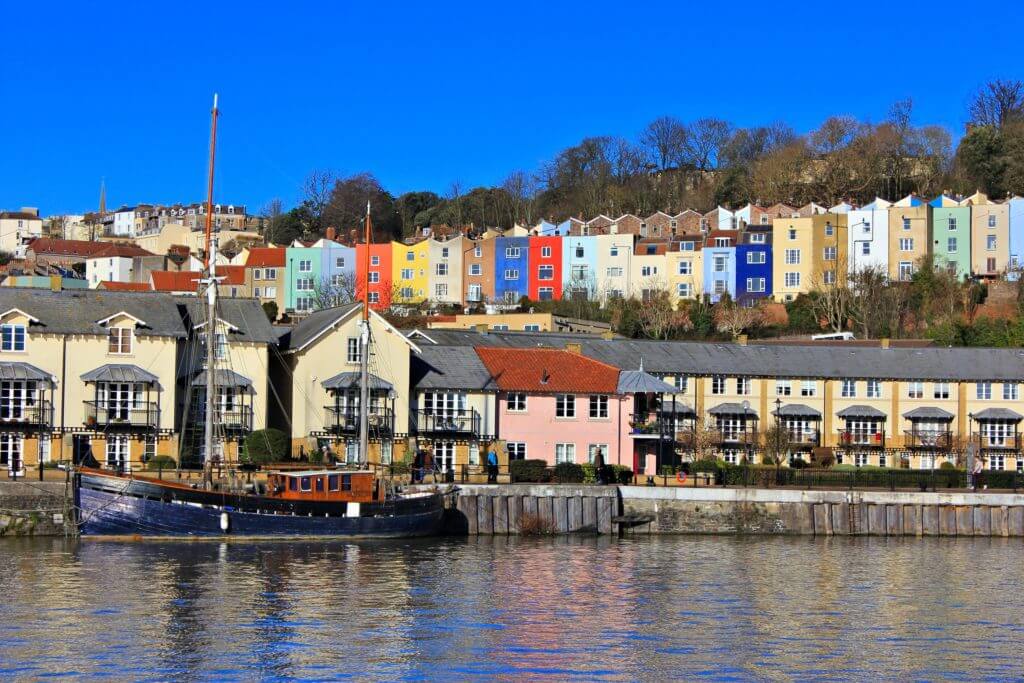 Stokes Croft is the area where all the cool kids hang out, and it's worth a visit for the street art alone. There are also some wonderful places to eat round there.
Bristol City is well known in England as being one of the coolest places to live after London and Brighton. Go and see it for yourself!
---
4. See the houses and gardens of Buckinghamshire
BEST DAY OUT IN BUCKINGHAMSHIRE: Woburn Abbey
Woburn Abbey House and Gardens is known as the best day out in Buckinghamshire. As one of England's most impressive stately homes, visit and you can explore the impressive deer park, the house and the stunning gardens. Unfortunately it's not open until Spring 2022 now, so, if you find yourself in Buckinghamshire for the day, wondering what to do, we have suggestions.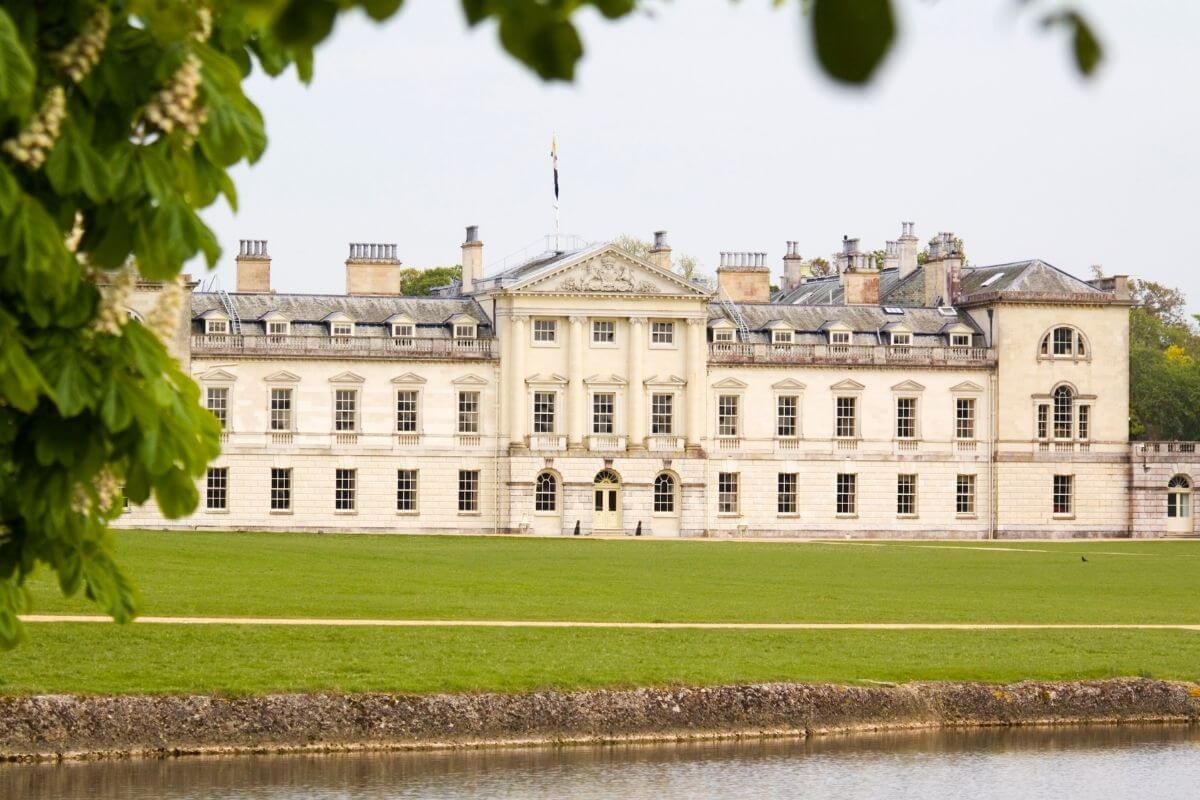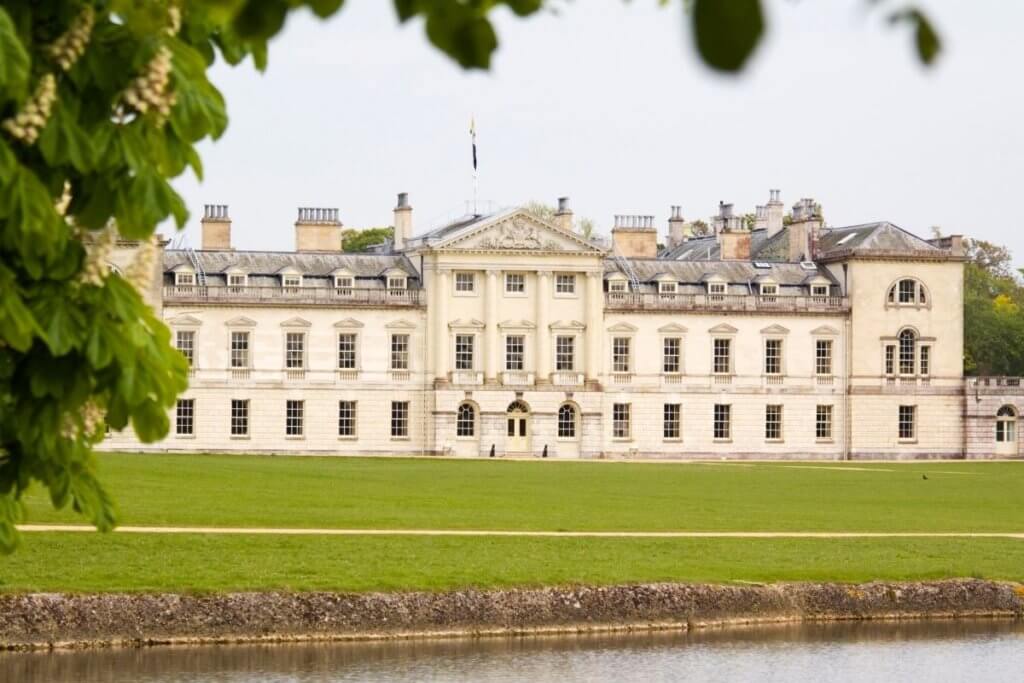 Waddesdon Manor will scratch that stately home itch, it makes for great days out in Buckinghamshire for all the family. If you want a Buckinghamshire day out for kids, then Bekenscot Model Village is a great shout, or, Gulliver's Land Theme Park.
And if you're looking for a day in the great outdoors, then Langley County Park or Denham Park are what you need.
---
5. Punting in Cambridge, Cambridgeshire
BEST DAY OUT IN CAMBRIDGESHIRE: Cambridge
Going river punting in Cambridge is the most iconic thing you can do in Cambridgeshire, if not, in all of England. 'Punting in Cambridge' refers' to the boat and oar you will hire, and then the gliding through the famous College Backs in the heart of the city.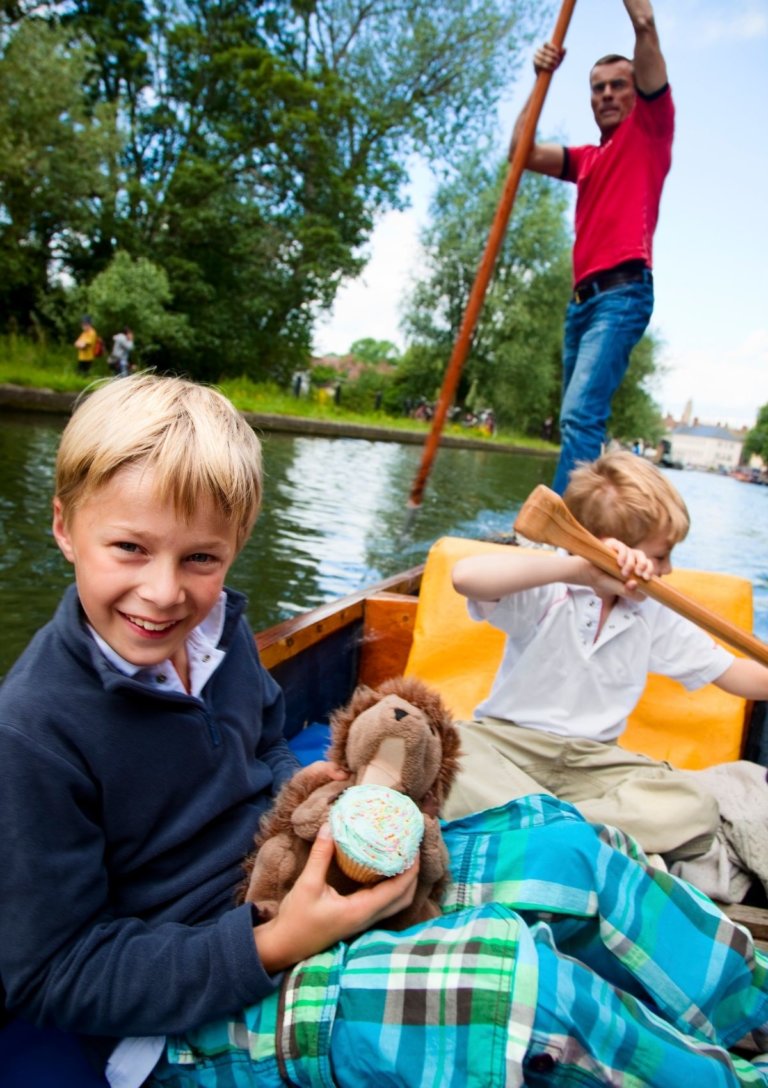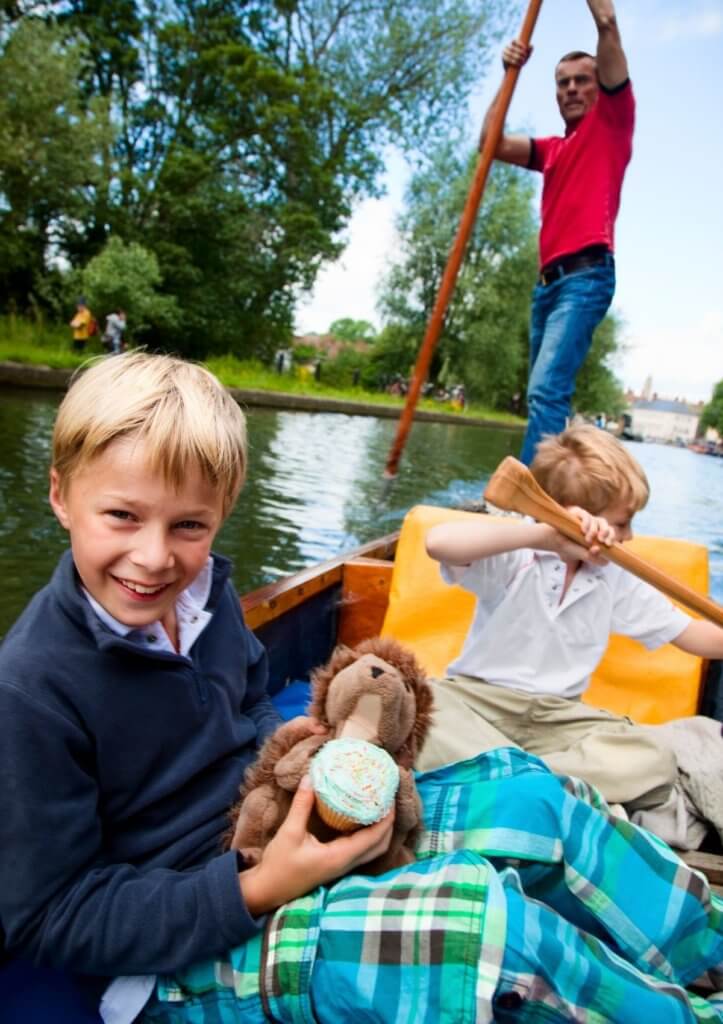 During your tour, you could see 7 riverside colleges, including Magdalene, St John's, Trinity, Trinity Hall, Clare, King's and Queens' College.
You can either punt along the River Cam by yourself, or you can let a punter do it for you.
---
6. Visit Chester Zoo, Cheshire
BEST DAY OUT IN CHESHIRE: Chester Zoo
Chester Zoo is another of the best known zoos in England and is definitely the best thing to do in Cheshire, unless you'd rather go shopping in Chester of course (check out Cheshire Oaks Designer Outlet).
Chester Zoo will be a much better option if you're out with the family though.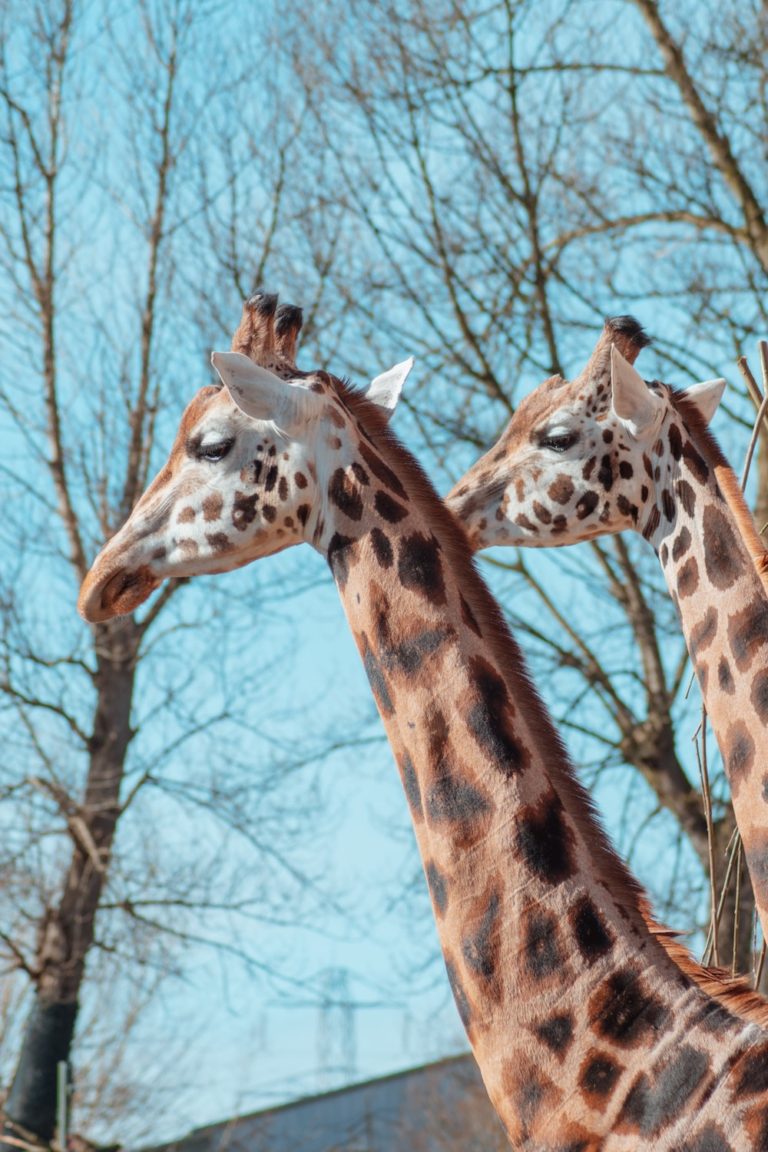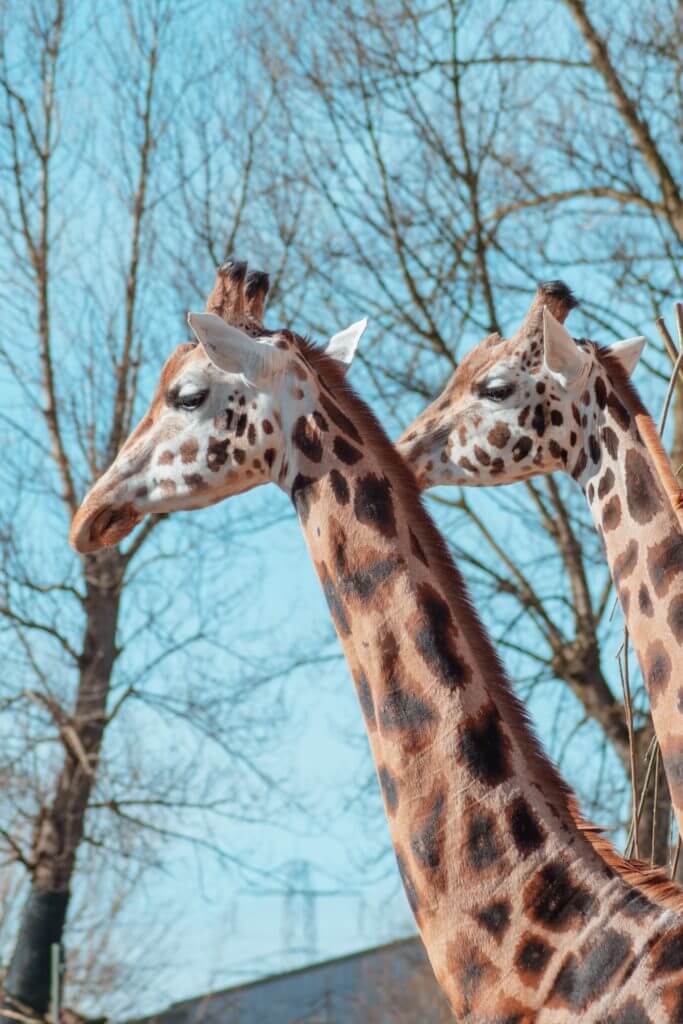 If you're looking for great family days out in England, zoos are always a good option. Visit Chester Zoo and you'll get to see toads. hedgehogs and butterflies. Also, lemurs and flamingos!
They're working hard to prevent extinction, in over 128 acres of zoological gardens. There's also plenty to see and do for plant and garden lovers too.
---
7. Sightseeing in London, City of London
BEST DAY OUT IN THE CITY OF LONDON: Just, London
So much to see in London, it's impossible to pick a favourite. Instead, top travel blogger Maria Perrett gives us hers below.
We were too torn between the deer in Richmond park, taking a dip in Hampstead Heath ponds and wandering along the Thames Path. The most popular reason to visit London is for a royal day out and to see the incredible landmarks in London.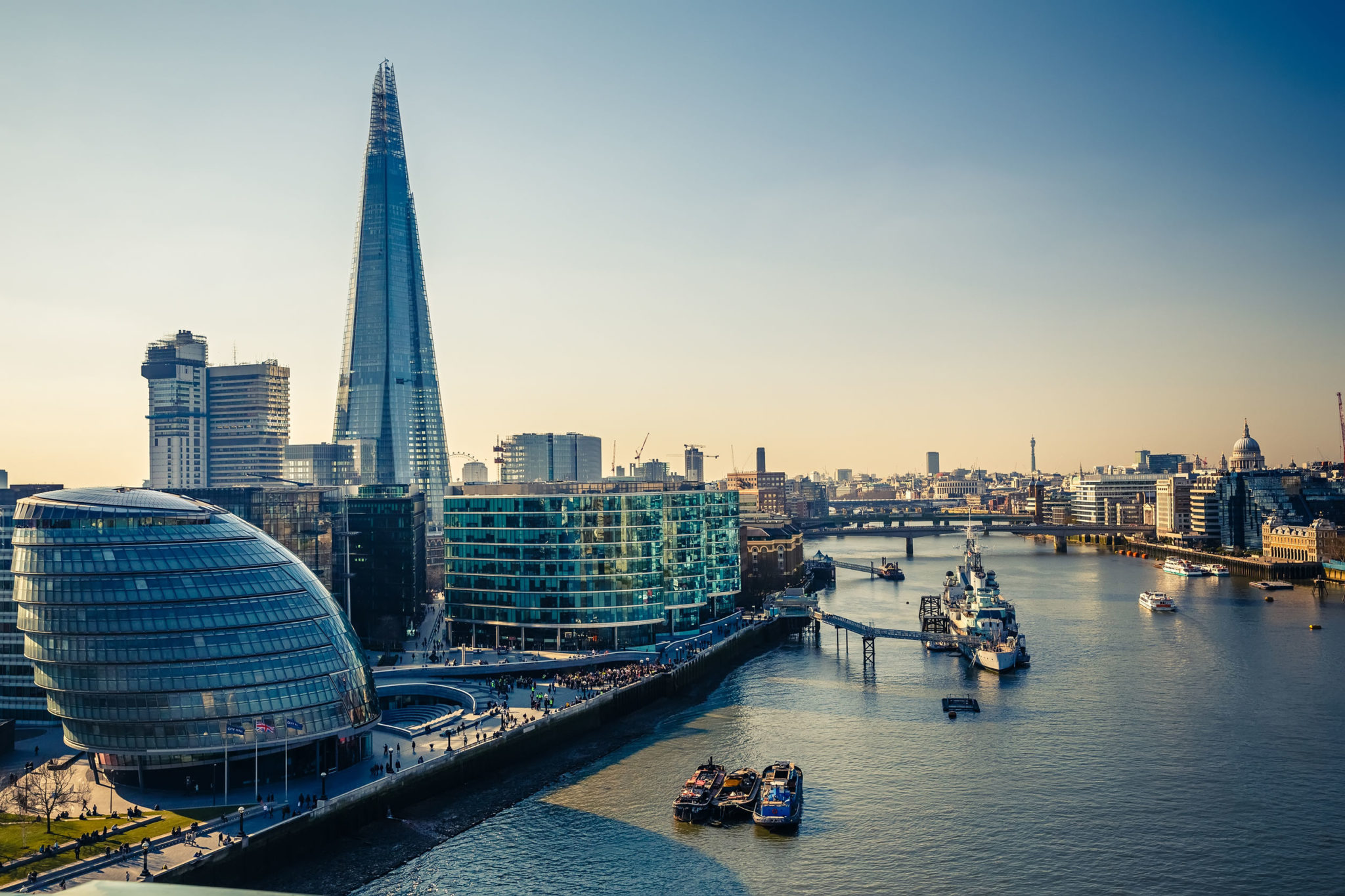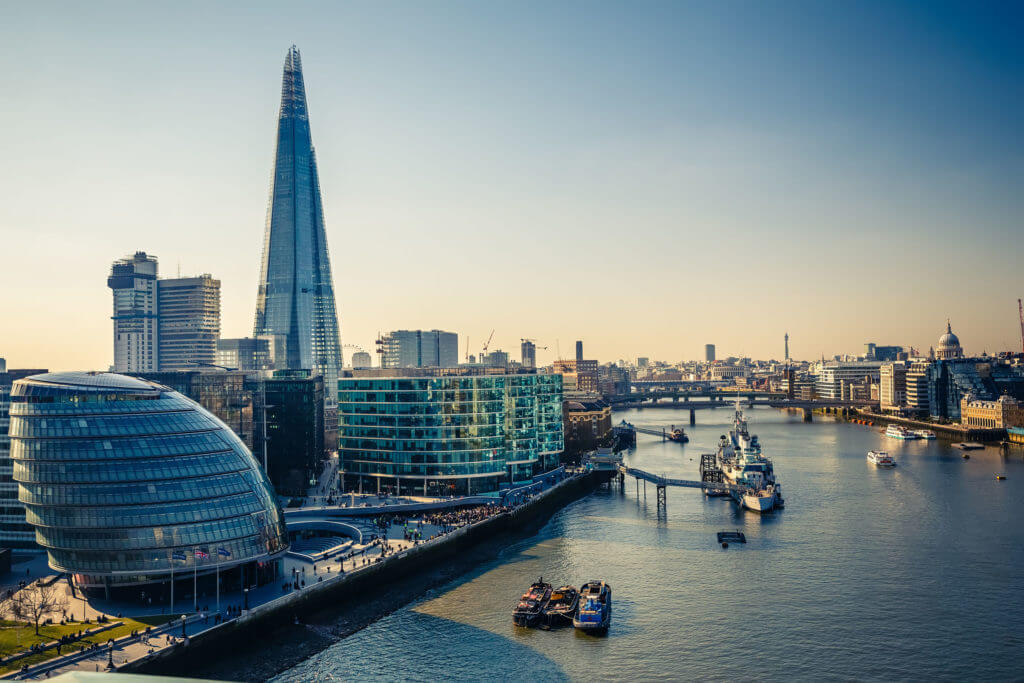 ---
8. Relax on the beaches in Cornwall
BEST DAY OUT IN CORNWALL: St Ives
Oh Cornwall. It's the Brits' most favourite holiday destination, and for good reason. You only need to spend a day there to realise how great it is. In fact, we'd recommend spending a whole week there and taking every day as a Cornwall day trip.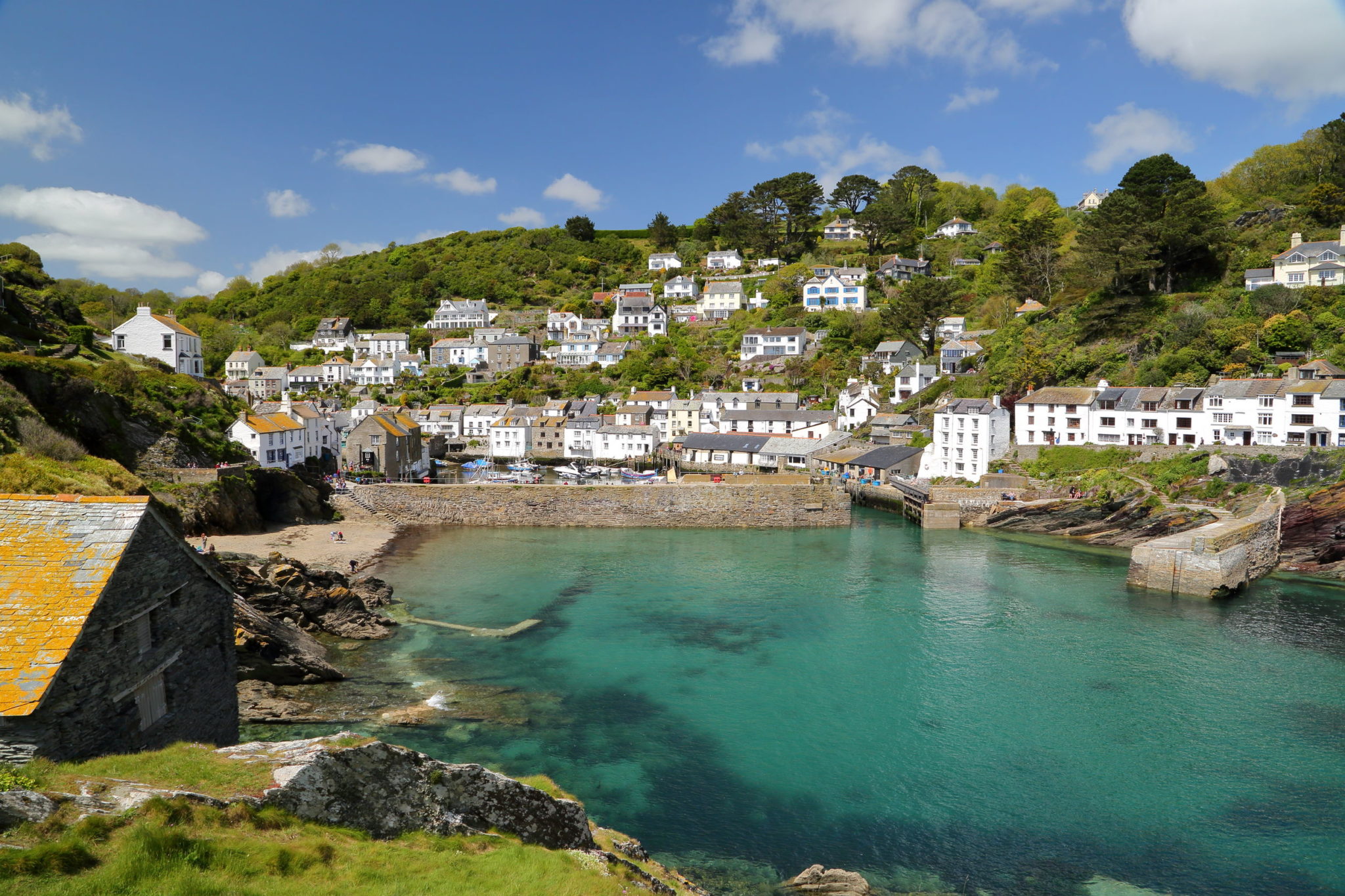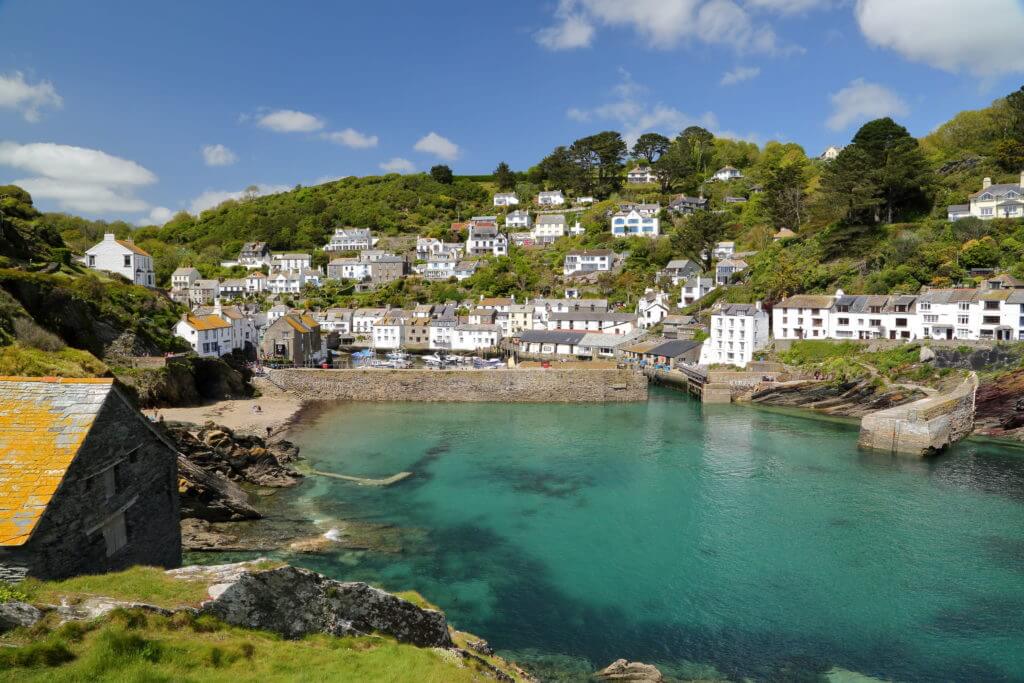 You could visit King Arthur's Castle and Merlin's Cave in Tintagel. Cycle the Camel Trail, learn to surf on Fistral Beach, and visit the world famous Eden Project. As you'll read below though, the top day out in Cornwall for many is a day trip to St Ives – a stunning town in the heart of Cornwall, with a wonderful amount of things to do.
Us Brits love Cornwall – but how much do you know? Have a go at our Cornwall quiz to see how much you know, but you might want to do some revision with our days out in Cornwall guide first. If you really want to study, then check out our facts about Cornwall too.
9. Visit Ambleside in the Lake District, Cumbria
BEST DAY OUT IN CUMBRIA: The Lake District
There are so many great things to do in the Lake District in Cumbria that it's kinda difficult to pick just the one. Thankfully we have top travel blogger Fiona Boyle from Travelling Thirties to narrow it down for us. She recommends Ambleside as the absolute top thing to do in the county, thanks to it being a hub of the Lake District.
See our list of the best days out in Cumbria for all the family here.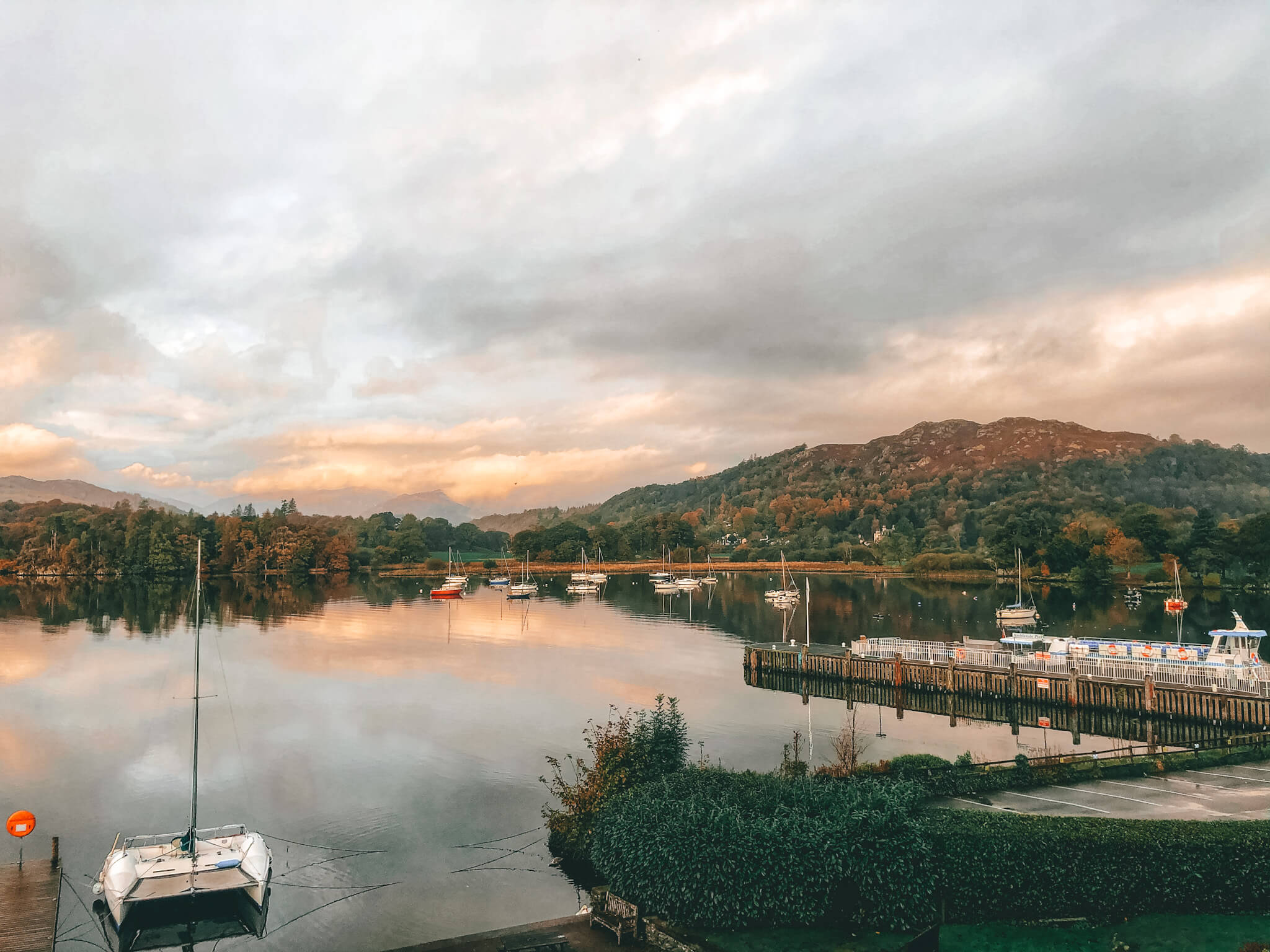 ---
10. Matlock Bath in the Peak District, Derbyshire
BEST DAY OUT IN DERBYSHIRE: Peak District
There are some great days out in Derbyshire to enjoy, for all the family but it's Matlock Bath that Gemma from Families Can Travel rates as the best. Days out in the Peak District are guaranteed to be full of fresh air, long walks, and hopefully, a Bakewell tart. Read on to find out how you can include Matlock Bath in your itinerary.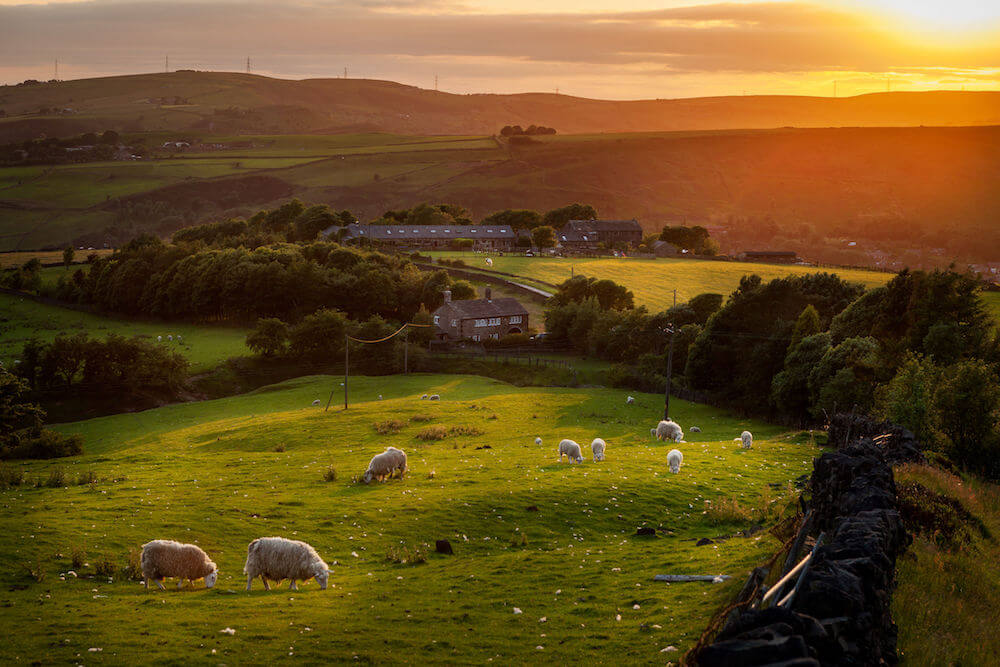 11. Go hiking in Dartmoor National Park, Devon
BEST DAY OUT IN DEVON: Dartmoor National Park
Salcombe and Croyde are two of the best days out in Devon – both feature stunning beaches and are really popular with the England caravanning crowd. Brits love a campervan holiday here!
The best day out in Devon though, is Dartmoor National Park. One of England's 10 National Parks, here you'll find beautiful moorland, great walking trails, and plenty of Dartmoor wildlife. The entire area is rich in antiquities and archaeology.
Join some of the best walking trails here and you never know what fun little rock pools you'll find for some wild swimming.
Devon is also home to some of England's prettiest villages so once you're done with the hiking, make some time to check those out too.
---
How well do you know England's counties? Take this England counties quiz to see how high you can score! 50 out of 50 wins a crumpet.
---
12. Wander round the Isle of Purbeck in Dorset
BEST DAY OUT IN DORSET: Isle of Purbeck
Dorset is best known for it's incredible Jurassic Coast, and the iconic Durdle Door. They usually top any 'best day out in England' post. But, let's think outside the box a little…
Emily Luxton from the brilliant Dorset Travel Guide recommends you visit Purbeck for a day out.
13. Go to Beamish Museum in County Durham
BEST DAY OUT IN COUNTY DURHAM: Beamish Museum
County Durham is home to three of the best UNESCO World Heritage Sites in England – Durham Castle, Durham Cathedral, and the Palace Green. Choices, choices!
The famous River Tyne runs through County Durham too – one of the most famous rivers in England.
The county is already sounding interesting hey? Well, let us tell you about the best day out in County Durham.
Beamish, the Living Museum of the North.
Watch this video from my friend Dan to see why people flock to the Beamish Museum when they visit the county. I have it on good authority from several travel bloggers that it's the best day out in County Durham!
---
14. Enjoy Bridlington Beach in the East Riding of Yorkshire
BEST DAY OUT IN EAST YORKSHIRE: Bridlington
Bridlington's sandy beaches, award-winning promenades and historic harbour make it the best day out in the East Riding of Yorkshire.
Visit this coastal town and you can expect to see the great British seaside at its best.
15. Visit Rye, East Sussex
BEST DAY OUT IN EAST SUSSEX: Rye
Brighton seems like the obvious choice for the best day out in East Sussex, and of course, we love it there. The beach, the pier, the lanes and the amazing restaurants there make it a great place for a day out in England, but, let's think a little differently shall we?
Let's move these best days out in England away from the cities…
Here's why top travel blogger Sarah Camp thinks Rye should be our favourite day out in East Sussex.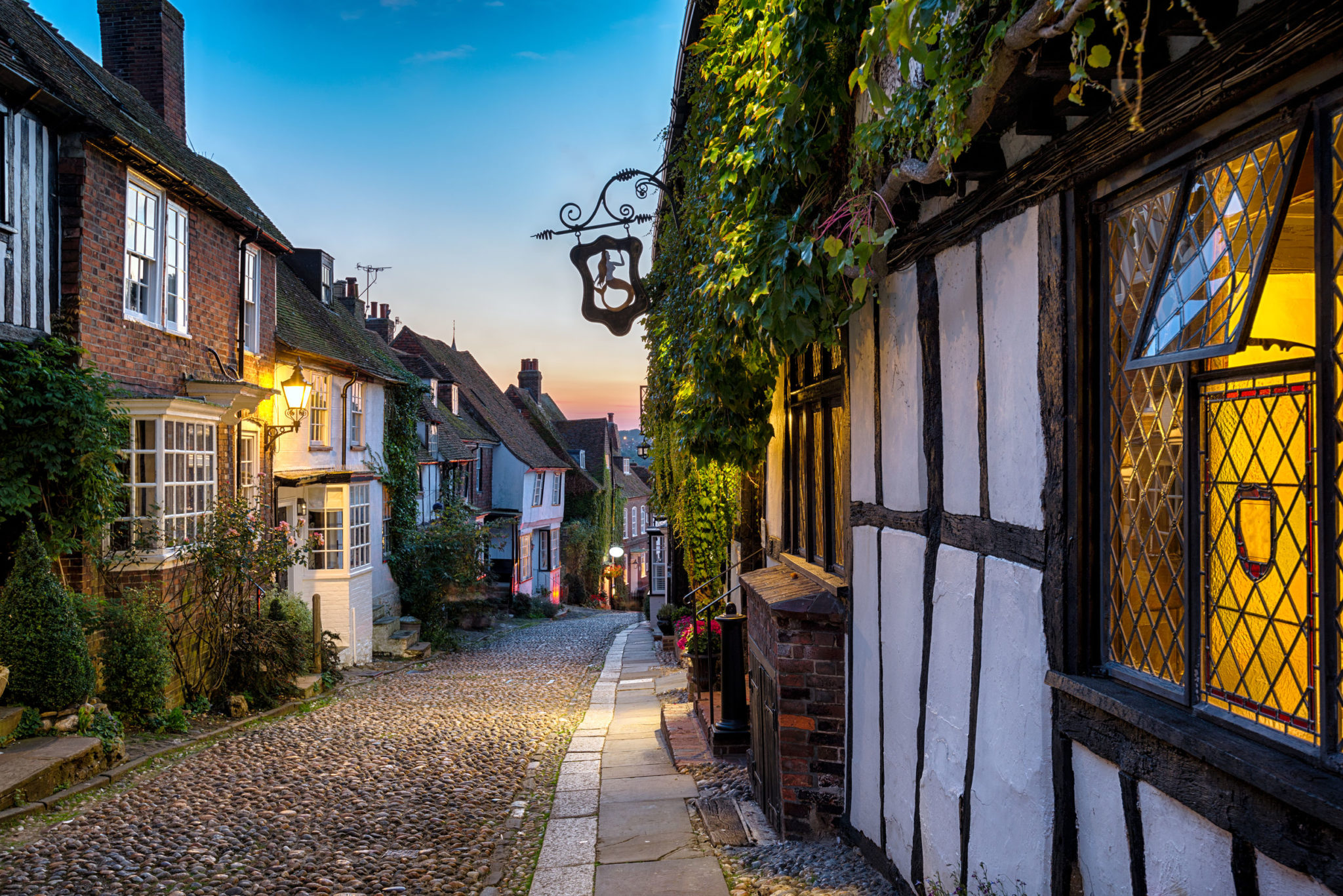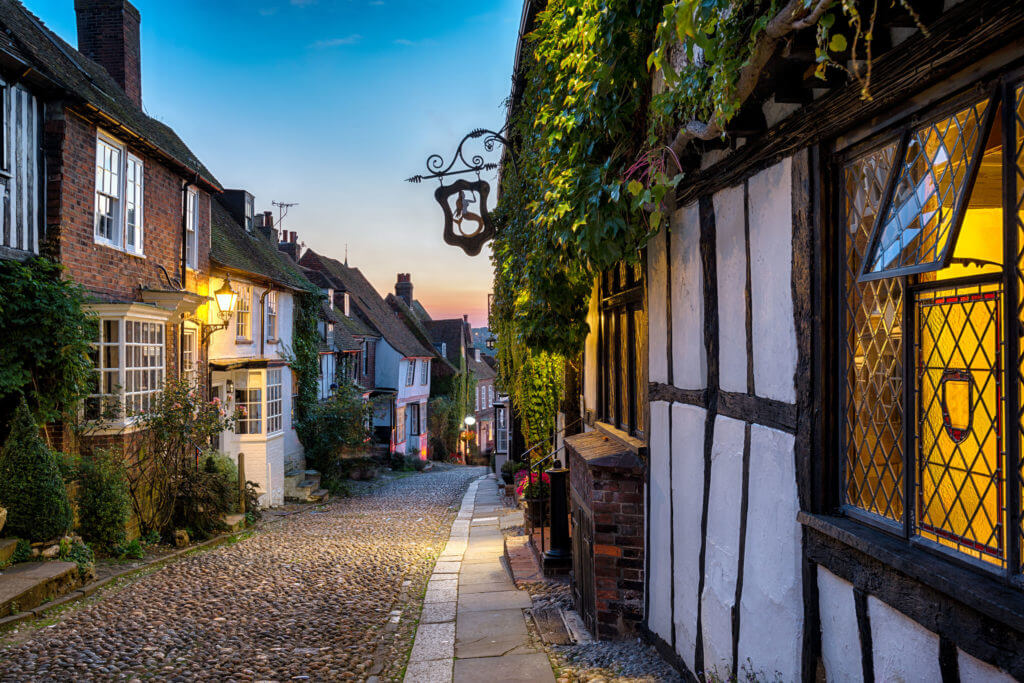 16. Epping Forest, Essex
BEST DAY OUT IN ESSEX: Epping Forest
Epping Forest tops our list of what to do in Essex, thanks to the variety of fun things to do and different opportunities for great days out.
There's always loads going on for Christmas, there's the fab Epping Ongar Railway and the forest trees changing colour in the seasons makes it a unique place whatever the time of year. You can also visit Epping Forest District Museum and Waltham Abbey Church, or, just take a wander and see what you see.
Whatever you decide to do in Epping Forest, you can make it a day to remember out in the wonderful fresh Essex air. Check out one of these great Epping Forest walks for starters!
---
17. Road trip in the Cotswolds, Gloucestershire
BEST DAY OUT IN GLOUCESTERSHIRE: Cotswolds
If you're looking for the best things to do in Gloucestershire, you could explore a magical woodland in The Forest of Dean, or, you could go for every Americans' favourite, and enjoy a great day out in the Cotswolds.
The Cotswolds are where you'll find some of the most beautiful villages and romantic places in England. Set in the rolling hills and lush green countryside, maybe the most beautiful village of them all is Bourton-on-the-Water.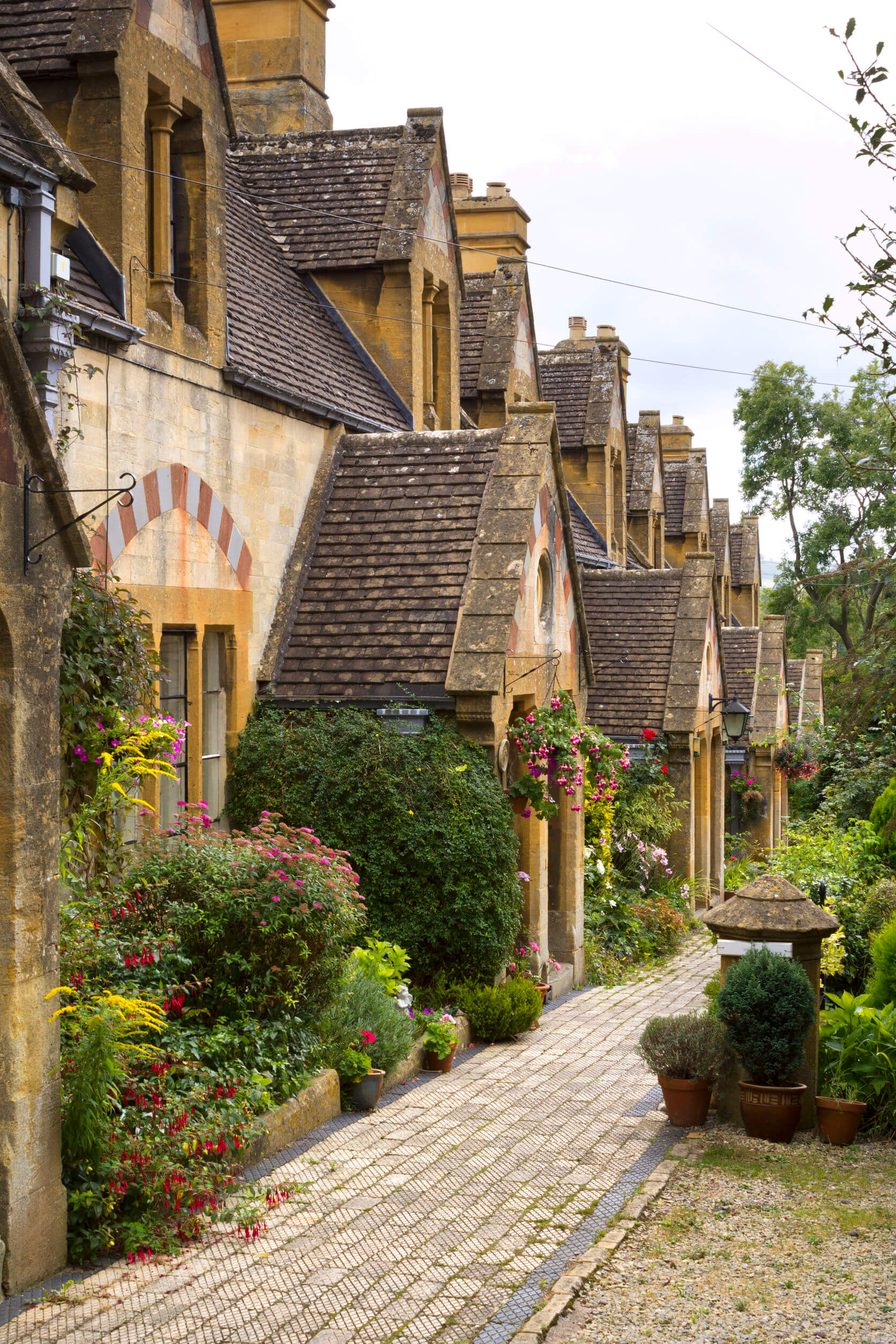 It's known locally as 'Little Venice' because of the small bridges that run across the river Windrush that flows through the village centre. The chocolate box houses are built from the local honey-coloured Cotswolds stone, and there are many thatched roofed cottages in the area.
Just 4 miles away is the market town of Stow-on-the-Wold. You'll find antique stores in the centre along with art galleries and craft shops. This is also a great starting point for walking the Cotswolds countryside. Whether you want to take a road trip through the Cotswolds, or take a wander, it really is one of the most beautiful parts of England.
---
18. Explore Camden in Greater London
BEST DAY OUT IN GREATER LONDON: Camden
When I was in a teenager it was my dream to live and work in Camden. I can vividly remember standing on the corner and wishing it to happen. And it did!
I spent two years there and it remains one of my favourite places for a day out in London. You can wander round the markets and along the canal to Little Venice. You can walk up to Primrose Hill and enjoy the view, and you can enjoy the shops along the way too. Maybe get a piercing or a tattoo?!
And if you're out till the evening then Camden has a great nightlife too. You can't beat a hot dog from a street seller at 2am!
Camden is a great idea for a day out in London with a teenager, too.
---
19. Visit metropolitan Manchester in Greater Manchester
BEST DAY OUT IN GREATER MANCHESTER: Manchester
Well, a day out in Manchester is the obvious choice for the best day out in Greater Manchester. You have all the shops, and shopping centres you could possibly want, and it's home to one of the best ski slopes in England too.
We've asked one of our favourite travel bloggers to tell us why she thinks Manchester is one of the best days out in England…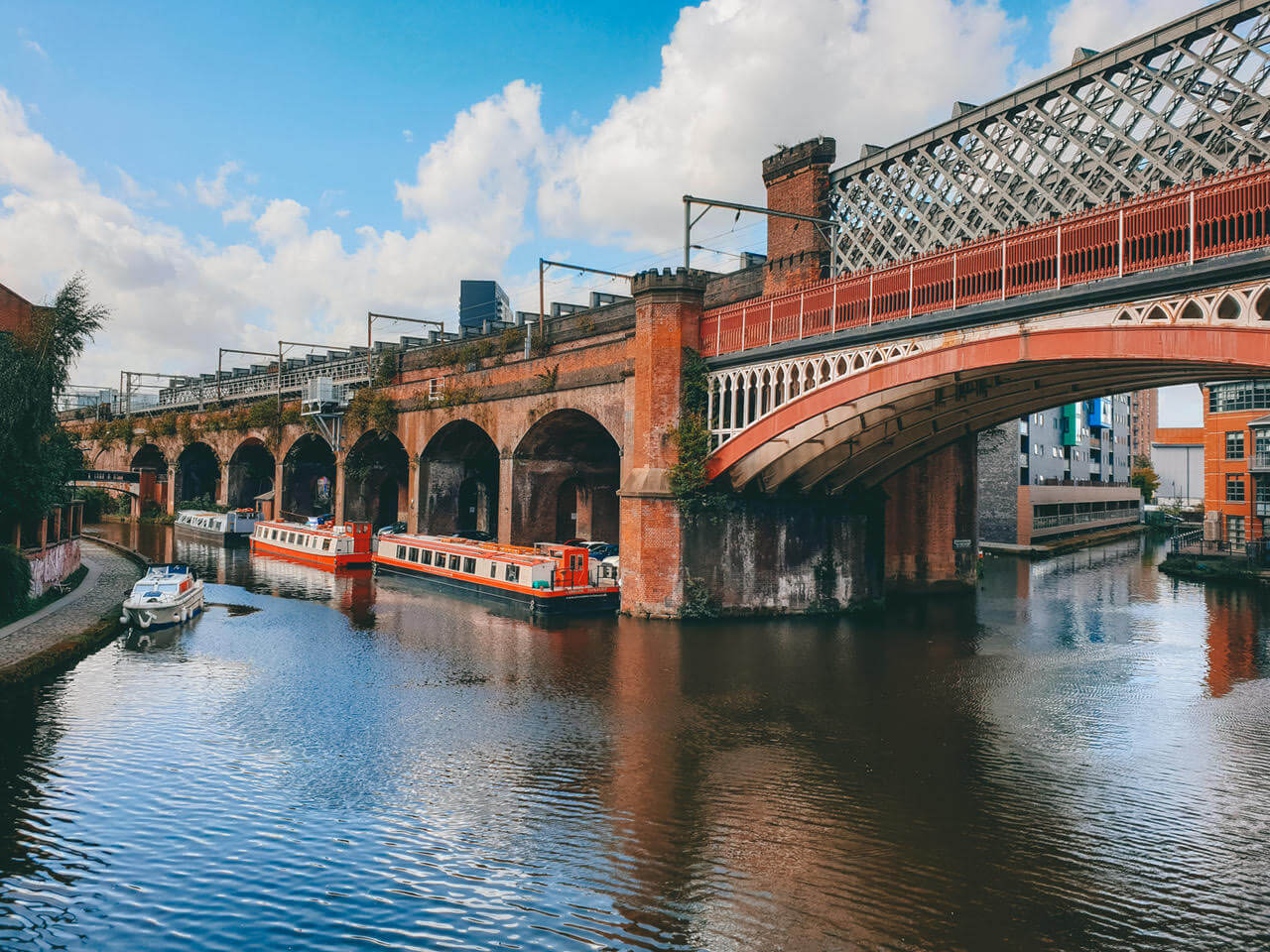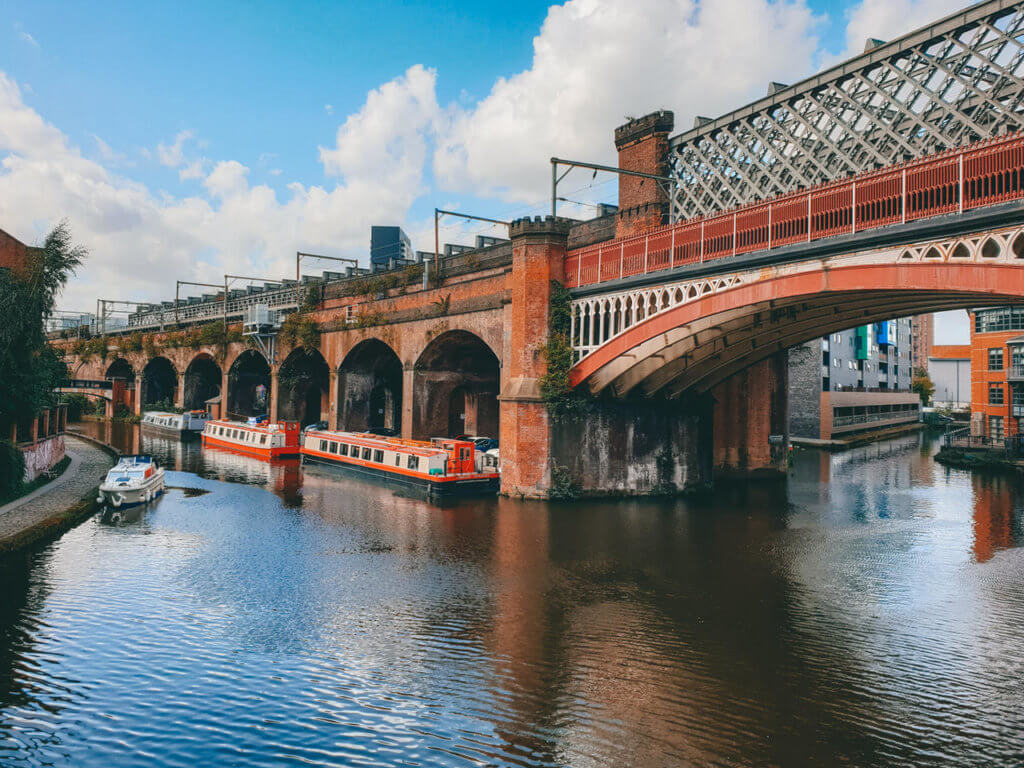 ---
20. Explore the New Forest, Hampshire
BEST DAY OUT IN HAMPSHIRE: The New Forest
As my home county I'm a big fan of all the great things to do in Hampshire. If I had to pick the ultimate day out in Hampshire though, I'd choose the New Forest.
The New Forest is around 5 miles from Southampton. It's a beautiful National Park filled with walks, cycle trails and water fun.
Visit and you can see the pretty villages the New Forest is known for and the wonderful cosy pubs in the New Forest too. Here you can go paddleboarding in some of the best areas in Hampshire. Stay a bit longer and you can enjoy some of the top places to stay in the New Forest too.
It's a tough one to decide the best day out in Hampshire thanks to the great coastal walks here, the wonder of Hayling Island and how much I love living in Southsea, in Portsmouth, but the New Forest would have to be it.
---
21. Enjoy the Wye Valley in Herefordshire
BEST DAY OUT IN HEREFORDSHIRE: Wye Valley
The Wye Valley comes top of the best days out in Herefordshire. As one of England's top Area's of Outstanding Natural Beauty (AONB), the landscape here is just stunning.
You can wander the banks of the River Wye as it flows through the county, take out a kayak or canoe and traverse by water or hike up to Yat Rock to see the area from above. The Wye Valley is known for its vibrant wildlife, and for the long standing heritage too.
---
22. Visit Harry Potter and Co, Hertfordshire
BEST DAY OUT IN HERTFORDSHIRE: Wizarding World of Harry Potter
Of course, the Wizarding World of Harry Potter is without a doubt the number one day out in Hertfordshire. Millions visit every year for the best Harry Potter day out in England money can buy.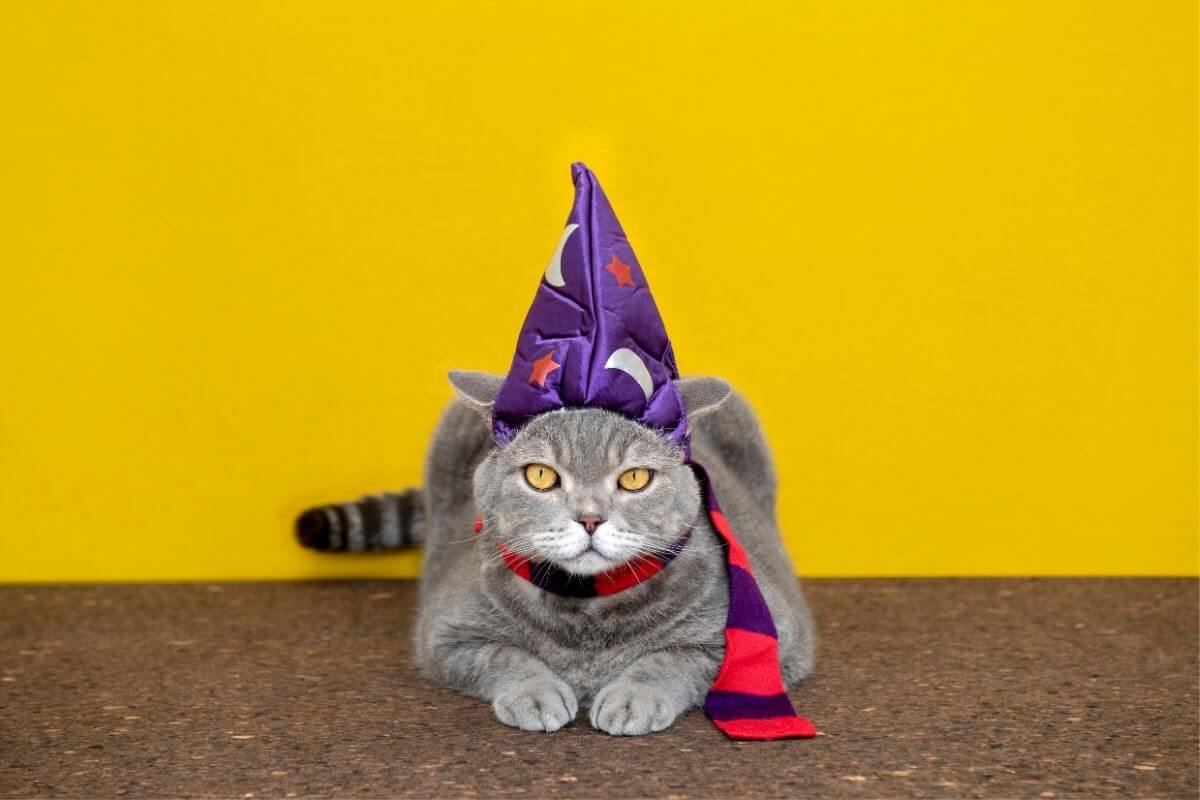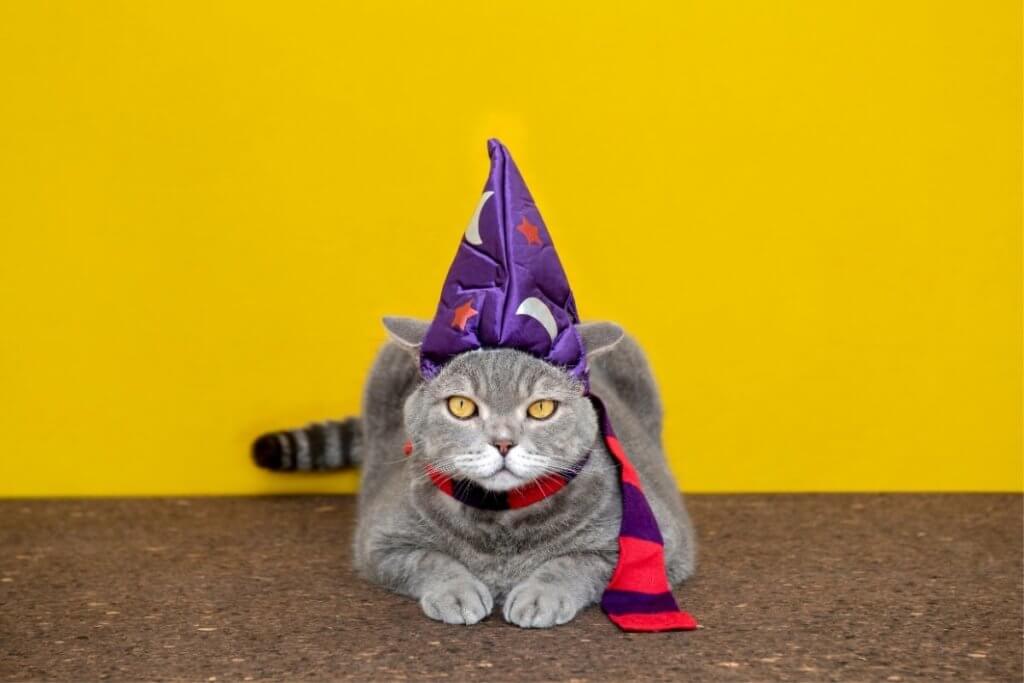 Visit and you can see the sets from Harry Potter, the costumes, the animatronics and even the Knight Bus too.
Visiting 'Harry Potter world' in Hertfordshire is one of the best days out in England, never mind Hertfordshire.
Even if you're not a massive fan of the series, the 'museum' is a fascinating look at one of the biggest movie franchises in the world. It's magical!
---
23. Road tripping on the Isle of Wight
BEST DAY OUT IN ISLE OF WIGHT: Osborne House
The Isle of Wight is one of our favourite counties here on Day Out in England (see our post on 14 Best Days Out on the Isle of Wight). There's just so much to do over there, and with crossing the water it kind of feels like a bigger adventure too.
The best day out on the Isle of Wight is a toss up between the village and beaches in Shanklin, and Queen Victoria's Osborne House. Difficult decision.
Let's go with Osborne House as it's one of my most memorable experiences in England.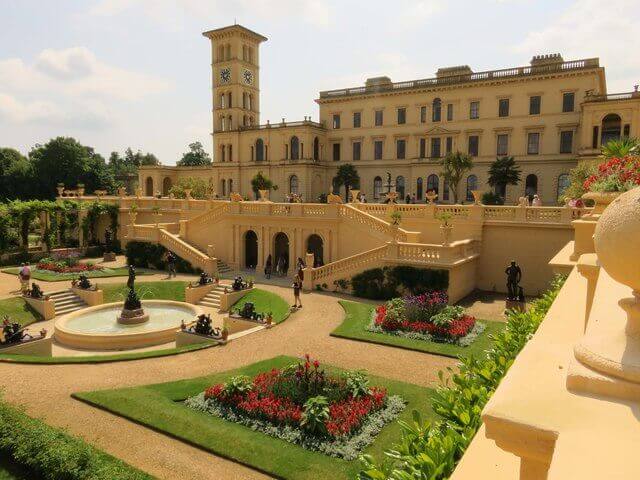 This is where Queen Victoria retreated to after the death of Prince Albert, until her dying day. Before that it'd been a great family home for Victoria and Albert, and they raised their children there over the summer. You can see the kids' playhouse, see the veggie patch, the play area, and, best of all, go down to their own private beach that looks back to Portsmouth in Hampshire.
You can get an ice cream and chill in a deck chair to admire the view.
Back at the house, there are tens of rooms to look round and enjoy the hundreds (maybe thousands) of artefacts and antiques there. You can see the actual bed where Queen Victoria would sleep!
If you love the Isle of Wight too, try our quiz!
---
24. Visit Whitstable in Kent
BEST DAY OUT IN KENT: Whitstable
Margate is probably the best known day out in Kent, but there's so much more to the county than that. Leave the famous Dreamland, and a day out in Dover, for a day out in Whitstable.
It's top travel bloggers' Caroline Keyzor's most recommended day out in all of Kent.
25. Be beside the seaside in Blackpool, Lancashire
BEST DAY OUT IN LANCASHIRE: Blackpool
If you're looking for the best day out in Lancashire, then you need to head to the seaside resort of Blackpool. It's one of the most iconic days out in all of England.
Visit Blackpool for the day and you can enjoy the old-school amusement park, complete with vintage wooden roller coasters and candy floss too. And you can't leave without going up Blackpool Tower!
We've got an awesome guide to making the most out of your day trip to Blackpool. Make sure to read it before you go!
---
26. Enjoy a spa day in Leicestershire
BEST DAY OUT IN LEICESTERSHIRE: Ragdale Hall
My favourite day out in Leicestershire is definitely Ragdale Hall. In fact, I love it so much I'd love to spend more than a day there.
As one of the biggest and best spas in England it has six pools to enjoy, huge grounds, loads of classes and a cafe serving Afternoon Tea too. There's also a restaurant and some shops on site too.
If you're looking to relax in the beautiful Leicestershire countryside, then this is the day out for you!
---
27. Relax in the Lincolnshire Wolds, Lincolnshire
BEST DAY OUT IN LINCOLNSHIRE: Lincolnshire Wolds
The Lincolnshire Wolds are the must-see attraction in Lincolnshire. Lining the coast, the Wolds are a beautiful part of England, with sandy beaches and lush growth. As one of England's Areas of Outstanding Natural Beauty there's a lot of natural beauty to enjoy here.
While you're in the area though, do check out Lincoln – it's a city full of history and character that I think you'll love. Also, Hibaldstow is one of the most popular places in England for a spot of skydiving.
28. Beatles Tour of Liverpool, Merseyside
BEST DAY OUT IN MERSEYSIDE: Liverpool
England is home to some of the most celebrated icons in the history of the musical world, The Beatles. To rejoice in the harmony and rhythm of the Beatles, take a walk around the city of Liverpool in the north-west of England, the place where the famous musicians first met.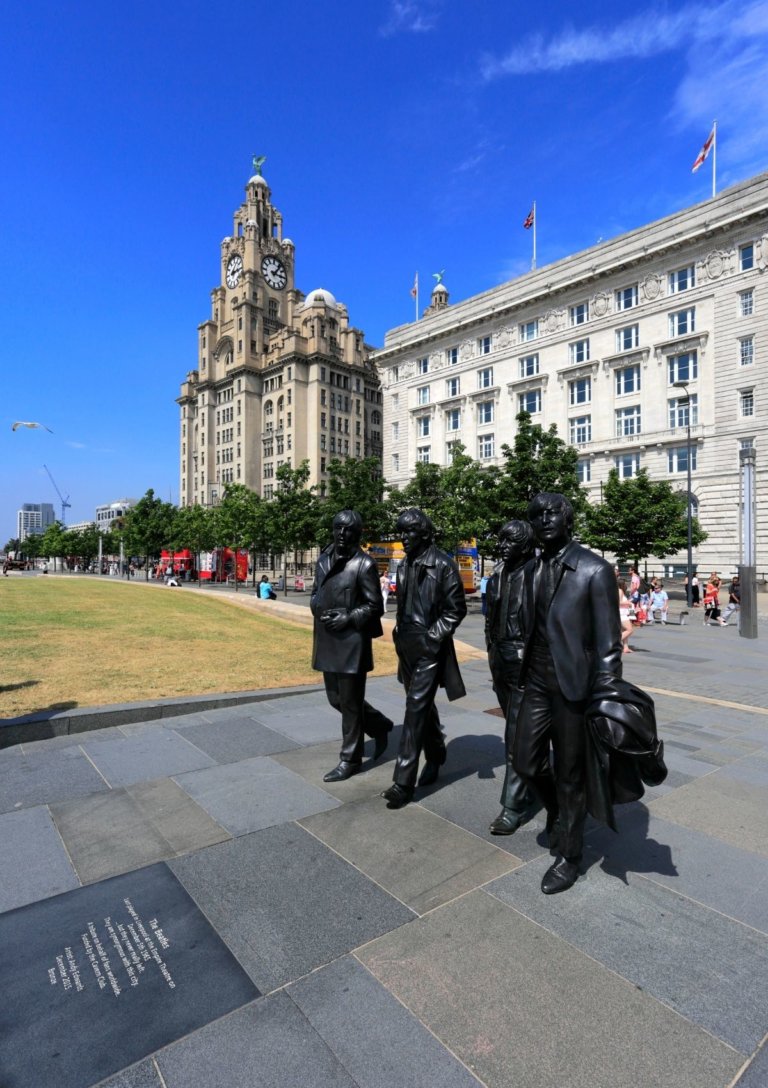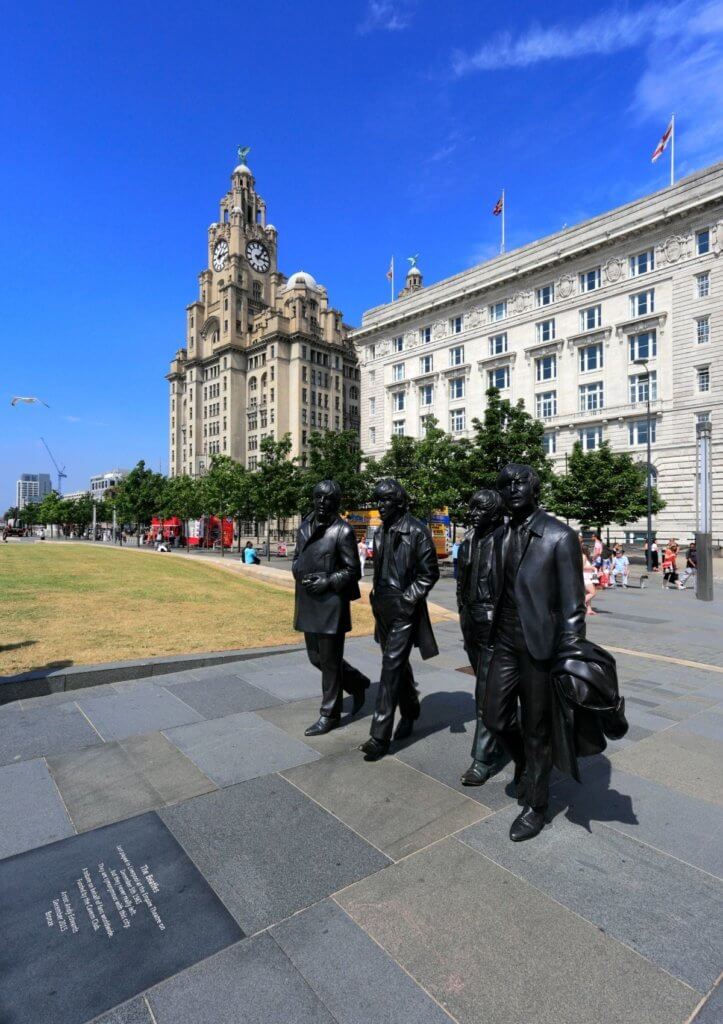 The city also hosts a great number of music lovers every year at the National Trust-owned childhood homes of the great John Lennon and Paul McCartney.
Finish your trip by heading to the Beatles Story, the world's largest permanent exhibition which displays the history of musical stars and the Cavern Club where the Beatles first used to perform in their early days of career.
There's so much to do in Liverpool, it's more than just The Beatles, but it's a great place to start!
Read our post on the best days out in Merseyside for more inspiration for your trip.
---
29. Wandering the North Norfolk Coast, Norfolk
BEST DAY OUT IN NORFOLK: North Norfolk Coast
The Norfolk Broads are probably what Norfolk is best known for – and a visit to Sandringham of course – but I'd actually say that a trip to the North Norfolk Coast makes for the best day out in Norfolk.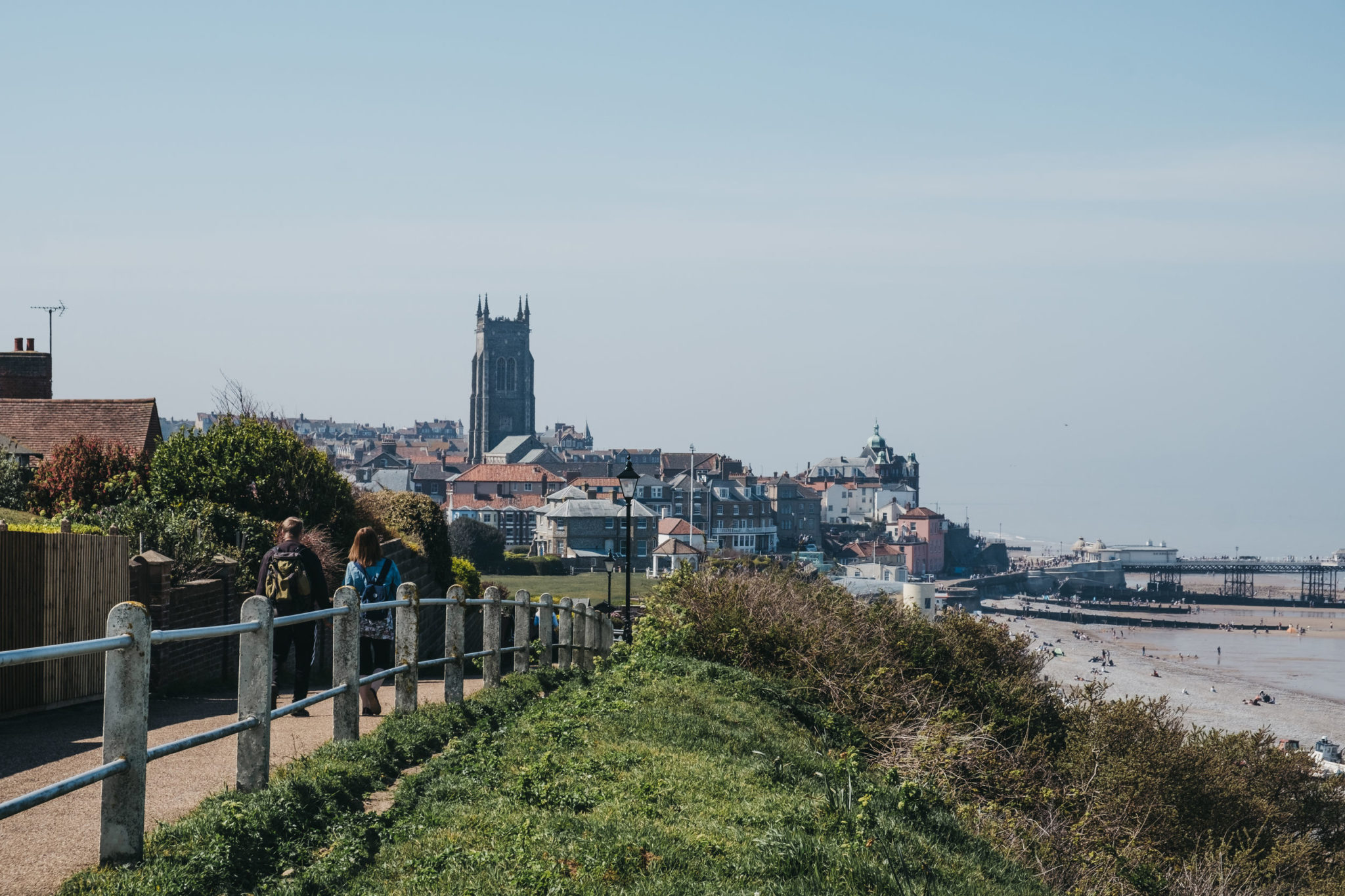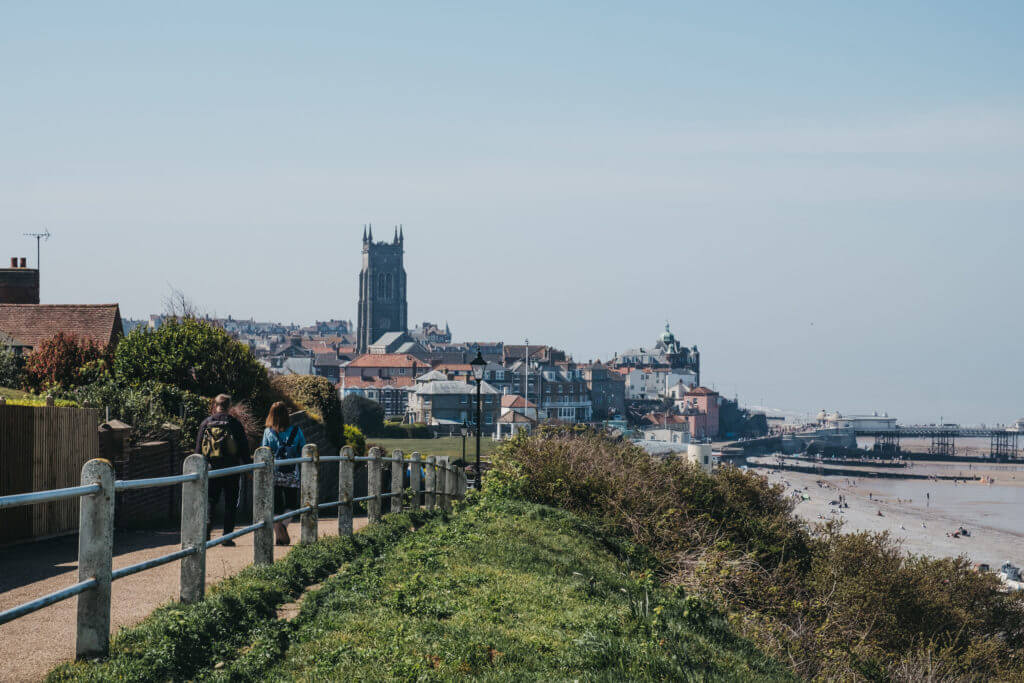 There are loads of fun things to do in Norfolk, but the number one spot goes to hiking along the coast past Sheringham, Cromer, – and the like. Also, Holkham Beach for the sunset.
I spent a few days in the summer of 2020 road tripping between the villages lining the North Norfolk Coast and found the uniqueness of each one fascinating. There are some lovely beaches here too.
---
30. Afternoon Tea and museums in York, North Yorkshire
BEST DAY OUT IN NORTH YORKSHIRE: York
If you've never visited York before, then you my friend are MISSING OUT.
Hot step it up there to one of the coolest and most characteristic cities in all of England. Wander the Shambles, said to have inspired Diagon Alley. Go to the Jorvik Viking Centre, and admire the York Minster Cathedral – stunning from the inside and out.
For more ideas on what to do in North Yorkshire, check out this post, and if you're looking for day trip inspiration around York, click here.
And, if you think you know it all, then see what you can score on the BIG Yorkshire quiz.
31. Visit a castle in Northamptonshire
BEST DAY OUT IN NORTHAMPTONSHIRE: Althorp Estate
There are a lot of lovely outdoor spaces in Northamptonshire, but for the county's best day out, visit the Althorp Estate.
This has been the Spencer family stately home since 1508, and by Spencer family, yes, we mean Lady Diana. This is where she grew up before marrying Prince Charles. You can wander around inside, enjoy the grounds, and visit the onsite coffee shop too. A great day out for royalists, or not…
---
32. Visit an island in Northumberland
BEST DAY OUT IN NORTHUMBERLAND: Lindisfarne
The Holy Island of Lindisfarne on the glorious Northumberland coast is our top choice for a day out in Northumberland, thanks to top travel blogger, A Social Nomad.
Let's see why she thinks this is the best day out in England…
READ MORE: Ultimate Guide to Holy Island
---
33. Visit Wollaton Hall in Nottinghamshire
BEST DAY OUT IN NOTTINGHAMSHIRE: Wollaton Hall
There are so many days out in Nottinghamshire to explore but Woolaton Hall gets the number one crown thanks to our friends over at Book It, Let's Go.
---
34. University tour of Oxford, Oxfordshire
BEST DAY OUT IN OXFORD: Bodleian Library
The historical value of England, apart from being preserved in culture and traditions, is also preserved in ancient scripts and books. No wonder that England contains one of the oldest libraries in Europe, the Bodleian Library.
Situated at the heart of English intellects, Bodleian Library resides inside the Oxford University. Visitors love to pay their respect to this great institution and one of the most esteemed hubs of knowledge, Bodleian.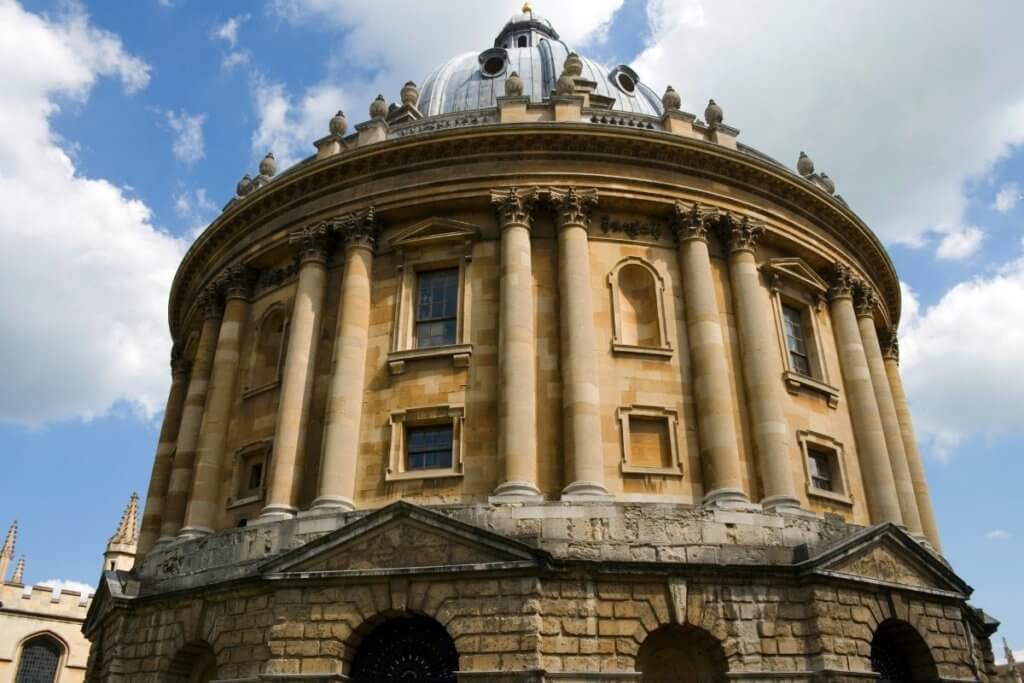 You can wander around Oxford University and walk the steps of the bright and revolutionary minds like Stephen Hawking and Lewis Carroll. Get a hold of the ancient texts, books, and make a 'shelfie' to preserve your lifetime memories.
Definitely one of the best days out in Oxfordshire.
---
35. Get in the water at Rutland Water, Rutland
BEST DAY OUT IN RUTLAND: Rutland Water
There's a lot of water in England's smallest county – despite it being landlocked – so I'd recommend you head straight to Rutland Water for the number one day out in Rutland.
Rutland Water is one of Europe's largest man-made lakes and is set in over 4,200 acres of stunning countryside. You can go sailing, windsurfing and canoeing here, and there's also loads of opportunities for cycling and walking too. Visit Rutland for one of the best adventurous days out in England!
---
36. Lovely Shrewsbury in Shropshire
BEST DAY OUT IN SHROPSHIRE: Shrewsbury
FUN FACT, Shrewsbury is right on the border of England and Wales and combines the best of both to create a lovely day out in the Midlands.
In Shrewsbury you can go out on a boat trip on the River Severn, you can visit Shrewsbury Abbey and Castle, and and enjoy the riverfront gardens at the Quarry too. Go up Laura's Tower to enjoy the gorgeous view over the pretty town and make sure to schedule in some time to hit the pretty boutique shops.
Shrewsbury makes for a lovely, wholesome day out in Shropshire.
---
37. Baths and ruins in Bath, Somerset
BEST DAY OUT IN SOMERSET: Bath
It's a tough gig to choose the best day out in Somerset, but I think Bath would have to take the… biscuit?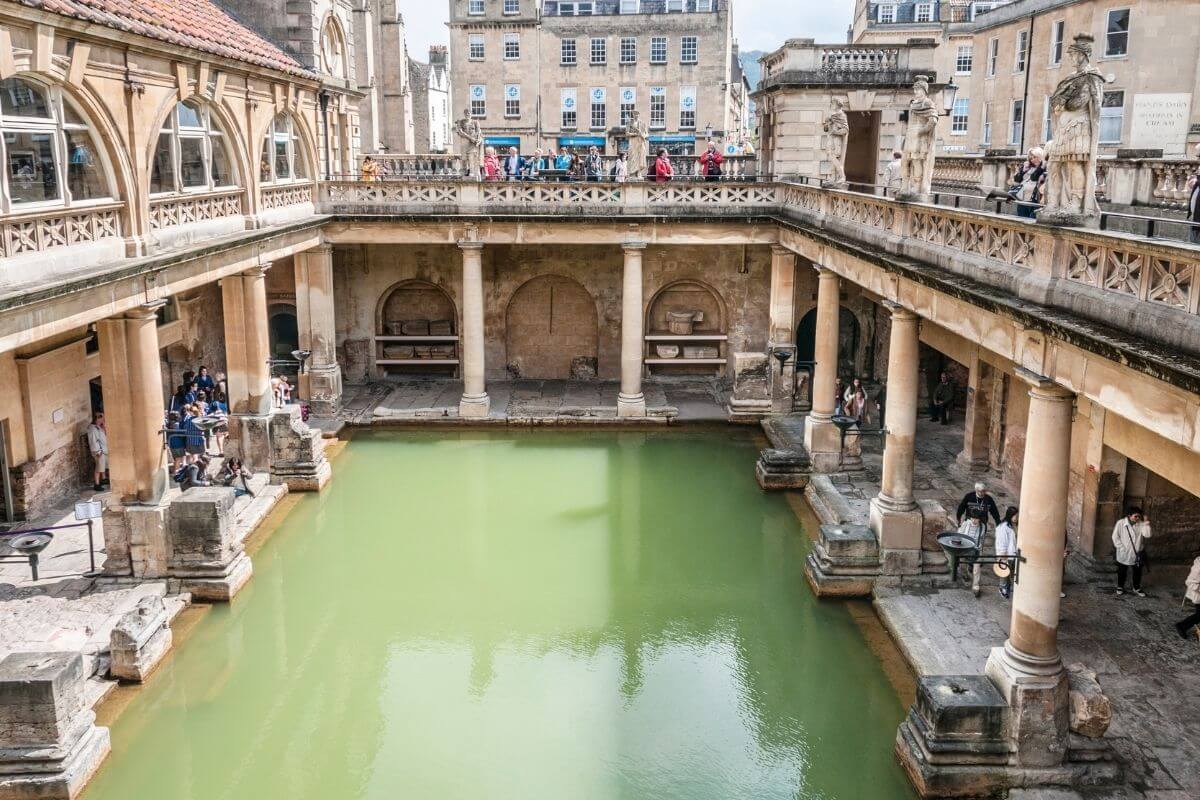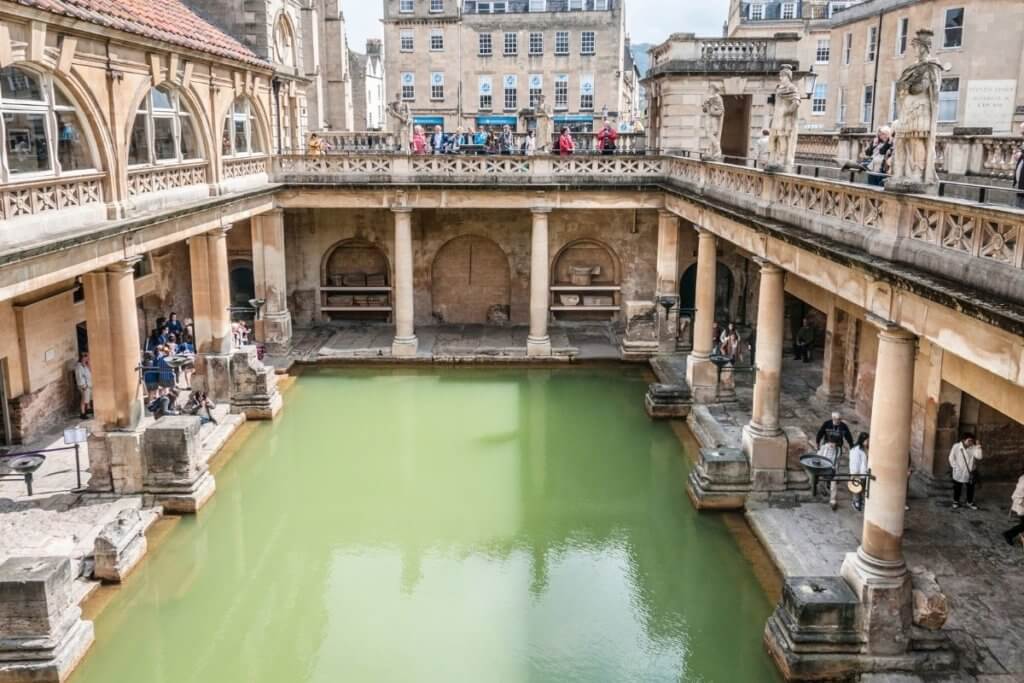 As one of England's best UNESCO World Heritage Sites, you know you won't be disappointed. There are the pretty roman baths to enjoy, the natural spas, and the beatiful main square too. We have a full itinerary for a day out in Bath if you want to fit in the best restaurants, the prettiest photo points, and one of the best fudge shops in all of England too.
Runners up for the best day out in Somerset include Glastonbury and Cheddar Gorge. Both well worth a visit if you're in the area.
---
38. Small city life in Sheffield, South Yorkshire
BEST DAY OUT IN SOUTH YORKSHIRE: Sheffield
My old uni city!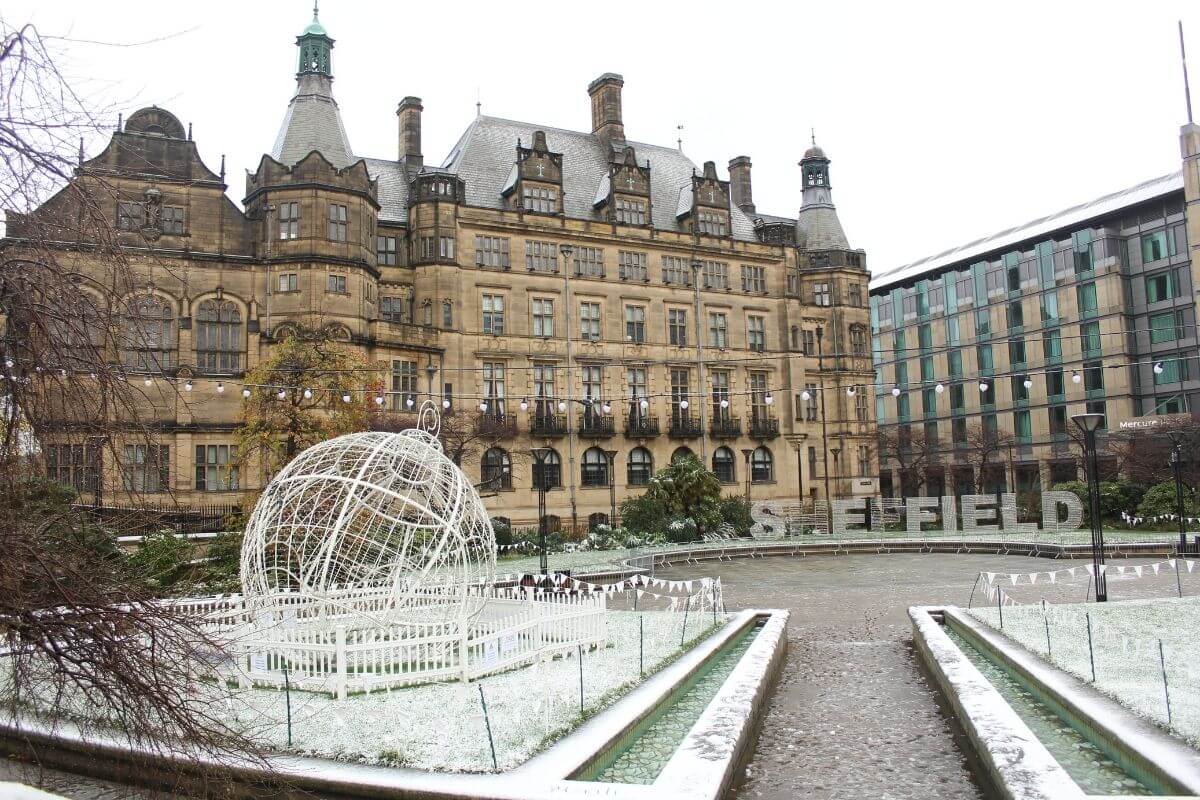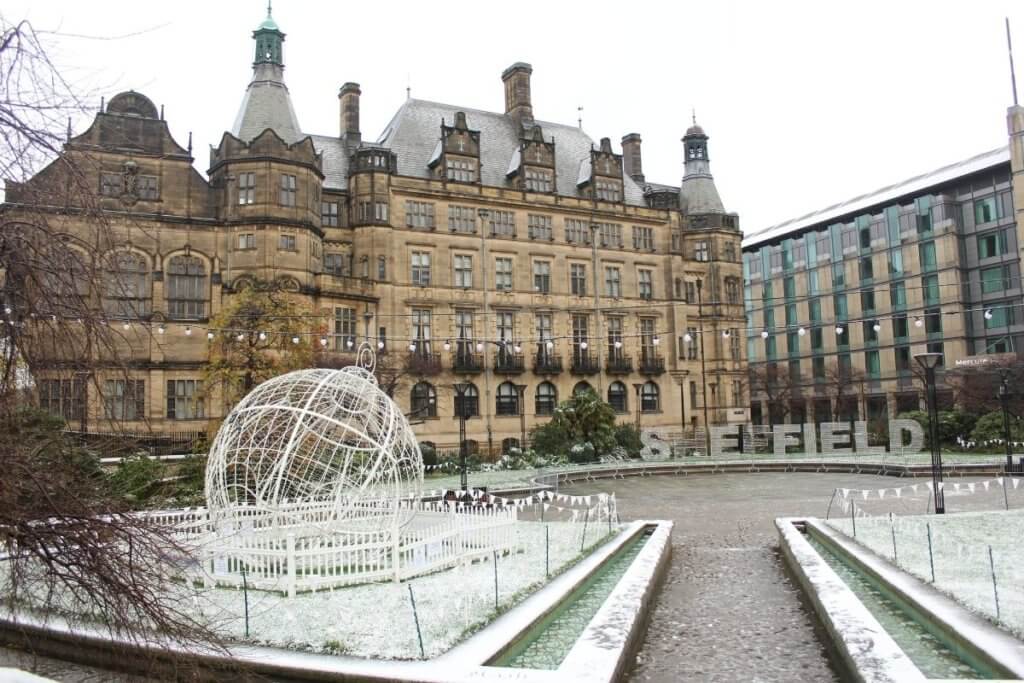 You can't beat Sheffield for a great day out in South Yorkshire. As well as having all the usual city shops in close proximity in the centre, you also have the unique shops and cool bars of West Street, and the pubs of Ecclesall Road too. You're so close to the Peak District you can go hiking in the morning and sit in a city centre pub by lunch.
---
39. Get on the rides at Alton Towers, Staffordshire
BEST DAY OUT IN STAFFORDSHIRE: Alton Towers
Nemesis, Rita, Oblivion, Galactica – all amazing rides at the best theme park in England, Alton Towers. God I love it here.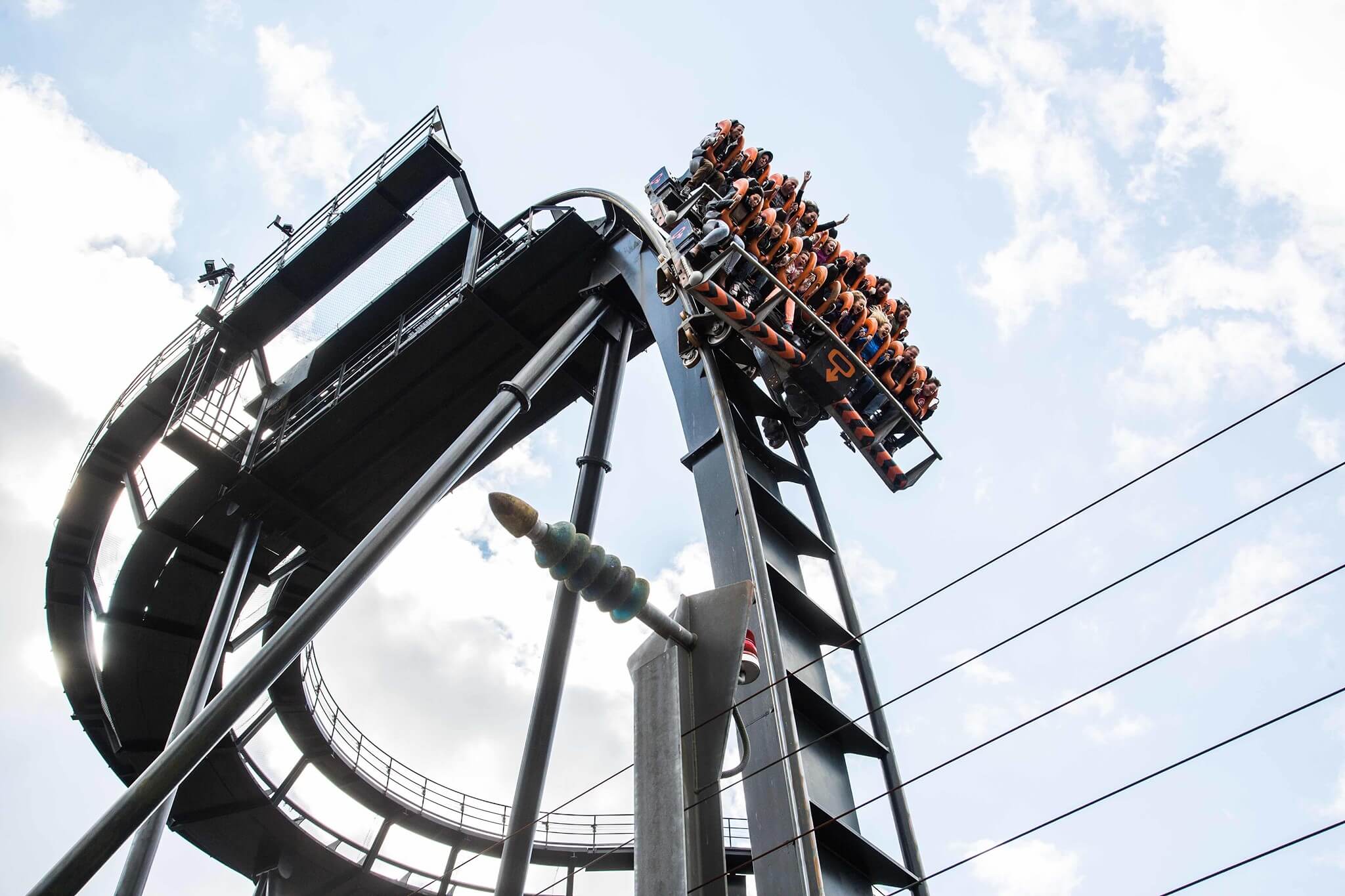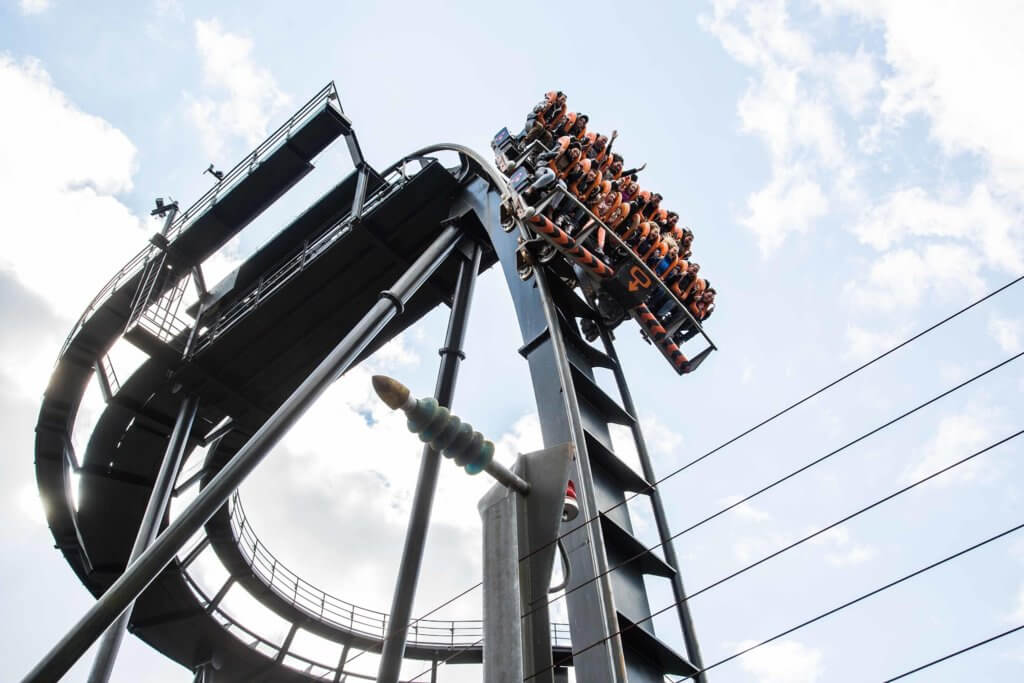 There are over 40 rides and attractions on this fab day out in Staffordshire, a CBeebies Land, restaurants and shops. There are also some impressive gardens if that's more your thing. See, great for all the family!
It was also recommended the BEST day out in England according to our readers in our recent travel trends survey. This makes it the number ONE tourist attraction in England!
BUY YOUR ALTON TOWERS TICKETS HERE
It's £65 at the door, but £42 on that link!
Buy in advance to save time in line, and help you budget for the day.
---
40. Enjoy the market town of Bury St Edmonds, Suffolk
BEST DAY OUT IN SUFFOLK: Bury St Edmonds
Bury St Edmonds tops the list according to travel blogger Shobha George, but if you want some more ideas for the best days out in Suffolk check out our article on the link.
---
41. Surrey
BEST DAY OUT IN SURREY: Kew Gardens
There's a lot of competition for the best day out in Surrey – what with Thorpe Park, Runnymede and Chessington World of Adventures.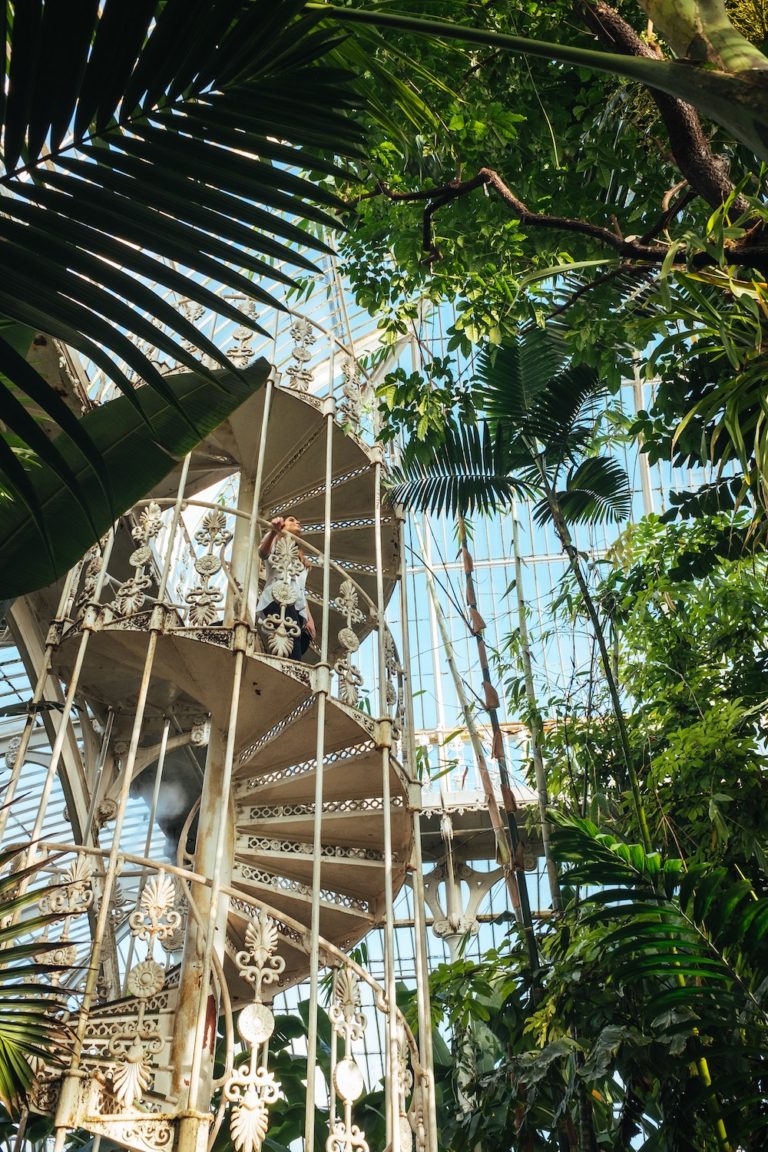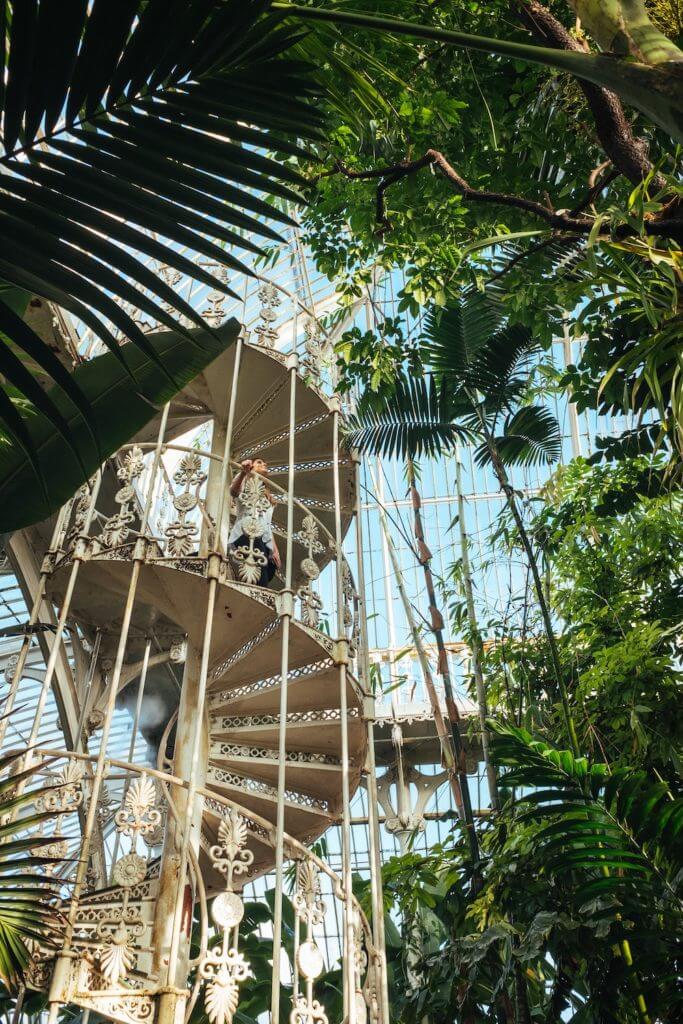 The number one though, would have to be Kew Gardens. Visit Kew Gardens on your day out in Surrey and you'll find 500 acres of beautifully tended flowers and fungi – some not seen anywhere else. The whole area is a UNESCO World Heritage Site with lots of exciting discoveries to be made, including an Arboretum and an Alpine rock garden too. See if you can find the grass garden and bamboo garden too.
If you want to see more activities to do in Surrey, check out our blog post here.
---
42. Tyne and Wear
BEST DAY OUT IN TYNE AND WEAR: The Quayside
Quayside is one of the most popular parts of Newcastle. Until recently it was the city's industrial hub, all warehouses and factories. But today it is Newcastle's cultural centre, packed with restaurants, bars, art galleries and more, in a picturesque location along the waterfront.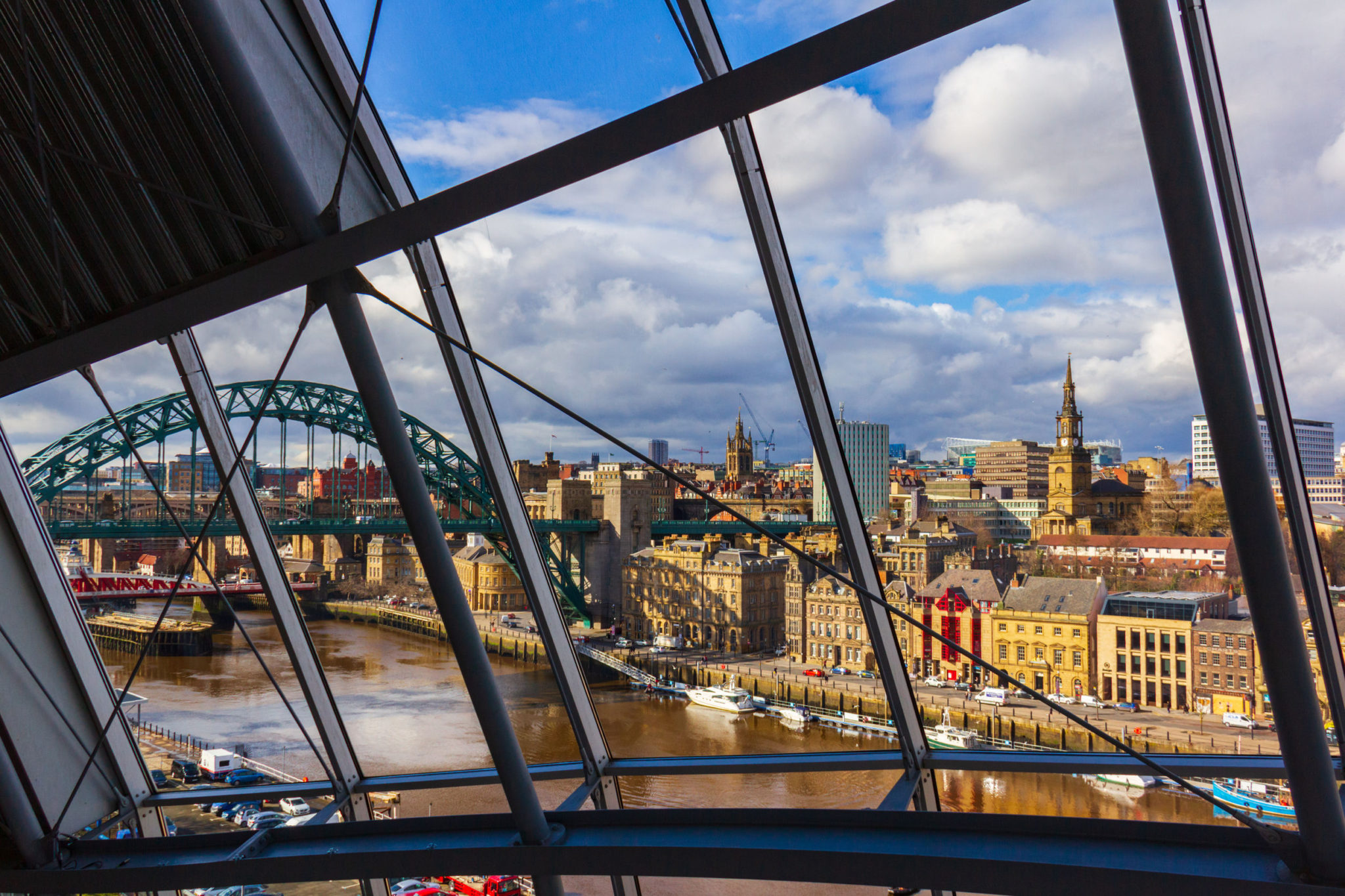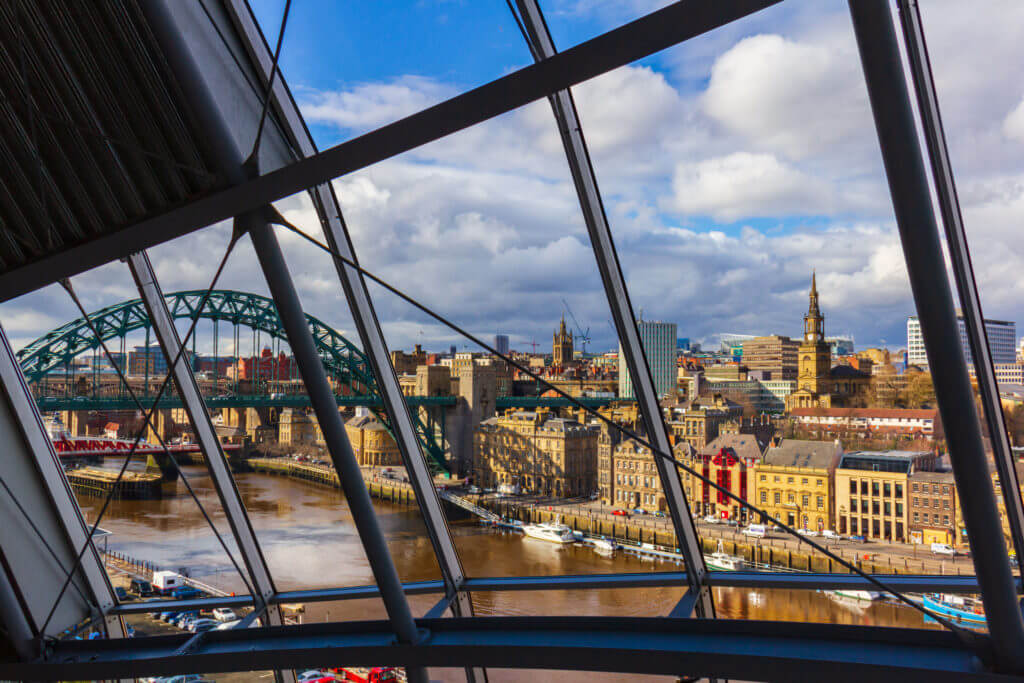 The Gateshead Millennium Bridge is here, connecting Quayside with Gateshead over the Tyne. The bridge opened in 2001 and is famous for its tilt, with the pedestrian walkways folding up into the air at certain times to allow boats to pass on the river below. If you're spending a few days in Newcastle or are looking for somewhere to enjoy a meal or a drink, then Quayside is the place to head.
Visiting this area is one of the best days out in Tyne and Wear.
---
43. Stratford Upon Avon, Warwickshire
BEST DAY OUT IN WARWICKSHIRE: Stratford Upon Avon
Warwick Castle might be the first place that comes to mind, when you think of Warwickshire, but we're giving the best day out in Warwickshire accolade to Stratford Upon Avon.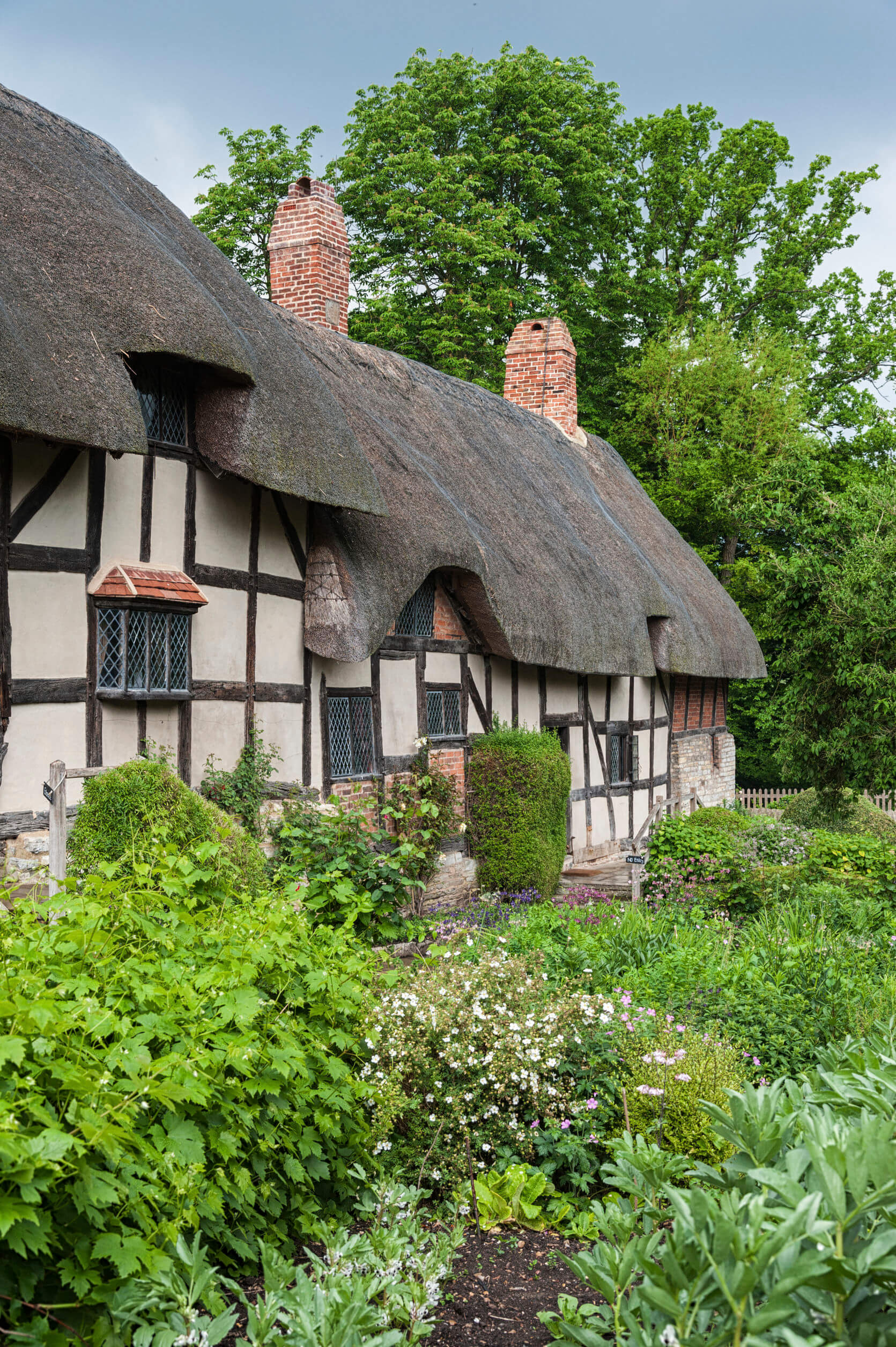 There are streets here that look exactly as they would have done back in Shakespeare's time, with ancient timber frames creating a striking look along busy modern streets.
Henley Street, the location of Shakespeare's birthplace, is fully pedestrianised and there are a number of quaint cafes and shops to browse in view of the building. This area makes for a great day out in Warwickshire.
There are also open top bus tours in the summer months which take visitors to all of the main sites, although the town's small size means they can easily be visited under your own steam. If you do fancy a guided walking tour, you can book this interesting one through LoveToVisit, here.
You could also see a Shakespeare play in the bard's hometown, just one of the many wonderful things to do in Warwickshire.
---
44. Eat some chocolate in the West Midlands
BEST DAY OUT IN WEST MIDLANDS: Cadbury World
You can eat all of the chocolate you ever dreamed of at Cadbury World in Birmingham. Well, if you pay for it in the shop that is. As far as I remember those samples were pretty hard to come by last time I went.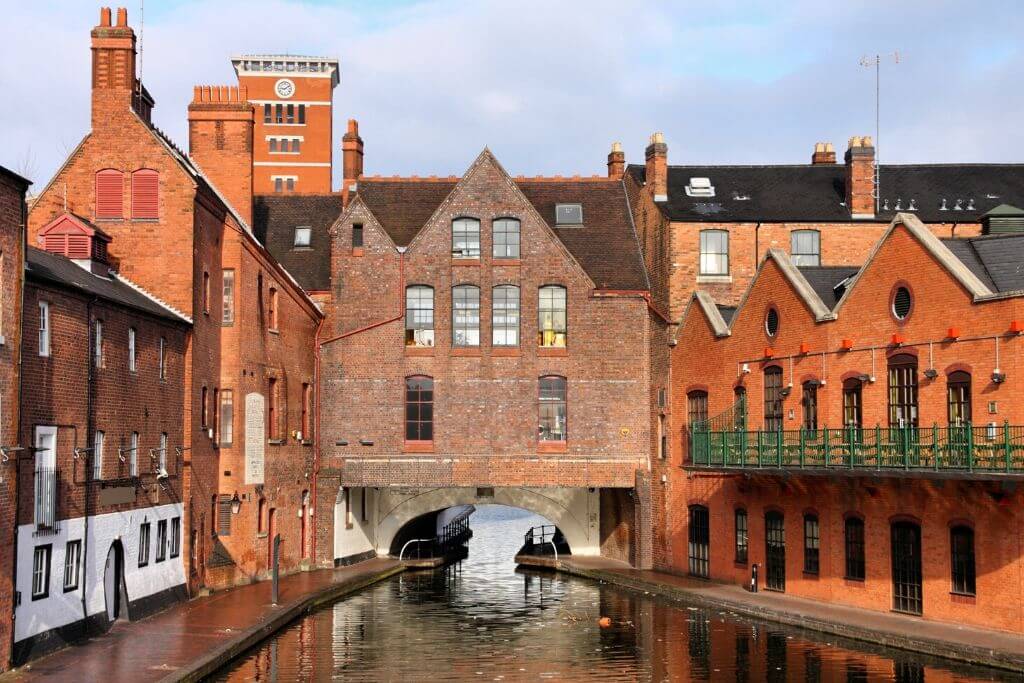 Still as one of the best days out in the West Midlands it's a fascinating trip to see how our favourite chocolate bars are made. Even if you decide you time is better spent in the city of Brum, you can still do a day trip from Birmingham and pop in to the milky chocolatey fun.
Book your tickets to Cadbury World in advance to save the faff on the day!
---
45. Visit Chichester, West Sussex
BEST DAY OUT IN WEST SUSSEX: Chichester
Chichester in West Sussex makes for a brilliant day out. Here you can do a bit of shopping in the town and enjoy the many delights of such an historical small city – definitely pop into Chichester Cathedral.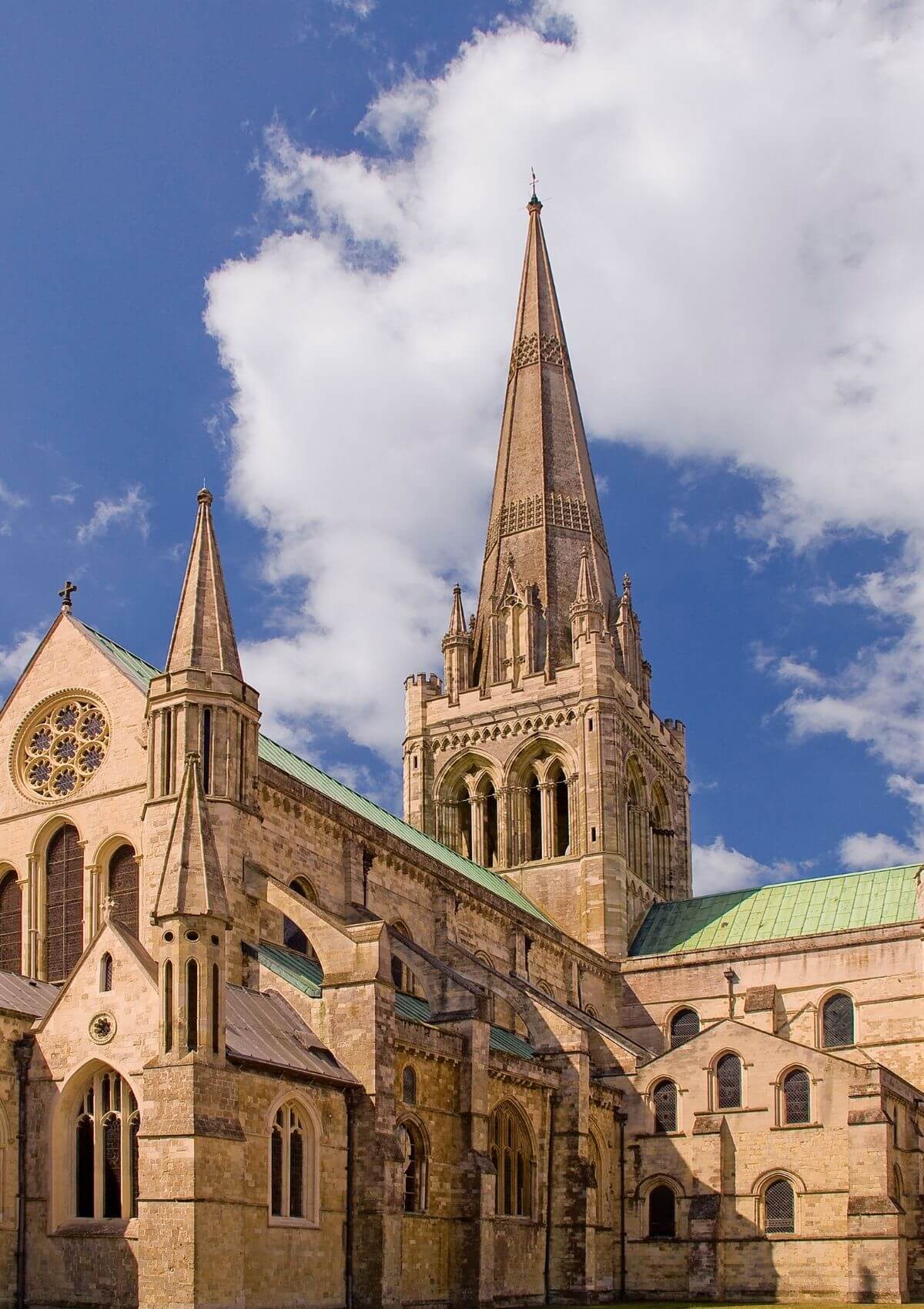 Once you're done with the bright lights of the shopping area here drive down to one of the best beaches on the South Coast, West Wittering Beach in the Chichester Harbour. Expect huge sandy beaches with cute colourful beach huts. On a sunny day it makes for a lovely walk down to East Wittering, to the Drifters bar for lunch. Their chorizo stew is just amazing.
A day trip to Chichester is definitely one of our favourite days out in West Sussex!
---
46. Wander round Haworth in West Yorkshire
BEST DAY OUT IN WEST YORKSHIRE: Haworth
If you're a literary fan then you can cast Leeds and Wakefield aside, and Saltaire and Holmfirth – Haworth is where you want to be.
The village of Haworth in West Yorkshire is of great cultural and traditional value in the English world. Haworth has found its position in the great writing of Emily Bronte, in Wuthering Heights. It is a romance and psychological fiction novel and Haworth is the village where Emily Bronte lived, along with her sisters.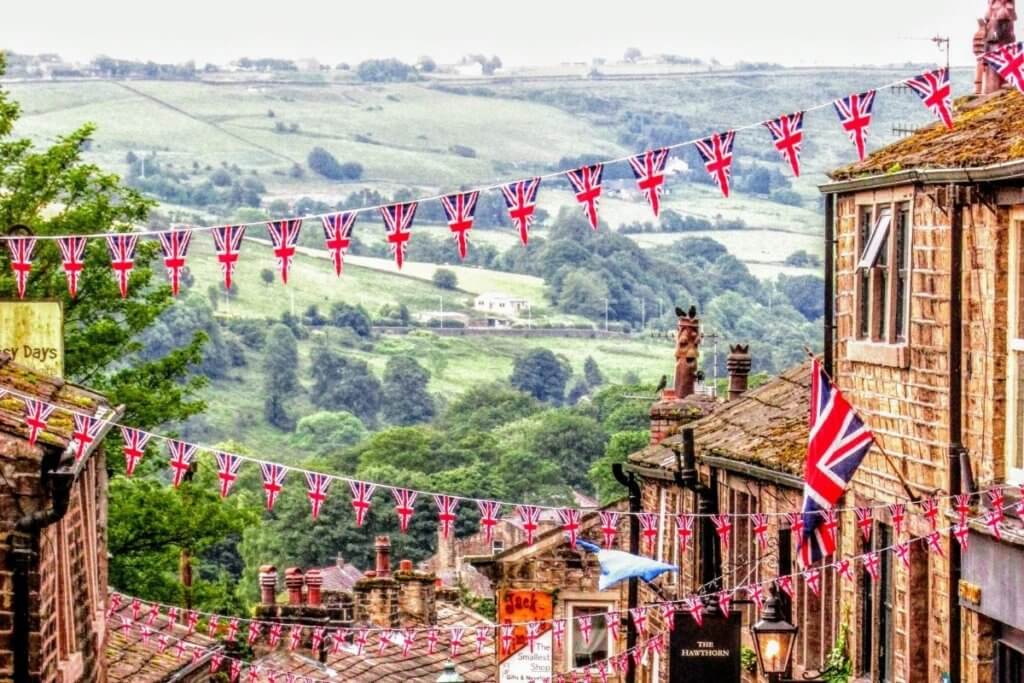 Her historical home, after standing against the mayhems of weather, still stands to its root serving as a museum. People love to visit the museum to explore the history of the Bronte sisters, and the area. Tourists love the cobbled streets, old-fashioned rooms, and old-style railway stations. There are also several walking trails around the area leading to waterfalls and old farmhouses.
Haworth makes for a wonderful day out in West Yorkshire for anyone with an interest in English literature, or olde architecture.
---
47. Explore Stonehenge, Wiltshire
BEST DAY OUT IN WILTSHIRE: Stonehenge
We're nearly at the end of our epic list of the best day out in each county in England – and our penultimate day out is one of the most popular excursions in the country – Stonehenge.
Stonehenge is one of the most famous tourist attractions in England, and definitely the most popular day out in Wiltshire. Situated in the Wiltshire Countryside, this ancient yet mysterious stone circle attracts hundreds of curious minds every day. Stonehenge is made from a very rare type of stone which itself is a question of curiosity.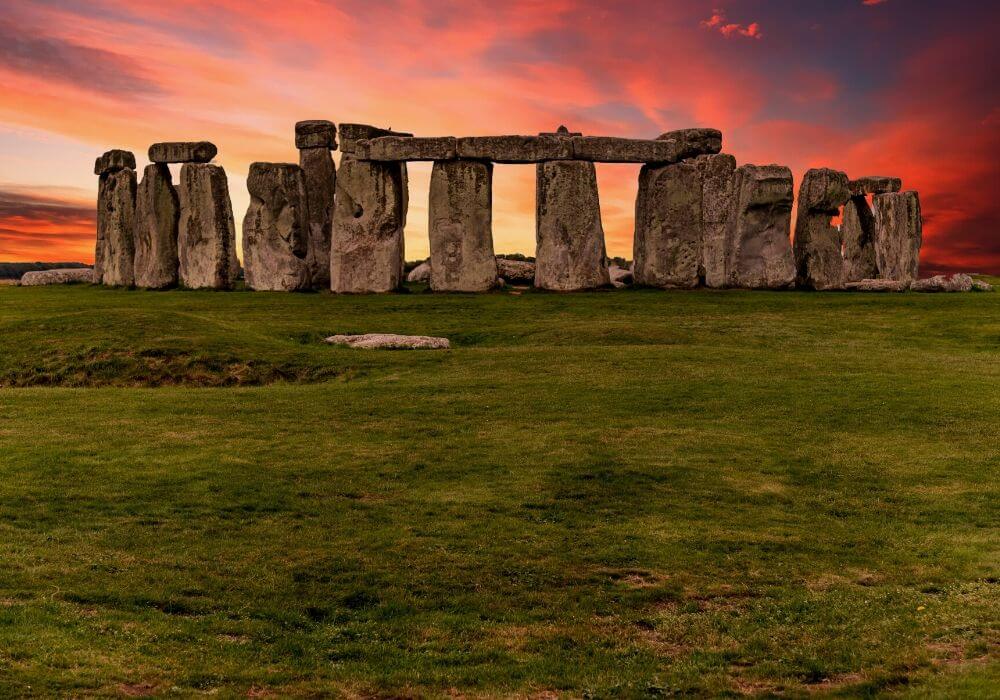 However, this amazing construction has been present on the Salisbury Plain for over 5000 years and no one seems to know its purpose or how and who was able to move such rare stones for its construction.
Visit at summer solstice to get the full druid effect!
While you're in Wiltshire visit Longleat Safari Park (one of England's best safari parks), Salisbury and Devizes to really get to know the area.
CLICK TO GET YOUR TICKETS FOR STONEHENGE BEFORE YOU GO TO SAVE TIME & MONEY!
---
48. Go walking in the Malvern Hills, in Worcestershire
BEST DAY OUT IN WORCESTERSHIRE: Malvern Hills Area of Outstanding National Beauty
Get some fresh air in your lungs with a fab day out in the Malvern Hills AONB in Worcestershire. Visit here and you can enjoy long walks, wide reaching vistas and cute little towns to explore along the way.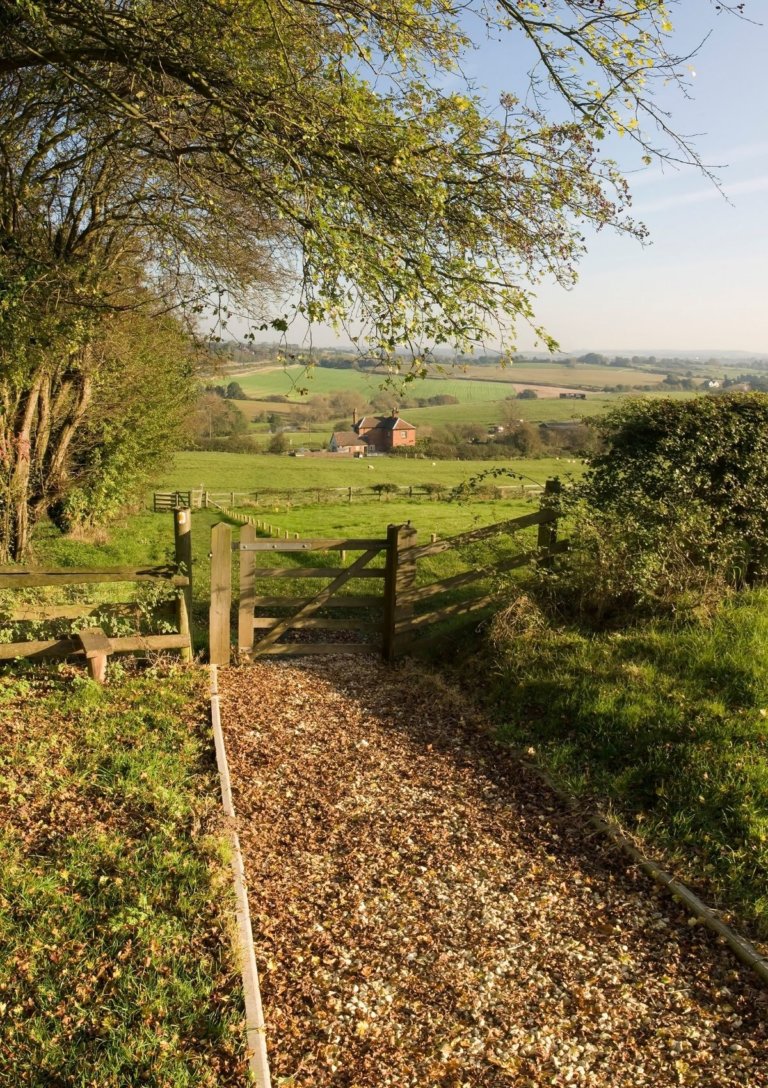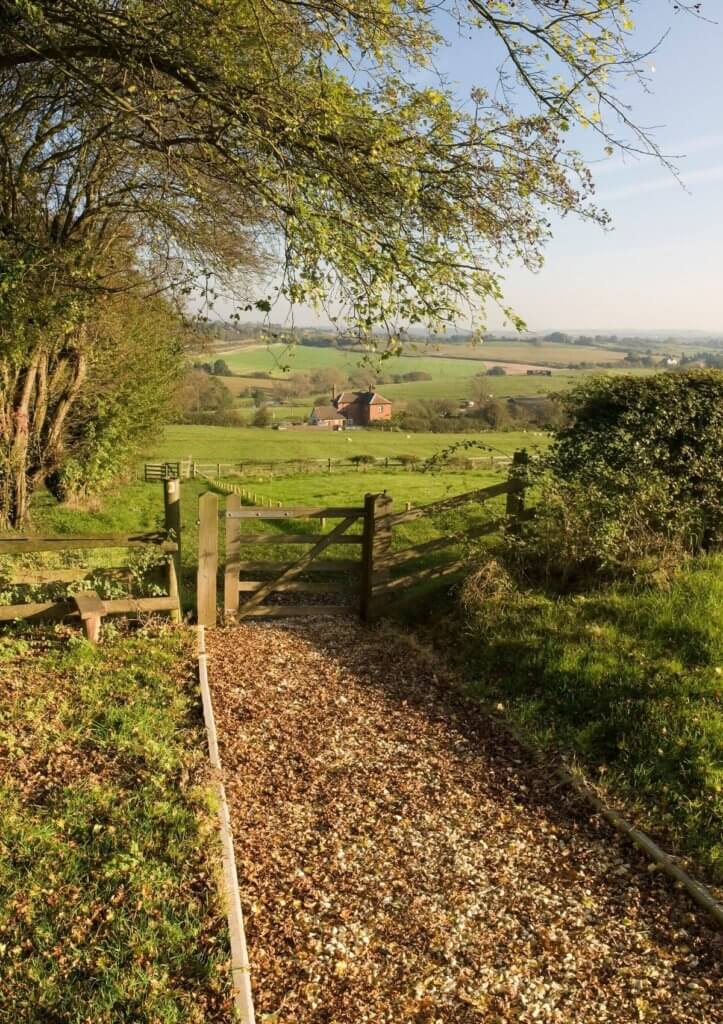 ---
Best day out in each county in England
Hope you enjoyed learning about the best day out in each county in England. Now you have some more great days out to add to your England bucket list. There's a lot to explore here, isn't there?
If you want to know more about our beautiful country then how about checking out some adventurous days out in England, where to go for a great children's day out, or where you find the best adults days out in the country. And you can follow the best bloggers blogging about England too.
BEST DAY OUT IN BEDFORDSHIRE: Woburn Safari Park
BEST DAY OUT IN WINDSOR: Windsor Castle
BEST DAY OUT IN BRISTOL: Bristol City
BEST DAY OUT IN BUCKINGHAMSHIRE: Woburn Abbey
BEST DAY OUT IN CAMBRIDGESHIRE: Cambridge
BEST DAY OUT IN CHESHIRE: Chester Zoo
BEST DAY OUT IN THE CITY OF LONDON: Just, London
BEST DAY OUT IN CORNWALL: St Ives
BEST DAY OUT IN THE LAKE DISTRICT: Cumbria
BEST DAY OUT IN DERBYSHIRE: Peak District
BEST DAY OUT IN DEVON: Dartmoor National Park
BEST DAY OUT IN DORSET: Isle of Purbeck
BEST DAY OUT IN COUNTY DURHAM: Beamish Museum
BEST DAY OUT IN EAST YORKSHIRE: Bridlington
BEST DAY OUT IN EAST SUSSEX: Rye
BEST DAY OUT IN ESSEX: Epping Forest
BEST DAY OUT IN GLOUCESTERSHIRE: Cotswolds
BEST DAY OUT IN GREATER LONDON: Camden
BEST DAY OUT IN GREATER MANCHESTER: Manchester
BEST DAY OUT IN HAMPSHIRE: The New Forest
BEST DAY OUT IN HEREFORDSHIRE: Wye Valley
BEST DAY OUT IN HERTFORDSHIRE: Wizarding World of Harry Potter
BEST DAY OUT IN ISLE OF WIGHT: Osborne House
BEST DAY OUT IN KENT: Whitstable
BEST DAY OUT IN LANCASHIRE: Blackpool
BEST DAY OUT IN LEICESTERSHIRE: Ragdale Hall
BEST DAY OUT IN LINCOLNSHIRE: Lincolnshire Wolds
BEST DAY OUT IN MERSEYSIDE: Liverpool
BEST DAY OUT IN NORFOLK: North Norfolk Coast
BEST DAY OUT IN NORTH YORKSHIRE: York
BEST DAY OUT IN NORTHAMPTONSHIRE: Althorp Estate
BEST DAY OUT IN NORTHUMBERLAND: Lindisfarbe
BEST DAY OUT IN NOTTINGHAMSHIRE: Wollaton Hall
BEST DAY OUT IN OXFORD: Bodleian Library
BEST DAY OUT IN RUTLAND: Rutland Water
BEST DAY OUT IN SHROPSHIRE: Shrewsbury
BEST DAY OUT IN SOMERSET: Bath
BEST DAY OUT IN SOUTH YORKSHIRE: Sheffield
BEST DAY OUT IN STAFFORDSHIRE: Alton Towers
BEST DAY OUT IN SUFFOLK: Bury St Edmonds
BEST DAY OUT IN SURREY: Kew Gardens
BEST DAY OUT IN TYNE AND WEAR: The Quayside
BEST DAY OUT IN WARWICKSHIRE: Stratford Upon Avon
BEST DAY OUT IN WEST MIDLANDS: Cadbury World
BEST DAY OUT IN WEST SUSSEX: Chichester
BEST DAY OUT IN WEST YORKSHIRE: Haworth
BEST DAY OUT IN WILTSHIRE: Stonehenge
BEST DAY OUT IN WORCESTERSHIRE: Malvern Hills AONB
---
PIN THESE BEST DAYS OUT IN EACH COUNTY FOR LATER