100+ Best Days Out at Christmas in England
Experience the magic of Christmas in England with festive markets, dazzling light displays, and trips to see Santa to create unforgettable memories.
What are you looking for?
Search day out in england
Hello!
Headed up by award-winning travel blogger VickyFlipFlop, Day Out in England is filled with guides and itineraries to England's best days out. Our team has a wealth of knowledge from all over the country, and our local experts give the insider advice on what to do, see and experience. You can trust us – we love England!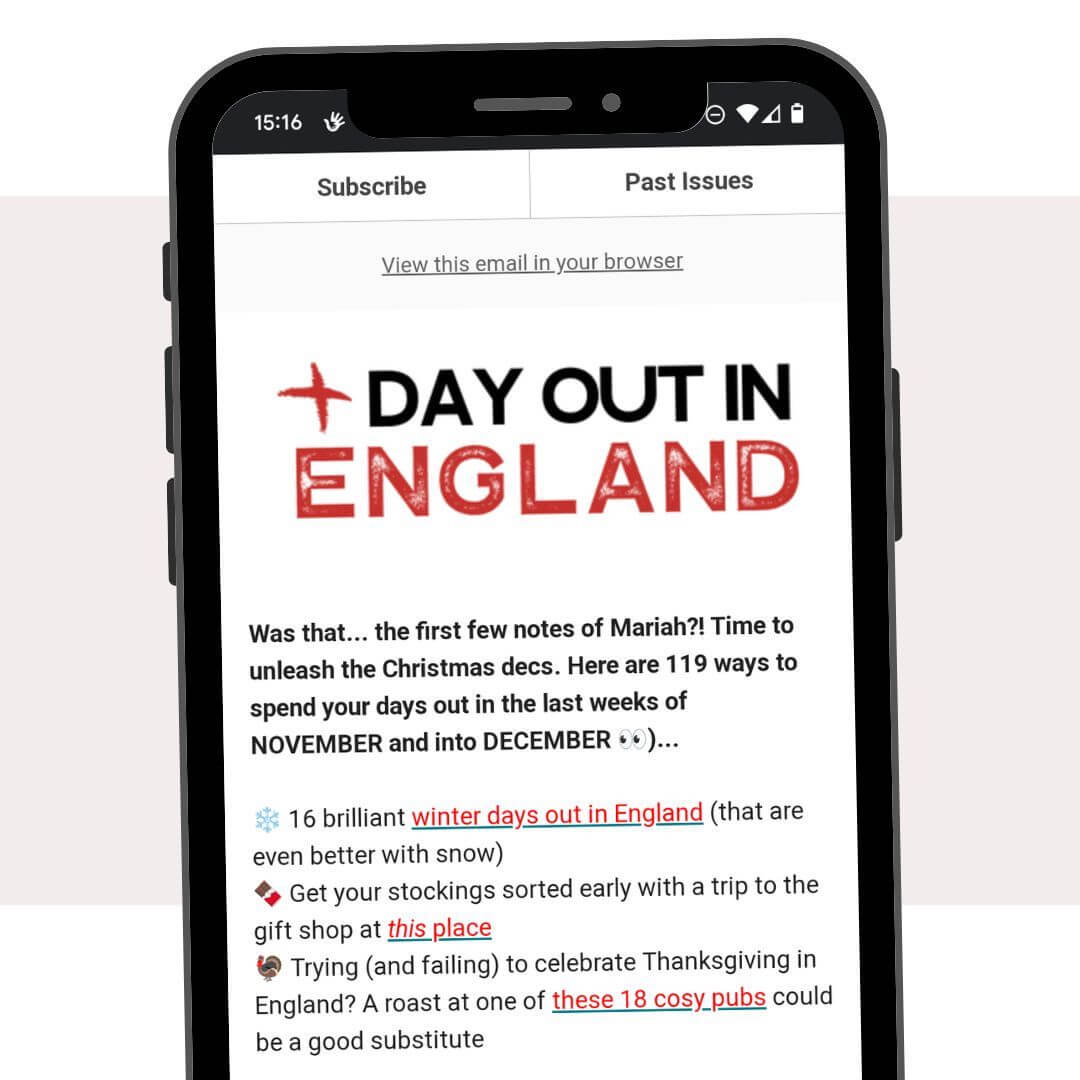 Get the latest in your inbox!
Easy days out for you, your friends & family
All the best days out England has for you, tried, tested and rounded up!
Winter days out
Embrace the season with snowball fights, frosty landscapes, or exploring winter wonderlands. From snowy hikes to holiday markets, winter days out are some of the best in England!
Day trips from…
England's cities make for a wonderful day out, but exploring around them can be even better. Here are the best day trips from… all of the biggest cities.

Fancy doing a quiz about England?
We've got quizzes on English literature, English sports, celebrities in England and even an entire quiz around food in England, and many more. Click the link below to find the one for you!
Latest on Day Out in England
Hold onto your hats, fellow adventurers! Our latest articles on day out in England are your ticket to thrilling escapades. From hidden gems in quaint villages to urban explorations in bustling cities, we've got the scoop on the most exciting, offbeat, and delightful English adventures. Dive in!
Looking for travel tips for England?
Read our ultimate guide for travelling England to get up to date on everything you need to know about travelling this wonderful and beautiful country.
Day trips in the UK
We want to help you experience the many diverse England days out. From the vibrant streets of London to the tranquil countryside, and the changing culture up and down the country – there's just so much to explore.
If you crave nature, venture to the picturesque landscapes of the Lake District, hike along coastal paths in Cornwall, or explore historic villages. Enjoy a traditional afternoon tea or sample regional delicacies in cosy pubs and eateries. If it's England's cities you want, we've got itineraries for all of the biggest ones. Our England travel guides will help you.
We love a good old UK day trip, and we hope you do too!