14 Best Days Out In Hertfordshire for Your Day Trip
Looking for fun days out in Hertfordshire? Here's the ultimate quick guide to where to go in Hertfordshire if you only have a day to explore. By the end of this list you'll want to stay to have a few day trips in Hertfordshire – guaranteed!
Hertfordshire is in the south east of England, just above London. I feel like it's not a county often cited with tourism and days out, but there are many famous sites you can explore, with various outdoor activities for you to enjoy.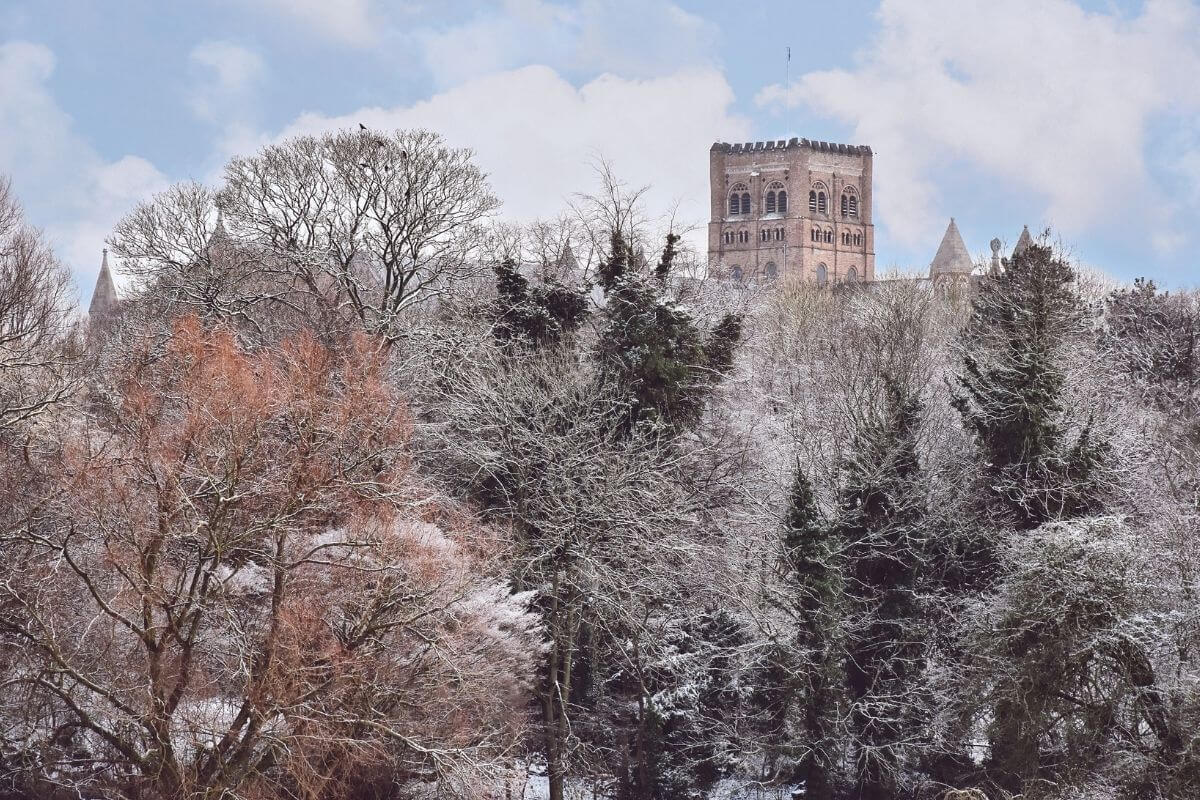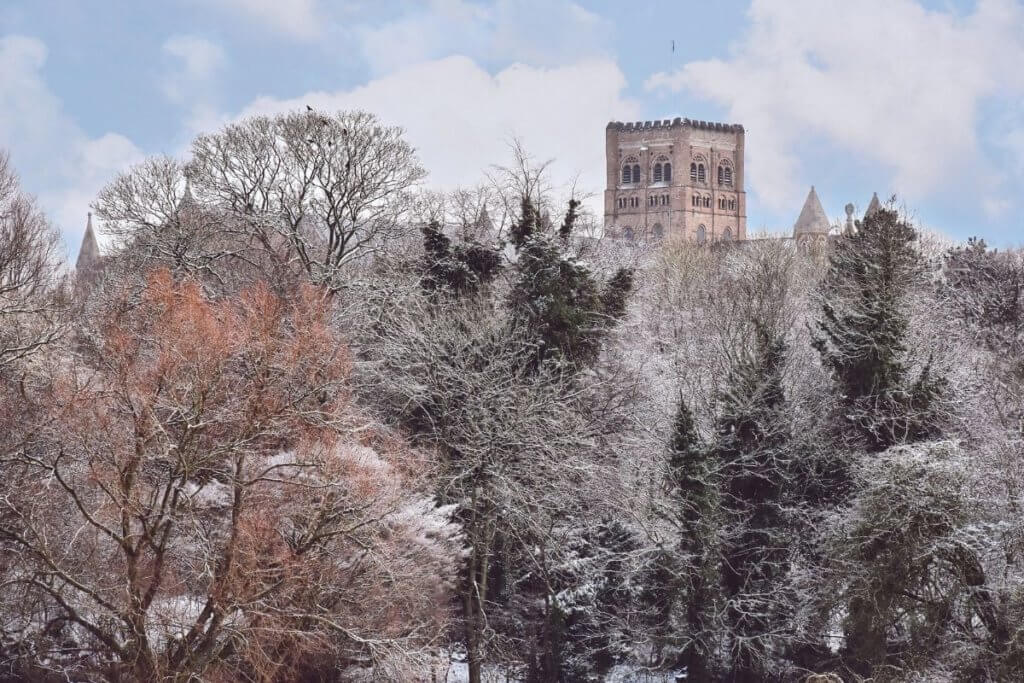 The most popular day out in Hertfordshire is of course, the Warner Brother's Studio Tour of Harry Potter memorabilia. That place really is amazing – but, what else can you see in a day in Hertfordshire?
Listed below are the places you should definitely check out for a Hertfordshire day trip.
14 Best Days Out in Hertfordshire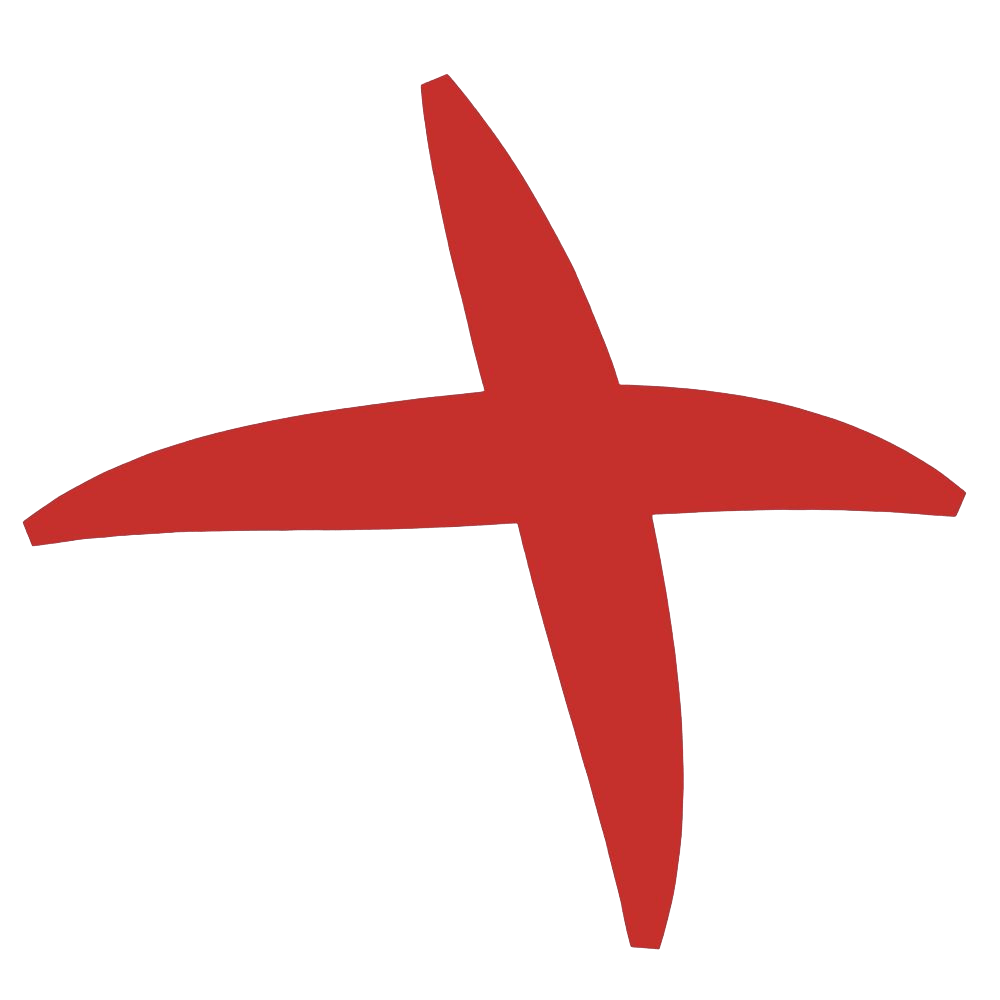 1. Day out in Saint Albans
Saint Albans is a gorgeous place where you can explore ancient sites, artefacts and learn about the rich history there.
St. Albans Cathedral is one of the oldest sites in Hertfordshire and a sight to behold. With free entry and free guided tours, you can see the million years old architecture and mesmerising medieval art on the walls.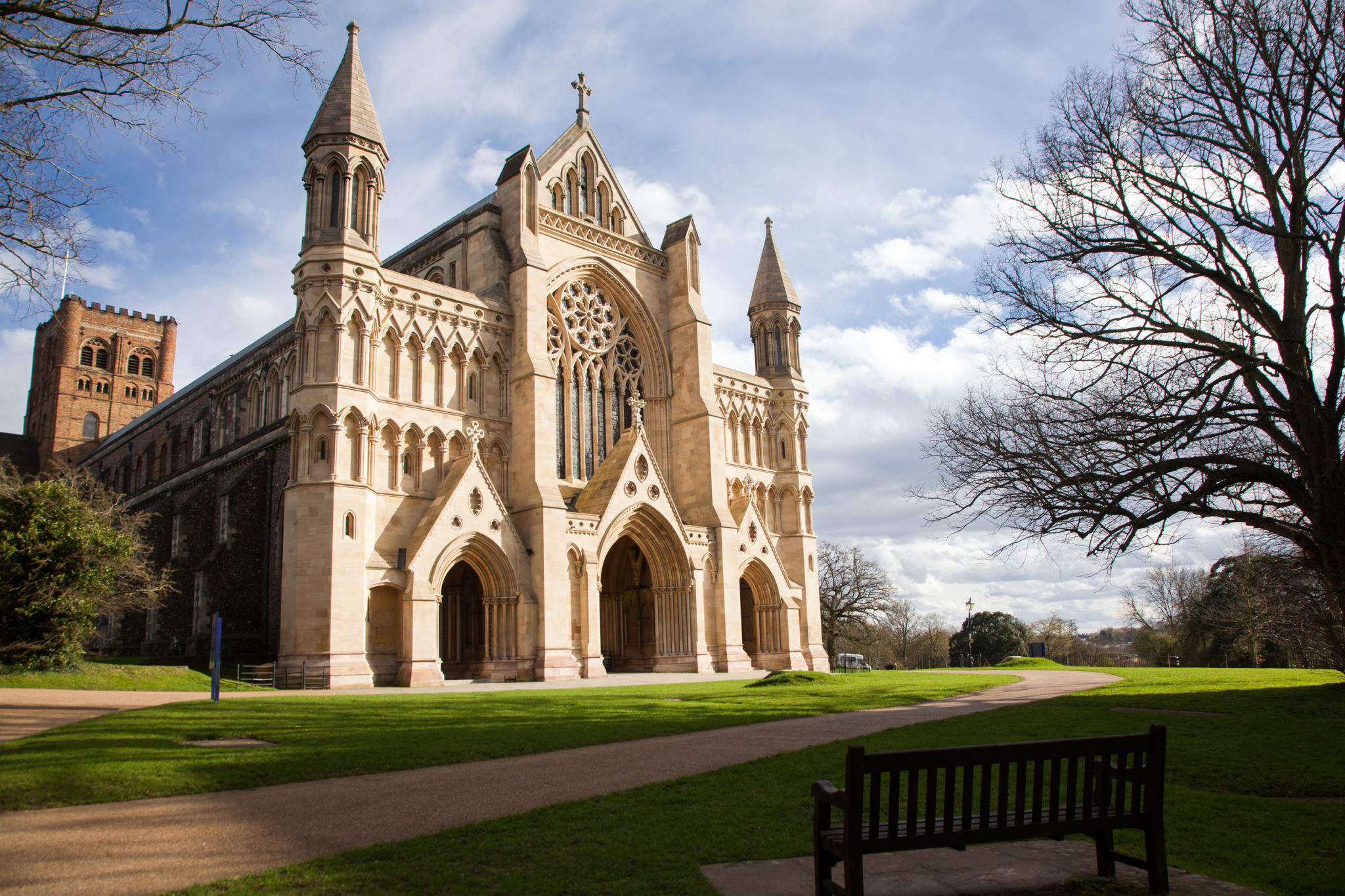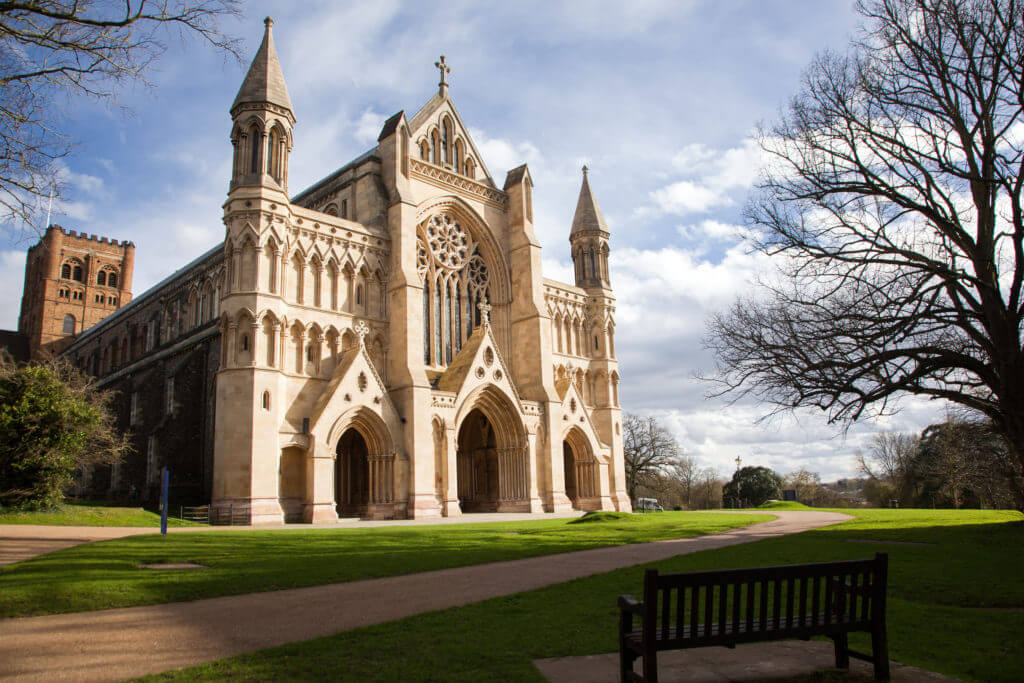 The Verulamium Park and Museum is a must visit, located near the Cathedral. The museum is filled with remarkable artefacts and ancient treasures, which depict the past life of the Romans.
After the museum, you can go and enjoy the park – 100 acres of lush greenery with a lovely lake, play areas, cafe and wildlife. Take a stroll around the lake, enjoying the trees and meadows full of wildlife and water birds. Great for a relaxing Hertfordshire day out.
Also, if you're into theatre, then you can visit the 2nd century Roman theatre directly outside the museum. We've written a guide to the best things to do on a day out in St Albans here.
2. Warner Bros. Studio Tour London
The Warner Bros. Studio Tour is the most popular day out in Hertfordshire. Here you can see some of the sets from the Harry Potter series, drink a butterbeer and go on a tour.
This is an absolute must visit place for fans of Harry Potter.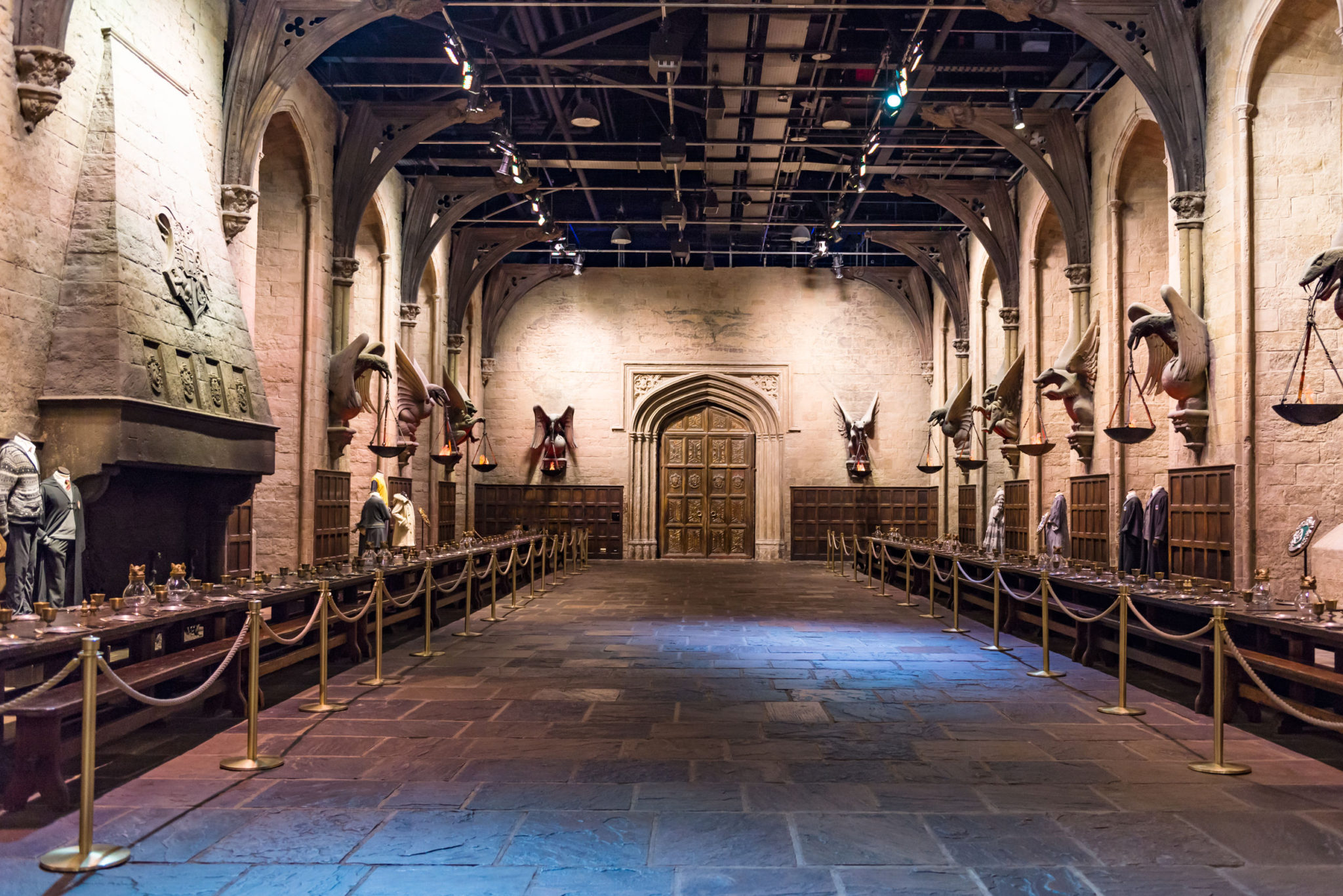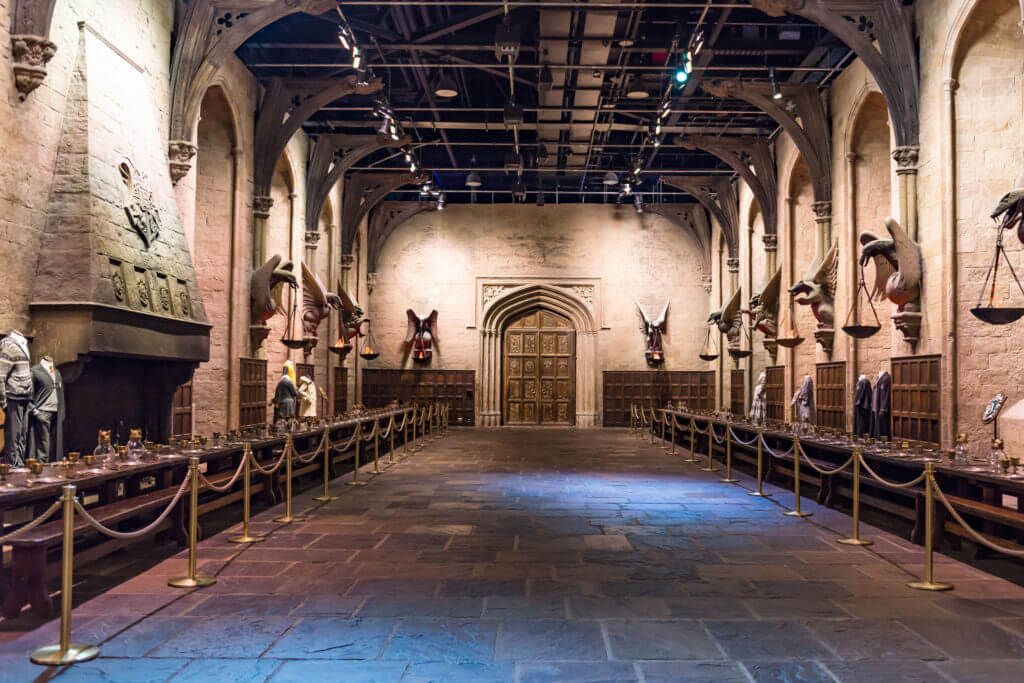 Visit the Harry Potter studios on your days out in Hertfordshire and you can expect to see the authentic Harry Potter film set, with behind-the-scenes previews. You can also take a tour and enjoy the exhibits, adding a touch of magic to your trip.
This is the highest rated attraction in the world, based in Leavesden. I went on a hen party here once and it was absolutely amazing. Definitely recommend you spend a full day here!
---
READ MORE
Best Harry Potter Days Out in England
---
3. Paradise Wildlife Park
Hertfordshire's Paradise Wildlife Park is one of the most interactive zoos in England, with an enormous collection of 800+ animals that include various big cats (tigers, leopard etc.), penguins, wolves, reptiles, meerkats and lemurs.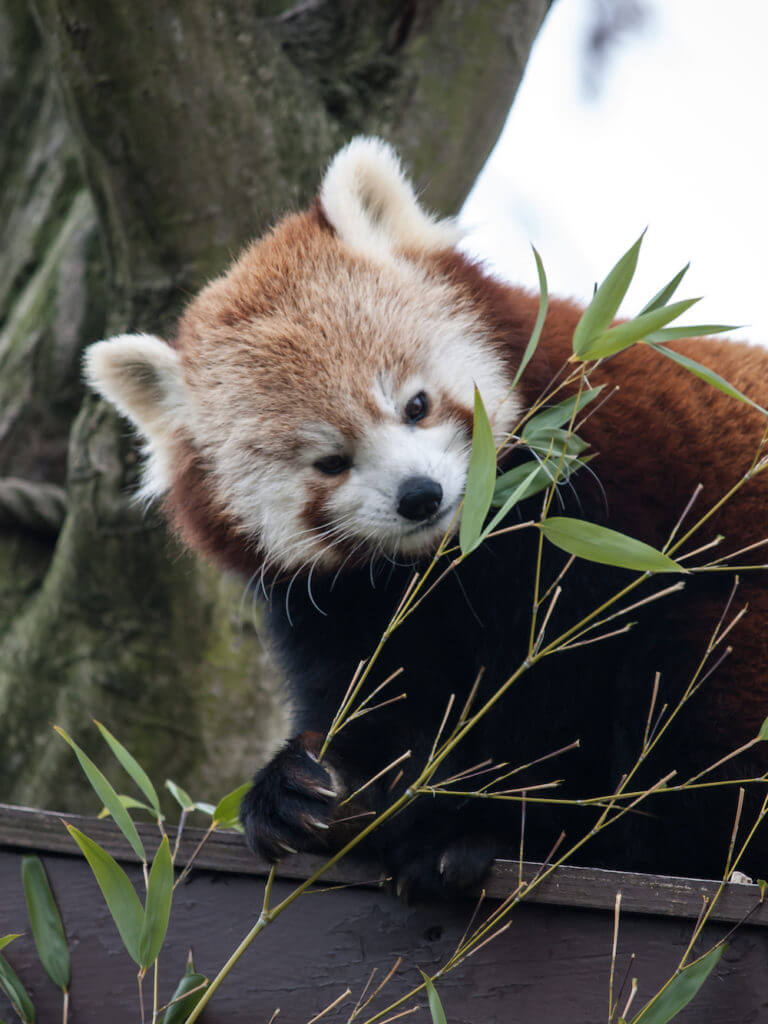 You're allowed to feed and touch the animals at the Paradise Wildlife Park, making it a great Hertfordshire day out for kids. The park is well maintained with knowledgeable and helpful zookeepers.
There's even an enclosure dedicated to dinosaurs – can't guarantee you'll see any though.
You get a free round on the safari golf course and a free ride on the Rex Express train, per visit.
What more could you possibly want?
---
READ MORE
---
4. Hatfield House
If you like beautiful stately homes with lush gardens, Hatfield House is the perfect day out in Hertfordshire for adults.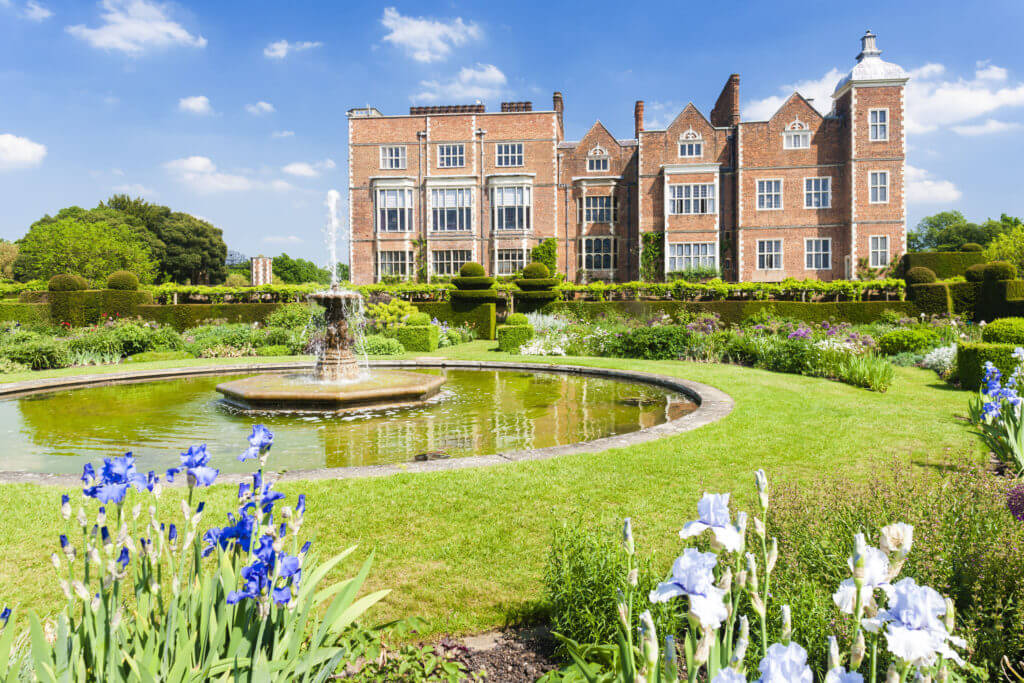 As the childhood home of Queen Elizabeth I, this is a historical estate which is lovely to explore. You will enjoy exploring the rooms of the Jacobean Mansion, the gardens, farm and view the well-known Rainbow Portrait.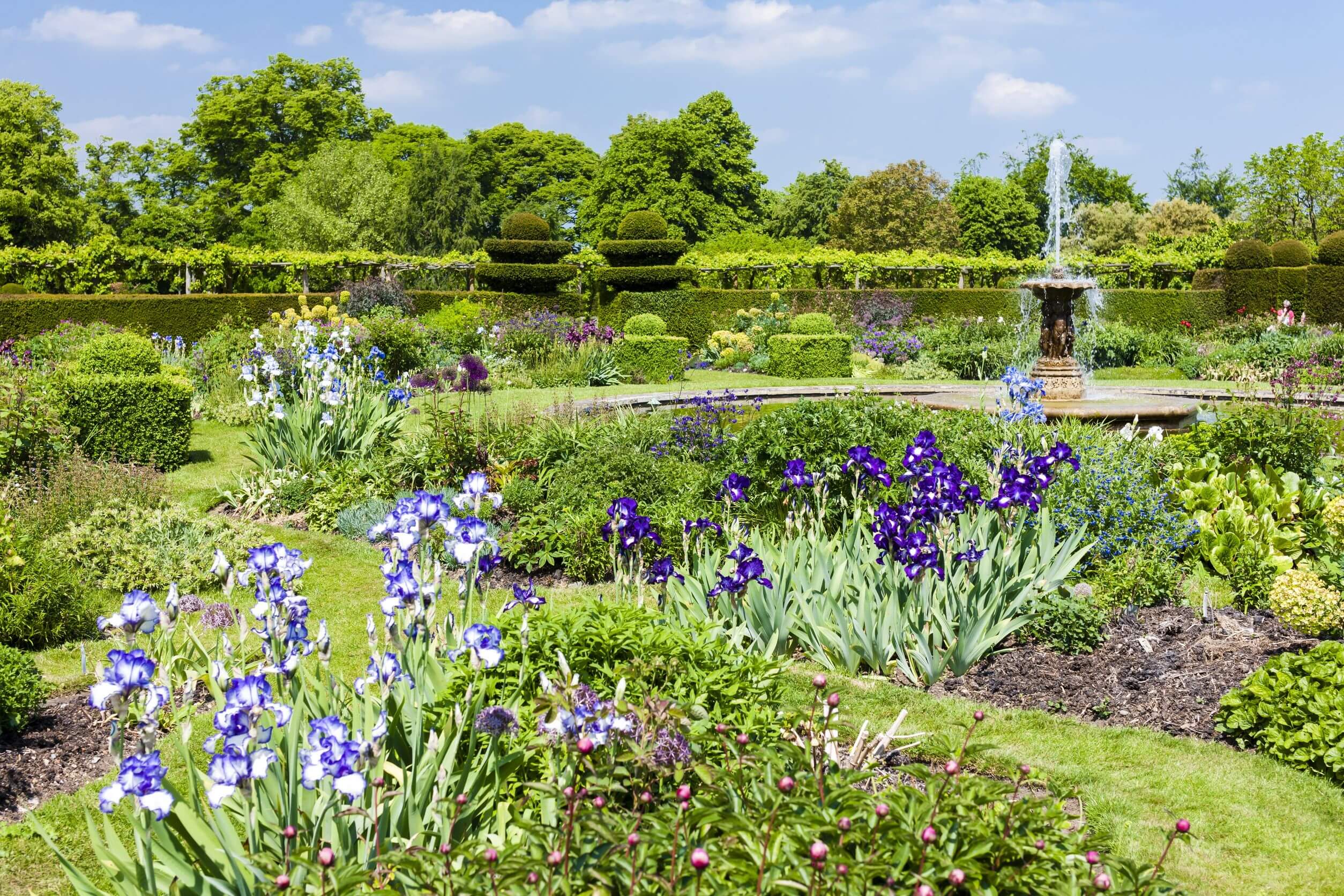 There's a lovely restaurant here, the Coach House Kitchen. There's outdoor seating and it serves everything from simple lunches to afternoon teas. Makes for another wonderful day out in Hertfordshire.
5. Natural History Museum
The Natural History Museum is located in Tring. There are various workshops, exhibitions and activities that you can enjoy, without an entry fee.
The Victorian Hall is full of stuffed animals mounted on the walls, ranging from dinosaurs to the British wildlife including mammals, birds, insects and reptiles.
A Hertfordshire day out at the Natural History Museum is a great way to get up close and personal with the animals. Probably best to explain to the younger ones that said animals will be stuffed though.
You can easily spend a day here, especially with the Ugly Bug Cafe and the little shop.
6. The Amwell Nature Reserve
This stunning reserve is based in Amwell, amongst its gorgeous countryside. At the Amwell Nature Reserve you'll find 21 species of dragon flies and damselflies – how many can you spot? Would you even be able to tell the difference?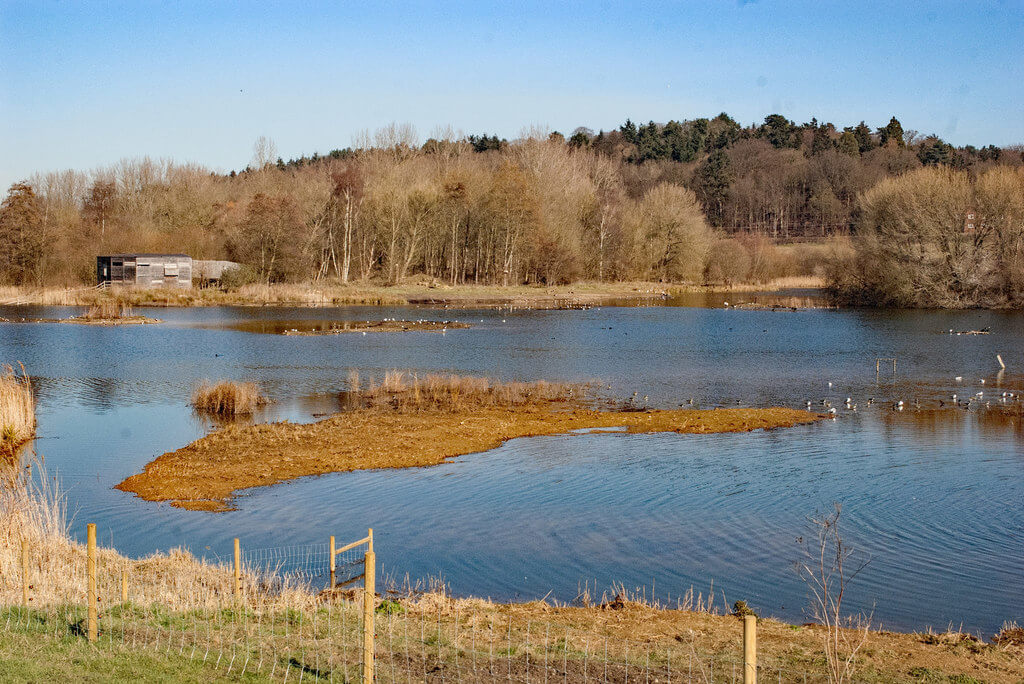 With a collection of beautiful lakes, grasslands and woodlands, you can pack a picnic and enjoy it at the reserve to really make a day of it.
This is the perfect Hertfordshire day out for bird watchers, wildlife lovers and countryside walkers. Just check the weather before you go, this is definitely one for a sunny day.
Nature Reserves are a great way to ensure your day out is just for adults!
7. Hertford Castle
Who doesn't like visiting a castle where Royalty once lived?
Hertford Castle was once the home of Queen Elizabeth I. It is a stunning 15th century castle, built in the heart of Hertfordshire. Originally built on the site of a Norman Castle, the Hertford Castle was a Royal Palace for over 300 years.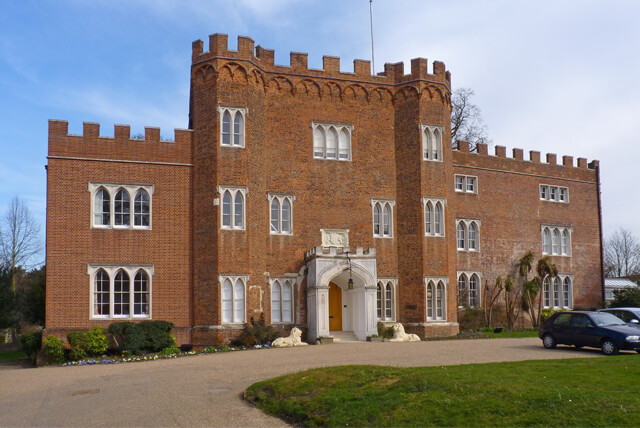 You can explore the scenic grounds and the castle free of cost. Great value day out in Hertfordshire right there! Except you should definitely go and spend the money you've saved on a nice dinner nearby afterwards. It's what Queen Elizabeth would've wanted.
If you're a history buff, this is one of the best day trips in Hertfordshire there is. And if you like castles, check out this list of the best castles in England – see how many you've been to!
---
READ MORE ABOUT DAYS OUT IN ENGLAND
Best Day Trips from London by Train
---
8. Lee Valley Regional Park
The Lee Valley Regional Park is the perfect place for a relaxing walk and a bit of time to reconnect with nature.
The park is spread over 10,000 acres of woodland, lakes and other open areas. You can cycle on the various paths, walk around observing the ducks and other wildlife, or just hire a canal boat and row in the lakes. The park has various picnic spots and is perfect for relaxing and/or exploring.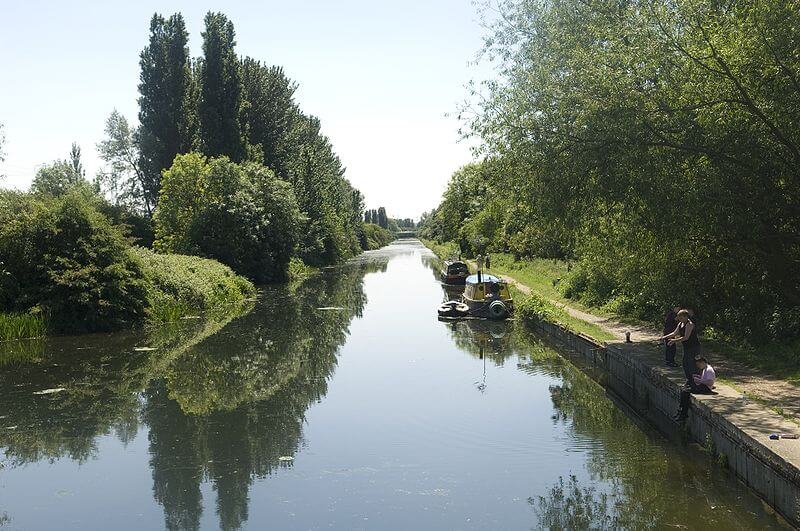 There are house gardens to explore, wildlife to spot and so many sporting activities to do, it's ridiculous. Athletics, golf, ice skating, running, tennis and watersports can all be done here. Definitely one for day trippers who love an adventure.
9. Rye Meads Nature Reserve
The Rye Meads Nature Reserve is perfect for bird watchers and photography lovers. It has a picturesque view, with wet meadows, artificial sandbanks and reed beds. You can see the tufted ducks, green sandpipers and gadwalls during the winters.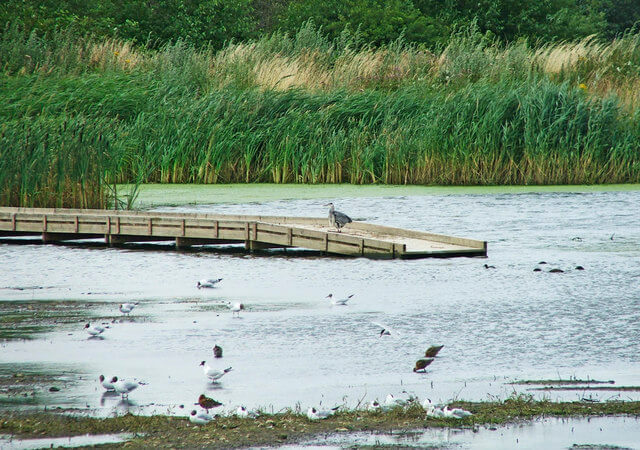 There are trails to wander and hides to watch from. This is also one of the best places in England to spot kingfishers too. Honestly, if you're into your birds, get down here!
This is a great free day out in Hertfordshire for all the family.
10. Cammas Hall Farm
Cammas Hall Farm is the perfect spot to pick up some fruits and vegetables of your choice. The produce is of great quality and extremely fresh available at reasonable prices.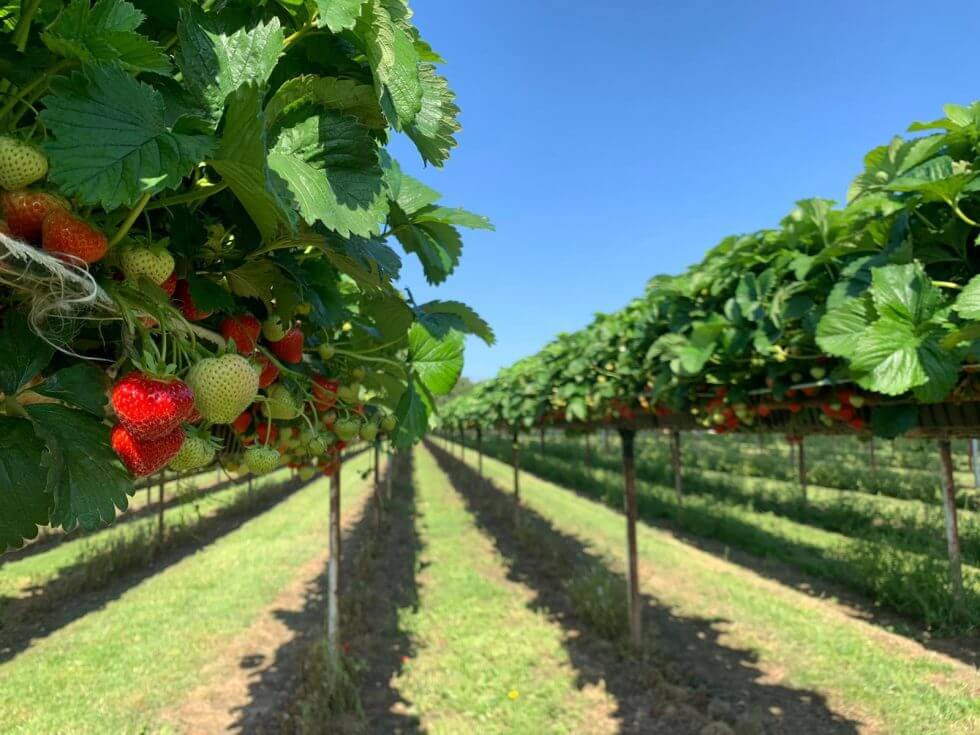 You'll find strawberries, cherries, sweetcorn, onions, blackcurrants and various kinds of other berries. It's the perfect place to visit if you want to experience some back-to-basics fun on your day out in Hertfordshire with pick your own.
Come for a day out in Autumn and you'll see the impressive pumpkin fields. There's also a maize maze, a nature trail and a play area too.
Visitors can also browse the farm shop or the tea barn where you can get cakes, tea sandwiches and various food and drink items to keep your strength up.
---
If you're looking for inspiration on how to spend some time in the great outdoors, with all the family, how about visiting Away Resorts? They have accommodation dotted around the country, and you can get Away Resorts voucher codes here.
---
11. The Priory Lido
If you like your days out with a dose of water, then you'll enjoy the Priory Lido on Priory Street in Ware.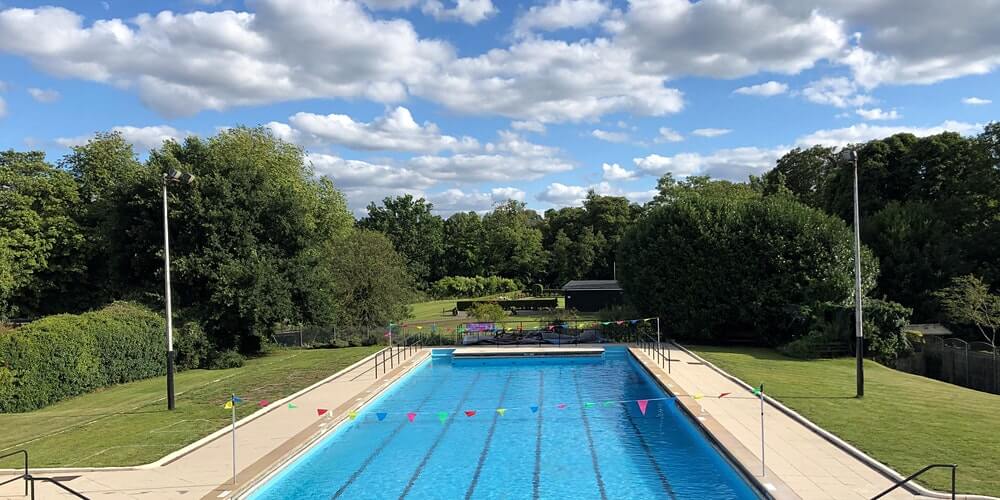 This outdoor pool was recently refurbished and is the perfect place to visit during summertime. With lifeguards, and a well-attended pool, it's a great spot for a swim and relax. You can also hire the pool for private parties – dreams!
The cafe and snacks on site make this the perfect Hertfordshire day trip for water babies.
---
READ MORE: The Best Days Out for Babies in England
---
12. Royston Cave
Royston Cave is located on Melbourn Street in Royston. If you want your Hertfordshire day out to be on the scary side of spooky then let the professional guides take you on a journey through this unique mystery.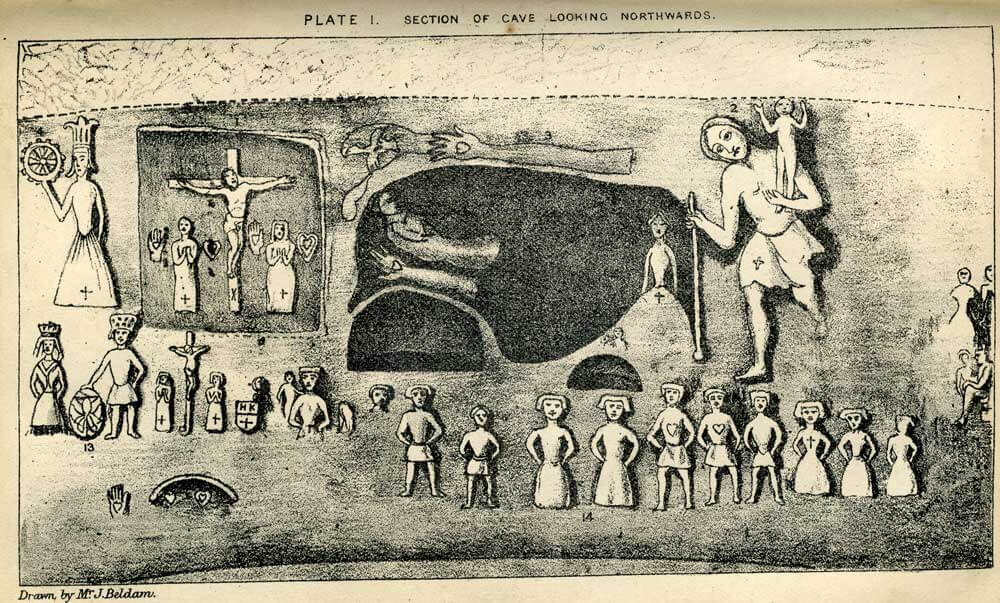 Royston Cave was accidentally discovered, and no one really knows what it's for. Although, of course there are all kinds of theories.
Visit and you can see the unexplainable trinkets, a skull, some human bones and Christian symbology on the cave walls.
"Royston Cave is an enigma. No records of its age or purpose exist. Some theories suggest it was used by the Knights Templar, others by King James I and the Freemasons." – Royston Cave
13. Hitchin Lavender
Have you ever walked through a field of lavender?
There's just something about that relaxing fragrance titillating your sense of smell that makes you feel all dreamy and relaxed.
It's lovely to walk through fields full of lavender.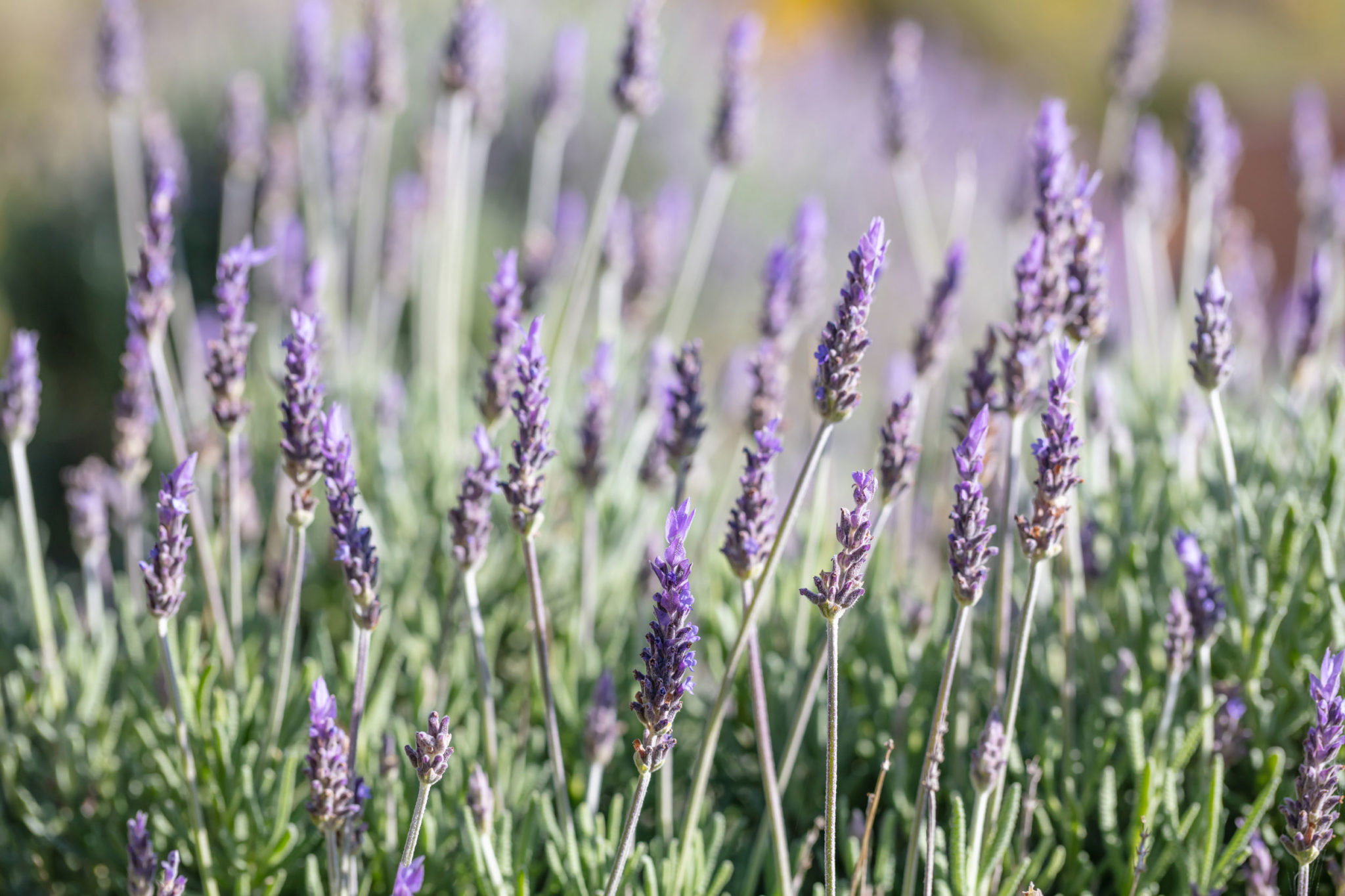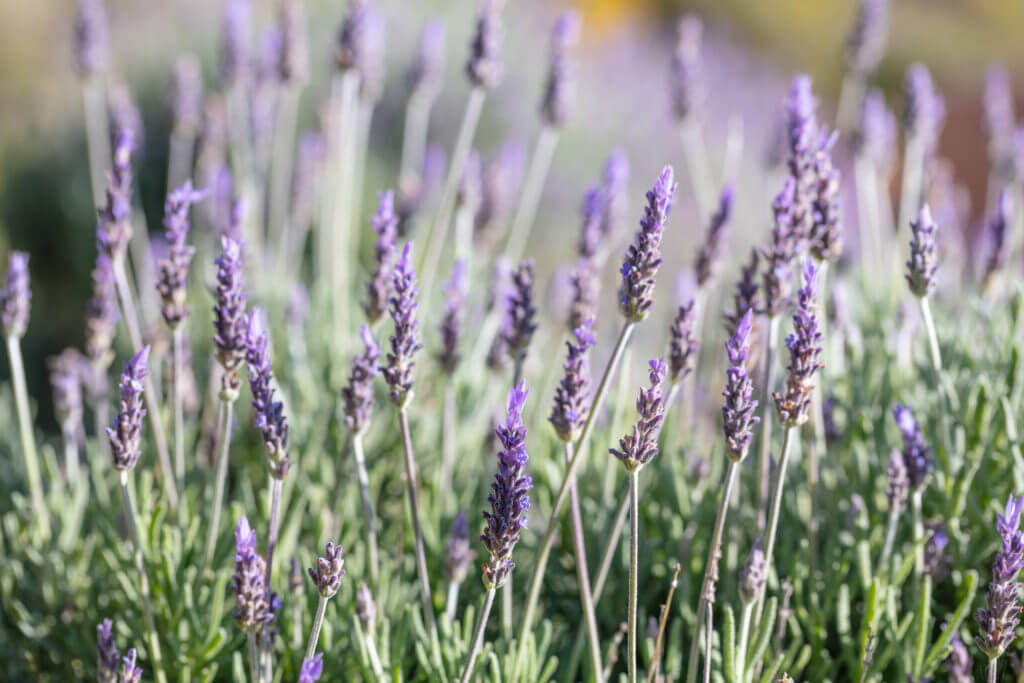 You can walk through 25 miles of lavender fields and pick your own fresh flowers. There's also a wildflower area and sunflower area too. The farm has stunning views for you to enjoy, along with delicious lunches and homemade cakes.
You can also buy a variety of lavender based products that are paraben-free and made from 100% essential lavender oil.
14. Leavesden Country Park
Leavesden Country Park received the 'Small Visitor Attraction of the Year' at Hertfordshire Tourism Awards. So, with all of the days out in Hertfordshire you know that this is a good one!
Leavesden Country Park has 110 acres of breathtaking and picturesque scenery filled with apple trees. The park is also equipped with a tennis court, BMX track, play areas and football pitches too.
Bring a picnic to really make the most of it, and to enjoy the beautiful Hertfordshire countryside.
Day out in Hertfordshire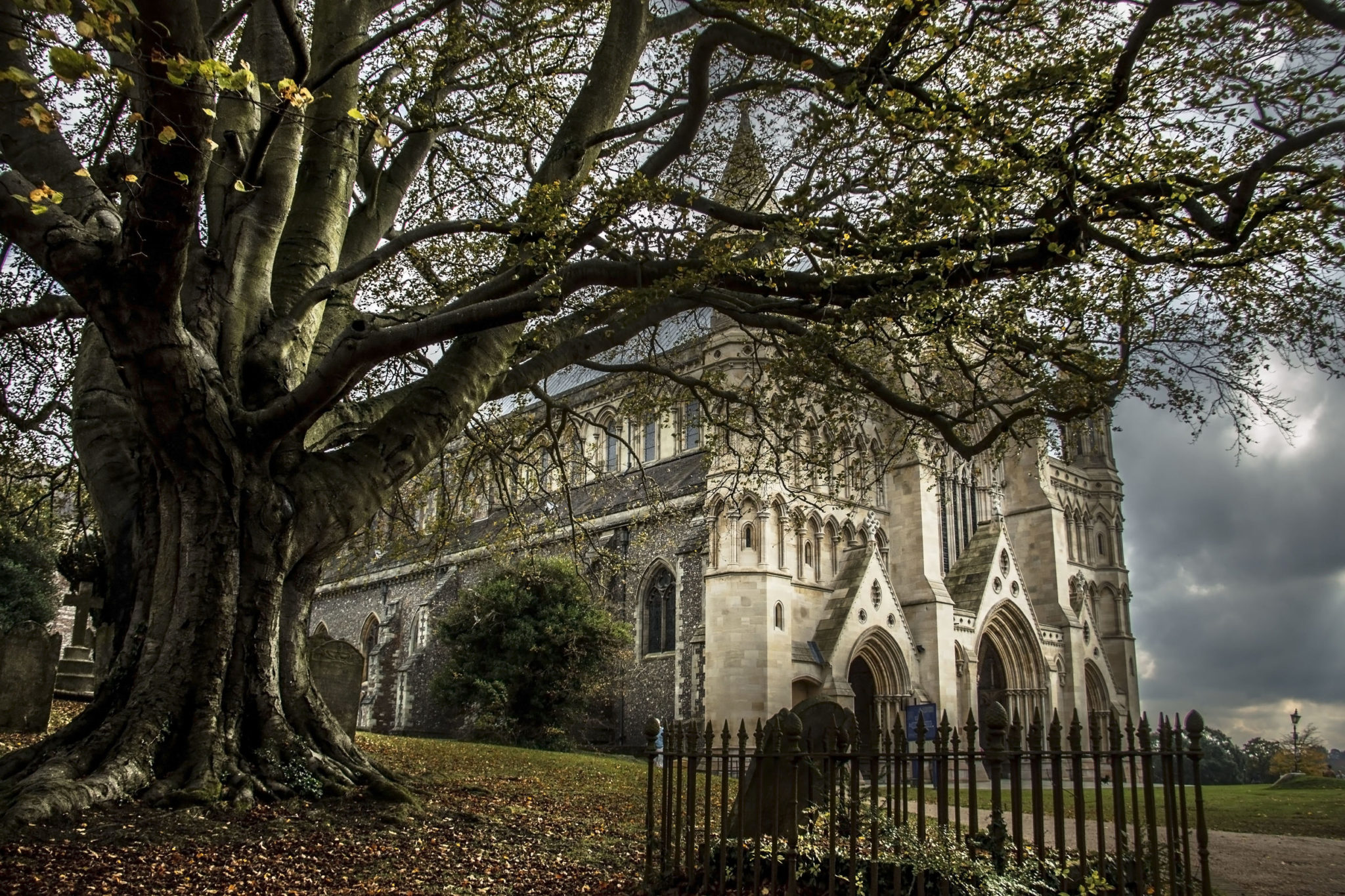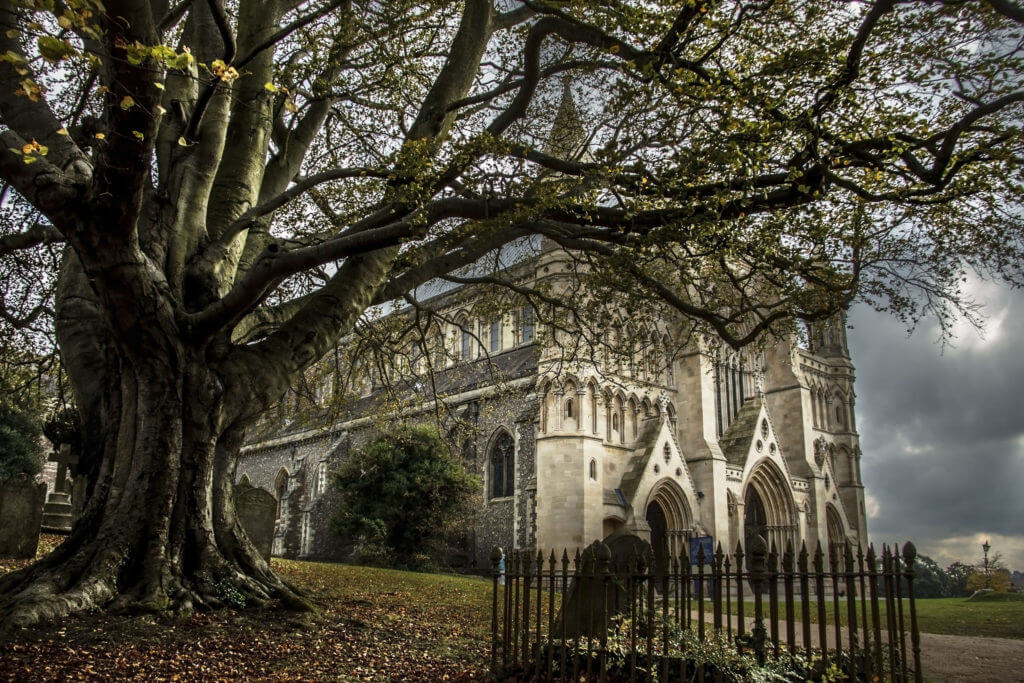 There are some great days out in Hertfordshire, as you'll have seen here. Hertfordshire isn't far from London, so if you need a relaxing day out away from metropolitan life, then get a day in Hertfordshire in your diary!
Quicklist: days out in Hertfordshire
1. Day out in Saint Albans
2. Warner Bros. Studio Tour London
3. Paradise Wildlife Park
4. Hatfield House
5. Natural History Museum
6. The Amwell Nature Reserve
7. Hertford Castle
8. Lee Valley Regional Park
9. Rye Meads Nature Reserve
10. Cammas Hall Farm
11. The Priory Lido
12. Royston Cave
13. Hitchin Lavender
14. Leavesden Country Park
---
PIN THESE DAYS OUT IN HERTFORDSHIRE FOR LATER