Visiting the best zoo in England is a great idea for day out. We have some cool animals here, all carefully homed and looked after by attentive and caring staff. Zoos in England are a high quality thanks to the laws and general love of animals here. If ever you're worried about the size of their compounds, or what they're eating / when they're sleeping – just ask the staff.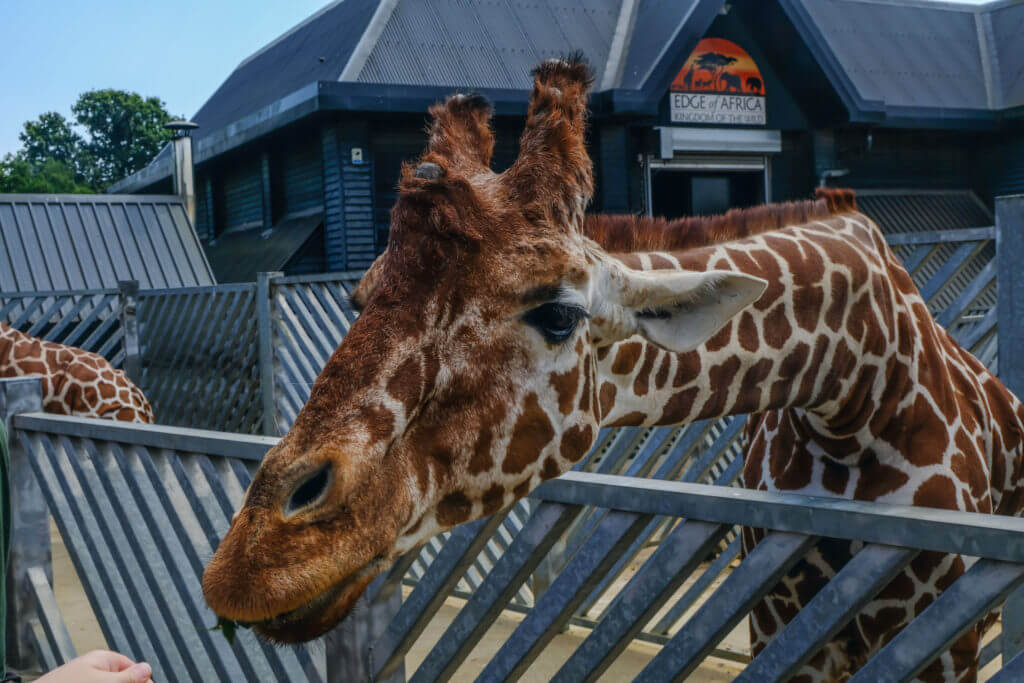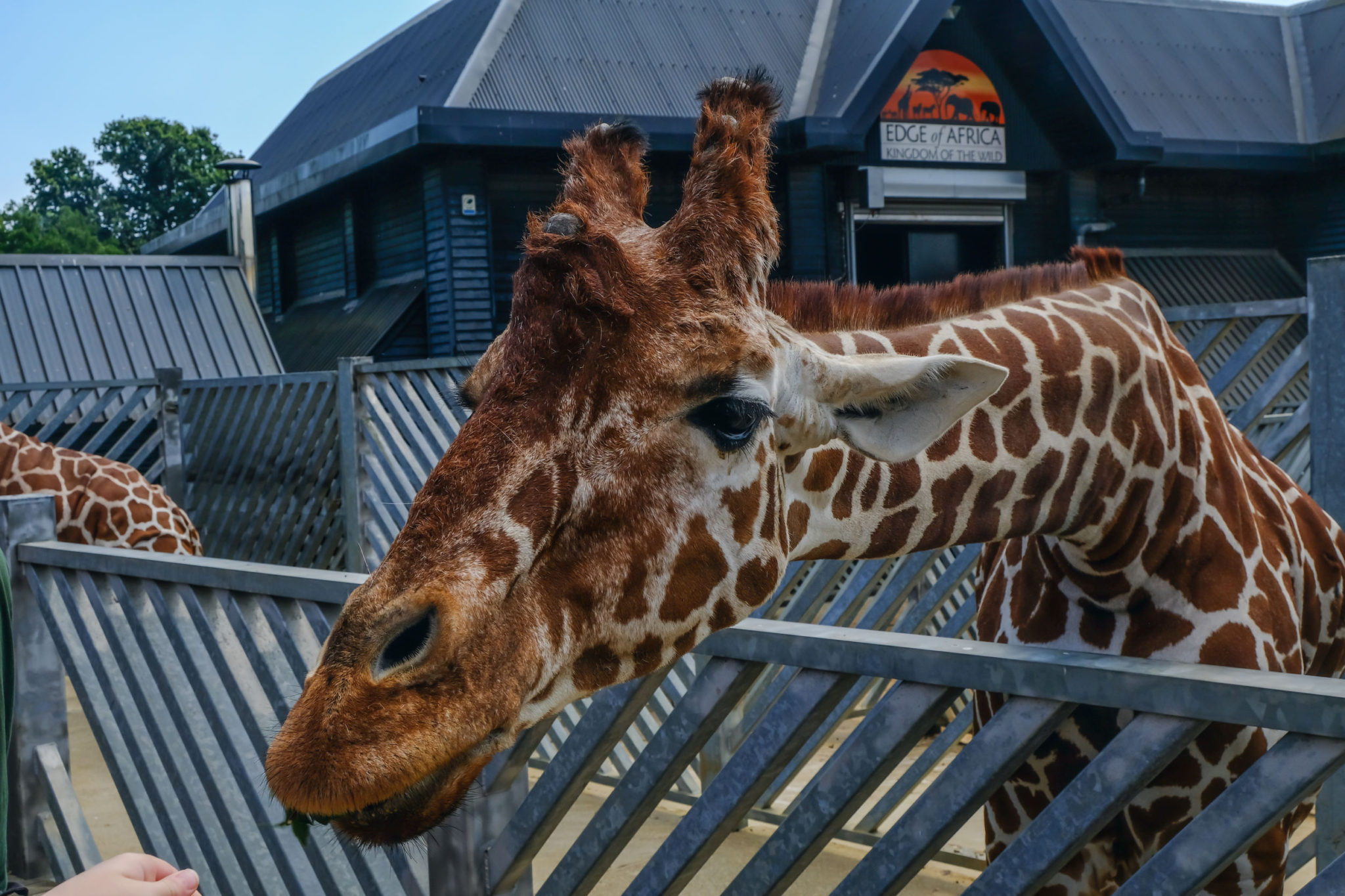 Whatever they're doing will be for the best for the animal. You don't need to worry about animal welfare in the zoos in England.
English zoos make sure to give all the animal and nature lovers the best opportunity to experience all the species in their natural habitat. They're also a great educational opportunity for children to learn more about animals, and animal care.
It's hard to choose the best zoo in England, but here are seven of the most highly rated according to me, my friends and the internet reviews.
9 Best Zoos in England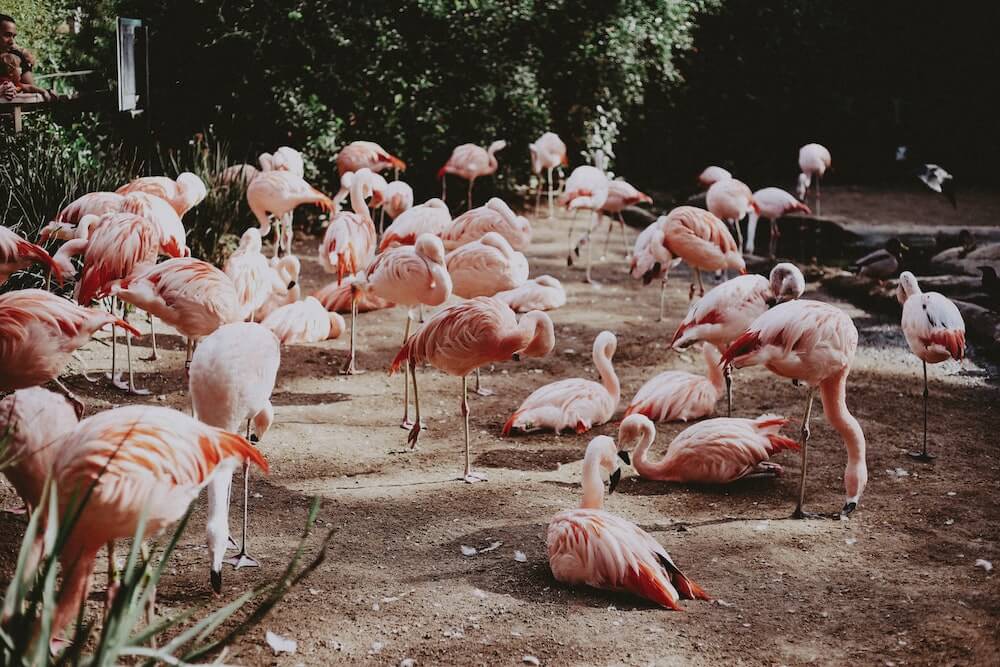 Visit one of the best zoos in England and you can expect a good amount of primates, birds, reptiles and mammals to wow you. All the zoos in England will have some sort of play area for kids, a cafe or bar, a picnic are to bring your own and a gift shop or two too.
Sign up to the individual zoos' emailing lists to get notified of special offers, as you can sometimes get some good deals to bring the costs down. Especially in the off season.
1. Regents Park's Zoo – The London Zoo
The London Zoo is one of the oldest zoos in England. It was established in 1828 and is the most ancient scientist zoo in the entire world.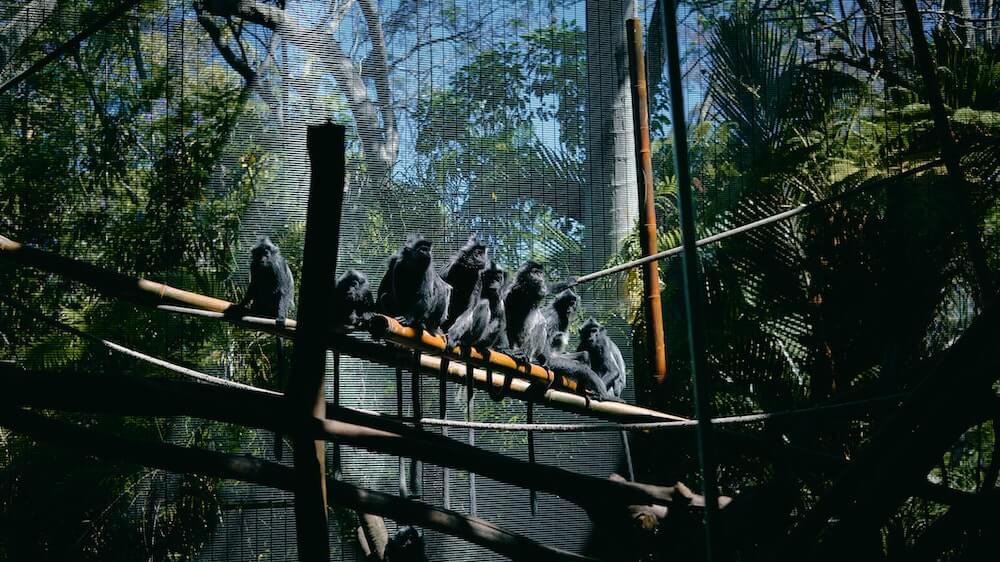 At first, the London Zoo was the main hub for scientists where they could work on scientific studies related to animals and nature. After some time, in about 1874, the London Zoo was then open for the public and tourists to visit nature's beauty.
London Zoo has the largest collection of different species of animals. There are over 19,000 animals at London Zoo of hundreds of different species.
The Insect House is very popular here, the zoo for children is always a winner and there's also an aquarium.
During the summer they run Zoo Lates where you can enjoy a silent disco, and see the animals with more adults around rather than children.
If you want to spend longer than a day at London Zoo, then you can also stay over. These cabins are available year round and you'll get dinner, breakfast, and an after hours tour of the zoo too.
2. Chester Zoo
Chester Zoo is commonly known as the best zoo in England. It's ranked in the list of top 15 zoos in the entire world and is one of the largest zoos in the UK.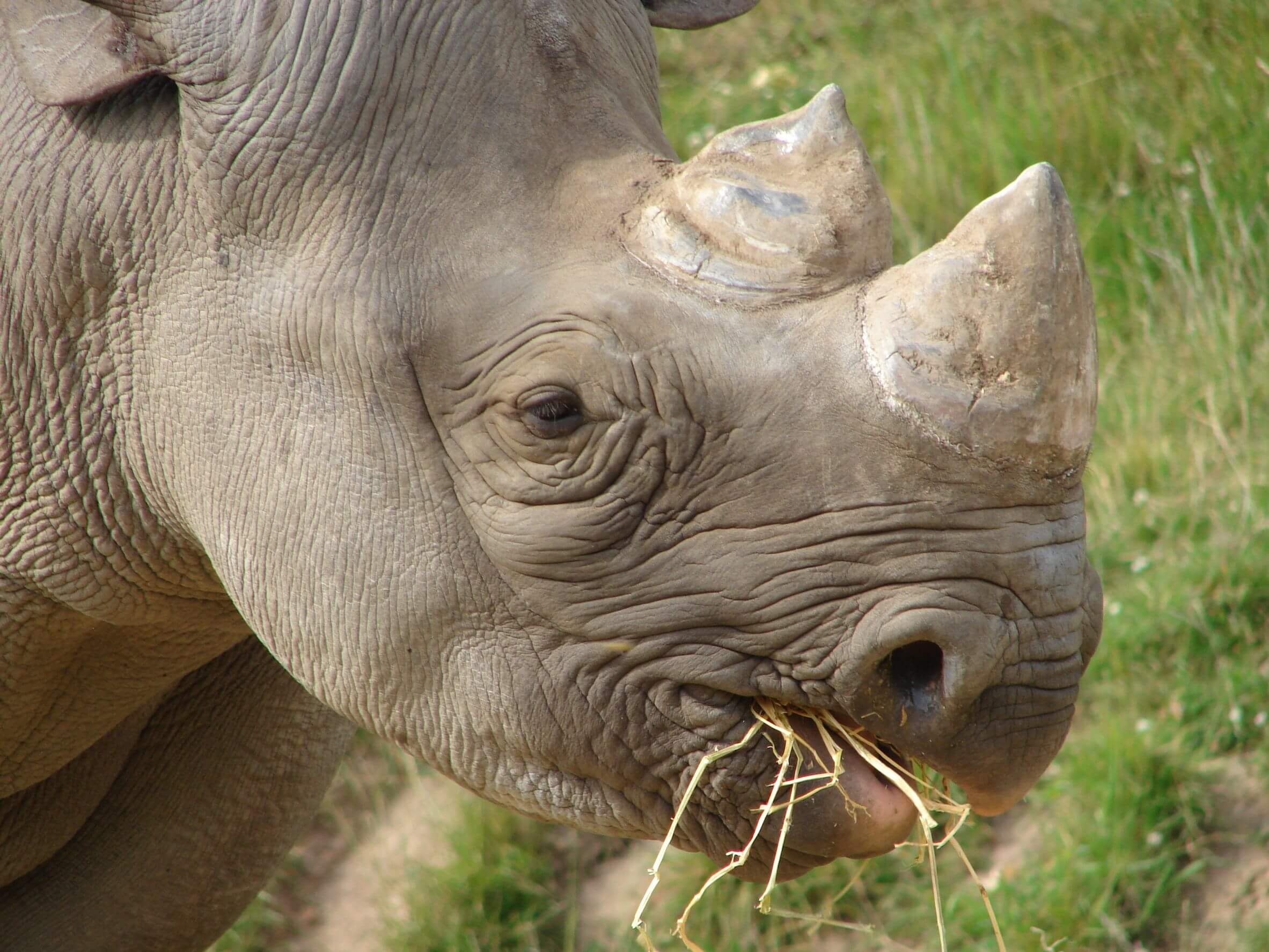 Located in Cheshire, Chester Zoo covers about 125 acres of land. There are about 400 species of animals here, and 12,000 to look at. You'll need a whole day at Chester Zoo to get the best of it, and to see as many of the experiences here as possible.
There are boat trips on the river here so visitors can observe different animals doing their activities.
Chester Zoo is definitely the best zoo in England, in the north.
3. Whipsnade Zoo
Whipsnade Zoo is the biggest zoo in England and covers 600 acres of land. Whipsnade is famous for having the largest collection of wildlife of all the zoos in England.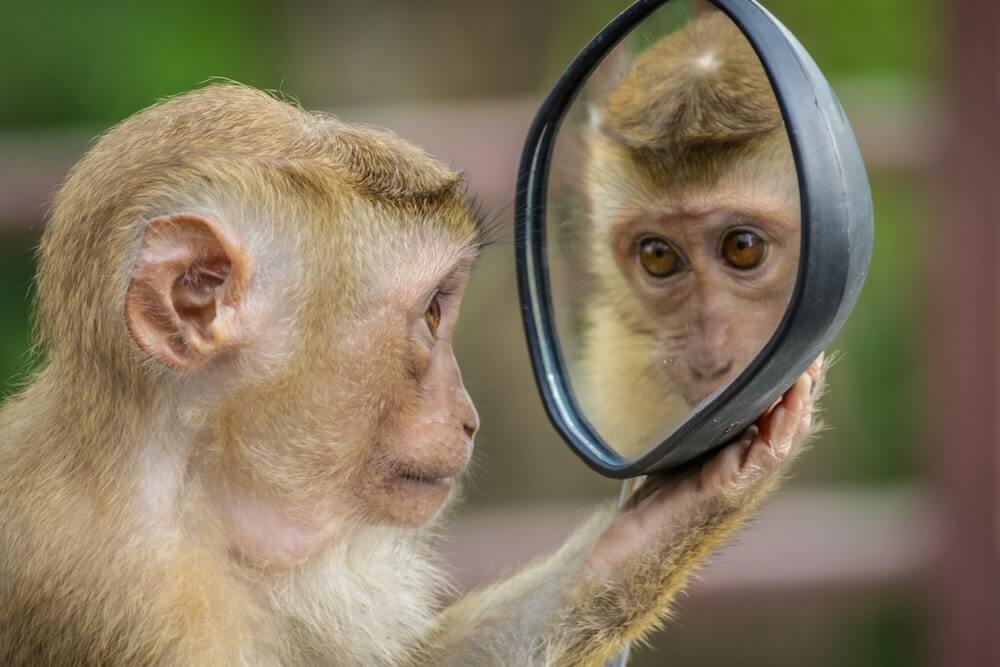 Due to the size of the zoo, visitors can ride around on a bus or via train service. You can also drive around in your car, like on a safari. Watch our for those monkeys though!
Most of the animals in Whipsnade Zoo are considered to be endangered species. At Whipsnade you can watch a herd of elephants moving freely and having fun. Some of the main wildlife animals in this zoo are lions and lemurs. There's also a mesmerising butterfly house there too.
4. The Bristol Zoo
Bristol Zoo is not as large as the other zoos, covering just 12 acres. But what a beautiful 12 acres it is.
There are around 7000 animals here, from 450 individual species. There are about 50 species of incredible mammal collection, including red pandas, gorillas, and Asiatic lions.
The zoo consists of a reptile house, an insect house, an aquarium, and a large enclosure for penguins and seals on the outside of the aquarium. You'll also find a range of spiders and gibbons too.
---
Map of the best zoos in England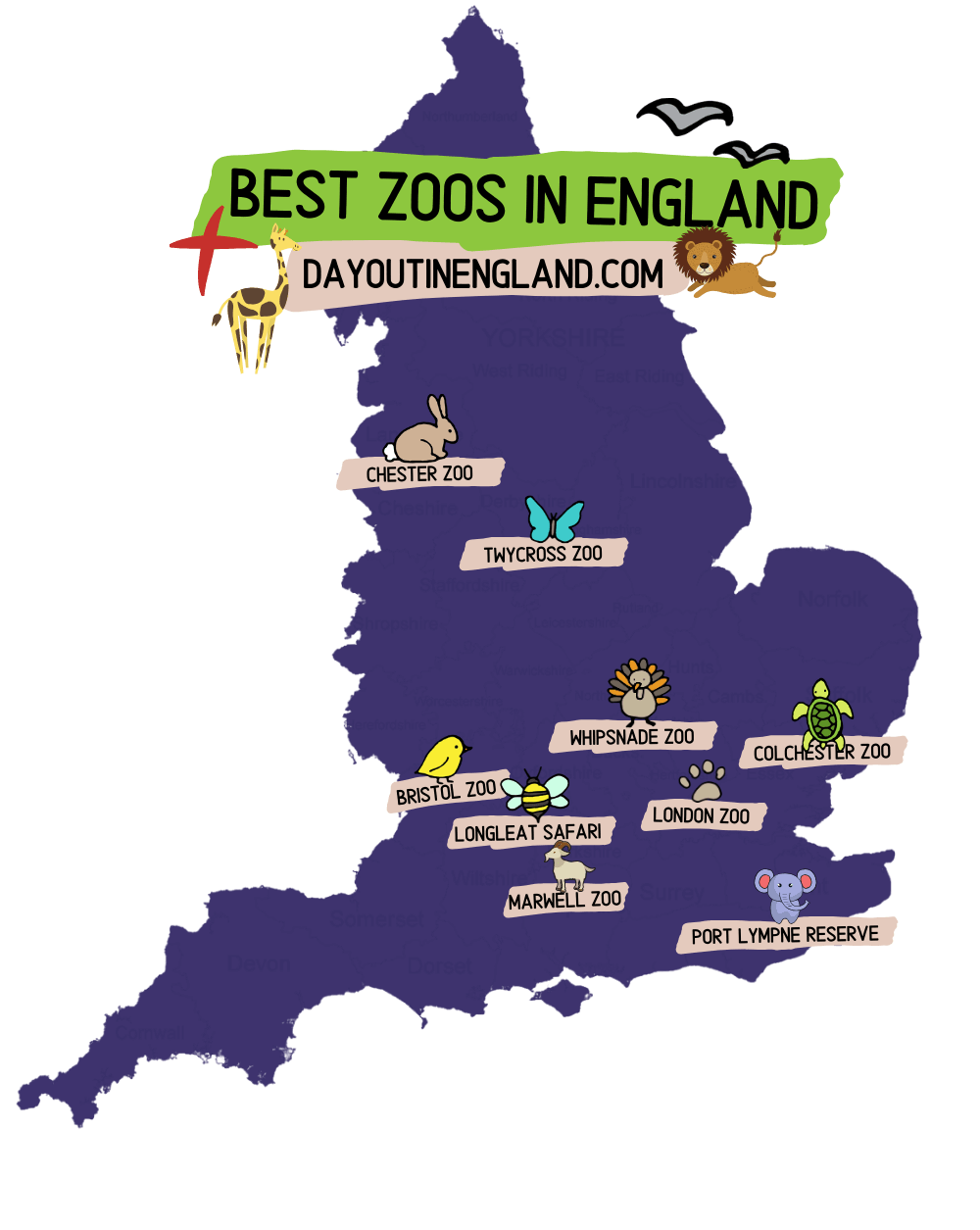 ---
5. The Marwell Zoo
Marwell Zoo covers around 140 acres. There are 270 endangered and exotic species here, and about 1200 animals here. Expect frilled lizards, giraffes and ring-tailed coatis, as well as African wildlife displays.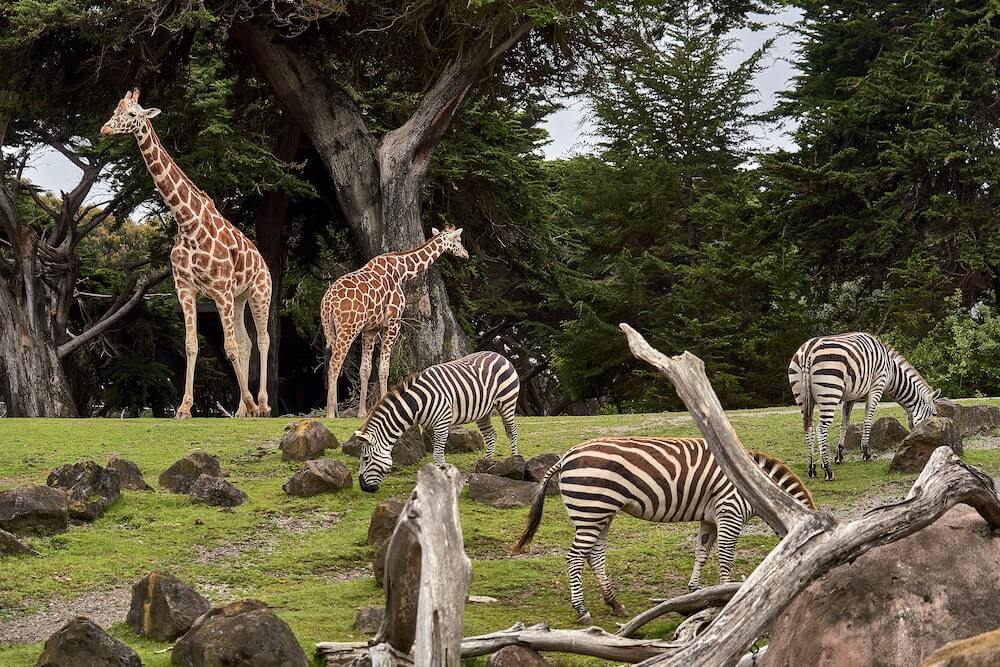 Marwell Zoo is the biggest zoo in Hampshire with 100s of animals, including tigers & penguins. There are four adventure playgrounds here, as well as a cafe and gift shop.
---
READ MORE: 19 Brilliant Days Out in Hampshire
---
6. Colchester Zoo
Colchester Zoo is built on 60 acres of land, so we could say the zoo is a tiny zoological garden. There are around 270 species and 5000 individual animals here.
"We are proudly listed as the 11th best zoo around the world and in the top 2 zoos in the UK as part of the TripAdvisor Travellers' Choice Attractions.

During your visit to Colchester Zoo, you will see many species from around the world and can learn more about them at our fantastic daily encounters, giving you the chance to see our animals being fed, watch a training session or perhaps just quiz their keepers!"
7. Longleat Safari & Adventure Park
Longleat Safari and Adventure Park is one of the oldest zoos in England. It stands out as one of the best zoos in England as you can go on safari among the animals and really get up close.
You can feed the animals yourself too.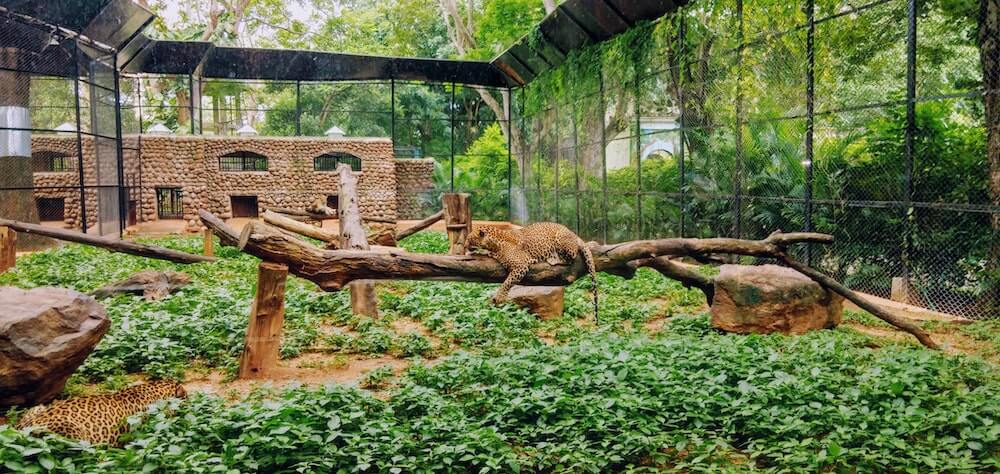 Longleat is a great activity for a rainy day, as you get to just stay in the car and cruise around. Longleat is known as the UK's number one safari park.
Lions, tigers and monkeys from the comfort of your car seat? This is the England zoo for you!
Also, new for 2020, Longleat Live – a day festival within the grounds. Visit the website for more details.
8. Port Lympne Reserve
I love Port Lympne Reserve. It's more of a safari experience than a zoo, which makes it feel all the better as a visitor to see the animals in more of a free and natural habitat.
Port Lympne Reserve replicates the African safari experience as much as possible with safari jeeps to take you through enclosures. The staff are super knowledgable and caring, and will tell you all about how the Reserve has linked up with wildlife projects in Africa to mutually support each other.
"Get ready to see over 900 rare and endangered animals, go on safari, see Kent's only giraffe, spectacled bears the UK's largest dinosaur collection and MUCH MUCH more…

Home to the UK's original and authentic safari experiences, Port Lympne Hotel & Reserve offers a unique family adventure like no other zoo! Set in over 600 acres, you will be transported to the plains of Africa and Asia to see animals roaming freely, then explore on foot to see big cats, small cats, primates, gorillas and many more animals before discovering life sized prehistoric creatures in Dinosaur Forest – all included in the price of your entry ticket!"
The Port Lympne Reserve has an incredible hotel you can stay at, and a super fancy restaurant too. There are 13 different room types to stay in here, or you can just visit for the day.
9. Twycross Zoo

Twycross Zoo is where I spent my childhood – this was the nearest zoo to my home in Staffordshire growing up. Twycross is a much smaller zoo than some of the ones above, but I couldn't write a list of the best zoos in England without mentioning it.
On the plus side though, this also means it's a lot cheaper.
At Twycross Zoo you can expect to see flamingos, snow leopards, meerkats and bonobo monkeys too. There are daily talks, a soft play area and an outdoor playing area to enjoy as well. Lots to do here!
The zoo is an award-winning conservation charity with over 500 animals from 125 different species. Go and check it out to support it!
Best zoos in England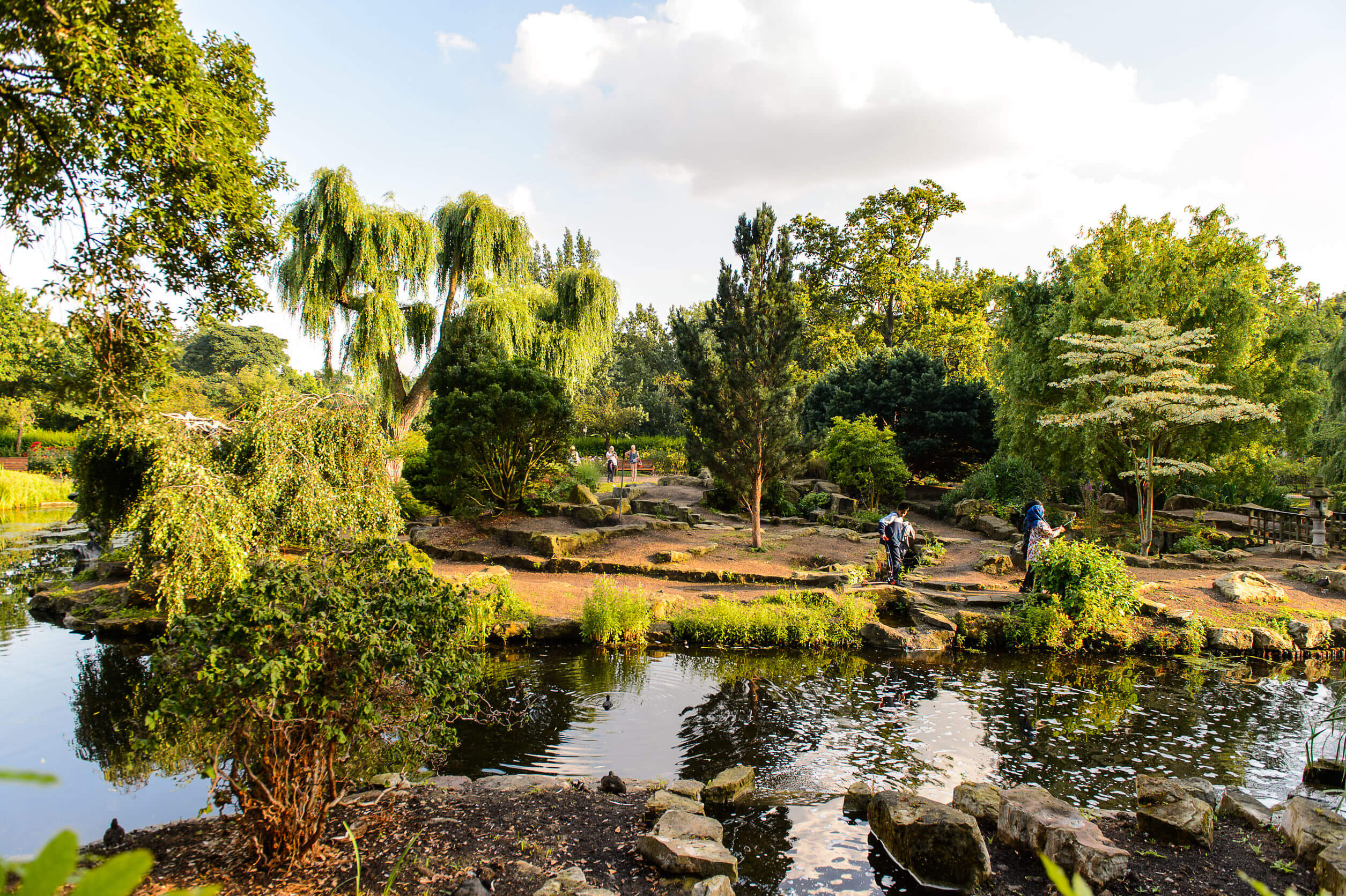 These are the 7 best zoos in England. If you're looking for a fun activity for the day, zoos are always a popular option. Also, if it's raining in England, then the zoos are well set up for rainy day activities too.
Don't miss a chance to visit these beautiful English zoos, and get connected with nature.
More days out in England