Here are all the best days out in Rutland for you. It's a small county, yes, but that means less time travelling – more time enjoying all the Rutland activities.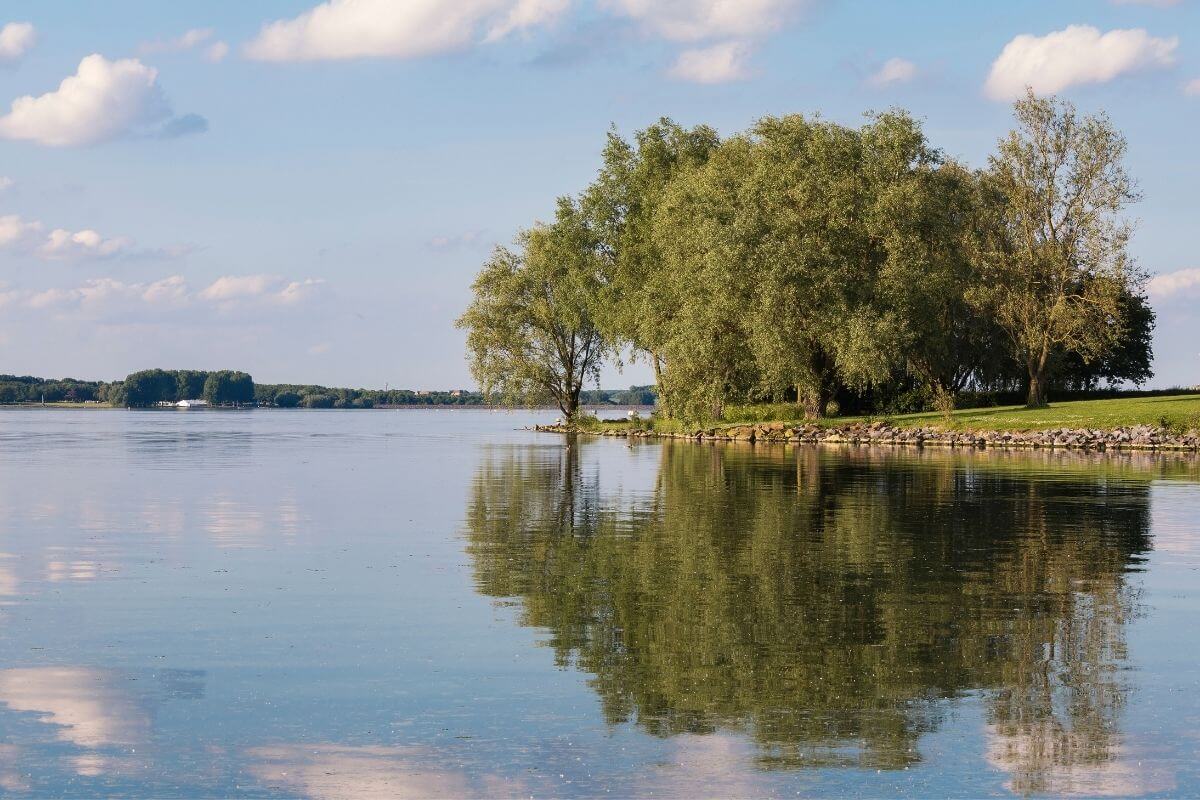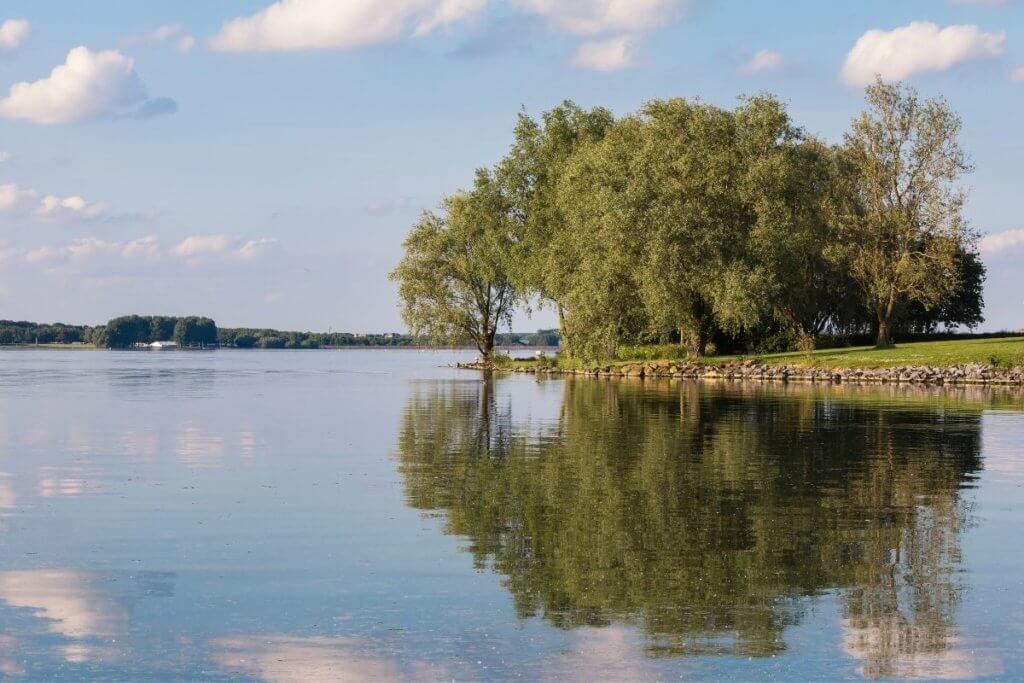 As England's smallest county, with just two main towns and a selection of rural villages, Rutland is one of the least visited counties in the country. Outside of Oakham and Uppingham, the region is dominated by Rutland Water, a large, artificial reservoir. But if you know where to look, there is plenty to see and do on a day out in Rutland.
We'll show you some of the most popular and often overlooked attractions well worth a Rutland day out.
Best Days Out in Rutland
Here are all the best things to do in Rutland for a great day out this year.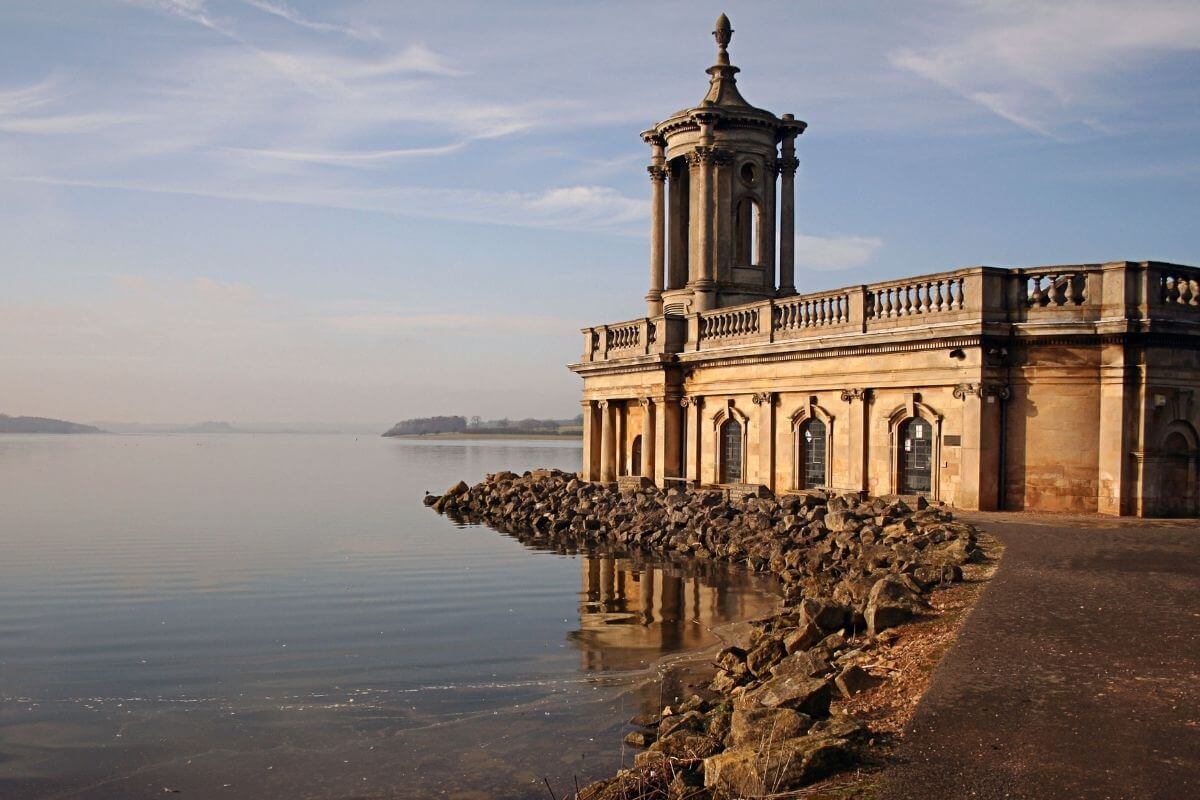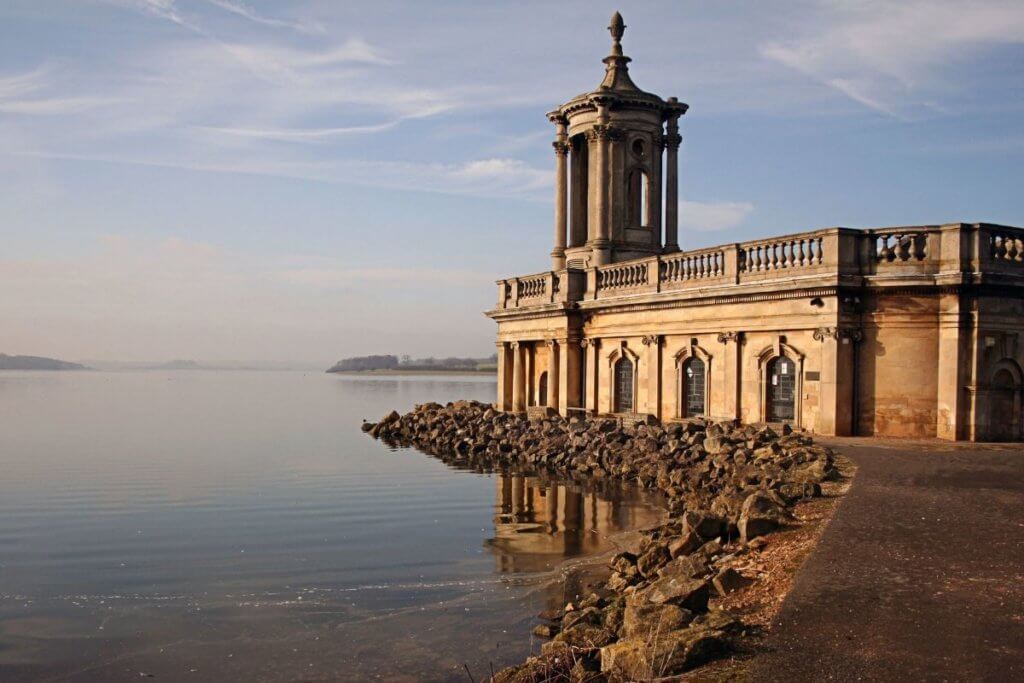 1. Day out at Rutland Water
Rutland Water is one of the largest artificial lakes in the whole of Europe and took more than five years to excavate and fill with water. Completed in 1976, it has since become an important habitat for birds, as well as a huge part of the local economy and an amazing day out in Rutland.
Species such as gadwalls, cormorants, great crested grebes and tufted ducks can be seen around the body of water, while most notably, ospreys were reintroduced to the lake in 1996. They nest annually in the area, with cameras set up most years at the two nearby visitor centres so guests can get a glimpse of this rare bird.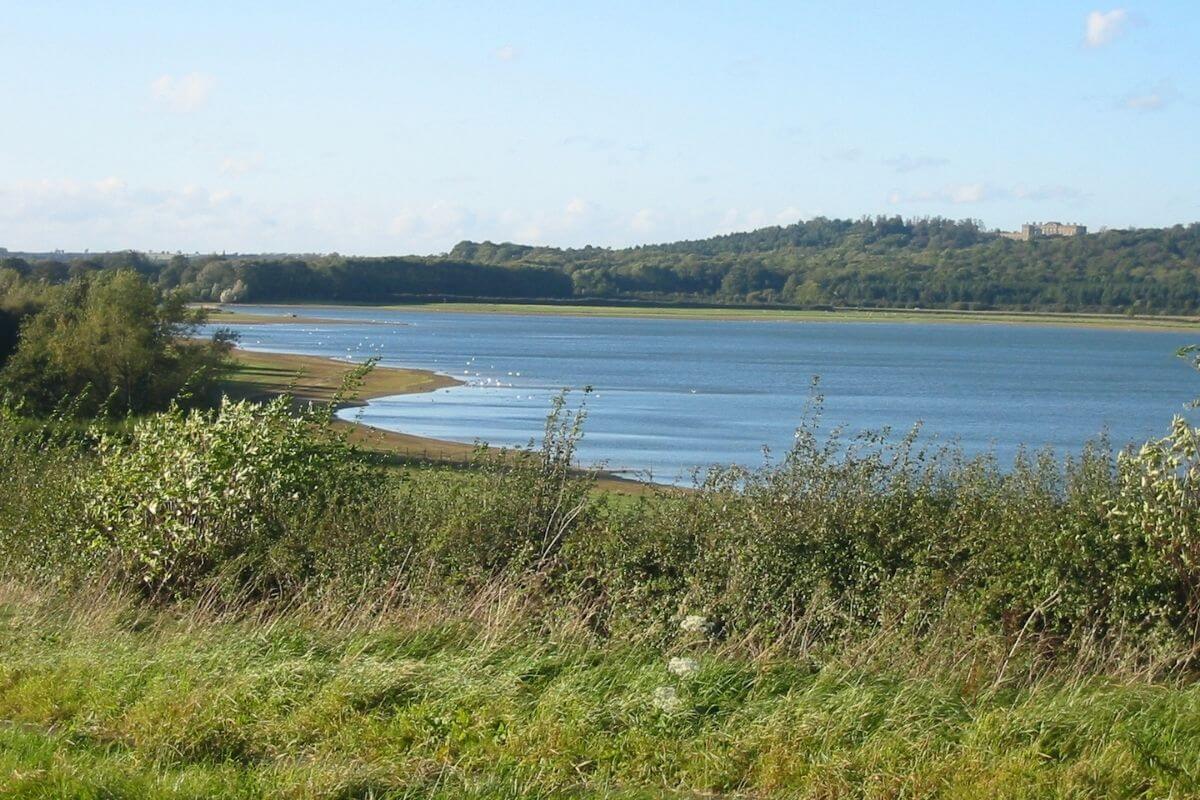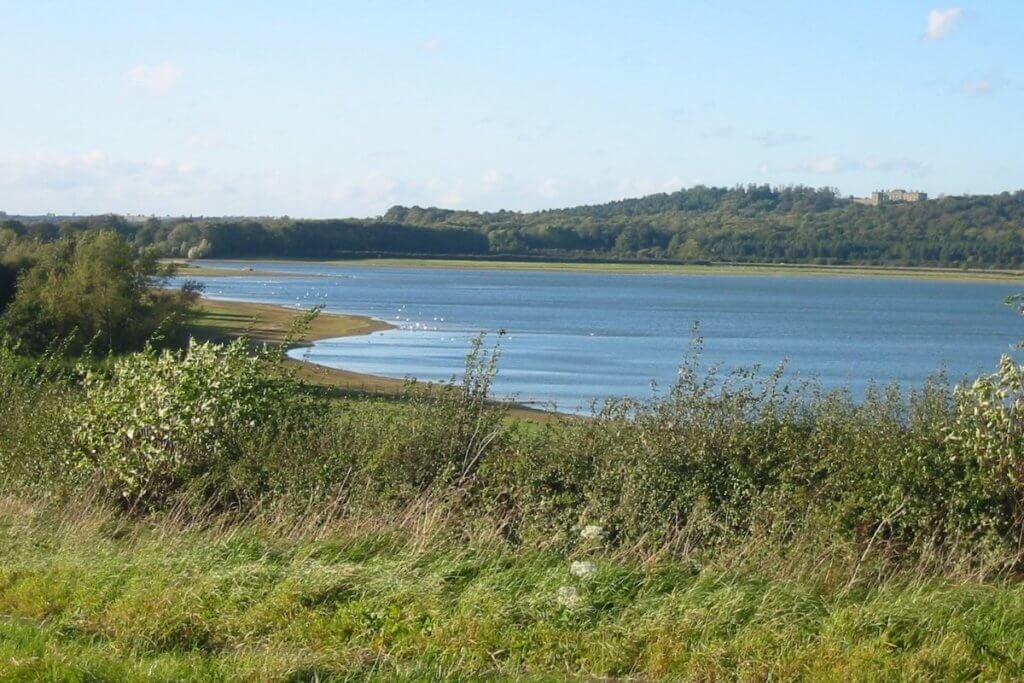 As well as being an important wildlife habitat, Rutland Water is used by humans for all manner of sailing and water sports events. There's a beach on one shore and a 23 mile path winds its way around the entire lake, perfect for those after a long walk or cycle.
Aqua parks have become an established part of summer in many tourist destinations. These huge inflatable obstacle courses provide hours of fun for both adults and children, as families race to get around the course in the quickest time, and without making a splash. England's largest example of an Aqua park can be found on Rutland Water during the summer months. The Aqua Park here makes for a great day out in Rutland for all the family.
Measuring 100 metres by 80 metres, the course poses all sorts of challenges, with slides, balance bars and climbing walls all needing to be navigated if you're to complete the course. There's an age limit of eight on the course, so it isn't suitable for young children, and you must be a strong swimmer to take part, but life jackets and wetsuits are provided. And an expert team is on hand to ensure that the park is operated safely.
---
2. Day at Oakham Castle
If you go to Oakham Castle with the traditional definition of a castle in mind, then you'll be disappointed. Although it is not as impressive as some of the other examples on offer in England of castles, it is one of the most well-preserved and complete Norman buildings in the country.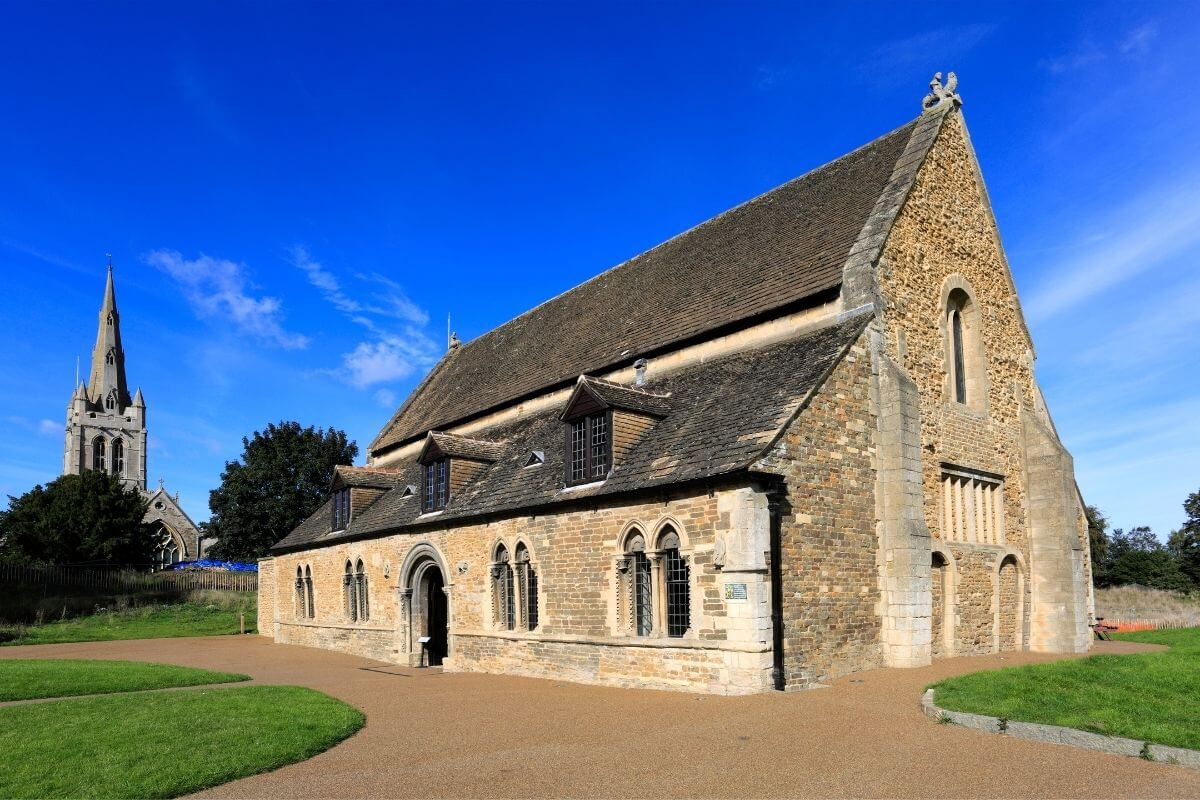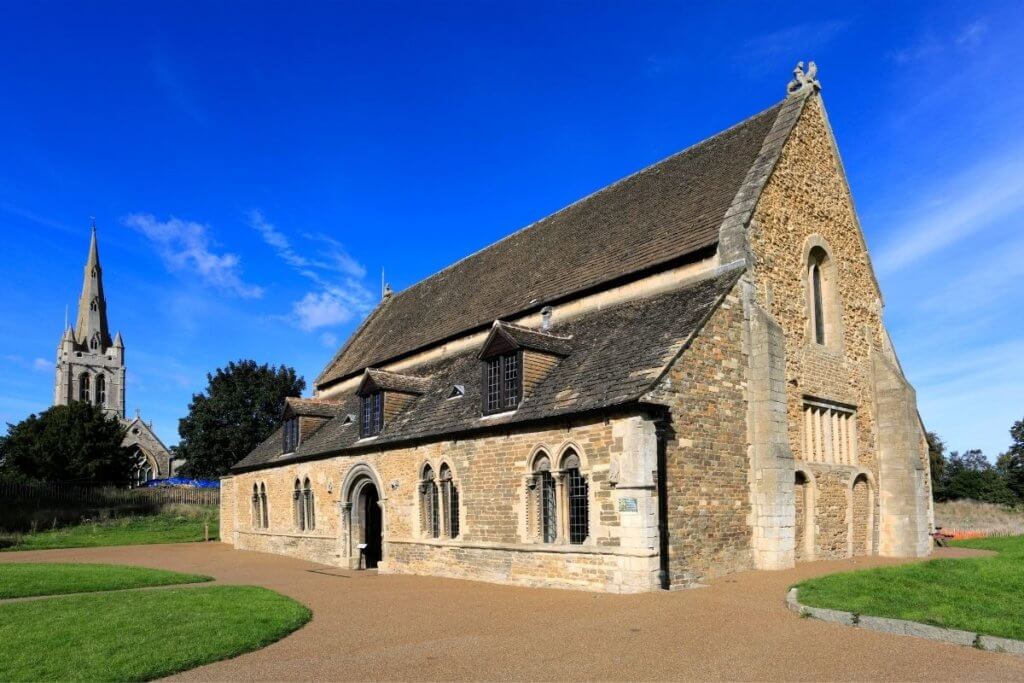 The surviving building is a Great Hall which would once have been a part of a sprawling manor house. Elements of Norman architecture are evident throughout, including rounded arches and pillars. There is even some surviving graffiti in the forms of carvings made by Puritan troops during the English Civil War of 1642 – 1651.
You won't want to miss the collection of ceremonial horseshoes. There are 230 in all, including one given by Edward IV after his victory in a 1470 battle close by.
---
3. Day at Barnsdale Gardens, Oakham
Long-time fans of the television show Gardener's World may remember the presenter Geoff Hamilton, who sadly passed away in 1996. Hamilton purchased the eight acre plot at Barnsdale Gardens in 1983, when it was just a field.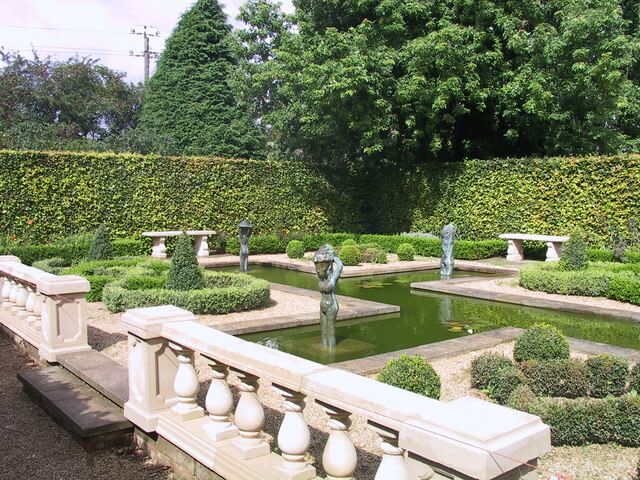 Using his skills, he transformed the land into a myriad of different gardens, home to all manner of native wildlife and plants. There's a traditional cottage garden, a rose garden, a Japanese garden and a dedicated wildlife garden, as well as an allotment where fresh fruit and vegetables are still grown to this day, preserving Hamilton's legacy. Best visited in summer, it is possible to enjoy a tea or coffee on the lawn on a pleasant day, when you can soak up the vibrant colour and the buzz of the bees and birds as they go about their work.
This is a great example of a beautiful English garden, and a great day out in Rutland too.
---
4. Day at Rutland Falconry & Owl Centre, Oakham
The whole family will enjoy a day out at Rutland Falconry & Owl Centre. Home to all manner of birds of prey, including Harris's hawks, Barn owls and Golden eagles, it is possible to get up close and personal to these amazing creatures.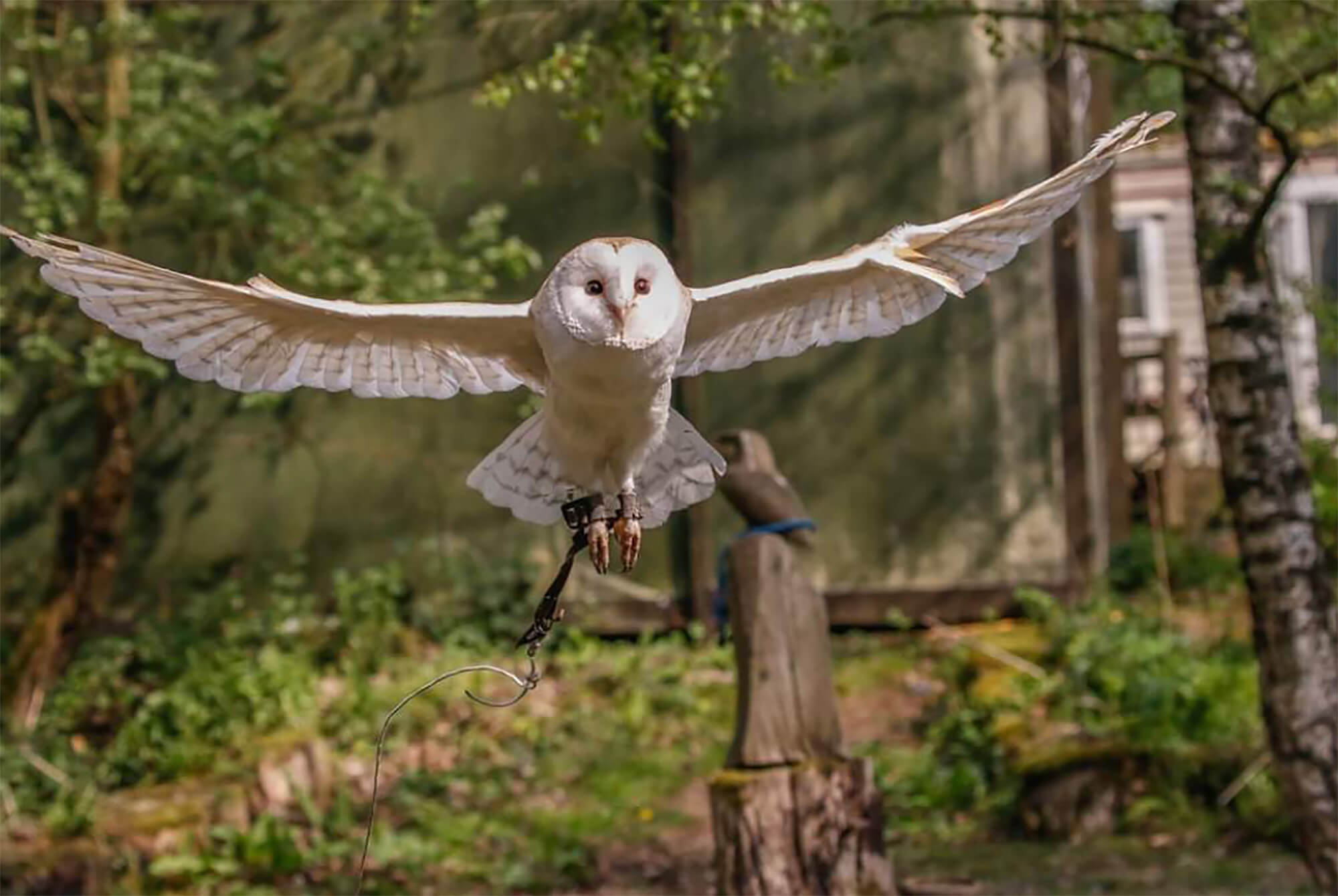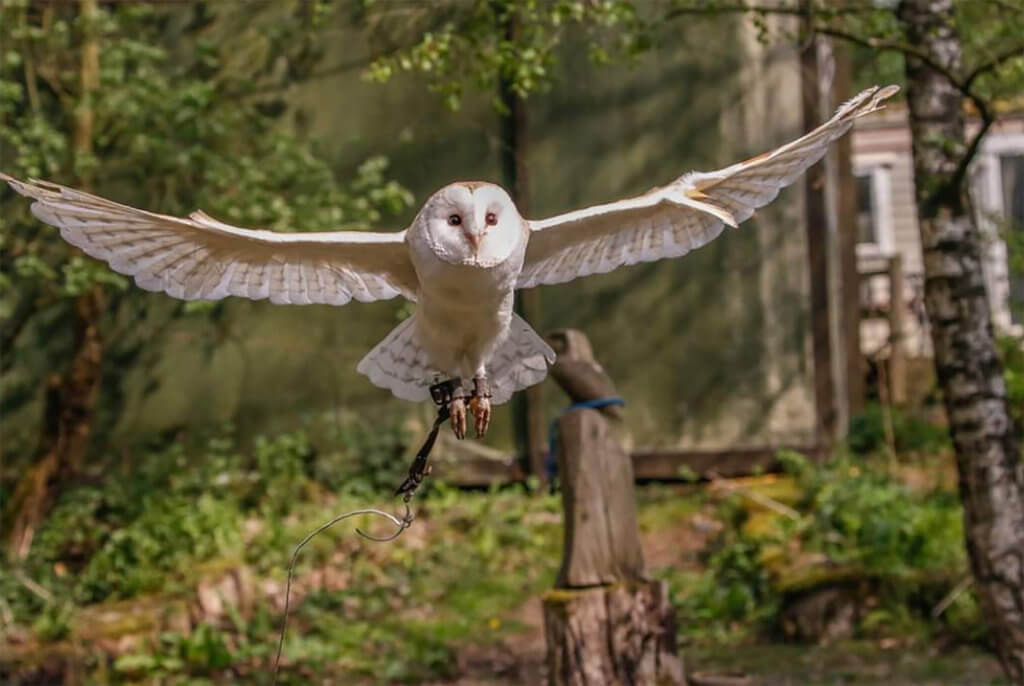 Walking through the woodland exhibit, you'll notice thar songbirds live in good numbers, protected from their natural predators by the domestic birds of prey which live at the centre and are well fed enough to not need to hunt!
Falconry demonstrations will amaze young and old, and the centre has an extra surprise in store. If you book in advance and check you are visiting on the right day, it is possible to meet incredibly rare big cats at the centre too. It acts as a sanctuary for animals including Amur leopards and pumas which are no longer suitable for breeding programmes in zoos across the country. These animals live out their lives in comfort and are used by the centre to raise awareness of their plight in the wild.
If an animal themed day out in Rutland sounds like fun, then this is the one for you!
---
5. Day trip on the Viking Way
The Viking Way is a long distance walking trail which stretches for more than 230km from North Lincolnshire to Rutland. It starts (or ends!) in Oakham and is notable for its passage through many Viking settlements, hence the name.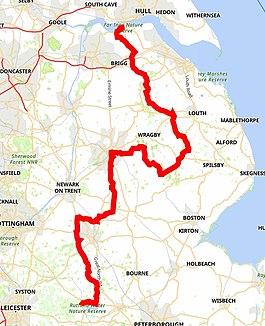 The Rutland section of the path heads past RAF Cottesmore and Rutland Water before following the A606 road into Oakham. Whether visitors are planning to hike the entire length of the path over several days, or simply want to spend an afternoon enjoying some of Rutland's scenic countryside, there are plenty of cafes, hotels and attractions along the length of the route for ramblers to enjoy.
---
6. Family day out at Rutland Farm Park, Oakham
Perfect for a family outing, Rutland Farm Park is an 18 acre working farm, home to all manner of traditional farmyard animals, including cattle, chickens, pigs and several rare breeds of sheep. The farm itself dates back to the 1800s, giving the farm a very traditional and authentic feel. And there are all manner of interactive activities which kids and adults alike are sure to love.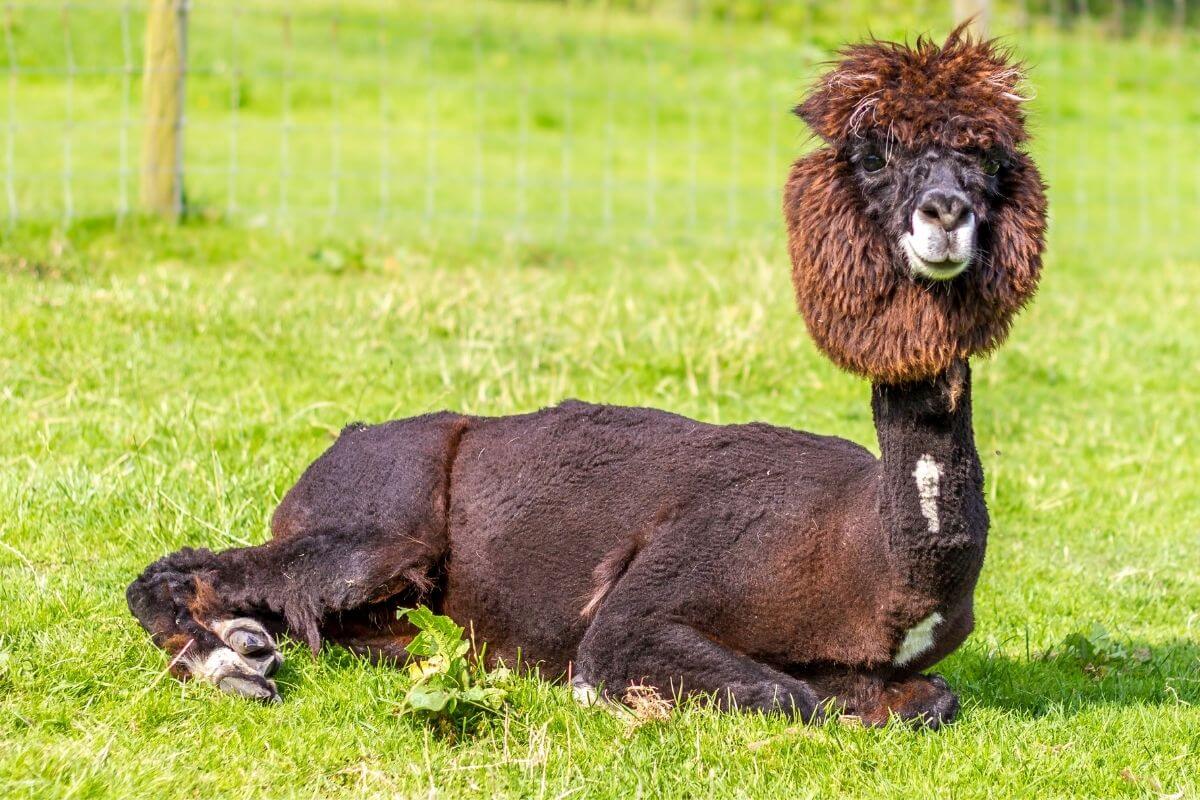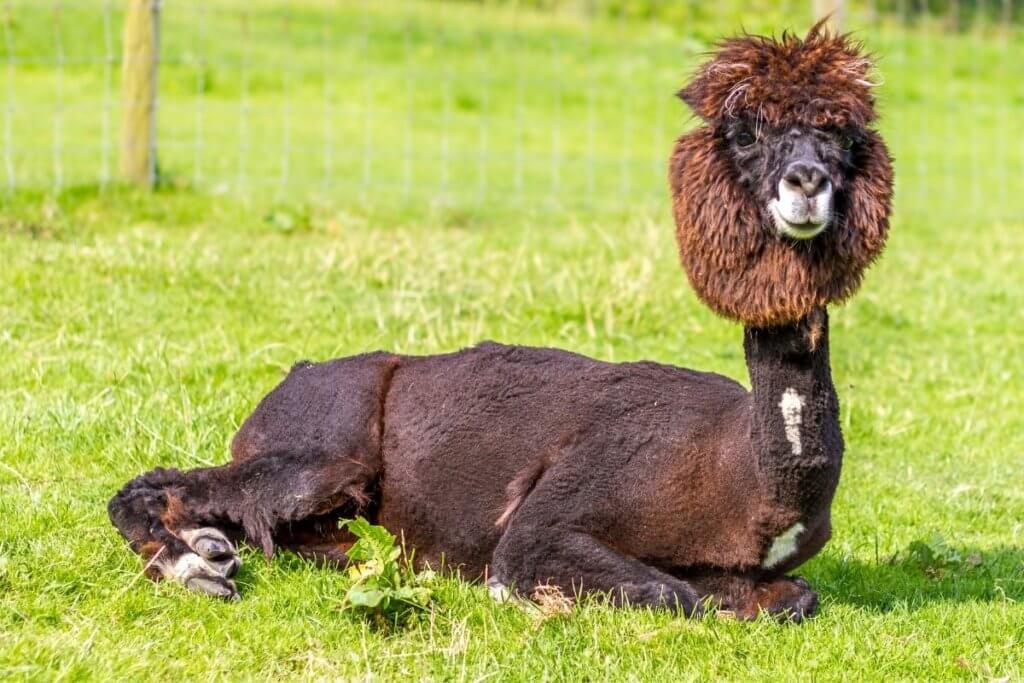 Chickens need feeding, ponies need brushing, eggs need collecting from the hens and adorable rabbits and guinea pigs never turn down a cuddle. And of course there's a tea room serving refreshments where mum and dad can park themselves with a coffee.
Best of all, a family ticket (two adults, two children) costs just £23, so this is a Rutland day out that won't break the bank!
---
7. Day at Rutland County Museum, Oakham
Rutland is such a unique county, with so few human settlements and of such a tiny size. If you'd like to know more about the story behind the county then the best place to head is the Rutland County Museum, housed in a former military building dating back to the 18th century.
The museum itself opened in the 1960s, and entry is free for all visitors.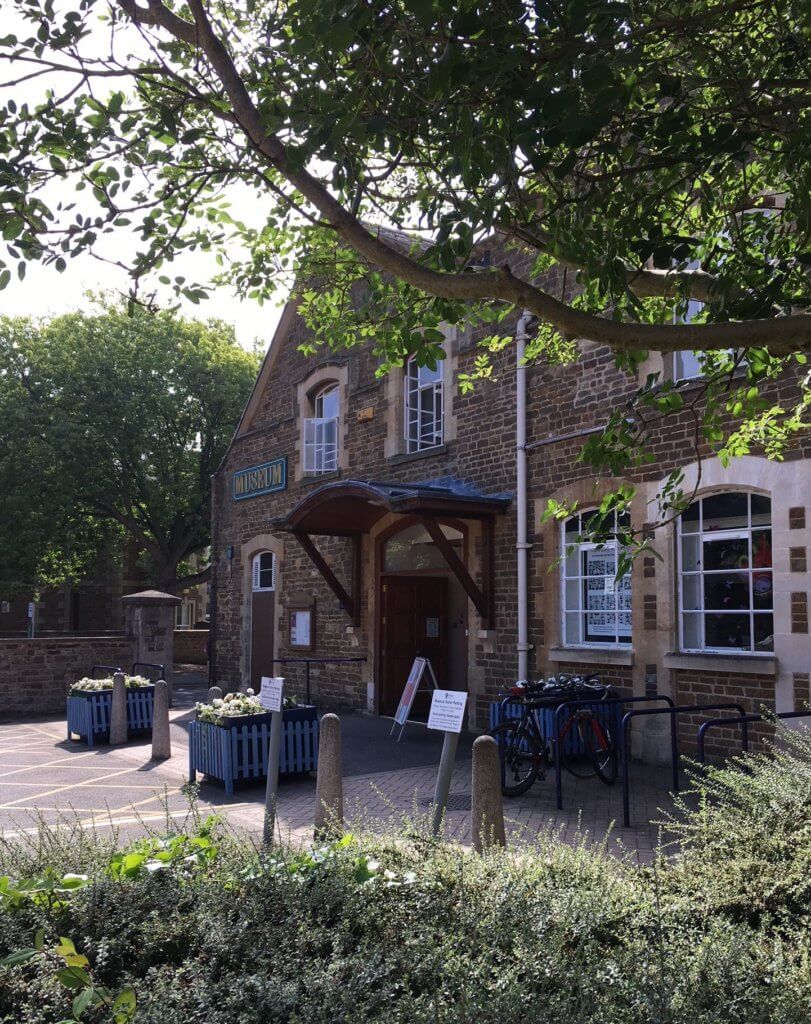 Once inside you will find all manner of interesting exhibits telling the story of Rutland over the centuries. There are ancient fossils of creatures long extinct, and early tools from the very first humans to carve out an existence in Rutland. You can even see a set of fascinatingly disturbing gallows, which were once used to execute prisoners.
For a tiny parcel of land, Rutland certainly hid some treasures, and the museum is the best place to see them for yourself.
---
8. Day trip to Tolethorpe Hall, Little Casterton
Grade II listed Tolethorpe Hall is one of England's best grand manor houses, worthy of visiting alone to see the fabulous exterior. The de Tolethorpe family owned the manor from around 1088 – 1316 and it has changed hands several times since then.
In 1967 it was sold as a near derelict ruin to the Stamford Shakespeare Company, which have now converted this historic building into a theatre that the Bard himself would approve of.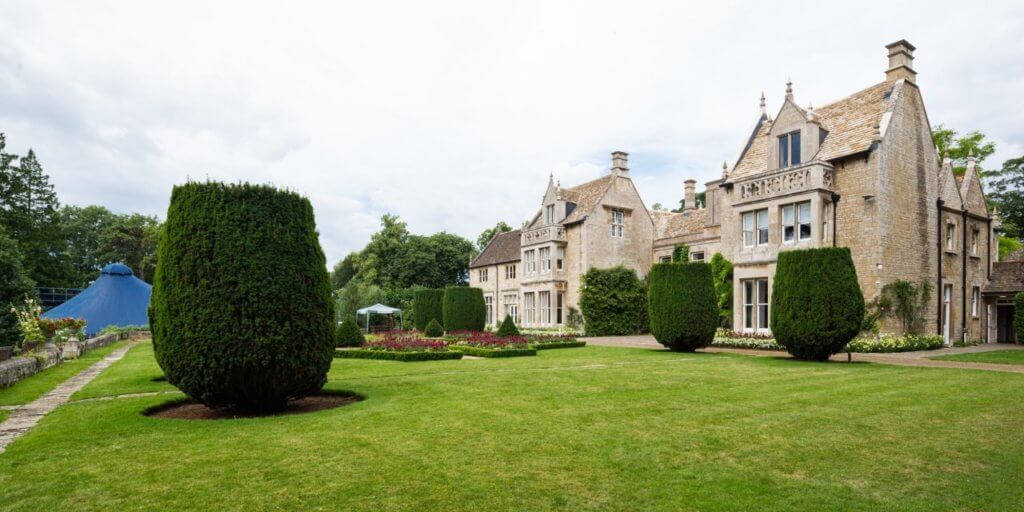 The hall and gardens have been restored to their former glory and for a short three month season every summer, the house comes alive with theatre. Usually there are three plays every season, two by Shakespeare and one other. Tickets sell fast so any visit must be planned well in advance.
Recent performances have included Love's Labour's Lost, Romeo and Juliet, and Lord of the Flies, a typical example of the kind of shows a visitor can expect.
---
9. Afternoon at Goldmark Gallery, Uppingham
Fans of art and who perhaps have a few thousand pounds to play with may wish to pay a visit to Goldmark Gallery in Uppingham.
This bright and modern art gallery houses work by all manner of famous artists, including George Large, William Blake, David Hockney and Pablo Picasso. The staff are on hand to tell you all about the artwork and there's a fantastic café where you can enjoy refreshments during your visit.
Everything you see in Goldmark Gallery is for sale, with some pieces fetching thousands, so if you're in the market for some artwork then this is the place to head. If you simply wish to pop in for a coffee and a browse, then this is absolutely fine too.
---
Days out in Rutland
Here's a map of the best days out in Rutland if you need.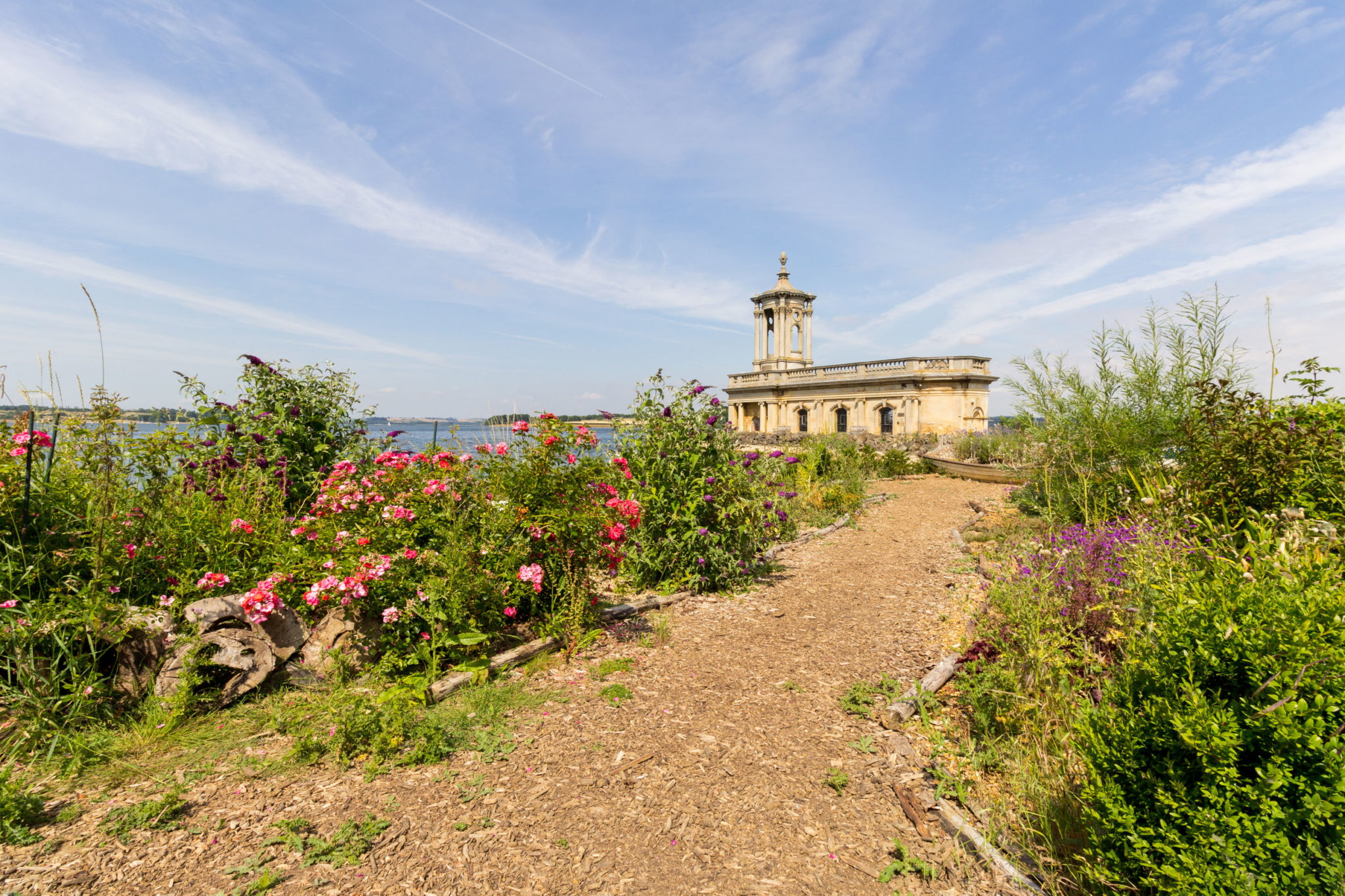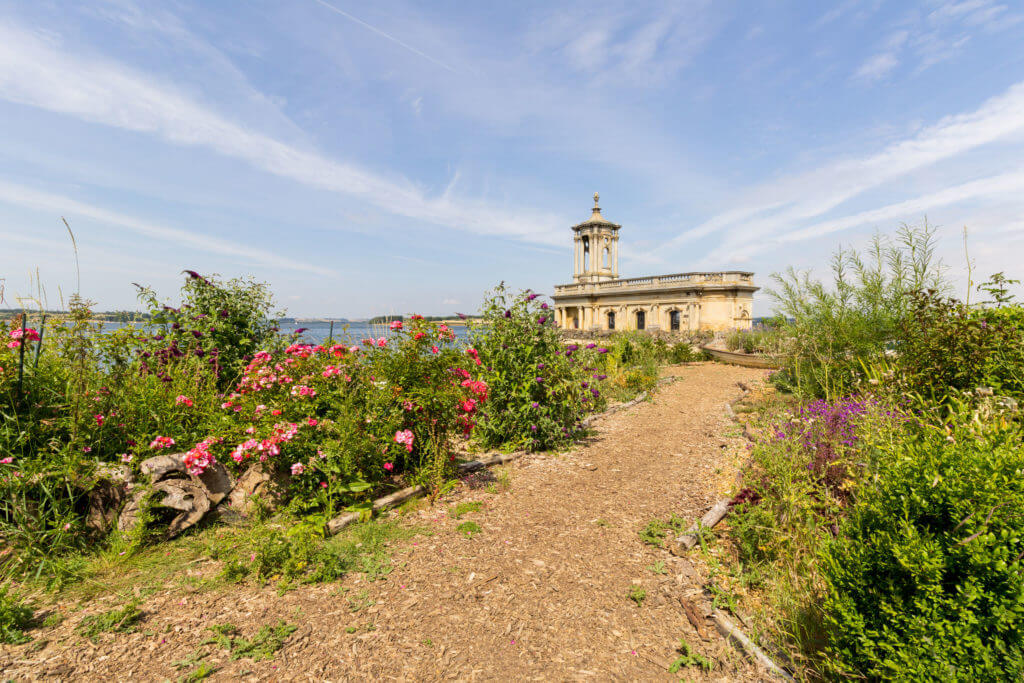 For such a tiny county, Rutland certainly packs a punch. Whilst it may lack the traditional attractions of larger counties, there is plenty to keep the entire family entertained here, particularly if yours is a family which likes making the most of the great outdoors. Rutland Water is certainly the main attraction in the region, but Oakham is full of hidden gems and well worth visiting for a day or two.
---
Quicklist for the best days out in Rutland
1. Day out at Rutland Water
2. Day at Oakham Castle
3. Day at Barnsdale Gardens, Oakham
4. Day at Rutland Falconry & Owl Centre, Oakham
5. Day trip on the Viking Way
6. Family day out at Rutland Farm Park, Oakham
7. Day at Rutland County Museum, Oakham
8. Day trip to Tolethorpe Hall, Little Casterton
9. Afternoon at Goldmark Gallery, Uppingham