14 Great Days Out in Somerset to Enjoy All Year
You can have some great days out in Somerset. Somerset is one of the most beautiful counties in England, with amazing views and greenery all around. It's well known for its cider, cute towns, caves and interesting hikes.
Only have time for one day out in Somerset? Maximise your Somerset day out with these 1-day Somerset ideas for day trippers!
13 Best Days Out in Somerset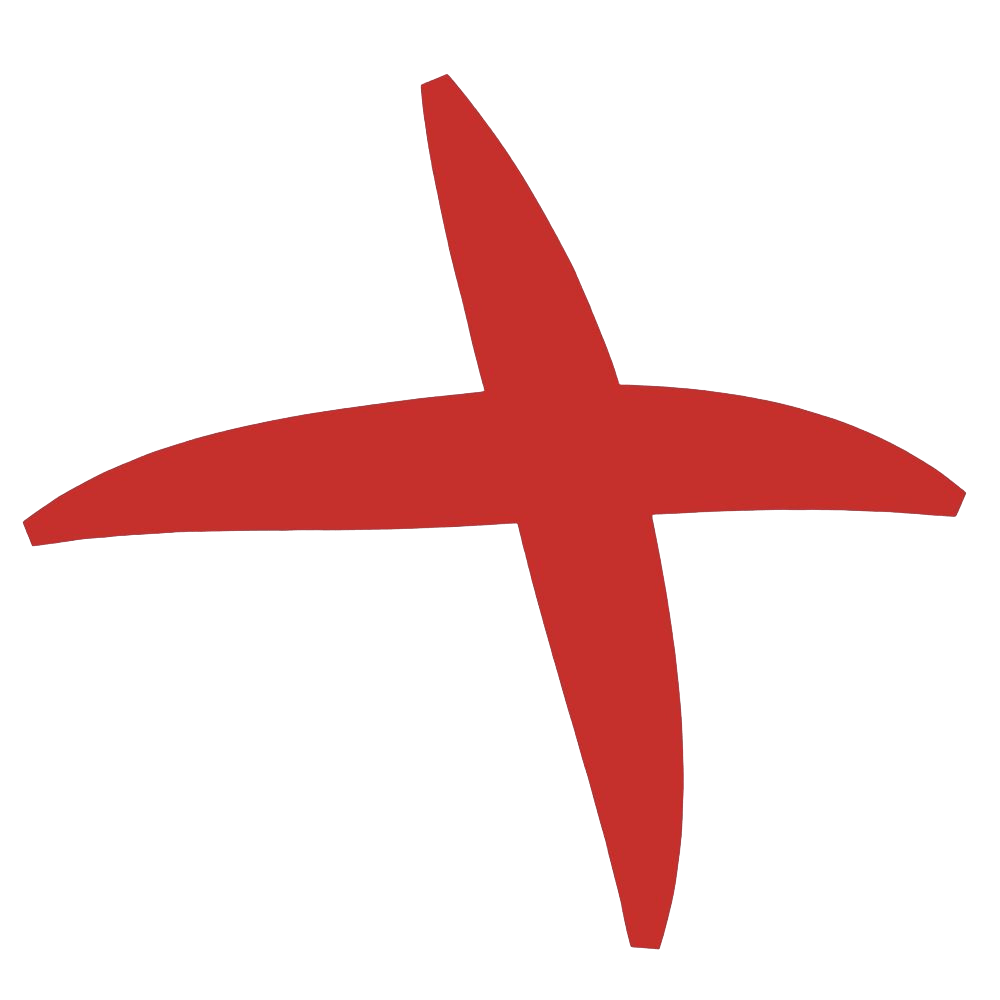 1. Bath for the day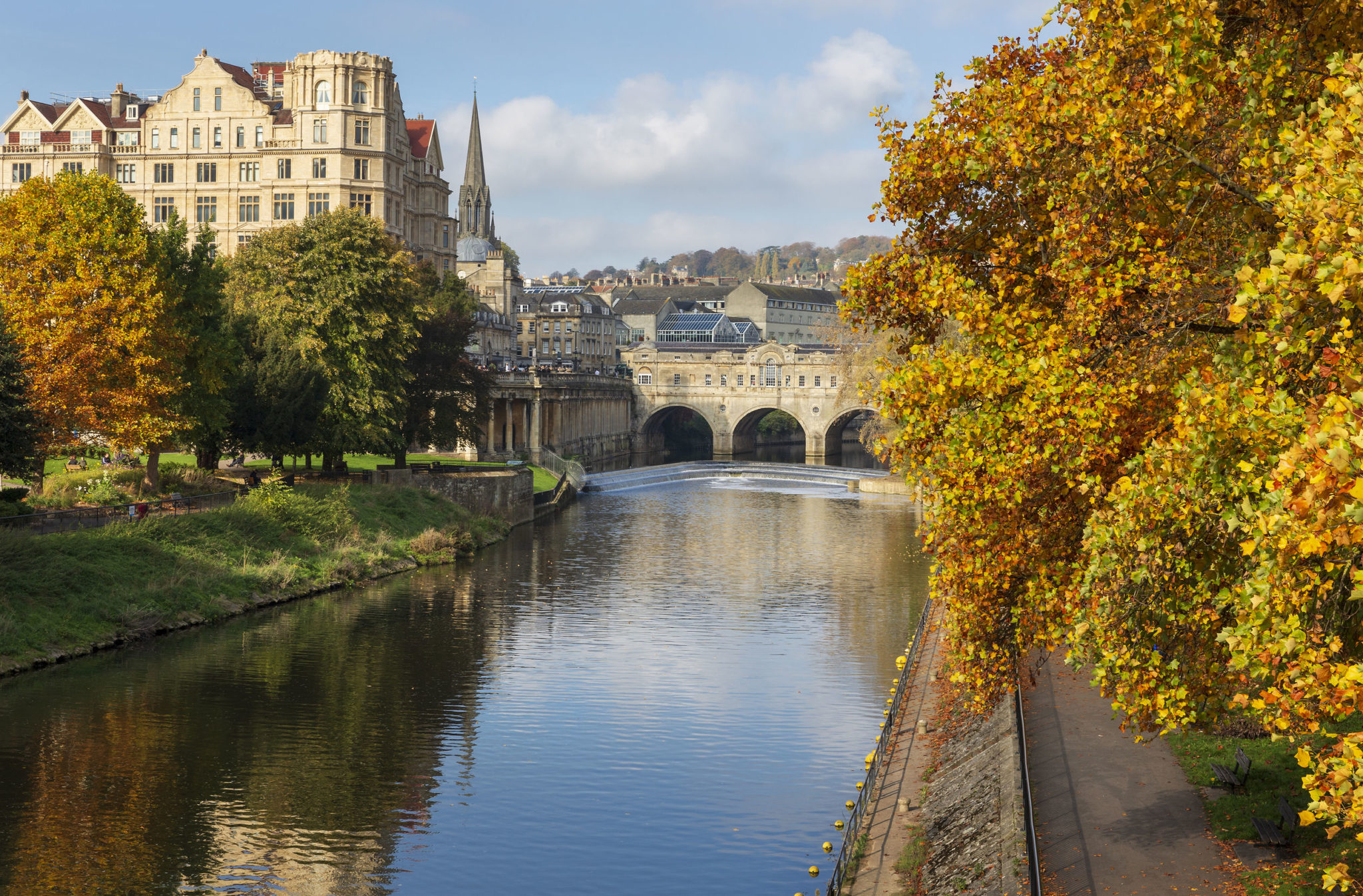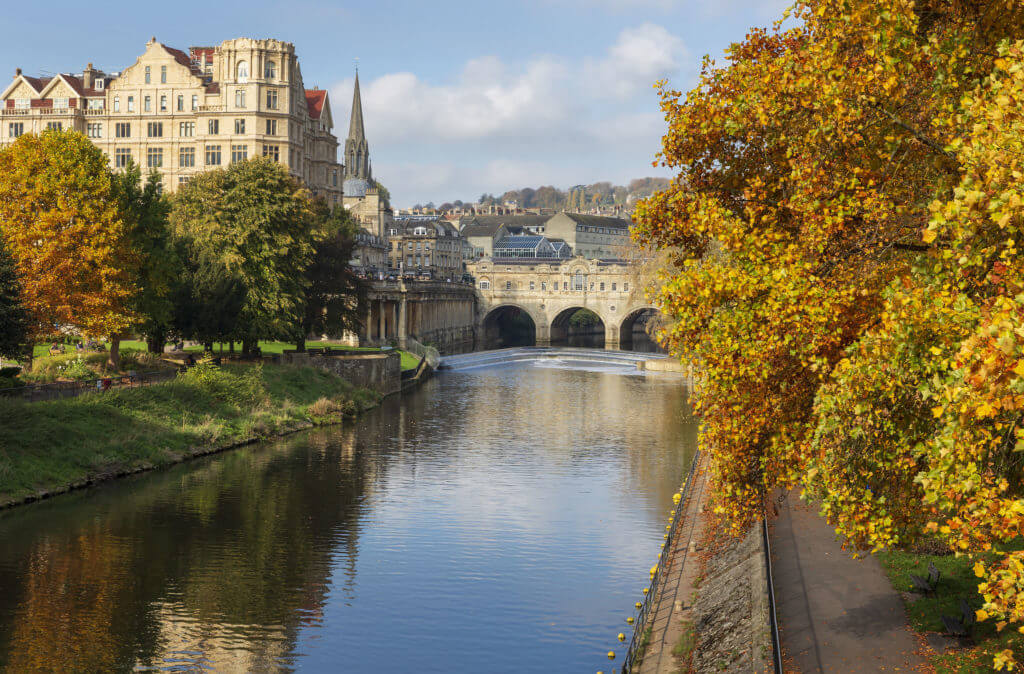 I have a great guide to a day out in Bath, if you really want to get down to it. Everything you need to know about where to go for breakfast, lunch and dinner is in there – and what to do in Bath while you're there too.
Bath is such a beautiful city, and one of England's UNESCO World Heritage Sites too. You can visit one of the spas, mooch round the market, drink in rooftop bars and admire the River Avon too.
Bath is one of the most popular days out in Somerset and one of the big English landmarks.
2. Day out in Glastonbury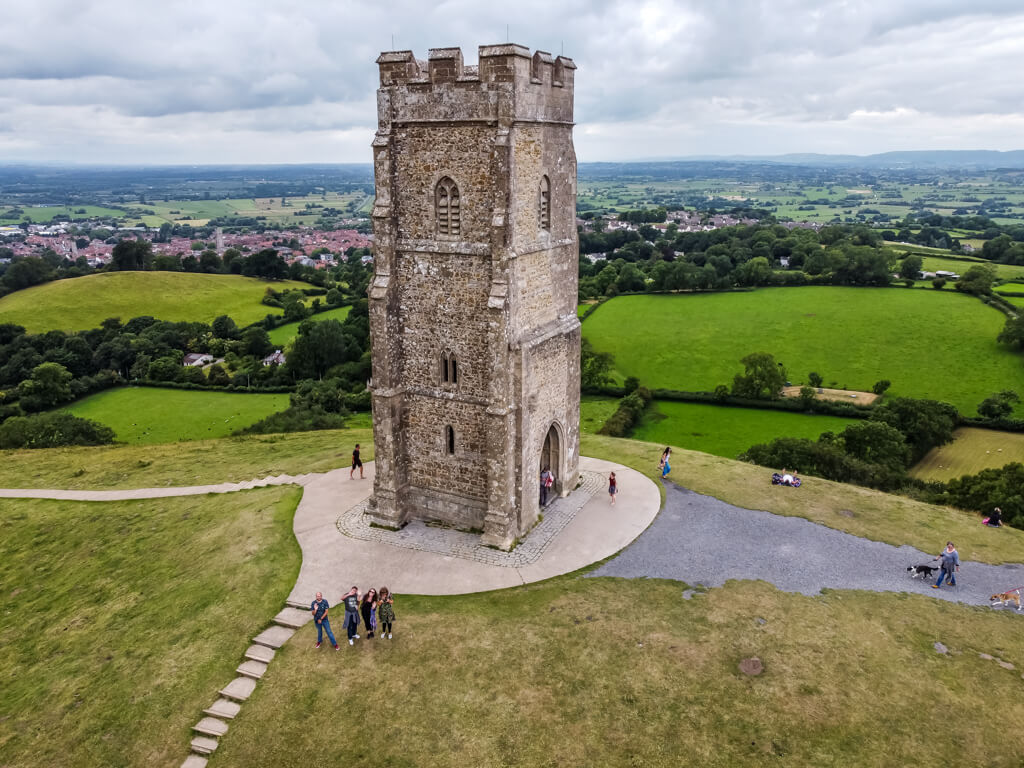 As far as days out in Somerset go, Glastonbury is up there. I recently spent the day in Glastonbury – not the amazing festival, the town. Long before Glastonbury became a household name for its festival, it was an iconic spiritual town in Somerset.
According to legend, the Glastonbury Tor is The Isle of Avalon – the burial site of King Arthur. Today you can climb up to the Tor, as we did above, and enjoy the spirituality evident there.
Visiting Glastonbury for the day is one of the best days out in Somerset. Visit the Tor, eat at the cafes in town, and drink in the old pubs. You'll definitely want to visit the little shops of Glastonbury High Street too – I ended up spending £70 on a Chrysoprase necklace though, so watch yourself.
Nearby Somerset Rural Life Museum, a museum of the social and agricultural history of Somerset, is a great add-on for history buffs.
3. Shopping day in Taunton
You could actually combine this with a morning at number four, Burnham-on-Sea Beach, if you like.
We went to Taunton while we were in Somerset, mainly to visit the TK Maxx there – ha! Well, it'd been raining and needed some trousers.
We found a delightful town with a pretty centre, lovely gardens and some nice shops too. We had a hot chocolate at Mr Miles Tea and Coffee in the centre of Taunton and it was delicious. People all around were having Afternoon Tea so I think that's a 'thing' here.
Otherwise just mooch, shop and chill on your day out in Taunton. Well, maybe more of a half day.
Glastonbury and Taunton are just two of the best towns in Somerset, click to find out more!
4. Relax on Burnham-on-Sea Beach
A day out at Burnham-on-Sea Beach is a great idea. Burnham-on-Sea is one of Somerset's most popular seaside resorts.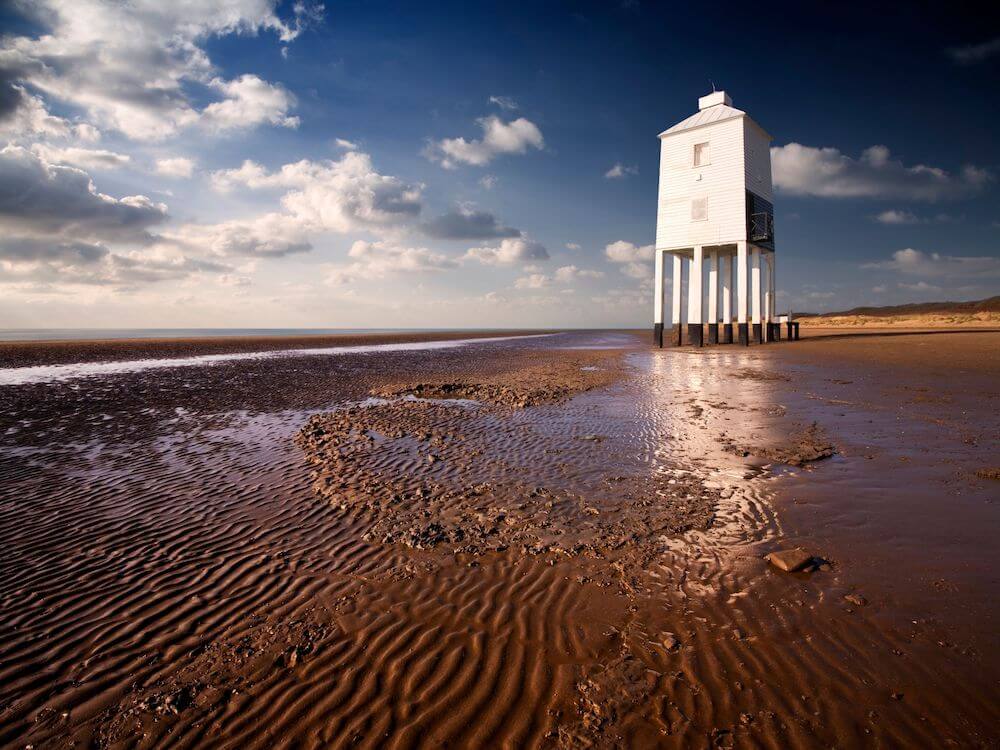 Visit and you'll see the famous red and white lighthouse, the sandy shores and the pier. The pier is known as being one of the shortest in the UK, but also, one of the most popular too.
5. The Grand National Bath Festival
Somerset is popular for its iconic festivals, and not just plain one-day events, but festivals that last for an entire week or two.
Bath Festival, which happens every year in Somerset, is a huge festival lasting for 10 days. Every year more than 30 artists perform at different venues, and it's free to enter. The big event starts with an amazing party – expect big music bands to perform.
6. Visit The City Of Wells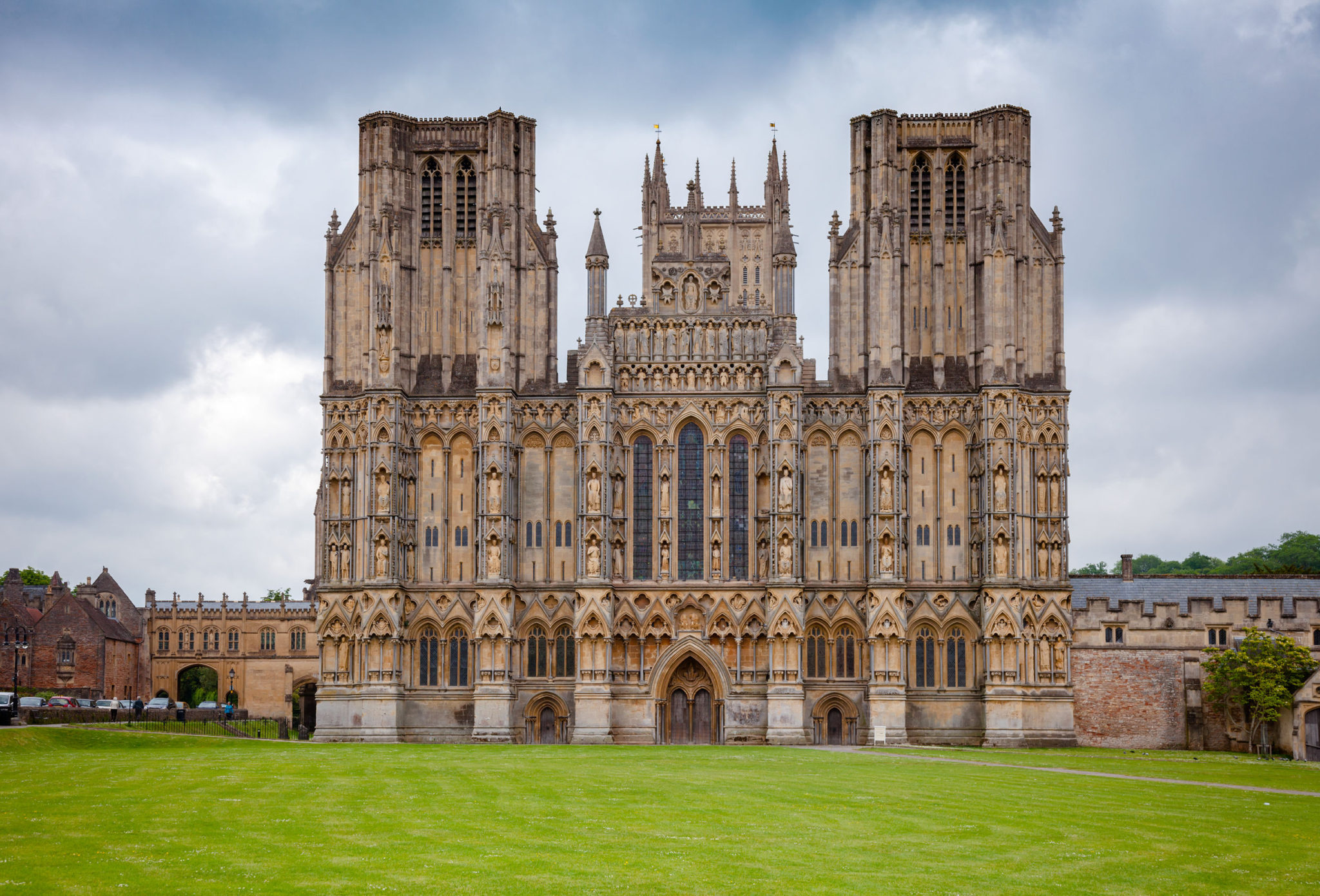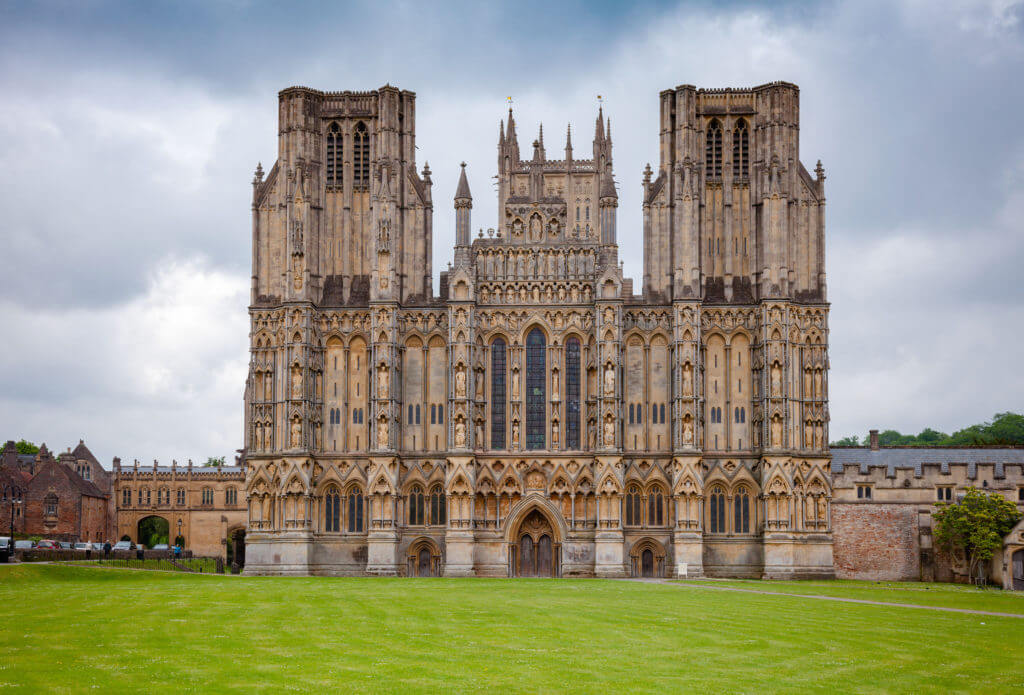 Wells is a small but beautiful city located in Somerset. Home to only 10,000 residents, it really is a hidden treasure. If you like history and love to visit museums, then Wells in a good option for one of your days out in Somerset.
Wells' Cathedral is one of the most important things to see in Somerset, visit and you'll see why. It's definitely one of the most beautiful churches in England. Car enthusiasts might enjoy a visit to Haynes International Motor Museum nearby, and don't forget to take a drive out to the Wookey Hole Caves, a series of limestone caverns with the River Axe flowing through. It's become a great tourist attraction in the village of Wookey Hole.
7. Visit the Grand Pier in Weston Super Mare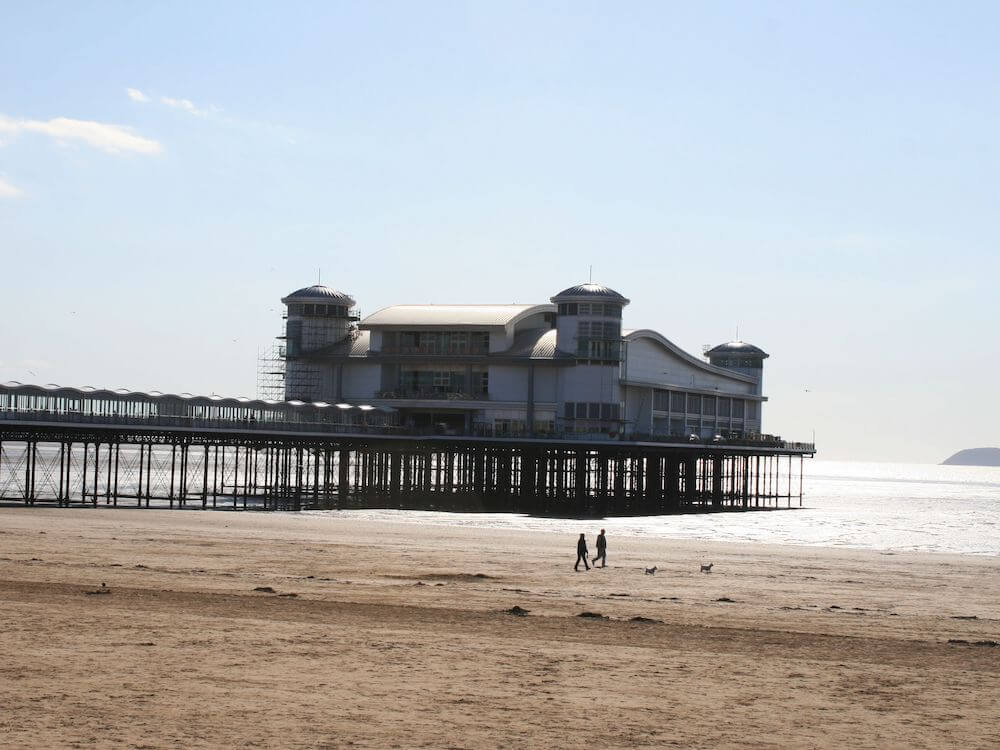 This seaside resort of Weston Super Mare around the Grand Pier is great fun, with loads for families to do together.
Visit Weston Super Mare in the summer for the best beaches in Somerset – bring your bucket and spade for British seaside fabulousness. Other attractions in Weston Super Mare include the Helicopter Museum, Weston Museum, Noah's Ark Zoo Farm (and the Noah's Ark Maze, one of England's best mazes) and the West Somerset Railway too.
---
How well do you know England's counties? Take this England counties quiz to see how high you can score! 50 out of 50 wins a crumpet.
---
8. Visit Cheddar Village and Cheddar Gorge
Cheddar Village in Somerset is one of the reasons why Somerset is considered one of the most beautiful counties in England. You have to visit Cheddar in Somerset!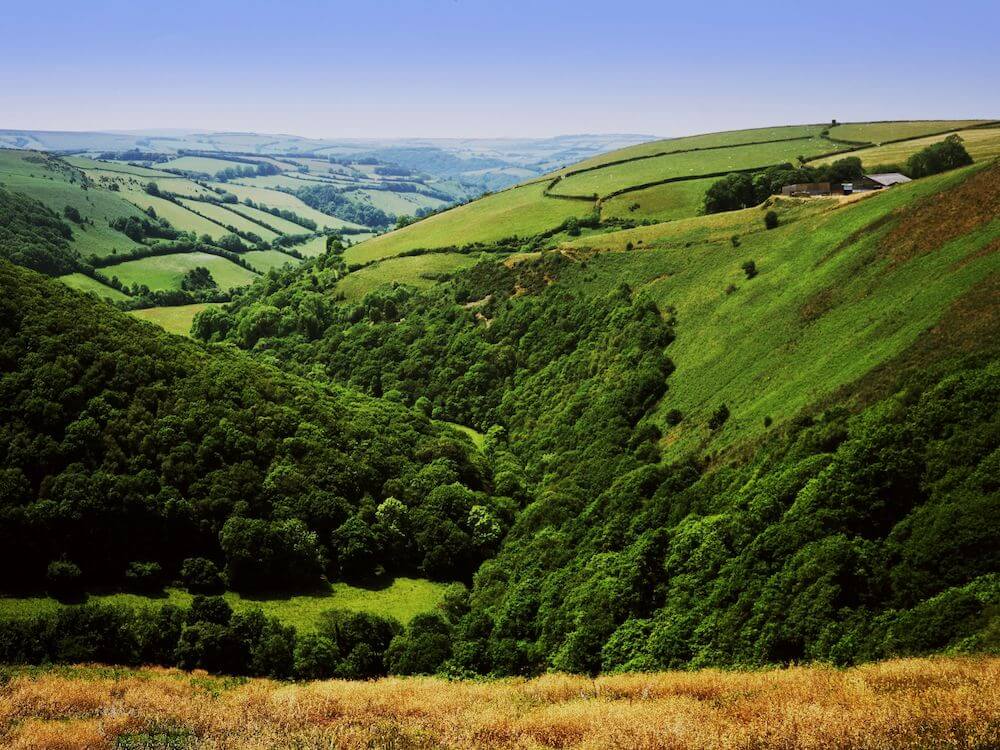 For starters Cheddar Cheese originated from here and you can try all sorts as you potter around the village. There are lots of myths about how cheddar cheese was first made, for example, the one about the milkmaid who accidentally left a bucket of milk in the Cheddar caves and came back to find cheese! Whatever the real story is, the steady temperature in these caves coupled with the high humidity are the ideal conditions to make this famous cheese, which is still made in the traditional style and stored in caves.
For seconds, the impressive Cheddar Gorge is here, the largest gorge in England at 400 ft deep and 3 miles long. The views of the limestone cliffs are second to none, and go on for miles and miles. It's amazing to drive round, but even more impressive to walk over. From the awe-inspiring cliffs to the extraordinary subterranean stalactite show caves the whole family will enjoy a day out in Cheddar. In fact, it's definitely one of the best days out in Somerset.
Check out the best Cheddar Gorge walks here.
9. Go to Exmoor National Park
Exmoor National Park is one of the biggest national parks in the country and spreads across West Somerset and North Devon. Here you can see the Tar Steps – one of the oldest and longest bridges in Britain, made from stones. You can also climb up to the Dunkery Hill and reach Dunkery Beacon – the highest point of Somerset with stunning views.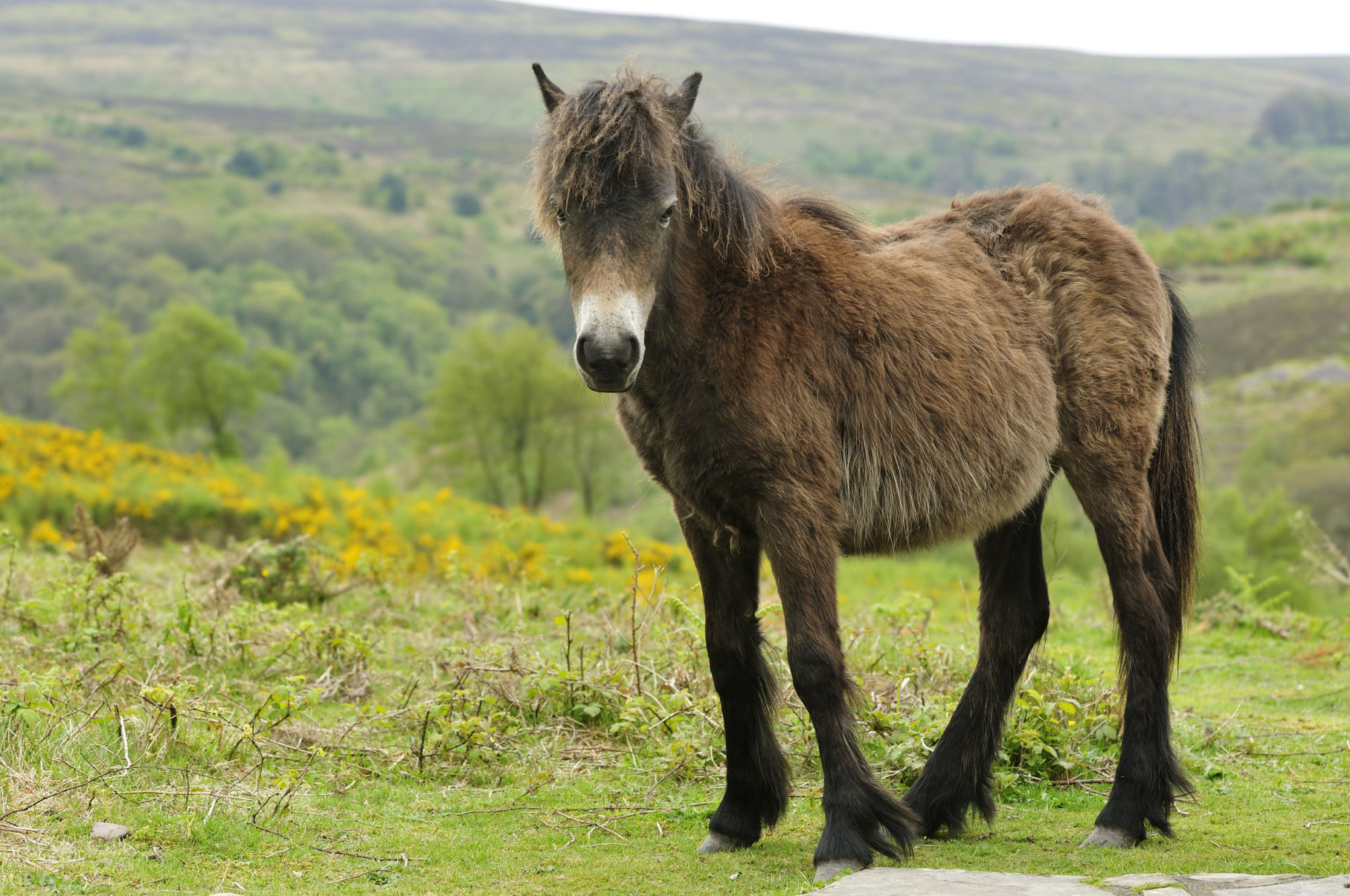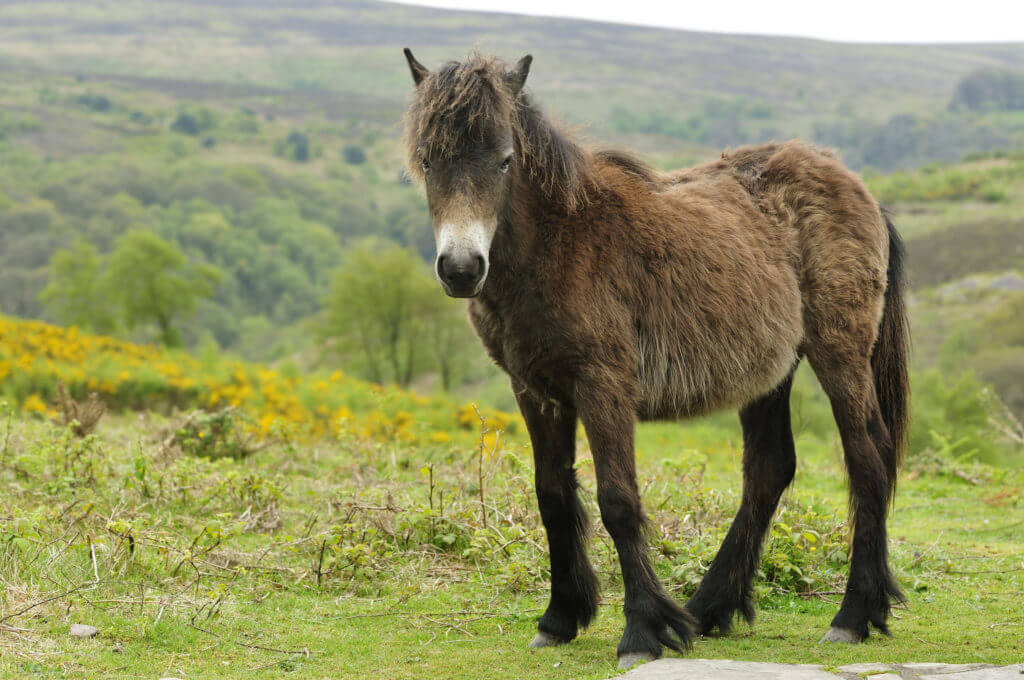 Horse riding is popular here, as are rare ponies.
Exmoor National Park is one of the most popular days out in Somerset but you'll need longer than that to really make the most of it.
10. Join a Scavenger Hunt
You can participate in this Treasure Trail with your friends and family for one of the most amazing days out in Somerset. In this hunt you'll join with your smart phone.
Around 120 objects are given to each participant (virtually) and the point of the game is to find those 120 items. Once you have found an object, you will have to send the picture to score points for the object. A guide will be texting you through out to help you. This scavenger hunt is one of the best days out in Somerset for all the family.
11. Go to Brean Leisure Park
Brean Leisure Park is one of the best for days out in Somerset with the family.
There are more than 40 rides, from exhilarating rollercoasters for adults to simple boat rides for kids. Apart from that, it also has a Brean Splash Water Park and Brean Play Area, where you can enjoy water slides with your family and kids can play with different tools and enjoy fun activities.
After all the enjoyment and fun, the park has many restaurants and eateries. Make sure the adults get some fun too!
12. Fleet Air Museum
Last but not the least, one of the most entertaining spots of the county!
At the Fleet Air Arm Museum you can actually see some of Europe's best naval aircrafts. It is not only a museum; it is where theatre meets the museum with. Plan a day out with your family and visit this place to experience all the fun activities!
13. Go paddle boarding for the day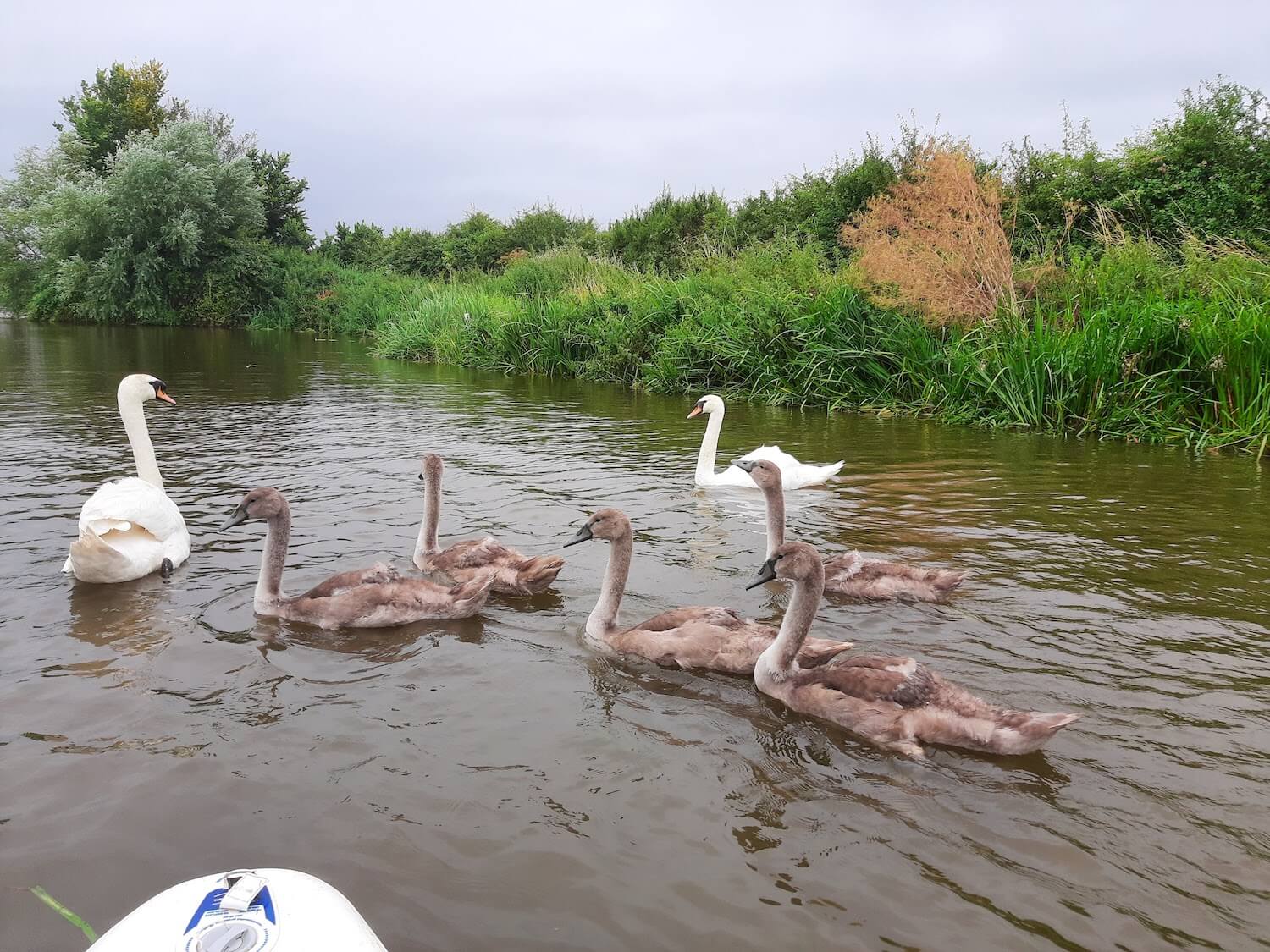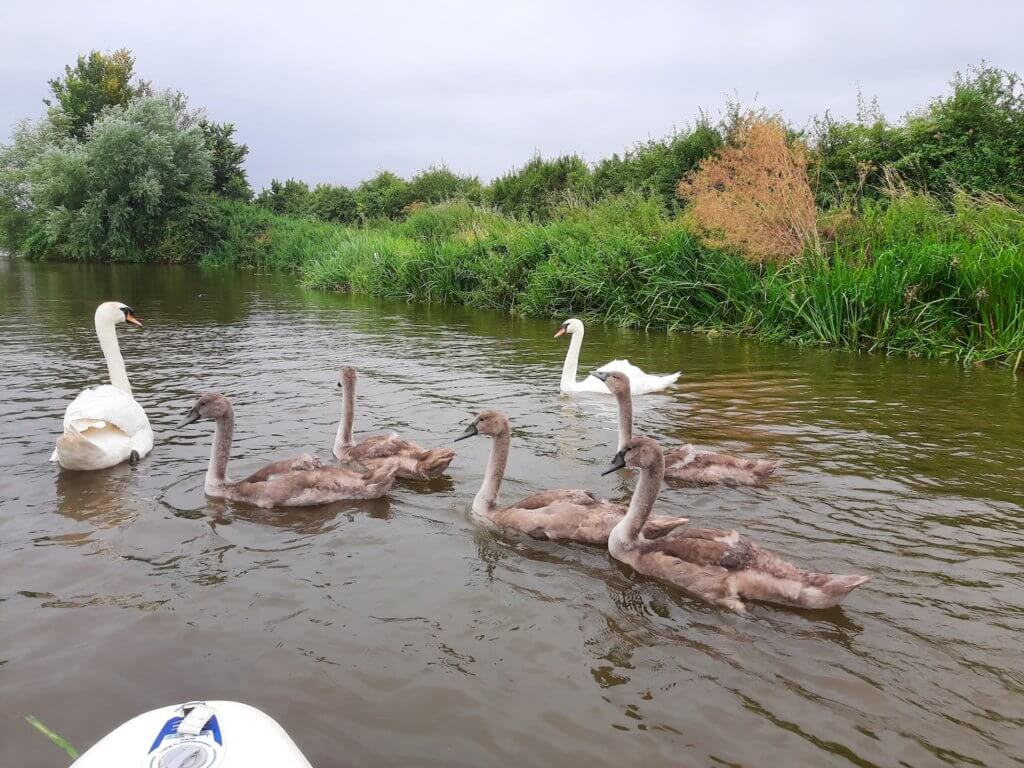 There are loads of places to paddleboard in Somerset. Our local writer Rowan Campbell has revealed her top 7 spots in our post on the best spots for paddleboarding in Somerset. She's also included the best places to hire a board if you don't have your own. Pack a picnic and a day paddleboarding is never wasted. Enjoy!
14. Ferne Animal Sanctuary
Nestled in the heart of the scenic Somerset countryside, Ferne Animal Sanctuary is a haven for animals in need and a delight for animal lovers of all ages. With a rich history dating back to 1940, Ferne has been committed to rescuing and caring for animals, providing them with a second chance at a happy and fulfilling life.
At Ferne, you'll have the opportunity to meet a diverse range of rescued animals, from playful dogs and cats seeking forever homes to charming small animals and adorable farm residents. Stroll through the sanctuary's picturesque grounds, interact with the friendly inhabitants, and feel the warmth of compassion that fills the air.
Book your Ferne Animal Sanctuary tickets now.
---
Days out in Somerset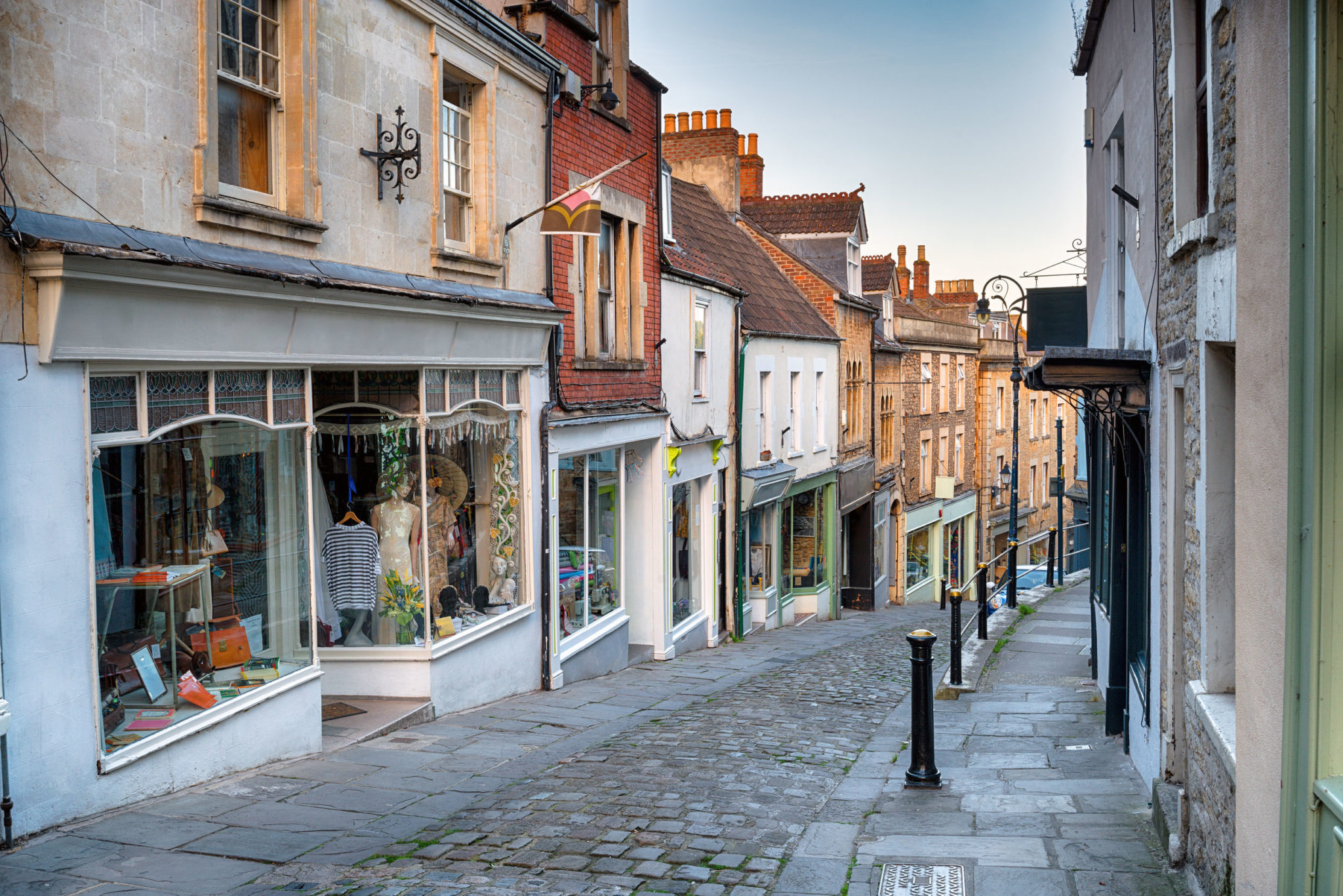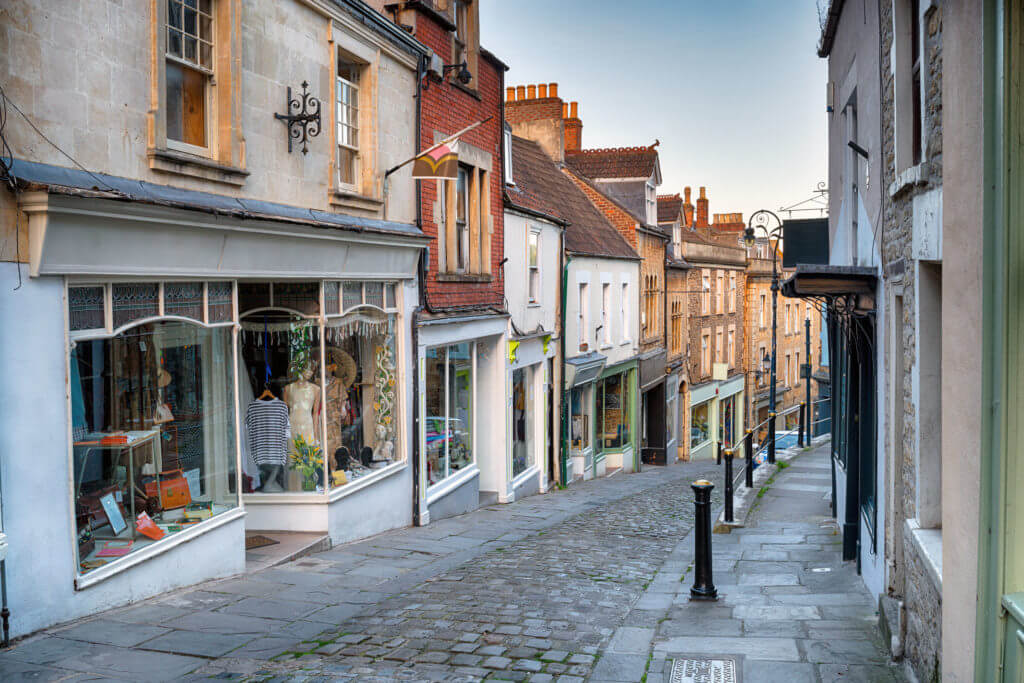 No wonder Somerset is considered one of the best places to live. With so many things to do, and fun days out in Somerset to enjoy, you'll definitely be busy.
Like so much of England though, one of the best things to do in Somerset – for adults and children – is to hike up to a quiet spot, take a drink and snack, and just admire the beautiful scenery.
We really do live in a wonderful country!
Quicklist: Best days out in Somerset
1. Bath for the day
2. Day out in Glastonbury
3. Shopping day in Taunton
4. Relax on Burnham-on-Sea Beach
5. The Grand National Bath Festival
6. Visit The City Of Wells
7. Visit the Grand Pier in Weston Super Mare
8. Visit Cheddar Village and Cheddar Gorge
9. Go to Exmoor National Park
10. Join a Scavenger Hunt
11. Go to Brean Leisure Park
12. Fleet Air Museum
13. Go paddleboarding
---
PIN THESE DAYS OUT IN SOMERSET FOR LATER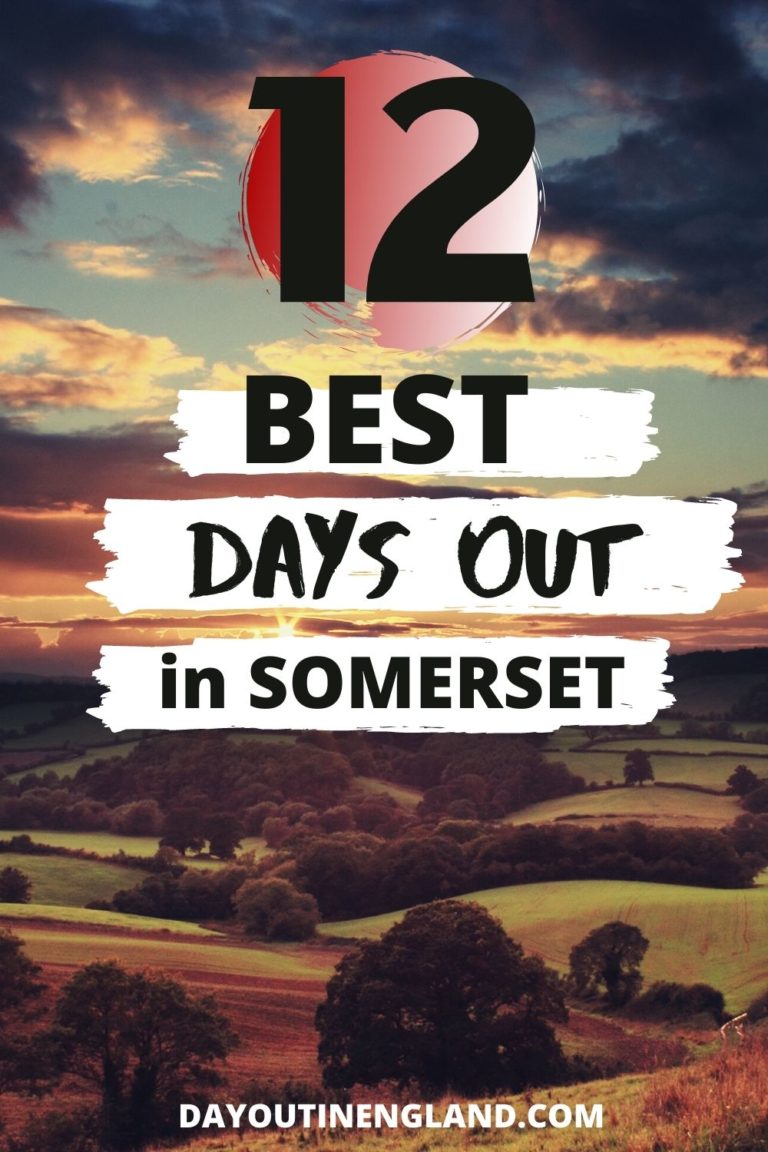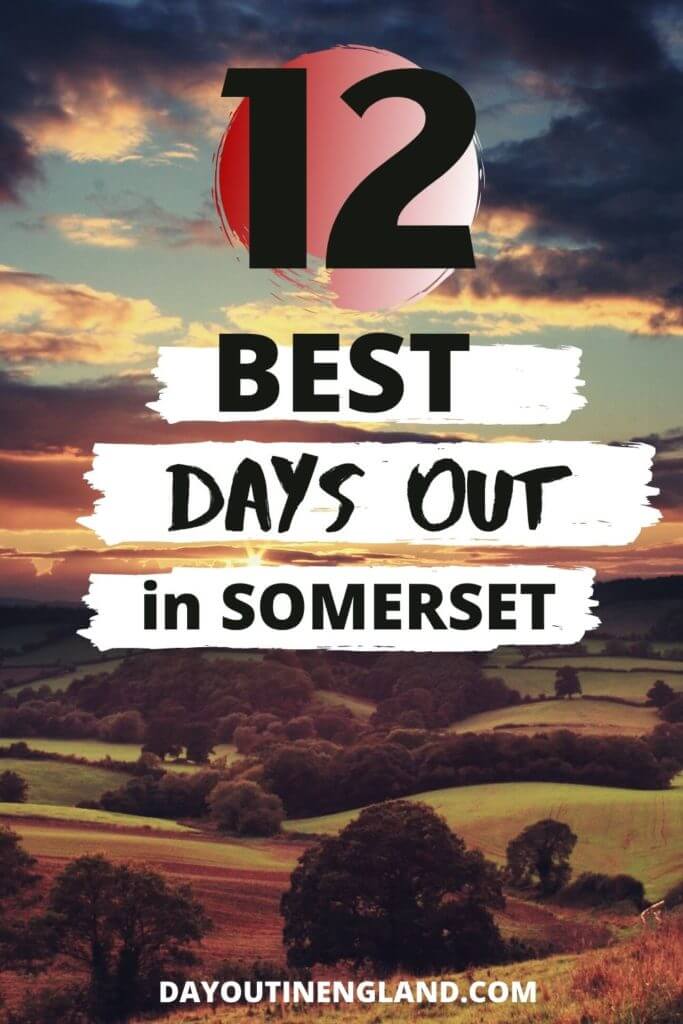 ---