Search for Christmas in England
Days Out for Christmas
England is just magical at Christmas – there's so much to see, do and experience. Lucky for you, we're on a neverending search to find you the BEST days out for Christmas in England up and down the country.
As December's chill settles, villages, towns and cities burst into a luminous spectacle of lights, enticing locals and visitors to enjoy the streets, parks, pubs and restaurants in a whole new way.
You can meander through Christmas markets, where wooden chalets brim with handcrafted gifts, and the aroma of mulled wine and roasted chestnuts fills the air.
Visit historic homes, from regal estates to quaint manors, as they open their doors to reveal rooms adorned with shimmering ornaments, holly, and festive finery, transporting guests to yesteryears' Christmases.
What are you looking for?
SEARCH CHRISTMAS!
Countdown to Christmas Day
19 Best Santa Experiences in England
If you're wondering where to see Santa in England this festive season, we've rounded up the best Santa days out across the country. These wonderful Santa experiences are great for kids, and adults!
Christmas Attraction Reviews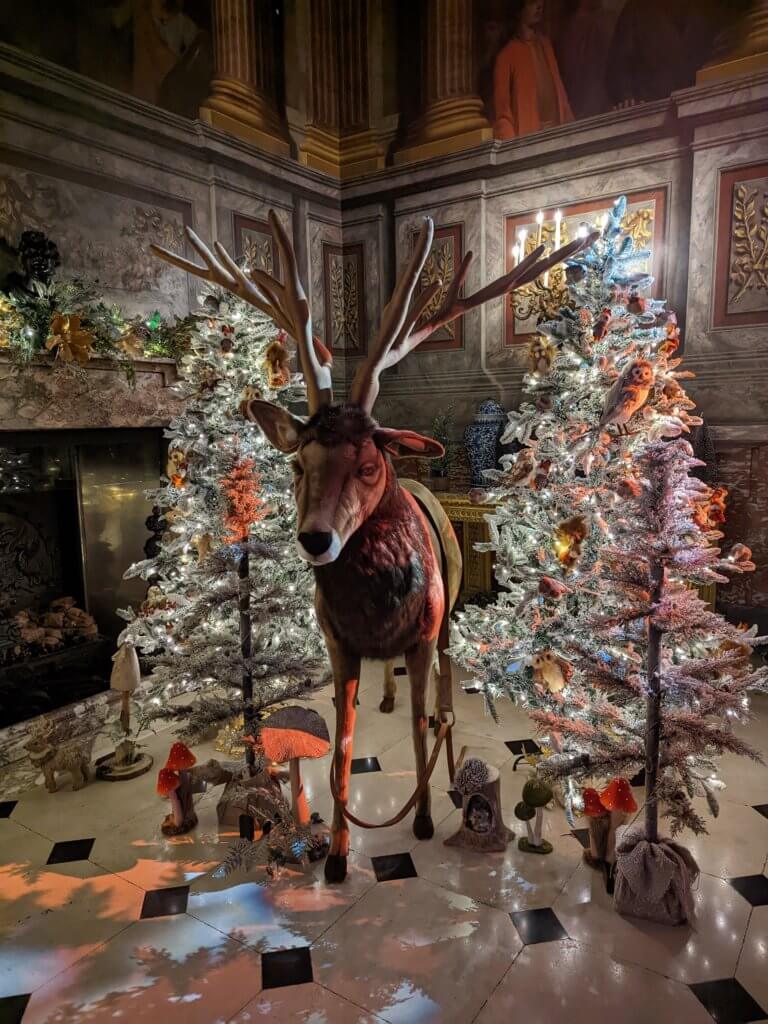 christmas at blenheim palace
Christmas at Blenheim Palace is a magical experience, with the grand estate transformed into a winter wonderland. Stunning light displays, an ice rink, and festive activities make it a must-visit holiday destination.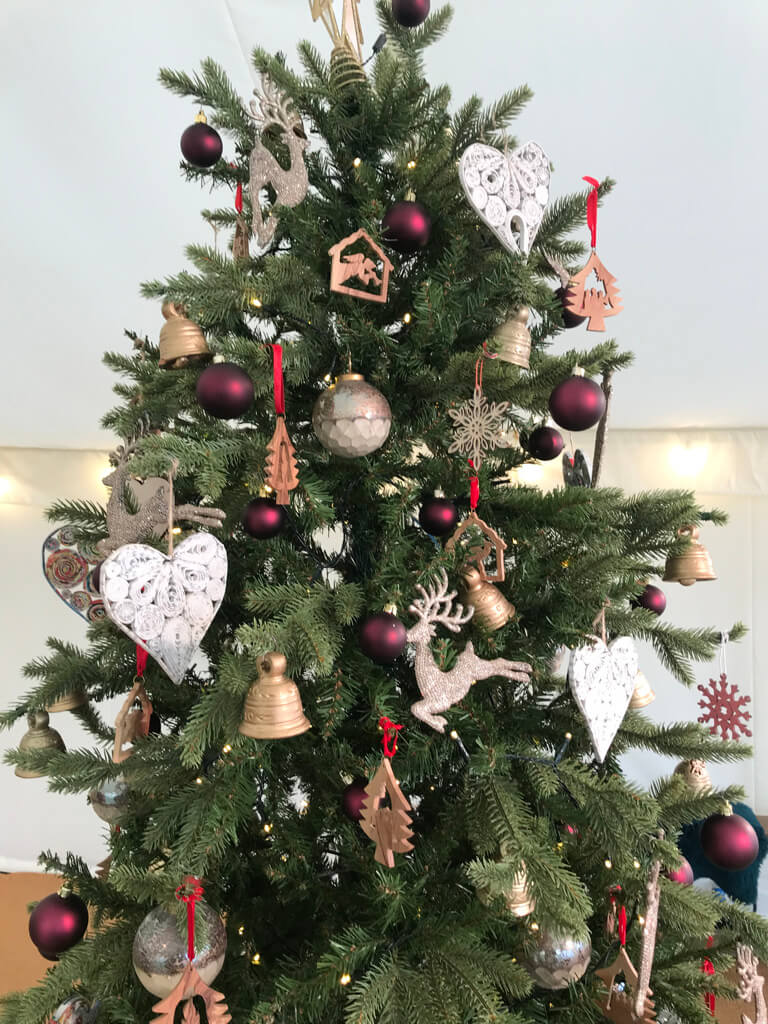 christmas at chatsworth house
Christmas at Chatsworth House is a festive delight, where the historic mansion comes alive with enchanting decorations, dazzling lights, and seasonal events, making it a cherished holiday destination in the UK.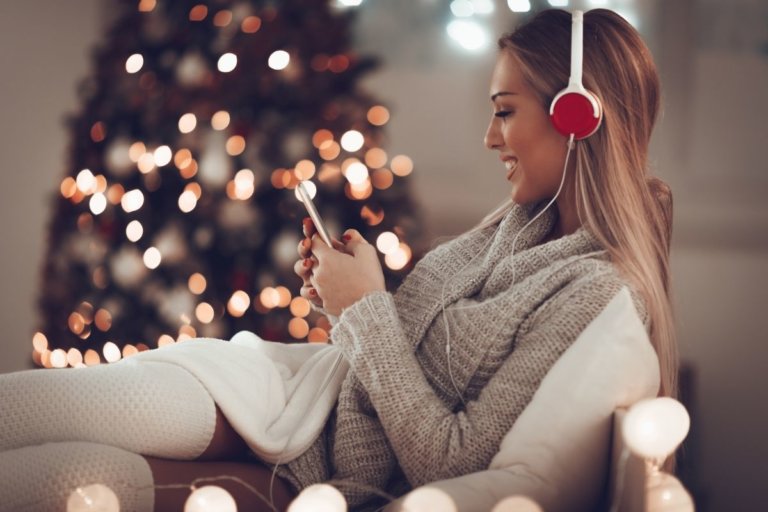 We love a Christmas music quiz, and all the better when it's an ENGLISH Christmas music quiz. Let's see how well you fare on this quiz, complete with a Christmas music picture round too! Christmas music is such an important part of Christmas, when those first few chords of Mariah Carey's All I Want for…
Winter Days Out
Winter days out in England are a delightful mix of traditional and contemporary experiences. Enjoy the magic of festive lights and ice skating in cities, savour cosy village walks in picturesque settings, or embrace the invigorating coastal vibes. England's winter charm is hard to beat!
Christmas in the Counties
---
Want to save money on your Christmas days out?
Christmas Budget Tips
Days out on Boxing Day
Chase the festive chills with a brisk Boxing Day walk!
Seek treasures in bustling sales, cheer at football clashes, or explore frost-kissed castles. From coastal jaunts to merry markets, England's Boxing Day outings are a winter wonderland of fun, frolics, and festive flair.
Here are all the best ideas to make the most of Boxing Day in England.
Go for a boxing day walk
Hit the sales
Just sit and eat
Play with your presents
See family and friends
How do they celebrate Christmas in England?
Christmas in England combines deep-rooted traditions with Christian observances. Advent marks the season's start, with calendars counting down to Christmas Day.
Homes sparkle with festive lights, and traditional decorations like holly adorn interiors. Carol singing is popular, with groups serenading neighbourhoods.
Christmas Eve sees many attending Midnight Mass, while children eagerly await Santa Claus, leaving treats for him and his reindeer. Christmas Day, a public holiday, begins with gift exchanges. A grand lunch follows, traditionally featuring roast turkey, trimmings, and Christmas pudding.
The King's Christmas Message is broadcast in the afternoon.
Boxing Day, on December 26th, has origins in charity but is now a day of relaxation, family gatherings, and sports. Throughout the season, markets offer festive goods, theatres host pantomimes, and various festive foods, from mince pies to mulled wine, are enjoyed.
Which city in England is the most Christmassy?
What is the most festive street in England?
Every year, Regent Street in London is adorned with a dazzling array of Christmas lights, drawing visitors from all over the world. The tradition of Christmas lights on Regent Street dates back to 1954, making it one of the oldest annual light displays in the UK. The designs of the lights often change yearly, and the switch-on event is a significant festive occasion in London's calendar, usually featuring celebrities, music performances, and more.
Close contenders include Oxford Street and Carnaby Street, also in London, each having their unique and iconic Christmas light displays.