Searching for the best days out at Christmas in Kent? Festive markets, themed castle tours, light trails, heritage train rides and meetings with Santa are just some of the exciting events taking place over Christmas in Kent this year.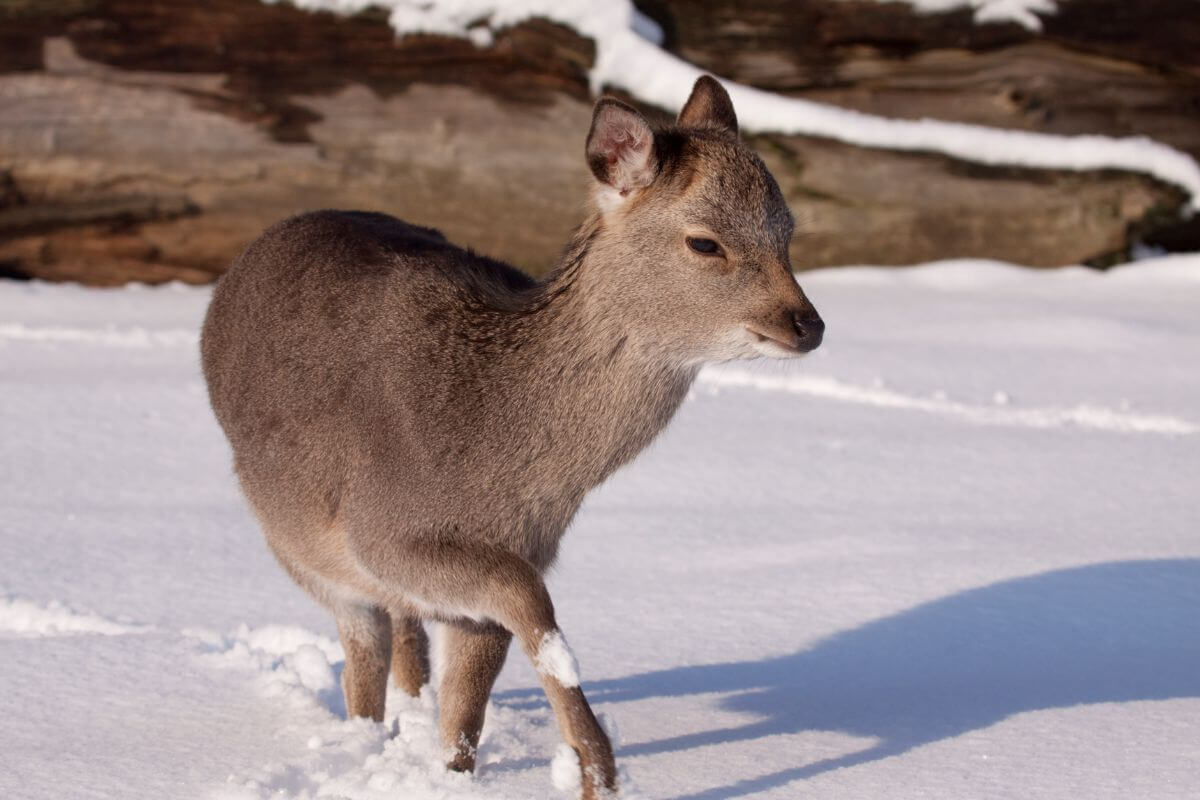 Thanks to the vast array of days out in Kent this Christmas, you won't struggle for things to do with the family this festive season. History buffs can explore the county's historic castles while shopaholics can browse various Christmas markets. And if you have little ones to entertain, you can catch up with Santa in various locations throughout December.
To help you decide where to spend your precious time (and money) this Christmas, we've compiled 12 of the best days out for a Kent Christmas for you to peruse. Whether you want to eat breakfast with Father Christmas or explore an enchanting forest, one of these best Christmas events in Kent is bound to be perfect for you.
12 Things to Do at Christmas in Kent
What are you plans for Christmas in Kent 2023? Here are some of the most highly anticipated events for the upcoming festive season, from the Christmas at Hever Castle to the Wealden Times Midwinter Fair at The Hop Farm.
1. Christmas at Hever Castle
18th November 2023 – 1st January 2024
What could be better than spending Christmas at one of the best castles in England? Hever Castle is easy on the eyes in any season, but the addition of twinkling fairy lights makes the festive season a real treat.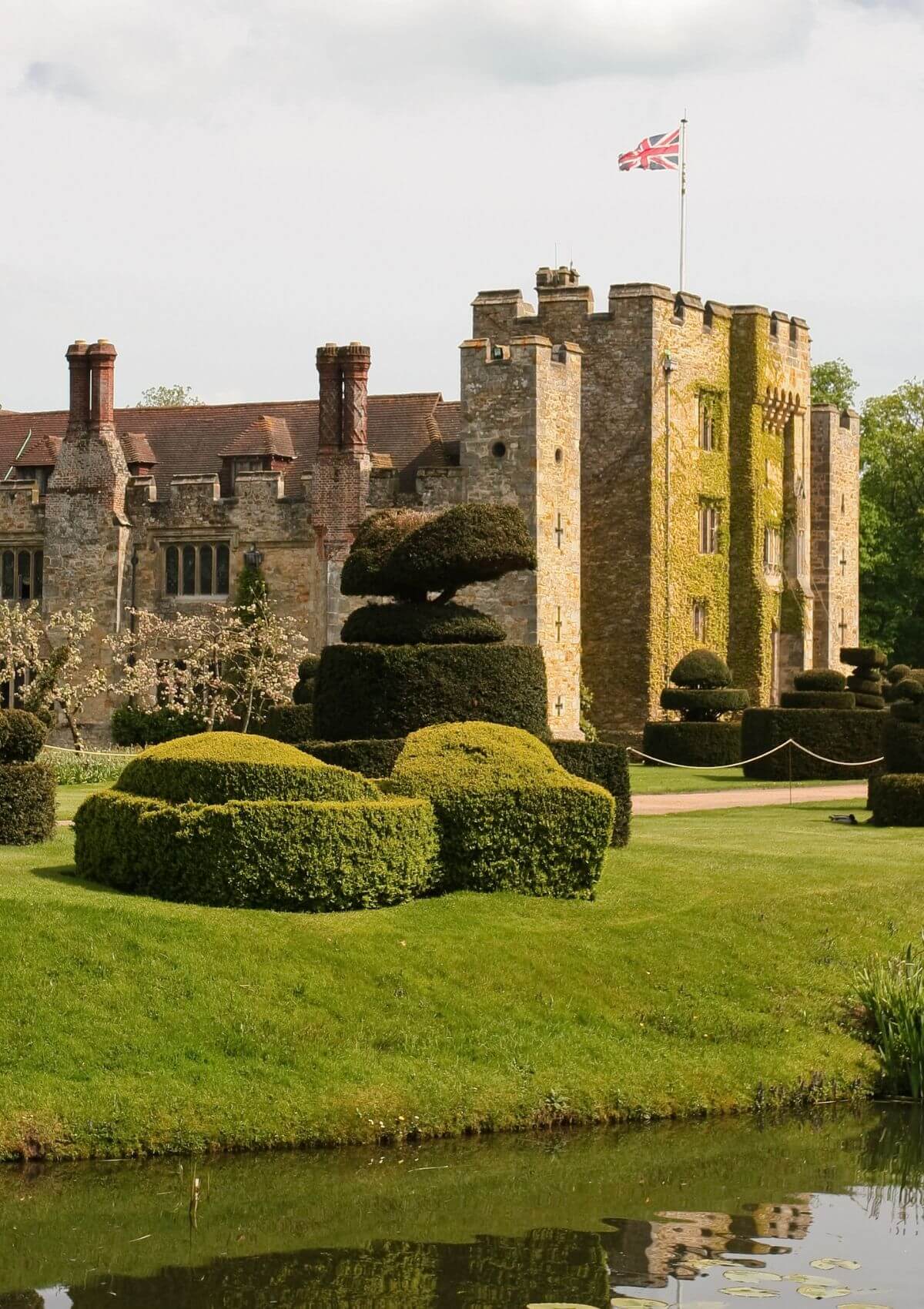 The entire exterior of the castle is illuminated with a huge art installation throughout late November and December. On top of enchanting light displays, Christmas at Hever Castle sees the gardens come to life in array of dazzling colours. Inside, you'll see beautifully decorated rooms with log fires and Christmas trees.
Bring a torch and wear wellies when visiting Hever Castle so close to winter. Don't worry about the mud – you'll barely notice it when you see this bright and magical spectacle.
Tickets haven't been released yet, but keep your eyes peeled – the Father Christmas Experience option usually sells out fast.
2. A Narnia Christmas at Leeds Castle
25th November – 1st January 2024
Ever wondered what it would be like to venture into the magical world of Narnia? This year at Leeds Castle, you can get pretty close to the real thing for this day out at Christmas in Kent.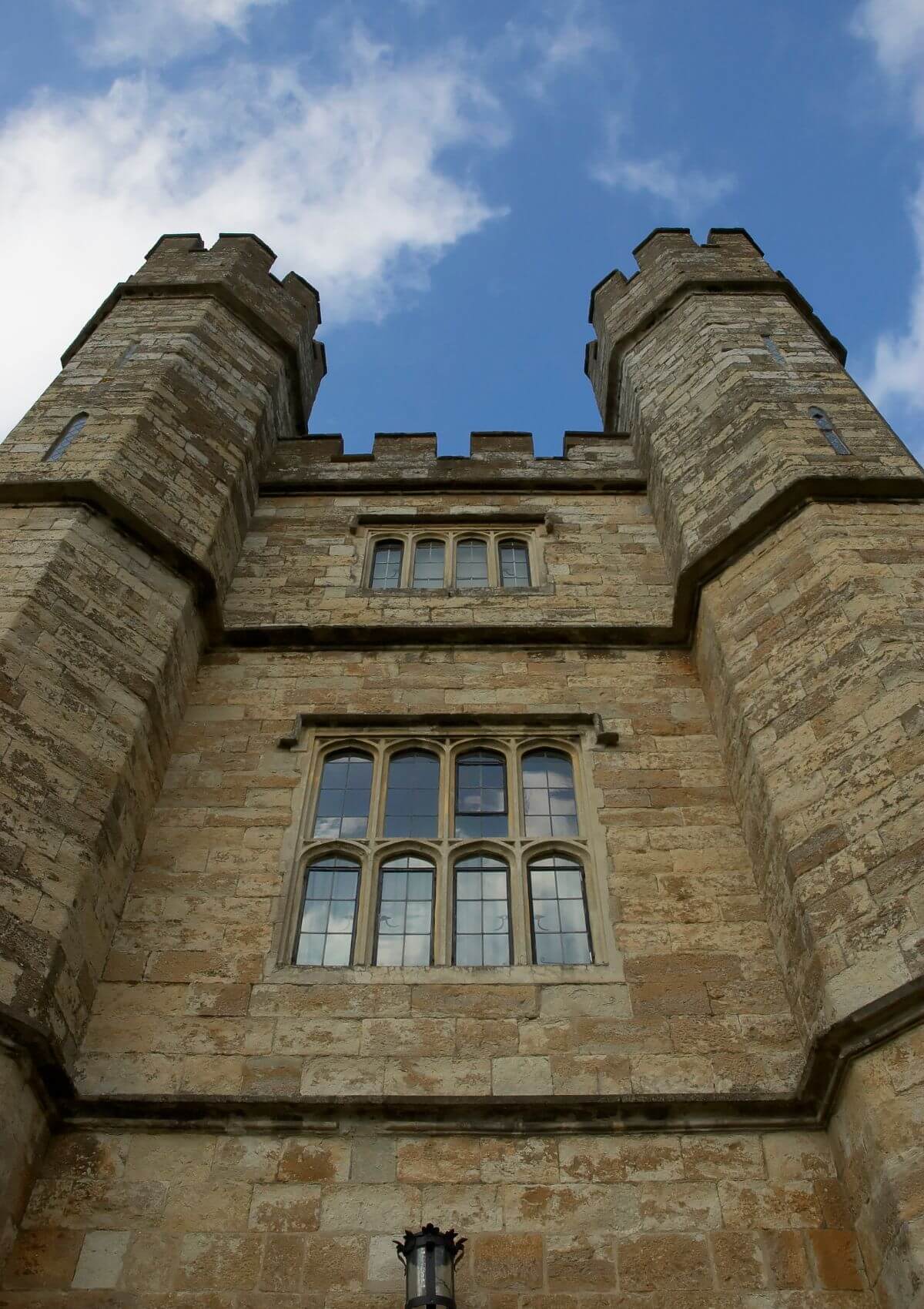 Beautiful light installations within the grounds of Leeds Castle will bring the story of 'The Lion, The Witch And The Wardrobe' to life this festive season. You'll also meet characters such as Mr Tumnus and Aslan the Great Lion.
The Narnia Christmas at Leeds Castle experience will be included with your admission ticket. Prices start from £30 per adult and £22.50 per child.
3. Santa Train: Kent & East Sussex Railway
26th November 2023 – 24th December 2023 (various dates)
If there's anything better than meeting Santa Claus in a grotto, it's meeting Santa Claus on board a historic steam train.
You'll start your Santa Train adventure at the Tenterden Town heritage railway station, where you can explore a Winter Wonderland while you wait for your train to arrive. On the 70-minute journey, a magician will provide live entertainment for the kids, who'll be given a gift, a chocolate bar and refreshments. For adults, there'll be complimentary wine and mince pies.
The star of the show, Santa Claus, will be travelling alongside you on the train. During the trip, Santa will hand out gifts to the children and listen to their Christmas wishes.
Prices for a standard class table for up to four people start at £150 (per group, not per person).
4. Christmas at Bedgebury
17th November 2023 – 31st December 2023
For a truly unique day out at Christmas in Kent this year, you might want to consider heading to the Bedgebury Pinetum to follow the spectacular Christmas Light Trail that takes over the forest during the festive season.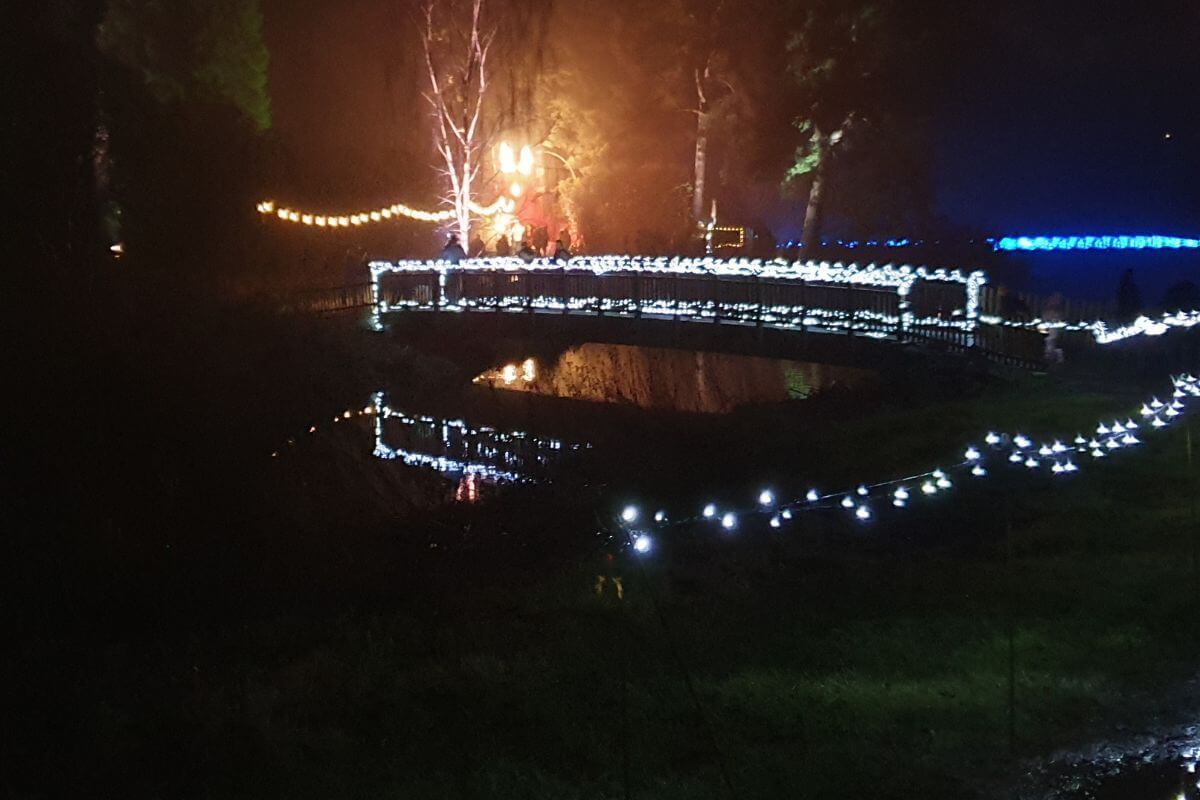 In addition to trees illuminated in all colours of the rainbow, you'll see mesmerising light tunnels, neon structures and the new Liquid Sky exhibit at 2023's Christmas at Bedgebury. You'll be able to fill up on festive treats from street food vendors and the Bedgebury Café – we can't wait to dig into toasted marshmallows with hot chocolate!
Off-peak ticket prices for Christmas at Bedgebury start at £19 per adult and £13 per child. It's worth booking as far in advance as possible if you want to visit on a peak day.
5. Christmas markets in Kent
Various dates
Christmas provides you with the perfect excuse to splash out on a few of life's finer things for yourself for a change. If you want to stock up on seasonal treats and bites, you might want to browse some of the most popular Christmas markets in Kent.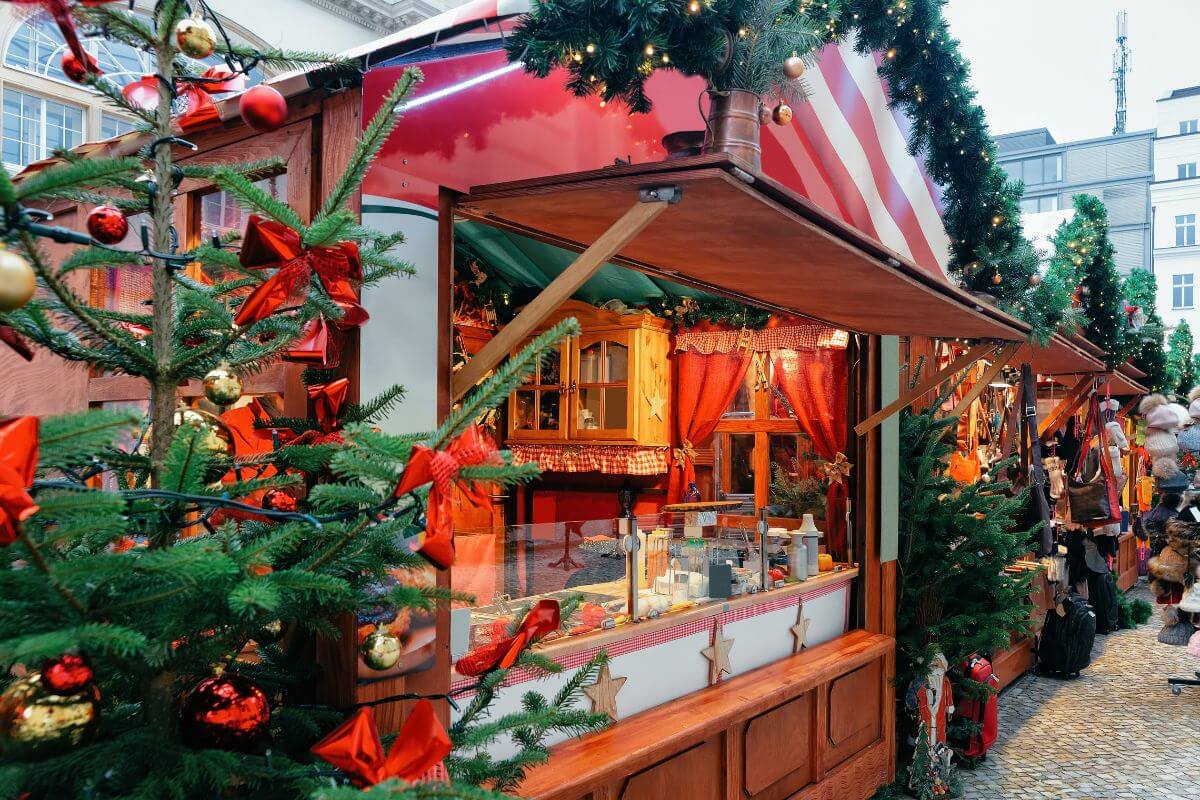 Confirmed already for 2023 are Christmas markets such as the Hever Christmas Fair (9th November), the Whitstable Christmas Fair (2nd and 3rd December) and the Faversham Christmas Market (9th and 10th December). You'll also find a bustling festive fair in Canterbury from the 10th November all the way to Christmas Eve.
6. Ruxley Manor Ice Skating
10th November 2023 – 7th January 2024
If you enjoy winter sports as well as exploring architectural marvels such as England's stately homes, you might want to visit the outdoor ice-skating rink at Ruxley Manor this festive season.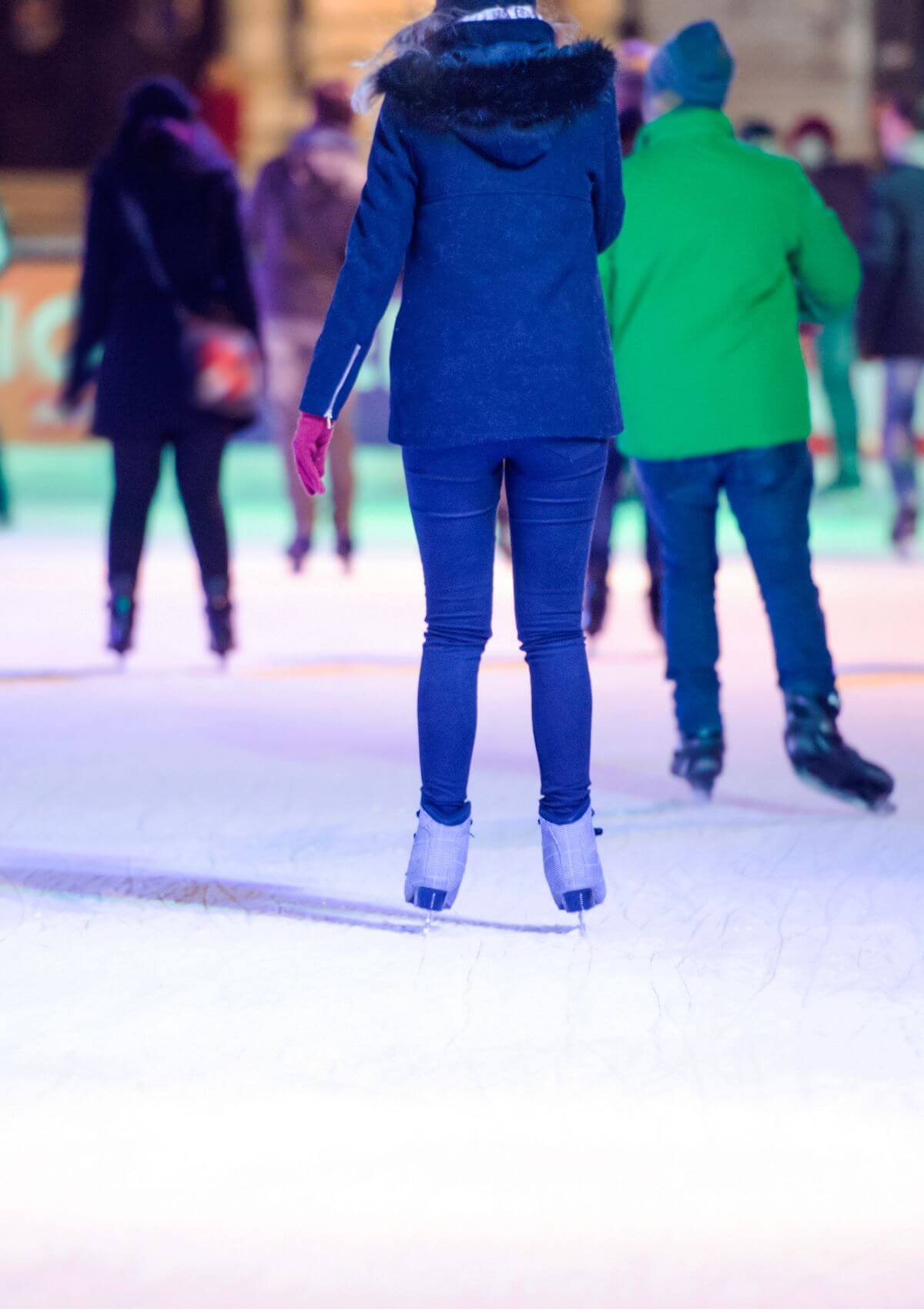 Everybody is welcome at Ruxley Manor, no matter how skilled at ice skating you may be. You can rent skate aids for young visitors and infants, and SEN sessions are held every Thursday from the 16th of November to the 14th of December.
Tickets for the Ruxley Manor outdoor ice skating rink start at just £5.
7. Experience Christmas at Kent Life
Meet Father Christmas and the gang plus a host of adorable farmyard animals this Christmas in Kent by heading to Kent Life, a historical farm and open-air museum.
While the highlight of Experience Christmas at Kent Life for kids is meeting Santa Claus, other festive activities include making your own teddy bar, watching live shows, sampling festive treats and drinks, and viewing Christmas films. You can also take a ride on The Jingle Express.
During your visit, the kids will have the chance to graduate from Elf School and receive a gift from Santa himself.
Ticket prices start at £13.95 per adult and £18.95 per child aged between one and 15 years. Children aged under one year can visit for £8, and family tickets are available from £65.
8. Breakfast with Santa at Reuthe's
2nd – 17th December 2023 (various dates)
Treat the kids to a hearty wakeup meal with a merry touch this Christmas by booking a Breakfast with Santa at Reuthe's – The Lost Gardens of Sevenoaks.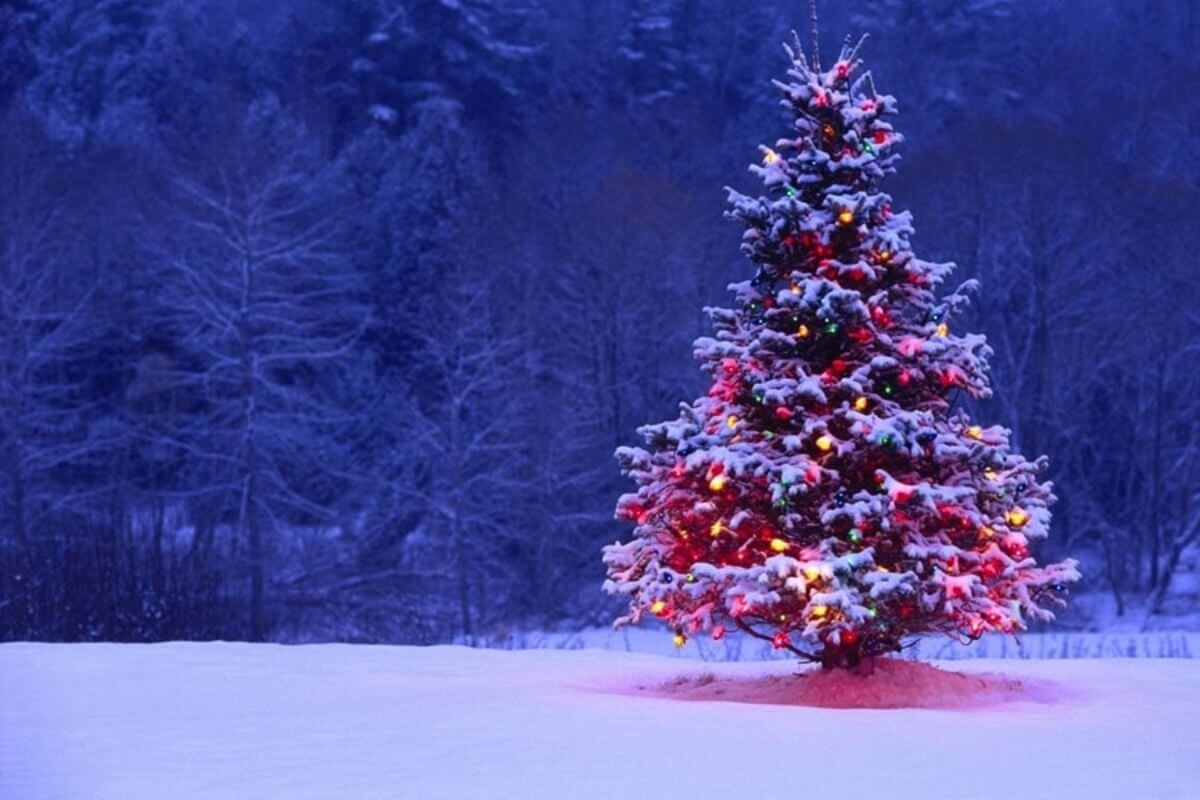 At this huge and gorgeous garden centre, kids aged three years and above can enjoy a children's full English breakfast followed by a meeting and a gift from Santa. Kids aged between 0 and two years can swap the full English for toast and jam. There's also plenty of food for sale in the café for accompanying adults.
Ticket prices for children aged three years and above start at £10.95. Children under the age of three years and accompanying adults can get tickets for £4.95.
9. Christmas at Walmer Castle – Light Trail
1st December 2023 – 1st January 2023
Brand new for 2023, you'll have the chance to see Walmer Castle in a totally different light this festive season, when an interactive light trail will take over the grounds for the first time.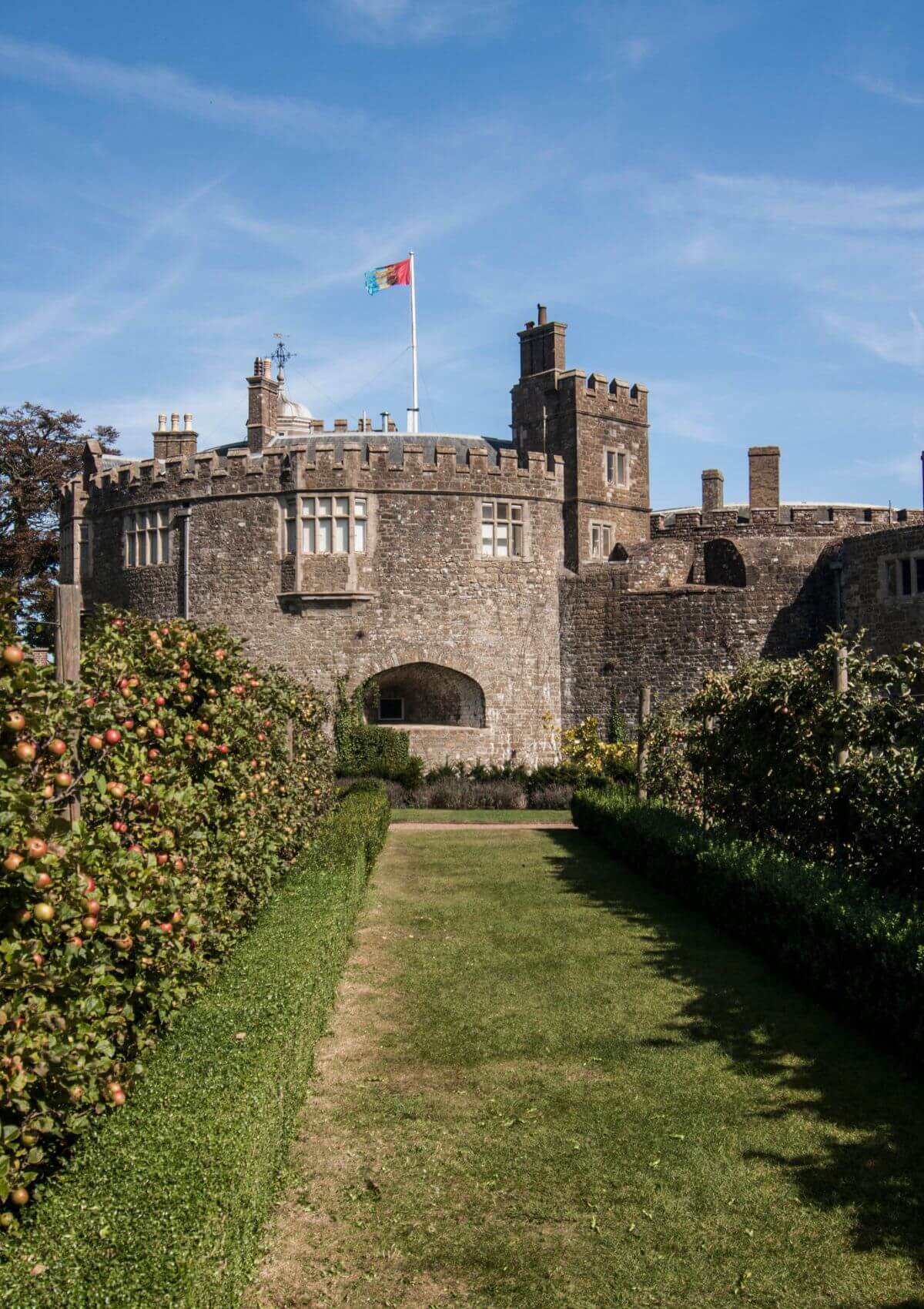 All the displays of light and sound have been designed to complement the castle's natural surroundings. You can expect magical surprises around every corner, not to mention perks such as festive food and warming cocktails (for the adults).
Standard ticket prices start at £22.75 per adult and £17 per child aged three to 16 years (children under three years enter for free). Become a member of English Heritage for cheaper deals on events throughout the year.
10. Winterland Bluewater
11th November 2023 – 7th January 2024
Winterland Bluewater in Dartford is an excellent place to take the kids for Christmas in Kent. Fair rides, games and a host of festive treats await at this amusement park every weekend from the 11th November (every day from 27th November 27th).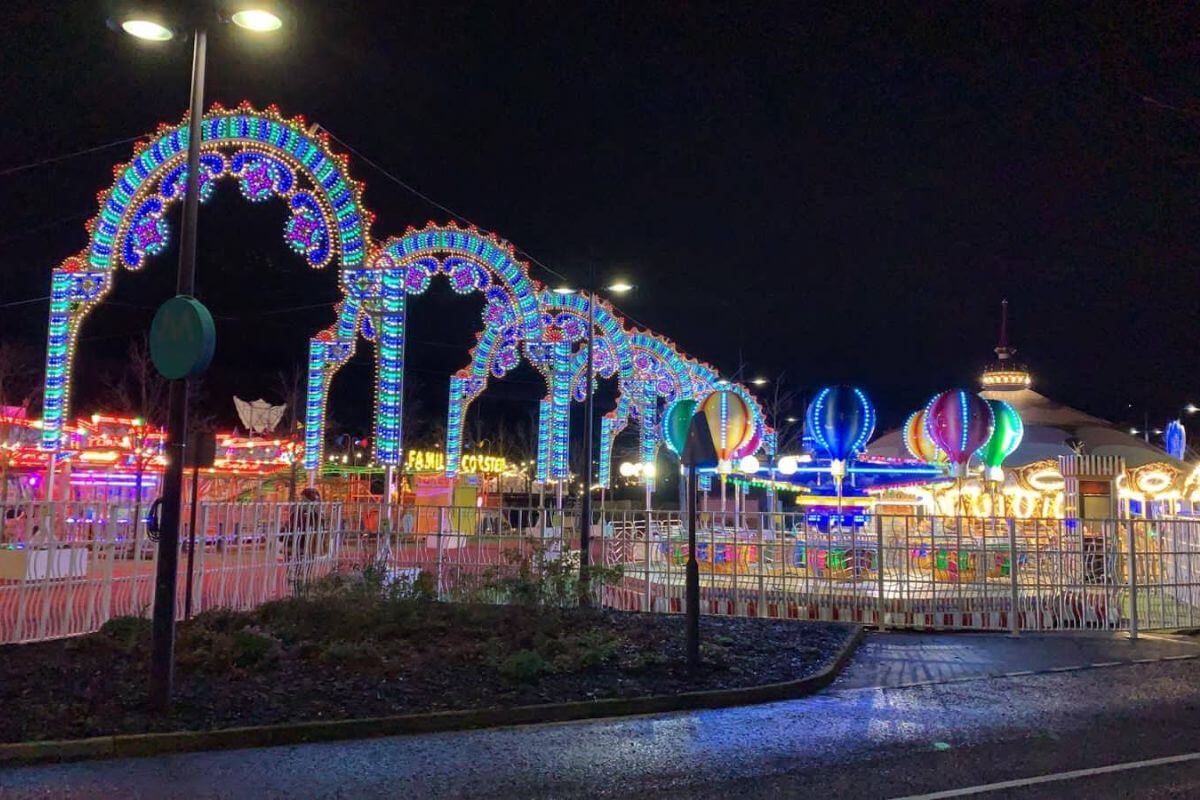 You can play a vast array of traditional fair and carnival games at Winterland Bluewater. Some of our favourites involve classic target practice games and slide racing.
For the kids, rides include Monster Trucks, Santa's Toy Ride and the Christmas Carousel. There'll also be plenty on offer for adults, such as the Waltzer, Twist, Extreme and Freak Out.
Standard entry tickets cost £3, and you'll have to pay separately for rides. You can save money by purchasing bundles and combo tickets for Winterland Bluewater online.
11. Christmas at Ightham Mote
18th November 2023 – 7th January 2024
Fancy indulging your inner history buff this Christmas? Ightham Mote is a medieval moated manor house dating back over 700 years. Despite its old age, the festive season sees the manor injected with a new colourful lease of life.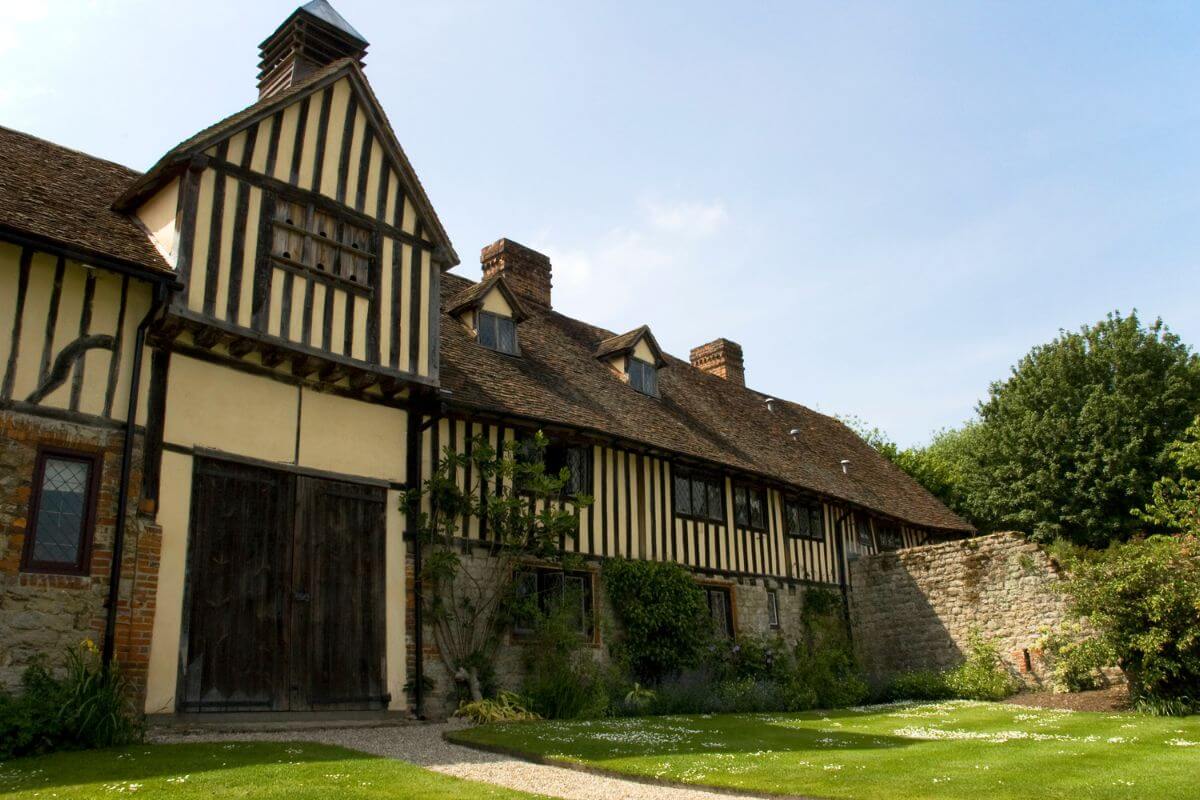 From mid-November to early January, Ightham Mote opens both its floors to the public, making for a once-a-year historical sightseeing experience. There'll also be lots of festive activities taking place, from carol singing to craft workshops.
The kids can meet Father Christmas at Ightham Mote on the 18th and 19th of December.
12. Wealden Times Midwinter Fair at The Hop Farm
16th – 18th November 2023
If you're looking for unique gifts this Christmas, we recommend browsing the original and handmade Christmas gifts on offer at The Hop Farm in Paddock Wood during the Wealden Times Midwinter Fair.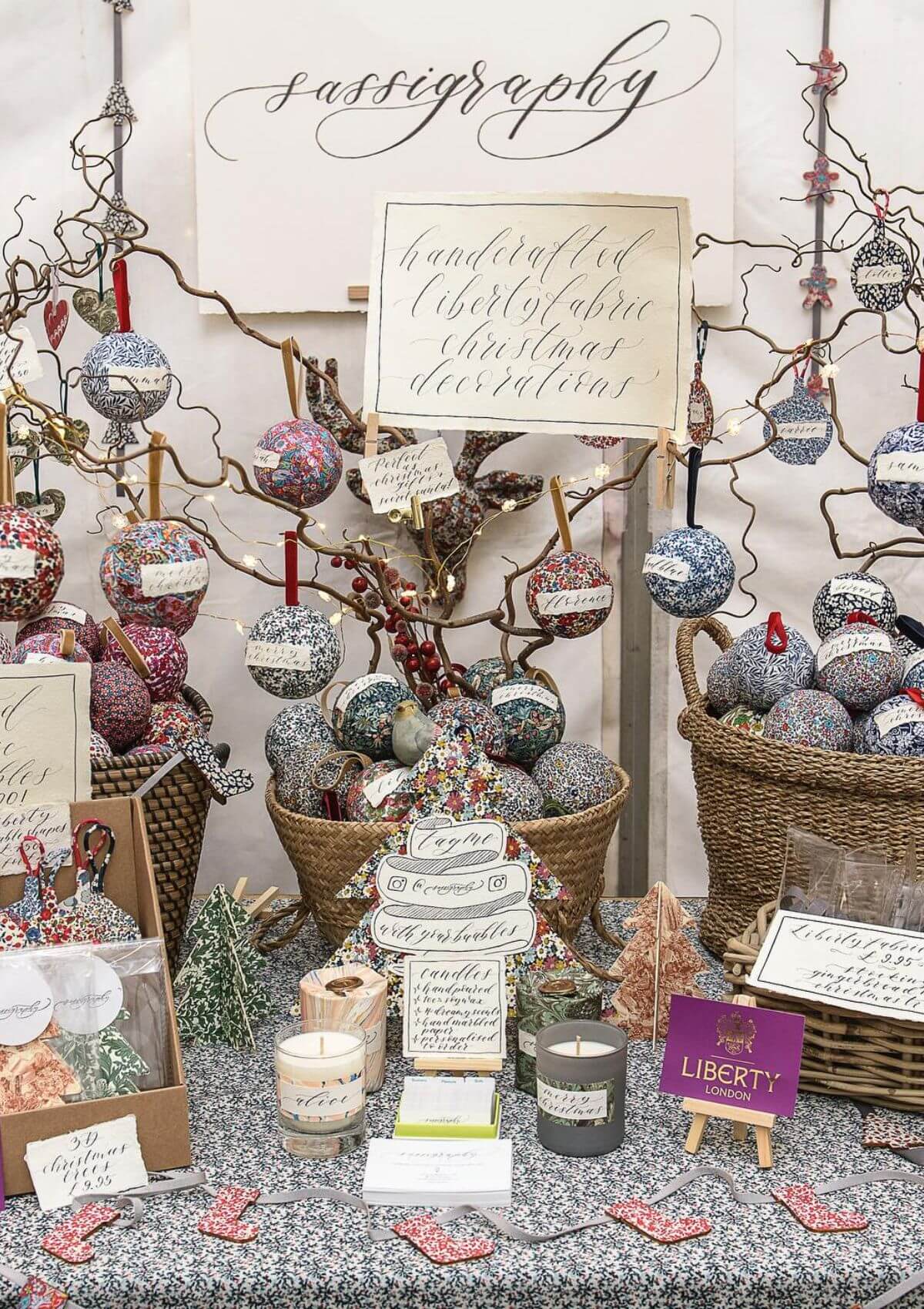 The Fair will bring together over 220 handpicked exhibitors and vendors, who will display their goods on stands inside seven heated marquees. You'll see plenty of amazing high-end gifts for children as well as your home and garden. You'll also find quirky items ranging from seasonal fashion items to Christmas tree fairies.
Ticket prices start at £17 per adult and £8 per child.
What are your favourite days out at Christmas in Kent?
As you can see, there's a diverse plethora of activities taking place during the run-up to Christmas in Kent this year. Whether you want to follow a light trail through historic country house grounds, meet Santa Claus aboard a heritage train or shop until you drop at a Christmas market, there are plenty of Christmas events in Kent in 2023 to keep you entertained.
Have we missed any days out at Christmas in Kent that you think our readers should know about? Let us know in the comments below.
Quick list of the best days out at Christmas in Kent
Christmas at Hever Castle
A Narnia Christmas at Leeds Castle
Santa Train: Kent & East Sussex Railway
Christmas at Bedgebury
Christmas markets in Kent
Ruxley Manor Ice Skating
Experience Christmas at Kent Life
Breakfast with Santa at Reuthe's
Christmas at Walmer Castle – Light Trail
Winterland Bluewater
Christmas at Ightham Mote
Wealden Times Midwinter Fair at The Hop Farm
---