Here are all the best Easter days out this year, from Visit England. If you want to have a special day out for Easter this year, then just pick your favourite from the below!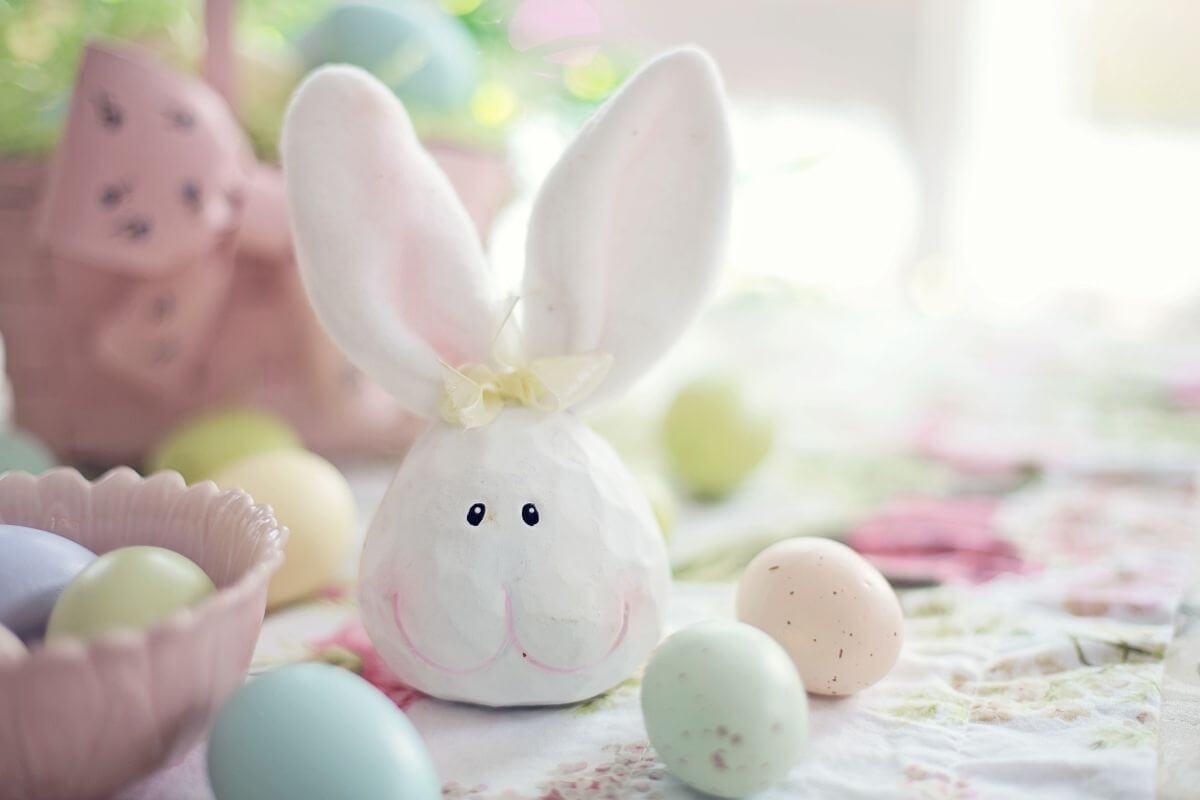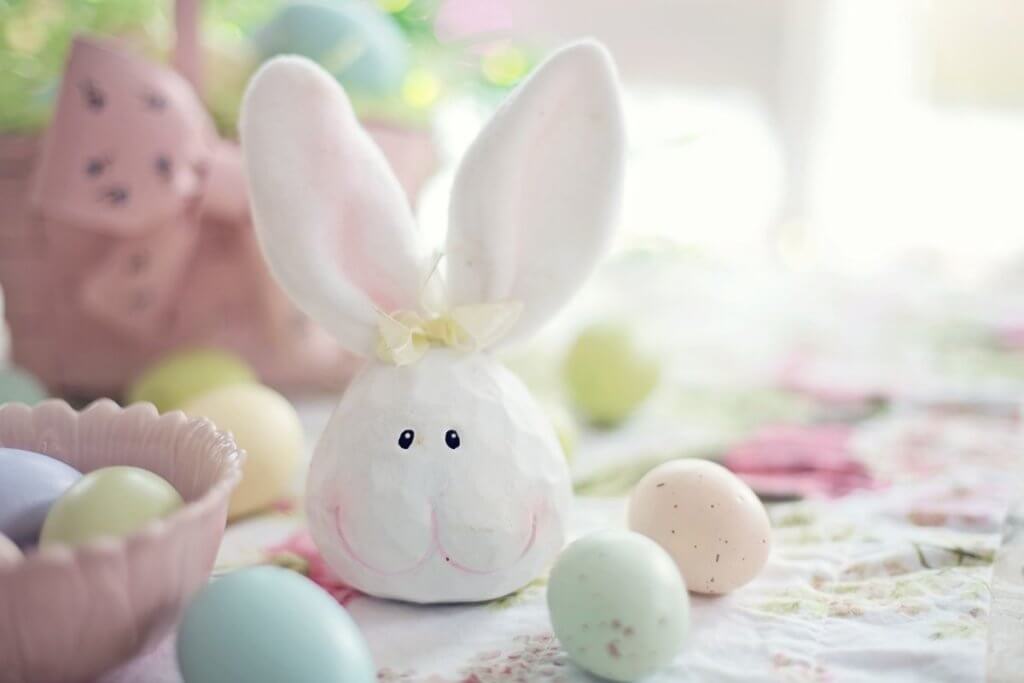 Egg hunts and chocolate delights
1. Easter events with the National Trust, Nationwide
16-19 April
National Trust properties and gardens have some eggs-cellent plans in place for Easter. Amongst the nature-inspired activities on offer are some of the most exciting Easter egg hunts across the country. And the chocolate reward at the end of the trail is none other than a Rainforest Alliance egg to devour, made from responsibly sourced cocoa making it an even tastier treat.
www.nationaltrust.org.uk/features/join-the-easter-egg-hunts
READ MORE: The Best Days Out in April in England
---
2. Easter Egg masterclasses, York Cocoa Works, North Yorkshire
9, 10, 16 April, adults £55, children £35
The York Cocoa Works chocolate emporium is the stuff of Willy Wonka-inspired dreams. From bean to bar, all chocolate is manufactured locally, with the chance to get creative in the workshops on offer this Easter – such as lollipop, Easter egg and chocolate bar making, and the important job of taste testing. A sure way to feed a sugar fix.
www.yorkcocoahouse.co.uk/collections/chocolate-easter-eggs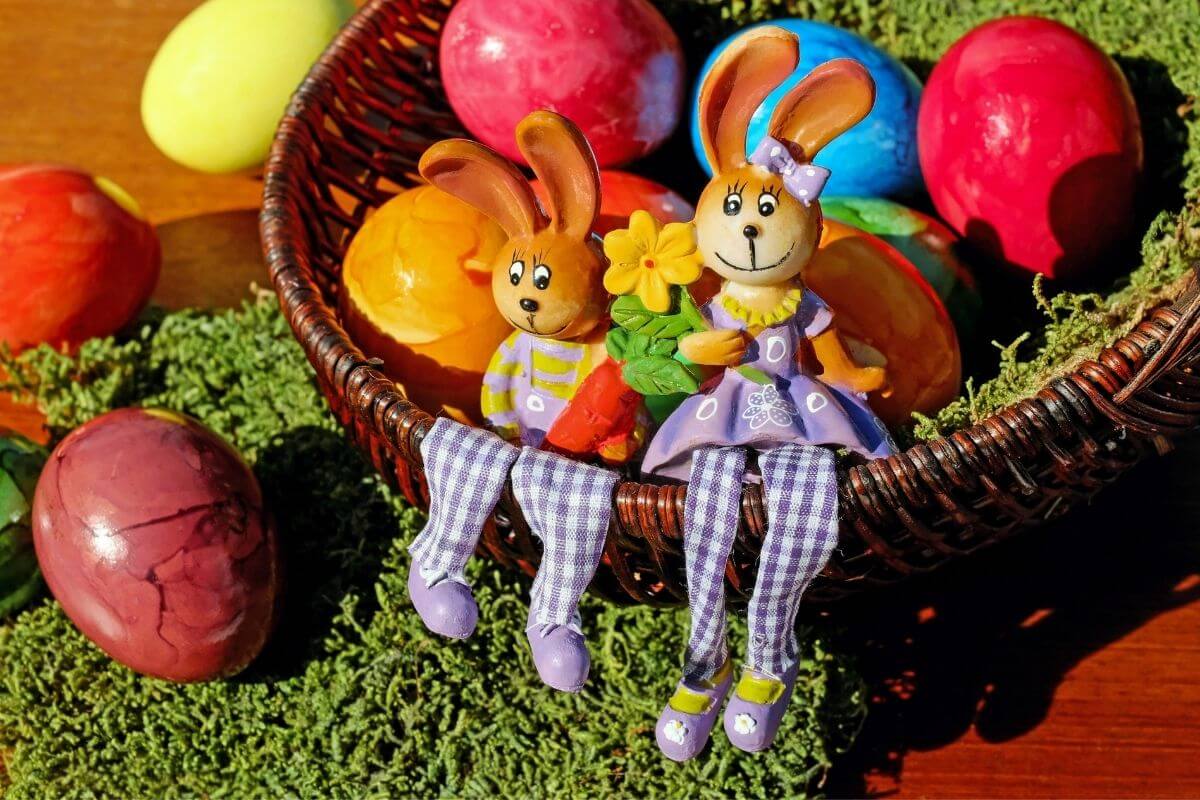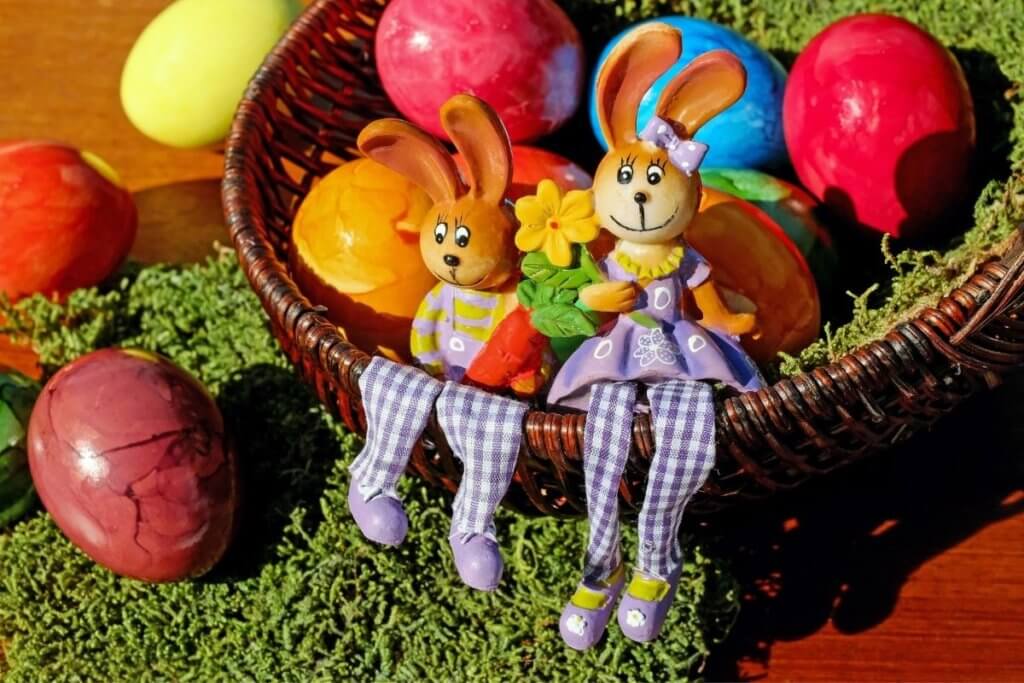 READ MORE: The Best Days Out in March
3. Blenheim Palace x Hotel Chocolat, Oxfordshire
15-18 April
Blenheim Palace has teamed up with luxury chocolatiers, Hotel Chocolat over the Easter weekend to offer young visitors the chance to create their own tasty treats. Taking place in the Palace's Walled Gardens, interactive workshops will guide children through the fascinating history of cocoa beans whilst experimenting, decorating, and personalising their very own chocolate slabs. Children's Chocolate Workshop, £15. Look out for the Easter bunny too!
www.blenheimpalace.com/whats-on/events/easter/
4. Easter Chocolate Making Masterclass, Sussex
24 & 25 March
Learn to make artisan chocolates this Easter under the expert guidance of Mike Noble, Owner & Head Chocolatier from the acclaimed Sussex based artisan chocolatiers, 'Noble and Stace'. Budding chocolatiers will have the chance to practice making their very own Easter eggs, Easter themed bunny chocolates, fresh cream and caramel truffles. Beautifully presented and served with a recipe handout, it's the perfectly indulgent gift that keeps on giving. The masterclass costs £150 including tuition; lunch and over £50 worth of your quality chocolate creations gift wrapped for Easter.
theartisanbakehouse.com/collections/chocolate-making-masterclasses/products/special-easter-chocolate-making-masterclass
5. Easter Dragon hunt at Ludlow Castle, Shropshire
9-24 April
Dragon's eggs are due to hatch this Easter weekend at Ludlow Castle which calls for a baby dragon hunt. Little and big kids alike are sure to have fun spotting the clues and claiming their chocolate themed prize. It's £2.50 per trail.
www.ludlowcastle.com/event/easter-dragon-hunt/
6. Giant eggs at RHS Garden Bridgewater, Salford
2-24 April
Like something from outer space, the giant, multi-coloured eggs are due to land at RHS Garden Bridgewater, Salford. The new 156-acre garden will be invaded by ginormous, painted eggs disguised amongst the flora and fauna, as part of a special Easter trail. Guaranteed fun for the whole family.
www.rhs.org.uk/Gardens/RHS-Garden-Bridgewater/ViewEvent?EFID=3284&ESRC=CMS
7. Easter at Knebworth, Hertfordshire
15-18 April
A long bank holiday weekend calls for a classic Easter egg hunt in the grounds of the magnificent Knebworth Gardens. Simply follow the clues around the trail and solve the word jumble. There will also be a craft activity and tickets offer access to Knebworth Park, Gardens, Adventure Playground with Fort Knebworth and Dinosaur Trail. Entry from £11.50. Trail sheets £1.
www.knebworthhouse.com/events/easter-trail/
Easter Events for 2022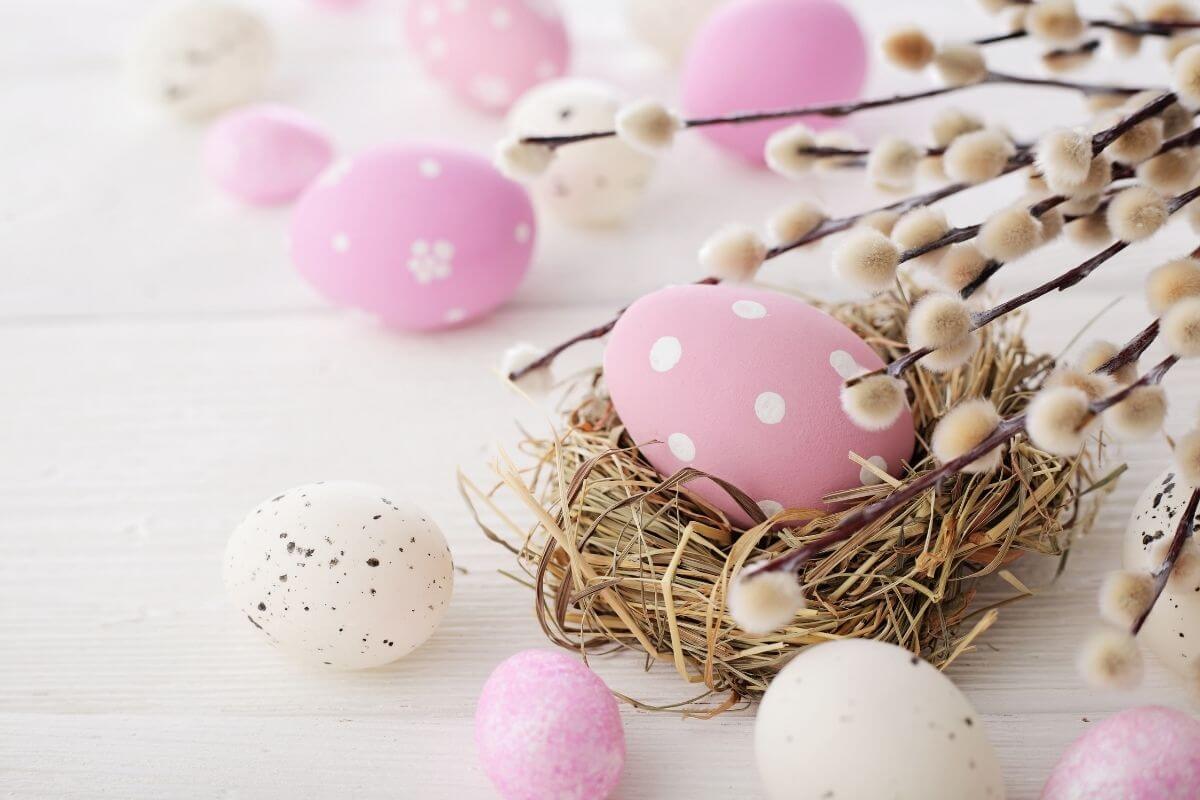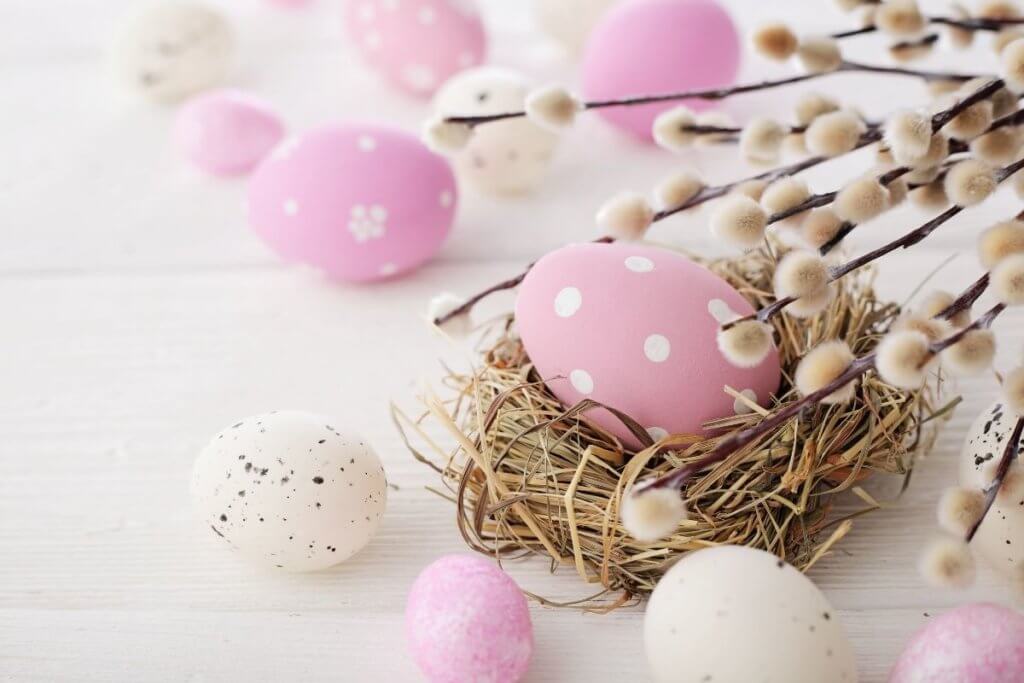 8. Chocolate Festival, York
14-18 April, free entry
What a sweet indulgence it will be to wander through Parliament Street, York this Easter for the first time in two years, chocolate treats in hand, at the five-day Chocolate Festival. As part of the celebration of the city's rich chocolate heritage, a vast variety of sugary delights will be on offer, all served from the very best local traders, chocolatiers, bakers and chefs. It'll make a great day out in York even better.
9. CountryTastic, Malvern, Worcestershire
14 April
CountryTastic provides a jam-packed day for all the family this Easter. From tractor and trailer rides, and pottery workshops, to a play barn and the opportunity to meet all the farmyard favourites, as well as rabbits, guinea pigs and the very friendly ponies and donkeys. It's a great day out in Worcestershire.
10. West Country trails at Westonbirt Arboretum & WWT Slimbridge, Gloucestershire
Easter Duck Trail, 9-24 April
The trail to find Superworm continues at Westonbirt Arboretum. Armed with an activity pack, little ones are encouraged to discover all about the mighty creatures in the Julia Donaldson and Axel Scheffler classic tale, Superworm as they head off into the forest for an adventure. And if worms aren't quite Easter-themed enough for you, the Easter Duck trail at WWT Slimbridge Wetlands Centre might just do the trick. www.wwt.org.uk/wetland-centres/slimbridge/whats-on/easter-duck-trail-23
www.forestryengland.uk/westonbirt-the-national-arboretum/superworm-trail-westonbirt-arboretum
11. Bluebells, bunnies and frolicking goats at Park Farm, Shropshire
Open weekends from March
Does anything signify the Easter period more than baby animals? Park Hall Countryside Experience and Farm is offering the chance to interact with lambs, pet the guinea pigs, and watch the bunnies have fun in their own 'Burrowland' theme park. There's also a huge indoor play barn plus an outdoor adventure playground, zip wires, and vehicles to ride. Also try the 'Woodland Bluebell Nature Walk' – a must-do springtime amble. www.parkhallfarm.co.uk/
New Exhibitions this April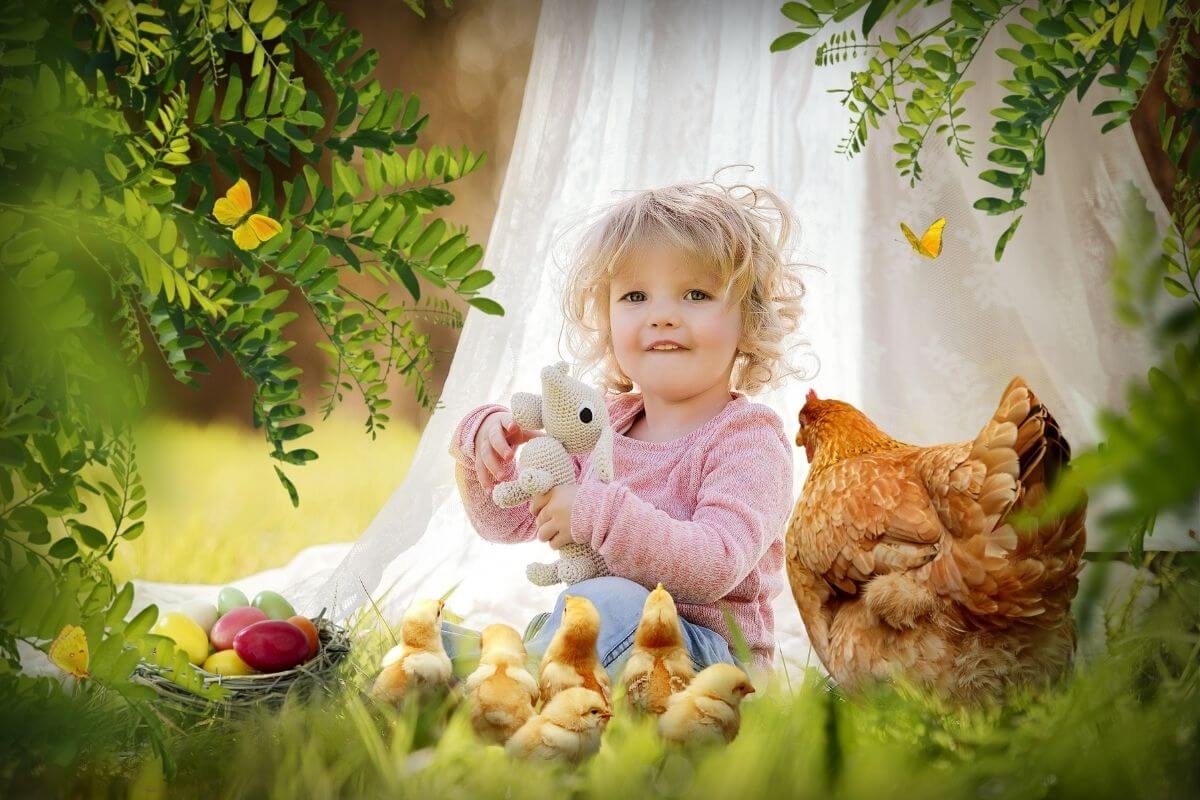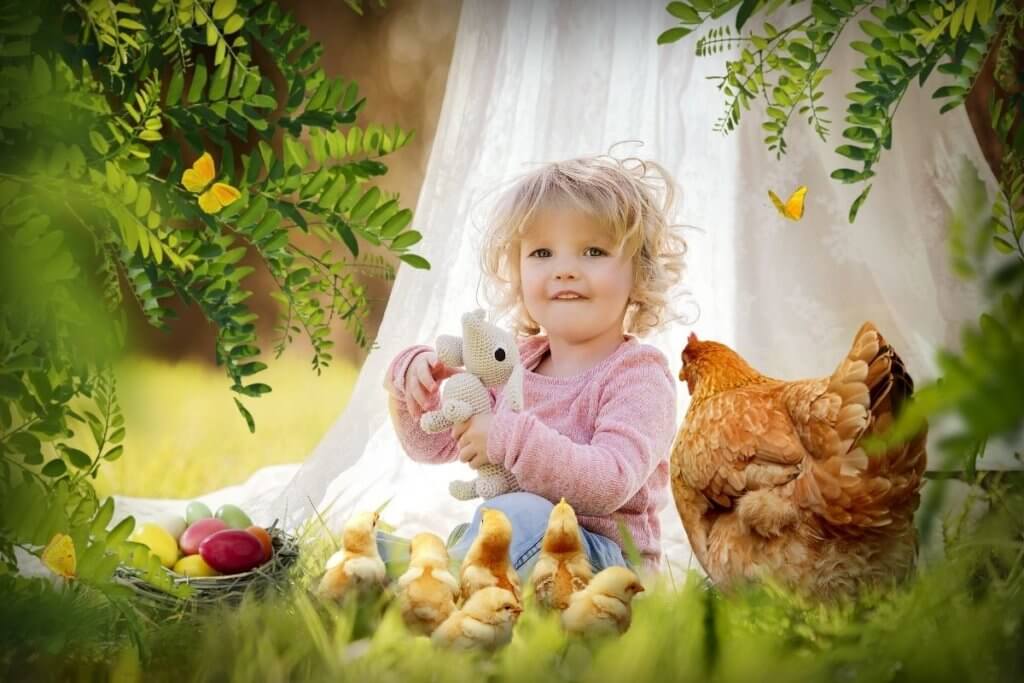 12. Burning Man at Chatsworth, Derbyshire
9 April – 1 October, free
For a different kind of Easter extravaganza, you'll be hard pushed to find a more contrasting scene, as for the first time in the UK, giant sculptures from Nevada's Black Rock Desert festival, Burning Man are coming to the Peak District. Chatsworth will play host to free-to-access Radical Horizons: The Art of Burning Man at Chatsworth exhibition, displaying 12 monumental sculptures in the 1000-acre parkland. It will be a sight to behold. www.chatsworth.org/events/burning-man
13. Dino Kingdom, Gunnersby Park, London
1 – 18 April
Just in time for Easter, the dinosaurs have scared off the bunnies and descended on London's Gunnersby Park as the first ever Dino Kingdom opens its gates. The epic outdoor, prehistoric exploration for the whole family, will bring these infamous creatures 'back to life' – expect to encounter a 16-metre-tall T-Rex and an 18 metre Apatosaurus. An educational experience as much as an adventure, perfect for those budding palaeontologists out there, with an excavation sandpit, dinosaur eggs, fossils, volcanoes, a giant dinosaur skeleton head and a walk-through fossil tunnel. Adults from £14, children from £12.
Definitely one of the best dinosaur days out in England – for April anyway!
14. Van Gogh: The Immersive Experience, Bristol
From April
For a more cultured approach to the Easter break, Van Gogh: The Immersive Experience heads to Bristol and involves a 20,000 square foot light and sound spectacular featuring two-story projections of the artist's most compelling works, resulting in a 360-degree experience of one of history's greatest artists. Expect floor-to-ceiling stretches of Van Gogh's work, galleries that chronicle his life, larger than life re-creations and engaging interactives. Adults from £21.90, children from £14
15. 'Hockney's Eye: The Art and Technology of Depiction', Cambridge
15 March – 29 August, free entry
This spring and summer, one of the most iconic artists of our time, David Hockney takes over Cambridge with an exhibition across The Fitzwilliam Museum and The Heong Gallery, Downing College. Through both traditional and futuristic ways of making art, the exhibition explores Hockney's fascination with how the world is seen, and how the world of time and space can be captured on the surface of a flat picture. Not one to be missed. fitzmuseum.cam.ac.uk/visit-us/exhibitions/
Easter days out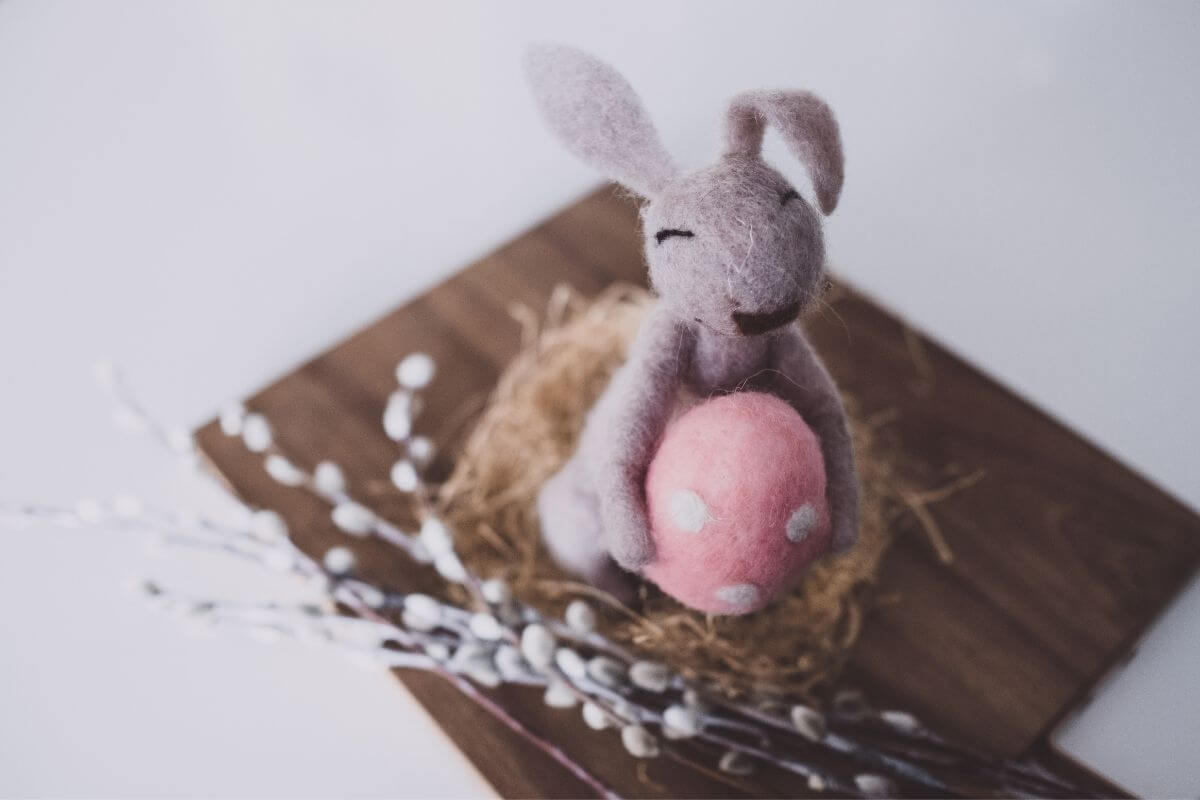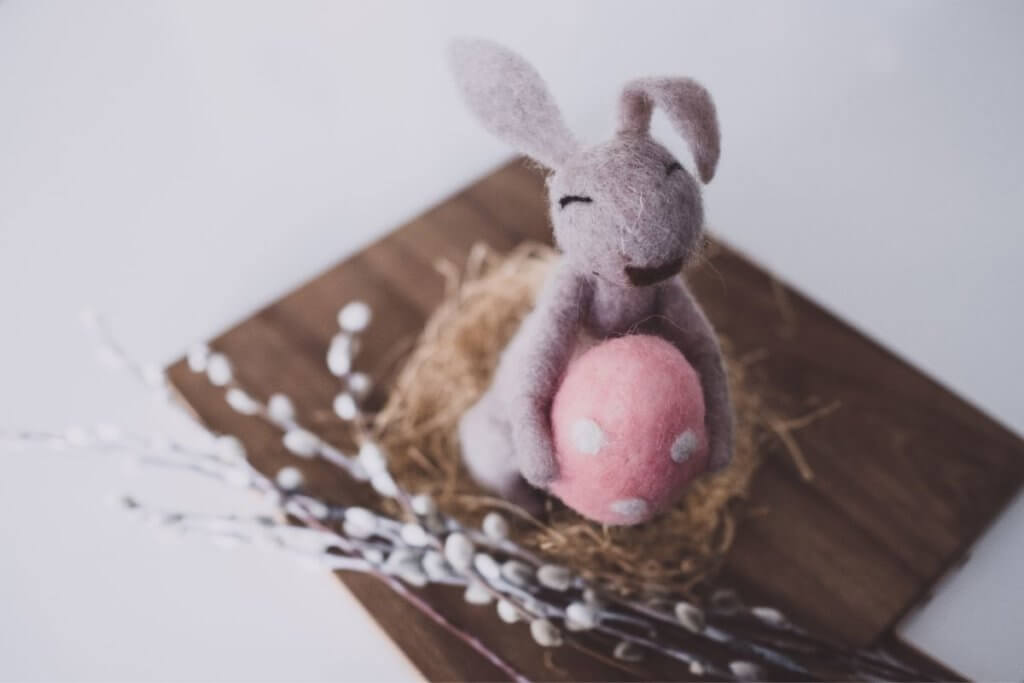 Hope these great Easter days out have inspired you to have your own adventure this April, let us know if you have any more to add!
---