The best Easter days out this year range from egg hunts at National Trust properties to inner-city chocolate festivals. If you want to have a special day out for Easter, pick your favourite from below!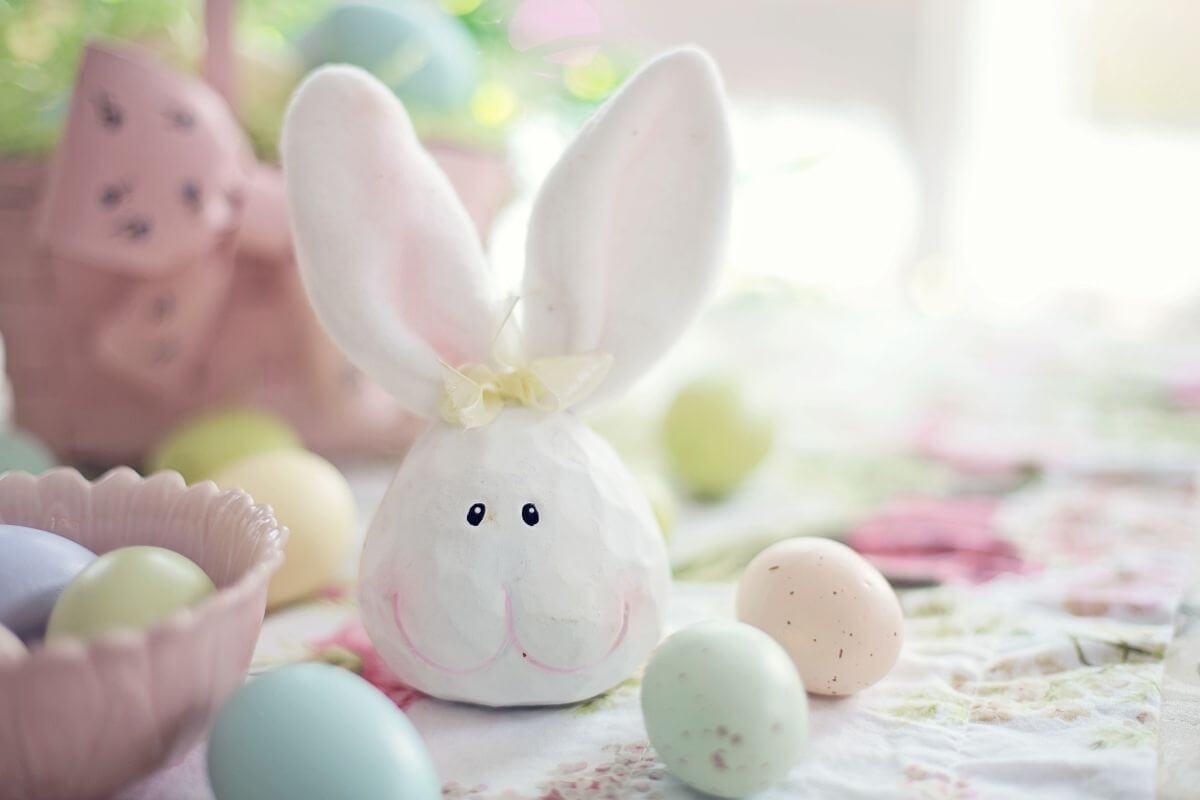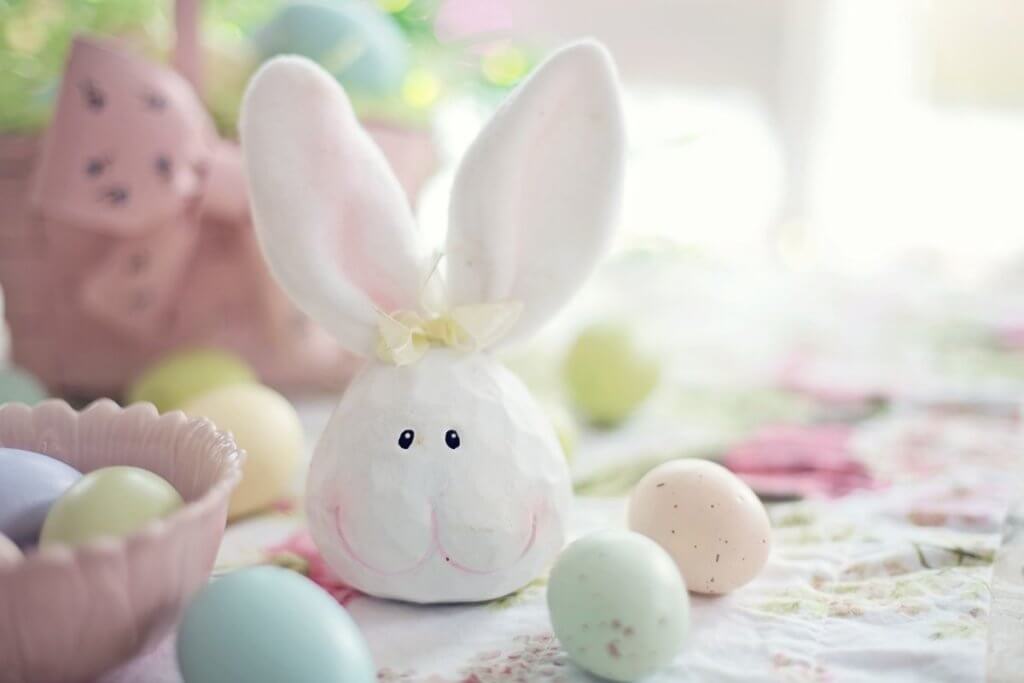 There's no shortage of fun-filled and family-friendly easter events in England this coming April. If you want a glimpse into the nation's heritage, you can follow egg trails through magnificent gardens at National Trust properties. Prefer days out in the city? You'll find festive events, markets and chocolate workshops in urban centres throughout England.
No matter where you are in the country, there's bound to be an 'egg'-citing event taking place near you. If you fancy travelling a littler further adrift, these events will give you some inspiration for your Easter holiday in England.
Days Out for Easter 2023
From Easter egg masterclasses to Easter extravaganzas at stately homes, here are some of the best days out Easter has to offer for 2023.
1. Easter Events with the National Trust, Nationwide
1–16 April 2023
National Trust properties throughout England have some egg-cellent days out planned for Easter, including some of the most exciting Easter egg trails across the country. And the reward at the end of the trail is none other than a Rainforest Alliance or Free-Form chocolate egg, made from sustainably sourced cocoa.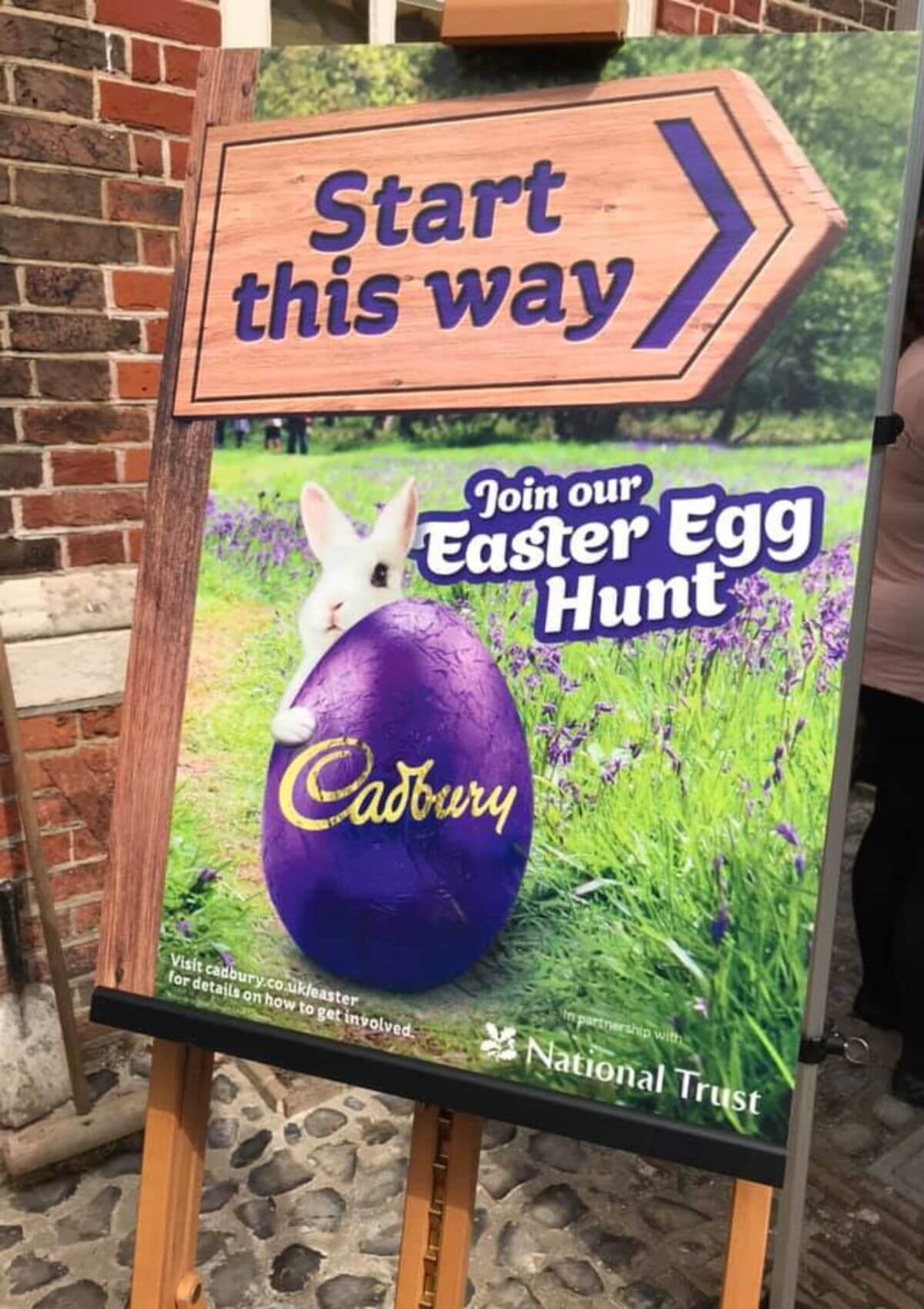 If you're looking for easter days out in London, follow the Easter egg trail at Rainham Hall. Little Moreton Hall in Cheshire's Easter egg hunt will include games for children and insights into the lives of England's animals in spring.
Tickets for most National Trust Easter egg trails cost just £3 per person. Find an Easter egg trail near you for more information on dates and activities.
READ MORE: The Best Days Out in April in England
---
2. Easter Egg masterclasses, York Cocoa Works, North Yorkshire
17 March–16 April 2023
The York Cocoa Works is a chocolate emporium in York that is offering Easter Egg & Bunny Chocolate Bar Making Workshops this Easter.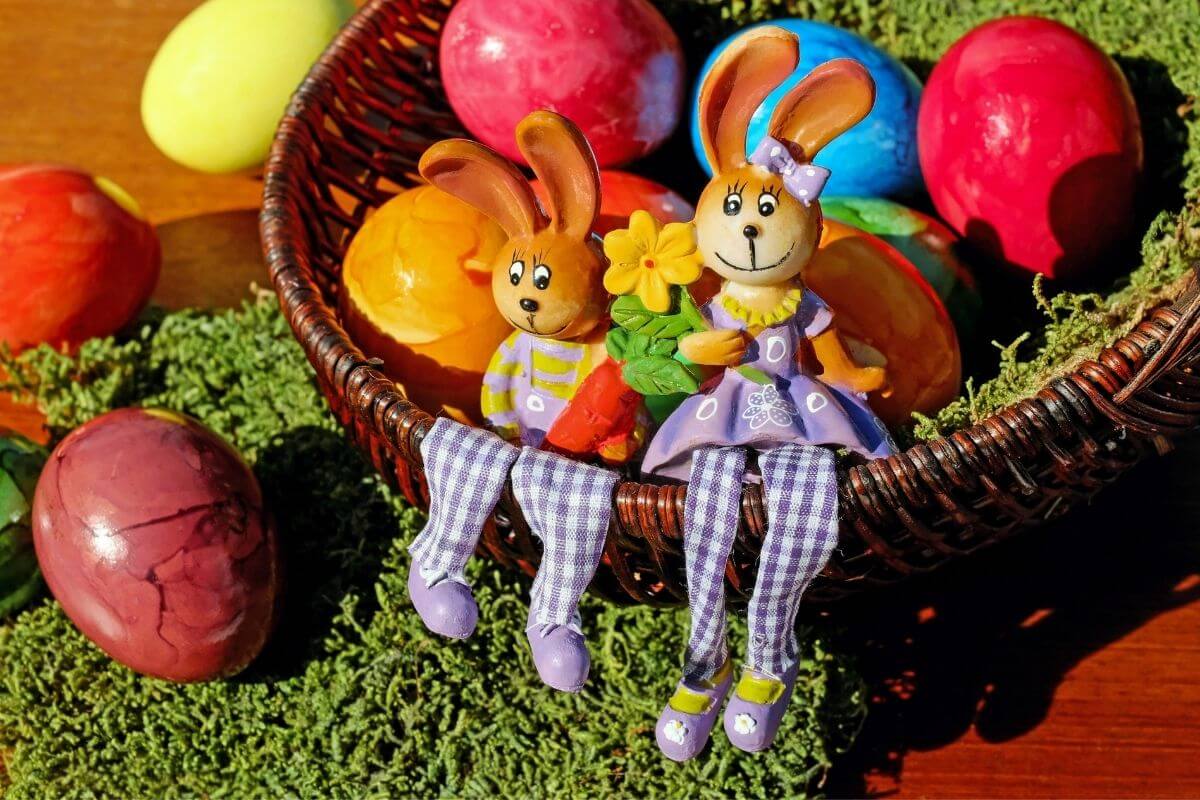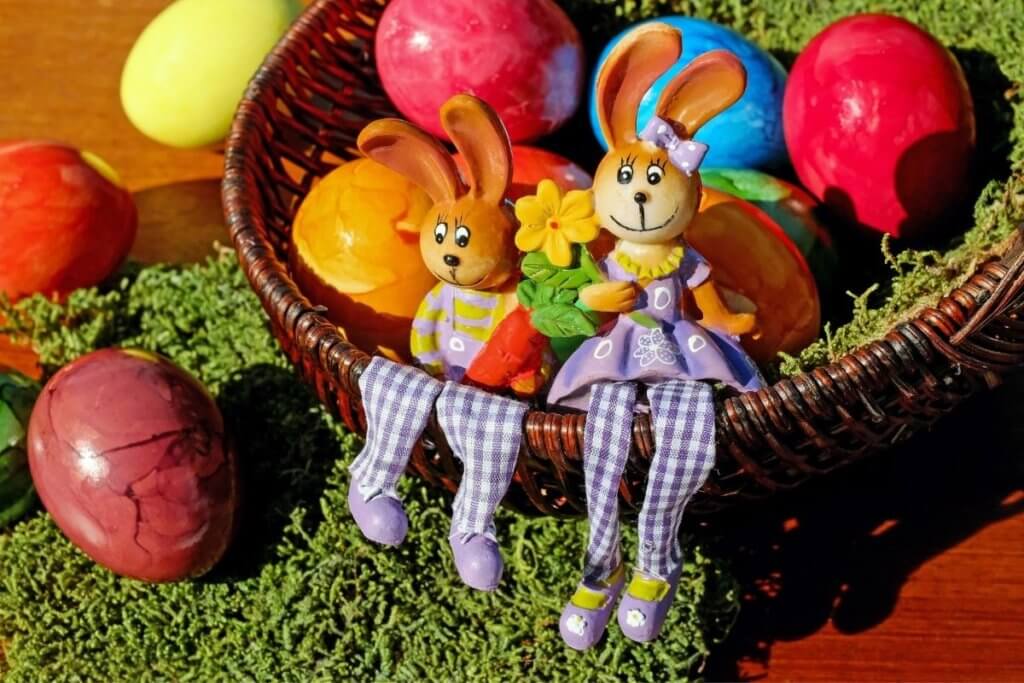 From bean to bar (or egg), all the chocolate at this Willa Wonka-esque venue is manufactured locally. Fancy making your own Easter eggs and chocolate bars this year? Join a workshop at the York Cocoa Works – there'll be plenty of delectable samples to go around. A sure way to satisfy your sweet tooth.
If you're looking for Easter holiday ideas, you might want to stay for the night and squeeze a bit of sightseeing into a one-day York travel itinerary. Landmarks including York Minster, the Shambles and the National Railway Museum are up there with the best things to do in North Yorkshire. There's also plenty to see nearby if you fancy a day trip from York.
READ MORE: The Best Days Out in March
3. Blenheim Palace's Easter Eggstravaganza, Oxfordshire
7–10 April 2023
At Blenheim Palace's Easter Eggstravaganza, the kids can learn amazing skills such as bubble performances, circus acting and balloon modelling in the Walled Garden. There'll also be egg hunts, trampolines, a travelling vintage variety show and an appearance from the Easter bunny.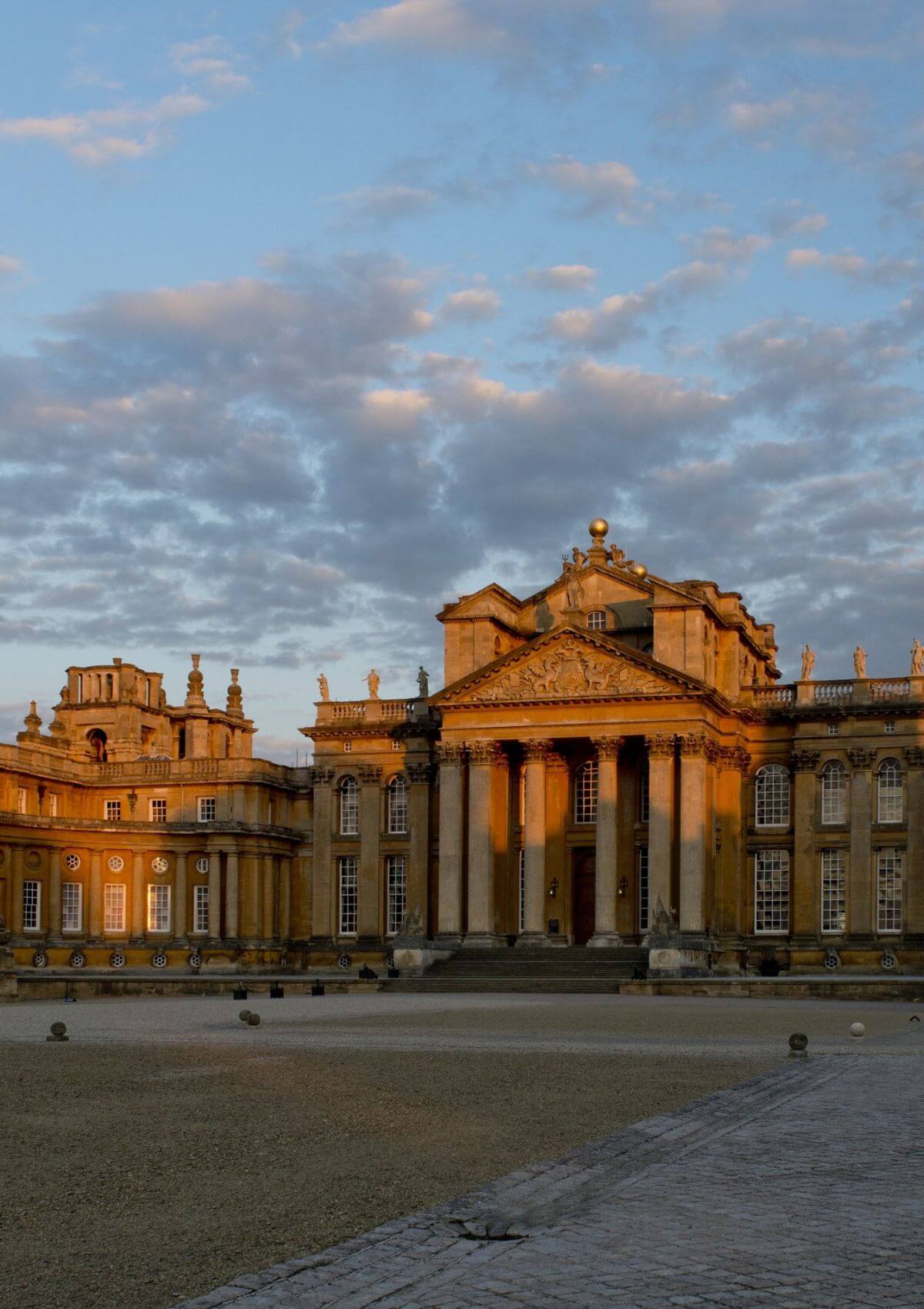 Days out for Easter don't get much better than Blenheim Palace's Easter Eggstravaganza. If you're making a holiday out of your visit, you'll find plenty of amazing things to do in Oxfordshire. Want to visit a few more of the UK's heritage homes? Read about some of the best stately homes in England.
4. Visit LEGOLAND for Easter, Birmingham and Manchester
Spend the day at LEGOLAND Discovery Centre Birmingham for the ultimate indoor playground this Easter. There's lots of LEGO to build, a 4D cinema and soft play too. Take a look at Mini Land – made from an incredible 1.5 million bricks. There's also a Kingdom Quest ride – a magical ride for all the family to enjoy. 
Or, Manchester's LEGOLAND Discovery Centre is the perfect place to learn and have fun before you indulge in your chocolate rabbits. Learn building tips from their Master Model Builder Workshops or get creative building your own vehicle at their LEGO Racers, Build and Test area. There are also three LEGO rides, eleven LEGO play zones and a 4D cinema, as well as the unique opportunity to see all of Manchester's top attractions made from LEGO in their MINILAND display.
5. Easter Chocolate Making Masterclass, West Sussex
28 & 29 March
Learn to make artisan chocolates at the Artisan Bakehouse in Ashurst this Easter under the expert guidance of Mike Noble, Owner & Head Chocolatier from the acclaimed Sussex based artisan chocolatiers, 'Noble and Stace'.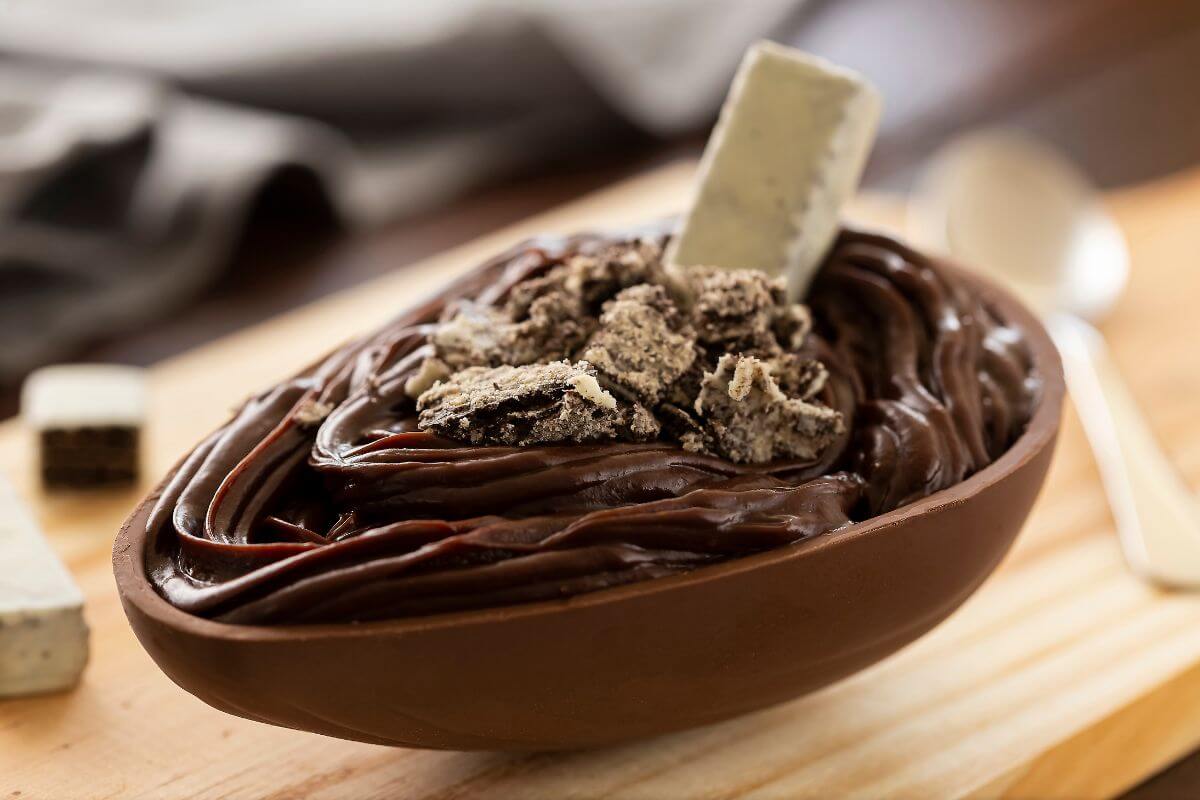 Budding chocolatiers will have the chance to practice making their very own Easter eggs, Easter themed bunny chocolates, fresh cream and caramel truffles. Beautifully presented and served with a recipe handout, it's the perfectly indulgent gift that keeps on giving.
While you're in the area, don't forget to check out places like Chichester and the Knepp Safaris at Horsham to make the most of a day out in West Sussex.
6. Giant eggs at RHS Garden Bridgewater, Salford
1–16 April 2023
This Easter at RHS Garden Bridgewater, you can search for giant, multi-coloured eggs that look as if they've arrived from outer space.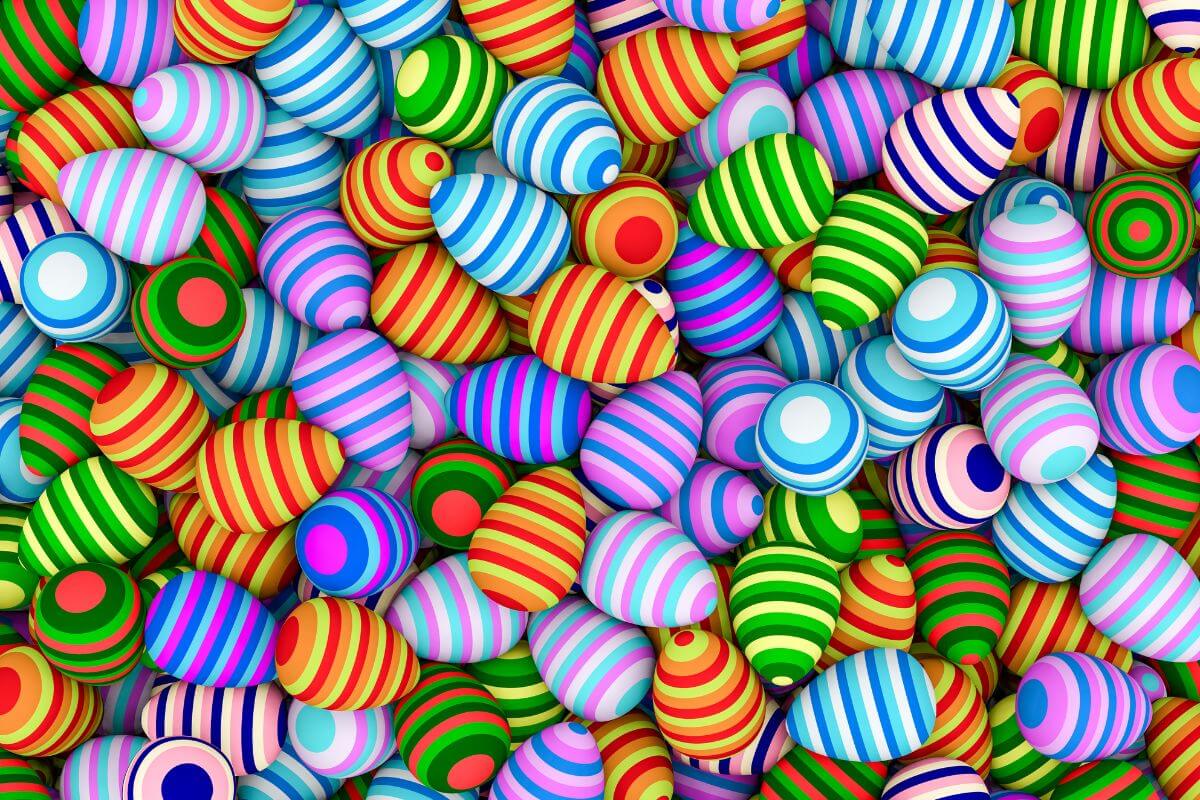 This 156-acre garden will be invaded by huge, painted eggs hidden among the flora and fauna. This special Easter trail offers one of the best days out Easter has to offer. On top of the larger-than-life egg hunt, there will also be craft activities for the entire family. And, of course, there will be lots of chocolatey prizes.
If you need a few Easter holiday ideas, why not consider staying in Greater Manchester for the night? There a lots of free things to do in Manchester to make your budget stretch as far as possible.
7. Visit SEALIFE Centre
Sea Life Manchester makes for a great Easter day out, especially if it's a rainy one this year. Visit the Rocky Hideout, where scary moray eels are waiting to give visitors a fright and strange mantis shrimp punch out their claws at 50mph if they get annoyed.
If visitors are feeling even braver then they can descend into the Lair of the Giant Crab, where Japanese spider crabs lurk. These monsters measure three metres from claw to claw – if you put a Mini Cooper car in their tank then they could stand over the top of it! The aquarium has multiple viewpoints around the crabs tank, so visitors can get as close as possible without getting wet.
Otherwise the National Sea Life Centre Aquarium in Birmingham is one of the best in the country. As well as the classic marine exhibits including a walkthrough tunnel and a tropical reef exhibit, the National Sea Life Centre in Birmingham is home to a colony of gentoo penguins, which visitors can see waddling around on the ice, and diving underwater, thanks to a clever exhibit which takes visitors below the surface of the penguins pool. The facility also breeds the penguins, meaning adorable chicks can often be seen by visitors to the centre. What more could you want from an Easter day out?!
8. Easter Chocolate Festival, York
5–9 April 2023
What a sweet indulgence it will be to wander through the Shambles and Parliament Street in York this Easter at the five-day Chocolate Festival.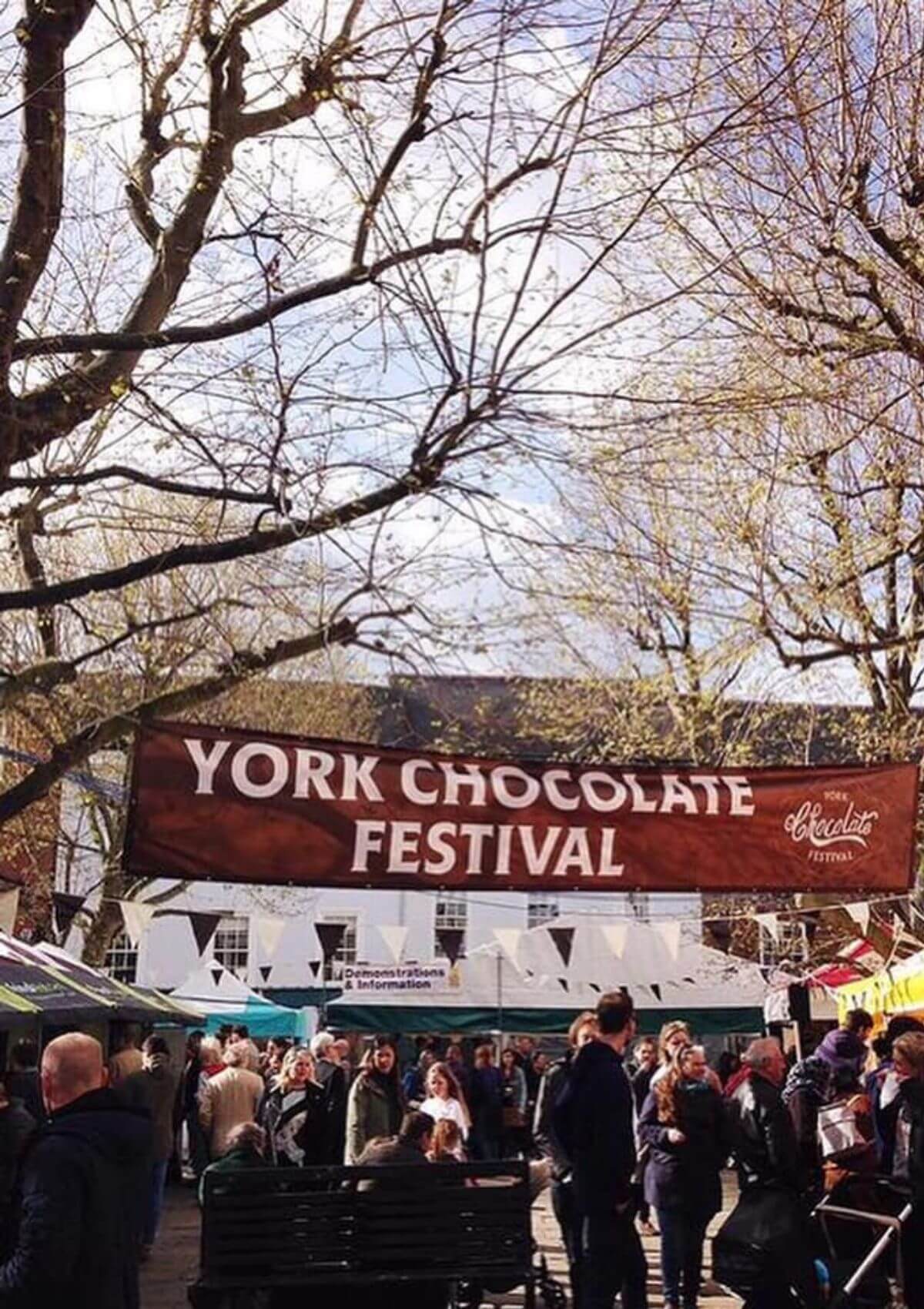 As part of the celebration of the city's rich chocolate heritage, a vast variety of sugary delights will be on offer, all served from the very best local traders, chocolatiers, bakers and chefs.
If you enjoy combining desserts with a touch of history, Easter days out don't get much better than this.
9. CountryTastic, Malvern, Worcestershire
6 April 2023
CountryTastic provides a jam-packed day for all the family this Easter. From tractor and trailer rides, and pottery workshops, to a play barn and the opportunity to meet all the farmyard favourites, as well as rabbits, guinea pigs and the very friendly ponies and donkeys. It's a great day out in Worcestershire.
10. Bluebells, bunnies and frolicking goats at Park Farm, Shropshire
Does anything signify the Easter period more than baby animals? Park Hall Countryside Experience and Farm offers you the chance to interact with lambs, pet the guinea pigs, and watch the bunnies have fun in their own 'Burrowland' theme park.
Besides adorable farm animals, there's also a huge indoor play barn plus an outdoor adventure playground, zip wires, and vehicles to ride. Also try the 'Woodland Bluebell Nature Walk' – a must-do springtime amble.
If you're looking for Easter holiday ideas, you might want to stay here for a few nights to embark on one or two days out in Shropshire.
11. Hever Castle and Gardens, Kent
1–16 April 2023
Fancy an Easter day out in the Garden of England? Head over to Kent's Hever Castle and Gardens, where you can take part in an egg hunt to win delicious chocolatey prizes.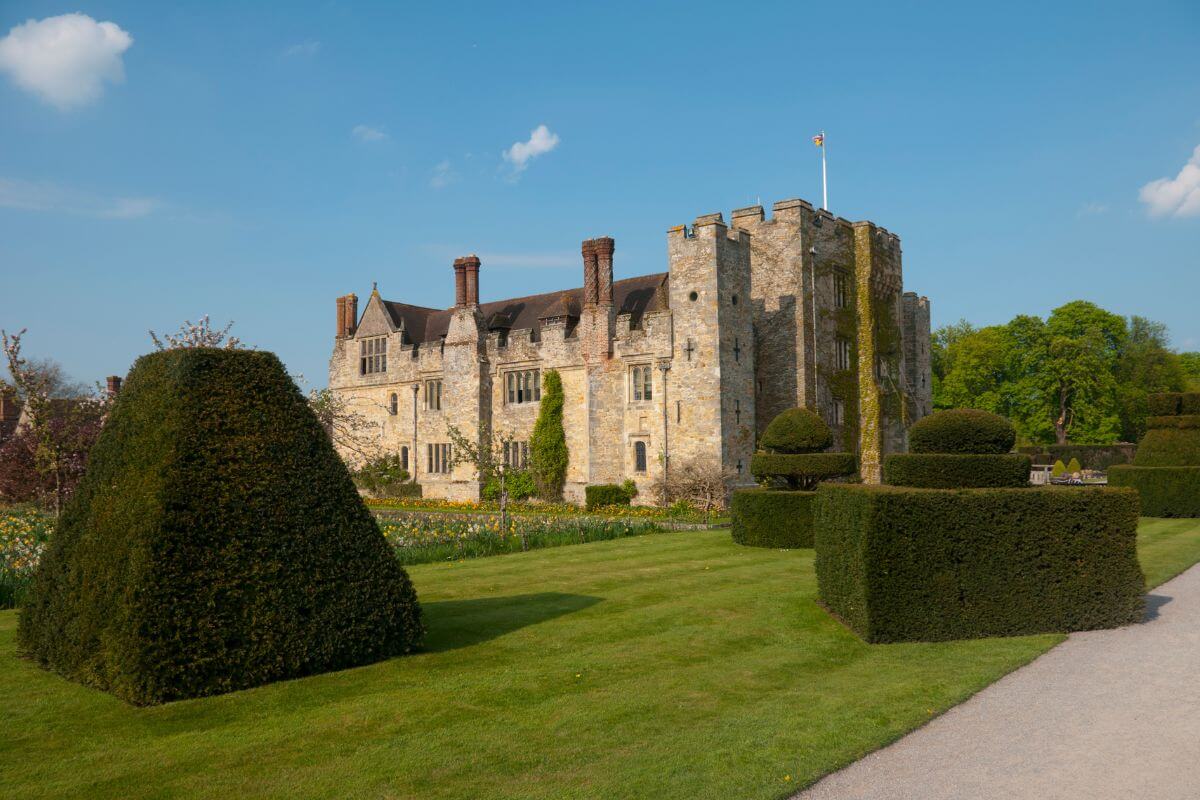 Besides eggs, you can search for the golden carrot hidden among veggies growing along the trail of colourful carrots. You can also admire spring blooms and, if you don't mind getting lost, attempt to find your way out of the water maze.
Easter guarantees to be special if you spend it at one of England's best castles. Stay in the area for a few days to embark on a couple of amazing days out in Kent.
12. Easter Stage Show at Cadbury World, Birmingham
Various dates from 1 April
If your Easter celebrations revolve entirely around chocolate, then you might want to head over to Cadbury World in Bournville this April.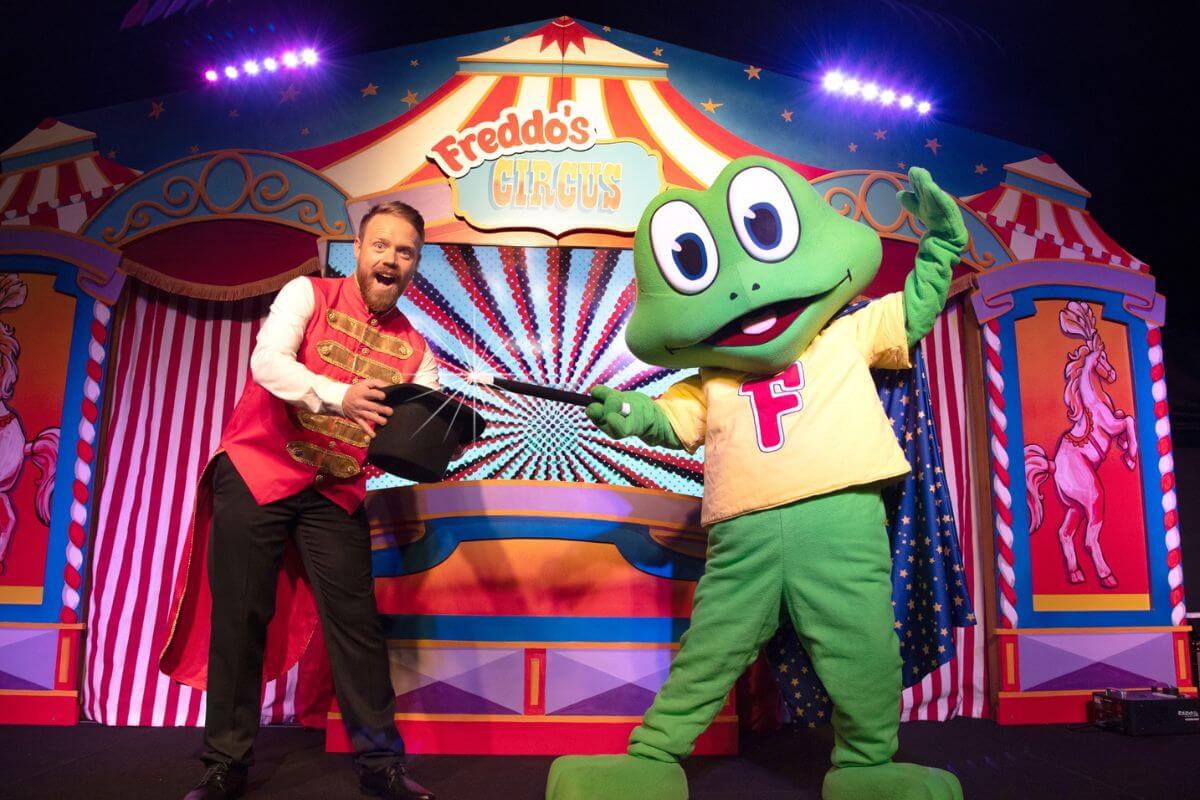 The Easter Stage Show will feature Mr Cadbury's Parrot, who you'll join on a quest to find the golden egg, with plenty of laughs along the way. You'll also have the chance to experience Freddo's Easter Egg Adventure.
While you're here, you might want to make the most of your time in the West Midlands by heading on a few days out from Birmingham.
13. Easter with Superworm at Kew Gardens, London
1–16 April 2023
For an outdoor Easter day out in London, take the kids to the magnificent Kew Gardens, which has plenty of Superworm-themed activities planned for this year.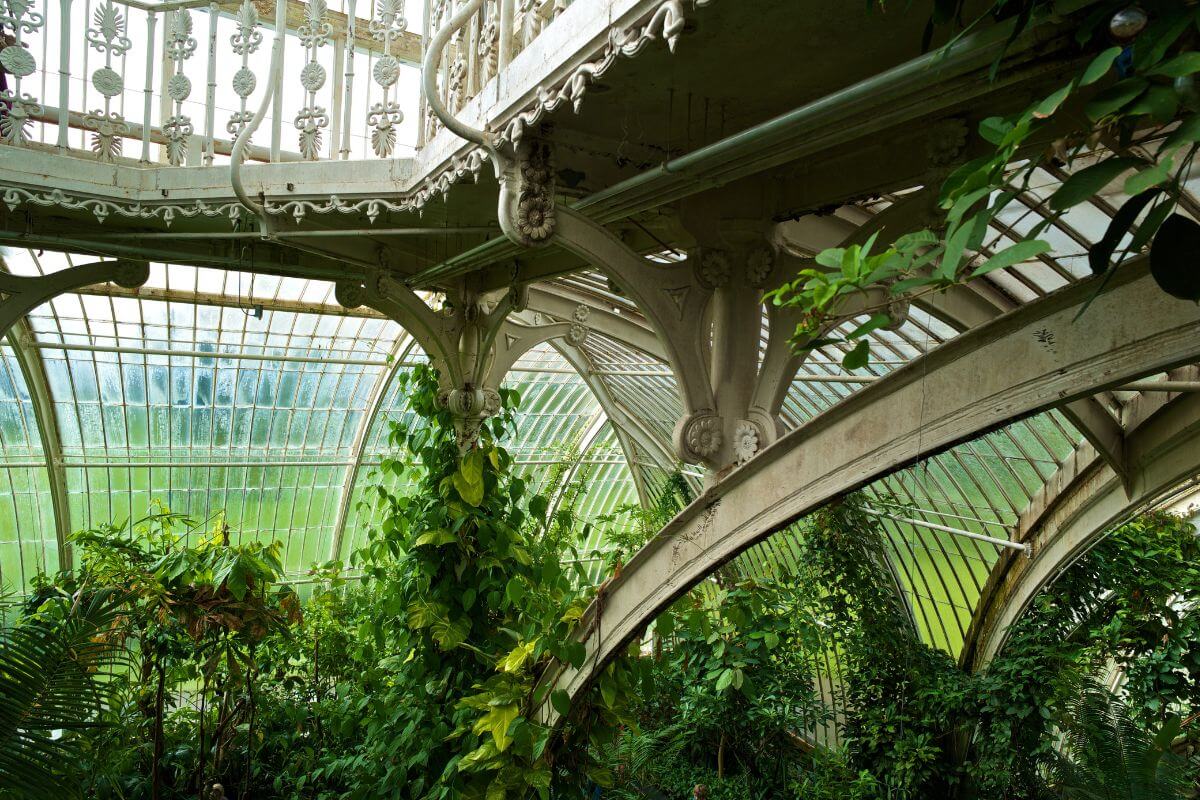 With the kids, you'll embark on a mission to save Superworm from the Wizard Lizard. Along the way, you can soak up the beautiful spring blooms and garden views, not to mention have heaps of family fun.
14. Easter Escapades at Audley End House and Gardens, Essex
7–10 April 2023
The English Heritage Site of Audley End House will host a speggtacular Easter event this year. At the Easter Escapades, you can join quests, play games, watch performances, and even experience life in the 19th century.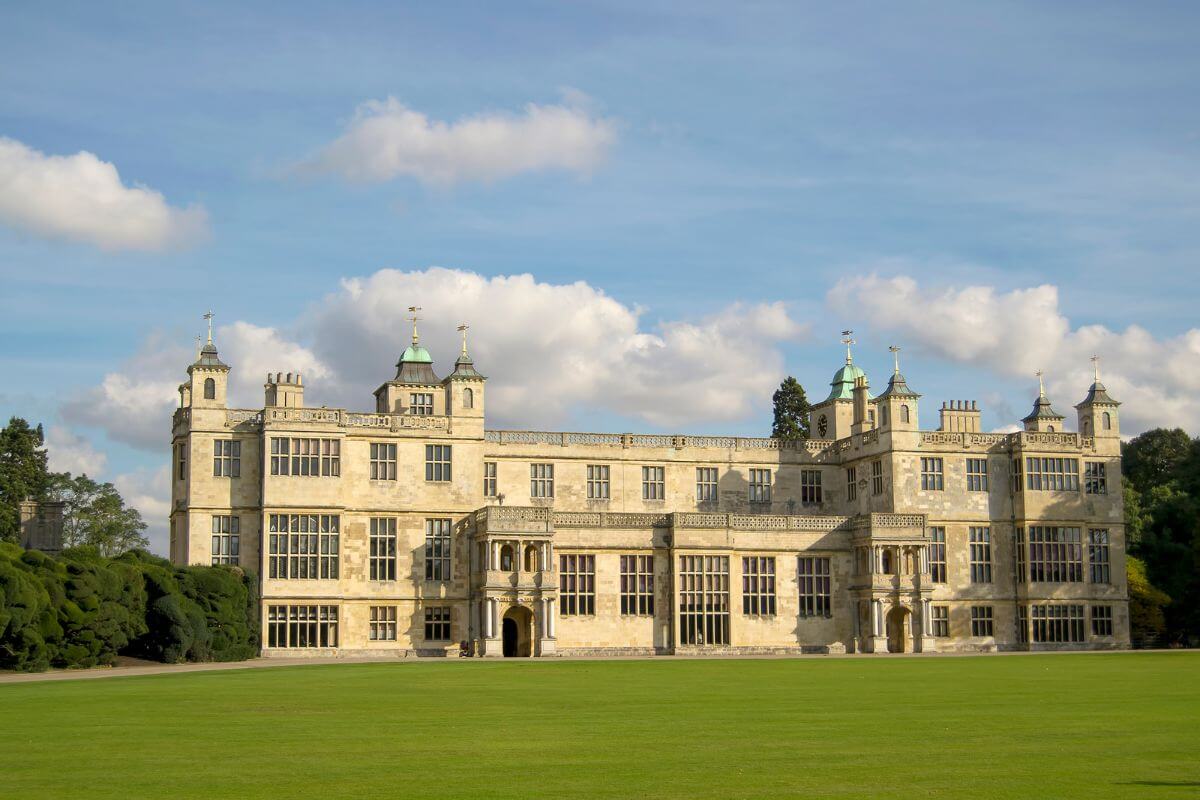 Traditional Easter games at the Audley End House and Gardens will include egg rolling, egg and spoon racing and Easter egg hunting. Track down the hidden Easter eggs to win a chocolatey prize.
During your visit, you can meet the horses, experience life as a Victorian servant and explore the award-winning gardens. Ticket prices start at £22.50 per adult and £15.50 per child.
Easter days out
With so many events taking place throughout the country, deciding where to go is no simple task, but we hope these great Easter days out have inspired you to have your own adventure this April. Let us know if you have any more to add by leaving a comment below!
Quick list of best Easter days out in England for 2023
Easter Events with the National Trust, Nationwide
Easter Egg masterclasses, York Cocoa Works, North Yorkshire
Blenheim Palace's Easter Eggstravaganza, Oxfordshire
Go to LEGOLAND, Birmingham and Manchester
Easter Chocolate Making Masterclass, West Sussex
Giant eggs at RHS Garden Bridgewater, Salford
Easter Chocolate Festival, York
Visit SeaLife Centre, Birmingham and Manchester
CountryTastic, Malvern, Worcestershire
Bluebells, bunnies and frolicking goats at Park Farm, Shropshire
Hever Castle and Gardens, Kent
Easter Stage Show at Cadbury World, Birmingham
Easter with Superworm at Kew Gardens, London
Easter Escapades at Audley End House and Gardens, Essex
---