6 Best Spots for Paddle Boarding in Norfolk
With 90 miles of coast, 63 broads and over 200km of navigable waterways, Norfolk is the ideal setting for your next paddle boarding adventure. Having grown up in the area, I've seen so much of what this idyllic lost corner of the country has to offer.
Like many others, I've also recently fallen in love with the serenity of paddleboarding as a watersport. I'm therefore going to take you on a journey across Norfolk's extensive network of breathtaking broads to tell you everything you need to know regarding the county's most marvellous paddle boarding opportunities.
---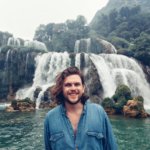 Ed Mortimer
Travel Writer
Ed Mortimer is slowly ticking off his adventures around the globe. Originally from Cambridge, UK, he's spent the last 2 years living in Hanoi, Vietnam. Now based remotely, Ed works both as a Writer and a Teacher. He's currently taking time to explore his own corner of the planet, throwing himself into new outdoor activities and expanding his passions.
---
1. Paddleboarding on the River Wensum, Norwich
Where else to start but in Norfolk's only city, Norwich!
The medieval centre has all the niceties of a quaint English town, whilst still offering a flourishing music, arts and cultural scene. With a healthy selection of charming independent shops, alongside a bustling high street, it's the city's rivers that will attract the paddleboarders among us.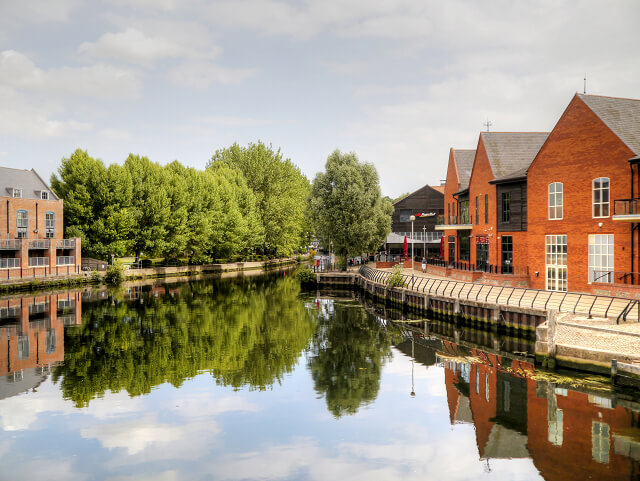 As one of the most protected rivers in Europe, the River Wensum is the longest chalk stream in Norfolk. Chalk streams are rare and do a fantastic job of filtering dirty water, allowing Norwich to boast an unusually clear city waterway.
Whether you're looking for a unique way to explore Norwich, or for the most enjoyable route out of it, Norwich Paddleboard Hire is the most popular company of its sort in the county. Located at the Gibraltar Gardens Pub in the city centre, you can either take your board downriver to explore the city's riverside buildings or escape upriver through gorgeous meandering countryside. It's one of the most beautiful places to go paddleboarding in England.
If you're looking for something a bit different, why not hire one of their 6 person paddleboards for guaranteed laughs. Alternatively, join a sunset SUP yoga session to relax after a busy day in the hustle and bustle. Paddleboard hires start at £19.99, with plenty of free parking at Gibraltar Gardens.
READ MORE: The Best Days Out from Norwich
2. Paddle boarding at Swanton Morley
If you're sold on the tranquillity of the River Wensum, but more interested in a spot further into the heart of Norfolk's pristine countryside, Swanton Morley could be the answer. Head to Swanton Morley Waterfalls, a quiet spot where you're able to paddle for miles in either direction.
This section of the broads is home to a plethora of wildlife from kingfishers, herons and swans to even a family of non-native terrapin turtles. Although the parking here is a little limited, you can park for free around the bridge on Mill Street.
The nearby Dereham Canoe Group also offers a family-friendly environment for watersport lessons and hire.
3. SUP the Norfolk Broads – Salhouse & Hickling Broad
As the Venice of the East, the man-made Norfolk Broads is the UK's largest protected wetland. It truly is a sensational National Park for adventure with so many hidden gems across the waterways. If you're a member of British Canoeing you're licensed to explore the entirety of the Broads authority by paddleboard. There's nothing quite like allowing yourself to get lost in the landscape's endless surprises. I've picked a couple of my favourite spots.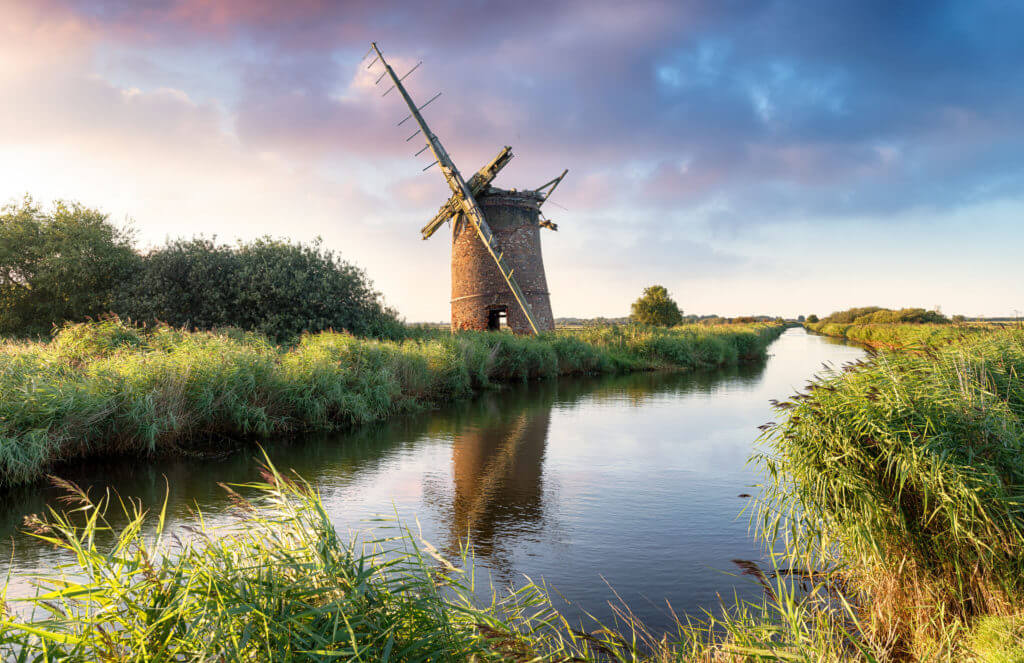 A superb site to start from is Salhouse Broad. This is the perfect place to kickstart your adventure around the broads as it's well sheltered, completely still and especially suitable for beginners. There's a good chance you'll see a wide range of woodland and wetland animals here throughout the year.
Visit the well-rated Salhouse Broad Campsite if you wish to extend your stay. Here there are plenty of hikes, cycle routes and ferries to nature hotspots for an activity-filled weekend. Meanwhile, their £2 launch fee allows you to use their amenities on a day trip.
Moving a little closer to the coast is Hickling Broad, a vast body of water encompassed by charming cottages and reed beds. The gorgeous sleepy settlement of Hickling has been voted one of the most desirable villages to live in England.
Due to the 100-year-old bridge at Potter Heigham, the broad provides a safe haven from larger traffic that can't reach the far end of the northern river. Whispering Reeds offer 3-hour and 6-hour trips around the network and will cater to your needs and experience.
4. Paddle boarding at Wells-next-the-sea
With a beautiful collection of 52 beaches stretching along the great Norfolk coast, Wells-next-the-sea has to be considered one of the most picturesque. Bright beach huts line the golden sands, one mile from the quaint Norfolk town. The waters are typically calm, perfect for paddleboarding. There are several slipways upstream of the Quayside to launch from.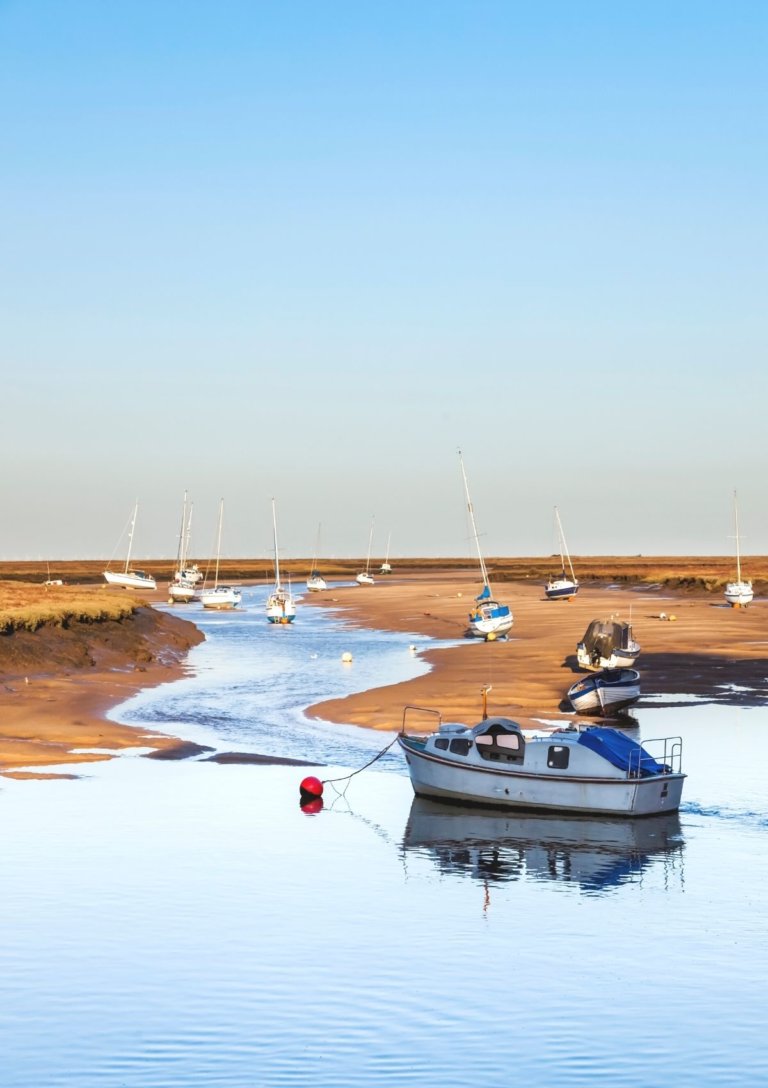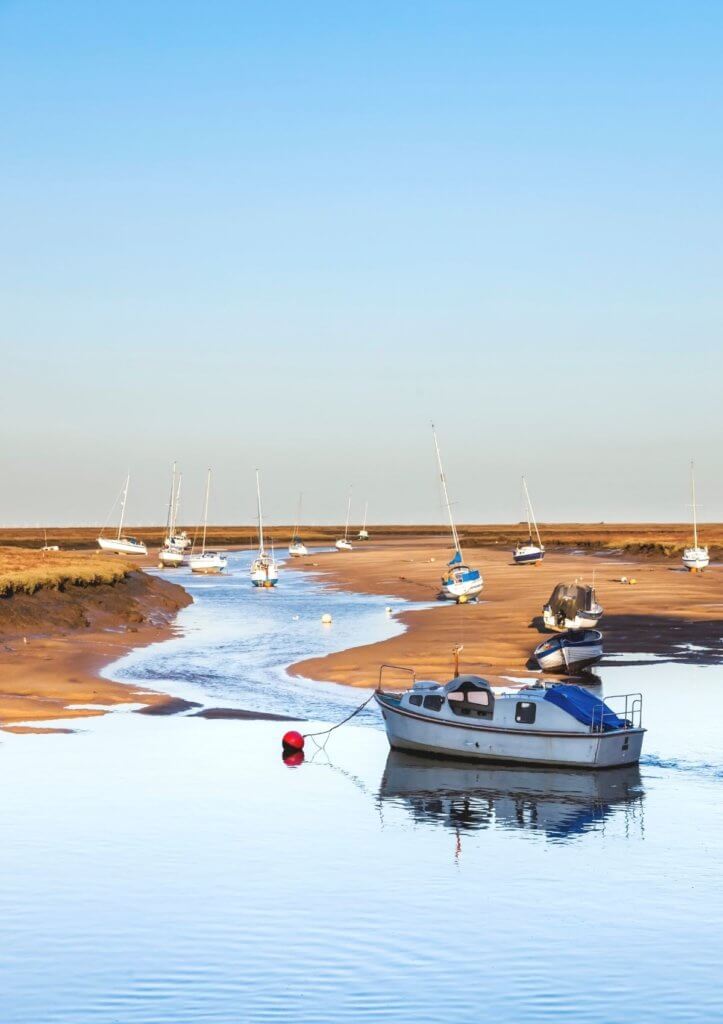 Remember when paddleboarding in the sea it's best to time your launch half an hour before high tide, allowing the incoming water to carry you back upstream.
Alternatively, North Norfolk Paddleboards offer a guided tour around the harbour and the salt marshes. No childhood trip to the Norfolk coast is complete without a spot of crabbing, so if you're with your little ones this is a must after you've taken to the waters.
5. Paddle boarding in Brancaster
A traditional fishing village, Brancaster is classed as an Area of Outstanding Natural Beauty. The beach here is ideal for paddleboarding with small waves and consistent weather. Immerse yourself in the exploration of the miles of salt marshes and creeks in the surrounding bay.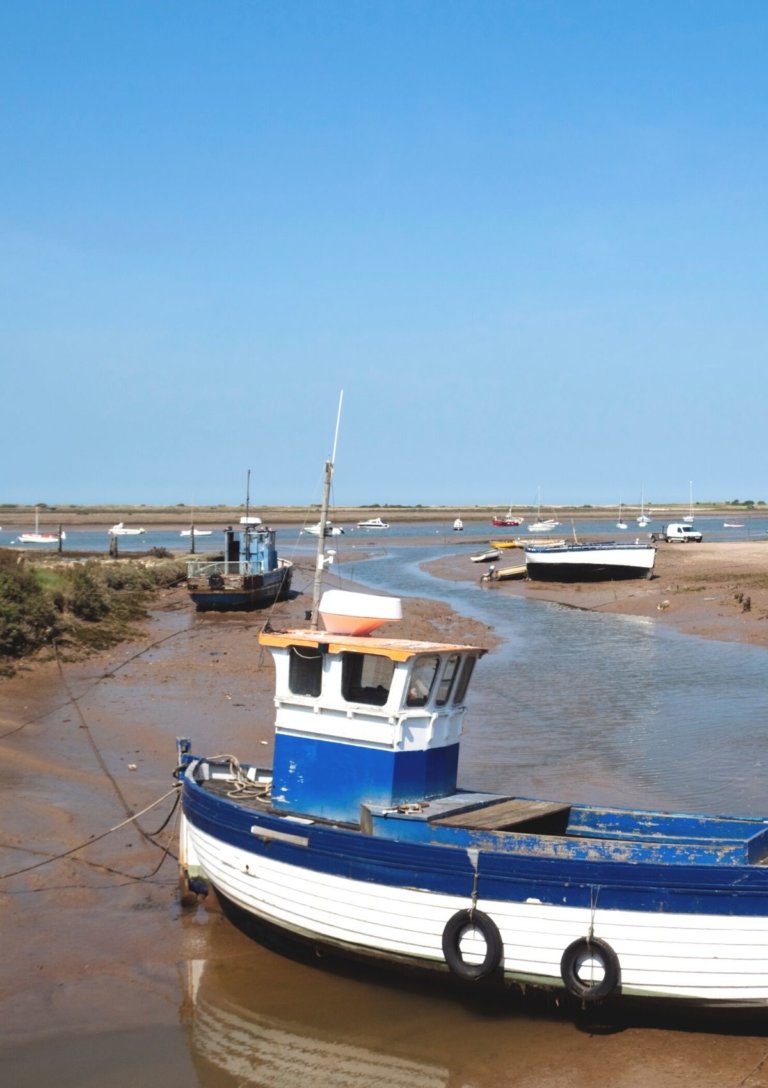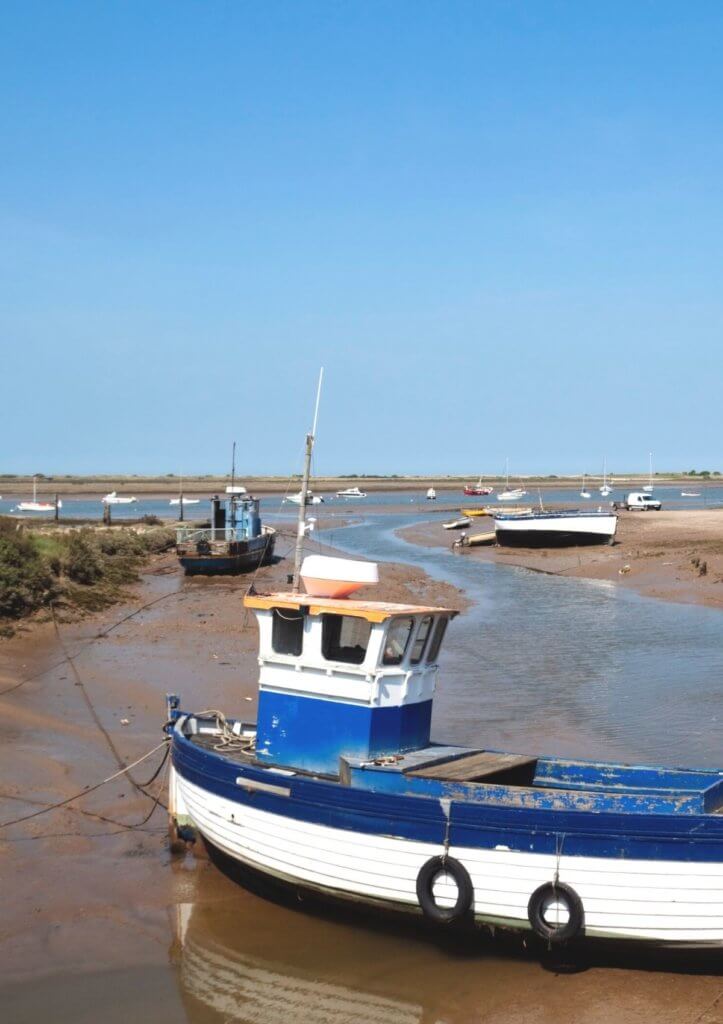 If you're looking for a board to hire, Brancaster Boards offer rentals for up to 14 days and give you the freedom to explore as much of the coastline as you wish. Furthermore, the harbour has plenty of free parking spaces.
6. Paddle boarding at Geldeston Lock
On the Norfolk-Suffolk border, Geldeston Lock allows for easy access to the southern section of the broads. Launch by the Locks Inn Community Pub and head east down the gorgeous River Waveney. If you continue past the Barsham Marshes and the Waveney Meadow, you will eventually reach the pleasant market town of Beccles in Suffolk. This is an inviting place to stop for a picnic before making your way back west.
An adventurous day out, this journey is probably best for experienced boarders, though the East Coast Standup Paddle Tours do offer 2-hour lessons.
Paddle boarding in Norfolk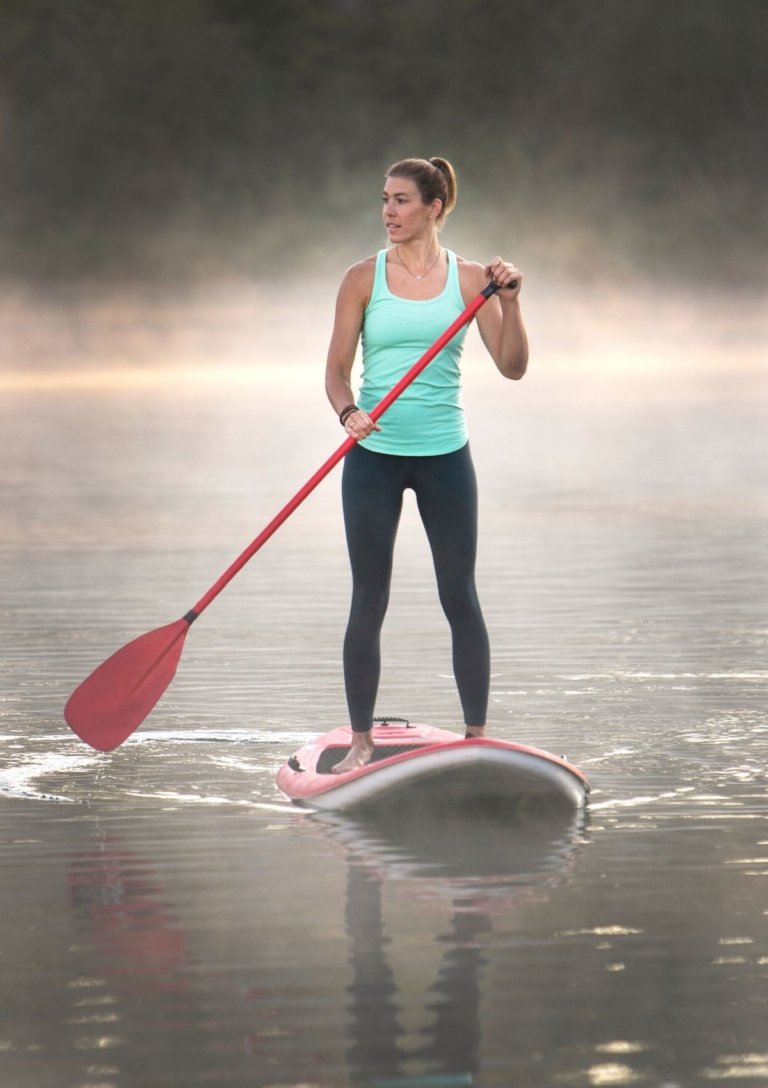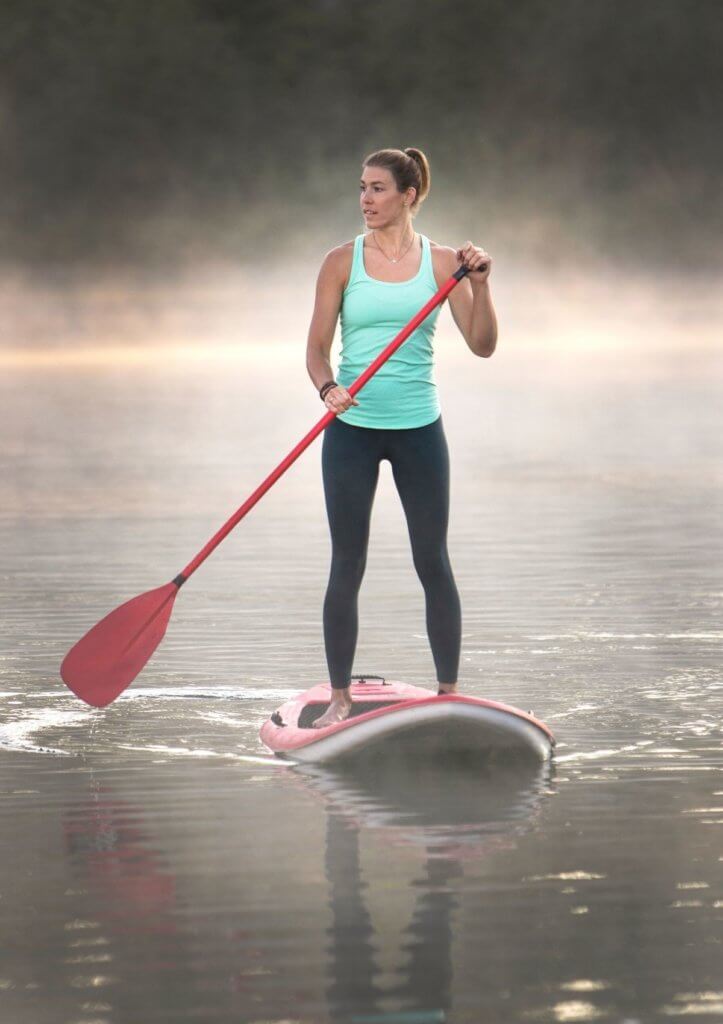 Hope this has given you an interesting insight into the best spots to go paddleboarding in Norfolk. If you have any top Norfolk SUP spots to recommend, let us know below!