Welcome to our guide to the best places to go paddle boarding in Merseyside. There are plenty of canals, lakes and docks in Merseyside for paddleboarding!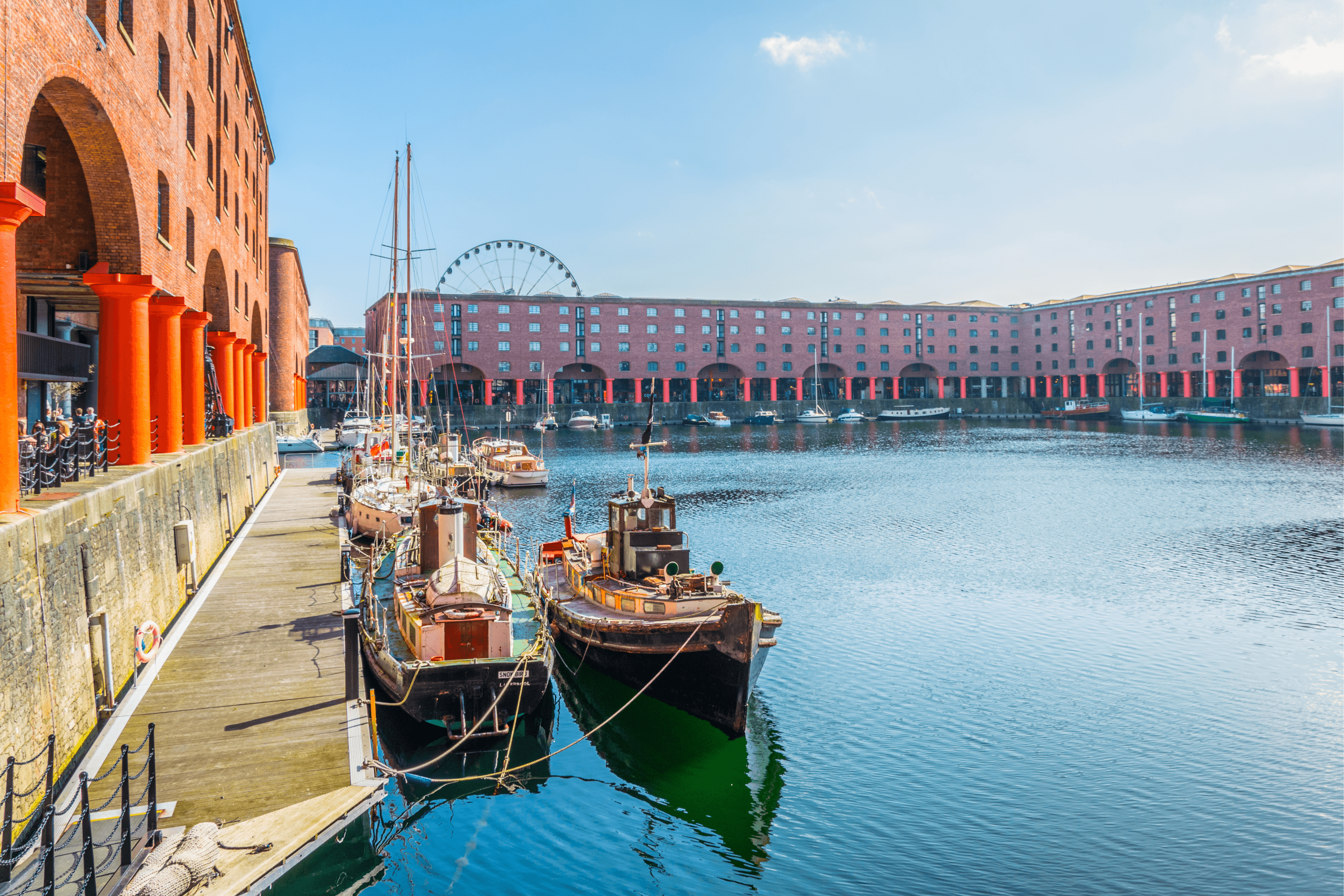 There's nothing better than getting out on the water when the weather's nice. Whether you love paddling in open water, down rivers, or in the relative safety of sheltered lakes and docks, there are plenty of amazing paddleboarding spots all across Merseyside to enjoy. Here are six of our favourite spots for you to explore the best paddleboarding in Merseyside.
If you're heading up to Merseyside, you can take advantage of the many coastlines around Liverpool and the Wirral Peninsula, paddle out onto one of the rivers or canals in the area, or even explore historic sights from the tranquil comfort of your paddleboard.
Liverpool is super easy to get to by train or car, and with affordable city-wide train and bus links, getting to your paddleboarding launch sites is a piece of cake!
6 Best Spots to go Paddleboarding in Merseyside
Looking for the best paddleboarding Merseyside has to offer? It's all right here!
1. Paddleboarding on the Albert Docks, Liverpool
Let's start off strong with somewhere that's truly iconic. The Albert Docks in Liverpool are a major historic site that's been popular with tourists for decades, but did you know that you can actually paddleboard here?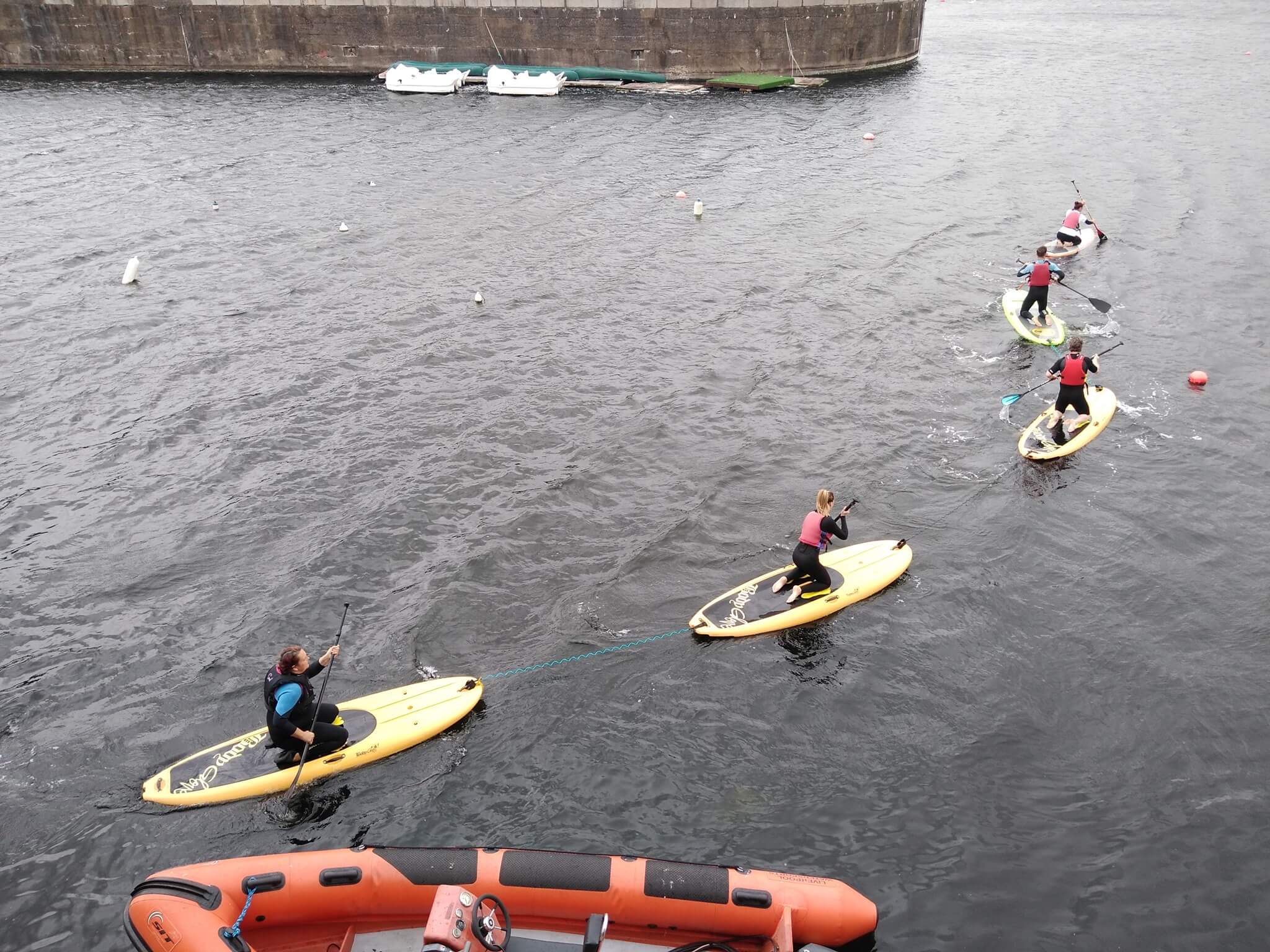 Liverpool SUP and the Liverpool Watersports Centre offer paddleboard hire and launch from under £20 an hour which is an absolute steal. If you're looking for classes and group sessions, Liverpool SUP runs sunset paddles, paddleboard yoga, and more.
They even sometimes run free sessions in conjunction with Planet Patrol, where you can help litter pick and clean up the dock from the beautiful comfort of your paddleboard.
2. Paddleboarding on the Leeds and Liverpool Canal
So, depending on where you are along this 127-mile stretch of canal, you might be in Merseyside, Lancashire, or even Yorkshire, but we're going to stick with the Merseyside end. This huge English canal is really popular with kayakers and canoeists as well as paddleboarders, thanks to its relatively calm waters.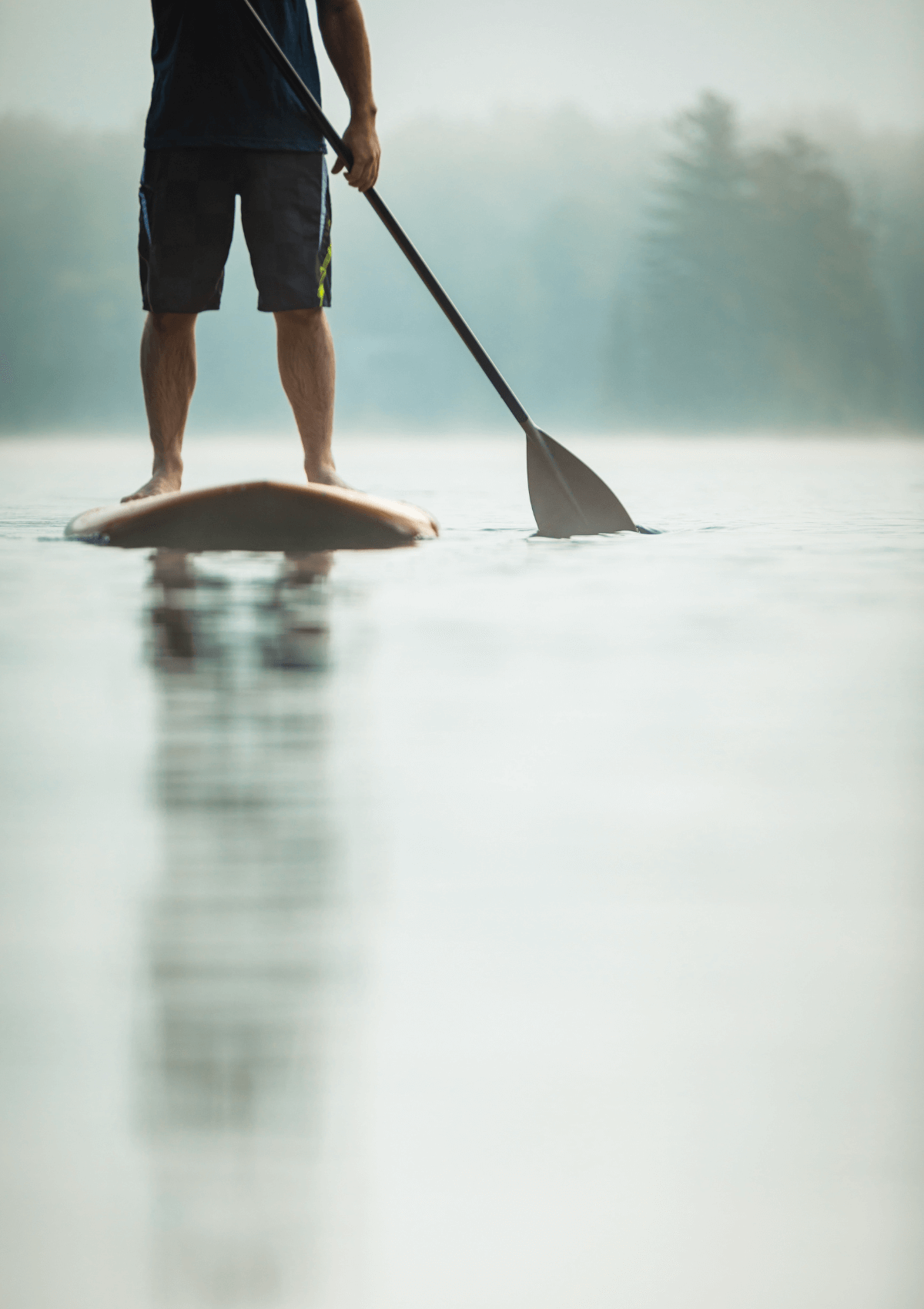 Be aware though, there are a lot of locks on this canal, and a lot of larger canal boats, so make sure you're able to manoeuvre before jumping on your board.
You'll also be able to see a ton of English wildlife along this route, including dozens of different types of birds in England. If you're not a twitcher, there's even a route along the Merseyside stretch of the canal that takes you from pub to pub, paddling in between!
---
Paddle boarding in England
Paddleboarding is a great way to discover destinations from the water, and it's suitable for a wide variety of ages and fitness levels. If you're looking for paddleboarding locations close to where you are, you can check out one of our many English paddleboarding destination guides.
---
3. Paddleboarding at Leasowe Bay, Wallasey
If you're looking for a beachy launch out into open water, check out Leasowe Bay over on the Wirral Peninsula for some excellent paddleboarding in Merseyside.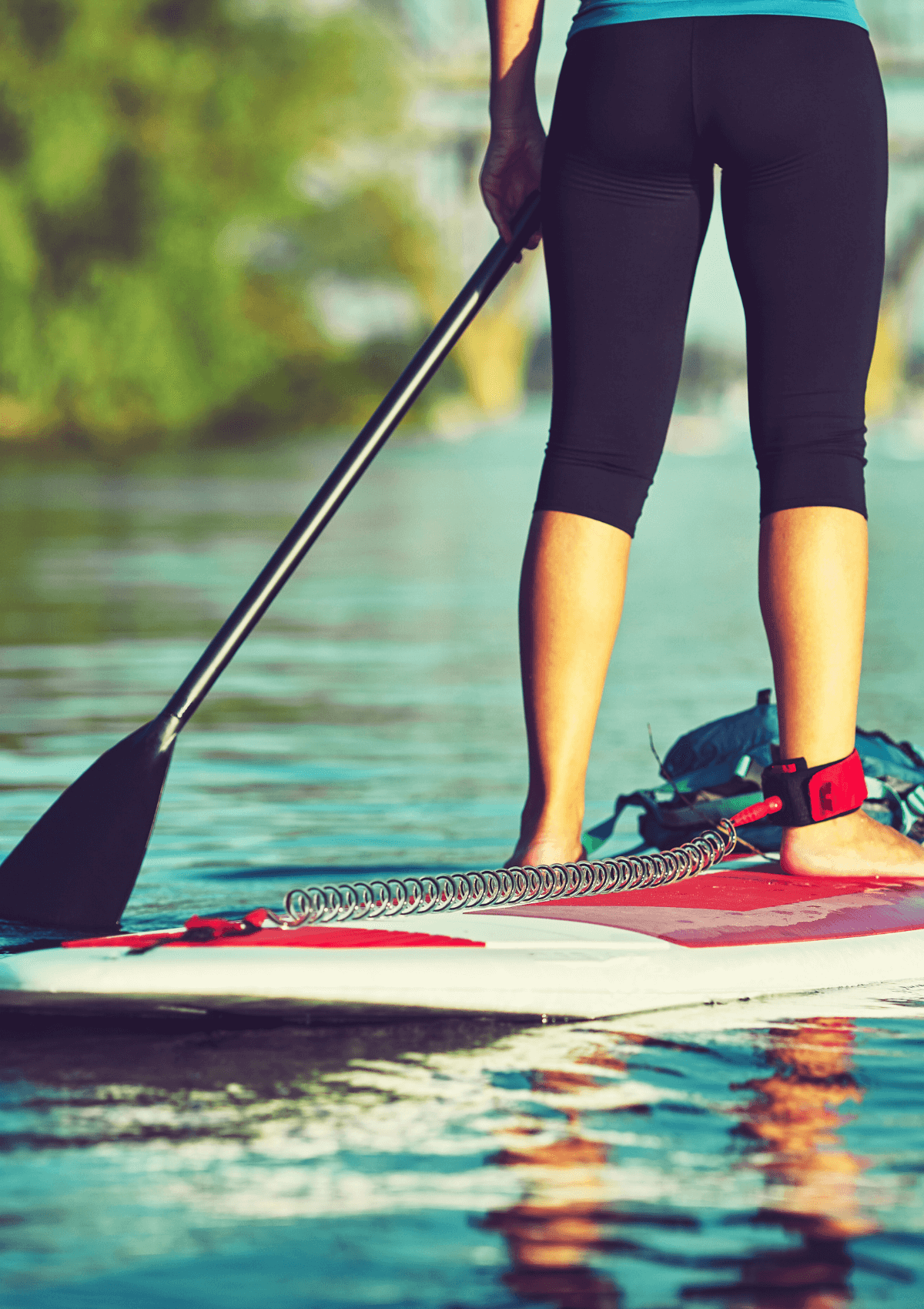 Depending on the tide, you could be facing a pretty long walk out to the water, but it's a popular spot for paddleboarders in the area.
This area is definitely for more advanced paddlers as the tide and winds can get a little intense if you're not used to it. There's plenty of free parking at the beach itself, and it's pretty common to see people inflating their boards or warming up in their vans afterwards.
4. Paddleboarding at West Kirby Marine Lake, Wirral
Any watersports enthusiast in Merseyside will know all about the little town of West Kirby on the Wirral Peninsula. Thanks to the amount of wind whipping around the top of the Peninsula from the Irish Sea, it's a favourite location for windsurfers and sailors, and also happens to be a great place for paddleboarding in Merseyside.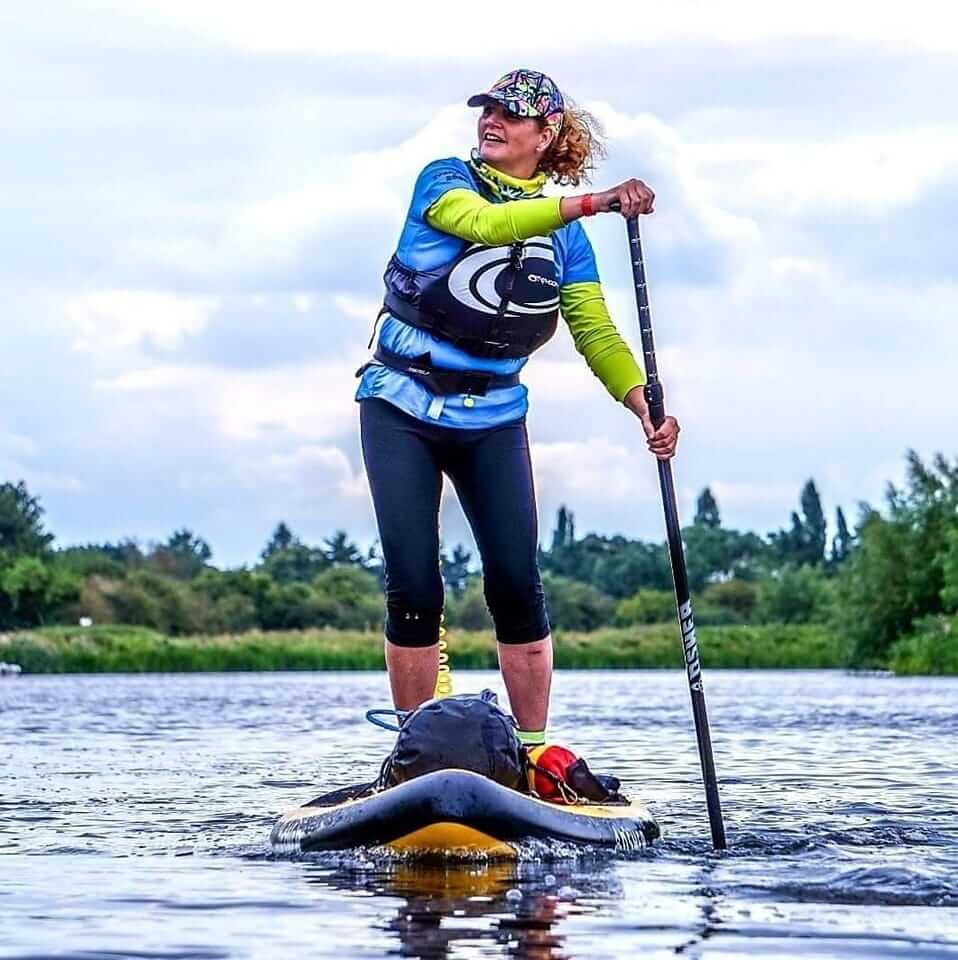 On the slightly more sheltered West Kirby Marine Lake, you can launch and paddle to your heart's content, surrounded by great restaurants and cafes for afterwards. Gear hire is available from the Wirral Watersport Centre which is right on the lake next to a decent amount of free parking. 
READ MORE: The Best Spots to Go Paddleboarding in Greater Manchester
5. Paddleboarding on Morpeth Dock, Birkenhead
Across the River Mersey from Liverpool, you'll find a whole new labyrinth of docks that have become popular with paddleboarders. One of the best spots for paddleboarding in Merseyside is the Morpeth Dock in Birkenhead.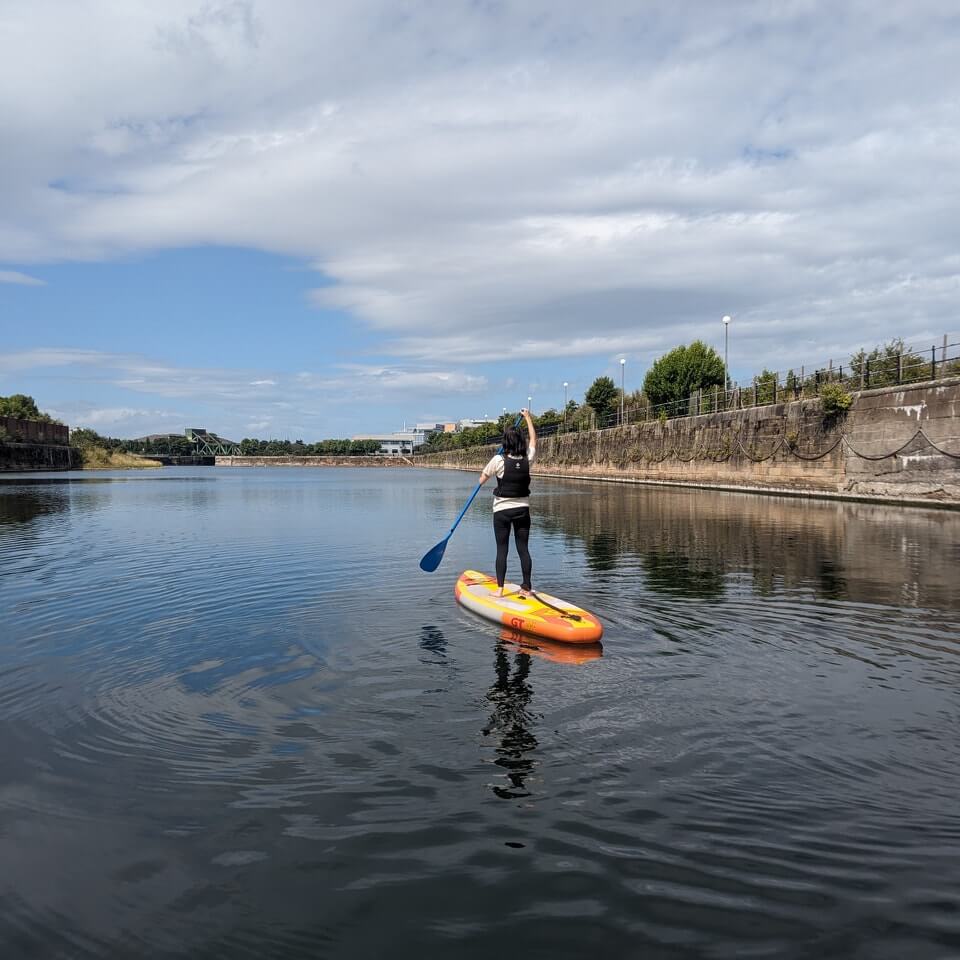 SUP Wirral actually run a lot of sessions on this dock, and it's what they use to graduate beginners from indoor pool paddleboarding to open water.
It's a great area to build your confidence on the water before heading out to the coast. The historic dock is super sheltered thanks to the high concrete walls, so the water is normally fairly calm. You'll also be able to see the gorgeous Liverpool waterfront through the docks, so you can enjoy a really impressive view while you're getting to grips with paddleboarding.
6. Paddleboarding at Marine Lake, New Brighton
Paddleboarding is a really fun activity for people of all ages and at Marine Lake in New Brighton, the guys at Wild Shore recognise that. Looking out to wind turbines, soft sandy beaches, and even old military fortifications, there's a lot to check out while you're paddling along.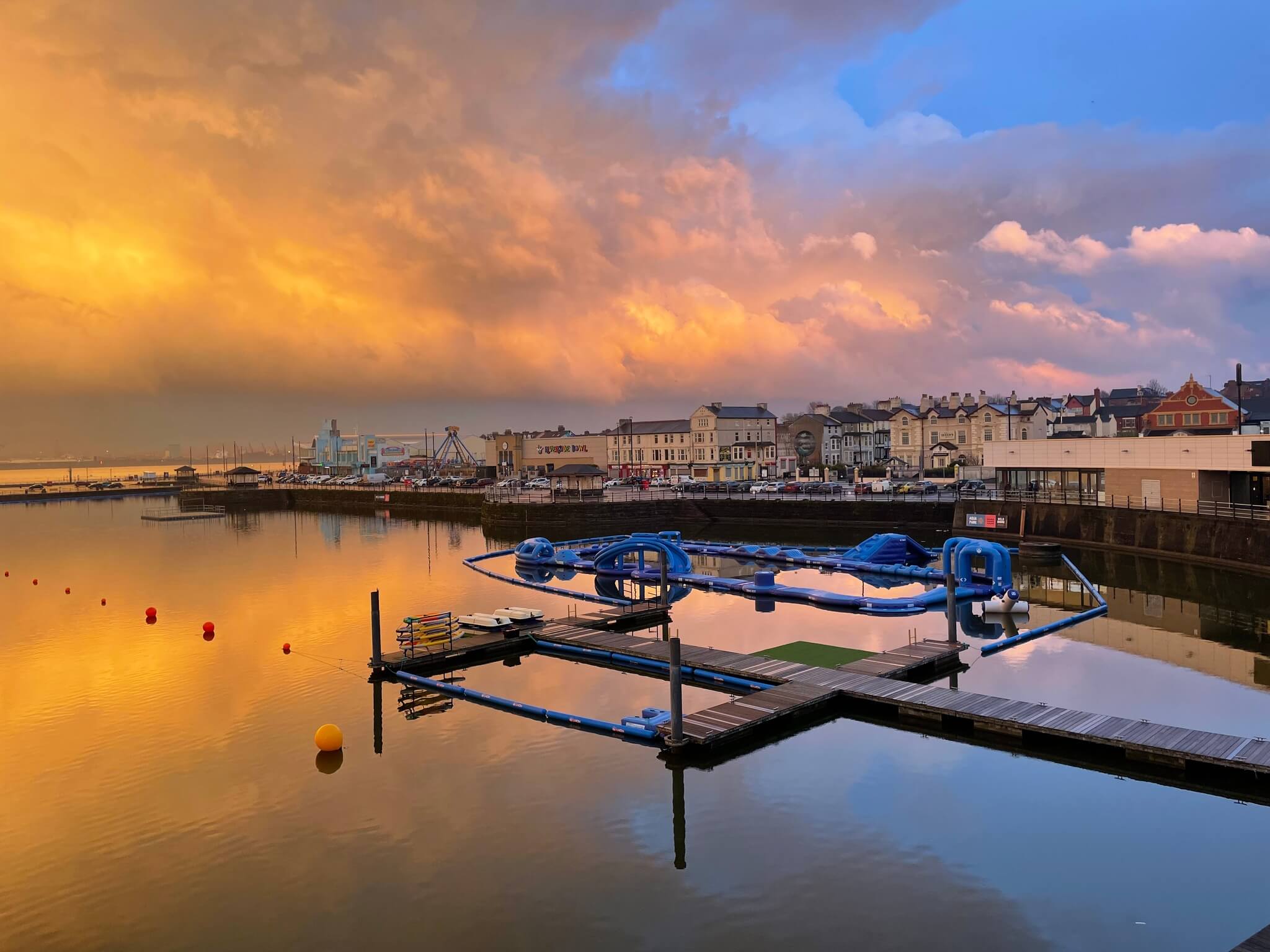 Marine Lake is definitely a busier, more family-friendly paddleboarding spot, so if you're looking to get your little ones into a watersport, this is the ideal place to do it. There's a lot of parking around the area, and you'll also be super close to one of the longest sandy beaches in the whole of Merseyside. Have a paddle and then go and relax on the beach – sounds pretty perfect!
Paddleboarding in Merseyside
So there you have it, some of the best and most beautiful places to go paddleboarding in Merseyside. As this whole area is surrounded by amazing waterways of all varieties, you're really spoiled for choice if you're looking to hit the water on your paddleboard.
Have fun, be safe, and let us know in the comments below how you get on!
Quick List: 6 Best Spots to Go Paddleboarding in Merseyside
Paddleboarding on the Albert Docks, Liverpool
Paddleboarding on the Leeds and Liverpool Canal
Paddleboarding at Leasowe Bay, Wallasey
Paddleboarding at West Kirby Marine Lake, Wirral
Paddleboarding on Morpeth Dock, Birkenhead
Paddleboarding at Marine Lake, New Brighton
---