If you want to take a journey back in time to the Industrial Revolution, you simply need to visit the most amazing canals in England that traverse vast cities, historic towns and rolling countryside vistas.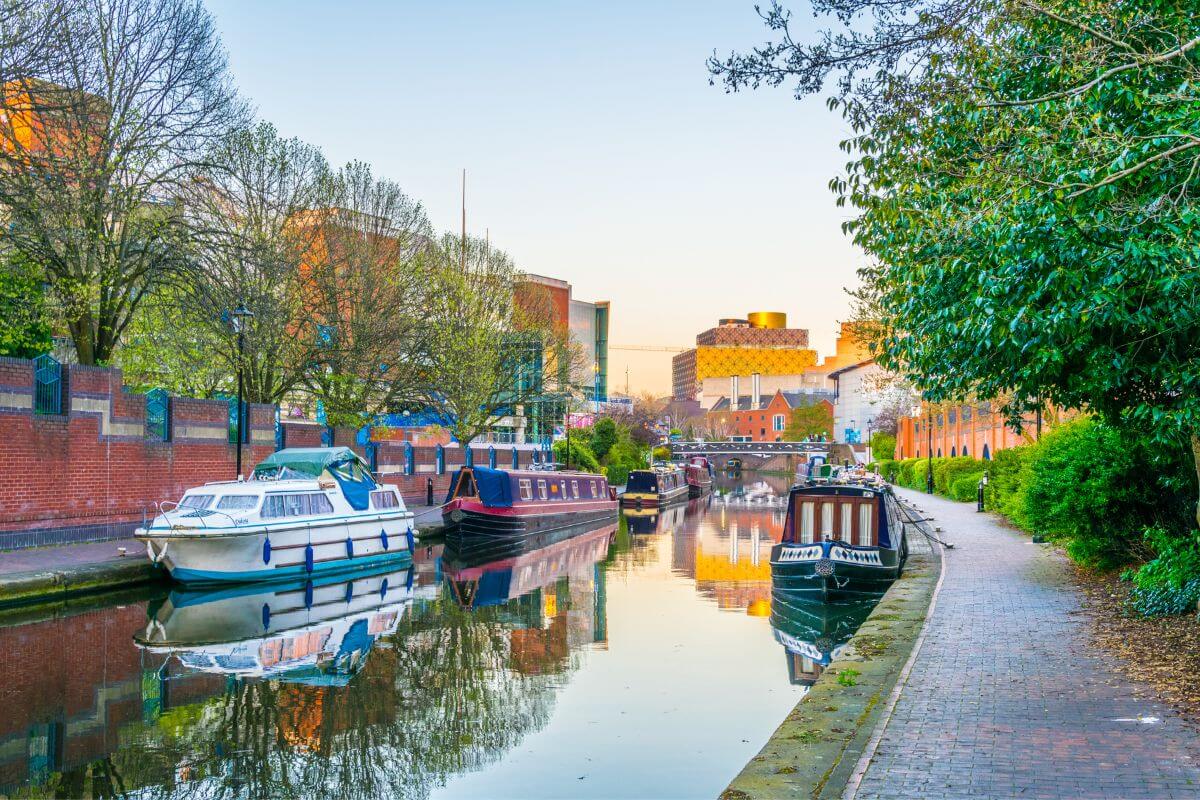 During the 17th and 18th centuries, canals in England played a crucial role in the nation's development. Today, England's canals no longer have much commercial use, which makes them particularly appealing to those who want to discover the nation's historic towns, countryside vistas and cities from the water.
Whether you want to walk by the side of a centuries-old canal through a city like London or find some of the best narrowboat spots in England, one of this country's amazing canals is perfect for you.
Some of the most famous canals in England include the Grand Union Canal, the Oxford Canal and the Cheshire Ring, but there are canals spread throughout the country just waiting to be explored.
So, let's dive into ten of our favourite canals in England.
Amazing Canals in England
From the Cheshire Ring to the Rochdale Canal, here are some of the most popular canals in England for hikers, boaters, nature lovers, history buffs and sightseers.
1. Cheshire Ring Canal
Follow the Cheshire Ring to take in views of sleepy villages, rolling countryside vistas and the city of Manchester.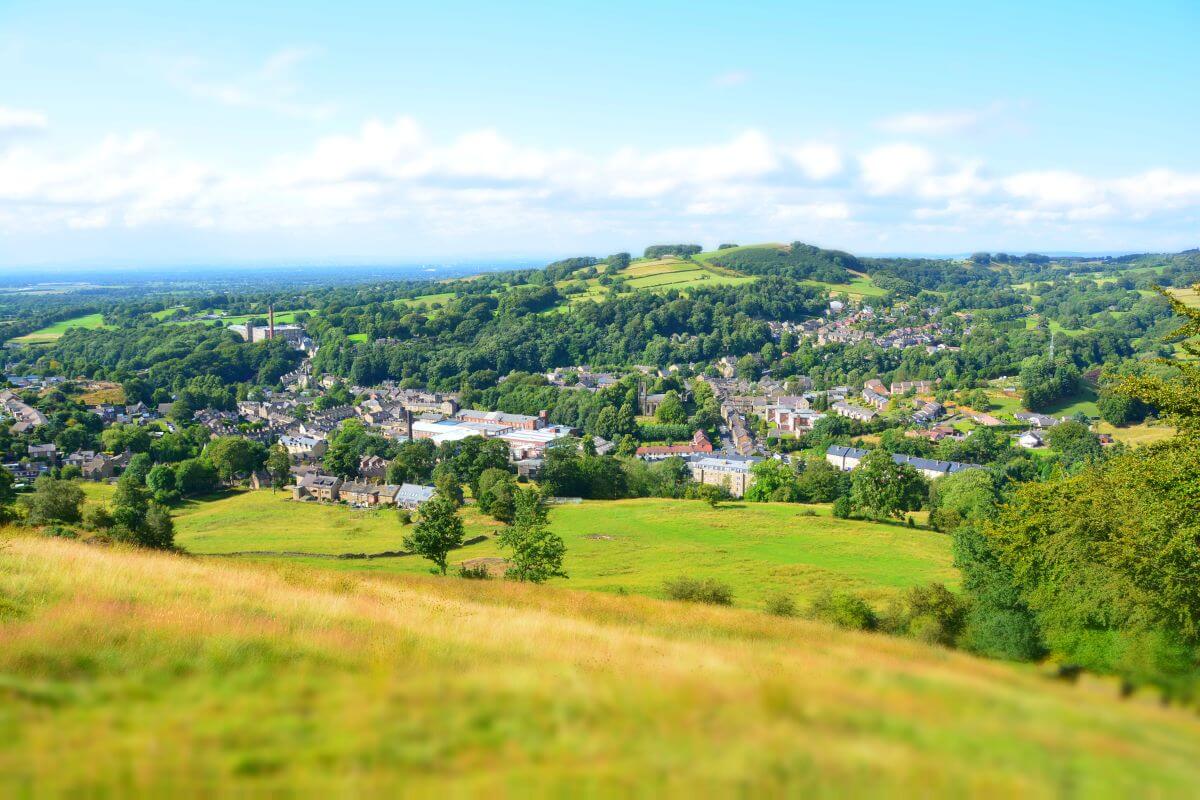 In total, the Cheshire Ring spans a distance of around 100 miles. It's also a circular route, so there's no need to turn back on yourself if you fancy a long walk.
While strolling along the banks of the Cheshire Ring, you'll head through some of England's most stunning National Parks, including the Peak District and the Pennines.
You'll also walk right by Manchester United's home stadium, Old Trafford, which is one of the best places to visit on a day out in Greater Manchester.
2. Kennet and Avon Canal
For views ranging from the picturesque farmland of Wiltshire to the Georgian architecture of Bath, you simply need to spend a day strolling along the Kennet and Avon Canal.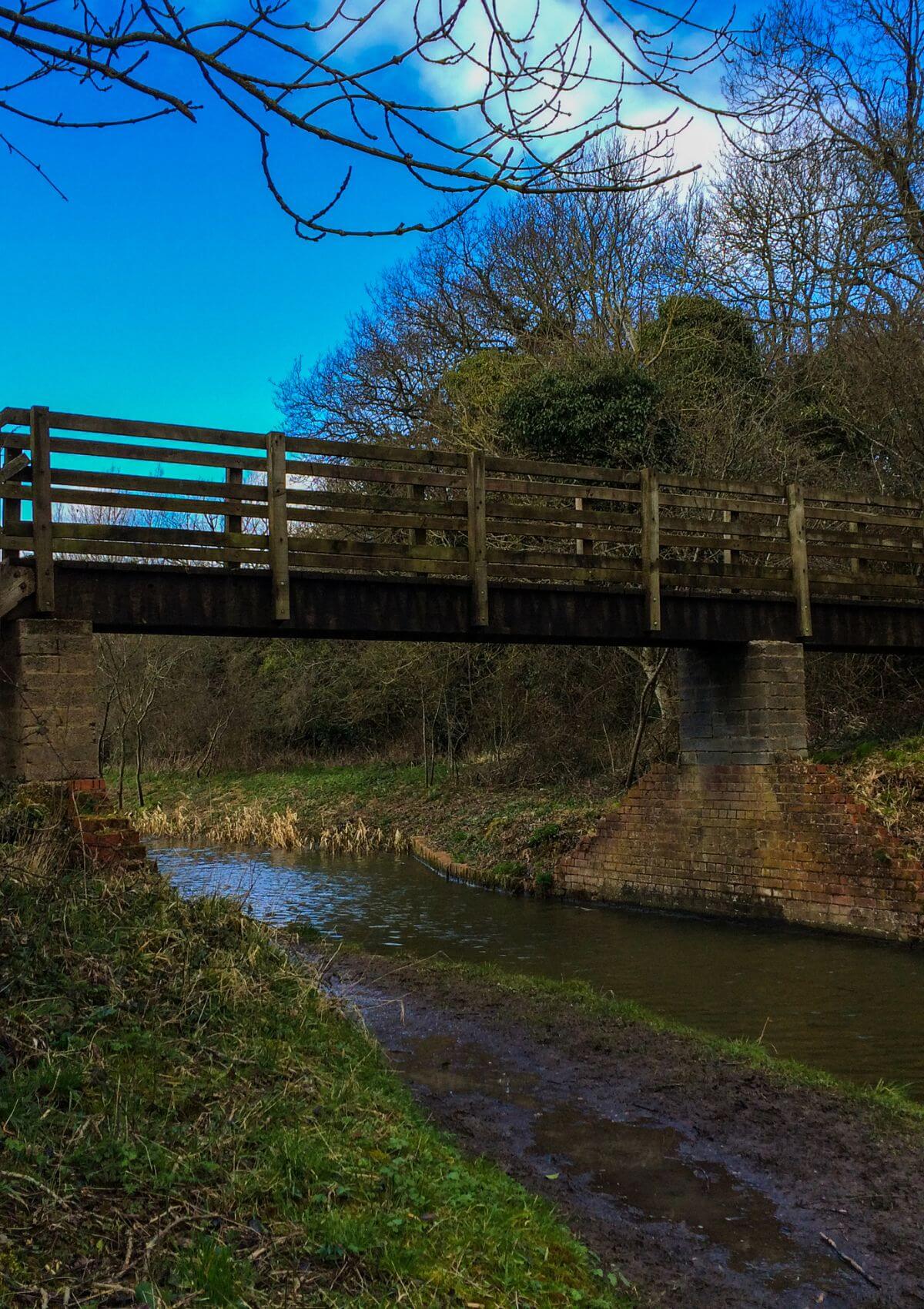 Along this route, you'll see market towns, villages, open plains and the magnificent Downs. You can also soak up the floating harbour of Bristol and admire the Dundas Aqueduct.
Some of our favourite sections of the Kennet and Avon Canal pass through the beautiful villages of the Cotswolds, one of England's most inviting Areas of Outstanding Natural Beauty.
If you want to spend a few days navigating the Kennet and Avon Canal, it's possible to walk from Bristol to London. Make sure you plan your rest stops and hotels in advance – the route spans nearly 90 miles.
3. Oxford Canal
Oxford Canal is widely considered to be one of the most beautiful canals in England. As its name suggests, this canal starts in the historic centre of Oxford and runs for 77 miles north all the way to Coventry.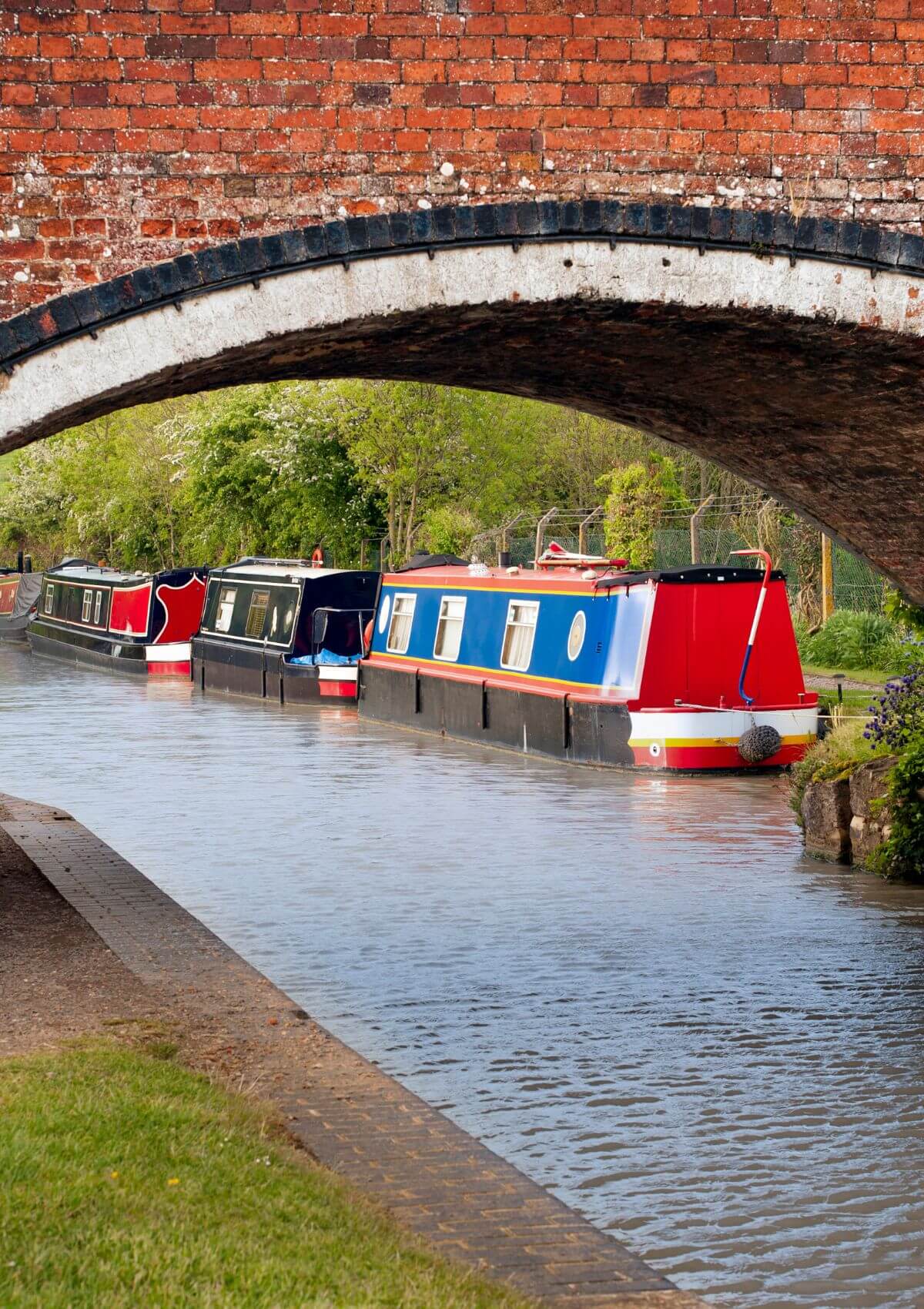 As you walk along the canal, you'll see lots of traditional pubs and architecture that dates back to the 18th century, giving you an insight into what the canal looked like during its coal-lugging days.
You'll also see plenty of country estates and charming little villages. If you're lucky, you might spot rare wildlife such as European water voles.
If you're spending a few days in Oxford, you might want to learn about some of the best things to do in Oxfordshire. Famous attractions include Blenheim Palace, Chilton Hills and the Cotswold Wildlife Park (read more about England's best zoos).
4. Grand Union Canal
Fancy walking from the Great British Capital to England's second-largest city? Follow the scenic route along the Grand Union Canal, which stretches all the way from London to Birmingham. It's one of the best canals in London to walk along too.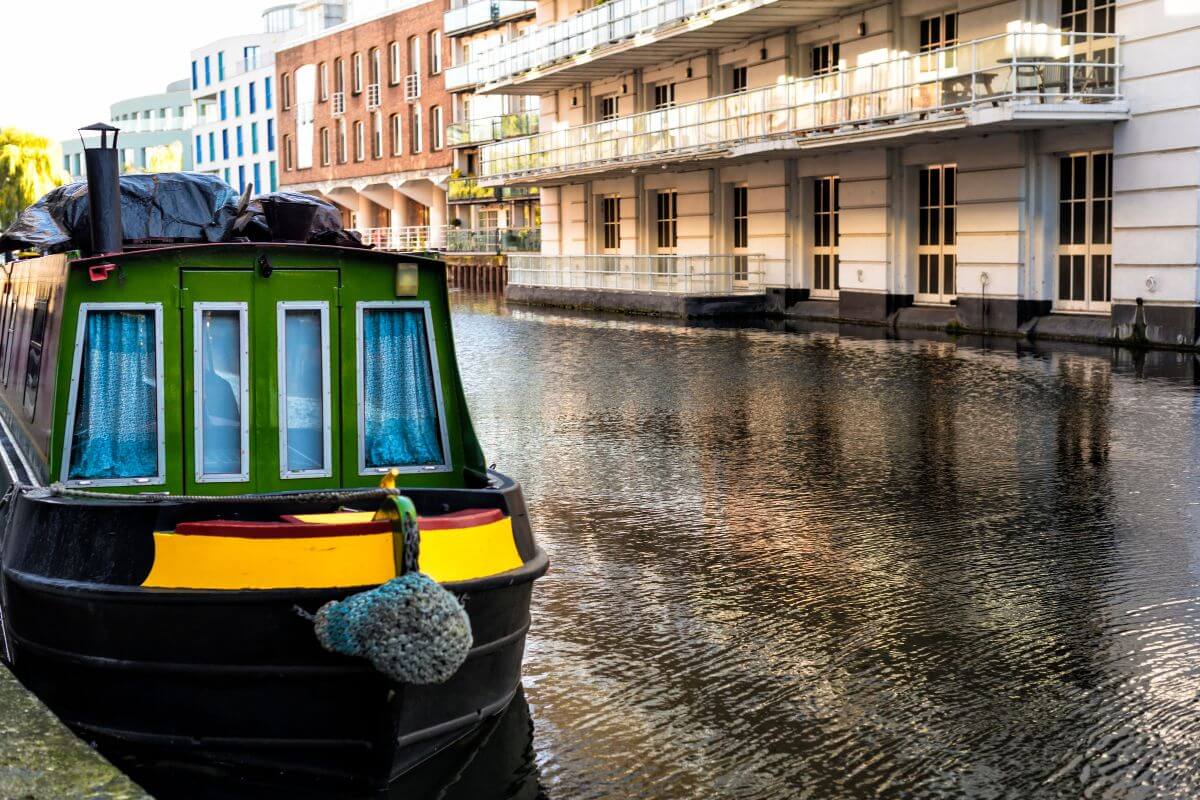 Along the way, you'll pass through peaceful villages and an abundance of picturesque countryside settings. If you want to learn about the history of England canals, stop at the Canal Museum in Stoke Bruerne.
While heading through Leicestershire, you'll see a series of ten locks known as the Foxton Locks. Near Warwick, you'll see the Hatton Lock Flight, which is a series of 21 locks.
If you're staying in the Capital, don't forget to check out more of the best things to do in London. If you're following the route in reverse, see what there is to do near Birmingham.
5. Worcester and Birmingham Canal
Before moving on from Birmingham, we need to give a quick mention to the Worcester and Birmingham Canal, which offers some of the best views of England's second-largest city from the water.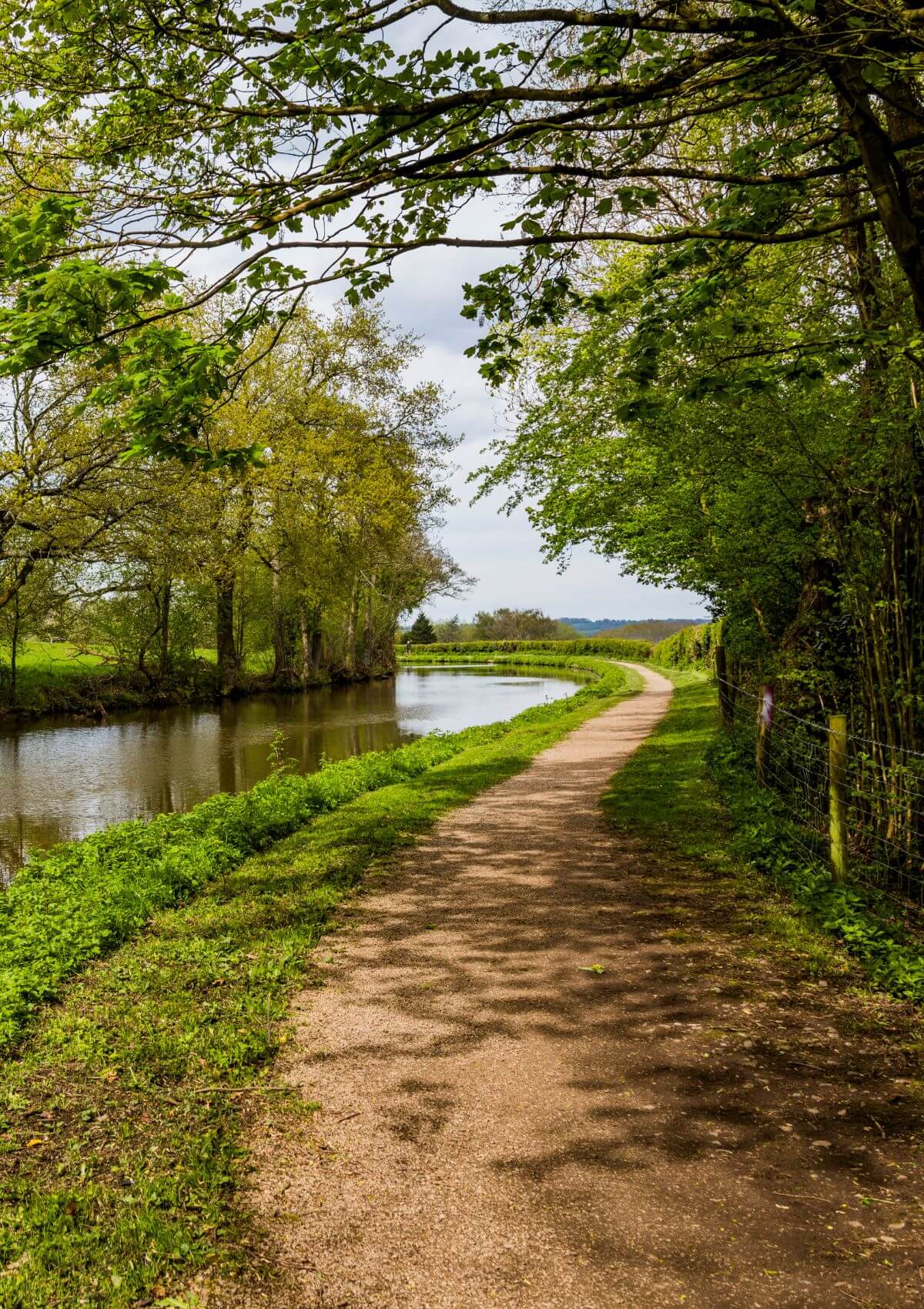 We love this canal because it runs right through the heart of Birmingham. From the comfort of a canal boat, you can admire the sights of modern bars next to historic factories in this ever-changing cityscape.
Did you know that Birmingham has more miles of canals than Venice? That fact alone makes the Worcester and Birmingham Canal well worth a visit.
If you end up following the river all the way to its southern terminus, you'll have plenty of things to do on a day out in Worcester.
6. Lancaster Canal
If you're more interested in sailing along one of the best canals in England than walking by the side of one, you might want to hire a canal boat and float along the Lancaster Canal.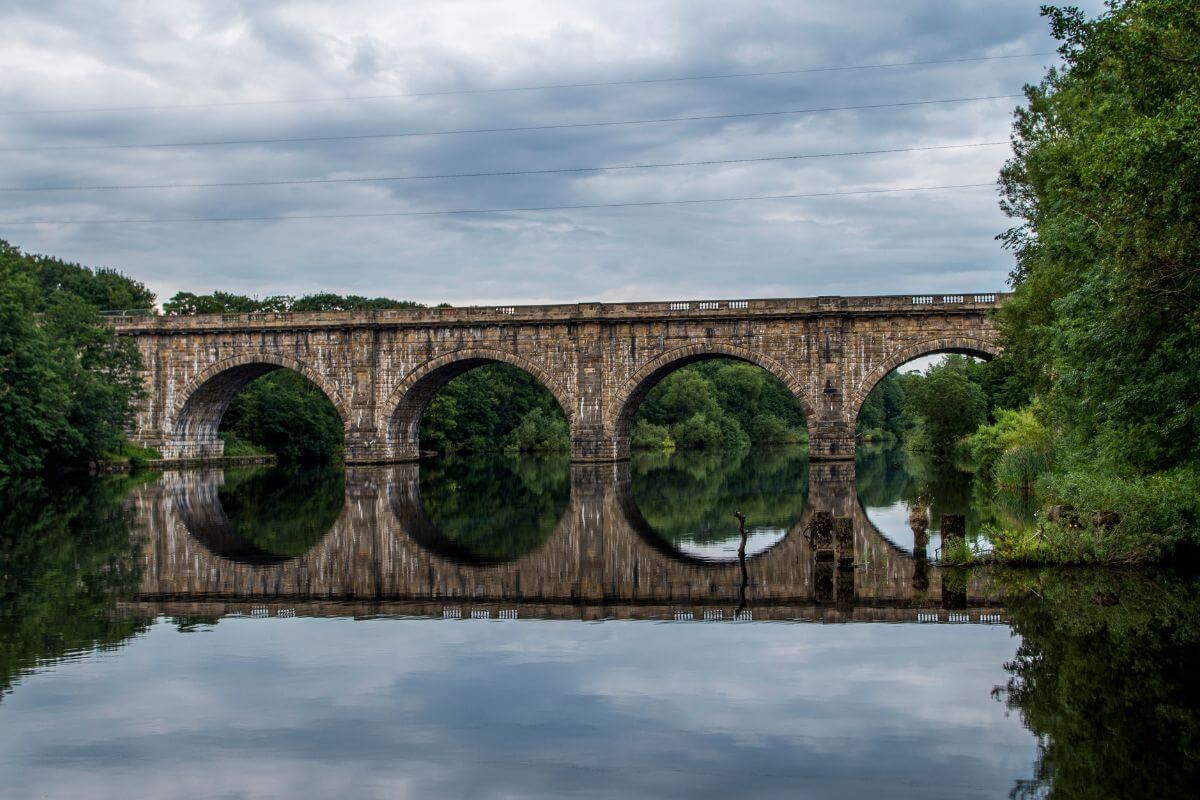 There's a 41-mile section of the Lancashire Canal that has no locks whatsoever, perfect for beginner narrowboaters. It's the longest lock-free stretch of any canal in England.
In addition to soaking up the sights of Lancaster and the surrounding countryside, you'll have the chance to look out for migratory birds and a host of other wildlife while following this wonderful canal.
Sailing or walking along this waterway is an excellent way to spend a day out in Lancashire. While you're here, we suggest visiting natural attractions like the Forest of Bowland and the seaside resort of Blackpool.
7. The South Pennine Ring
Follow the 70-mile circular route along the South Pennine Ring to immerse yourself in the stunning natural scenery of the Pennines between Manchester and Huddersfield (one of our favourite places to visit in West Yorkshire).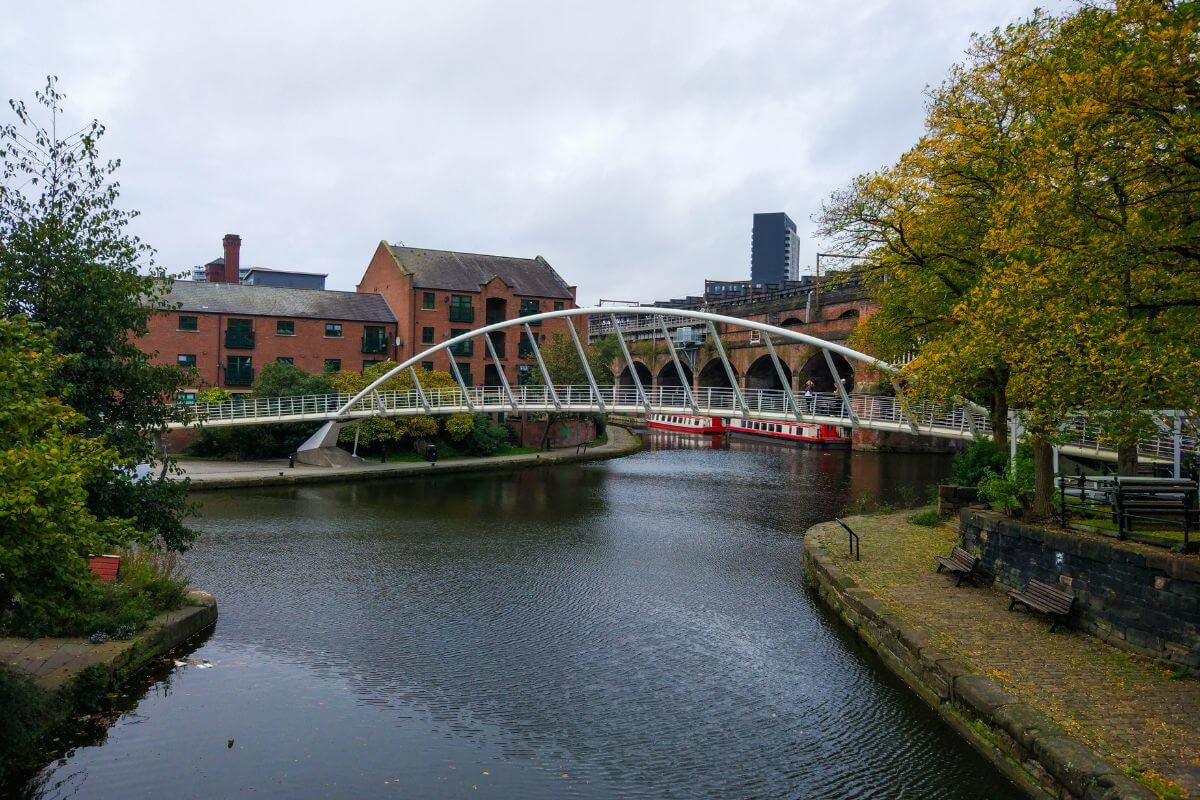 It's worth following the South Pennine Ring for the views alone, but you'll also get to walk through England's longest canal tunnel, the Standedge Tunnel.
If you plan on sailing a narrowboat around the South Pennine Ring, be aware that you'll have to pass through a staggering 197 locks. Some sections of the canal are situated 636 feet below sea level, while others sit at an elevation of 643 feet above sea level.
While exploring the Pennines, you might want to climb to the top of some of the highest mountains in England.
8. Shropshire Union Canal
Fancy taking in unparalleled views of the beautiful county of Shropshire? Your best bet is to take a stroll along the Shropshire Union Canal.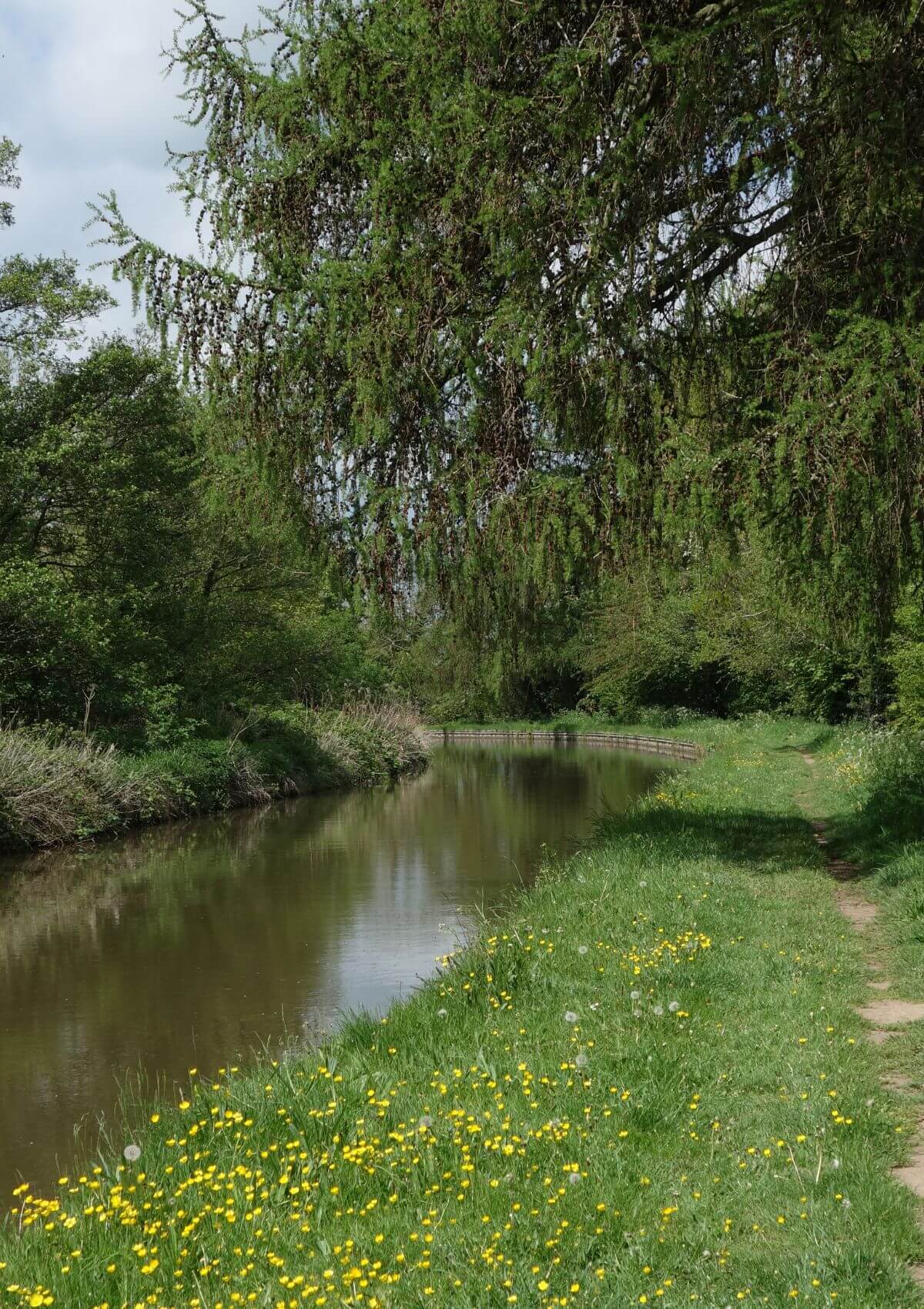 This canal is widely considered to be an engineering masterpiece of the Industrial Revolution. Today, it's one of the more tranquil canals in England, where you won't see a town or a village for miles at a time. You will, however, see rolling hills, grand bridges and long embankments.
If you're up for a long walk, you can follow the Shropshire Union Canal across the border into Wales, which is home to other beautiful canals including the Llangollen Canal and the Monmouthshire and Brecon Canal.
When you need a break from walking, you can check out more of the best things to do on a day out in Shropshire.
9. Caldon Canal
The Caldon Canal might span a relatively short distance of just 18 miles, but it's home to 17 locks as well as the famous 76-yard Froghall Tunnel.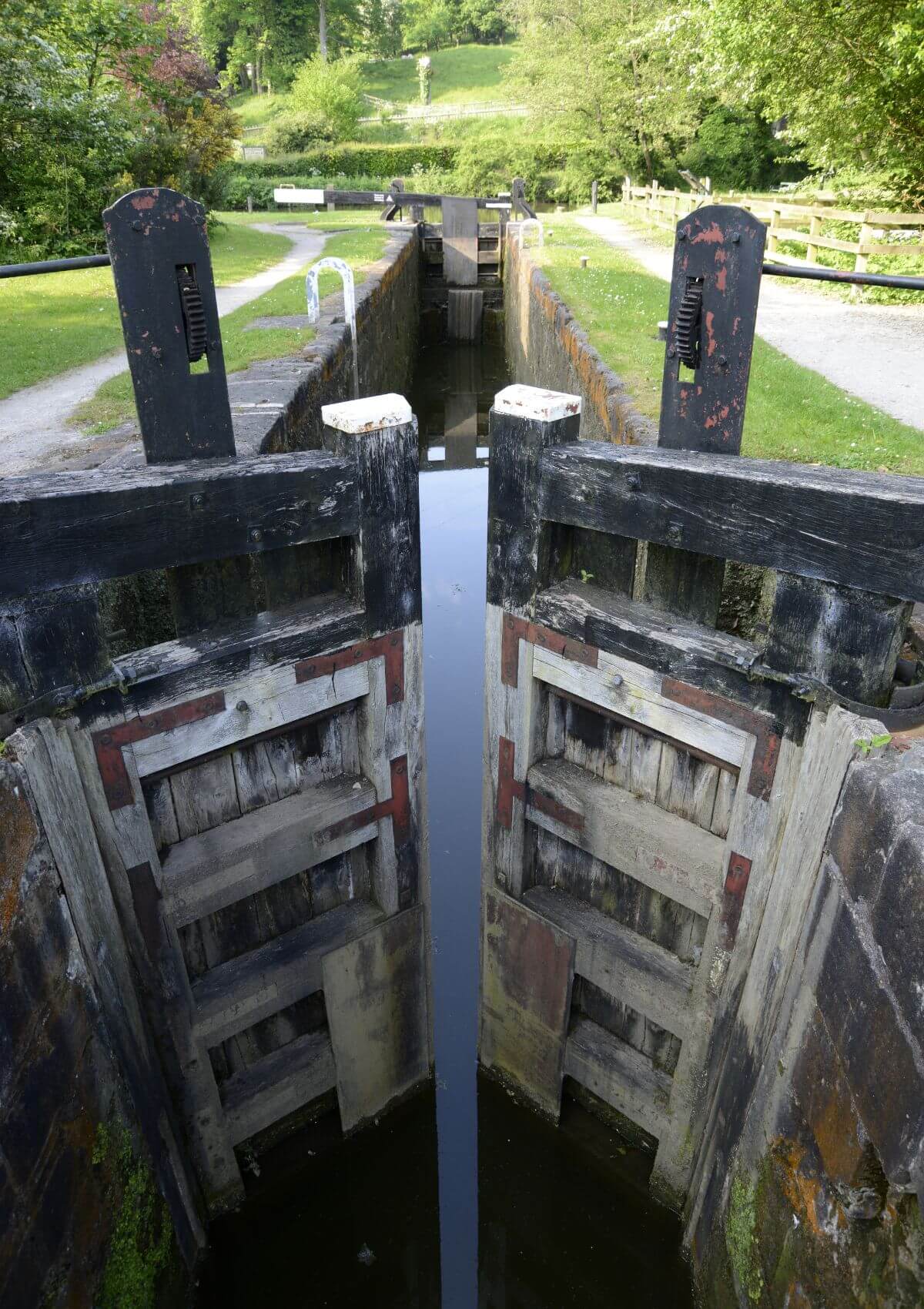 Locks, tunnels and bridges aside, the Caldon Canal attracts visitors in their droves thanks to its beautiful views of countryside settings between Staffordshire and Stoke-on-Trent, including the Churnet Valley.
If you want to travel on top of the water rather than by the side of it, you might want to rent a narrowboat.
Don't forget to check out some of the best days out in Staffordshire while you're here.
10. Rochdale Canal
Last but not least on our list of the most amazing canals in England is the Rochdale Canal, which stretches from Sowerby Bridge to Manchester, running through the town of Rochdale on the way.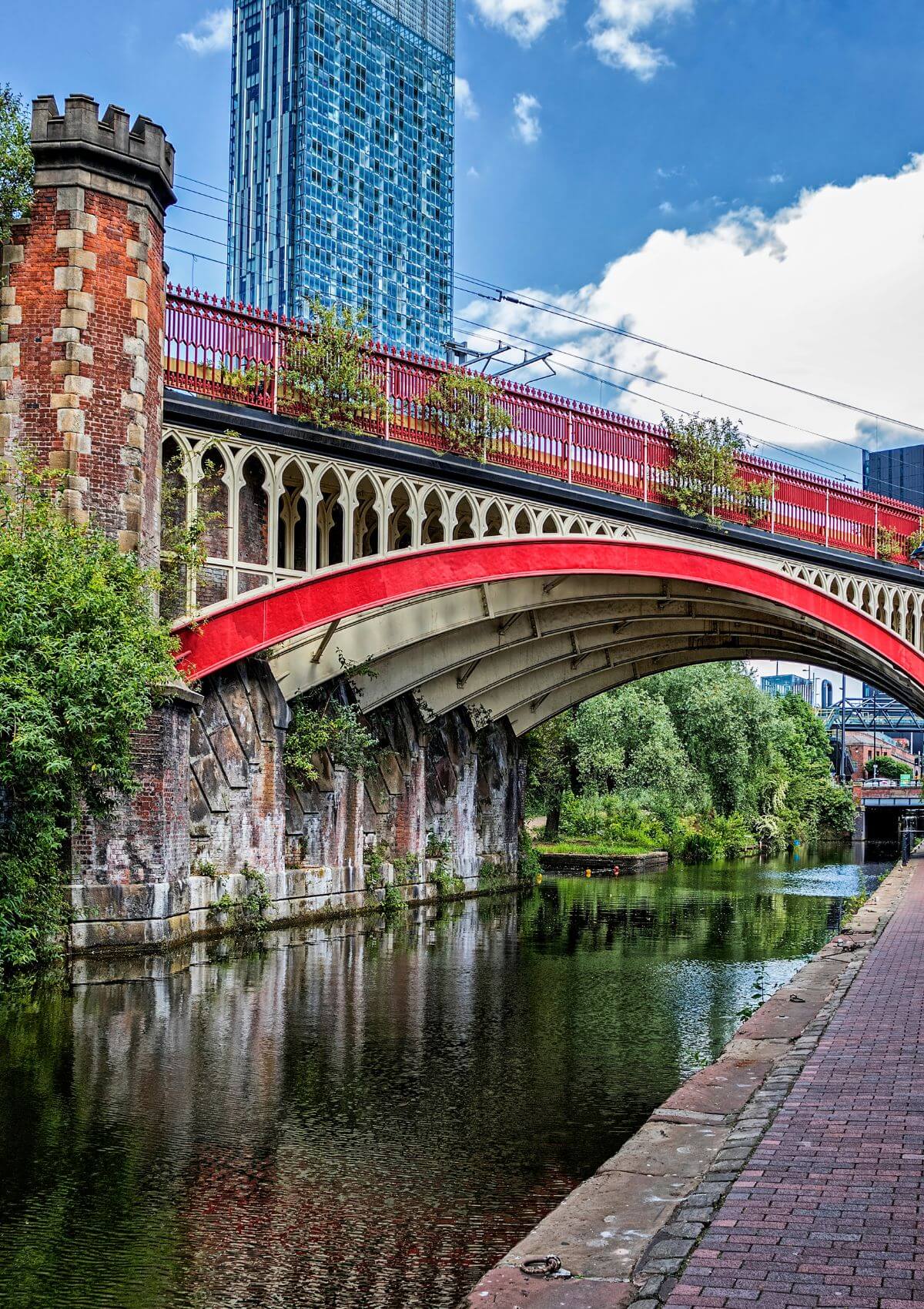 While walking by the Rochdale Canal, you'll see historic towns such as Castlefield, Hebden Bridge and Littleborough. You'll also meander through the city centre of Manchester, which offers one of the best days out in North West England.
Where are your favourite canals in England?
Walking or boating along the canals of England can be an amazing way to get a glimpse into the nation's past as the birthplace of the Industrial Revolution. You can also enjoy beautiful views of major urban centres, unspoiled countryside settings and quaint historic towns.
Have we missed any canals in England that our readers should know about? Where are your favourite waterways in the UK for a summer stroll? Let us know in the comments below.
Quick list of the best canals in England
Cheshire Ring
Kennet and Avon Canal
Oxford Canal
Grand Union Canal
Worcester and Birmingham Canal
Lancaster Canal
The South Pennine Ring
Shropshire Union Canal
Caldon Canal
Rochdale Canal
---