10 Greatest Days Out in North West England
Looking for the best days out in North West England? If you want a day out in North West England to remember then have a read of our top choices right here.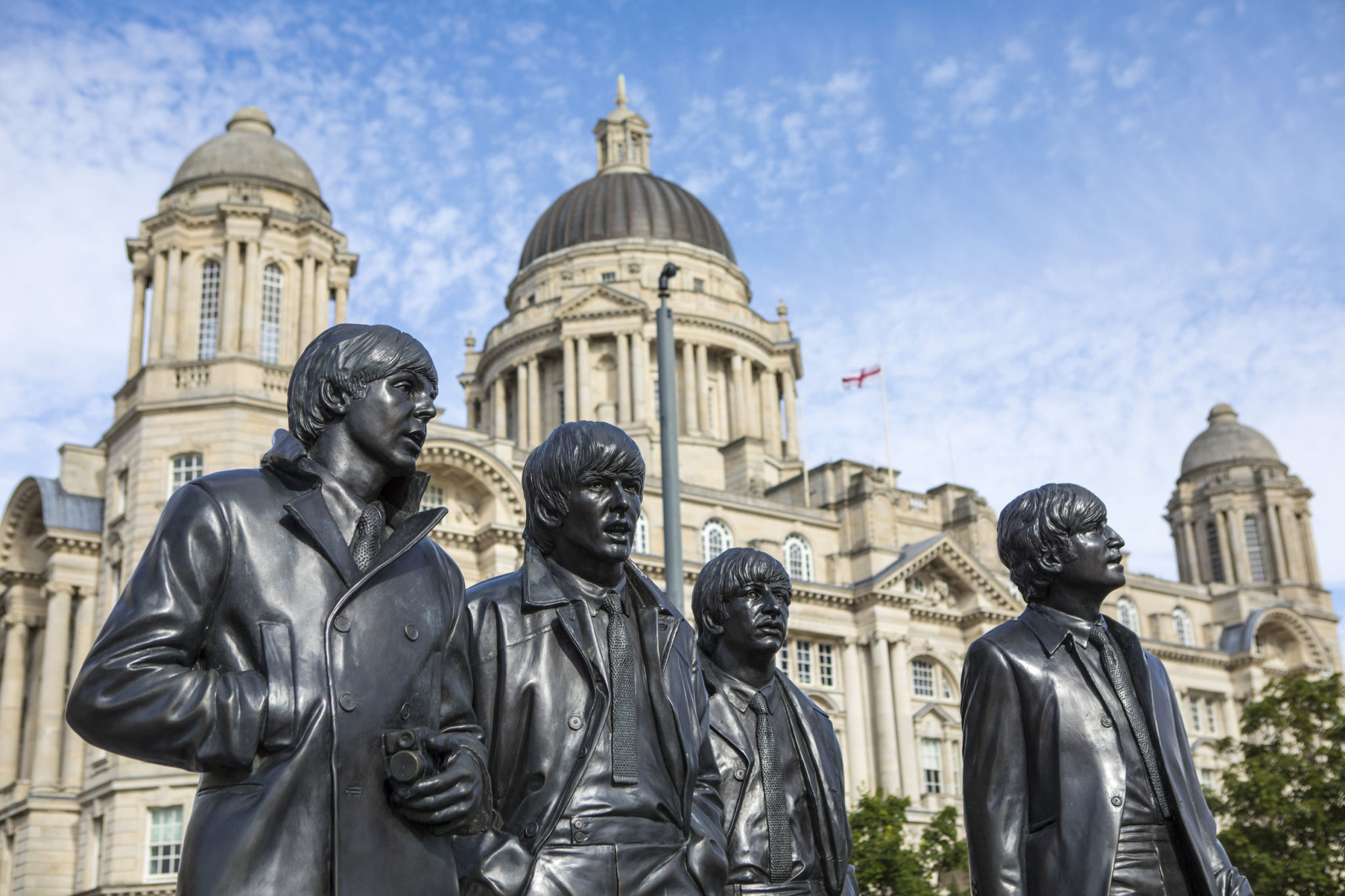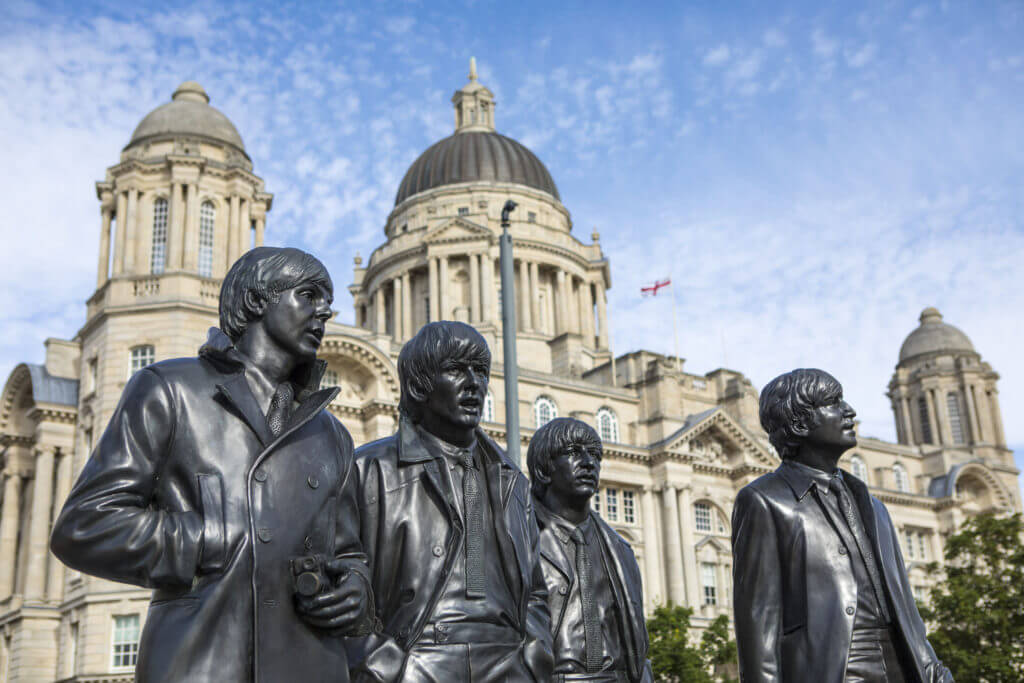 Days out in North West England are spent in Cheshire, Cumbria, Greater Manchester, Lancashire and Merseyside.
In North West England you'll find our only mountain range – Cumbria's Lake District. You can go hiking and cycling in Bowland or enjoy the musical history of the big cities in North West England, Liverpool and Manchester. Also, Chester is is a lovely city for some more chilled shopping and exploration.
---
Best days out in North West England
If you want to know the best places to visit in North West England, then everything you need to know, is right below.
---
1. Day Out in the Lake District, Cumbria
For a great day out in North West England you'll want to visit the most famous National Park of them all, The Lake District. The Lake District is famous for its dramatic scenery and peaceful lakes – it's one of our most beautiful UNESCO World Heritage Sites. There are some beautiful towns and villages to look round too. This area has inspired many poets and authors dating back to when poets and authors began.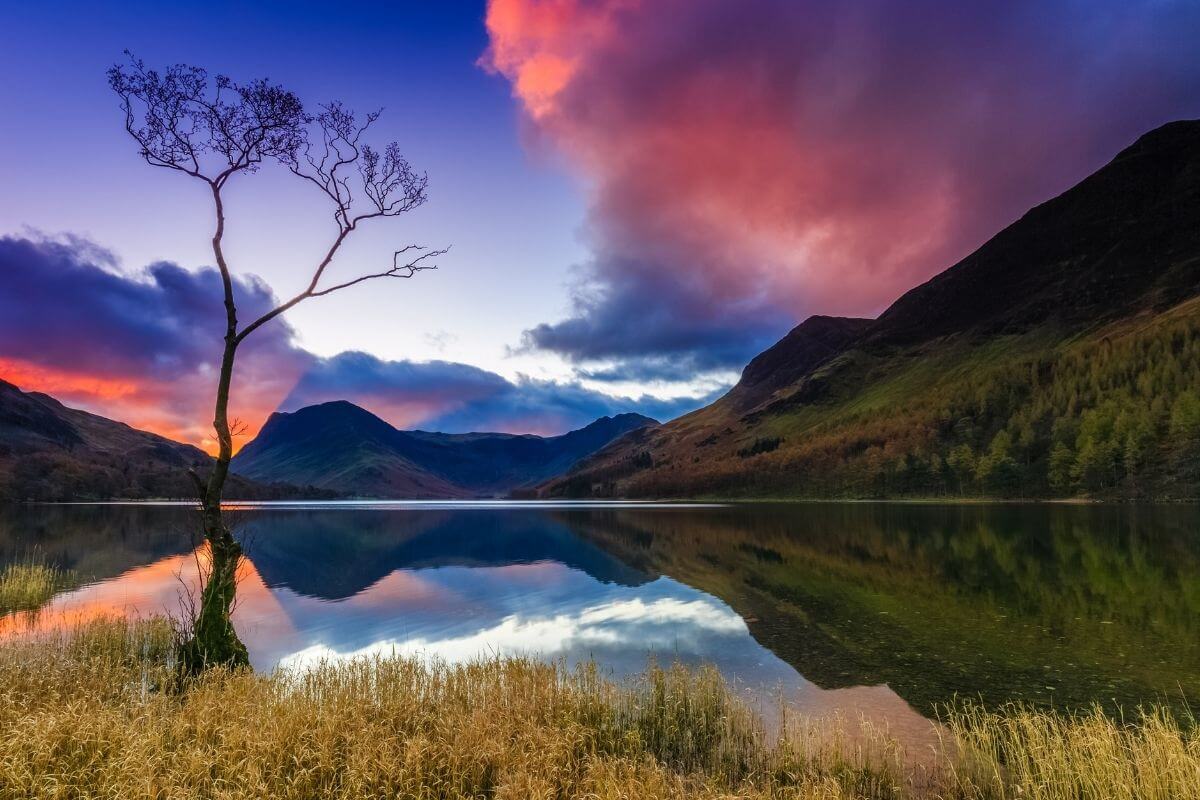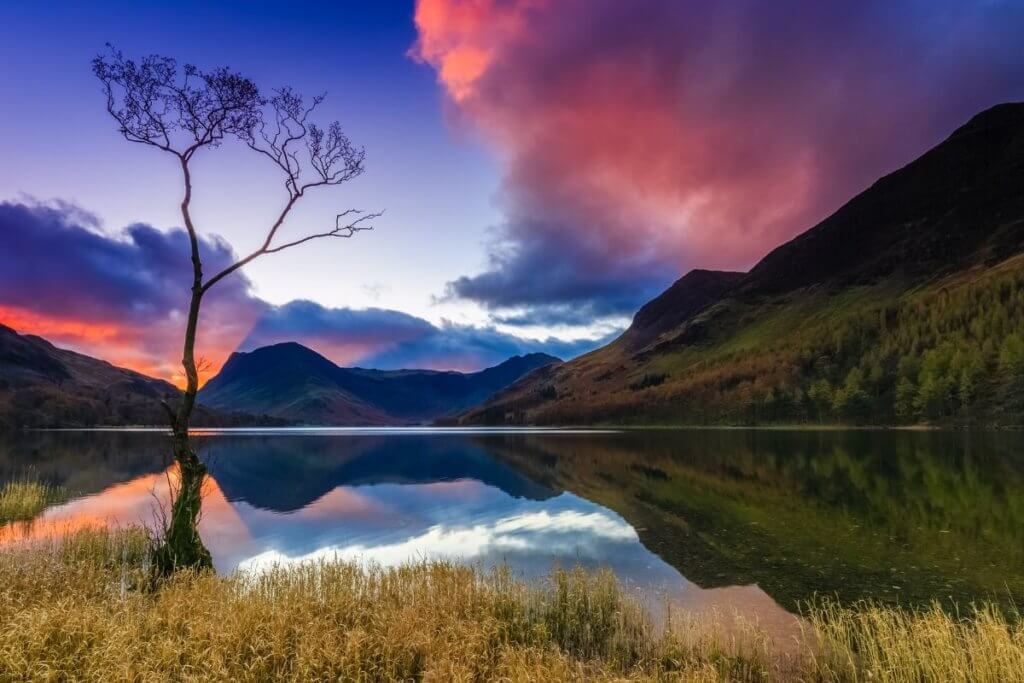 Walking, climbing the mountains and sailing on the lakes are all super popular things to do for a day out in North West England. It's also a super popular place to pick up some foods – including Morecambe Bay shrimps, Cumberland sausage and Herdwick meat.
There are so many activities in the Lake District to do, it's one of the best days out in Cumbria. The Lake District is also a great place for paddleboarding!
---
2. Day trip to Blackpool Pleasure Beach, Lancashire
Visiting Blackpool is one of the most popular days out in Lancashire. It's here that you can see the famous Blackpool Tower, and play in the arcades along the pier. The Pleasure Beach is one of the most popular theme parks in England and you can spend the day going on the Big Dipper and Valhalla. Buy your tickets for the Blackpool Tower in advance to avoid the queues.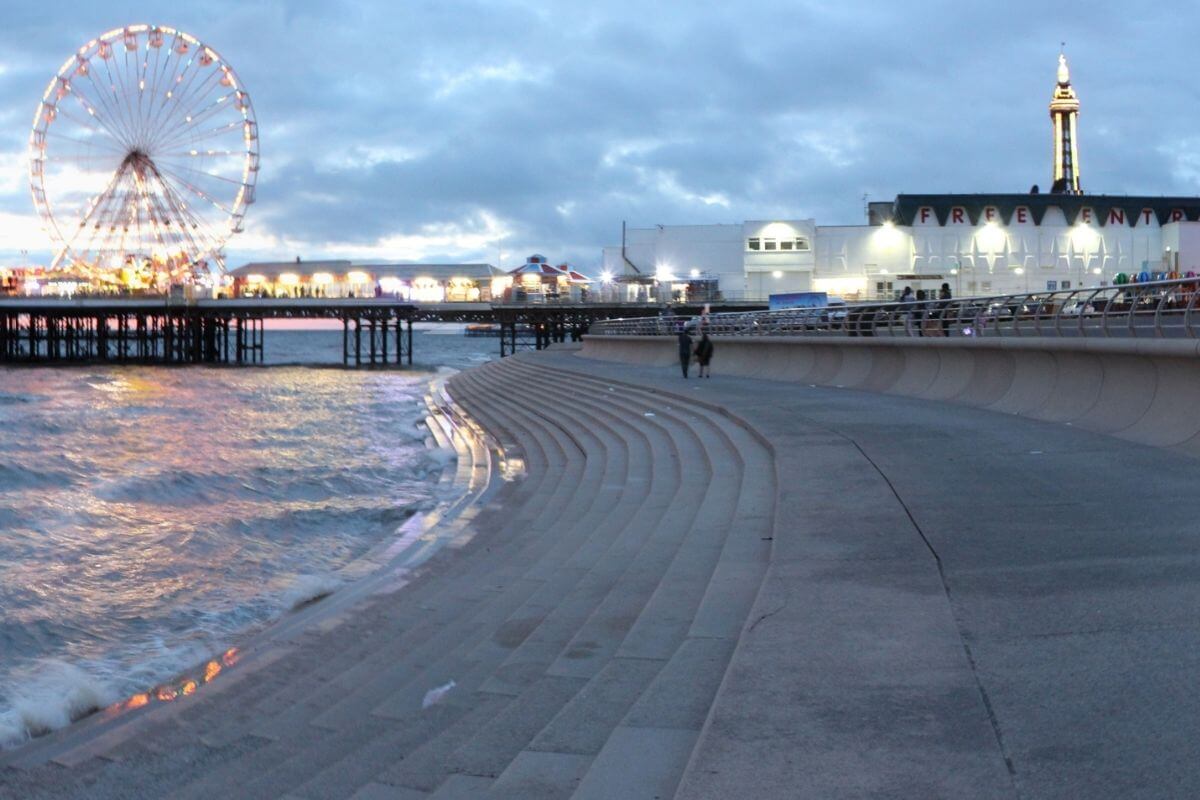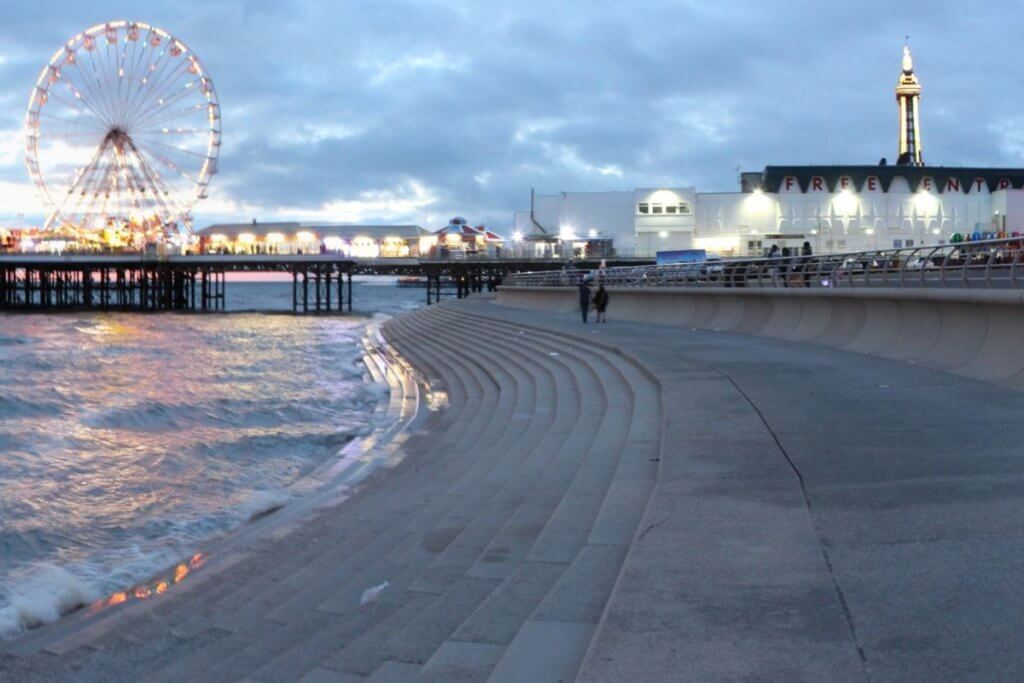 There are loads of other great things to do in Blackpool, including Madame Tussauds Blackpool and Stanley Park too. The Central Pier and the South Pier have loads of fun things to do, and you can check out Blackpool Zoo, too. The Dungeons in Blackpool make for a fun day out too.
---
3. Day out in Liverpool, Merseyside
Liverpool is undoubtedly one of our coolest cities in England, mainly thanks to its musical history, and to the maritime roots. There's been a huge amount of regeneration here, yet the docks and Grade 1 listed buildings there are UNESCO World Heritage listed. The city is a beautiful blend of old and new, creating a stunning and unique place to visit in North West England.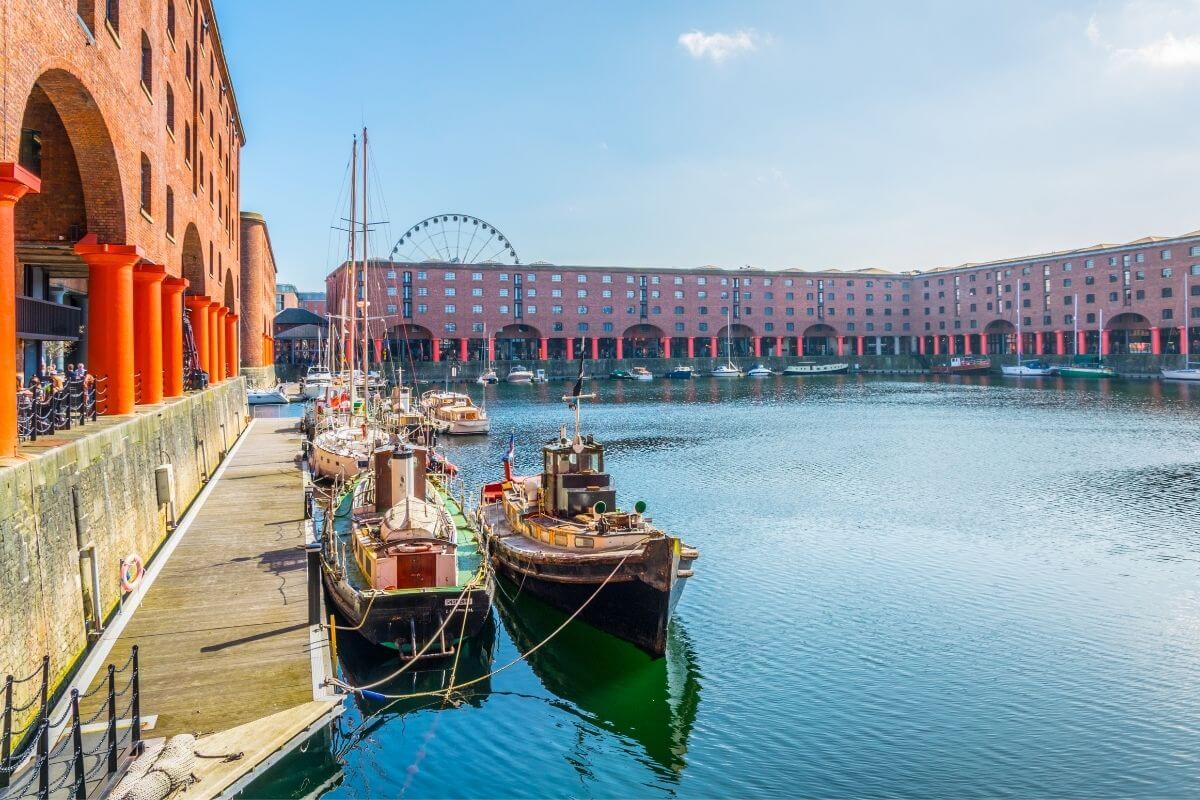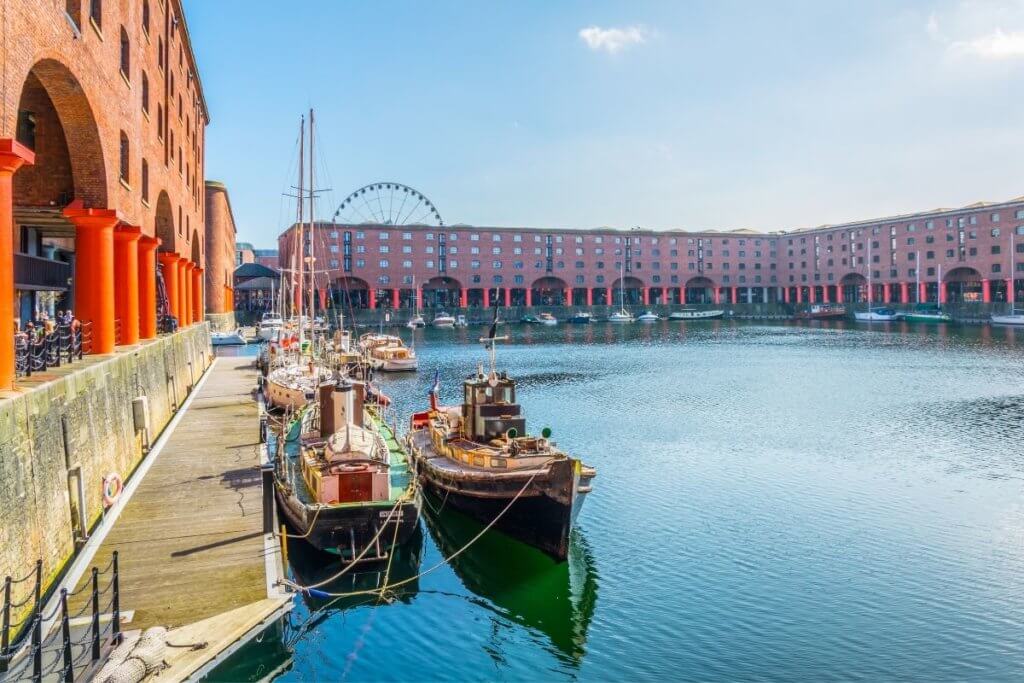 Here you can hang out at the museums, restaurants, cafes and bars at the docks, head to the famous Beatles Story Museum or go shopping in the High Street. One of the best things to do in Liverpool is to people watch – there's a whole culture all of its own up here. The Albert Dock is one of the most famous things to see here, and if you want to go paddleboarding in Merseyside, this is probably the number one place to do it!
A visit to Liverpool is definitely the best day out in Merseyside. You can also explore some of the best days out FROM Liverpool here.
---
4. Day trip in Manchester, Greater Manchester
There are loads of great things to do on a day trip to Manchester. You could start in the centre, making the most of the huge high street shops all in close proximity. Then, head out to to the Northern Quarter and enjoy the unique shopping there, before hitting up the cocktail bars there for sundown.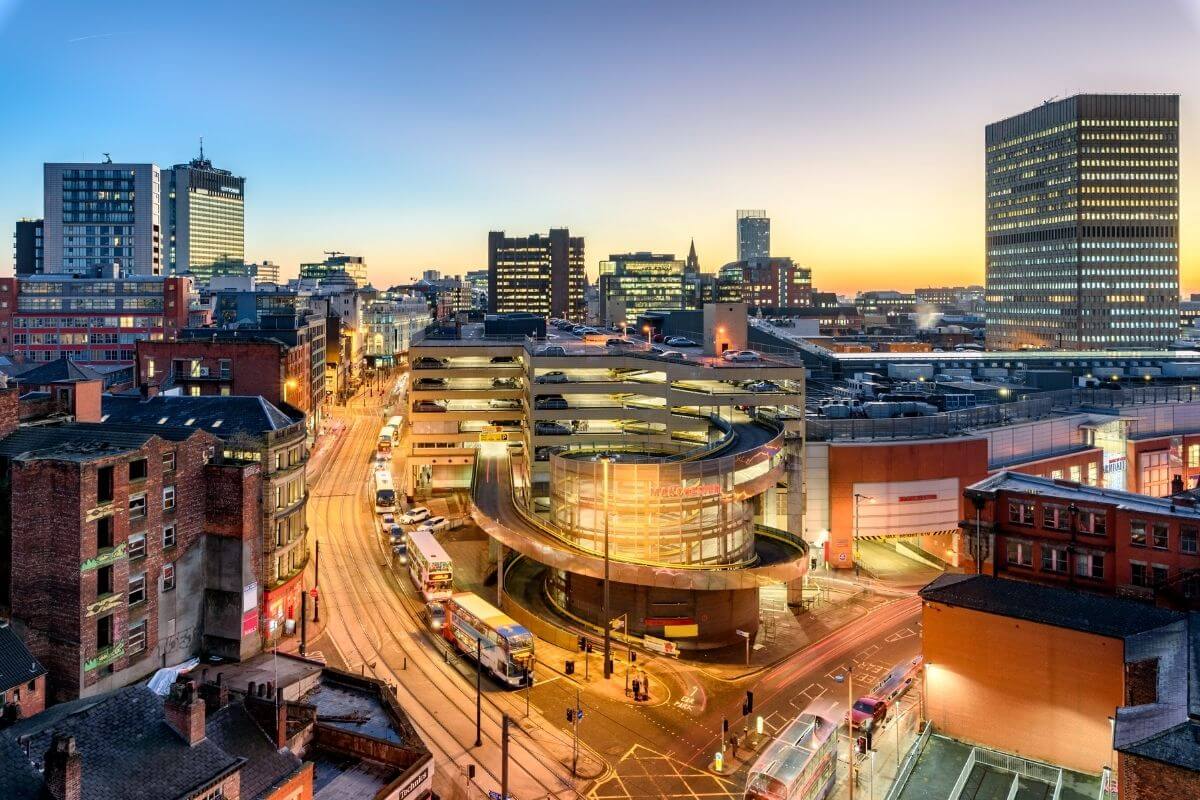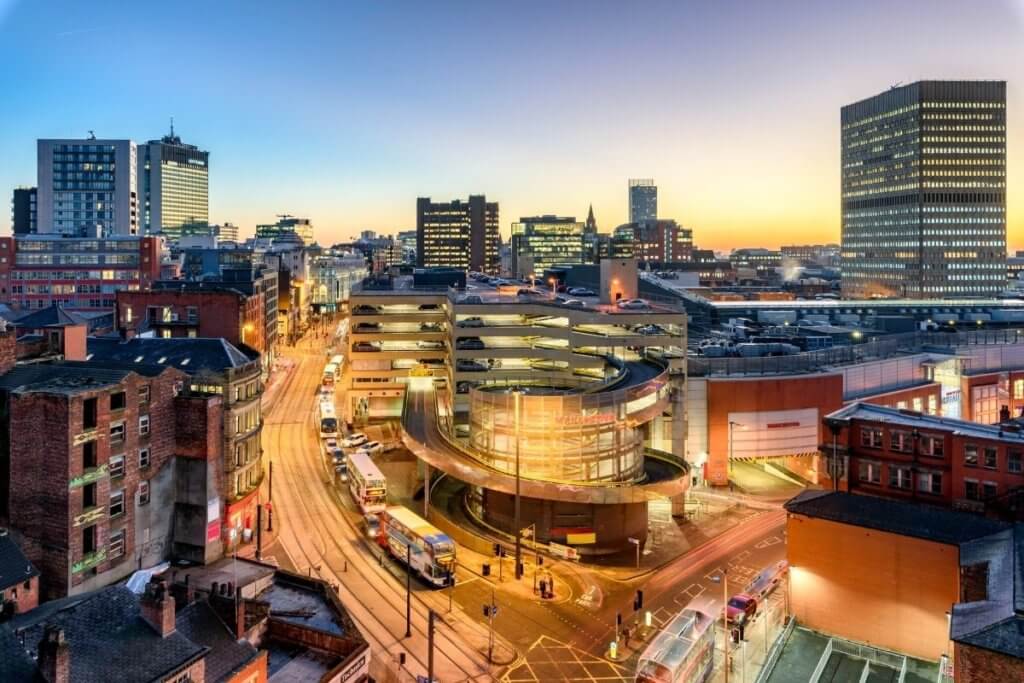 If shopping isn't your thing there are so many other things to do for a great day out in Manchester, including Sea Life Manchester – one of the best aquariums in England, the Science and Industry Museum, and the great food markets too.
---
5. Big day out at Chester Zoo, Cheshire
Chester Zoo is one of the good ones. It really puts animal welfare first and has a whole initiative focussed on stopping the extinction of more animals. It's even won awards like the ethical, responsible and sustainable tourism award last year.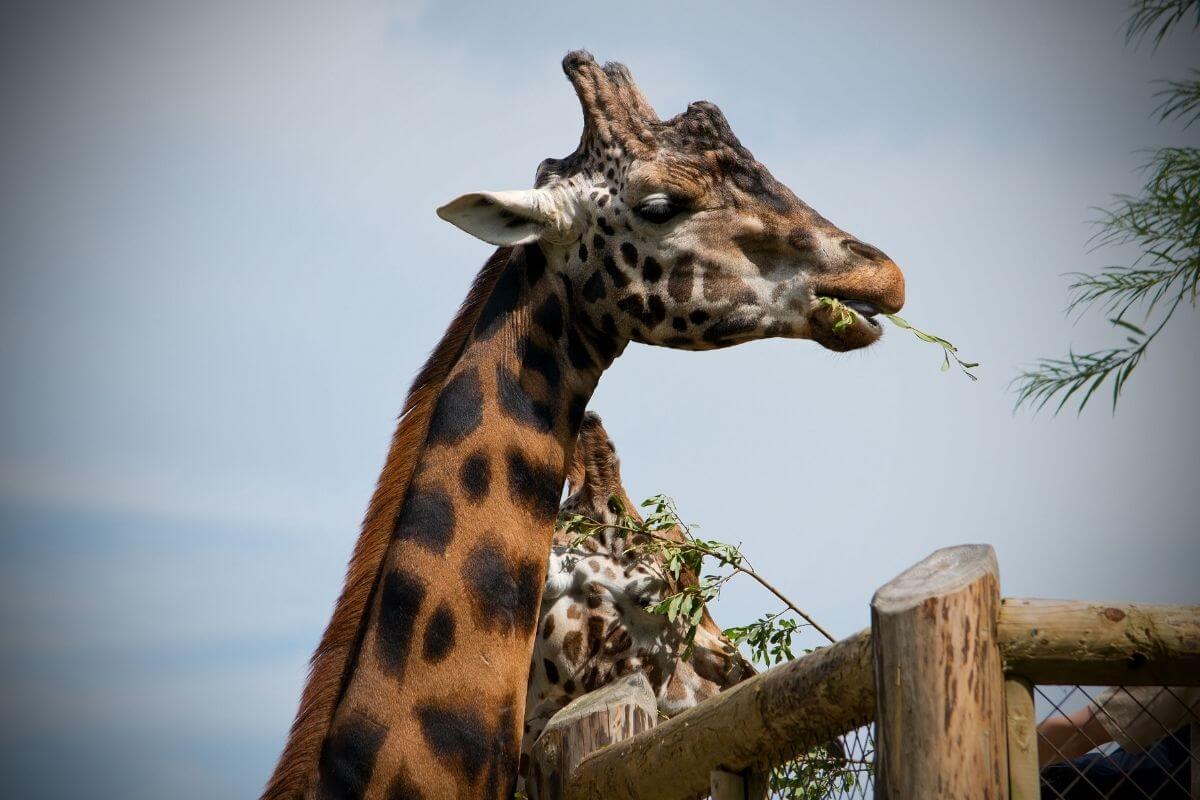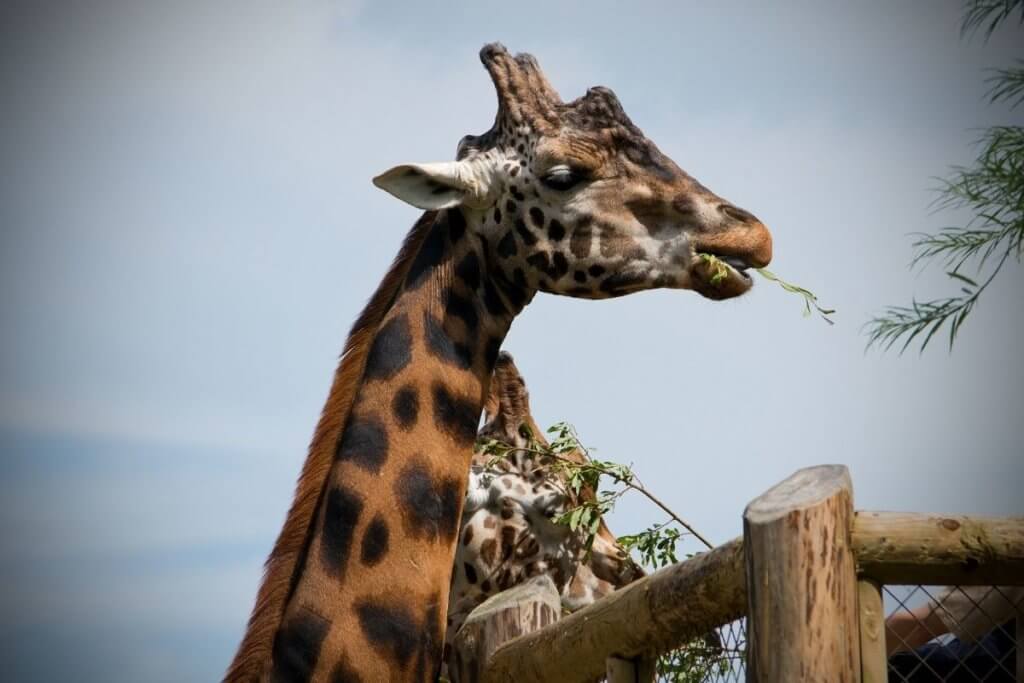 On top of that, it's one of the oldest zoos in the UK, opening way back in 1934. All these years later, it's still super popular with over 35,000 animals to check out – the orangutans, lemurs and lions seem to be the favourites – and 128 acres of zoological gardens.
Chester Zoo is definitely one of the most popular days out in Cheshire for kids, and one of the best zoos in England.
While you're here, you might want to check out a few of Chester's historical attractions. Book a tour of Chester's Roman Fort and Museum to see an ancient Roman military base and a remaining section of Hadrian's Wall. Chester cycle tours are also a great way to get to know this historic city in a short space of time.
---
6. Walk out to Hilbre Island, Merseyside
Hilbre island is a great day out in North West England, if you really want to get away from it all for a few hours. Hilbre is a tiny island at the mouth of the River Dee, just before it becomes the Irish Sea. It has an ancient human history, with pottery evidence suggesting that even the Romans lived on this island.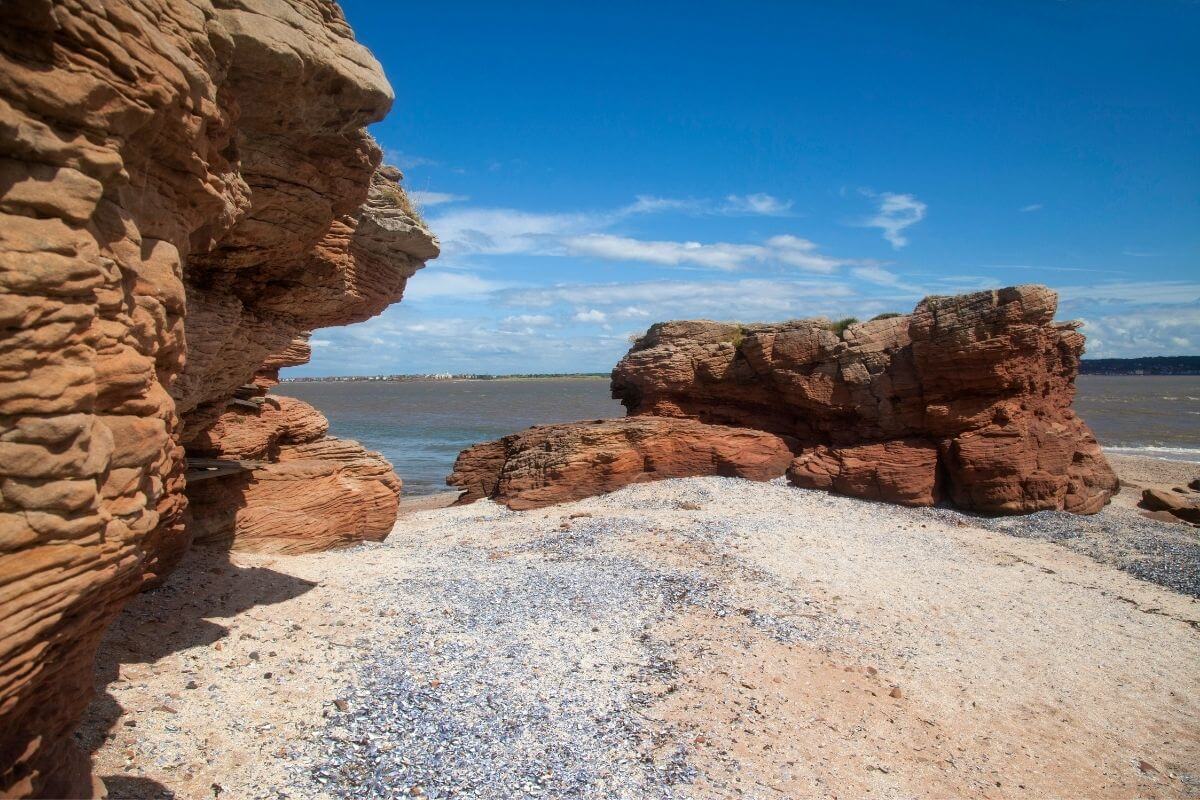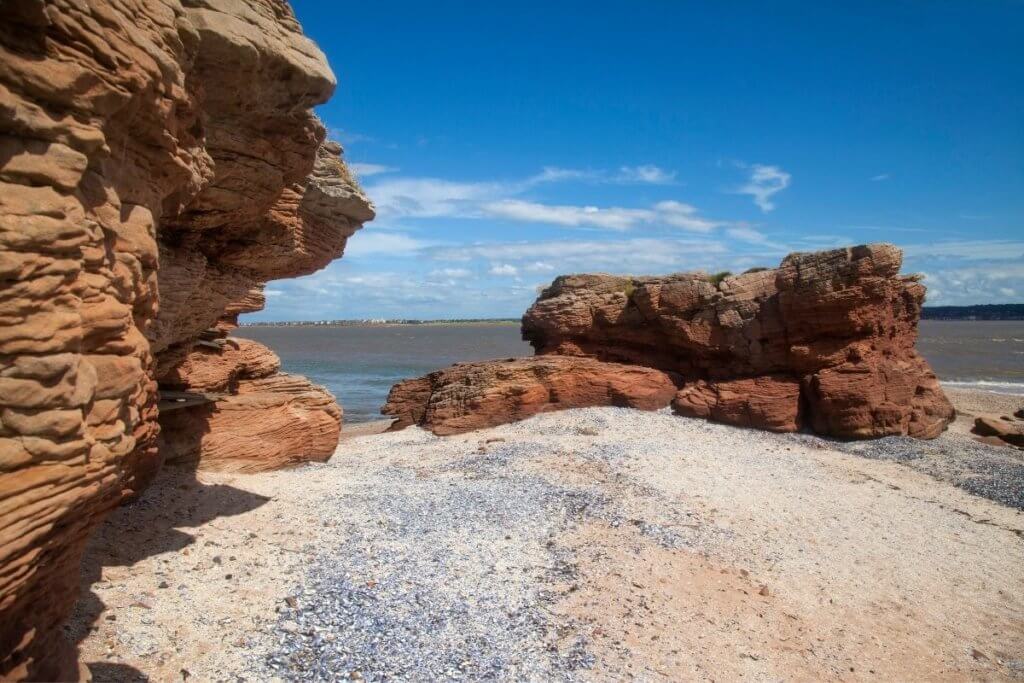 When the tide is out, it is possible to walk to the island, which is also an important bird habitat.
There's an observatory on the island from where you can get a good look at some of the oystercatchers, sandpipers and terns who call the area home.
---
7. Day out to Trafford, Greater Manchester
Tarfford is one of the popular Greater Manchester towns thanks to the Trafford Centre for shopping, the Chill Factore ski centre (one of the best indoor ski spots in England) and the Emirates Stadium for football fans.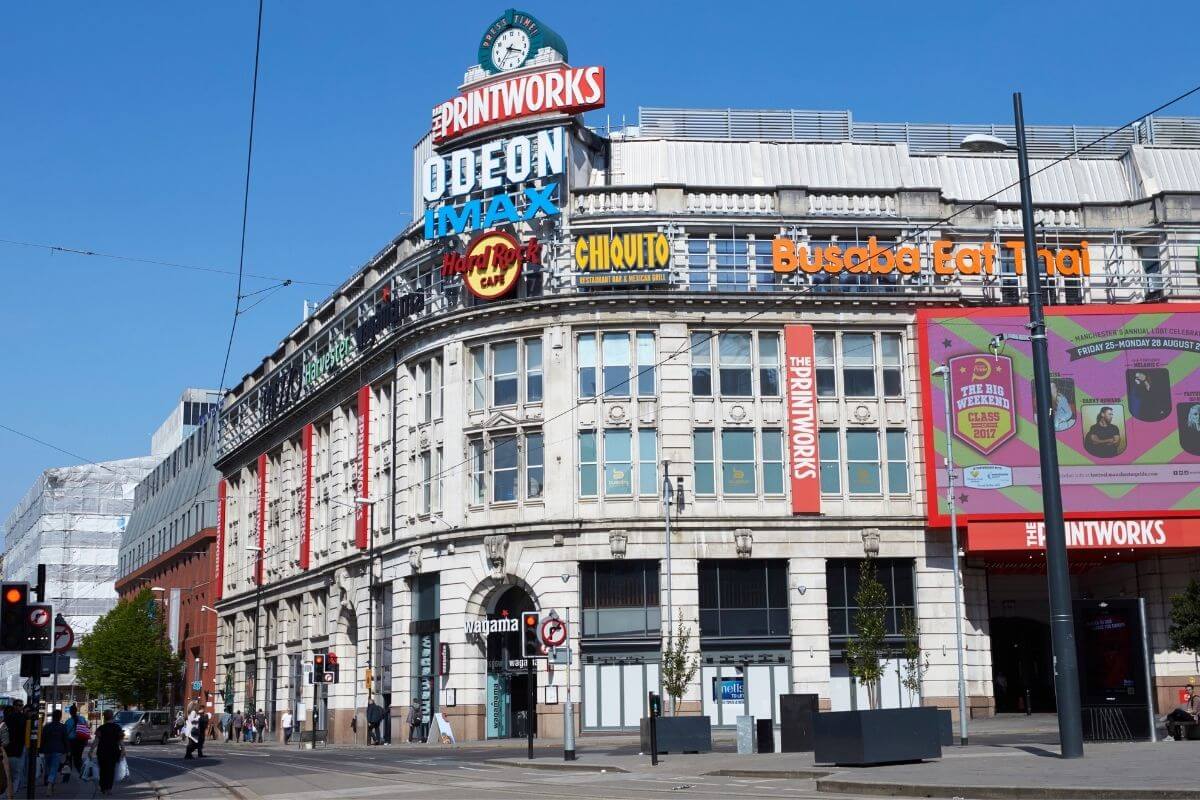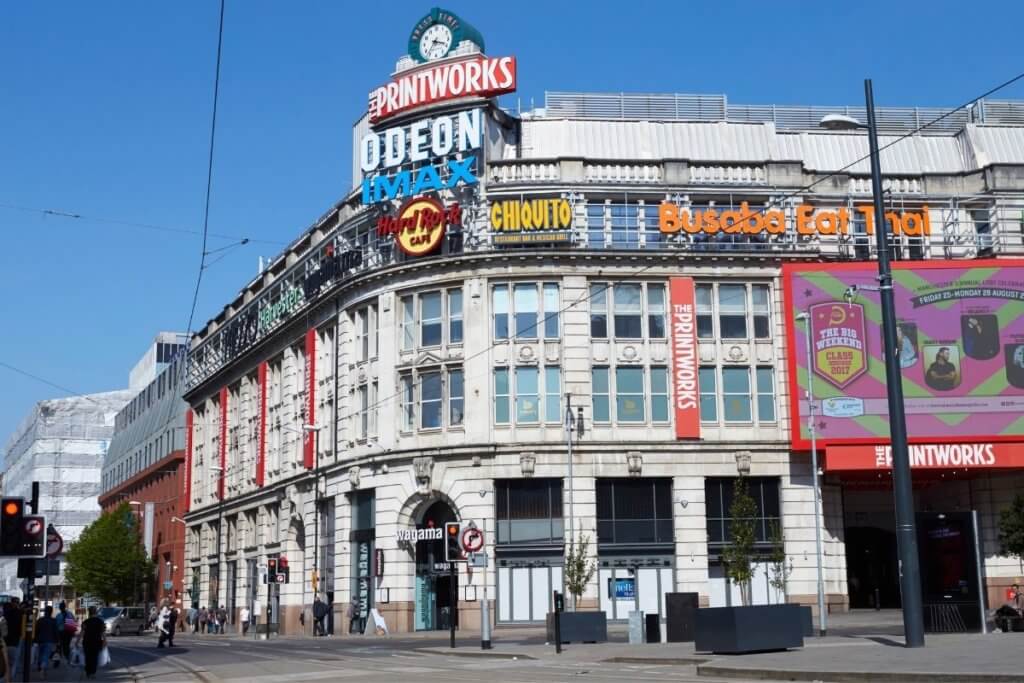 If that's not enough for us day trippers, then how about the Coronation Street Tour, the 200 listed buildings (including the beautiful 18th-century Dunham Massey) and the nature reserves. Sale Water Park includes an incredible 52-acre lake too.
---
8. Day trip to Morecambe Bay, Lancashire
The sea side town of Morecambe has a huge variety of entertaining things to do like exploring sandy beaches, flying kites, eating at restaurants, ice cream parlours and many more.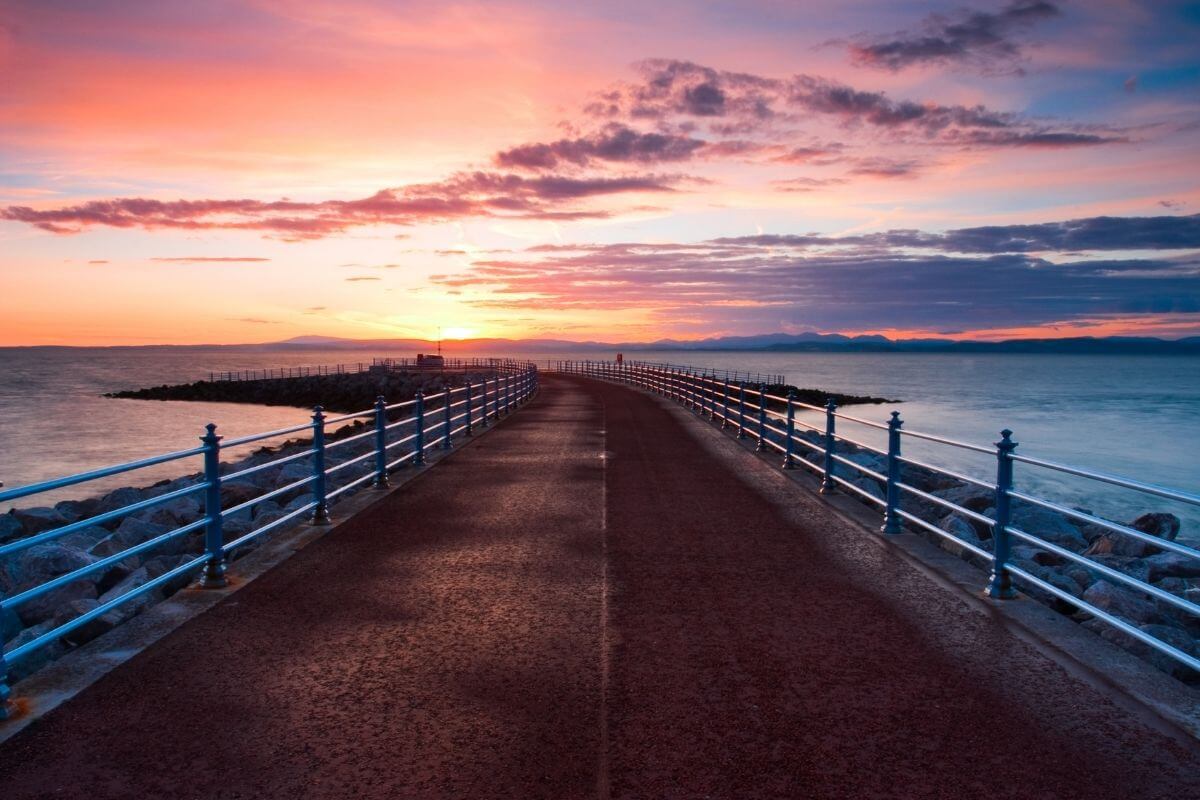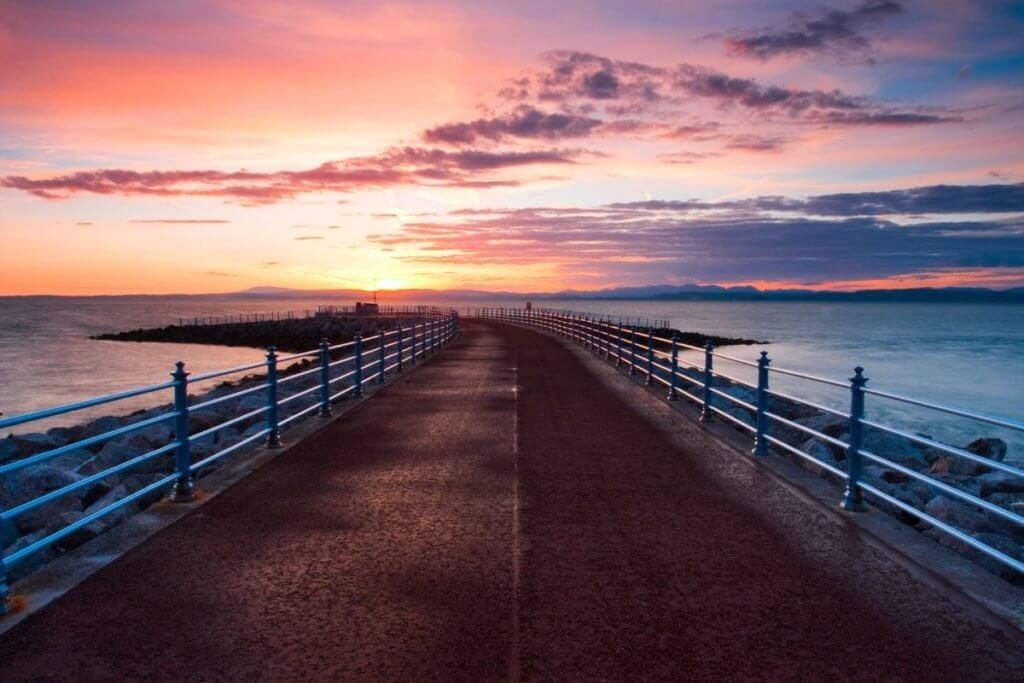 The famous Midland Hotel is a prominent landmark of Morecambe that was constructed in 1933. Being a part of the history, it has strong cultural connections. This building is a master piece of art deco with a statue of Eric Morecambe, a British performer.
The most interesting activity on the beach side is kite flying in the beach winds. There are many stalls and shops where you can buy kites. You can also get all kinds of traditional seaside food here, too.
---
9. Visit Delamere Forest for the day, Cheshire
If you fancy a cheap day out in North West England, head to Delamere Forest. Right on the edge of the quiet village of Delamere, in between Chester and Northwich, it's the largest woodland area in the UK.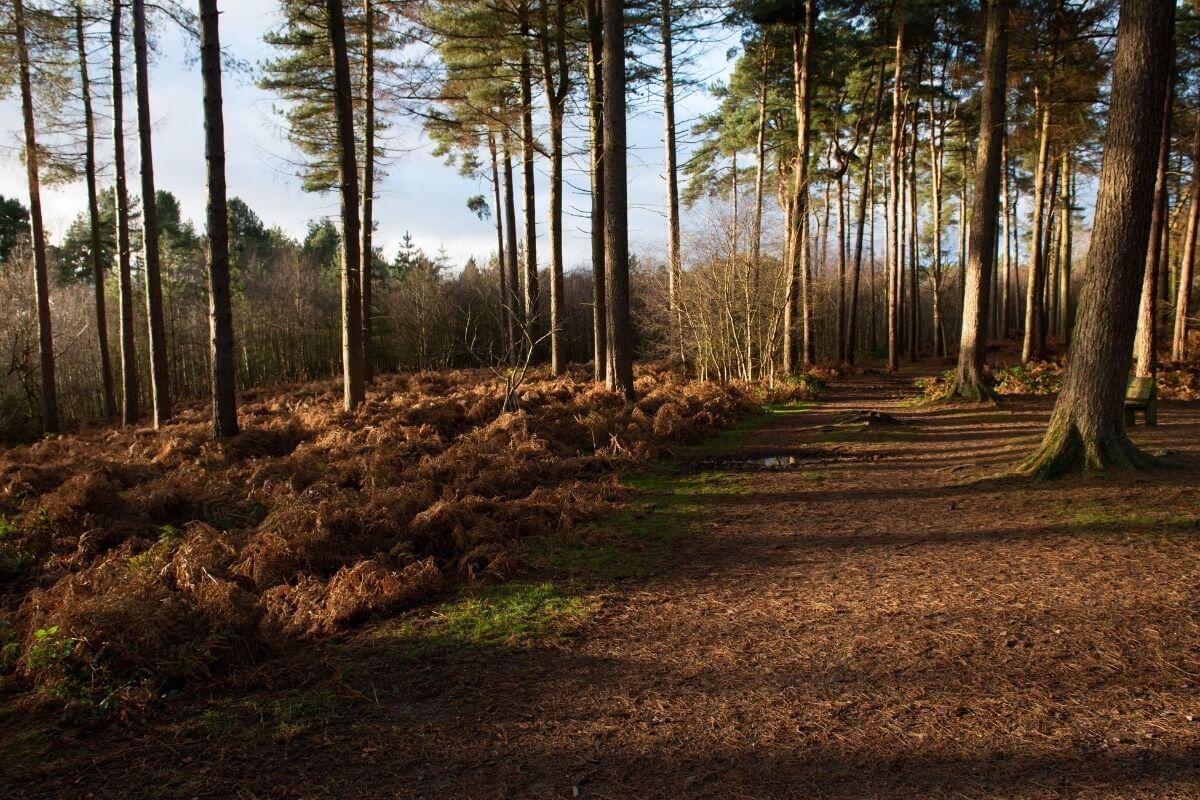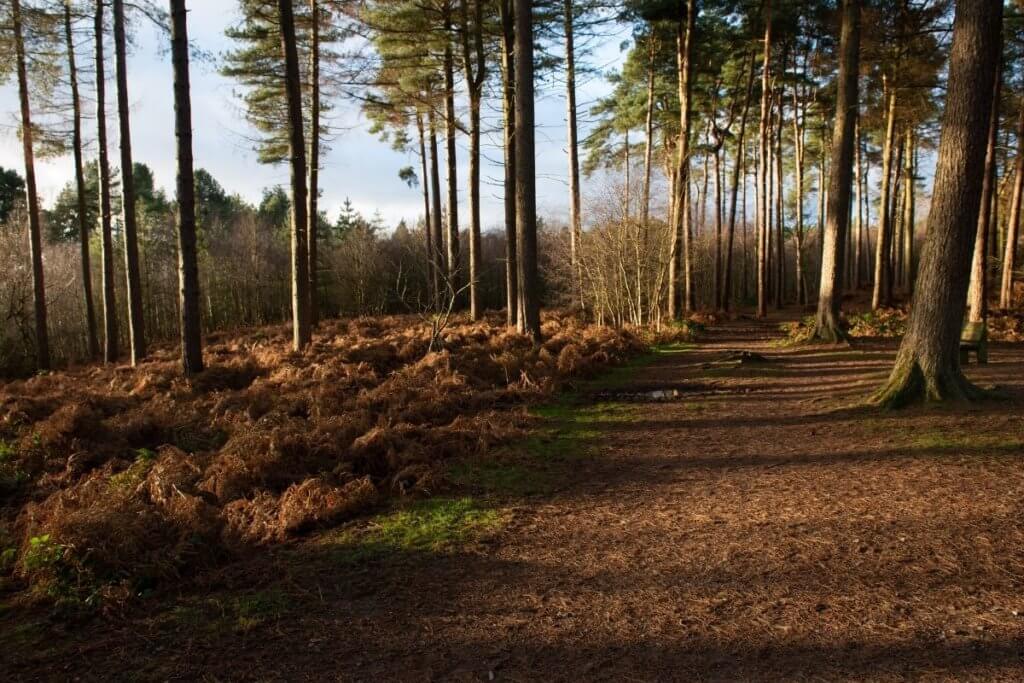 Covering over 970 hectares, there are a fair few trees, trails and woodland creatures you can find, the most surprising of which is The Gruffalo. You know the famous children's book?
Well, The Gruffalo character is so loved in the area, it has its own statue in the forest and Forestry England even runs a Gruffalo Orienteering challenge where kids have to search for 12 hidden Gruffalo markers.
From Gruffalos to gorillas, Delamere Forest is also home to the Go Ape Forest Segway and the Go Ape Tree Top Adventure. Between £20 and £35, depending on the type of activity you go for, you can be exploring the forest from above doing the high ropes course or zipping between trees on a segway.
Ok that kinds beats the cheap day out vibe, but you might want to spend a few pounds while you're there!
More great Gruffalo days out right here.
---
10. Step aboard the Settle to Carlisle train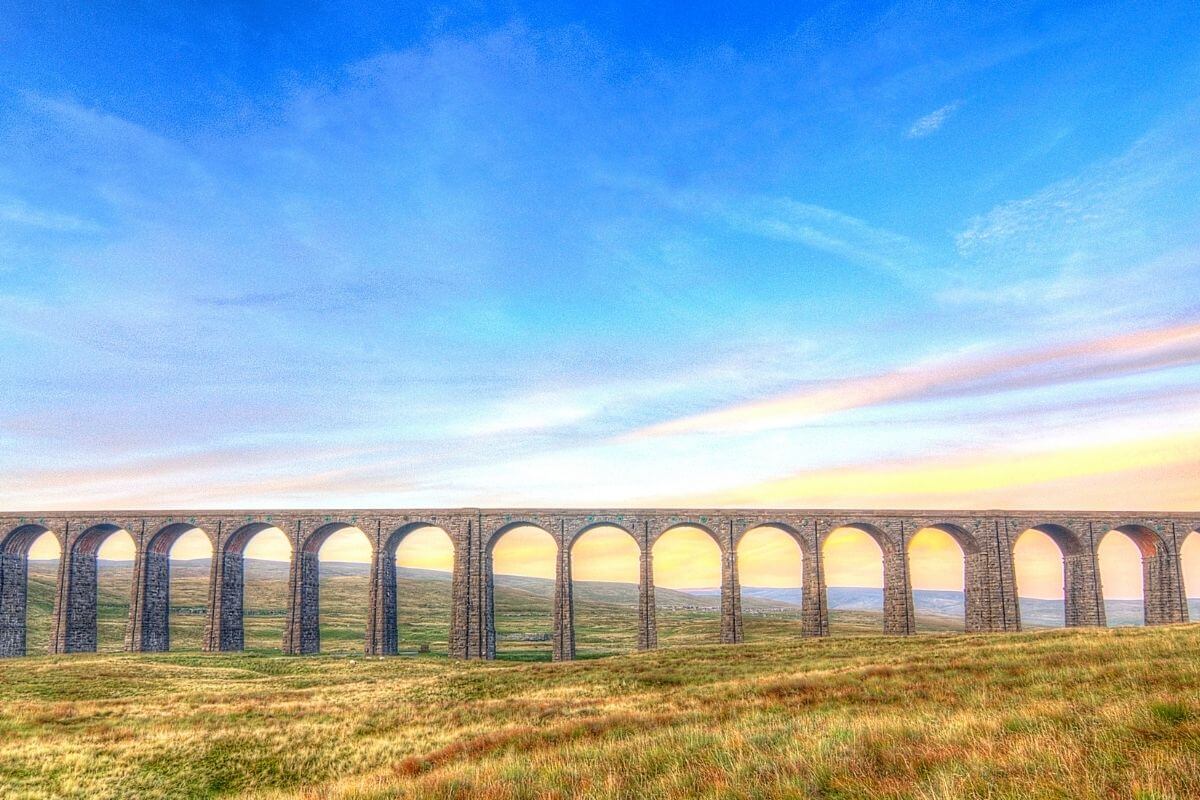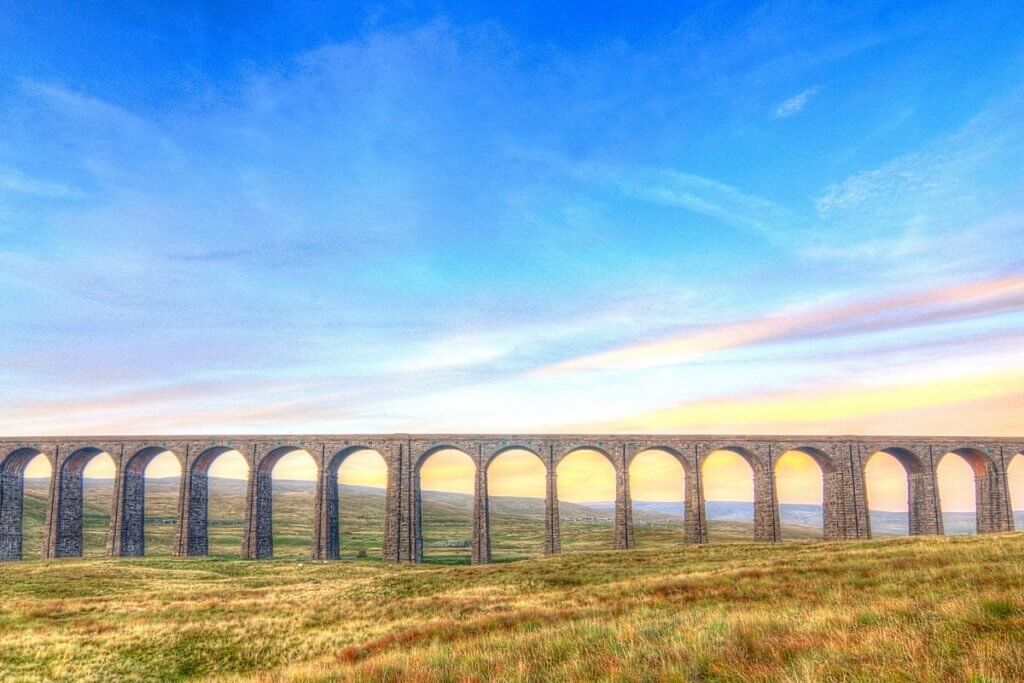 The Settle to Carlisle train along the Ribblehead Viaduct is one of the most stunning train journeys in England. You'll travel 73 miles across the Yorkshire Dales and Northern Pennines.
Going on the Settle to Carlisle train is a great way to combine the best days out in North West England and the top places to visit in North East England!
---
Best days out in North West England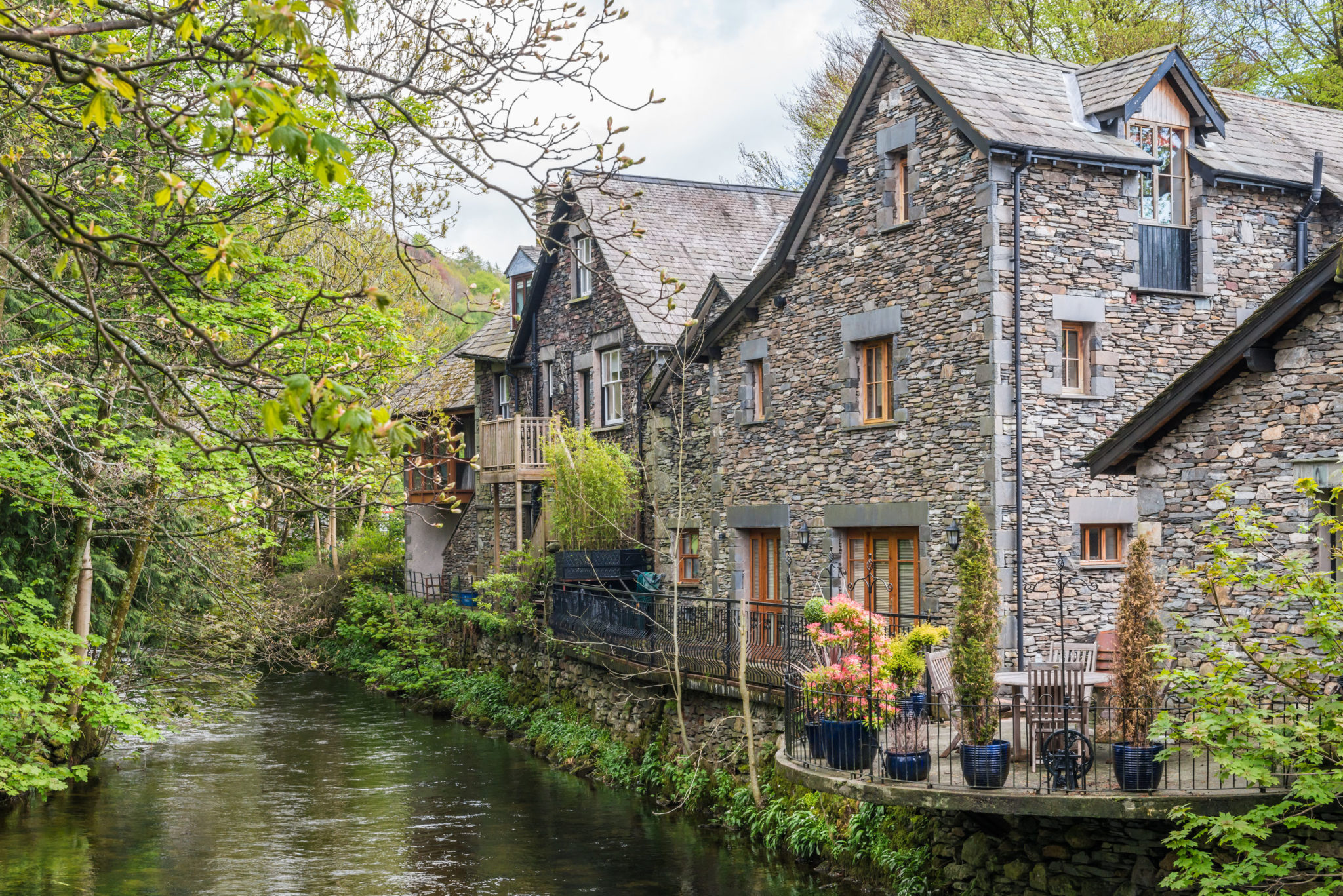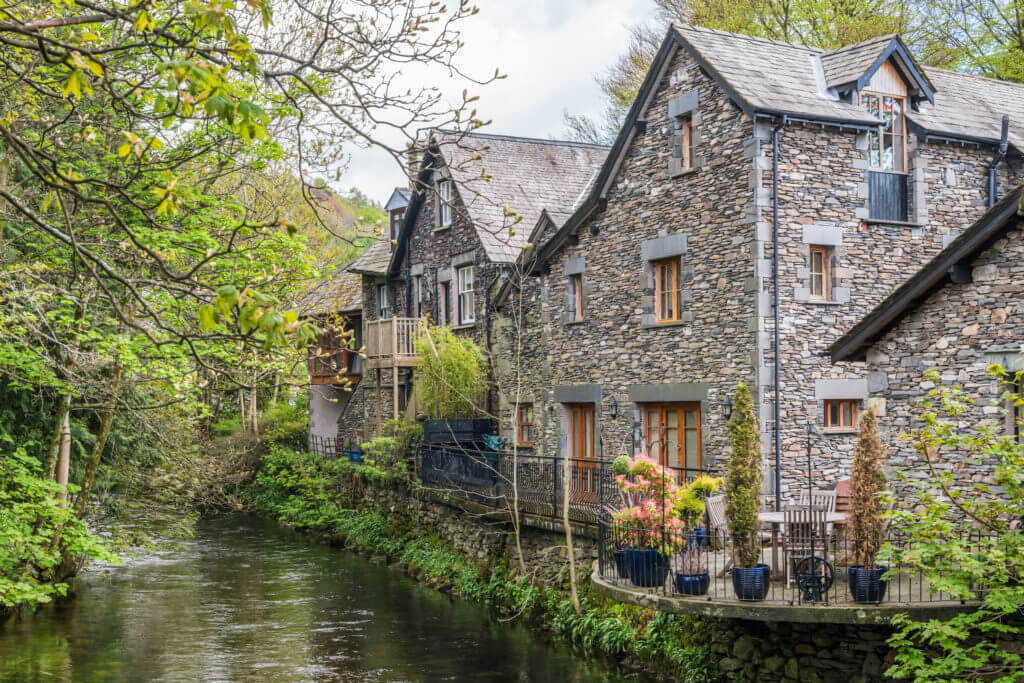 The best places to visit in North West England are shaped by its rich past. North West England became caught up in the War of Roses, it was also one of the earliest places for industrialisation in England, and at one point in time the canal and silk industry was going strong here, especially in Manchester and Liverpool. Cumbria's rich beauty has always drawn in travellers and tourists.
With the big cities, the beautiful countryside and the stunning coastline there's lots to do on a day out in North West England. We hope you have a wonderful time!
---
Best days out in North West England quick list
1. Day Out in the Lake District, Cumbria
2. Day trip to Blackpool Pleasure Beach, Lancashire
3. Day out in Liverpool, Merseyside
4. Day trip in Manchester, Greater Manchester
5. Big day out at Chester Zoo, Cheshire
6. Walk out to Hilbre Island, Merseyside
7. Day out to Trafford, Greater Manchester
8. Day trip to Morecambe Bay, Lancashire
9. Visit Delamere Forest for the day, Cheshire
10. Step aboard the Settle to Carlisle train
---