Only have time for one day out in County Durham? Maximise your County Durham days out with these great suggestions for day trippers…
One of England's northernmost counties, County Durham stretches from the Hartlepool coast, through rolling hills and historic countryside to the North Pennines Area of Outstanding Natural Beauty, home to some of England's best walking landscapes.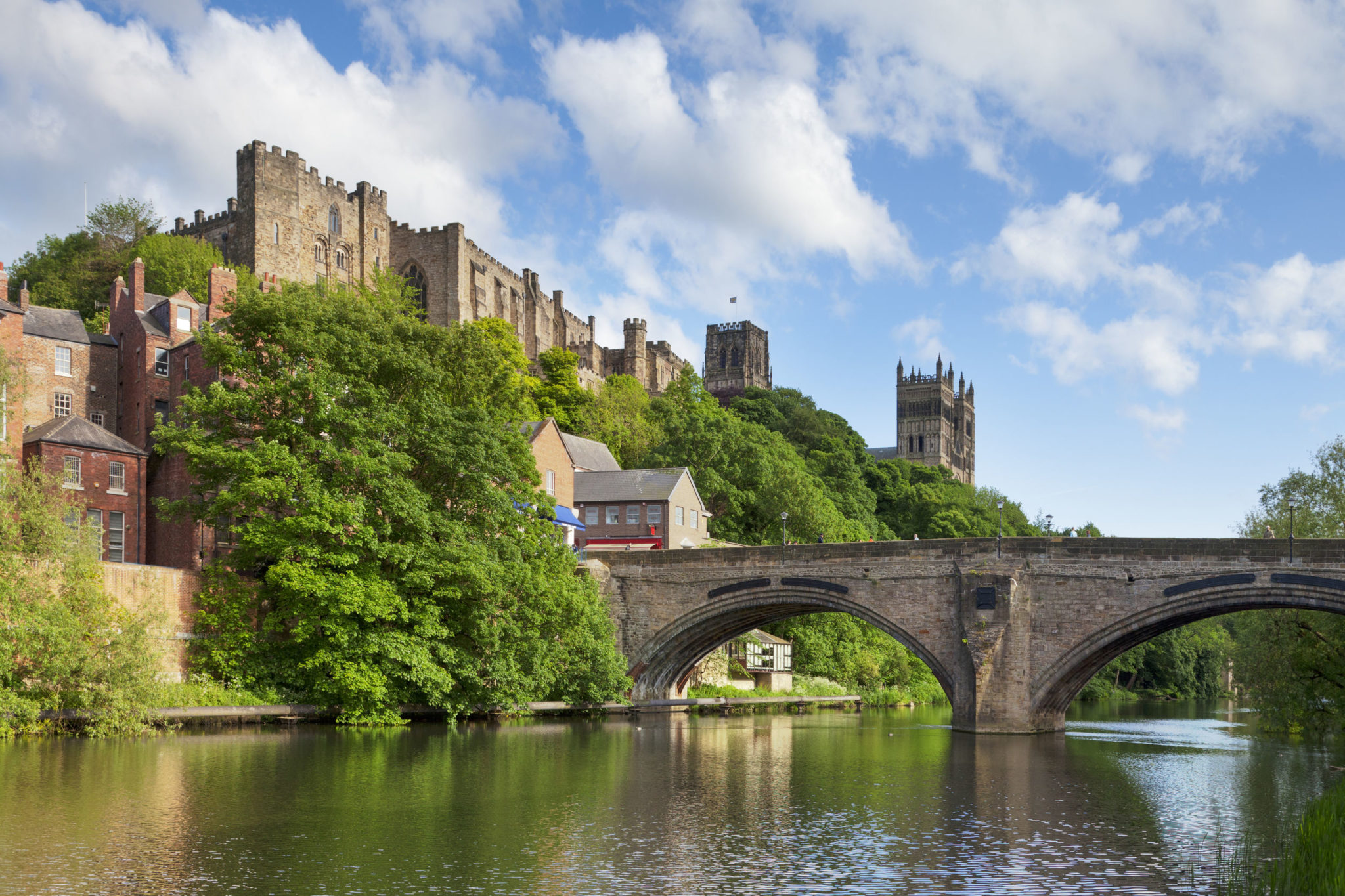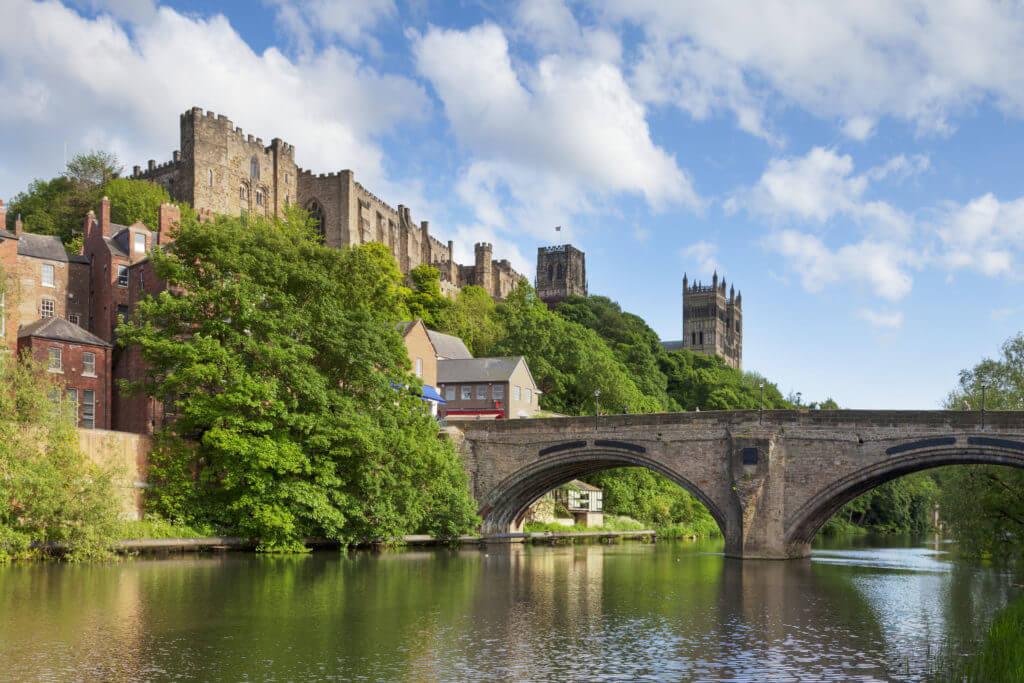 With a selection of historic castles, natural features and the university city of Durham, there are plenty of places to visit in the county. Here, we've listed 16 of the best places to visit in County Durham for a day out.
Best days out in County Durham
If you're looking for the best day out in County Durham, here are our top 16.
1. Durham Cathedral and Durham Castle
Much of Durham Cathedral dates back to the 12th century, with elements of Romanesque and Gothic architecture surviving into the modern day. It's easily one of the most pleasing cathedrals in England to just stand back and admire.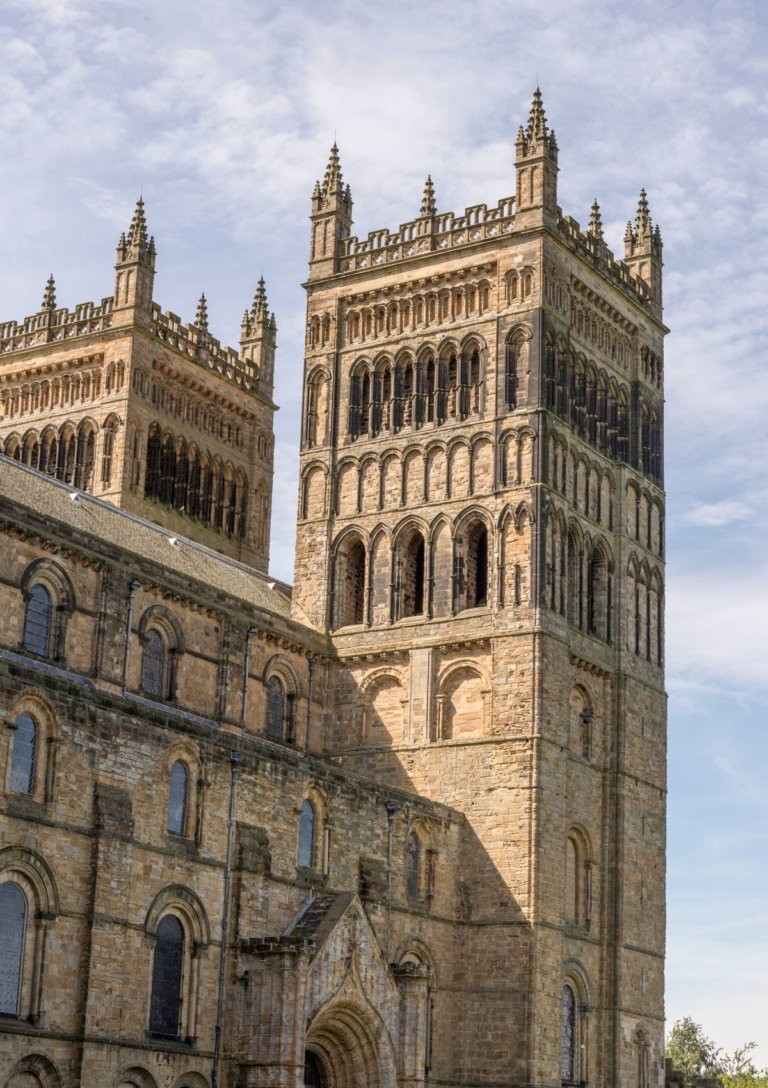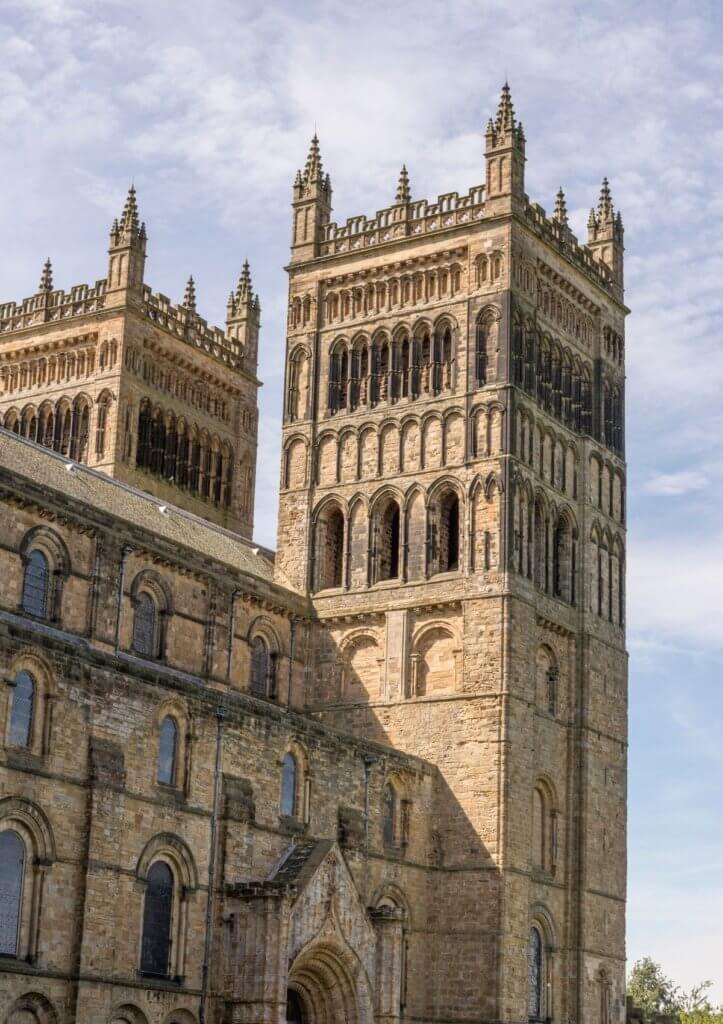 Parts of the cathedral appeared in the Harry Potter film series, including the Chapter House (though you need to book a guided tour of the cathedral to visit this area). If you'd prefer just to wander around at your own pace then this is absolutely fine too; the tombs of St Cuthbert and the Venerable Bede are worth visiting, and you'll also want to see the Chapel of the Nine Altars on your day out in County Durham.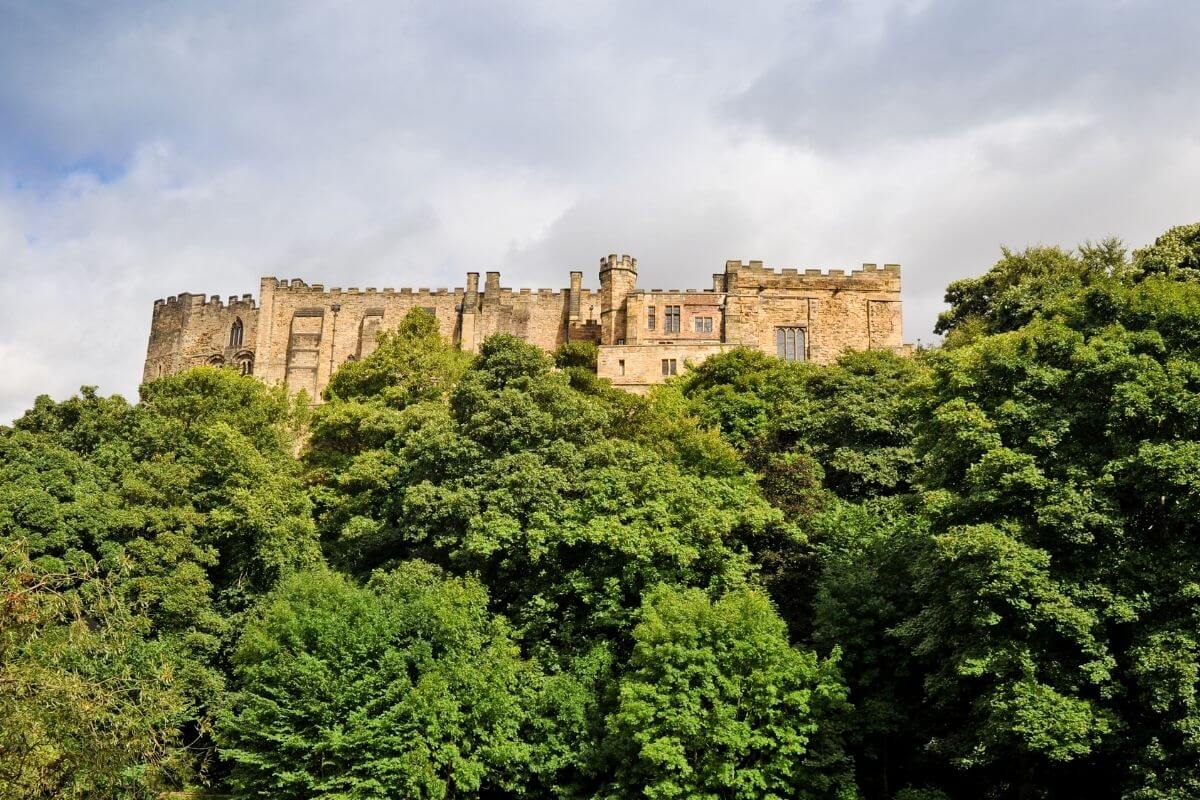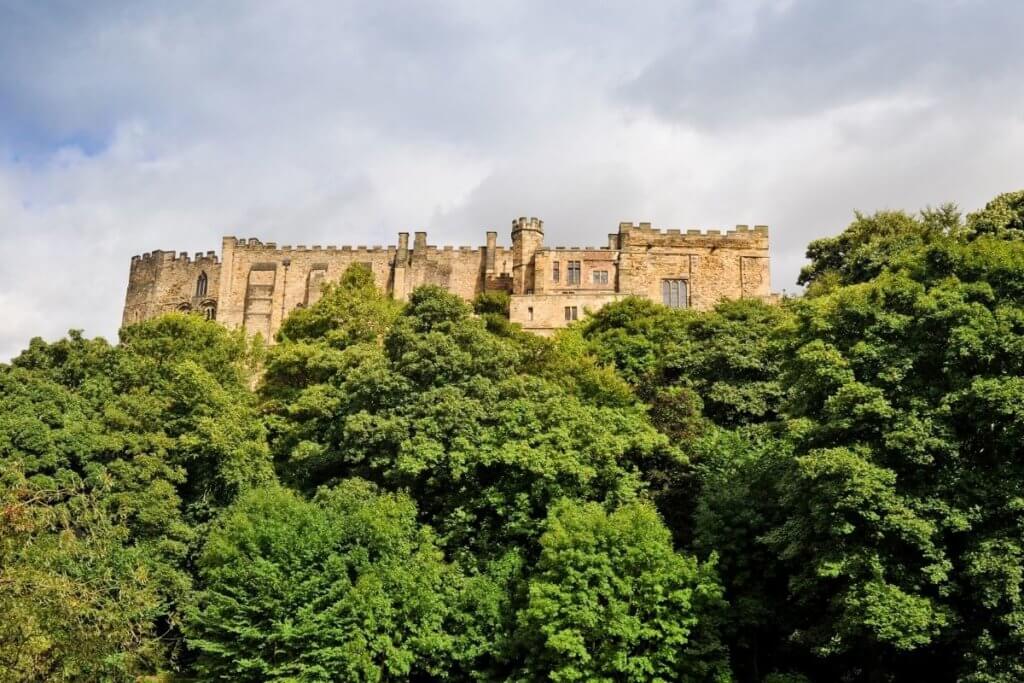 While you're in Durham, go and see Durham Castle too. As one of County Durham's most famous castles, Durham Castle dates back to the 11th century, when it was constructed by the Norman conquerors to defend England against the unruly Scots. Through history it has also served as a bishops palace and a college, but it has been occupied by University College since 1840.
Durham University run guided tours of the castle for visitors to enjoy. You'll pass through the medieval great hall, the Norman Chapel and Tunstall Chapel, where fascinating carvings of traditional English nursery rhymes can be seen.
If you want to squeeze all of the city's highlights into your day out, book a 3.5-hour guided tour of Durham.
2. Barnard Castle
Barnard Castle gained notoriety in mid-2020 when the Prime Minister's senior advisor Dominic Cummings broke the UK's COVID-19 lockdown restrictions to allegedly 'test his eyesight' by driving to Barnard Castle after having the illness himself.
Fast forward to today and despite this newly notorious fame, the castle and surrounding town remain one of County Durham's main attractions.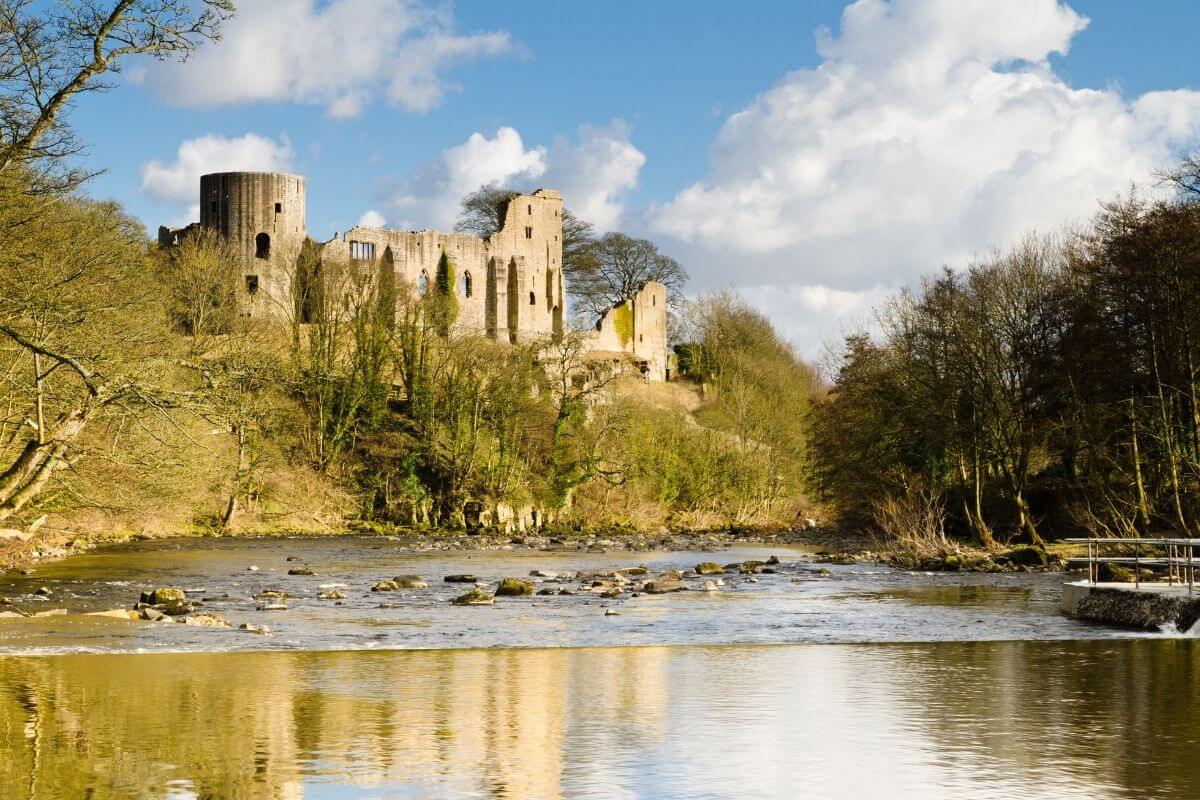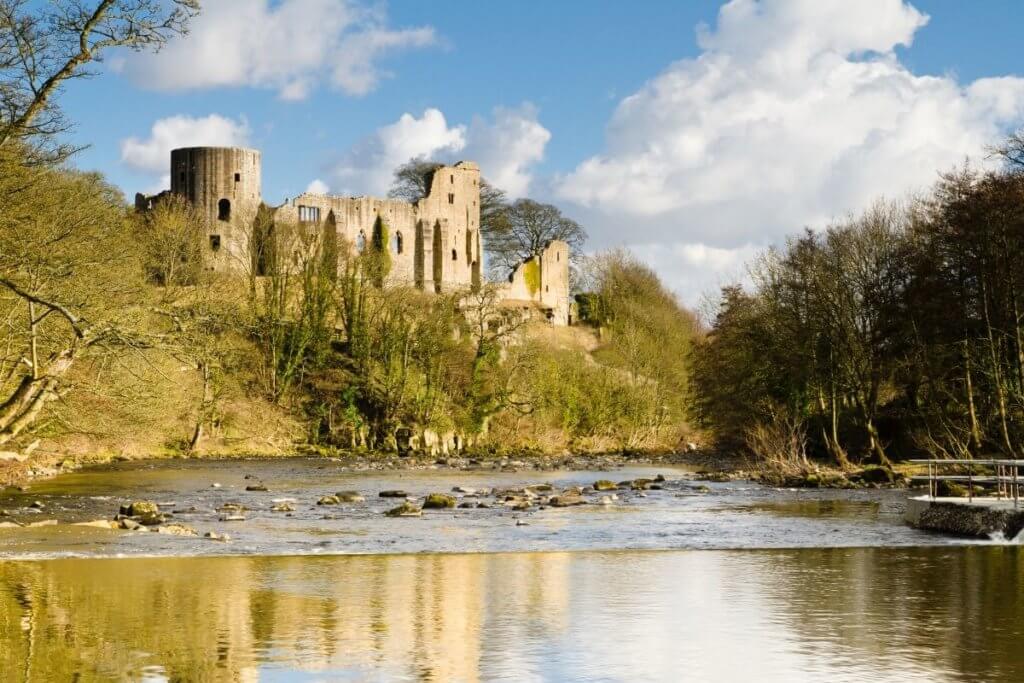 You'll want to visit the Bowes Museum, home to the largest art collection in the north of England. And the 12th century Norman castle remains standing high on a rock overlooking the River Tees. King Richard III's boar emblem remains carved into the castle wall above a window.
3. North Pennines AONB and the High Force Waterfall
A large chunk of western County Durham forms the North Pennines Area of Outstanding Natural Beauty (AONB), an area renowned for its beautiful countryside and preserved for future generations. The region is home to a plethora of different habitats, from open heather moors and mature woodlands to hay meadows, peatlands and more.
There are many great County Durham days out to enjoy in the North Pennines.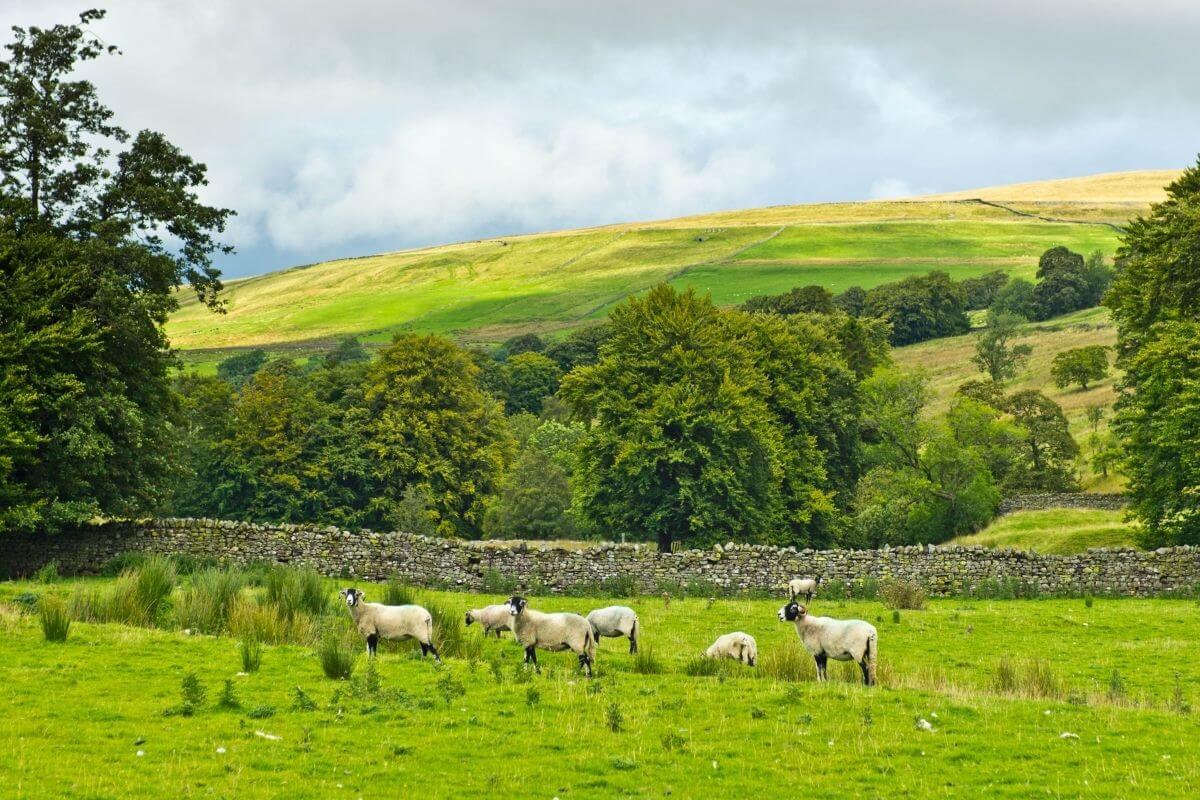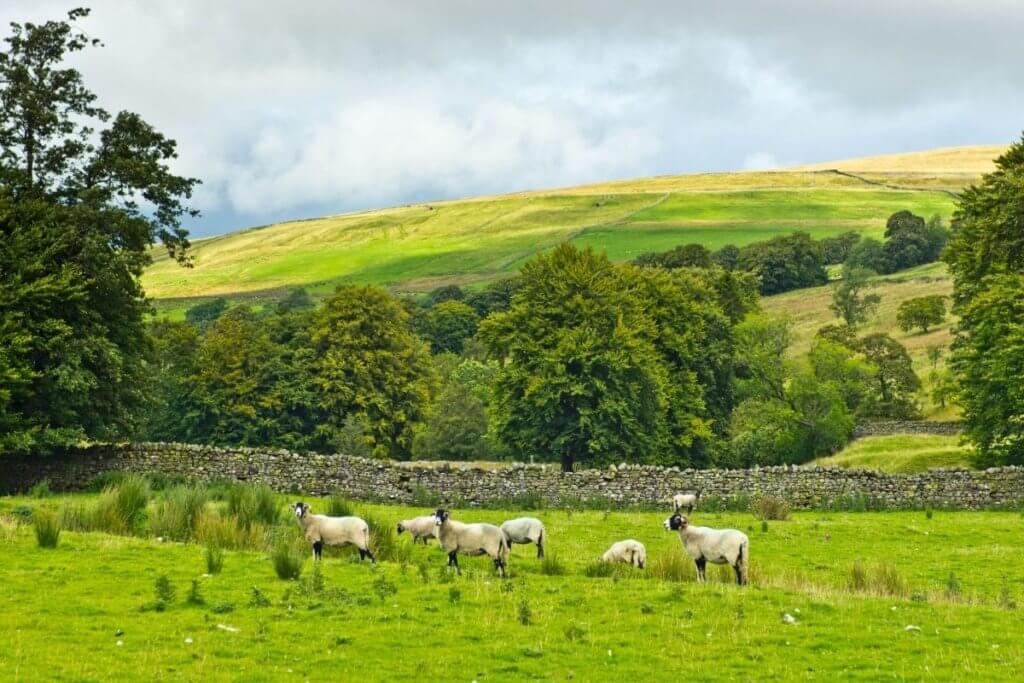 Human history is carved into the countryside in the form of abandoned mines and industrial centres, while wildlife thrives in the area. Much restoration work has been taking place in the North Pennines. 35,000 hectares of vital peatlands have been restored, bringing back damaged ecosystems, and locking up carbon to help with the UK's carbon emissions targets. Over 273 hectares of grasslands have also returned, helping pollinators, birds and many more creatures to thrive.
There are numerous walking trails in the area, with maps available online.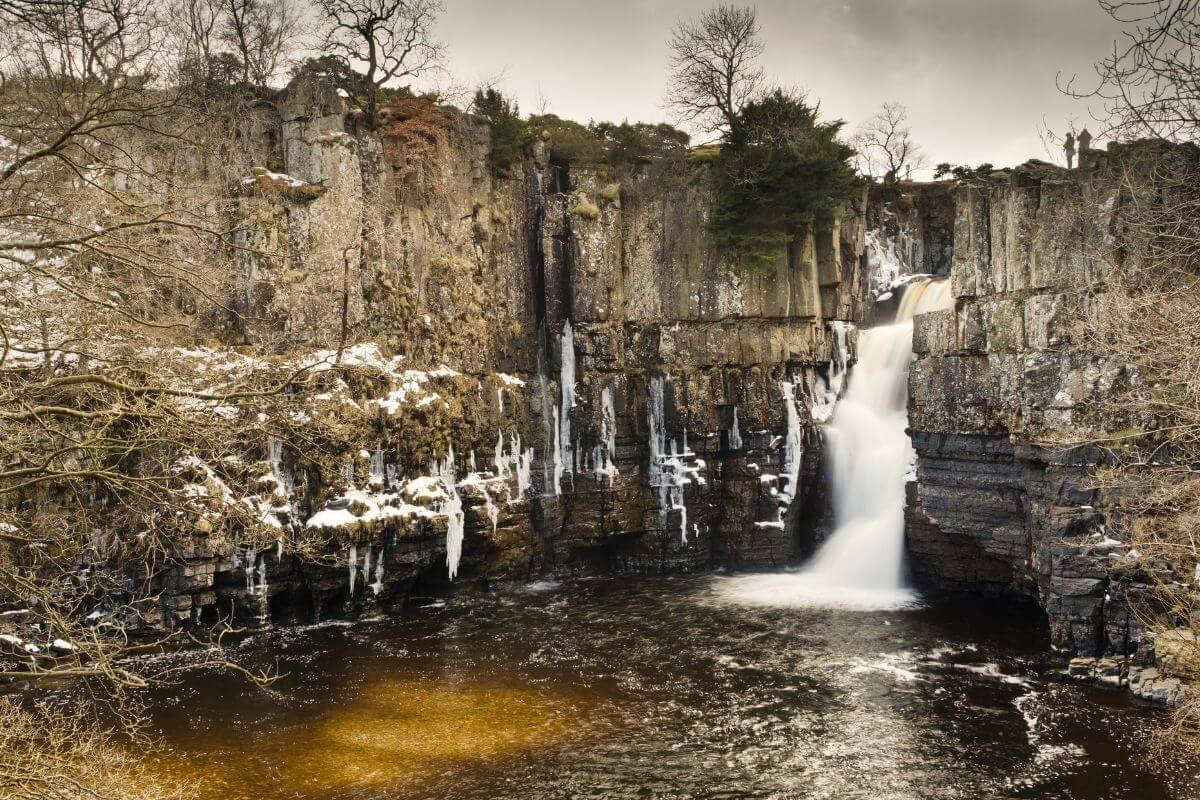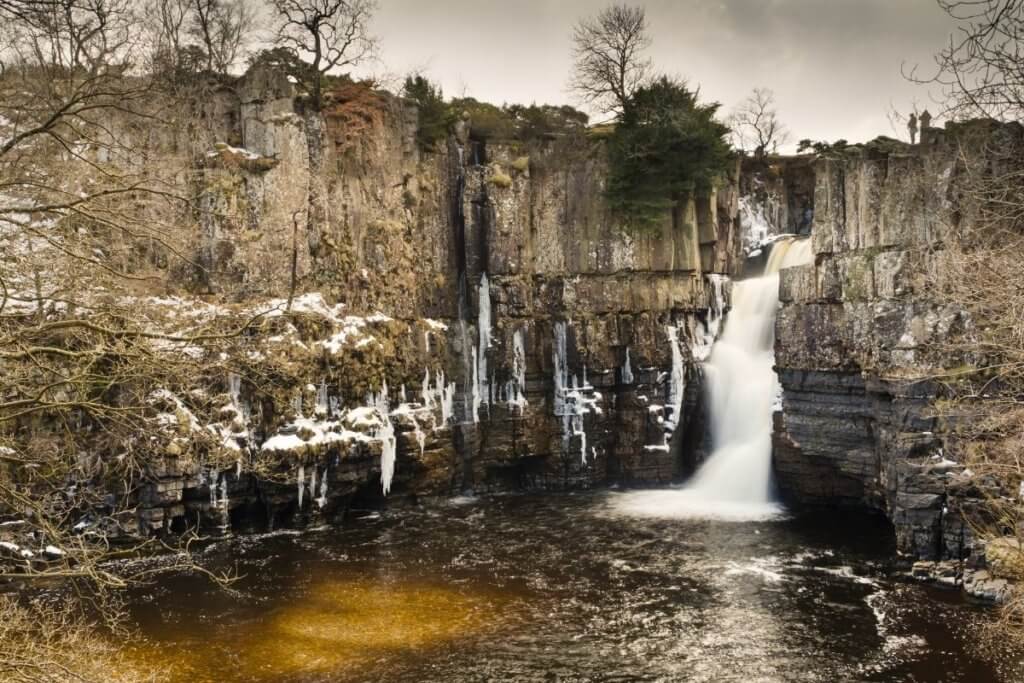 Located within the North Pennines Area of Outstanding Natural Beauty, High Force Waterfall is a landmark you won't want to miss. The waterfall has earned its name, the entirety of the River Tees plunges over the rocks here in a cascade falling 70 feet down the left hand side of the cliff face. If you happen to visit the waterfall after heavy rain then the usually dry right hand channel may also be flowing, creating a double fall.
Very rarely, if there has been an exceptional amount of rainfall, the entire rock face will become a thundering cascade, with a force you have probably never experienced before. This last happened in 2015. Very occasionally, the waterfall will also freeze in cold weather, another beautiful time to visit this natural feature.
4. Beamish Museum
The Beamish Museum is one of County Durham's largest and most popular visitor attractions. It is an extremely large heritage museum, complete with Edwardian buildings, a 1940s farm and steam trains. Actors play the roles of townspeople and you can even catch vintage trams and buses around the museum.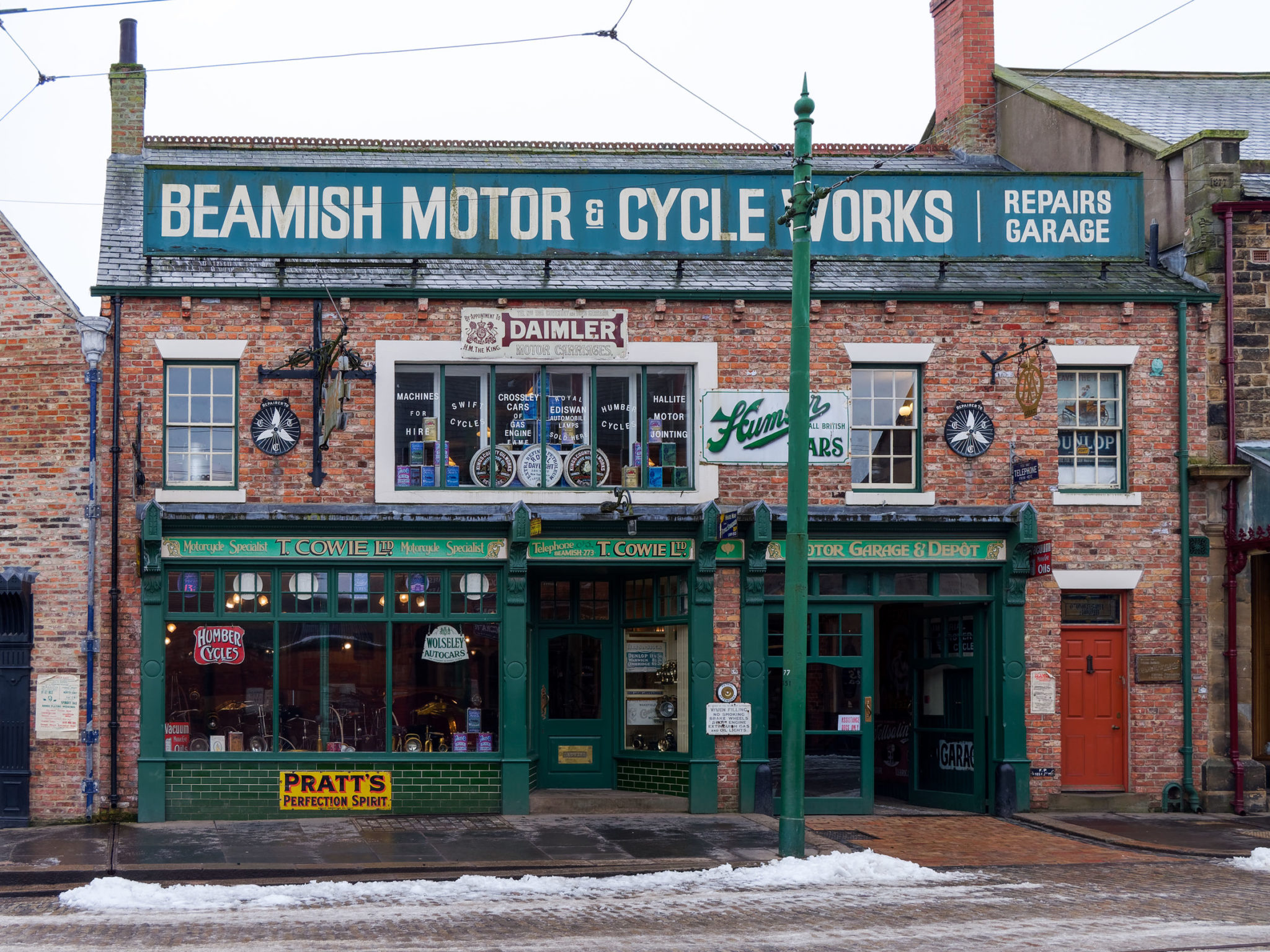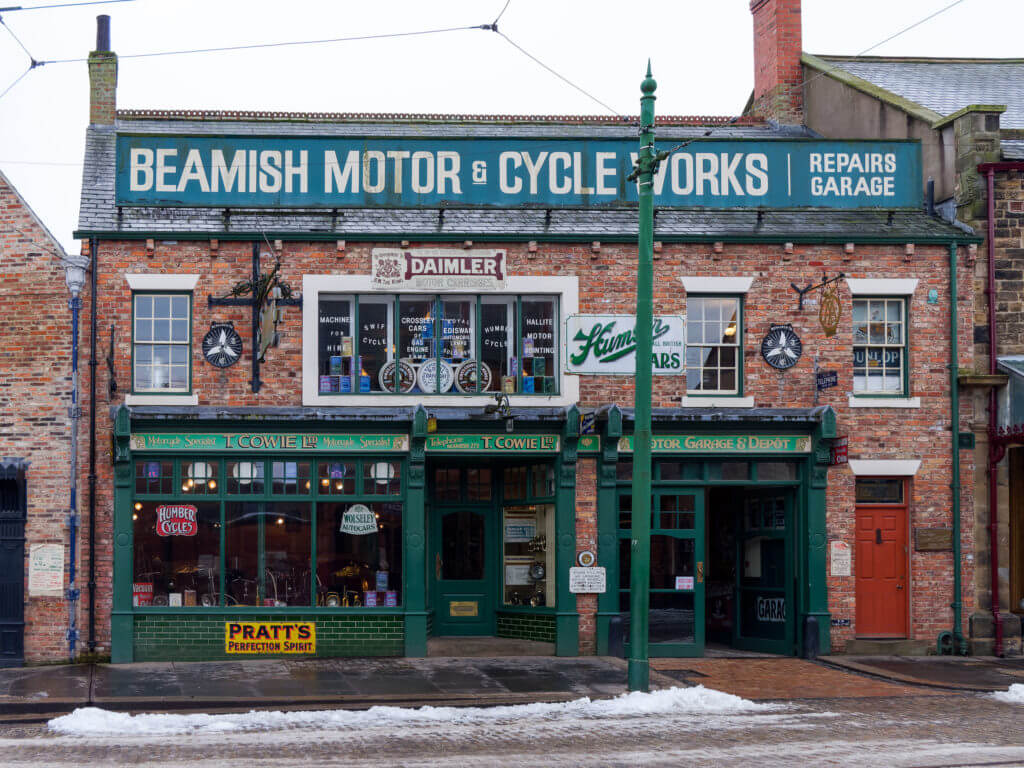 Visiting the Beamish Museum is to take a step back quite literally in time, you are sure to be wowed by the authenticity of both the exhibits and the actors who bring them to life. You can even buy souvenirs such as traditional boiled sweets in the sweet shop and visit the traditional 1900s town store.
This is one of the best days out in County Durham for children.
5. Head of Steam, Darlington
Housed in an old train station, this railway museum is located along the line of the Stockton and Darlington Railway. Covering the history of the railways in this part of County Durham, its most famous exhibit is George Stephenson's Locomotion No.1, which began its working life in 1825.
There are a selection of slightly younger but still heritage locomotives dating from the early 1900s and the station itself has been restored to its former glory, so visitors can get a glimpse into what things used to be like along the railway. A great County Durham day out for train lovers.
6. HMS Trincomalee, Hartlepool
Docked at Hartlepool but still very much afloat, HMS Trincomalee holds the unique record of being the oldest British warship still floating.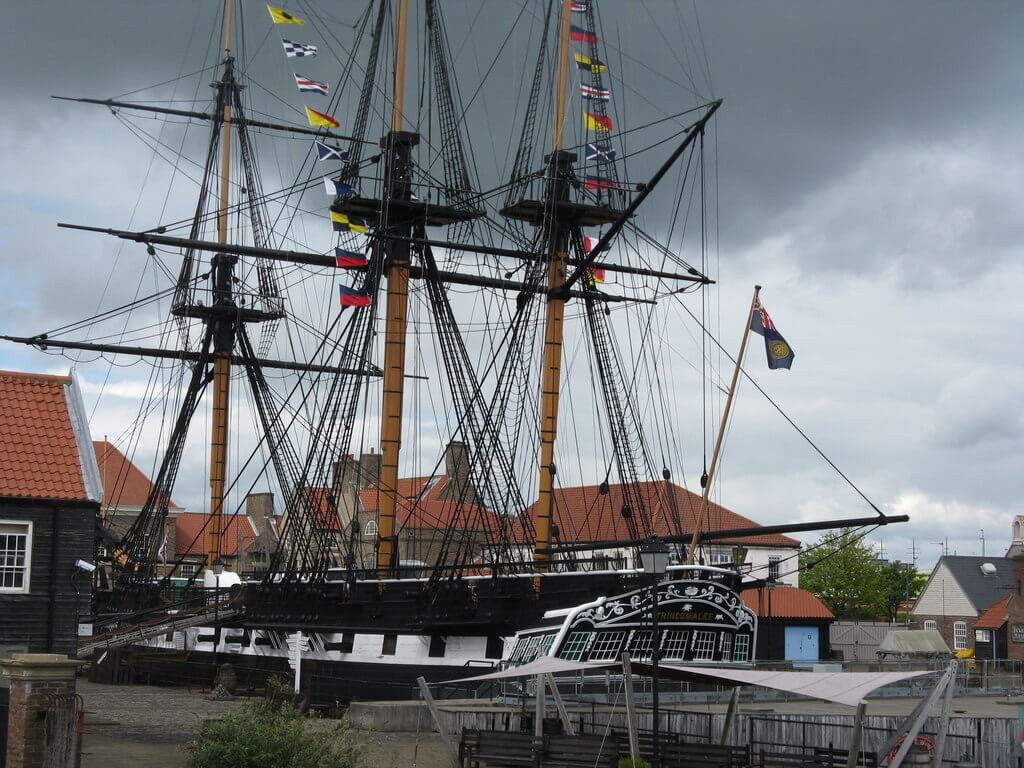 Built in Bombay (Mumbai), India, HMS Trincomalee set sail in 1817 and has a long history, having been used by the Royal Navy in conflicts around the world. In 1987 it was towed into Hartlepool as a virtual wreck but was saved after significant restoration work.
Today, visitors can step aboard the ship and explore the captain's cabin, the hold, the decks and more. It has a great story to tell, and you'll learn all about it from guides dressed in period costume. The nearby National Museum of the Royal Navy is also well worth a visit on your day out in County Durham.
7. Seaham Coast
Much of County Durham's coastline is relatively undeveloped, with long, windswept coastal paths. Seaham retains much of this wilderness, with a rugged coastline and impressive limestone cliffs, but North Beach is also a little gem in the summer, protected from the wind by a breakwater and home to rockpools that kids are sure to enjoy exploring.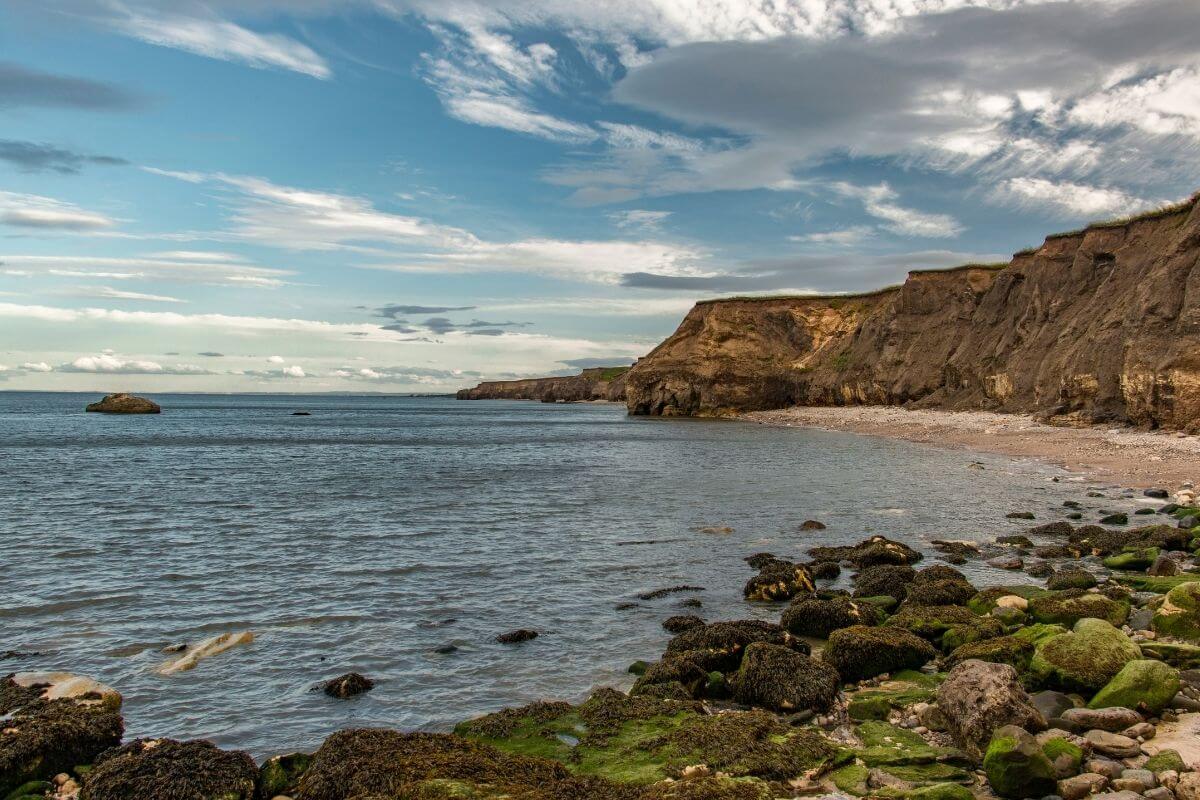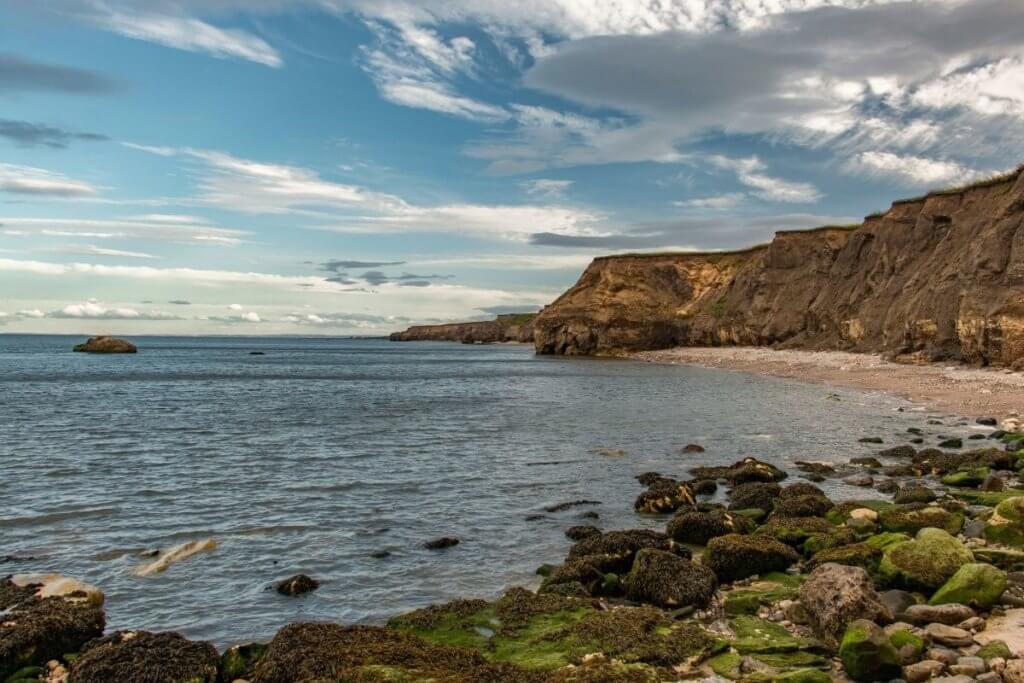 You can take a stroll along the walls of the Port of Seaham to enjoy wonderful views out to sea. On the Seaham waterfront itself there are numerous cafes, restaurants, pubs and shops, making this the perfect location for a family day out in County Durham, with every amenity you could possibly need.
If you want your day out in County Durham to feature some coastal fresh air, then this is the one for you.
8. Raby Castle, Darlington
A few miles to the north of Darlington, Raby Castle is another historic attraction that castle fans will love. It's one of the most popular places to visit in County Durham.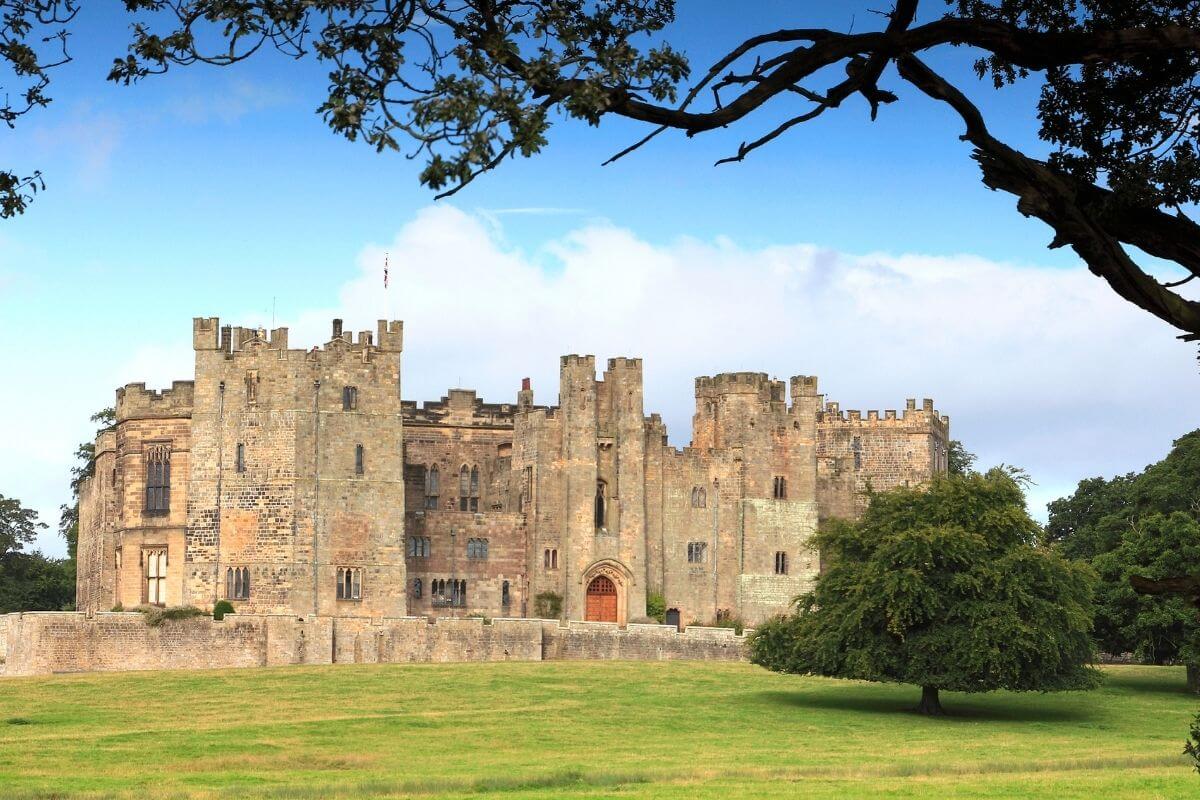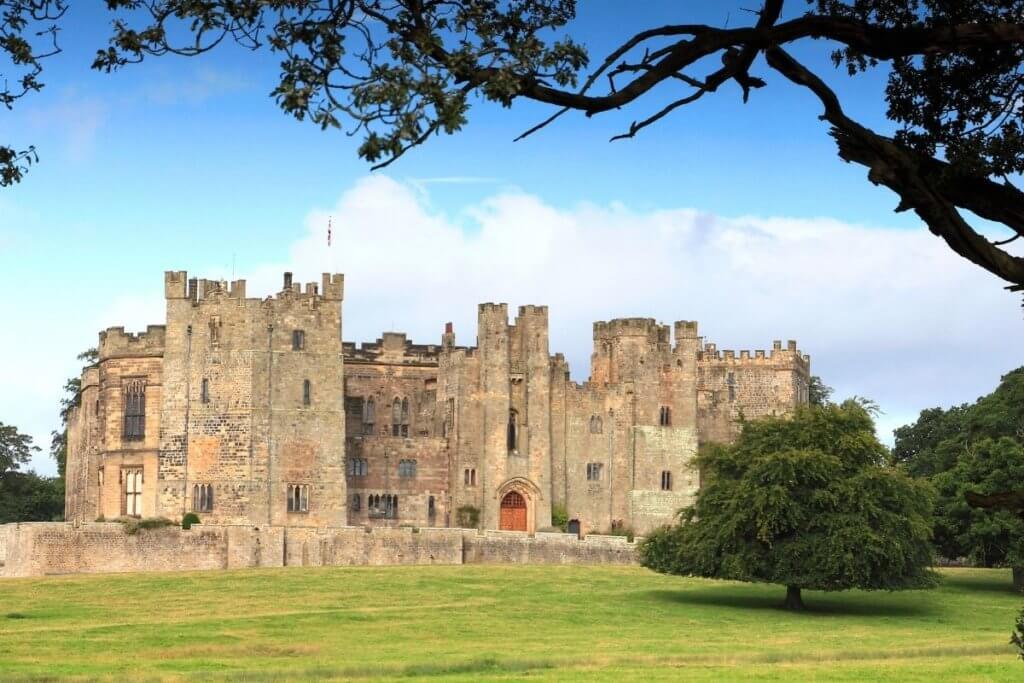 Dating back to the 14th century, it was the birthplace of Cecily Neville, mother of kings Edward IV and Richard III. Visitors are welcomed to the castle from Wednesday to Sunday in the summer months when the gardens are in bloom. There is also a 200-acre deer park, a collection of horse drawn carriages and a huge art collection, with pieces by famous artists including van Dyck and Sir Joshua Reynolds.
Much of the original medieval features of the castle remain, whilst you can also chart its story visually, with elements of Victorian architecture also surviving.
9. RSPB Salthome, Hartlepool
Nature lovers will enjoy visiting one of the RSPB's most famous reserves, located around a 15 minute drive from Hartlepool. The wetland nature reserve is home to huge colonies of waders and seabirds, including the UK's largest colony of common terns, which are in the UK during spring and summer.
Other species include lapwings, water rail, yellow wagtails, and rare bitterns.
As well as the wetland habitat, the reserve also possesses a meadow, large ponds and more. Large flocks of starlings are hunted by peregrine falcons and it is possible to spot seals which swim up Greatham Creek at the northernmost extent of the reserve. All in all, it's probably the best place in County Durham to sample some of England's native wildlife.
10. Diggerland, Durham
Any budding young builders out there will have a fabulous day out at Diggerland, a family theme park based all around diggers and other heavy construction machinery.
Kids can enjoy driving and digging in their own machines, with a host of other rides and attractions to keep them entertained for hours. There's also go-karting and a safari, where families are taken through woodland in an SUV car and have to spot as many cardboard cut out wild animals as they can find. And it takes a lot of skill to find and dig up buried treasure, but your little ones are sure to enjoy having a go!
Another great day out in County Durham for kids.
11. Tweddle Farm, Hartlepool
Of course the main highlight of any farm is the animals, and Tweddle Farm doesn't let families down here. There's a petting zoo and you can buy bags of animal feed to give to the goats, alpacas, and horses at the farm. Children can even help to bottle feed some of the farms adorable calves.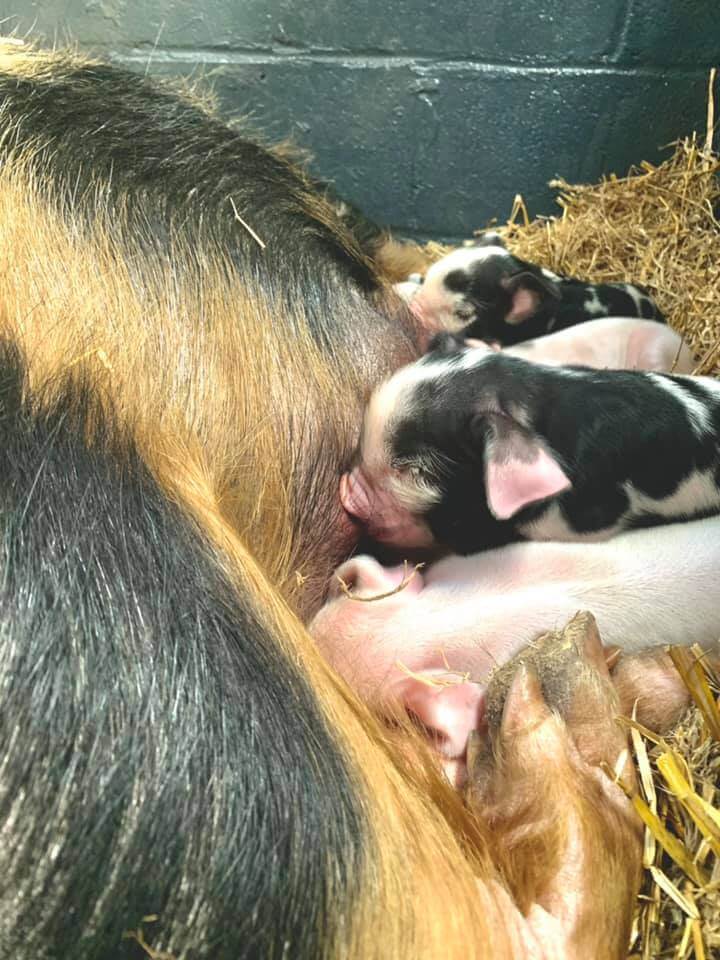 As well as meeting the farm animals, other activities to enjoy at Tweddle Farm include mini golf, go karting and tractor rides around the farm. There's a soft play area for younger children and a café where mum and dad can enjoy a coffee.
---
Check out our guide to the best zoos in England, here.
---
12. South Park, Darlington
Just south of Darlington town centre and located along the River Skerne, South Park is the town's most popular green space. Recently renovated thanks to the Heritage Lottery Fund, it is now in better shape than ever. There's an aviary, home to an array of tropical bird species.
In summer performers play music on the bandstand and there's both a play and skate park for younger visitors to enjoy. Parents and older visitors can stroll around the lake or through the rose garden, whilst the charming café serves refreshments throughout the day. History buffs can also take a look at a cannon from the 1854-55 Crimean War, which is displayed in the park.
13. Hartlepool Art Galley
Situated inside a restored Victorian church, the Hartlepool Art Gallery showcases local contemporary and fine art, crafts, photography, and works from the collection of the Hartlepool Museum Service.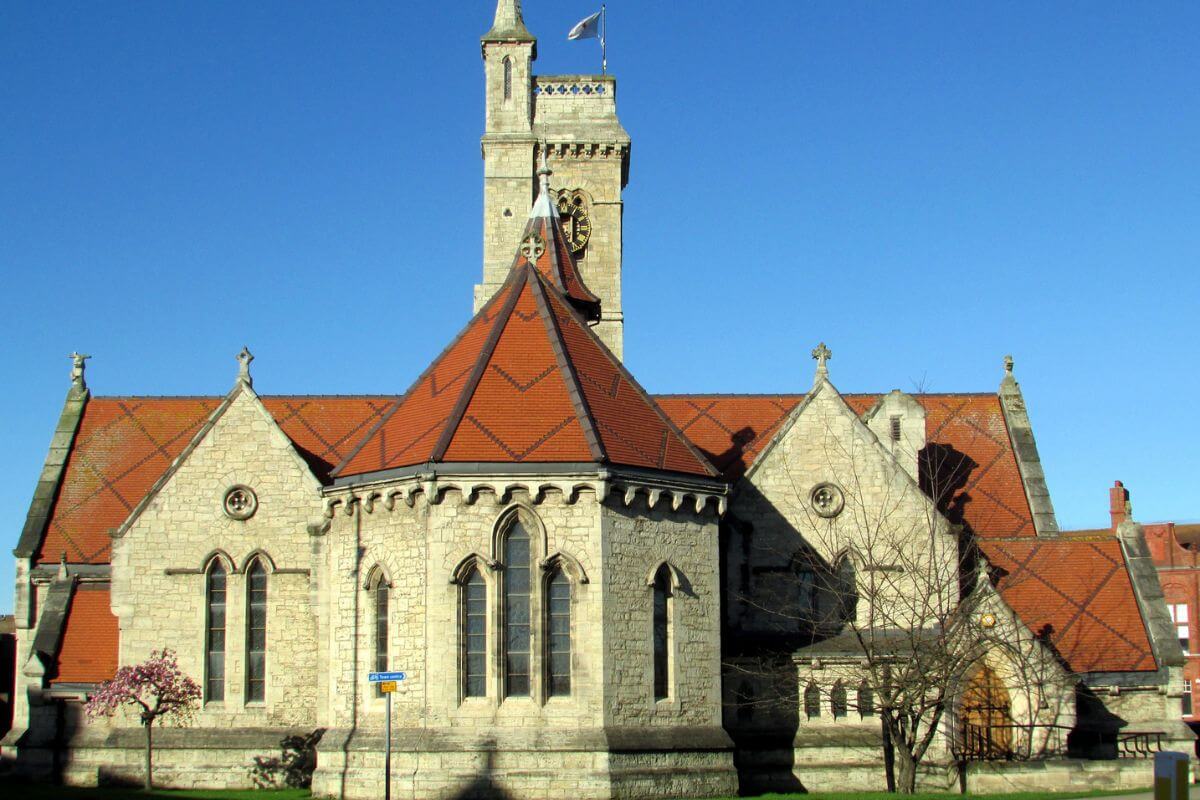 The gallery features two exhibition halls with rotating displays and hosts workshops and events throughout the year.
Besides an impressive collection of local and regional art, the Hartlepool Art Gallery boasts a café that's run by students of the Catcote Academy.
If you want to broaden your cultural horizons on a day out in County Durham, the Hartlepool Art Gallery is certainly worth a visit.
14. Oriental Museum, Durham
Fancy learning about life far beyond England's borders on a day out in County Durham? Located inside the University of Durham, the Oriental Museum is North England's only museum devoted to the art, history and cultures of Asia and Northern Africa.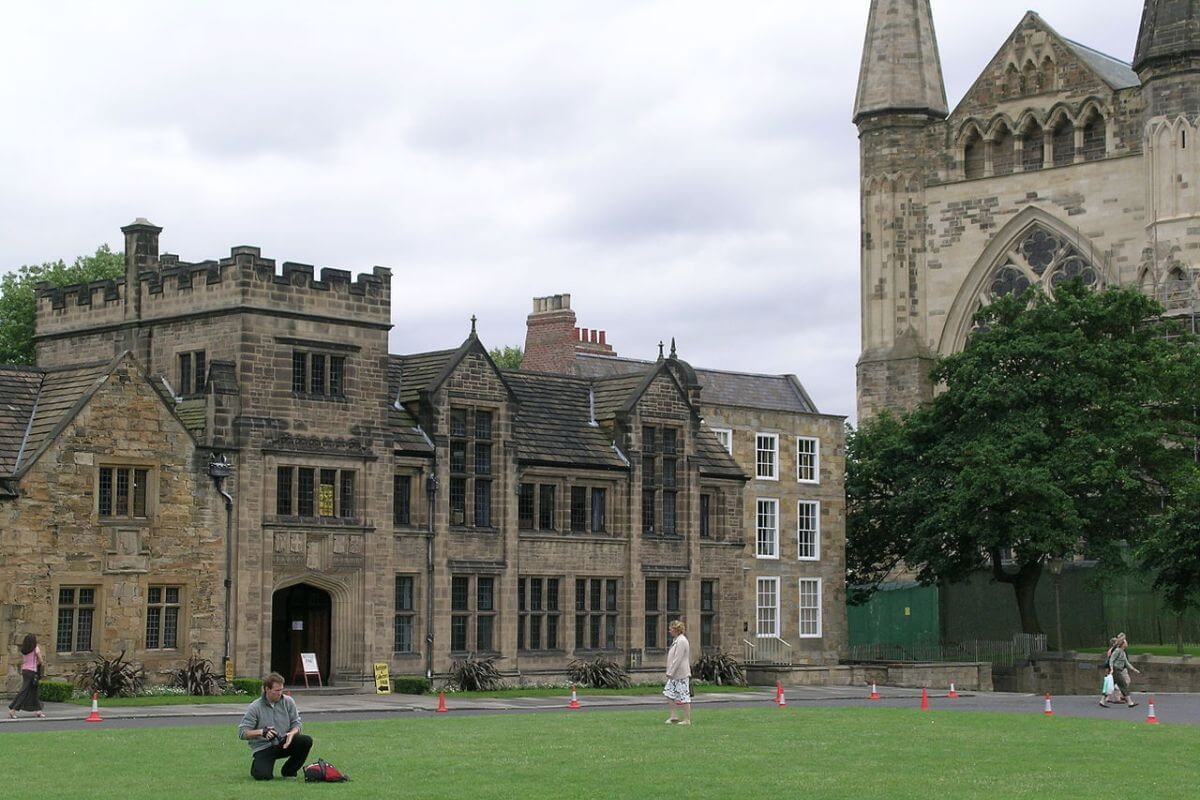 While perusing this museum's fascinating exhibitions, you'll see over 23,500 artefacts on display from countries including China, Japan, Egypt, India and Korea.
If you're too busy to explore the Oriental Museum during the day, visit on a Thursday, when the doors stay open until 7pm. Currently, admission is free for all visitors.
15. Palace Green Library, Durham
Bookworms shouldn't miss the chance to peruse the collections of new and antique books at the Palace Green Library, which occupies several buildings that date back to the 15th century at the University of Durham.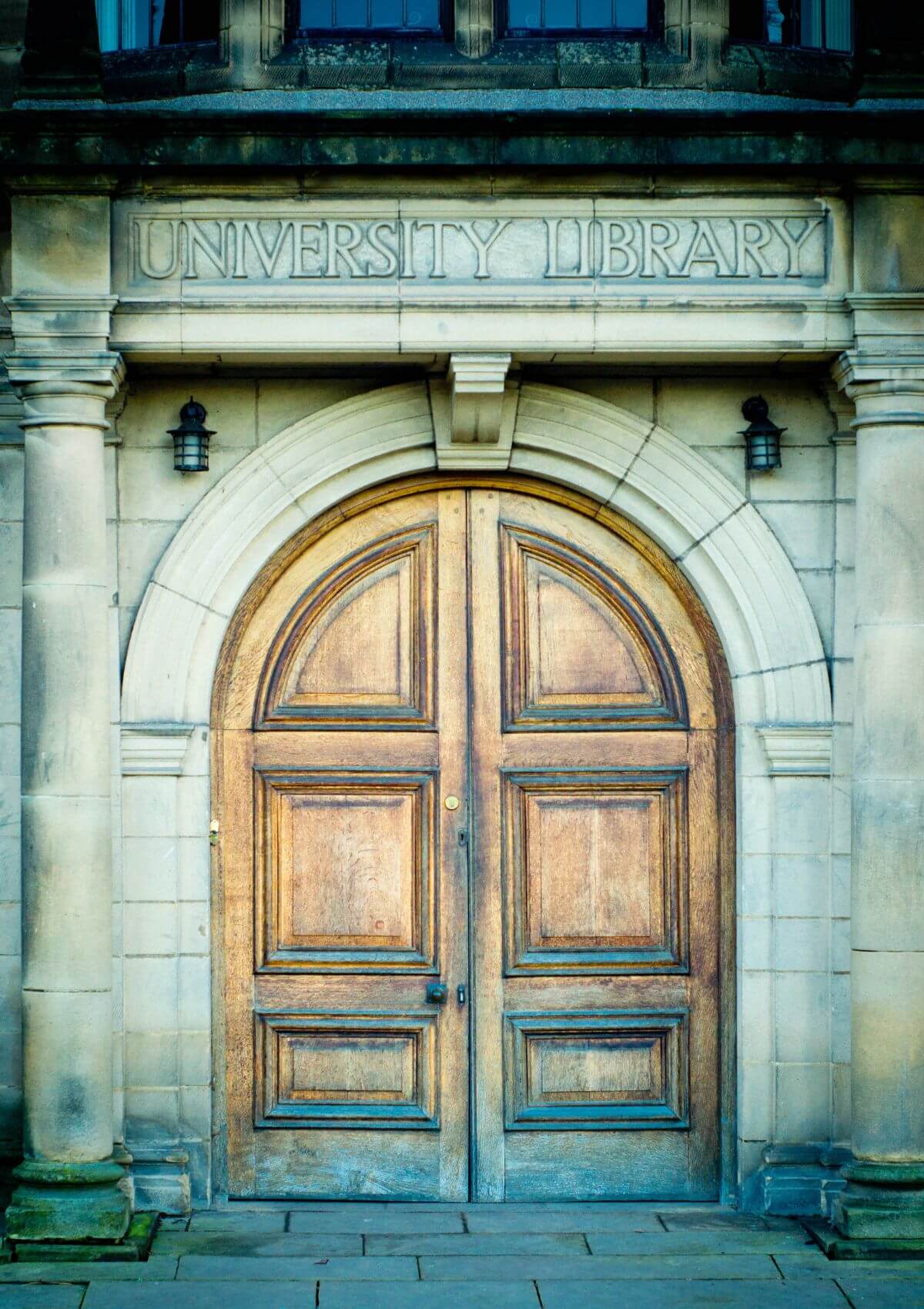 Highlights of the Palace Green Library include the historic Cosin's Library, the World Heritage Site Visitor Centre, the University Library, and the Museum of Archaeology.
The libraries and galleries are open to the public, though you'll have to book an appointment to view the Archives and Special Collections.
16. The Gardens at Wynyard Hall, Wynyard
Set amid 120 acres of private grounds, the Gardens at Wynward Hall are home to a fascinating array of colourful shrubs, trees and flowers, including over 3,000 David Austen English roses.
In addition to many species of flora, wildlife including heron, butterflies, squirrels and deer call Wynward Hall home.
Follow the pathways that meander through the gardens to soak up the scenic views of plants, animals and charming water features. When you need a break, you can fill up on locally sourced bites from the Farmshop & Café.
Days out in County Durham
County Durham offers a great mixture of rural countryside and built up towns and cities.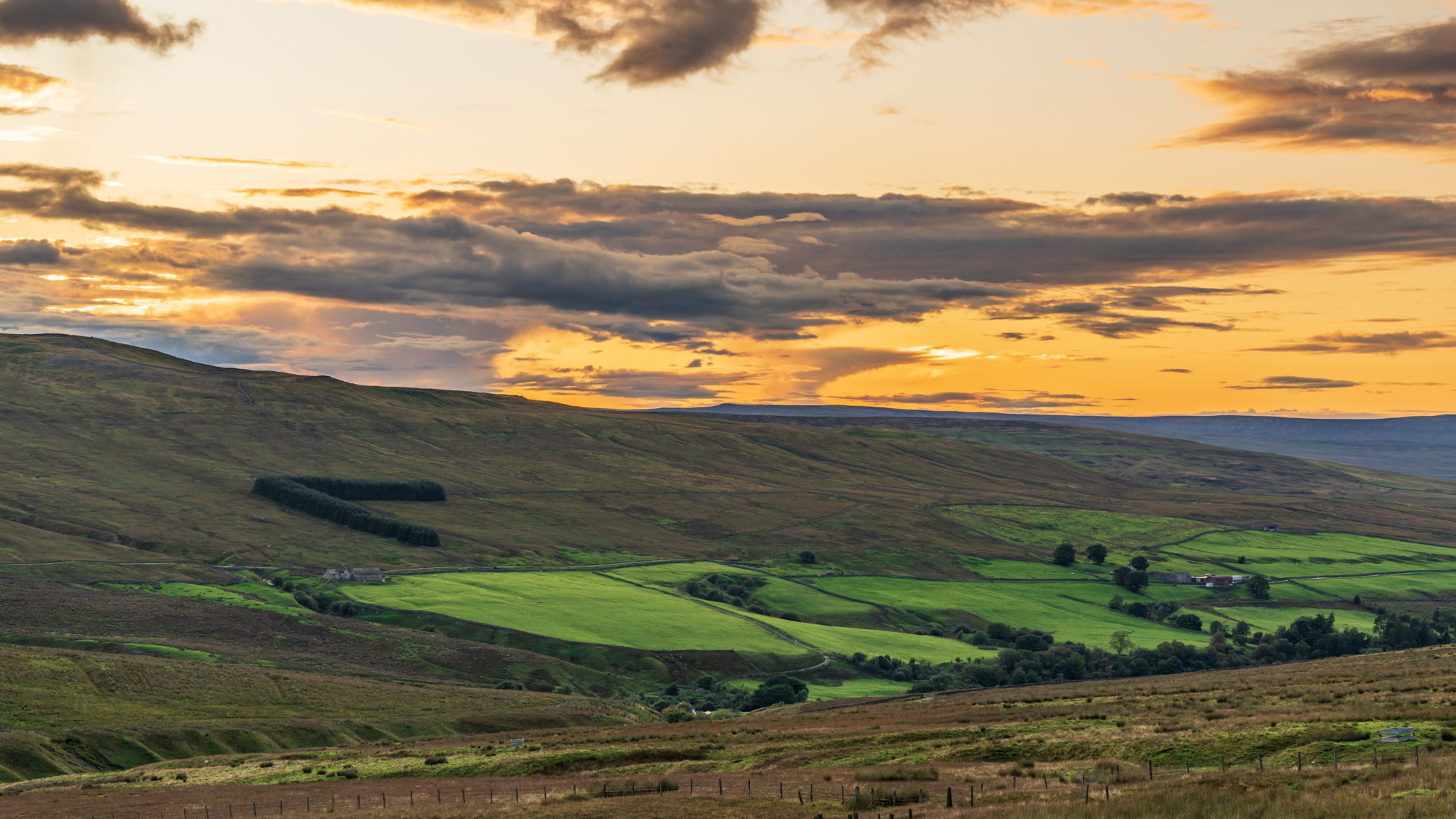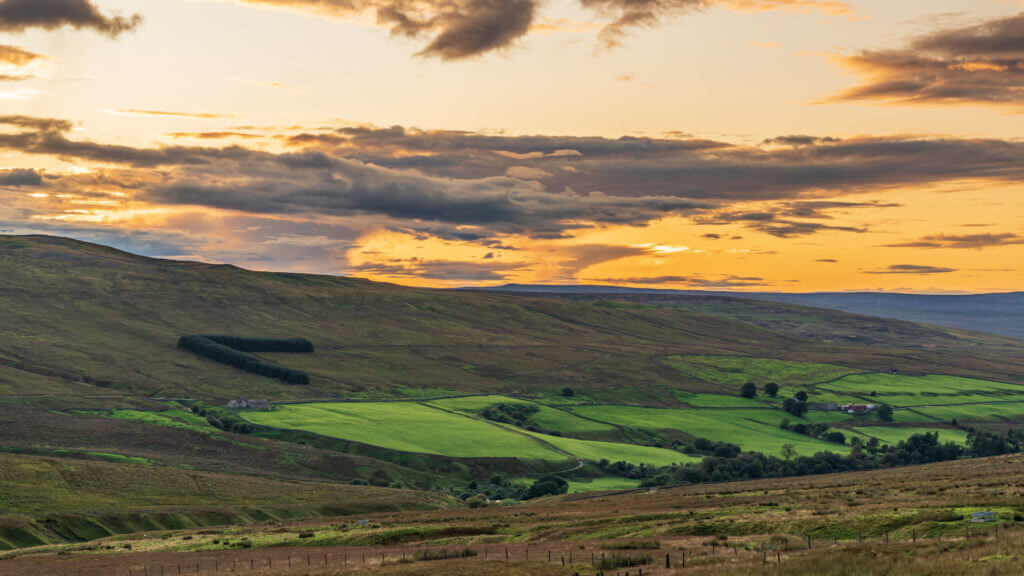 Durham is the main focal point for visitors interested in the latter, whilst the Seaham coastline and North Pennines AONB are the best places to visit if you'd like to hike. For wildlife head to RSPB Salthome and if you've got young children to entertain then Diggerland or Tweddle Farm deserve a visit.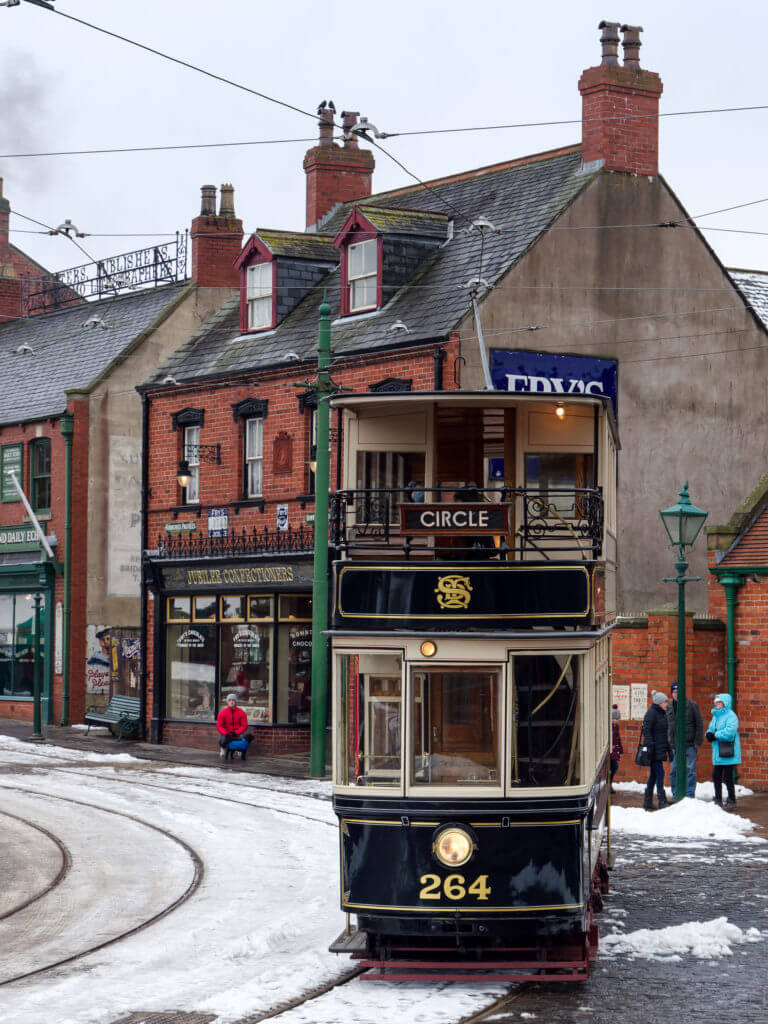 Castles galore to choose from should inspire history buffs, whilst the Beamish Museum and HMS Trincomalee are also well deserving of their places on this list.
Wherever you decide to visit, you're sure to have a fabulous day out in County Durham.
---
Quicklist for the best days out in County Durham
1. Durham Cathedral and Durham Castle
2. Barnard Castle
3. North Pennines AONB and the High Force Waterfall
4. Beamish Museum
5. Head of Steam, Darlington
6. HMS Trincomalee, Hartlepool
7. Seaham Coast
8. Raby Castle, Darlington
9. RSPB Salthome, Hartlepool
10. Diggerland, Durham
11. Tweddle Farm, Hartlepool
12. South Park, Darlington
13. Hartlepool Art Galley
14. Oriental Museum, Durham
15. Palace Green Library, Durham
16. The Gardens at Wynyard Hall, Wynyard