Looking for the greatest days out in Lincolnshire? Maximise your Lincolnshire days out with this guide to the best ones in the county. There's SO much to do, let's break it down…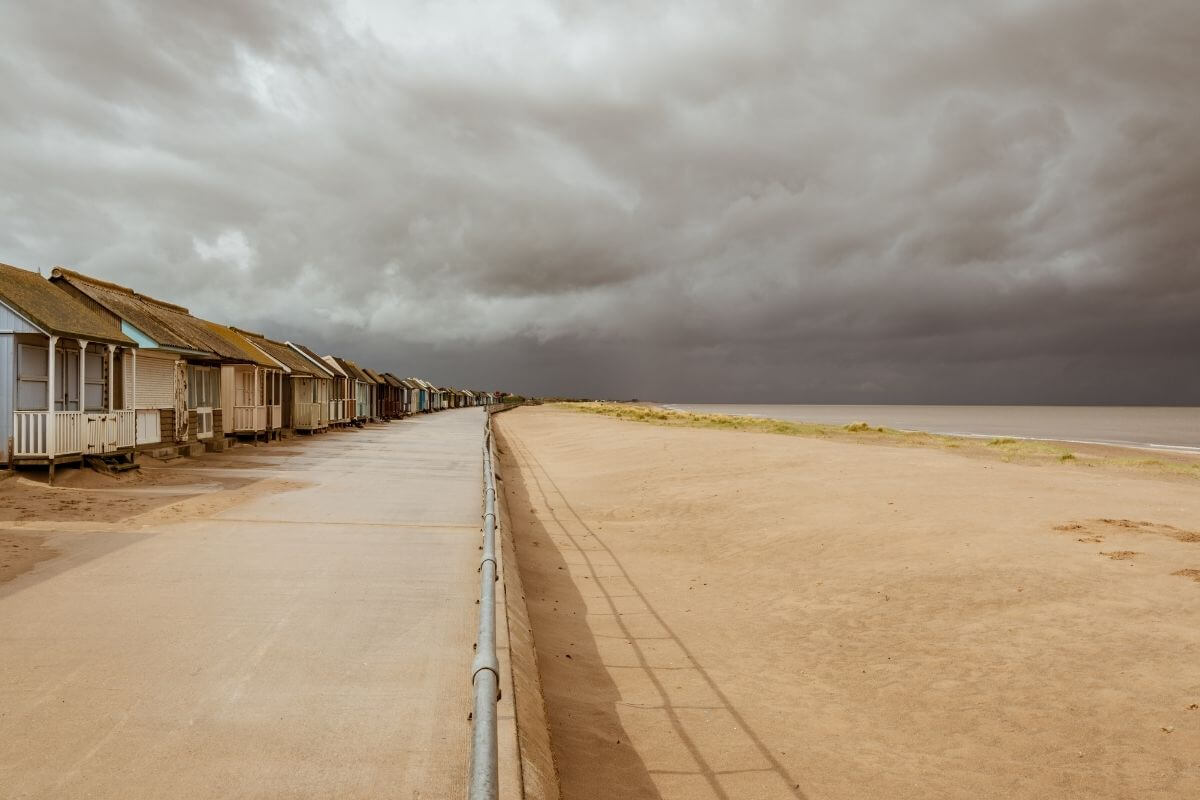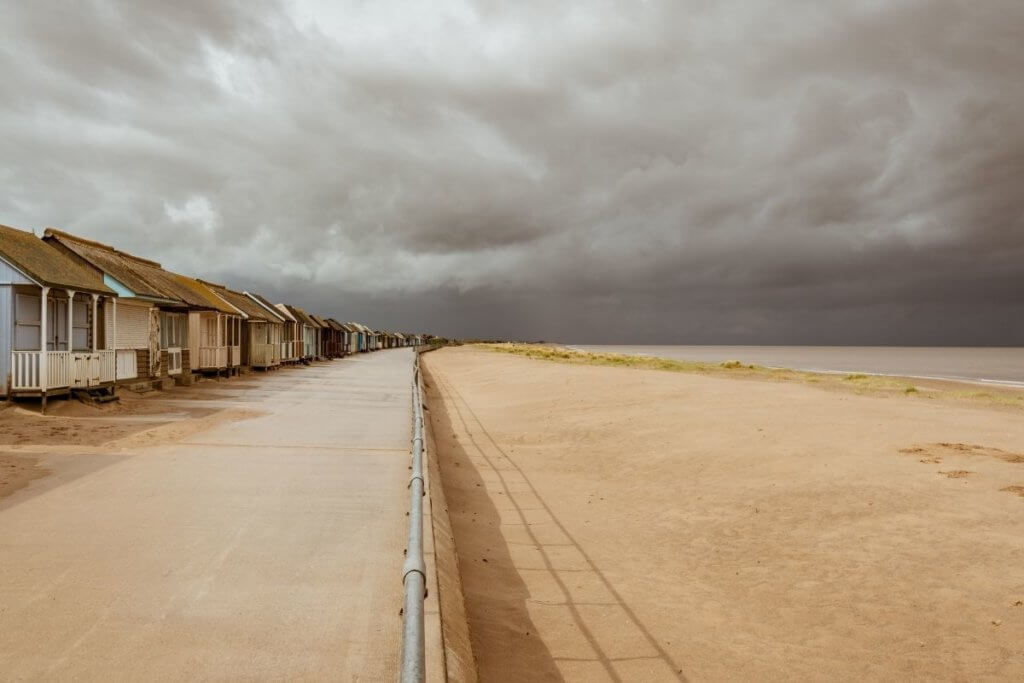 Thanks to a long coastline that runs from the North Sea to the east, Lincolnshire is blessed with charming seaside towns and equally beautiful manor houses further inland. The result is plenty of things to do in Lincolnshire, from water parks that overlook the coast to historical tours around the city.
The diversity of its landscapes and city attractions make for great family days out in Lincolnshire, or if you just want a fun day out for the adults to enjoy then there are plenty of suggestions for that below too.
Best Days Out in Lincolnshire
Here's all the inspiration you need to really make the most of a great day out in Lincolnshire.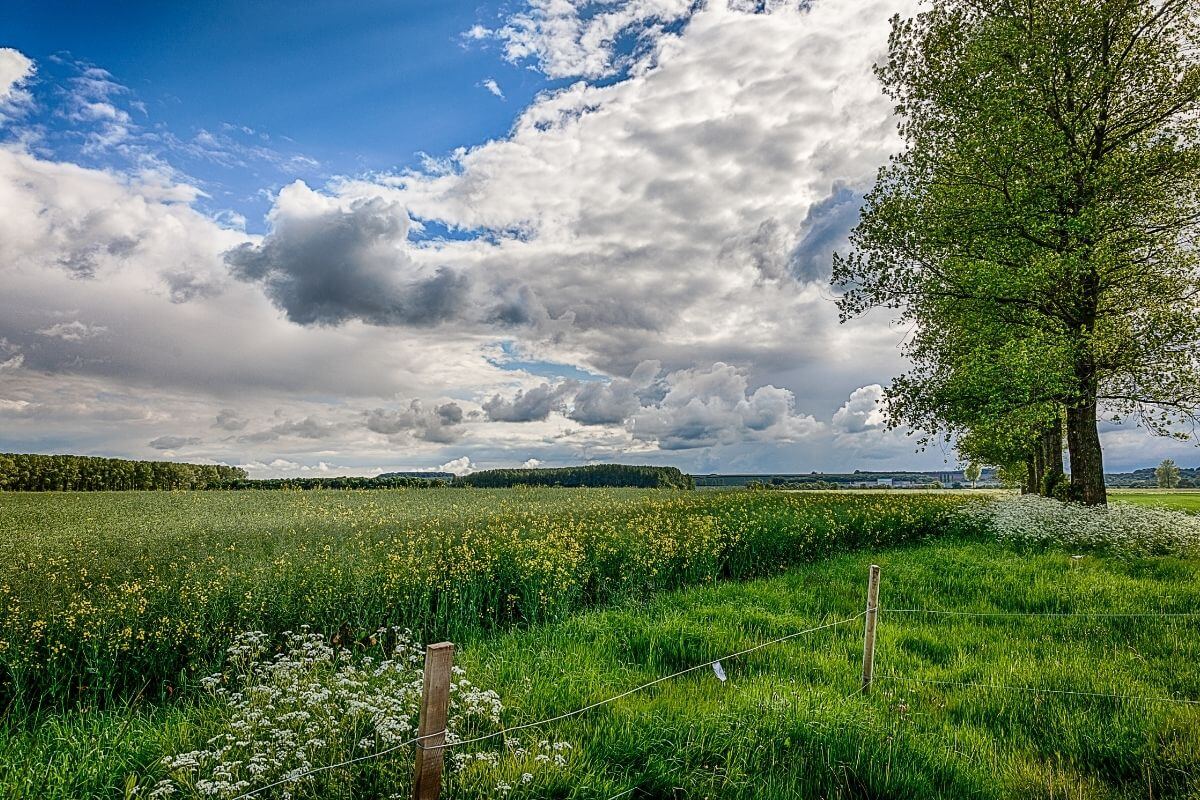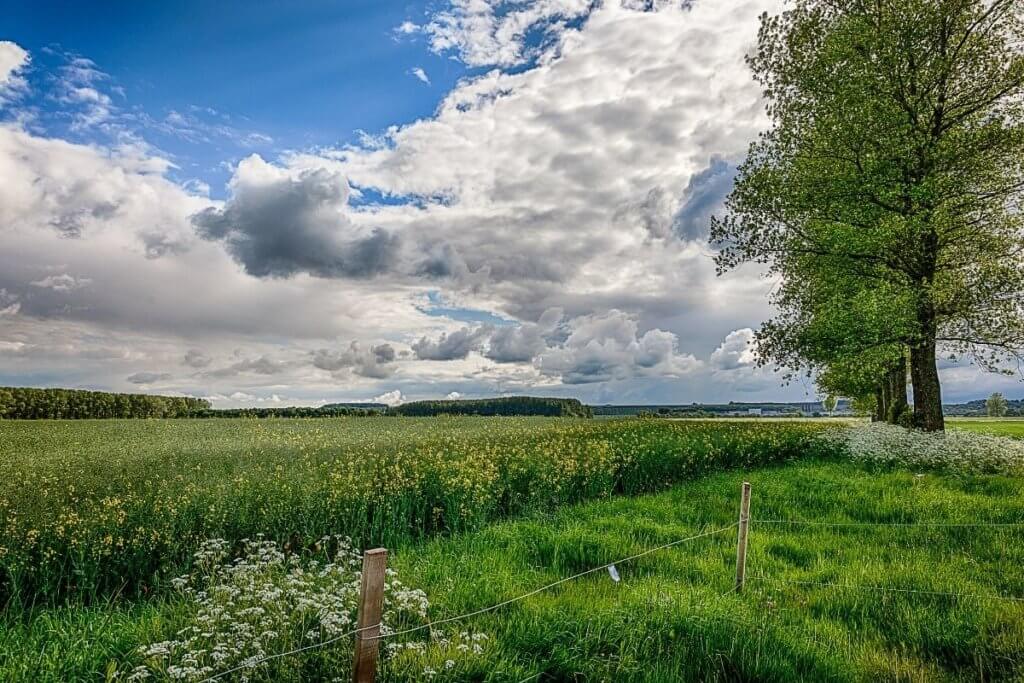 ---
1. Cycle through the Water Rail Way route
Let's start your introduction to the many days out in Lincolnshire with a bicycle ride – a looping journey that starts from Lincoln city's Waterside South Bridge, runs along River Witham, and past Woodhall Spa to the Lincolnshire Wolds.
Like the long chain of names implies, there are a range of attractions lining the 17.5 miles of cycling trail!
Not only do you get to admire the historic buildings within urban Lincoln, you'll learn plenty about the daring RAF 617 Squadron and their role in the Dambuster Raid. The fenland too, is dotted with sculptures, rare cattle and other local inspirations.
I highly recommend it if you want to see Lincolnshire in its entirety. There are plenty of turnaround points throughout too, so don't worry if you can't finish the route.
2. Spend a day out in Lincoln (or more!)
Medieval Lincoln City is the historical heart of Lincolnshire, and a gorgeous collector of old architecture. You can easily spend days out in Lincoln, whether you're on a shopping expedition or historical tour. Here's what you must do if you only have the one day out in Lincoln to enjoy though…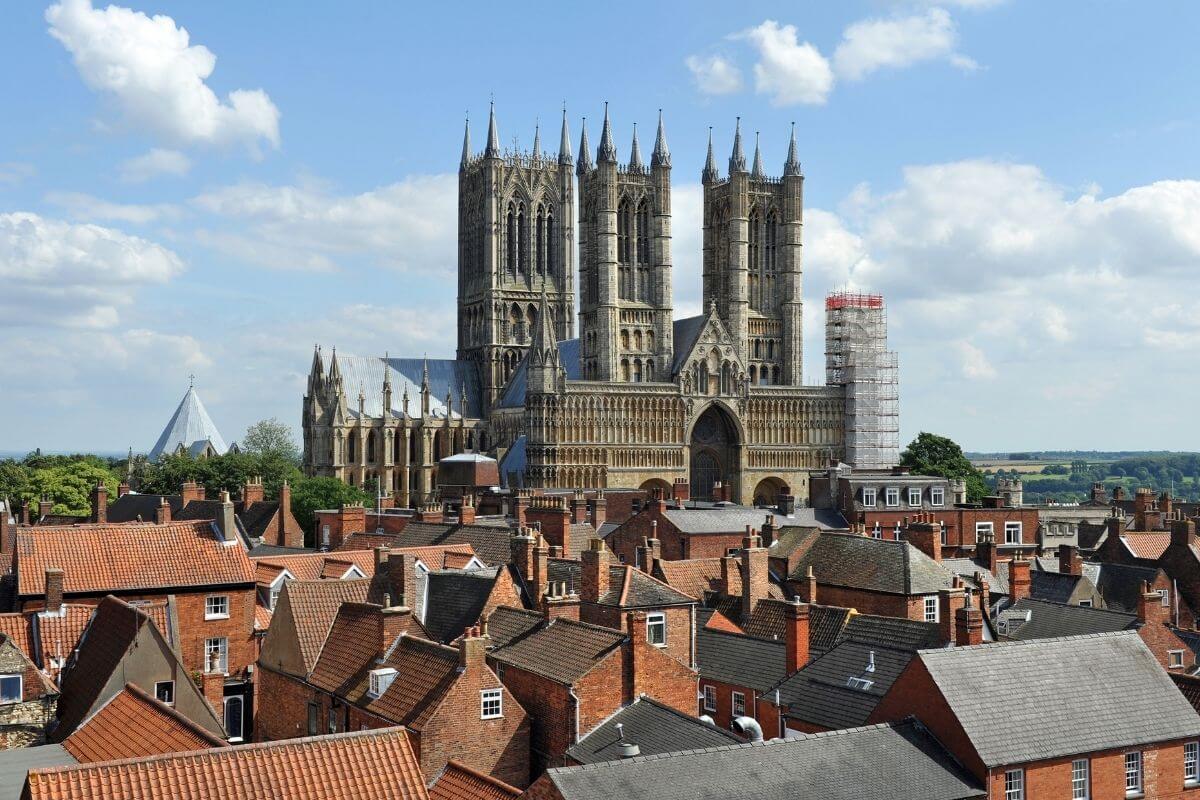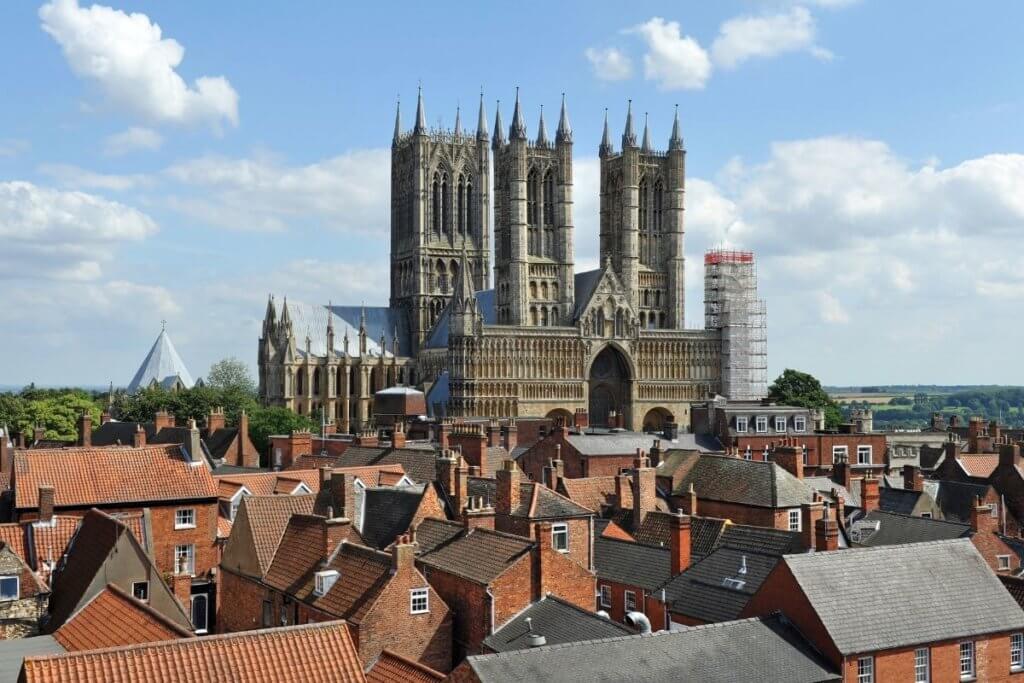 Lincoln Cathedral and Lincoln Castle are two 11th Century remnants that still stand strong and beautiful. The latter even houses a Victorian prison! For local archaeology, visit The Collection; for social history exhibits, stop by The Museum of Lincolnshire Life. As the big city in the county, Lincoln is one of the best days out in Lincolnshire.
Walking through the city is another joy. The independent boutiques in the Bailgate and Uphill area of Lincoln are super quaint. Who doesn't love seeing the colourfully painted store fronts? Cornhill Quarter is another diverse area with cafés, high street brands, indie stores and restaurants. I highly recommend just letting your feet guide you.
These amazing historical sites are what England is most famous for, enjoy them!
3. Scenic ride on Cleethorpes Coast Light Railway
Nothing beats a day out on the Lincolnshire Coast – and not having to walk under the blaring sun. Take a ride on one of Britain's oldest, miniature railways with the Cleethorpes Coast Light Railway; you can opt between the steam or diesel one. It's a 2 mile ride along Humberside Coast, linking up the Cleethorpes Promenade and Lakeside.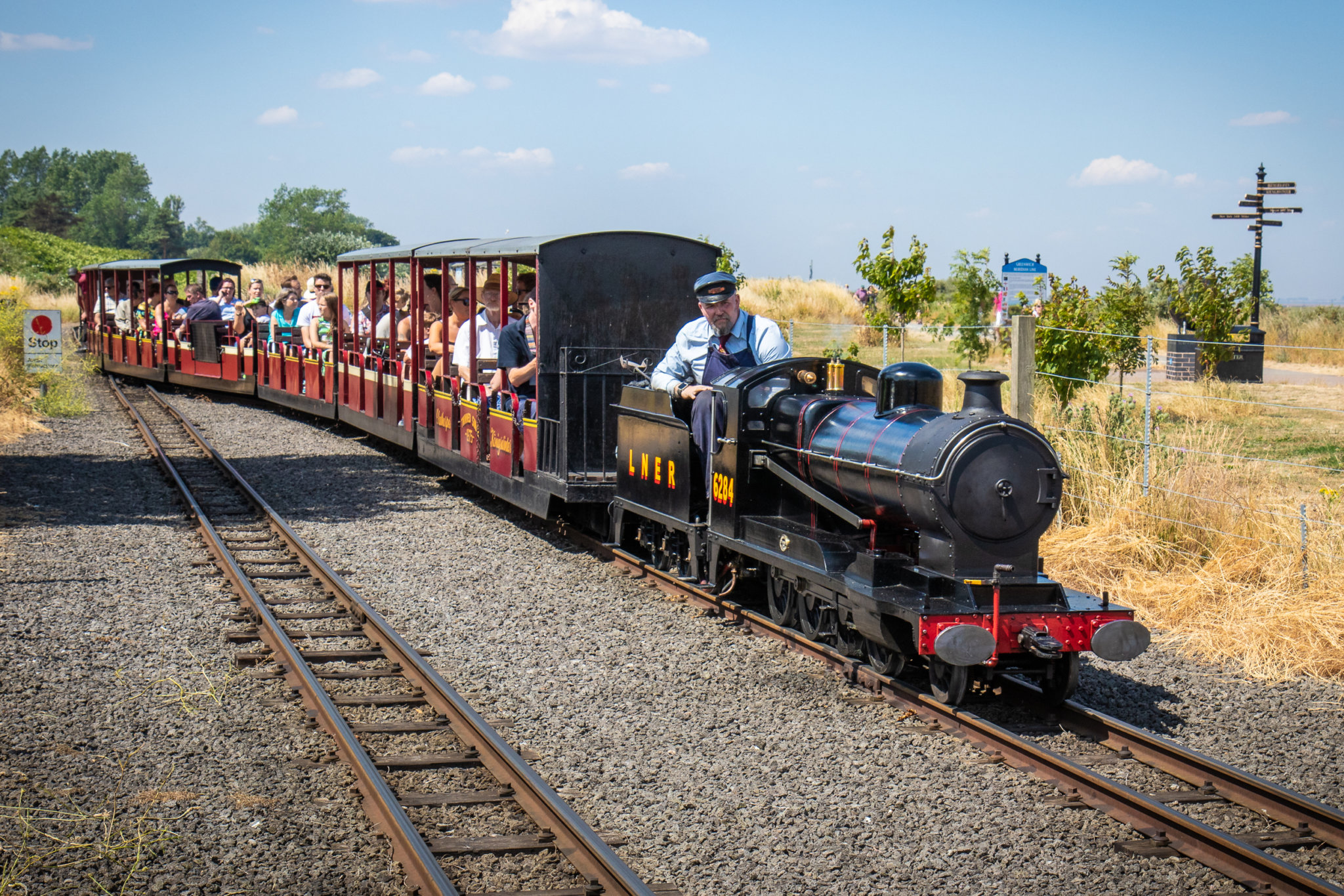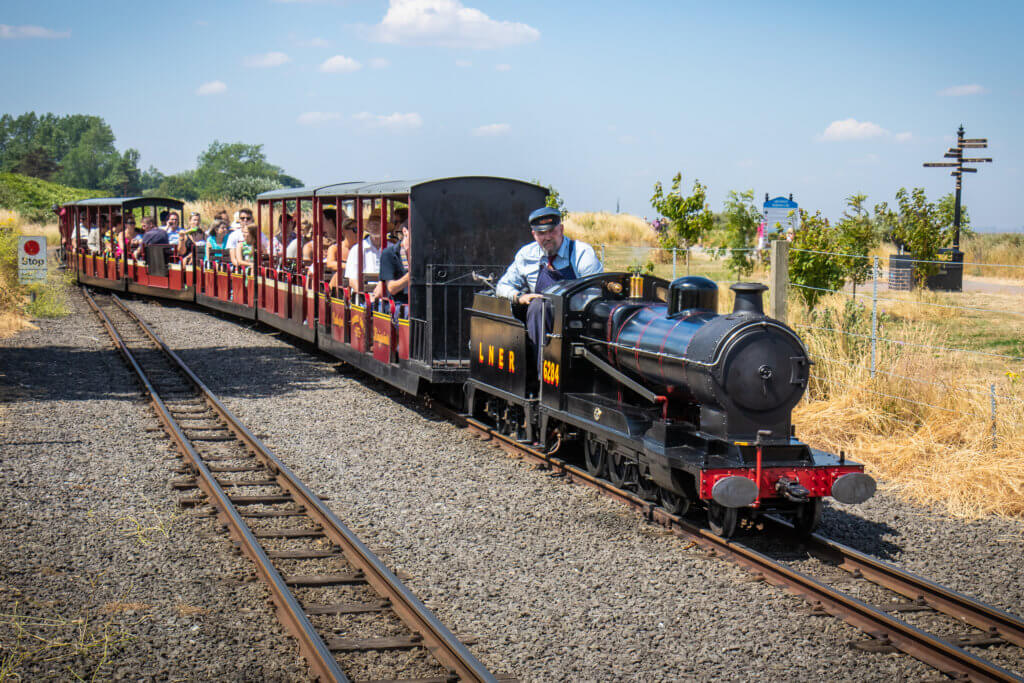 Lakeside is the halfway stop, a fun hub where you'll find the world's tiniest pub. The Signal Box Inn measures at 8 x 8 square feet, just big enough for four people. You can also make a stop at Cleethorpes Beach, where the pier extends out to host a tea room and gift shop.
4. Cloud-gaze at Cloud Bar and Anderby Creek
If imagination is all you need to have a good time, Cloud Bar is right up your alley! One of the most whimsical things to do in Lincolnshire, cloudspotting at Anderby Creek has been a local past-time since…. forever. Except now, you get to rest your feet and peruse the 'cloud menus' at this unique bar.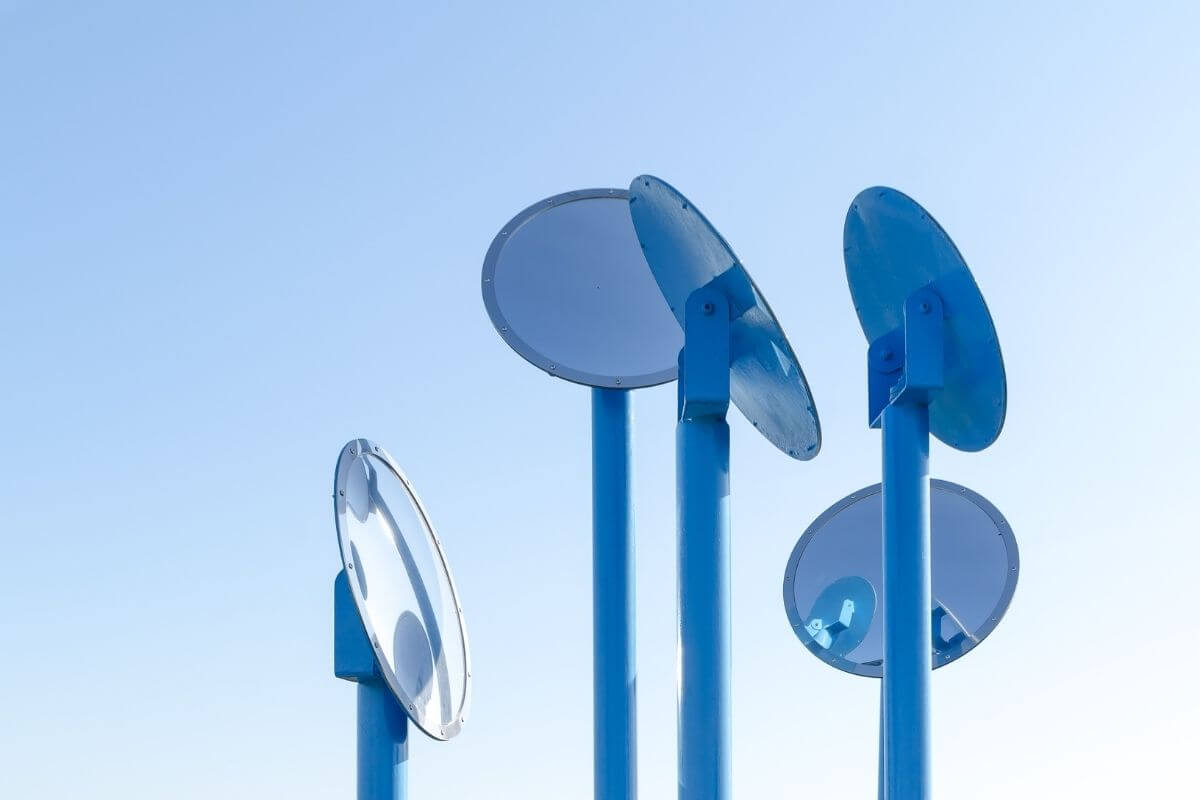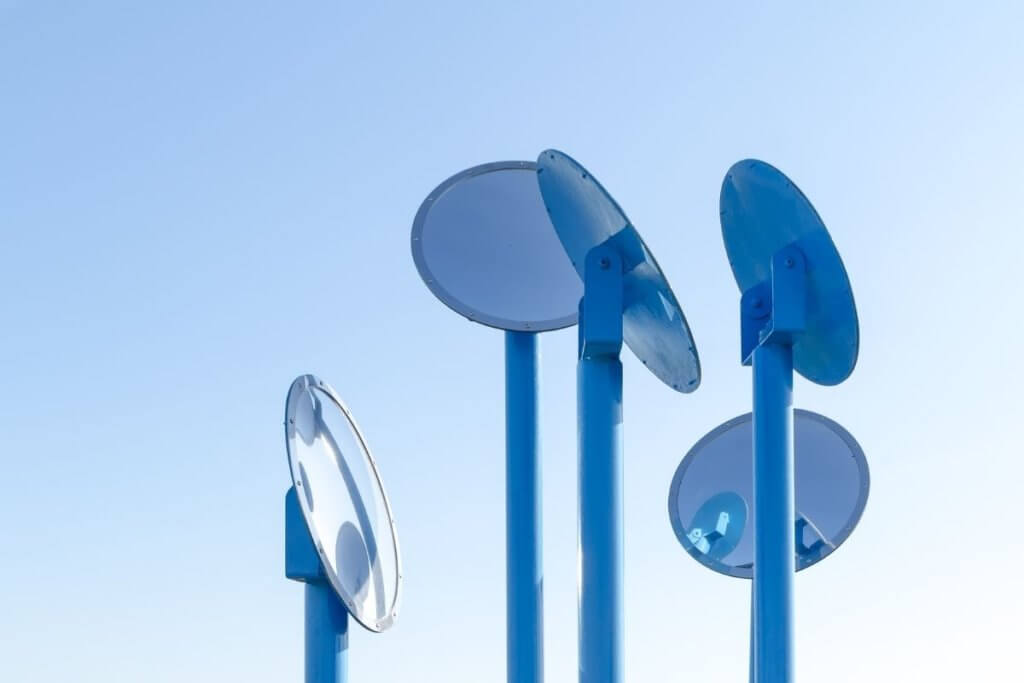 Just to warn you though, it's not a bar like a bar where you get a drink. It's a platform on the beach where you can admire the clouds and compare with the information points. Have a look at the video above if it still doesn't quite make sense!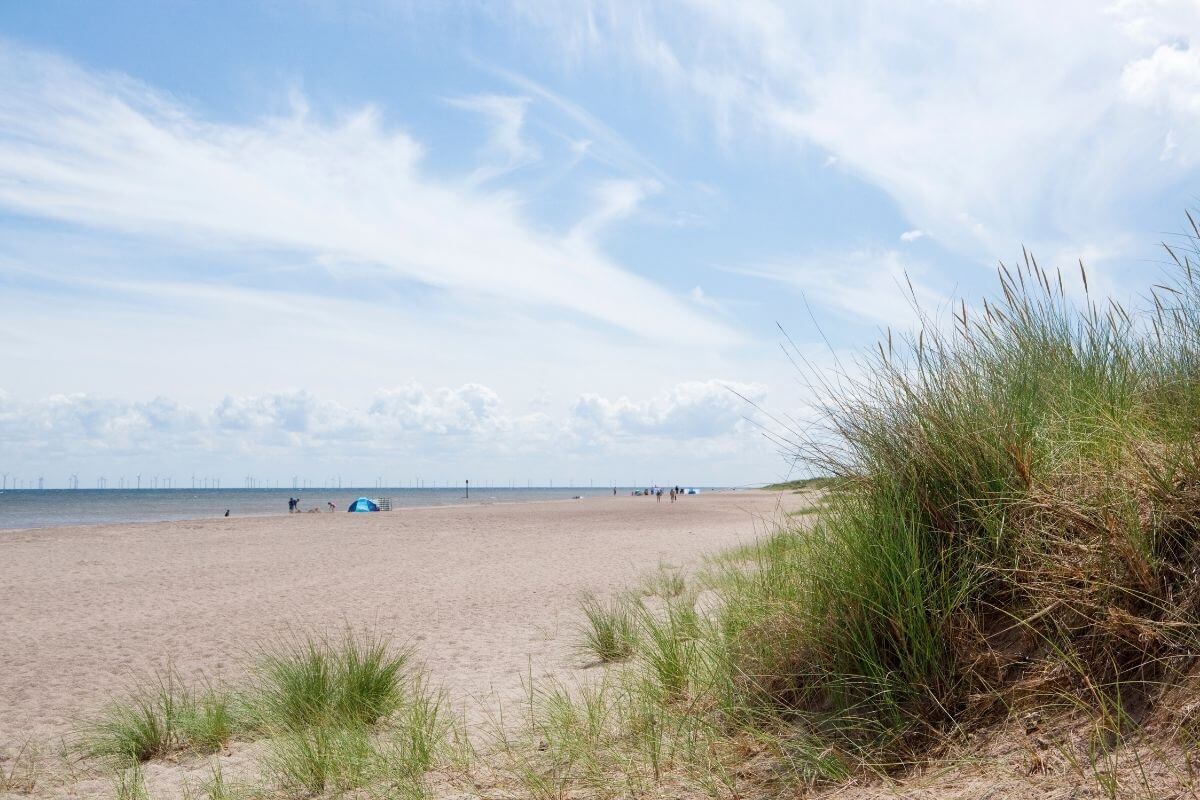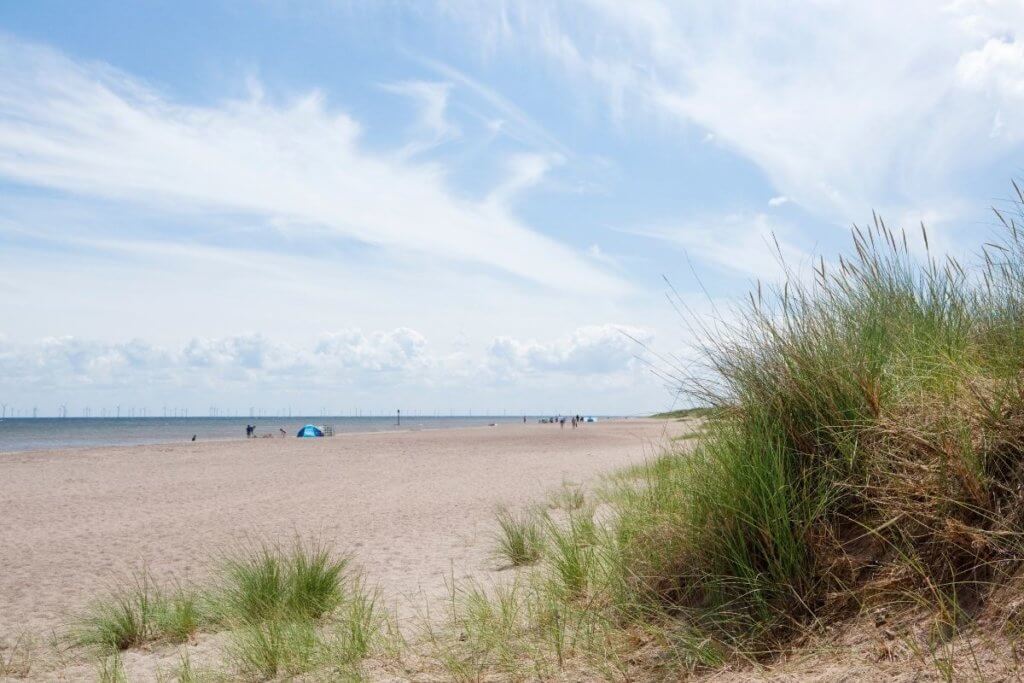 Do take a walk on the beach itself too to make this a great day out in Lincolnshire. This quiet retreat is perfect for frazzled minds. When I visited there was no one there and I couldn't believe how gorgeous the sands there were.
5. Chase thrills at Fantasy Land in Skeggy
Butting up against the coast in the seaside resort of Skegness, is an amusement park perfect for families. You and any older kids will have a blast on looping rollercoasters and twisty rides; maybe even some that get you blasted with water. The tamer Jets and Elephants rides cater to the younger kids with gentler movements.
You're not limited to rides at Fantasy Land either!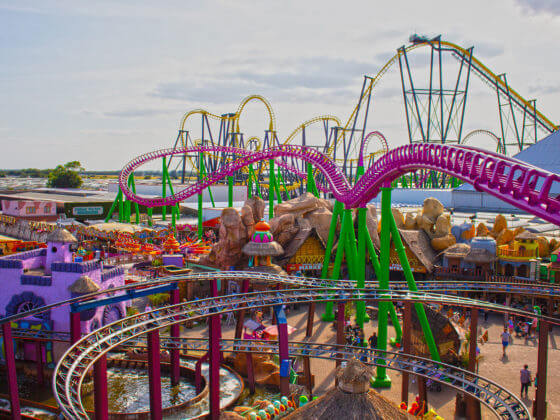 There are play areas composed of trampolines and slides. Dozens of food stalls and market vendors will keep you busy throughout the day as well. Even among the many family days out in Lincolnshire, Fantasy Land stands out. 
You'll also find the Fairy Dell Paddling pool in Skegness. It's a perfect spot to enjoy the summer bliss for kids by dipping in the shallow water, coming out and playing, and going back in again. It's open every day, from 10am to 6pm.
6. Experience a unique shopping village
One of the most unique retail spaces I've had the pleasure of visiting is none other than The Engine Yard. The estate of Belvoir Castle has been restored, old brick buildings now home to artisan shops and local dining. Even window shopping is enough here, it's all so pretty.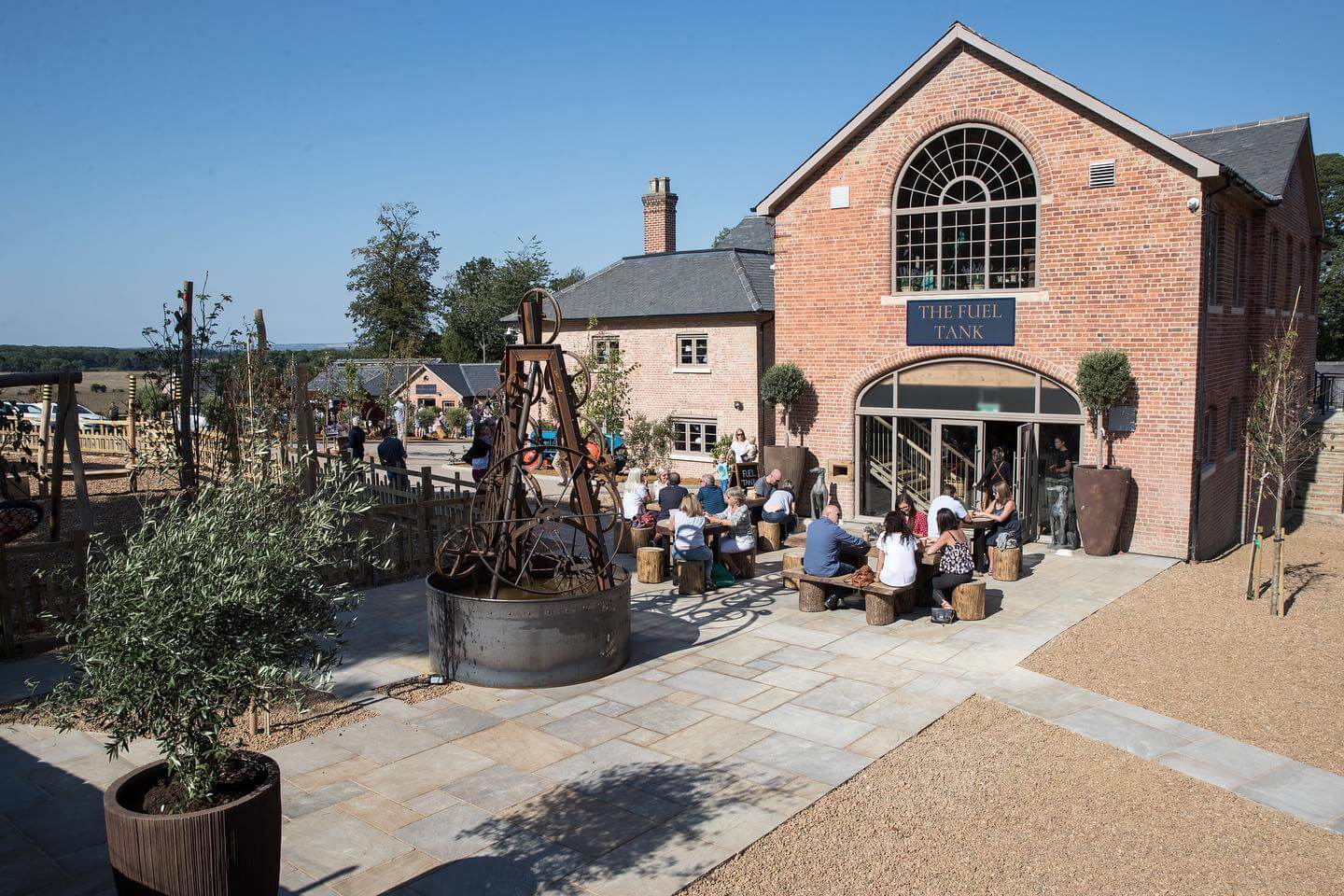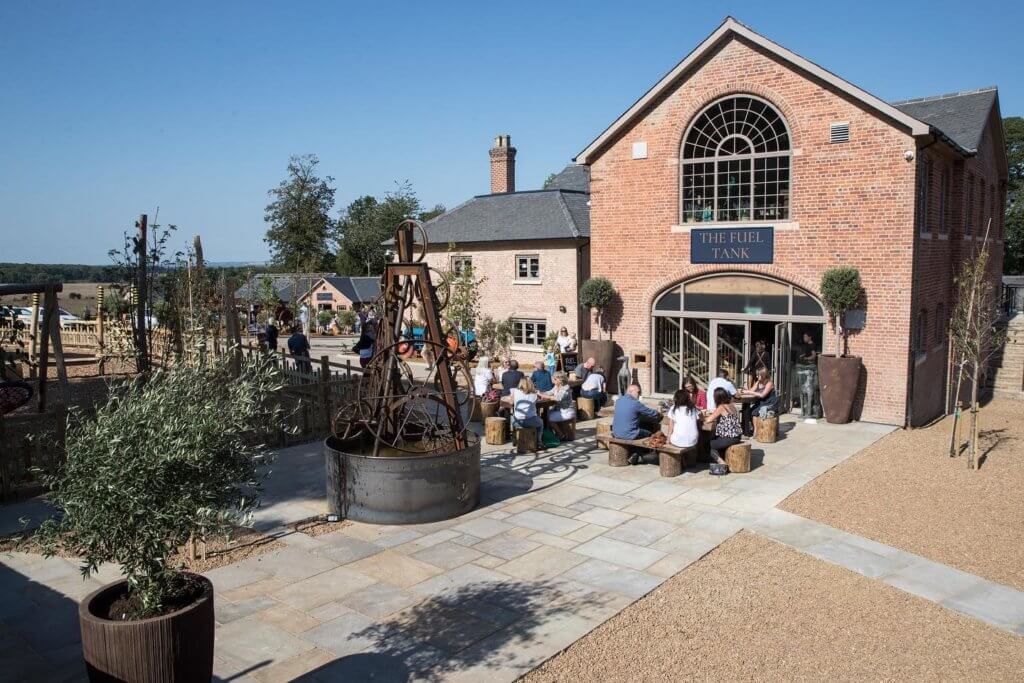 There are plenty of great places to eat – including Fuel Tank Café, The Balloon Bar and Cocoa Amore. Apart from specialty cafés and bars, there's also a jewellery store, luxury home goods, a garden shop, holistic therapies and the stunning Duchess' Gallery.
7. Spend the day at Butlin's in Lincolnshire
The modern, family-friendly holiday camp is a great way to get the kids away from digital distractions. Butlin's main attraction lies with Splash Waterworld, which includes a lazy river, tropical lounge area and fun rides – but that's not all it has to offer.
Sign up for arts and crafts workshops, retro character shows, or take part in sports activities!
You can also punctuate funfair rides with short breaks at the selection of restaurants. For more fun outdoors, hit up Blue Flag sandy beach with your buckets and goggles.
Butlin's is traditionally somewhere you'd go for the week or weekend, but you can also get day passes for Butlin's to enjoy the sites and activities. It's one of the best days out in Lincolnshire for kids!
8. Land a plane at Cranwell Aviation Heritage Centre
Flying an actual plane might be a lofty goal, but the flight simulator in Cranwell Aviation Heritage Centre will have you tackling the runway. It's all the fun, none of the risk.
The first Military Air Academy built its base here in 1915; training pilots since 1920. While I can't say I'm passionate about aviation, the sheer history contained in this Lincolnshire day out is astonishing. Artefacts and interactive displays walk you through its WW1 roots and later development, including an authentic Jet Provost you can examine up close.
This is a great day out in Lincolnshire for any aviation fan. Could be a good one if you're looking for a great day out for the grandparents?
9. Discover the market town Grantham
From Saxon village to market town, Grantham had established itself in the wool and leather trade back in the day. The picturesque setting is host to some of the finest architecture in the area.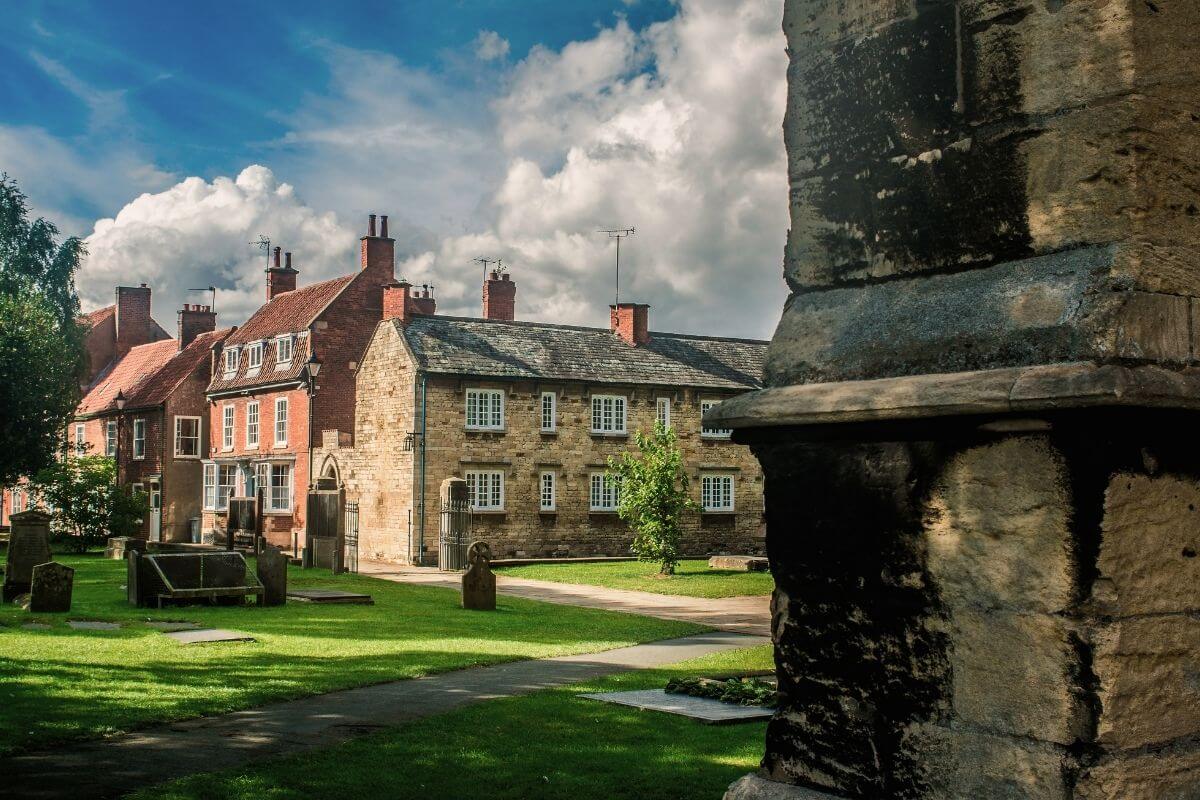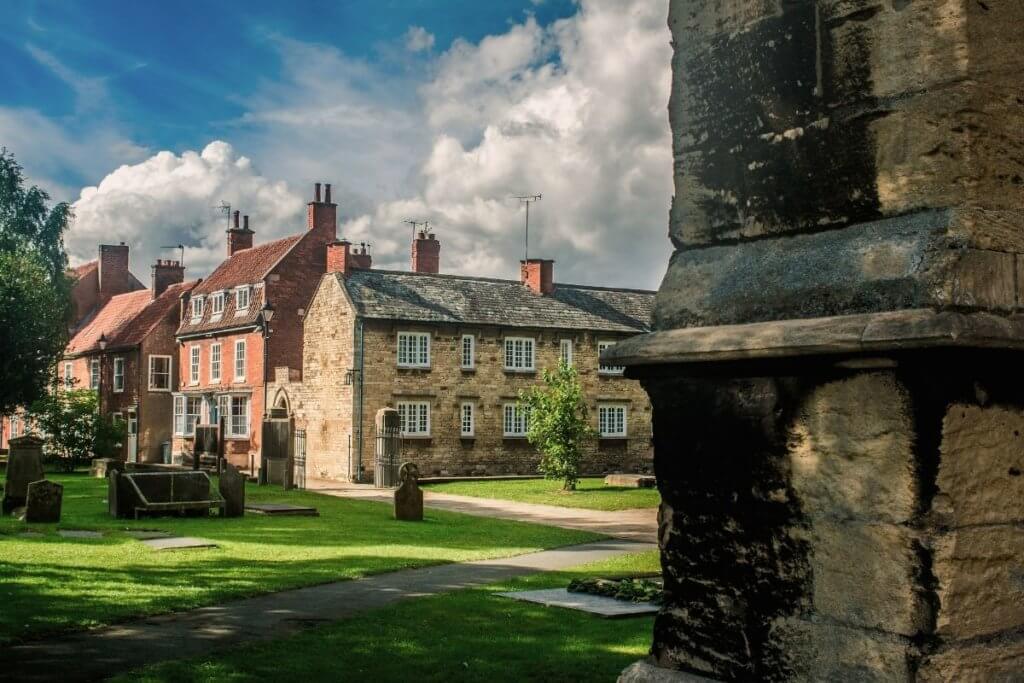 Towering over the town is St. Wulfram's Church; 13th century The Angel and Royal Hotel has housed royalty several times. The arched windows and clock tower of Grantham Guildhall is a stately beauty, as is the 1830 Harlaxton Manor and its formal gardens. Nearby Belvoir Castle and Belton House have even been featured in films like The Da Vinci Code, Pride and Prejudice, and more.
Historical building hopping is definitely one of the things to do in Lincolnshire – there's a lot to see.
10. Stroll through Elsham Gardens & Country Park
Elsham Gardens and Country Park is among the most stunning Lincolnshire properties. Founded in the 1700s, the four-acre site takes on a contemporary landscape that changes by the season.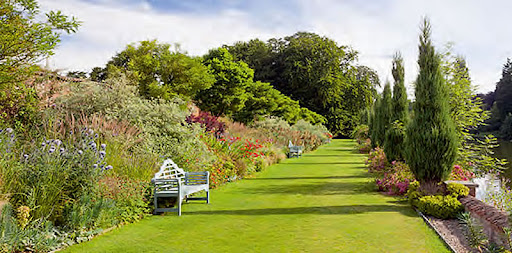 Visit and you can admire the colourful blooms of its forested trails, as well as the animal inhabitants. Guinea pigs, geese, lambs and more make this place a fun family Lincolnshire day out. To refuel, the Secret Garden Tea Room offers fresh bites and drinks. If you want to enjoy some of the great outdoors, this is one of the best days out in Lincolnshire to pick.
---
READ MORE: Explore some of the best stately homes in England here.
---
11. Cruising around Spalding
Another market town to explore on your day out in Lincolnshire is Spalding, known for its bulb agriculture. Sitting along River Welland, it's a serene yet lively spot that's perfect for horticulture and harvest celebrations.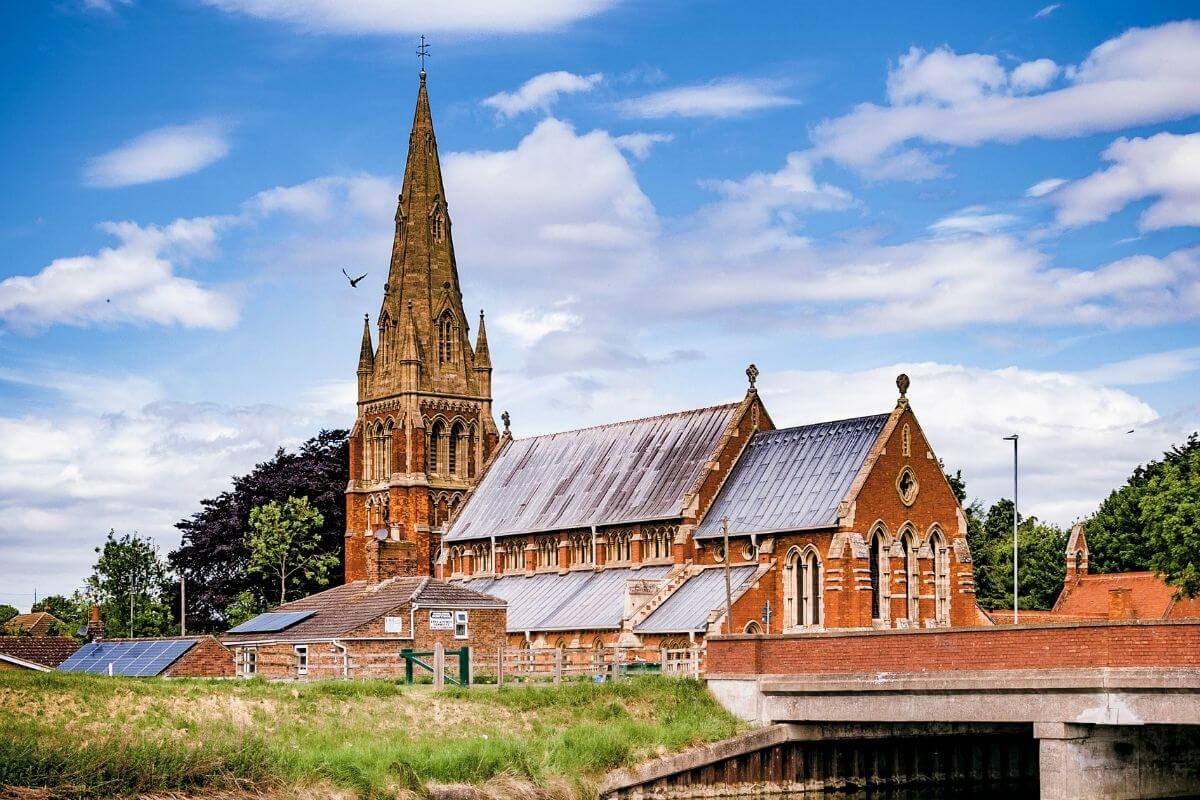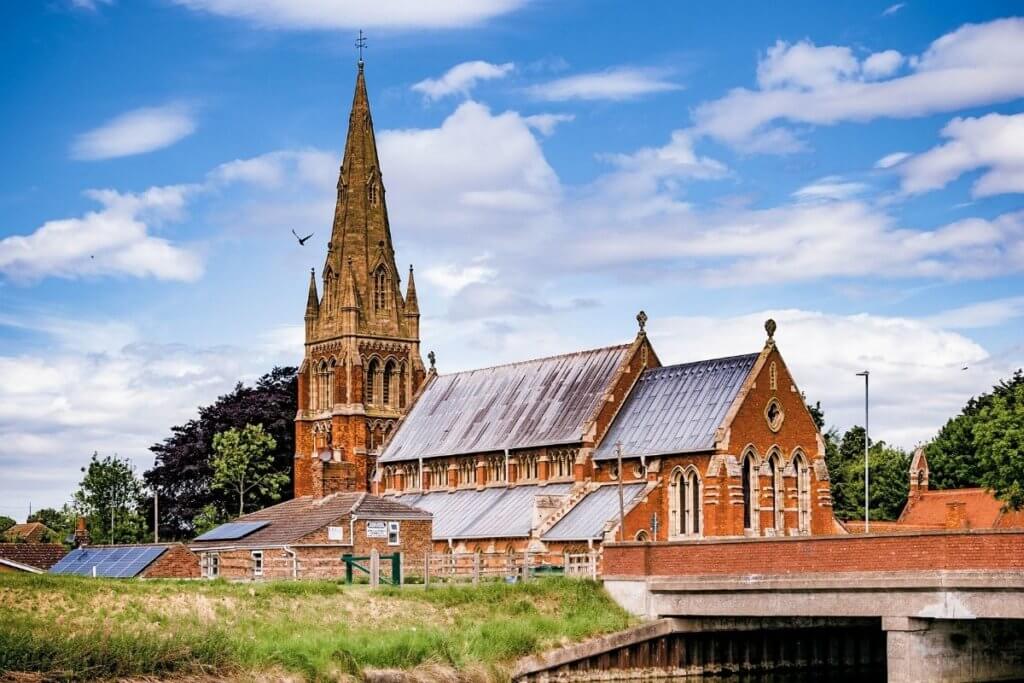 The best way to explore it? Sign up for a relaxing 40 minute cruise on the Spalding water taxi! You'll embark in the town center, where the small boat runs through the channels to Springfields Outlet Shopping and Festival Gardens.
12. Stay by the waves of Sutton-On-Sea
Don't you just love names like Sutton-On-Sea? This old fashioned seaside town is what you find in period stories about seaside escapes and quiet 'coming of age's – largely residential and all about the natural.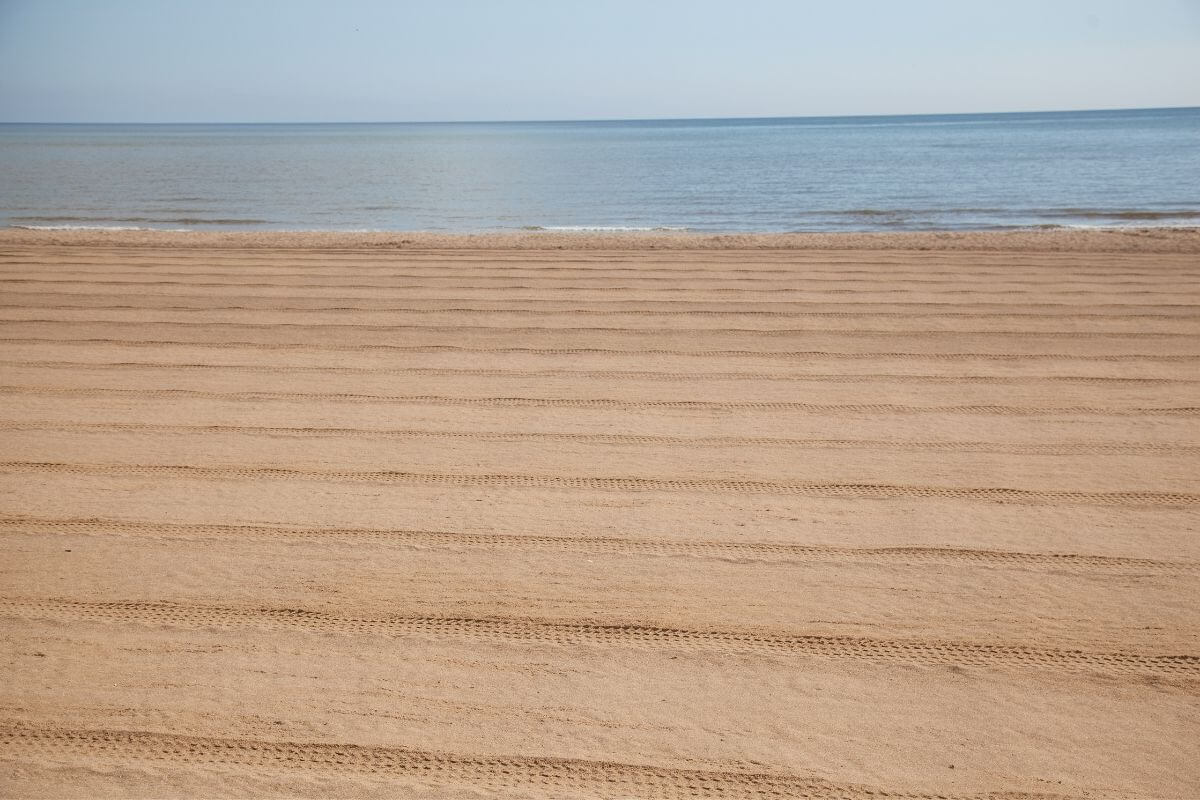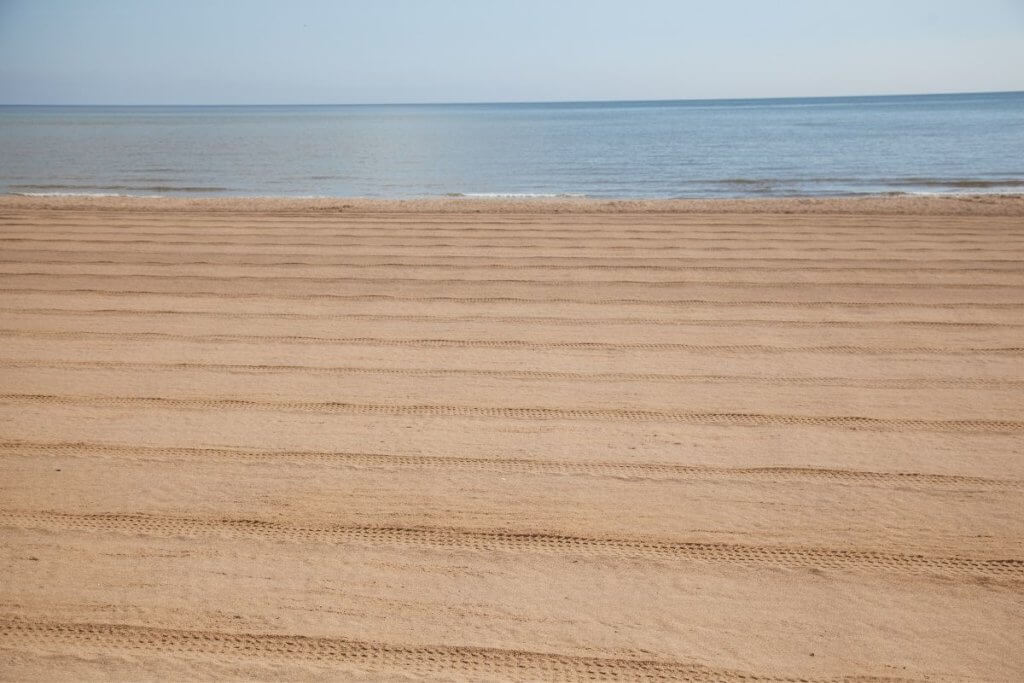 This makes it an ideal getaway, with the family or otherwise. Enjoy a digital detox and take in the wide open space instead; you can picnic, swim, walk the dog on the beach, and visit nearby gardens. On a good day, seek out the windmills on the horizon!
Another wonderful Lincolnshire day out to enjoy!
13. Participate in annual traditions at Doddington Hall & Gardens
I never thought I'd step foot into a manor like Doddington Hall, a stunning Elizabethan house which was passed down the family for over 400 years! Enjoy a different kind of family day out in Lincolnshire with a detailed tour – not only does it house artefacts and preserved spaces, there are also a range of shops and restaurants.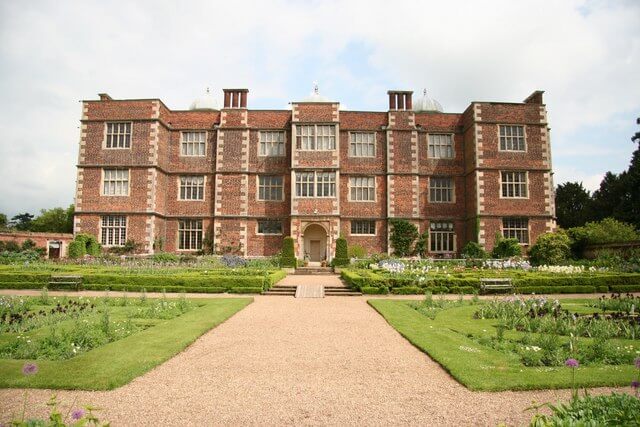 The five-acre gardens are perfect hosting grounds for seasonal events too. Some unique traditions include the Bauble Barn, Cherry Blossom Week and the Sculpture Exhibitions. It's fun being able to revisit a place and experience new things each time.
14. Revisit the past at Grimsby Fishing Heritage Centre
Lincolnshire boasts such a rich tapestry of culture and history!
If you ever find yourself near Grimsby, do visit the multi-award winning Fishing Heritage Centre. Step back into the 1950s bustling port, complete with crafted sets. Throw yourself into the role of a fisherman who leaves home for the dangerous Arctic waters.
I highly recommend this for those seeking a unique but educational attraction on their great day out in Lincolnshire.
15. Relax in the Hubbards Hills
To enjoy nature's beauty and get connected with the greenery around you, Hubbards Hills make for the perfect secret spot to visit with your family on a day out in Lincolnshire. You can have a small picnic in the greenery and enjoy the soothing sound of river water flowing. Visit in Autumn to see the beautiful trees too.
The best days out in Lincolnshire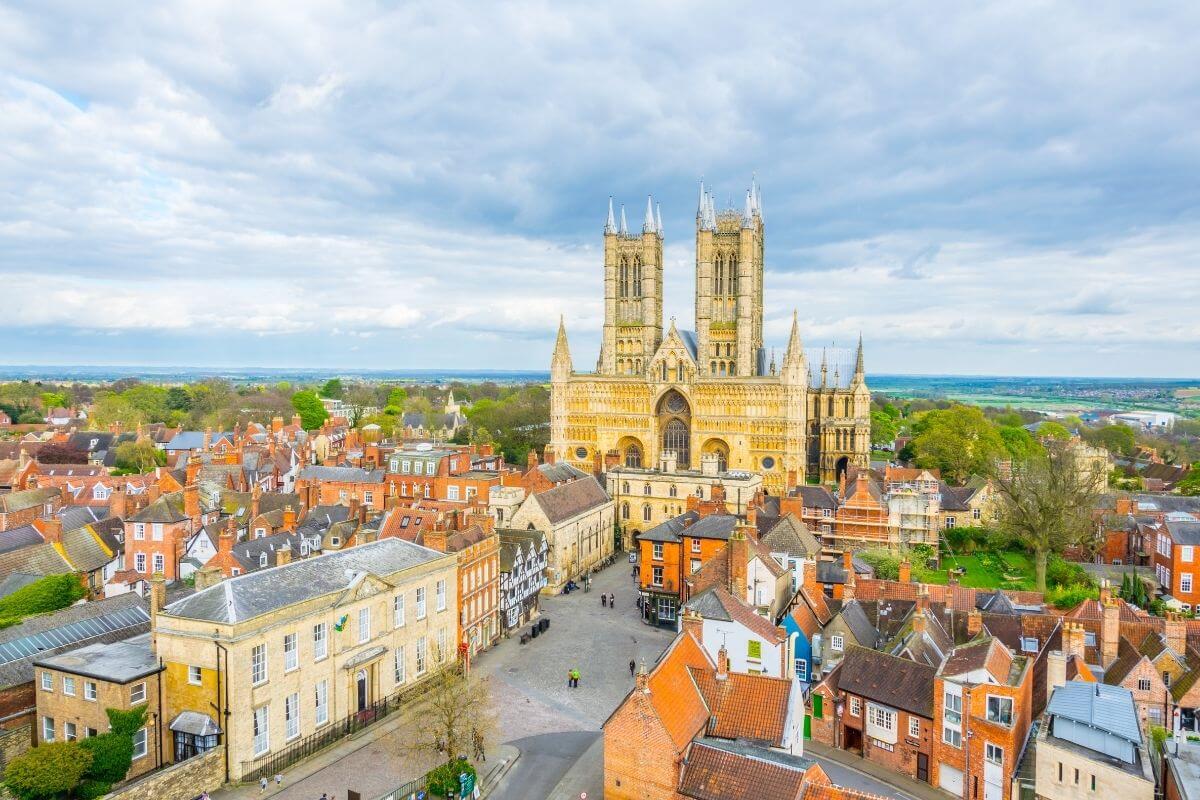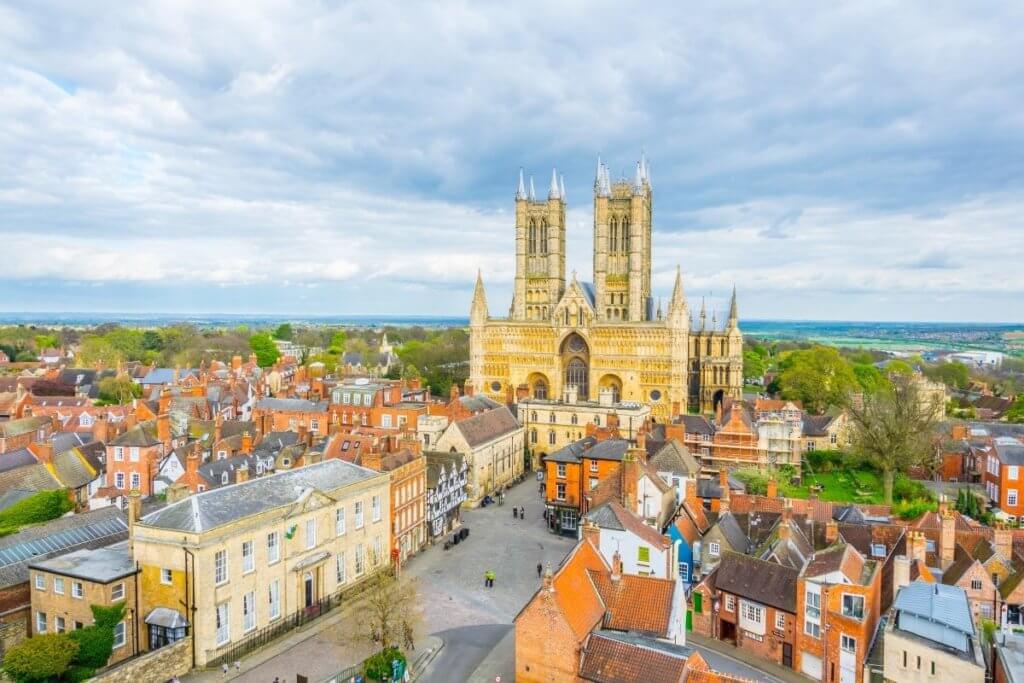 There are so many great days out in Lincolnshire to enjoy – it really is one of the most varied counties in England. If you can, book yourself a week here and do some Lincolnshire day trips out to our suggestions. Or, if you haven't got time for that, pick your favourite and really make a day of it.
Let us know how you get on!
---
Quick list of the best days out in Lincolnshire
1. Cycle through the Water Rail Way route
2. Spend a day out in Lincoln (or more!)
3. Scenic ride on Cleethorpes Coast Light Railway
4. Cloud-gaze at Cloud Bar and Anderby Creek
5. Chase thrills at Fantasy Land in Skeggy
6. Experience a unique shopping village
7. Spend the day at Butlin's in Lincolnshire
8. Land a plane at Cranwell Aviation Heritage Centre
9. Discover the market town Grantham
10. Stroll through Elsham Gardens & Country Park
11. Cruising around Spalding
12. Stay by the waves of Sutton-On-Sea
13. Participate in annual traditions at Doddington Hall & Gardens
14. Revisit the past at Grimsby Fishing Heritage Centre
---