Looking for fun days out in Staffordshire? Here's the ultimate quick guide to where to go in Staffordshire if you only have a day to explore. By the end of this list you'll want to stay to have a few day trips in Staffordshire – guaranteed!
Staffordshire is located in the heart of England, in the West Midlands. It's easily reachable from all four corners of the country and boasts SO MANY attractions for the entire family.
World class theme parks including Alton Towers and Drayton Manor appeal to all, whilst adults will enjoy a tour of the National Brewery Centre in Burton-on-Trent. Kids, meanwhile, can Go Ape at Cannock Chase and create their own pottery masterpieces at the Gladstone Pottery Museum.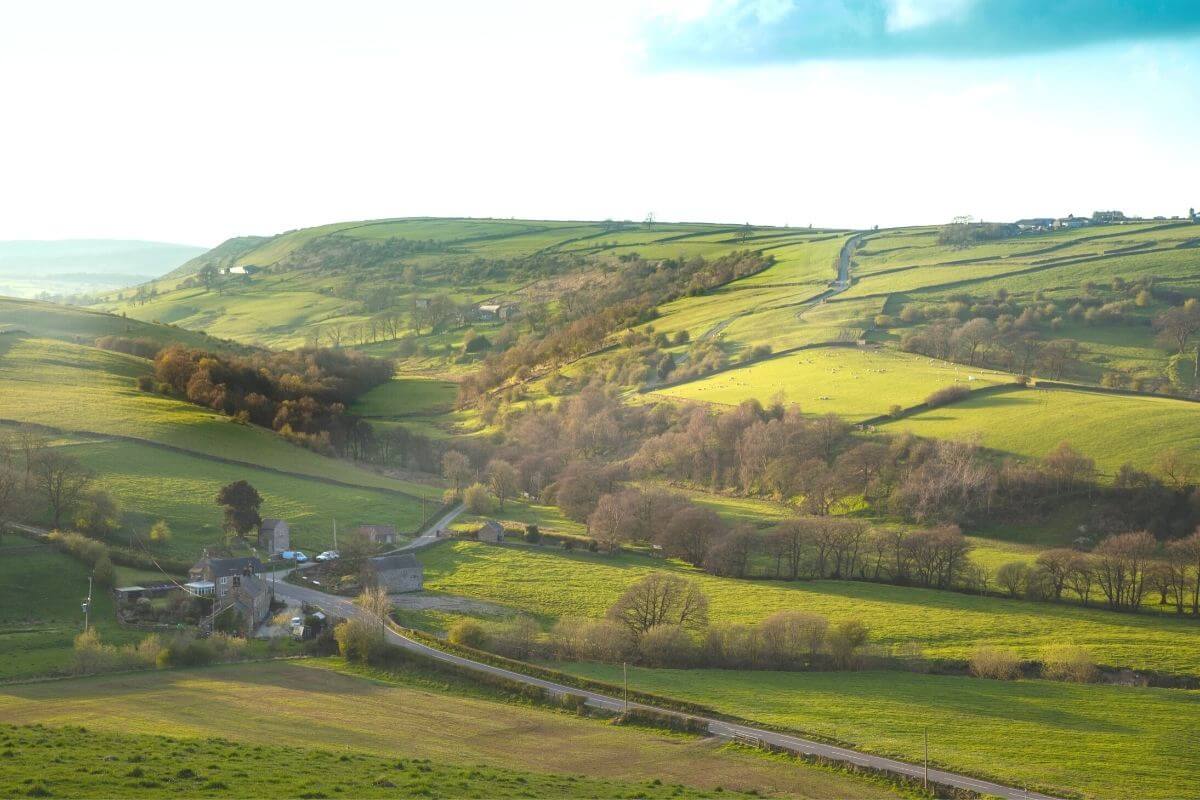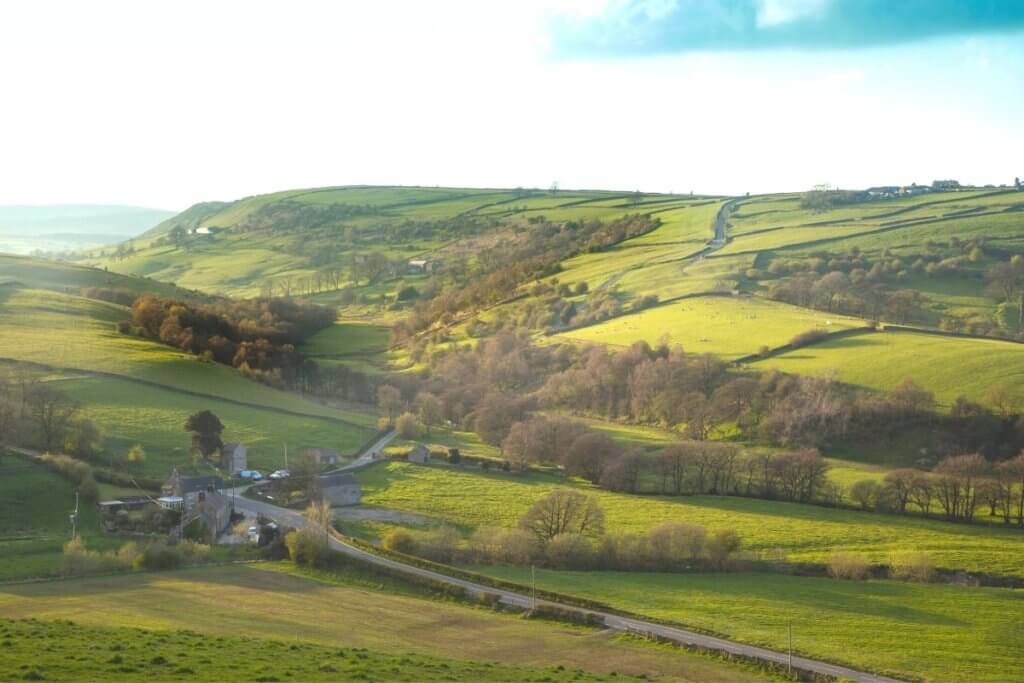 Some of the most stunning countryside in Britain also falls within the borders of Staffordshire, and wildlife-rich reserves such as RSPB Coombes Valley are sure to keep a keen birdwatcher entertained for hours.
In this article, we'll show you 15 of the best days out in Staffordshire.
---
Best Days Out in Staffordshire
---
---
1. Day out at Alton Towers
One of the best days out you'll find in the whole of England, Alton Towers is one of England's premier theme parks, located in the heart of Staffordshire. The resort complex includes a range of hotels, so you can even make this a multi-day stay if you'd prefer.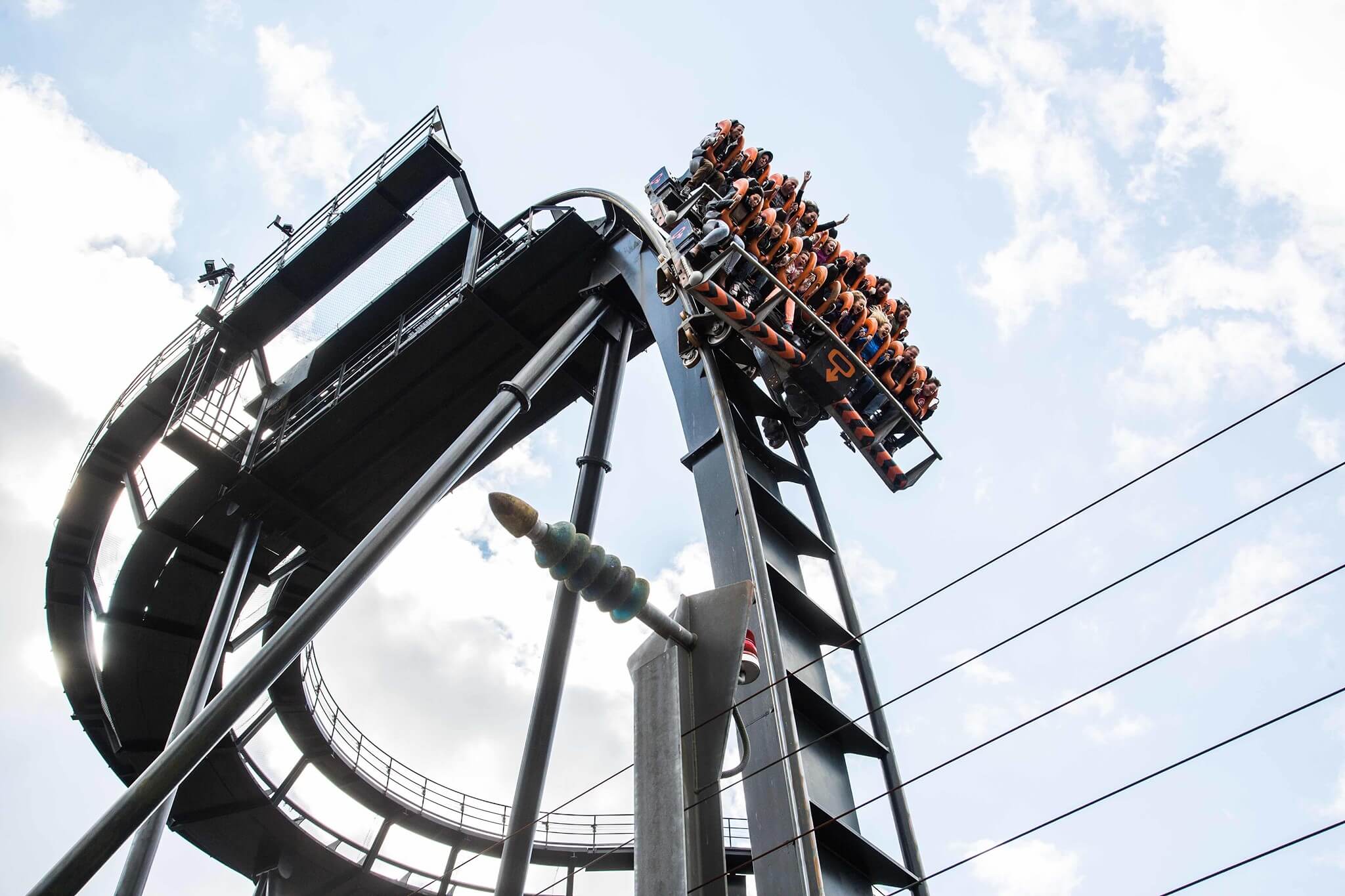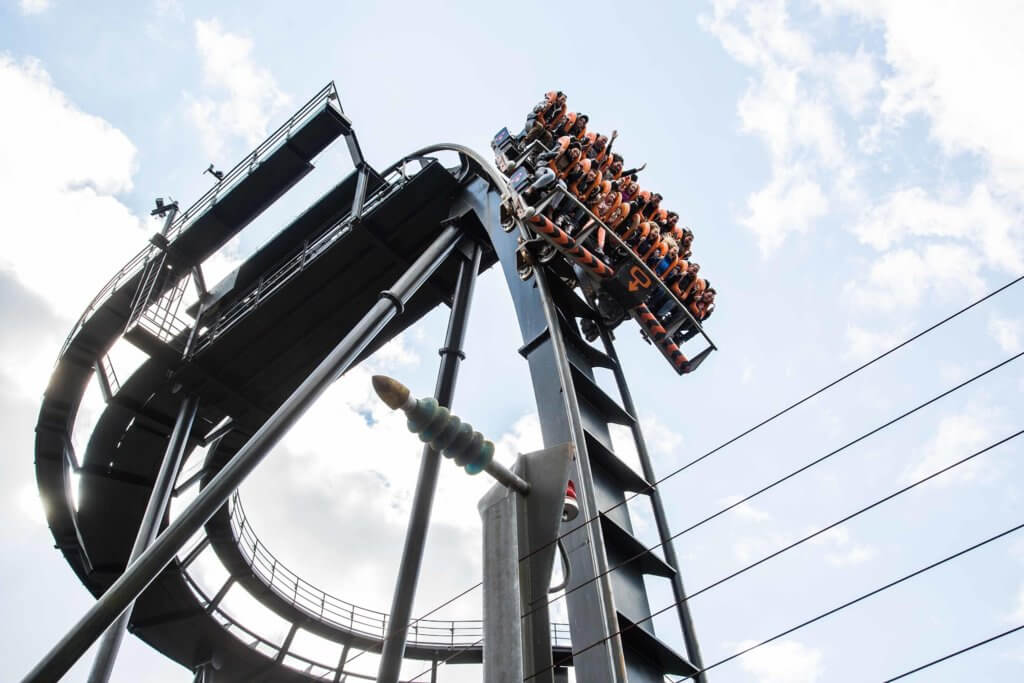 Rides include the famous Nemesis and Oblivion roller coasters, as well as smaller rides for children and a water park is open at the site in summer. There's also a crazy golf course and a high ropes course for thrill seekers.
Families with young children may be better suited to Drayton Manor, but for everyone else, Alton Towers represents a thrilling day out for the whole family.
It was also recommended the BEST day out in England according to our readers in our recent travel trends survey. This makes it the number ONE tourist attraction in England, in Staffordshire! It's an absolute must for your Staffordshire activities list!
BUY YOUR ALTON TOWERS TICKETS HERE
It's £65 at the gate, but £42 on that link!
Buy in advance to save time in line, and help you budget for the day.
2. Go skiing at Snow Dome Tamworth
A winter wonderland in the heart of Staffordshire, the Tamworth Snow Dome lets you ski, ice skate and sledge to your hearts content – it's one of the best indoor ski slopes in England. The slopes at the facility are real snow, giving an authentic feel to your experience. Beginners can enjoy ski or snowboard lessons here.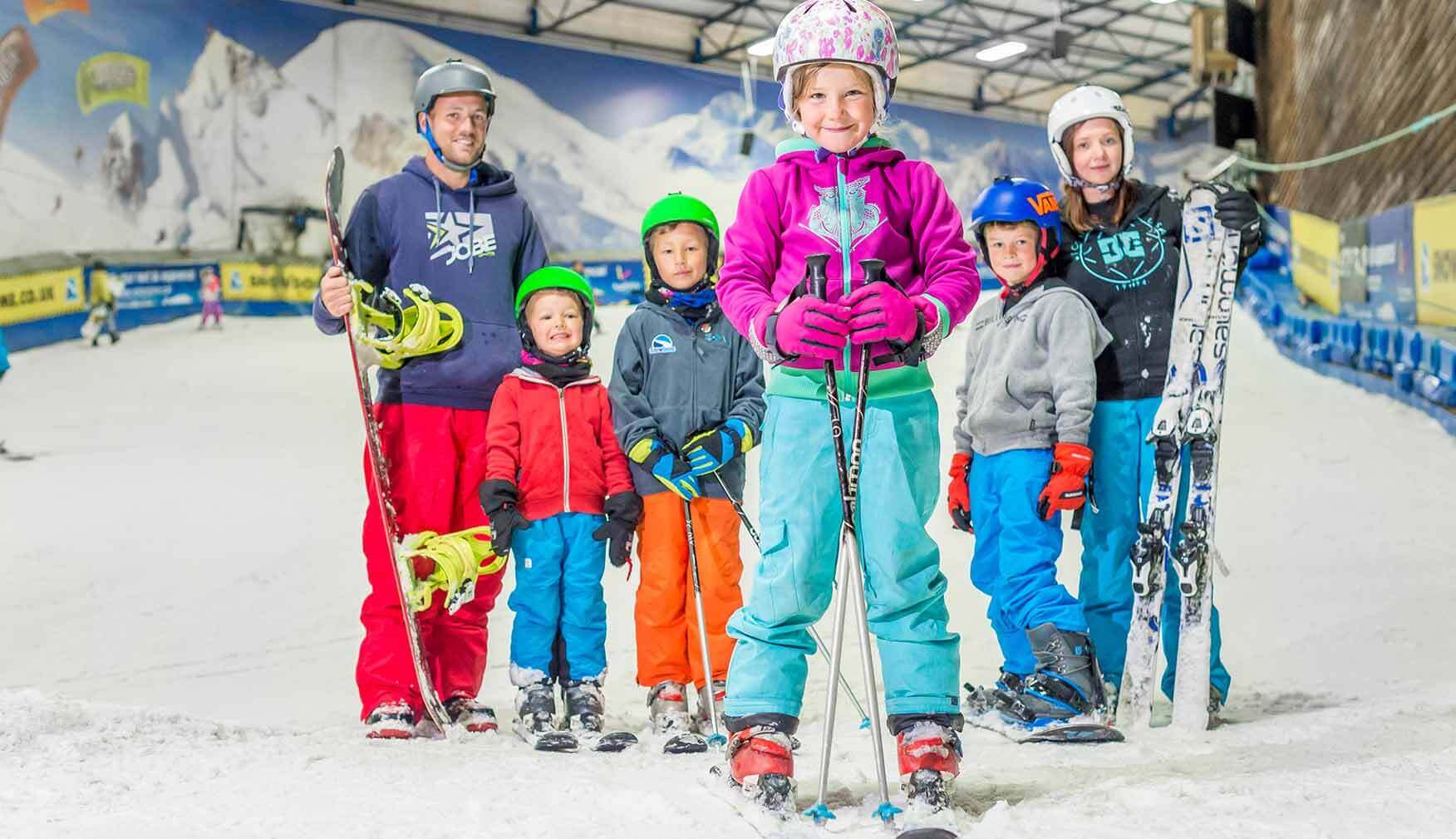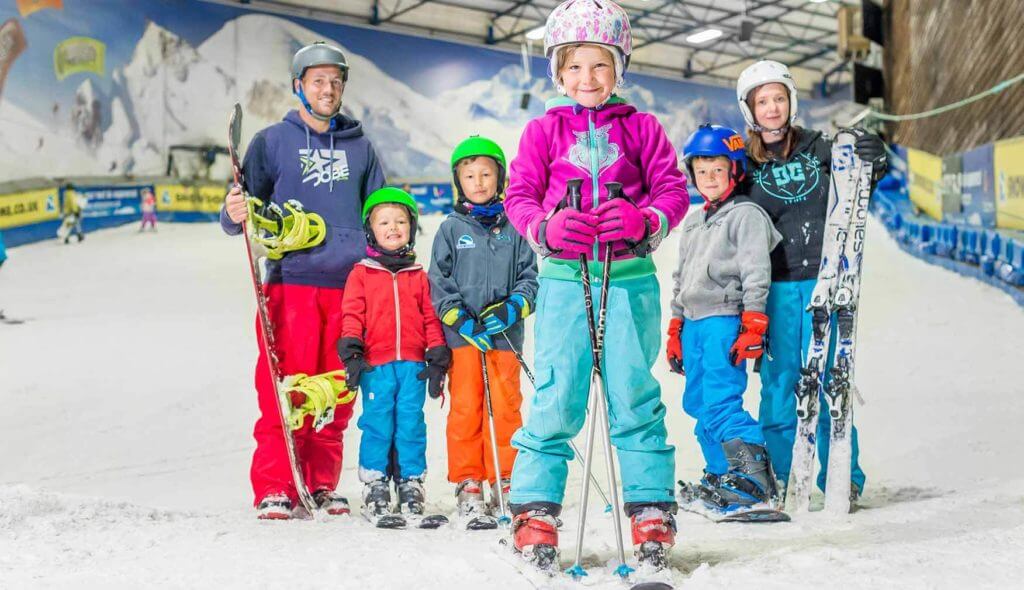 Other facilities at the Snow Dome include a petting zoo, pool and a spa. There's an ice skating rink if you fancy yourself the next Dancing on Ice champion, and plenty of cafes and restaurants serving up refreshments.
It doesn't matter if you're a seasoned skier better used to the Alps, or you've never put on a pair of skis in your life before, the Snow Dome is able to cater perfectly well to people of all experience levels and makes for a truly fun day out.
3. Take a ride on the Churnet Valley Railway
The Churnet Valley Railway offers a nostalgic steam train ride through Staffordshire's hidden valley, and into the Staffordshire Moorlands on the outskirts of the Peak District. Located near the market town of Leek, this West Midlands attraction is within easy reach of Cheshire, Derbyshire, Manchester and Birmingham for those looking for a journey into the past through beautiful scenery.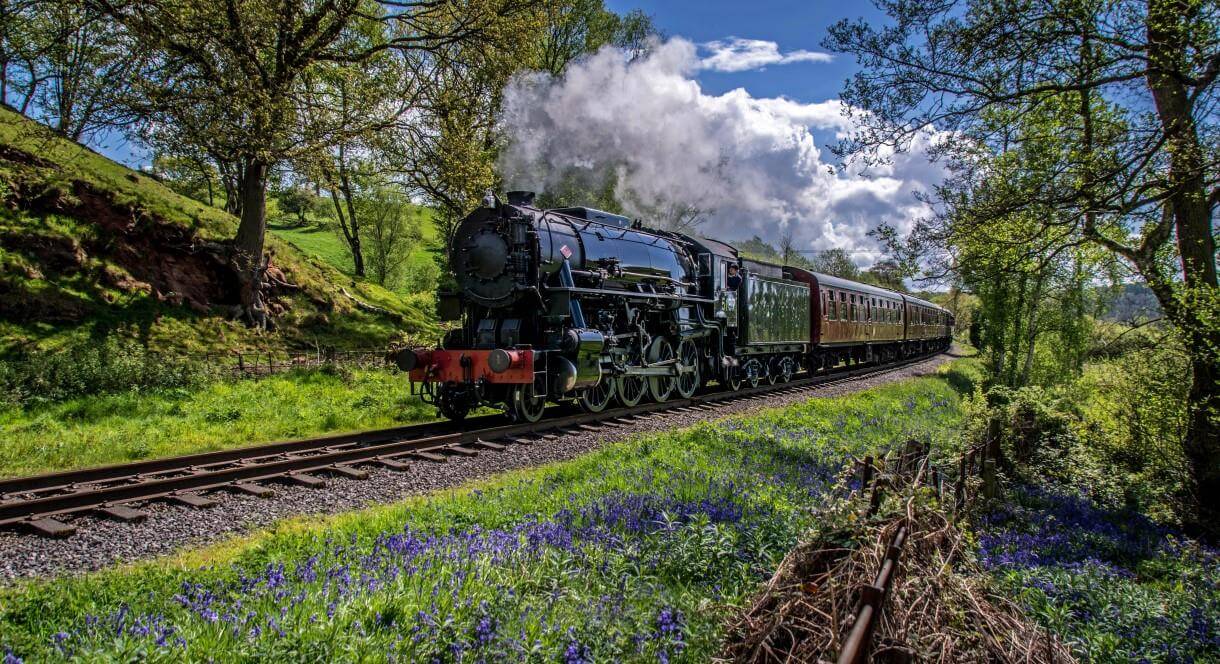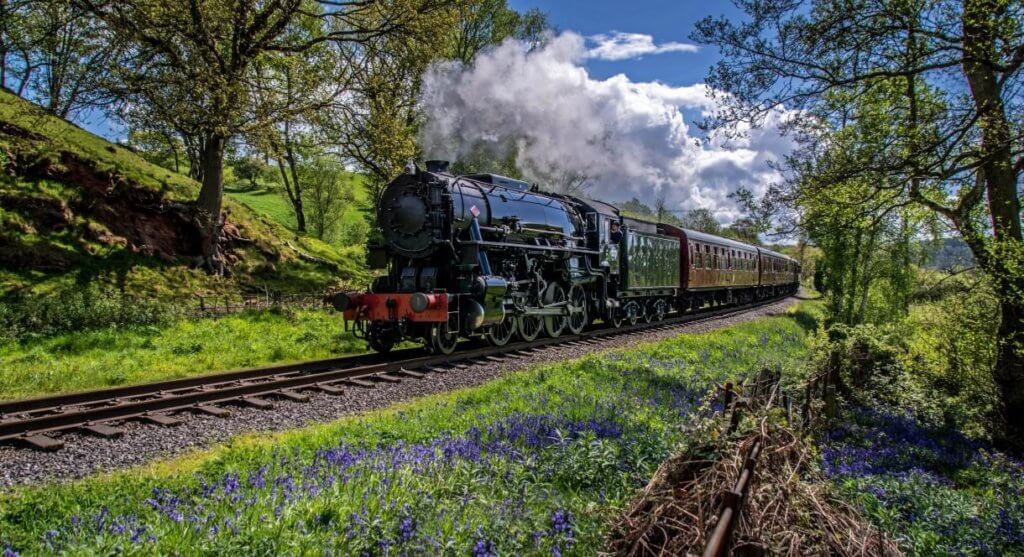 There are a variety of events throughout the year to suit everyone. From the Polar Express over the Christmas period, to the Gin train or Beer train, the Churnet Valley Railway can be a great family day out, couples date, solo traveler experience or for a group of friends.
4. Wander around Brampton Park
At Brampton Park in Newcastle-under-Lyme visitors can stroll through the rose garden, see exotic birds in the aviary or ride on the miniature railway before stopping off at the kid's playground – the giant sandpit is sure to be a hit with the little ones.
If you get caught out by the typical British weather, then never mind. Brampton Park is also home to an art gallery and a free museum, where you can step back in time to the Victorian era and wander through a gallery of toys from these times.
5. Get wild at Drayton Manor
Drayton Manor is another of England's most popular theme parks. It's significantly smaller than Alton Towers, and can be covered in a day. Rides for adults and older children include the standing up roller coaster Shockwave and water rapids ride, Splash Canyon.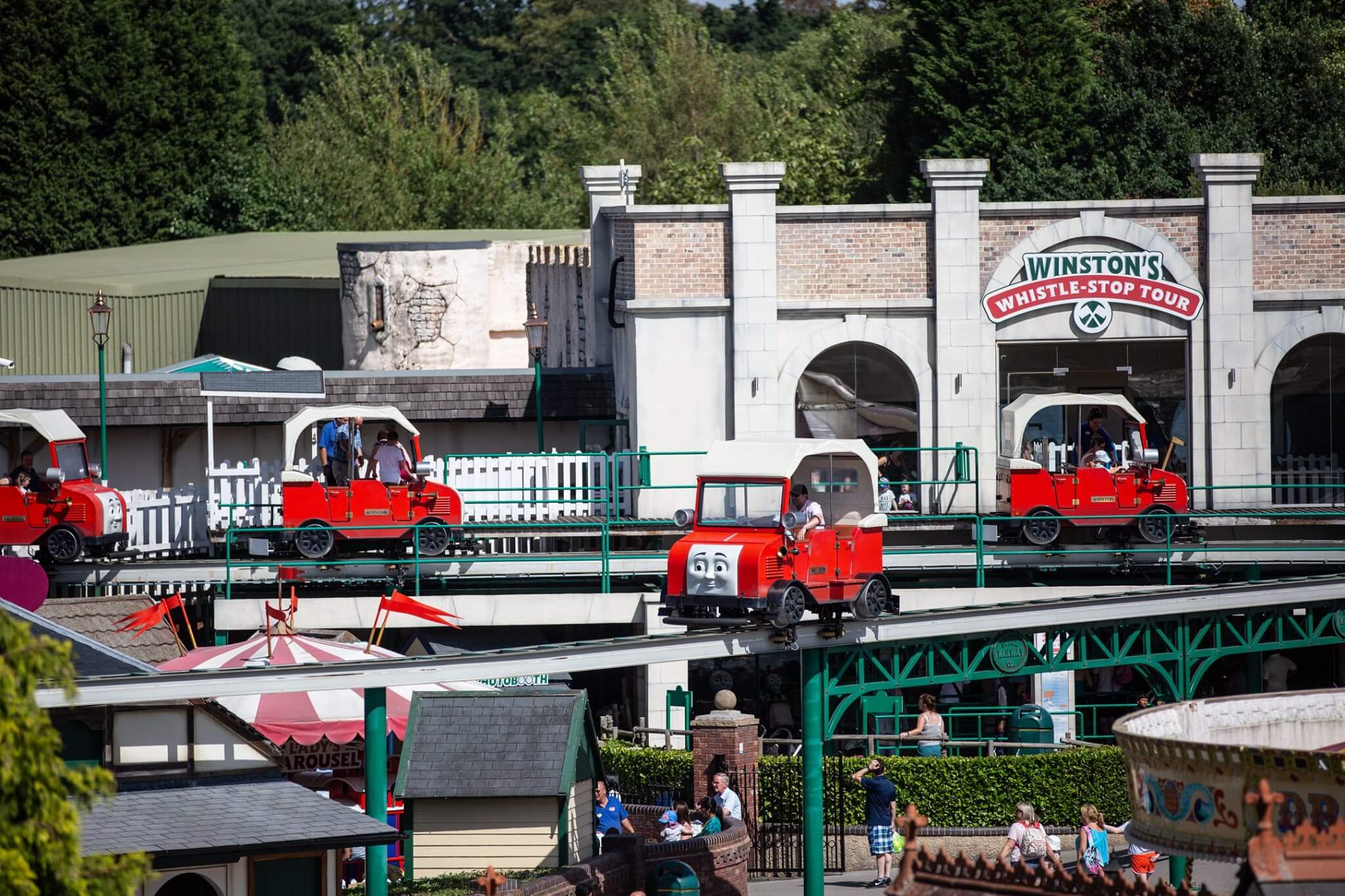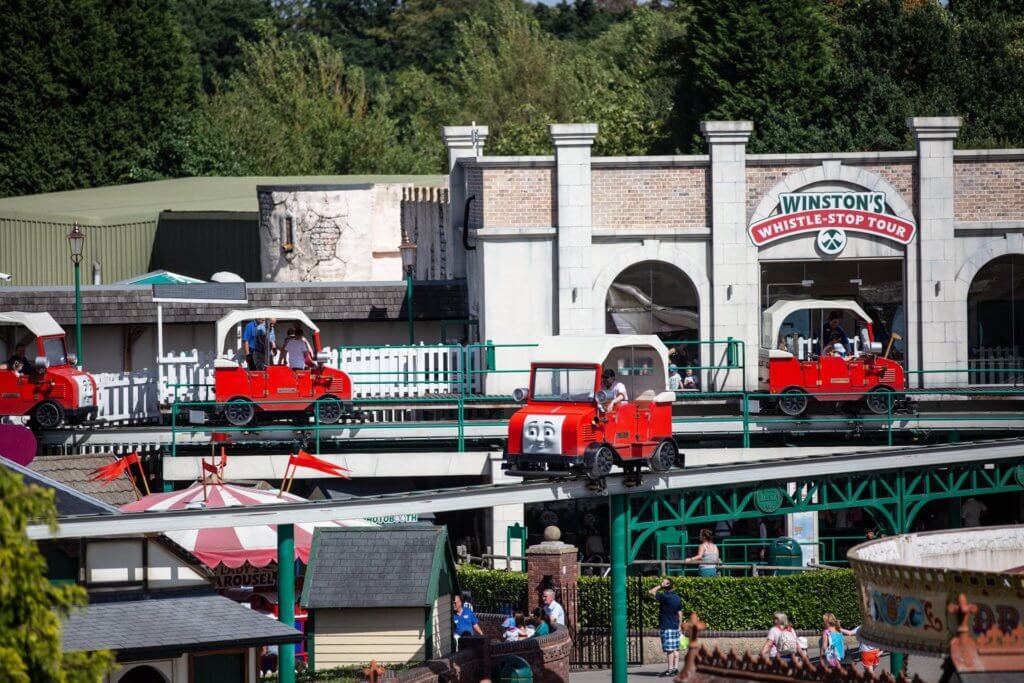 Drayton Manor is also home to Thomas Land, an area designed for young children and themed all around Thomas the Tank Engine. Rides include junior roller coasters and others that are based around popular train characters from the series. Other highlights of the park include a zoo, which is home to critically endangered Sumatran tigers, red pandas and Eurasian lynx.
Drayton Manor is one of the best days out in Staffordshire for kids.
Book your tickets for Drayton Manor in advance to save money on the day!
6. Walk in Cannock Chase Forest
Cannock Chase Forest is located in an area of Outstanding National Beauty and offers a myriad of outdoor activities for adults and children alike. There is a Go Ape rope course, numerous walking and cycling trails, play areas and picnic areas. Bicycles can be hired from the Cycle Centre, or guests are quite welcome to bring their own and explore at leisure.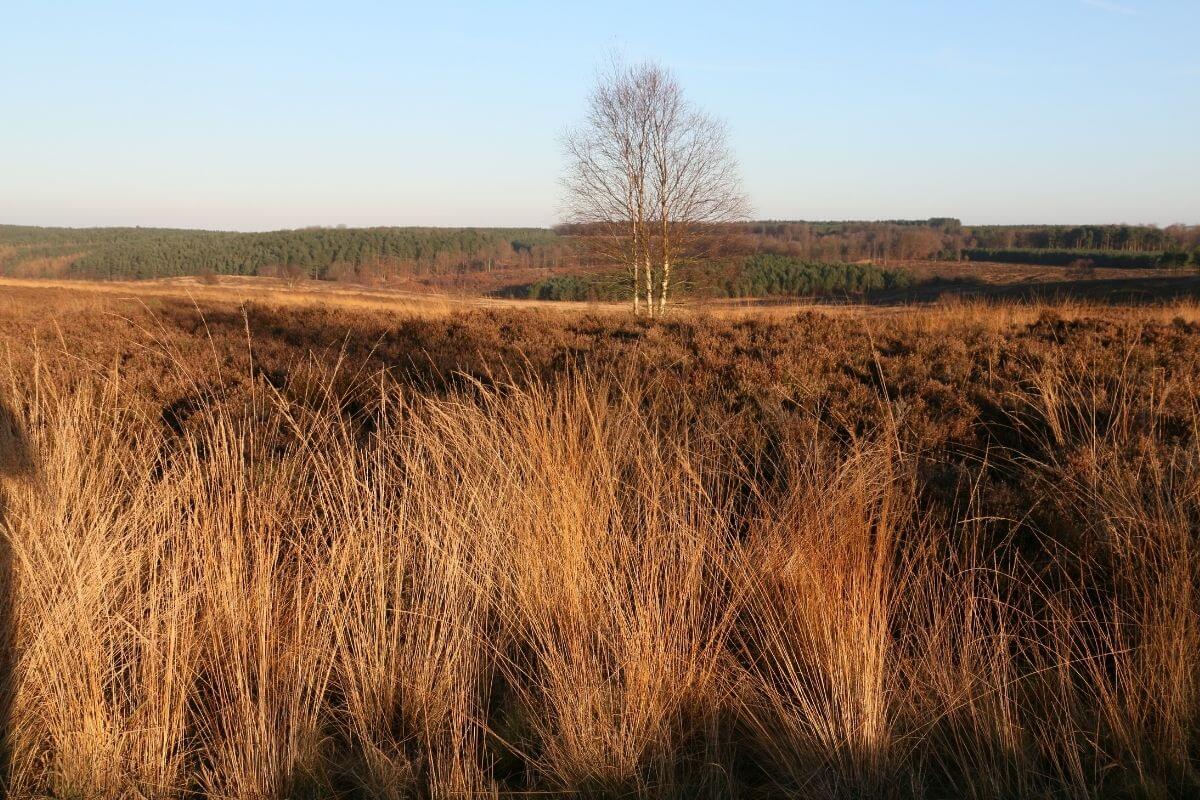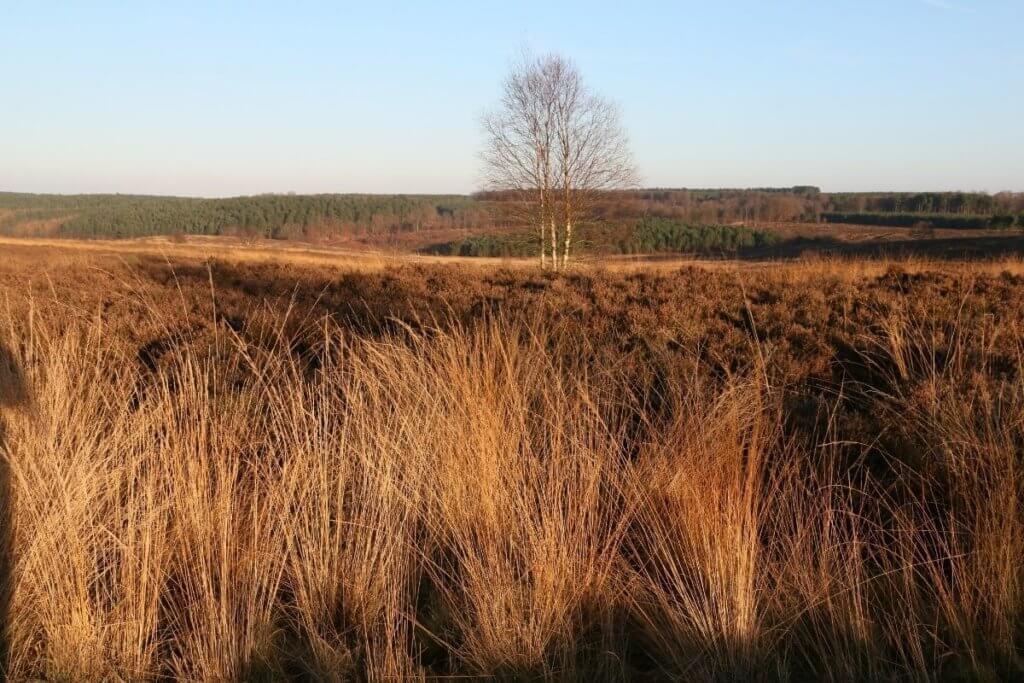 Cannock Chase Forest is managed by Forestry England and its range of amenities are well managed all year round, making this the perfect place for an outdoor escape.
7. Shugborough Estate
Shugborough Estate is owned and managed by the National Trust. The highlight of the site is Shugborough Hall, home to stately rooms and the former servants' quarters. Visitors can also wander through some of the 900 acres of gardens and parklands on the site, home to a range of native wildlife.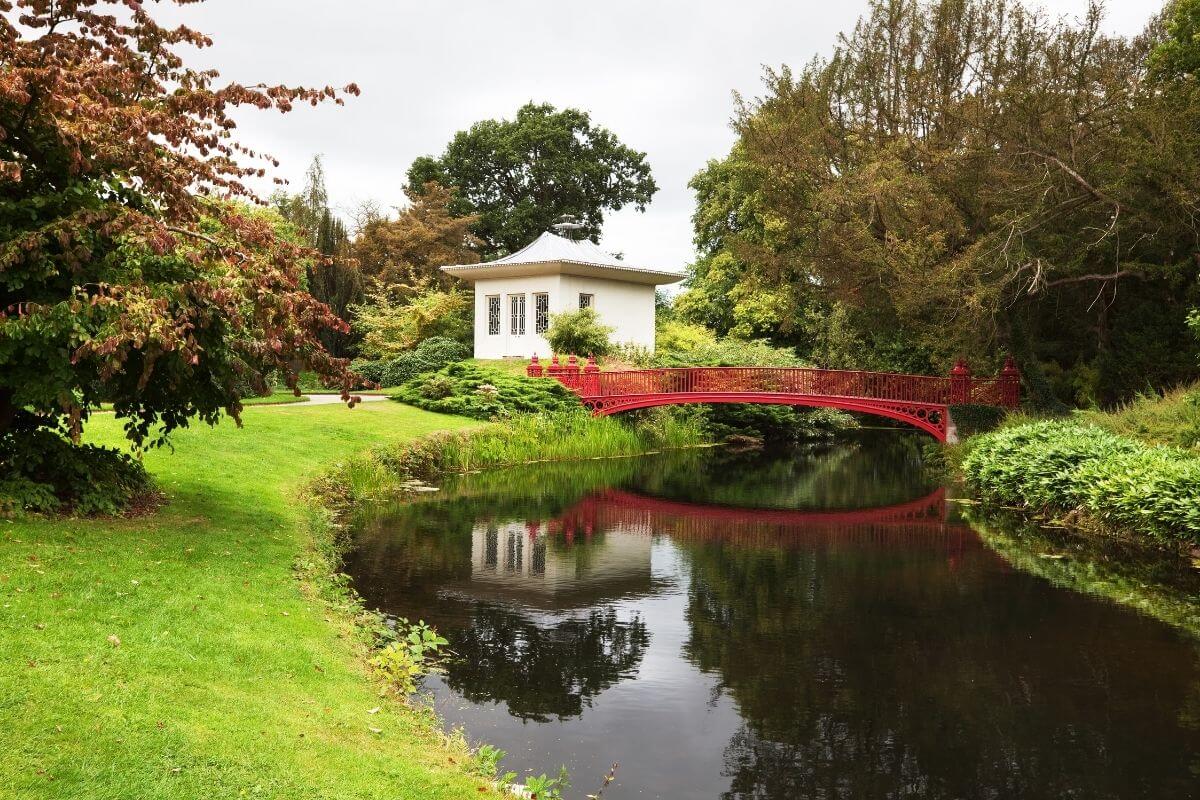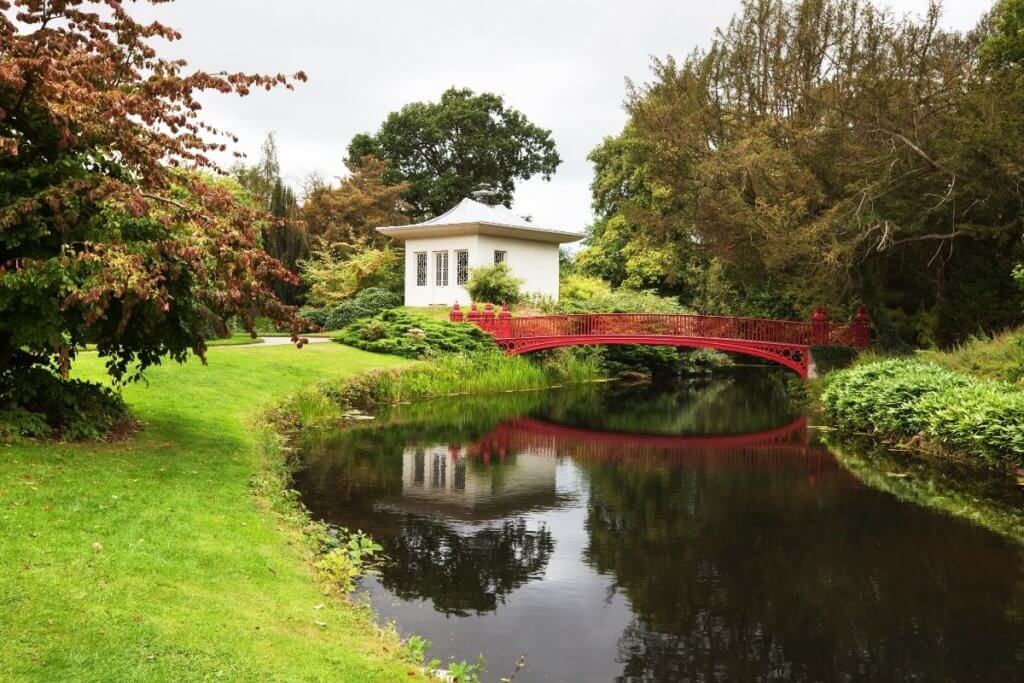 Other attractions include a working Georgian farm, a gift shop and a play park for children, while lunch is served at the onsite restaurant and tea rooms.
If you like your day trips more sedate, with a slice of cake and some lovely gardens, then the Shugborough Estate is the Staffordshire day trip for you.
8. RSPB Coombes Valley
The RSPB reserve of Coombes Valley can be found around 3 miles east of Leek. It's a popular reserve, home to a range of habitats but largely dominated by native oak woodland, one of the most biodiverse habitats to be found in Britain.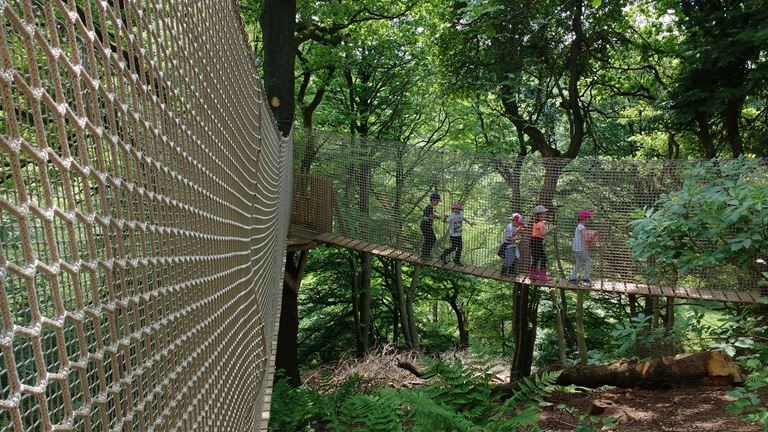 Keen birdwatchers will want to keep their eyes peeled for dippers along the reserve's rocky stream and listen carefully on sunny days for the drumming of a greater spotted woodpecker.
In the summer months, migrating flycatchers, redstarts and wood warblers arrive to breed and fieldfares are regularly spotted in the colder winter months. For an escape into nature, the reserve is without a doubt one of the best places to visit in Staffordshire.
9. Stoke on Trent Sculpture Trail
The historic city of Stoke on Trent is renowned for its pottery industry, and its arts and crafts more generally. One of the most fun things to do when spending a day out in Stoke is to follow the city's well-planned sculpture trail. In total there are 40 works of art scattered throughout the city, and you can choose to wander to as many as you like in the time you have allowed yourself.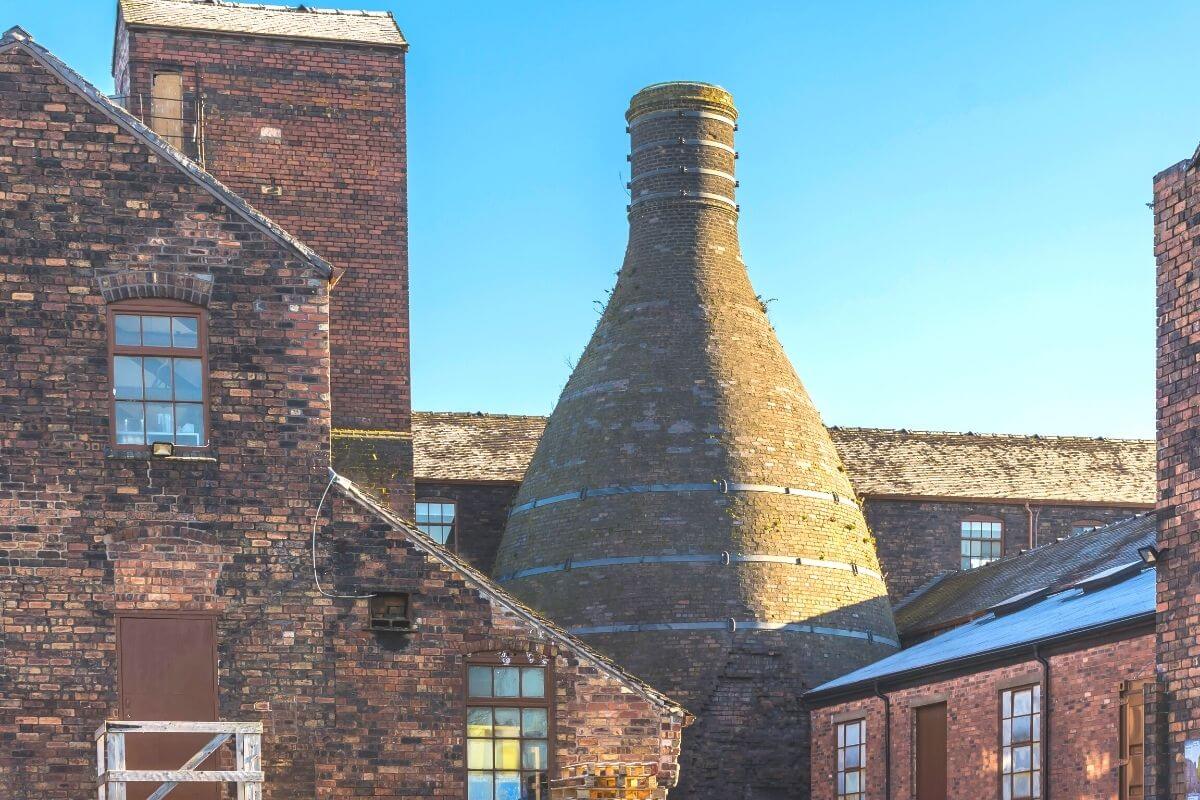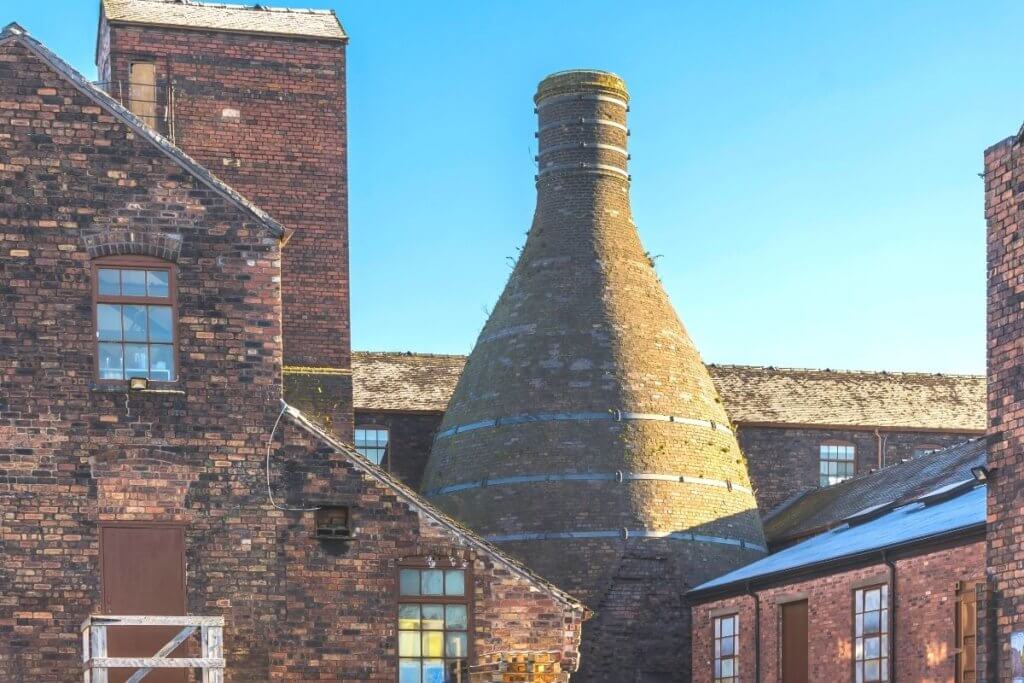 A guide can be downloaded online (here) and you'll be glad to know that the trail has been deliberately designed in sections.
So if you don't quite have it in you to visit all 40, then you can choose to just see one or two of the sections, avoiding too much walking!
10. Trentham Monkey Forest
With ticket prices under a tenner, Trentham Monkey Forest offers one of the most affordable days out in Staffordshire. The facility is home to more than 140 Barbary macaque monkeys, which live wild in an open enclosure of Staffordshire woodland, not a cage or iron bar in site.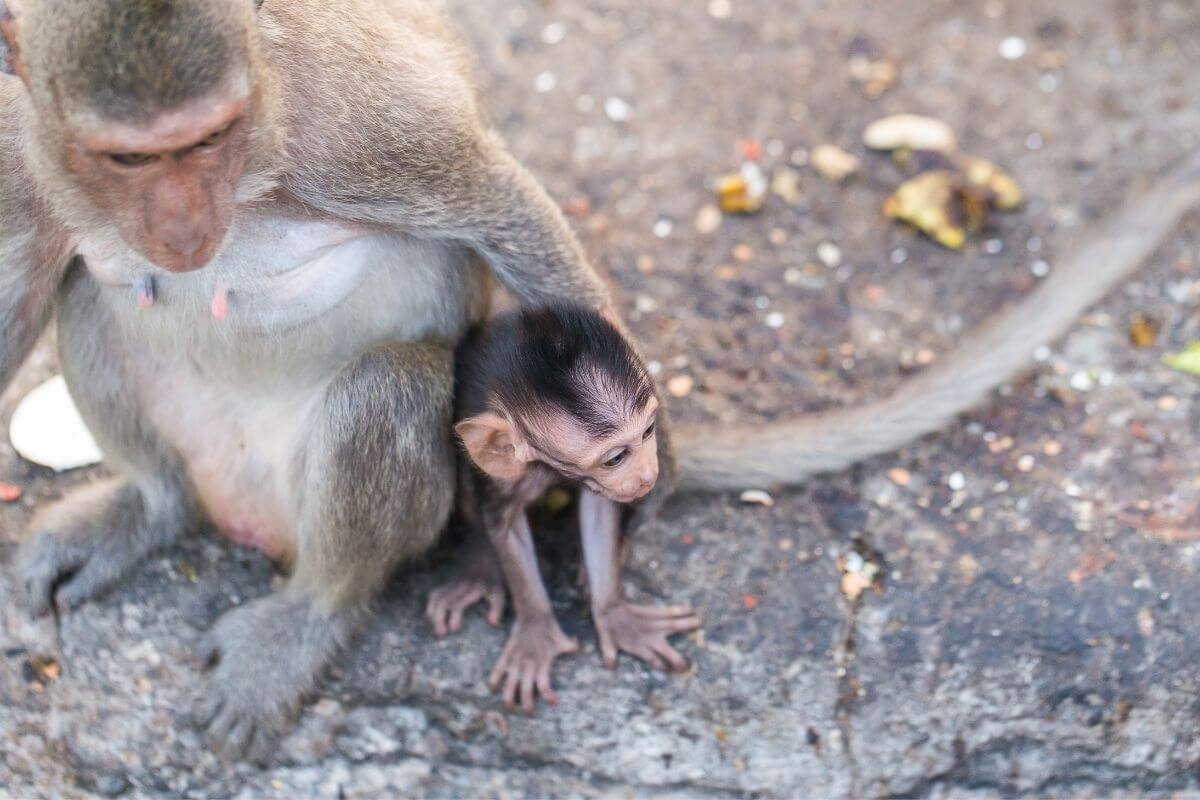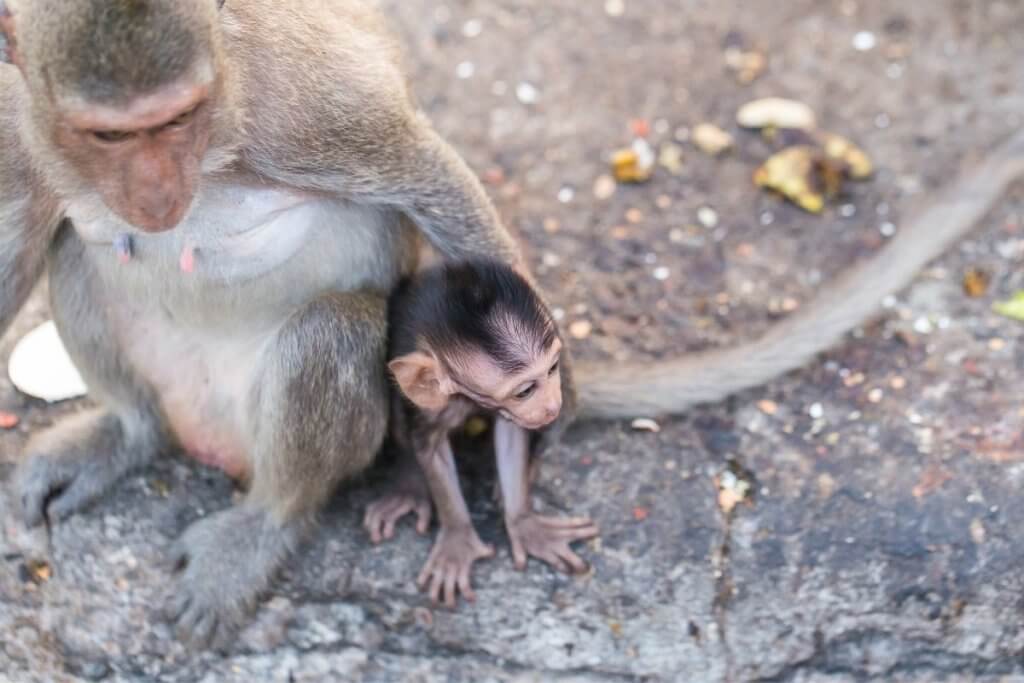 Visitors can wander through the forest and come face to face with the free-roaming creatures – just make sure to empty your pockets of food before you go in!
Guides are present throughout the forest to tell you more about the monkeys and you can listen to a feeding talk every hour. There's also a café onsite, serving up a variety of refreshments which adults can enjoy while kids entertain themselves at the nearby playground.
One of the best days out in Staffordshire for animal lovers.
11. Rudyard Lake
For another peaceful outdoor experience, you'll want to head to Rudyard Lake. Surrounded by thick woodland teeming with native wildlife, the 2.5 mile long lake is an ideal location for boating, with row boats available to rent at £10 for a 30 minute session.
Visitors can also enjoy a spot of fishing or simply walk the perimeter of the lake, stopping off for a picnic at one of the grassy areas along the route.
During the summer months, a boat trip on the lake is also offered at just £4 for adults and £2 for children.
12. Staffordshire Regiment Museum
The Staffordshire Regiment was one of Britain's premier armed forces regiments before being merged with several others in 2014. The regiment's museum, located at Whittingham Barracks near Lichfield, charts the history of the regiment. The site is home to a range of artefacts, illustrating the regiment's history from its formation in 1705 to its merger in 2014.
Learn what it was like to fight in the trenches during the First World War and see exhibits including a bible which stopped a German bullet, saving the life of a young soldier. There's also a moving tribute to the 13 recipients of the Victoria Cross who served in the regiment, each with a story of heroism and bravery.
This is a really interesting day out in Staffordshire for anyone interested in our war history.
13. Stafford Castle
A popular part of the Stafford skyline since its construction at the hands of the Normans in 1100AD, Stafford Castle remains roughly in one piece, with admission free to all visitors. The historic site makes a fabulous day out for families, who come to take in the wonderful views over the 26 acre site. Built on top of a hill, the views from the castle really do have to be seen to be believed.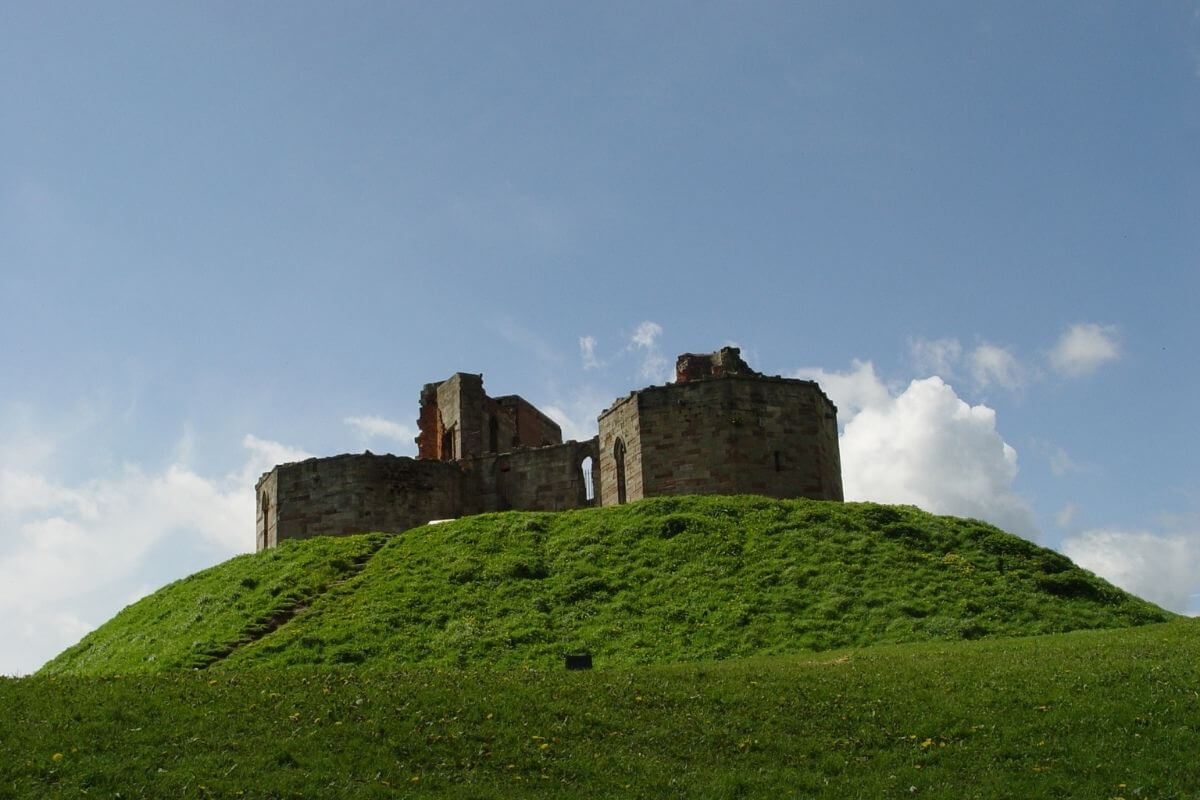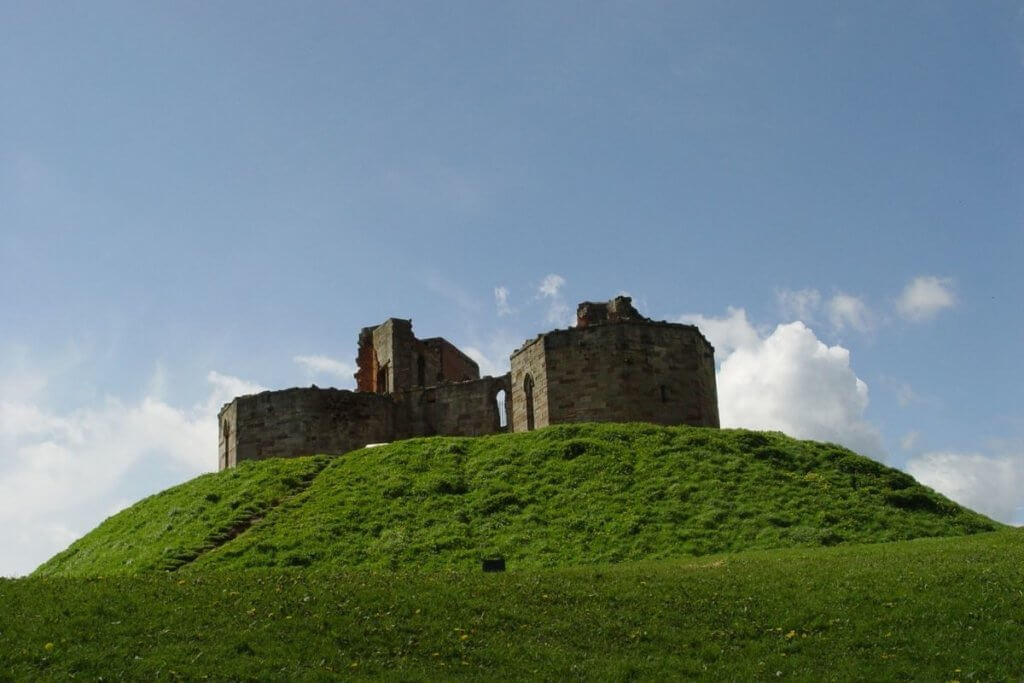 The castle site encourages a hands on approach to history, and visitors can try on armour, joust with weapons and watch a film about the history of the castle, truly bringing the site to life.
14. National Brewery Centre
This one is probably best suited to leaving the kids with grandma!
PERMANENTLY CLOSED! (Amazing but true as it was a great day out!)
For an adult's day out, head to Burton-on-Trent's National Brewery Centre. Chart the course of British brewing, enjoy a guided tour of the centre and see a collection of old vehicles, used to transport beer around the country. There's also an onsite restaurant and a Beer Boutique shop, selling a range of locally brewed craft beers and ales.
Did I mention there are free samples too?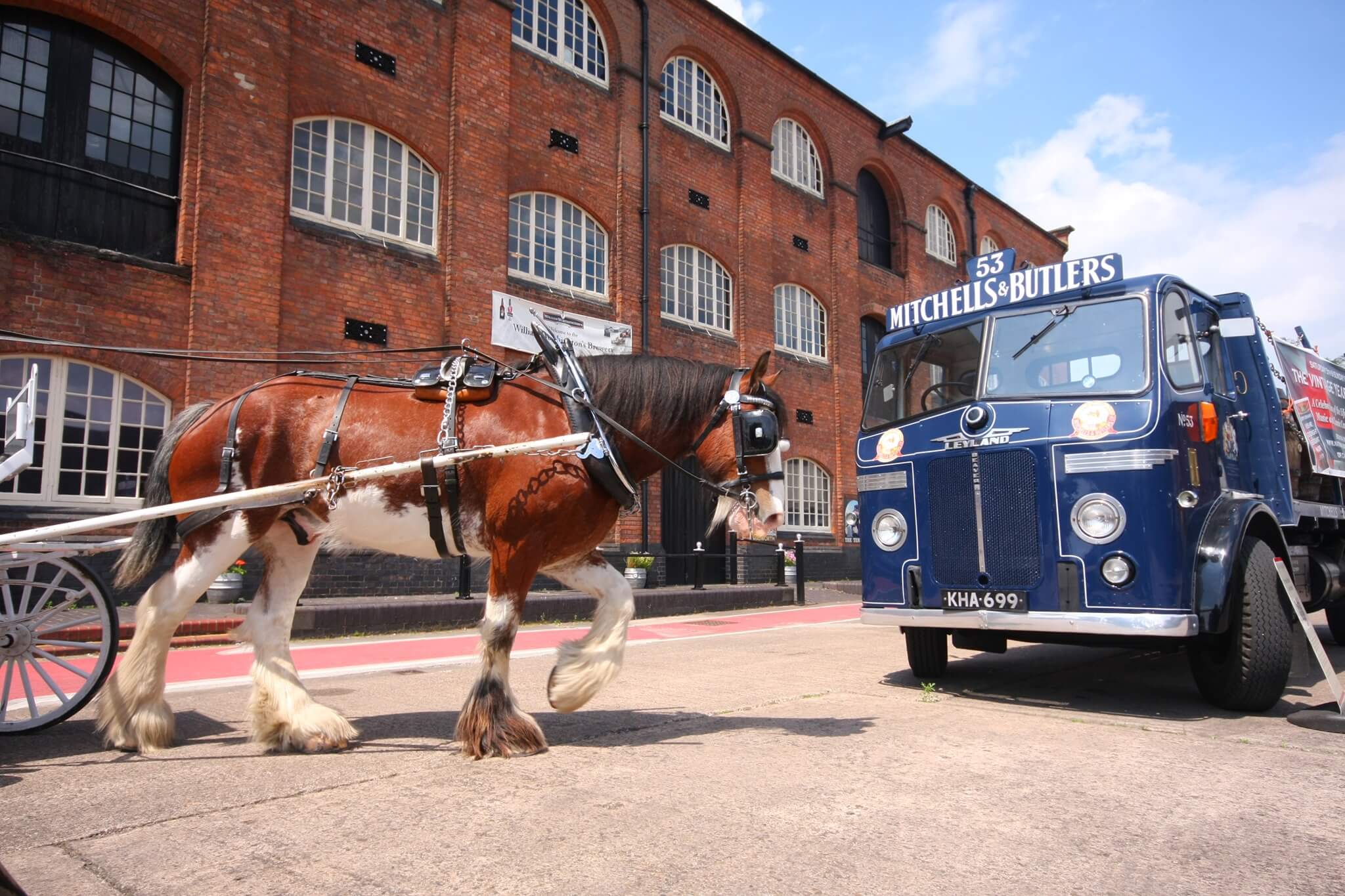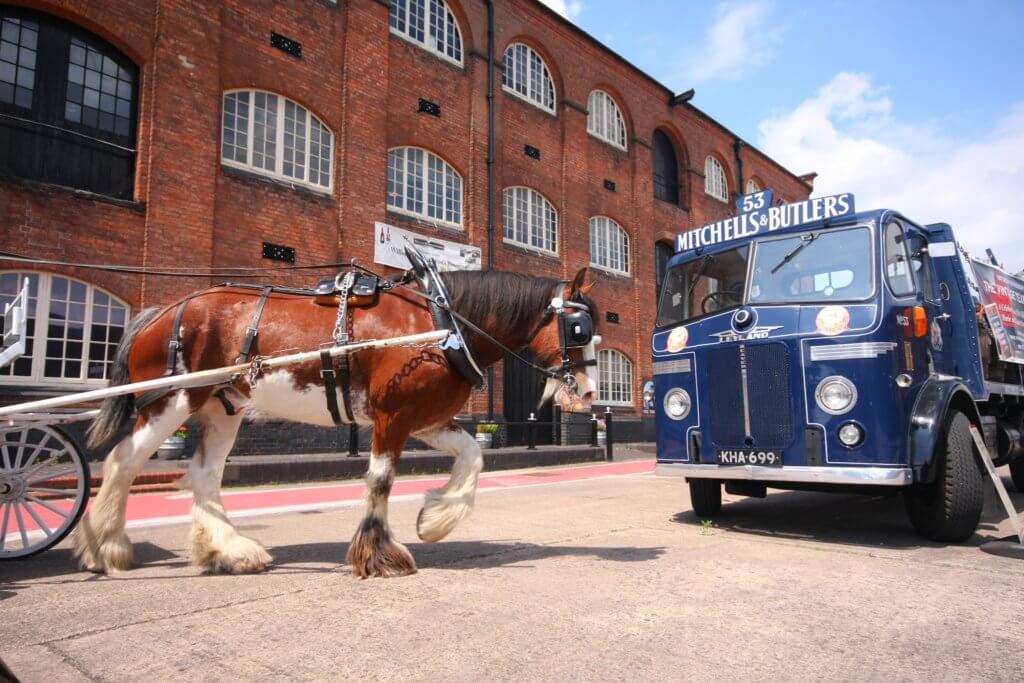 The site also houses a classic Escape Rooms, where guests have 60 minutes to solve a range of puzzles and find the clues needed to escape. Grandma and the kids could come along for that one, they might be useful!
Although, this is definitely one of the best days out in Staffordshire for adults.
15. Tittesworth Reservoir
An alternative destination to Rudyard Lake, Tittesworth Reservoir is another great walking destination. There are two walking trails of 1.5 and 5 miles respectively, and visitors to the area can expect to see a range of bird life from one of the two purpose built hides. There's a designated BBQ area if you're visiting in summer, and a play area to keep the kids happy.
Hot drinks and snacks can be purchased at the visitor centre, which also includes a gift shop.
16. Check out Gladstone Pottery Museum
We've already mentioned the rich history of pottery and other craftsmanship that Staffordshire is renowned for. This famous industry is perhaps best understood at the Gladstone Pottery Museum in Longton.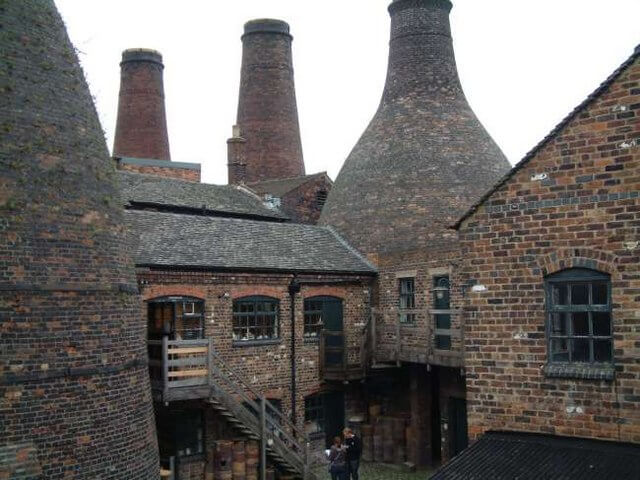 A great way for the whole family to get to grips with pottery, attractions include some of the country's last working bottle ovens and a range of crafted pots and vases. There are also live demonstrations of the traditional methods for making pottery.
Visitors can shop for unique gifts at the museum and can even try their own hand at pottery, before being able to paint and take home their creation.
17. Day out at Biddulph Grange
Biddulph Grange is one of the best gardens in England. The classic garden originates from the 1840s, when plant hunter James Bateman and his wife Maria teamed up with the famous painter Edward Cook. The garden lets you follow paths, steps and tunnels that lead you on a global journey from Egypt to China and everywhere in between.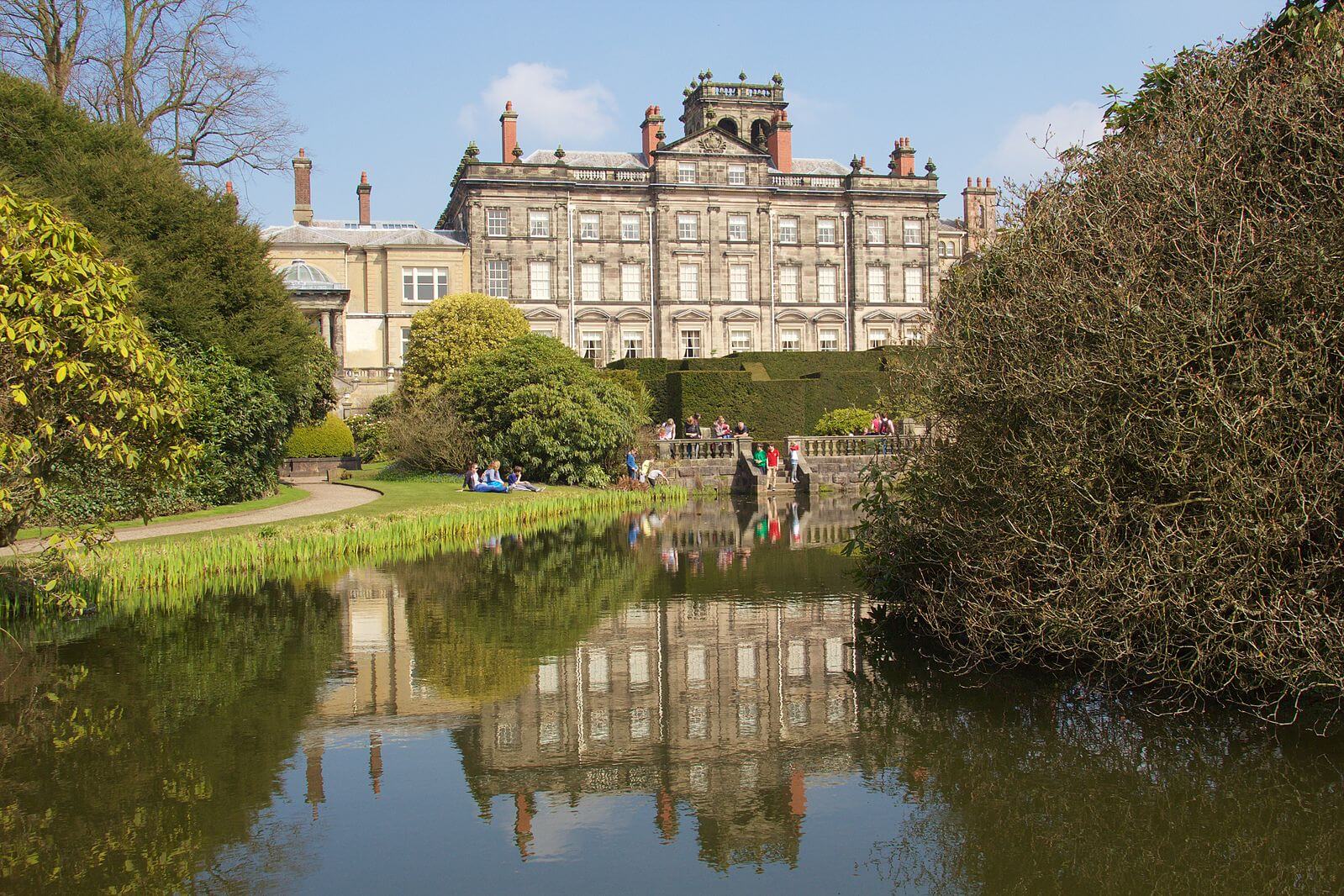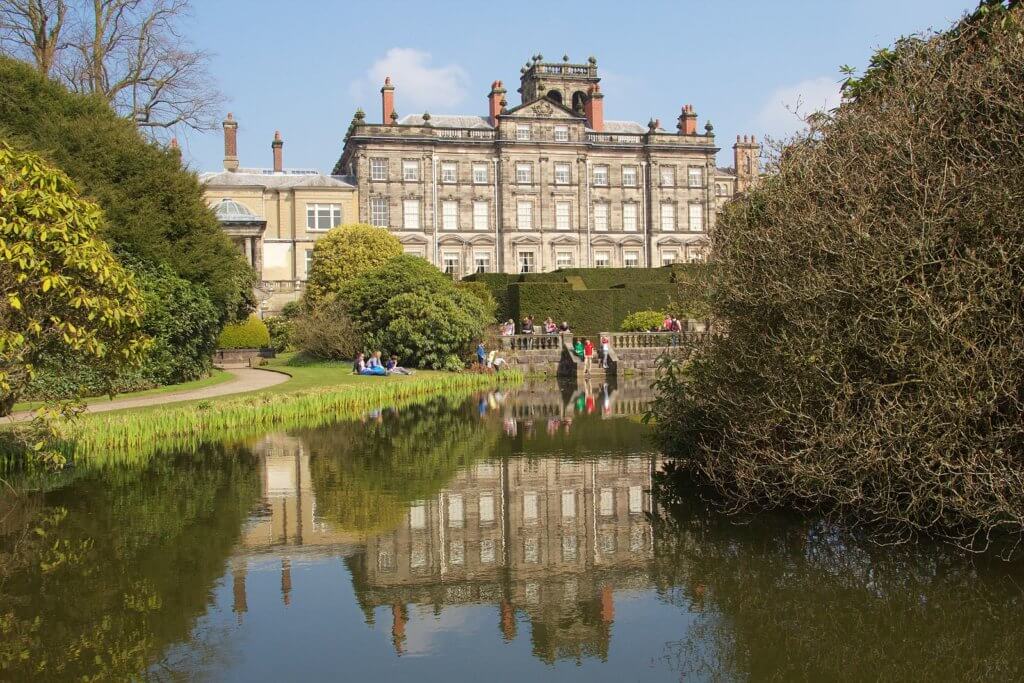 The main attraction of the Biddulph Grange gardens are the rare and exotic plants and an extraordinary collection of rare and old garden furniture. The Grade I listed garden is one of the best things to survive the Victorian era since Association Football.
18. Day at Waterworld Water Park
You can splash around in over a million gallons of water at the aptly named Waterworld, a tropical-themed water park in Stoke-on-Trent.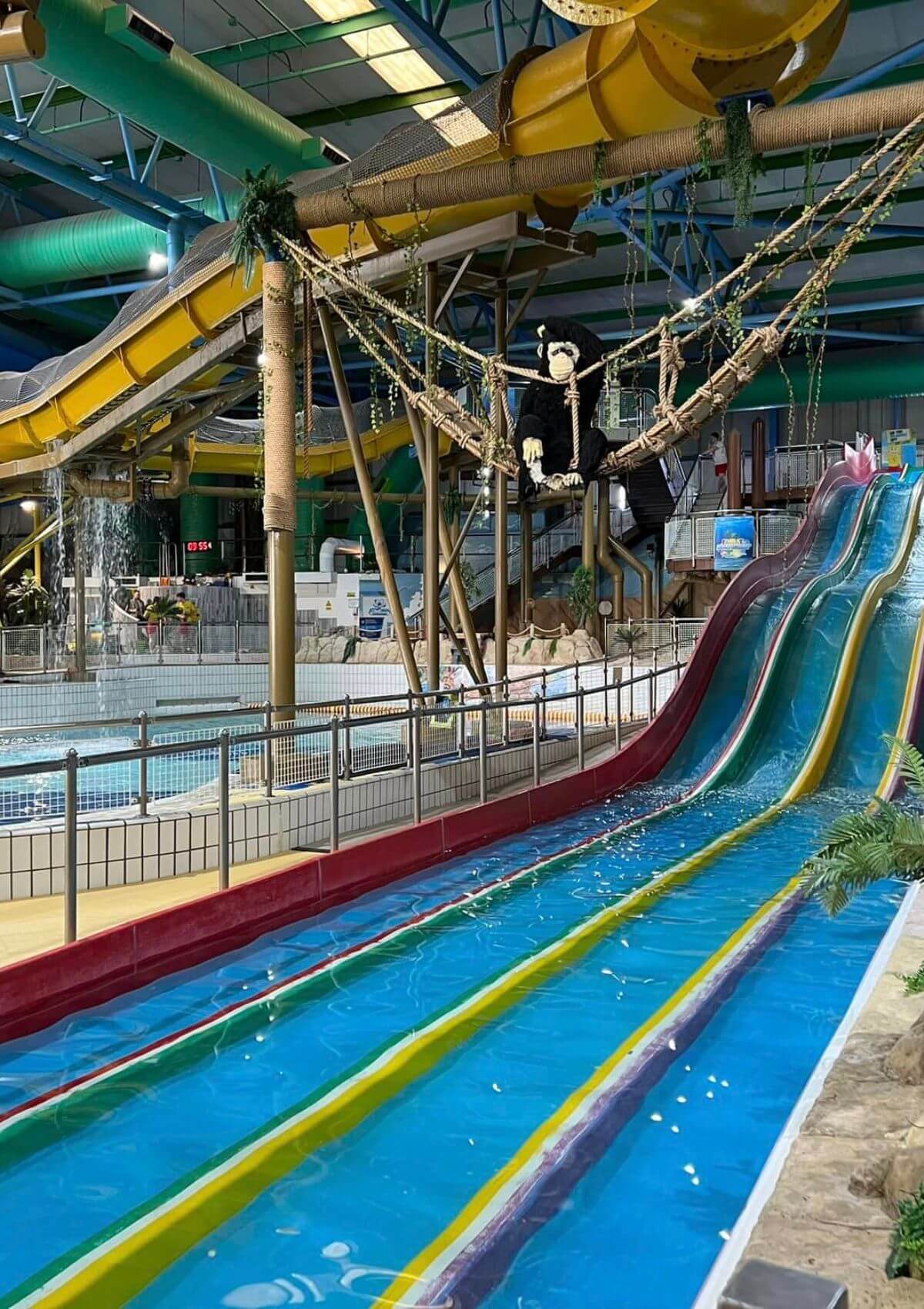 This huge park boasts over 30 rides, which includes flumes, a lazy river, a wave pool, rapids and plenty of high-speed slides. Highlights include Python, Black Hole and Space Bowl. There's also the Thunderbolt, which is England's first trap-door slide.
When you fancy a relaxing dip, you can float around in the bubble pools or the Lily Pads. For children, there are toddler-friendly slides and the interactive Jungle House.
After visiting one of the best water parks in England, you can play a few rounds at the resort's tiki-themed crazy golf course or treat yourself to a pampering at the spa.
Best days out in Staffordshire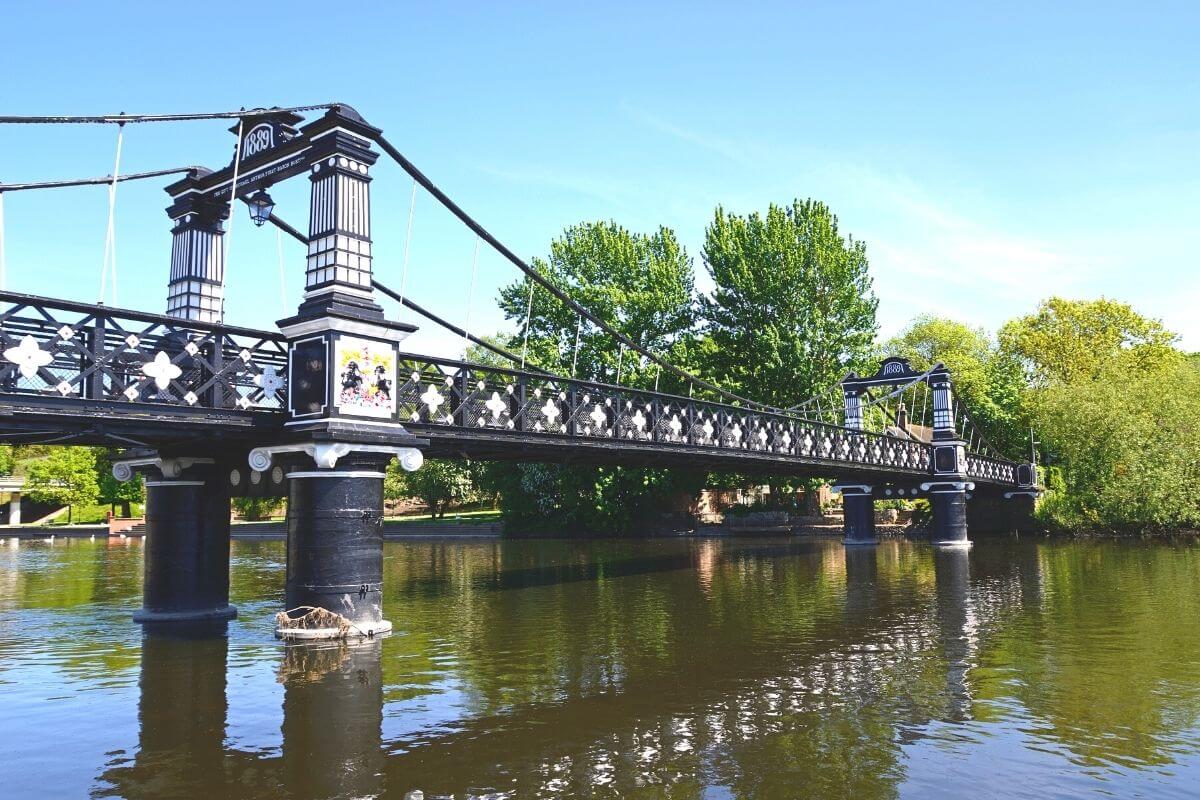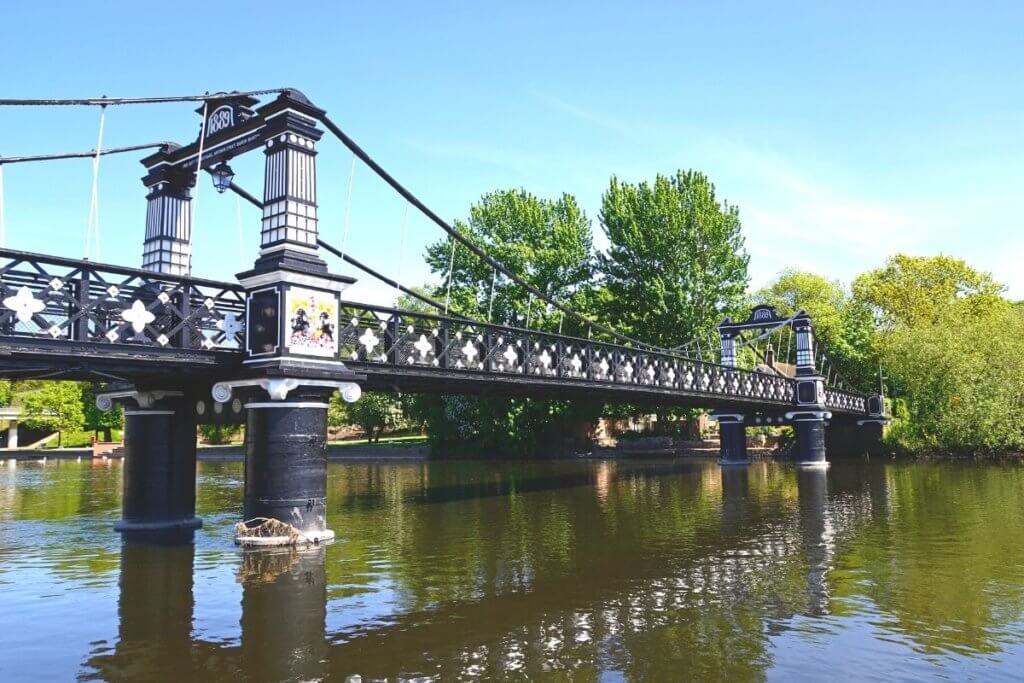 Staffordshire offers a fantastic range of days out for the whole family. From adrenaline-pumping roller coasters to peaceful woodland walks and grand stately homes to treetop rope courses, it doesn't matter what your ideal kind of day out is – there's somewhere in Staffordshire for you.
---
Quicklist: Best days out in Staffordshire
1. Day out at Alton Towers
2. Go skiing at Snow Dome Tamworth
3. Take a ride on the Churnet Valley Railway
4. Wander around Brampton Park
5. Get wild at Drayton Manor
6. Walk in Cannock Chase Forest
7. Shugborough Estate
8. RSPB Coombes Valley
9. Stoke on Trent Sculpture Trail
10. Trentham Monkey Forest
11. Rudyard Lake
12. Staffordshire Regiment Museum
13. Stafford Castle
14. National Brewery Centre
15. Tittesworth Reservoir
16. Check out Gladstone Pottery Museum
17. Day out at Biddulph Grange
18. Day at Waterworld Water Park
---