Looking for the greatest days out in Bedfordshire? Maximise your Bedfordshire days out with this guide to the best ones in the county – let's break it down!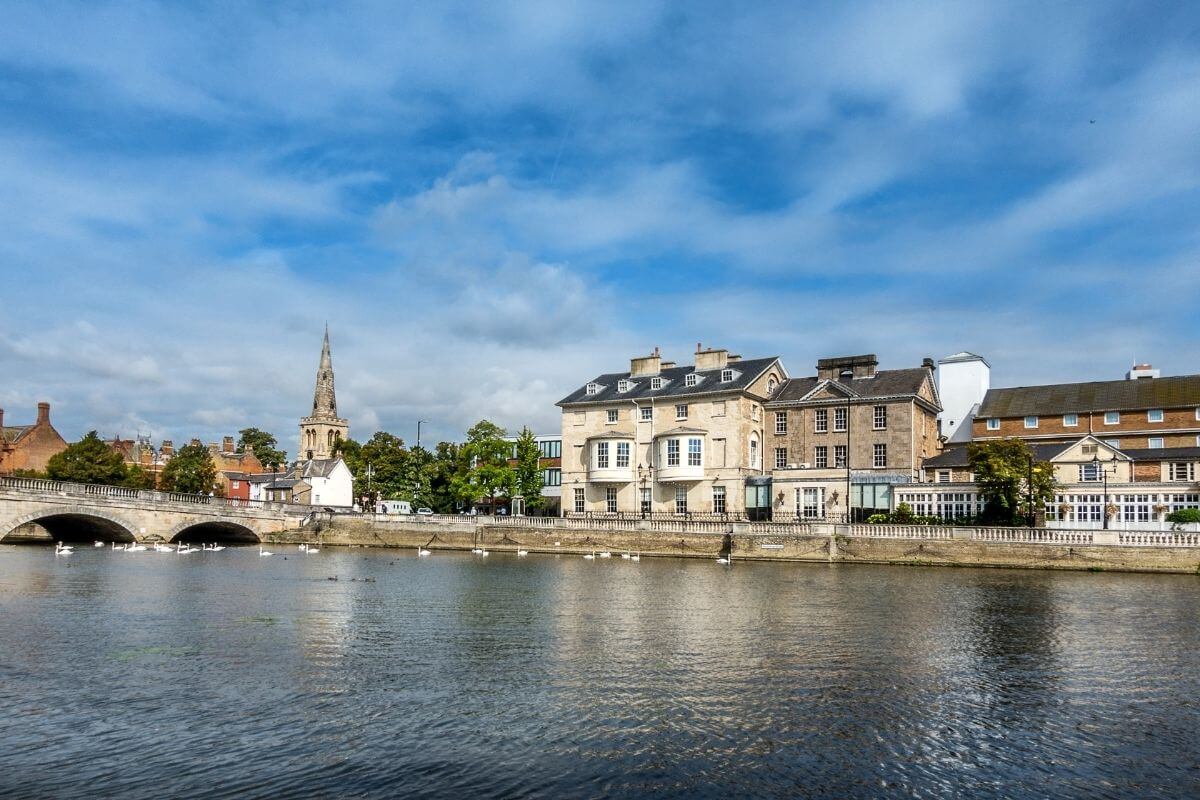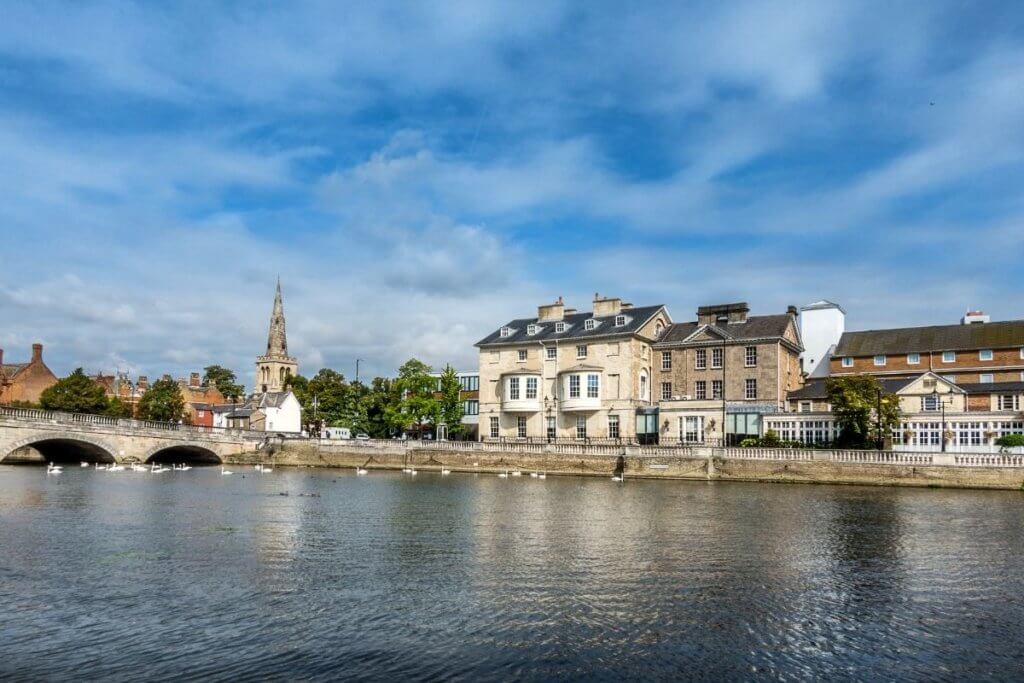 The very ceremonial and highly historical county of Bedfordshire, in Eastern England, makes for a great day out. Rich with culture and a unique atmosphere, there are some great days out in Bedfordshire to enjoy. But, which of the many Bedfordshire activities available are the best?
Let's find out!
---
Best Days Out in Bedfordshire
Here are some of the best days out in Bedfordshire for you.
---
1. Walk through Greensand Country
Greensand Country is by far one of the best days out in Bedfordshire. It's a long stretch of gorgeous grasslands in the countryside, perfect for a long nature walk or even a horse ride.
England has plenty of green valleys and breathtaking sights, but there are few that compare to the Greensand Country, extending from Cambridgeshire in the East, across to Bedfordshire to Buckinghamshire in the West.
Visiting Greensand Country also serves as a great opportunity to learn something about England's culture and heritage, given its many years of history. CountryFile is often filmed here!
"Nearly all of Bedfordshire's Grade I listed manor houses are located within Greensand Country, including Woburn Abbey, Haynes Park, Moggerhanger Park, Southill Park, Wrest Park, Warden Abbey and the ruins of Houghton House. Grade II listed manor houses include Ampthill Park, Shuttleworth Mansion House, Segenhoe Manor, Flitwick Manor, Heath Manor, Crawley House, Hazells Hall and Aspley House. Many of these estates boast extensive historic parklands, which are characteristic of Greensand Country and offer space for visitors to roam amidst stunning scenery."

– GREENSANDCOUNTRY.
COM
---
2. Visit ZSL Whipsnade Zoo
You might be interested in seeing the acclaimed 'biggest zoo in the United Kingdom', if a nature walk/cycle route in Greensand Country isn't quite your style for your day out in Bedfordshire. With at least 3,000 animals, from prey and predators like zebras and lions, to flightless birds like penguins and ostriches, Whipsnade Zoo is a wonderful Bedfordshire day out, for visitors young and old.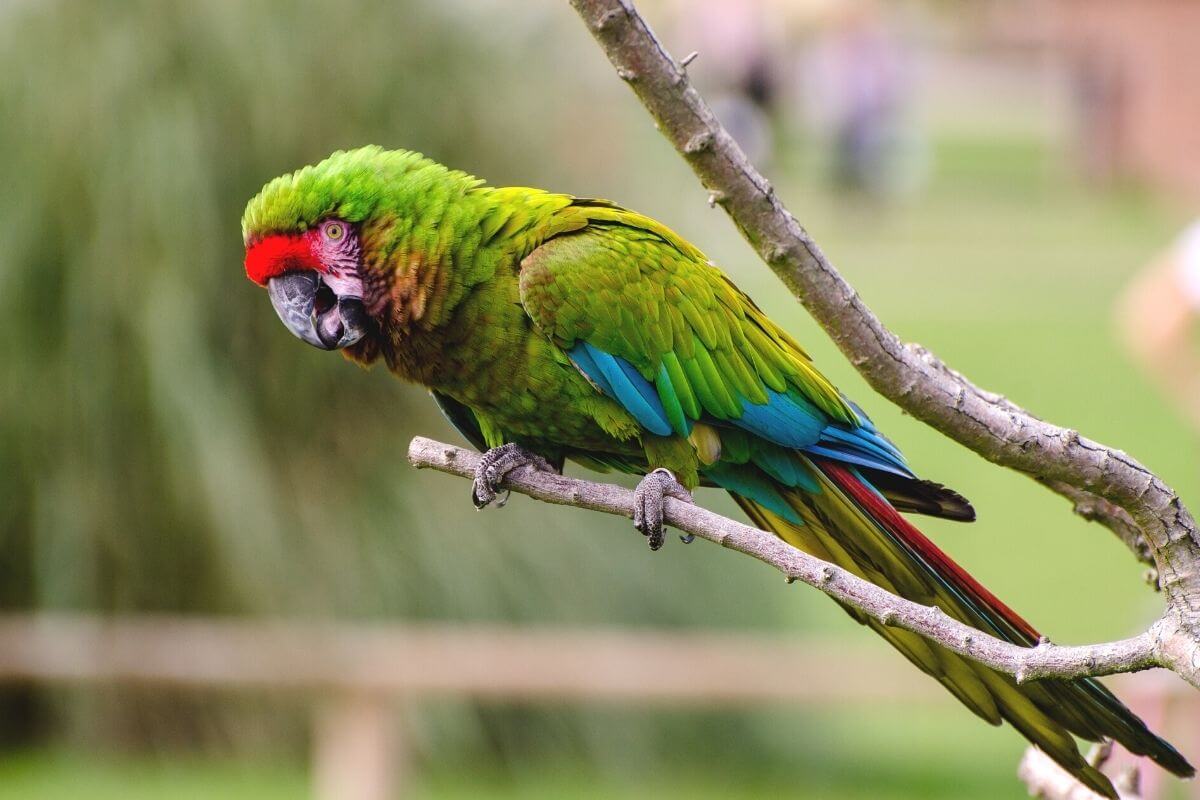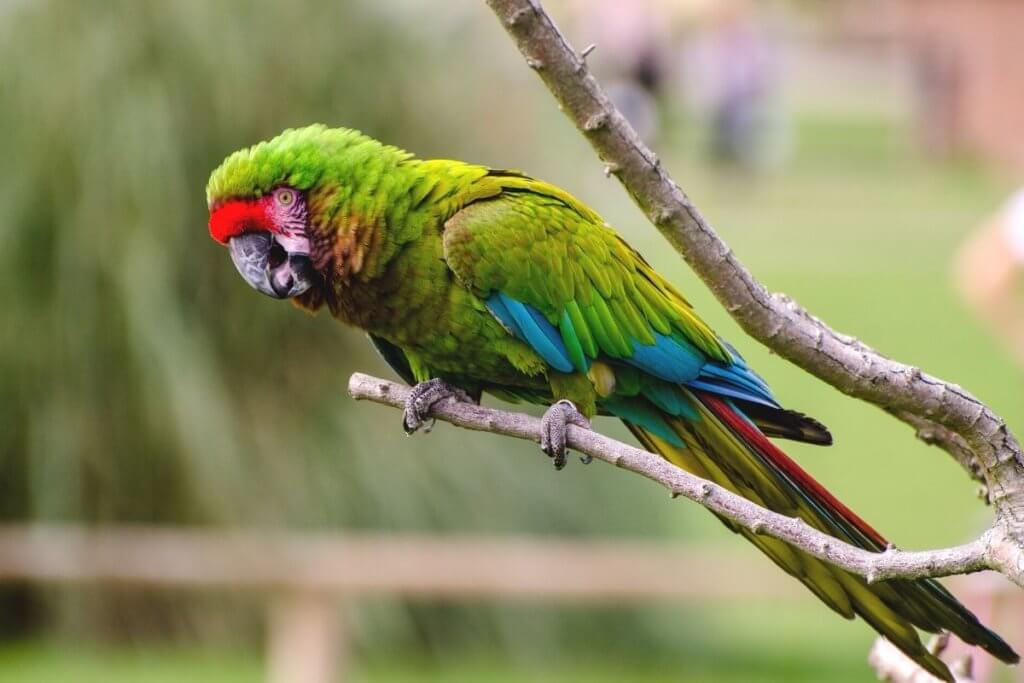 The zoo spans across 600 acres in the Chiltern Hills and is one of the best zoos in England. Keep an eye on the special events at Whipsnade Zoo to make you day out even more amazing.
---
3. Learn the history of Bromham Mill and Gallery
For a closer look into the cultural history of the county of Bedfordshire, why not give Bromham Mill and Gallery a visit?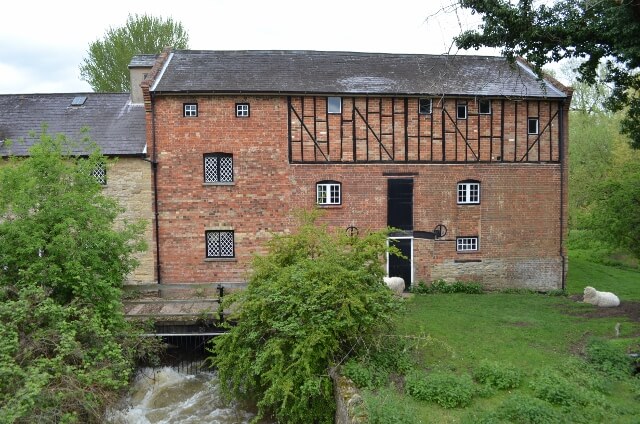 Here you'll get a demonstration of how the locals used to go about baking and milling, making bread on the daily when times were far less simple an ordeal than walking into a market and picking up what you needed. It's located not-too-far-out, West of Bedford, and a wonderful way to spend a few hours on a day out in Bedfordshire.
---
4. Enjoy Kathy Brown's Garden at the Manor House
In a competition held a few years before, which had involved the National Garden Scheme and The English Garden Magazine, Kathy Brown's Manor House Gardens at Stevington were the widely voted the winner of the East Region in the Nation's Favourite Top Thirty Gardens.


Located Northwards of Bedford, the gardens are some of the finest in England, and with an atmosphere of stepping into a very real and gorgeous wonderland. There's tea and cake on offer for only £5, and who can say no to tea and cake?
---
5. Go for a day in Bedford
Russell Park
Often described as Bedford's pride and joy, Russell Park is one of those few places in the county that can be deemed a 'necessary experience'. It makes for a very calm day out in Bedfordshire, and a favourite amongst Bedfordshire activities. With its comfortable hug of nature and trees, as well as its decorated bridges and quiet meadows, you won't find yourself regretting a trip here.
This one park along is worth any length of journey!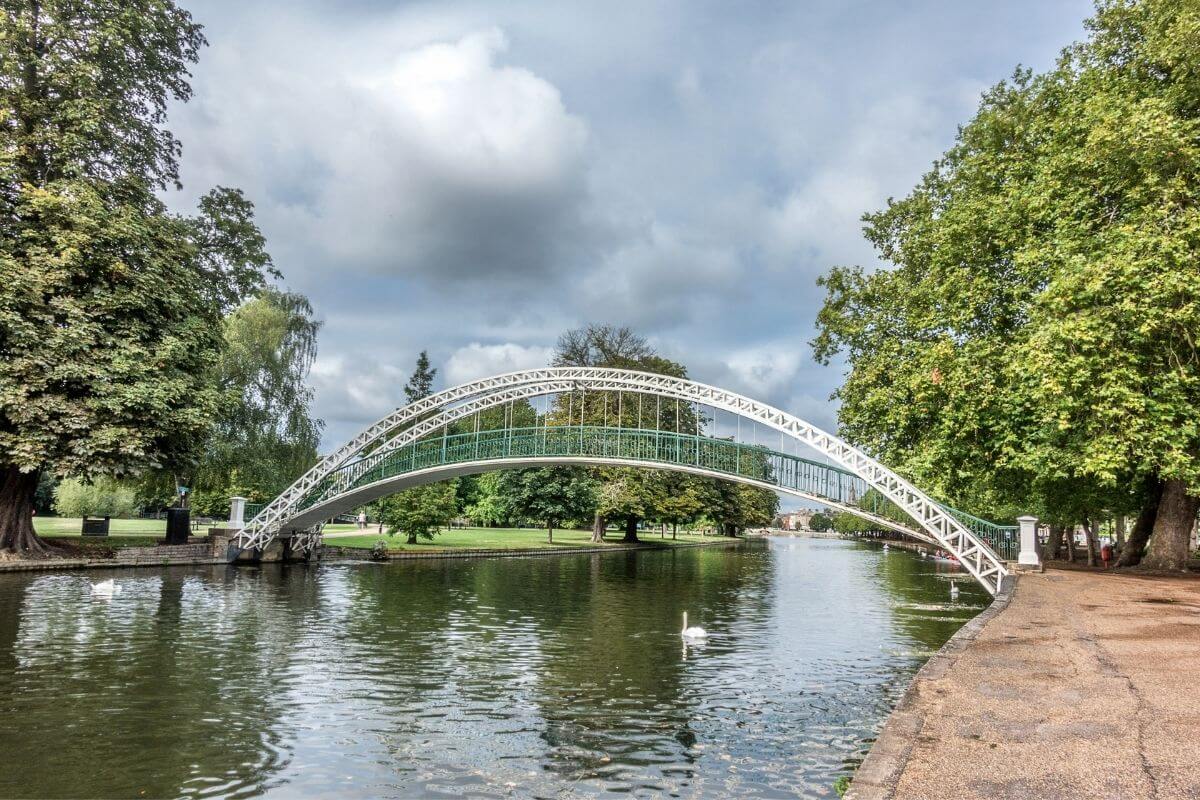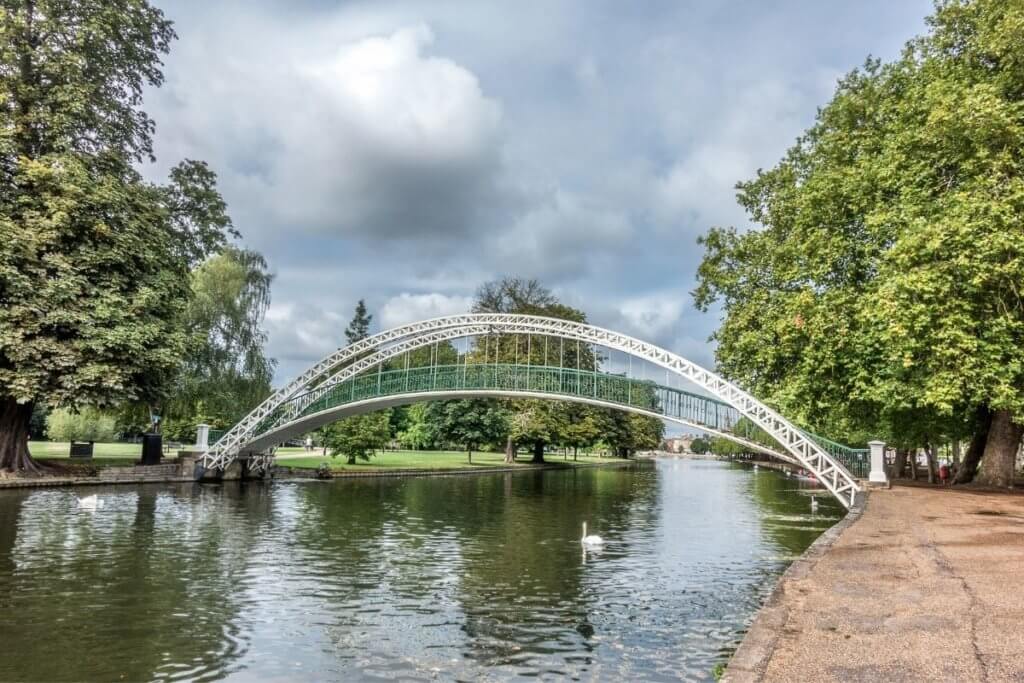 Bedford on the River Ouse – one of the most important rivers in England – makes for a lovely place to hit the High Street shops. Buy yourself some treats, you deserve it…
---
6. Relax at the Forest Centre & Millennium Country Park
Also sometimes called the Forest of Marston Vale, due to its location in Marston Moretaine – this is the perfect place for a casual day out in Bedfordshire, be it with families, friends, or couples.
Lots of level paths wind around this forest, allowing you to experience it in your own way. Complete with ancient trees and soft lakesides, it's definitely worthy of taking a spot on the list. Go for yourself and find out why!
---
7. Enjoy the Shuttleworth Collection
Harbouring an interest in getting to know more about British culture and heritage?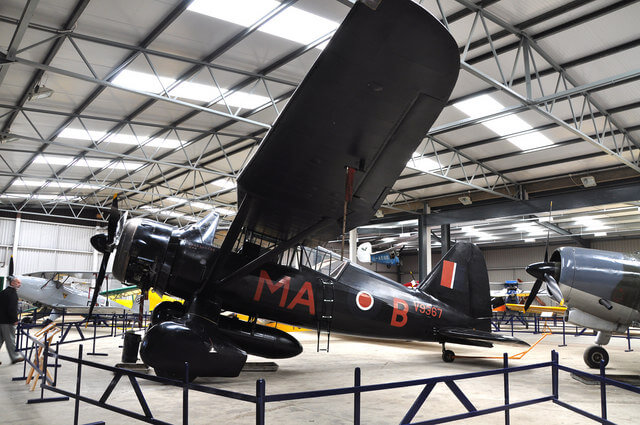 There's no better place to go than a museum, and the Shuttleworth Collection is one of the best in Bedfordshire, hosting an impressive collection of vintage planes of ages varying from 1909 to the 1950s. Some of the planes hosted here had even seen action in World War 1 and 2!
If you've ever wanted to see a plane that's over 100 years old, this is definitely the place to go, and it makes for a great Bedfordshire day out too.
---
8. Have a drink at Warden Abbey Vineyard
What can be said about this one?
It's a vineyard, the secret to this location is fairly titular. However, if you've never laid eyes on a genuine English vineyard before, then this ought to make the top of your list. It makes for one of the best Bedfordshire days out for adults, found between the equally quaint villages of Old Warden and Cardington.


The first vines at the Warden Abbey Vineyard were planted by monks in the medieval times long ago, and replanted in 1986 – turning this area into a vineyard spanning four beautiful acres. Group visits are accepted too, in case you feel like visiting with a larger crowd!
9. Chill out in the Swiss Garden
If you enjoyed the idea of the other gardens and nature walks included on this list, then the Swiss Garden ought to appeal to you as well. It's one of the more popular destinations in Bedfordshire for a day out, complete with aweing old trees, a thatched tree shelter, an Indian Pavilion and a grotto. You'll find it fairly close to the Shuttleworth collection, in Old Warden Park.
Excellent for a pleasant day out in Bedfordshire, especially if for whatever reason, you're really itching to see a fernery!
---
10. Go shopping at the Olde Watermill Shopping Village
Found in the village of Barton-le-Clay (which has, interestingly, existed since 1066) the village hosts well over 20 specialist shops selling all sorts of products from antiques to local foodstuffs. Restaurants and cafes are plentiful and it's a wonderful activity for Bedfordshire visitors, and a calm one, too!
---
11. Learn at the Wardown House, Museum and Gallery
Ever been to Luton?
It's most famous for its airport if we're being honest, but if there's one thing to keep your eyes peeled for when visiting this town, it's the Wardown House Museum and Gallery.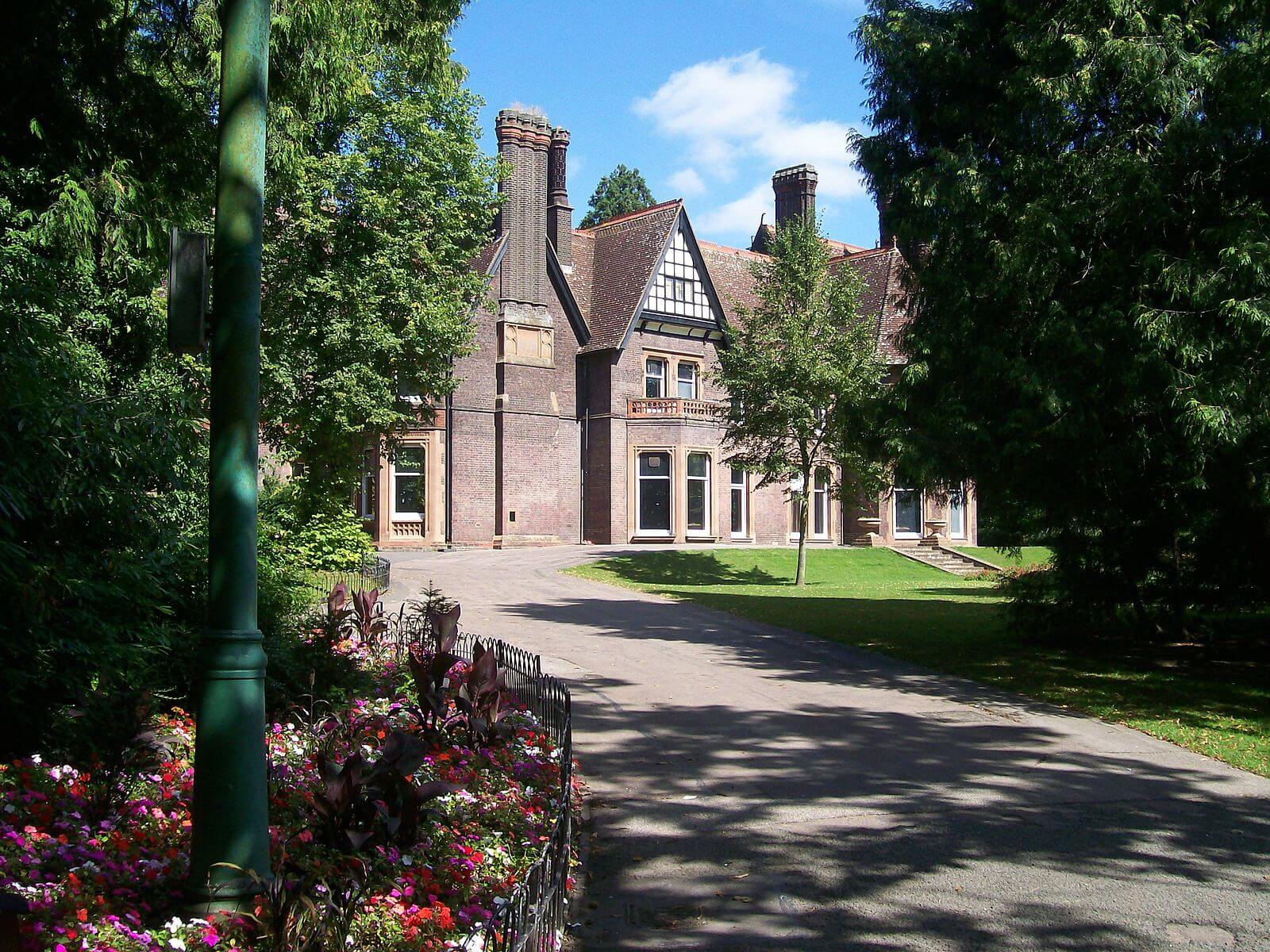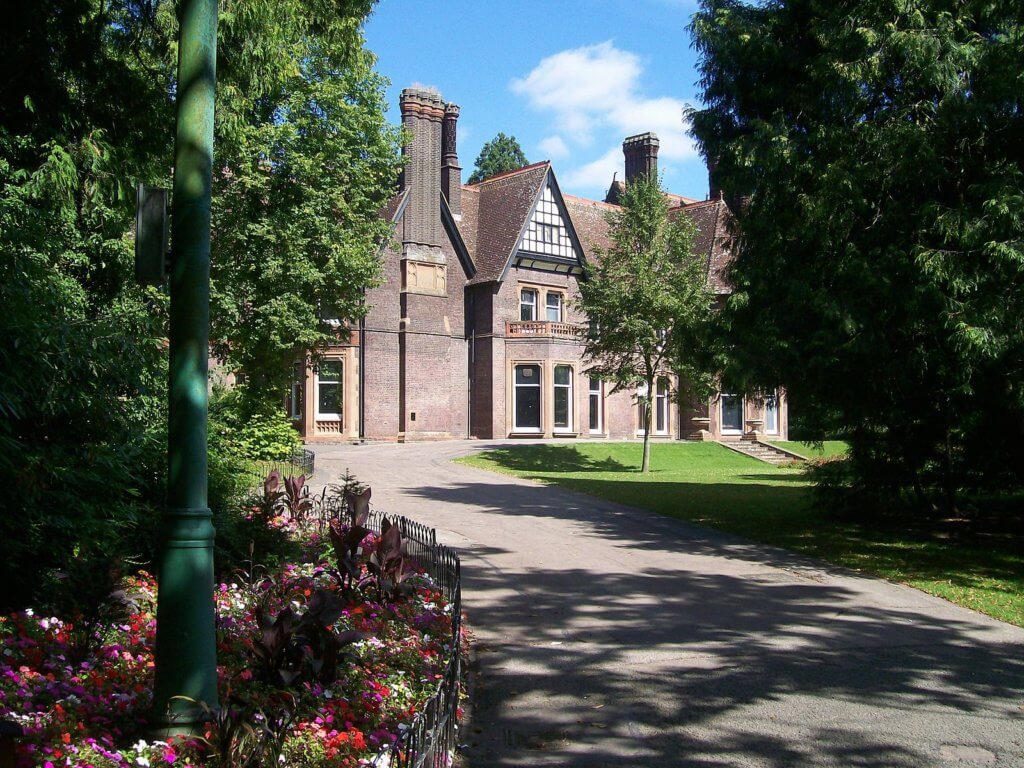 Again, a choice for visitors who hold an interest towards the culture, heritage and traditions of Bedfordshire. Housed in a rather great Victorian mansion and delivering the history of Luton through stories and artefacts, it's an experience that could easily be described as a mix of leisurely and educational.
Fun Bedfordshire day out for families, too!
---
12. Enjoy the Panacea Museum
If the Victorian aspect of the previous entry on this list intrigued you, then you'll love Panacea Museum. Victorianism is taken to a whole other level, in this Victorian house found in the centre of Bedford. In the early 1900s, it was renowned as the headquarters of the Bedfordshire religious community, and gained renown for this across the county.
There's no entrance fee – the Victorian Panacea Museum is free to all. Learn the story of the Panacea Society and enjoy your experience on this guaranteed pleasant day out in Bedfordshire.
---
13. Go to the De Grey Mausoleum
No, we didn't spell that wrong. De Grey Mausoleum is a stunning mortuary chapel found in the de Greys of Wrest Park. It's one of the larger sepulchral chapels with a connection to the English church, and houses an old monument that's been dated to the 16th-19th Centuries.
A day out in Bedfordshire at the De Grey Mausoleum makes for a trip back to ancient times. It goes without saying that with something this fascinating and steeped in history, the mausoleum ought to go on your list of interesting things to do in Bedfordshire, for sure.
---
14. See the animals at Woburn Safari Park
Have you ever wanted to go to Africa? Me neither, I'm not too good with heat, personally. But I have wanted to experience Africa, and an interesting fact about that – you can experience Africa in Bedfordshire, without ever having to leave the country through the Woburn Safari Park experience.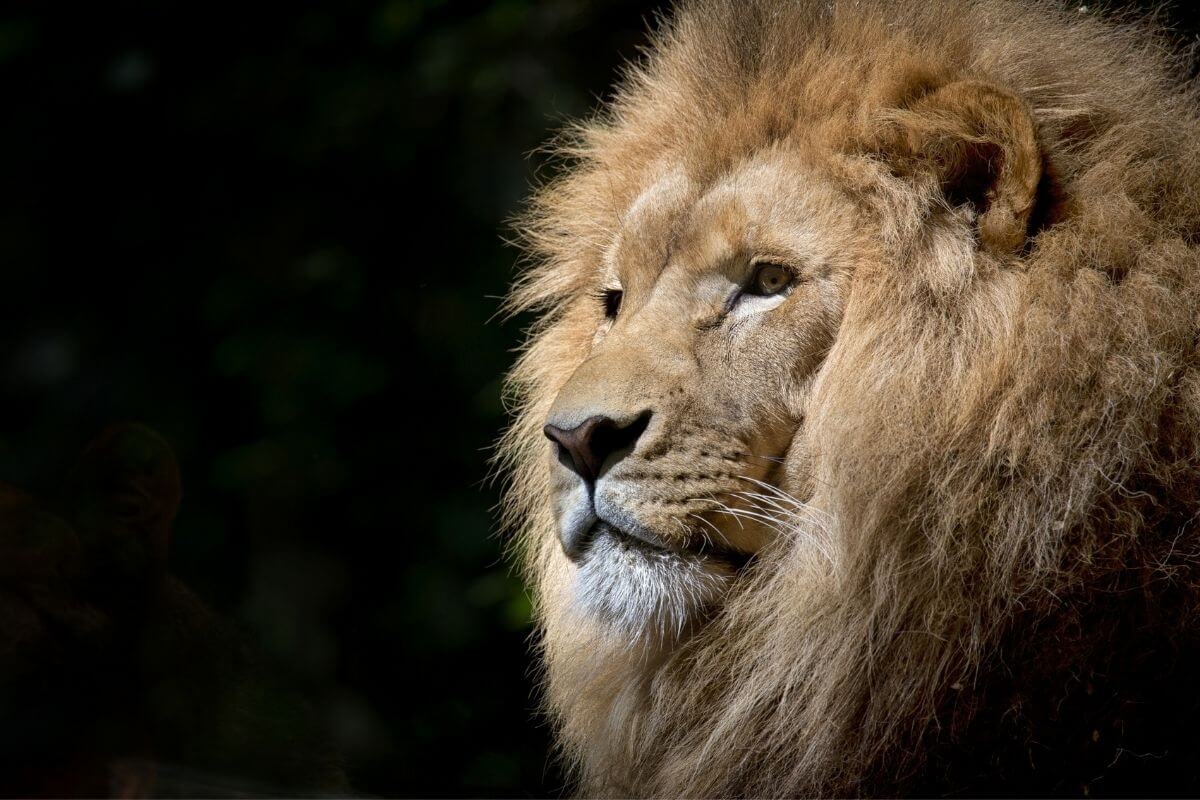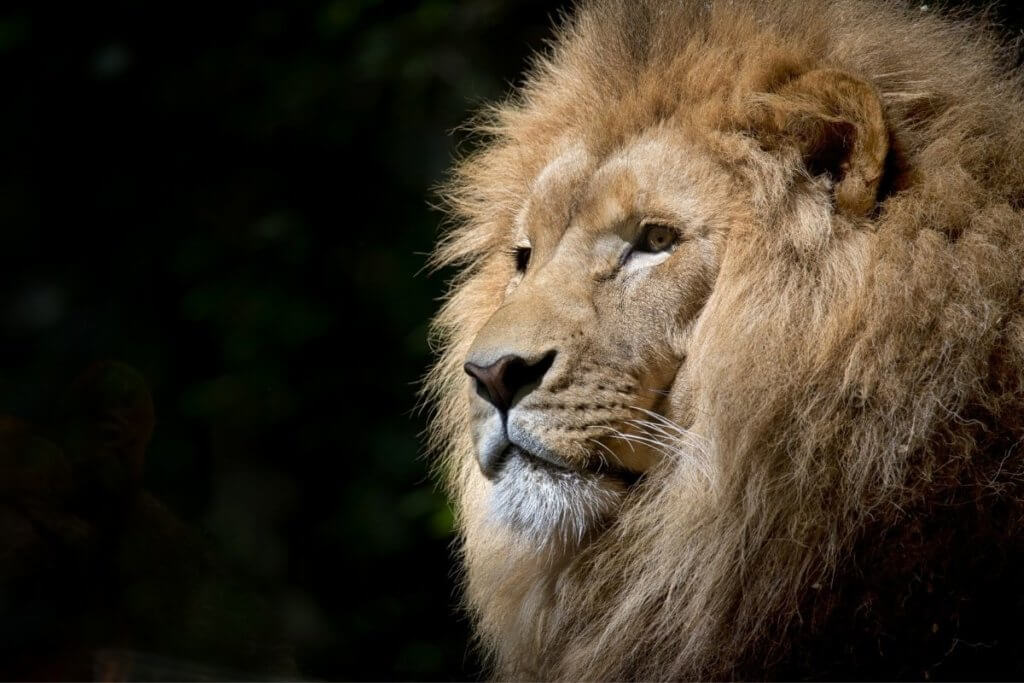 Featuring controlled environments of jungles, plains and savannahs, the Woburn Safari Park is an escapist getaway, and you don't need to go very far to find it. Situated in Woburn and offers you the chance to see African lions and elephants treated well in their adoptive habitats!
Doesn't quite make our list of the best zoos in England, but a fun day out in Bedfordshire all the same!
---
15. Spend the day in Milton Keynes
Milton Keynes was built in the 60s as a paradise for people who couldn't afford the insane (at the time) house prices. Just outside London, in Bedfordshire, it's now known for its many, many roundabouts outside of MK, but inside of Milton Keynes, they know there's a lot more to the town that that.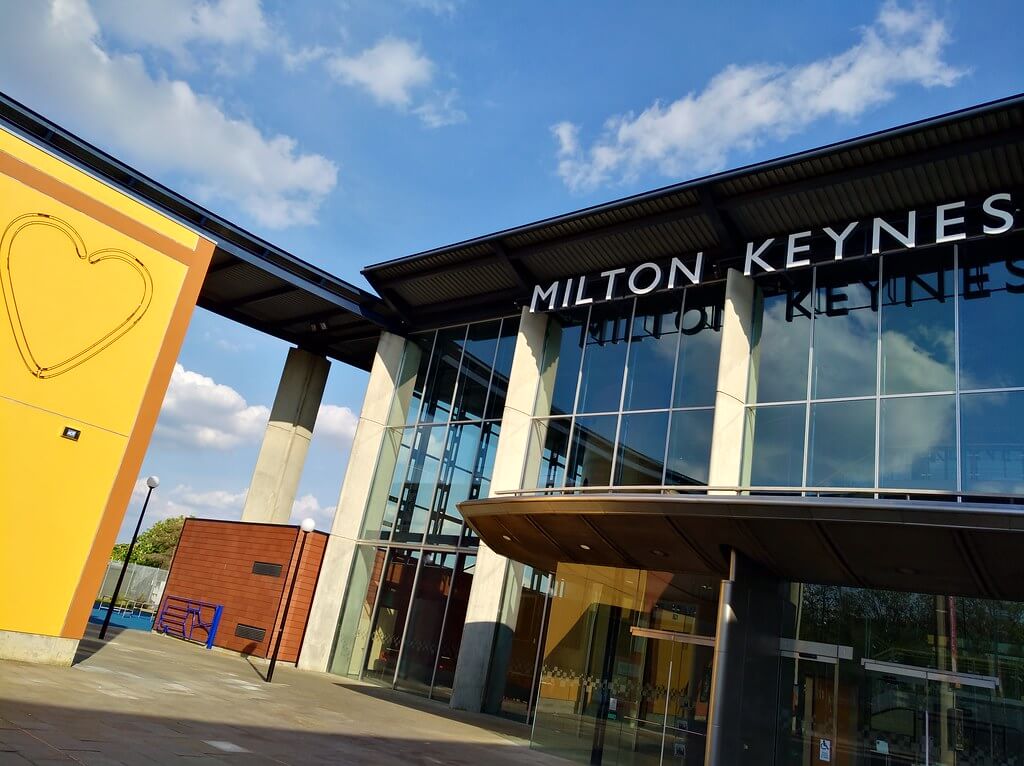 Spend the day in Milton Keynes and you can visit the Silverstone Interactive Museum, walk round Willen Lake, do a high top ropes course at Treetop Extreme or even have a go on the ice with a hockey game. There's also Milton Keynes Theatre, the award-winning MK Gallery, and the family-friendly Milton Keynes Museum too.
16. Relax at Luton Hoo
Luton Hoo is one of the finest luxury 5 star hotels in England, and makes for a great day out at the spa, if not evening in the hotel.
Sign up for a spa day here and you can enjoy the luxury pampering you deserve!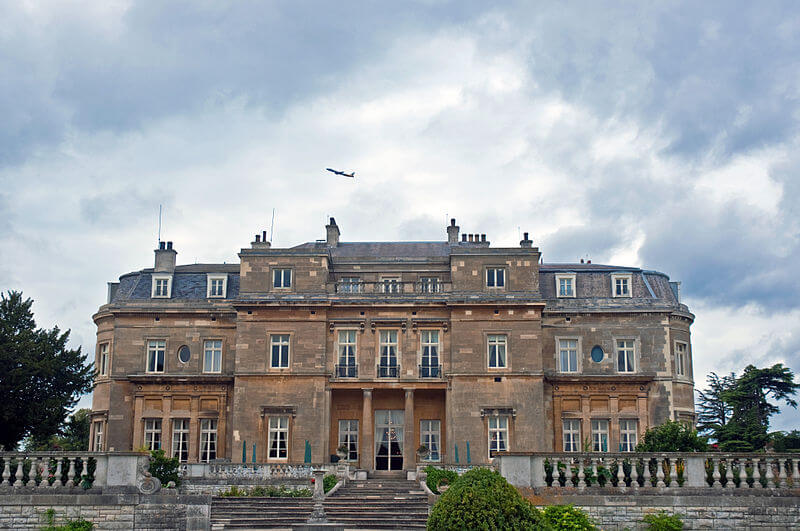 ---
17. Take the kids to Mead Open Farm
Mead Open Farm is one of the best toddler activities Bedfordshire. There are plenty of hands on animal activities, and also places to eat with plenty of parking too.
Visit Mead Open Farm and you can expect some animal fun, outdoor play and special events too. On your day out, you'll meet sheep, cows and pigs, as well as goats, rabbits and ponies. There's also a small flock of ducks on the duckpond and hens in the henhouse too.
---
Days out in Bedfordshire
There are a lot of great days out in Bedfordshire, in terms of fun attractions and interesting sights to enjoy. Enjoy driving through the green hills and villages of Bedfordshire while you go from attraction to attraction.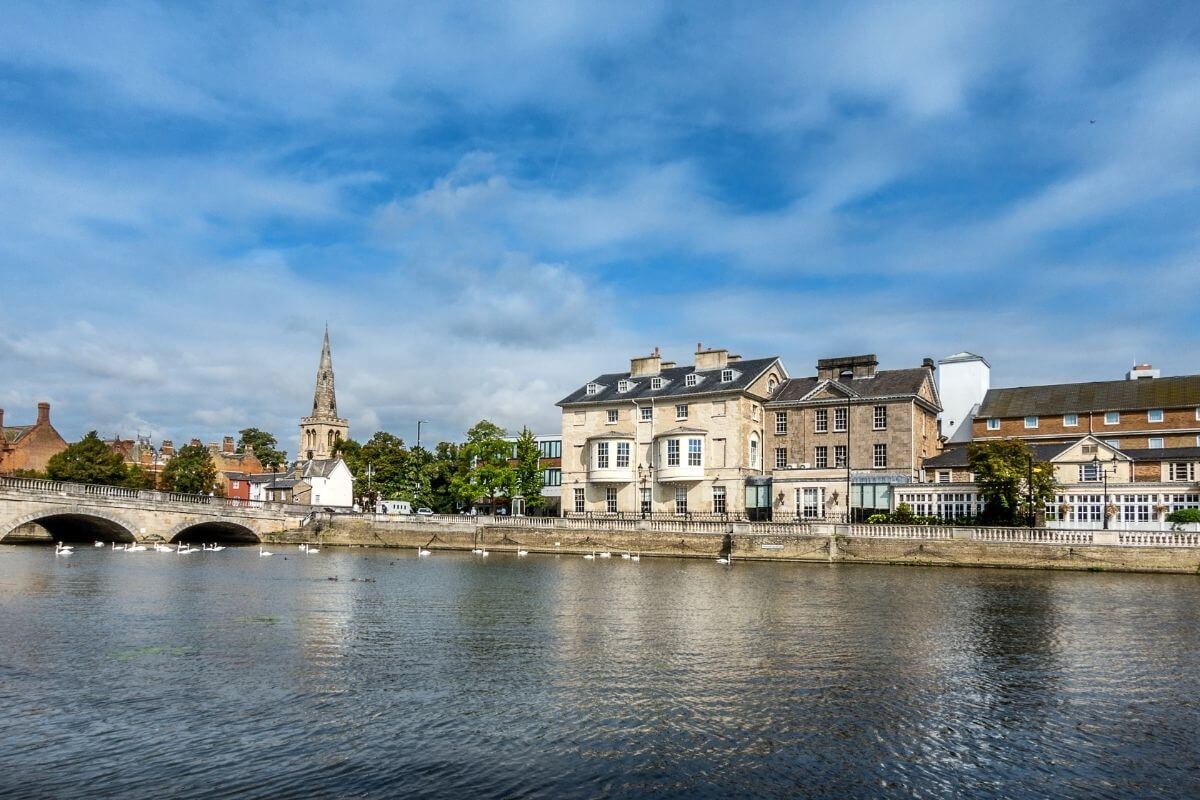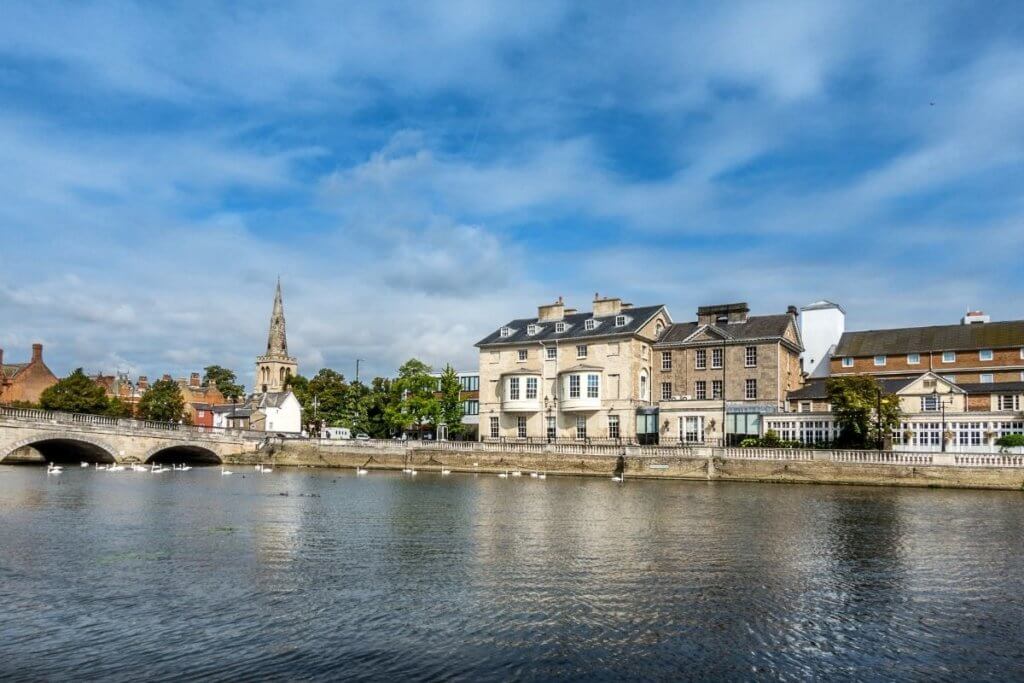 There's no better way to spend a day out in Bedfordshire than at one of the great activities listed here, so give them all a look-over and decide for yourself what's right for you!
---
Quick list of days out in Bedfordshire
1. Walk through Greensand Country
2. Visit ZSL Whipsnade Zoo
3. Learn the history of Bromham Mill and Gallery
4. Enjoy Kathy Brown's Garden at the Manor House
5. Go for a day in Bedford
6. Relax at the Forest Centre & Millennium Country Park
7. Enjoy the Shuttleworth Collection
8. Have a drink at Warden Abbey Vineyard
9. Chill out in the Swiss Garden
10. Go shopping at the Olde Watermill Shopping Village
11. Learn at the Wardown House, Museum and Gallery
12. Enjoy the Panacea Museum
13. Go to the De Grey Mausoleum
14. See the animals at Woburn Safari Park
15. Spend the day in Milton Keynes
16. Relax at Luton Hoo
17. Take the kids to Mead Open Farm