13 Great Days Out in Northamptonshire You Need to Do
Looking for fun days out in Northamptonshire? Here's the ultimate quick guide to where to go in Northamptonshire if you only have a day to explore…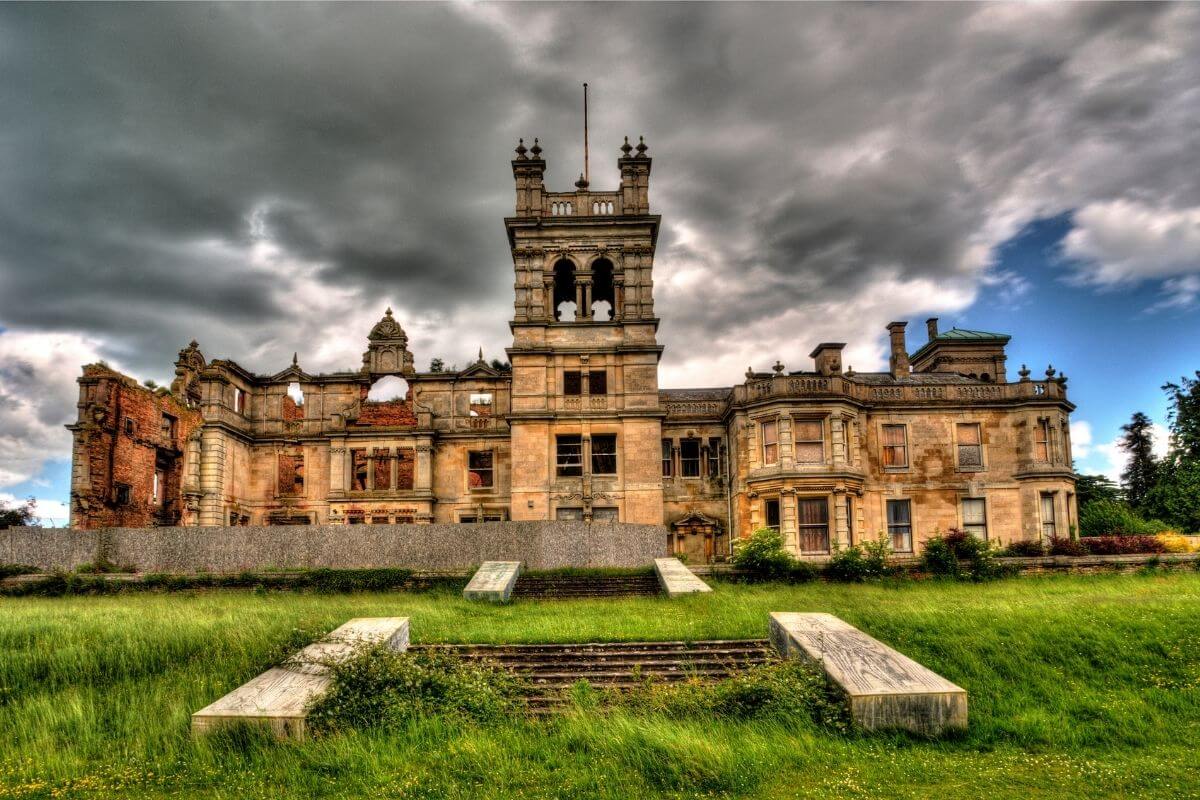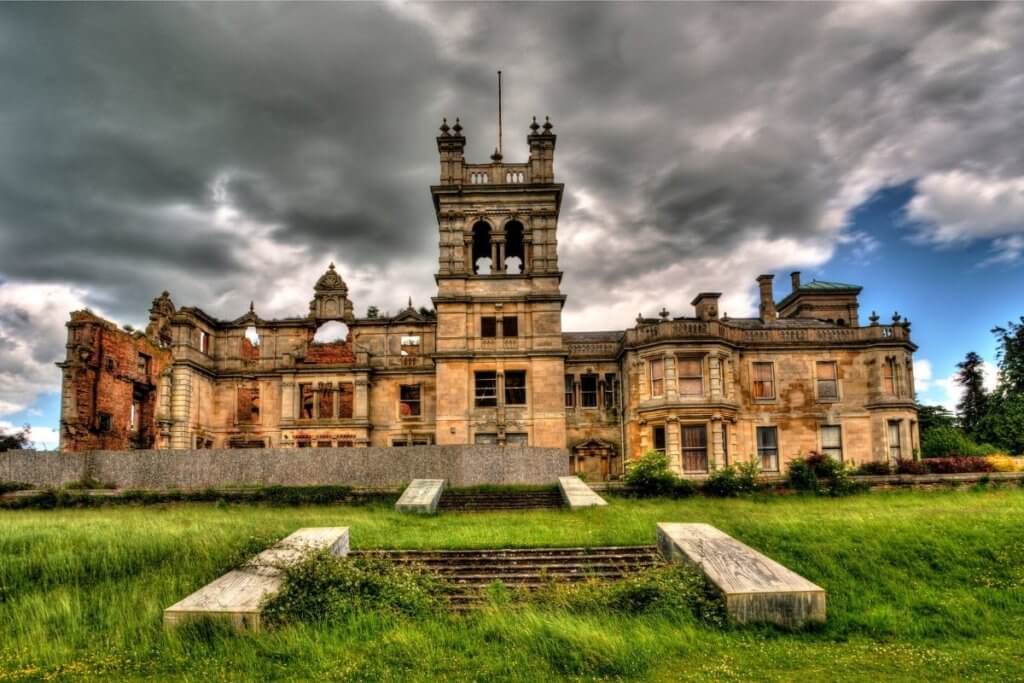 Running through the East Midlands, Northamptonshire is a relatively rural English county, with just a handful of large settlements – notably Northampton, Kettering, Corby and Wellingborough. This means that there are plenty of great nature experiences to be had, with a number of woodlands and nature reserves ripe for exploring. There are numerous attractions in the county's largest town, Northampton, and the heart of British motor racing at Silverstone Circuit also falls within the boundaries of Northamptonshire.
In this article, we'll suggest some great days out for the entire family in Northamptonshire.
---
Best Days Out in Northamptonshire
---
1. Day out in Northampton
There's been a market in the Market Square since the year 1235, when it was decreed by Henry III. This makes Northampton Market one of England's oldest continuously running markets, and it is open every day except Monday.
There are approximately 42 stalls selling a range of produce, including food items such as fruit, veg, meat and cheese, as well as fresh hot food such as fish and chips. There are also a range of stalls selling clothing, jewellery, antiques and more. It's well worth a visit, just to soak up the atmosphere and chat to some of the friendly vendors.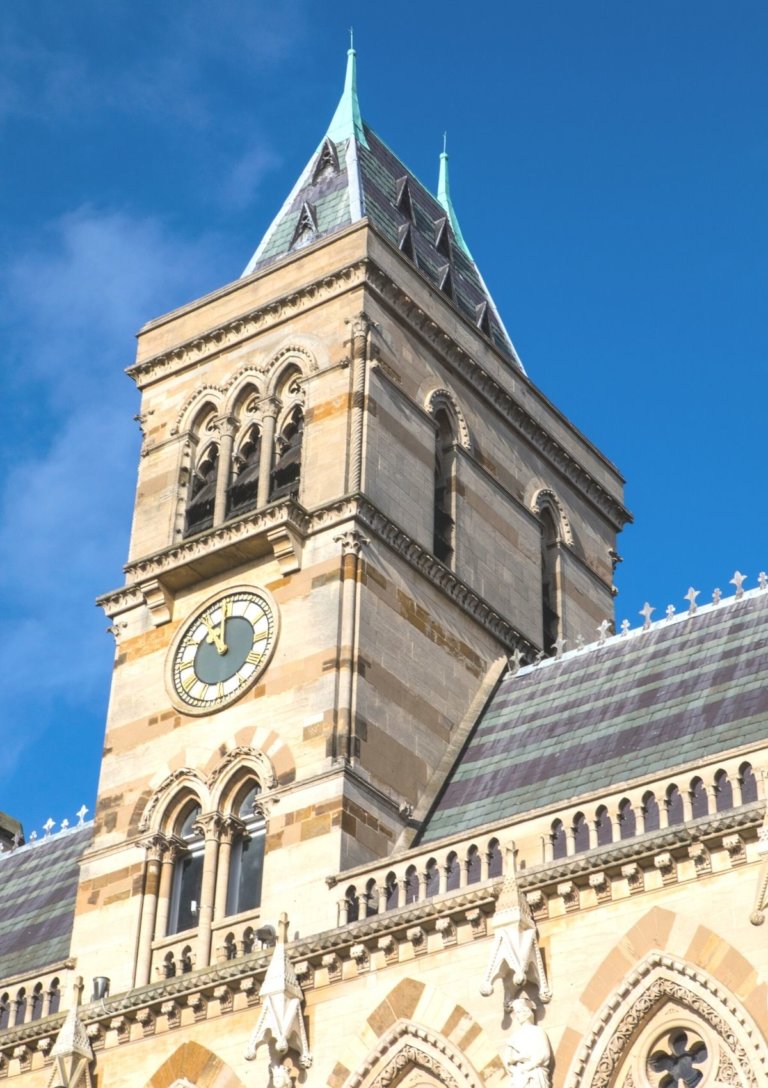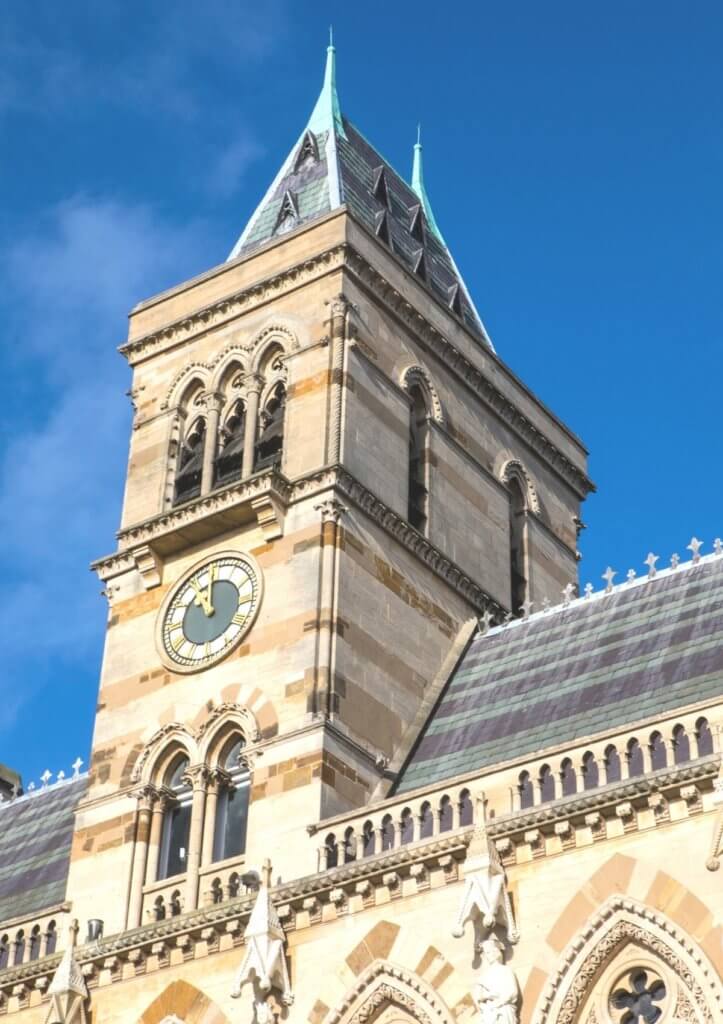 Nearby, one of Northampton's most beautiful and recognisable landmarks, the Guildhall is a Grade II listed building which was completed in the 1860s as the new town hall. Its Neo-Gothic architecture is incredibly attractive, with long rows of pointed arches and numerous statues and other artwork depicting monarchs who can be traced back to Northampton and its surrounds.
Guided tours of the Guildhall will take visitors to see the building's iconic stained glass and the incredible Great Hall. There's also a memorial to Princess Diana in the grounds of the hall. The late princess's family seat is located just a few miles from the town, in Althorp.
Northampton's Holy Sepulchre is one of just four Norman round churches to survive in England. Dating back to the beginning of the 12th century, the church is seriously impressive. Although many alterations have been made over the last 900 years, the original circular church remains, and many of the original windows have also survived the centuries.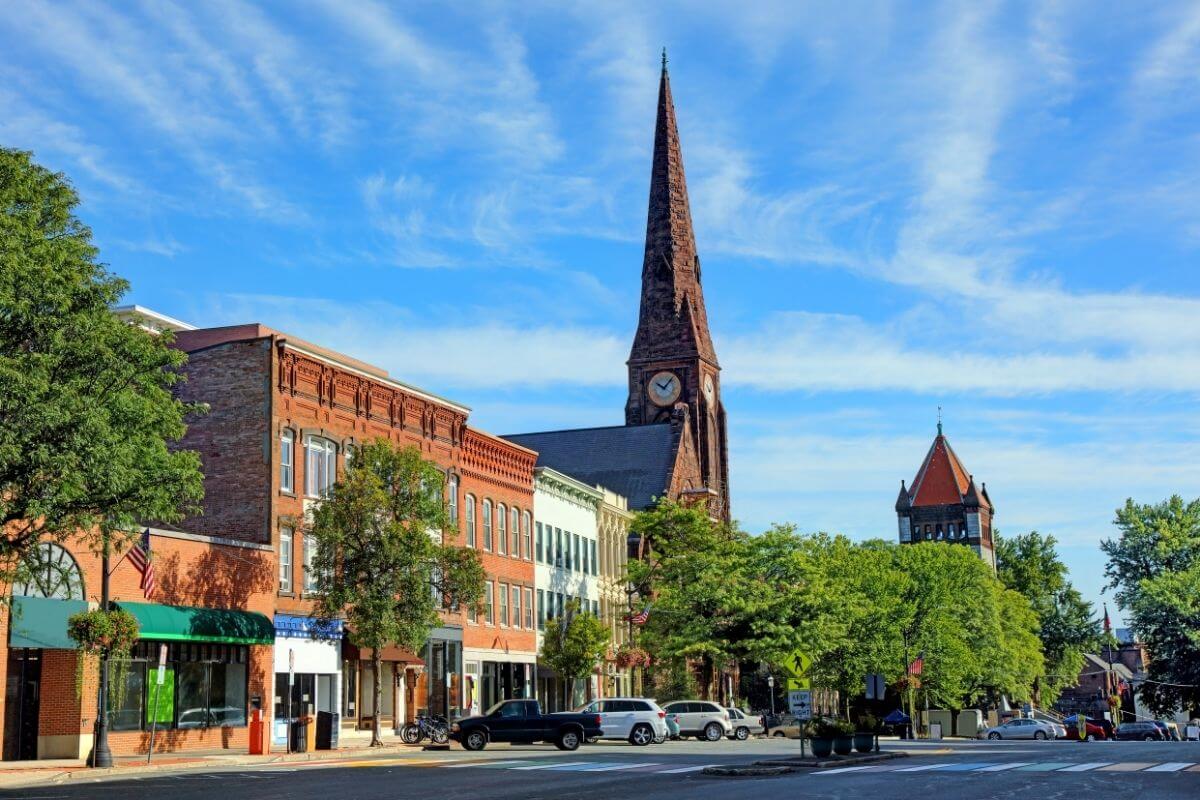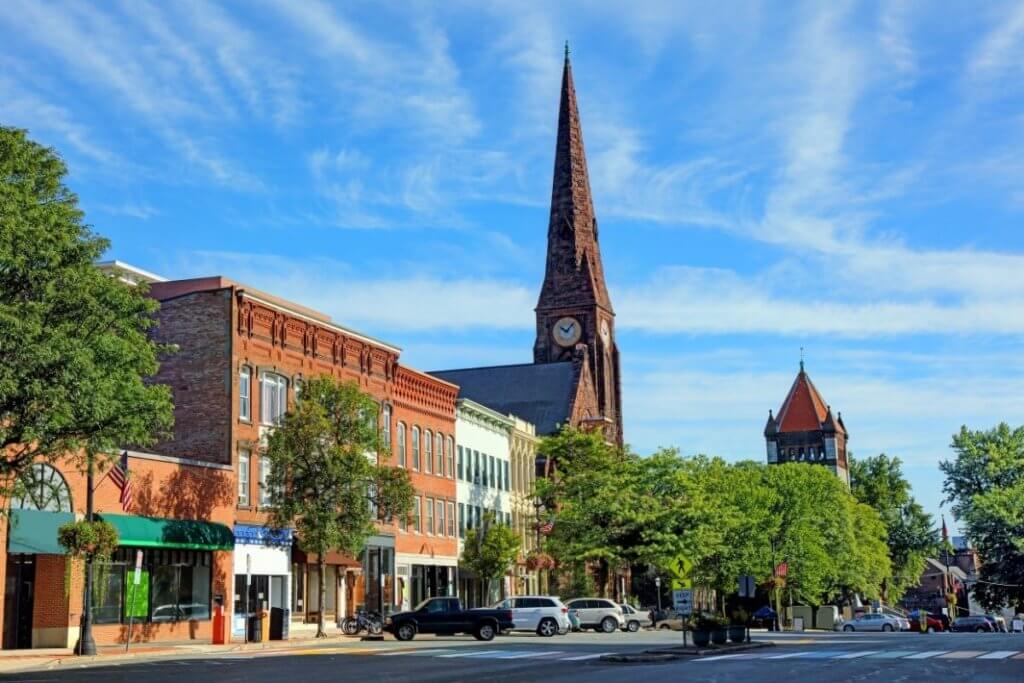 If you're spending a day out in Northampton then it is well worth paying a visit to The Holy Sepulchre – even just to glimpse it from the outside is worth the trip
As well as these highlights, Northampton is the biggest town in Northamptonshire and has a good range of bars, shops and restaurants to choose from.
2. Silverstone Circuit, Silverstone
For racing fans, Silverstone needs no introduction. The circuit held the first ever Formula One Grand Prix in 1950 and continues to attract race fans from around the world every year, who descend on the circuit in summer for the Grand Prix weekend, usually held in July.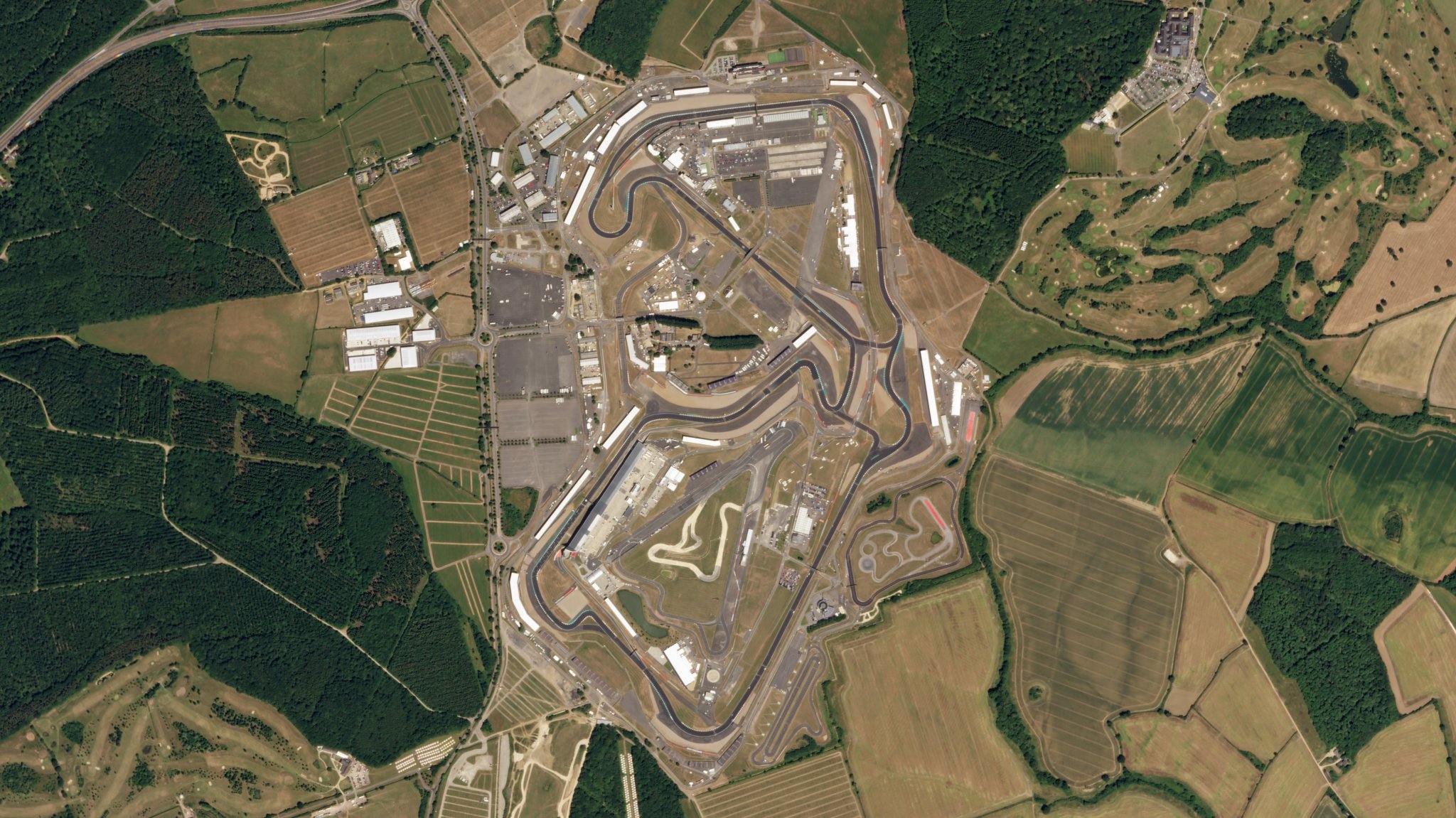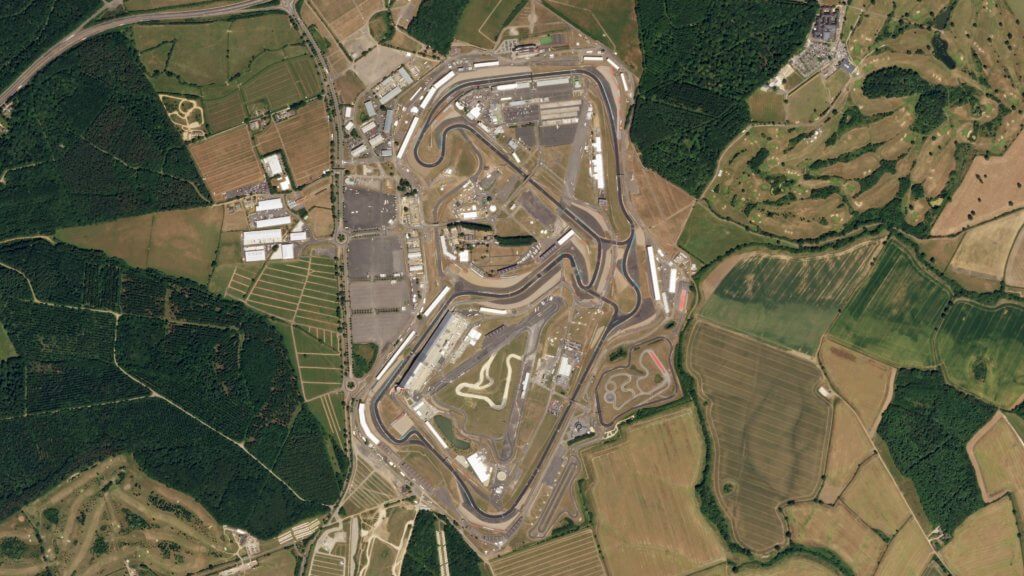 Throughout the rest of the year, Silverstone hosts numerous other ticketed races and events, as well as track days. Here guests can drive the track in supercars such as Lamborghinis or Ferraris, accompanied by a professional guide.
There's also the recently opened Silverstone Experience, an interactive motorsport museum. As well as housing famous cars and race suits from history, there's a Tech Lab and visitors can have a go at race commentary, pit stops and more.
3. Abington Park & Museum, Northampton
Abington Park is one of the largest green spaces in Northampton. The park was a village until it was raised in the 17th century, and many of the ruined buildings can still be seen throughout the park.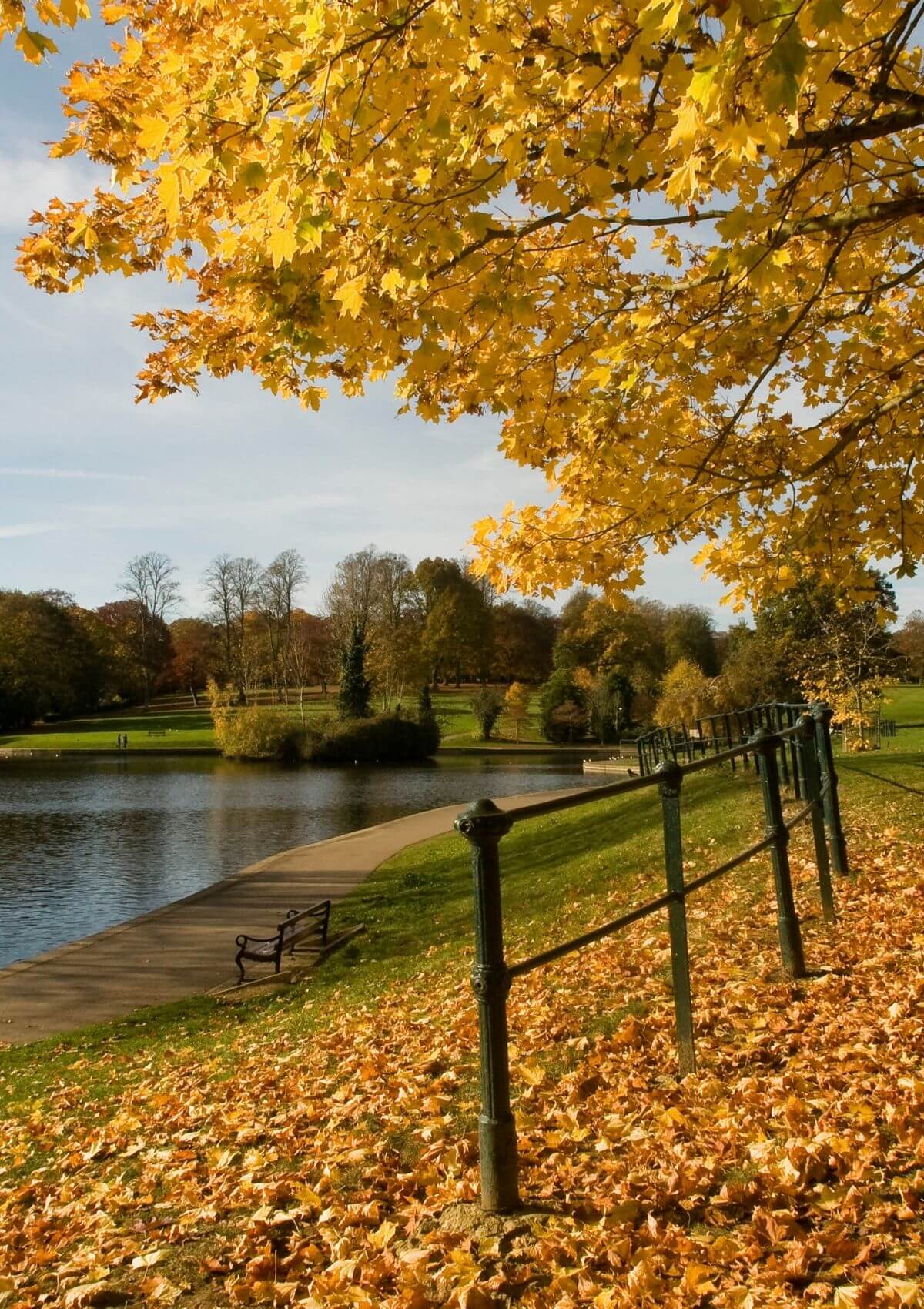 Visitors can stroll through gardens, watch ducks and geese on the ornamental lakes or enjoy a hot drink in the café. There's also a bandstand hosting different musical performers in summer, and there's a museum onsite.
Exhibits at the museum include a collection dedicated to Northamptonshire's military history, and there's an interesting Victorian cabinet of curiosities too.
4. Rockingham Castle, Corby
The hilly location of Rockingham Castle helps to explain why it was chosen as the site for such a large fortress – there are wonderful views from all angles. The castle has a rich history, but by the time of the Tudors it had largely been abandoned and had fallen into disrepair. It was purchased by Sir Edward Watson and turned into a country house, which it remains today, under continued ownership by the Watson family.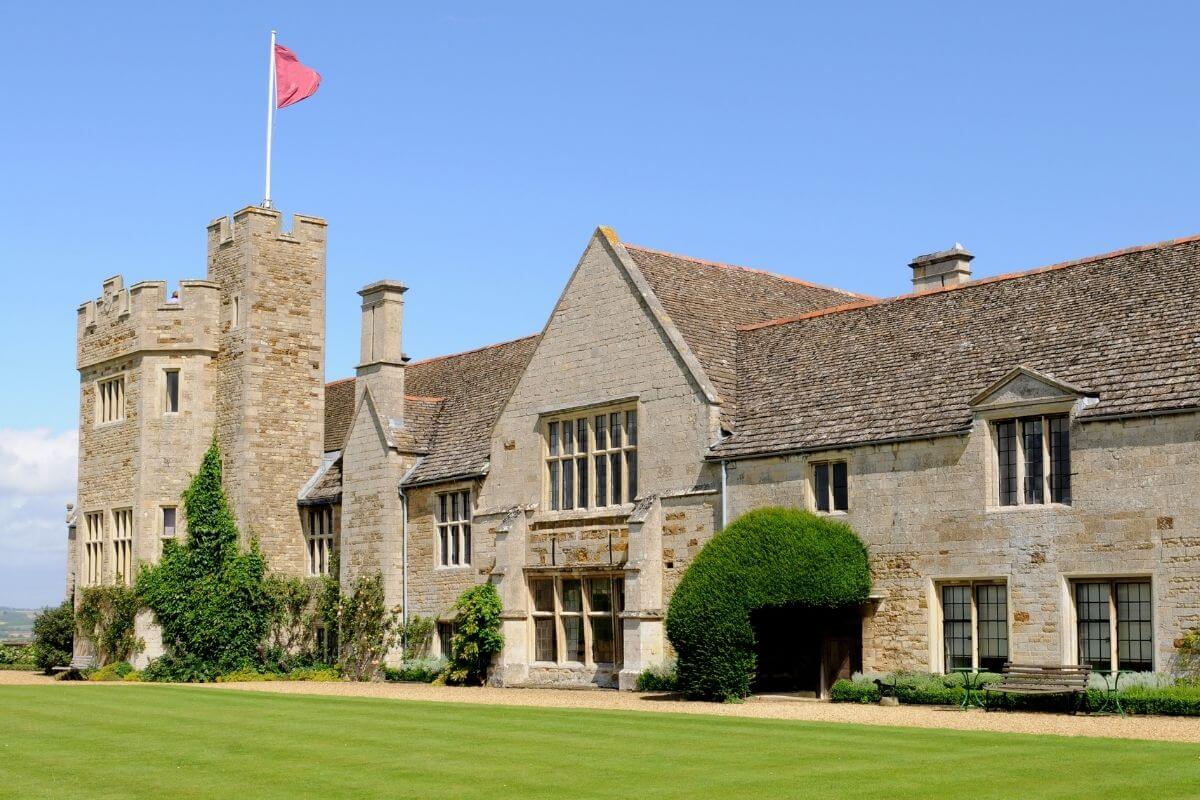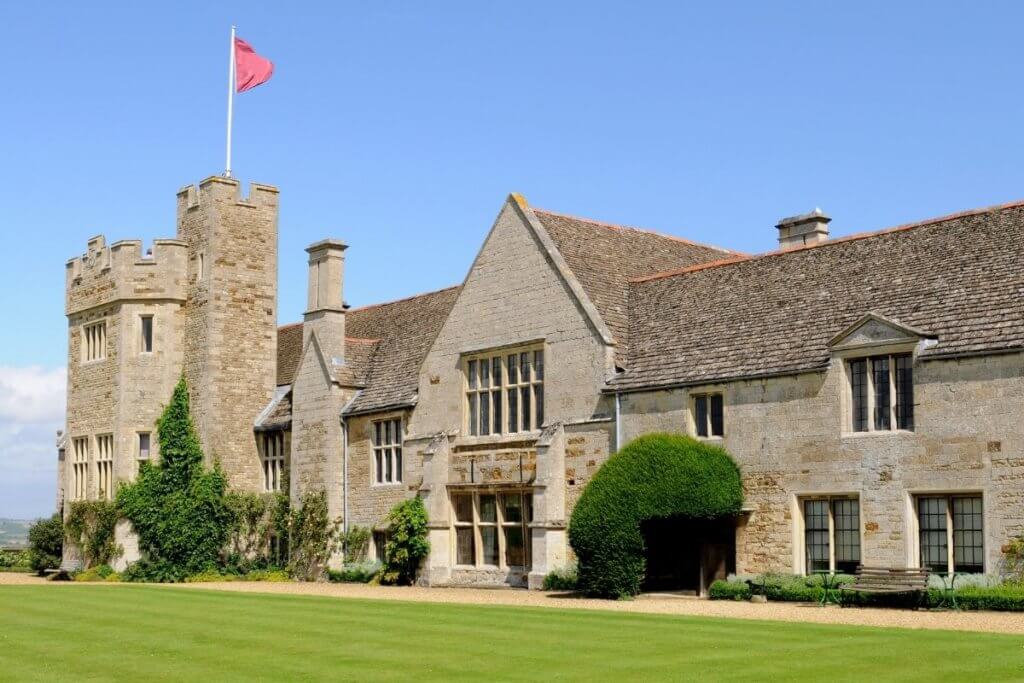 Today's visitors to the castle can see inside the medieval Great Hall and the Panel Room. Outside, the 400-year-old Elephant Hedge divides the gardens and makes for an interesting site. It might not be one of the biggest castles in England, but it's definitely worth a trip if you're in Northamptonshire.
5. Wicksteed Park, Kettering
Wicksteed Park in Kettering has 147 acres of parkland – perfect for dog walking and picnics on a summer's day. More exciting for children is the amusement arcade and the collection of more than 30 different rides. Mini roller coasters, carousels, dodgems, and water rides are just some of the ways you can keep the kids entertained. There's also a small aviary and the Meerkat Burrows, where you can come face to face with these curious creatures.
But that's not all!
There's also a laser quest, a small boating lake and the UK's longest zip wire. Is that enough to keep you busy?
6. Sywell Aviation Museum, Northampton
This volunteer-run aviation museum has been established in order to preserve and share Northamptonshire's aviation history. There are several halls dedicated to different groups and themes at the Sywell Aviation Museum. For example, there's an RAF exhibit, as well as a collection of Luftwaffe exhibits and memorabilia. Uniforms, weapons, radio equipment and more are displayed, as well as recovered airplane parts from an RAF crash in the local area.
The museum also recently acquired a Hawker Hunter aircraft, and work is ongoing to restore this iconic airplane before it is put on display.
7. Nene Wetlands, Rushden
Nene Wetlands is managed by the Wildlife Trusts as a large and incredibly important wetland ecosystem, one of increasing rarity in the UK. You can visit the modern Visitor Centre (housing the shop) before heading out into the reserve, following some of the marked trails and boardwalks, which take you out over the water.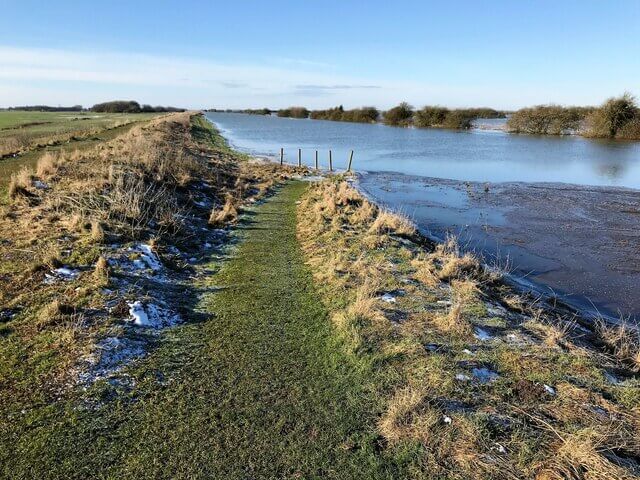 There's a mile-long paved nature route, which is suitable for wheelchairs and pushchairs, with plenty of benches and rest stops along the route. There are also play areas for children throughout the site.
Numerous waterfowl species can be seen at the reserve, including species of national rarity. Kingfishers, otters, grass snakes and dragonflies also live here, whilst thousands of migratory birds stopover at Nene every year.
8. Catanger Llamas, Towcester
Established in 1995, Catanger Llamas is a llama breeding farm, housing many of these adorable camelids from South America. The farm specialises in llama trekking, and their trekking centre is open all year round. This involves walking along trails and country lanes with llamas on a leash, similar to walking a dog, but with a difference…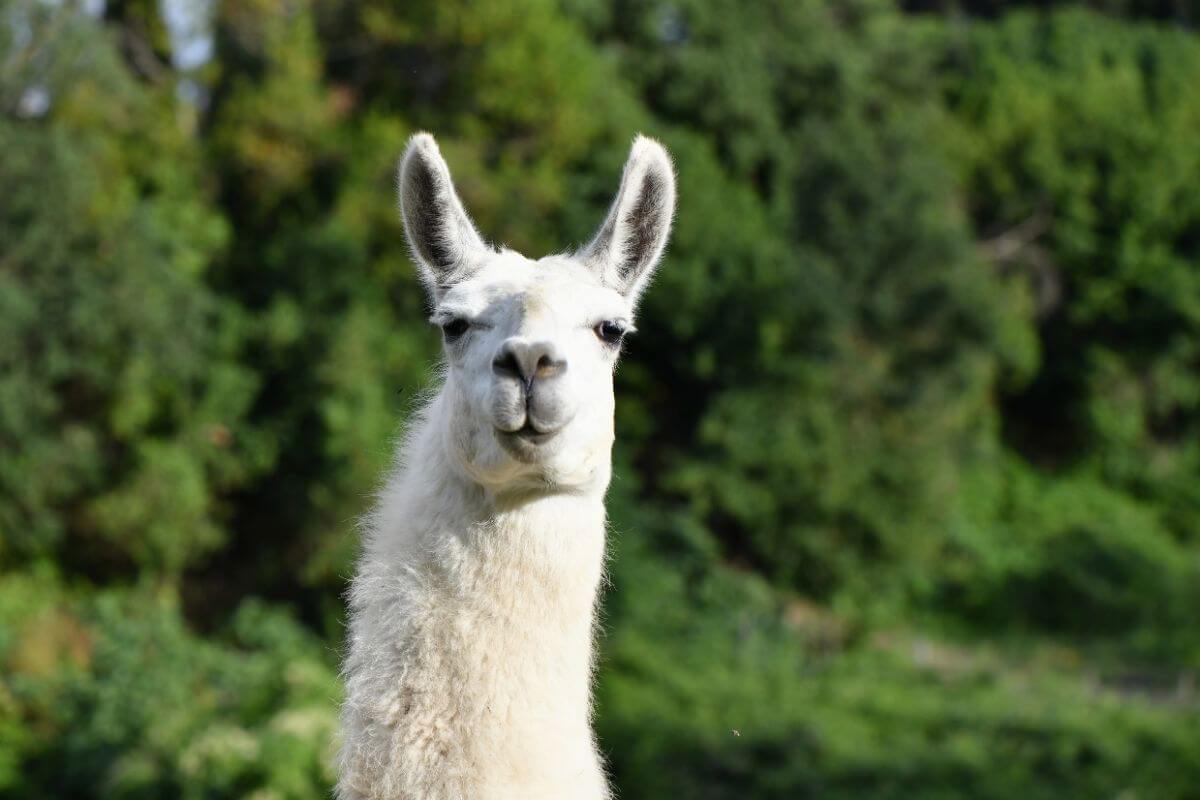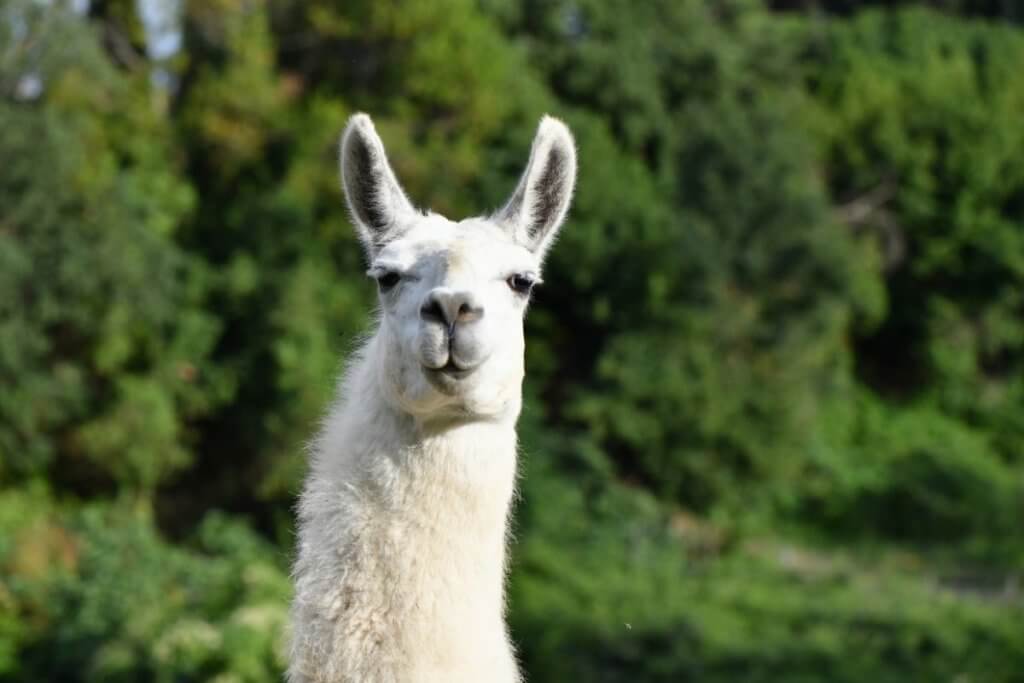 Llamas are gentle, inquisitive animals and the ones on the farm are incredibly tame. Llama-mad visitors can even spend a night on the farm, staying in the onsite traditional gypsy caravan or shepherds hut (April – October). Both the llama treks and the overnight stays book up well in advance, so pre-booking is essential.
If you love animal days out in England, this is a great day out in Northamptonshire for you.
9. Santa Pod Raceway, Wellingborough
Though Silverstone is the undisputed king of motorsport in Northamptonshire, Santa Pod Raceway certainly comes in second place. Home to the FIA European Drag Racing Championship, it's the place to head to if you'd like to see some of the fastest and loudest vehicles on Earth in action.
Santa Pod hosts around 80 events annually, so there's sure to be something on during your visit to Northamptonshire. Events range from drag racing to modified car shows and campervan festivals to drifting competitions. Kids and parents alike will love seeing monster trucks and rocket cars take to the track, with a range of catering and hospitality options also available at the raceway.
10. Castle Ashby Gardens, Northampton
Castle Ashby was constructed in the 1500s under the directorship of Elizabeth I, and the queen herself paid a visit to the house in 1600, as did King James I in 1605. Public access to the inside is by appointment only, but the exterior of the house is lovely to look at, and it is the gardens which attract the majority of visitors anyway.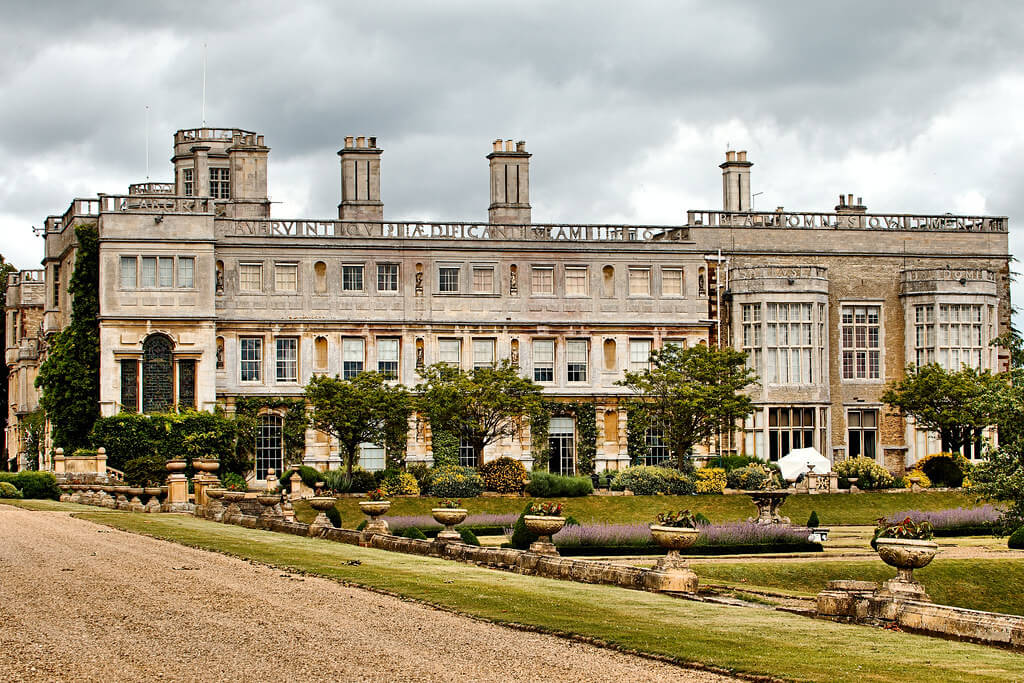 The 35 acre gardens are open 365 days per year and there are numerous things to visit. The arboretum is home to all sorts of native and exotic tree species, and there's also a butterfly garden, beautiful Italian gardens, and a tearoom. In summer, guests can visit the small menagerie, home to marmosets and meerkats, which the kids can feed.
11. Bugtopia, Kettering
Housed in Kettering's Newlands Shopping Centre, Bugtopia makes the perfect visit for anyone interested in creepy crawlies. Visitors can meet and handle a range of insects and other creatures, from giant millipedes to African land snails and even tarantulas, if you're feeling brave!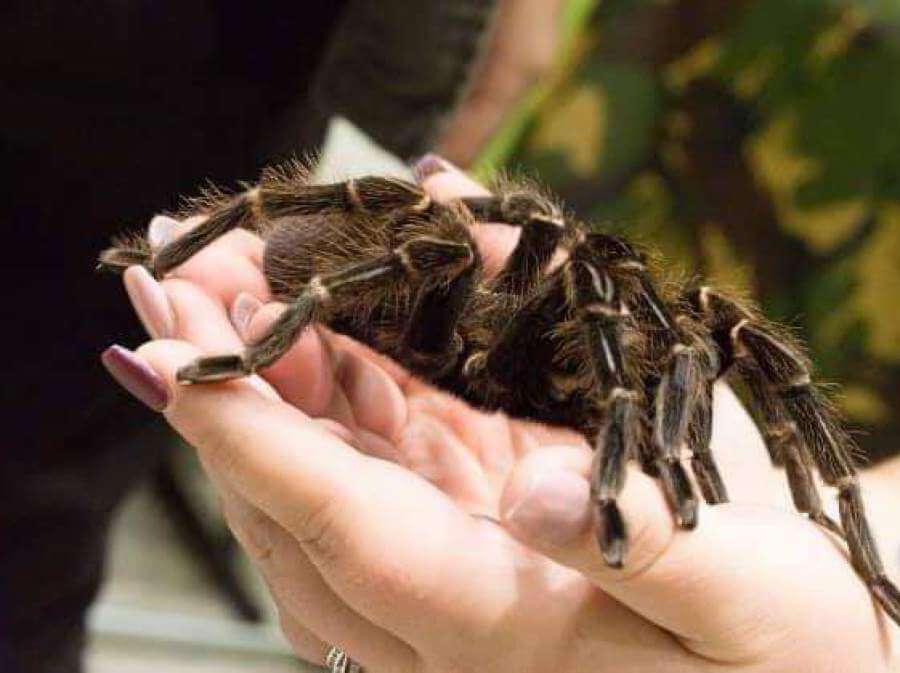 The site also houses a small number of reptiles and there are loads of interactive activities for kids to get involved with. Dig for fossils amongst the sand, pose for photographs next to model dinosaurs and listen to fascinating talks about the insects which live at Bugtopia.
12. Fineshade Wood, Corby
Fineshade Wood is an ancient woodland, many of which have sadly been destroyed across the UK. This rare habitat is home to all sorts of native wildlife, from rare birds such as woodcocks and nightjars to red kites, rabbits, foxes, deer and more. Fineshade Wood was once part of Rockingham Castle's hunting estate, but it is now open to the public.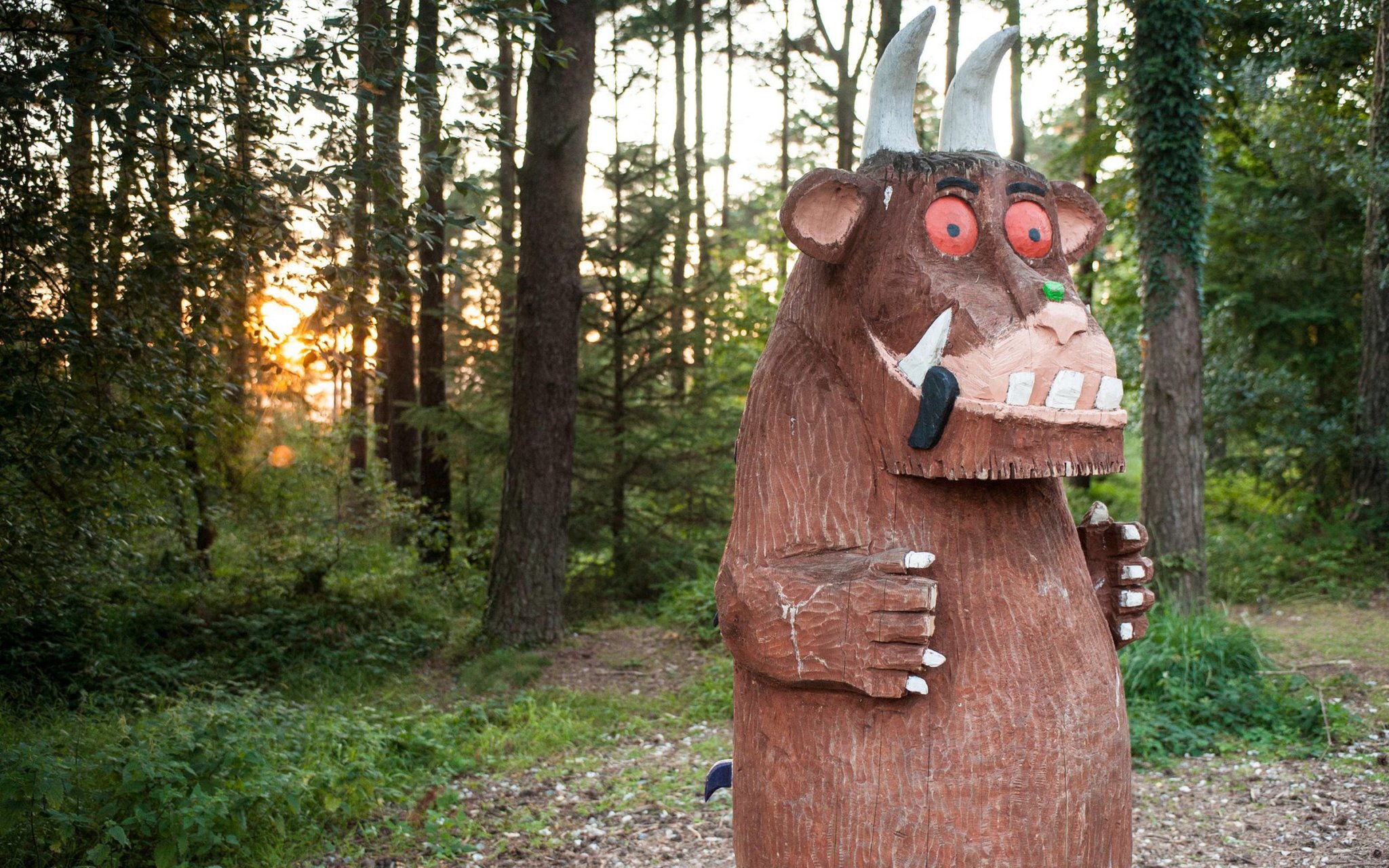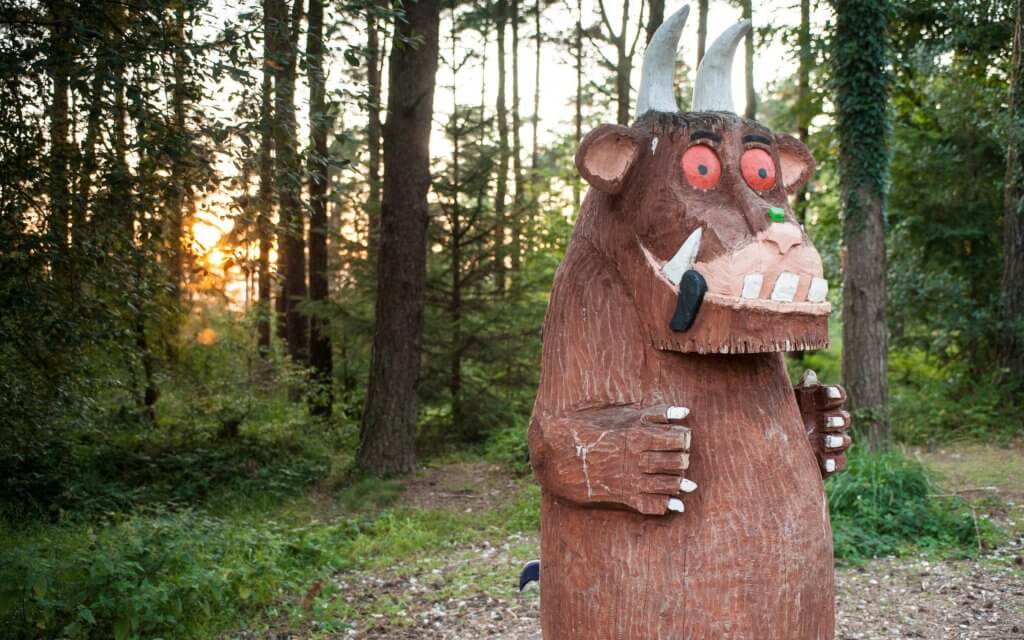 Several miles of marked walking and cycling trails offer a great opportunity for the whole family to get outdoors and embrace some of Northamptonshire's plentiful nature.
Managed by Forestry England, the wood also houses a children's play area, café and a cycle hire centre.
13. Daventry Country Park
Located on the outskirts of Daventry but still just a mile from the town centre, Daventry Country Park is another great example of how to spend a day out in Northamptonshire whilst embracing the great outdoors. The large reservoir provides the focal point of the park, with ducks and geese swimming serenely on the surface, and a number of walking and cycling trails encircling the body of water.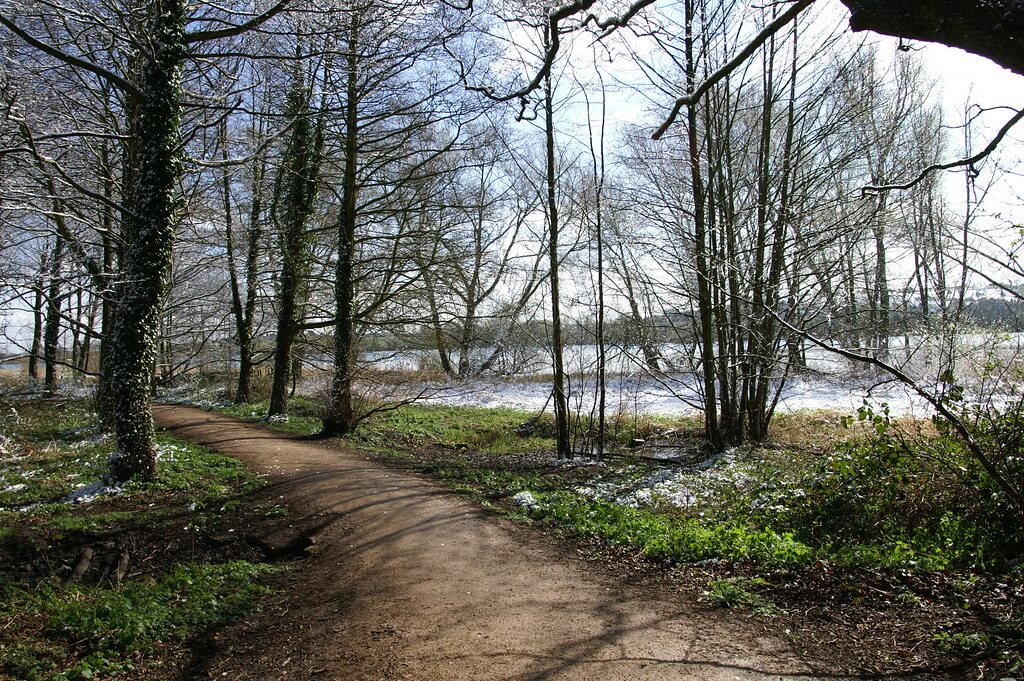 Other attractions for families in the park include an adventure playground, outdoor gym equipment, bird hides and a café selling hot and cold food. There's also a nature trail, where you can spot numerous native species of bird, insect, and mammal.
Days out in Northamptonshire
Though Northamptonshire lacks the large cities, beautiful coastline, and attractions of some English counties, it is not without its charm. Silverstone is the centre of the English motorsport industry, and six of the 10 F1 teams are based in or around Northamptonshire.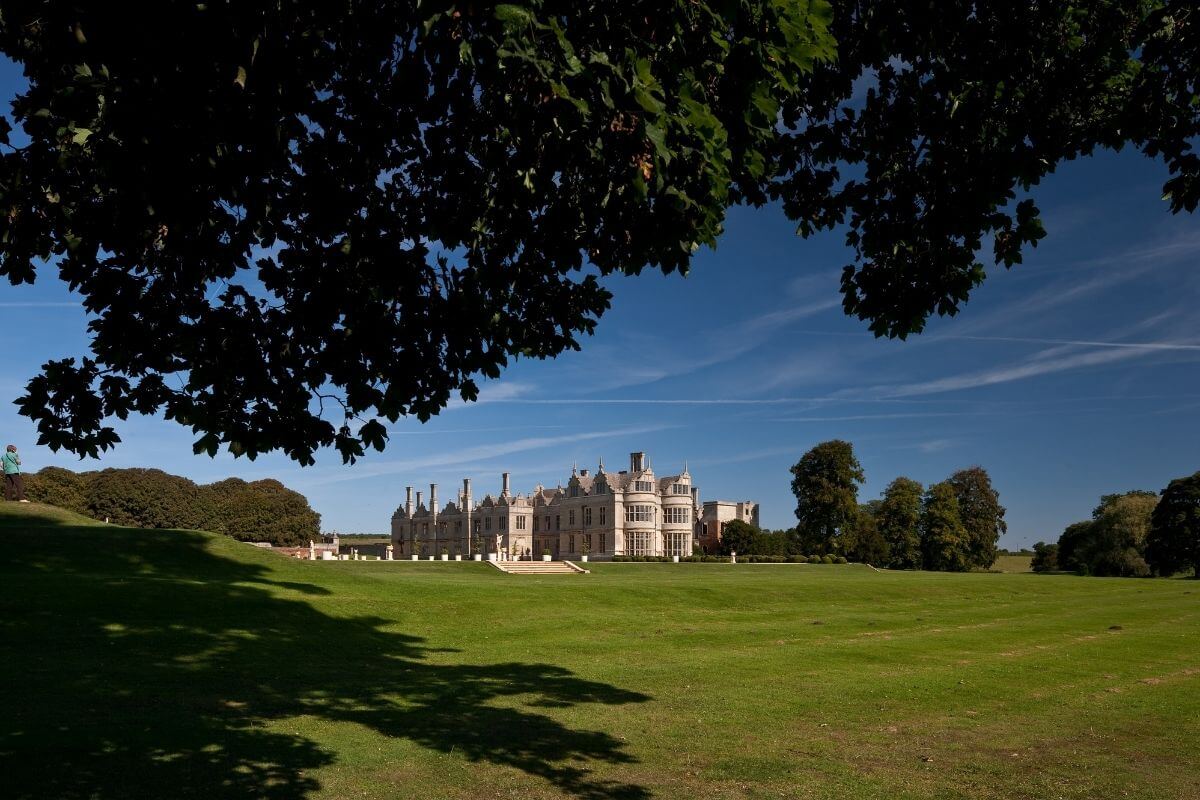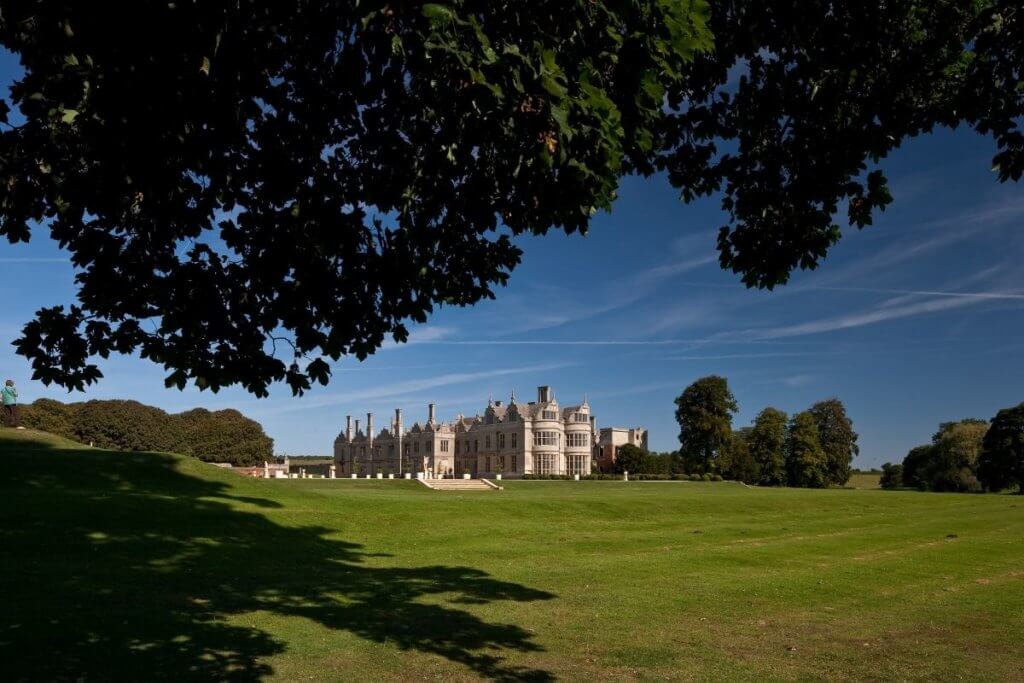 There are also plenty of great houses and castles to visit, and nature can be found around every turn, with relatively few large settlements in the county.
A day out in Northamptonshire is a great idea for anyone living in the Midlands, and the surrounds.
---
Quicklist of the best days out in Northamptonshire
1. Day out in Northampton
2. Silverstone Circuit, Silverstone
3. Abington Park & Museum, Northampton
4. Rockingham Castle, Corby
5. Wicksteed Park, Kettering
6. Sywell Aviation Museum, Northampton
7. Nene Wetlands, Rushden
8. Catanger Llamas, Towcester
9. Santa Pod Raceway, Wellingborough
10. Castle Ashby Gardens, Northampton
11. Bugtopia, Kettering
12. Fineshade Wood, Corby
13. Daventry Country Park