Keen to explore a little further out from Coventry? Here are the top 10 best day trips from Coventry, all within an hour of the city, with a varied mix of activities to suit all…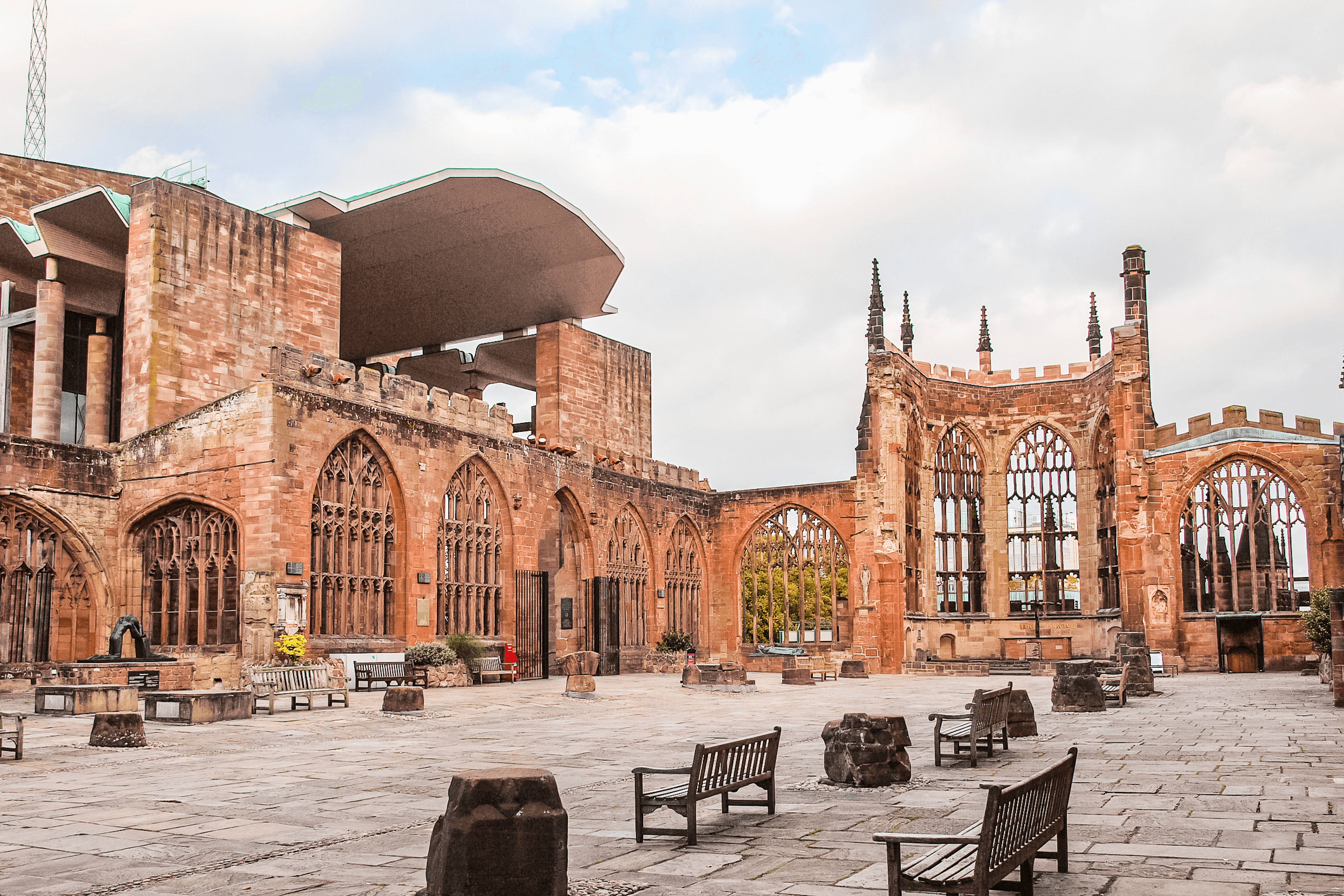 Coventry is a great city with tonnes to do for a day out. From its towering cathedral, to the transport museum and air museum, to beautiful Coombe Country Park and much more, you'll find lots of fun there. But if you're looking to explore the nearby area with some day trips from Coventry – all within an hour of the city – this list has you covered.
Coventry is located in the county of Warwickshire – here are the 12 best days out in Warwickshire if you want to explore more in this county. There's lots to do in Coventry, but whether it's a road trip to a nearby village, train trips from Coventry to some of the surrounding cities or something else, we've included a range of different types of day trips from Coventry so you can choose what suits you best.
Best Days Out from Coventry
And forget all those trips 2 hours from Coventry that will take up half of your day out just travelling! Oh no, all of these day trips are under 1 hour's travel time. Buckle in! These are the 10 best day trips from Coventry…
1. Explore nearby Birmingham
Distance: Around 35 minutes by car and by train
Birmingham is a mere stone's throw from Coventry, and you definitely won't run out of things to do there. It's super easy to get there by rail too, so it's one of the best day trips from Coventry by train.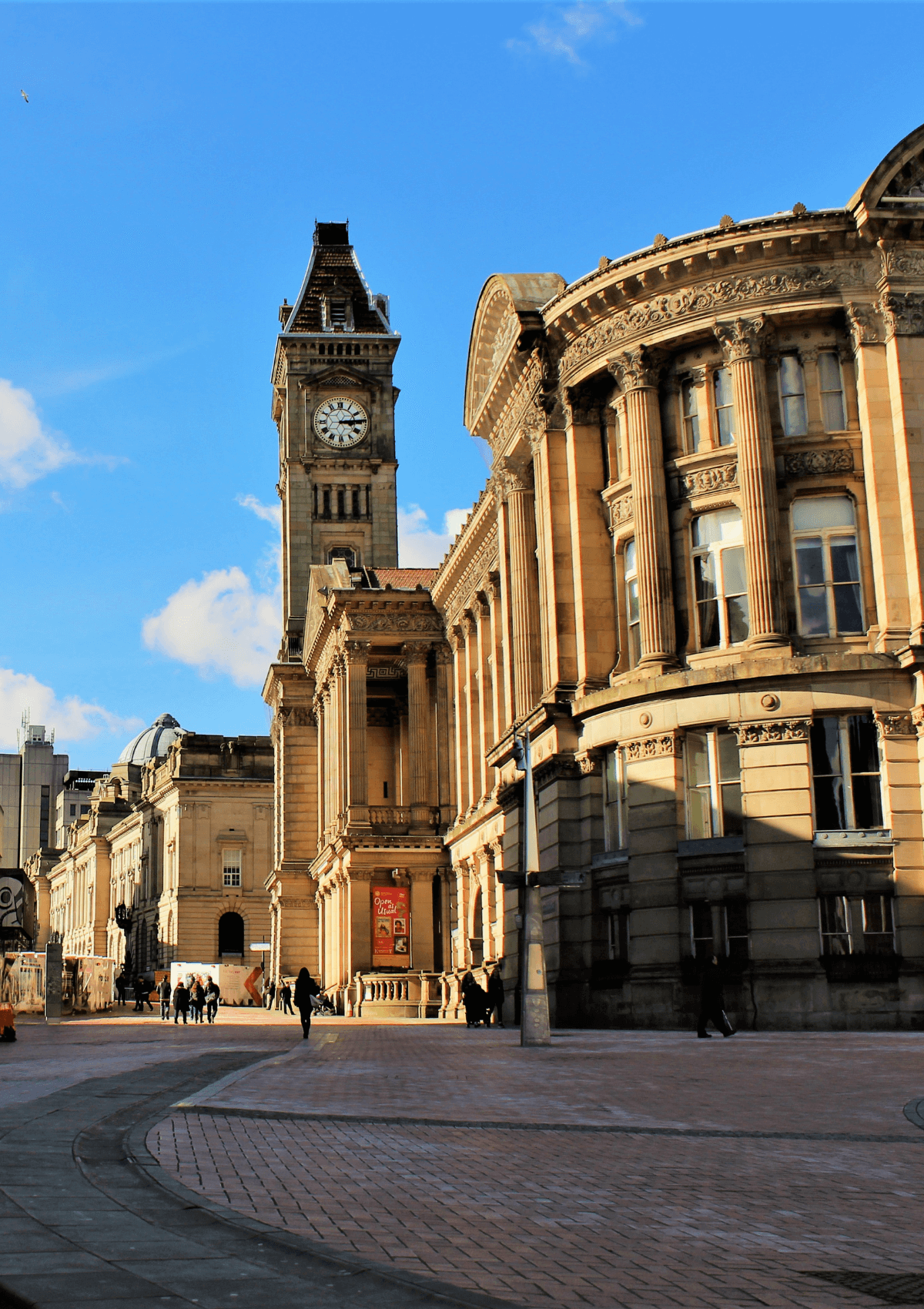 There's LOADS to do in Birmingham city centre, from the Botanical Gardens, to the Back to Backs Museum (recognising 200 years of working people's lives in Brum), to just wandering this busy city for some shopping. Birmingham has it all.
For some fun, family-friendly activities, you might enjoy treating your sweet tooth at Cadbury World (book tickets here), testing your limits at the Bear Grylls Adventure (book tickets here), or seeing the kids' faces light up at the LEGOLAND® Discovery Centre (book tickets here). With so much on your doorstep, it's clear why Birmingham is one of the best day trips by train, and the best day trips from Coventry.
Since Birmingham is so close to Coventry, you might find further day trip inspiration with these 20 awesome day trips from Birmingham.
2. Check out Charlecote Park
Distance: Around 25 minutes by car
If you like historical buildings, Charlecote Park will be right up your street. This National Trust site is home to a Victorian building set inside a landscaped deer park overlooking the River Avon, and it's perfect for a day out.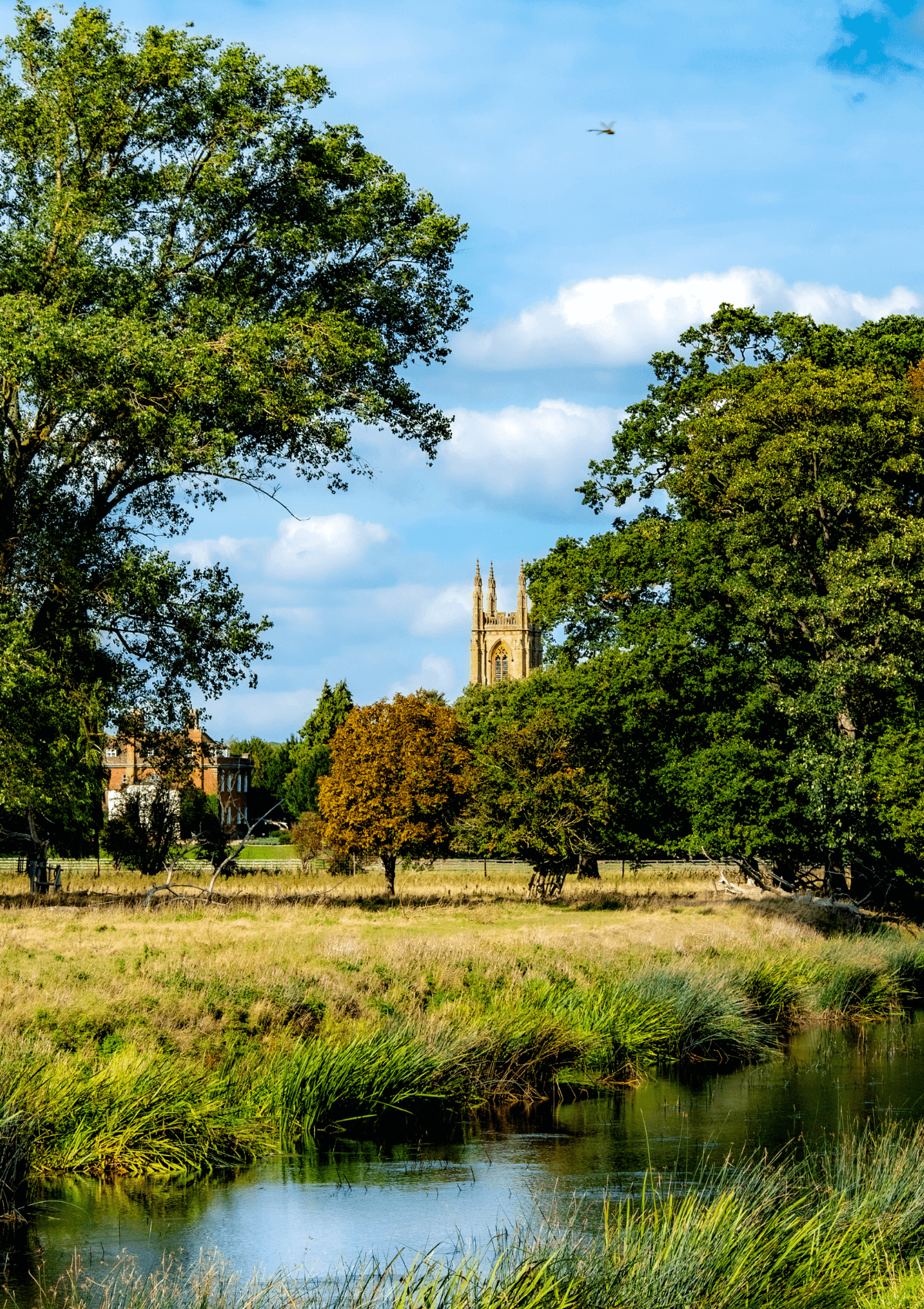 With more than 180 acres to explore, great spots to have picnics in, lots of wildlife to be spotted, and many wide open spaces for little ones to play in, this is a beautiful place that offers a tranquil natural paradise only 25 minutes from Coventry.
The gardens are stunningly kept, and inside the home you will discover the history of what went on inside the walls. If you've ever been curious to know what a Victorian kitchen looked like, this is your chance to travel back in time during one of the best day trips from Coventry.
3. Visit the town of Banbury
Distance: Around 40 minutes by car
Banbury isn't far from Coventry, and has lots going on; less city vibe, more bustling town.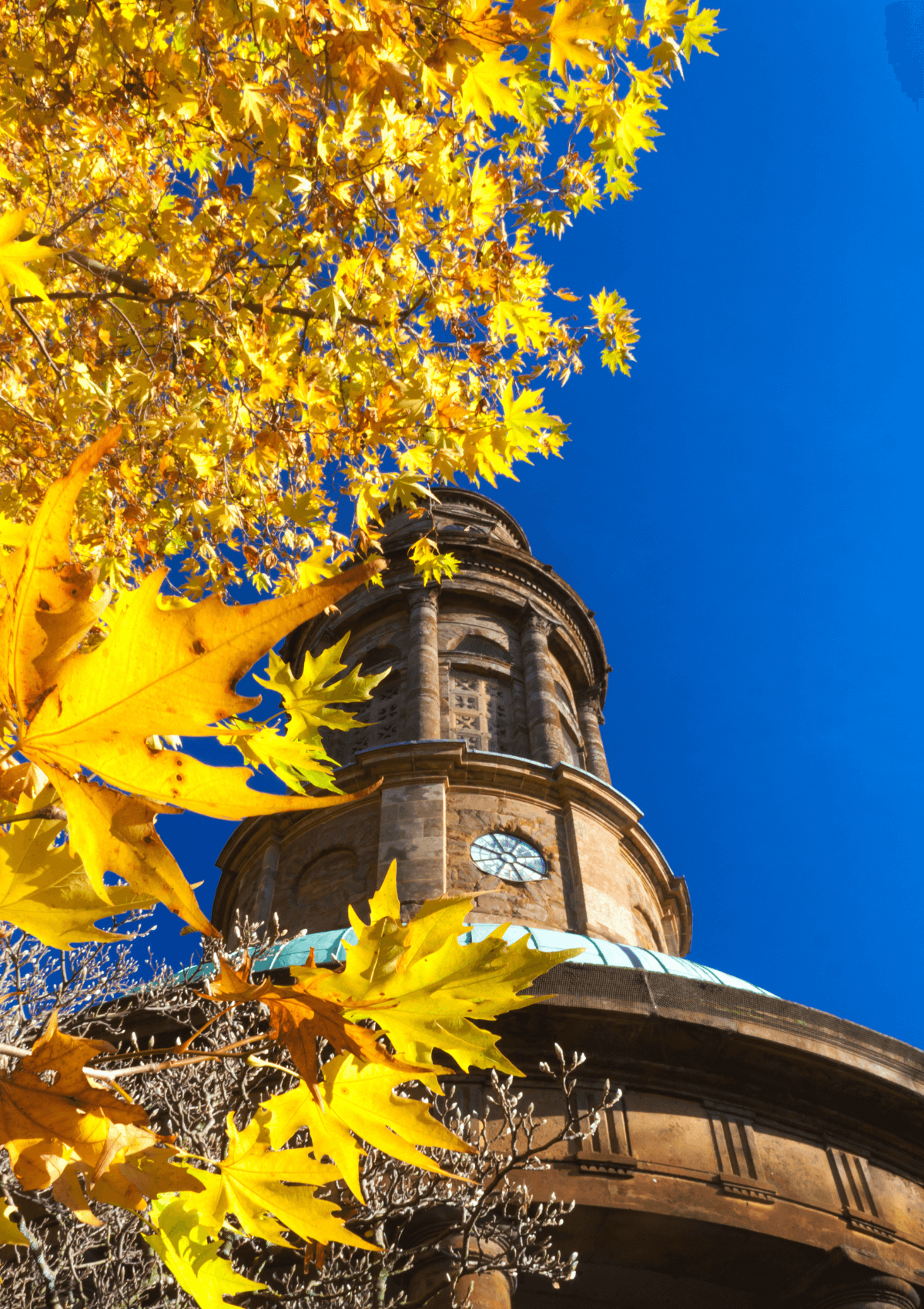 Visit the Banbury Museum and Gallery to get a taste of the town's history, including its foundation by the Saxons over 1,000 years ago, its role in the English Civil War in the 1640s, and much more. Banbury Museum's galleries include artefacts that show what life was like in Banbury in the past. You'll see things like a canon from Banbury Castle, pieces of cloth made in the 1700s, and many more fascinating finds.
You may also enjoy visiting Broughton Castle, strolling around Broughton Grange Gardens, picking up something tasty at Deddington Farmers' Market, or if you're up for a slightly longer drive, Blenheim Palace is beautiful. All great activities that make Banbury one of the best day trips from Coventry.
4. Take in the history at Warwick Castle
Distance: Around 20 minutes by car
Warwick Castle is a fantastic day out that mixes interesting historical facts for curious adults with medieval play for active kids. There's lots to do there, and they are always coming up with new ways to entertain.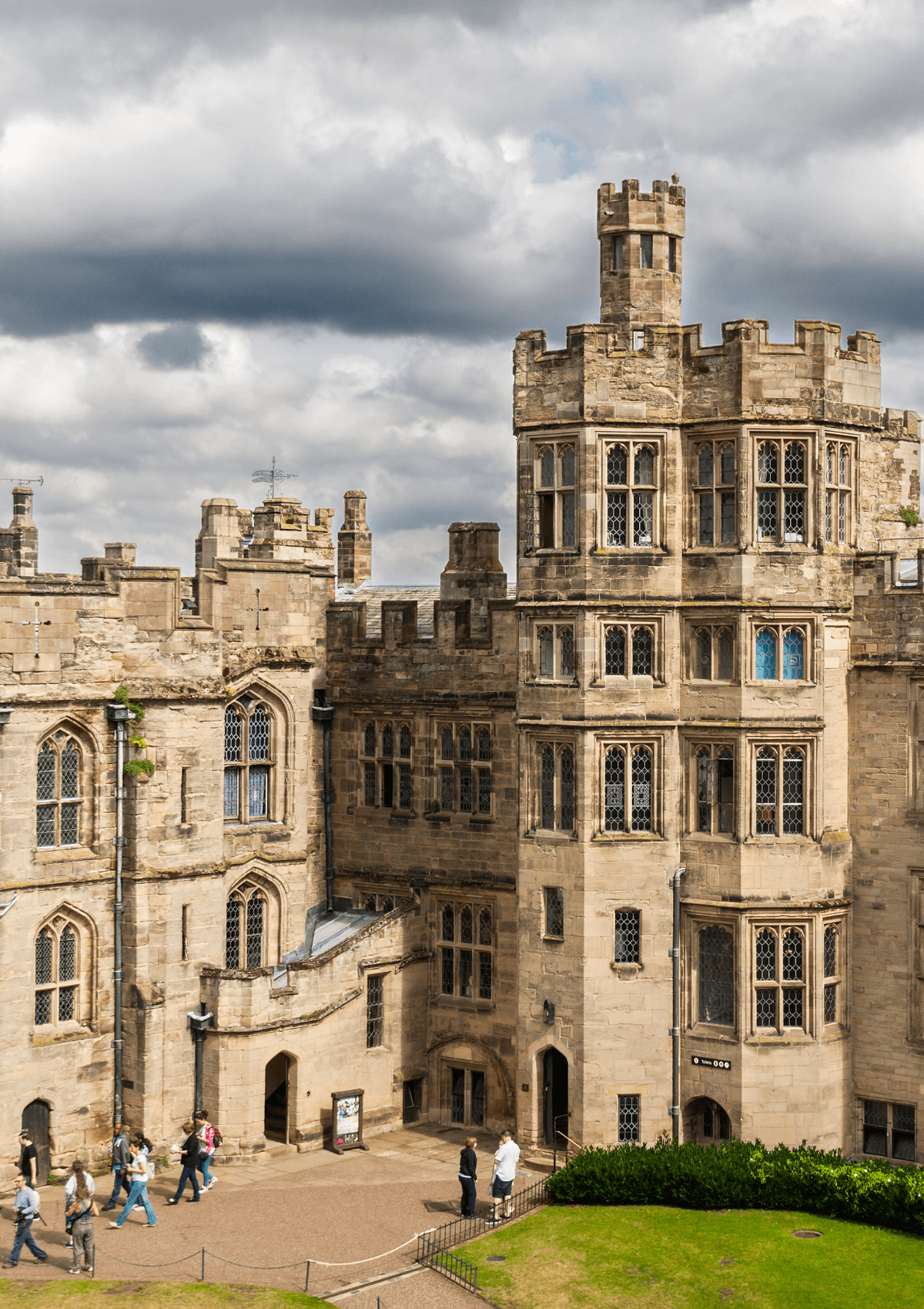 Originally a wooden fort built by William the Conqueror in 1068, today you'll see everything from jousting reenactments, to shows and events like the 'Dungeons After Dark' experience.
Young children are sure to have a fab time too with the Zog Playland. There's a zip wire, mini castle turrets for climbing, tunnels for playing in, and lots more. This is definitely one of the best day trips from Coventry, and you can book your tickets to Warwick Castle here.
5. Stroll around Northampton
Distance: Around 50 minutes by car, and 1 hour by bus
Northampton is another nearby town with lots going on, and if you head to the market in Market Square, you'll get to experience a market that has been going since… wait for it… 1235! It's one of England's oldest continuously running markets, and you can go shop there every day except Mondays.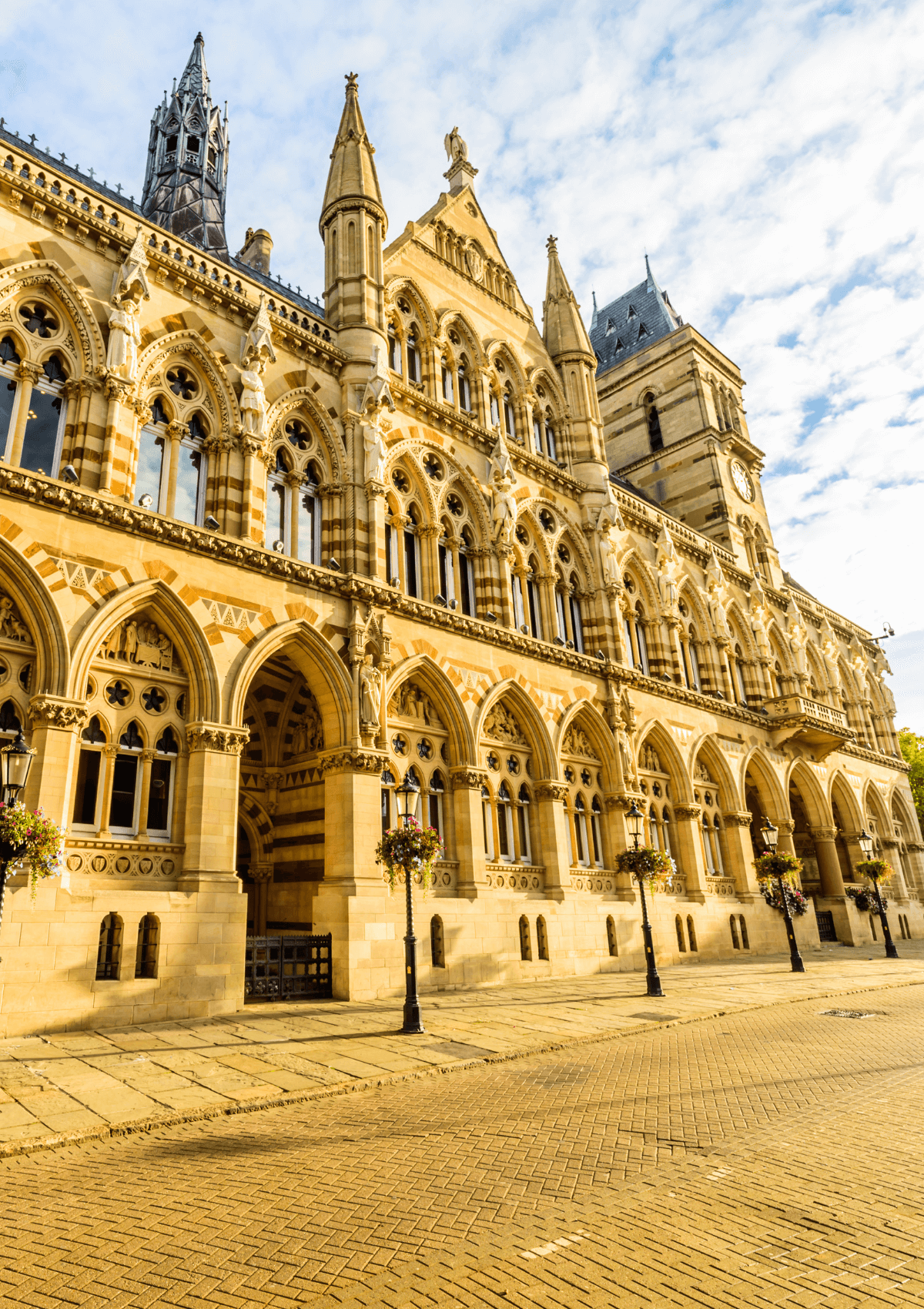 Walk around the town to spot landmarks like the Guildhall, the famous Holy Sepulchre (one of four Norman round churches in England), Delapré Abbey, and more. Then do a spot of shopping, or head to one of the many restaurants for dinner. Northampton is around an hour by direct bus, making it one of the best day trips from Coventry if you prefer this mode of transport.
6. Discover Leicester
Distance: Around 45 minutes by car
Leicester is a brilliant city with even more to do, from its historic monuments to its abundant shopping, bars and restaurants, you'll never run out of things to keep you entertained there.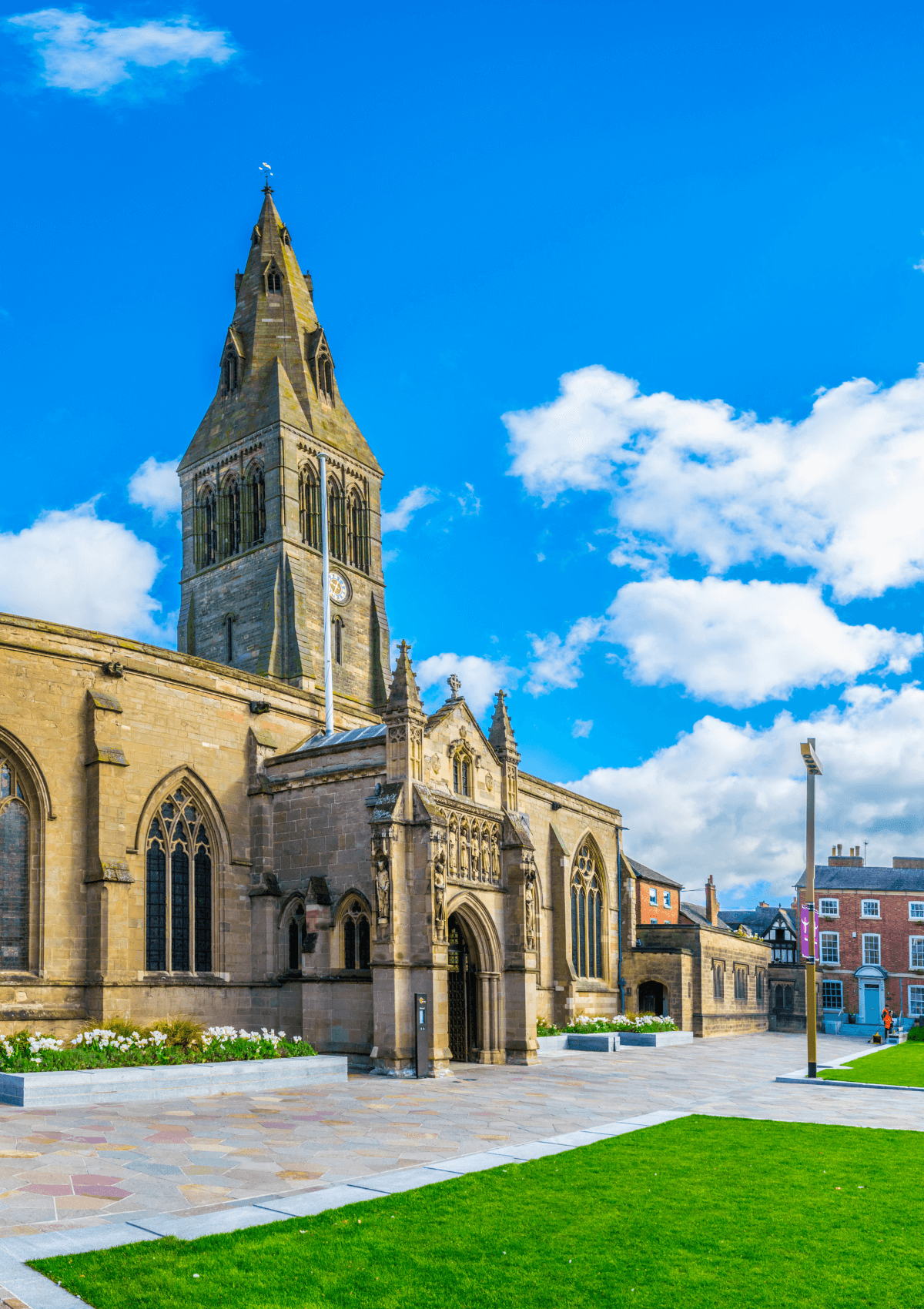 Visit picturesque Abbey Park for a spot of nature, book to visit the National Space Centre to marvel at the Planetarium, and Leicester City F.C. fans can take a tour of King Power stadium for a peek at the magic.
There are plenty of museums in Leicester too for history fans; The Guildhall Museum offers a glimpse at a timber-framed landmark built in 1390, the King Richard III Visitor Centre shares facts about the Wars of The Roses and how King Richard came to power, or for something a bit quirky, the Retro Computer Museum is a fantastic place to revisit past computers and gaming systems. Leicester always offers one of the best day trips from Coventry, with loads to do for all tastes and ages.
7. Go shopping at Bicester Village
Distance: Around 1 hour by car
Around a 1 hour drive from Coventry is one of the best shopping experiences in the entire country. In fact, it's one of the 10 best spots for outlet shopping in England!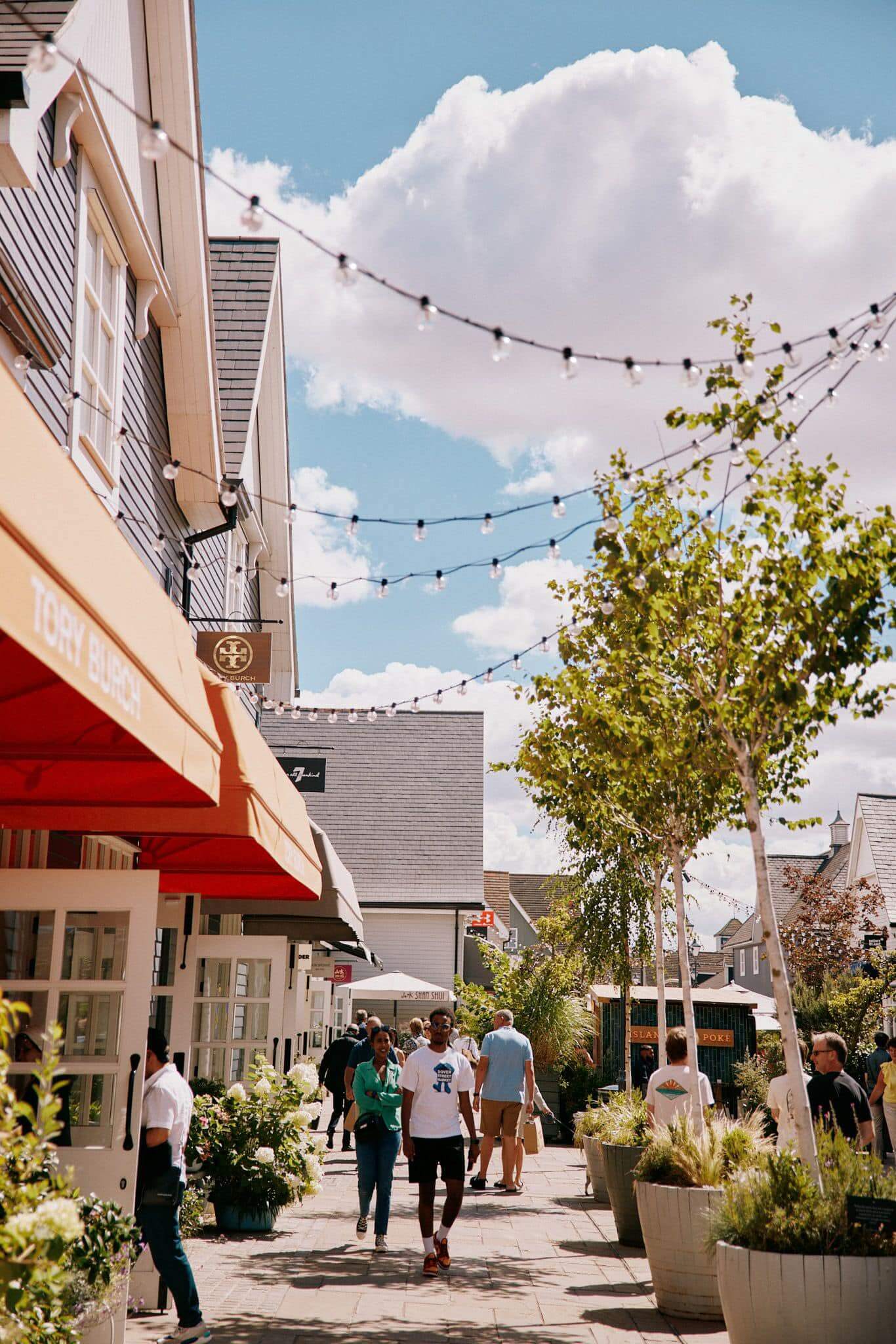 This is one of the best day trips from Coventry if you're looking to treat yourself to some retail therapy. It has brilliant sales and offers on throughout the year, and a great range of luxury labels that you won't want to miss out on at outlet prices.
Aside from the awesome shopping experience, a visit to Bicester Village is always a lovely day out as it's beautiful to walk around in, plus there is a great play area if you're bringing little ones, and lots of eateries with a wide range of cuisines.
8. Be amazed by Coughton Court
Distance: Around 40 minutes by car
Another National Trust site, and one you absolutely must bring your camera to. Coughton Court is simply spectacular, taking you right back to Tudor times and making for a magical day out.
Home to the Throckmorton family for around 600 years, this huge home has a marvellous history that will have you wide-eyed and wowed. Walk around the historic house, gaze at the gorgeous gardens, and make memories with the kids in the play area or on woodland trails.
Don't leave without getting a scrumptious cream tea at the restaurant. Easily one of the best day trips from Coventry that will suit the whole family.
9. Discover ancient history at Letocetum Roman Baths
Distance: Around 40 minutes by car
For many of us, there is nothing more interesting than ancient history, and Letocetum Roman Baths has this in spades. Letocetum Roman Baths and Museum is really fascinating to walk around, although probably best for teens and adults as there isn't much there for younger children.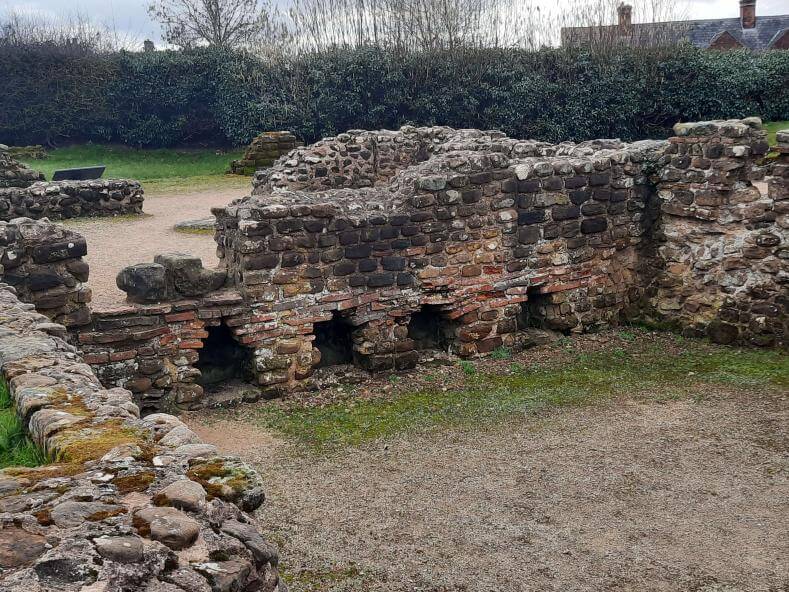 The Letocetum Roman Baths were a key military staging post and posting station when the Romans came to Letocetum in 50 CE. There, they created a fortress in the early years of the invasion of England, and what remains today is a National Trust site.
Taking a day trip to these Roman remains allows you to see what's left of the stone bath house and mansio (a Roman inn), which is thought to have been built around 130 CE. If you love to learn about Roman architecture, this is one of the best day trips from Coventry you can do.
10. Go walking in The Cotswolds
Distance: Around 45 minutes by car
Coventry is perfectly situated just a 45 minute drive away from the north of the Cotswolds, so if you love walks in nature, you'll be spoilt for choice.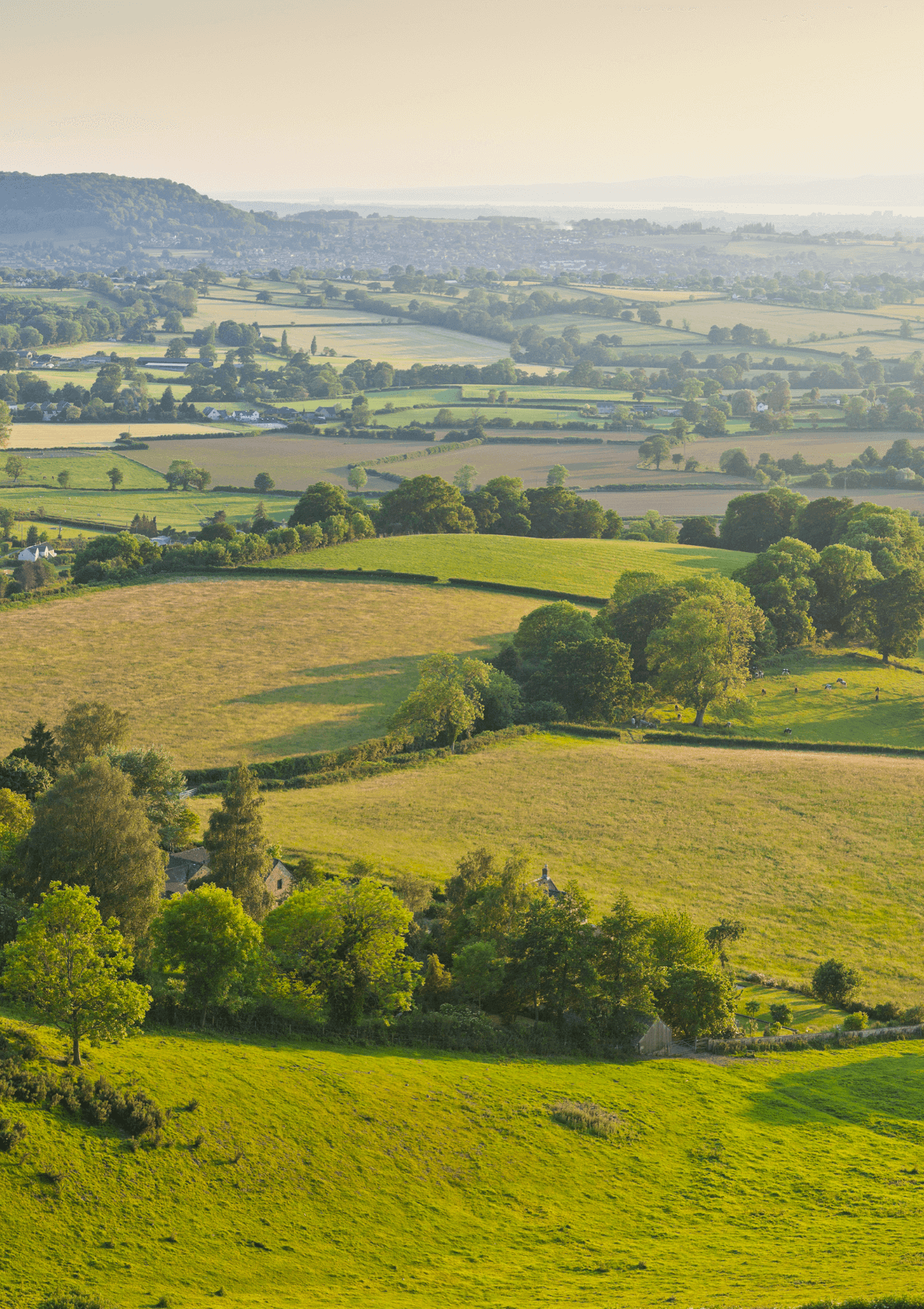 Although the Cotswolds is a huge area, you'll find some gorgeous walking routes in the northernmost section so there's no need to go further unless you have your eye on somewhere specific. Head to the Hill Farm area to ramble, spot wildlife, and take in the best of the great British countryside.
Or if you want to head somewhere with more civilisation (meaning cafes for tea and cake after your walk!), Moreton-in-Marsh is a great spot. This picturesque town has a busy market every Tuesday where you'll find around 200 bustling stalls. Any time spent in the beautiful Cotswolds will be one of your best day trips from Coventry.
If you fancy going a bit further in, here are 8 great days out in the Cotswolds.
The Best Day Trips from Coventry (All Within an Hour)
Coventry is in a fantastic spot for local exploration, with a number of metropolitan areas nearby, plenty of lovely, quaint towns to discover, lots of historic buildings and an abundance of nature. What more could you ask for? This list of the best day trips from Coventry has lots for all ages and interests.
Got another great day trip from Coventry in mind? Let us know in the comments so we can keep adding to the list!
Quick List: 10 of the Best Day Trips from Coventry (All Within an Hour)
Explore nearby Birmingham
Check out Charlecote Park
Visit the town of Banbury
Take in the history at Warwick Castle
Stroll around Northampton
Discover Leicester
Go shopping at Bicester Village
Be amazed by Coughton Court
Discover ancient history at Letocetum Roman Baths
Go walking in The Cotswolds
---