Want to make the most of your day out in Liverpool? From the Beatles and football to art and shopping, there's plenty to keep you occupied on a Liverpool day out.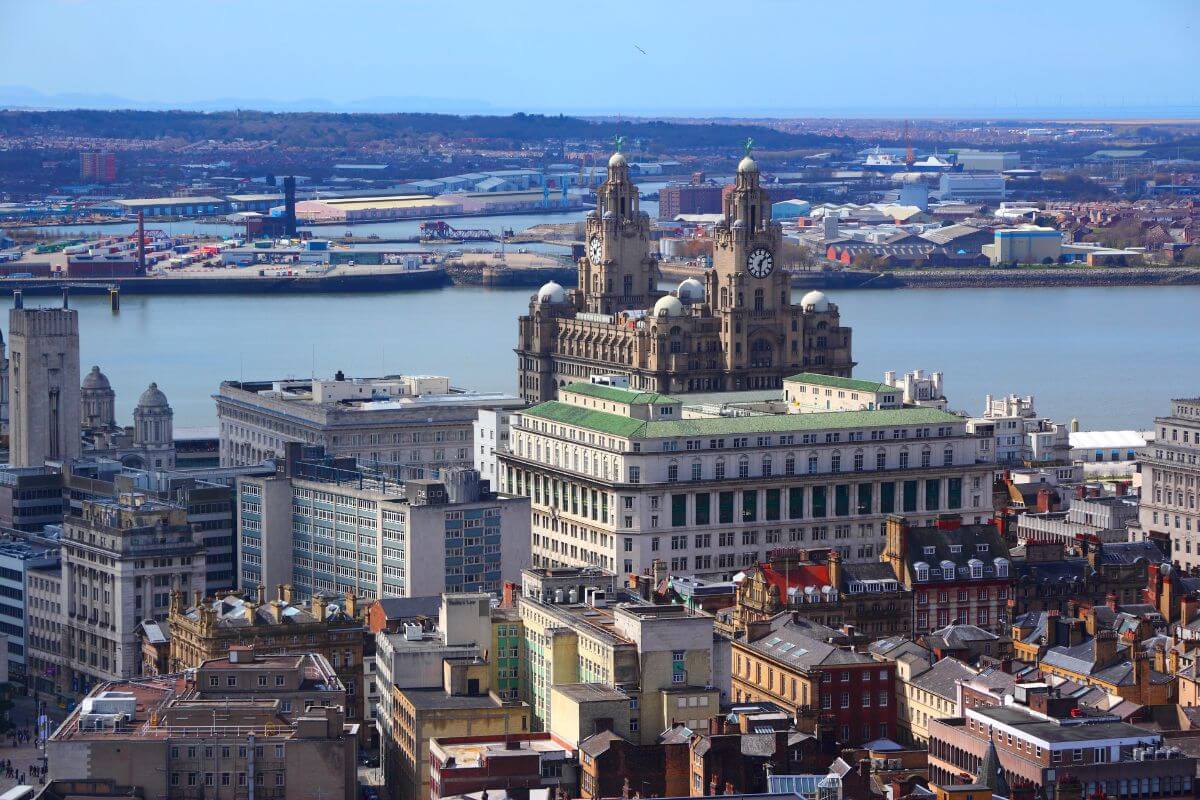 In recent history, Liverpool's fame has been bolstered by cultural exports ranging from Liverpool FC to the Beatles. But with a rich maritime and industrial legacy, Liverpool has been a major influence on the entire globe for centuries.
Spend a day or two in the heritage port city of Liverpool, and you can discover fascinating architecture, diverse museums, excellent shopping destinations and spectacular waterfront landmarks. You'll soon understand why we think Liverpool is one of England's best places to visit in 2023.
You'd certainly need more than a couple of days to experience everything the city has to offer, but a Liverpool day out is enough to squeeze in attractions such as the Albert Dock, Tate Liverpool and Anfield. Read about our favourite attractions in Liverpool for a bit of inspiration on your day trip.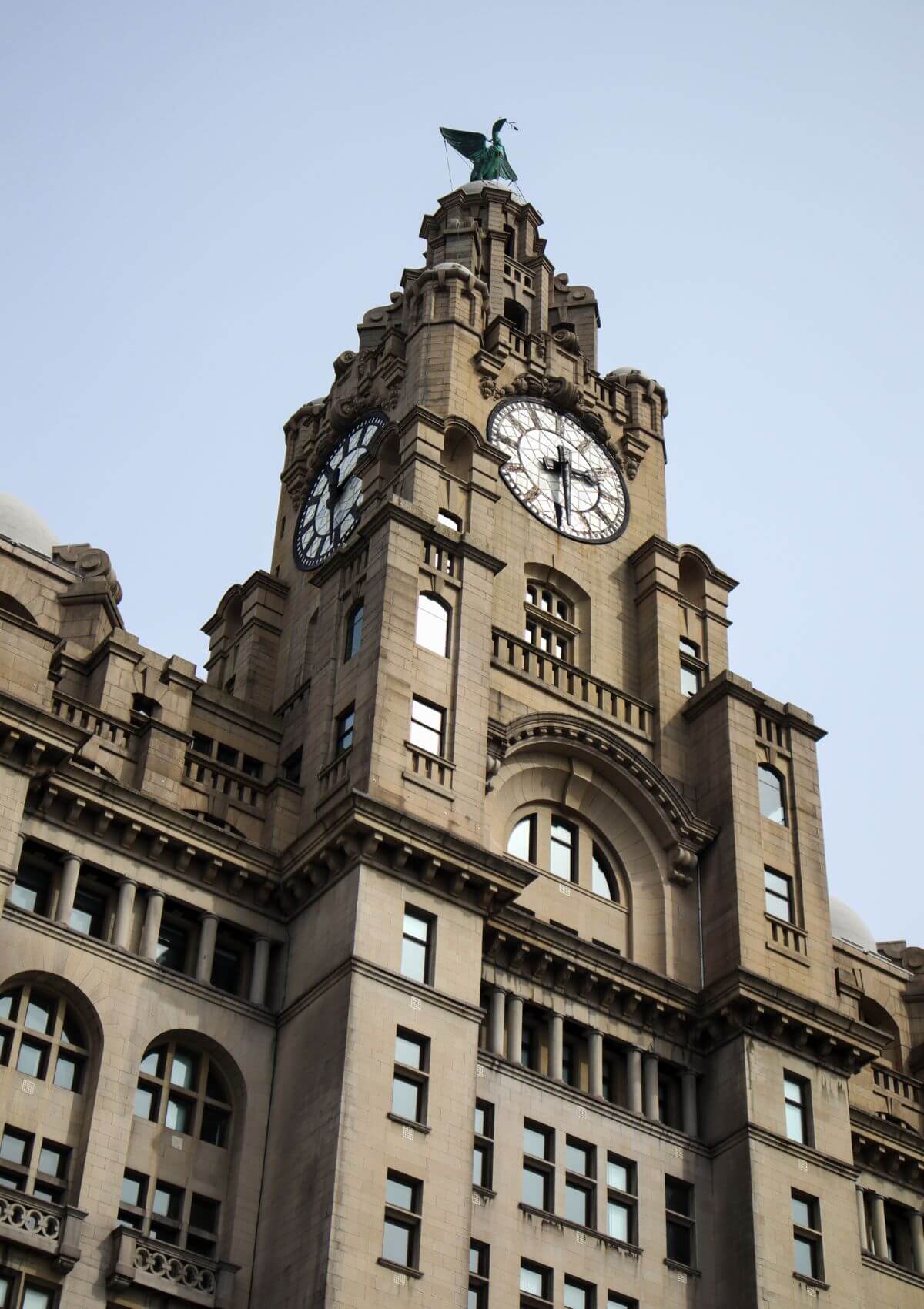 Amazing Days Out in Liverpool
Need a helping hand organising your Liverpool day out? Visiting these top attractions in Liverpool will help you make the most of your time in the city.
1. The Beatles Story
Liverpool may have played a major role in British and global affairs for centuries, but the city was really put on the map in the 60s by the Beatles. In fact, the Beatles are among the most famous things to come from England.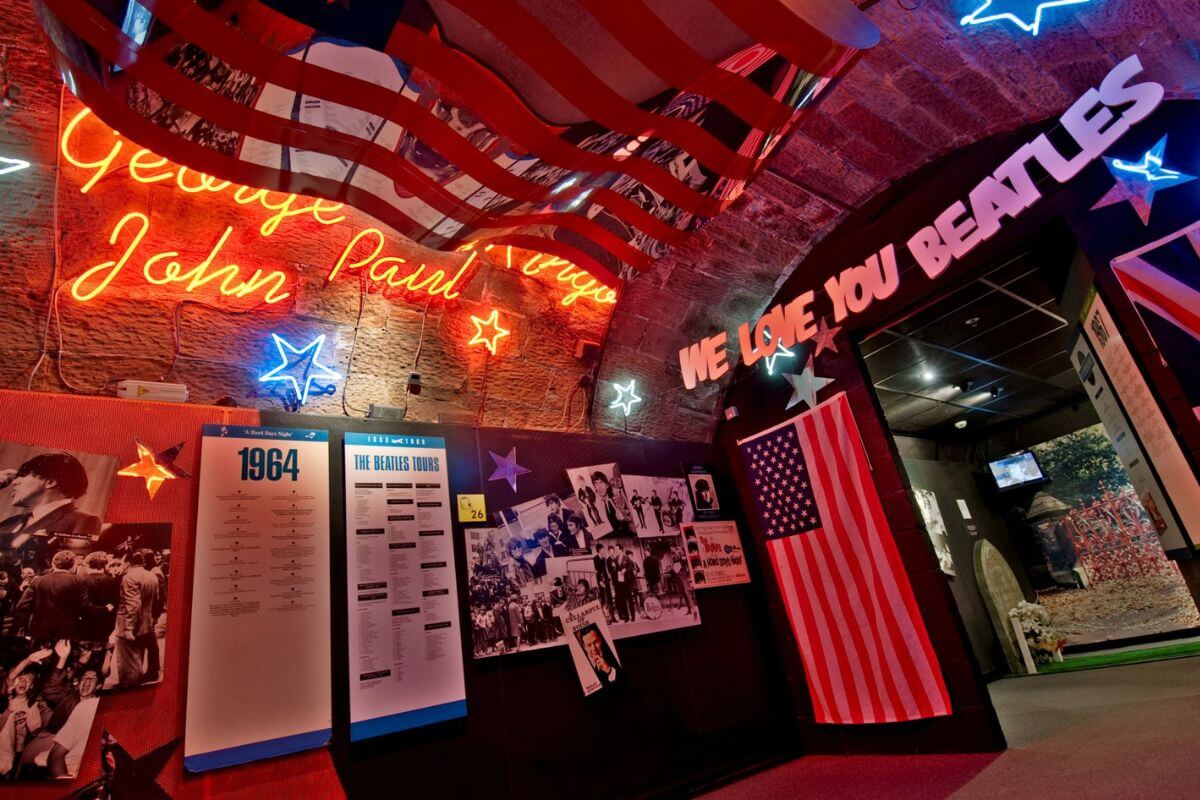 At The Beatles Story, you can learn about the band's meteoric rise while browsing iconic artefacts that include George Harrison's first guitar and John Lennon's round glasses. You can also explore recreated locations from the Band's history, such as the Abbey Road Studios and the Cavern Club.
Audio guides are available in 12 languages, making The Beatles Story one of the best attractions in Liverpool for both local and international visitors. It's also an amazing place to visit on a day out in Merseyside.
2. Albert Dock
Similar to many cities in North England, Liverpool was once a hub of industry and manufacturing, which was partly driven by the docks that give access to the seas.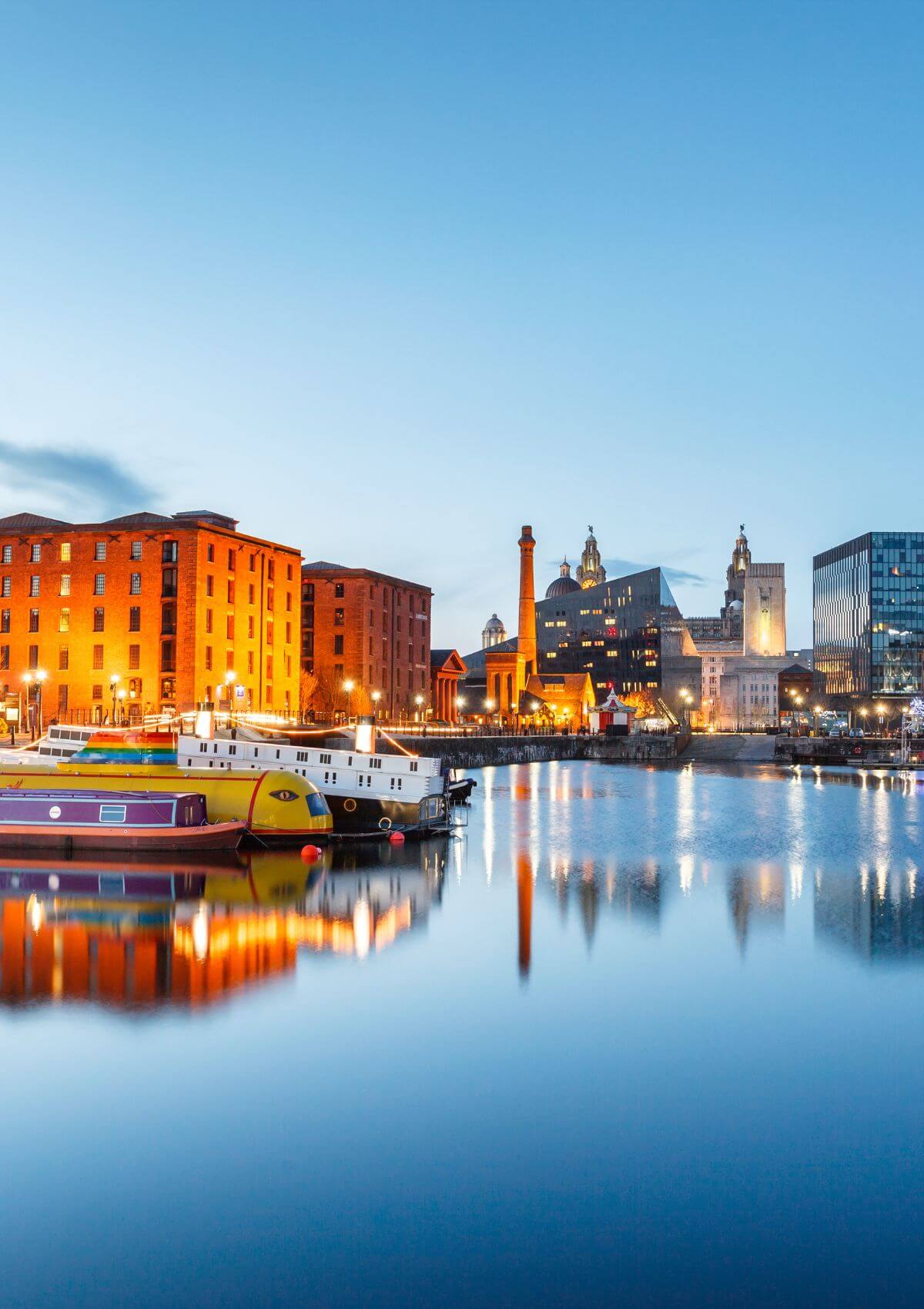 The famous heritage site of Albert Dock serves as a reminder the city's industrial legacy. Millions of visitors flock to this well-preserved site annually for a glimpse into Liverpool's maritime and industrial past. It's one of the most popular places to visit in North West England.
After exploring the historic sections of Albert Dock, you can end your day out in Liverpool in the recently regenerated area, where you'll find bars, restaurants and plenty of evening entertainment.
Albert Dock is also a jumping off point for boat tours and ferry rides in Liverpool. If you enjoy the view of the waterfront, you might be interesting in strolling along the banks of England's most interesting rivers.
3. Anfield Stadium
Liverpool FC is one of England's most successful professional football teams, with a fanbase that spans the entire world. If you want an insight into what goes on behind the scenes at LFC, you should book an Anfield Stadium tour.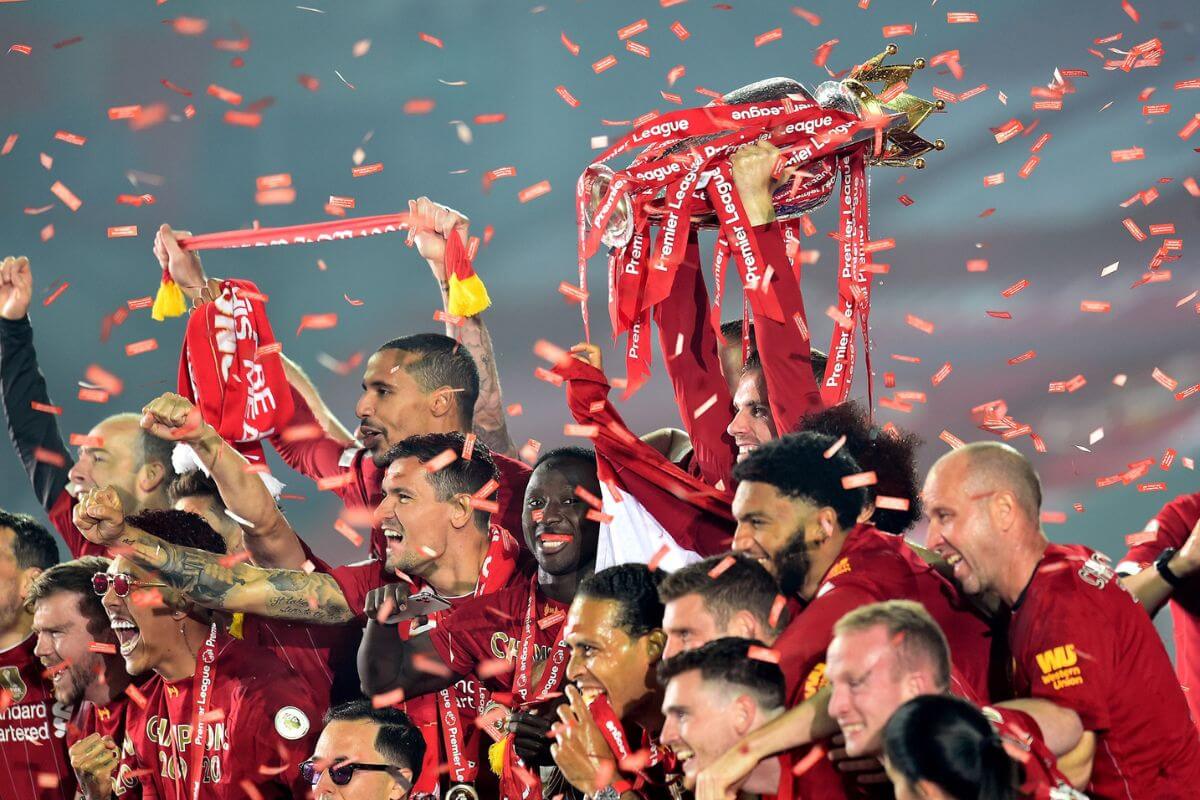 While exploring this historic sports venue in Liverpool, you'll get a sneak peak of changing rooms, trophy displays and the manager's dugout. You'll also follow in the footsteps of legends like Gerrard through the player's tunnel.
Booking Anfield Stadium tours well in advance is essential – they're highly sought after days out in Liverpool.
If you can't get enough football during your time in England, you might want to try a few more of the best days out for sports fans.
4. Museum of Liverpool
Situated inside a magnificent modern building overlooking Liverpool's UNESCO-listed waterfront, the Museum of Liverpool is dedicated to the history of the city and the region.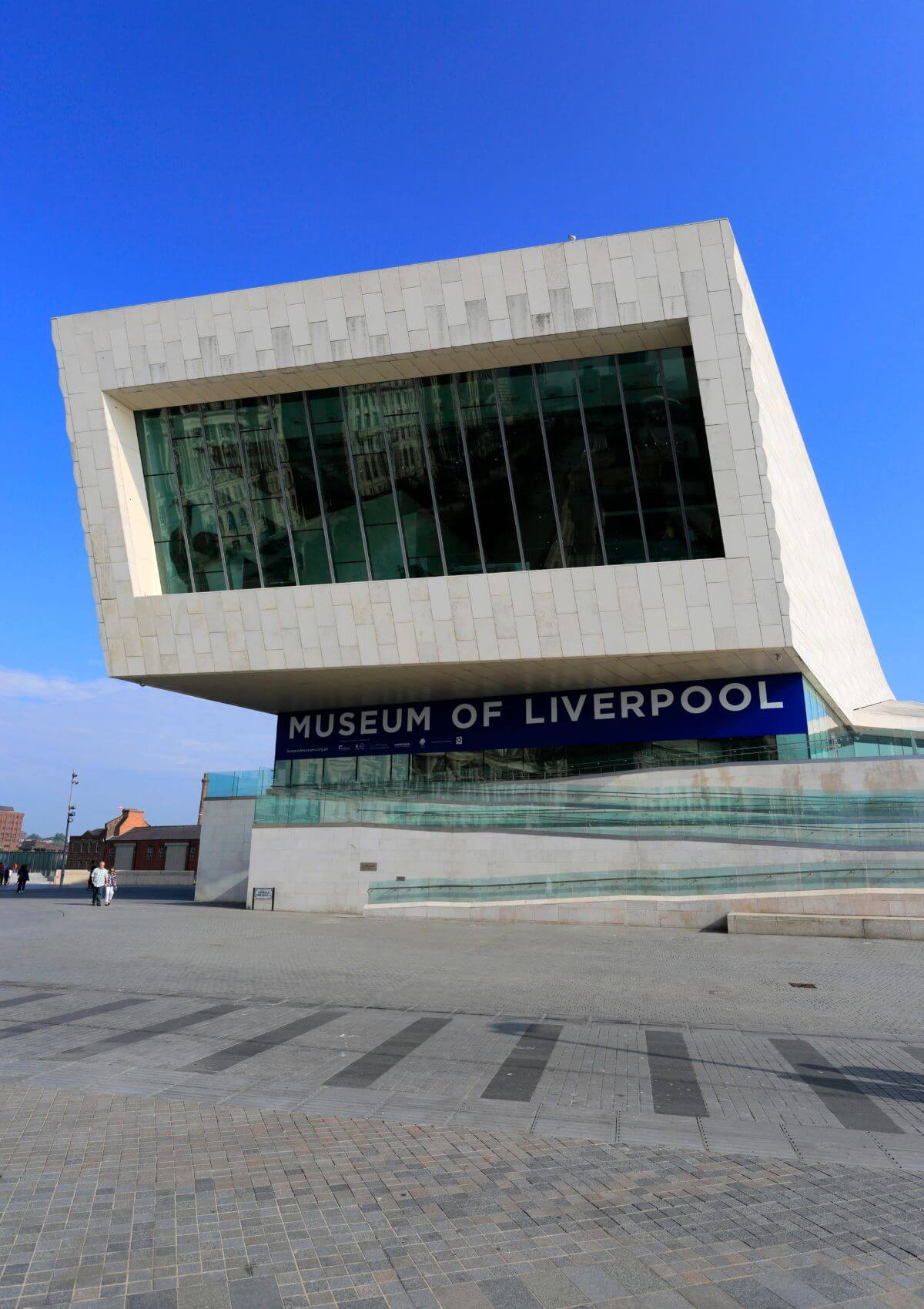 The museum houses over 6,000 objects that shed light on Liverpool's heritage. Popular exhibits include the King's Regiment archive, the Land Transport collection and Ben Johnson's Liverpool Cityscape. From the skylight galleries, you can take in sweeping views of landmarks like the Three Graces.
With no admission charges to the permanent displays, the Museum of Liverpool offers one of the best free days out in Liverpool for families. Liverpool is also a great idea if you're looking for somewhere to spend a day out by yourself.
5. 251 Menlove Avenue
The unassuming house at 251 Menlove Avenue is marked by a small blue plaque, revealing it to be the childhood home of John Lennon.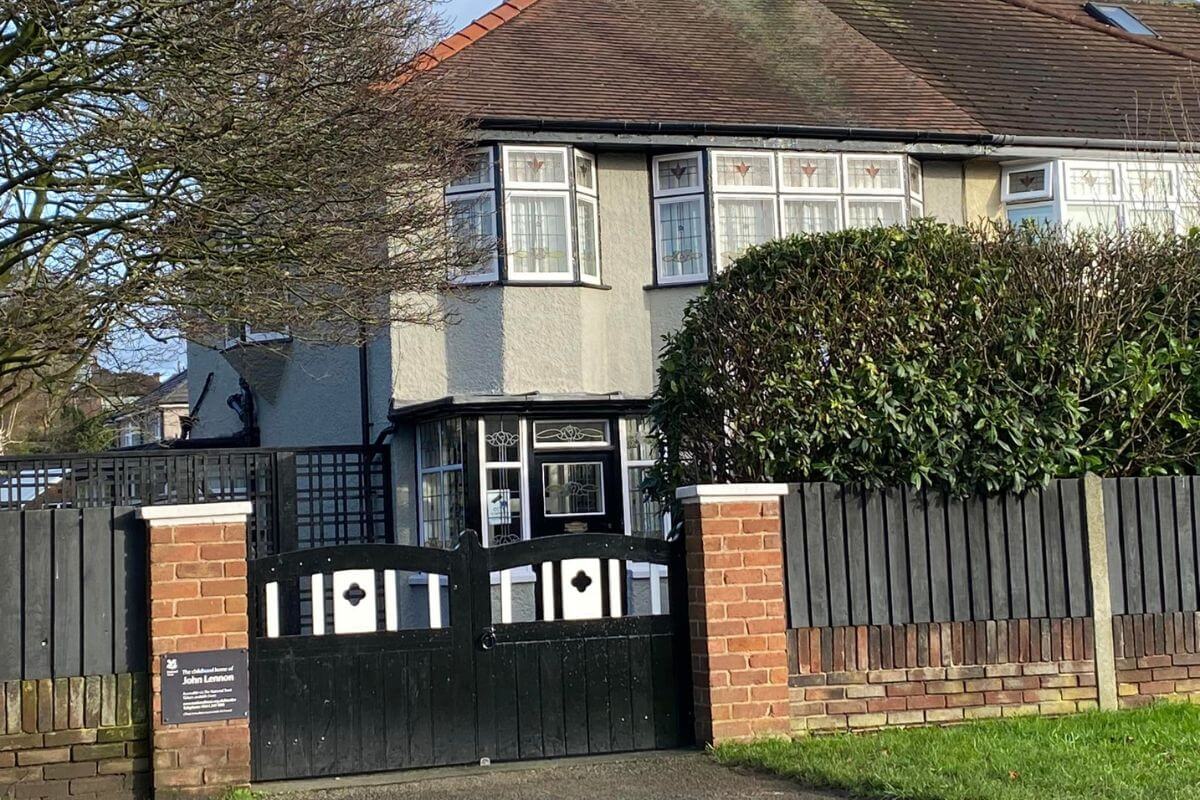 The Beatles star lived at the house until the age of 22 and is known to have written at least one of the Beatles most famous songs at the address. Now owned by his surviving wife Yoko Ono, the house is a listed building, and it's possible to take a tour inside.
Redecorated to look as it did when Lennon lived here in the 1950s, 251 Menlove Avenue offers a nostalgic step back in time to the very early years of one of England's most beloved musicians.
6. Tate Liverpool
If you want to browse one of North England's largest collections of modern and contemporary art on your day out in Liverpool, you need to pay a visit to Tate Liverpool.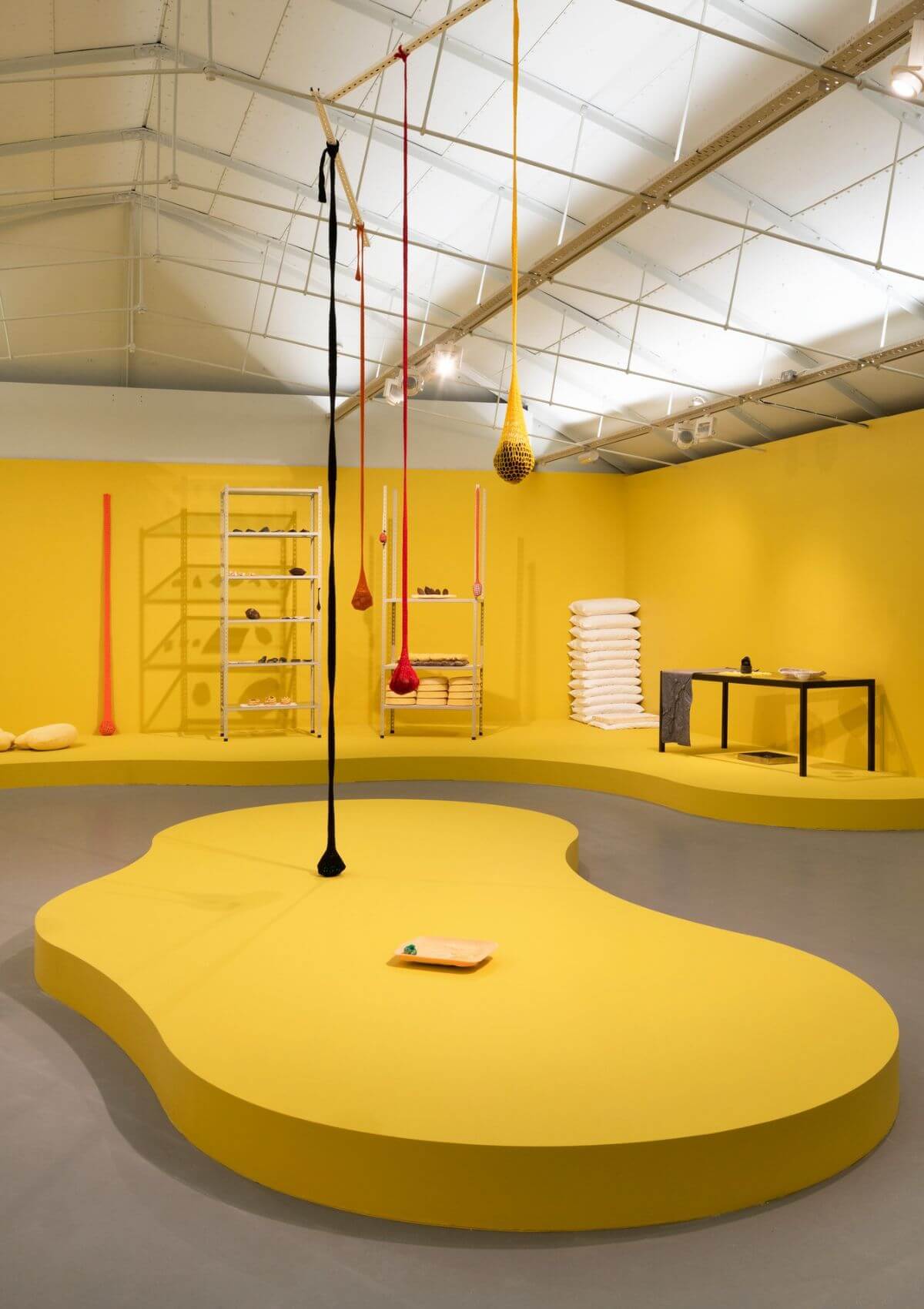 Established at the Albert Dock in 1988, this spectacular art gallery showcases artworks from the world-over. Just some famous artists featured at Tate Liverpool include Andy Warhol, Pablo Picasso and Claude Monet.
Access to the permanent displays at Tate Liverpool is free, and the gallery regularly hosts talks, special events and temporary exhibitions. It's open every day from 10am to 5.50pm. Sunday and Monday tend to be the quietest days, though it's always worth booking events and temporary exhibitions in advance. The gallery isn't just a hit with the locals; it's also a popular day out from Manchester.
7. World Museum
In our opinion, Liverpool's World Museum is one of the best museums in England. It's certainly one of the best places to visit for a free day out.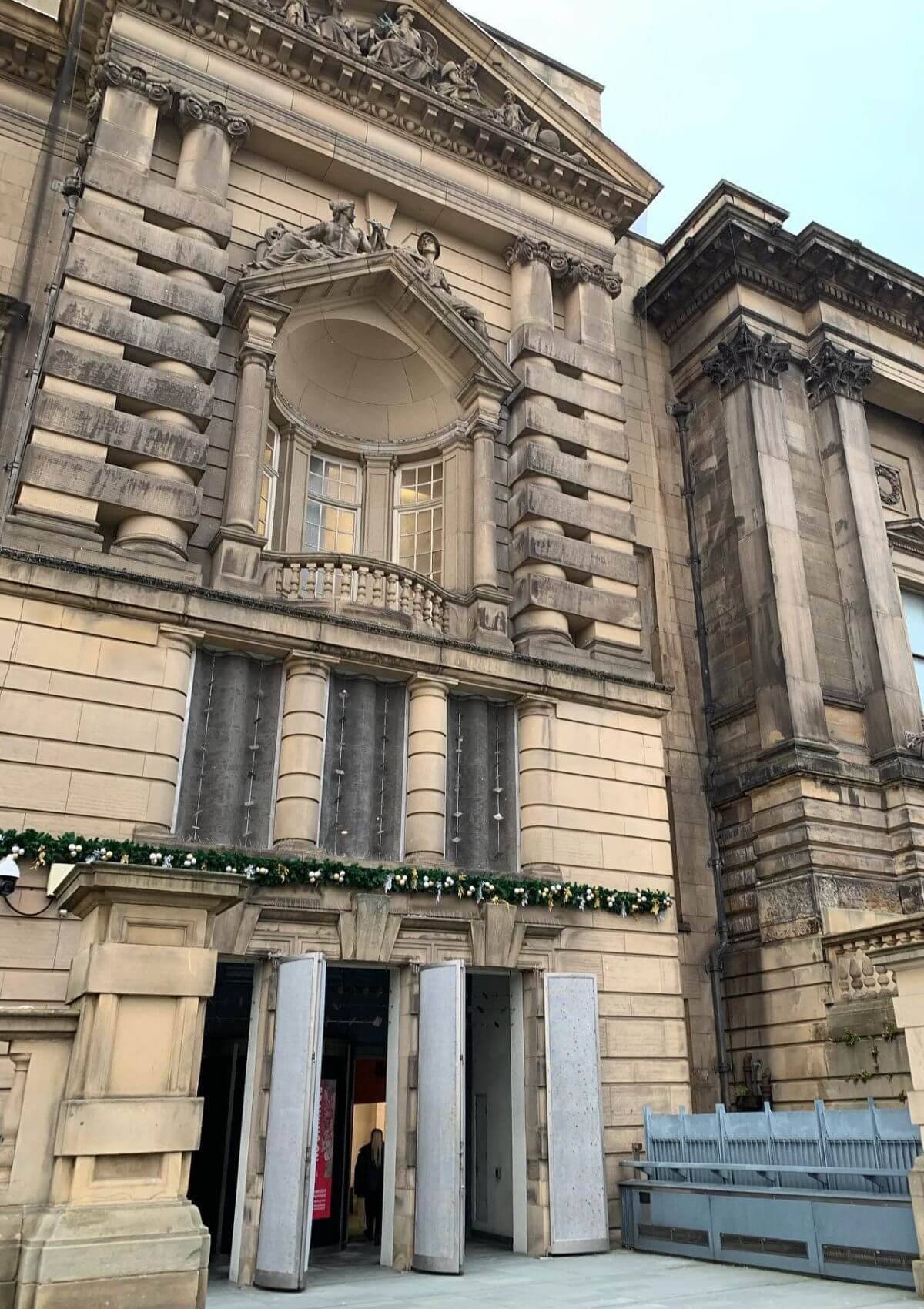 The World Museum first opened its doors in 1851, and it's undergone a series of expansions and renovations during its lifetime. Today, this historic museum is truly cutting edge, with displays including a dinosaur fossil collection, an Ancient Egypt Gallery and an International Space Station exhibit.
Besides artefacts, the World Museum houses a live bug house and an aquarium, making it a great day out in Liverpool for the family and one of the best things to do in England on a rainy day.
If you enjoy viewing the aquarium, you might want to plan some days out to England's best zoos.
8. Walker Art Gallery
Art enthusiasts will want to pay a visit to Liverpool's Walker Art Gallery, home to famous pieces from across history. There's European art dating all the way back to the 1300s as well as more modern work by artists such as David Hockney and Rembrandt.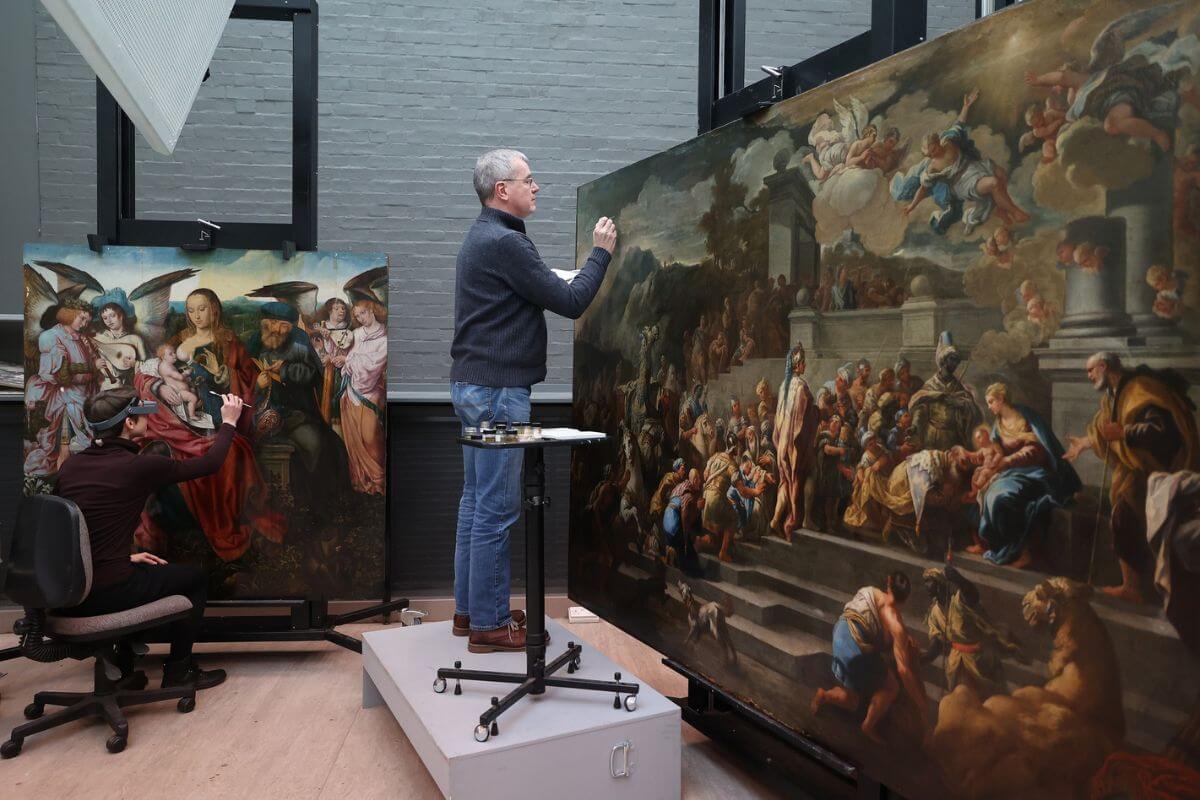 It's not just paintings either; the gallery also holds a collection of sculptures and fashion pieces, making it a diverse gallery to explore on a day out in Liverpool. There are always some temporary exhibitions on display too, so who knows what you'll discover during your visit! You can take a guided tour of the gallery or wander around in your own time; the choice is yours.
9. Stanley Park
The Grade II listed Stanley Park covers an area of 110 acres in between the football stadiums of Everton (Goodison Park) and Liverpool (Anfield).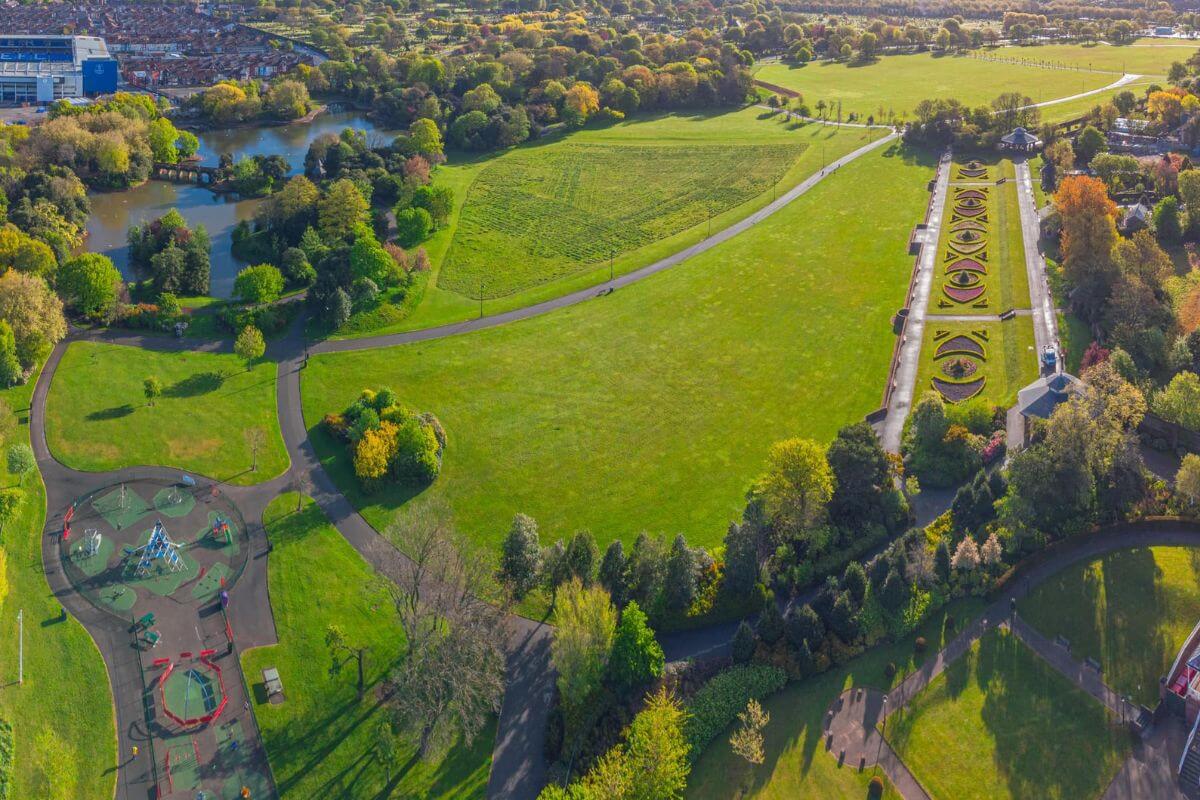 The main historical draw of Stanley Park is the Victorian-era Isla Gladstone Conservatory, which today hosts a contemporary café that serves delicious breakfast and lunch options. There are also play areas for the kids, fishing lakes and plenty of space for walking and picnicking.
If you enjoy strolling around greenspaces that offer a retreat from city life, you might want to learn about some of England's biggest and best gardens.
10. Chinatown
Lots of big English cities have a Chinatown, but Liverpool's is special.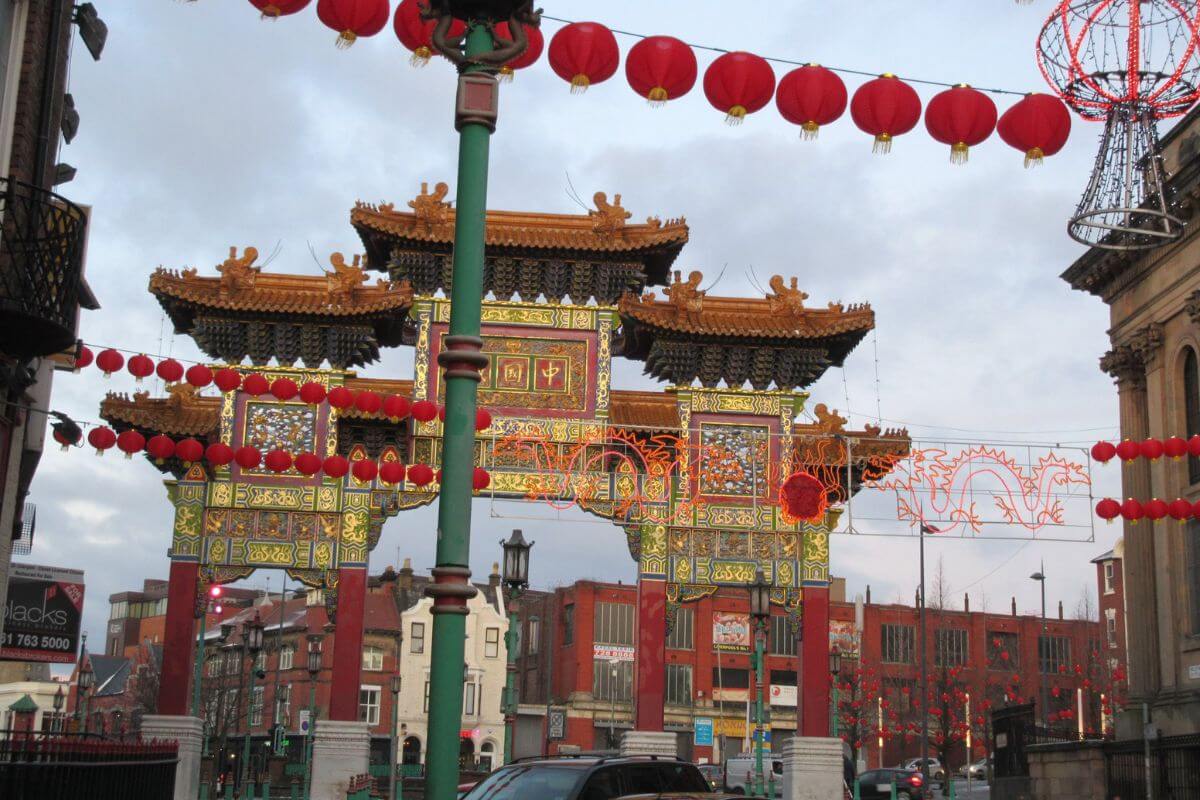 Home to the oldest Chinese community in the whole of Europe, Liverpool Chinatown is accessed through an incredible arch that was built in Shanghai and transported to the city.
Chinatown is always a spectacular place to explore, decorated with stunning lanterns and home to some of Liverpool's friendliest residents. There are countless places to eat in Chinatown, all serving up authentic East Asian food.
11. Liverpool ONE
For a spot of shopping on your day out in Liverpool, head over to Liverpool ONE, where you'll find more than 170 shops, restaurants and bars.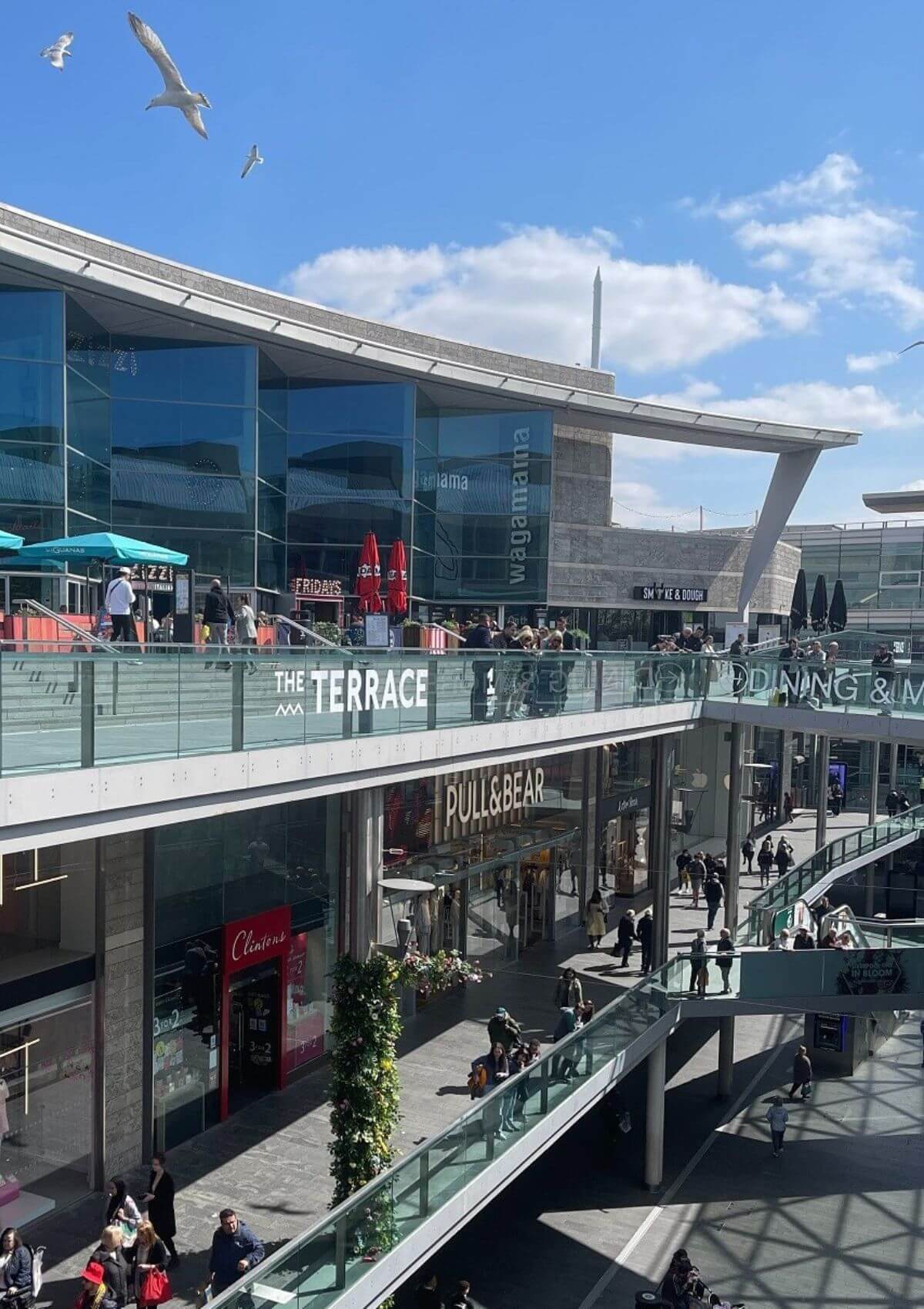 Liverpool ONE marks the epicentre of Liverpool's designer fashion scene. Just some brands that reside in this huge open-air shopping centre include Tessuti, The White Company, Victoria's Secret and Harvey Nichols.
Liverpool ONE remains open until 8pm through the week, 7pm on Saturday and 5pm on Sunday. Visit around 10am on a weekday to avoid jostling with crowds.
12. Empire Theatre
The Empire Theatre was constructed in 1925 on the former site of a smaller theatre that opened way back in 1866. Despite boasting a long history, the Empire Theatre is still home to the UK's biggest two-tier auditorium.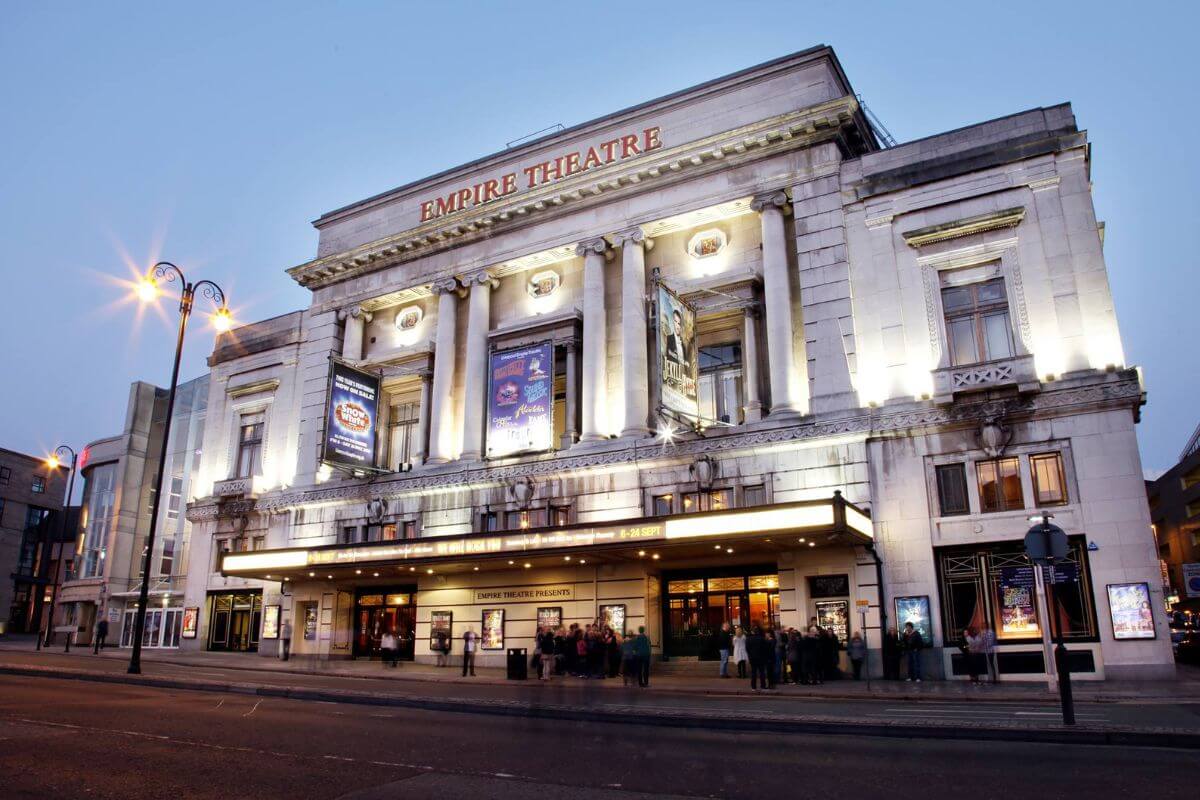 Showcasing performances such as musicals, concerts and touring productions, the Empire Theatre is the perfect place to end one of your days out in Liverpool.
The Empire Theatre is conveniently located just a stone's throw from the train station on Lime Street, one of Liverpool's busiest and most famous streets.
13. The Bluecoat
At The Bluecoat, you can attend events that celebrate literature, art, dance and music in a Grade I listed building with over three centuries of history.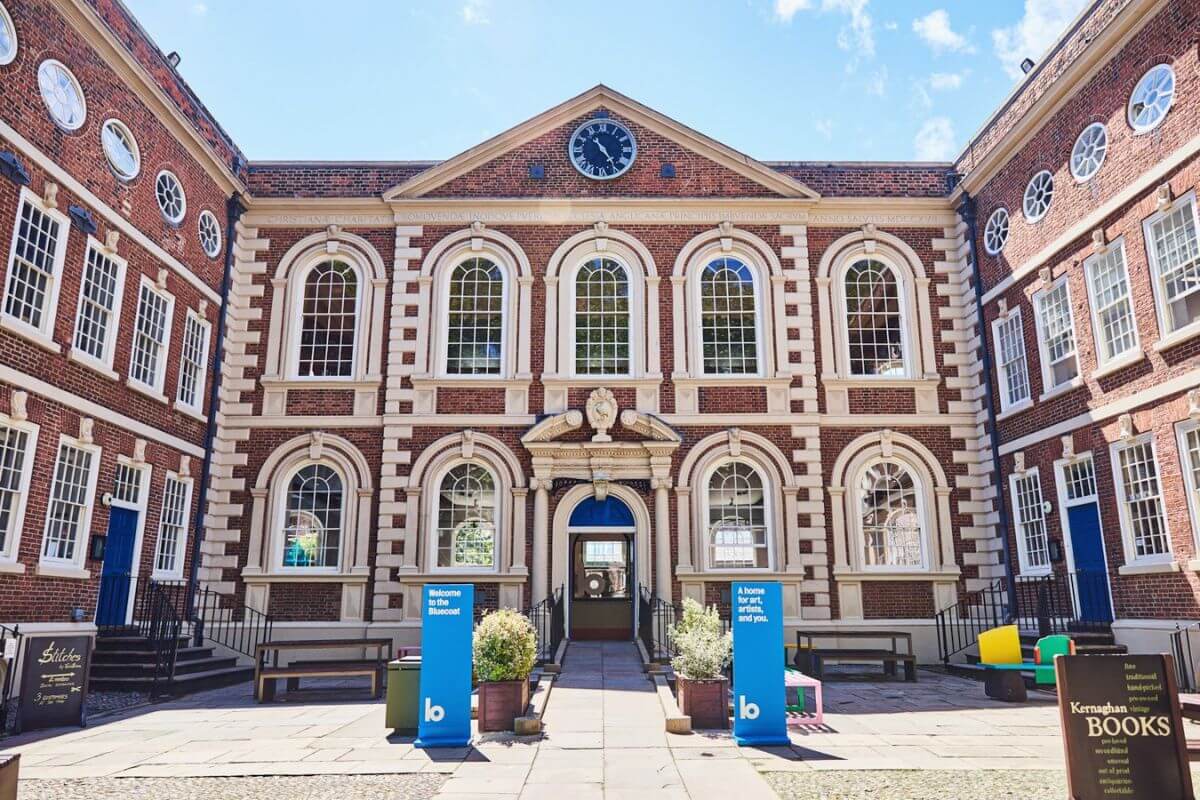 As well as being a base for local artists, Liverpool's Bluecoat showcases artists from all corners of the planet. The gallery's diverse programme of events and exhibitions ensures no two visits are ever the same.
Many permanent exhibitions at The Bluecoat are free of charge. When you're done browsing art, you can fill up on delicious bites at the café or stock up on handmade gifts at the museum's independent retailers.
14. Williamson Tunnels Heritage Centre
The Williamson Tunnels Heritage Centre comprises a network of underground tunnels, passageways and chambers that were developed by tobacco merchant Joseph Williamson in the 19th century.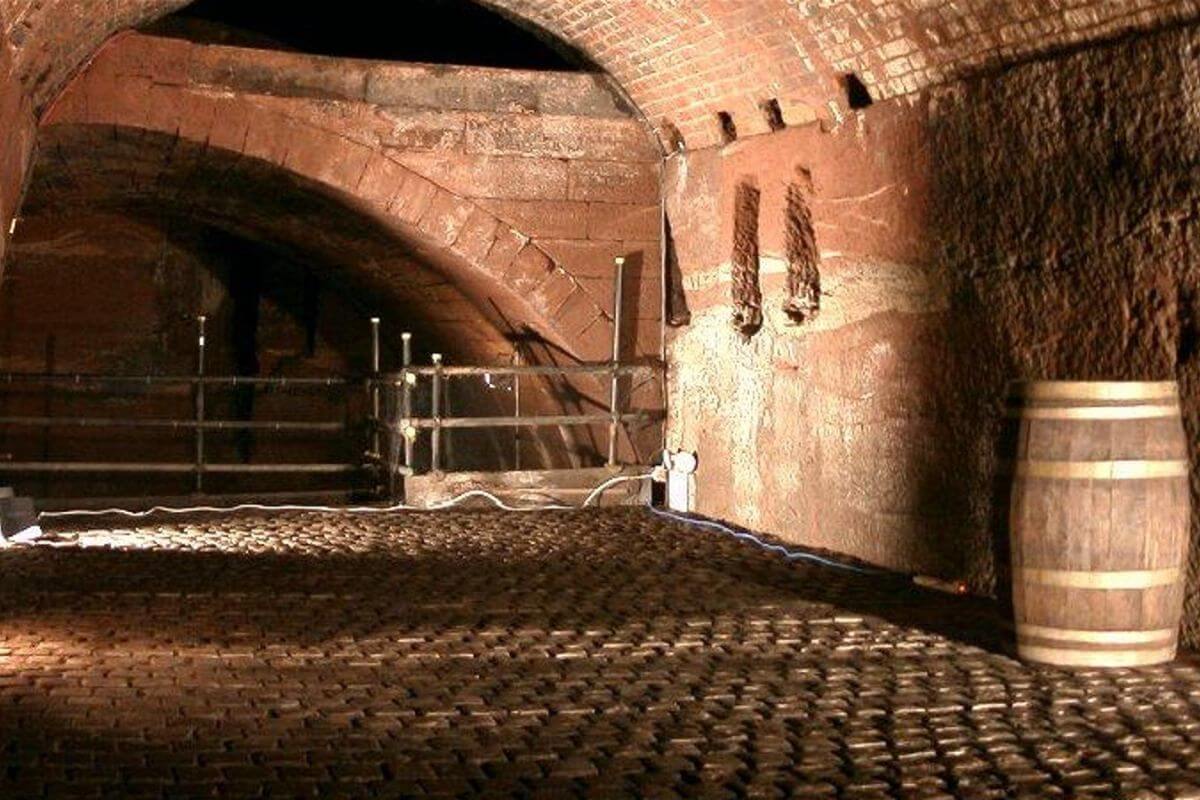 Located beneath the streets around Liverpool's Edge Hill district, the Williamson Tunnels Heritage Centre details the life, business and charitable work of Joseph Williamson. You'll also find out about site's unsolved mysteries during a guided tour.
The Williamson Tunnels Heritage Centre opens from 10am to 4pm on Friday, Saturday and Sunday. Ticket prices at the Williamson Tunnels start at £5 per adult, £3 per child and £15 per family of two adults and up to three children.
Inspiration for your day out in Liverpool
Liverpool is, by far, one of England's most interesting historic cities, boasting a rich maritime, industrial and cultural legacy that's influence can be seen the world-over. Whether you're looking for free things to do in Liverpool or the perfect family day out, this city won't fail to keep you occupied. And when you want to explore beyond the city limits, there are plenty of amazing day trips from Liverpool.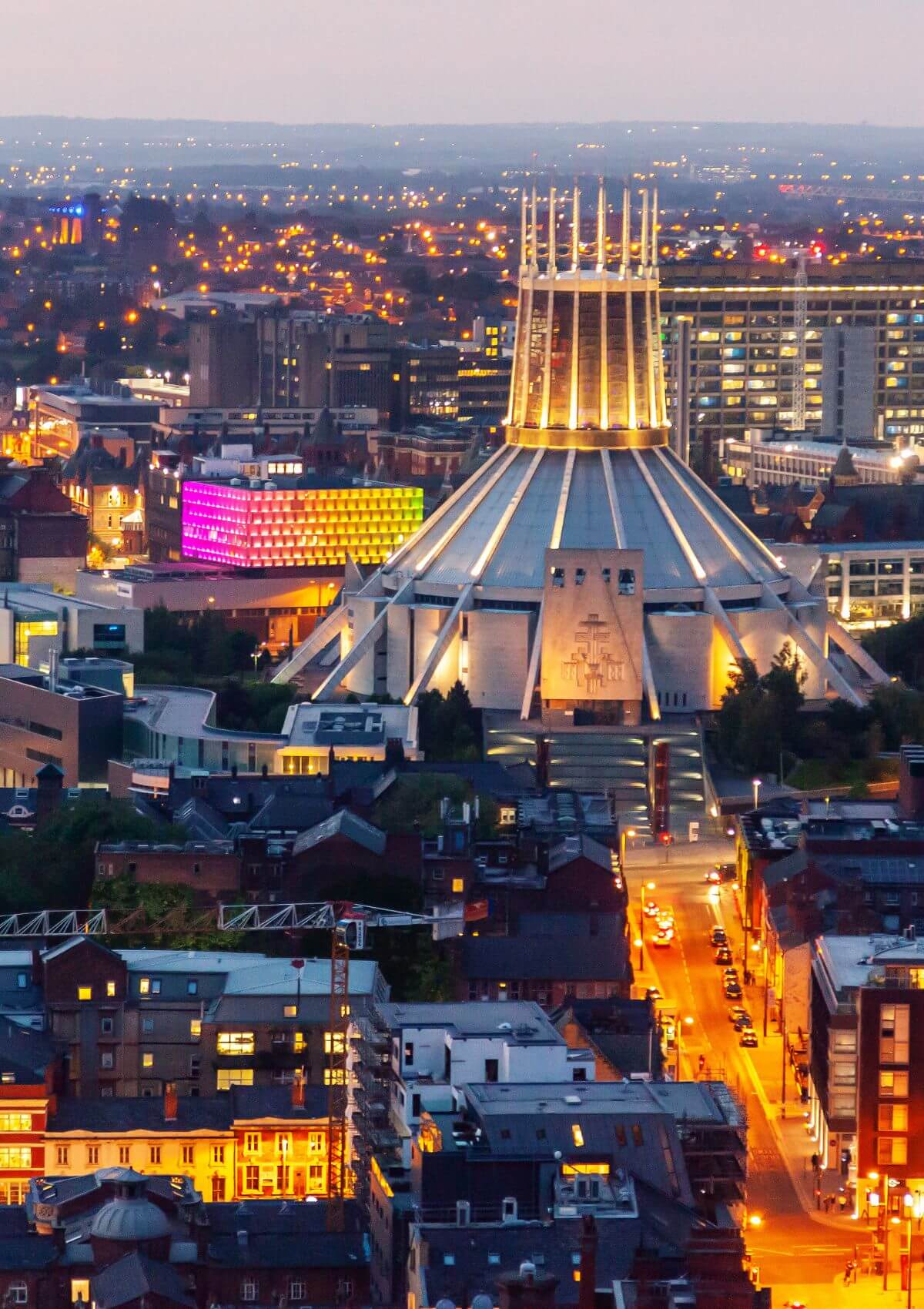 Have we missed any of Liverpool's top attractions that deserve a mention? Let us know in the comments below.
Quick list of days out in Liverpool
The Beatles Story
Albert Dock
Anfield Stadium
Museum of Liverpool
251 Menlove Avenue
Tate Liverpool
World Museum
Walker Art Gallery
Stanley Park
Chinatown
Liverpool ONE
Empire Theatre
The Bluecoat
Williamson Tunnels Heritage Centre
---