9 Best Places to Visit in England in 2023
So many places to see nationwide, but where are the absolute best places to visit in England next year? Let's take a look at what's going on in England in 2023 to draw us in…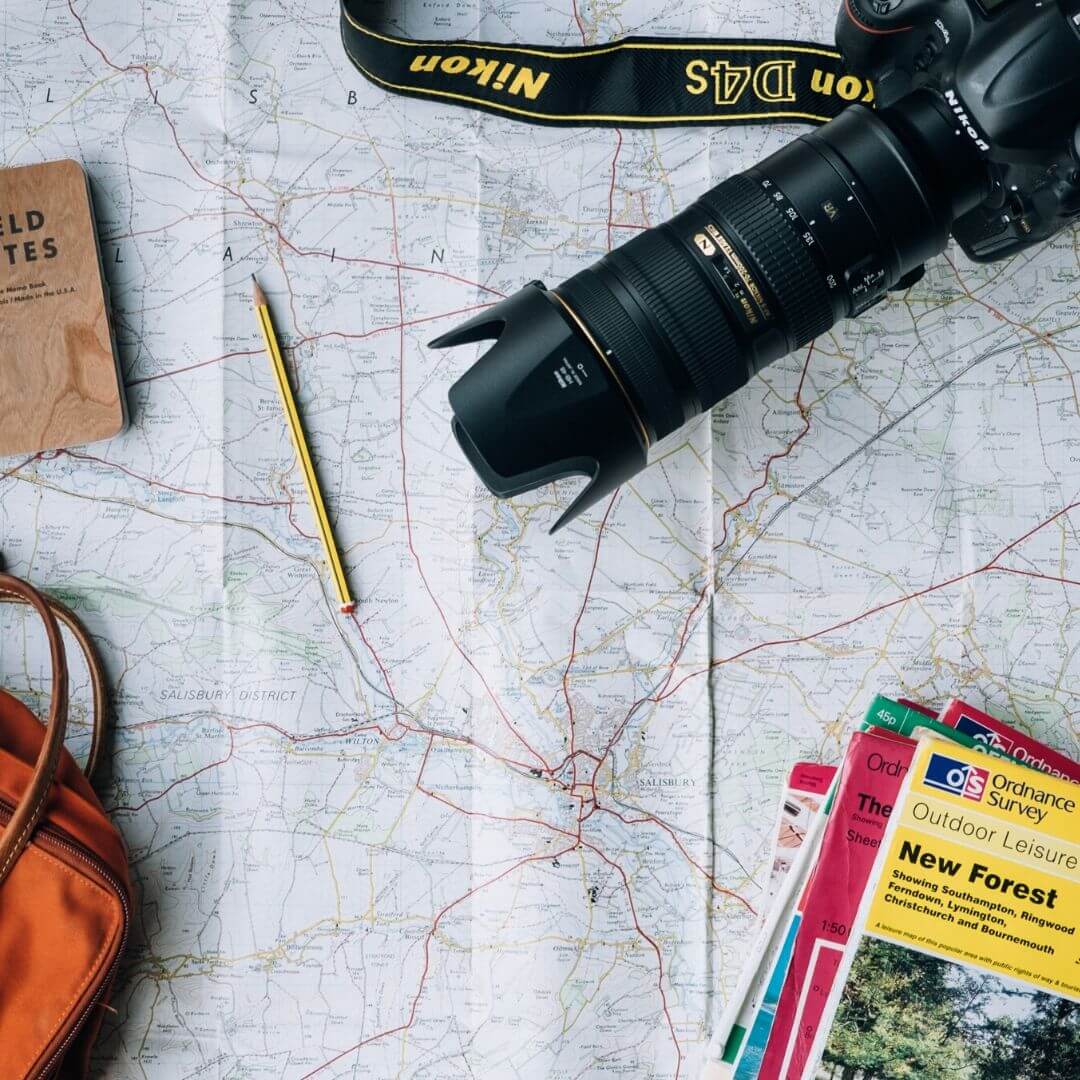 With so many great days out to have in England we thought it might help for us to narrow down exactly where you should be day tripping to in 2023. Some of these wonderful places to visit in England are old classics we just want you to see, others are really having a moment. This is their year to shine, and your time to be in among those rays lapping up the excitement.
We've got an exciting summer in England in 2023, what with the Coronation, Eurovision and all the summer festivals, but don't wait till then to enjoy a day out – here are the greatest places in England to explore in 2023, according to the Day Out in England team, and our readers.
Best places to visit in England 2023: the cities
Best places to visit in England 2023: top attractions
Best places to visit in England 2023: the events
---
Best places to visit in England 2023: the cities
Where to go in 2023? Start with three of the biggest and best cities in England for all the excitement their 2023 calendars can hold.
1. Manchester, Greater Manchester
Considered by some to be England's de facto capital of the North, Manchester's progress seems to have kept up the pace ever since the city sparked the Industrial Revolution, as is reflected by cultural exports ranging from music to sports.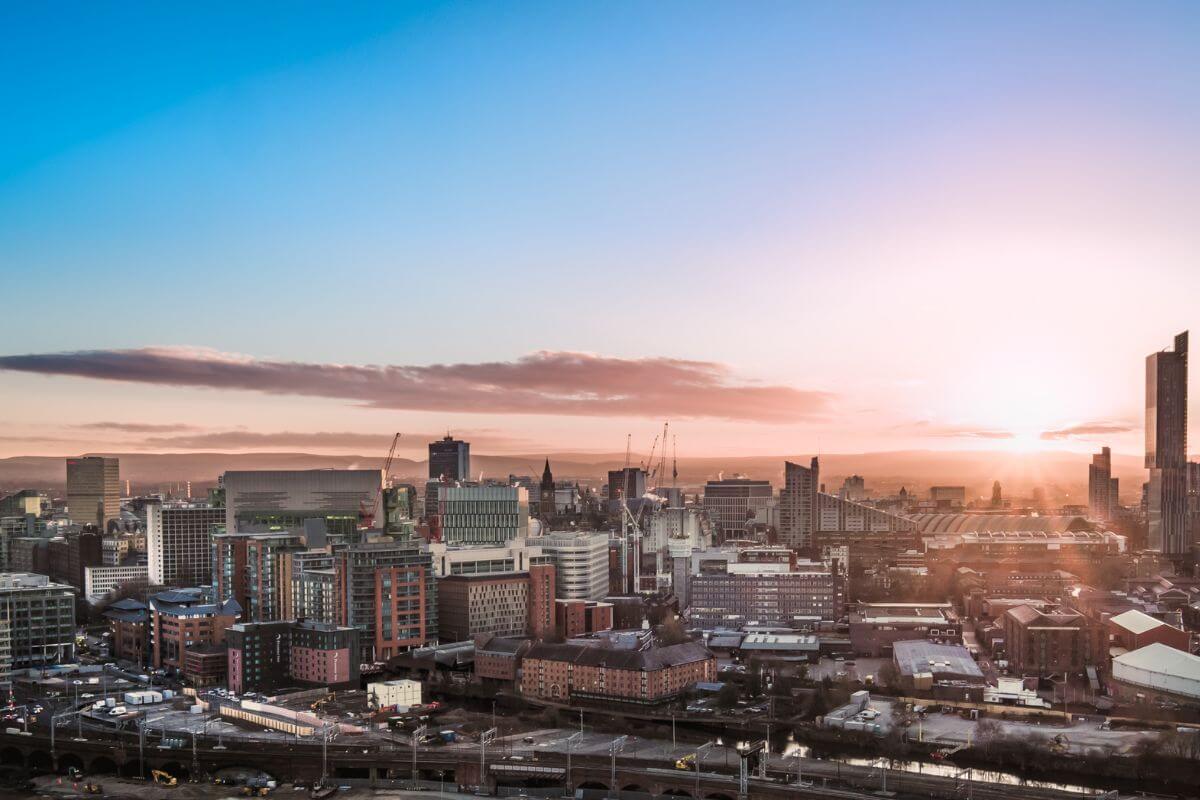 The city's history is revealed around every corner by landmarks like Old Trafford, the Central Library and the Cathedral, not to mention museums like the Science and Industry Museum, the National Football Museum and the Manchester Art Gallery.
The food scene of Manchester encompasses Michelin-starred diners through to the 70 or so Indian takeaways along the 'Curry Mile' of Rusholme. For shopping, staple destinations include the Trafford Centre, the Arndale and the High Street.
And if Manchester's old-time highlights aren't enticing enough, the city is currently in the midst of an exciting regeneration project.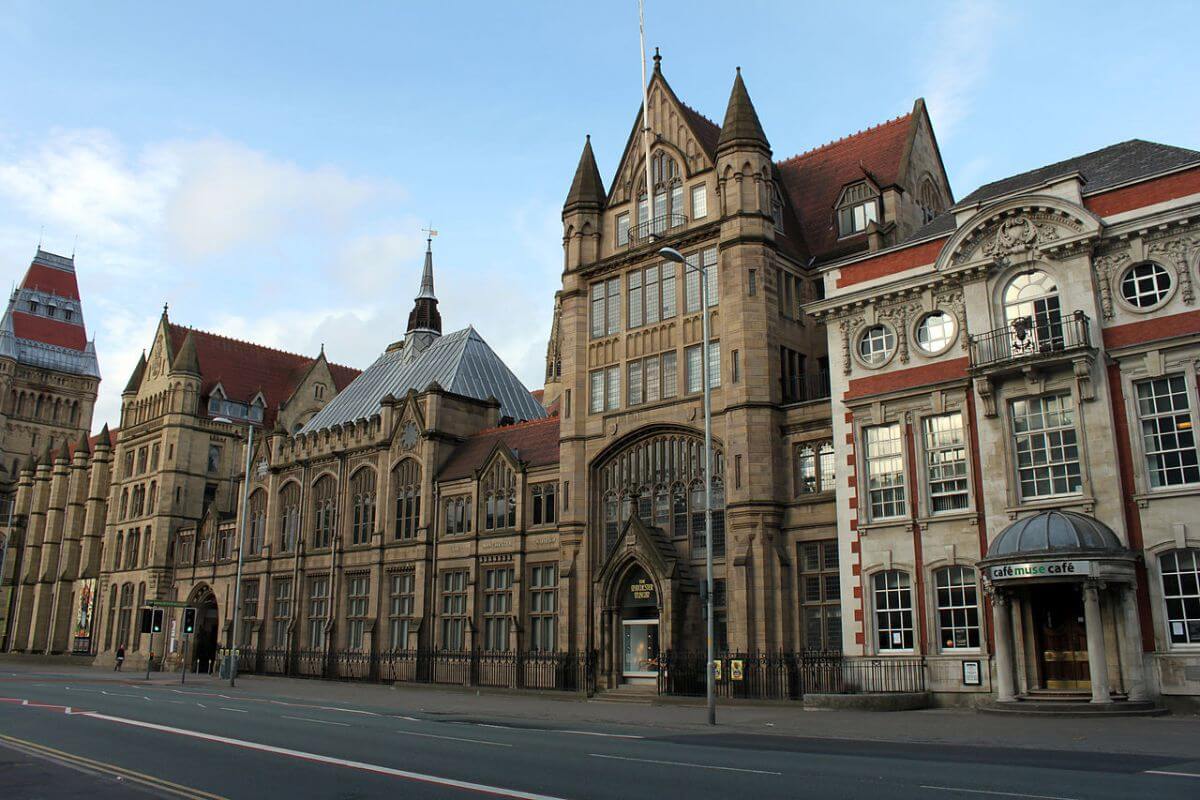 Highly anticipated for February 2023, Manchester Museum will finally reopen following a near £15 million revamp that includes the addition of an exhibition hall, Chinese Culture Gallery, and a two-floor extension. June will see the launch of Factory International, which is hailed to become the flagship cultural centre of the North.
Manchester is a diverse and vast metropolis that really does tick all the boxes for visitors. It's not just one of the best places to visit in England – Lonely Planet have named Manchester one of the 25 best cities in the world to visit in 2023.
As well as all the new attractions and things to see, there are also lots of great free things to do in Manchester too. Meaning your day out doesn't have to be expensive.
READ MORE: The Best Days Out in June in 2023
2. Liverpool, Merseyside
Just 35 miles west of Manchester is the fascinating maritime city of Liverpool, whose distinct character is showcased by the famous 'scouser' accent and over 2,500 listed buildings. Next year, Liverpool will host Eurovision on behalf of Ukraine. And the city has plenty more in store for 2023.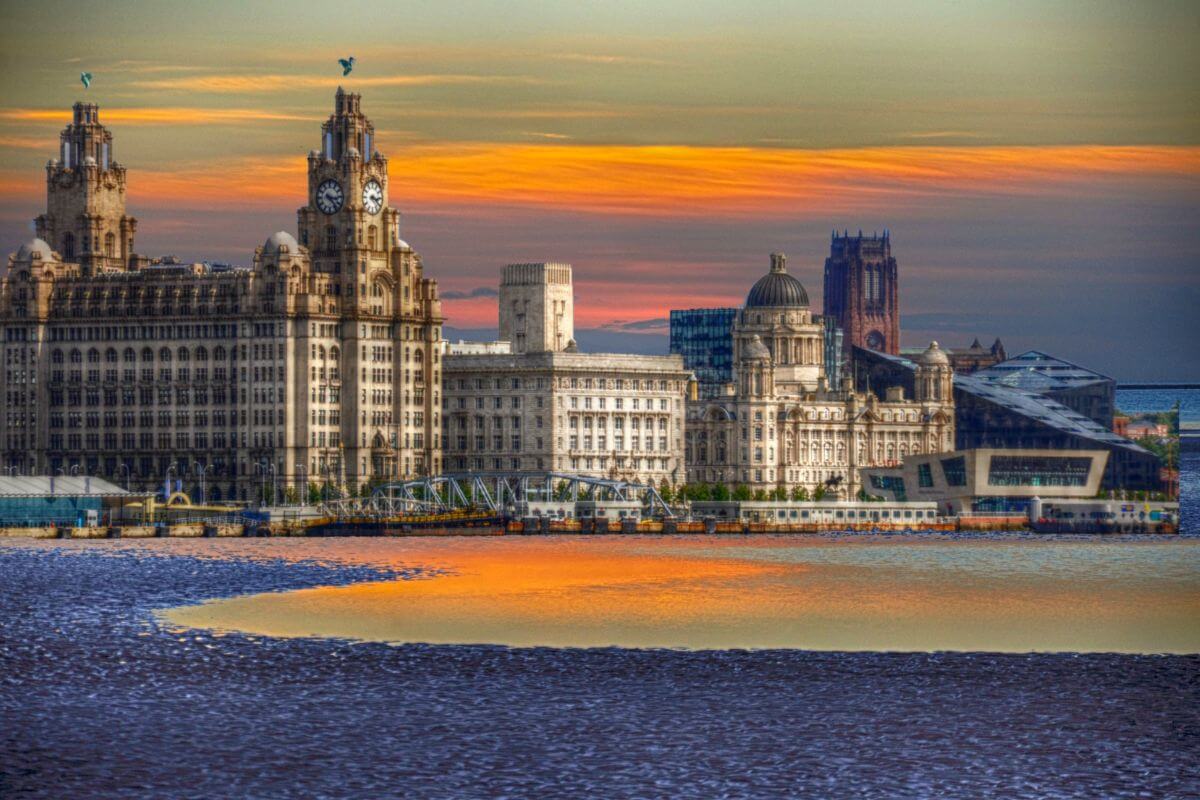 According to English Heritage, Liverpool is the finest Victorian city in the country. On a global scale, Liverpool has historically wielded immense influence regarding international trade and nautical development.
Some of the most famous landmarks in Liverpool include the Royal Albert Dock, Saint George's Hall and Liverpool Cathedral. For insights into Liverpool's past, head to the Maritime Museum, the Museum of Liverpool or the Walker Art Gallery. Prefer music and sports? The city is home to plenty in the way of footballing and Beatles attractions.
Check out our tips for the best itinerary for a day out in Liverpool here.
Liverpool's most exciting event for 2023 is undoubtedly the Eurovision Song Contest. Nine shows will be held in front of live audiences, and the Grand Final will take place at the Liverpool Arena on May 13th. The city's iconic Pier Head has been chosen as the location to host the Eurovillage, where Eurovision fans can meet, eat and shop in a brand-new urban space.
Keep your eyes peeled for more new attractions opening near the Liverpool Waterfront in 2023. The new Everton Stadium is expected to finish construction at the end of this year. It won't host matches until 2024, but it will become an architectural icon of the city. There's so much going on in Liverpool, it's one of the best places for digital nomads in England to experience.
3. Birmingham, West Midlands
Packed to the brim with mega arenas, museums, shopping destinations and a rich industrial legacy is Birmingham, England's second-biggest city. As you might expect from such a vast metropolis, Birmingham will host a variety of events in 2023, and there are countless timeless highlights that deserve your attention.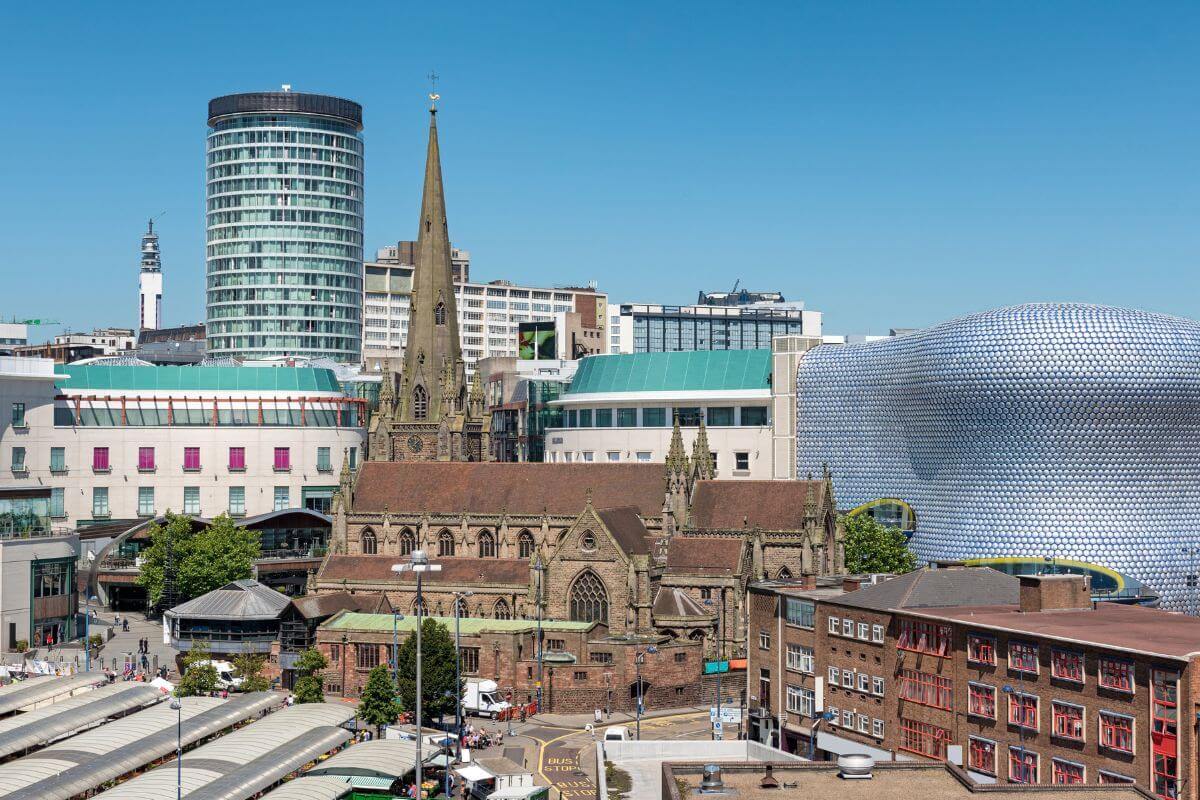 Birmingham's dining scene has always been impressive and arguably underrated, but it has been receiving a lot of attention lately. The city is bursting with Michelin-starred restaurants through to revered local spots, such as the famous Balti Triangle.
For shopping, head to fashion destinations like the Grand Central Complex, the Bullring and the Mailbox Malls. For a bit of culture, visit the up-and-coming artists, indie cafes and bars that call the Custard Factory home. If you simply want to soak up the sights of the city, sail along forgotten canals or embark on a walking tour.
Birmingham has too many museums to mention here, but we're excited to learn about the inspiration behind the Peaky Blinders at the Black Country Living Museum. Other events taking place in 2023 include The Ashes (held in multiple cities), the Colmore Food Festival, the Birmingham Indian Film Festival and Birmingham Pride, which attracts around 75,000 visitors and will take place on the weekend of the 27th and 28th of May.
Best places to visit in England 2023: top attractions
Here are the top attractions to visit in 2023 to keep life interesting.
4. Tower of London, London
The Tower of London came in at number 3 in our 21 Most Popular England Tourist Attractions, as chosen by readers in a survey of almost 1,000 people.
Even Londoners who pass by the Tower of London on a regular basis will admit there's something special about seeing its historical significance amongst all the modern architecture that surrounds it. Inside, it's even more fascinating.
Part of the Historic Royal Palaces, this central London castle is one of England's UNESCO World Heritage Sites, and best known for being the home of the iconic Crown Jewels. When you think of the Tower of London, you may also picture the Yeoman Warders and the ravens, both of which you can meet on a visit there.
It's a great day out whether you're into history or not, and definitely one of the best places to visit in 2023 in London. If you're looking for a great royal day out in London, this really should be on your list.
5. Hever Castle, Kent
For those who binged The Tudors or have seen Six The Musical, Hever Castle is a must-do in Kent.
If you know who Anne Boleyn is, you'll love it. If you don't, you'll love it. Come to tour the childhood home of Henry VIII's ill-fated second wife, or come for the spectacular (and we don't use that word lightly) 125-acre gardens featuring stunning water fountains and boats you can rent to sail across the lake – a great way to marvel at the Tudor architecture from afar.
For a more wintry atmosphere, Christmas at Hever Castle is always extra special, but you can visit any time of year in 2023 and you're in for a great day out. While you're there, don't miss the Hever Castle Water Maze, which was featured in our 13 Best Mazes in England You Need to Visit. 
If you're in Kent for Christmas Hever Castle makes for a great day out – fingers crossed for a thin layer of snow to make it all the more majestic.
6. Eden Project, Cornwall
Another top pick on our list of 21 Most Popular England Tourist Attractions, the Eden Project is in the top 10, and for good reason.
Image: Stephen Gidley
Those who grew up near Cornwall may remember visiting on a school trip, but seeing the place again as an adult is advised. And if you haven't been before, you'll love it if you're interested in biodiversity and sustainability.
What used to be an area of desolate land (a former clay mine, actually) has been turned into a garden that really must be seen to be believed. On your day out to the Eden Project, you can explore the huge covered Biomes, wander around the world's largest indoor rainforest, and take in the contemporary artworks and performances.
This is such a special day out for families who want to start the conversation about looking after our planet. It's one of the best places to visit in 2023 in the south west of England, and one of our 9 Biggest & Best Gardens In England To Visit.
Best places to visit in England 2023: the events
So many events happening in England in 2023, here are some of the best.
7. TransPride Brighton
It's the 10th anniversary of TransPride Brighton on 15 July 2023, and they say they're going BIG to celebrate. This is going to be EPIC. Having established itself as the biggest Trans Pride event in Europe this year you can join over 10,000 people for a packed programme of fun events in a safe and inclusive space.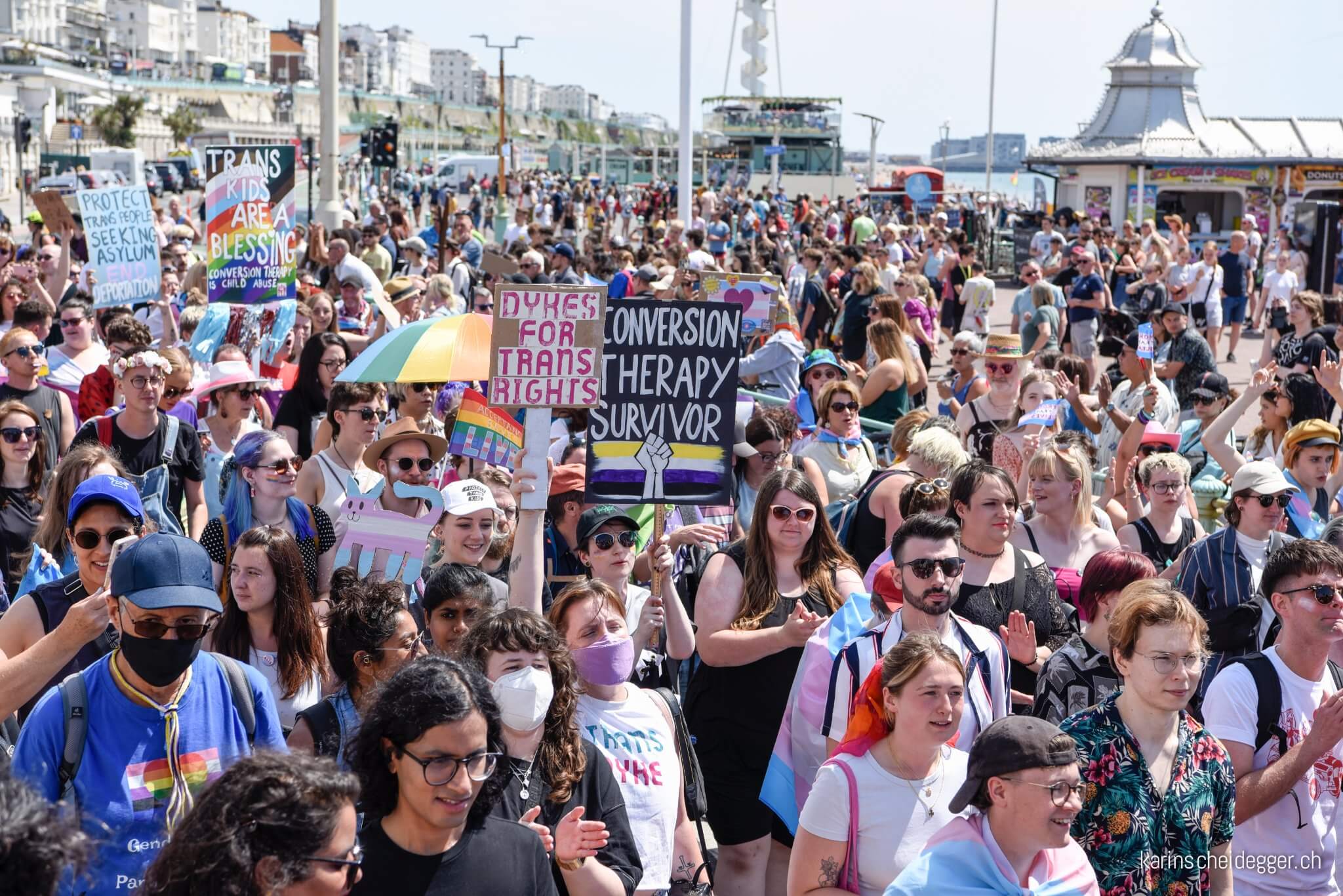 Head to Brighton for the day and you can join in with the talks, workshops and inclusive celebrations. It's one of the biggest Pride parades in England.
8. All the new festivals
In 2023 we're getting even more festivals to add to England's super strong festival line up. There's the new Coastella in Newcastle, the wellbeing Rebalance Bath in our favourite spa city, the Baltic Weekender in Liverpool and the new Manchester International Festival, along with all those classics we're so blessed to have on our annual England festival calendar.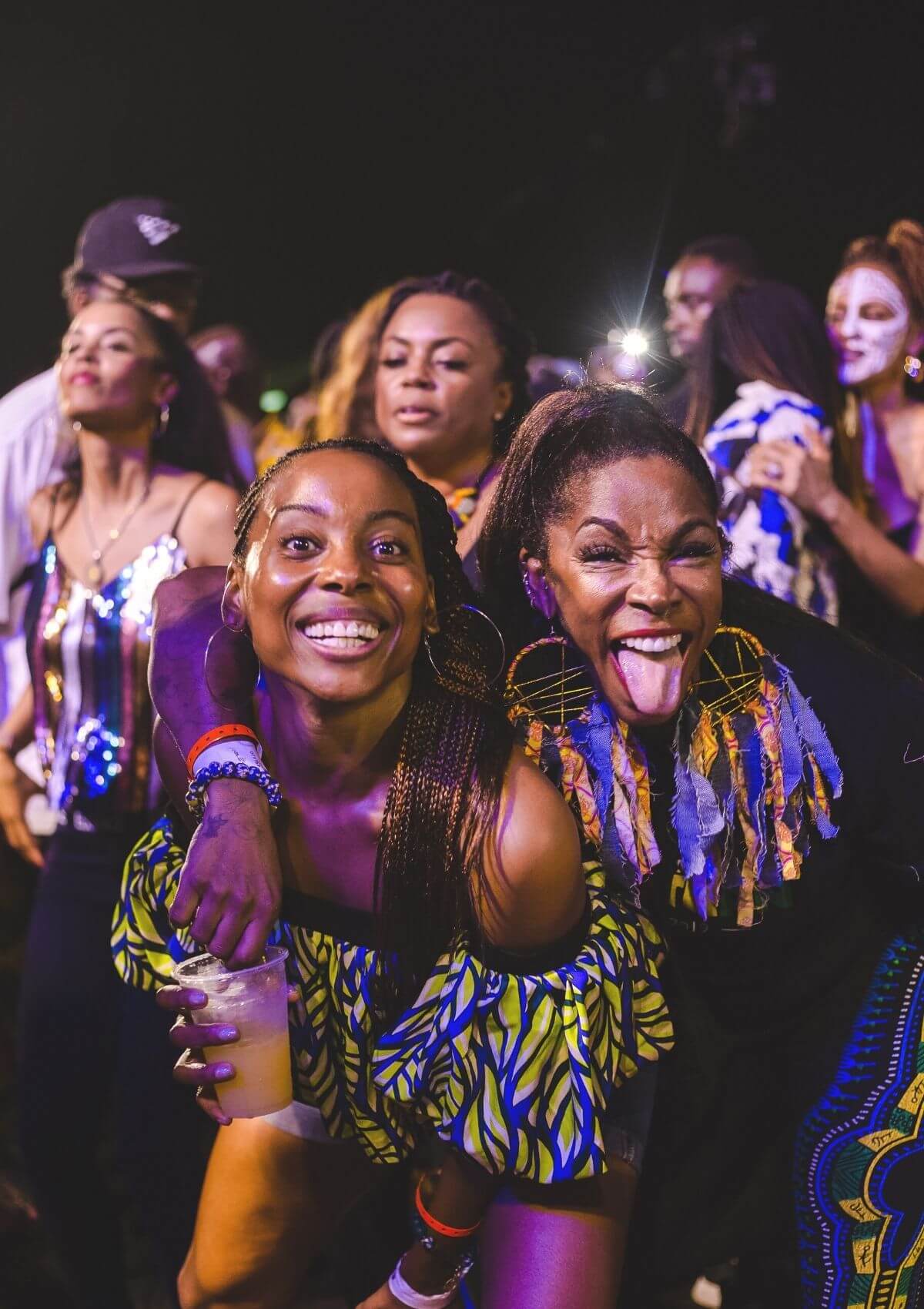 Many festivals now offer day tickets, including ones you'd think of as weekenders, so get your wellies out and your glitter on and book yourself into one of the great festivals in England we have to choose between.
9. King Charles' Coronation, London
And finally, can we take any more Royal Family? Seems like with all the marriages, births, jubilees, headlines, and one big death it's been quite the few years for the Institution. Well, 2023 is the time to put all that behind us and celebrate a new King and a new monarchy, with King Charles at the helm.
Can he sort the mess out?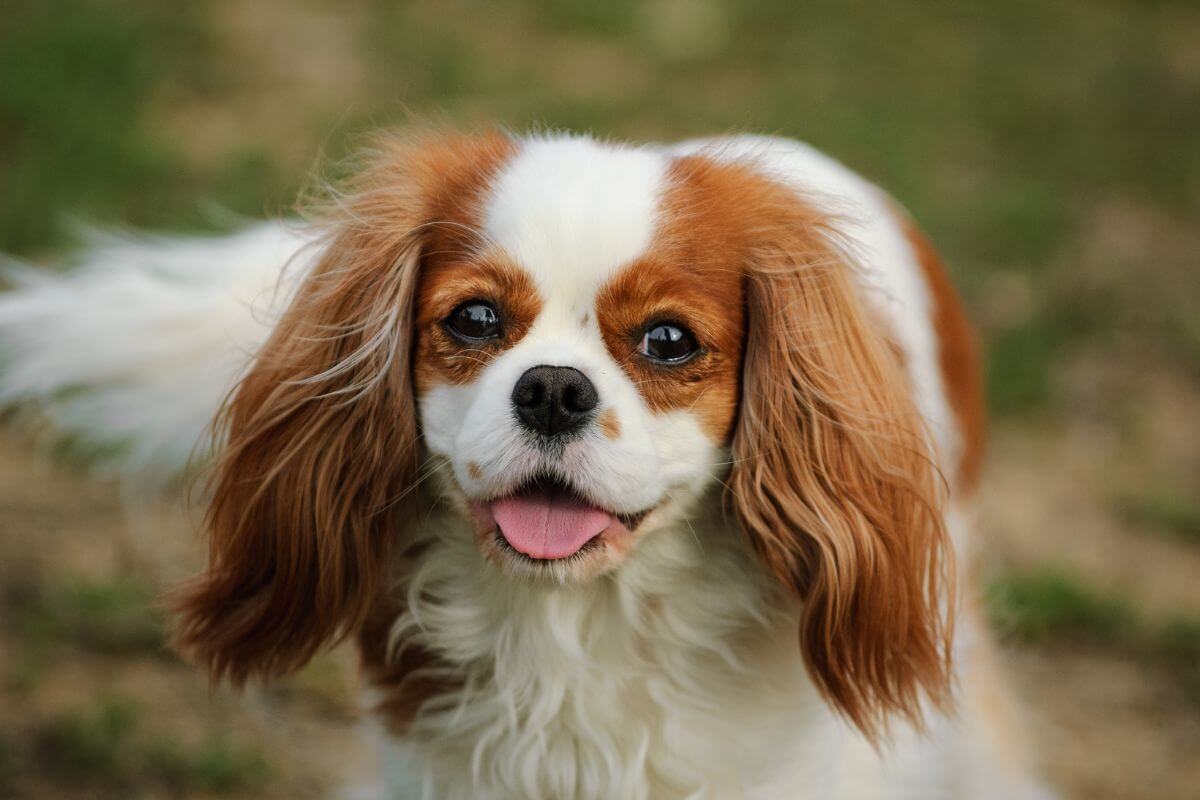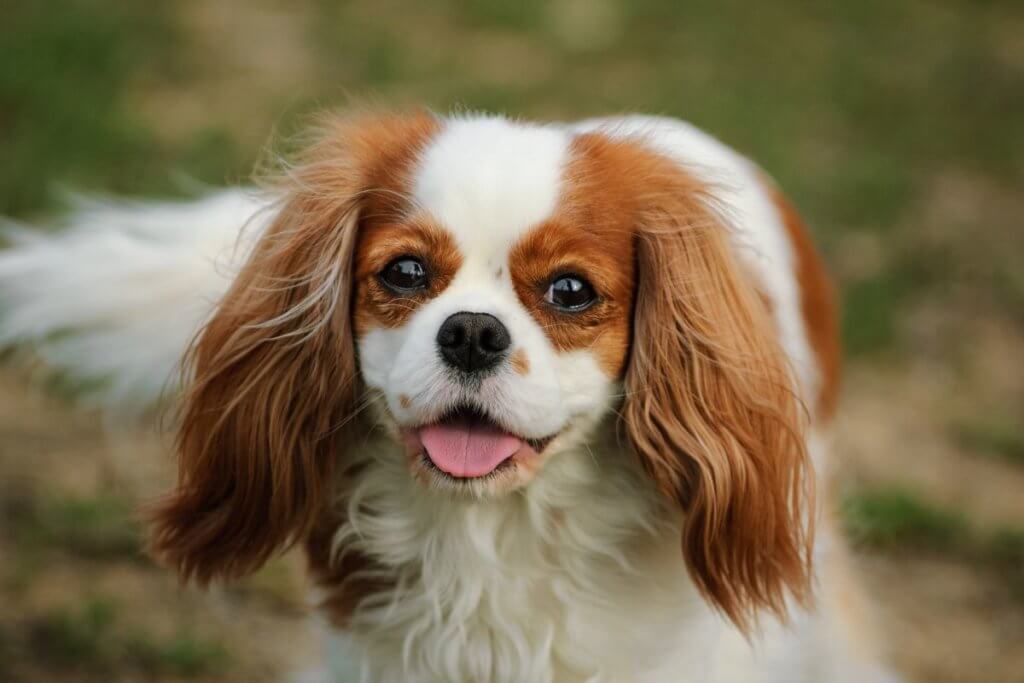 Saturday 6th May 2023 will see Britain in the global spotlight with all eyes on London for the Coronation of King Charles III. The Big Smoke is obviously the place to be for this, but you can expect royal themed events, exhibitions and celebrations across the country on this extended bank holiday weekend. You can make this a day out to remember!
The best places to visit in England for 2023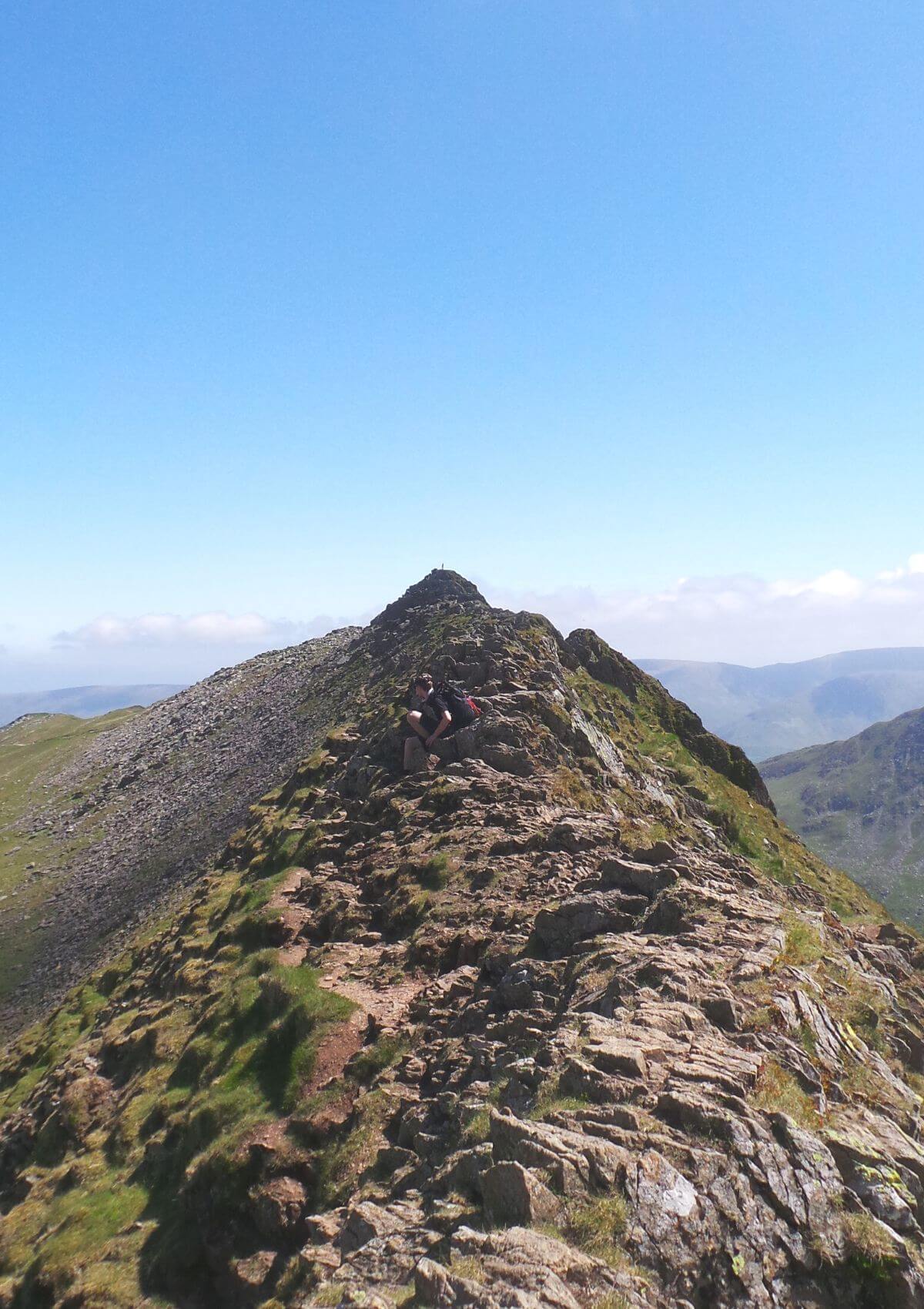 There you have it – the 9 top places to visit in England for 2023. I hope at least one or two of them pique your interest, and that you have a great day out exploring the 'places to be' in our beautiful country.
---