How to Have a Great Royal Day Out in London in 9 Steps
Fancy a royal day out in London? Are you visiting our capital in the hope of seeing the royal family?
Yes? Well, they are one of the biggest draws to our capital city.
Want to see Prince Wills down on Saville Row? Or Megan Markle living it up in Harrods? How about Prince Harry in the Chiltern Firehouse, or even the Queen tending to her front garden at Buckingham Palace?
Well, you'd be very lucky, especially on that last one – BUT it's not impossible.
Here are the top royal spots for a right royal day out to seek out your favourite Windsor (that's their surname).
9 Spots for a Royal Day Out in London
If you're trying to find out where to go on a royal day out in London, let this list be your guide.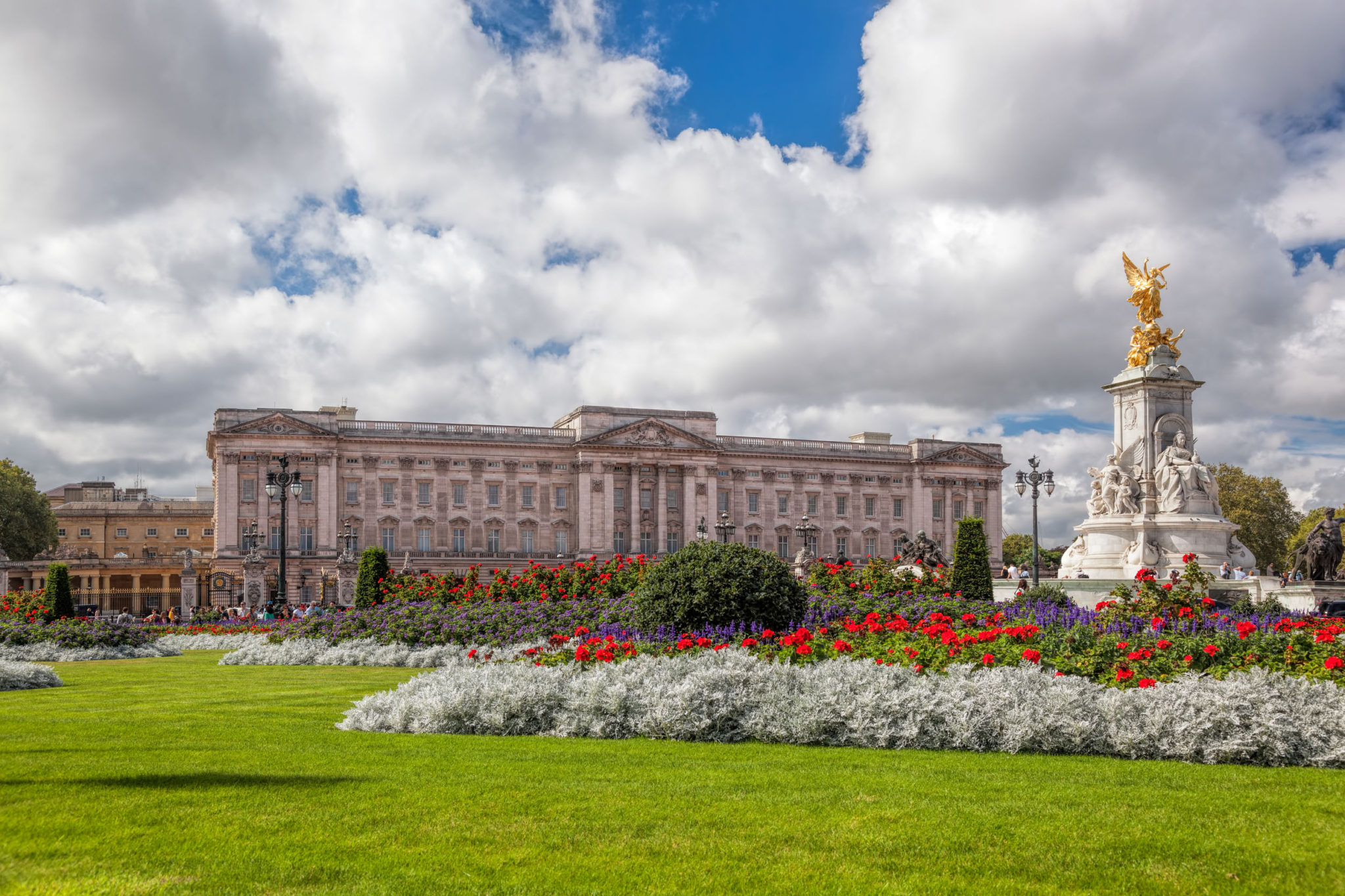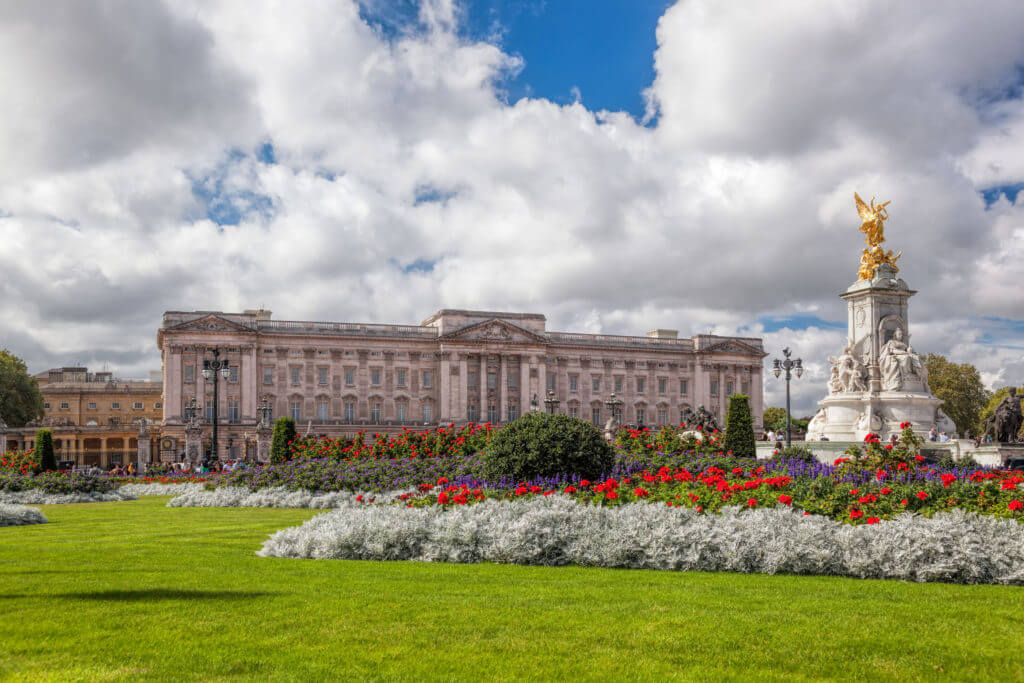 1. Buckingham Palace
Walk through Hyde Park – one of nine Royal Parks in London. Make sure to check out the outstanding views from the gardens and the Serpentine Lake. Maybe grab a coffee from the cafe there – that'd be nice.
Keep going and you'll get to Buckingham Palace, the first must-see in royal tour of London. Buckingham Palace is home to Her Majesty, the Queen of England. What's most notorious here is the Changing of the Guards, which happens on Mondays, Wednesdays and Fridays at 10:45am (weather dependent).
BUY YOUR TICKETS TO BUCKINGHAM PALACE IN ADVANCE TO SAVE TIME & MONEY!
2. St. James Park
Head over to St. James Park right after the Changing of the Guard ceremony ends. It's a stunning park and you'll get a great view of both the Buckingham Palace on one side, and the London Eye on the other.
3. Westminster Abbey
One of the most iconic buildings in England, Westminster Abbey is a remarkable landmark to see on any day out in London – royalist or not. This has been the Coronation Church since 1066, and you can also visit the graves of thousands of noticeable personalities including Monarchs and literary figures.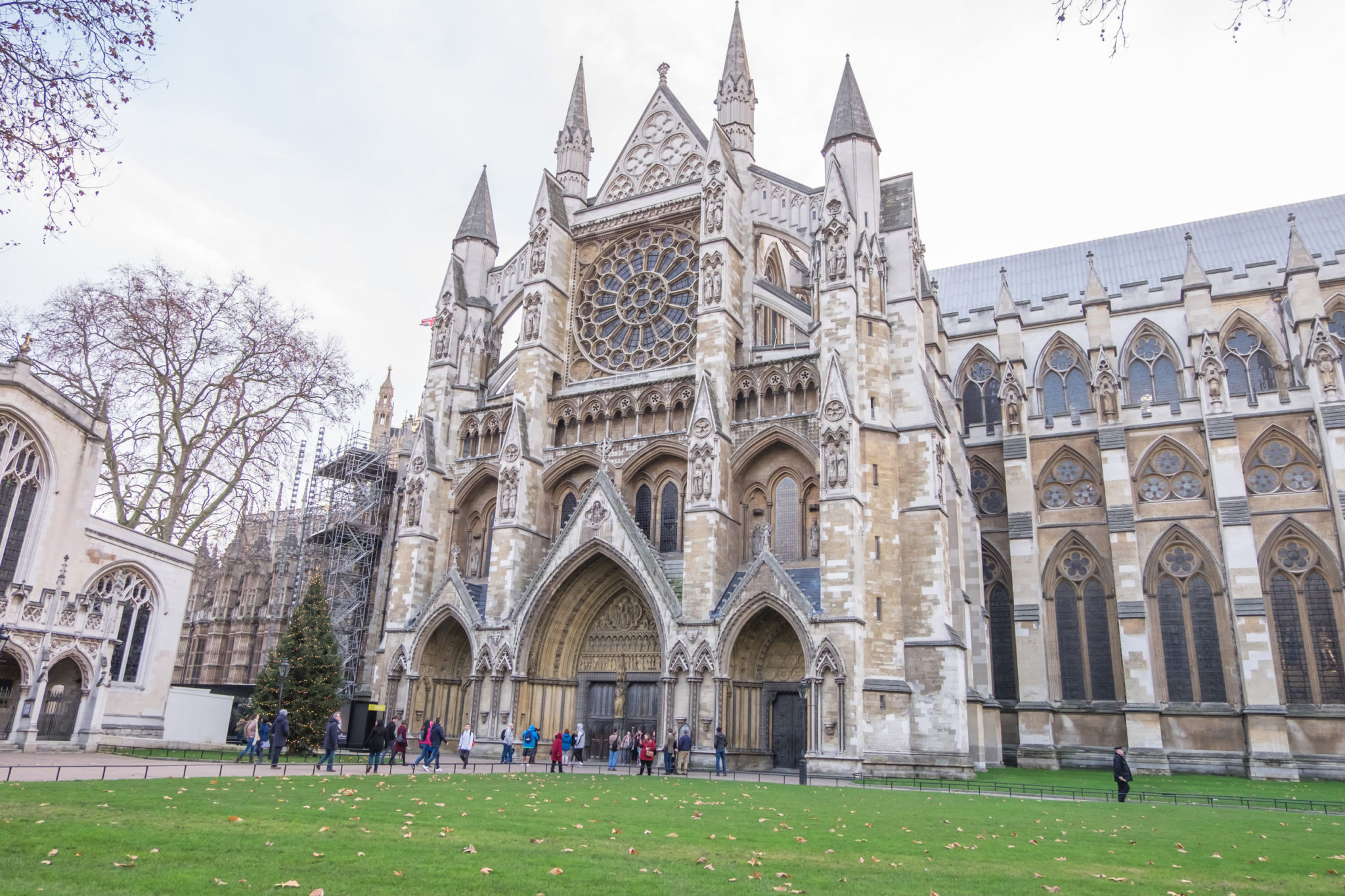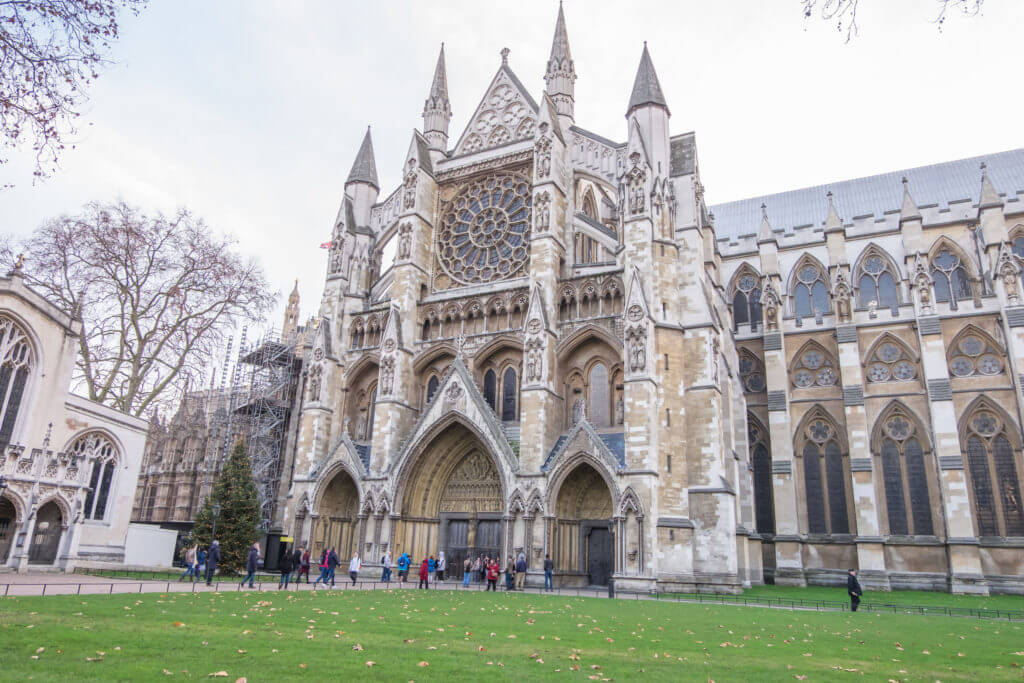 Westminster Abbey is where Wills and Kate got married in 2011. This is where those incredible snaps of Kate were taken as she walked down the aisle with the stunning train behind her.
4. Houses of Parliament & Big Ben
A little further past Westminster Abbey you'll find the Houses of Parliament, an impressive Gothic building that holds the seat of the British Government. I strongly recommend you only check it out from outside, since you'll also notice a more popular attraction for tourists: The Big Ben.
Actually named the Elizabeth Tower, the Big Ben (which is the bell) is currently under renovations but you can still check out one of its faces.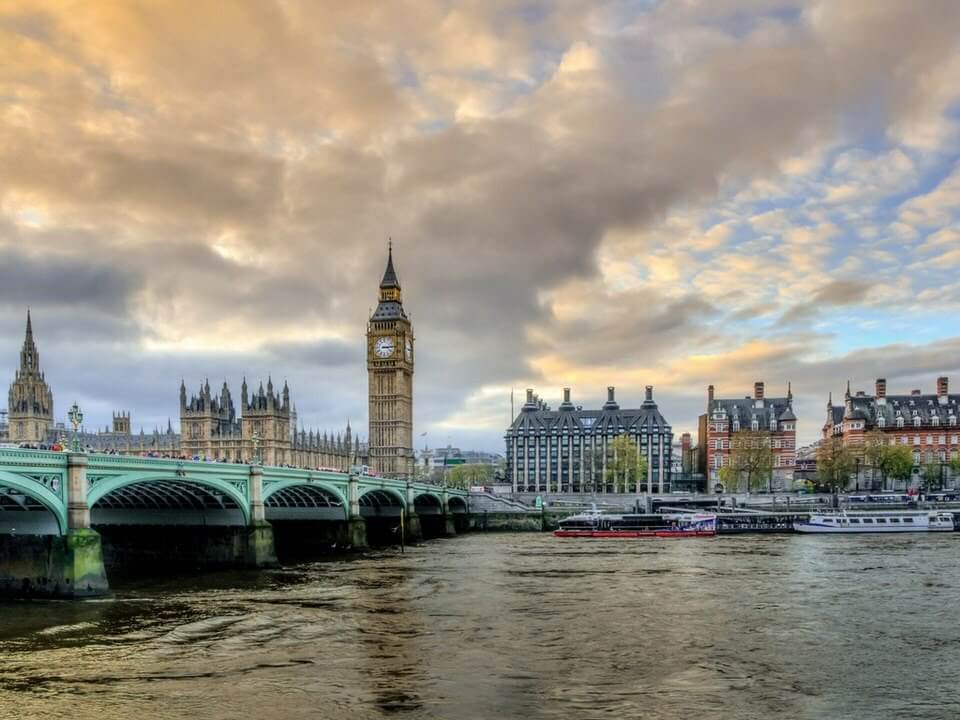 This isn't necessarily a 'royal' spot in London, but it's right next to Westminster Abbey, so you may as well take a look.
---
How well do YOU know the British royal family?
Now's your chance to find out! THE BIG ROYAL QUIZ
---
5. Savile Row
Your royal day out in London isn't complete without a little shopping. Head up Regent Street and just before you hit ZARA you'll find Savile Row on one of the back streets.
Savile Row is where the rich and famous pick up their suits. Savile Row are known for dressing the Beefeaters of the Tower of London, as well as the Queen's bodyguards – treat yourself! Even to a pair of socks, you deserve it. Savile Row is one of the most famous roads in London.
Head over to Oxford Street for some of fashion's major brands if the haute couture of Mayfair isn't quite what you're looking for.
6. Tower of London & Tower Bridge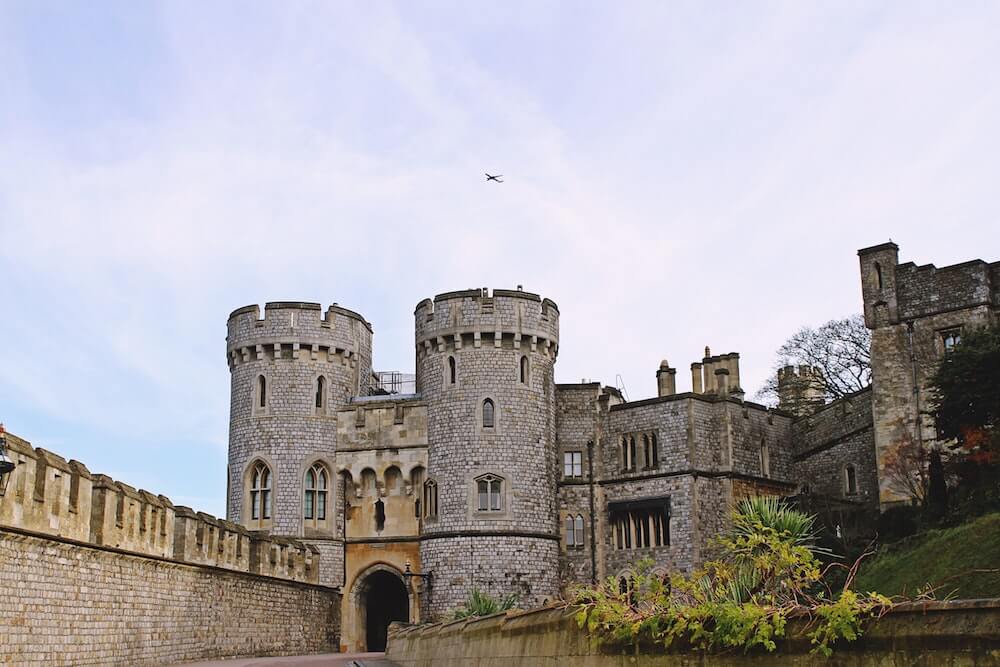 The Tower of London was the capital's castle many ages ago and it's seen countless executions. This is where the beefeaters live. Then you want to head straight to the Tower Bridge through the pedestrian access and cross the Thames.
A visit to the Tower of London is one of the best days out in London there is. Buy your tickets in advance for the Tower of London before you go to guarantee entry.
7. St Paul's Cathedral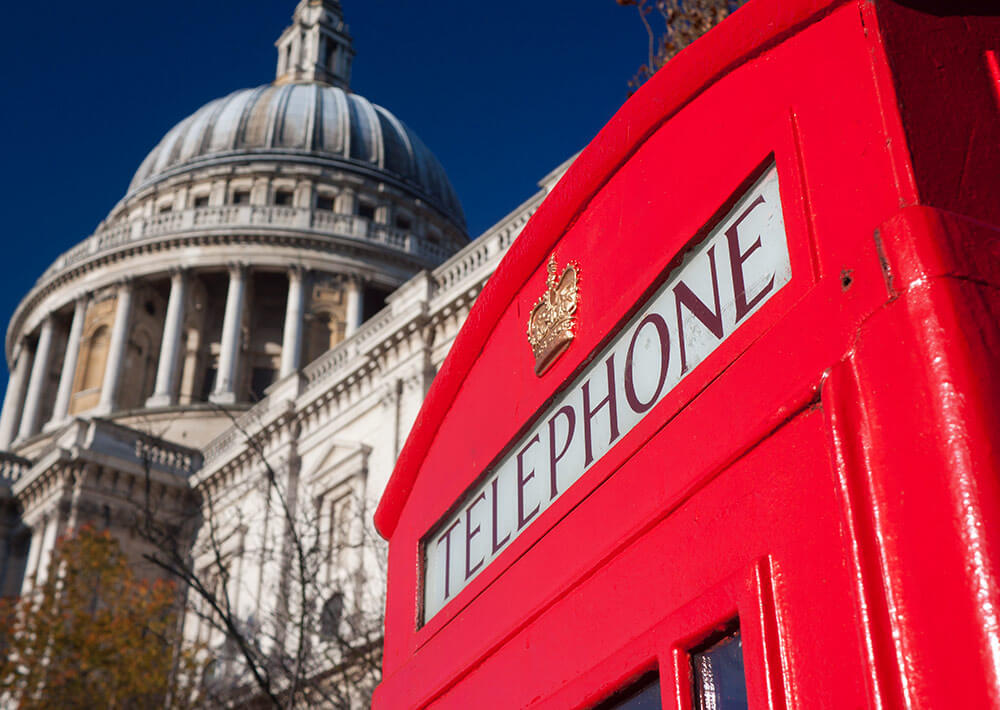 Stepping out of the Tate and walking across the Millennium Bridge you'll find St. Paul's Cathedral. The Cathedral has been rebuilt 5 times but still stands tall and impressive to make the city a little more breathtaking.
Take advantage of the free entry (for most of it) and step inside to check it out.
8. Kensington Gardens
To take a little rest between the museum tours, head to Kensington Gardens and sit to admire the other side of Serpentine Lake and even check out Kate and William's house from afar.
9. Go for afternoon tea
If you can't see a royal, you might as well have a go at feeling like royalty yourself with an afternoon tea in London. There are a lot of options so make sure you read our post before you decide where to go!
Where to stay in London
If you're looking for a cheap option for London, then the standard of the YHAs are great. These hostels are all over London and offer a warm and safe place to stay for the night, usually with a bar attached too. I've stayed at a few of them and would totally recommend.
If you're looking for somewhere mid range then I can totally recommend the East London hotel in Shoreditch. I had a great night there, and breakfast too. It's compact, but cool and has everything you need.
And if you're thinking higher than that, then the Artist Residence in Victoria is a wonderful hotel. I stayed in the best room there once, with a four poster bed, and a free standing bath. Lush!
If you want to top of your royal day out in London with something a little fancier, then how about the Ritz – you'll feel like royalty yourself over there!
How to get around London
London's famous Underground is one of the highlights for tourists. I'd strongly recommend avoiding it at peak time though – it gets so busy! It's a great way to get round London, but if you can, walk or get a bus, you'll see so much more. You can just check google maps for the best way to get about London, as it may change depending on the day.
Ubers and taxis are expensive, but convenient.