If you're visiting London but don't want to get caught up in the sardine tin of the regular tourist hot-spots, this is the list for you. Here are 10 non touristy things to do in London that will let you experience the city as the locals do…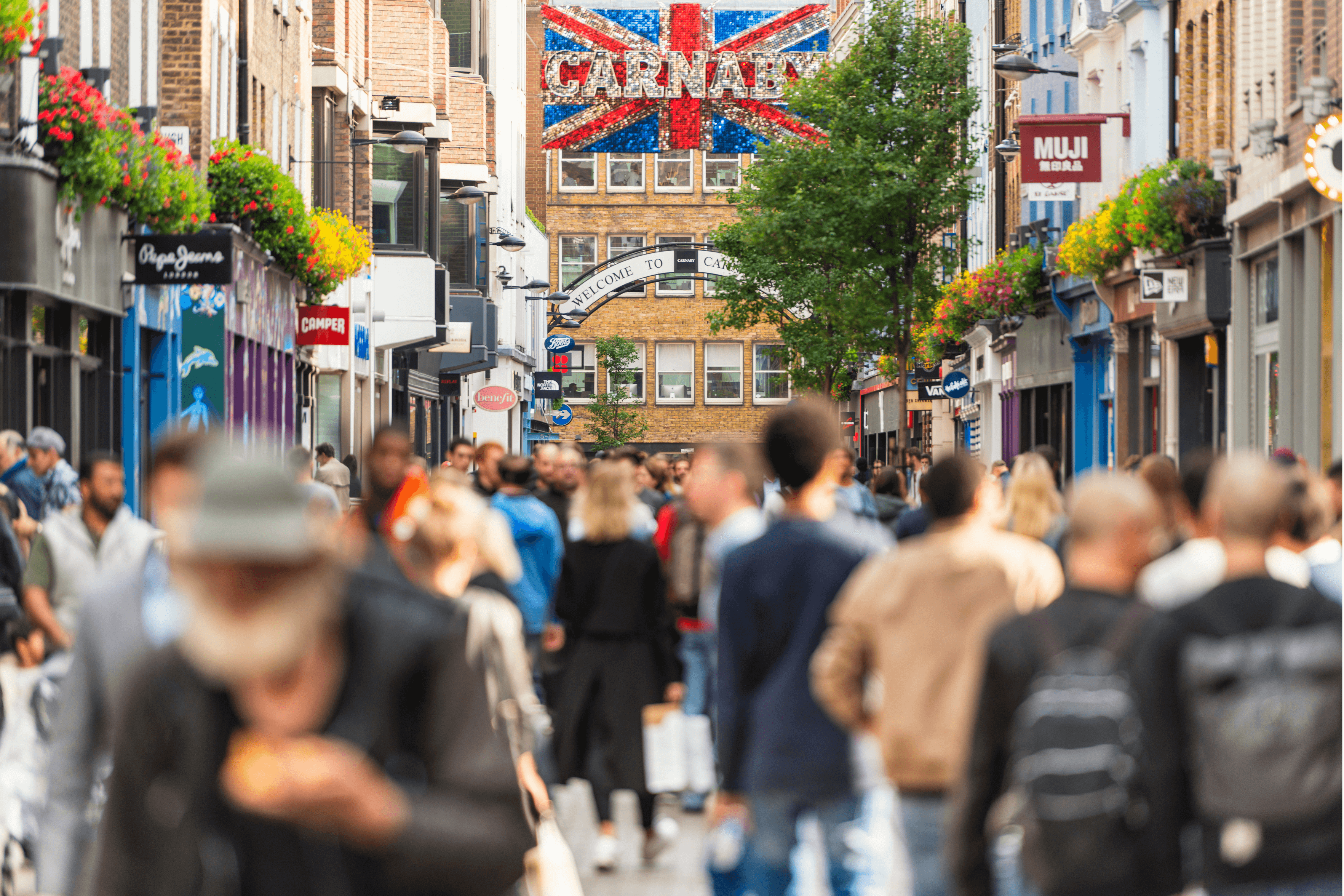 There are so many guides promising to show you what not to miss in London during your visit, but whether you've already seen all the regular tourist hangouts, or you just can't stand being herded in queues to see landmarks you could look up on Google, there's no shame in looking for some non touristy things to do in London.
Sure, there are tonnes of iconic landmarks in London you could visit on your day out, and plenty of free days out in London if you want to tighten the purse strings, but if you want to see some things that you haven't been to before (maybe a few that the locals recommend), you're in the right place.
If you're looking for non touristy things to do in London, say no more. Here are our top 10 non touristy activities that will help you take home some more unique memories.
10 Non Touristy Things to Do in London
1. Have a proper English fry-up at Regency Café
Regency Café is pretty well known in London as one of the best fry-ups you can get in the city, and while that does mean it tends to get pretty busy, you'll usually only be surrounded by locals or in-the-know visitors. Your day out in London will be off to a great start if you grab breakfast at one of the best greasy spoons in London.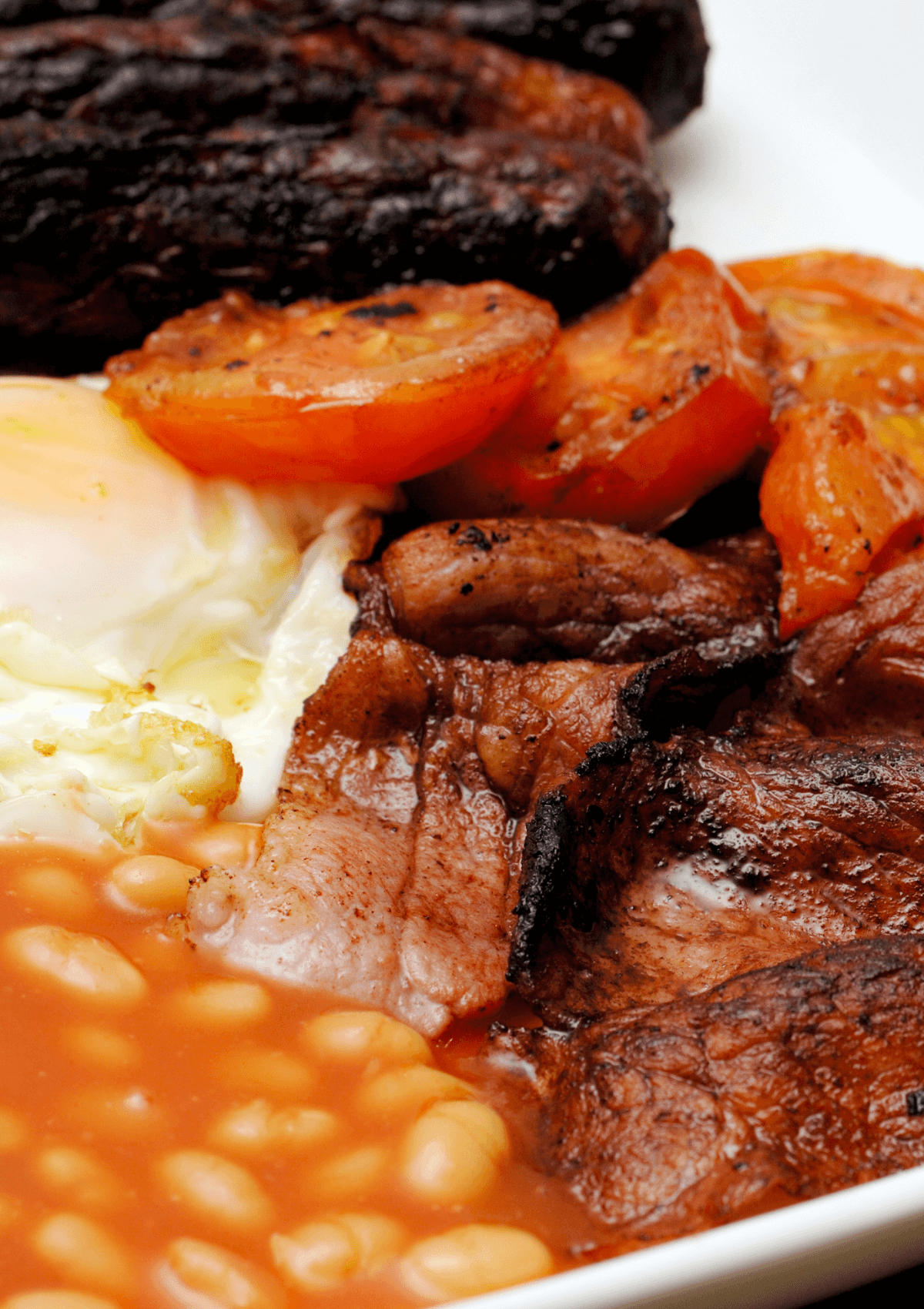 Located in the Westminster area, this famous caf has been around since 1946 and continues to draw the eye thanks to its art deco designed exterior covered in black tiling. Inside is just as striking, with tonnes of photos displayed on the walls for you to browse.
Order from an amazing selection of fry-ups and other cooked breakfasts. Fancy an omelette? They've got it. Burger? Got it. Homemade steak pie? Oh go on then. Don't leave without trying their huge bread and butter pudding too, as it'll definitely fuel you up for the day. As far as non touristy things to do in London go, this is a great start to your day.
2. See behind the scenes of Soho
Soho is one of the most famous areas of London, which basically covers the area between Leicester Square station, Oxford Circus, Tottenham Court Road, and Piccadilly Circus. Most tourists will go out of their way to pass through the area, and it's always busy, but if you take the time to look behind the scenes and discover some of its charm, you'll find lots to do there.
In Soho, you'll find Chinatown for incredible food — but be warned, many of the most obvious restaurants there are very overpriced for tourists. Do some digging to find the best ones that offer good value for money. The Duck and Rice comes well reviewed, so maybe start there.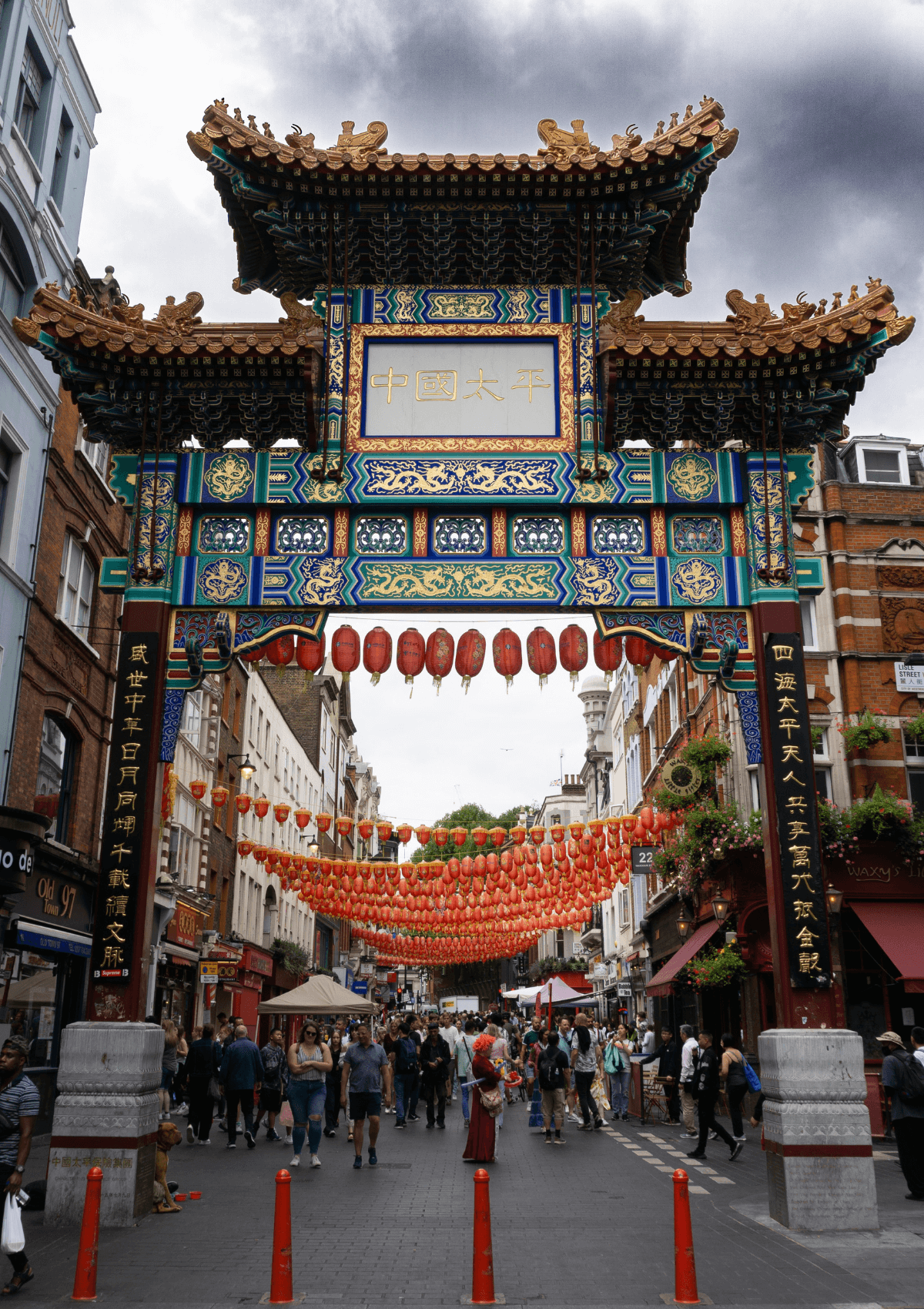 If you're looking for amazing tours and activities that will show you the real Soho, you'll find lots here, with tickets available to book through GetYourGuide. For some other non touristy things to do in London's Soho; visit the famous Liberty, but avoid the floors where tourists flock to eye the perfumes and jewellery. Instead, head upstairs to the homeware department where it's quieter and you'll find amazing fabrics and quirky furnishings.
Then, pay a visit to the House of MinaLima. Harry Potter fans in London always flock to King's Cross station to see platform 9 3/4, but this mini gallery is well worth a visit if you're a fan and have already seen the platform. Miraphora Mina and Eduardo Lima worked together to create the graphic universe of the Harry Potter film series, and in the House of MinaLima, you can see their entire catalogue of graphic works including designs from the Harry Potter franchise.
Lastly, go sit in Soho Square Gardens near the Tudor gazebo to rest and take in all the commotion of this bustling area from the comfort of the grass. Soho can seem overwhelmingly busy, but with the right direction you can see behind the scenes of this fascinating area.
3. Shop for antiques at Portobello Road Market
Portobello Road Market is known all over the world, but many tourists just come for a quick browse to say they've been. If you want to get into the heart of this amazing market, you'll want to head to the antiques section. Portobello Road Market hails itself as the world's largest antiques market, and when it's open you'll find many a Londoner searching for a bargain here.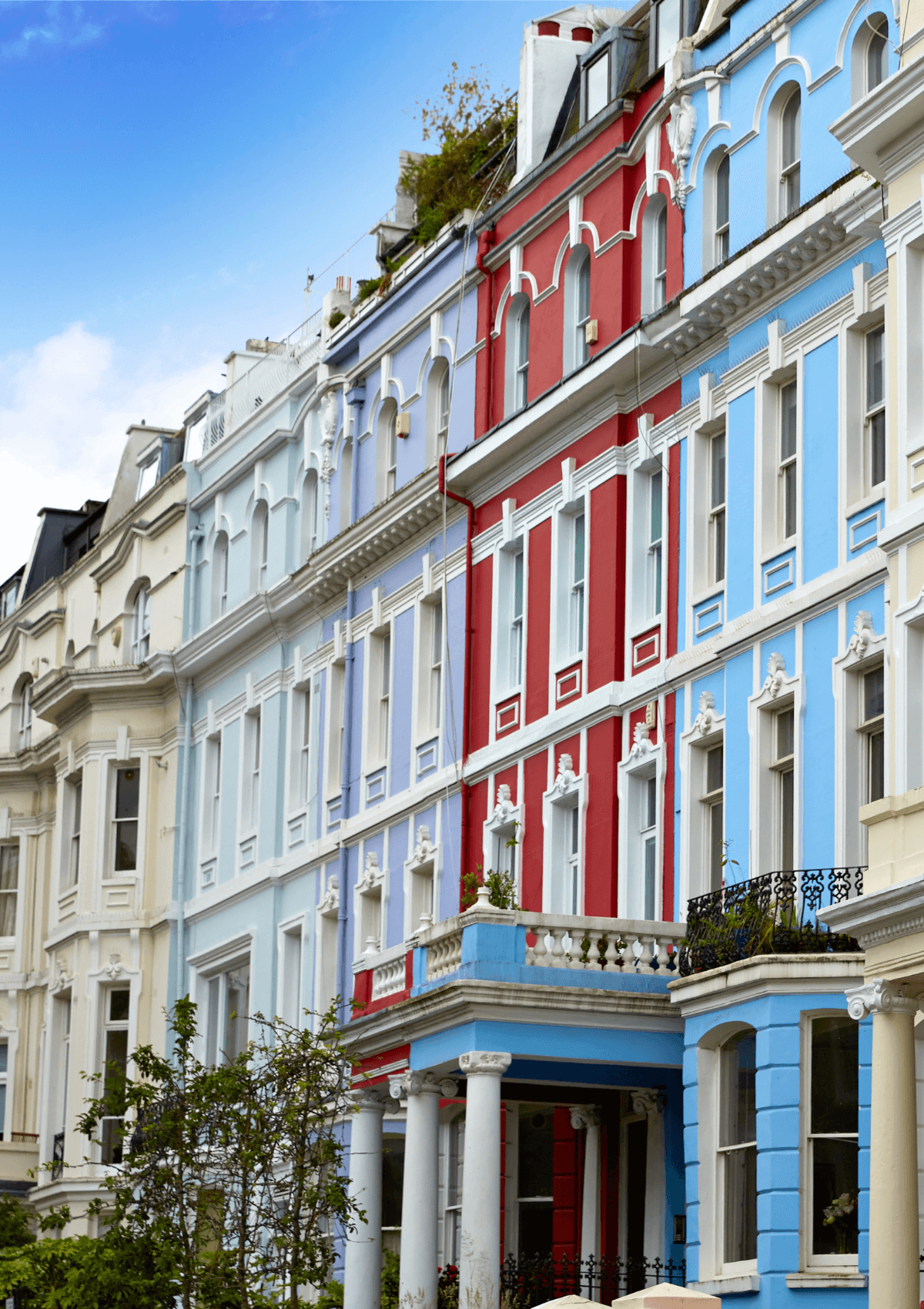 Head to Notting Hill tube station and you'll be at the start of a half mile of road which is home to 100s of market stalls, all with incredible antiques. From collectible items to books to furniture and everything in between, if you love antiques you absolutely must come to Portobello Road Market as you'll be in heaven. It's one of the most famous roads in London.
While you're in the area, book onto one of these Notting Hill walking tours through GetYourGuide, where you can explore this vibrant area and see where some famous movies were filmed! Although the market itself is pretty touristy, the antiques section offers one of the best non touristy things to do in London.
READ MORE: The Best Cities for Digital Nomads in England
4. Have a pint in a non-touristy pub
If you're looking for the best non touristy pubs in London, there are many that the locals frequent and drink at. A favourite is The Duke of Edinburgh pub in Brixton, which is out of the central area that tends to draw tourists. With an epic beer garden and a close location to Brixton tube station, this is a perfect spot that local south Londoners have nabbed.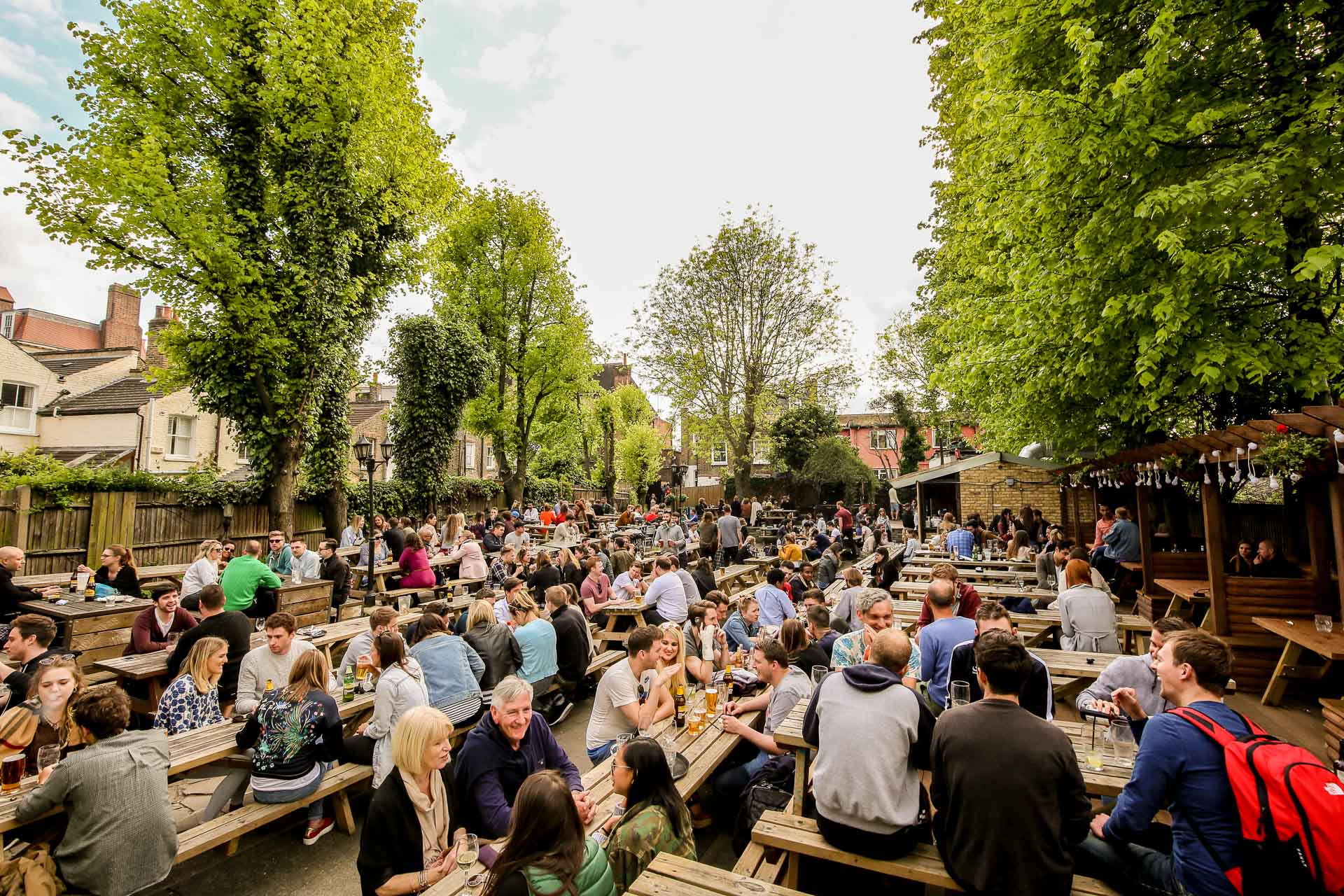 They show sports on their big projector so you're covered for all the big games, plus they offer beer from local Brixton Brewery, as well as amaaazing food courtesy of Bodeans BBQ, their in-house BBQ chefs. That's lunch sorted. A pint in a real pub is definitely one of the most non touristy things to do in London.
5. Hang out on Primrose Hill
One of the best things to do in London as a local is to find a lovely park or grassy area and just sit and enjoy the short bursts of good weather. Camden Market is near to Primrose Hill and it's pretty touristy due to the amount of shops and stalls, but if you want to go where Londoners will sit and eat their lunch in the sun, Primrose Hill is the place.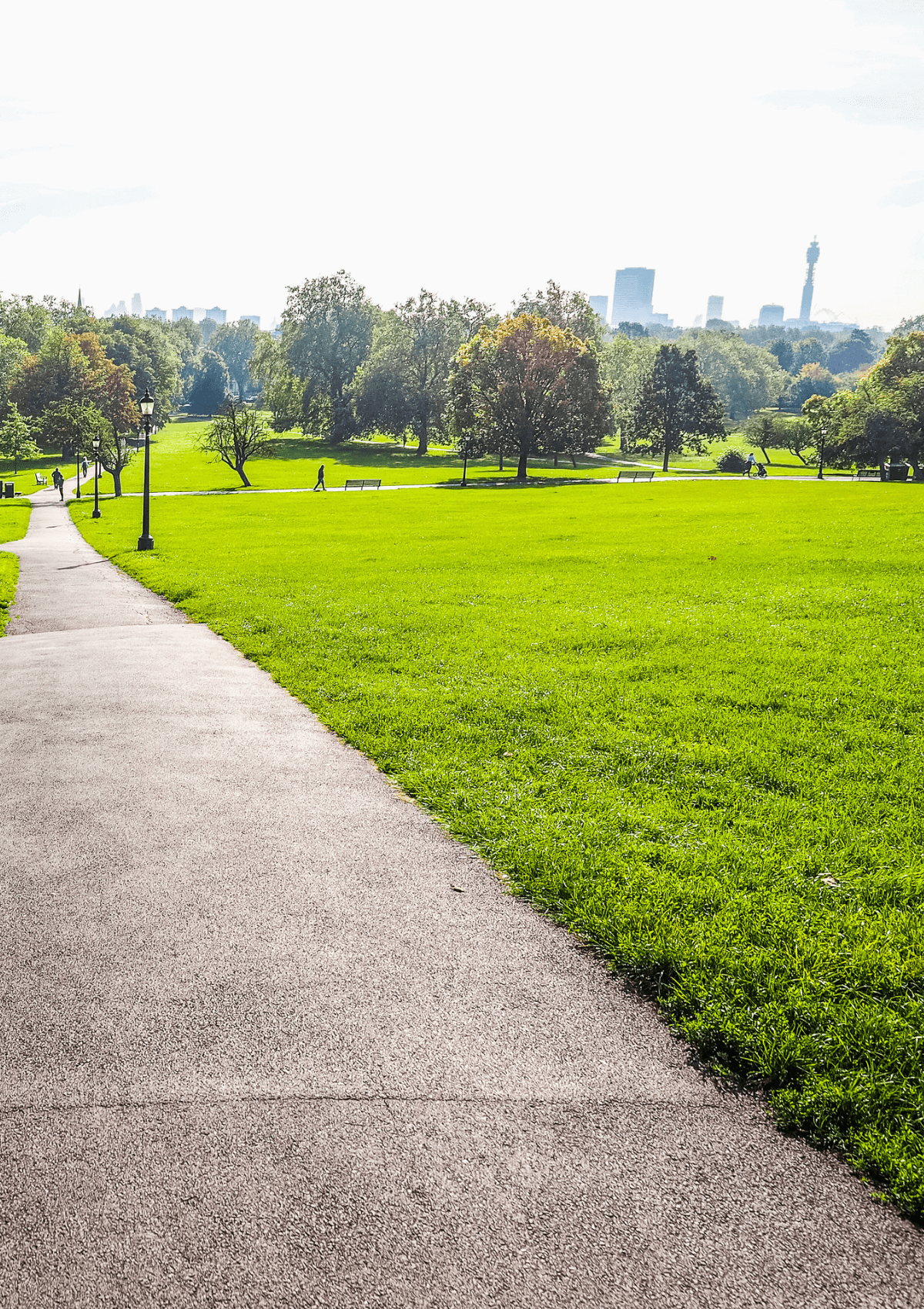 Located right next to Regent's Park, it's a lesser known green spot in London that's also next to London Zoo, and offers a tranquil day out if you're looking to go play some sports in the city, have a picnic with friends, or just sunbathe for the afternoon. You'll find more non-touristy things to do in London near Primrose Hill on GetYourGuide — book tickets here.
If you have more time in London (sayyyy, 2 days in London?) then you should definitely spend a few hours up here.
6. Enjoy pre-theatre dining at Kingly Court
If you're in the theatre district and catching a show, but you don't want to go to any of the obvious restaurants that charge an arm and a leg for your pre-theatre dinner, Kingly Court is a great spot… if you can find it.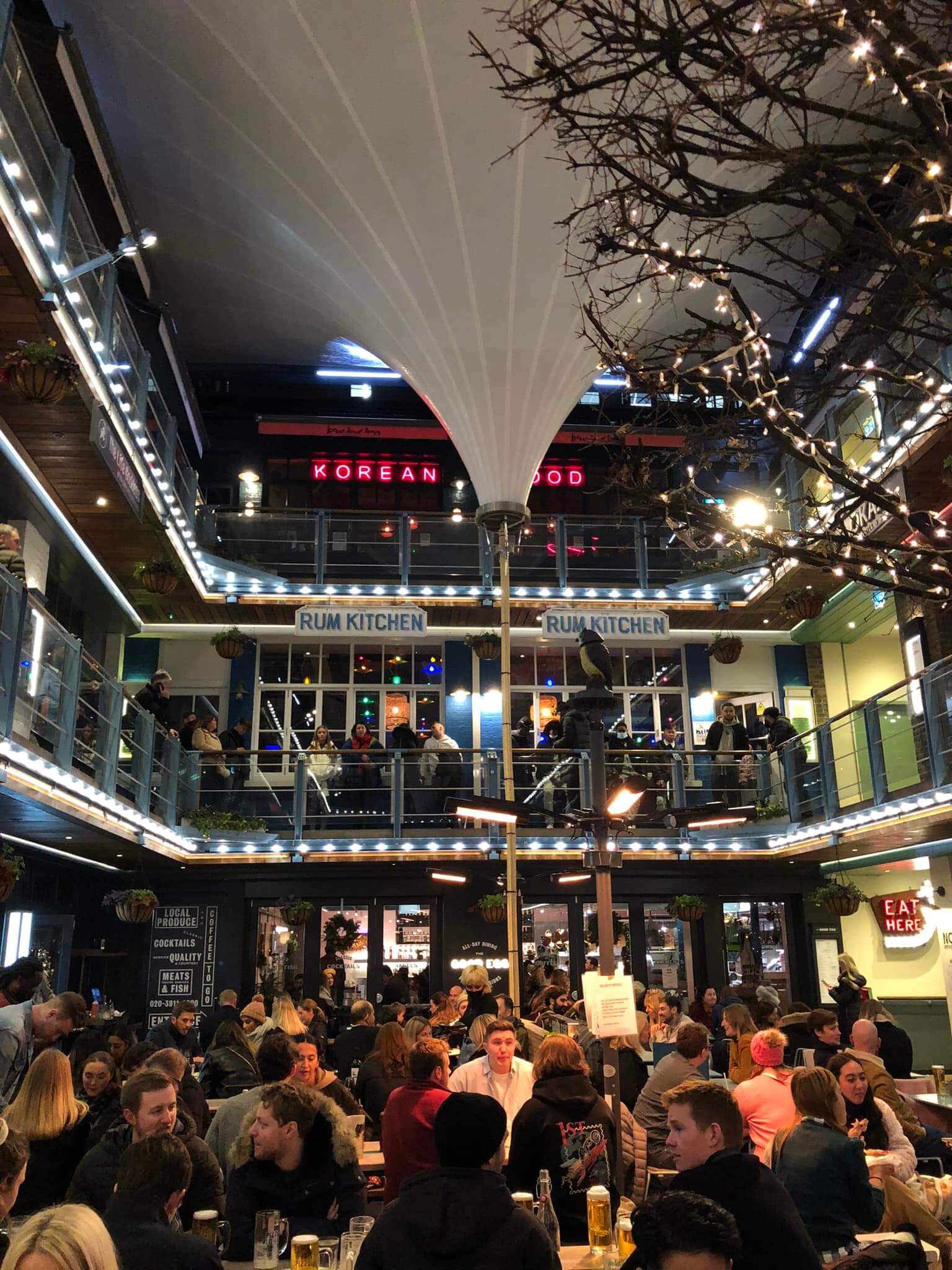 Londoners know that just off of Carnaby Street you'll find a 3-storey courtyard full of fantastic food options. 21 international concept restaurants, bars and cafés exist under Kingly Court's roof (or its open-air courtyard, if the weather's nice in summer), and you'll honestly struggle to choose which place you want to eat at. This is one of the best non touristy things to do in London when it comes to restaurant choices.
After your theatre visit, if you're looking for a place for a drink in the area, local bar Disrepute is next door to Kingly Court but is relatively hidden away underground (away from the tourists!)
7. See street art at its finest at Leake Street Arches
If you want quiet things to do in London that don't have a lot of tourists around, you'll enjoy Leake Street Arches. These 8 former railway arches lie underneath Waterloo station and make up London's longest legal graffiti wall. And it's really something.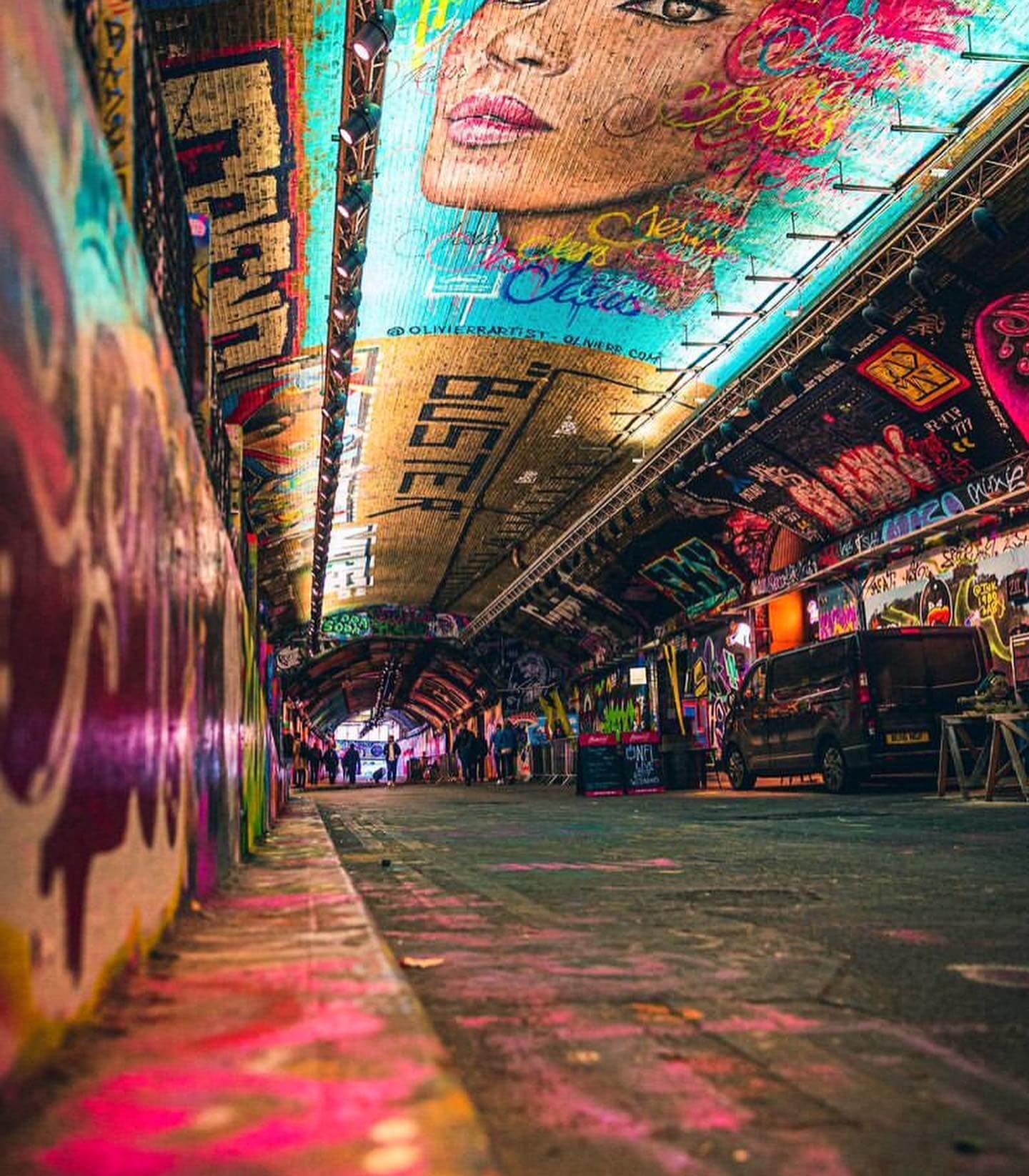 Leake Street Arches is run by a community of independent restaurants, bars and entertainment spaces who all band together to encourage art in this amazing place.
You'll find everything from independent Polish cuisine at Mamushka, Passyunk's dive bar, and Draughts, where you can play your favourite board games. And of course, plenty of graffiti art to marvel at. They even do graffiti workshops here, so you can learn how on your trip to London.
This is one of the best non touristy things to do in London that will leave you with some stunning, unique pictures from your trip.
8. Have an absolute blast in Shoreditch
For a night out, you have to go to Shoreditch. It's where local Londoners head to for a great night out as there are so many activities and interactive experiences there. Book the next day off, because this is always a BIG night out!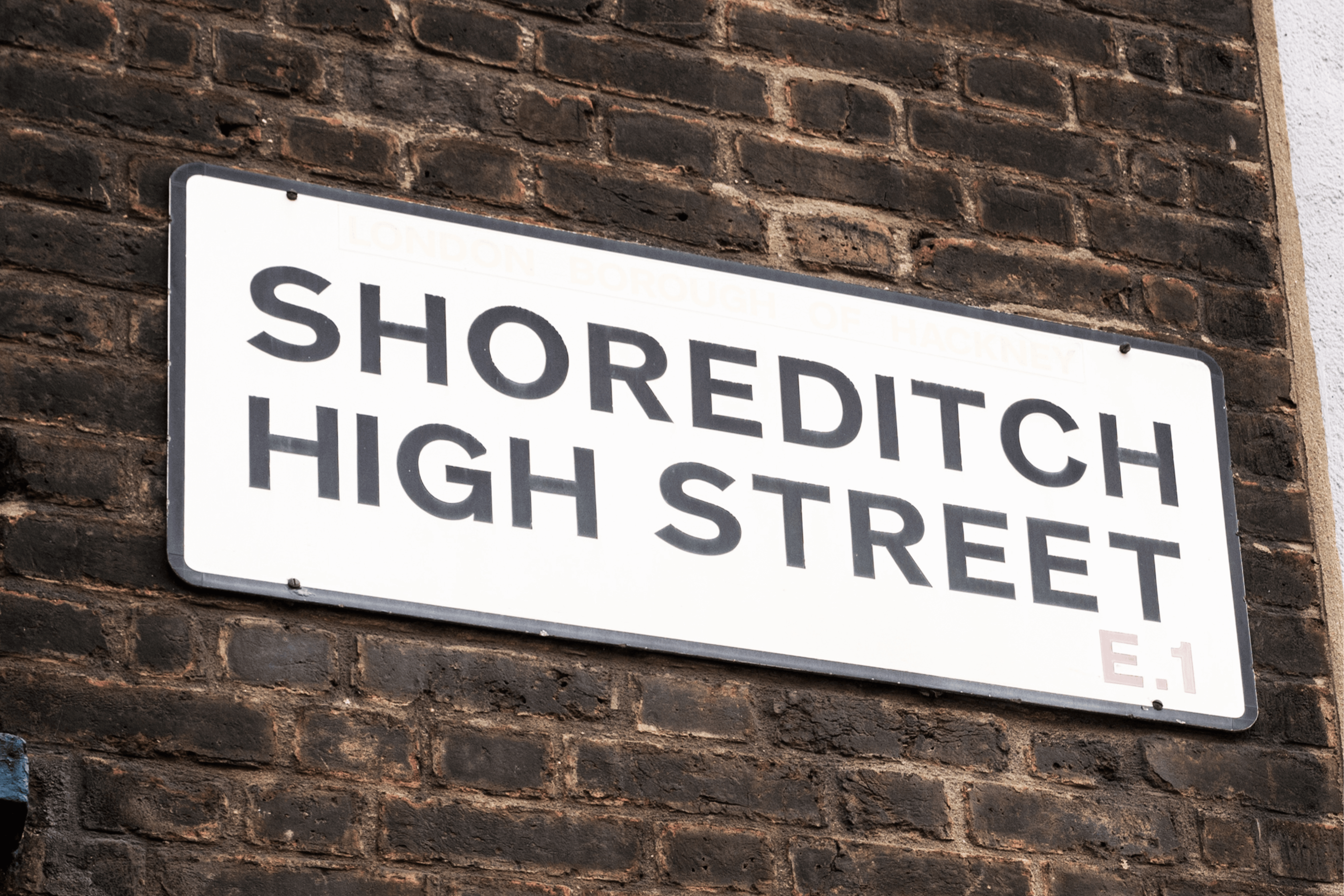 Shoreditch has it all. You might be interested in beating your friends at a game of shuffleboard at London Shuffle Club, or jumping in a giant adult sized ballpit at Ballie Ballerson, or smuggling your own drinks into an interactive prison experience at Alcatraz, or dancing to great music from a private Airstream caravan inside The Blues Kitchen, or taking part in interactive darts at Flight Club, or one of the many other amazing nights out you'll find in the area.
When it comes to non touristy things to do in London for a night out, Shoreditch certainly has you covered.
9. Get a local's eye view of the skyline at Peckham Levels
Forget queuing and paying for the likes of the Shard and Sky Garden to see the city skyline. There are plenty of amazing viewpoints in London that are totally free and far away from the tourist hot-spots. For something really cool, head to Peckham Levels as it's one of the best non touristy things to do in London.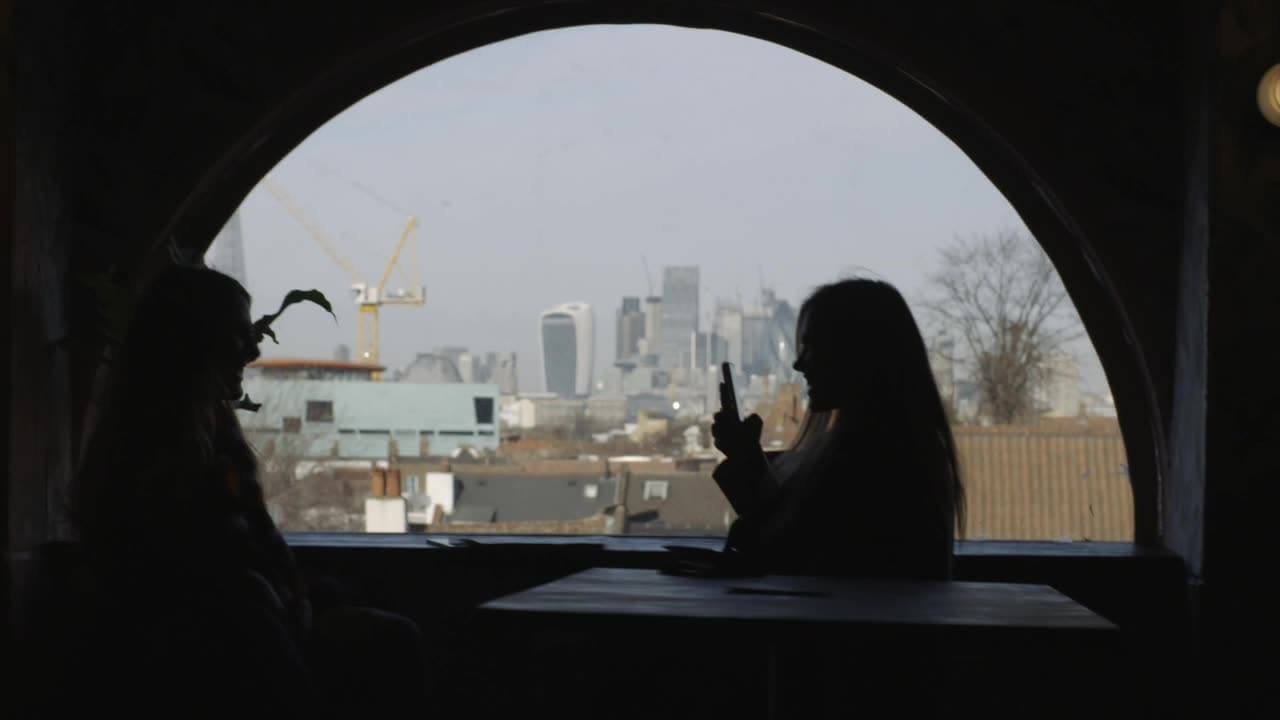 What was once a multi-storey car park is now a vibrant mix of tasty food, unique art, great music, culture, small businesses and creative opportunities.
You can literally spend the entire day there (and some Londoners do!) as levels 1 to 4 host the co-working space and studios where many independent businesses are based, and levels 5 and 6 are home to the food hall with cafes, bars and event spaces that regularly host live music, club nights, workshops and much more. All this, while getting amazing views of the city.
10. Stay over at Sea Containers on South Bank
If you're on the hunt for non touristy places to stay in London to make a weekend of it, you'll want to avoid the insanely overpriced, fancy hotel rooms in central London. Sea Containers is a great place that's not on everyone's radar, but offers both a hotel and an experience while in the city.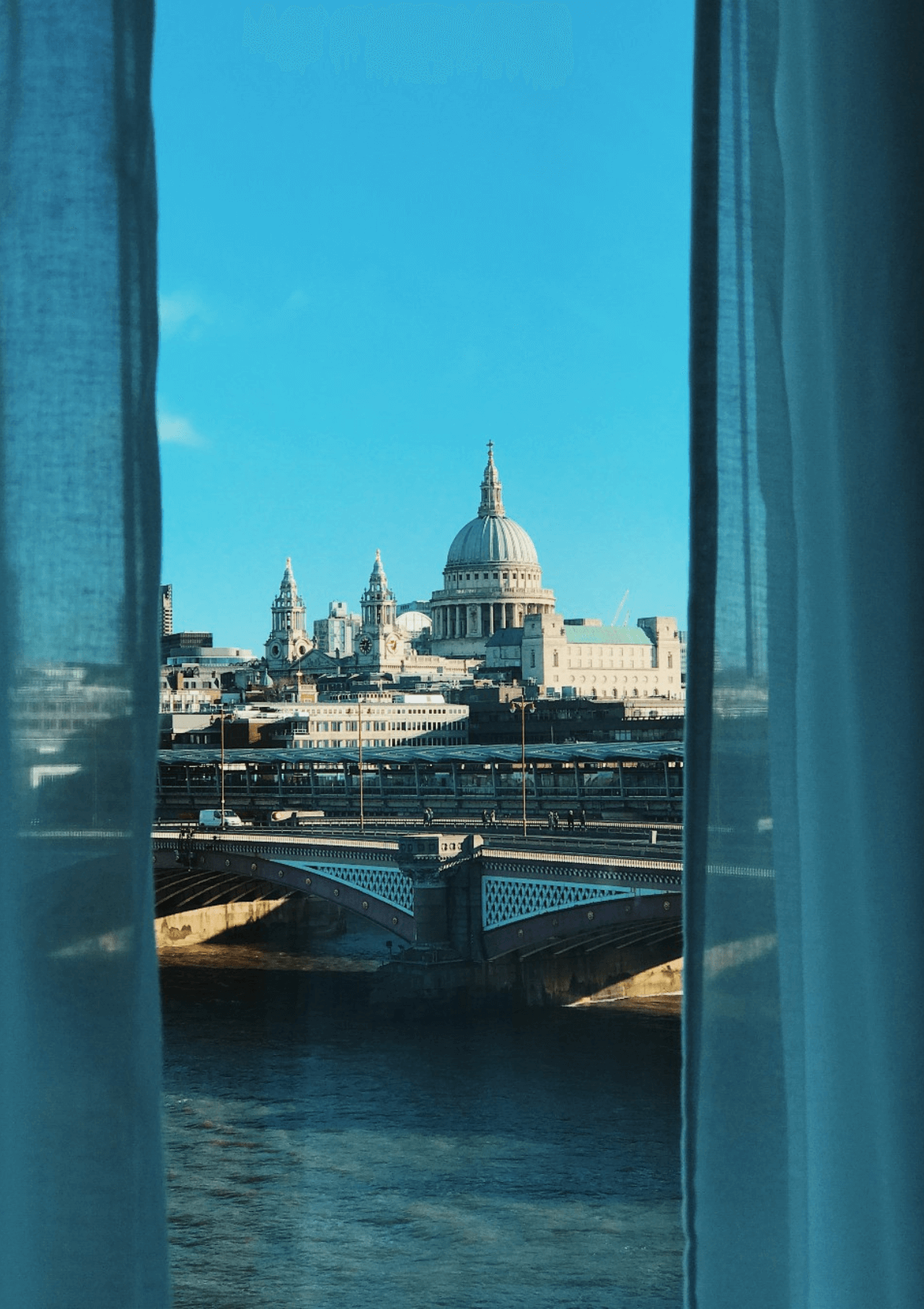 Sea Containers has a design that looks (from many angles) like an art deco cruise liner, and being right by the river Thames, this seems fitting! Its award-winning food and drink mean it's one of the best places to stay in South Bank, without being the typical tourist trap. Many Londoners end up here for events or just to visit the restaurants and bars for their amazing location overlooking the river.
There's also an incredible spa, and plenty of entertainment to keep you busy, so you won't even need to leave the hotel if you don't want to. Something tells us you'll want to though, since it's located right on South Bank near to the OXO tower, which means you'll never be short of brilliant things to do.
11. Go for a canal walk?
How about a wander along a London canal for a a free, locals thing to do? There are many beautiful canal walks in London to choose from, just read our article for more information on the best ones to go for.
Non Touristy Things to Do in London
Excited for your trip to the big city? If you're keen to find lots of non touristy things to do in London, this list has plenty of ideas that will keep you entertained throughout your stay here.
Are you a Londoner with some excellent local knowledge? Let us know if you would recommend anywhere else we should add to our list!
Quicklist: 11 Non Touristy Things to Do in London
Have a proper English fry-up at Regency Café
See behind the scenes of Soho
Shop for antiques at Portobello Road Market
Have a pint in a non-touristy pub
Hang out on Primrose Hill
Enjoy pre-theatre dining at Kingly Court
See street art at its finest at Leake Street Arches
Have an absolute blast in Shoreditch
Get a local's eye view of the skyline at Peckham Levels
Stay over at Sea Containers on the South Bank
---