15 Most Popular Days Out in Cambridgeshire
Looking for the greatest days out in Cambridgeshire? Maximise your Cambridgeshire days out with this guide to the best ones in the county. There are lots of things to do in Cambridgeshire, let's break it down…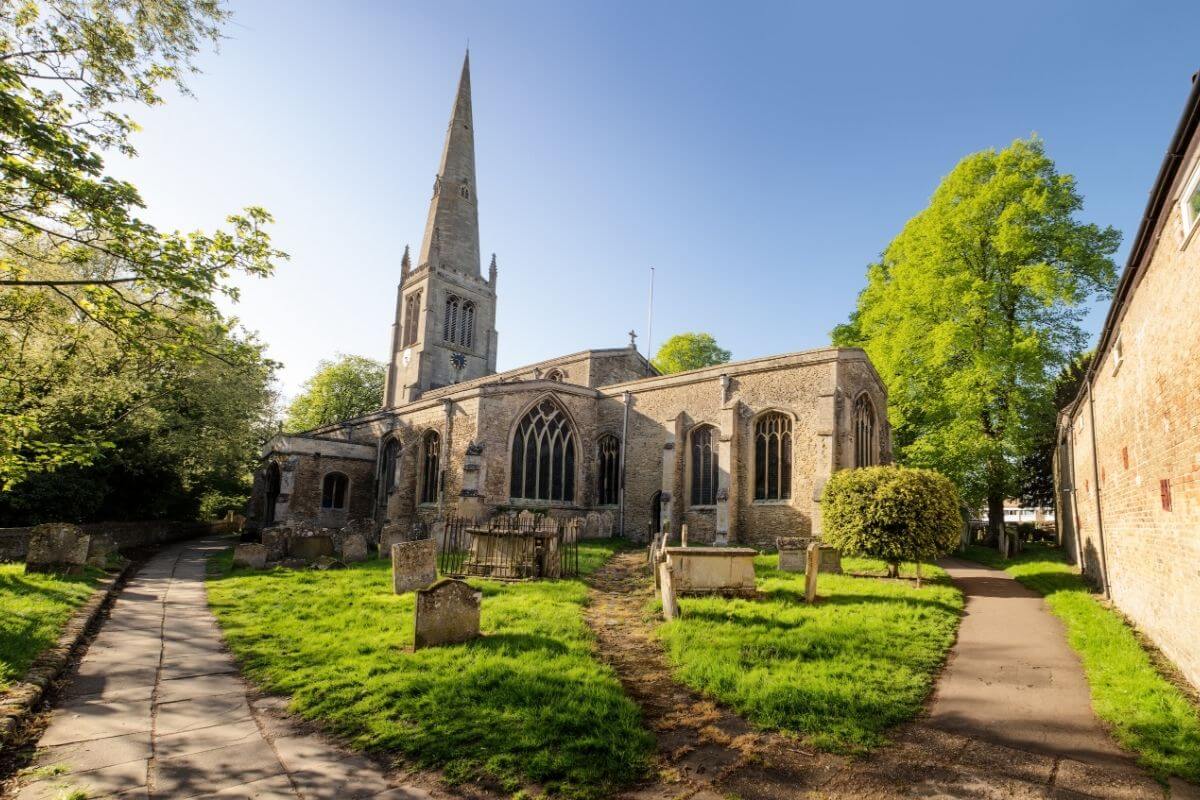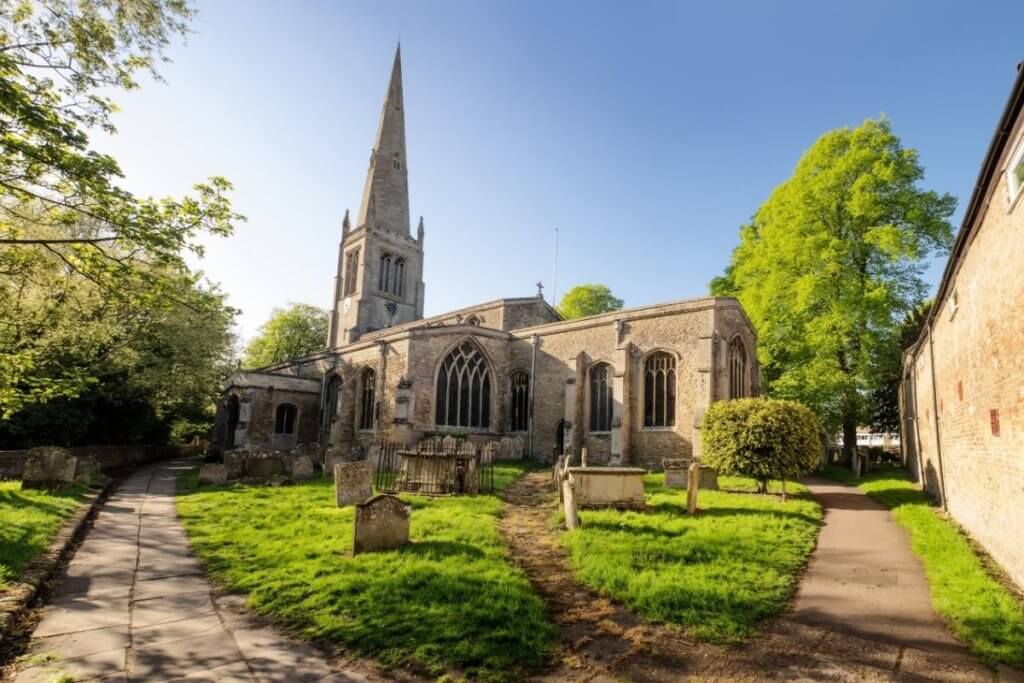 Best known for housing one of the world's best universities, it is fair to say that the city of Cambridge dominates the county of Cambridgeshire, hosting many of its main attractions. With many of the university colleges and their beautiful gardens open to the public, the university continues to attract countless visitors to Cambridge every year. But there's plenty more fun things to do in Cambridgeshire to attract visitors.
Nearby Peterborough is often overlooked, but it boasts a splendid cathedral and stunning green spaces. While history beckons in Huntingdon and Ely, where the house of Oliver Cromwell remains standing centuries after the famous Lord Protector passed away.
And that's just a few of the best days out in Cambridgeshire, here are over ten more…
Best days out in Cambridgeshire
We've rounded up all the best things to do in Cambridgeshire for your day out.
1. Kings College, Cambridge
Probably the most recognisable of Cambridge University's colleges, Kings College was founded by King Henry VI, way back in the year 1441. The college has a real sense of majesty about it and is a very special place to wander through; visitors love to photograph the iconic Front Court.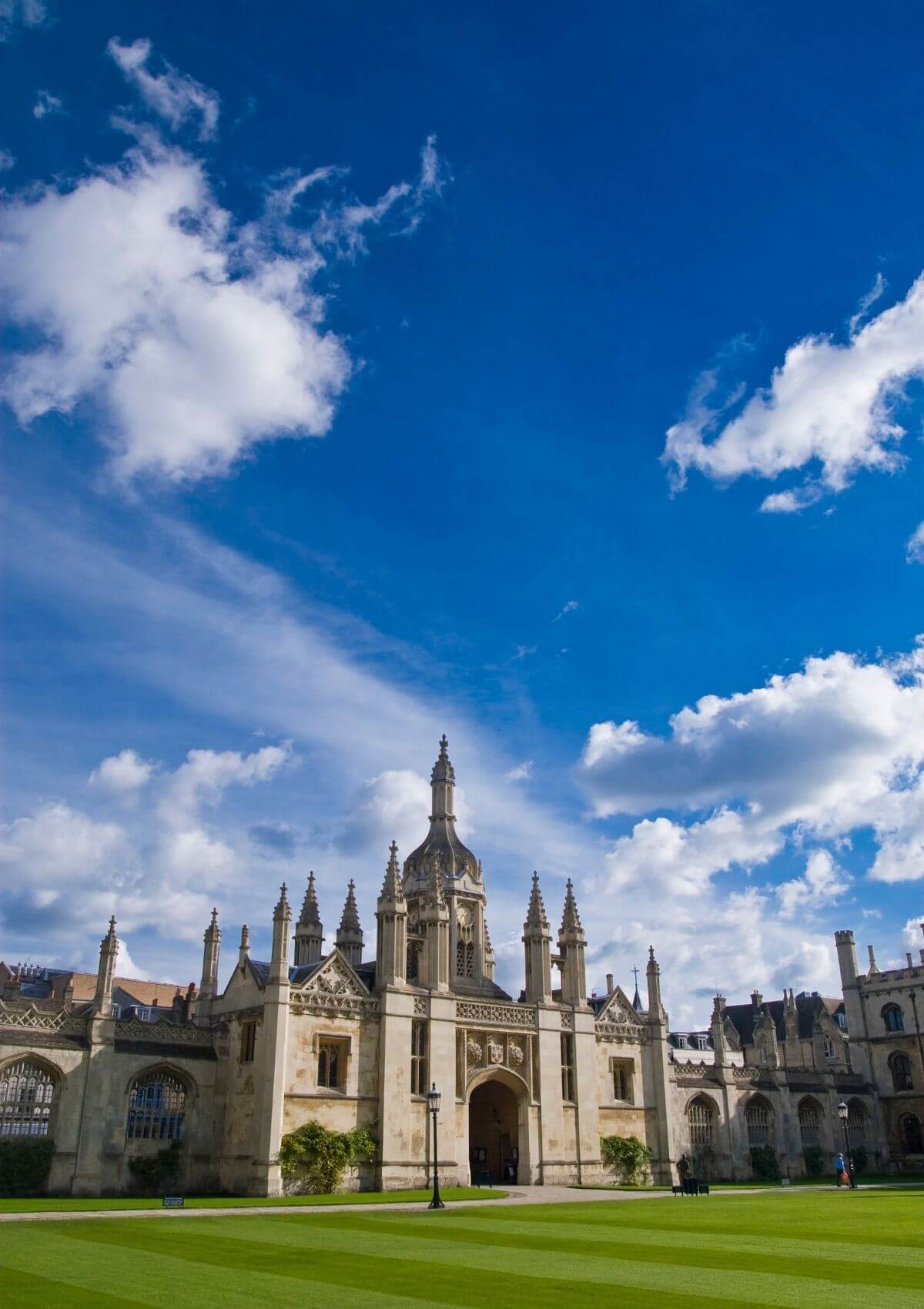 It's the Kings College Chapel which is the most impressive part of the college though. Completed in 1515, it's still regarded as one of the greatest examples of Gothic architecture in the country. The Renaissance-era stained glass windows are also worth admiring.
No trip to Cambridgeshire would be complete without visiting a couple of the university colleges, and Kings College is arguably the pick of the bunch. This is a great day out in Cambridgeshire, whether you're planning on going to the university or not!
2. Oliver Cromwell's House, Ely
Oliver Cromwell is one of the most famous figures in British history, known for his part in overthrowing the monarchy of King Charles I. He also executed the king, abolished the monarchy and established himself as Lord Protector, essentially making himself both head of state and head of government from 1653 until his death in 1658.
This titan of British history was actually born in Cambridgeshire and lived in the city of Ely for a time, from 1636 until 1647.
His house from this period has now been turned into a small museum, dedicated to both the man himself and the Fens, which were long ago drained.
There's also an Escape Room at Oliver Cromwell's house, where you and your friends or family must try and solve the clues to escape from Cromwell's office. Great idea for one of the best days out in Cambridgeshire when its raining.
3. Fitzwilliam Museum, Cambridge
The first thing to note about the Fitzwilliam Museum is that it is completely free to enter, making it great for families looking for days out in Cambridgeshire on a budget.
The museum holds one of the greatest collections of art and antiquities in the world. This includes masterpieces by famous artists including Picasso and Monet, as well as a collection of artefacts gathered from around the world, in Ancient Egypt, Greece and Rome, to name but a few.
Other exhibits include 'Coins and Medals' and 'Manuscripts and Printed Books'. It's fitting that such an excellent historical museum is situated so close to one of the world's best centres for learning, in the University of Cambridge. The Fitzwilliam Museum makes for one of the more interesting days out in Cambridgeshire if you're into your history.
---
Do you like books? Have a go at our English Literature Quiz to really test your knowledge!
---
4. Trinity College, Cambridge
Days out in Cambridgeshire aren't complete without seeing Trinity College. Another of Cambridge University's most famous colleges, Trinity was established by King Henry VIII in 1546, and the statue of the monarch above the Great Gate remains one of its most iconic features. Much of the architecture in the college comes from the 17th century, including the Wren Library, and Nevile's Court, whilst other aspects are much older, such as the Grade 1 listed Tudor-Gothic chapel, built in the mid-1500s.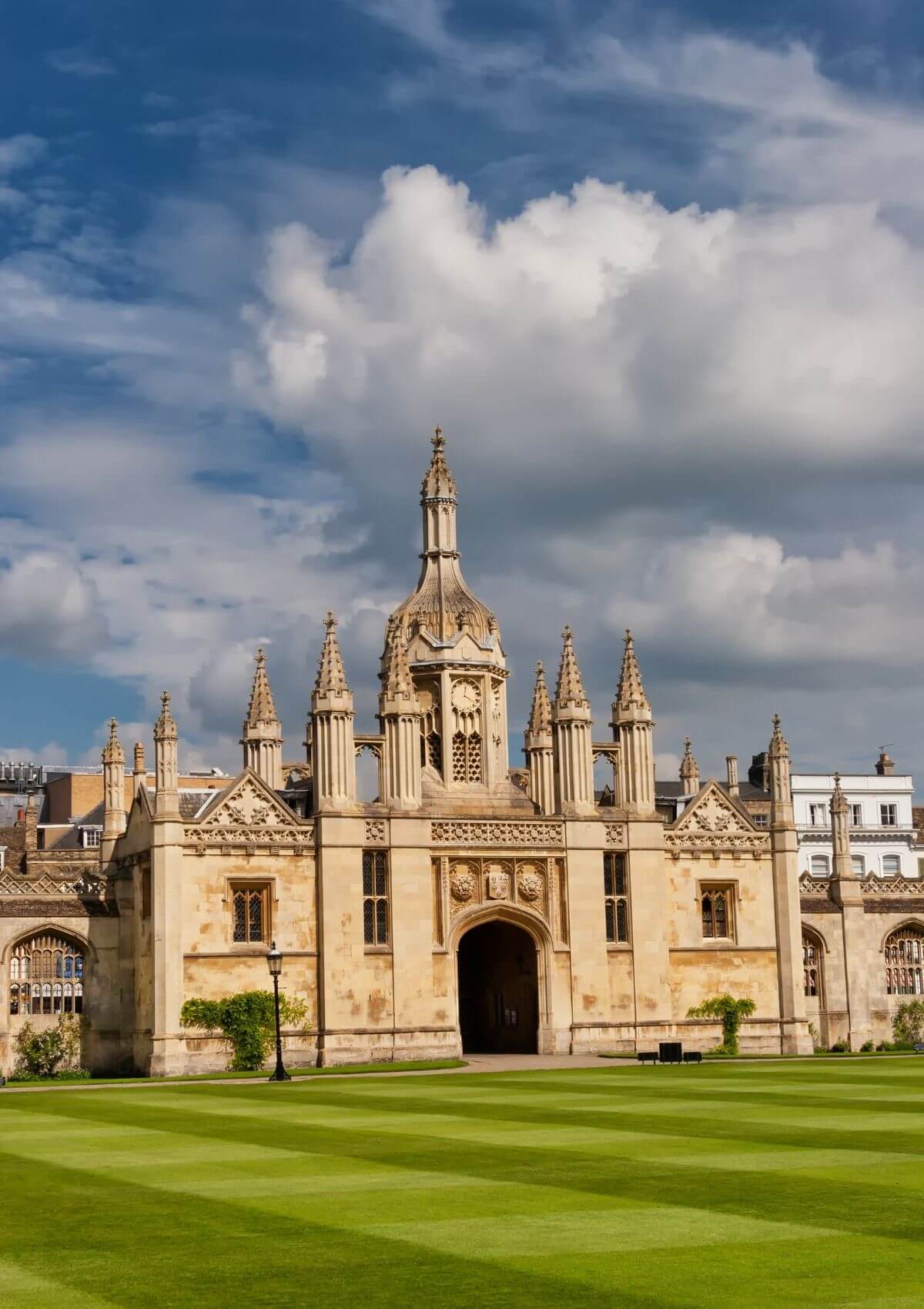 The college has produced many great alumni, including Sir Isaac Newton and Francis Bacon, and statues of some of these great people stand in the chapel for visitors to admire.
Visit the College on your Cambridgeshire day out to learn more.
5. Peterborough Cathedral
Often neglected by visitors to Cambridgeshire, who flock straight to Cambridge, Peterborough actually has numerous attractions which make it worth a visit.
The most famous of these is the city cathedral.
Completed in 1237, Peterborough Cathedral is one of the only cathedrals in the country to have preserved its original Norman architecture, including impressive semi-circular arches. Before the cathedral, a 7th century Anglo-Saxon church was built on the site, and the famous "Hedda Stone" from this construction is also on display at the cathedral.
After you've strolled around the site, the cathedral lawn is the perfect place to sit on a warm day and admire your surroundings.
You can easily enjoy a great day out in Peterborough if you combine the cathedral with the shops and lights of the Peterborough town.
6. Go punting on the River Cam
Cambridge has become a popular punting location, especially along the stretch of the River Cam known as The Backs. This is because many of the university colleges back onto this stretch of the river, and it's a truly wonderful experience to punt slowly past grand buildings and manicured gardens in the height of summer.
The riverbed is shallow and gravelly, which makes punting that much easier.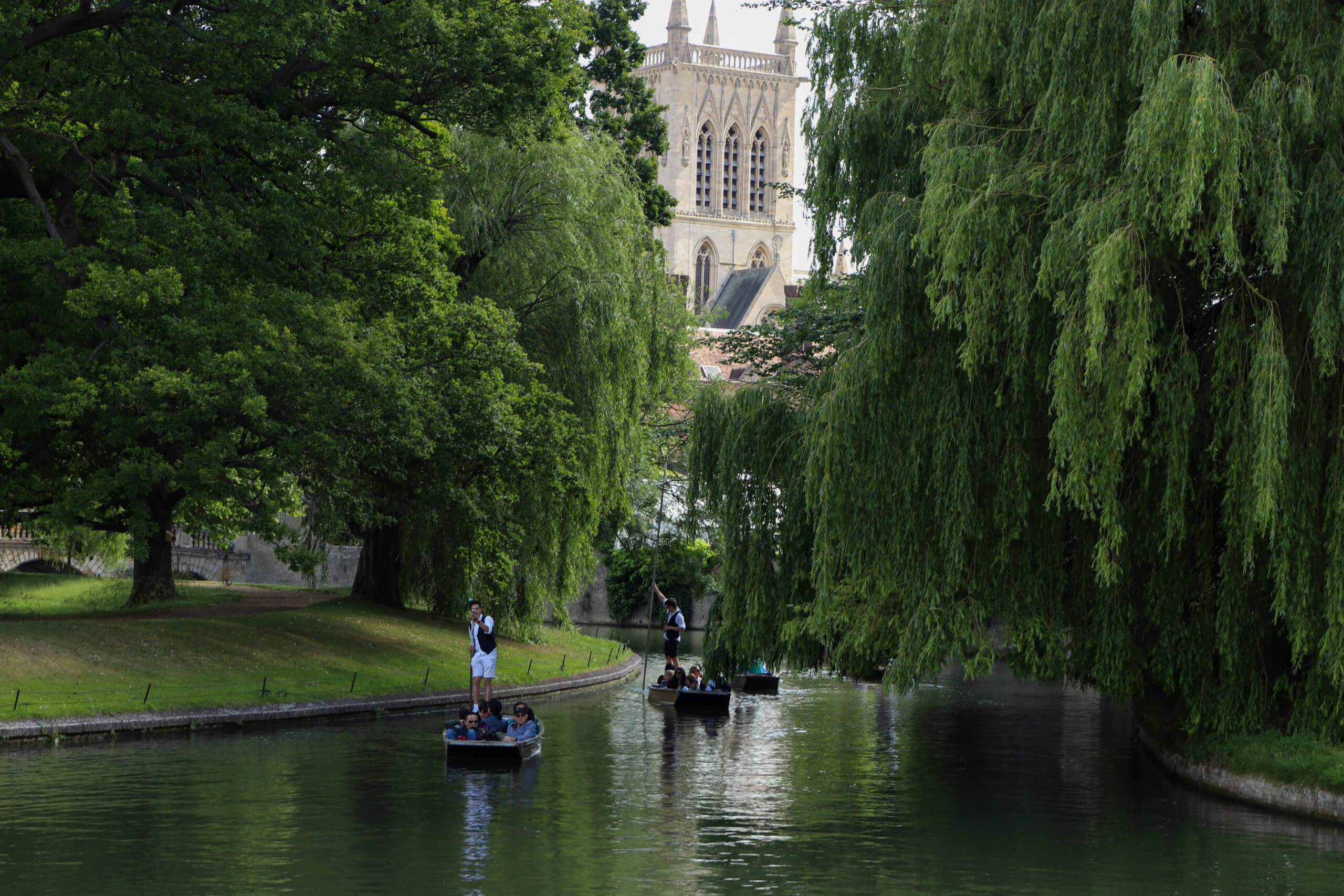 The Traditional Punting Company offers the best punting in Cambridge, where you'll see these world-famous College Backs in the heart of the city. Immerse yourself in Cambridge culture during a 50 minute chauffeured punt tour where you'll soak up the atmosphere of the exclusive riverside Colleges, admire sublime bridges, and pass by prestigious private gardens. Expert guides will guide you along the River Cam, regaling you with Cambridge's inspiring history and secrets of the city. Choose between a shared or private punting trip to suit any budget, occasion and group size with special events and packages also on offer to ensure that you'll receive the perfect punting experience for you and your guests. Leave the world behind and join their VisitEngland Rose Marque service to travel back across 800 years of Cambridge history.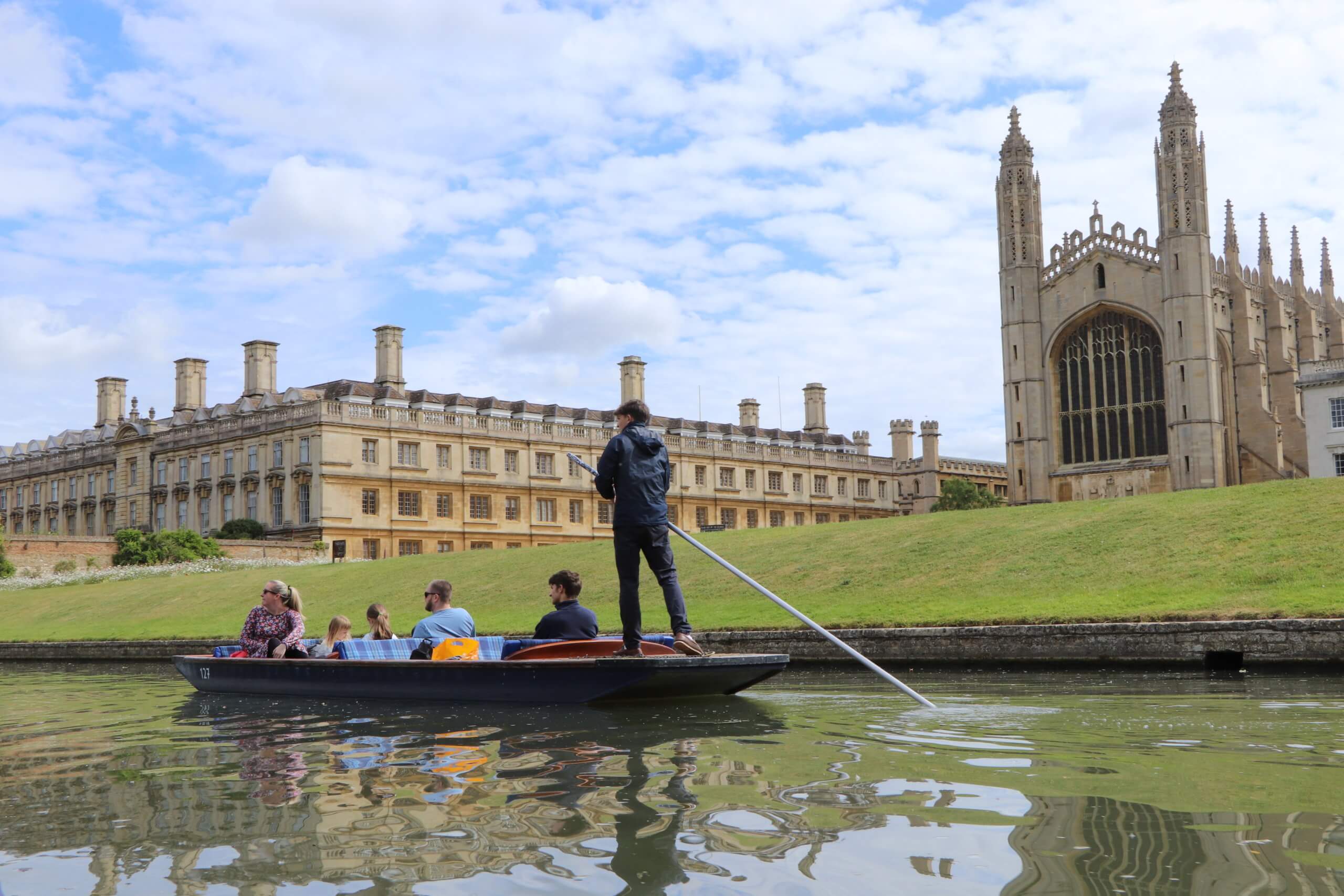 It's best to book online with the Traditional Punting Company to receive the most discounted rates available in Cambridge. If you book on the day at their punting location, it can be up to 40% more expensive than the advertised online price. Once a booking has been completed online, you'll receive an email confirmation, which includes a free city guide as well as a text message alert on the day for your departure; meaning that there is no queueing necessary. You book for both a specific date and departure time so you can plan your day stress-free knowing everything is taken care of.
Punting has been a part of life in Cambridge since the 1900s, and if you're visiting the city in summer then it is an absolute must-try experience. Punting in Cambridge has to be the number one thing to do on days out in Cambridgeshire.
READ MORE: The Best Day Trips from Cambridge
7. St John's College, Cambridge
We're not going to go overboard with university colleges in this article, so this is the last one, I promise.
St John's was founded in 1511 by the mother of King Henry VII, Lady Margaret Beaufort, and her coat of arms remains above the Tudor Great Gate.
There are three equally impressive courtyards from two different centuries and a host of other historic details to look for, including statues of alumni and monarchs, coats of arms and beautiful paintings. You can enjoy all of these colleges in one day in Cambridgeshire.
8. Anglesey Abbey, Cambridge
Anglesey Abbey is a 17th century Jacobean manor house, complete with resplendent gardens. The site is managed by the National Trust and is open to the public all year round. Inside the property one can find grand paintings, antique furniture and more belonging to the former owner, Lord Fairhaven.
READ MORE: National Trust vs English Heritage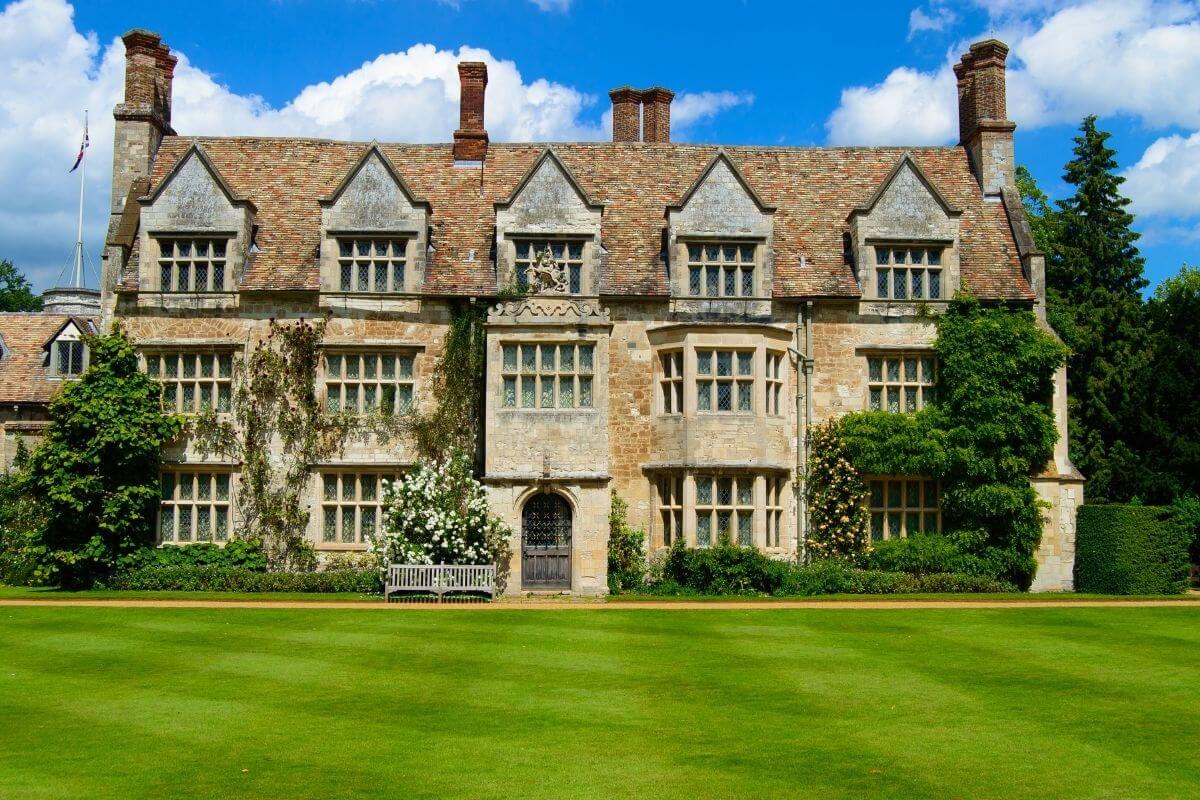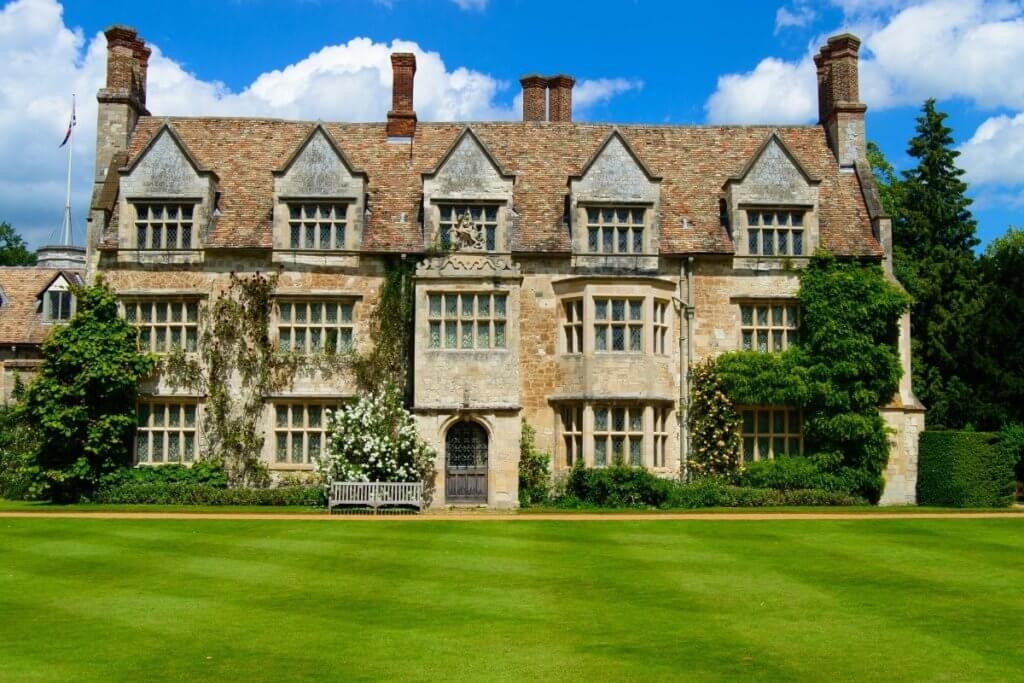 The gardens are perhaps even more impressive though, especially with the still-working 1700s watermill. Grain is still milled here and the site is open to the public, so you can discover how this traditional process works.
If you like your days out in Cambridgeshire with a side dose of history, then this is the one for you.
9. Imperial War Museum Duxford
The former RAF base at Duxford is now home to the biggest aviation museum in Great Britain, just a short drive south of Cambridge.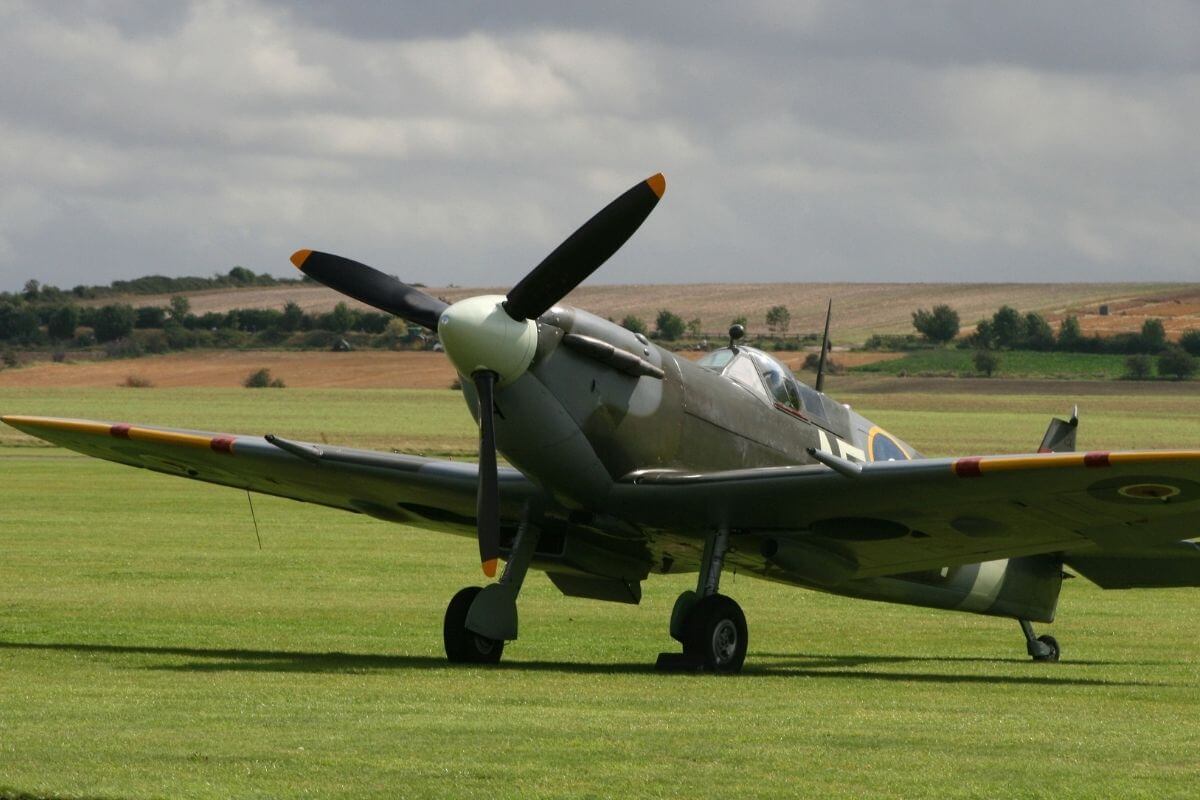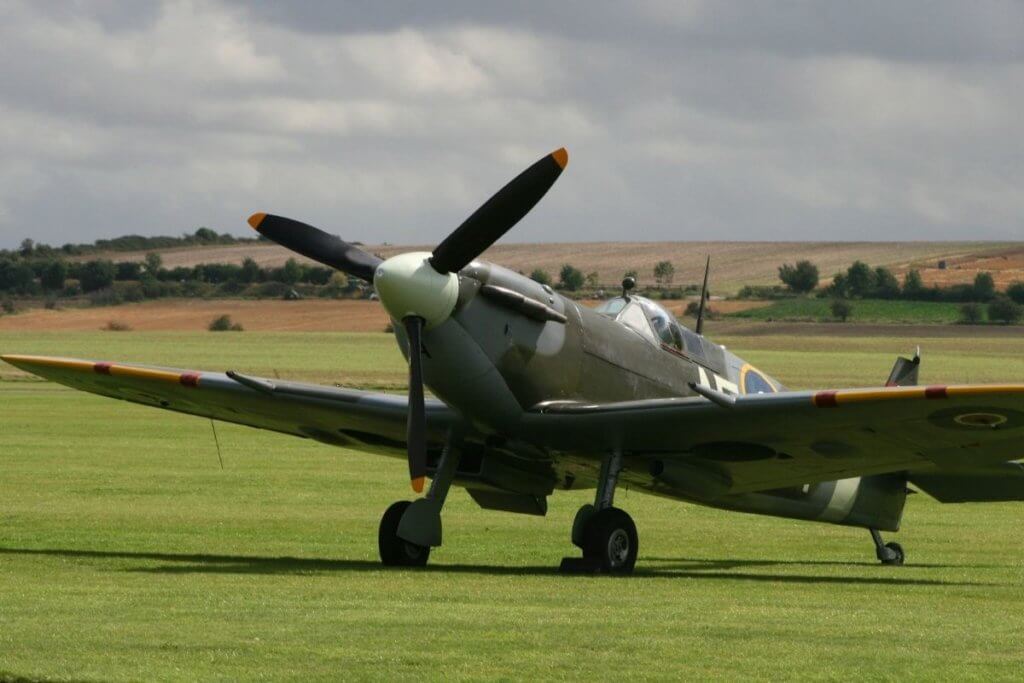 Spread over five colossal hangars, tens of iconic aeroplanes are on display from across history, including planes from the First World War, Second World War, and from American armed forces. Exhibits in this section of the museum include the famous B-52 and the Blackbird reconnaissance aircraft.
There is nowhere in England better suited to an aviation fan than this comprehensive museum in the heart of Cambridgeshire. Look out for the events for your days out in Cambridgeshire for a special occasion.
10. Cambridge University Botanic Garden
Planted in 1831 by the mentor of acclaimed evolutionary scientist Charles Darwin – John Stevens, Cambridge University Botanic Garden is home to more than 8,000 plant species. Many of these are housed in a series of glasshouses, with conditions mimicking the natural environment of the plant – such as rainforests, mountains and arid deserts.
There's also an outdoor collection of national native plant species, housed in exhibits including a lavender bed, rock garden and more. If you like to learn about plants and nature then the Cambridgeshire University Botanic Garden is one of the best places to visit in Cambridgeshire.
11. Ely Cathedral
The second cathedral to feature on our list, Ely Cathedral is in many ways more impressive than Peterborough Cathedral.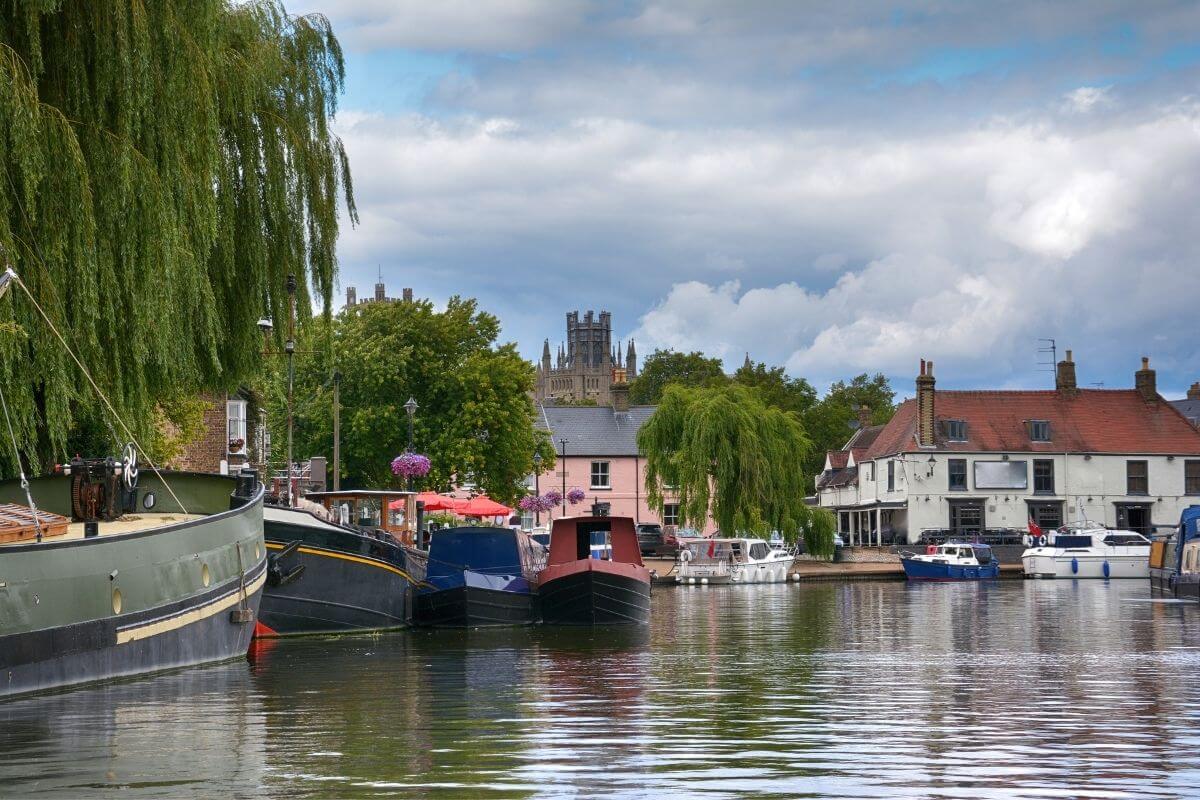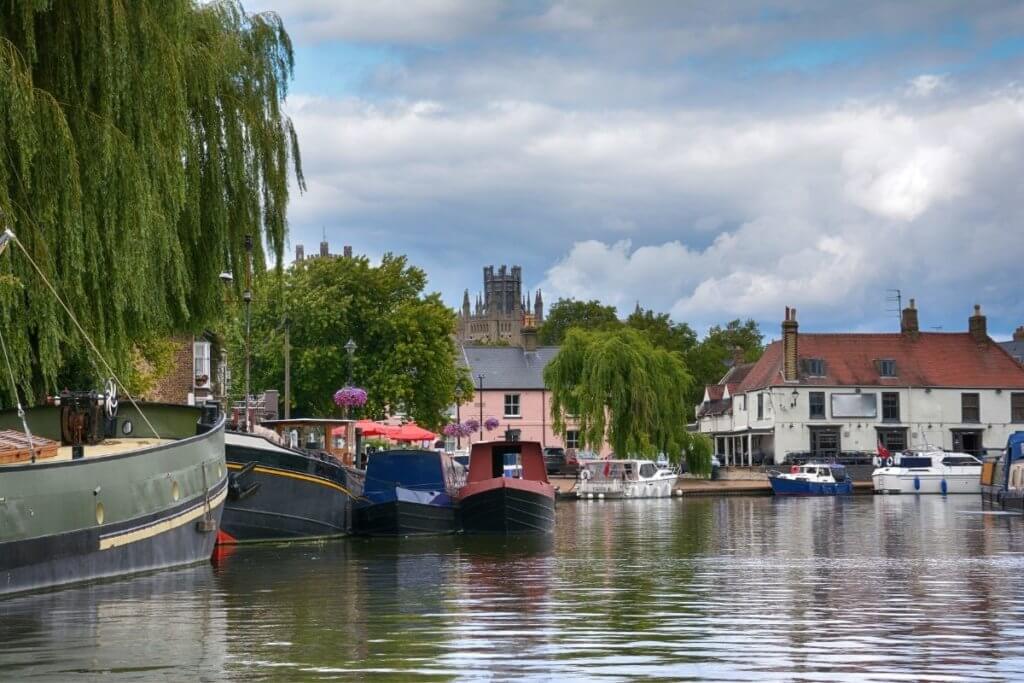 Dating back to 1083, the building takes your breath away with its octagonal tower. The cathedral still runs regular services and is one of the most popular tourist attractions in the county, with more than 250,000 visitors descending on the cathedral every year.
Combine Ely Cathedral with a day out in Ely, and you have a fun day trip in Cambridgeshire for adults to enjoy.
12. Hamerton Zoo Park, Huntingdon
A perfect family day out if you've got the kids with you, Hamerton Zoo Park is the best zoo in Cambridgeshire.
Set in 25 acres of gorgeous countryside, the facility is home to an array of incredible animals. Exhibits include Land of the Tiger, Cheetah Country and the Bear Meadow, where the only Syrian brown bears in the UK reside.
Other species include wombats, lemurs, maned wolves and giant anteaters, to name a few. There's a children's play area, a gift shop and a coffee shop serving refreshments, everything you could possibly need for family days out in Cambridgeshire.
Maybe we could add it to our list of the best zoos in England actually.
13. Nene Park, Peterborough
In the heart of Peterborough, you may not expect to find a colossal public green space, stretching for 3.5 miles along the banks of the River Nene – one of the important rivers in England. But that is exactly what you'll find if you put Nene Park into your sat-nav.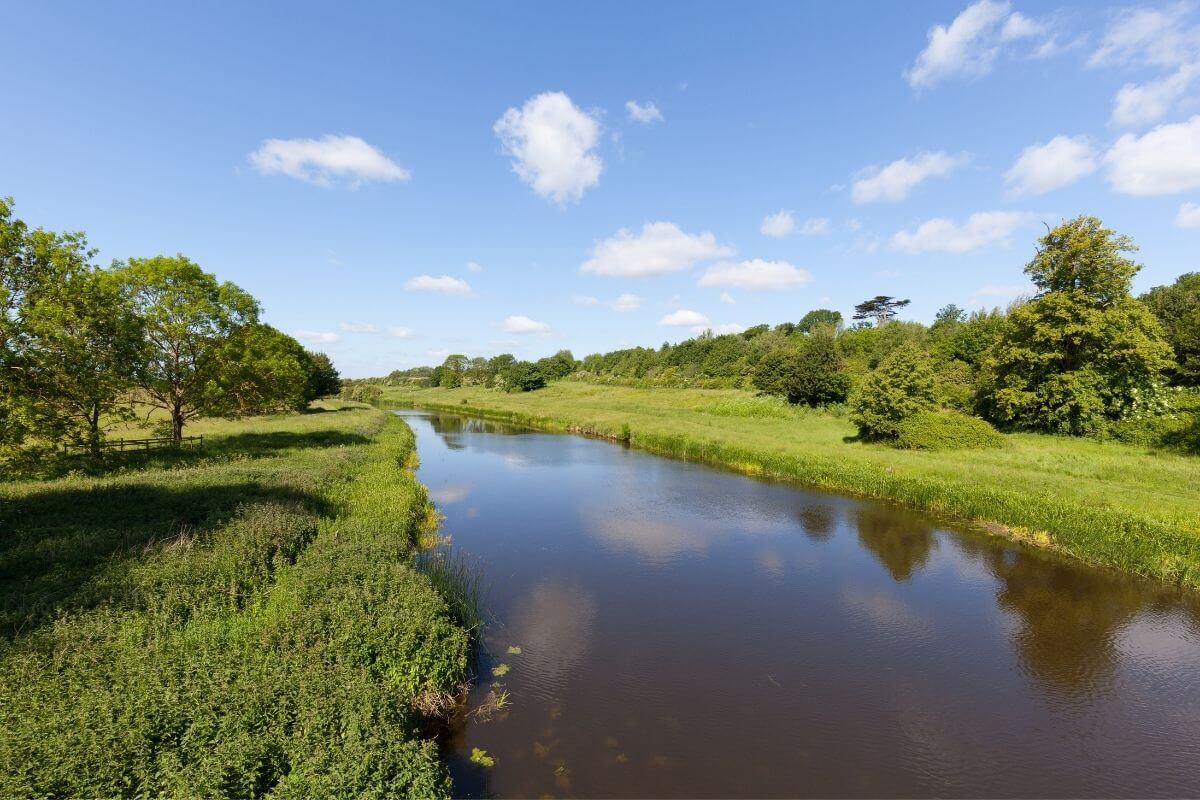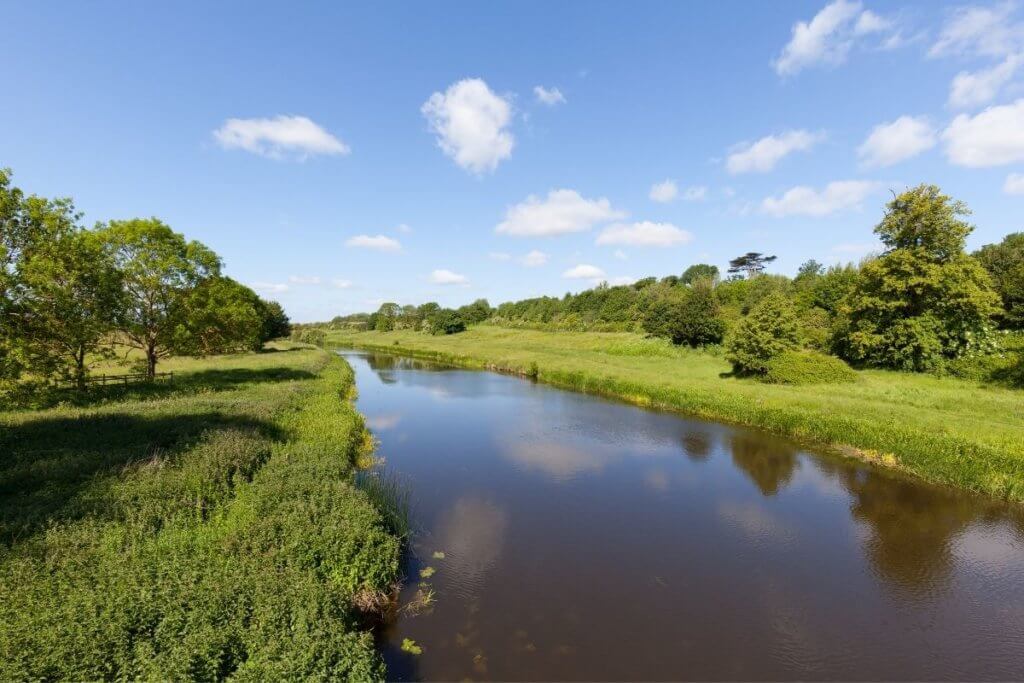 In total, more than 2,500 acres are open to the public. There's a chain of lakes, lush wildflower meadows and a patch of woodland, with pathways and bicycle trails taking you through all the different habitats.
Perfect for a summer's day picnic or a family cycle ride, this is a great place to escape the bustle of the city for a few hours and immerse yourself into nature – right in the heart of Peterborough. If you want your Cambridgeshire day out to feature a picnic, then this is a great spot for you.
If you're travelling from London to Peterborough by train, you can sit back and enjoy the views. You'll have plenty of nature spots to pick from when you arrive. The Ferry Meadows in Nene Park is a popular place for locals and visitors alike.
As evening comes lovers of the arts will want to head to the Key Theatre in Peterborough, first opened in 1973. The venue is located on the banks of the Nene and plays host to touring musicians, bands, dance shows and the famous annual pantomime, popular with locals and visitors alike. During the day, when there are no events on, visitors can enjoy a meal in the Riverside Restaurant, offering wonderful views over the Nene.
14. Buckden Village
If you'd prefer your days out in Cambridgeshire to be a quiet, rural affair, then the village of Buckden may be the perfect location for you to visit. The central high street is the heart of the village, housing a range of boutique shops, independent restaurants and inns, reminiscent of the days when it was a stopover on the Great North Road, linking London and Edinburgh.
The village is also home to Buckden Towers which were completed in the 1100s, before being renovated during the Tudor period.
A selection of English history's most decorated figures stayed at the tower, including Edward I, Henry VIII and two of his wives – Catherine of Aragon and Catherine Howard. The former was luckily divorced by the monarch, whilst the latter was one of the unfortunate wives whose crime of not giving the king an heir saw her executed.
15. Welney Wetland Centre
Welney consists of 1,000 acres of the 'Ouse Washes', known as Britain's largest area of seasonally-flooded land.
The centre is located outside of Wisbech, and it's a magical spot to visit as at the right time of year there's the mass winter gatherings of thousands of wild ducks, swans and geese. Whether you're a seasoned bird-watcher or new to the wonder of wildlife in the area, you'll love the Welney Wetland Centre for some really great days out in Cambridgeshire.
There's seasonal pond dipping stations, or you can collect an explorer backpack from the visitor centre that includes a birdwatching and bug hunting kit. Both little and big explorers will love following the trails across the wetlands.
Days out in Cambridgeshire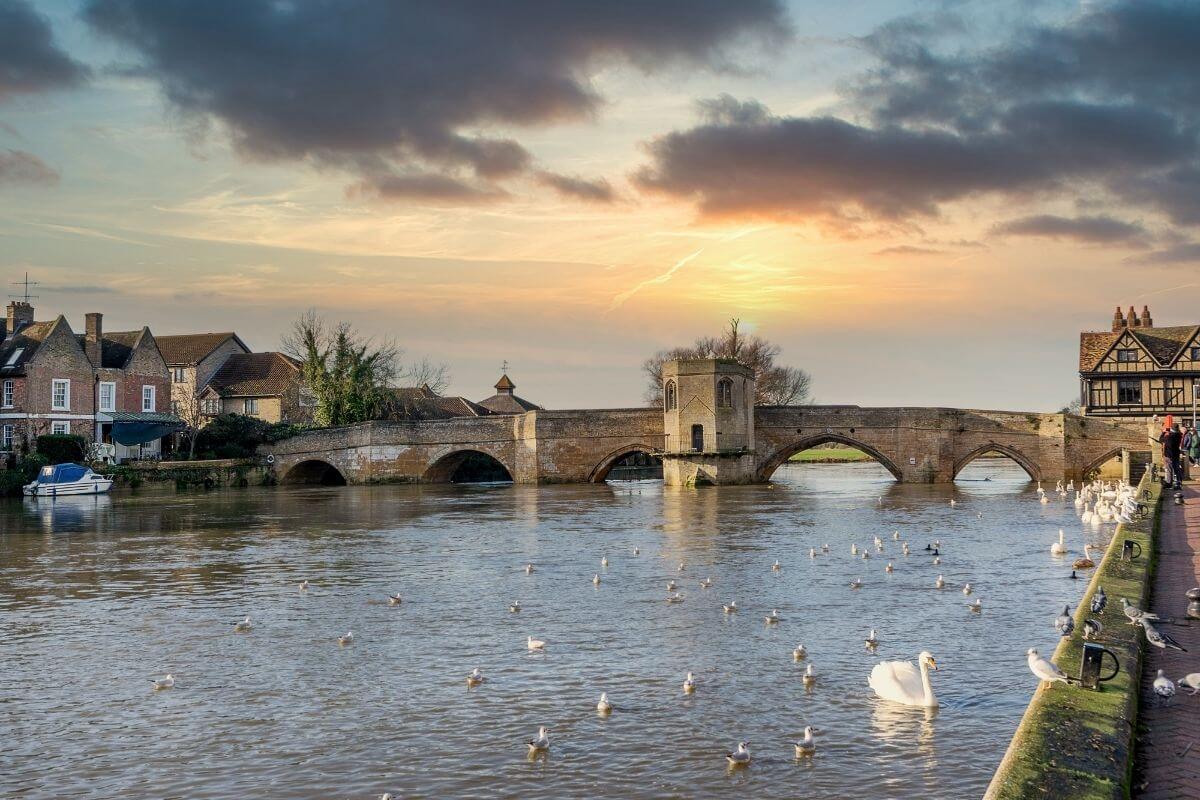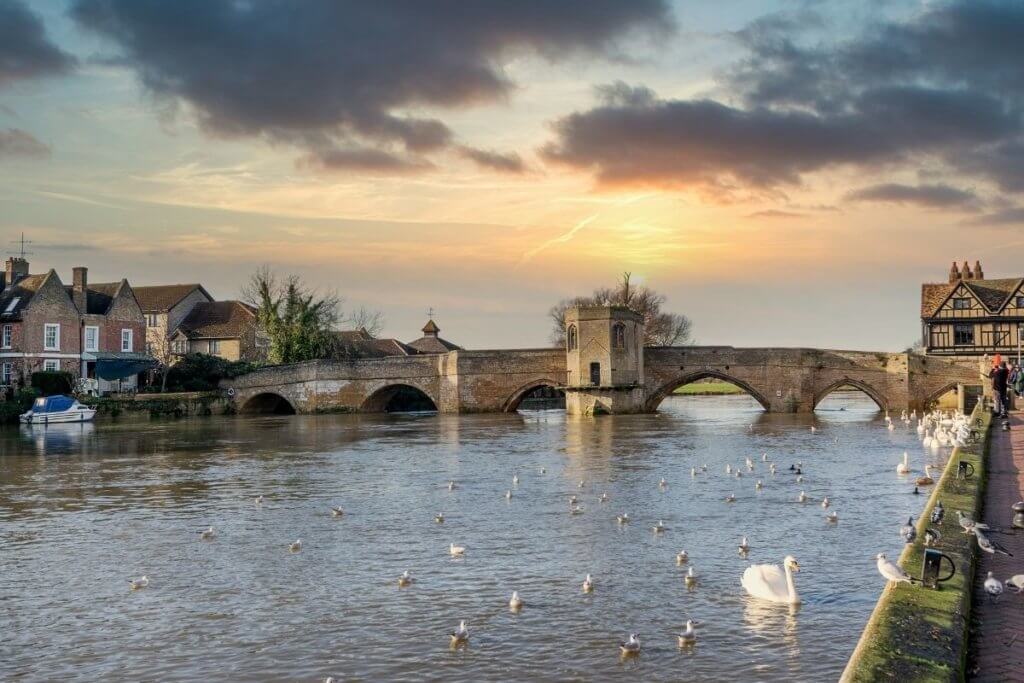 While Cambridge is undoubtedly the most popular place to visit in Cambridgeshire for visitors, there is plenty else to see in the county. Peterborough and Ely are worth a visit in their own right, whilst the village of Buckden offers a slightly different Cambridgeshire day out. But it is the university city which maintains its reputation as one of the finest iconic spots in England.
Gorgeous university colleges, lush gardens and fascinating museums combine to make Cambridgeshire one of the best places to visit in the whole of England. If you're planning some days out in Cambridgeshire soon, keep this list handy!
---
Quicklist: days out in Cambridgeshire
1. Kings College, Cambridge
2. Oliver Cromwell's House, Ely
3. Fitzwilliam Museum, Cambridge
4. Trinity College, Cambridge
5. Peterborough Cathedral
6. Go punting on the River Cam
7. St John's College, Cambridge
8. Anglesey Abbey, Cambridge
9. Imperial War Museum Duxford
10. Cambridge University Botanic Garden
11. Ely Cathedral
12. Hamerton Zoo Park, Huntingdon
13. Nene Park, Peterborough
14. Buckden Village
15. Welney Wetland Centre
---