Cambridge is easily one of the best cities to visit in England, but if you live there (or nearby) and are curious to find more things to do within an hour, here are the 10 best day trips from Cambridge.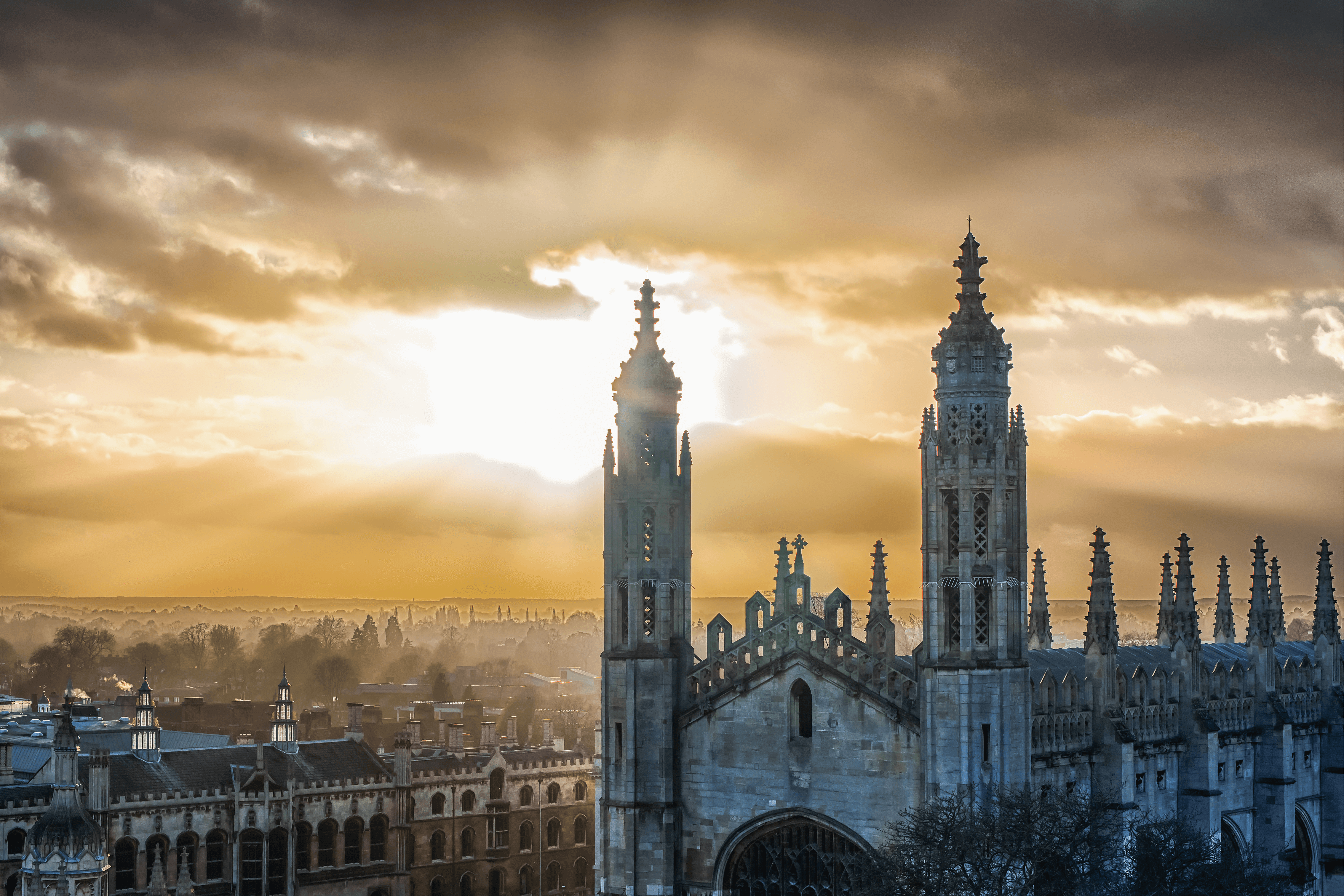 With its iconic university campuses, its historic streets, and its fantastic activities (from punting on the River Cam to walking tours of the city), Cambridge offers the perfect city break whether you're visiting solo, with friends, or taking the whole family for a day out.
If you live there, however, you may have seen a lot of the sights and attractions already. In which case it's time to explore what's on in the surrounding areas of the city by checking out our list of fun activities that are all within 1 hour drive from Cambridge (or within an hour by bus or train).
Pack up the car, grab a backpack with your day out essentials, and pick one of these excellent day trips from Cambridge to try out…
Best Day Trips from Cambridge
All the best things to do near Cambridge…
1. Marvel at Ely Cathedral
Distance: 40 minutes by car
Cities throughout England have some seriously stunning cathedrals, and a day out that includes one of these is always a great time. Ely Cathedral is a historical monument that sees thousands of visitors each year thanks to its stunning art and architecture.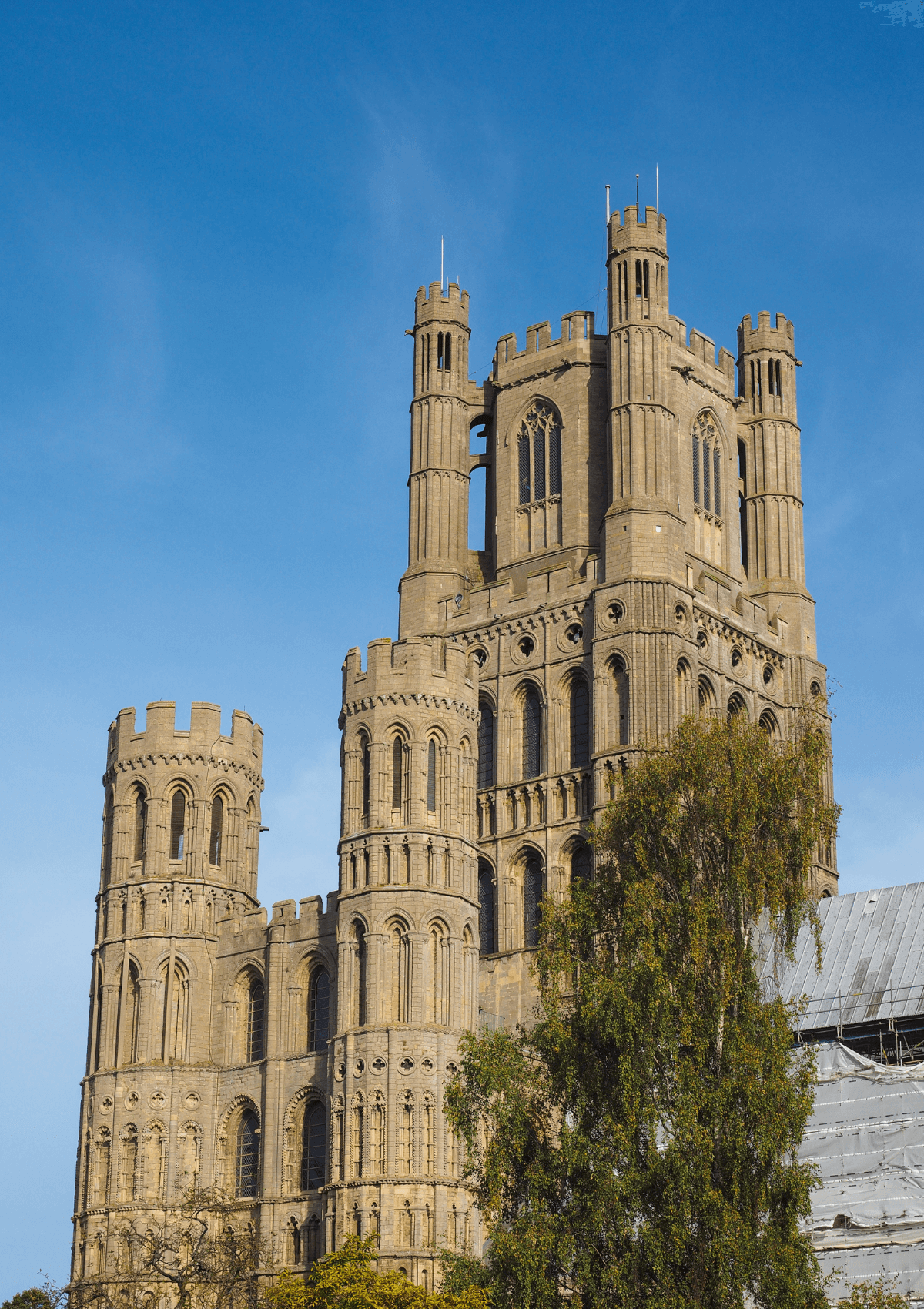 A visit to Ely in itself is super interesting, as believe it or not it used to be an island until 400 years ago when the freshwater marshes around the city were drained. It's the second smallest city in England, and the cathedral is its crowning glory, being the 3rd longest medieval cathedral in the country. If you're interested in the cathedral's history and architecture, you can book a tour of the Octagon tower (built in 1342) where you'll see its wooden lantern.
Ely is also known for once being the home of the famous Oliver Cromwell from 1636 until 1647, who took part in overthrowing the monarchy of King Charles I. You can visit Cromwell's house, which is now a museum and escape room. We'd say a visit to Ely is one of the best day trips from Cambridge, with lots to do.
2. Visit the Imperial War Museum
Distance: Around 20 minutes by car
If military history is your thing, a trip to the Imperial War Museum in Duxford could be right up your street.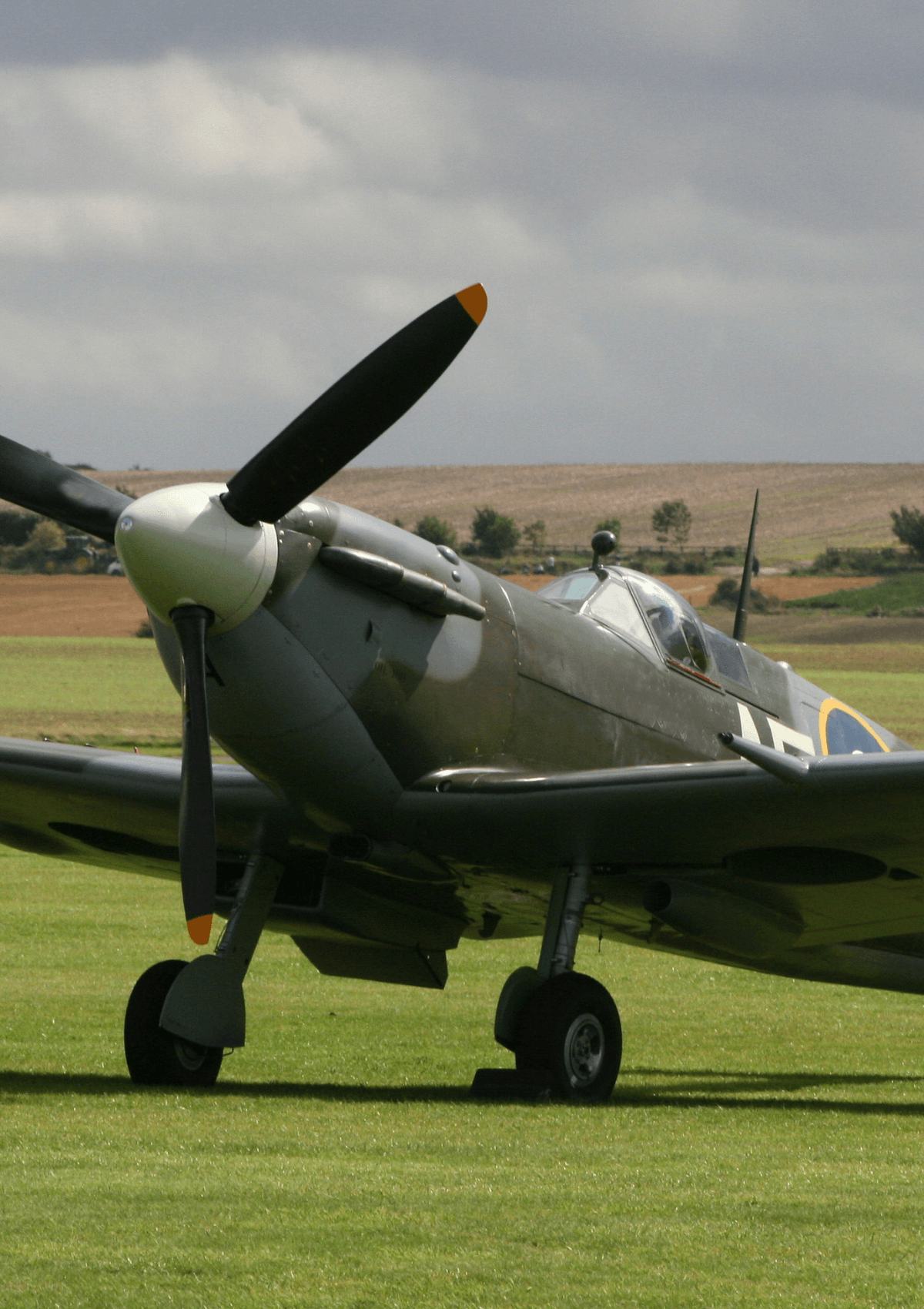 There, you can see Spitfires and other iconic aeroplanes like the famous B-52 and the Blackbird reconnaissance aircraft, and see what work was like for the men and women who served in the airfield.
The site in Duxford has been a major part of several significant periods in history, such as WW2 and the Cold War, and you can take a look at exhibitions inside each hangar. It's the biggest aviation museum in Britain, and you're in luck because it's only 20 minutes away from Cambridge by car, making it one of the best day trips from Cambridge if you love history.
3. Wander around Thetford Forest
Distance: 50 minutes by car
No day out is complete without some sort of walk in nature, and a visit to Thetford Forest is perfect for this. It's around 50 minutes away if you're driving, but it'll be so worth bundling the kids up in the car for this one as it's the perfect day out for little ones.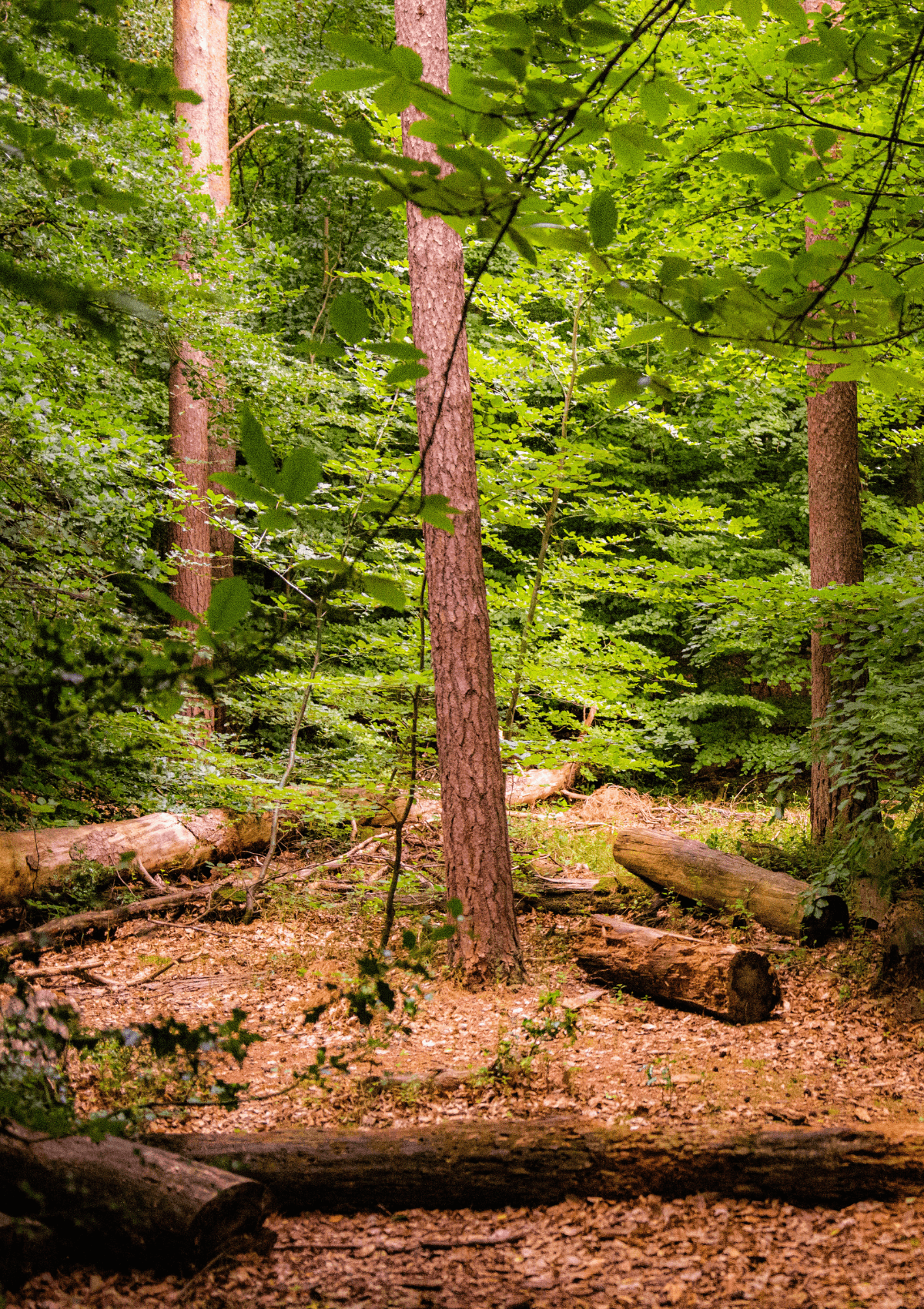 Thetford Forest offers lots of nature and greenery over 18,730 hectares of land, with plenty of chances to spot wildlife, too.
What makes this perfect for kids is the big outdoor playground at High Lodge, where they can play 'til their heart's content! You'll also find some lovely historic walks on the grounds, such as past Mildenhall Warren and Lynford Arboretum.
This is certainly one of the best day trips from Cambridge for some fresh air and nature, and it's a great place to stop off at if you're making the longer journey from Cambridge to Norfolk, giving the kids somewhere to stretch their legs half way.
This is also one of our 10 best day trips from Norwich, so you might find some other day trip ideas here.
4. Do a day trip to Chelmsford
Distance: Around 1 hour by car
Chelmsford is another city within an hour's drive from Cambridge, so if you're a city person and all you want is a change of scenery, Chelmsford is for you.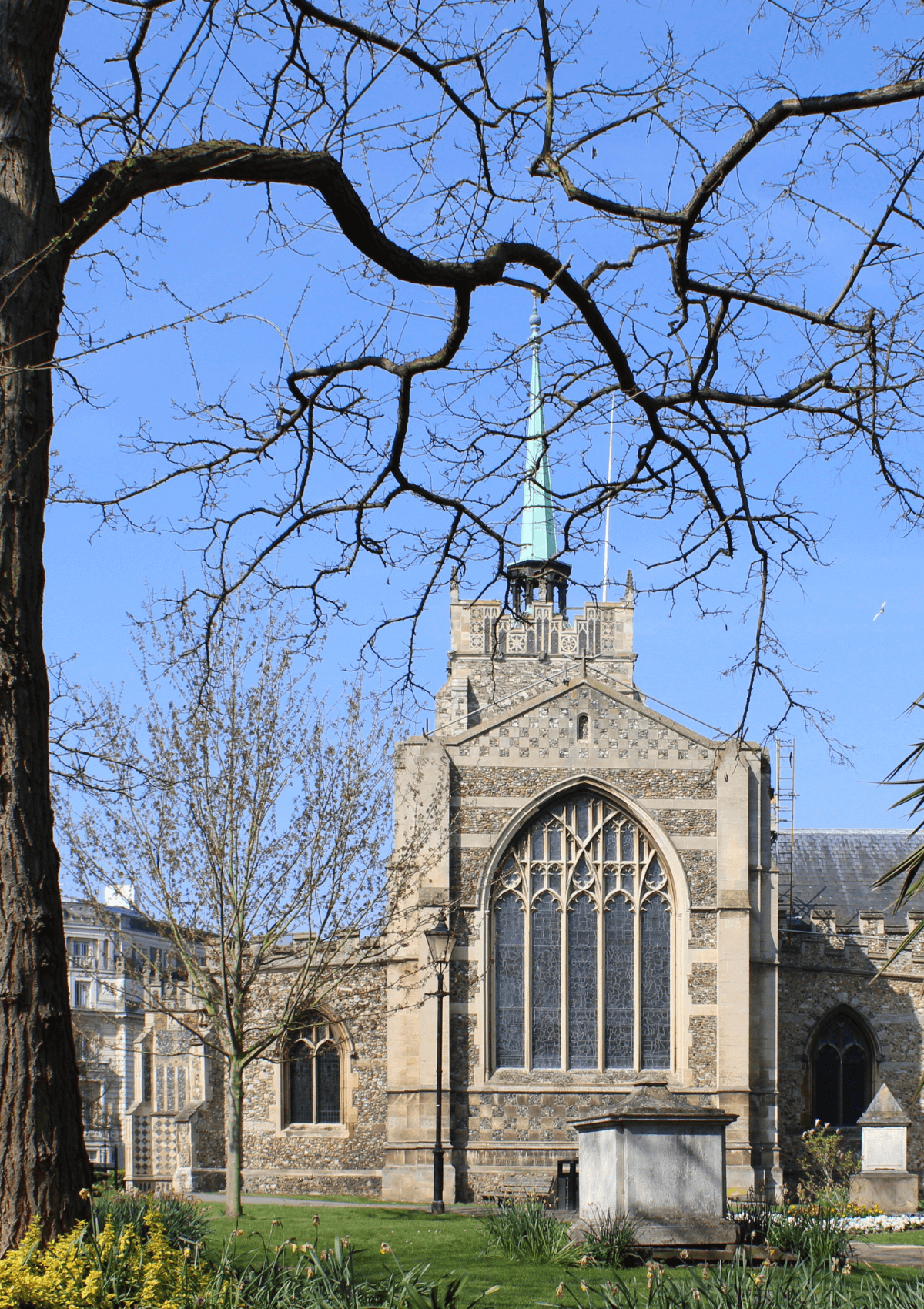 There, you can visit Hylands House (built in 1730), the medieval Chelmsford Cathedral with its stunning stained glass, the Essex Regiment Museum where you can see historic weaponry, medals and uniforms, or explore the gorgeous grounds of RHS Garden Hyde Hall and smell the flowers in their rose garden.
If you like museums that are a bit more quirky, you may be interested in the Essex Police Museum, which explains the history of the police in Essex, from Victorian to modern day.
It displays artefacts like the shoes of Camille Holland who was murdered in 1899, and the death mask of Frederick Browne who killed PC Gutteridge in 1927. A little morbid, yes, but anyone who loves a crime documentary on Netflix will find this one of the most fascinating day trips from Cambridge.
5. Go paddleboarding in Milton Country Park
Distance: Around 20 minutes by car
Paddleboarding is becoming one of the most popular water-based pastimes in the country, and you can do it pretty close to Cambridge – around 20 minutes away – making this one of the best day trips from Cambridge, as well as one of the best day trips from Cambridge by bus, as you can hop on one to get to Milton Country Park.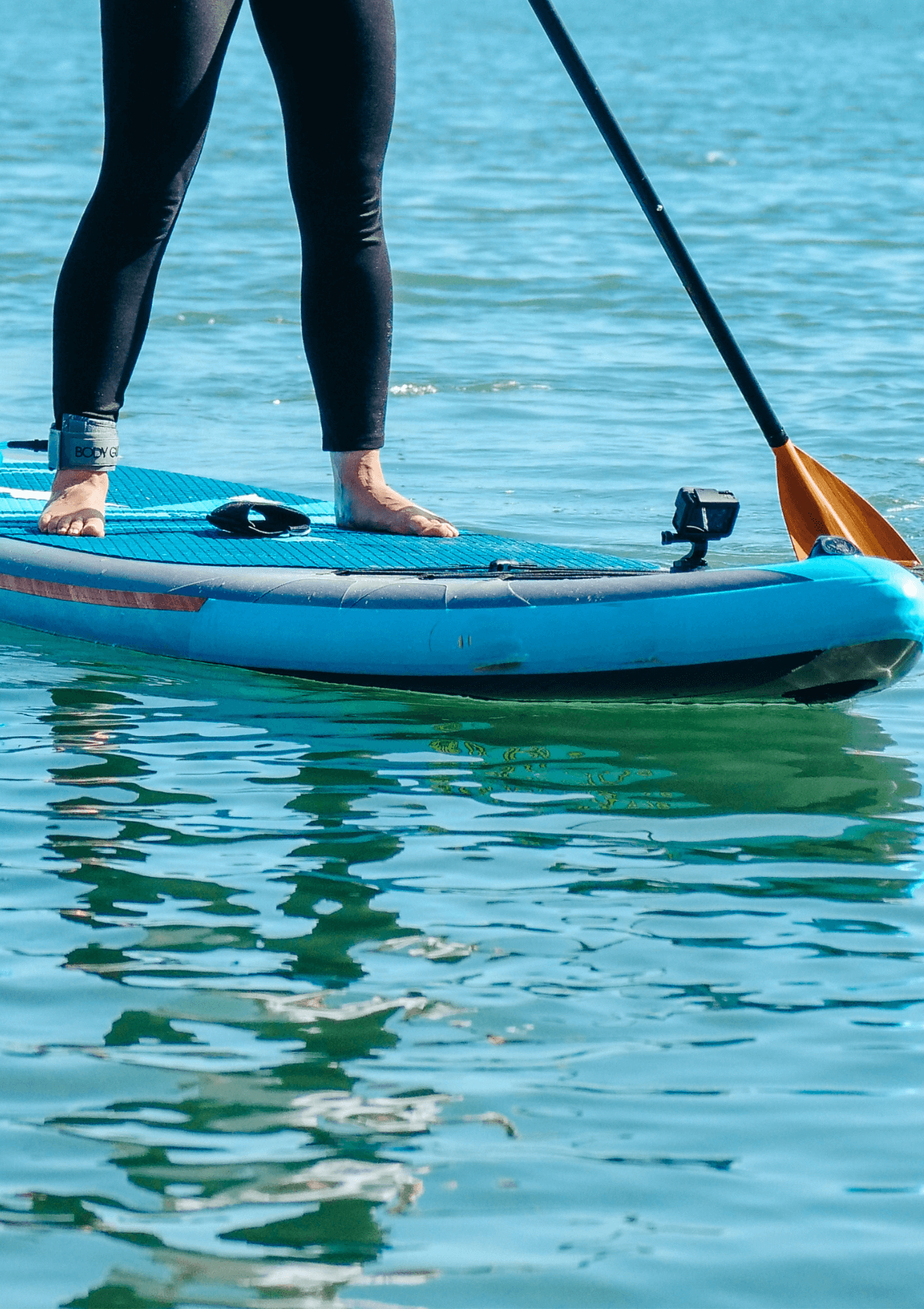 Whether you're an experienced paddleboarder or a novice looking to try it out for the first time, Milton Country Park is an accredited SUP school offering lots of opportunities on the water, and equipment hire with all courses. Their qualified instructors will make learning SUP easy and fun, and you'll be quick to get out paddling on the tranquil waters there.
This is one of the best day trips from Cambridge if you're looking for something a bit more outdoorsy and active, and don't forget there are tonnes of paddleboarding schools and activity centres all over the country if you're looking for one further afield.
6. Explore the charming town of St Neots
Distance: 35 minutes by car or 45 minutes by train
St Neots is a lovely day out, and if you love just wandering around quaint towns, grabbing lunch in the local hangouts, and exploring a gorgeous river walk, then you really can't go wrong with St Neots. This is one of the best day trips from Cambridge without a car, as you can easily take train trips from Cambridge to St Neots in around 45 minutes.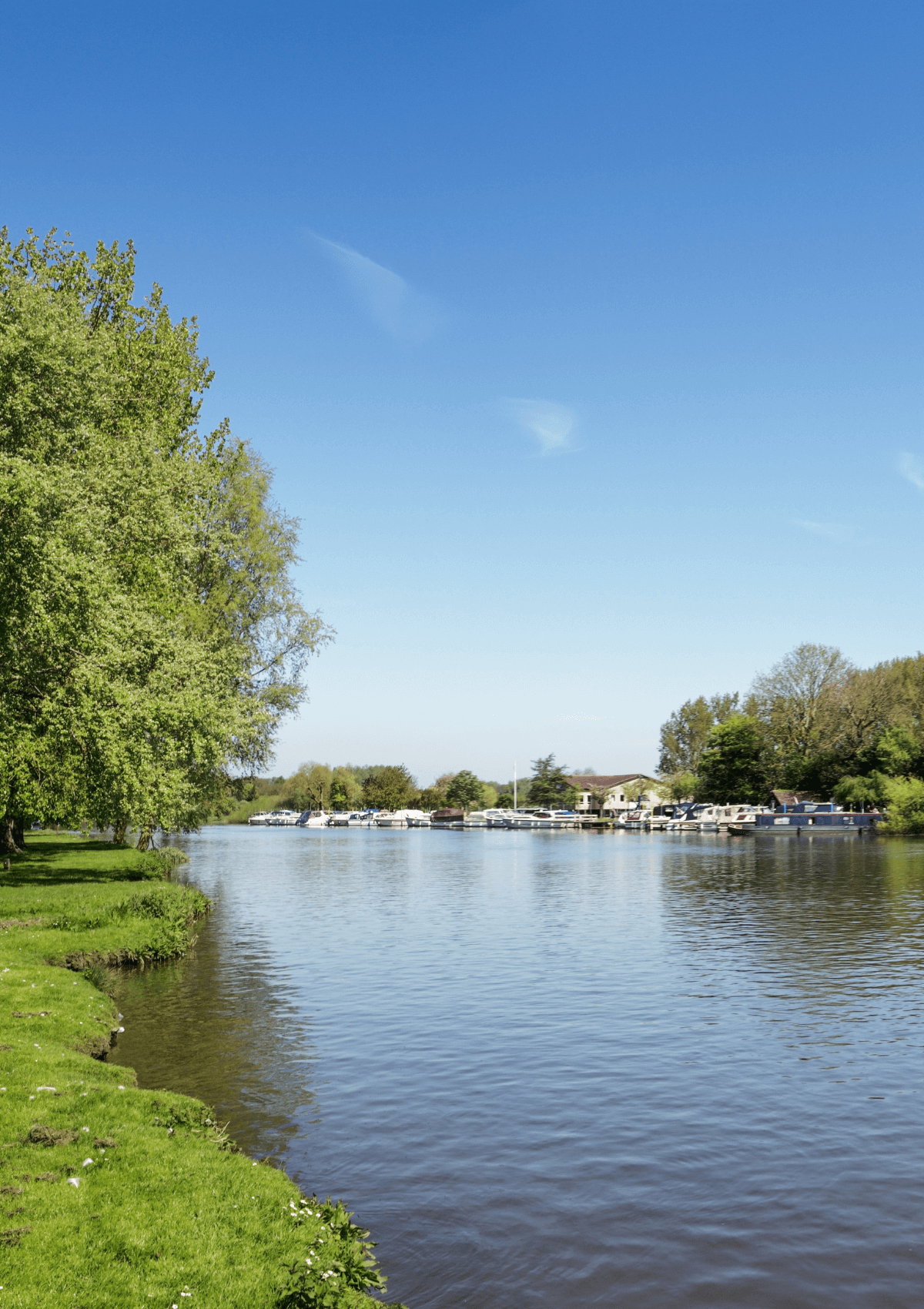 The market town was named after the medieval monastery that used to be situated near the river, called St Neots Priory, which was named after a Monk from Glasonbury Abbey. This is one of the best chilled out day trips from Cambridge you can do, so why not walk around the Paxton Pits Nature Reserve for your nature fix, take the kids to Crafty Monkey Pottery Painting (this is loads of fun!), and grab a drink at The Ale Taster pub to finish off a great day out. Or get the train back and make a night of it!
Looking for more of a kid-friendly day out? Southlake Waterpark is just outside of St Neots, and this is the ultimate day out for the young ones. With an inflatable aqua park, open water swimming opportunities, paddleboarding, and even boating, there is bound to be something there for everyone you bring along for the day.
7. Check out Wimpole Estate
Distance: Around 25 minutes by car
National Trust sites are always brilliant days out, often involving a spot of nature, a touch of history and architecture, and – if you're lucky – a lovely little tearoom for a bite to eat! Wimpole Estate in Royston is no exception, and offers one of the most picturesque day trips from Cambridge.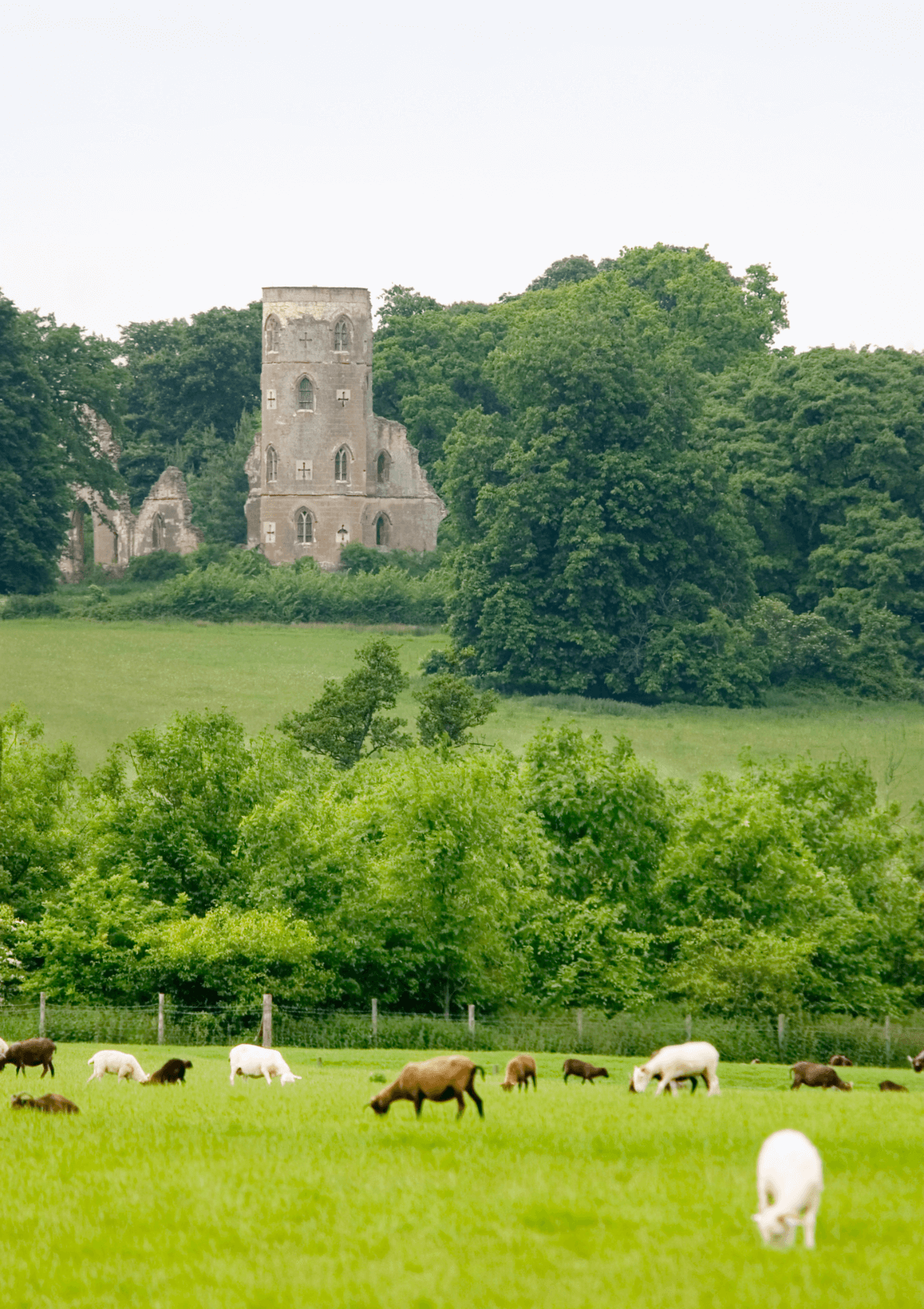 This living working estate offers an impressive 17th century mansion to wander around with Georgian interiors. You'll also find parkland with miles of walks and trails, vibrant walled gardens, a working rare breed farm where you can see Shire horses, pigs, goats and more, and a second hand bookshop to pick up a bargain read. Don't leave without a visit to the Old Rectory restaurant for a light lunch, homemade cakes and more.
Wondering whether to get a National Trust membership? Read more: Is National Trust Membership Worth It? The Review
8. Discover beautiful Bury St Edmunds
Distance: 45 minutes by car
If you're in the area, Bury St Edmunds really is a must-see town that you'll want to revisit again and again.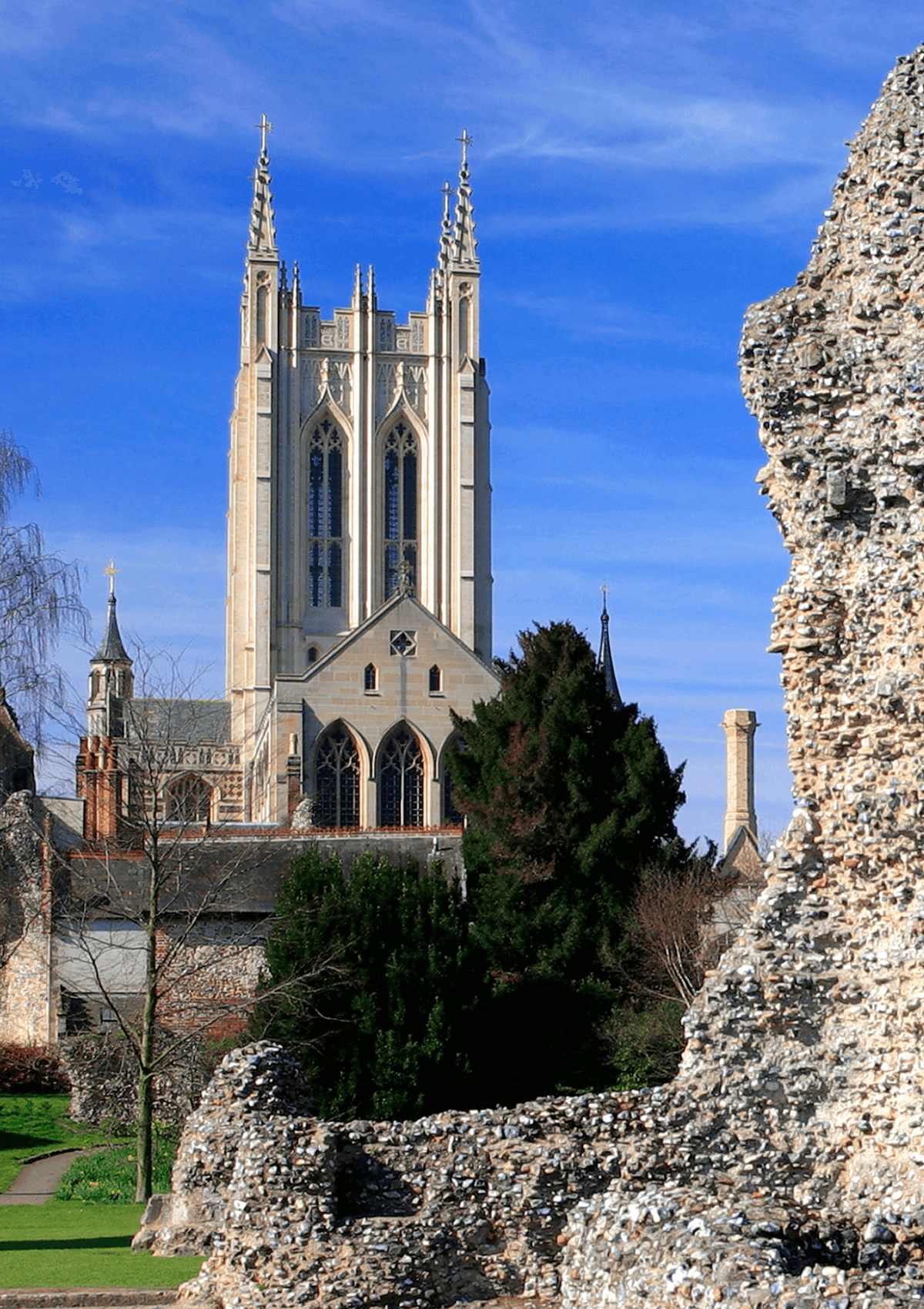 There, you can visit the nature in Nowton Park, or explore the Abbey Gardens which is a great spot for a picnic. Moyse's Hall is a Grade I listed building that is thought to have been built around 1180 – hard to comprehend! It's now a museum you can visit, with lots to learn about the building since it used to be home to the town jail, the police station, a hostel, a parcels office and a workhouse.
Ickworth House is also well worth a visit while you're in Bury St Edmunds, as it's a uniquely shaped neoclassical building set in abundant parkland. Great for exploring the architecture and taking a walk somewhere nice and green.
If you want something a bit more adventurous from your day trips from Cambridge, the West Stow Anglo-Saxon Village and Country Park isn't far from Bury St Edmunds, and there, you can take part in archery and longbow courses, workshops, watch re-enactments and much more.
9. Go shopping in Downham Market
Distance: 40 minutes by train
Downham Market lies on the bank of the River Great Ouseis, and it's one of Norfolk's oldest market towns. Known for its shopping, you'll want to pay a visit if you're looking to come home with any treasures.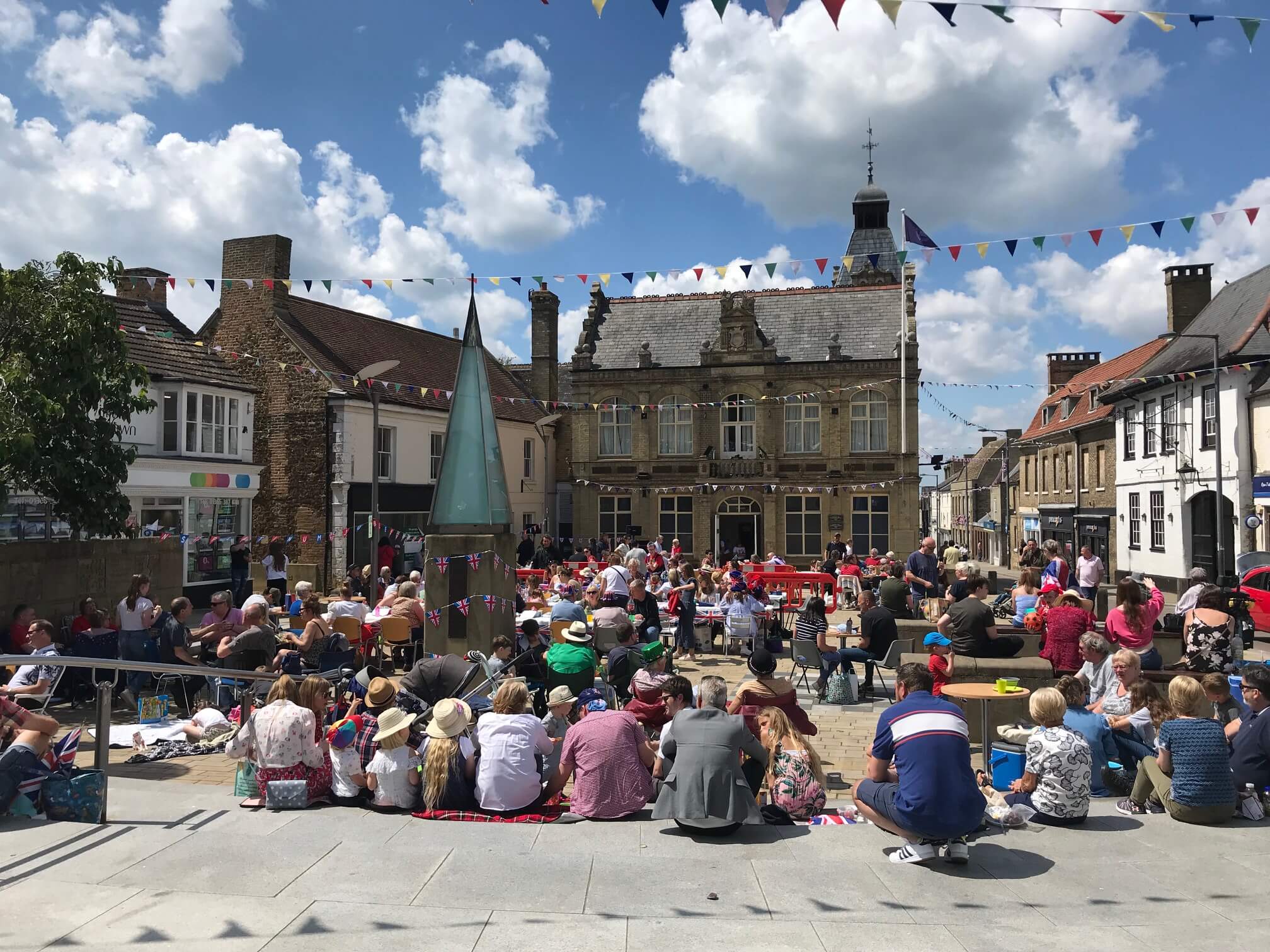 Downham Market's nickname is 'Gingerbread Town', because many of the local buildings are made from carrstone (known for its ginger colouring).
This quaint town has lots of historic buildings and a very busy market held on many Fridays and Saturdays. There, you'll be able to pick up anything from clothes, to craft items to small trinkets and gifts, not to mention fresh fruit and veggies for your tea!
Downham Market also has lot of independent shops to explore, and many great restaurants if you fancy making a day of it. If you love shopping, this is definitely one of the best day trips from Cambridge.
10. Take the kids to Shepreth Wildlife Park
Distance: Around 20 minutes by car
Shepreth Wildlife Park is only a short car journey from Cambridge, so it's the perfect day out for kids, as well as curious, animal-loving adults.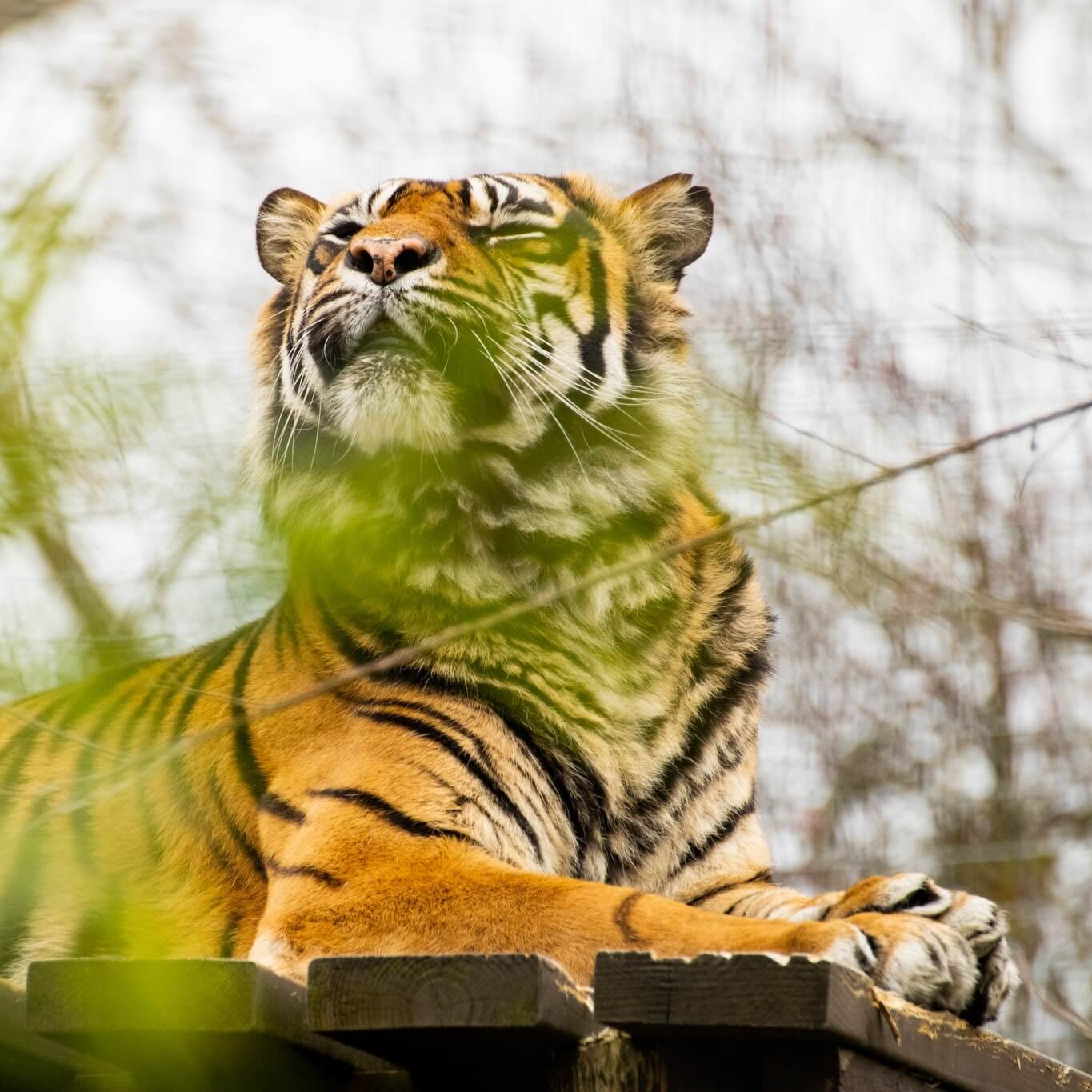 This park has some super unique species that you may not see anywhere else. There are the classics, like interesting bugs and awe-inspiring tigers, but there are a few creatures you may not have come across before, like aardvarks, maned wolves, genets, maras, and more.
Shepreth Wildlife Park has its own hedgehog hospital (cute!), and you can watch keeper talks that delve into so much information about the animals at the park, and the conservation work they do there. There's lots for kids to discover, and plenty of play areas too, so it's certainly one of the best day trips from Cambridge if you or your little ones love animals. You can book your tickets to visit Shepreth Wildlife Park here.
You may also be interested in the 18 best zoos in England for a day out.
10 Best Day Trips from Cambridge (All Within an Hour)
This list of the best day trips from Cambridge has more than a few ideas to suit all ages and interests. From nature walks to adventure activities to animal parks, you're bound to find something for a great day out!
Got an idea for another amazing day trip from Cambridge you think should be included? Let us know in the comments so we can keep adding to the list.
Quick List: 10 Best Day Trips from Cambridge (All Within an Hour)
Marvel at Ely Cathedral
Visit the Imperial War Museum
Wander around Thetford Forest
Do a day trip to Chelmsford
Go paddleboarding in Milton Country Park
Explore the charming town of St Neots
Check out Wimpole Estate
Discover beautiful Bury St Edmunds
Go shopping in Downham Market
Take the kids to Shepreth Wildlife Park
---