15 of the Best Days Out in West Sussex
Looking for the greatest days out in West Sussex? Maximise your West Sussex days out with this guide to the best ones in the county. There's SO much to do there, so let's break it down!
Squeezed in between London and the south coast of England, you may imagine that West Sussex is an endless conurbation of the capital, towns and villages morphing into each other. In fact, the county is home to some of the best natural sites in the whole of England.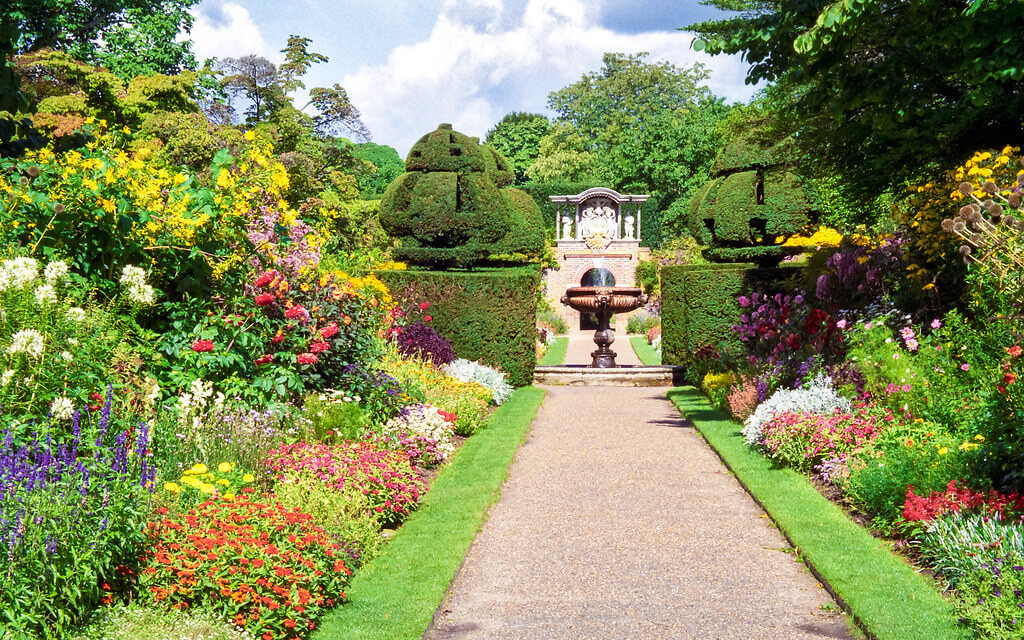 West Sussex houses the pioneering rewilding project at Knepp Estate, the South Downs National Park, and mile after mile of beautiful coastline. There's also the lovely Roman city of Chichester, the coastal town of Worthing, and Crawley – most famous for its proximity to Gatwick airport. Visit and you've also got a gem of the south coastline in West Wittering – a perfect sandy beach for a great West Sussex day out.
Here are the top days out in West Sussex to inspire your trip.
Top Days Out in West Sussex
Here are all the best things to do in West Sussex for a great day out.
---
1. Fishbourne Roman Palace and the Cathedral, Chichester
Chichester is well known for its collection of Roman sites and Fishbourne Roman Palace is probably the most exceptional. It is the largest residential Roman building ever to be unearthed in Britain. It is also one of the oldest, dating back to AD 75, just three decades after the Romans conquered Britain.
To help visitors access the ruins and to protect it from the elements, a modern shelter was built over the remains, and raised walkways enable visitors to get up close to the palace's corridors, mosaics and more, which have all been remarkably well preserved. The courtyard gardens have also been replanted to replicate what it is thought they looked like during Roman times, with neat hedges and decorative espalier fruit trees.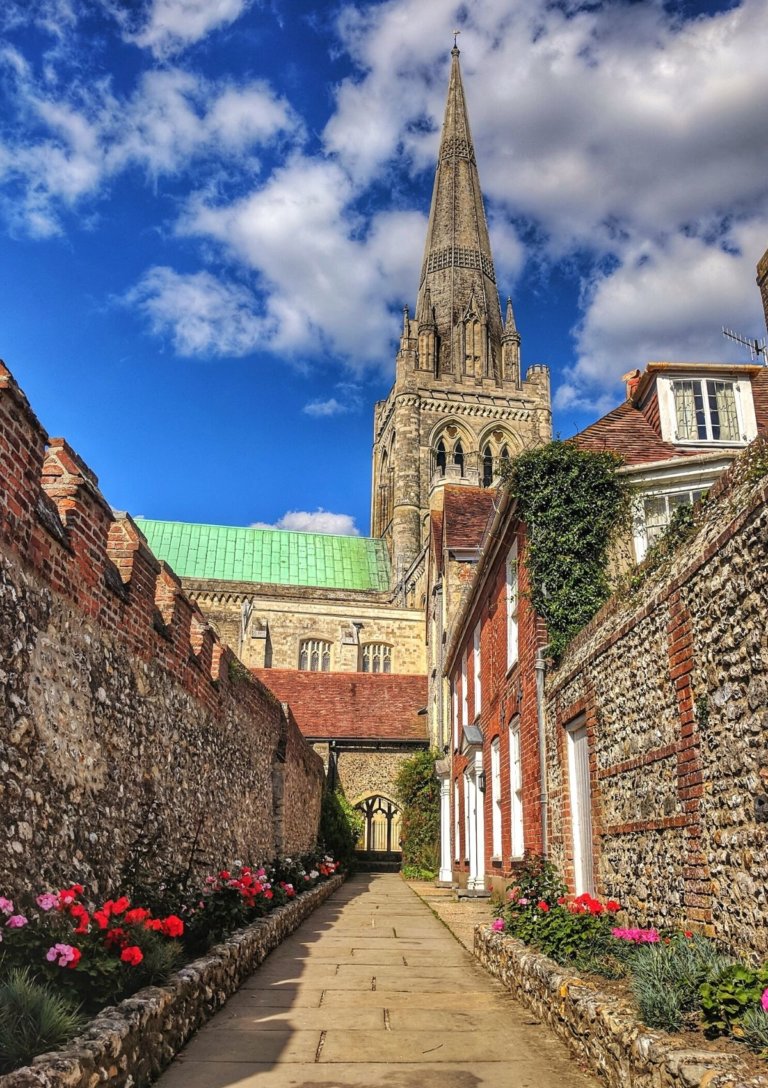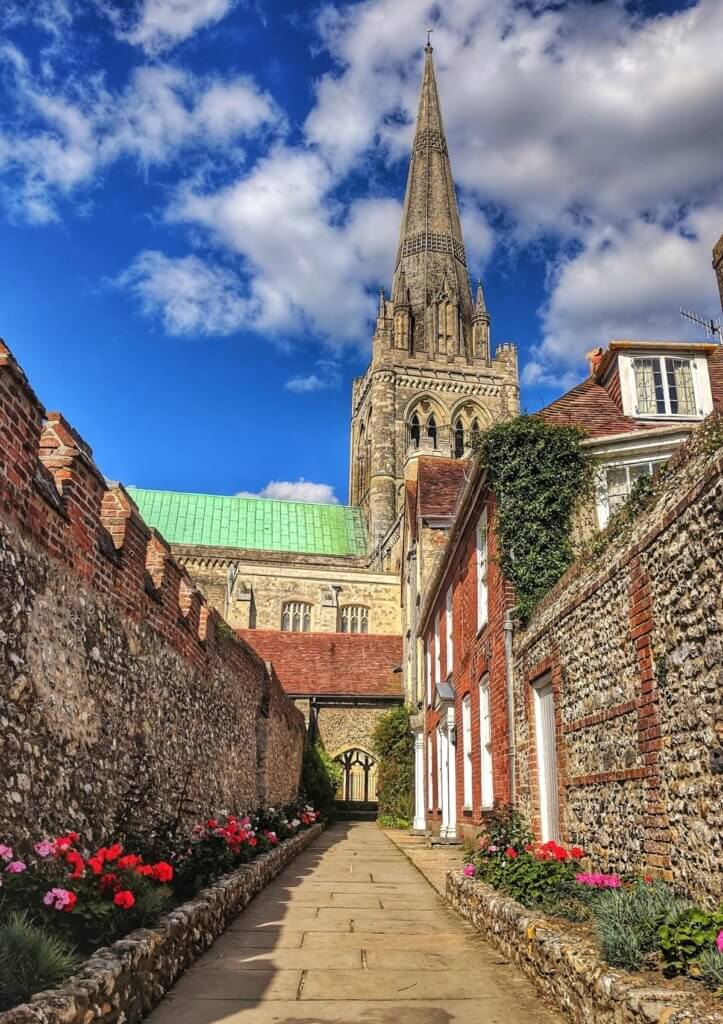 Chichester Cathedral is also an important spot in the city. Started by the Normans in 1075, Chichester Cathedral was completed in the early 1100s and features both Norman Romanesque and Gothic architecture. Original parts of the cathedral still feature Romanesque semi-circular windows, whilst other aspects are clearly more recently renovated. The cathedral also houses some rare Medieval artefacts and workmanship, including two reliefs of the story of Lazarus from the 12th century. Famous residents include the composer Gustav Holst, who is entombed at the cathedral.
Chichester is a lovely city to spend a day in. In fact, we've given it the official Day Out in England Best Day Out in West Sussex award. You can see the best day out in each county in England in this list here.
We've already mentioned some of Chichester's Roman heritage, and the city's ancient Roman walls are another fine example. Some of the most intact Roman walls in England, it is possible to walk a full 1.5 mile circuit along the walls, of which more than 75% are still standing. This is quite remarkable when you consider that they were built more than 1,800 years ago!
Although built by the Romans, the walls were maintained by the Anglo-Saxons for defensive purposes and were used during the English Civil War too. If you choose to walk the circuit to admire the walls in all their glory then you can pick up a leaflet from the nearby Novium museum or find it online.
2. See the animals at Knepp Safaris, Horsham
Rewilding is a pioneering environmental movement which seeks to conserve and restore wildlife using natural processes – letting nature itself do the work. England's most exceptional example of this is at Knepp Estate, a former dairy farm which is now home to some of the highest densities of wildlife found anywhere in the UK.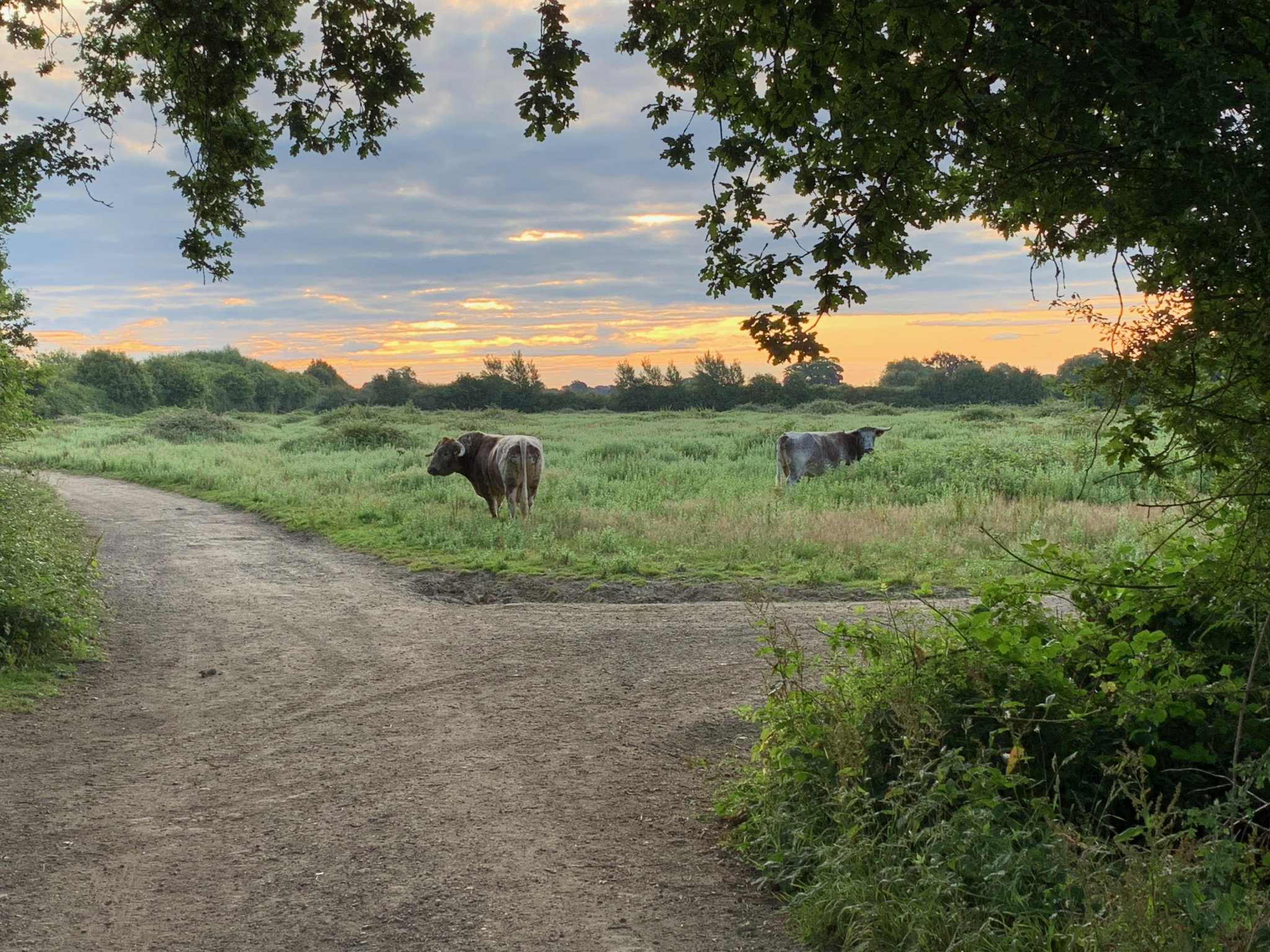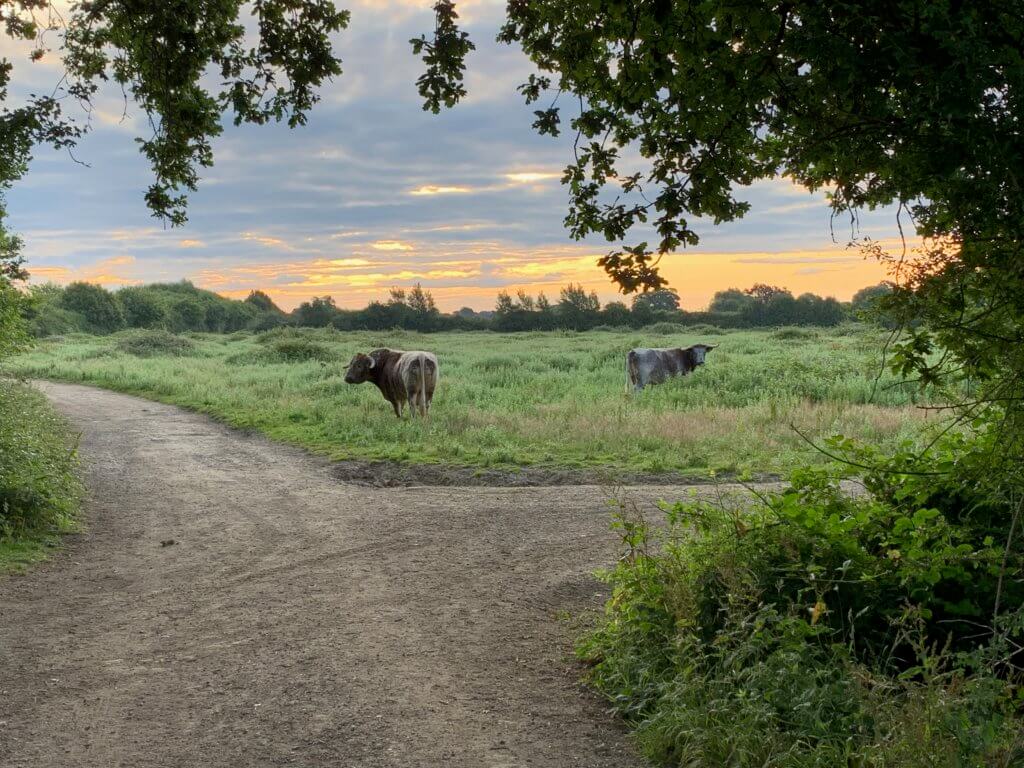 Rare species such as turtle dove and skylark are thriving, grazing animals have been released to replicate the wild boar and horses of old, and reintroductions of formerly native species such as beaver and white stork are underway. The estate offers wildlife safaris and overnight camping for visitors who are interested in seeing some of these creatures in the wild.
Seriously, this place is awesome and makes for one of the best days out in West Sussex!
3. Day of sun on West Wittering Beach
This is one of those English beaches where you can't actually believe it's in England. West Wittering beach is stunning – long, wide and home to golden sands, sometimes even white.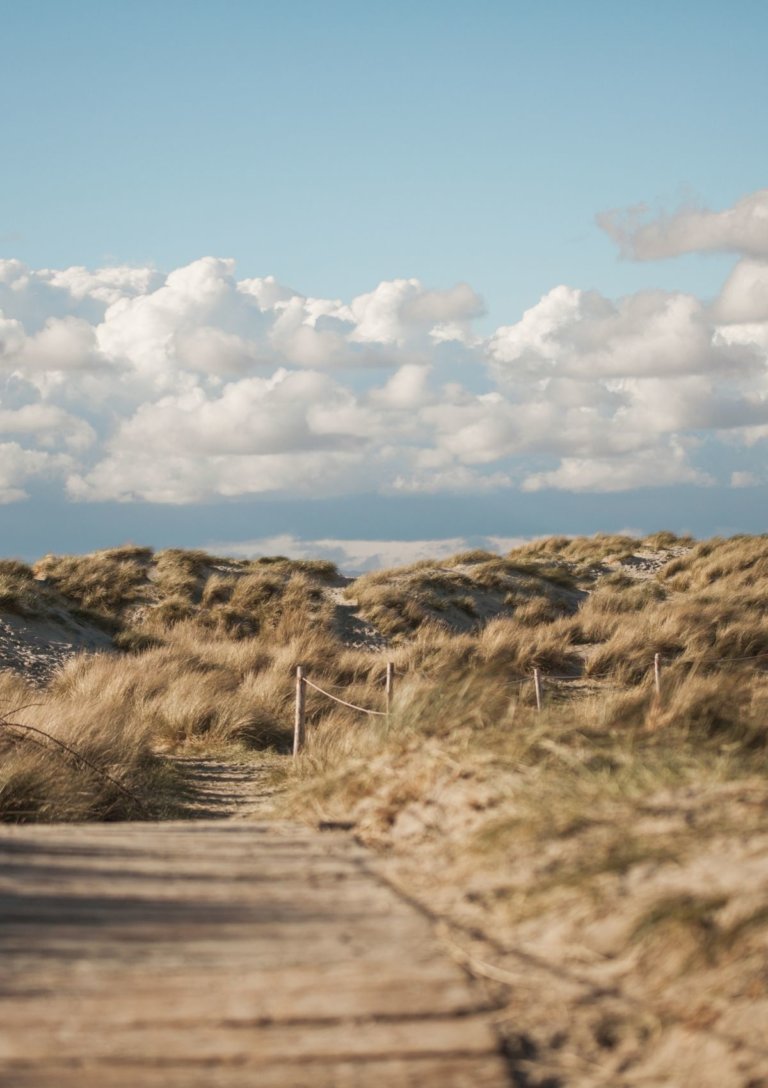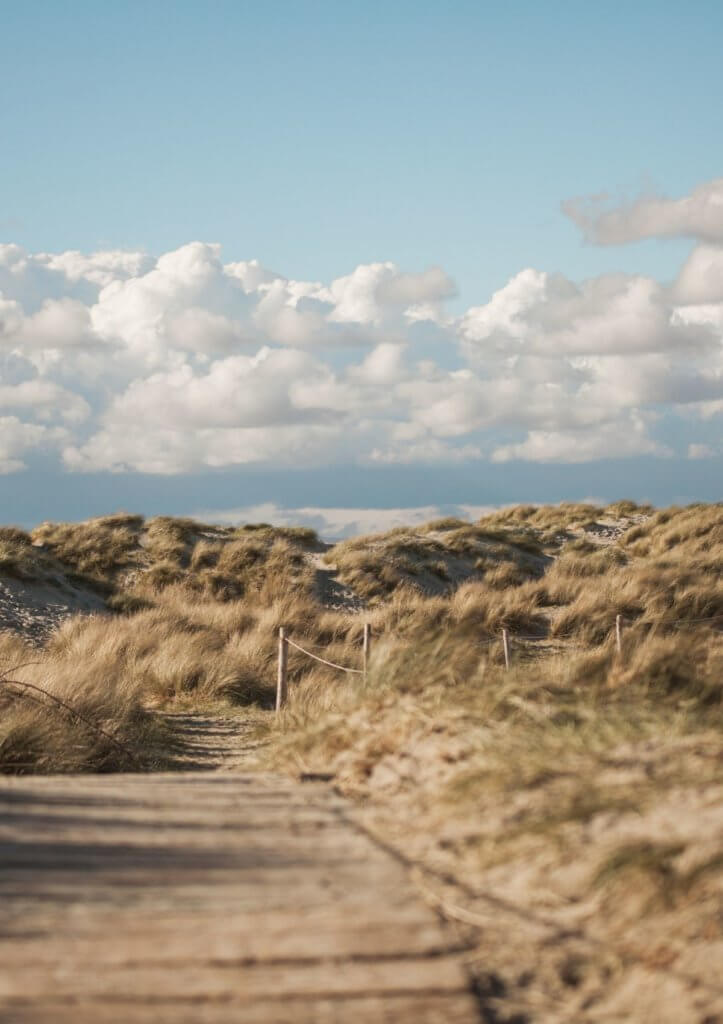 You'll need to book in to park at West Wittering, as it's such a popular spot, but totally worth the hassle. Bring a picnic for a day out at West Wittering, and make sure to take a few pics by the beach huts too.
On a windy day here it's all about the kitesurfers, and when it's calm – bring your paddleboard down!
READ MORE: The Best Days Out for Christmas in Sussex
4. Walking in the South Downs National Park
Founded in 2011 as England's newest national park, the South Downs takes up quite a large chunk of West Sussex, as well as neighbouring Hampshire and East Sussex.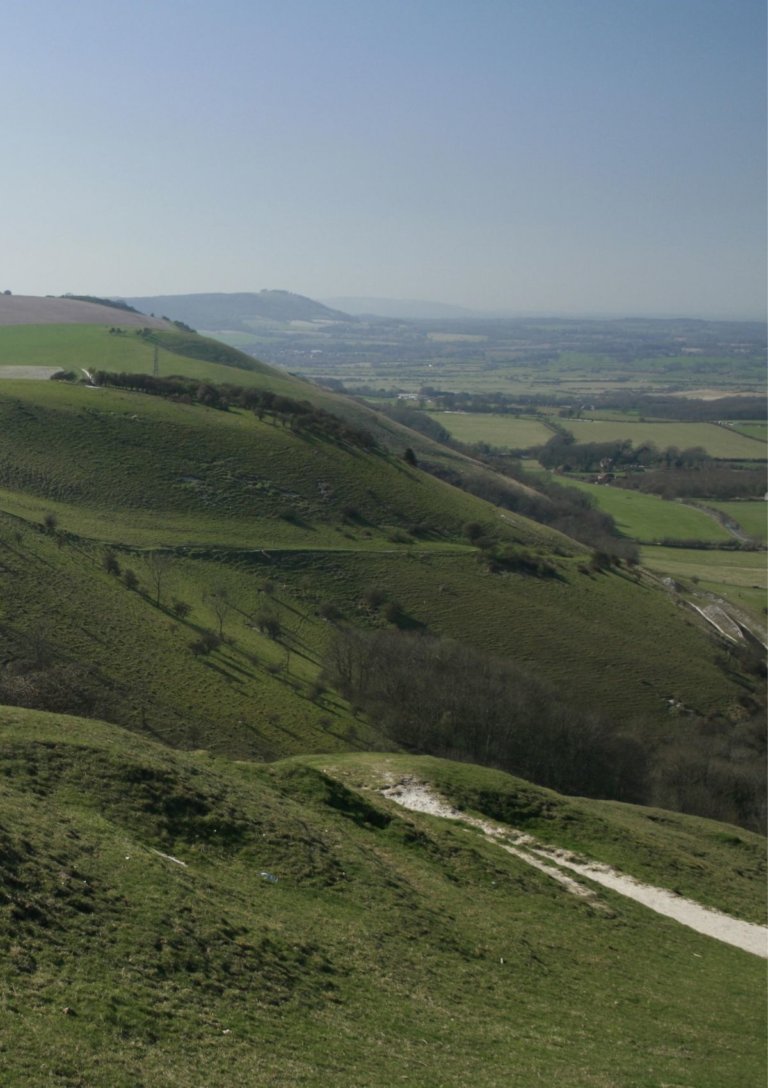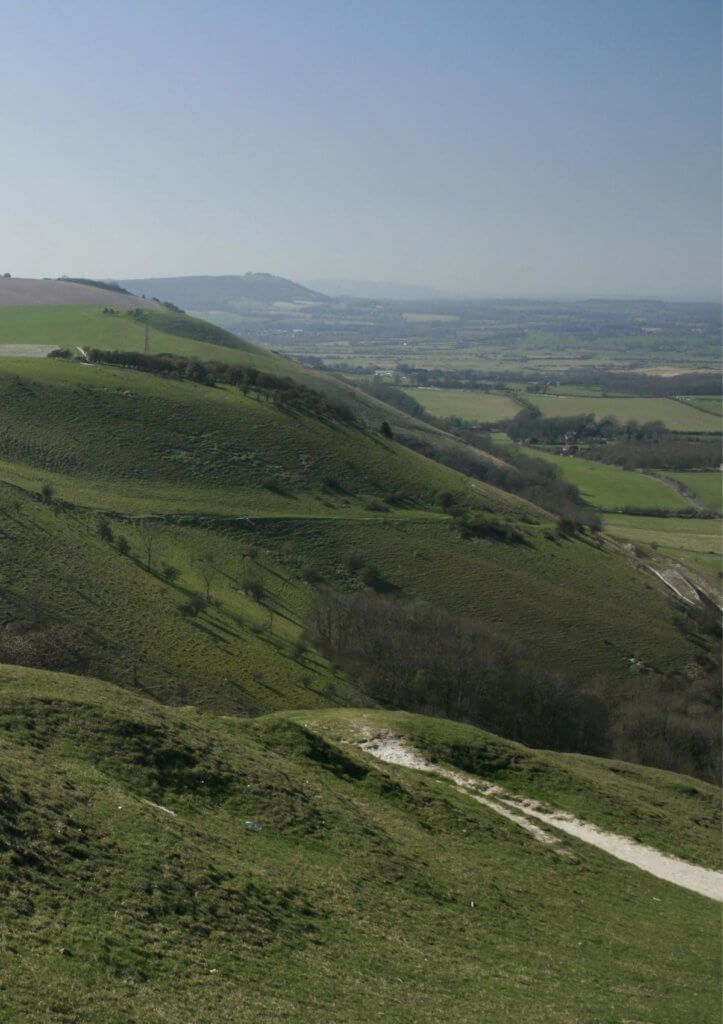 The South Downs is a patchwork of rolling agricultural land, patches of woodland and narrow waterways. The national park offers great hiking landscapes, through fields of sheep and cows, past abandoned Iron Age forts and through the ruins of churches such as Boxgrove Priory. The Kingley Vale yew trees are believed to be some of the oldest trees in England.
Thanks to human interference, there isn't as much wildlife as one would hope for in a national park, but species to look out for include adder, barn owl, otter and stone curlew.
There are lots of great days out in the South Downs, but one of the best walks here is around Old Winchester Hill. Let that be your introduction to this glorious part of England!
And if you want to walk the entire South Downs Way route, click here for the best up to date advice.
5. Relax on East Beach, Bognor Regis
The beaches of West Sussex are a must on a warm summer's day, and East Beach is the best of the lot. It has plenty of facilities to cater for the entire family, including public toilets, deckchair hire, lifeguards and a dazzling array of pubs, restaurants, cafes and ice cream stands along the promenade.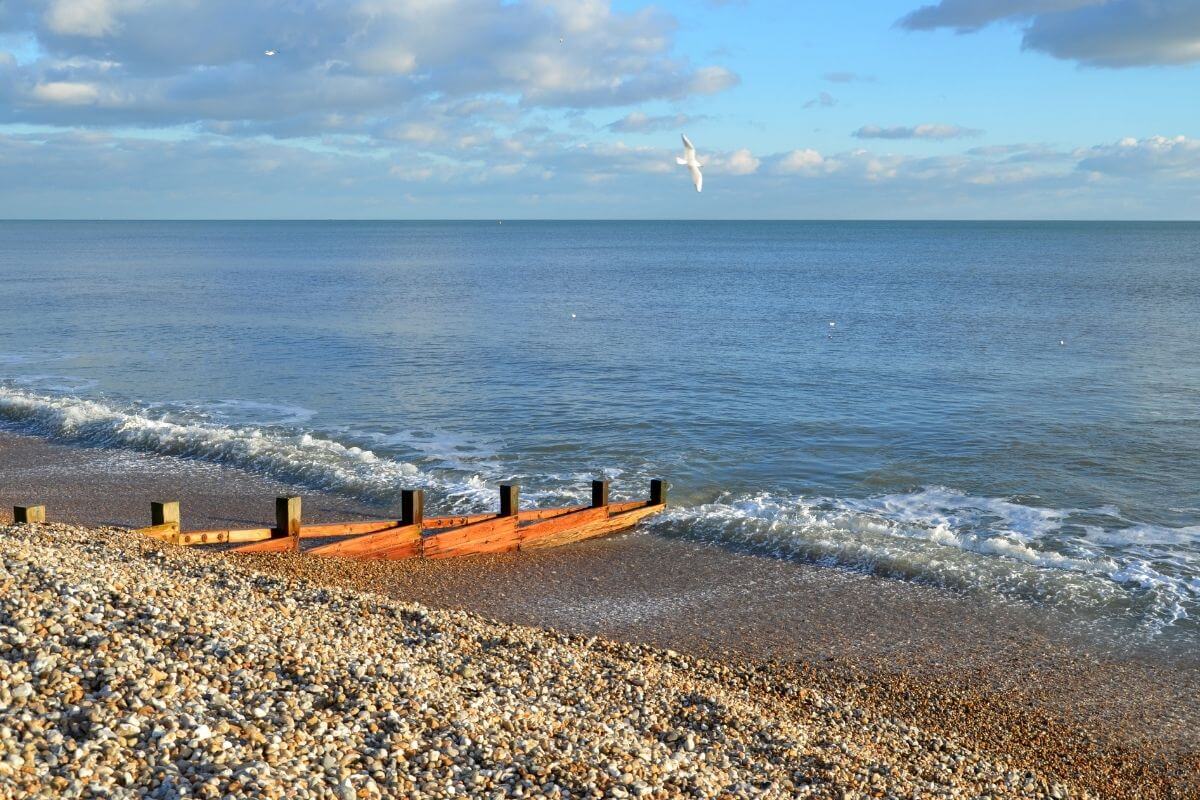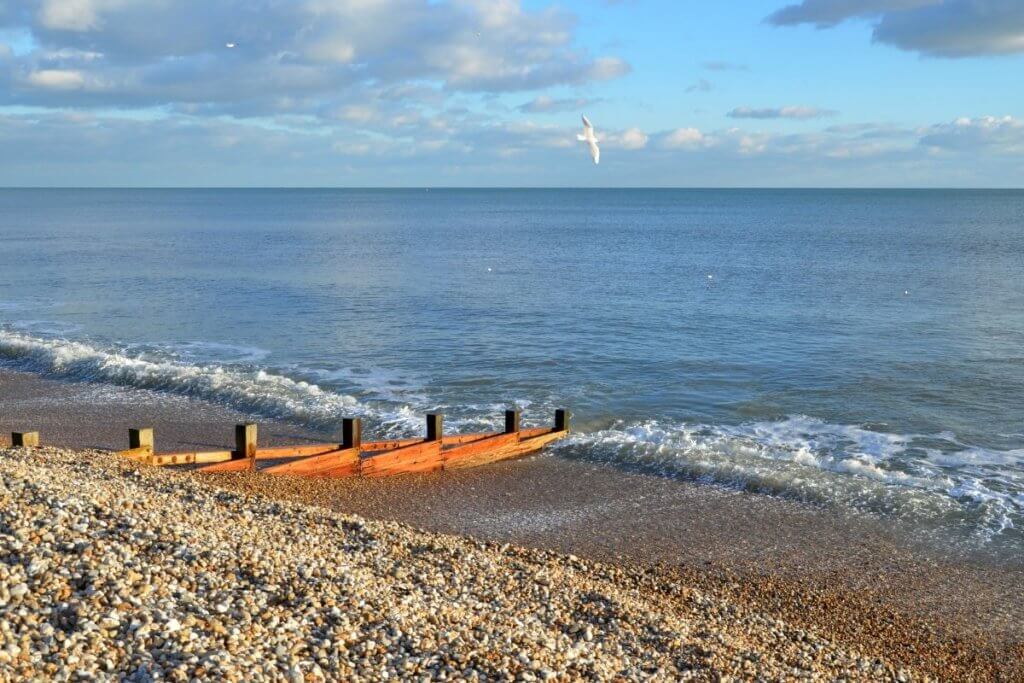 There are also beautiful waterfront gardens and a 'Flex on the Beach' fitness trail for anyone who like to keep active.
East Beach has everything you could need for a fantastic English summer's day out in West Sussex.
6. Learn about Nymans, Handcross
Owned by the National Trust, Nymans is known mainly for one of the largest gardens in England, which were planted over a 60 year period, beginning in the 1890s. The steep slopes of the gardens allow hardy exotic plants to thrive, and there is a charming wall garden, which is particularly pleasant during spring and summer, when it bursts into life.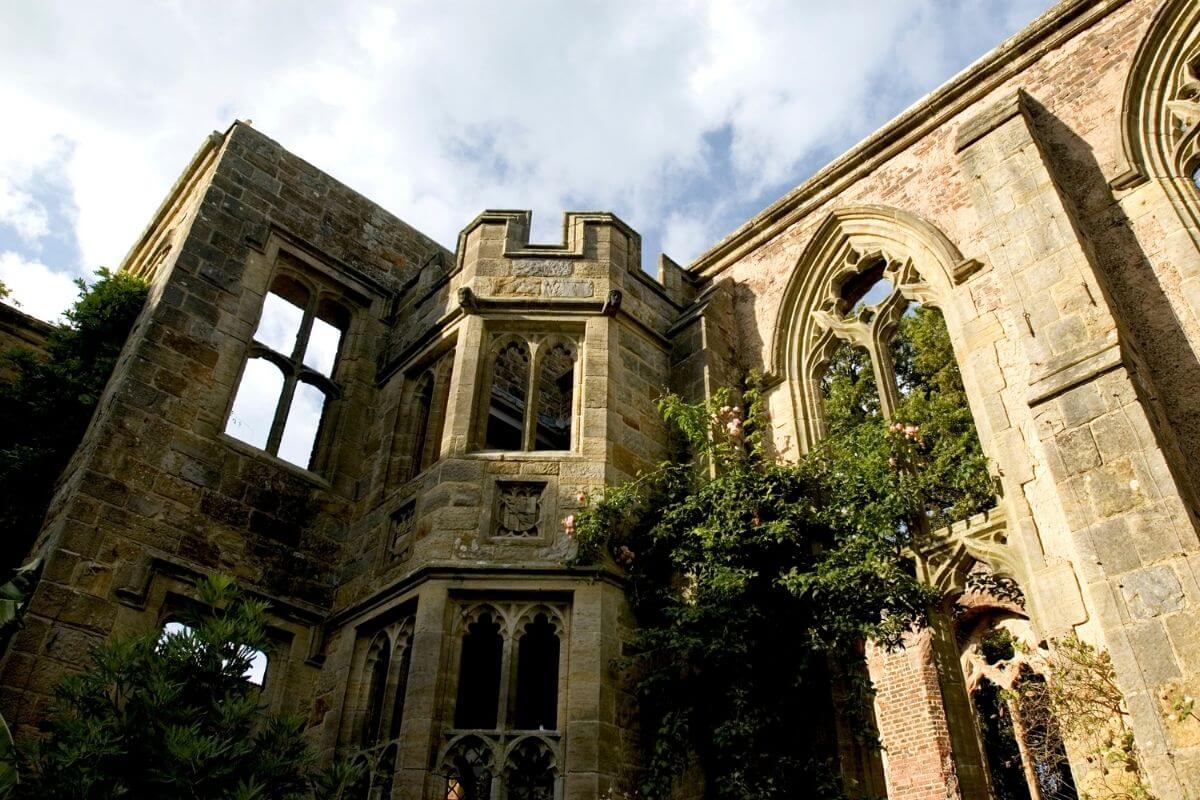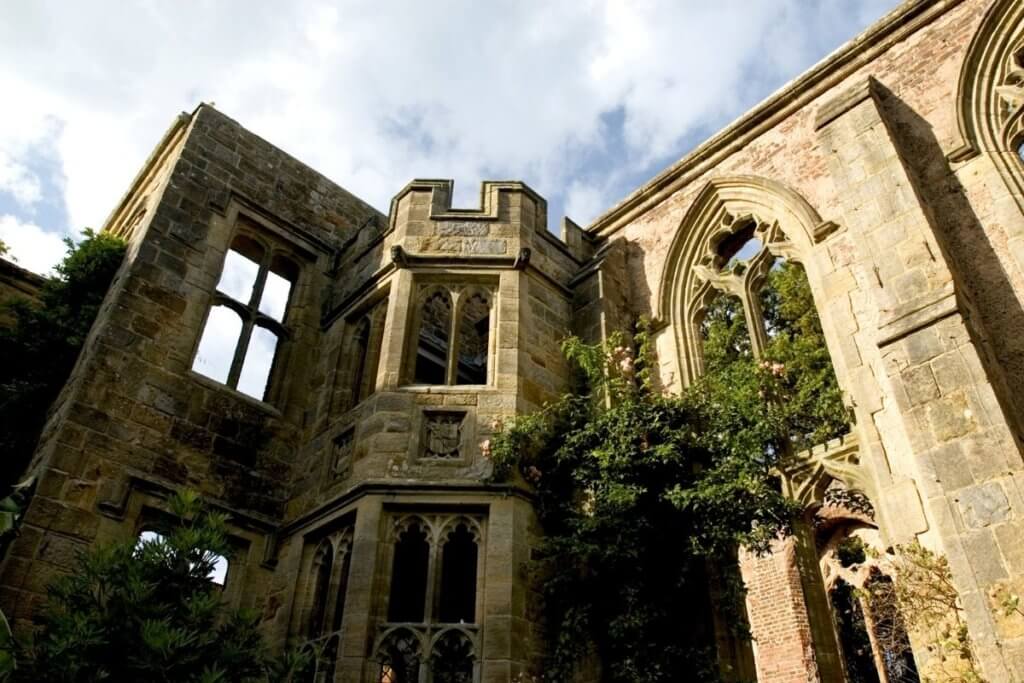 The house itself is partially ruined thanks to a 1947 fire, whilst the rest remains inhabited by a descendant of the original owners, the German Messel family. The medieval-style building is Grade II listed and made all the more glamorous by the stunning gardens which surround it. In summer, there are all sorts of events, including craft workshops, as well as outdoor games for kids such as skittles and giant Jenga.
This is one of the best days out in West Sussex for history lovers.
7. Go to Gatwick Aviation Museum and Wakehurst, Crawley
Gatwick is England's second busiest airport, which makes it a sensible location to house an aviation museum. Charting the rise of the British aviation industry since the end of the Second World War, the museum holds a grand collection of aircraft including the propeller powered Avro Shackleton Mk3 PH3 and the iconic Hawker Hunter jet, amongst many more. In fact, the collection has gotten so large that a new building was opened in the museum in 2016 to house all of the exhibits.
As well as the aircraft themselves, the museum displays some of the greatest aeroplane engines ever built, including masterpieces created by Rolls Royce, de Havilland and Armstrong.
While you're in Crawley, sightseeing, pop into Wakehurst too.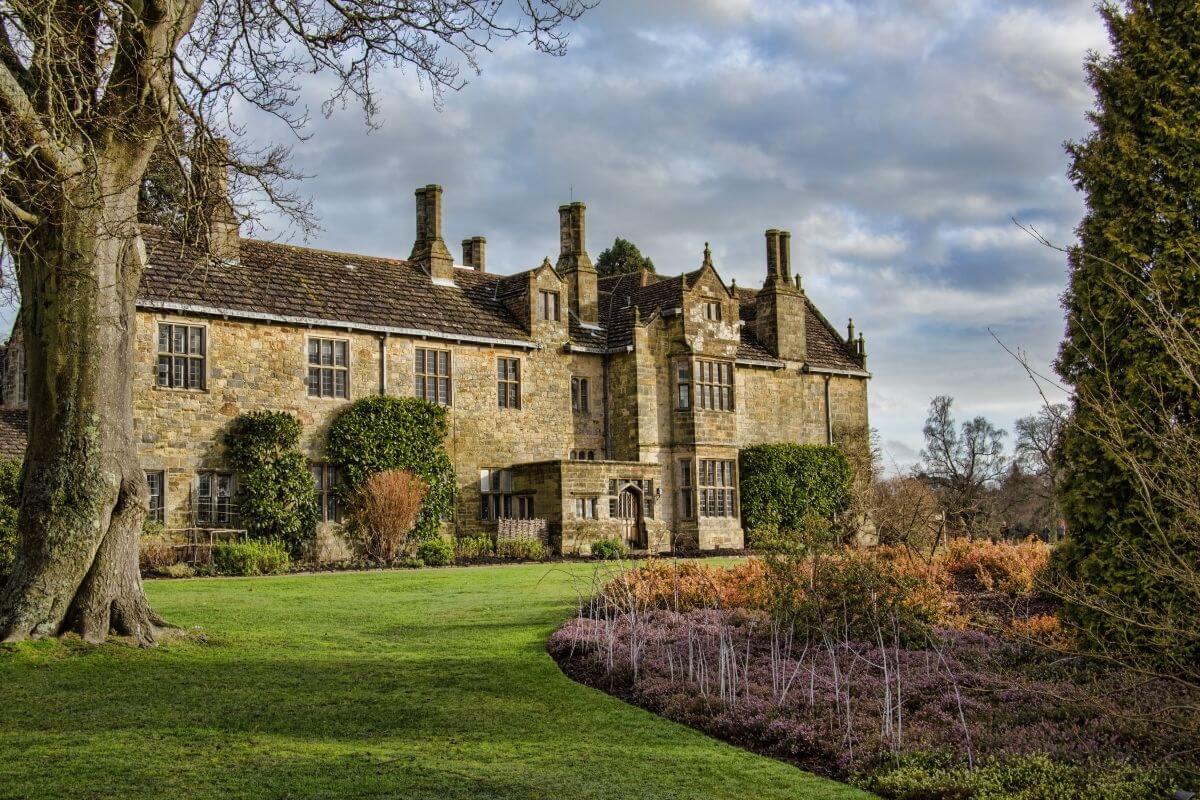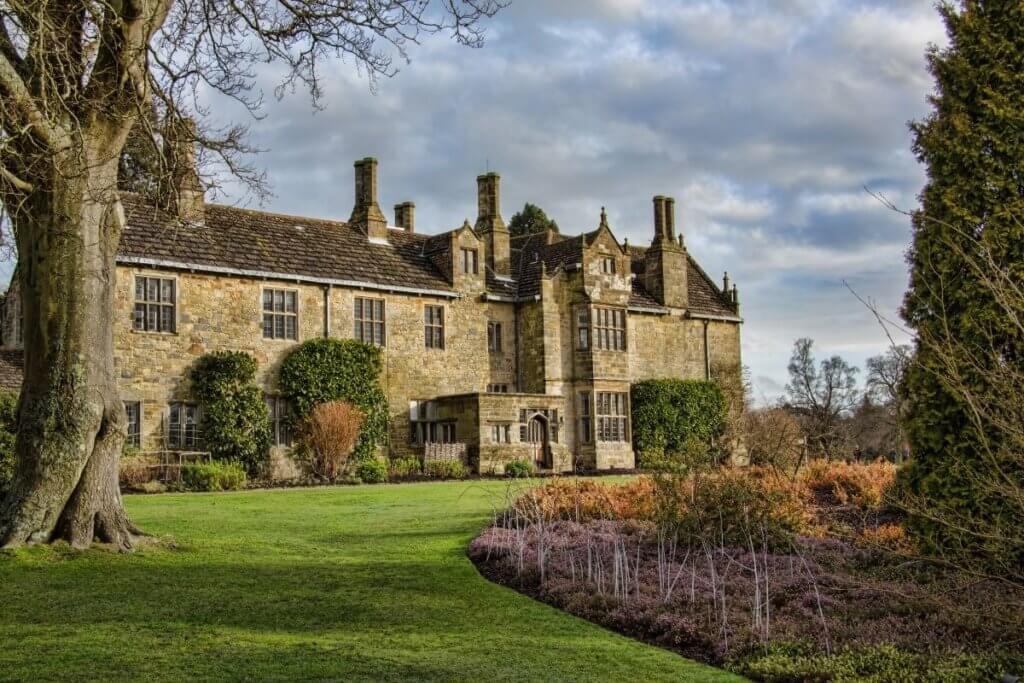 Wakehurst is a grand Elizabethan country house set in more than 500 acres of gorgeous botanical gardens. The site is managed by Kew Gardens, the experts in botanical gardens, so you're sure to enjoy hours spent wandering through this magical paradise.
Plants here are arranged geographically, with species from Australia, New Zealand, South America and Africa too. Native UK wildlife benefits too, among the exotic treasures are numerous native plants. And the Millennium Seed Bank is working to conserve 25% of global plant species in case of global disaster.
Wakehurst Mansion is definitely worth a visit, decorated with period Elizabethan furniture and artwork of the time.
8. Explore Arundel Castle
Another much restored and altered medieval castle, Arundel was first constructed in the 1060s, and much of the castle's original features survive to this day, including the Norman Keep, Gatehouse and Barbican. It's one of the most impressive castles in England.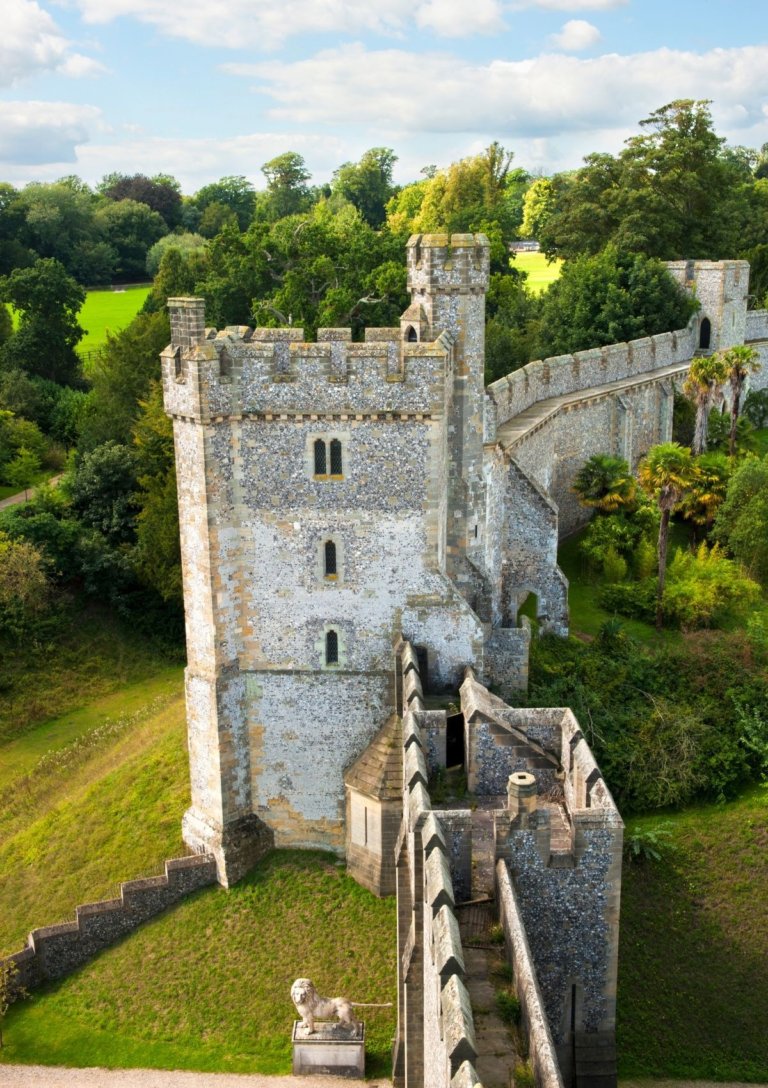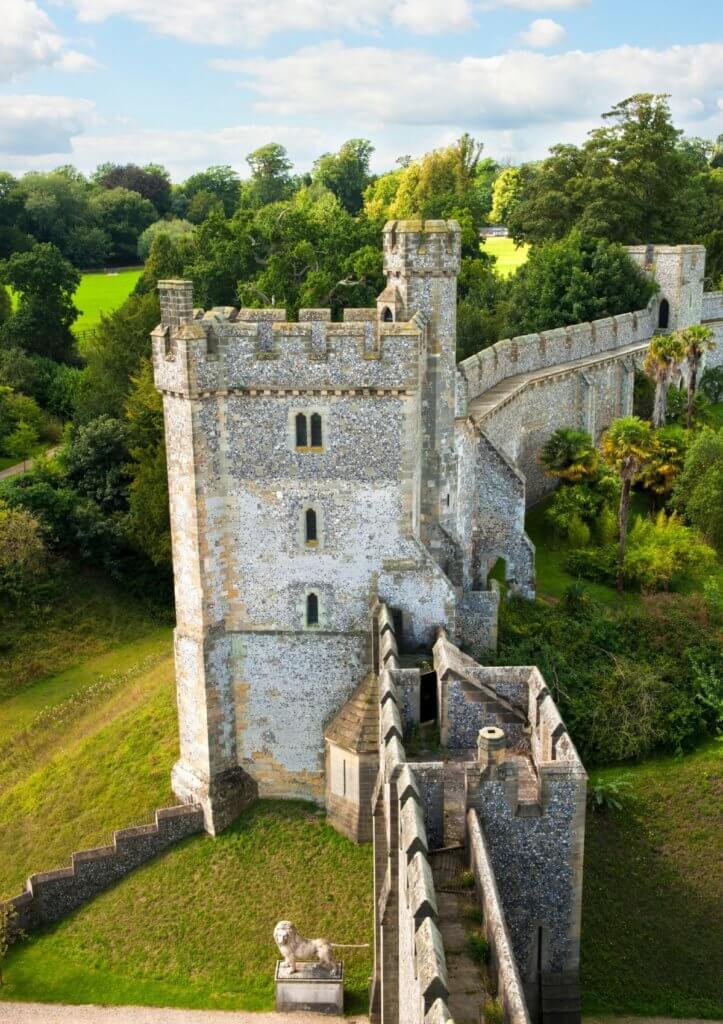 The castle charts a rich history, it was besieged by Oliver Cromwell's Parliamentarians during the Civil War of 1642-45 and Queen Victoria stayed here in 1846. The castle and house have been much influenced by the Tudors and Victorians, and there is so much to take in on a guided tour of the castle.
Visitors will also want to take a stroll through the castle gardens, a mix of tropical and English gardens which have won numerous awards and accolades. Great choice for one of the tops days out in West Sussex.
9. See racing at Goodwood House, Chichester
Goodwood House is probably most famous for the annual Festival of Speed, when big names from across the world of motorsport descend on the house to race up the famous driveway which forms the Goodwood Hill Climb. Stars such as Lewis Hamilton, Damon Hill, Valentino Rossi and Sebastien Loeb have all attended the event, which attracts thousands of motorsport fans every year.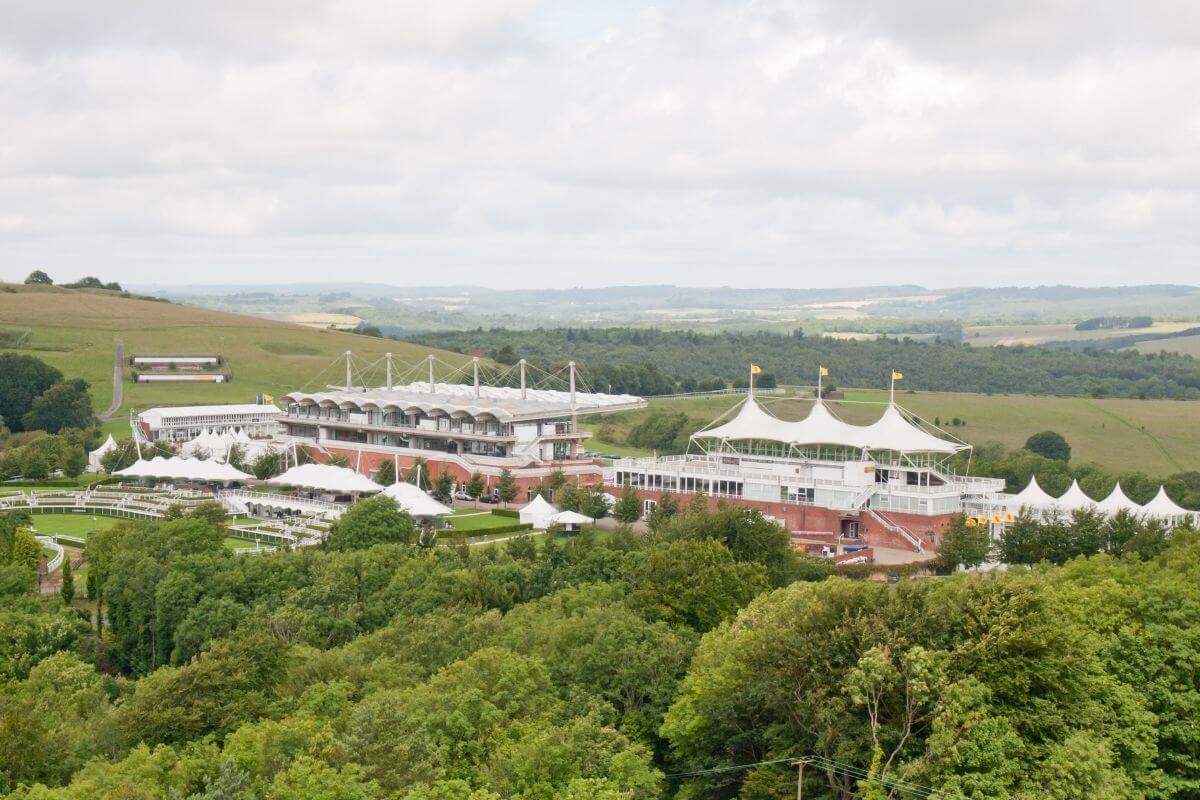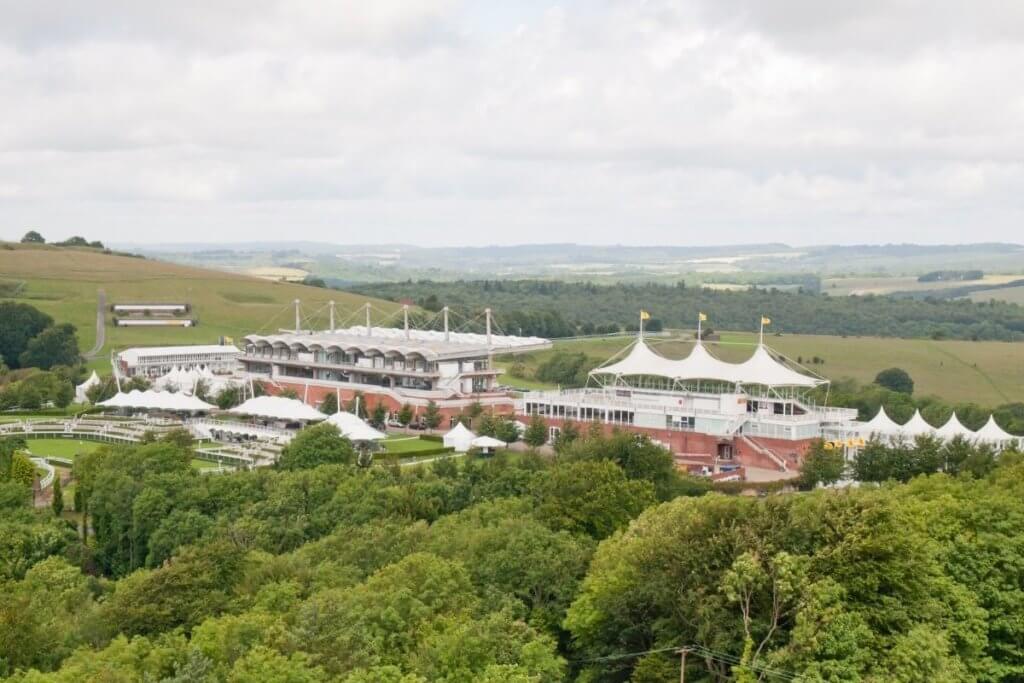 Owned by the eccentric Lord March, Goodwood House is also open to visitors for private tours from March to October. Housing a rich art collection, an elegant Egyptian dining room and a grand stately ballroom, a tour of the estate is well worth it for a day out if you aren't quite as into your motorsport.
Keep an eye on the website for event listings – there are some great events for unique days out in West Sussex here .
10. Relax in Tilgate Park, Crawley
The 2,000 acre Tilgate Park was once a country estate and is now open to the public. Perfect for a day spent embracing nature, there's a large pine forest and shimmering Tilgate Lake, where it is possible to hire kayaks, canoes, row boats and paddle boards during the summer months.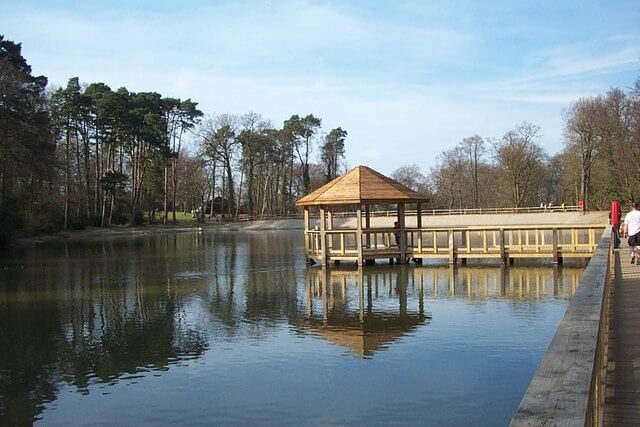 Remnants of the original estate survive, including the Walled Garden, which is home to a maze, café and picnic area. There's also a pay and play golf course, a selection of craft studios and numerous marked walking trails, taking visitors deep into the heart of the West Sussex countryside.
11. Get close to nature in Buchan Country Park, Crawley
Another of West Sussex's finest nature sites, Buchan Country Park is a 170 acre paradise which is handily located just outside Crawley town centre. The park is Green Flag certified, testament to its high environmental standards. You'll find a great mixture of birch woodland, wildflower meadows, heathland and a decent sized lake at Buchan Country Park.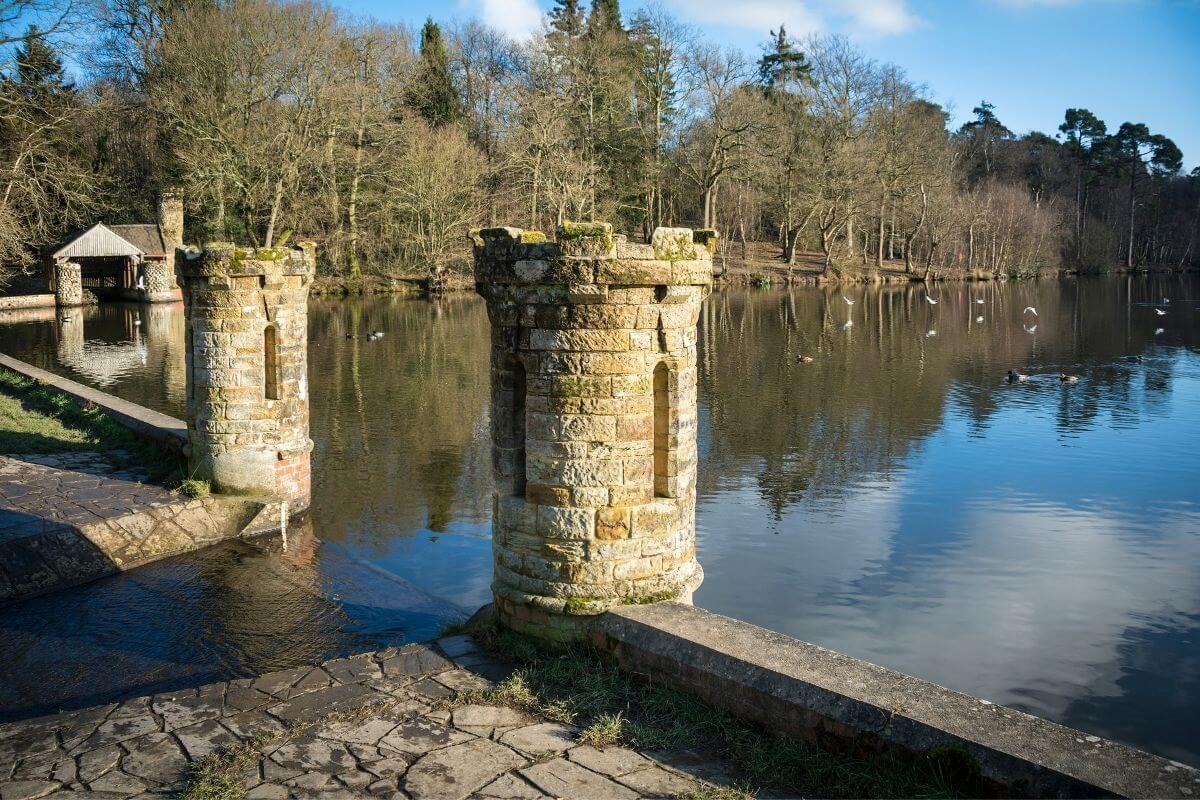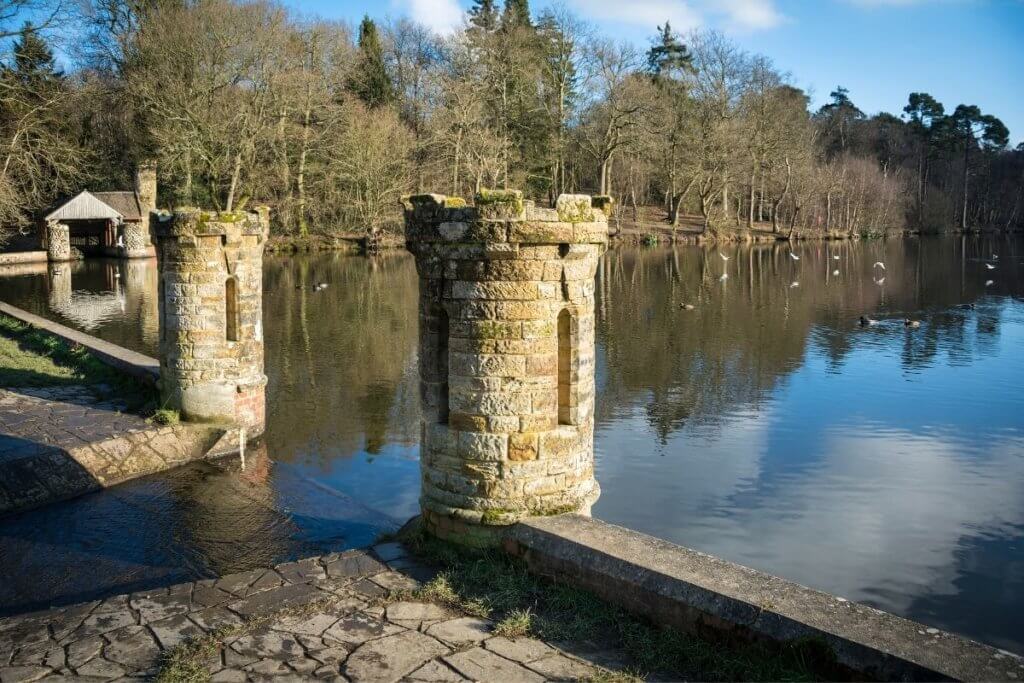 In terms of wildlife, visitors can expect to see roe deer, adders, nightjar and great crested grebe, whilst the calls of chiff chaffs and willow warblers can be heard in the trees during their stopover on their annual migrations. In spring, bluebells and foxgloves spring up all over the park, making this a great time to visit.
12. See the birds at Huxley's Birds of Prey Centre, Horsham
Once a derelict patch of ground next to a garden centre, Huxley's Birds of Prey Centre is now an expert facility housing a variety of eagles, owls and falcons. Some of the birds are bred at the centre and this includes rare species such as the Russian steppe eagle. Native British birds of prey such as buzzards and little owls are also housed at the centre.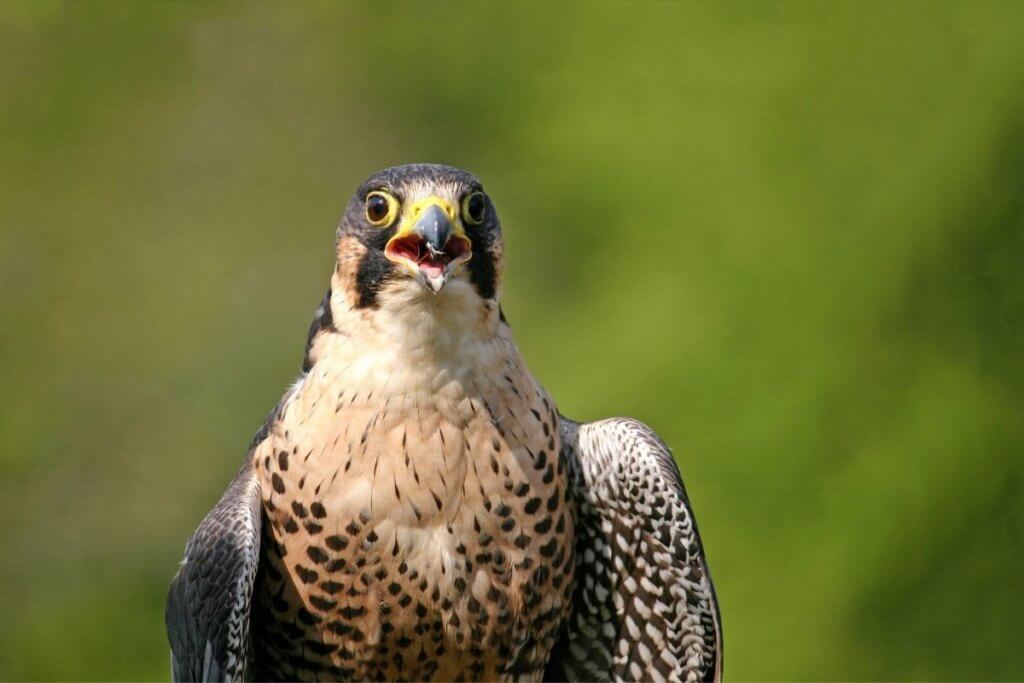 Visitors can come face to face with many of these species, and watch falconry displays. The collection of bird aviaries surround a charming Japanese garden which visitors can stroll around, complete with a pond and an array of native and tropical plants.
13. Walk along Worthing Pier
Who doesn't like a good English pier?
Worthing's offering is almost 300 metres long and was first opened in 1862. Whilst many English piers have been ruined by natural events and fires over the years, Worthing Pier actually retains its original historic pavilions, which are a delight to look at.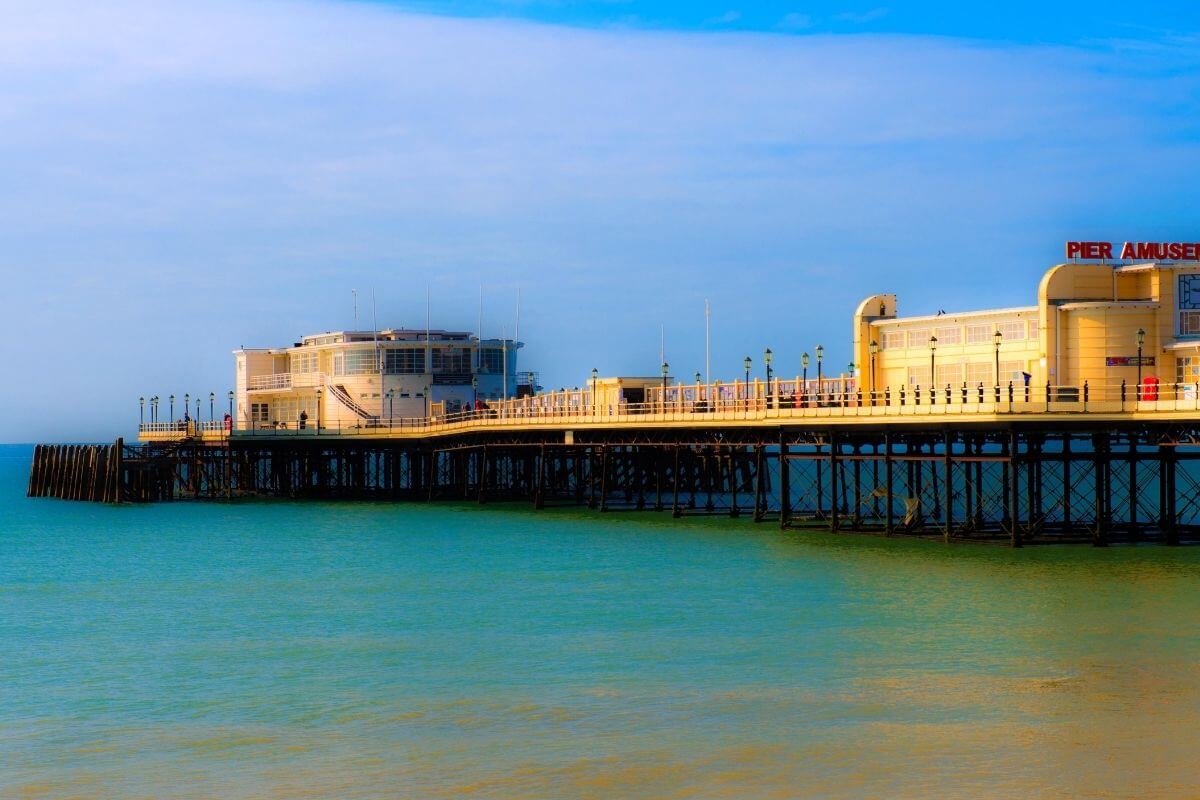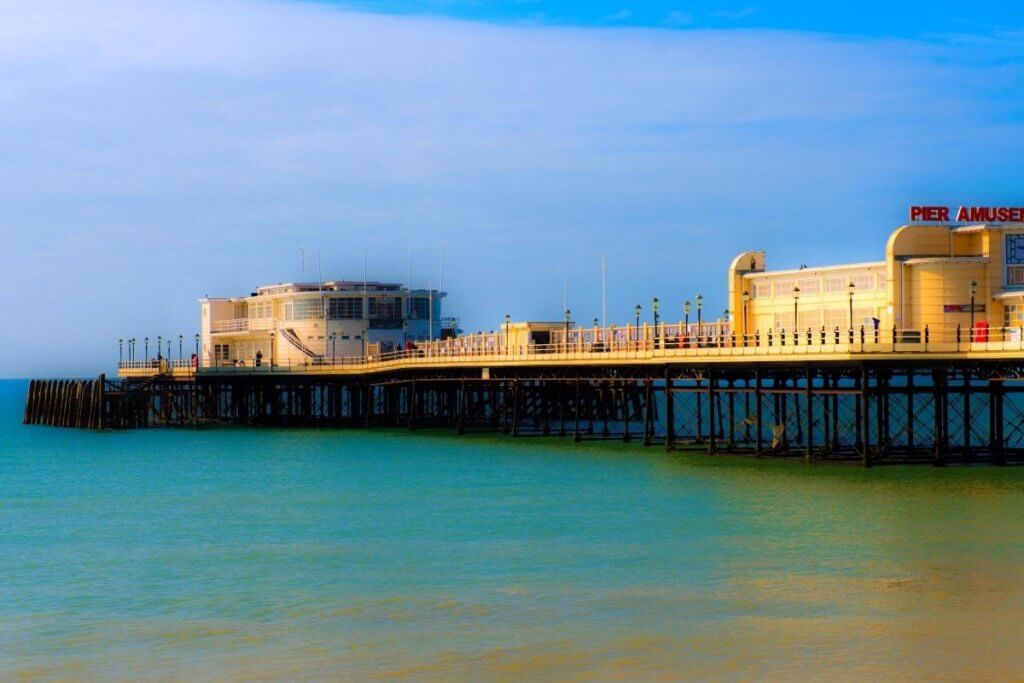 Worthing Pier also houses the Pavilion Theatre, which puts on all manner of shows throughout the year, including musical performances, plays and comedy nights. There's also a 1930s amusement park, a tea room and plenty of wonderful views out to sea. At night, the pier is illuminated by traditional iron gas lights, taking visitors back in time to when the attraction first opened.
14. Walking in Chidham and Bosham
Walking round Chidham makes for a lovely, peaceful day out in West Sussex. You can cycle or walk the public footpaths through the fields and admire the farmhouses in this area of England. There's not much to do here but enjoy the outdoors, and that's what makes this West Sussex day out so great.
Walk to Bosham and pop into Timberley and Co for a sausage roll and ice cream for the road.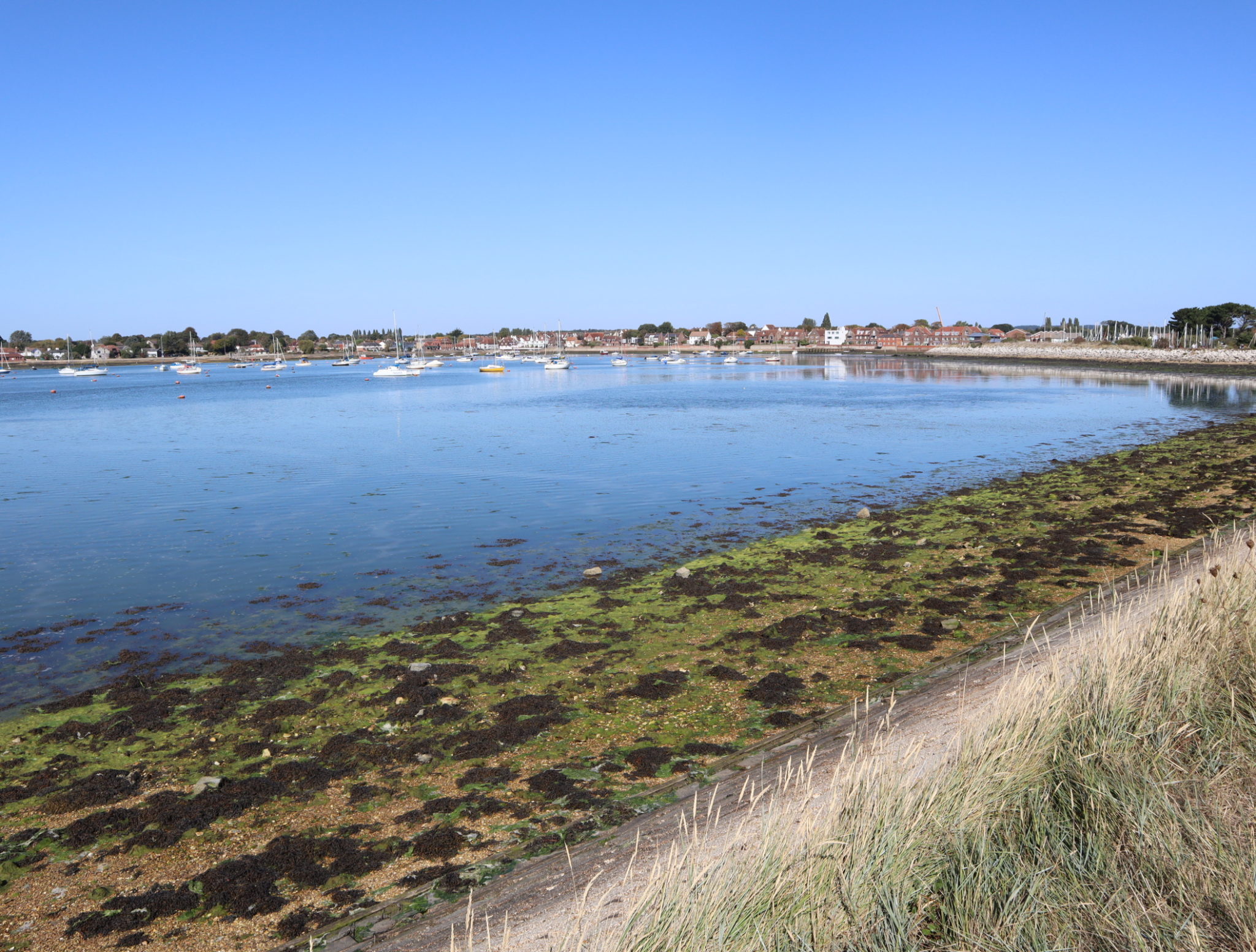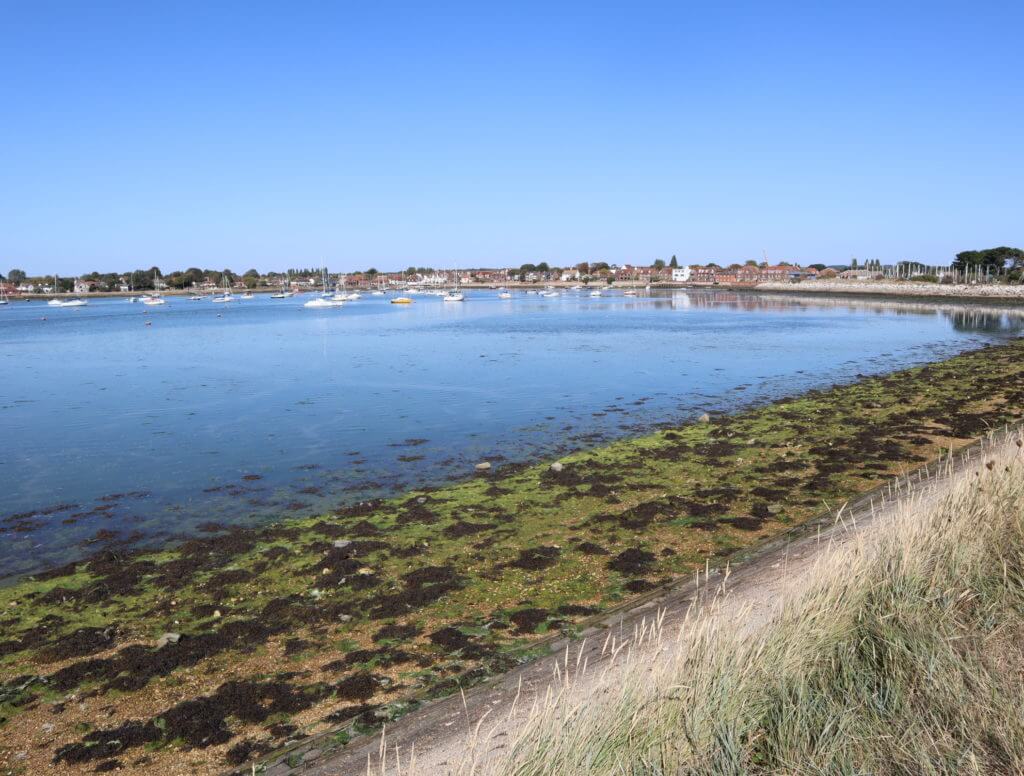 They're all part of Chichester Harbour AONB. If you want an even longer walk here, then try the great walk around Thorney Island, on Military of Defence land. Half way round there's a stunning beach for you to cool off on. Click that link and you can watch a video taking you round the island.
Read our guide to the BEST Places to Visit in Chichester Harbour to learn more about this wonderful part of England.
---
15. Fishers Adventure Farm Park
The Fishers Adventure Farm Park is a family park, perfect for children to enjoy watching different breeds of animals in their natural habitat. Kids (and adults) will learn more about the animals and also interact with them or play with them. There are numerous indoor and outdoor activities to enjoy.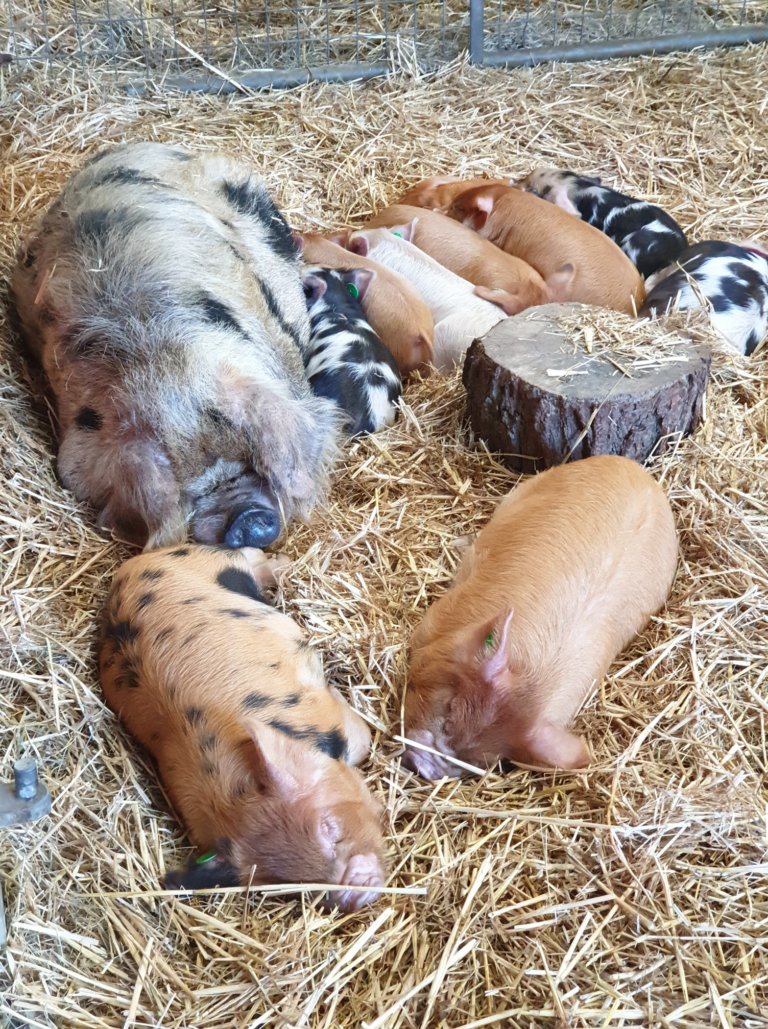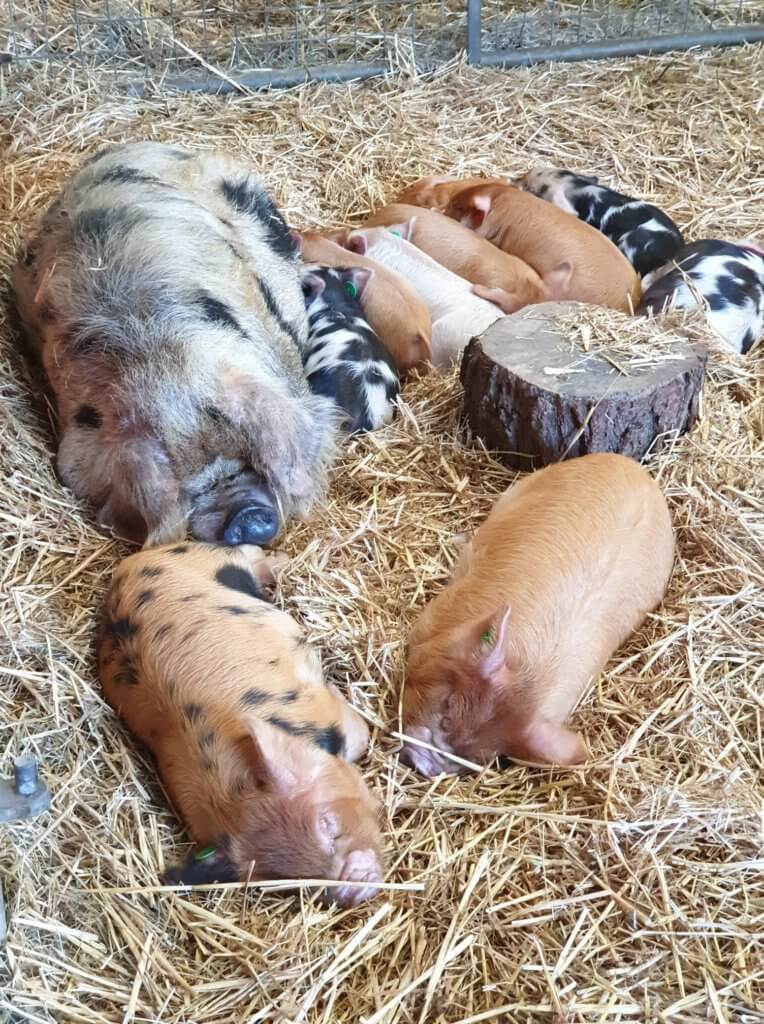 You can have a ride in a miniature train, experience a ghost tunnel and meet the little (and big) animals.
It's the perfect day out in West Sussex for kids, you'll love it!
Days out in West Sussex
Nature lovers are spoilt for choice when it comes to visiting West Sussex, but the Knepp rewilding project is the place to visit if you want to see some of England's rarest species in greater abundance than elsewhere. History buffs will love the Roman sites of Chichester whilst Worthing Pier, and Bognor Regis's East Beach provide great days out for the whole family.
Wherever you decide to visit in West Sussex, you'll have a fantastic day out.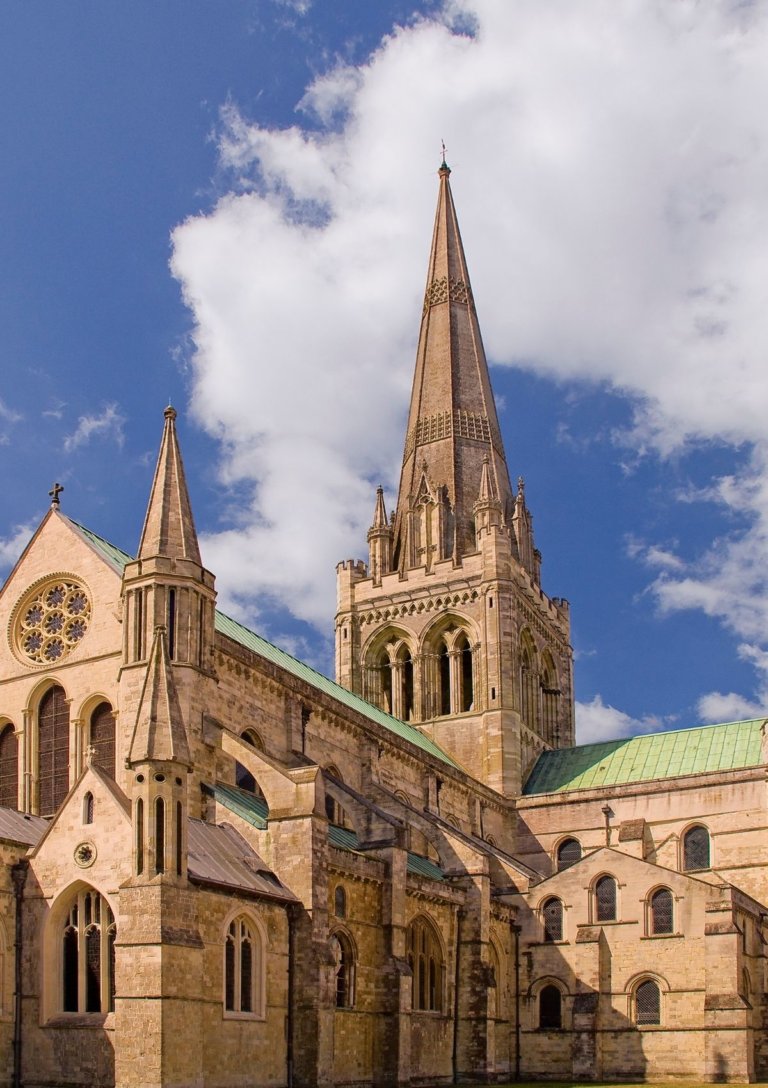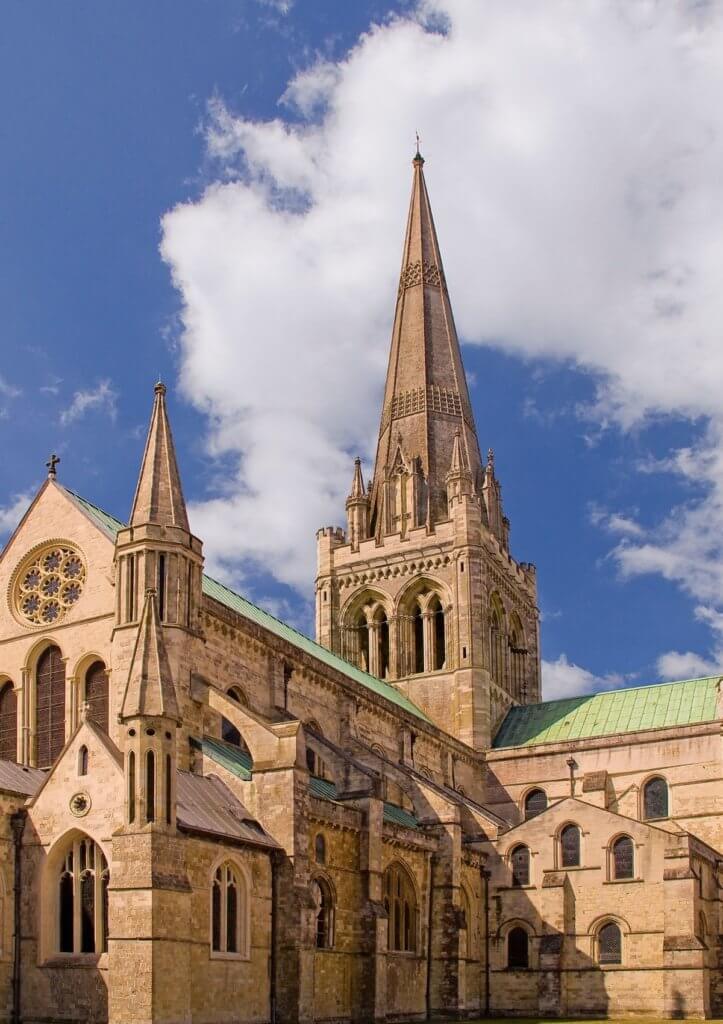 ---
West Sussex days out quick list
1. Fishbourne Roman Palace and the Cathedral, Chichester
2. See the animals at Knepp Safaris, Horsham
3. Day of sun on West Wittering Beach
4. Walking in the South Downs National Park
5. Relax on East Beach, Bognor Regis
6. Learn about Nymans, Handcross
7. Go to Gatwick Aviation Museum and Wakehurst, Crawley
8. Explore Arundel Castle
9. See racing at Goodwood House, Chichester
10. Relax in Tilgate Park, Crawley
11. Get close to nature in Buchan Country Park, Crawley
12. See the birds at Huxley's Birds of Prey Centre, Horsham
13. Walk along Worthing Pier
14. Walking in Chidham and Bosham
---