If you want a day out in Chichester Harbour but don't know where to start, let us take you through the best harbourside villages, coastal views and things to do in the area in our Chichester Harbour travel guide.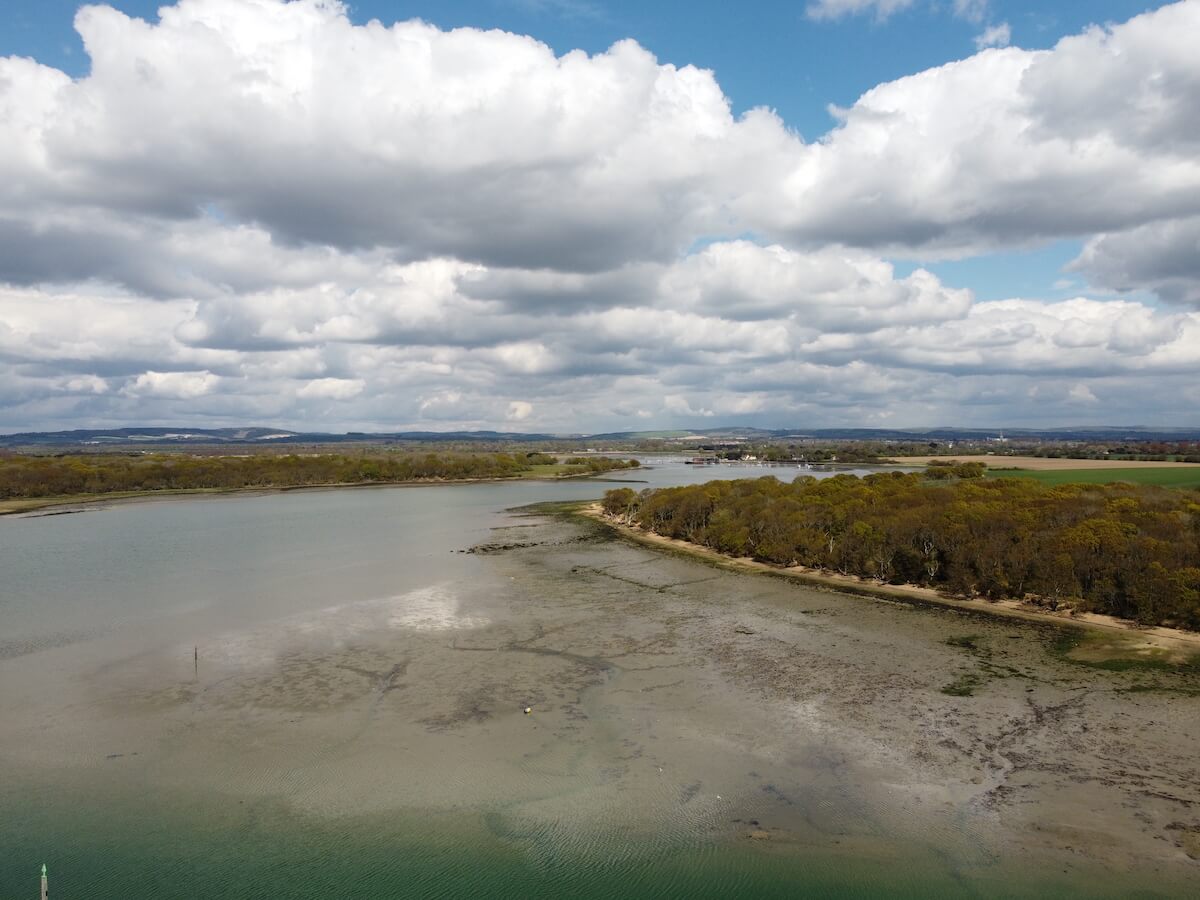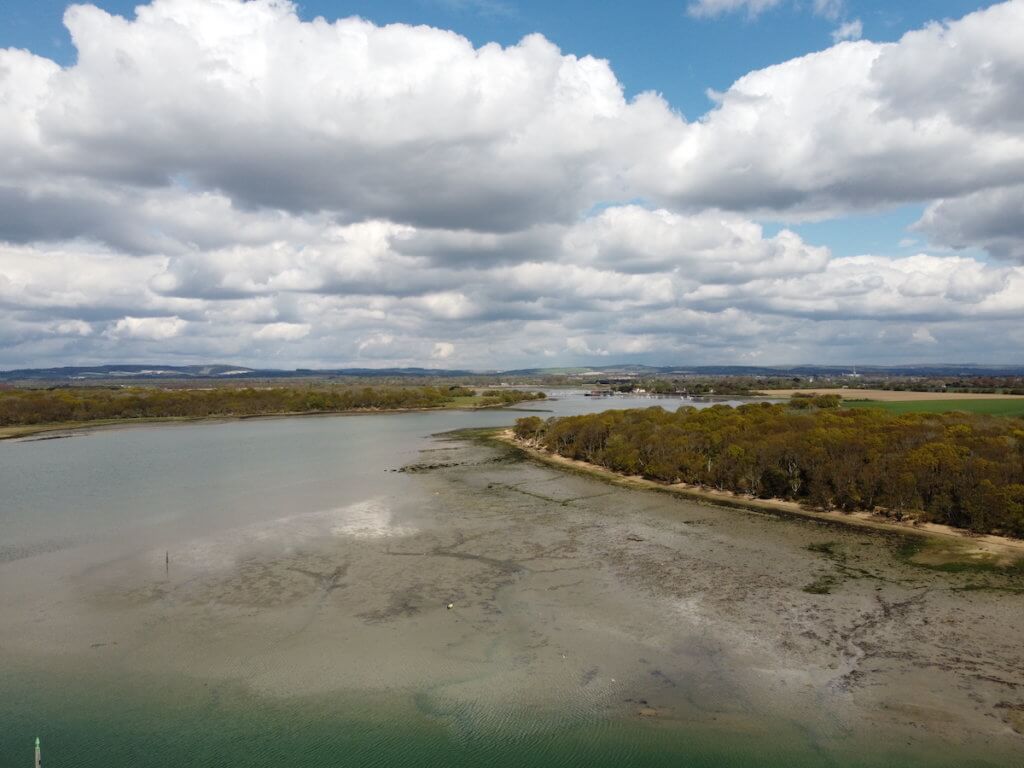 Chichester Harbour is one of England's designated Areas of Outstanding Natural Beauty (AONB). This includes Chichester Harbour and the surrounding land. This area makes for a great Sussex day out – or Hampshire day out depending how far east you go – as there are several pretty villages to explore, a beautiful coastline and plenty of space for walking and cycling through the countryside.
Each Chichester Harbour village offers something different, from guided walks, to solar powered boat trips, Victorian oyster boat trips, and one of England's best sandy beaches too.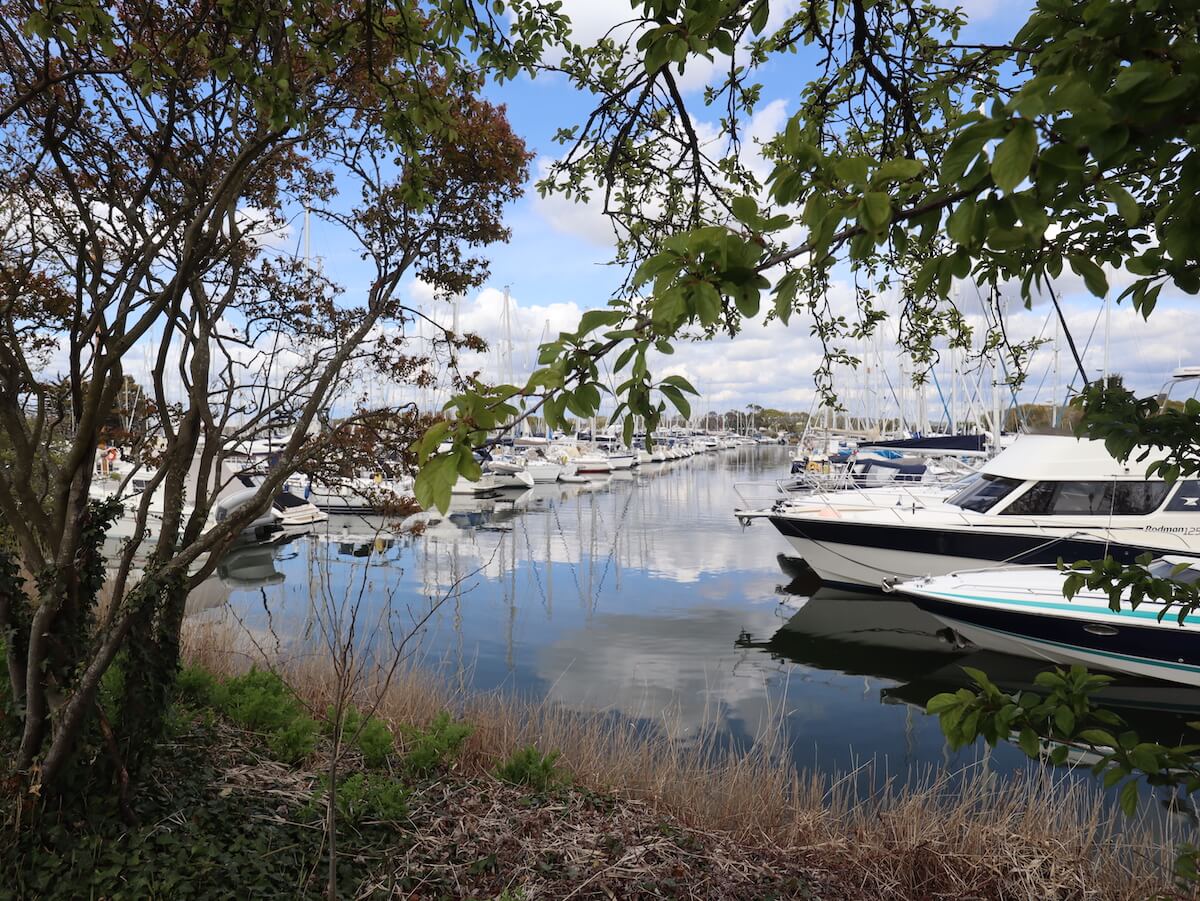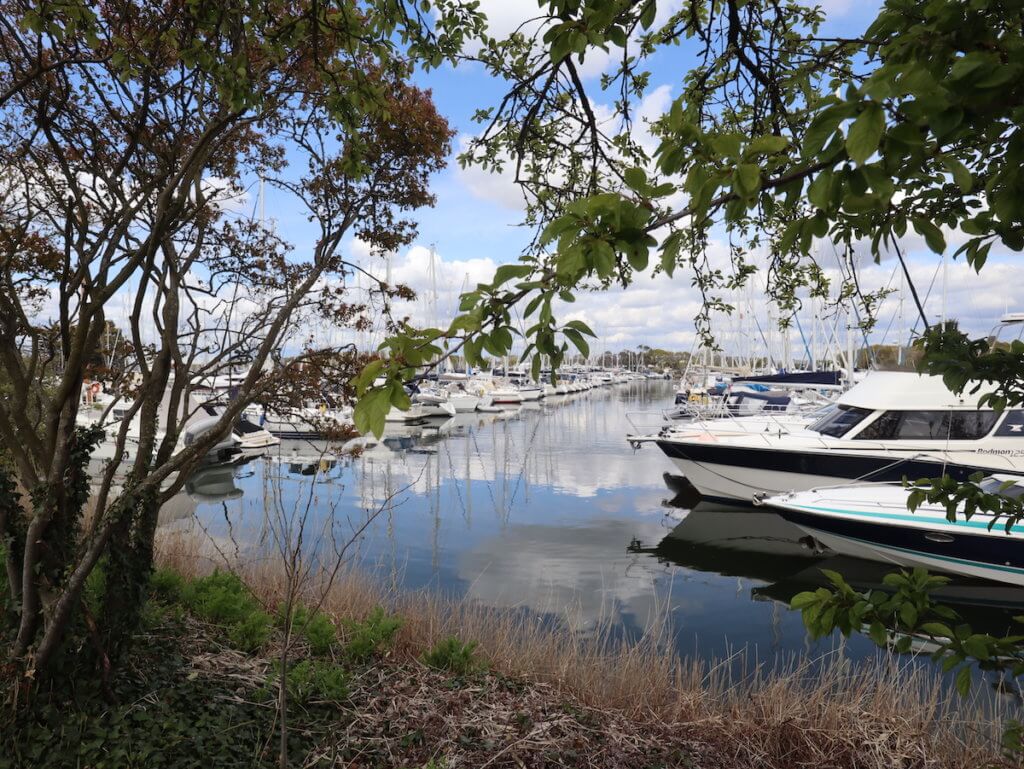 Chichester Harbour has been an AONB since 1964 and covers 74 miles between Chichester to Hayling Island. The landscape here is really special thanks to the creeks, wildlife and coastal landscape. The site is of international importance for nature conservation and is protected as a Site of Special Scientific Interest (SSSI).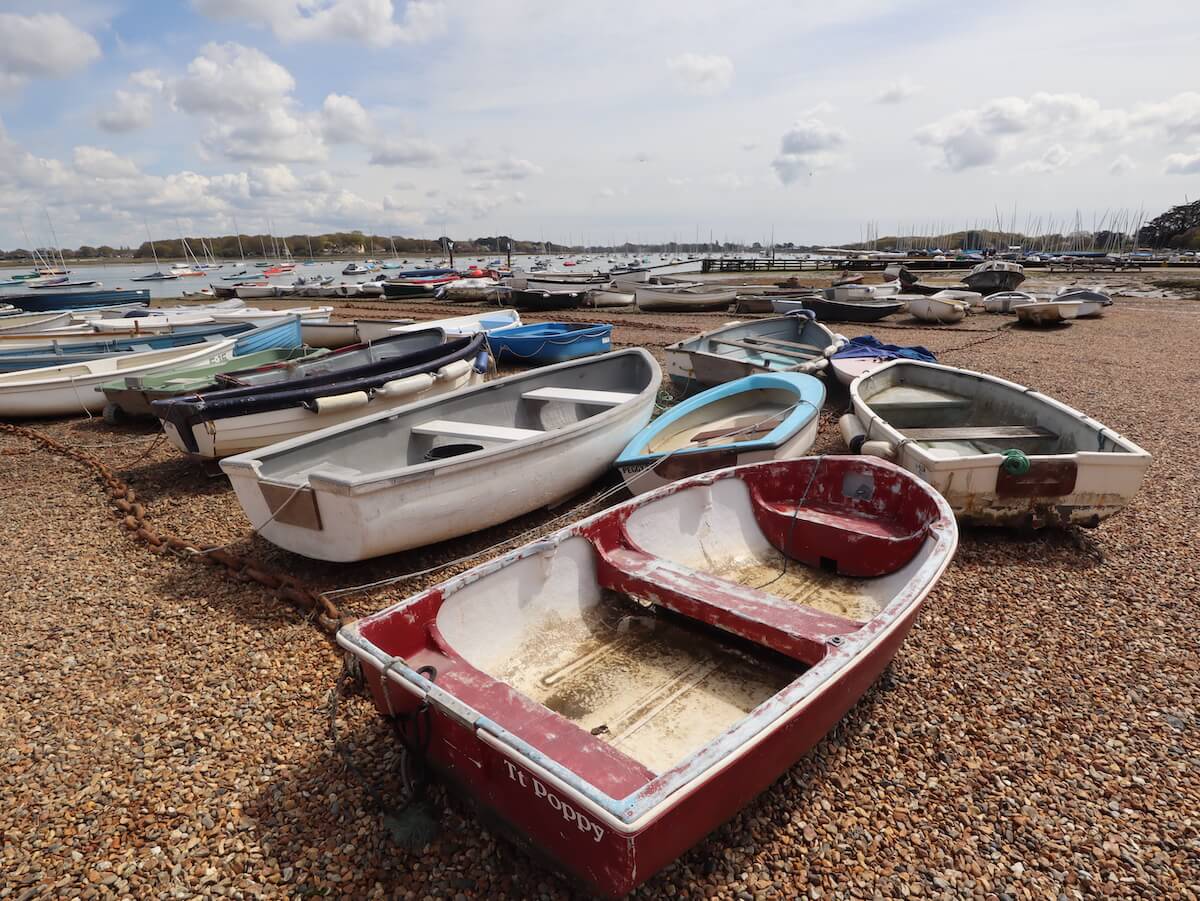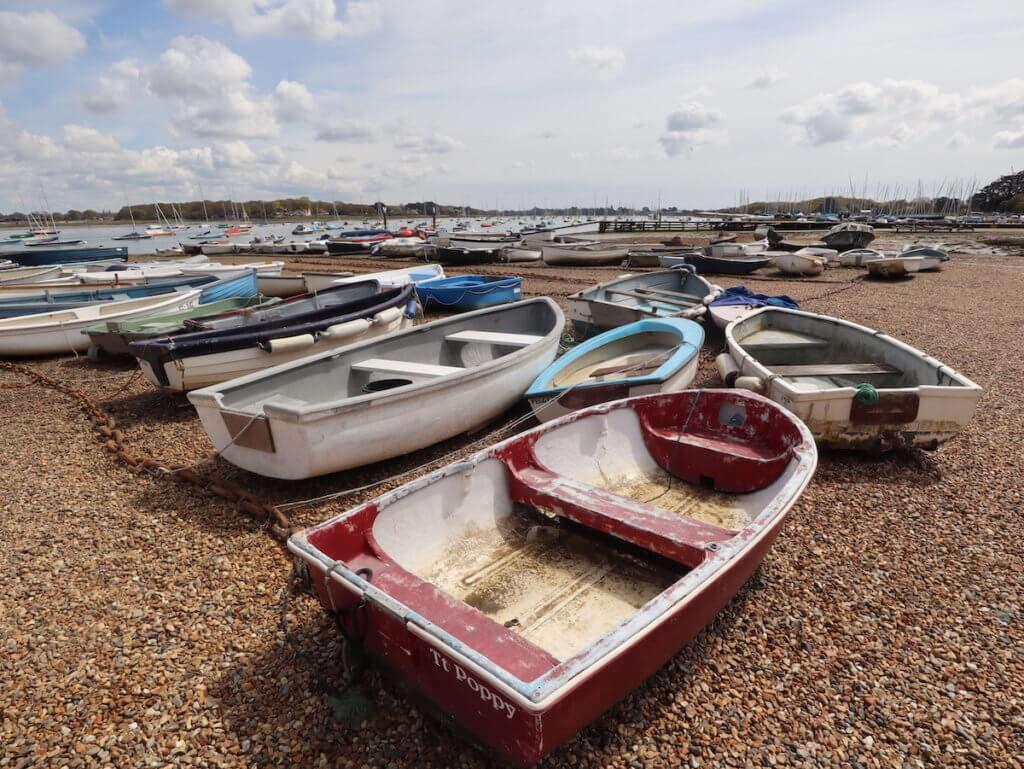 The city of Chichester is 5 miles from Chichester Harbour – easily reachable by train or car. You can find out more about what to do on a day out in Chichester here. The northern border of Chichester Harbour is well connected with stations in Emsworth, Nutbourne, and Southbourne. It's best to have a car or bike to go further south though, or you can hop on a bus.
There's lots to do in Chichester Harbour, so let's take a look at the highlights!
---
Chichester Harbour Travel Guide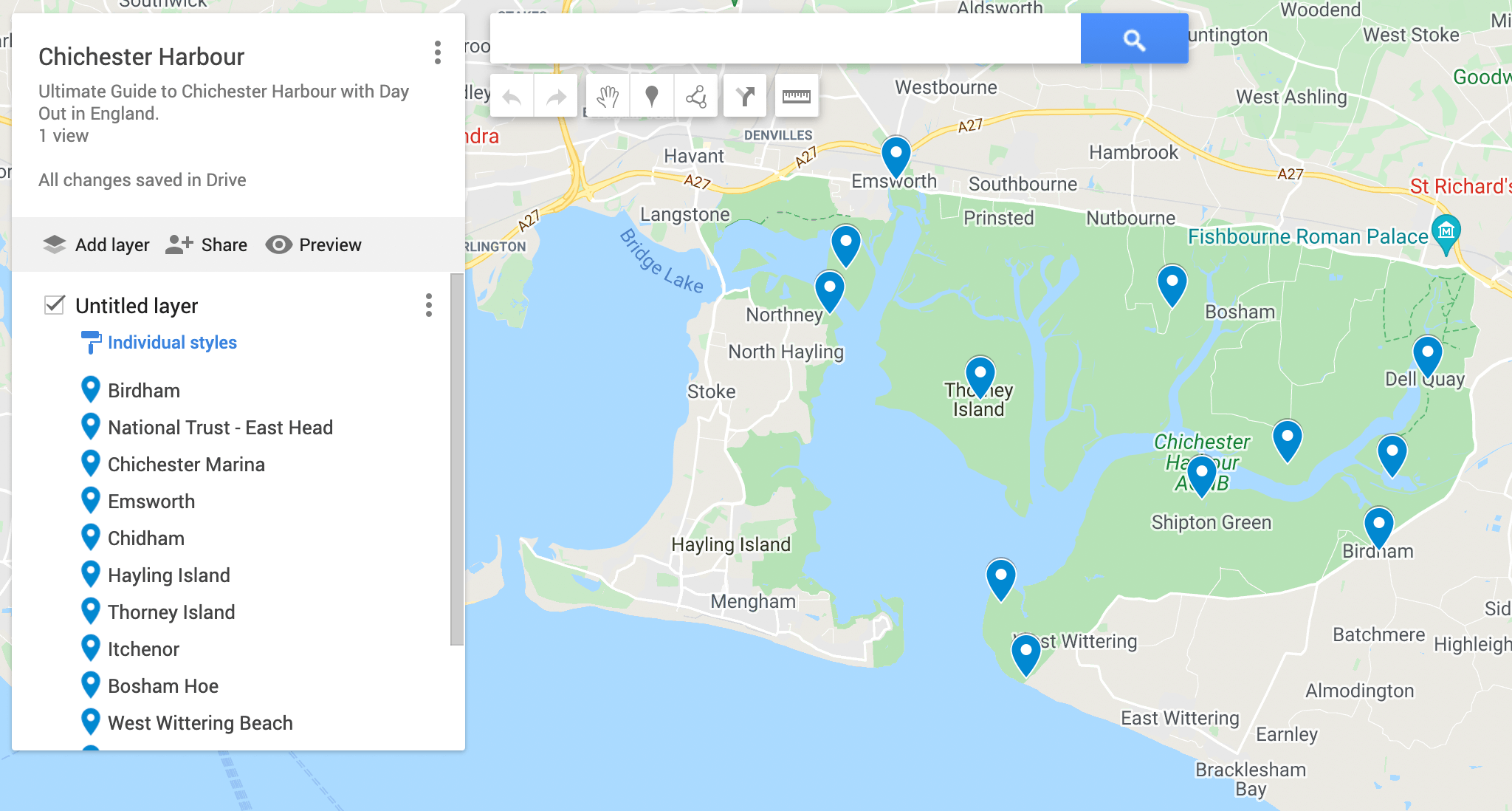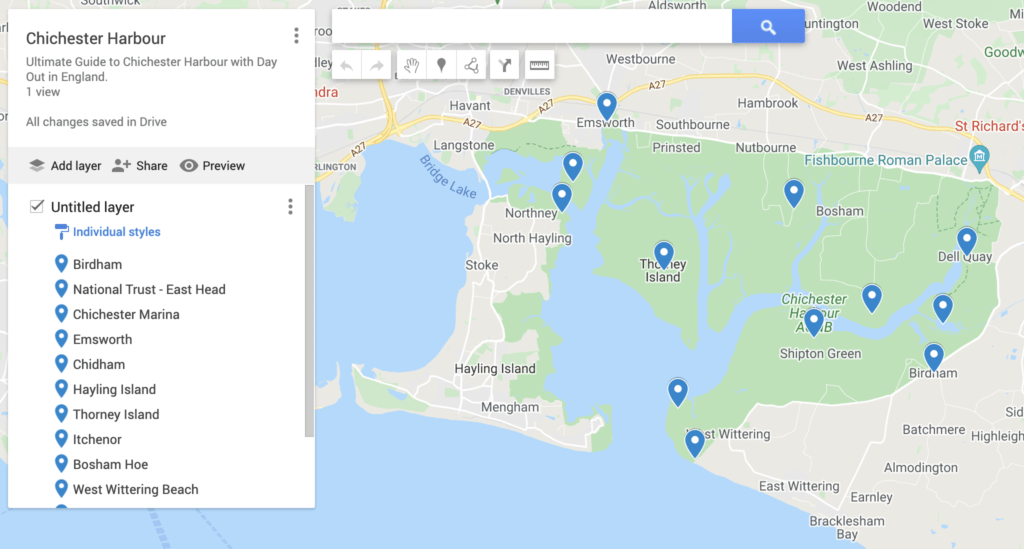 This map of Chichester Harbour will help you get your bearings.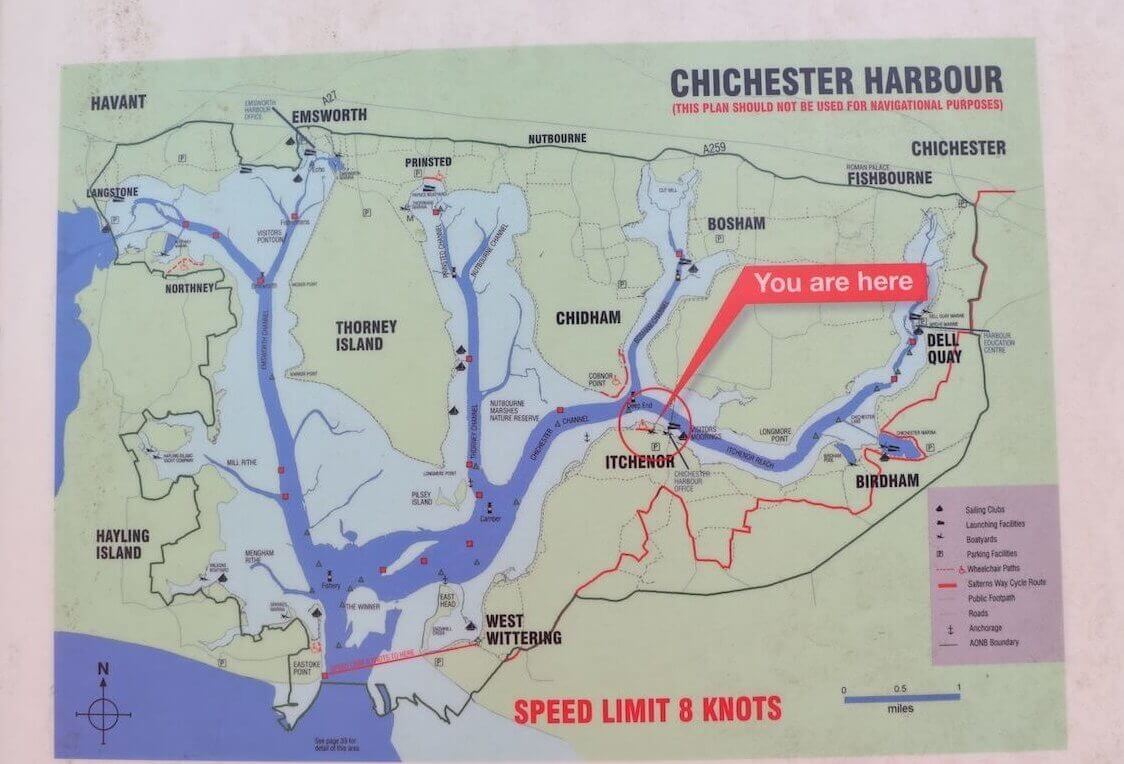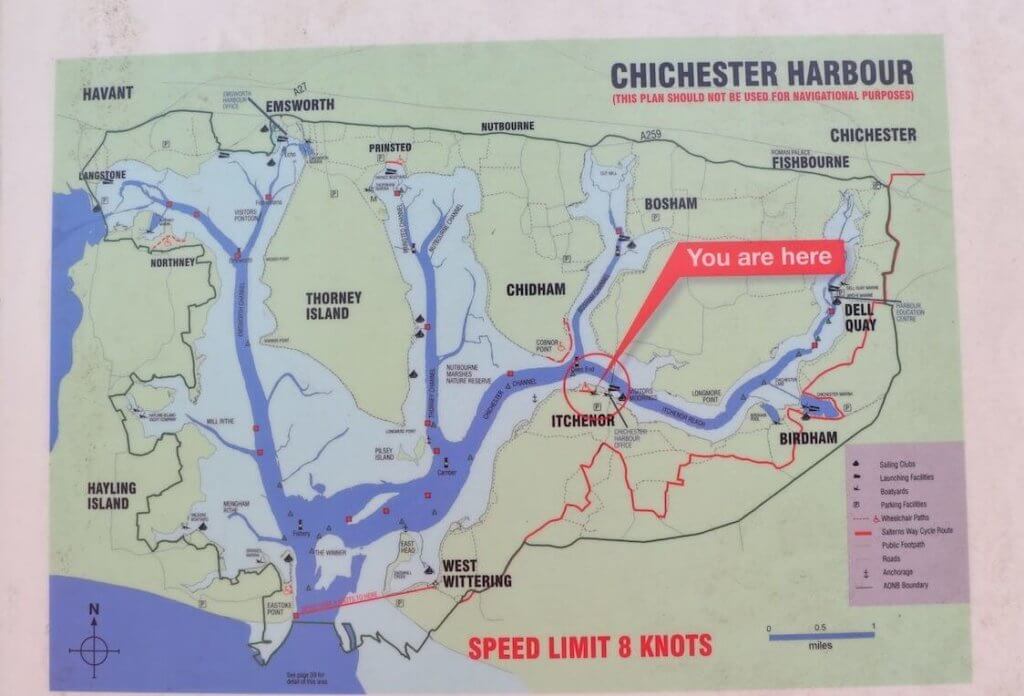 1. Hayling Island
The east Hayling Island coast is in Chichester Harbour – the best of which is in the north, around Northney, and the south, in East Stokes. We have a whole guide to walking round Hayling Island, and what to do on Hayling Island here, so we won't say too much here.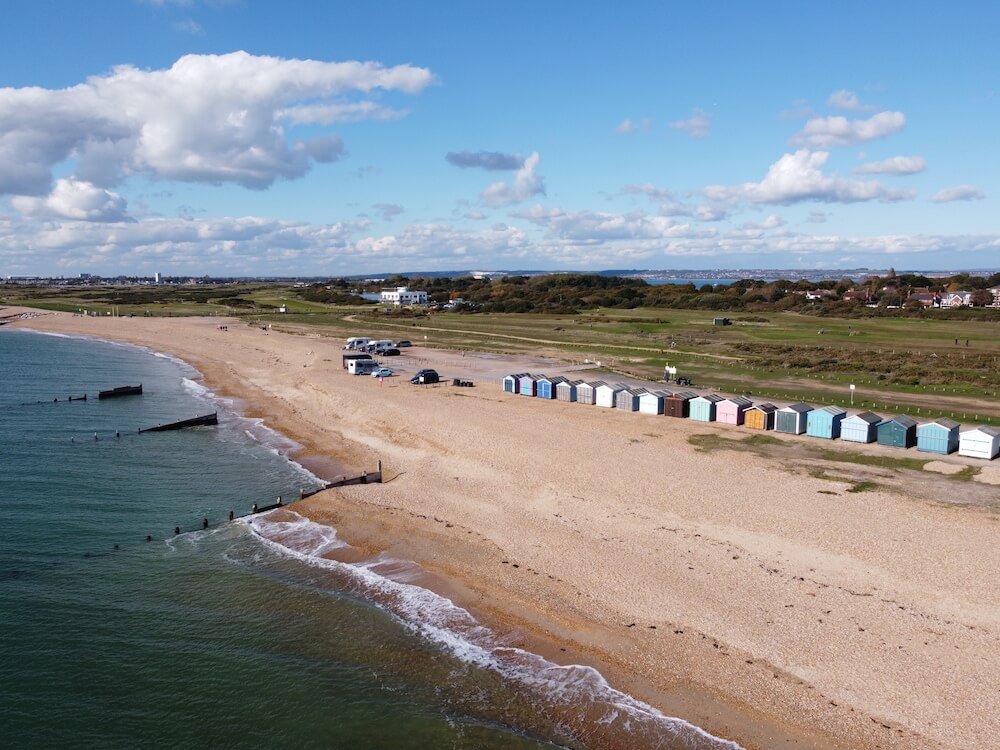 In short, Hayling Island east coast is a haven for wildlife, a great place to go paddleboarding, and only ever a few metres from a good fish and chip shop!
Oh, and the sunsets here are fabulous.
The Ship Inn on Hayling Island is one of the most popular spots for water sports to dock, for a drink.
2. Emsworth
If you look at the Chichester Harbour map above you can see that Emsworth is next up, going in a clockwise direction.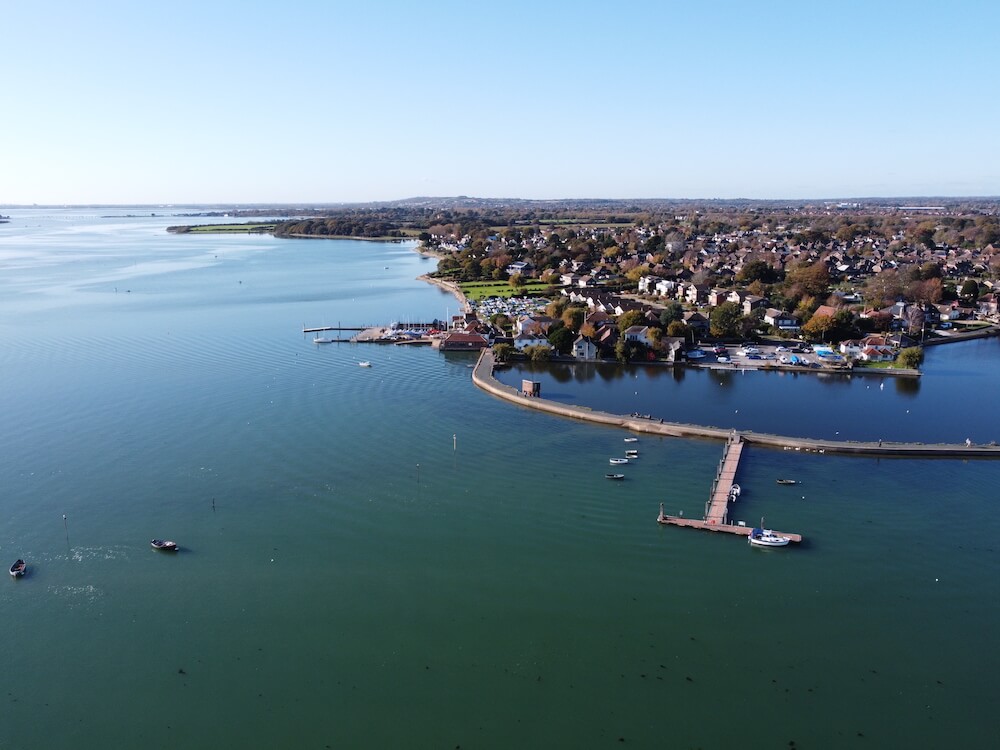 Emsworth is a lovely little town. A sunny day and a coffee outside the Driftwood Cafe is the best way to enjoy it. There are some great pubs here, a great community spirit and the village square is thriving with a popular deli, a wine shop, a greengrocers and a bakery too.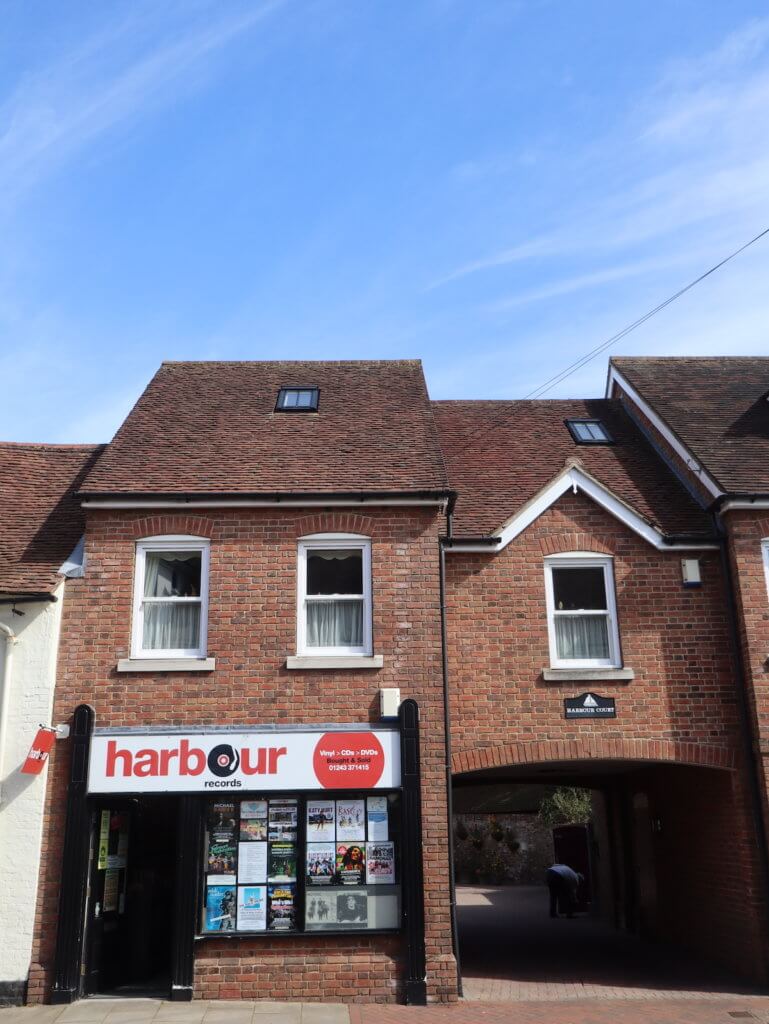 One of our favourite things to do in Emsworth is to walk around Slipper Pond and down to Emsworth Marina to see the ducks and impressive boats.
This is probably the biggest town around Chichester Harbour, and it's really not that big!
---
POST SPONSORED BY FLIPFLOPSHOP.CO.UK & SANDALSHOP
Check out the sites for all your flipflop and sandal needs!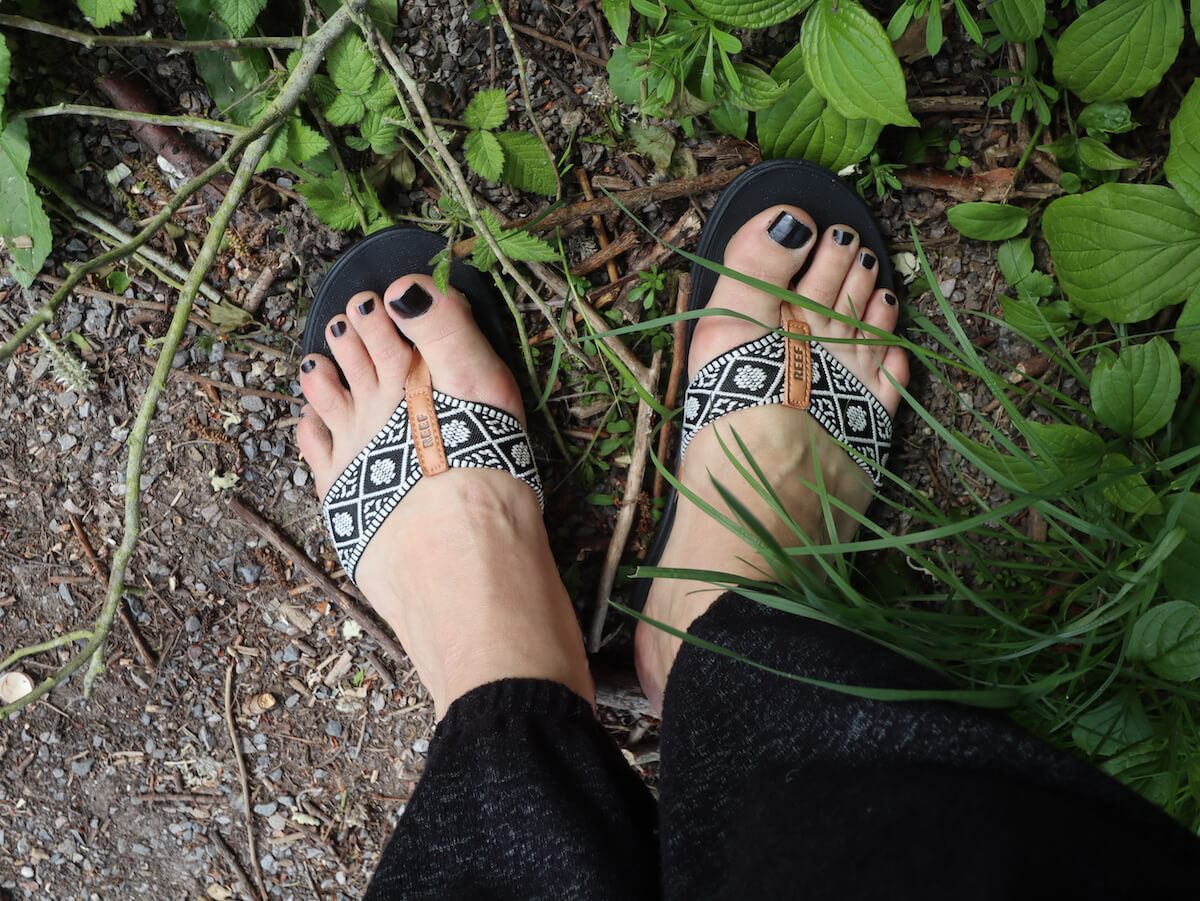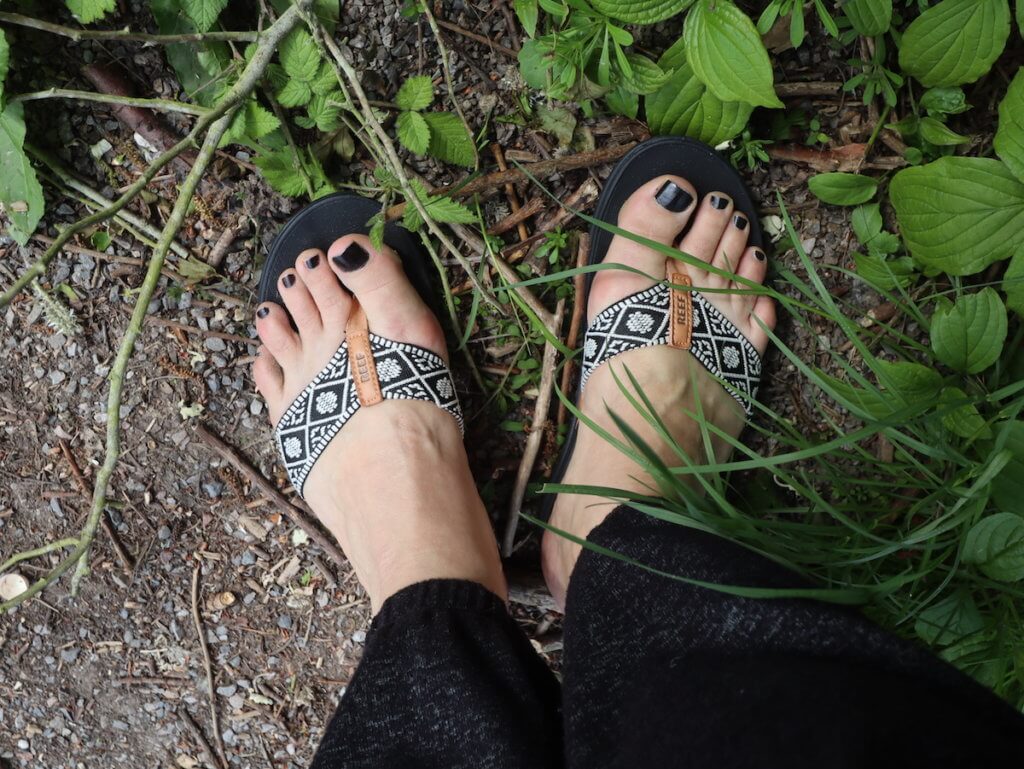 ---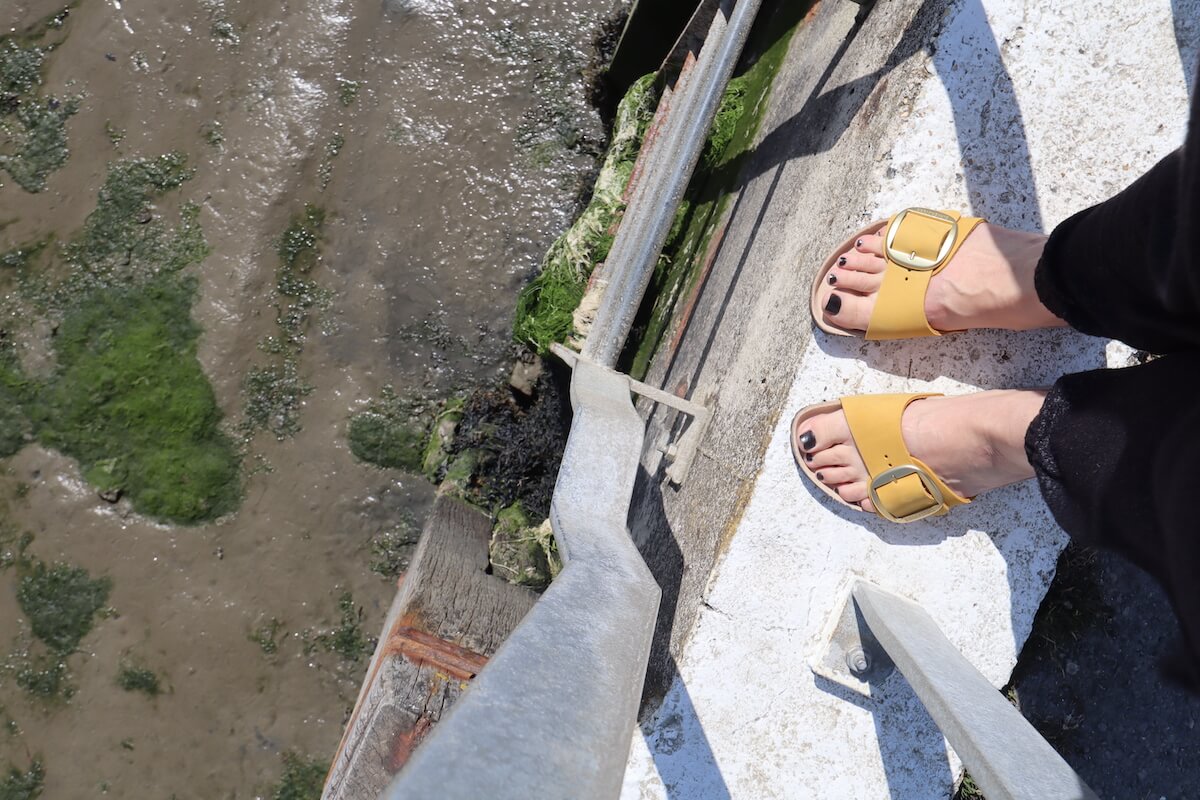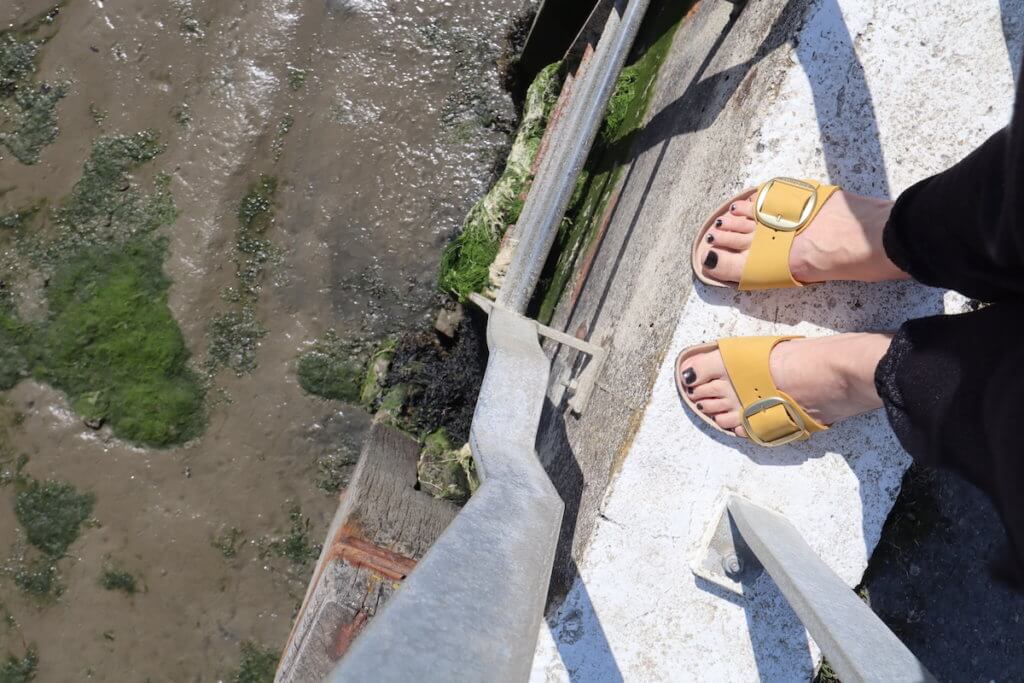 3. Fowley Island
Fowley Island is uninhabited but you can walk the causeway that appears at low tide, built to support the oyster farming that took place here. You can't go out to the island now, but it's fun to paddle or sail around if you have the equipment.
4. Thorney Island
We love Thorney Island here at Day Out in England – one of our favourite days out is to walk around Thorney Island admiring the views. Click that link for a full guide on how to do it. There's a a military base on the Island so you just need to know a few things before you set off.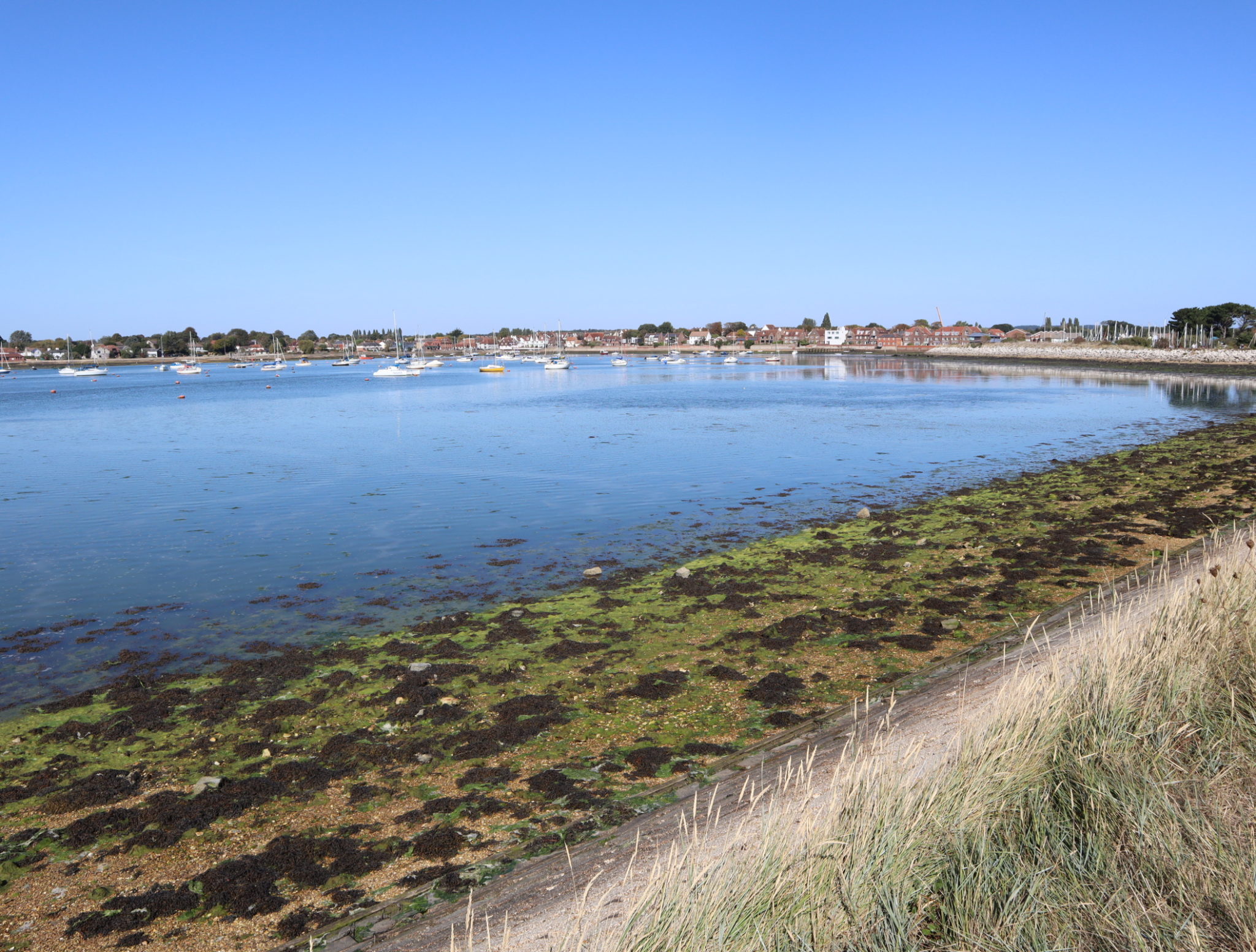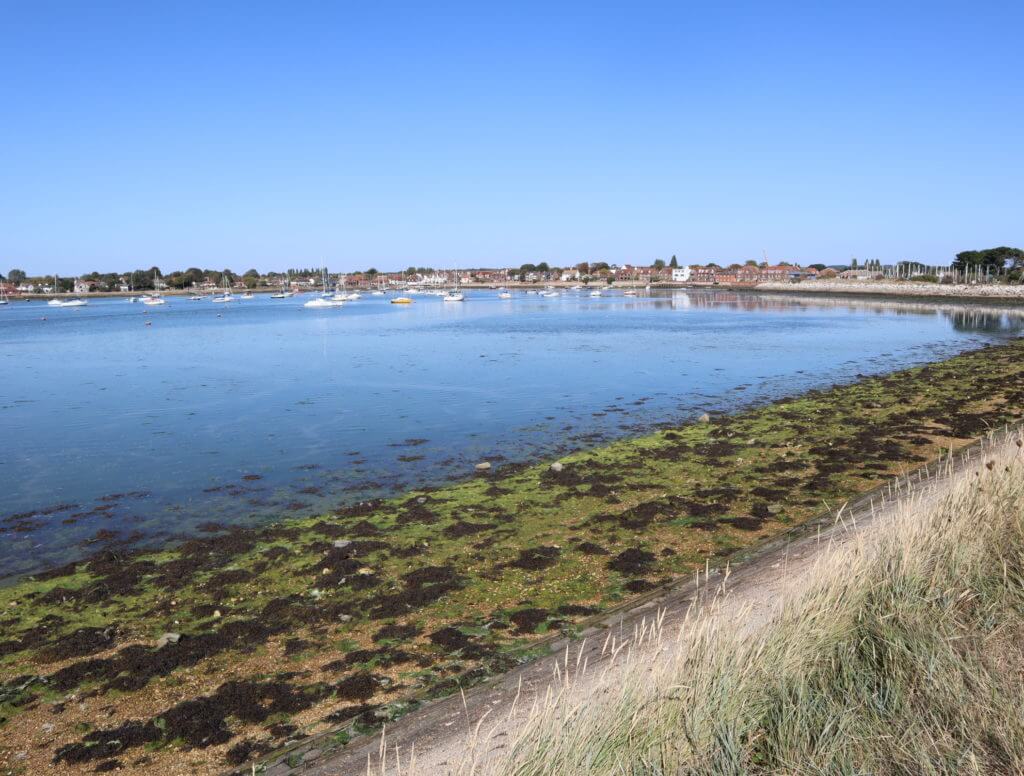 We love this walk – so peaceful, and you can't really go wrong with the route. There's also a beautiful white beach just over half way round which is usually pretty empty!
5. Chidham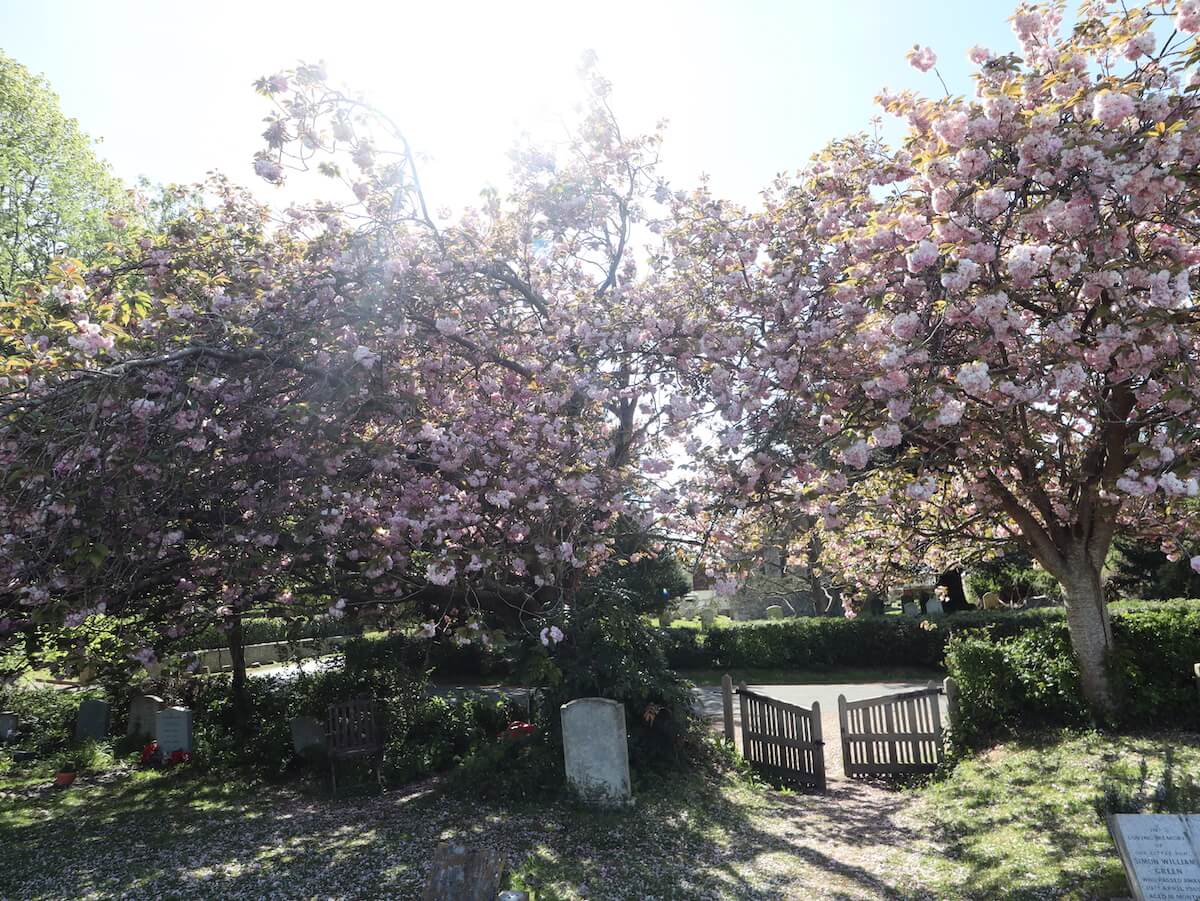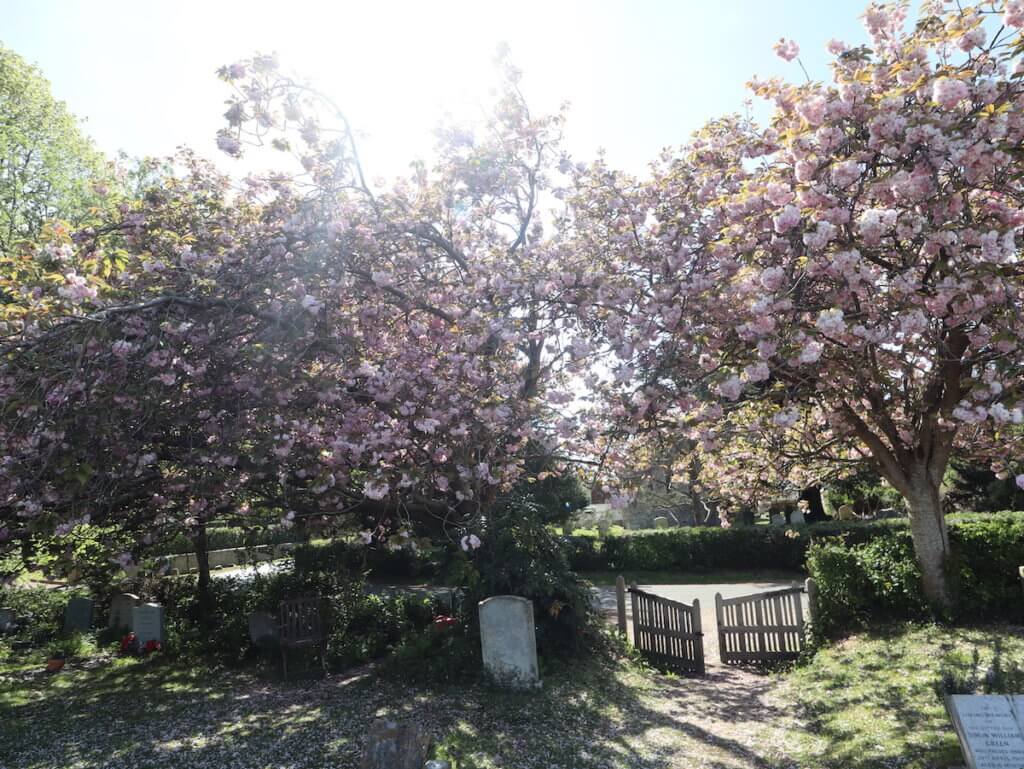 Chidham is a lovely little hamlet in Chichester Harbour AONB, with a convenient and quiet loop to Cobnor Point that's perfect to walk around. You'll get some great views, and see some impressive houses too. Another option is to walk the 8km Chidham Peninsula Coastal Circular loop, if you want to go a little further.
If you want some water action, then Cobnor Activities Centre on Cobnor Point offers sailing lessons and RYA approved courses.
6. Bosham and Bosham Hoe
Bosham is one of the best places to see some of the 55,000 birds thought to nest around Chichester Harbour. There are waders, swans, gulls, herons, ducks, geese and kingfishers in Chichester Harbour, as well as owls in winter. You can join one of the bird watching trips to get the insider info on where the best birdies hang out.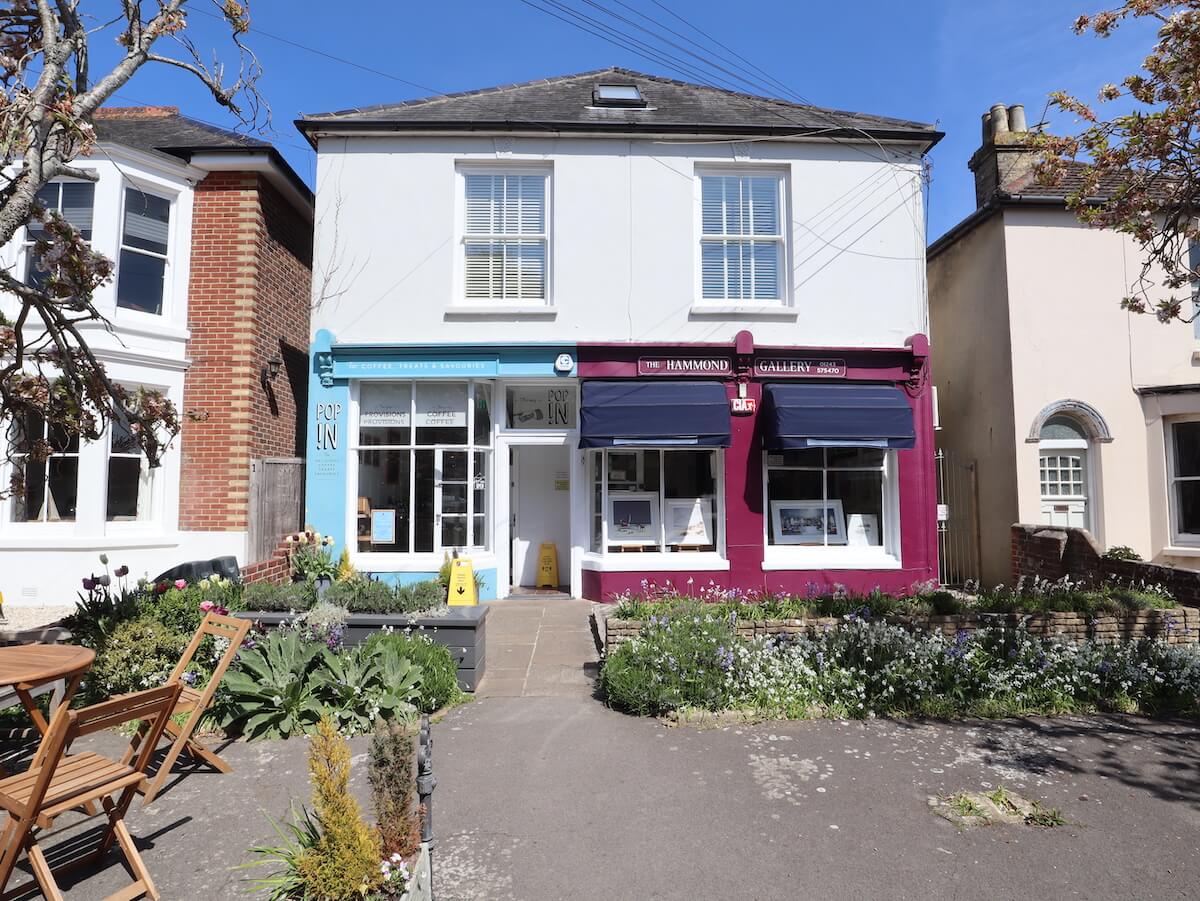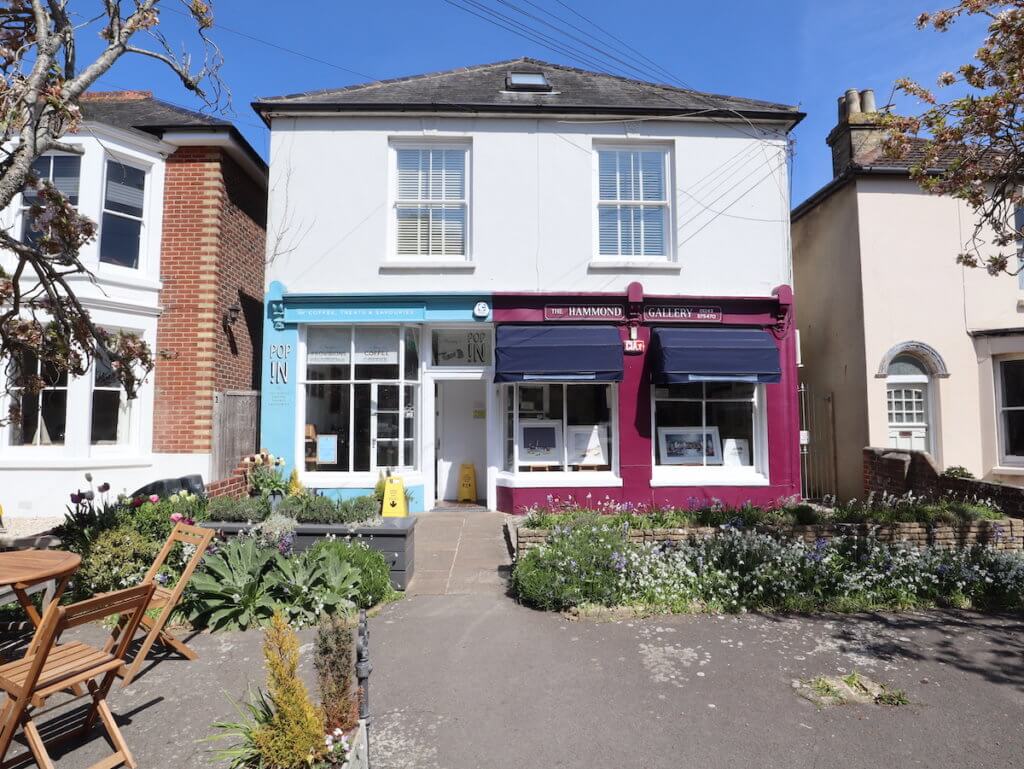 East Head, Dell Quay and Northney are also great places around Chichester Harbour for twitchers to do their thing.
Bosham is also popular for its shops, pretty cottages and tea and cakes from the cafes – it's one of the most photographed villages in south east England. Check out Bosham Walk craft centre too for homemade British crafts. Bosham Church is a touristy host post here, as is the Anchor Bleu pub.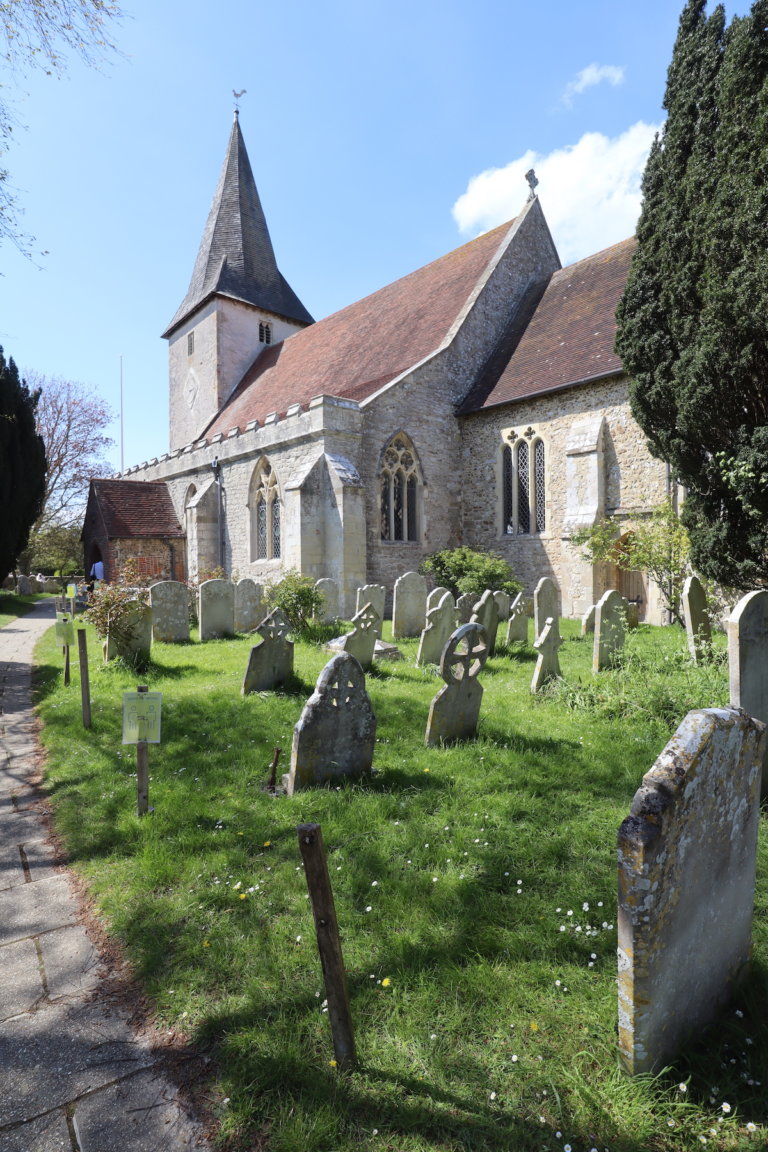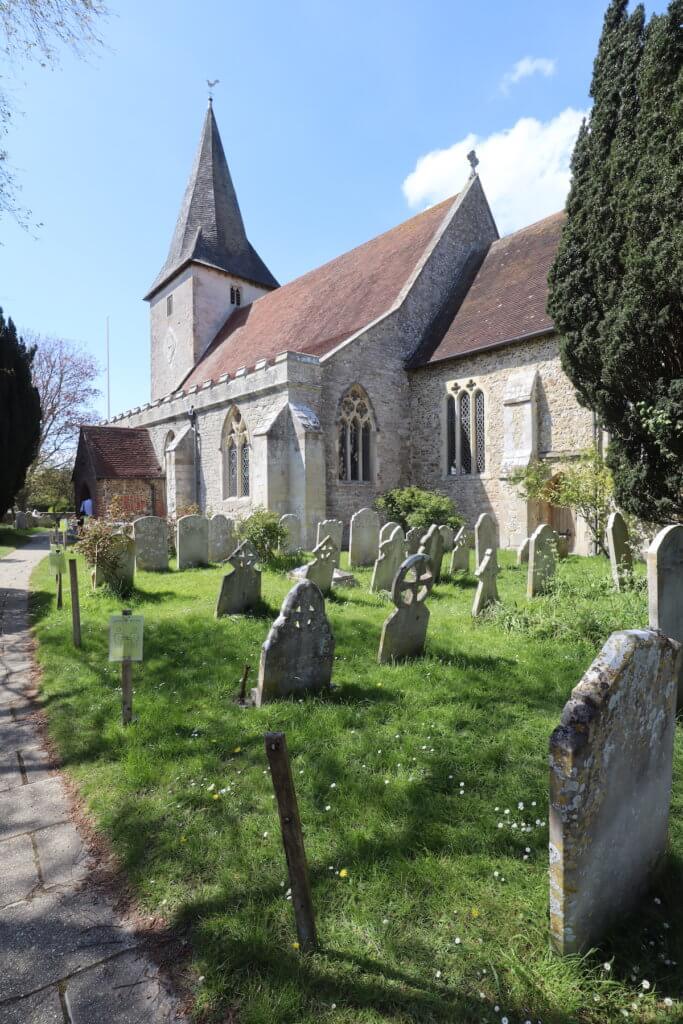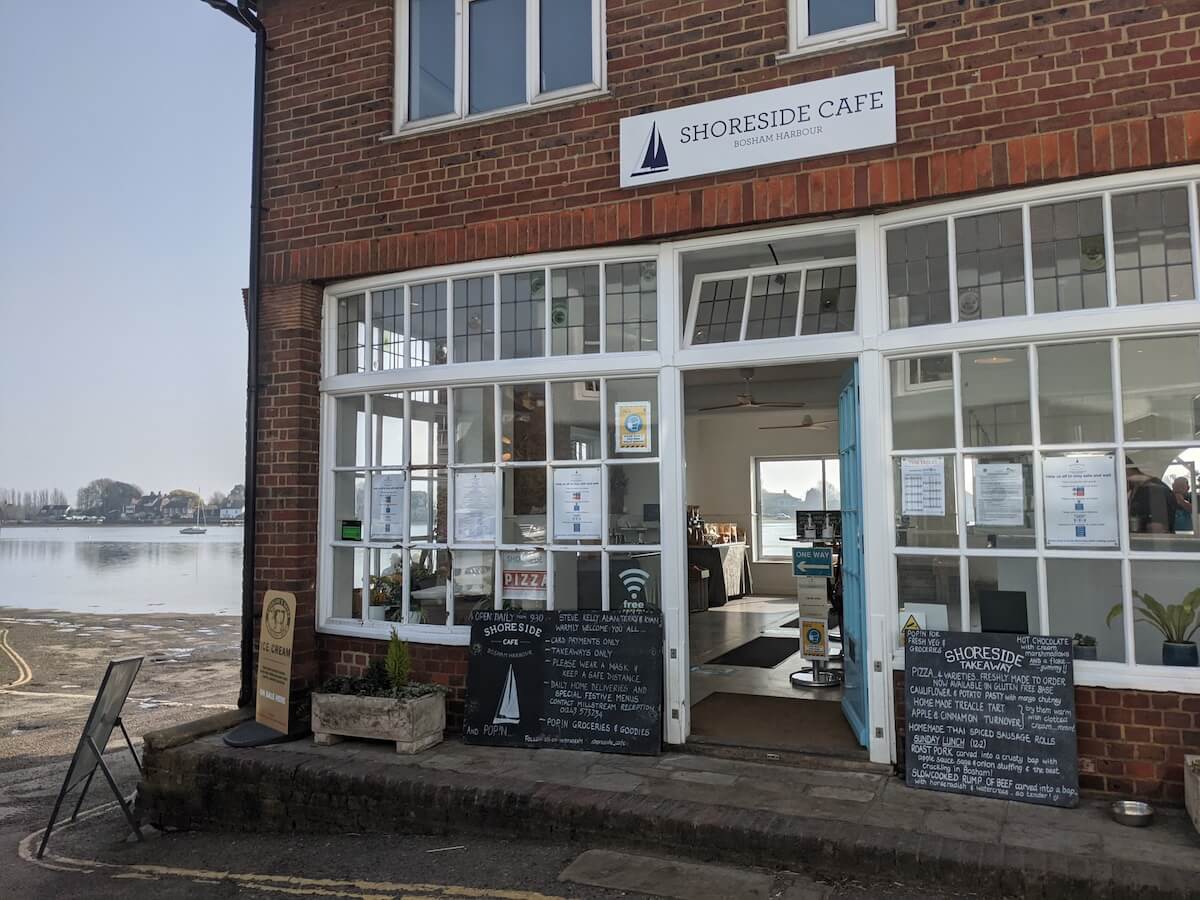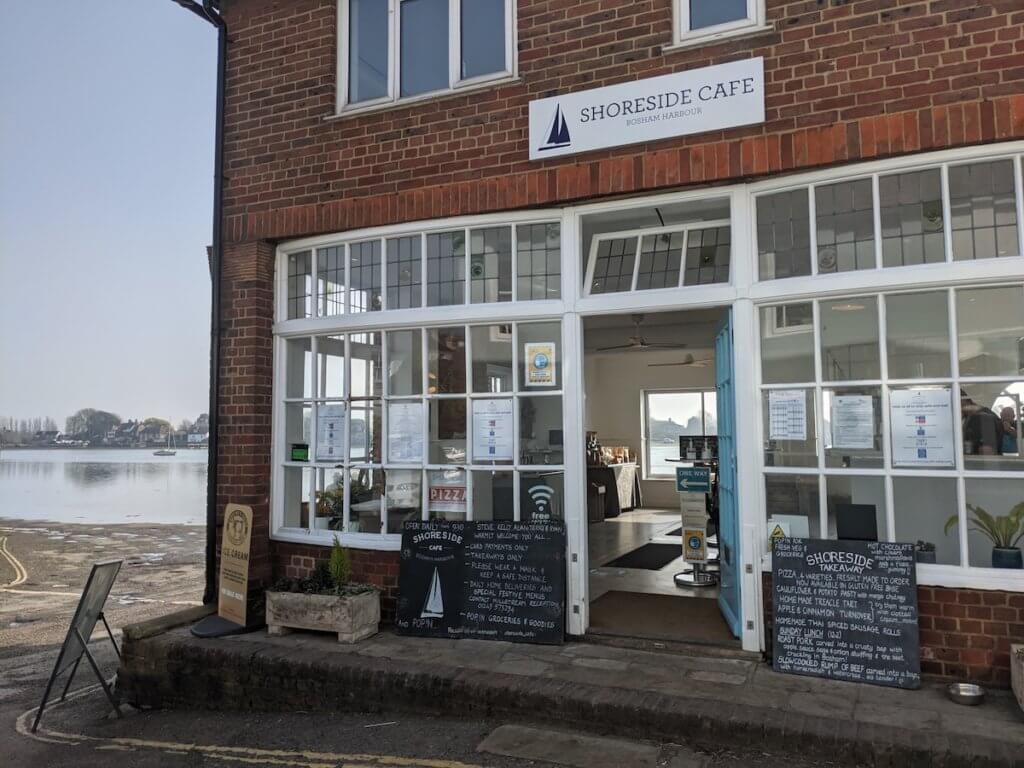 You can't come here without visiting the Shore Cafe, the sausage rolls here are great after a long bike ride, as is the locally made ice cream.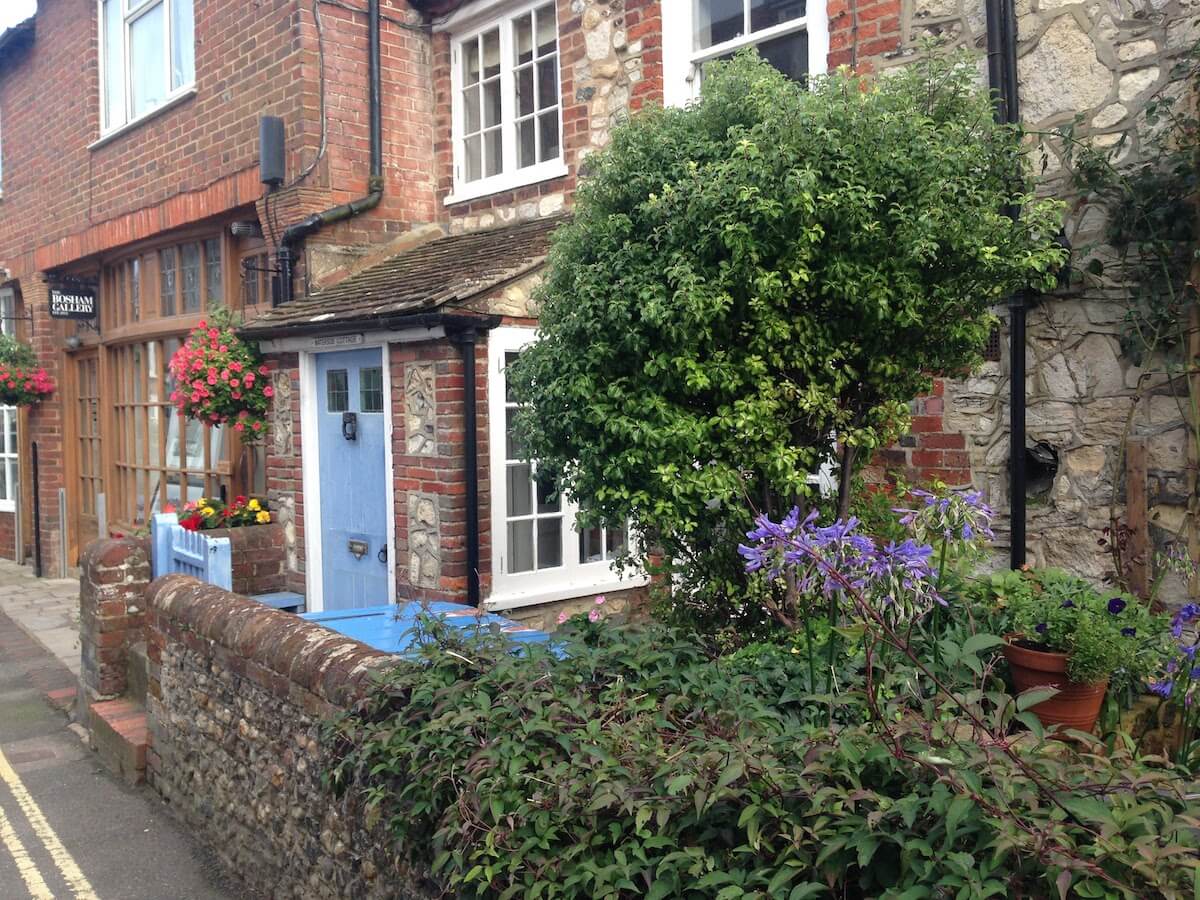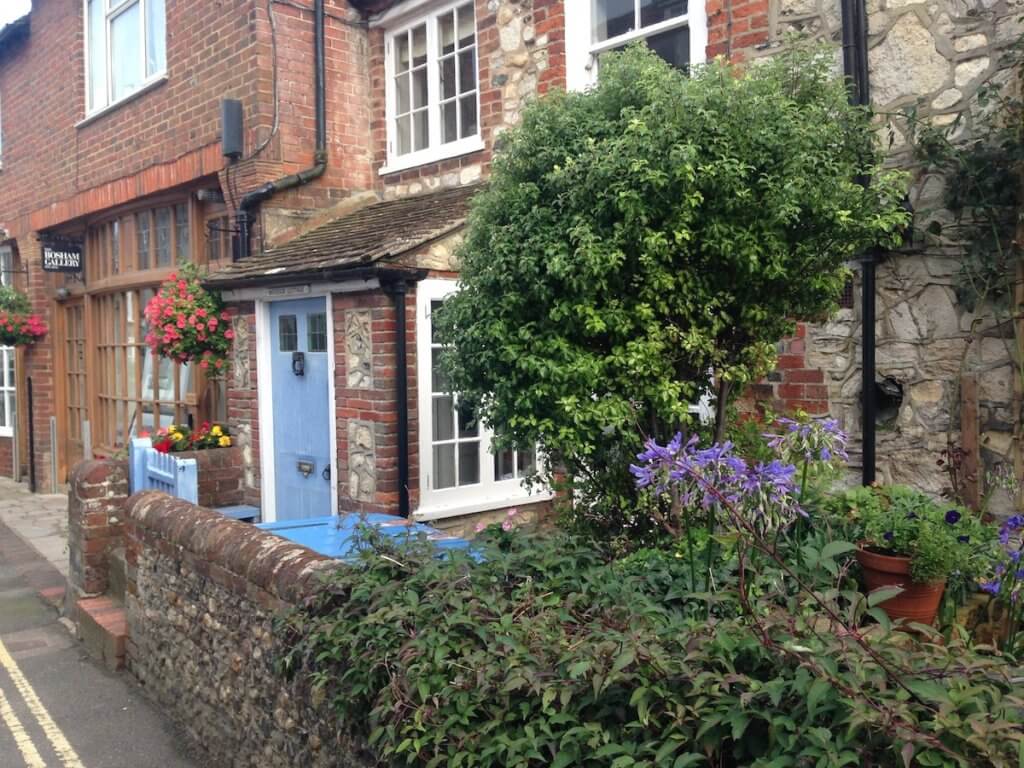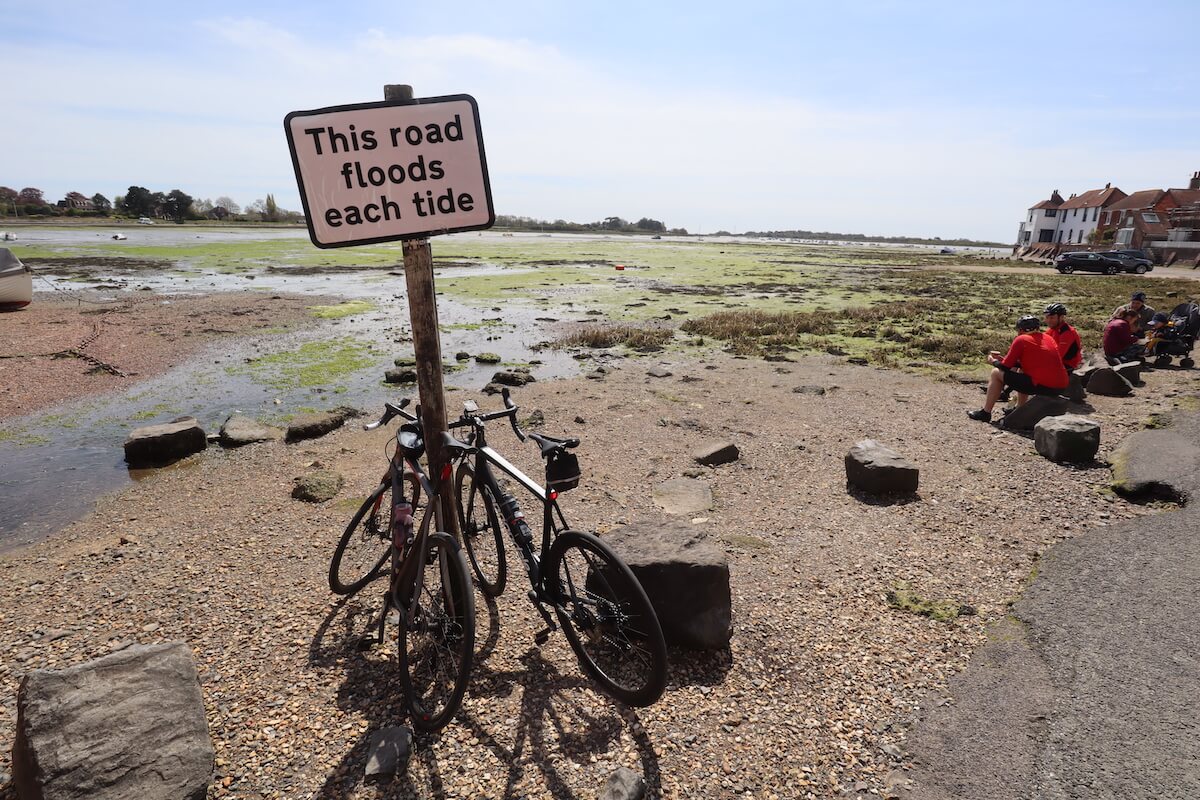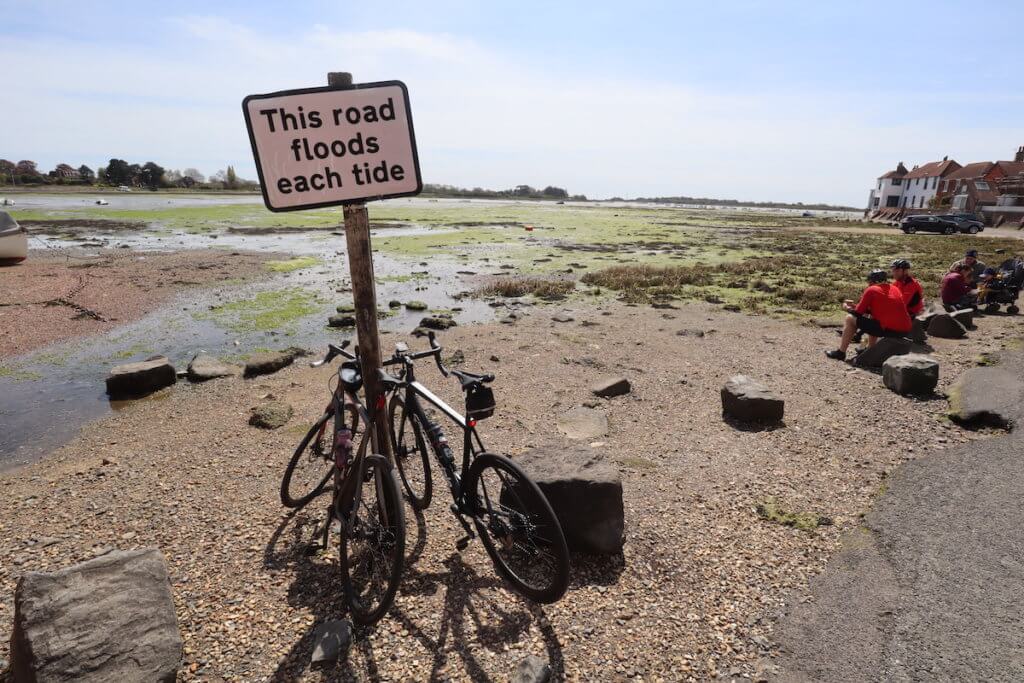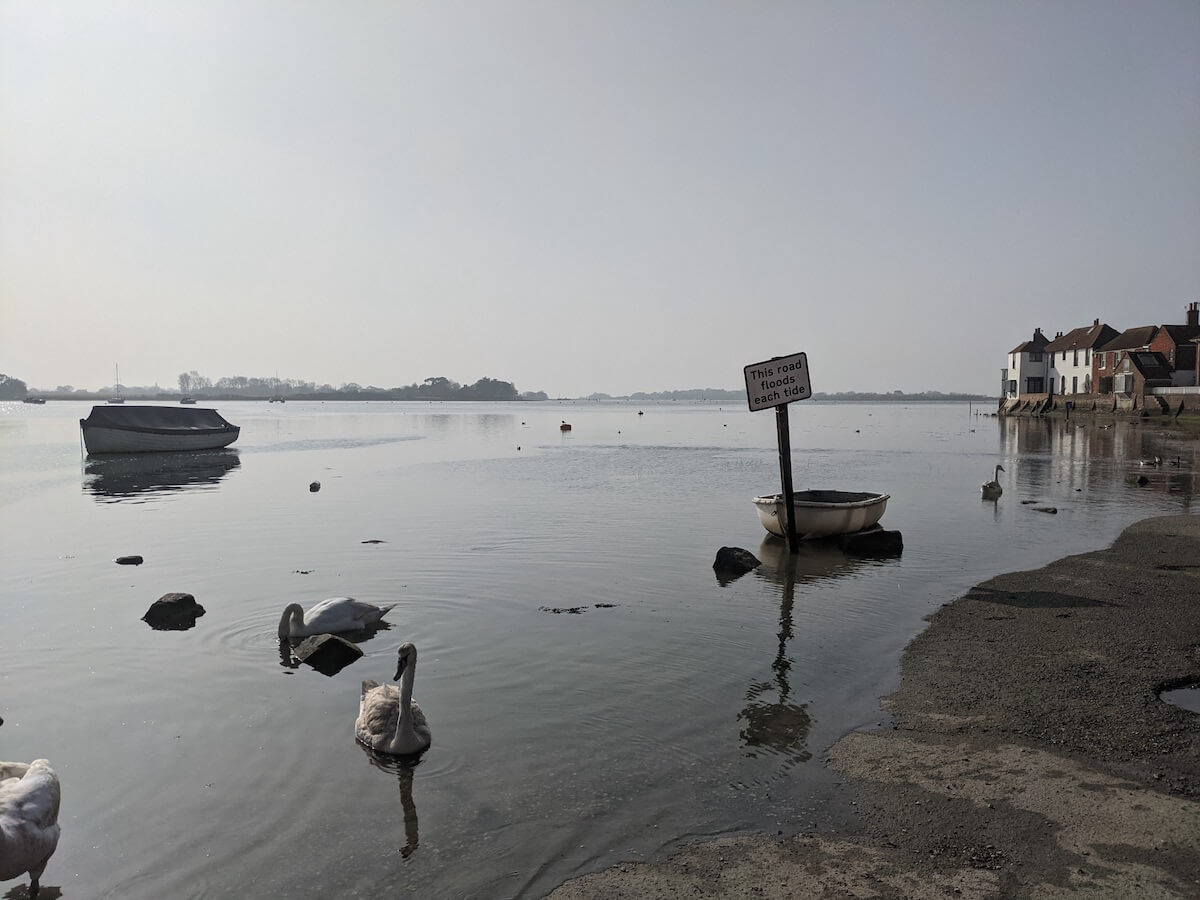 Make sure to check the Chichester Harbour tide times to plan your trip to Bosham though as when the tide goes out you can't walk round. See above for the same spot, different time.
Top tip for Bosham: don't park your car next to the water!
7. Chichester Marina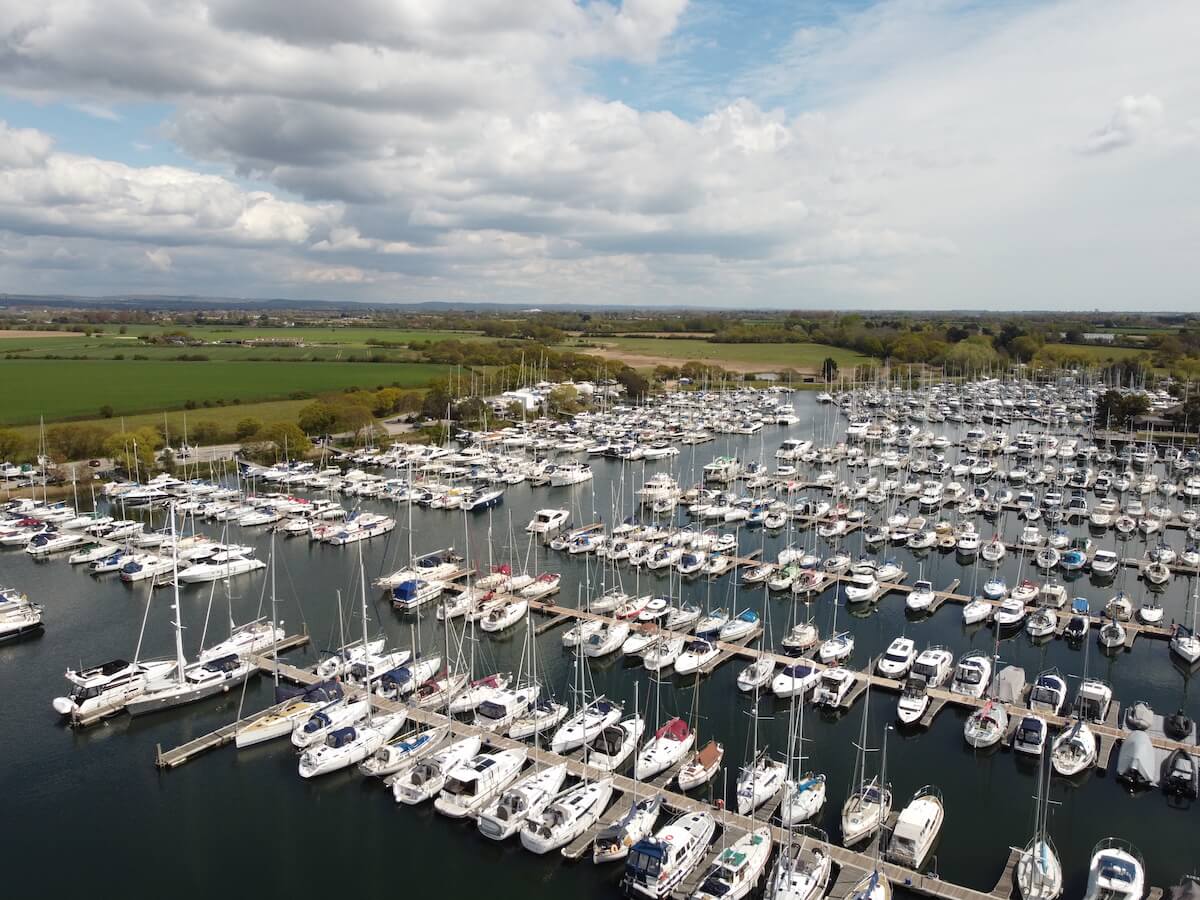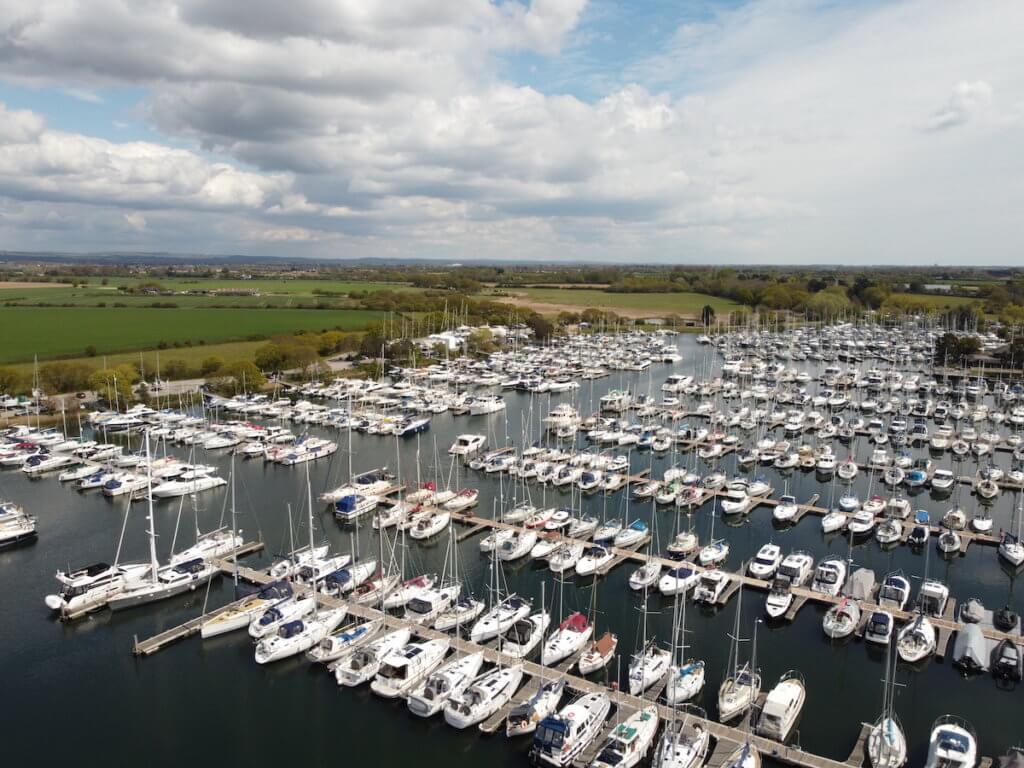 You'll find one of the best Chichester Harbour restaurants in Chichester Marina – The Boathouse Cafe. This popular spot has plenty of outdoor space, a great menu and an impossible to beat location by the yachts and boats in the marina. We absolutely 100% recommend.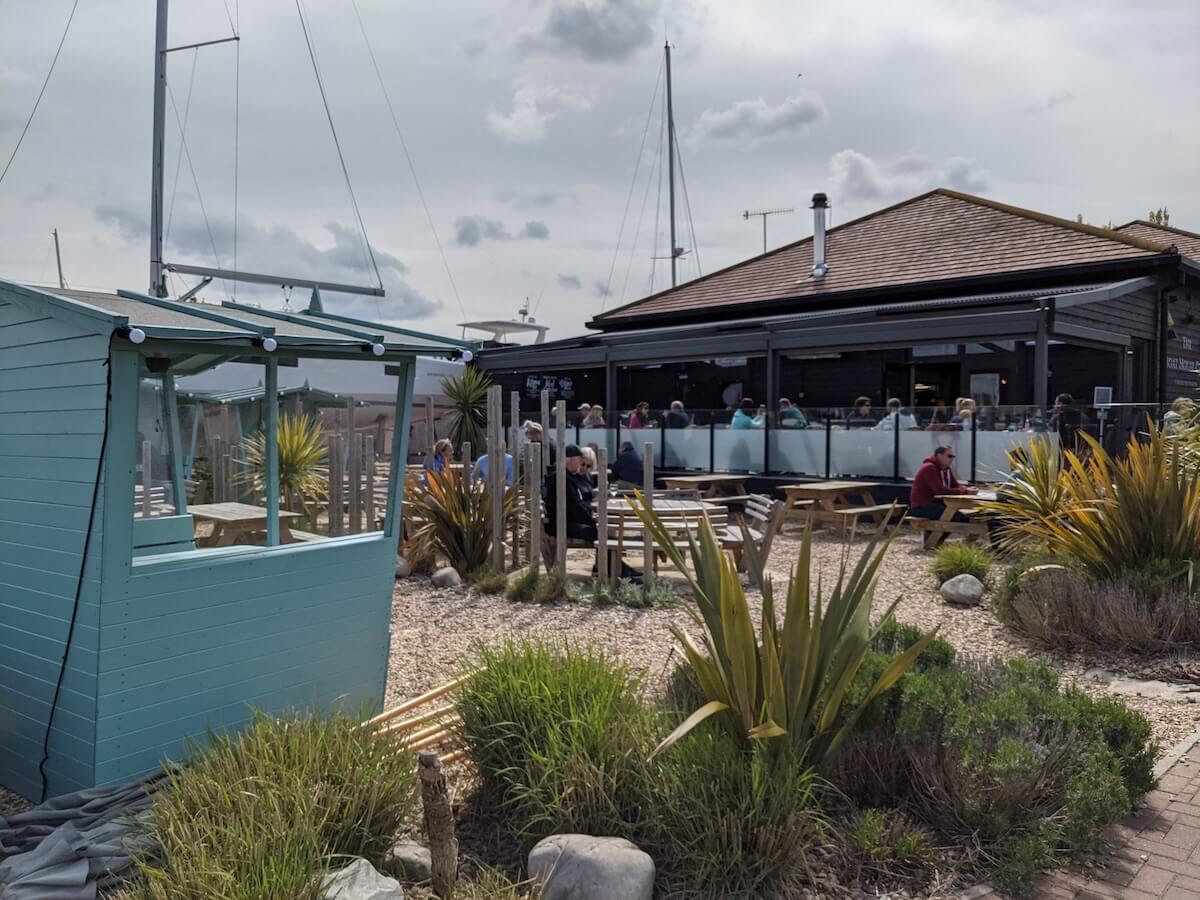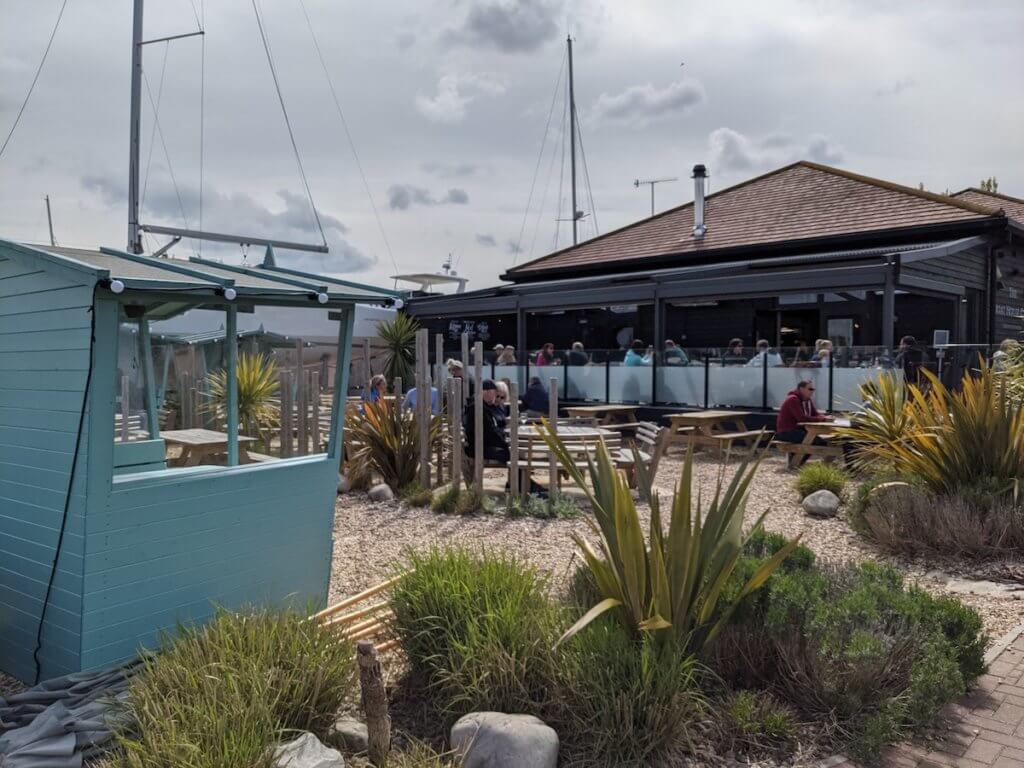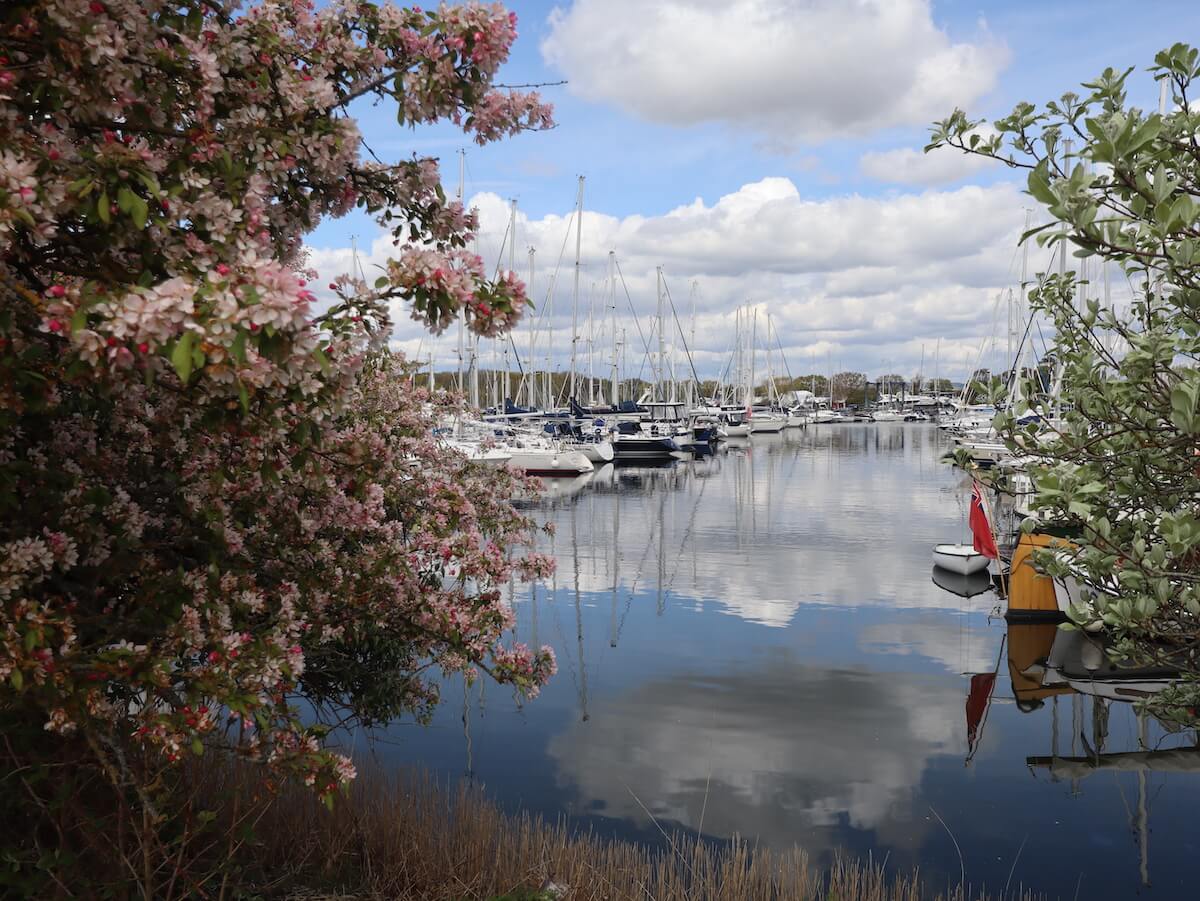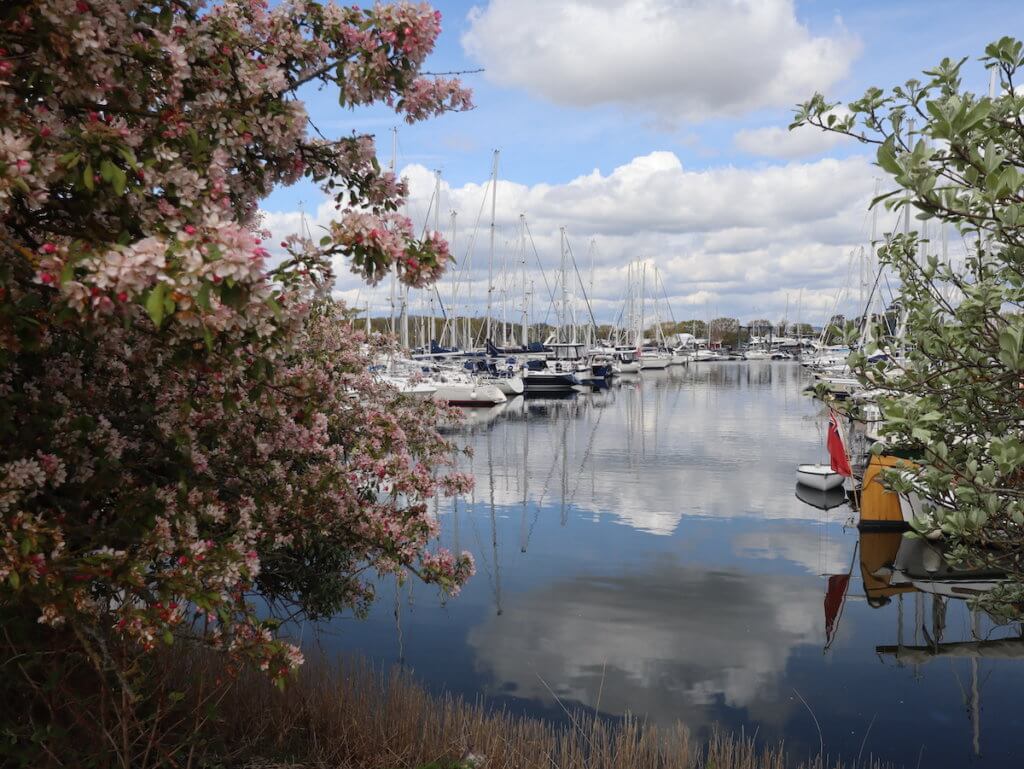 Looking round Chichester Marina makes for a lovely few hours. They have some great houseboats there, a bike rental and a few shops too.
Chichester Marina is one of the best marinas in England – click the link to find out the rest!
8. Itchenor
Itchenor is a great place to start your Chichester Harbour day out as that's where Chichester Harbour Water Tours launch from.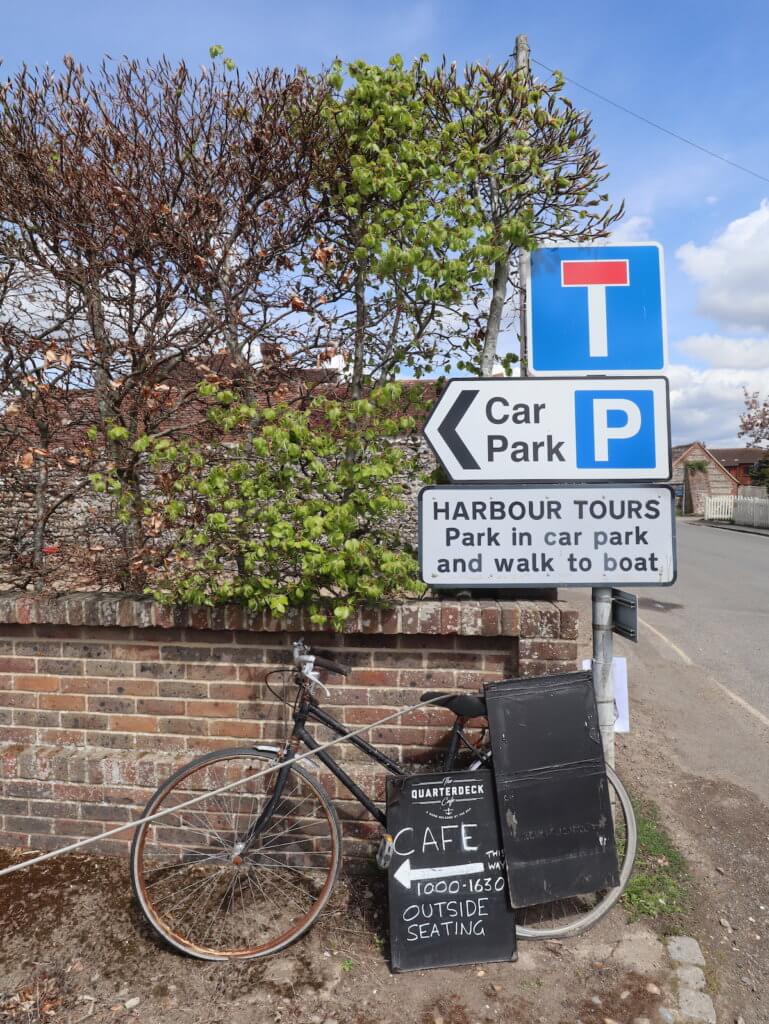 They always see seals on their boat tours, so sign up for a trip (after June 21st) to get the true Chichester Harbour seal experience.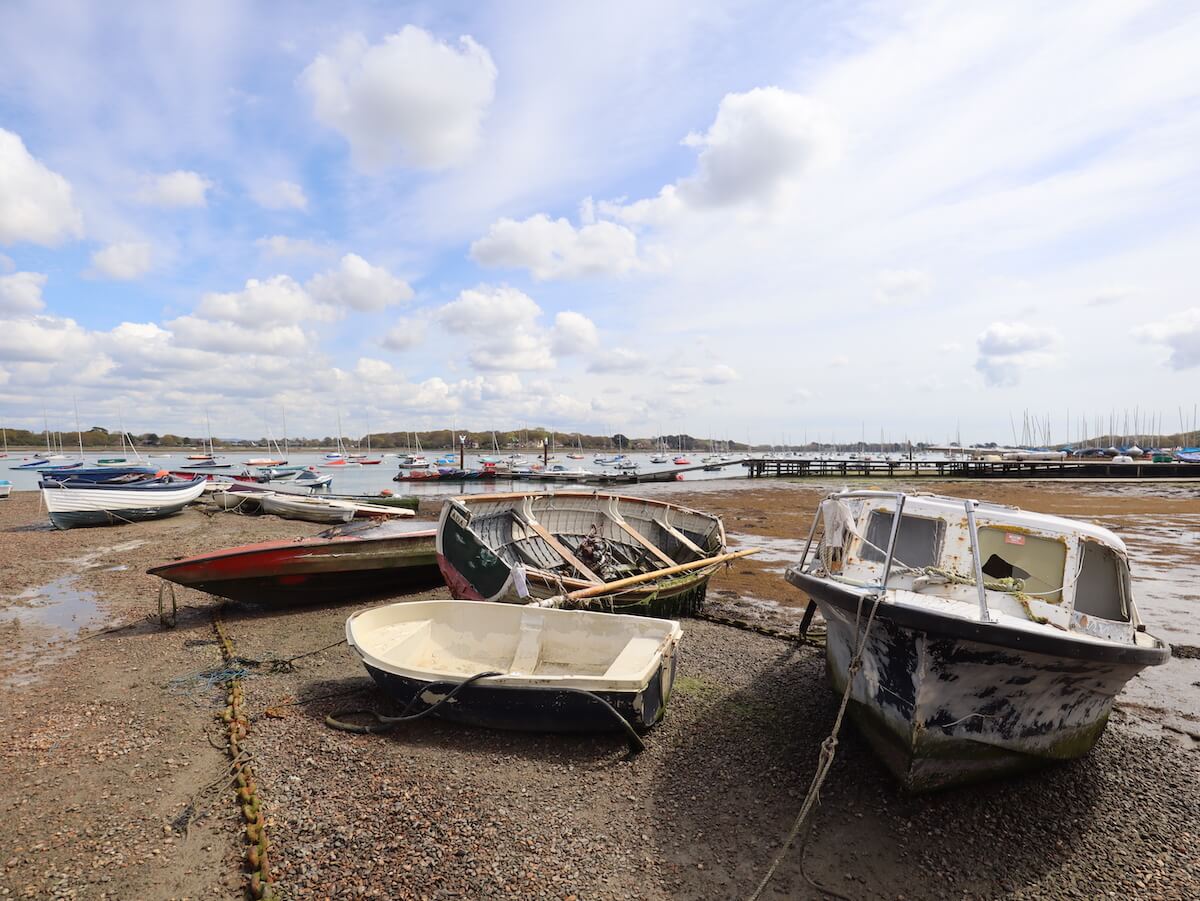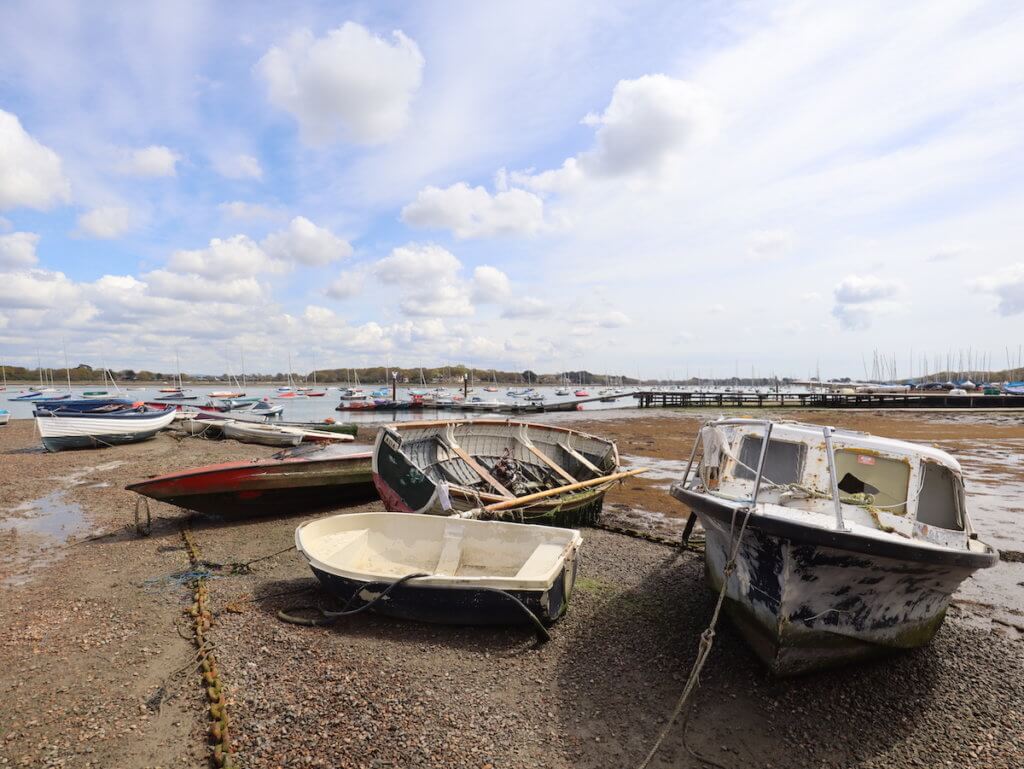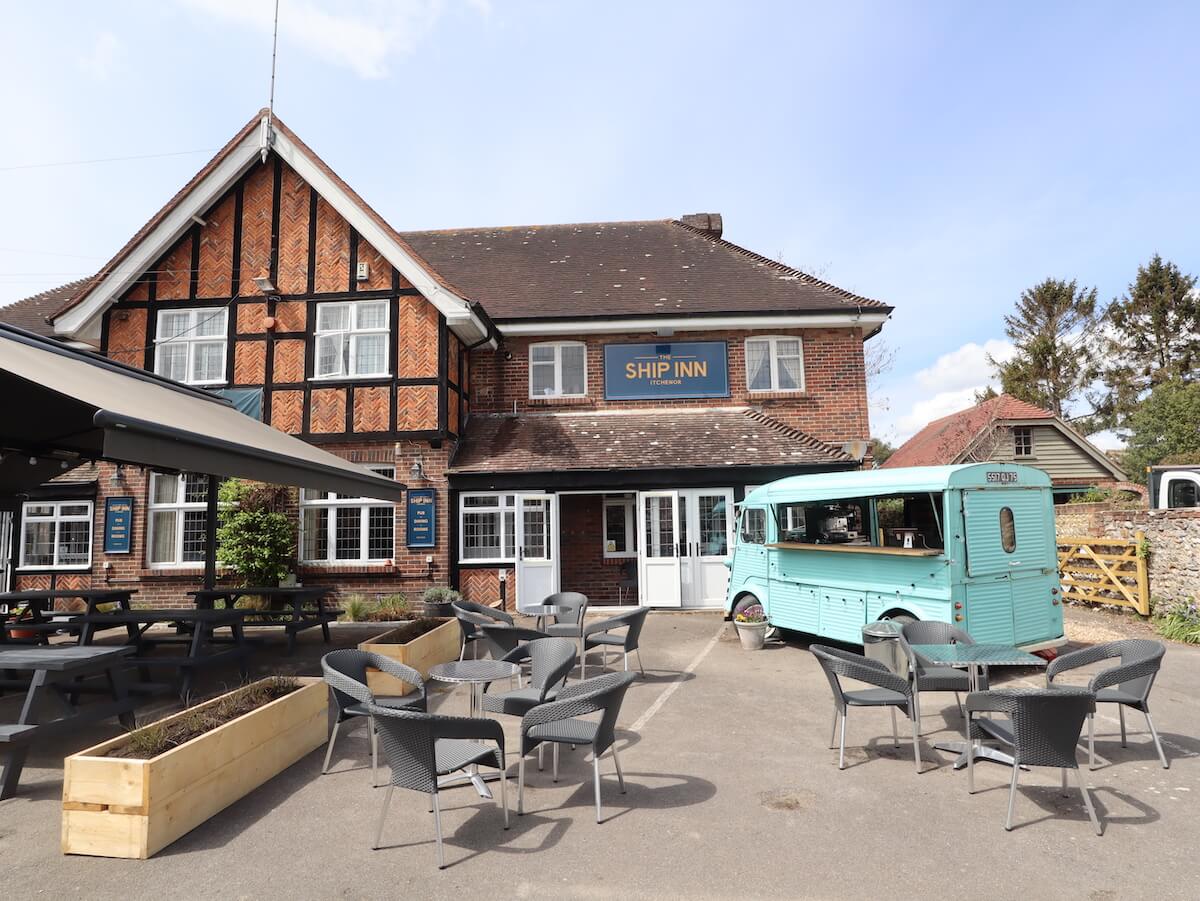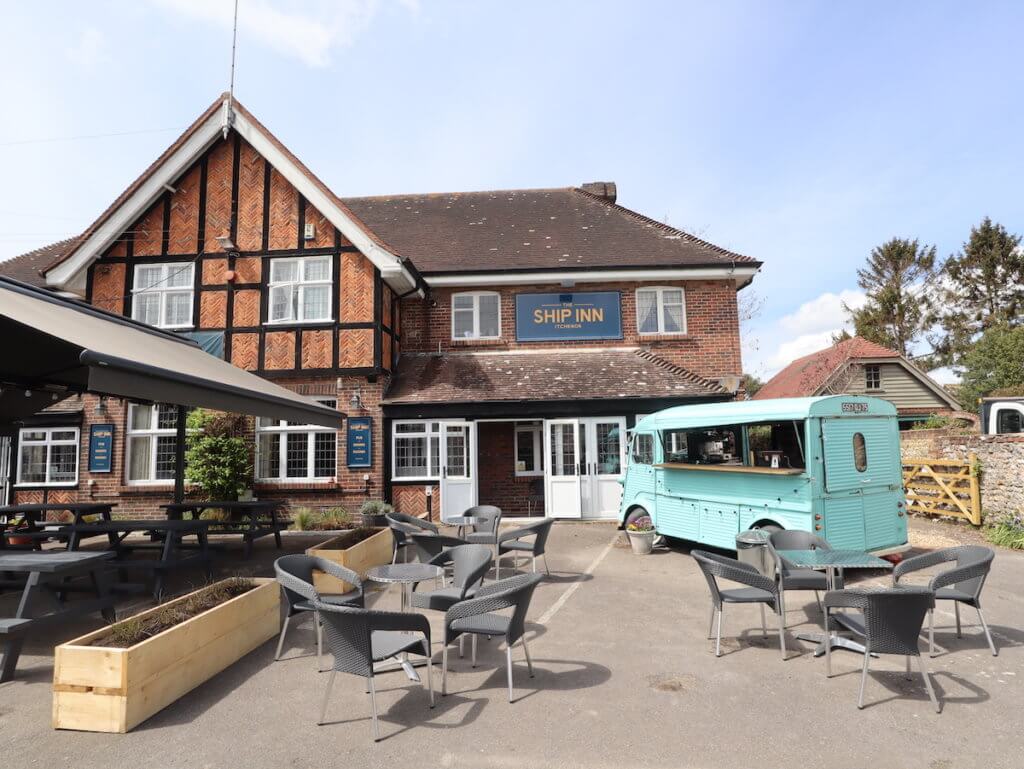 You can also get a ferry from Itchenor to Bosham Hoe, across the channel. From there you can walk 30 minutes to Bosham. This is a great way to still get out on the water, but have a different ending point. Just make sure to catch the last ferry back in time!
The Ship Inn is a lovely pub on the High Street of Itchenor, serving food and drink inside and out.
9. Dell Quay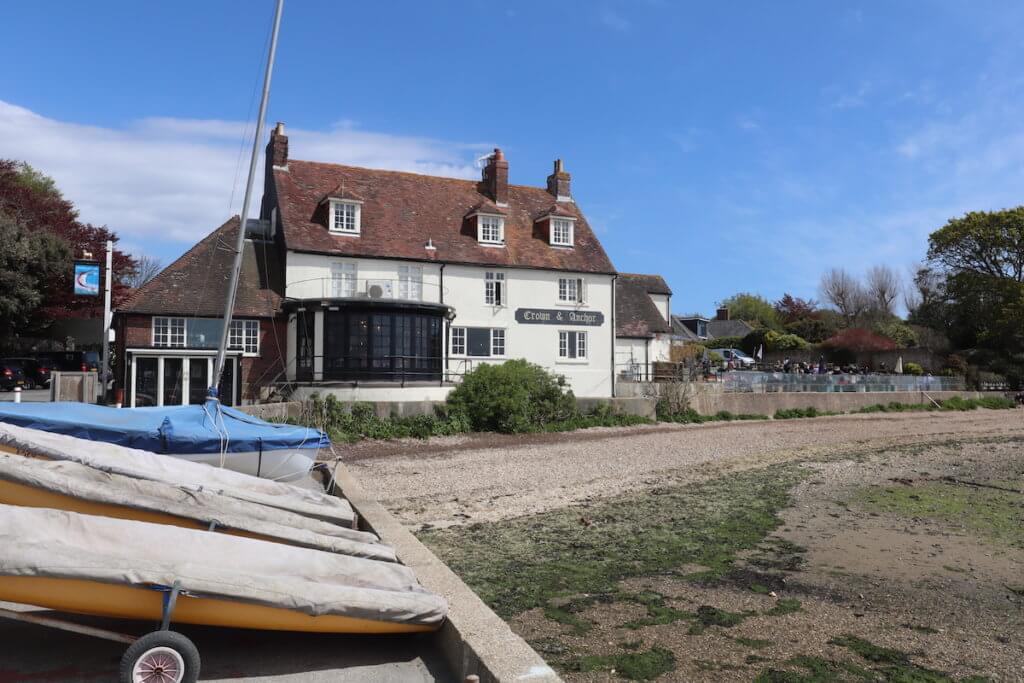 The Crown and Anchor Pub is the hot spot in Dell Quay – good luck finding a table on a sunny weekend though! It's perfectly popsitioned to soak up the sun and enjoy the beautiful south east coastline. There's also a Crab & Burger Shack for lunch too.
This area is called the Manhood Peninsula.
10. West Wittering
West Wittering Beach is an incredible long stretch of unspoilt, beautifully clean, fine golden sand. It's one of the best beaches in south England, and nationwide in fact.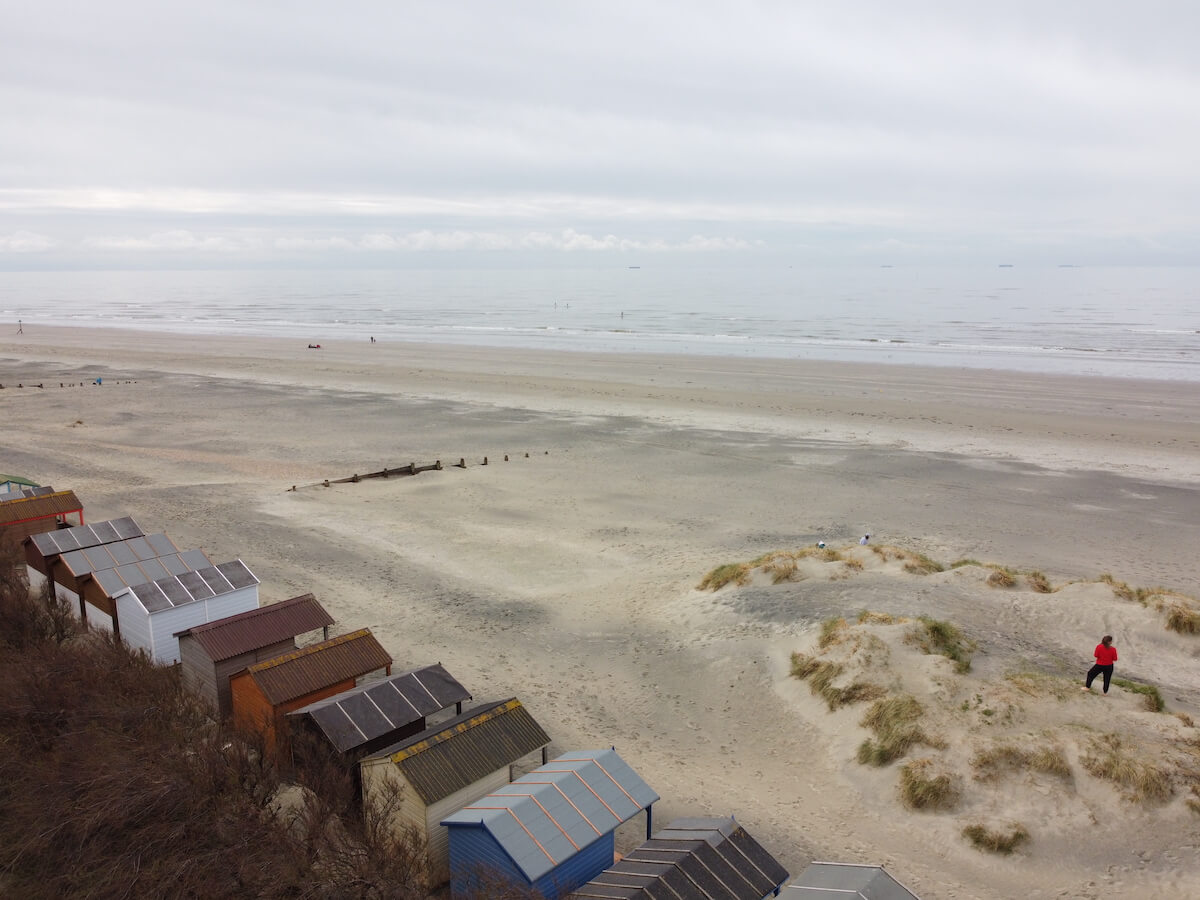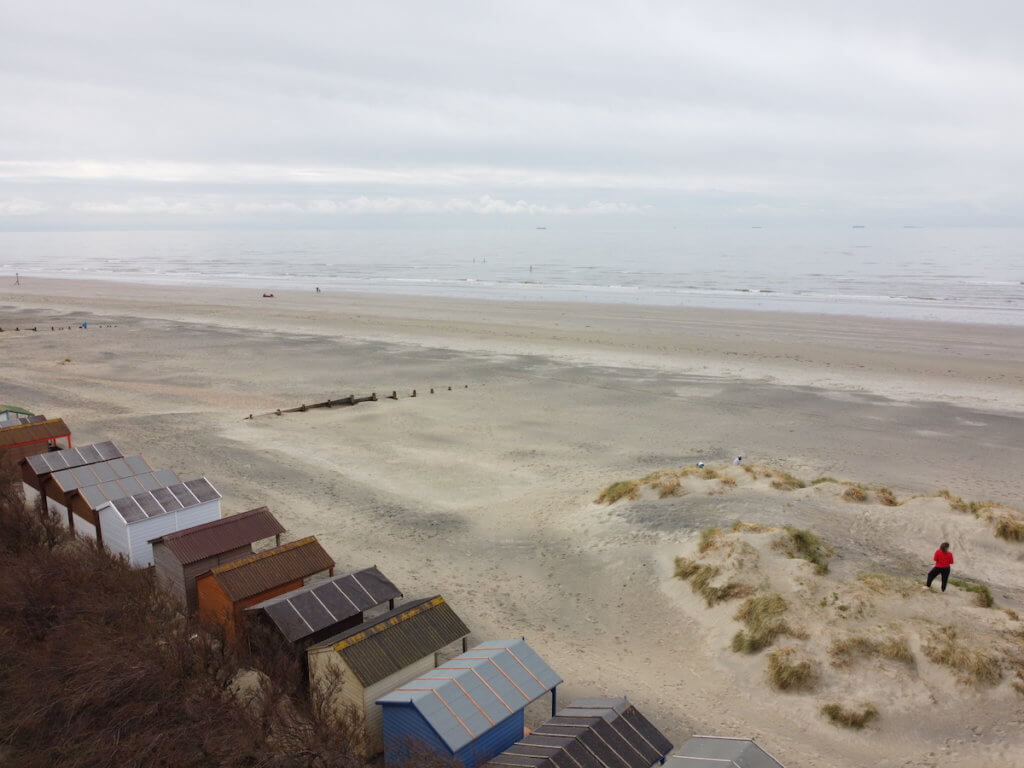 It is really spectacular at any time of year. At low tide, the sea goes out a long way, creating lots of lovely safe splash pools for younger children. West Wittering Beach is sometimes known as Chichester Beach too.
You need to book your car parking spot in advance at West Wittering Beach, it's currently £8 for the day. At weekends and school holidays you've pretty much got no chance if you just rock up, midweek grey days you might be ok.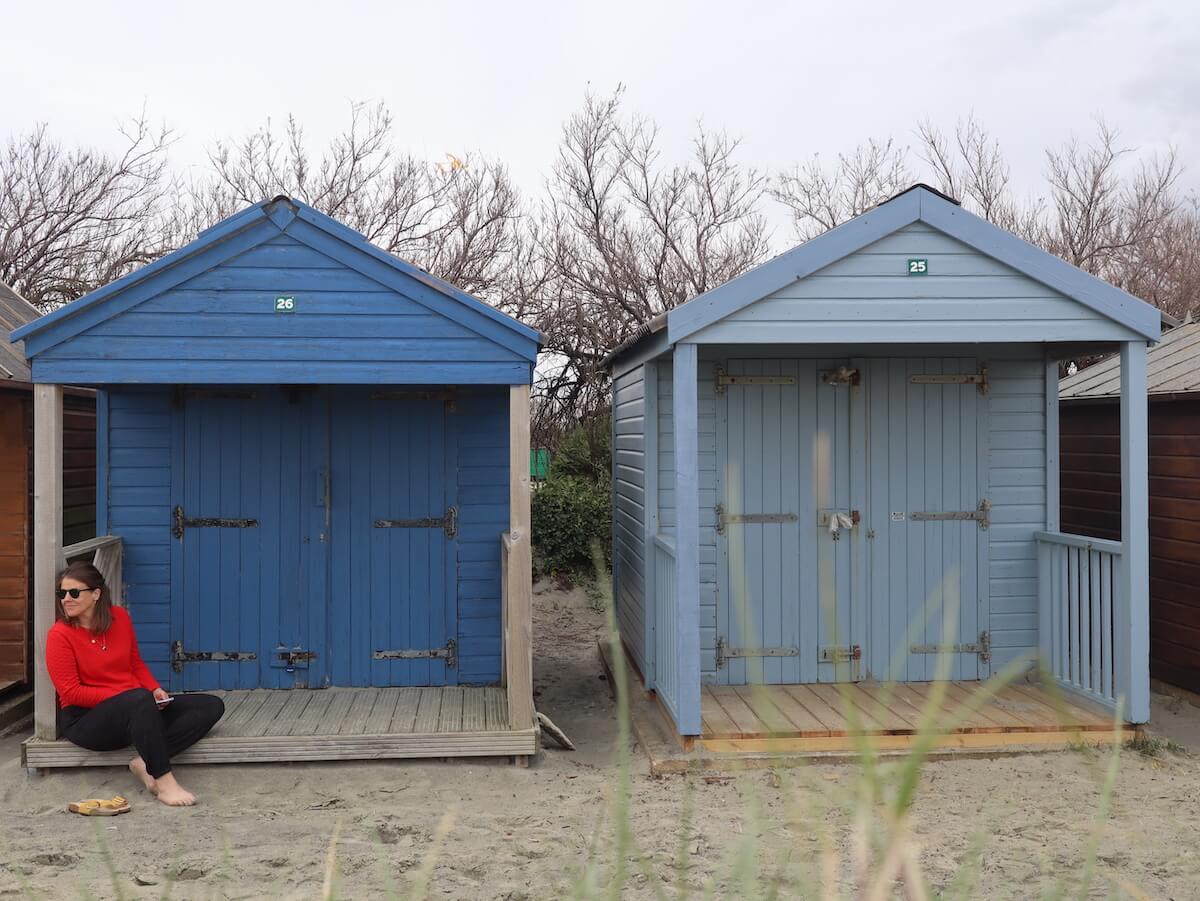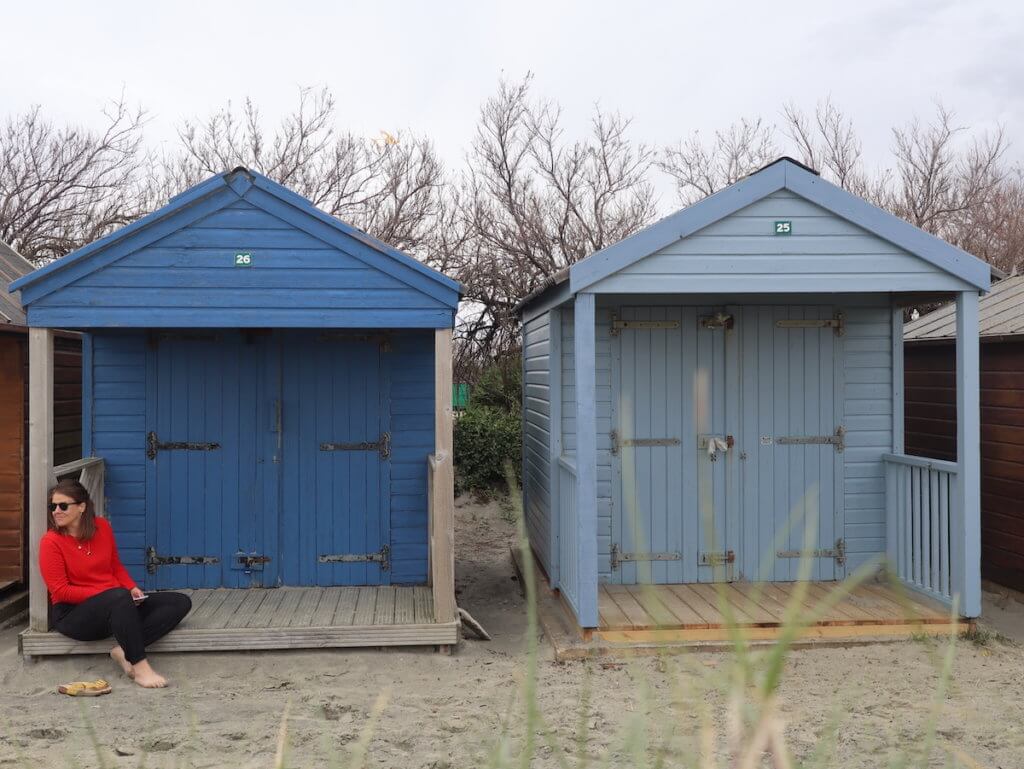 If West Wittering is busy, then go north just a little to East Head Beach for a quieter sanctuary. The sand spit here at East Head is a popular spot for walkers. There's a 5-mile (8km) coastal path running along the shoreline from East Head to West Itchenor with some great views.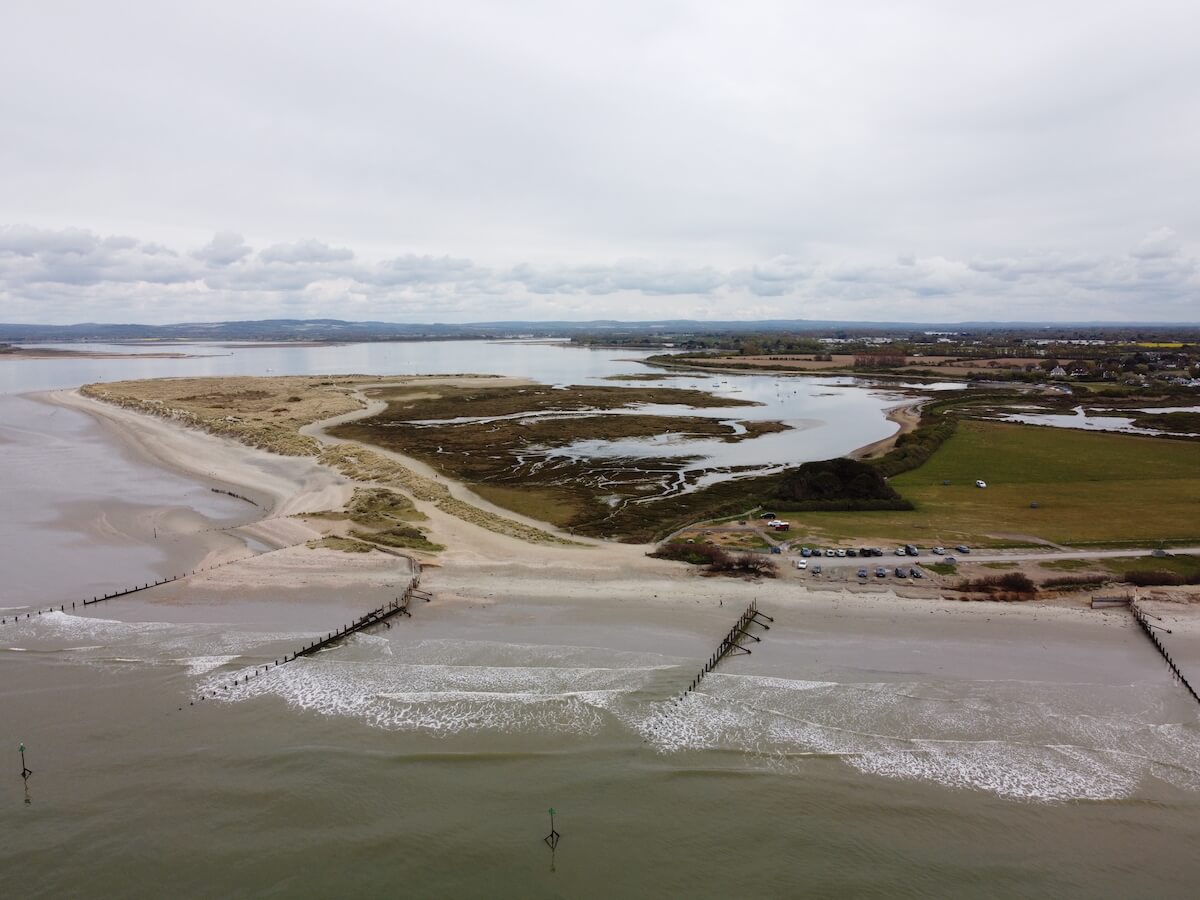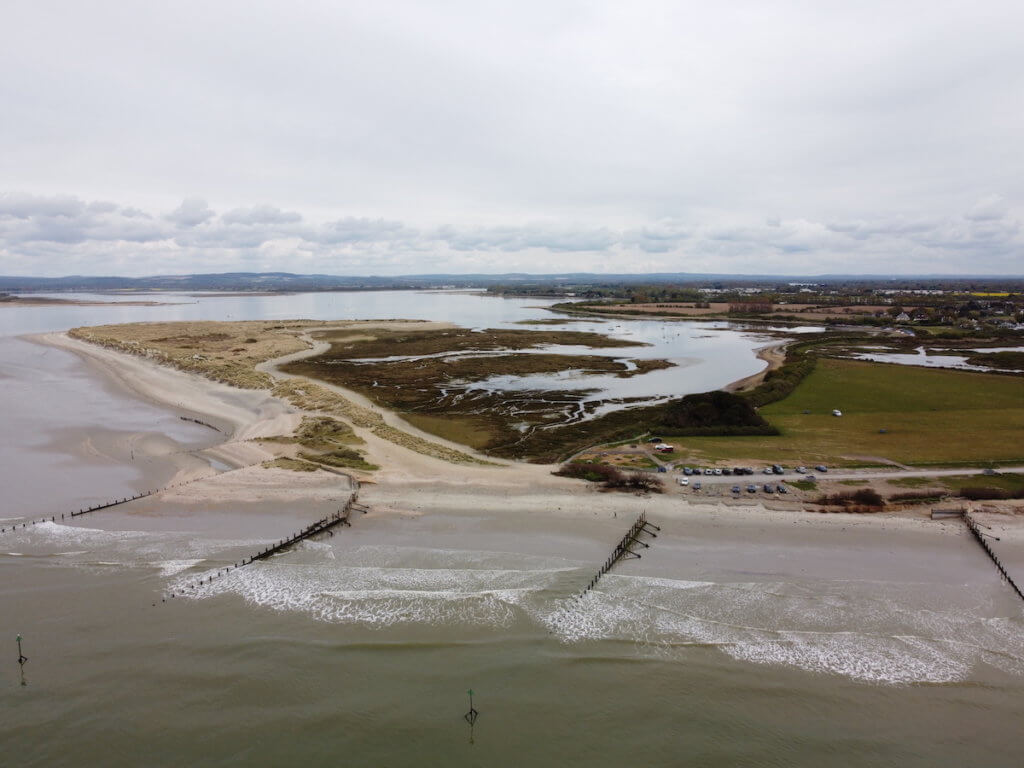 If you want a longer distance walk than that, then take a look at the Salterns Way Walk which stretches from East Head all the way up to Chichester. It's 12 miles long and covers some stunning coastline. You can also cycle it.
5 best things to do in Chichester Harbour
Have lunch at the Boathouse Cafe in Chichester Marina.
Take a ferry from Itchenor to Bosham, or a Chichester Habour Water Tour.
Go for sundowner drinks at The Ship Inn on Hayling Island.
Day out at West Wittering Beach.
Walk round Thorney Island.
Chichester Harbour Travel Guide
I hope this has made a day out in Chichester Harbour seem even more appealing. There's a lot to do there, you might need a few!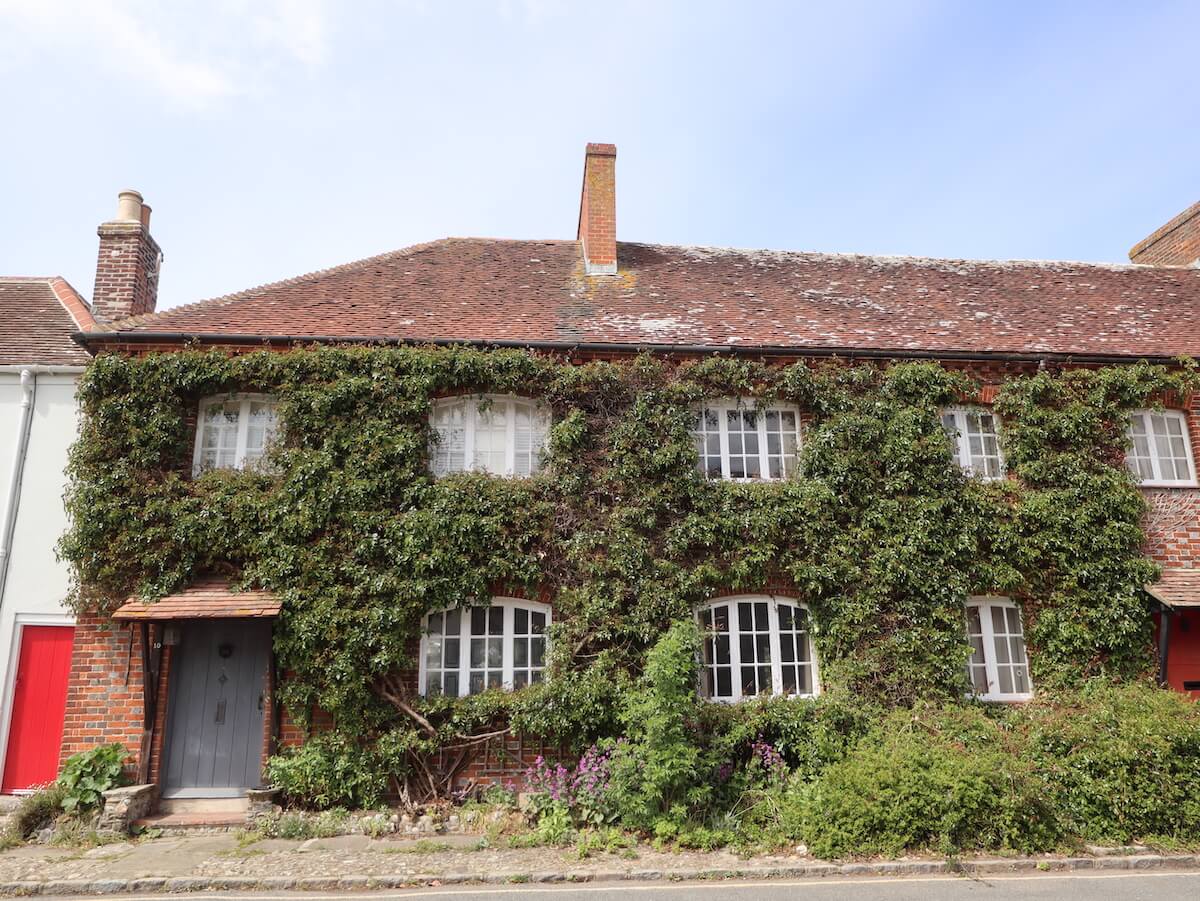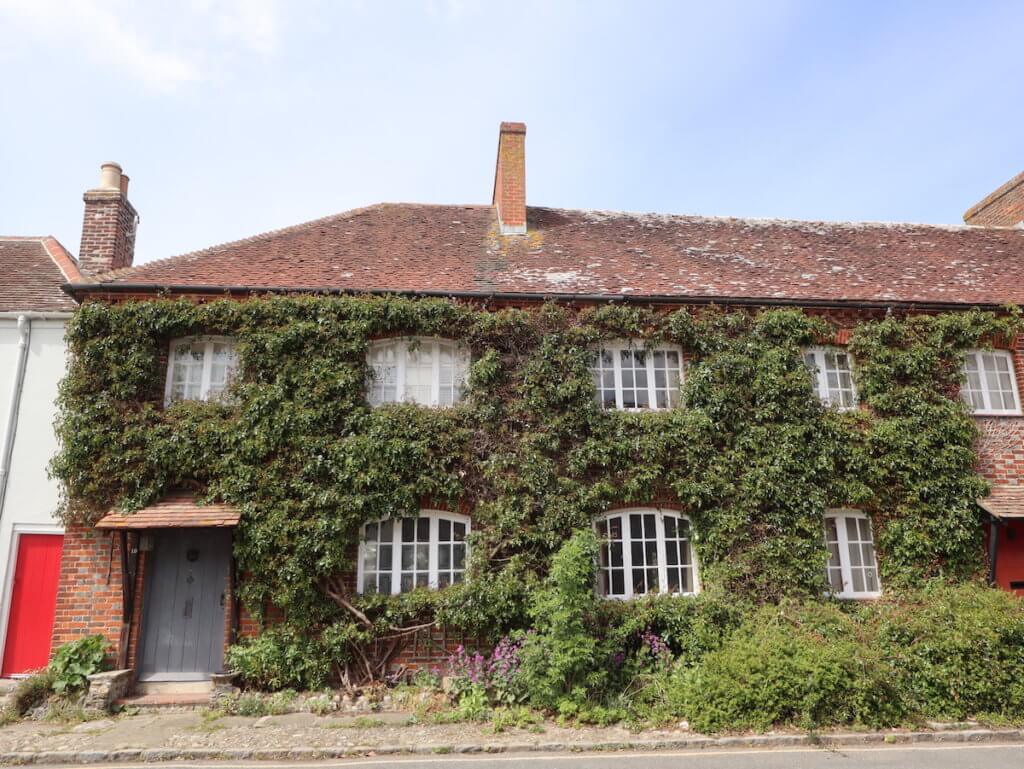 One of the best ways to explore Chichester Harbour, and all the recommendations we've made, is to hire a boat and explore the 27 miles of navigable water – well lit channels just waiting for you. The sheltered waters of Chichester Harbour make it a great spot for some novice sailing. Just in case you fancy a day out with a little adventure…
Chichester Harbour is one of the best days out from Portsmouth there is.
The Chichester Harbour Conservancy is the statutory harbour authority that conserves, maintains and improves the harbour area. It's a well looked after area of England!
---
Quick guide to Chichester Harbour
1. Hayling Island
2. Emsworth
3. Fowley Island
4. Thorney Island
5. Chidham
6. Bosham and Bosham Hoe
7. Chichester Marina
8. Itchenor
9. Dell Quay
10. West Wittering
---