There are many beautiful towns and villages in the Lake District, but here are six of the finest. If you have time, we'd recommend them all, but if not, all the more reason to return!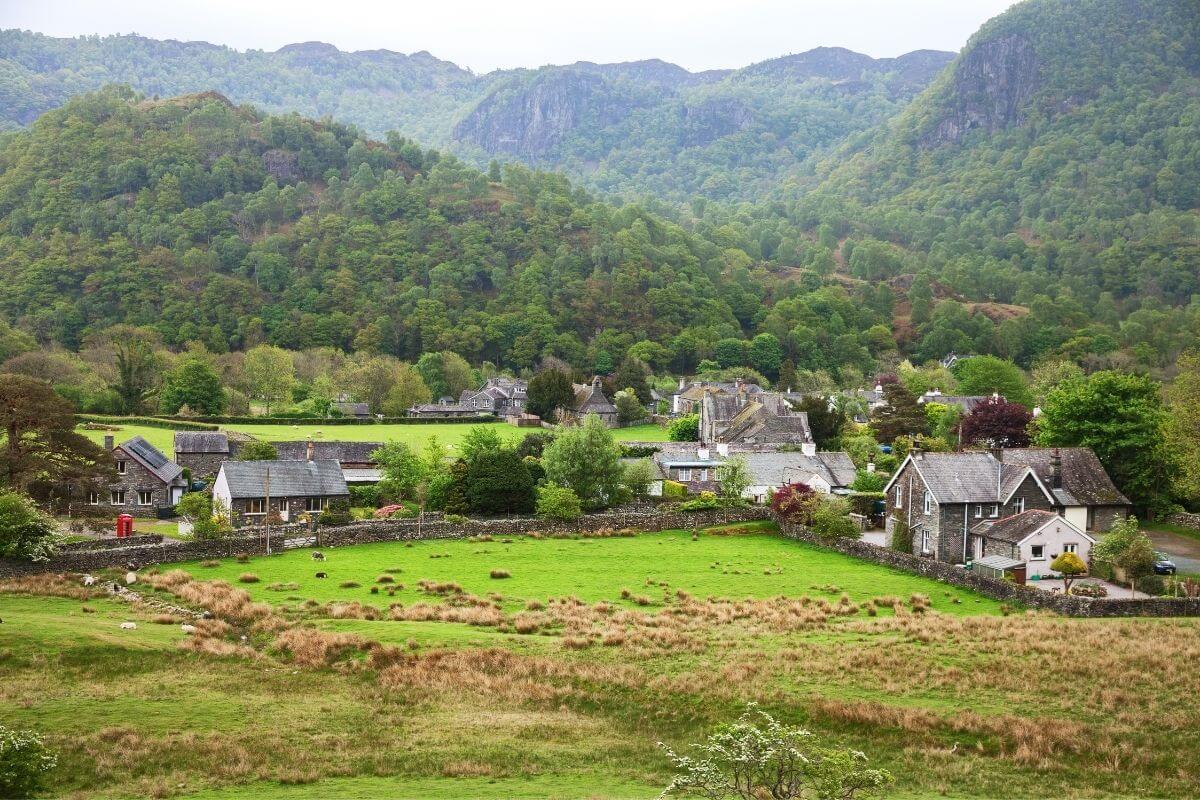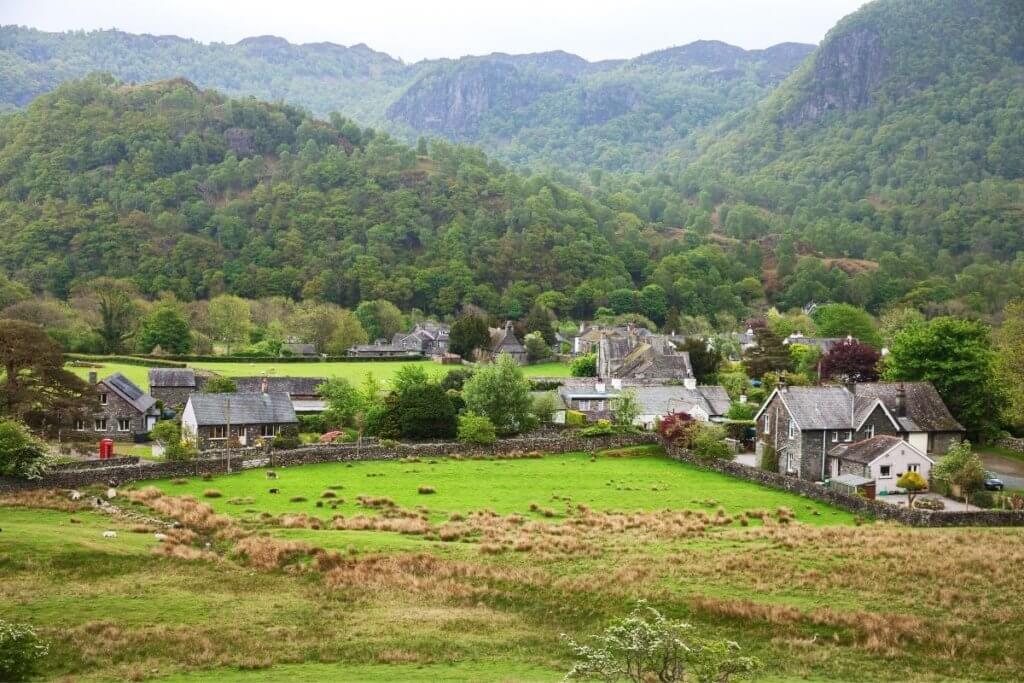 The Lake District is one of the most sought after destinations in England. This English National Park, found in the county of Cumbria, is renowned for its breathtaking, rambling countryside that combines glacial lakes, rugged mountains and quintessentially English villages.
These Lake District villages can be the perfect spot to enjoy your scenic surroundings, immerse yourself in history or simply to enjoy a bite to eat. Although it is well known for its outdoorsy holidays and abundance of trails and campsites, you don't need to be an avid walker or cycler to enjoy the Lakes!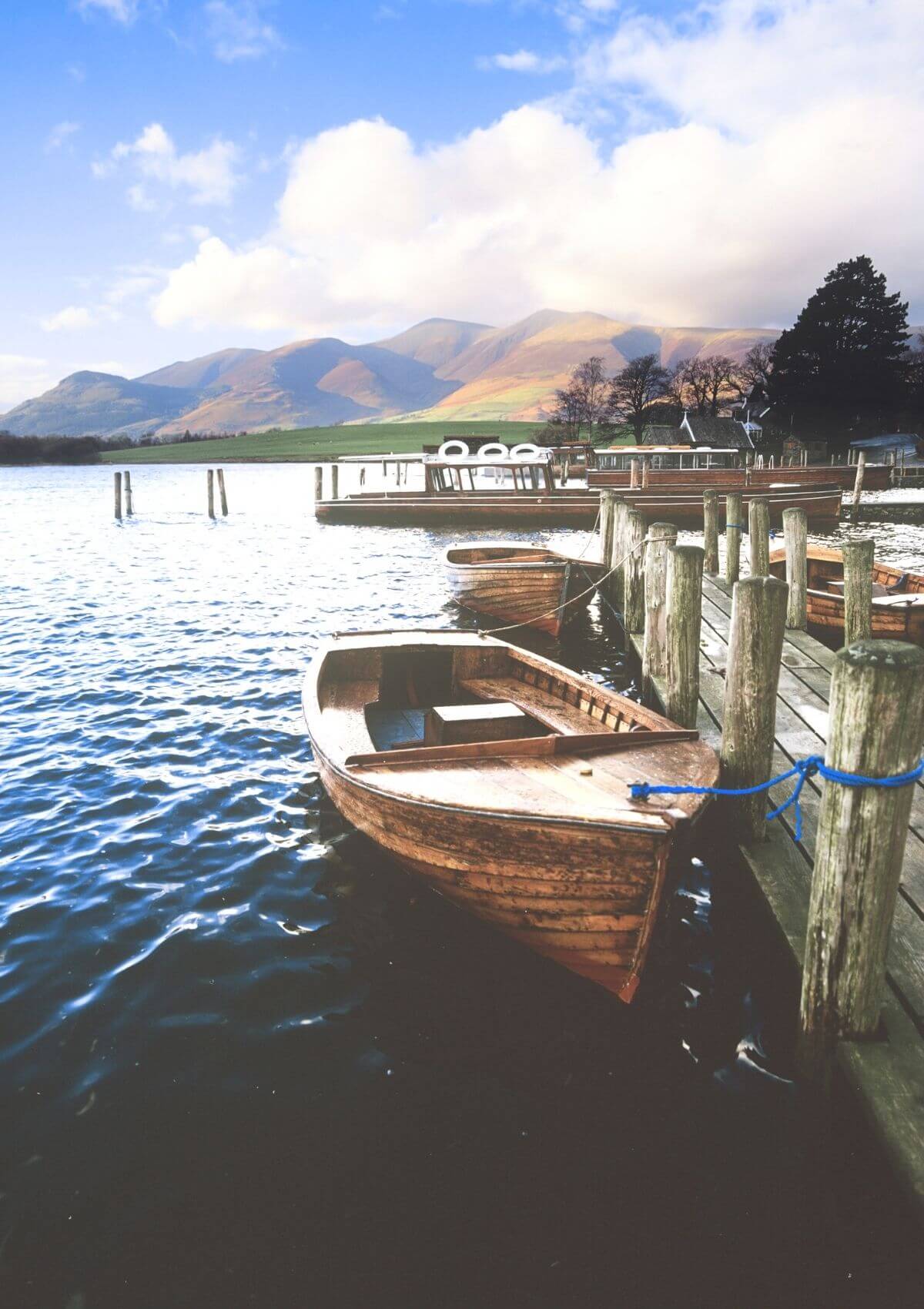 The villages, tucked within the valleys, offer the perfect refuge for those who like to take their trips away at a slower pace. And if you don't, then check out our article on the best adventurous things to do in the Lake District instead!
Each of these Lake District villages is filled with unique cafes, restaurants and boutiques that will enable you to relax and enjoy your day out. You'll want a good camera to take pictures of the quaint streets, and in summer, or peak holidays, you'll also want a bit of patience as the Lake District is one of the most popular places to visit in England.
Beautiful Towns and Villages in the Lake District
If you want to visit the best of the Lake District villages and towns, then take note of these great places to visit in the Lake District!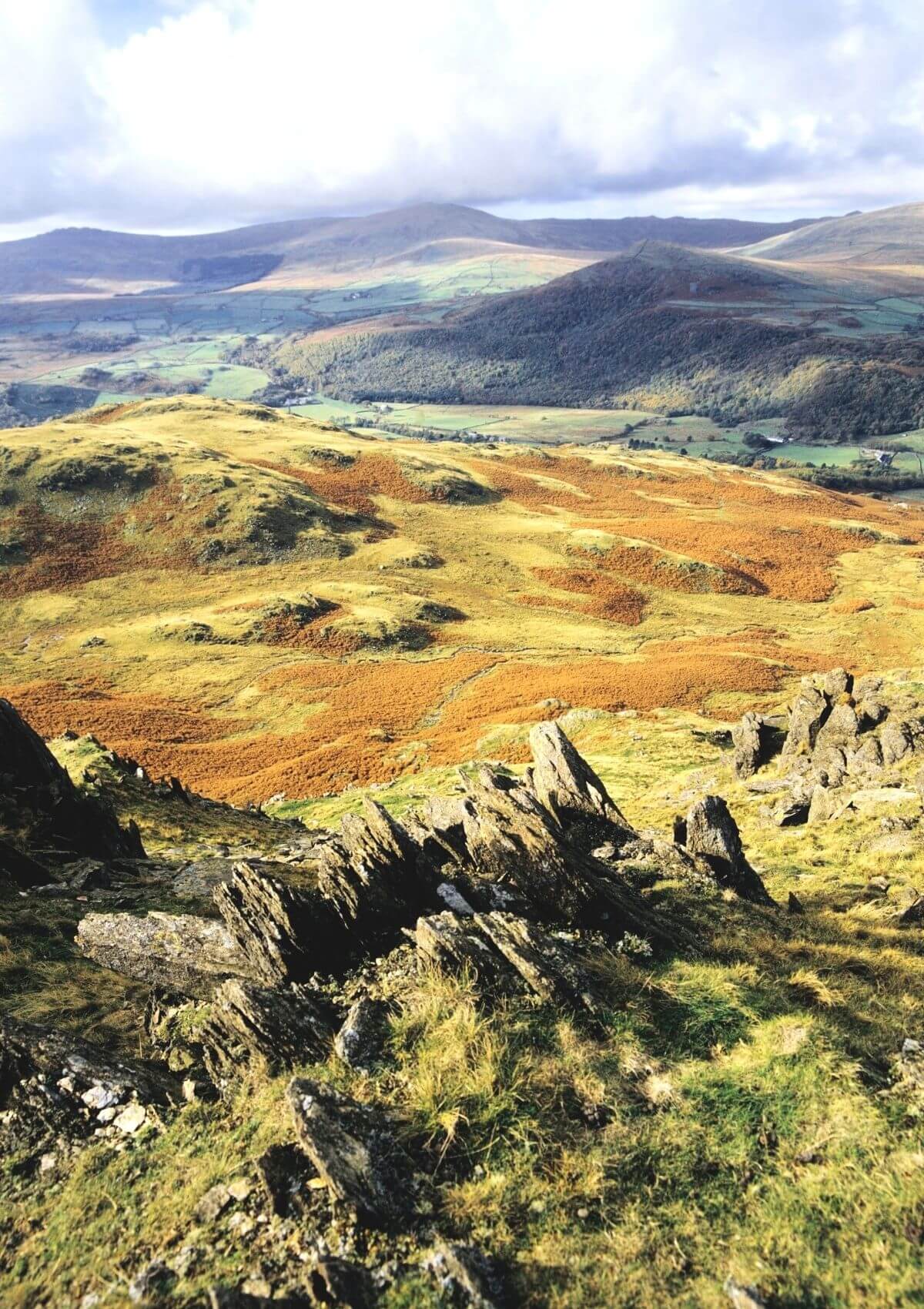 1. Hawkshead Village in the Lake District
Hawkshead is an incredible village located in the South Lakeland area. This market village is formed of a remarkable collection of cottages jumbled together amongst stone archways and cobbled streets.
Hawkshead found its place on the map for its notable literary history as it was previously home to Beatrix Potter the famous author of Peter Rabbit. You can definitely see where her inspiration came from as you walk around the winding streets of beautiful Hawkshead village.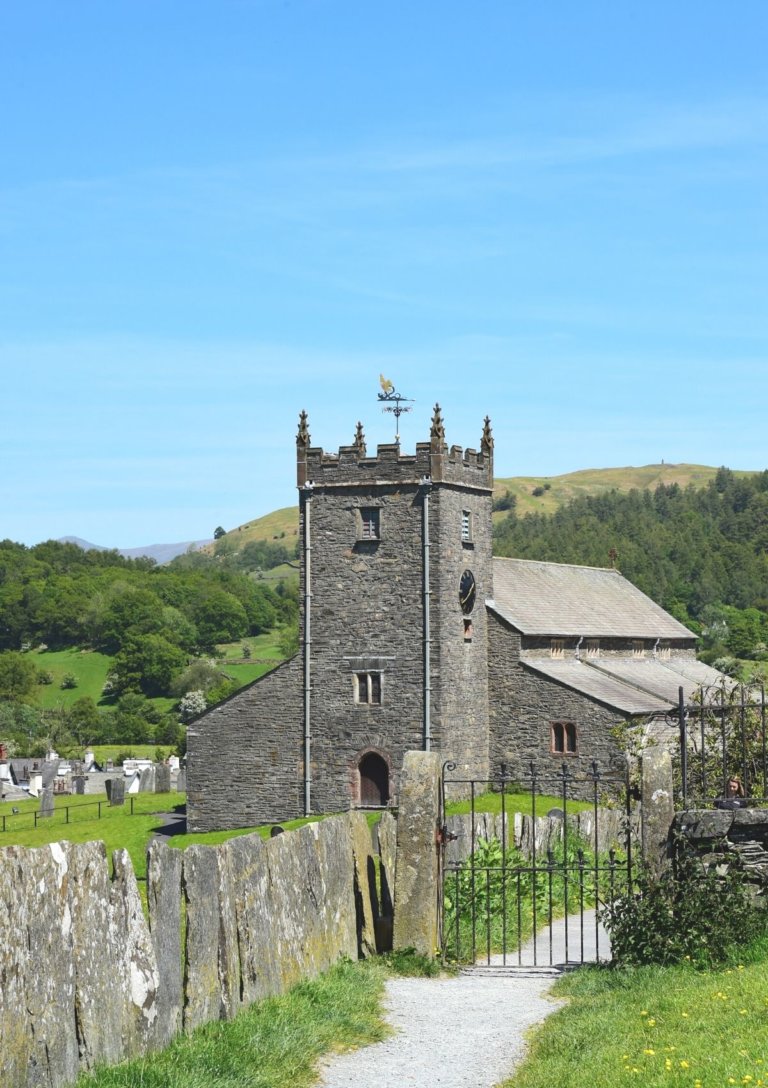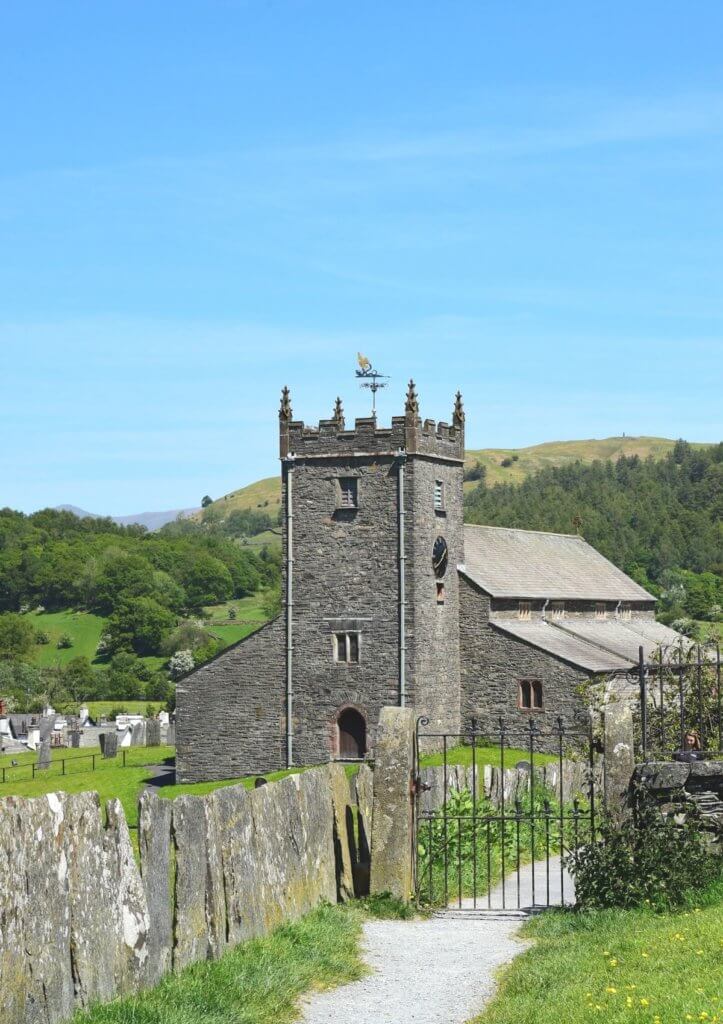 The high levels of tourism that overtake this Lake District town in the summer months means there's a never ending choice of tea shops, inns and gift stores to explore. The Queens Head, a seventeen century, dog-friendly pub, is a structural marvel with impressive wooden beams supporting a low rise ceiling. This presents the perfect, cosy location to spend a winter afternoon enjoying a beer (or two!).
The Kings Arms is another notable place for a pint. Welcoming guests since the Elizabethan era, this hotel's historic charm is not to be missed and is highly recommended if you intend to stay the night.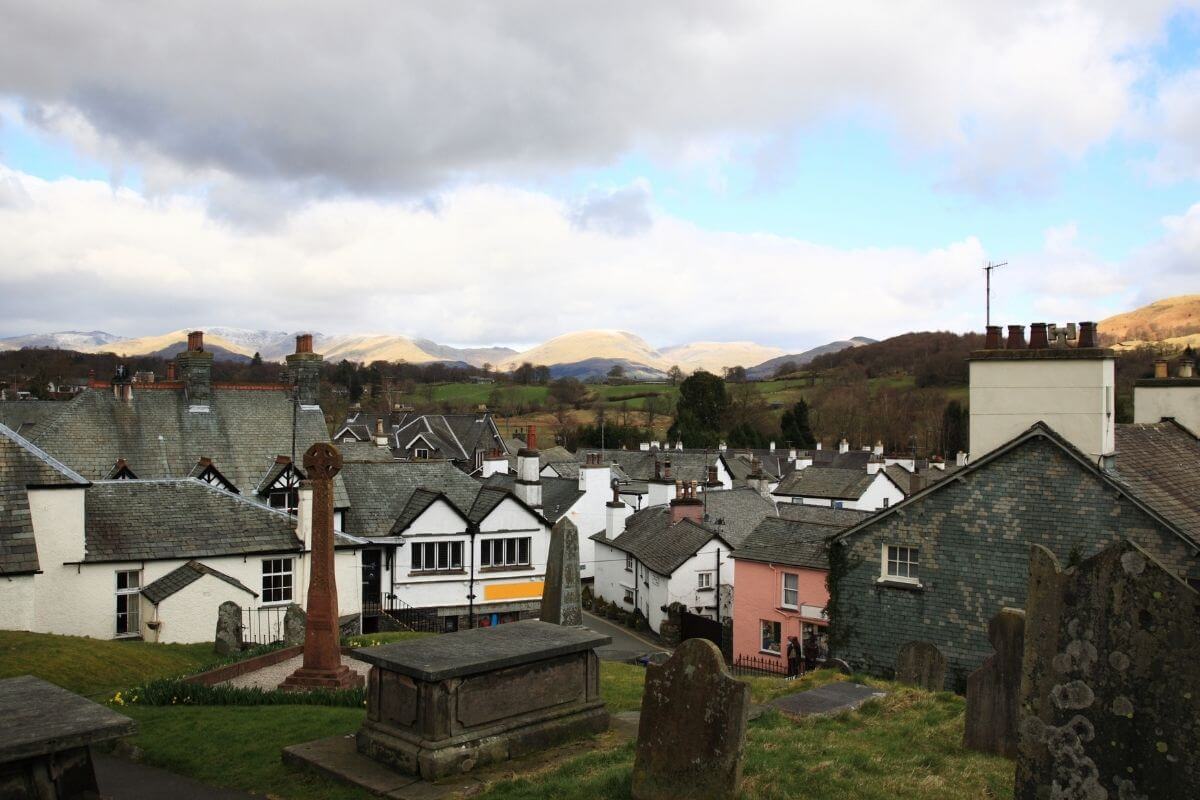 The Old Cobblers Café, Poppi Red and Ginny's Teapot offer a great selection of homemade cakes to be washed down with rich coffee or traditional English tea. While the Boathouse Café, an award winning coffee shop, can offer you an incredible meal combined with stunning lake side views.
---
Lake District Map
Here's a map of the Lake District so you can get your bearings on this beautiful part of England.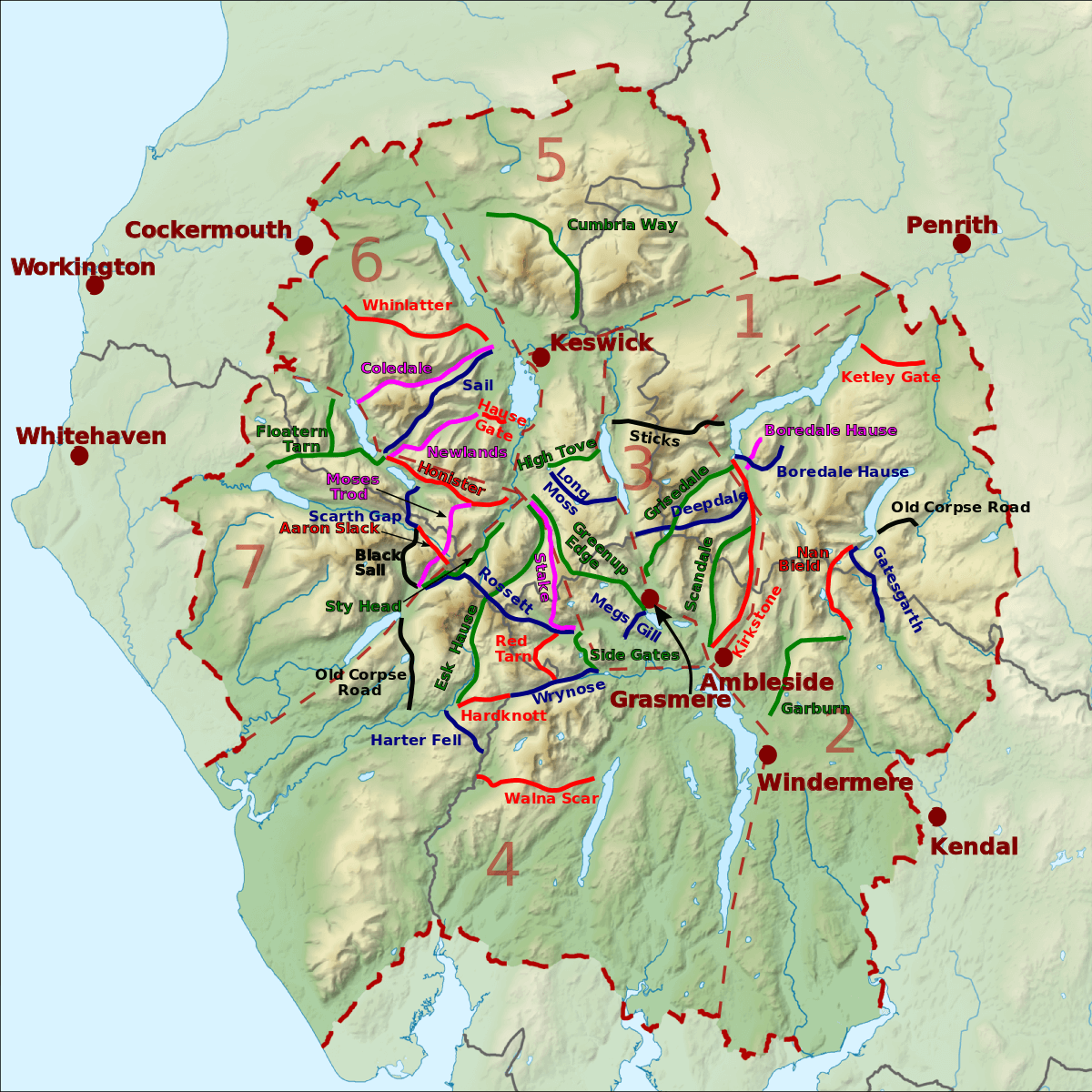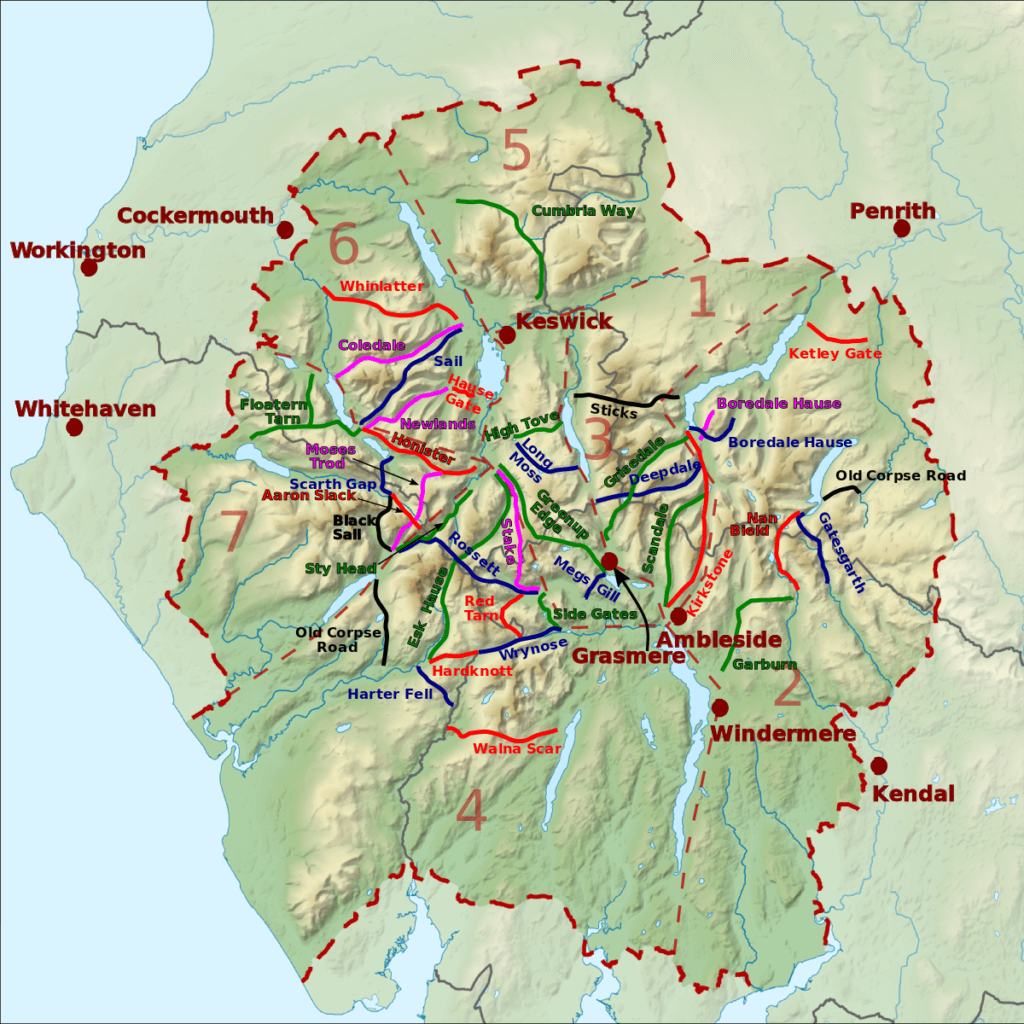 ---
2. Cartmel Village in the Lake District
Cartmel is on the southern edge of the Lake District. Home to an abundance of inns and gourmet restaurants, this village in the Lake District finds its fame from its racecourse and incredible sticky toffee pudding.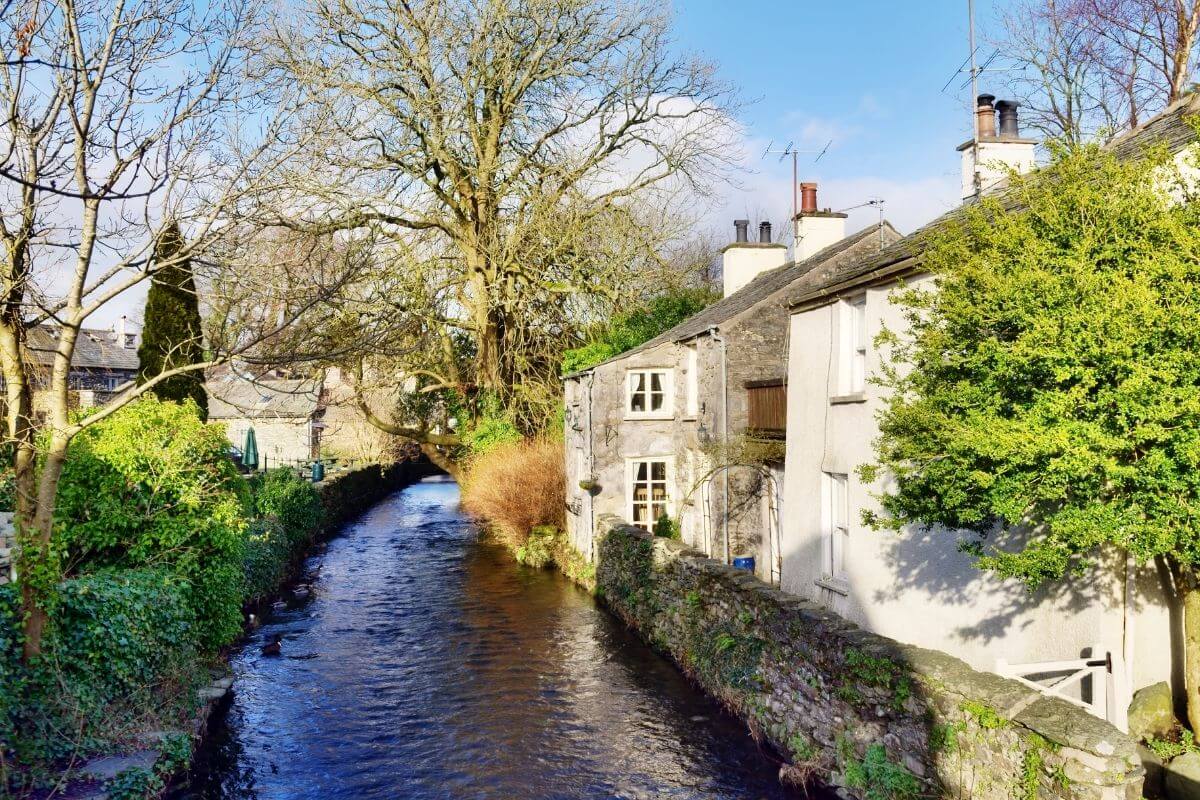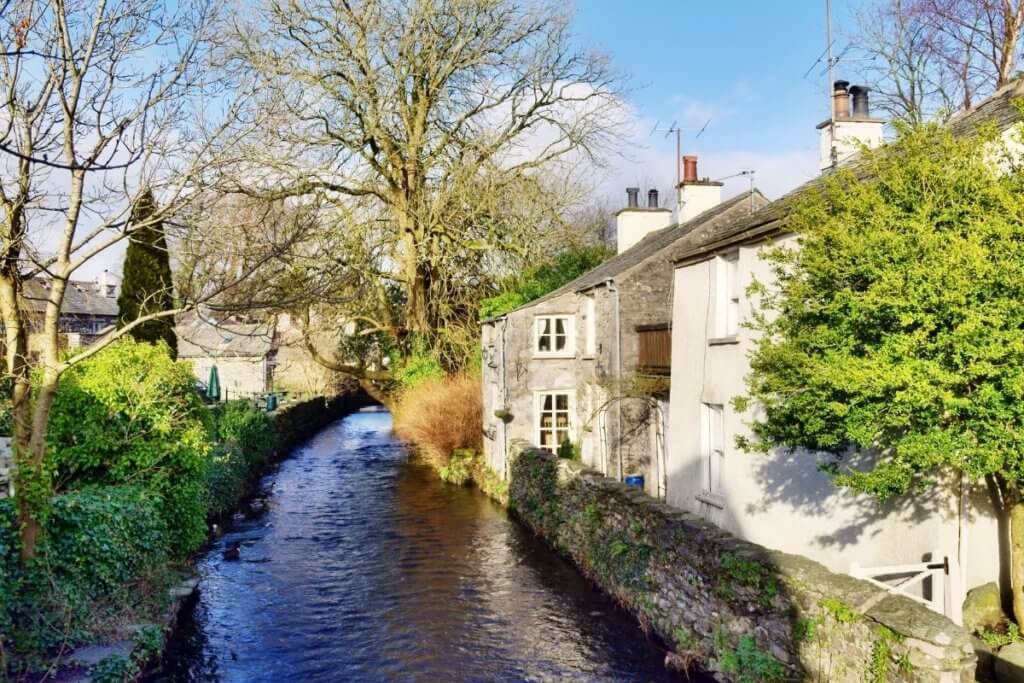 A foodies dream, Cartmel has something for every diner. The village shop is home to a wide range of artisan treasures. The well stocked deli contains everything from their famous pork pies to homemade quiche. Each shelf is adorned with an assortment of treats from jams to chutneys and sweets to chocolates.
The main reason to visit Cartmel's village shop is the traditional sticky toffee pudding. Choosing to take moment to enjoy one of their many puddings alongside a cup of English tea is undeniably a perfect afternoon within the Lakes.
After a delicious cake and coffee from the village shop, it's time to visit L'Enclume. This restaurant was opened in 2002 by Simon Rogan, a chef internationally renowned for his contribution to the farm to table movement. This two Michelin-starred restaurant can make a beautiful trip to the Lakes truly unforgettable.
Cartmel holds a diverse range of events throughout the year and it is definitely worth checking what might be taking place the week you choose to visit the lakes. The opportunity to watch the racing, equestrian and dog agility shows will add a unique twist to your stay.
Cartmel is so great in fact, we've rated it as one of the best villages in England, never mind just the villages of the Lake District.
3. Caldbeck Village in the Lake District
This village can be found in the lesser visited area of the Lake District which is otherwise a tourist dense destination. Caldbeck allows you to enjoy the beauty of riverside walks and colourful village houses within an incredibly, historic setting. All without fighting the crowds that the Lakes are often notorious for!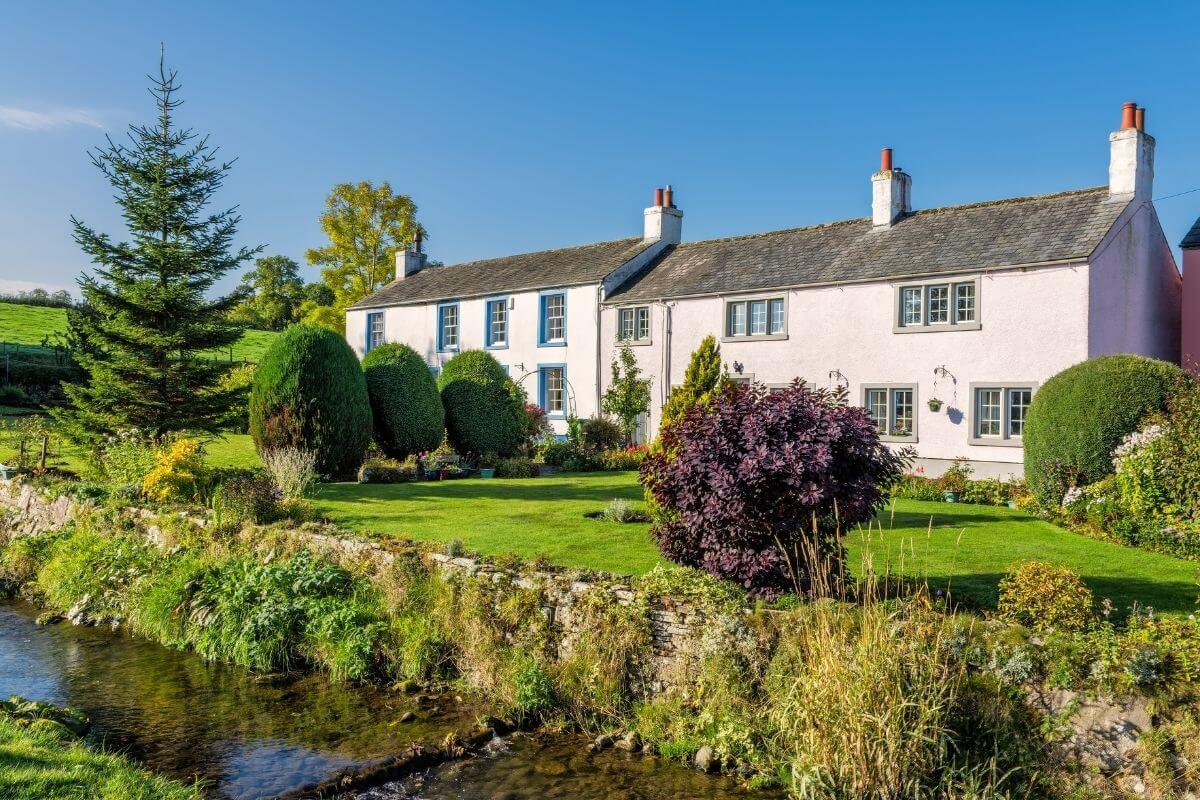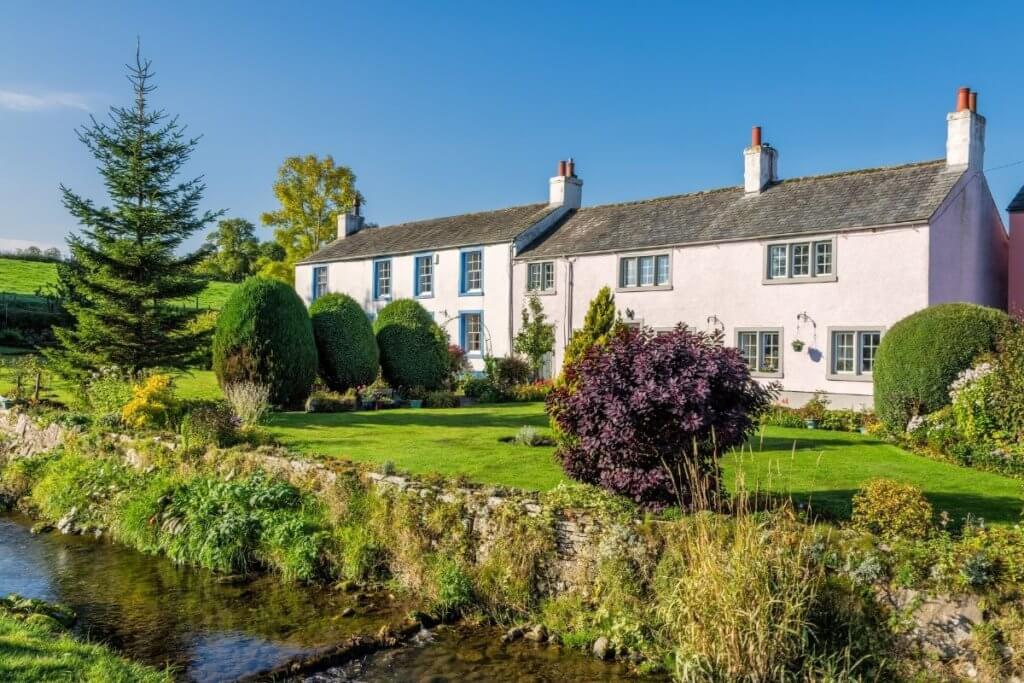 This village is the perfect destination for walkers and cyclists seeking out unforgettable scenery. Home to a number of Bed and Breakfasts and Guest House accommodation all offering large breakfasts and packed lunches, this village is the ideal resting place on your walking or cycling holiday.
Click here for some great advice for what to pack for a day hike.
4. Bowness-on-Windermere Village in the Lake District
Surrounded by the undeniably beautiful Windermere Lake (great for paddle boarding in the Lake District), Bowness has become a hot spot for tourists. To accommodate this influx of visitors, Bowness-on-Windermere has everything you need for an enjoyable day in the Lake District. Due to its popularity, you'll also find an extensive array of free parking to make sure your day runs smoothly.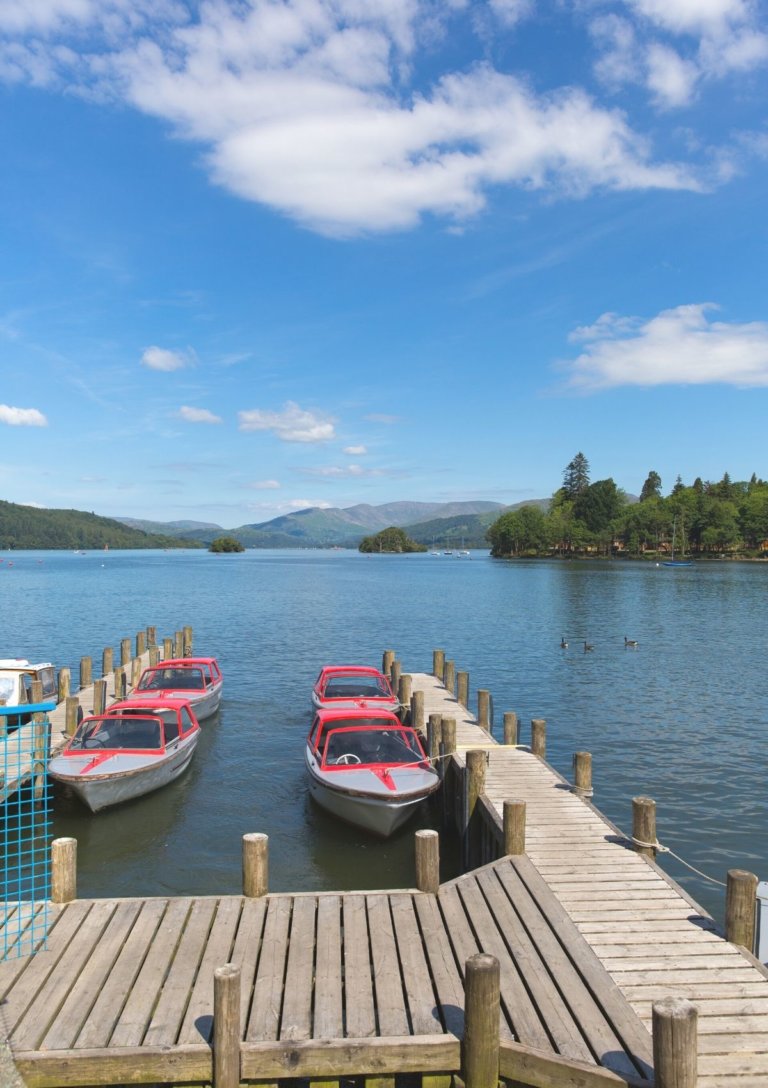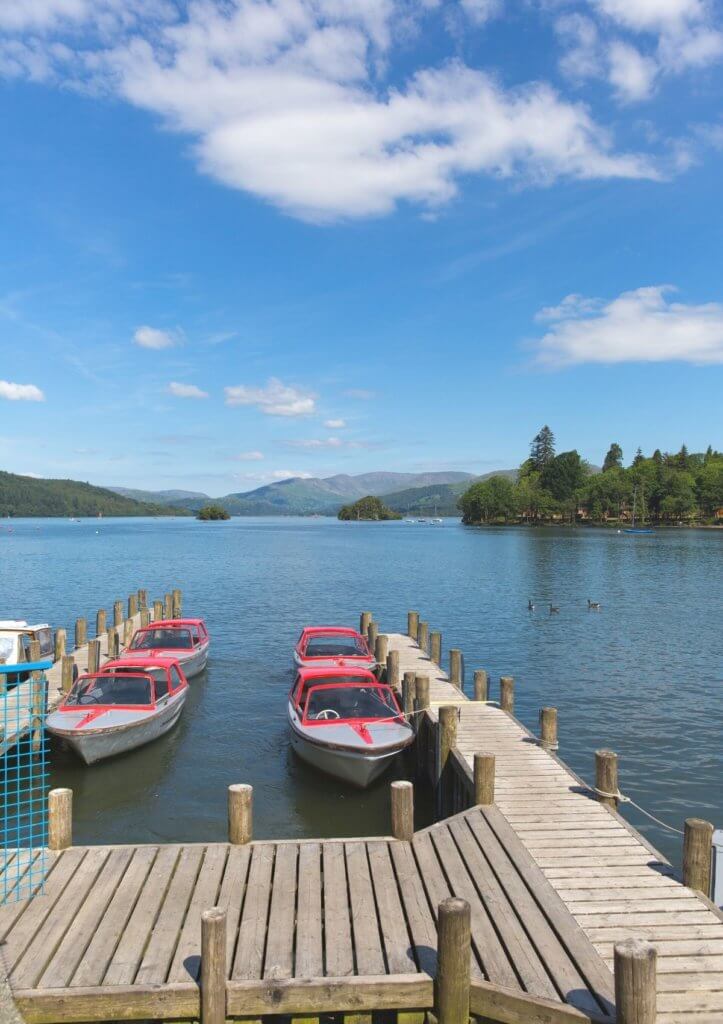 Windermere is undoubtedly one of the busiest areas of the Lake District with an incredible amount of tourists flocking to visit its natural beauty and rightly so. There's nothing quite like Lake Windermere with a backdrop of blue sky and a hint of summer warmth. If you can overlook the heavy footfall, Bowness is well worth a visit!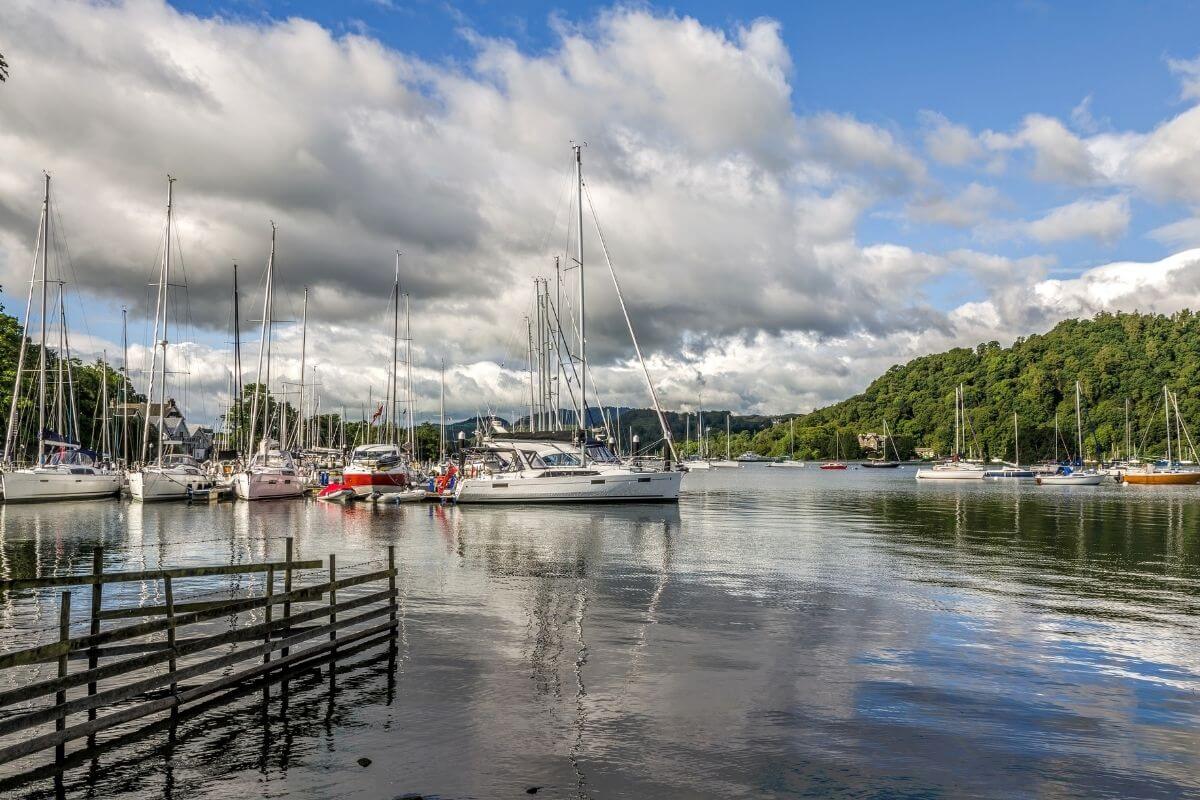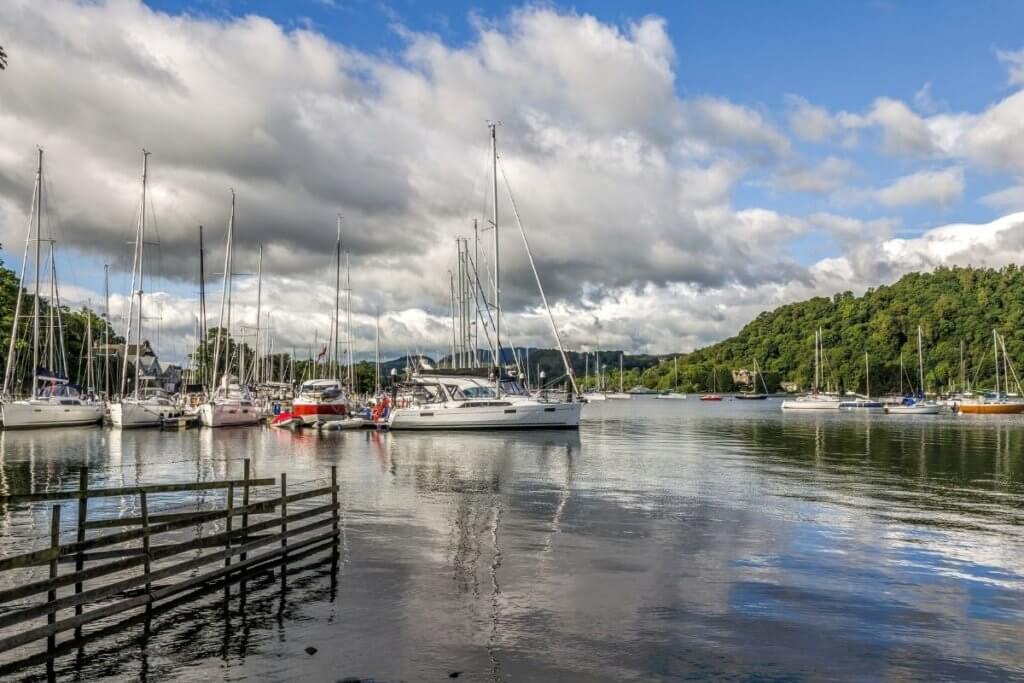 You'll find a huge array of boutique stores and antique shops, art galleries, cafes and pubs. You can easily fill a whole afternoon wandering from store to store. Additionally, Bowness' local port takes ferries across to Hawkshead. This would allow you the option to visit both of these unmissable villages in one trip.
READ MORE: The Best Spa Days in Windermere
5. Grasmere Village in the Lake District
Grasmere is one of the most visited areas of the Lake District due to its unrivalled lake side setting. It's made up of an abundance of charming, quaint English cottages surrounded by walking trails in unforgettable settings.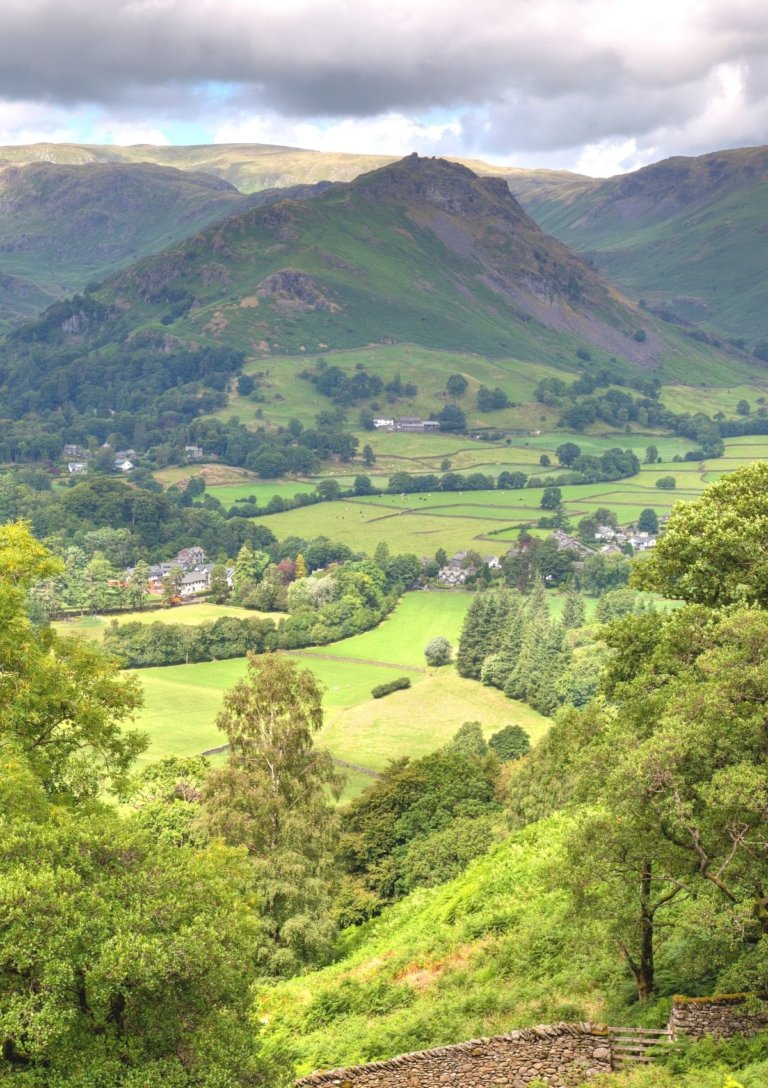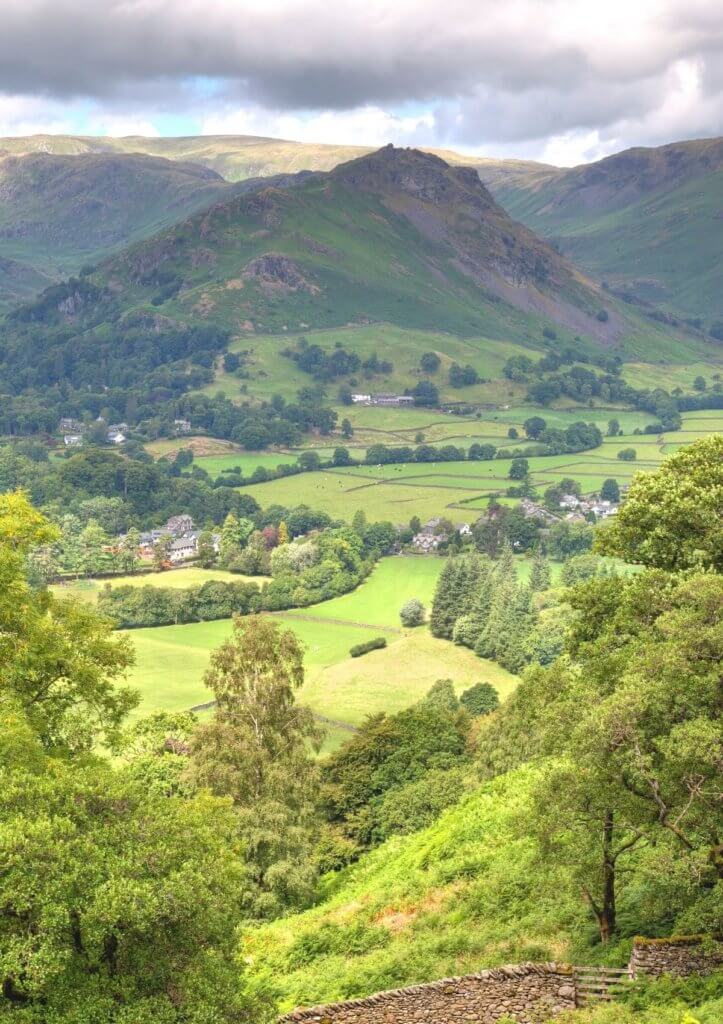 William Wordsworth, the famous poet, resided in Grasmere for fourteen years until 1813. His home can be found in perfectly preserved condition, for literary lovers everywhere to visit.
Grasmere is one of the best days out in Cumbria for anyone interested in the great outdoors, with a touch of literature too.
6. Kendal Village in the Lake District
The quaint market town of Kendal is located less than ten miles from the bustling Windermere. The scenic settling of grey stone buildings adorning the riverside is a must visit destination when visiting the Lake District.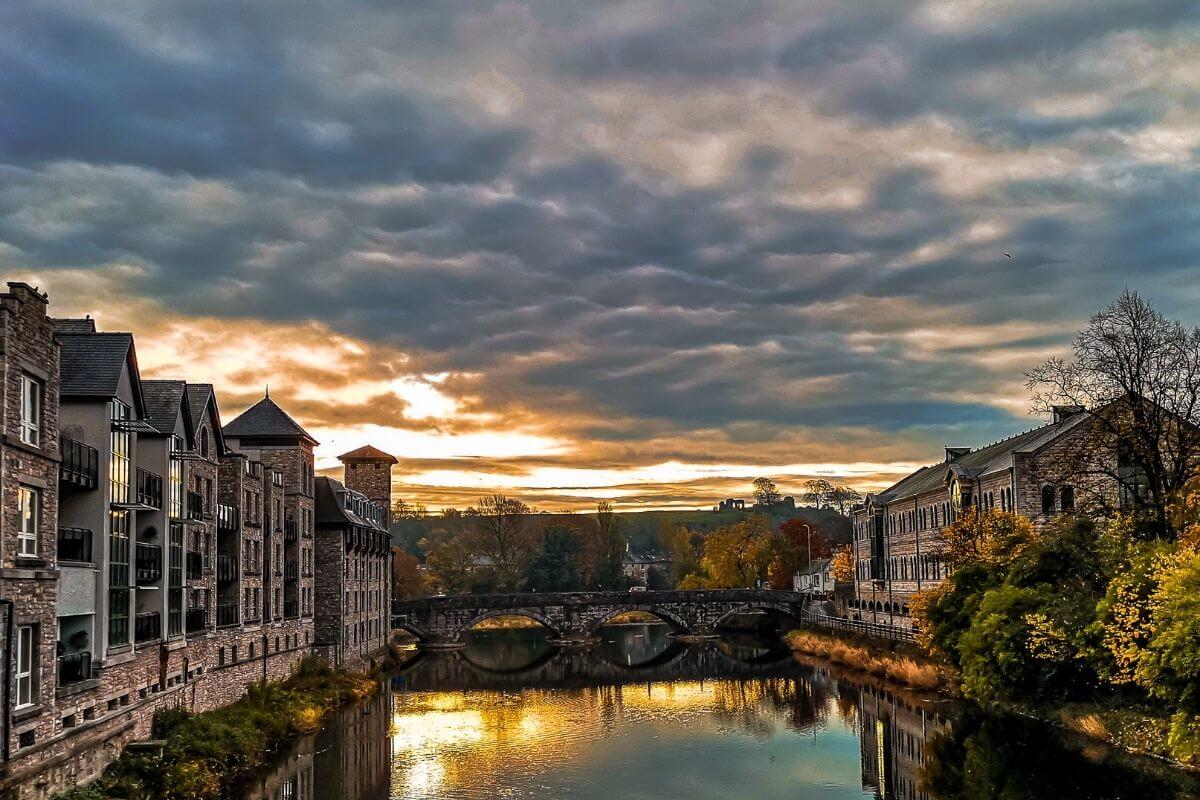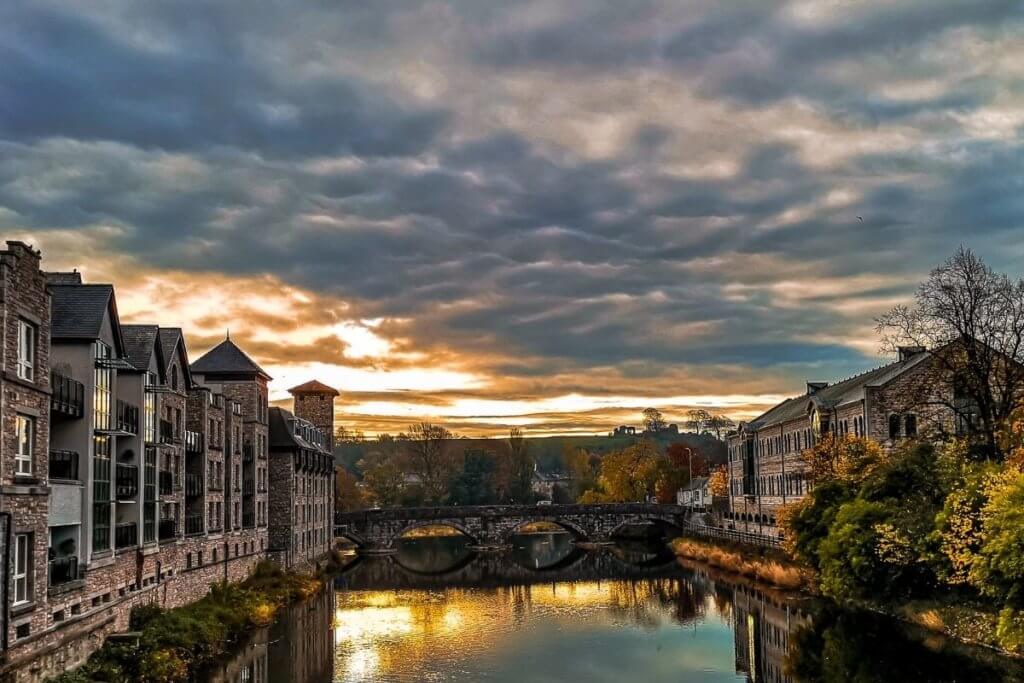 You can spend the morning exploring Kendal's castle and the local museum and Sizergh, a National Trust fourteenth century wonder. If you're feeling adventurous, Kendal is also home to a large climbing centre. Although, this isn't for the faint hearted.
Best villages in the Lake District
Hope this has clued you in to the best villages in the Lake District – and the most beautiful towns in the Lake District – and where to find them.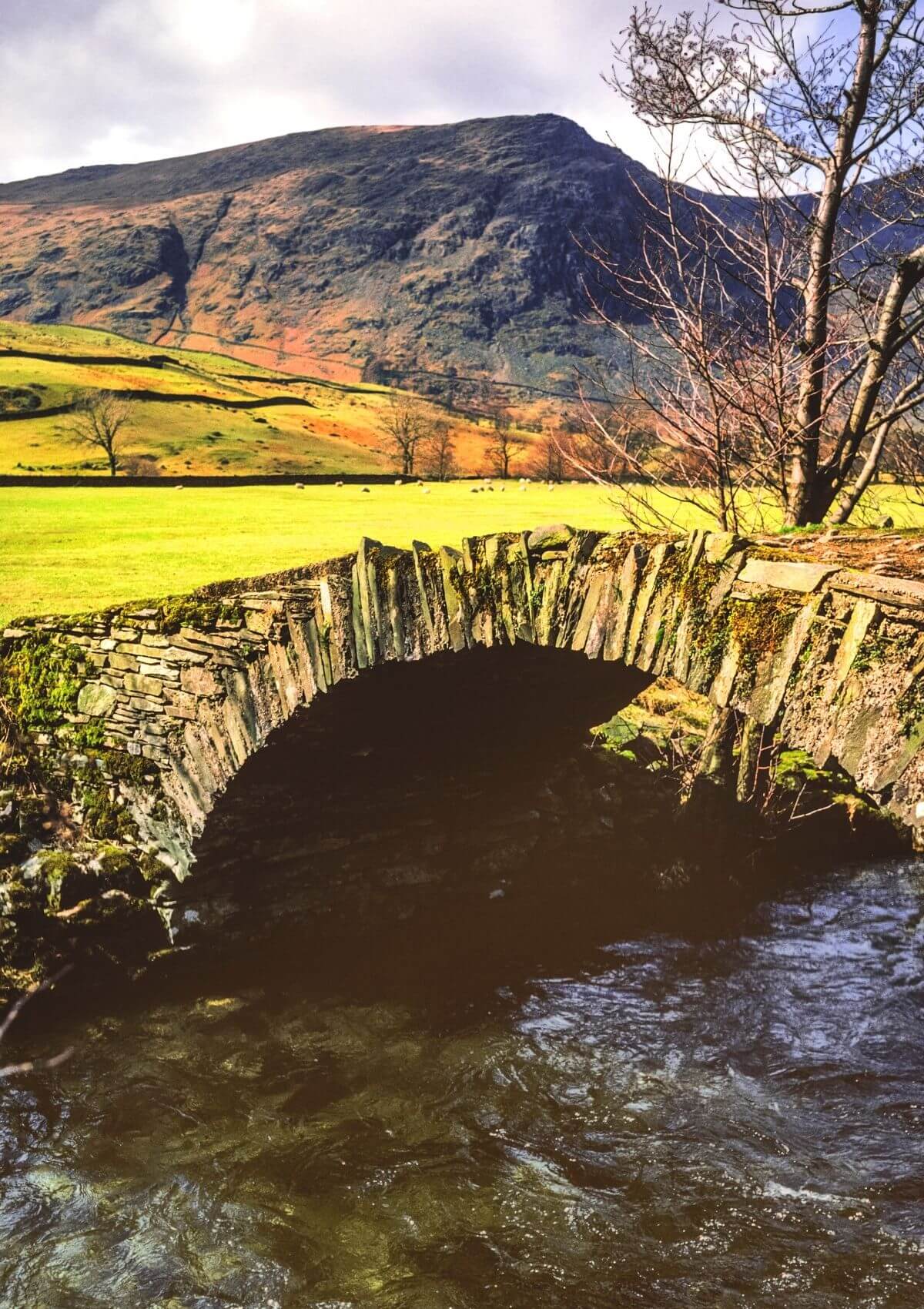 We'd recommend you take the Cumbrian Lake District villages slowly – don't try to fit too much into one trip. Exploring the Lake District is all about taking things slow, and relaxing and processing the beauty that's all around you.
Have fun in the best places in the Lake District!
---