8 Most Incredible Lake District Caves You Need to Visit
Seeking out the most incredible Lake District caves? Whether you fancy a night of wild camping or day of off-trail hiking, you'll find plenty of human-made and natural caves in the fells and mountains of the Lake District.
Recently voted by our readers as one of the most popular tourist attractions in England, the Lake District National Park is a paradise for hikers and climbers. England's most mountainous region is brimming with rolling hills, fells, valleys and peaks that provide some of the best natural views in the nation.
And many of those valleys and hills are hiding secret Lake District caves.
If you really want to embrace the outdoors during a day of hiking, what better way to relax than by taking shelter in a centuries-old mountain cavern? Daring types might even fancy a night of wild camping in hidden Lake District caves, former quarries and mountainside shelters.
So, where are the best caves in the Lake District? Make sure you add these incredible hideouts to your days out in Cumbria bucket list.
Most Incredible Lake District Caves
The most interesting caves in the Lake District take the form of historic mines, centuries-old caverns and mysterious chambers carved into mountain slopes.
1. Rydal Cave, Ambleside
Located on the northeastern side of the Loughrigg Fell on the outskirts of Ambleside, the human-made Rydal Cave is a large cavern on the site of a former slate quarry (Loughrigg Quarry).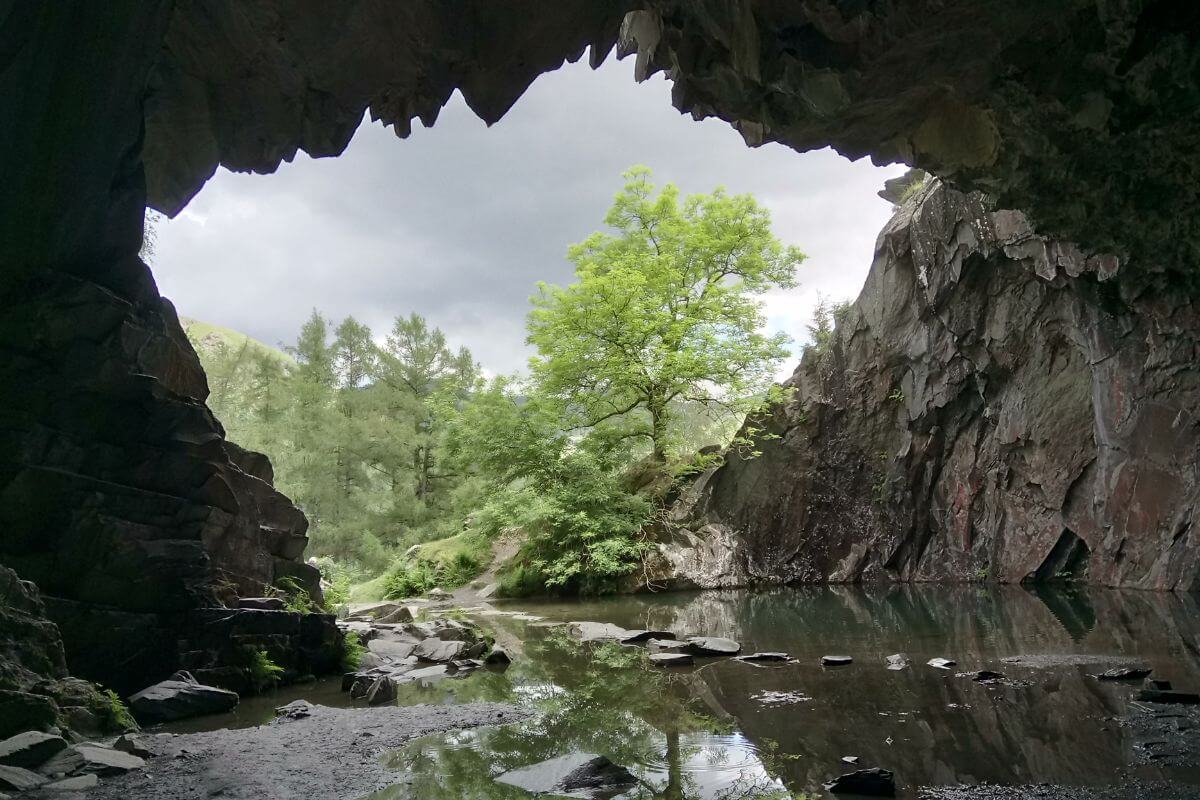 Today, the dormant Rydal Cave is usually partially flooded at the entrance, but you can still step inside by walking across the stepping stones that traverse the shallow lake. You might want to bring a torch, and remember to watch your feet on the rocks.
The only way to reach Rydal Cave is on foot, but it's a relatively easy walk without many steep inclines. We suggest starting at the Pelter Bridge car park near Ambleside and following the road east uphill for about 500 metres. When the path flattens out, keep following it towards Rydal Water. You'll have to climb up a steep but short rocky route to reach Rydal Cave.
You might want to combine your visit to Rydal Cave with a walk around the scenic Rydal Water. You could also hike to the peak of Loughrigg Tarn for sprawling views of the Lake District.
When you need a rest after all that hiking, you might want to grab a drink or lunch in Ambleside, one of the Lake District's most beautiful towns.
READ MORE: Amazing Events for Christmas in the Lake District
2. Cathedral Cave, Little Langdale
Situated above Little Langdale, the Cathedral Cave is a small but fascinating network of connected quarries and tunnels as long as 400 feet (121 metres). It was used to extract valuable stone and ore during the 19th century.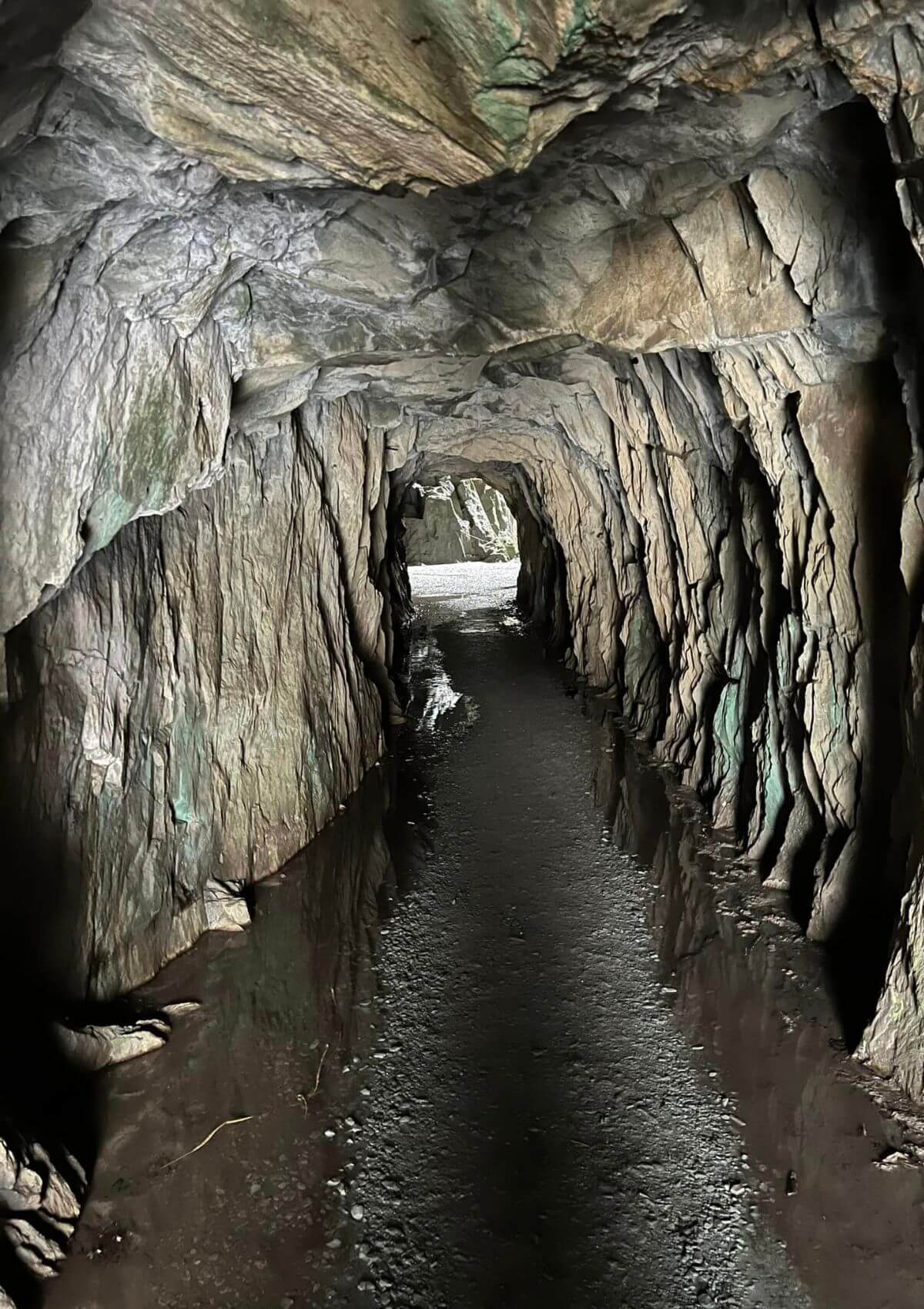 Managed by the National Trust, the Cathedral Cave is one of the most popular Lake District caves. The cavern's highlight is the main chamber, which reaches a height of 40 feet (12 metres) and features a central supporting rock pillar that stretches from the ceiling to the floor.
Droplets of water usually cover the Cathedral Cave's entrance, giving it somewhat of a 'Batcave' vibe. After passing through this dripping curtain, you'll follow a dry tunnel to the main cavern. Two square windows that have been carved into the rock provide some natural light, though you might want to wear a head torch.
The nearest car park to the Cathedral Cave in the Lake District is above the Hodge Close Quarry. From there, you can follow a one-mile trail to the cave.
Fancy trying out some fun activities in the Lake District that don't necessarily include long walks? From visiting museums dedicated to Beatrix Potter to paddle boarding in the Lake District, there are plenty of things to do while staying in this beautiful region.
3. Hodge Close, Coniston
Hodge Close lies in the valley of Tilberthwaite near the quaint village of Coniston. From around 1850 to the early 20th century, Hodge Close was a quarry mined for the slate that's characteristic of the Lake District's architecture.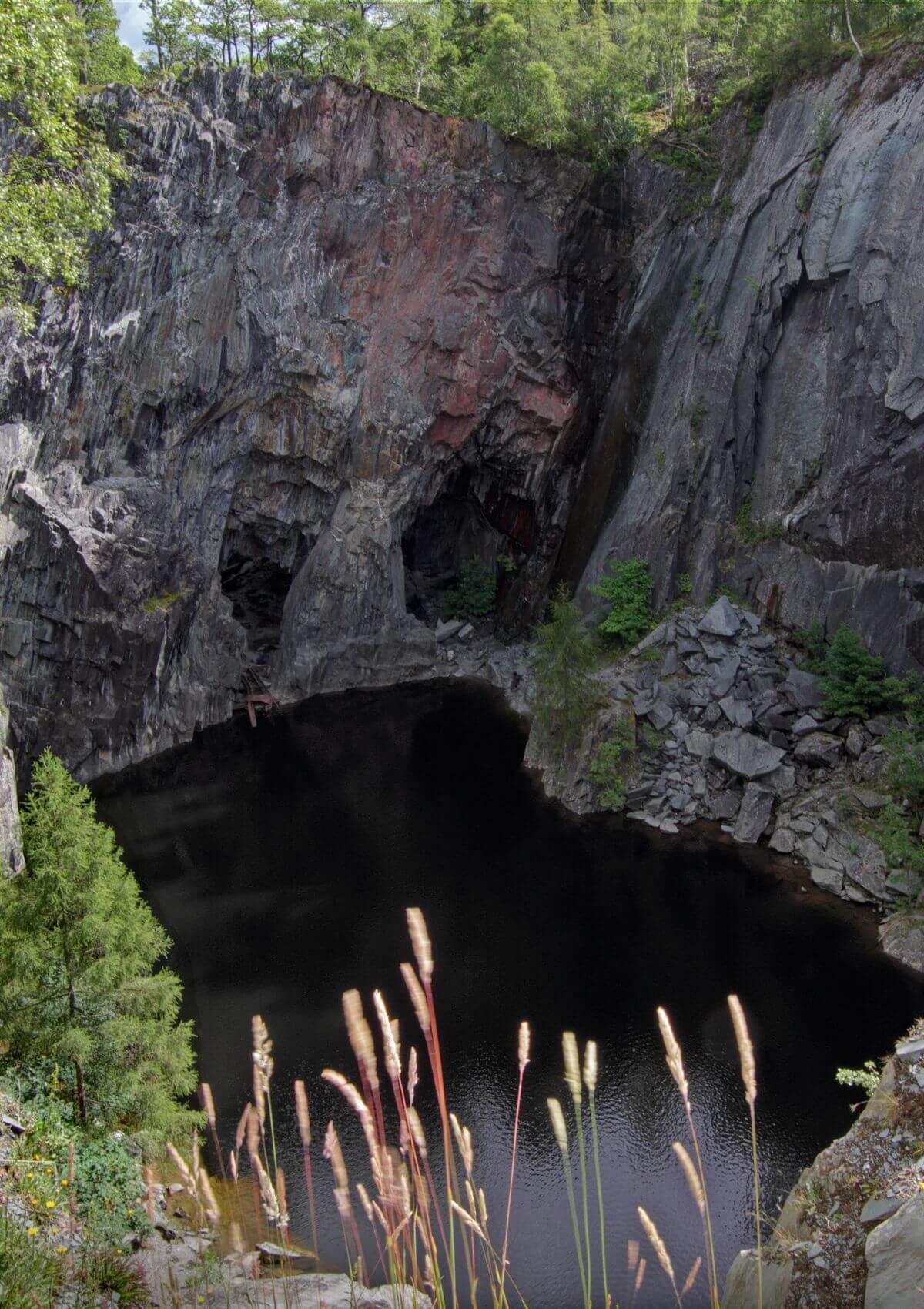 When visiting Hodge Close today, you'll see remnants of green slate among the rocks and a skull-shaped cavern, which sits down at water level in between the former quarry's 100-metre-high sheer walls. You might recognise this scene from the Netflix show, 'The Witcher'.
There's a free car park with space for around ten vehicles above Hodge Close, making this human-made and spectacular cave an ideal place to visit if you're looking for an easy hike.
If you could do with an energy boost for the mind and soul after your outdoor adventure at Hodge Close, you could always treat yourself to a spa day in Windermere.
READ MORE: The Best Walks in the Lake District
4. Millican Daltons Caves, Borrowdale
Hidden in the trees in the valley of Borrowdale, you'll find a small former quarry near the eastern flank of Castle Crag. Here, you'll see two human-made caverns that were used as a summer home for eccentric adventurer Millican Dalton for around five decades from the start of the 20th century.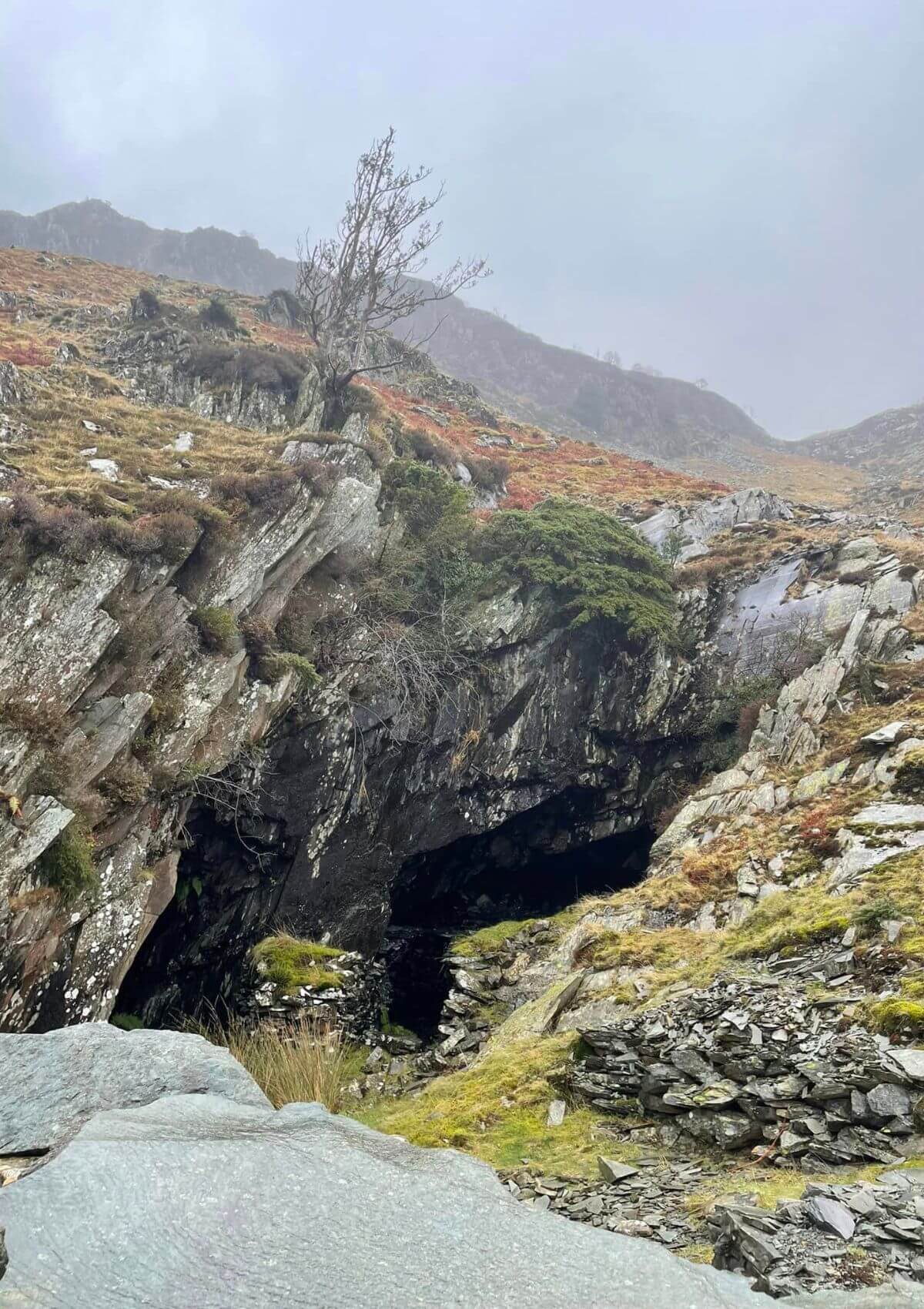 Dalton used these caves as a base for climbing, rafting, hiking and wild camping, often with tour groups under his leadership. We highly recommend visiting the Millican Daltons Caves with a guide so that you can get an insight into what it was like to sleep here more than a century ago. If you plan on visiting the Millican Daltons Caves without guidance, make sure you have a map.
5. Priest Hole, Dove Crag
The Priest Hole cave in the Lake District is by no means easy to reach, but the panoramic views it offers of the Eastern Fells and the valley of Dovedale is truly awe-inspiring.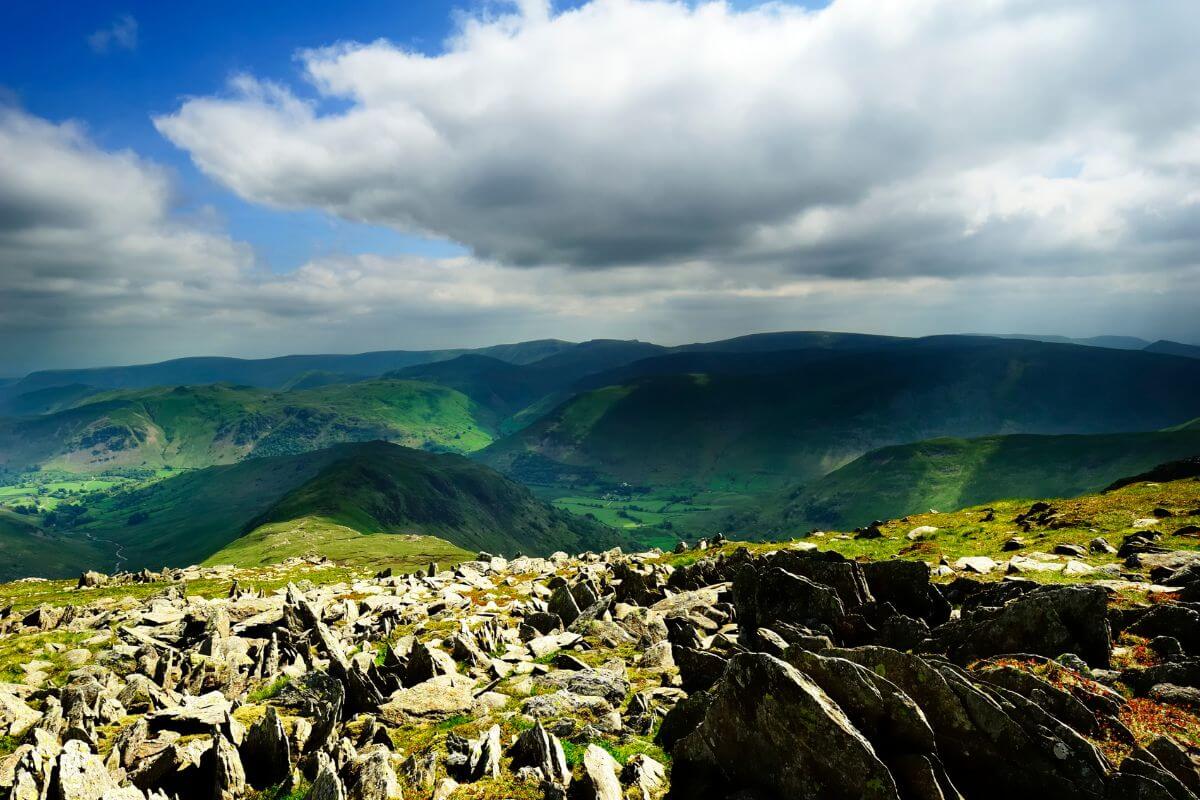 This cavern is relatively compact and hidden inside a crag that isn't reachable by a marked trail. If you manage to find the Priest Hole cave, you can immortalise your time here by writing your name with a message in a visitor's book that is stored on a natural shelf.
The Priest Hole is widely considered to be the best spot for wild camping in the Lake District. However, if you're a beginner or intermediate hiker, you shouldn't attempt to reach this cave without a guide.
6. Threlkeld Quarry & Mining Museum, Keswick
If you fancy combining your underground adventure with a history lesson, pay a visit to the Threlkeld Quarry and Mining Museum, one of the best Lake District caves and museums for kids.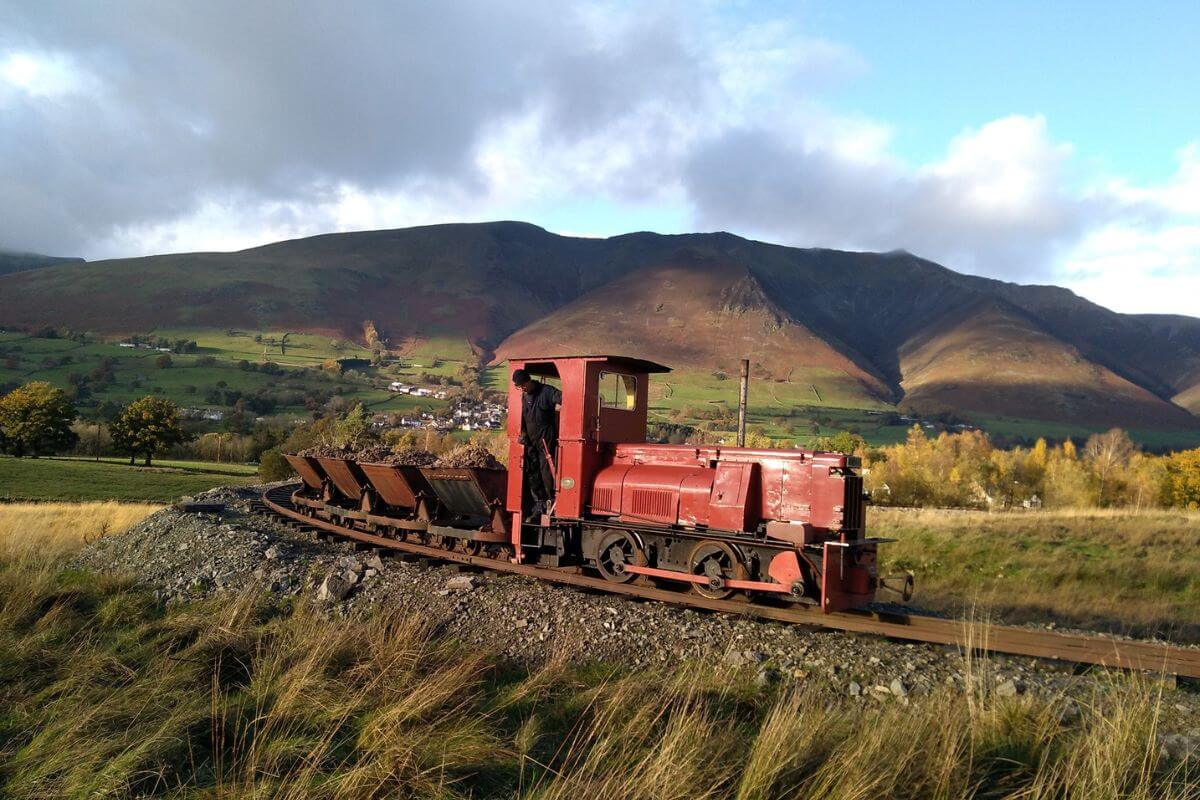 The museum occupies the site of a former 19th-century quarry, where the stone to build the Lake District's distinctive buildings was excavated. You'll find out about the quarry while riding the narrow-gauge railway above ground. You'll also ride a reconditioned mine train into the depths of the quarry, where you can browse an impressive array of vintage mining machinery.
Admission prices at the Threlkeld Quarry and Mining Museum start at £9 per adult and £5 per child aged under 16 years. You can also get discounts on family passes, and all tickets include a ride on the train.
7. Honister Slate Mine, Keswick
The Honister Slate Mine in Keswick is England's last working slate mine, used for excavating Westmorland green slate since 1728.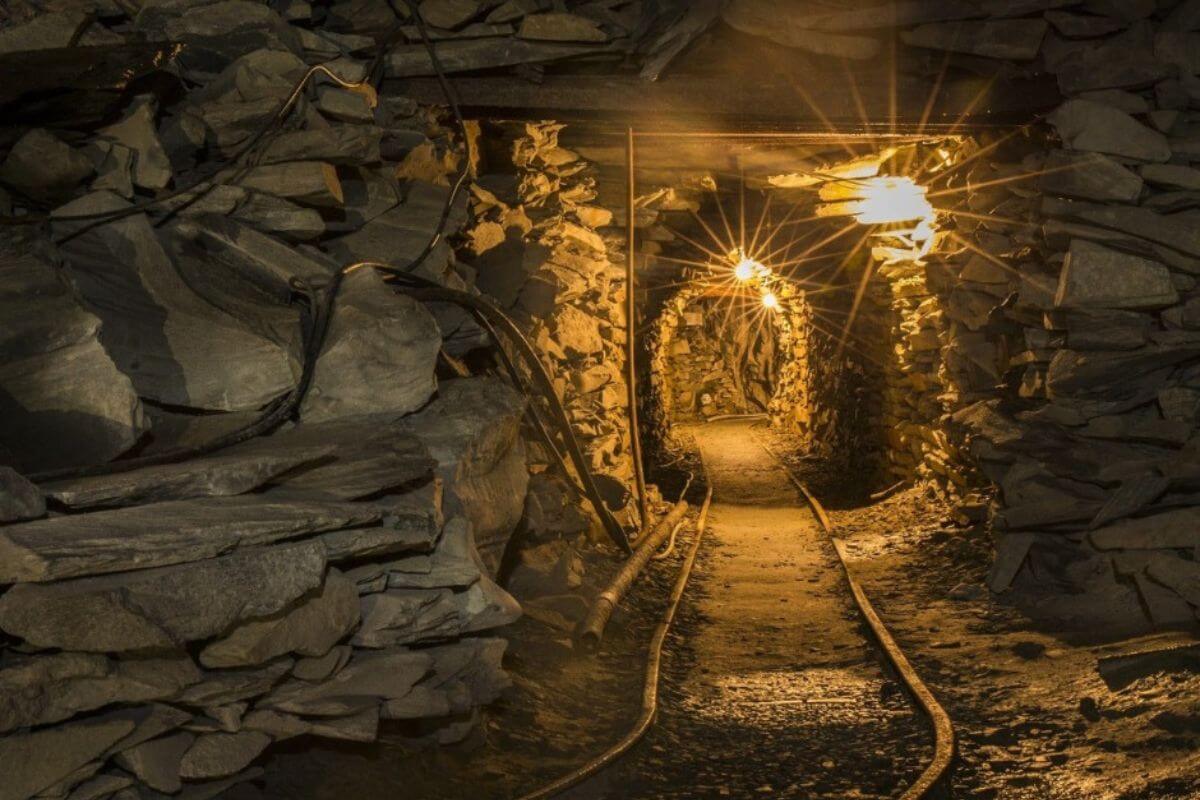 In addition to being a mine and human-made cave in the Lake District, the Honister Slate Mine is a popular tourist attraction. On guided tours of Honister, you'll descend into the depths of the mine and learn about traditional excavation methods. You'll also gain insights into the 400-million-year history of Westmorland slate.
If you want to try rock climbing, you can attempt to conquer the Via Ferrata climbing route that was once used by miners to navigate the steep outer walls of the mine.
If you're no stranger to climbing, you might want to try and reach the summits of England's highest mountains.
8. Lacy's Caves, Little Salkeld
Lacy's Caves are located in the charming village of Little Salkeld in Penrith just a few miles outside of the Lake District National Park's northeastern border. This series of idealised caverns are certainly among the most unique Lake District Caves.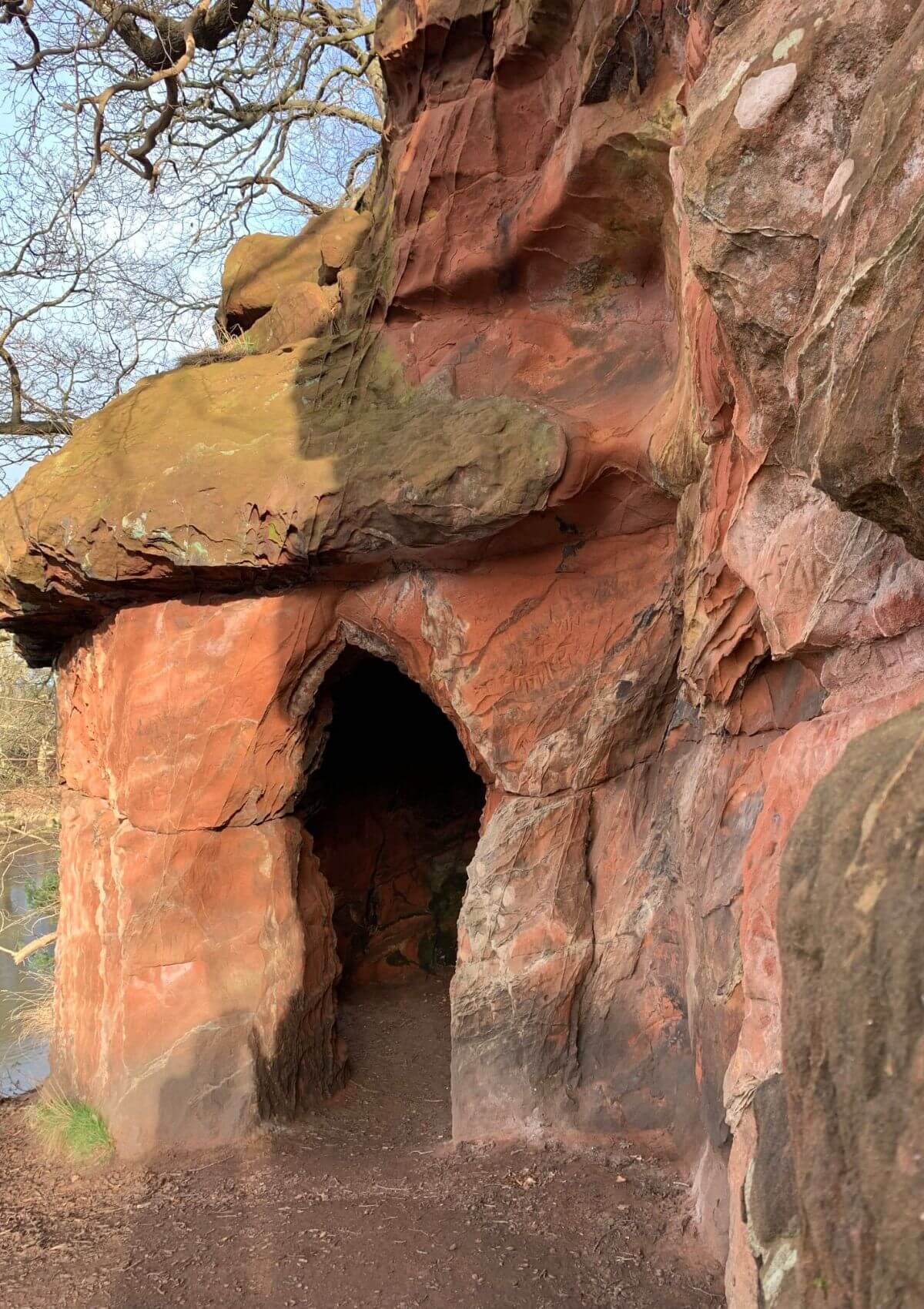 Lacy's Caves consist of five chambers that were carved into the red sandstone cliffs overlooking the River Eden (one of England's most interesting rivers) during the 18th century by Lieutenant-Colonel Samuel Lacy.
Nobody knows the true reason for the creation of Lacy's Caves, but they were often used for entertaining guests.
The best way to see Lacy's Caves is to follow the popular 5.5-mile circular trail from Little Salkeld. Along the route, you'll see the 3,500-year-old stone circle of Long Meg and Her Sisters, the church of Saint Michael's in Glassonby and the Daleraven Bridge
If you love nothing more than a long walk through scenic vistas and interesting towns, you might want to find out about the best National Trails in England.
Have we missed any of the most incredible Lake District caves?
Hiking through scenic countryside settings to secret Lake District Caves has to be one of the best ways to make the most of a free day out in England. Whether you want a guided tour of a historic slate mine or a secluded walk to a hidden cavern with panoramic views of one of England's most beautiful regions, one of the best Lake District caves is waiting for you.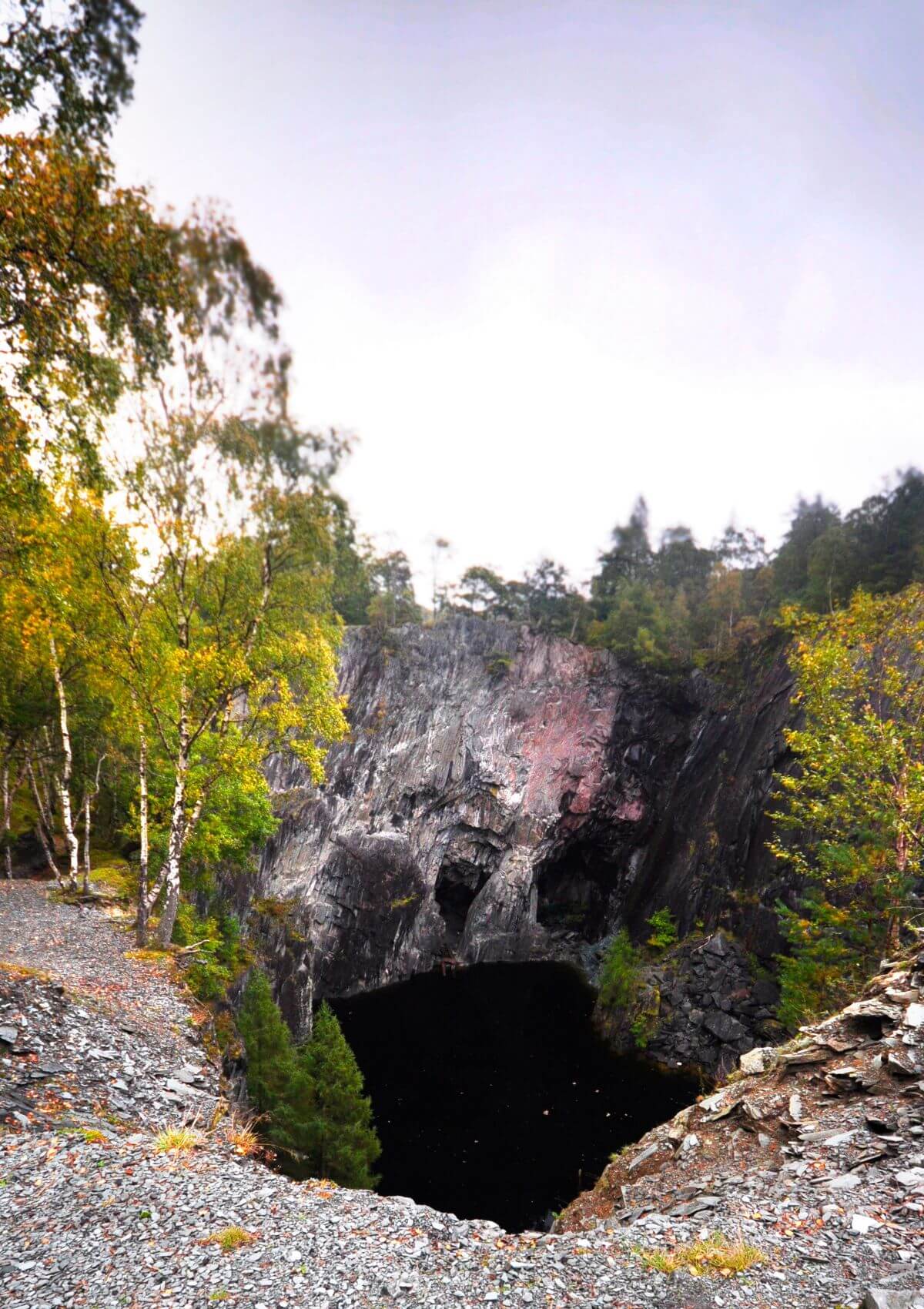 Have we missed a Lake District cave that you think our readers would love to discover? Let us know by leaving a comment below.
Quick list of the most incredible Lake District Caves
Rydal Cave, Ambleside
Cathedral Cave, Little Langdale
Hodge Close, Coniston
Millican Daltons Caves, Borrowdale
Priest Hole, Dove Crag
Threlkeld Quarry & Mining Museum, Keswick
Honister Slate Mine, Keswick
Lacy's Caves, Little Salkeld
---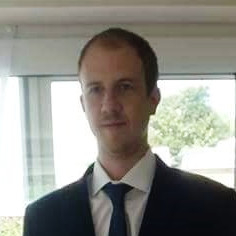 Latest posts by Josh Saunders
(see all)