There's something special about a trip to the seaside. The salt air, the crashing waves, and the sandy beaches it's a classic British tradition that's been enjoyed for generations.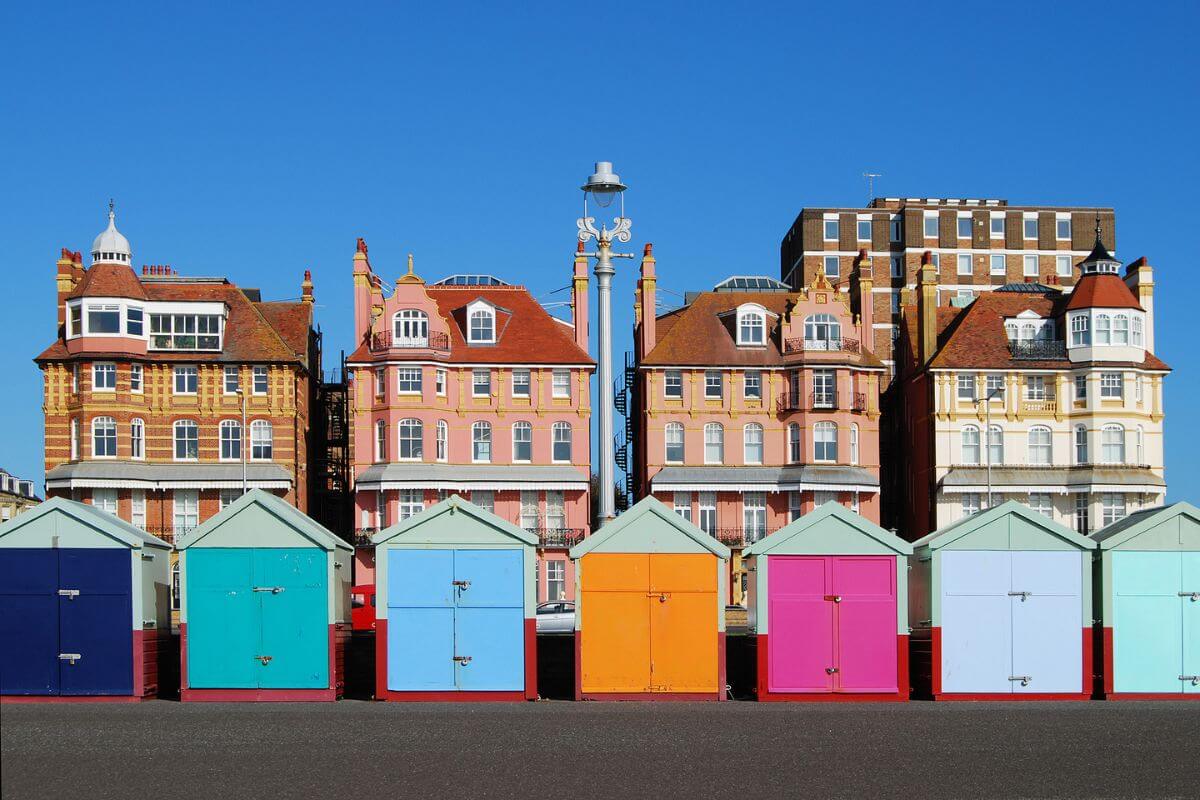 To celebrate our love for the UK seaside, we've compiled a list of 10 things that evoke seaside nostalgia. From ice cream and ocean waves to donkeys on the sand and puppet shows, these traditions are sure to bring a smile to your face.
1. The puppet show
One of the most beloved seaside traditions is the Punch and Judy show. This classic puppet show has delighted generations of children and adults alike, with its slapstick humour and colourful characters.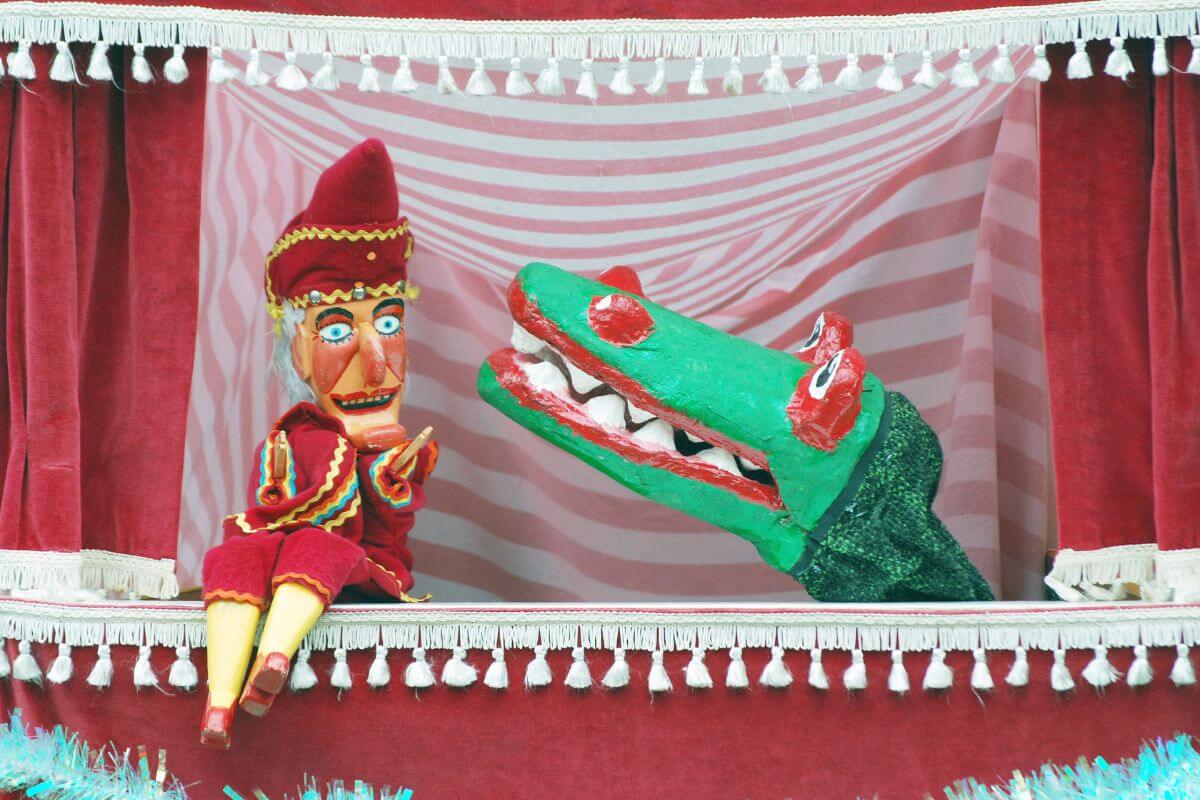 The show typically takes place in a traditional red and white striped booth on the beach promenade, with a cast of puppets including Mr Punch, Judy, the crocodile, and the baby. It's a charming and nostalgic form of entertainment and a must-see for anyone visiting the seaside.
2. Donkey rides
Another seaside tradition that's been enjoyed for decades is donkey rides on the beach. These gentle animals have long been a fixture of the seaside, allowing children and adults alike to take a leisurely ride along the sand. Although, we don't really recommend or condone it anymore. Fun to think about though!
3. Sweet treats
What's a day at the beach without a cone of delicious ice cream? Seaside towns are known for their colourful ice cream vans, which offer a range of classic and modern flavours. Whether you prefer a classic 99 with a flake or something more adventurous like bubble gum or mint chocolate chip, there's an ice cream flavour for everyone. It's a sweet treat that's sure to cool you down on a hot day. Yummy!
4. The arcade
If you're feeling nostalgic for a bygone era, step into one of the many penny arcades that still line the beachfront.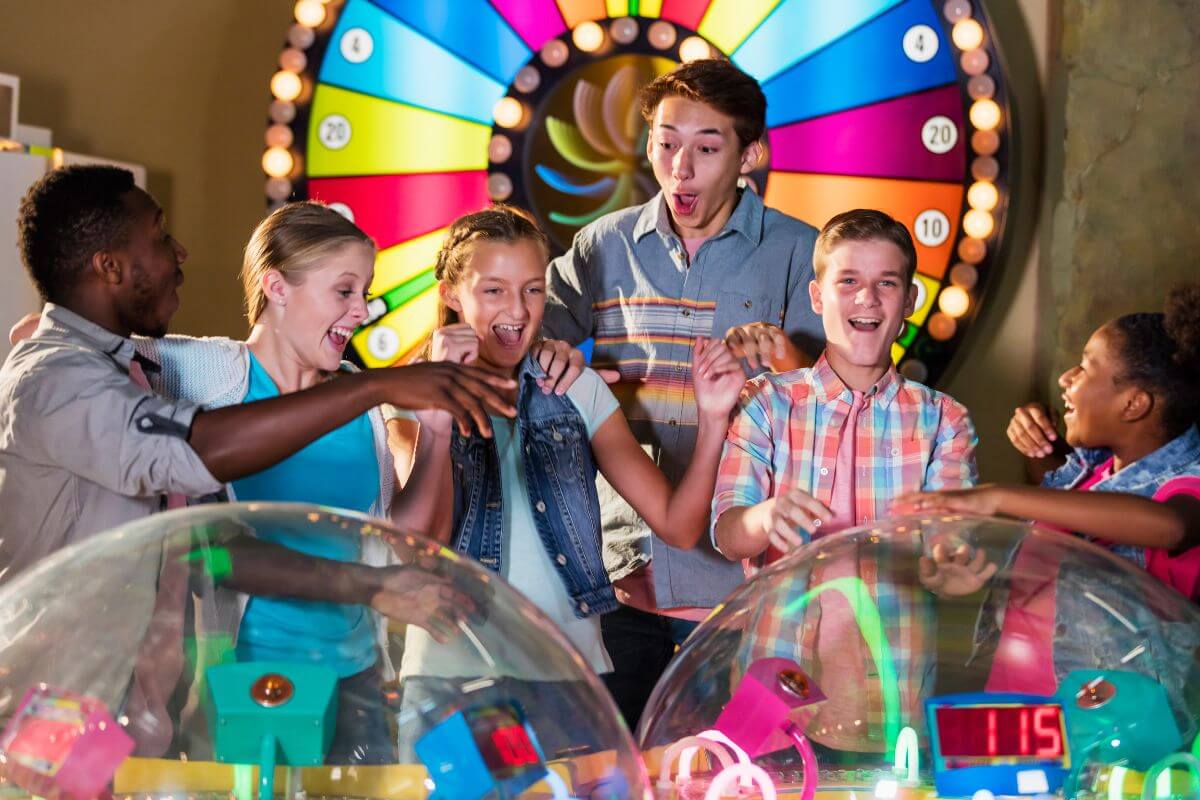 These classic amusement arcades offer a range of games and attractions, from old-fashioned slot machines to modern arcade games and prize booths. with the thrill of winning the cheapest of trinkets It's a fun and lively atmosphere that harks back to the golden age of seaside entertainment.
5. Stick of rock
This colourful, sugary candy has been a seaside staple for over a century. Rock is made by boiling sugar, water, and flavouring, then stretching and twisting it into long, thin strands. The candy is then rolled in a sugar and food colouring mixture to create a distinctive striped pattern. Rock traditionally has a message or design, making it a fun and unique souvenir of your seaside visit. It's also a tasty treat to enjoy on the beach or take home as a gift for friends and family.
6. Crazy golf
Who doesn't love a round of crazy golf on a sunny day? Seaside towns offer a range of crazy golf courses, from traditional windmills and pirate-themed courses to more modern designs like neon glow-in-the-dark. It's fun for all and a great way to spend a leisurely afternoon by the sea. Whether you're a seasoned pro or a first time player. Crazy golf is a seaside staple that's sure to bring a smile to your face.
7. Crabbing
One of the most exciting activities at the seaside is exploring the rock pools and searching for crabs. These little pockets of water are teeming with all sorts of sea creatures, from tiny shrimp and hermit crabs to colourful starfish and anemones. It's a great way to learn about the marine ecosystem and get up close and personal with the wildlife.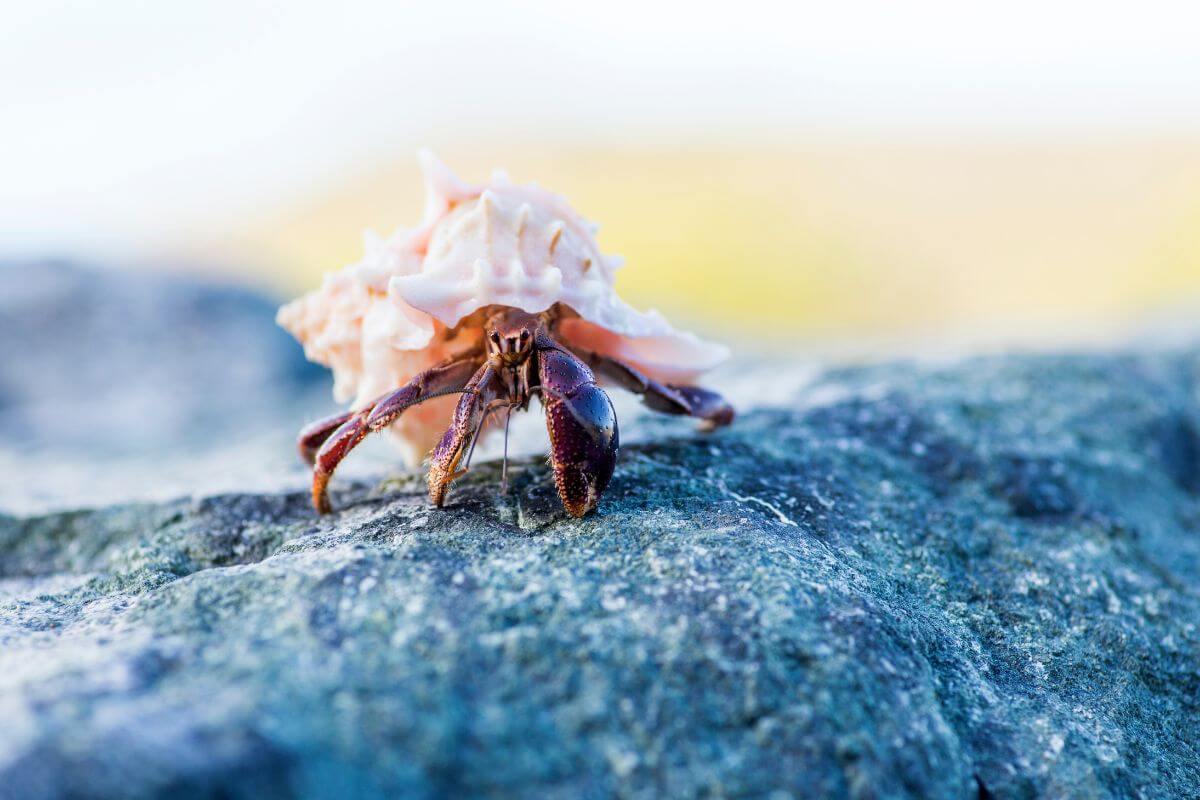 Armed with a bucket and a net, children can spend hours hunting for crabs and other sea creatures, carefully observing their behaviour, and admiring their intricate shells. It's a wonderful way to connect with nature and make lasting memories by the sea.
8. Souvenirs
You can't go to the beach without a browse through the souvenir shops. These colourful and quirky stores offer everything from postcards and magnets to t-shirts and stuffed animals, all adorned with seaside motifs like seagulls, lighthouses, and shells. It's a fun and kitschy way to bring home a piece of the seaside, and a great way to make your memories last.
9. Sandcastles
Building sandcastles is a timeless seaside tradition that's been enjoyed by generations of beach-goers. All you need is a bucket, a spade, and a stretch of sandy beach, and you can let your imagination run wild. Whether you're building a simple castle or an elaborate fortress, there's something satisfying about creating something from scratch with your own hands. It's a fun and creative activity that's perfect for families, and a great way to spend a sunny day by the sea. And who knows, you might even inspire a future architect or engineer!
10. Ah, deck chairs!
No trip to the seaside is complete without a lazy afternoon spent lounging in one of these classic seaside staples. With their bright and colourful canvas seats and sturdy wooden frames, deck chairs have been a fixture of the seaside for over a century.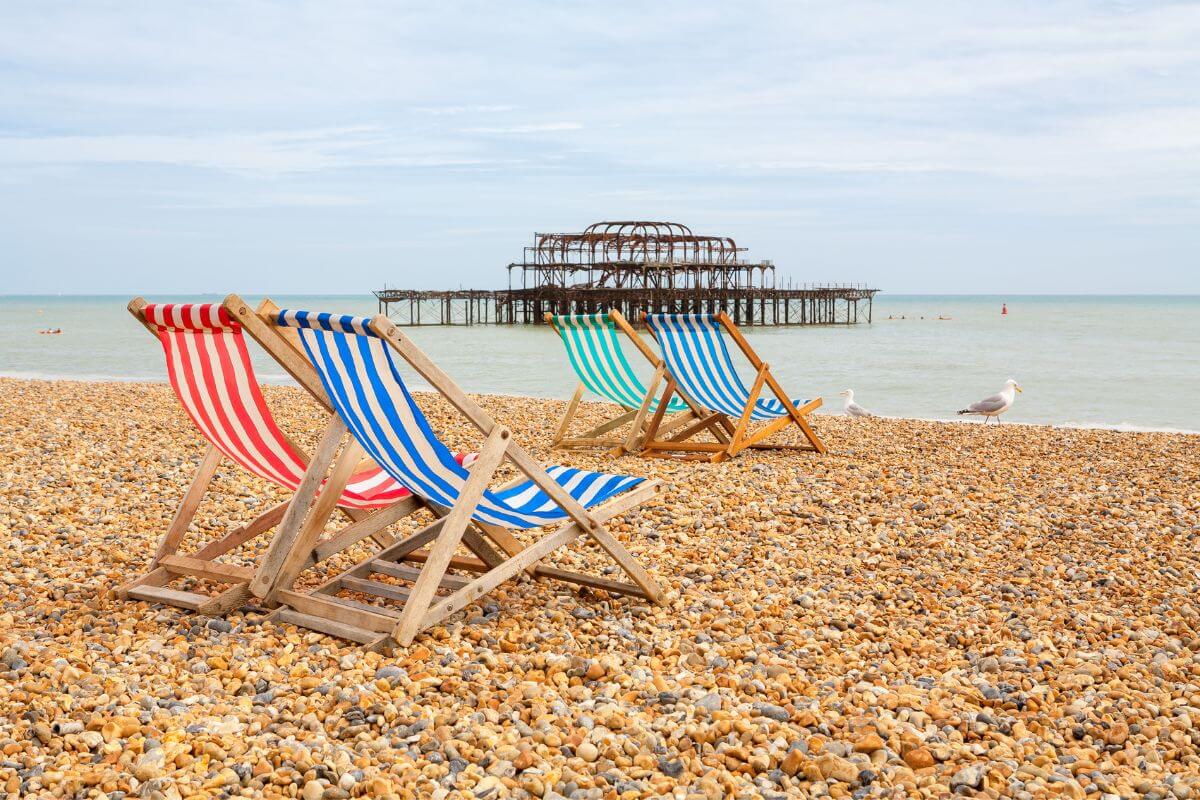 Whether you're people-watching on the promenade or enjoying a good book on the beach, these comfortable and practical chairs offer the perfect way to relax and soak up the seaside atmosphere. And let's not forget the fun of playing musical chairs as you passively aggressively fight for the best spot to catch some rays.
Seaside Nostalgia in England
As we reach the end of our seaside nostalgia journey, it's clear that this quintessentially British tradition has a timeless charm that continues to capture the hearts of generations. From the sweet and savoury flavours of seaside rock and fish and chips to the sights and sounds of donkey rides, Punch and Judy show, and penny arcades, something about the seaside beckons us to return time and time.
And let's not forget the seagulls, who add a touch of mischief and personality to this beloved coastal landscape. So, the next time you're feeling nostalgic for the seaside, pack your bags, grab your loved ones, and set sail to create new memories that will last a lifetime.
---