Days out in Norfolk are a favourite for us Brits. If you're not quite sure what you can do in a day in Norfolk, here's your guide to the eastern county.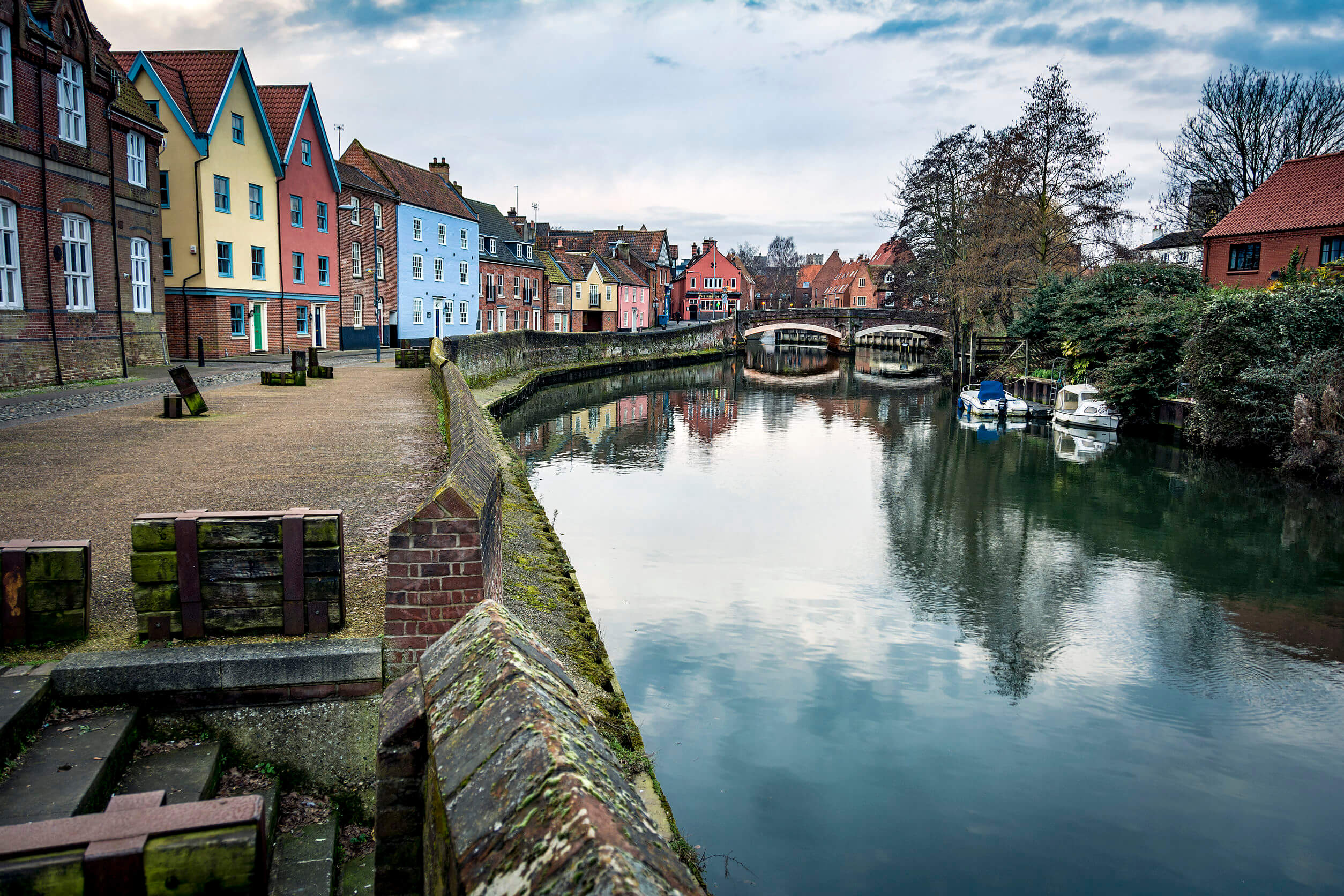 Hemmed in by the coast on one side and out into the lush expanse on the other, is the charming county of Norfolk. Ambling countryside landscapes merge with old-school architectures to keep your days out in Norfolk an adventure in diversity.
Norfolk's beach encompasses an untouched pier while the avenues are lined with England's traditional red-bricked buildings. Moody pubs present hearty fare and a comfortable atmosphere to relax in after a day out in the marshes; there are plenty of things to do in Norfolk that will bring you from circus shows to vast fields.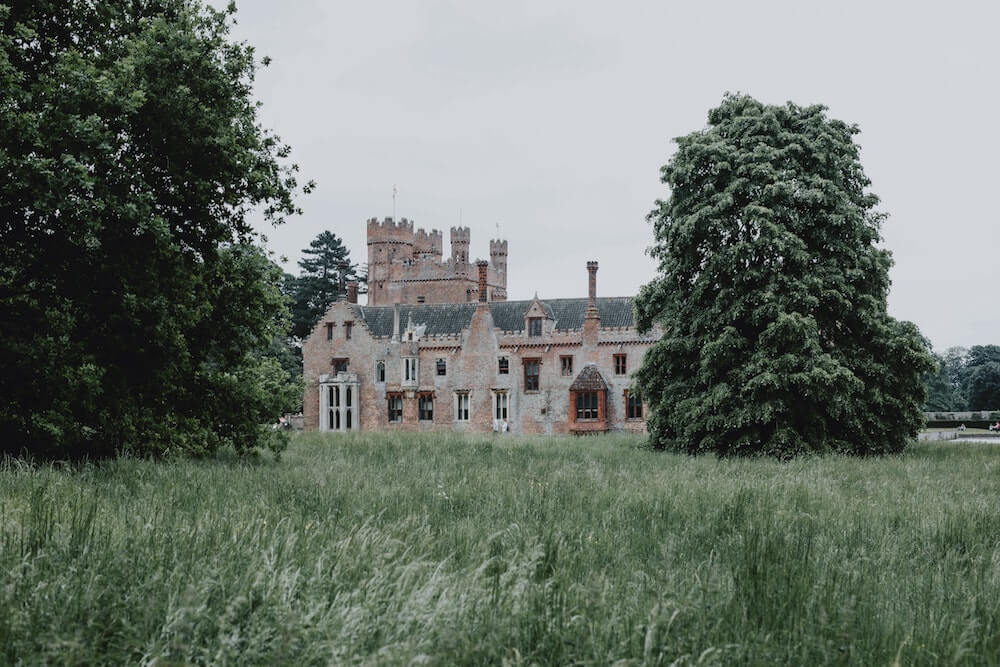 History tours here reveal a fascinating past. Norfolk is embedded with a multitude of historical monuments and heritage sites. So don't just stick to the more developed towns on your day out in Norfolk!
Many of these Norfolk attractions are out in more suburban or rural spaces.
If you're looking for essential things to do in Norfolk, here's a list of sights you won't want to miss.
I hope you enjoy your first of many awesome days out in Norfolk!
Best Days Out in Norfolk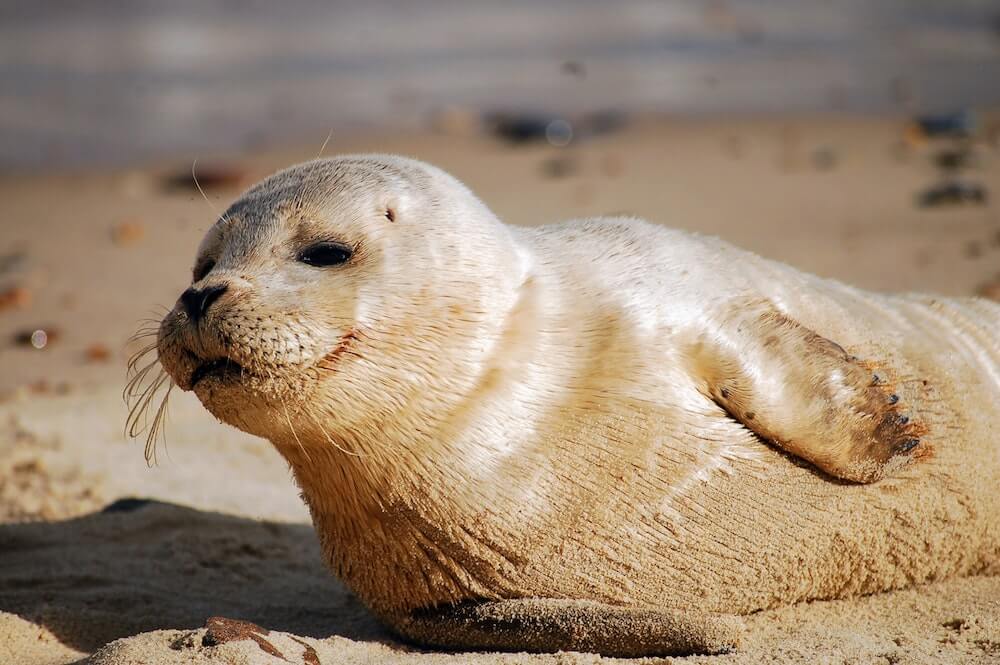 1. Clap with the seals at Blakeney Nature Reserve
The Norfolk special, ladies and gentlemen: Blakeney Nature Reserve and its collective of seals.
Situated along the north coast of Norfolk, this patchwork of salt marshes, tidal mudflats, sand dunes and tufts of farmland is one of the most popular things to do in Norfolk.
Recognised for its natural beauty and as a World Biosphere Reserve, many naturalists and conservationists come to explore its trails. There's plenty of history behind the Blakeney Nature Reserve's protected status too; the area once housed a medieval monastery and formed natural harbours.
Make it a point to visit Blakeney Point for close-up views of seals flopping about on shingled beaches on your day out in Norfolk. Hundreds of them occupy this land to happily flip their tails at visitors, or lounge lazily in the sun.
2. Wander the postcard-perfect Norwich Cathedral Quarter
Prep your camera for some snaps around Norwich Cathedral Quarter. This historic and quaint area captures the community-focused charms of township living. No doubt you'll snap away at this fairytale-like set, cobbled streets lined with matchbox cafés, stores and eateries. Brushed over in sun-worn colours, each building retains a sense of individuality.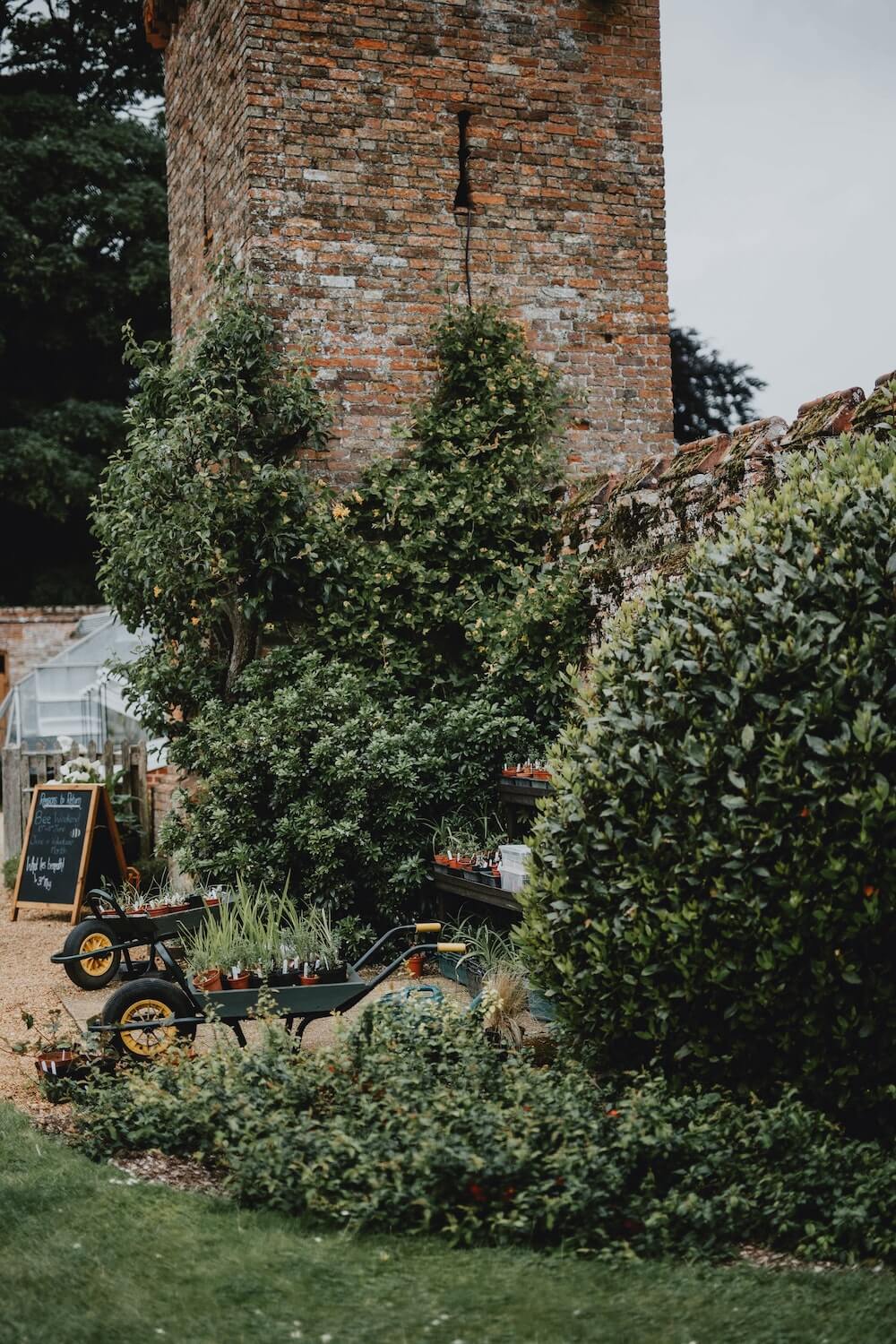 Of course, spare a decent amount of time to ogle at Norwich Cathedral, after which the area was named after. The 1096 construct was stunning – you'll be enamoured by its cream-coloured limestone exterior and imposing spires. Pay close attention to the cloisters as it displays some of the most ornate carvings in the country.
Norwich Cathedral is a beautiful landmark to enjoy tea around. It's one of the most popular places to visit in Norwich, and you can spend the day mooching the vicinity afterwards.
3. Walk along Cromer Pier
Like all seaside towns, you can expect to see a local pier on your day out in Norfolk. The old-fashioned Cromer Pier extends 151 meters out towards the North Sea with a surprising attachment on one end – a Pavilion Theatre from early 20th-century.
It's not your usual boardwalk-over-water for sure.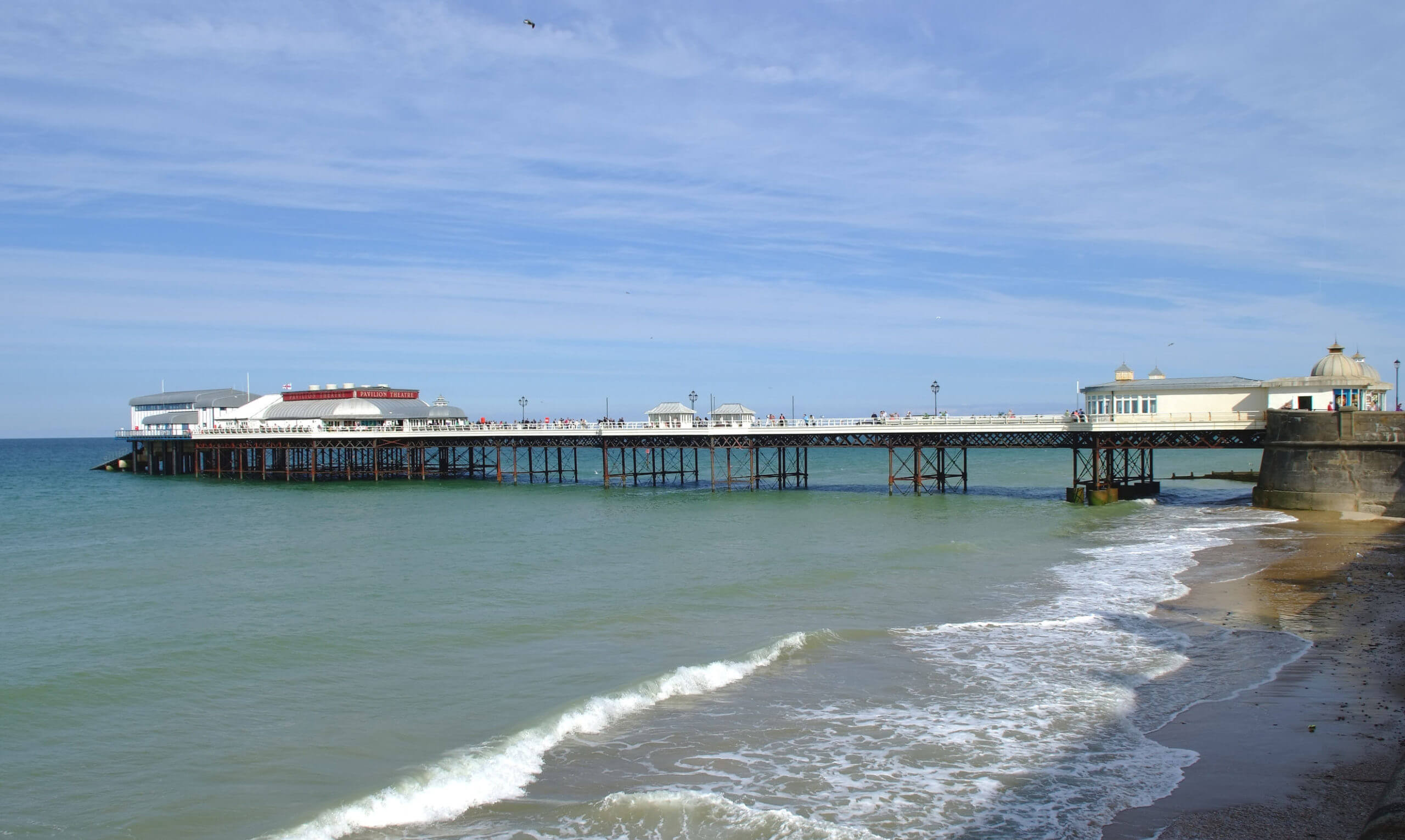 Enjoy the brief stroll up to the theatre and the tangy ocean spray after lunch for some slapstick entertainment. West End ballads (complete with dramatic costumes) will keep you well-occupied before you retire for a hearty British supper at a nearby pub.
Cromer Pier provides the quintessential day out in Norfolk for you to enjoy the great British seaside.
4. Learn about Norfolk's history at Norwich Castle Museum & Art Gallery
There's nothing better than understanding the history of a place before touring it; this way, you'll get a better sense of what makes it so special and how each landmark contributed to the growth of the region. When you're planning your days out in Norfolk, schedule Norwich Castle Museum & Art Gallery to be one of the first on your list.
Founded after the Norman Conquest, what was originally a medieval royal fortification later become the official home to Norwich Museum in 1894. It's one of Norwich's 12 heritage sites, and one of the city's main attractions.
You'll find archaeological exhibits alongside natural history galleries and a staggering amount of art from the region. The castle itself is of course, also a historical monument to be admired. You can spend quite a few hours taking in all the artefacts and information boards to learn more.
5. Catch a thrilling performance at Hippodrome Circus
No day out in Norfolk is complete without catching a show at the famous Hippodrome Circus – it's definitely a few hours of magic you don't want to miss out on.
As Britain's last-surviving full circus building that was put up in 1903, the Hippodrome has all the elements of a classic circus spectacle. You'll get a kick out of its circular design and cozy audience seating for sure!
The lively entertainment within is a huge contrast to the languid seaside atmosphere outside, making it a great schedule insert when you're done with garden walks. Not convinced? It once hosted magicians like Houdini and the mime master Charlie Chaplin. You're guaranteed a riveting show.
6. Bask in tranquil nature at the Sheringham Estate
'Peaceful and invigorating' sums up a day out in Norfolk – more specifically, the stunning Sheringham Park. If you're in need of some quiet and space, set off for this landscape park and garden to discover mature woodlands and diverse plant life. Rhododendrons, azaleas and magnolia clusters are sure to cheer you up.
Support the park with a vegan ice cream from the on-site coffee shop as you wander the canopied trails.
And, if you have the time, drop by the nearby Baconsthorpe Castle or Sheringham Beach to make the most of your day out in Norfolk. They're both lovely places to enjoy a picnic at.
Sheringham Hall is also a fun thing to see in Norfolk.
7. Explore the Holkham Hall estate
Built in the 18th century is one of England's most stunning Palladian style architecture: Holkham Hall. Commissioned by an earl, its stately pillars and stocky frame ensured that the building lived up the wealth of its owner; the interior is understandably opulent.
If you're looking for a lovely walk outdoors, Holkham Hall's fresh lawns and carefully maintained grounds are perfect for the casual wanderer. You'll find many pet owners taking their little ones out on a stroll. To seal the deal, there's even an on-site café with varied food and drink options, catering to guests with quality service. Definitely an afternoon itinerary to check off your list!
---
READ MORE
---
8. Sign up for a magical night at Thursford
Thursford is the pinnacle of Norfolk tourist attractions, a spectacle of sights that never fails to amaze. A wonderland that houses the Thursford Garden Pavilion, Steam Engine Museum, Christmas Spectacular and Santa's Magical Journey into Christmas – things are always twinkling, twirling and never dull.
Make sure to book ahead for an extravagant show of music and dance; Thursford's famous stage heats up the area even in the winter.
Santa Claus makes a personal journey to see you, bringing with him busy elves, giant teddy bears, penguins and a magical snowman family. If you prefer something more science-y, the Steam Engine Museum is a blast.
9. Enjoy a locomotive ride around Bressingham Steam & Gardens
Bressingham Steam & Gardens promises multiple attractions, especially geared towards families with kids. Steam museum and garden in one, the site boasts a collection of steam engines and vehicles for you to gush over.
Colourful rails take you around the magnificent gardens and woodlands; there's even an old-fashioned Fairground.
Those who like to chase the olden days will be happy to know that Bressingham is home to the Dad's Army exhibition. Fictional set-ups depict nostalgic post offices, butcher shop and other iconic sights from the television series.
Don't tell him, Pike!
10. Grab delicious bites at Norwich Market
What better way to blend with the locals than meeting them on their turf?
One of the best things to do in Norfolk is to grab a bite at Norwich Market. Here you'll find fresh produce and some 200 stalls of Indian, Chinese, Thai and Italian delights. Since it's an outdoor market, you'll have to plan around the weather.
You can trace the market's roots back to the 11th century and up until the plague in late 14th century, it was one of the most prosperous trading hubs across the country. Now, it's close-knit stalls and mix of both processed and fresh products nets a loyal network of customers. As for visitors like us, the market is a charming attraction not to be missed on your day out in Norfolk.
More things to do on a day out in Norfolk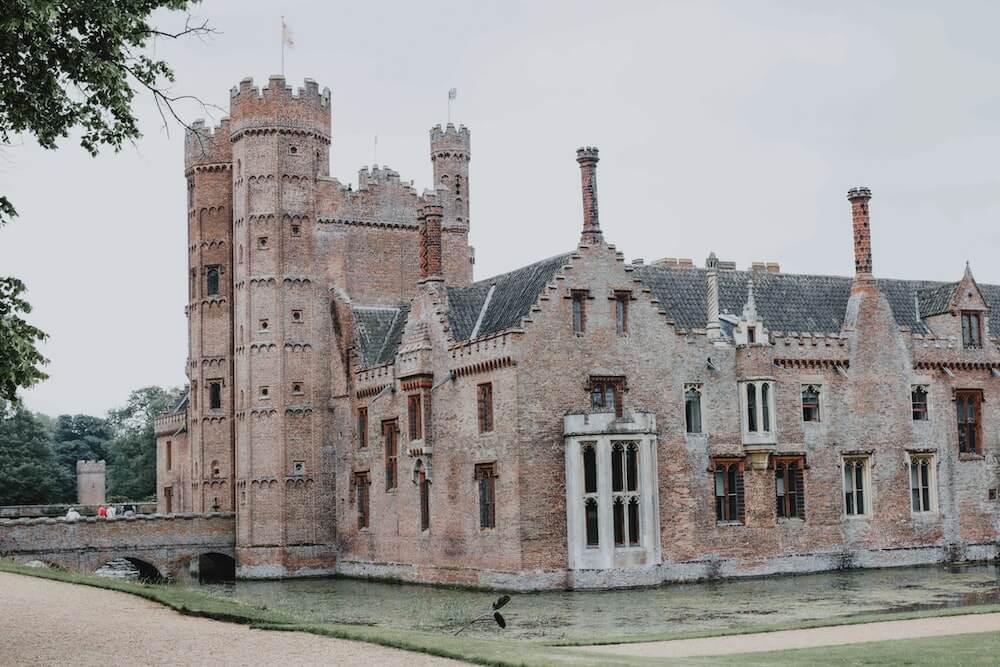 11. Old Hunstanton Beach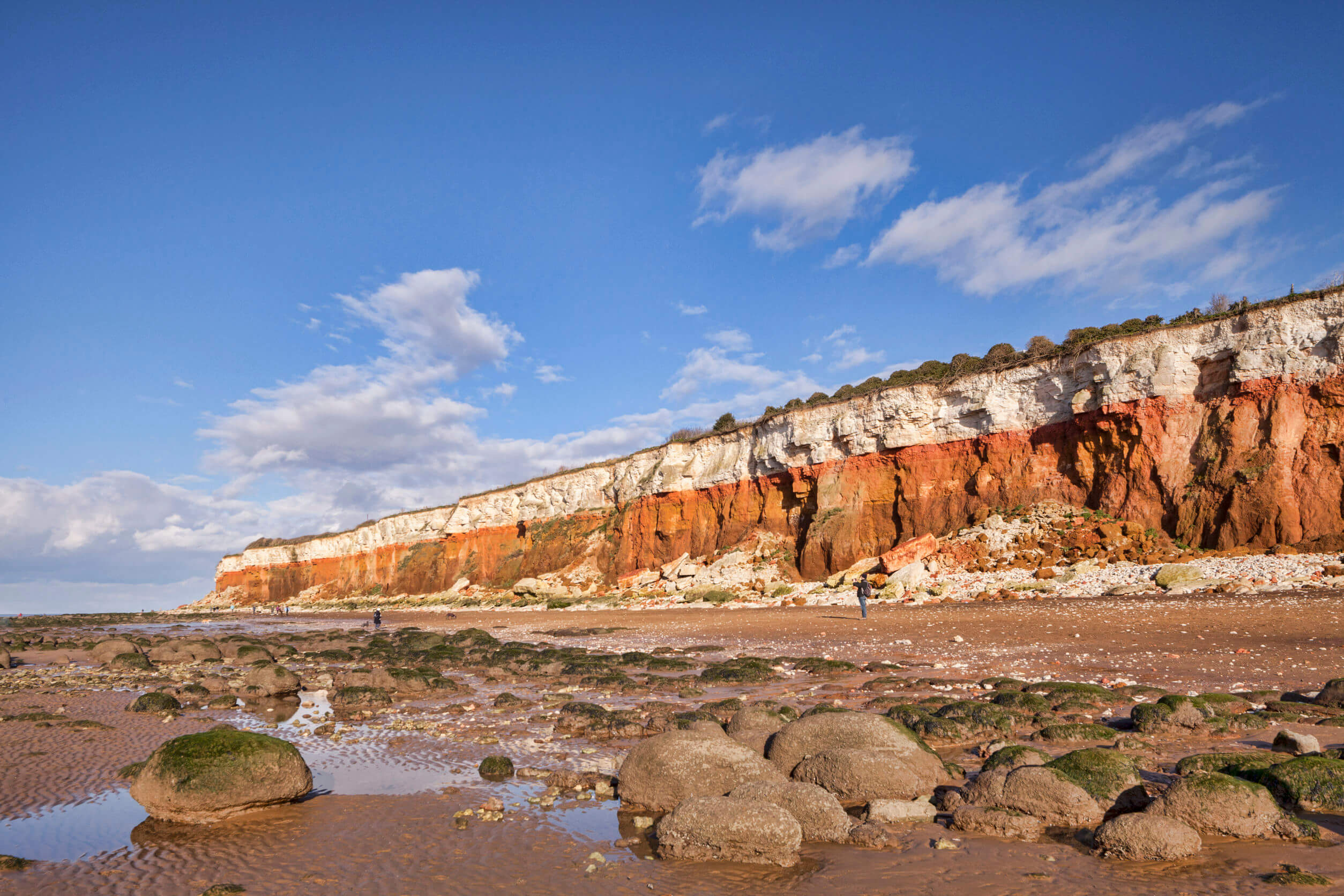 12. Eaton Park
13. Wells-next-the-Sea
14. Plantation Garden
15. Dunwich Heath
16. River Wensum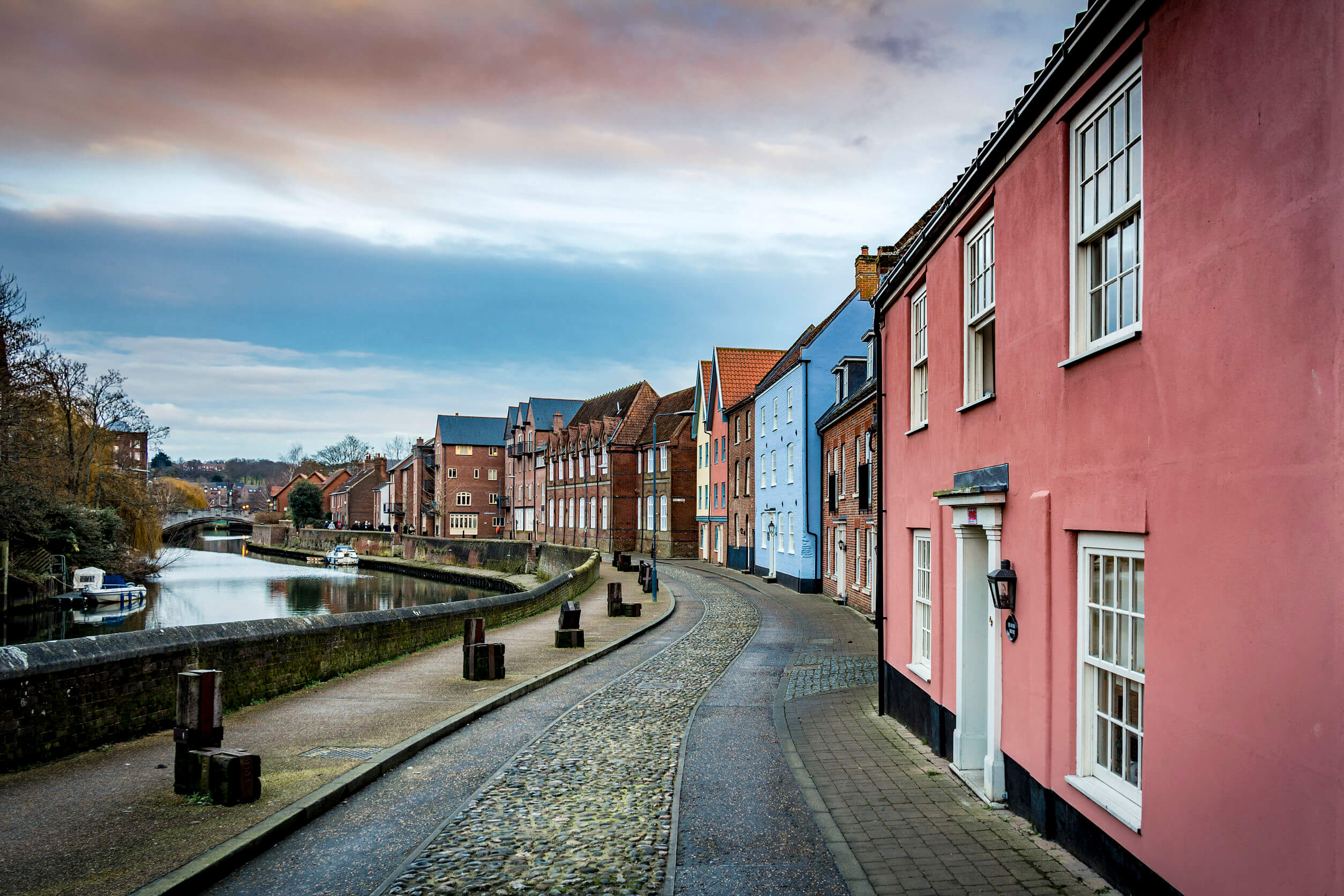 17. Hindringham Hall
18. The Devil's Punchbowl
19. The Norfolk Broads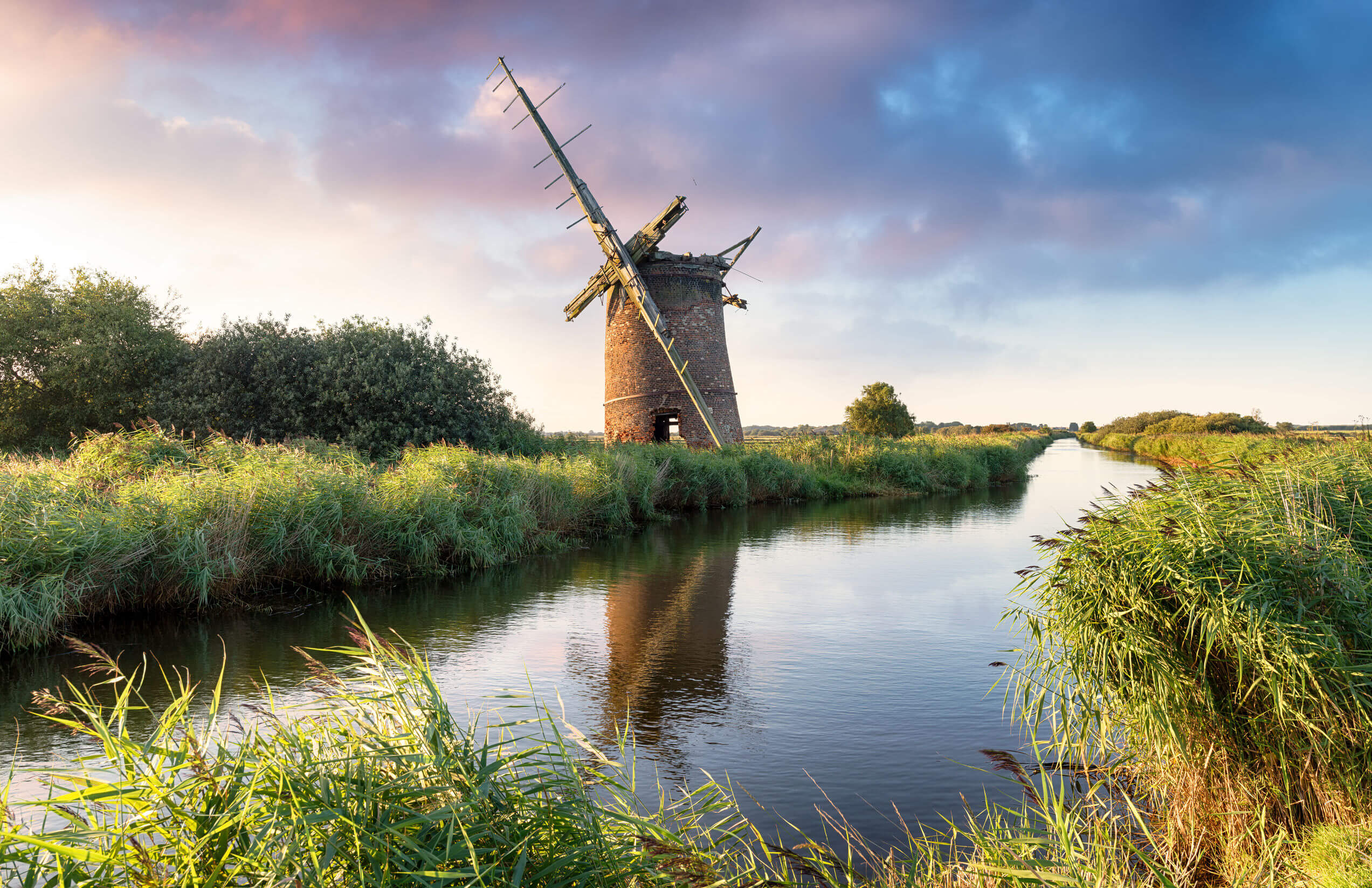 20. Day trip to Grime's Graves
21. King's Lynn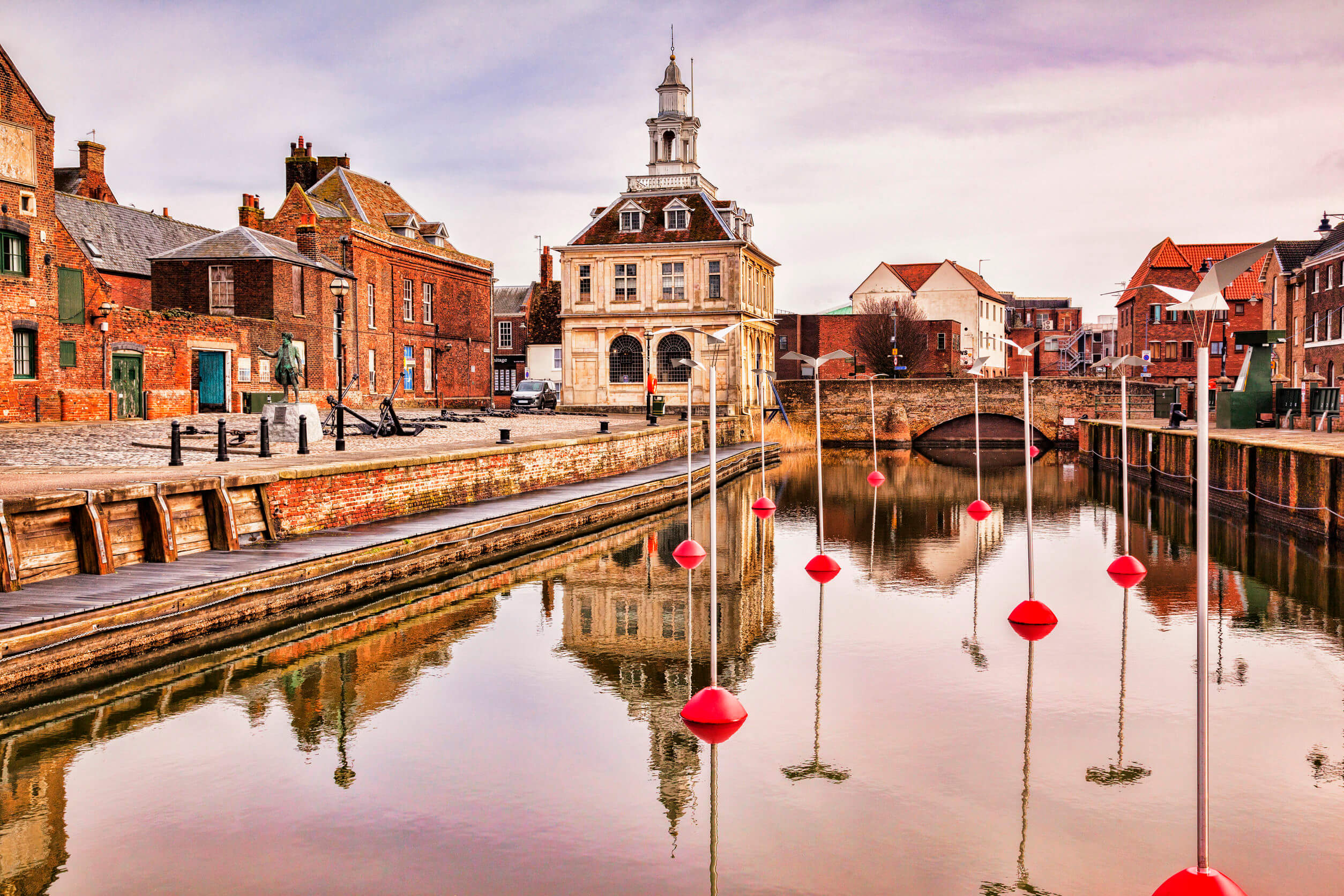 22. Blakeney Harbour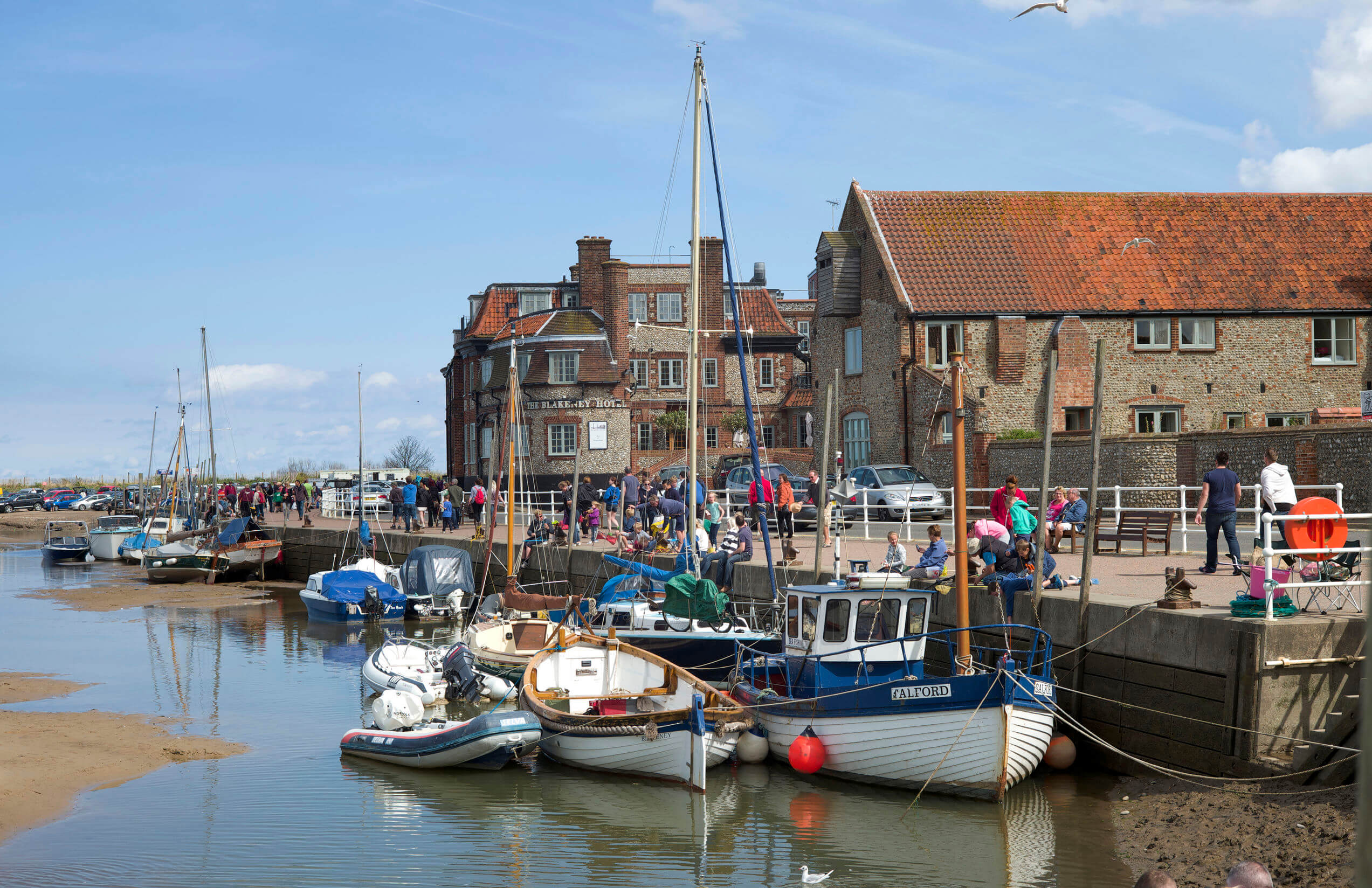 ---
Where's your next day out then?