There are hundreds of stately homes in England for you to discover. If you're a history and architecture lover looking for a day out in England, this is your answer.
The impressive stately homes in England have been around for years, and the biggest and best will have whole teams to ensure they stay this way forever.
If you're a fan of visiting ancient and historic buildings then this article is just for you.
Stately Homes in England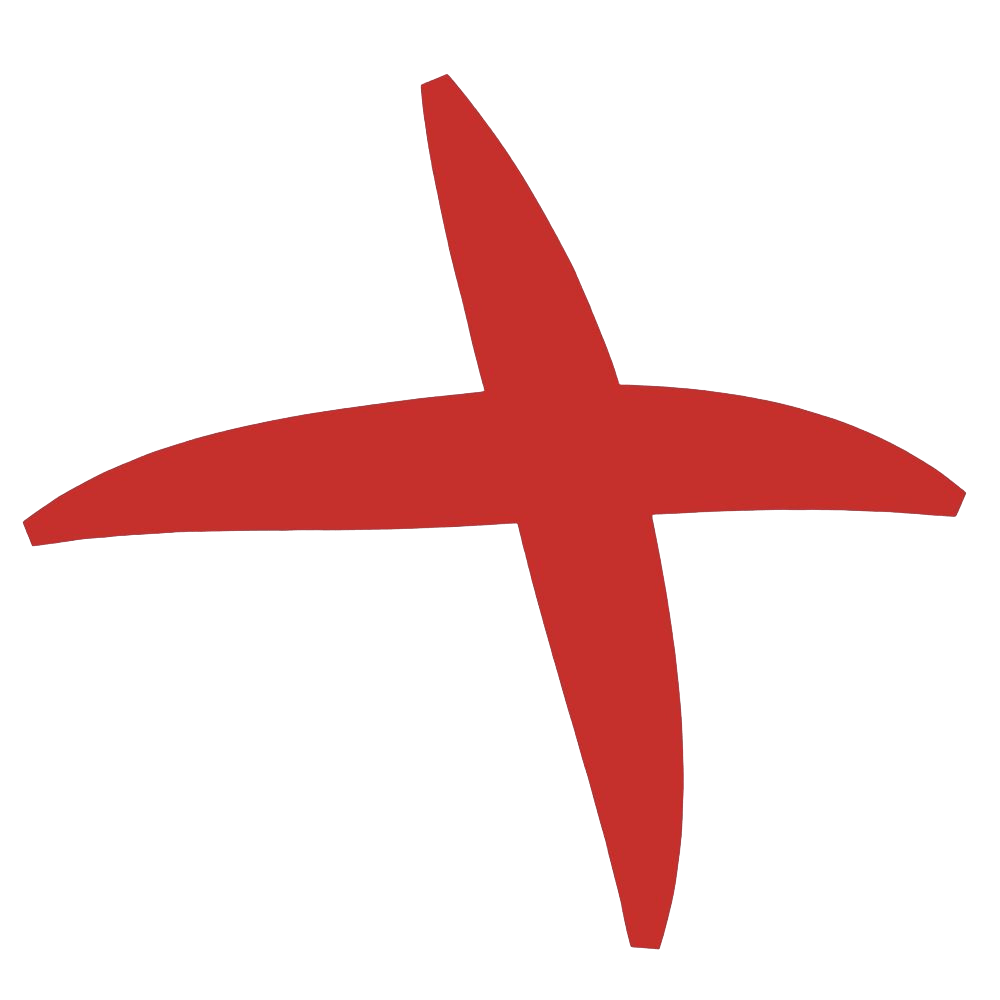 [cmtoc_table_of_contents]
What is a 'stately home'?
Stately homes are huge mansions that are not only beautiful but are also an epitome of perfect architecture. Since some of these stately homes are situated in the countryside, they are also known as 'country homes of England'.
Generally though, they're more often referred to as stately homes.
Here's a list of the best stately homes in England that you can visit for a day out to learn about these amazing historic buildings.
1. Chatsworth House
Located in Derbyshire, Chatsworth House has been home to the Cavendish family since the 1500s.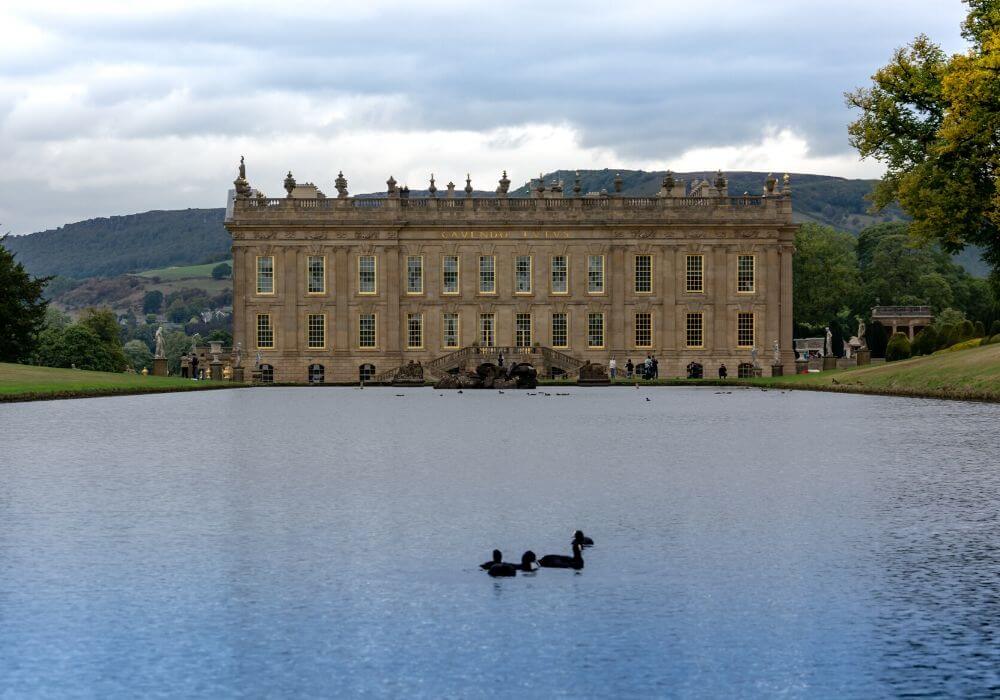 The family still lives there however; it is open for the public too. The rooms are huge and filled with artistic paintings and murals.
The huge building also has a wonderful bright green garden covering 105 acres.
There's also the option for fine dining at Chatsworth House. Just to note as well, it's one of the best days out in the Midlands at Christmas.
Address: Bakewell DE45 1PP
2. Petworth House & Park
Managed and maintained by the National Trust of England, Petworth House & Park is located in the South Downs, in West Sussex. Petworth has arguably one of the best art exhibitions – the interiors of this stately home are gorgeous.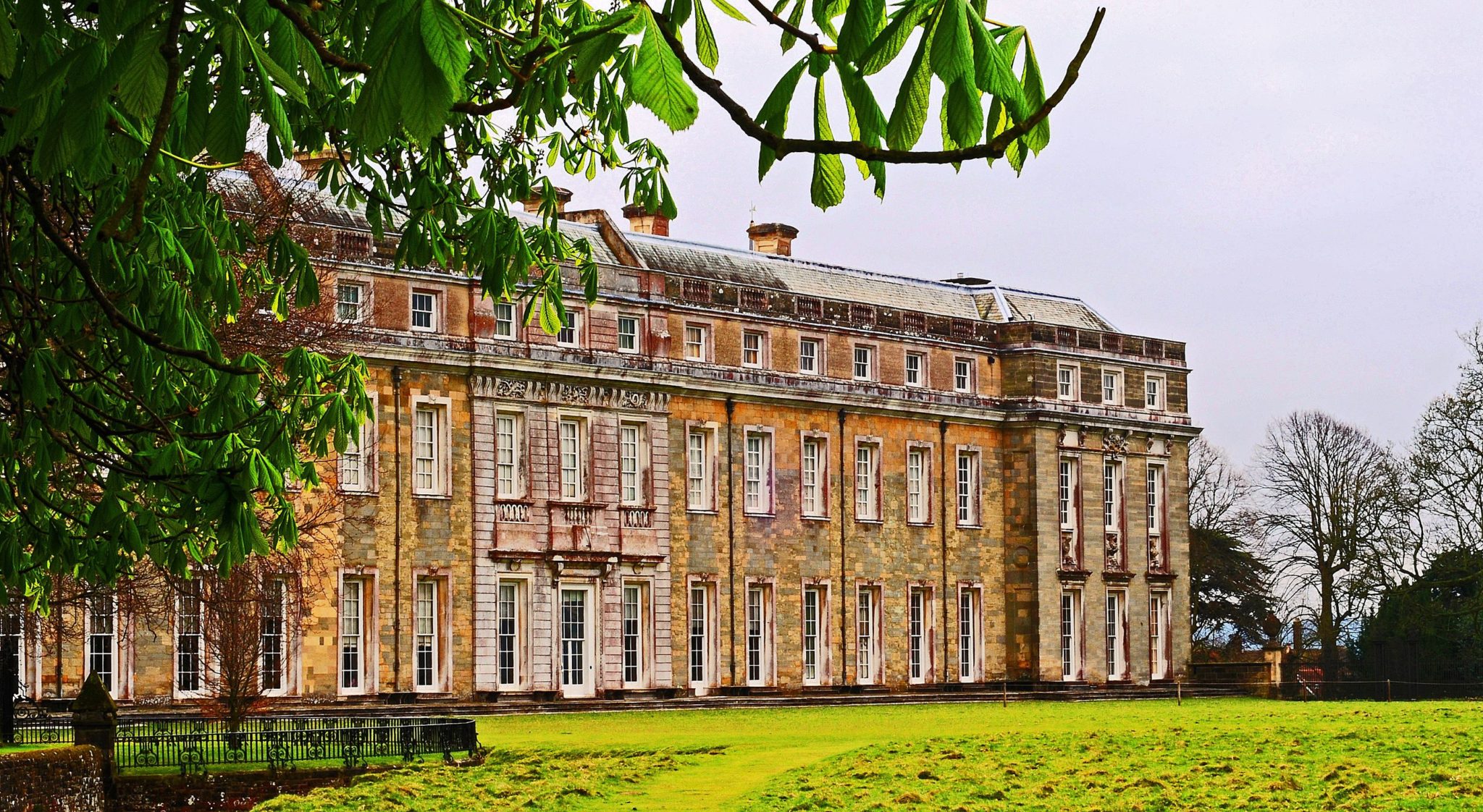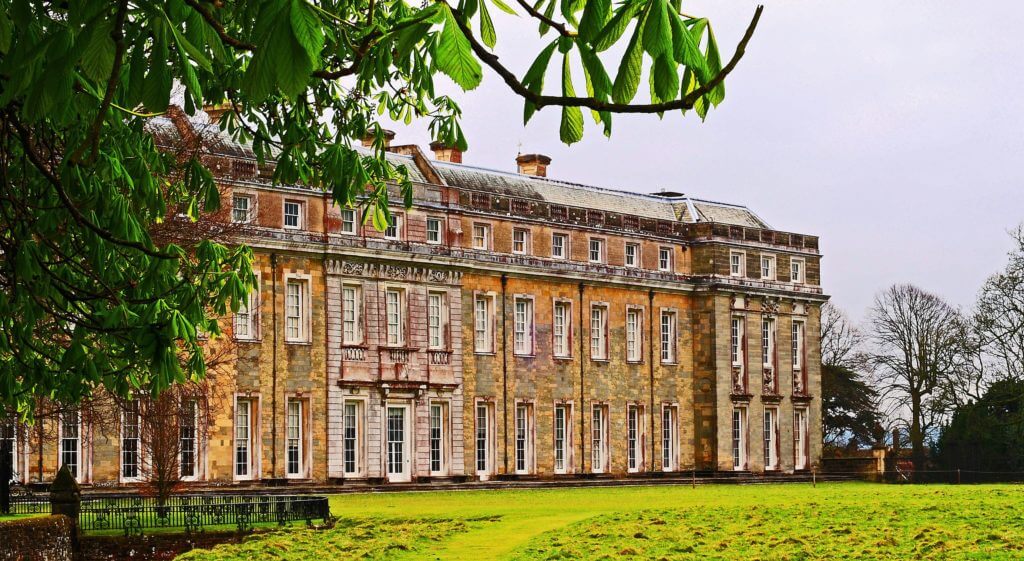 Some of the best artists like Reynolds, Titians, and Van Dyck have their masterpieces hanging in the Petworth.
Along with the building, Petworth is also known for its heavenly Deer Park over 700 acres of land.
Address: Church St, Petworth GU28 0AE
3. Blenheim Palace
Blenheim Palace is the largest stately home in England and is a UNESCO World Heritage Site in Oxfordshire.
The palace has a rich history; it is the only non-royal country house that has the word 'palace' along with it. Blenheim Palace was the reward to John Churchill for his military expertise against the battles with French.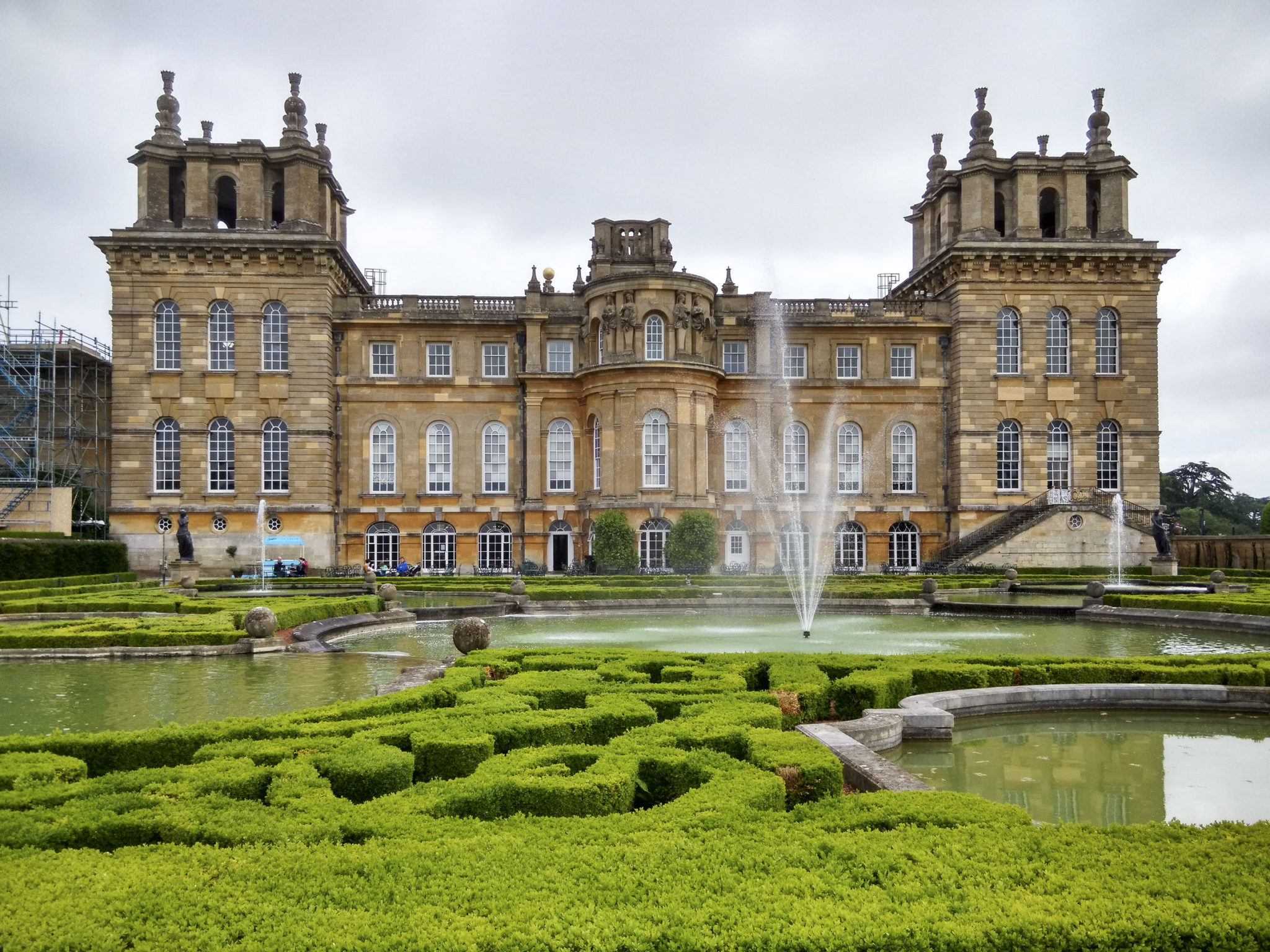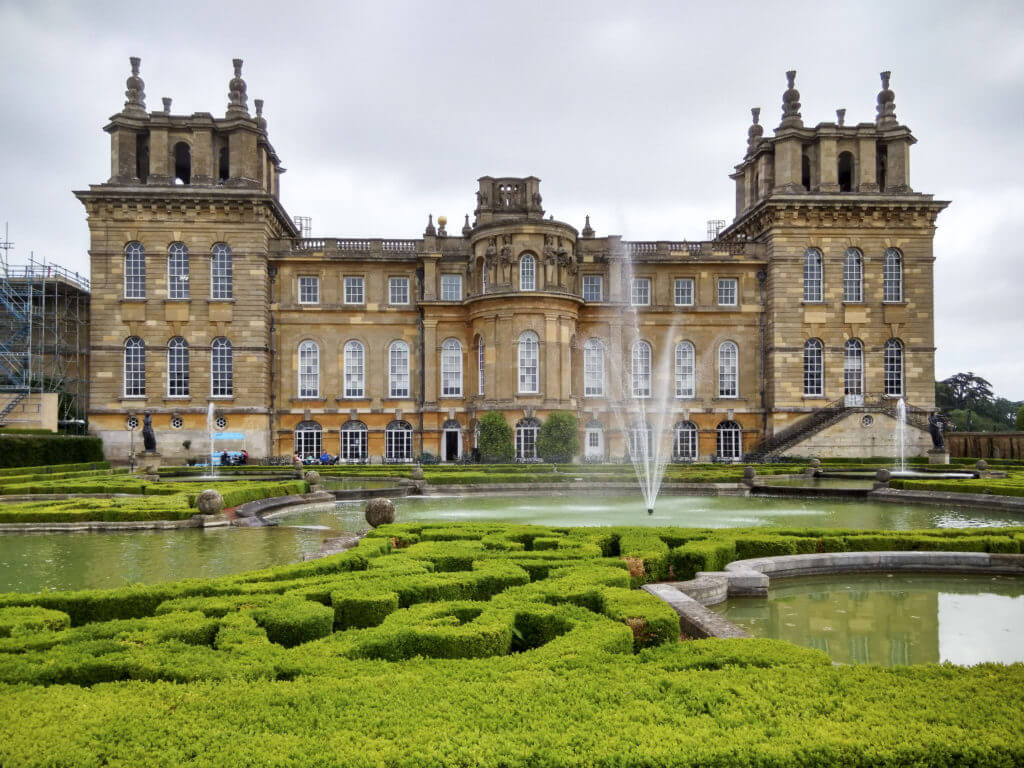 Visit and enjoy the ancient English baroque architecture. The building is also filled with marvellous paintings and sculptures. It is also surrounded by the garden that adds to the beauty of this palace.
Blenheim Palace is one of the most well known stately homes in England.
Address: Woodstock OX20 1PP
4. Highclere Castle
Built with the Jacobethan architectural style, Highclere Castle in Newbury, Hampshire, instantly gained popularity earlier in England. The gothic designs of the exterior, as well as the interiors, are stunning. Expect to see stunning big paintings by the likes of Sir Joshua Reynolds.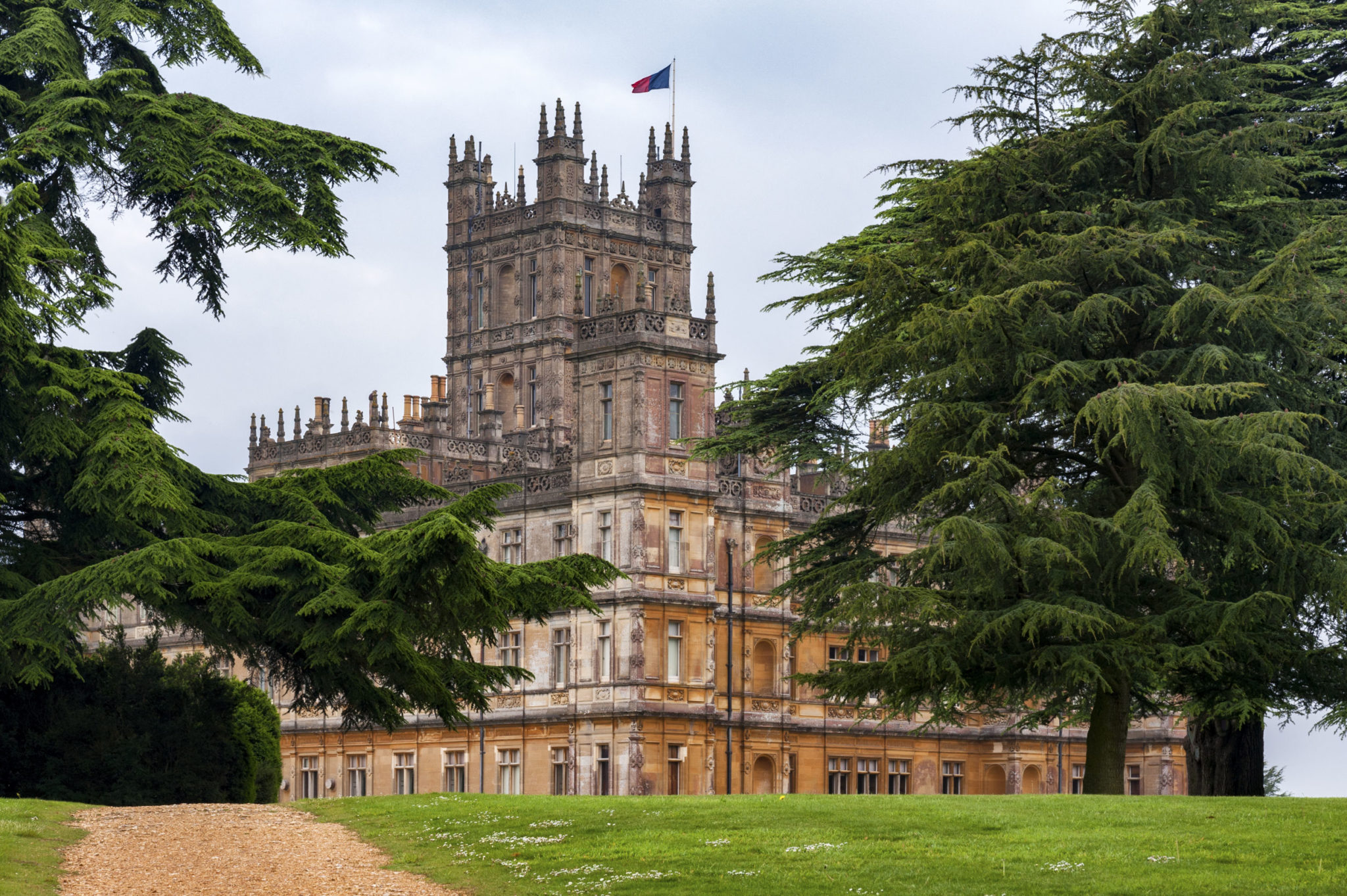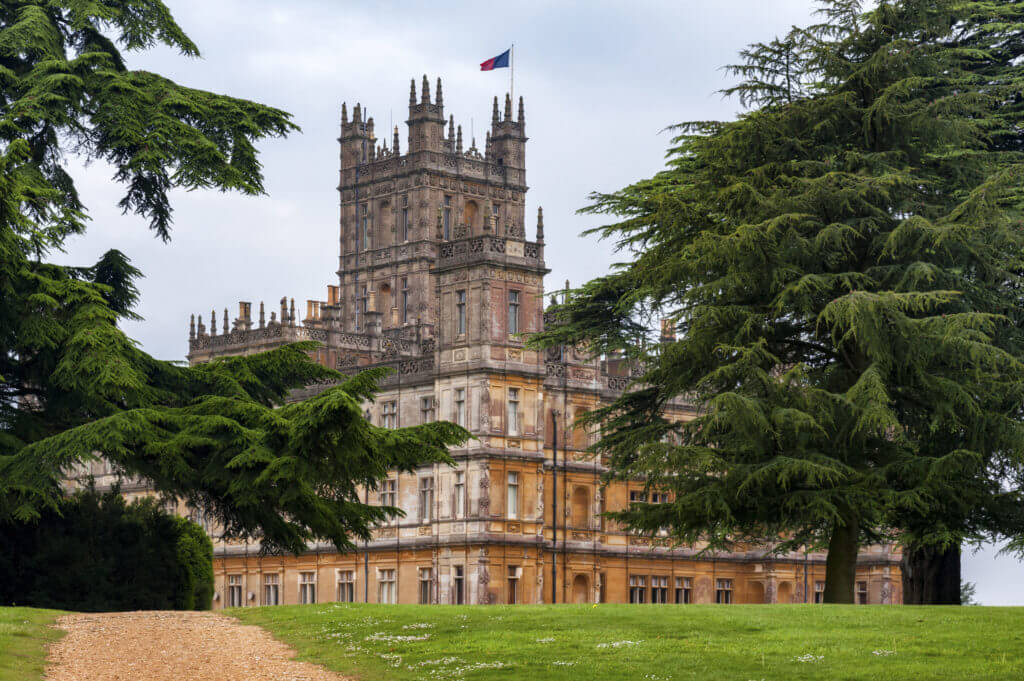 This picture-perfect castle is also popular due to the famous TV series Downton Abbey.
Highclere Castle is known as one of the best stately homes in England thanks to the amazing gardens.
Address: Highclere Park, Highclere, Newbury RG20 9RN
---
READ MORE on DAYS OUT IN ENGLAND
How to Save Money on Day Trips for Students
Do You Need Travel Insurance if You Travel England?
Where are the Best Ski Slopes in England?
---
5. Osborne House
Osborne House on the Isle of Wight is known as Queen Victoria's holiday home. The inside of the main building is amazing – you should definitely watch the film Victoria and Abdul to get you excited about visiting as some of it was shot there.
The beautiful huge halls, stairways and stunning carpets will capture your heart right away.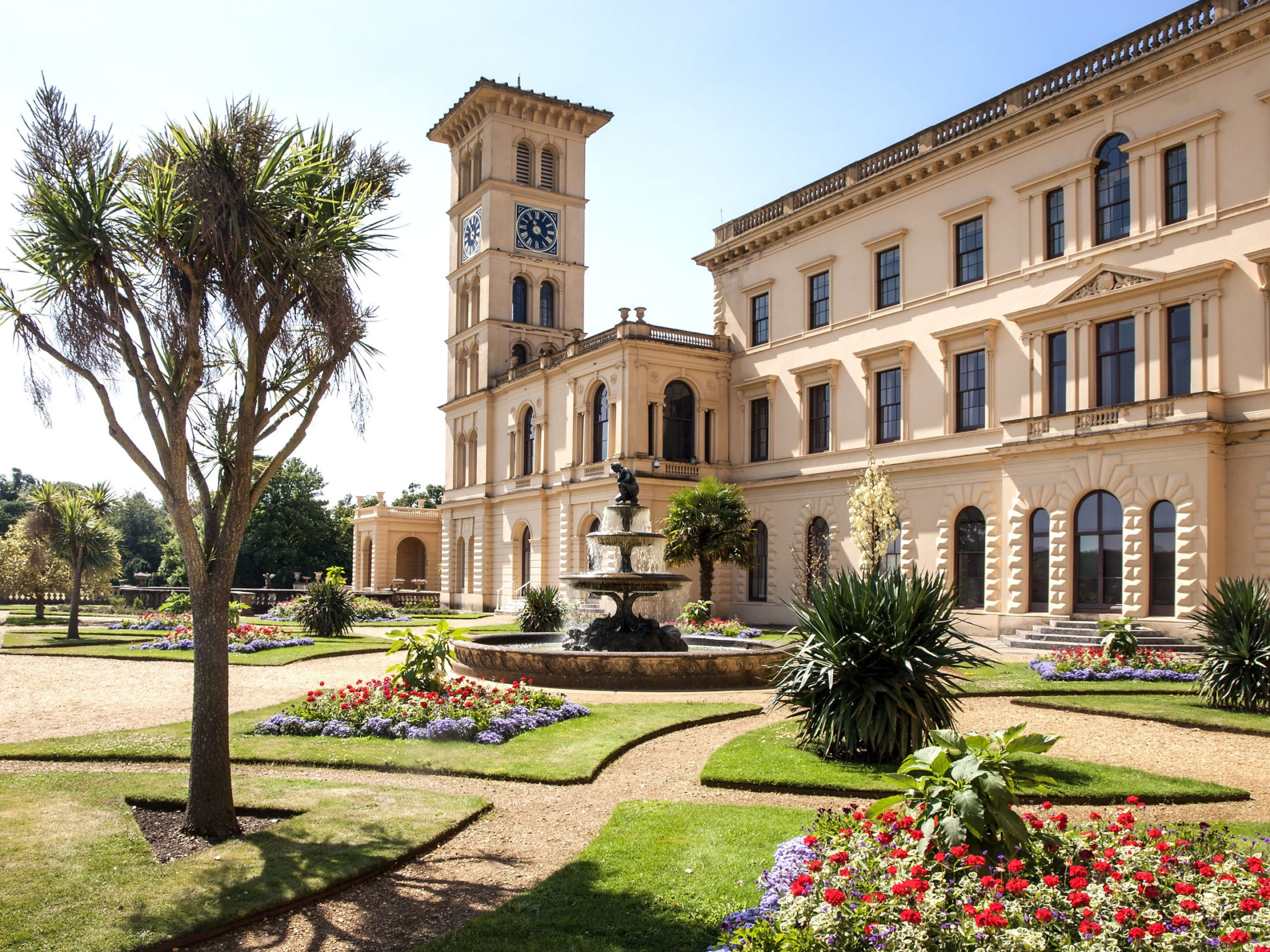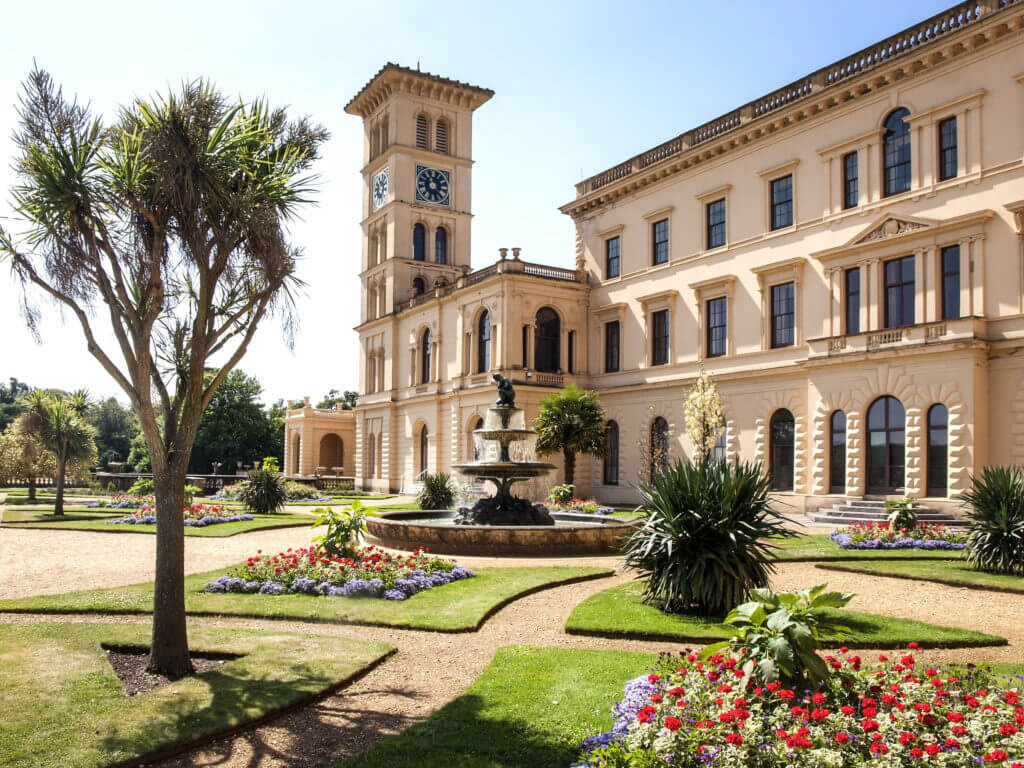 Queen Victoria and Prince Albert bought their children here to play at Swiss Cottage at the bottom of the garden, and to enjoy the beach front coastline looking out to Portsmouth.
Osborne House is my favourite stately home in England, and is perfect for a day out for all ages. The best thing to do is head on down to the beach and get an ice cream to enjoy in the deck chairs. There's also a wonderful shop, and a cafe to eat in too.
Address: York Ave, East Cowes PO32 6JX
---
HOW HIGH CAN YOUR SCORE ON THIS ISLE OF WIGHT QUIZ?
---
6. Alnwick Castle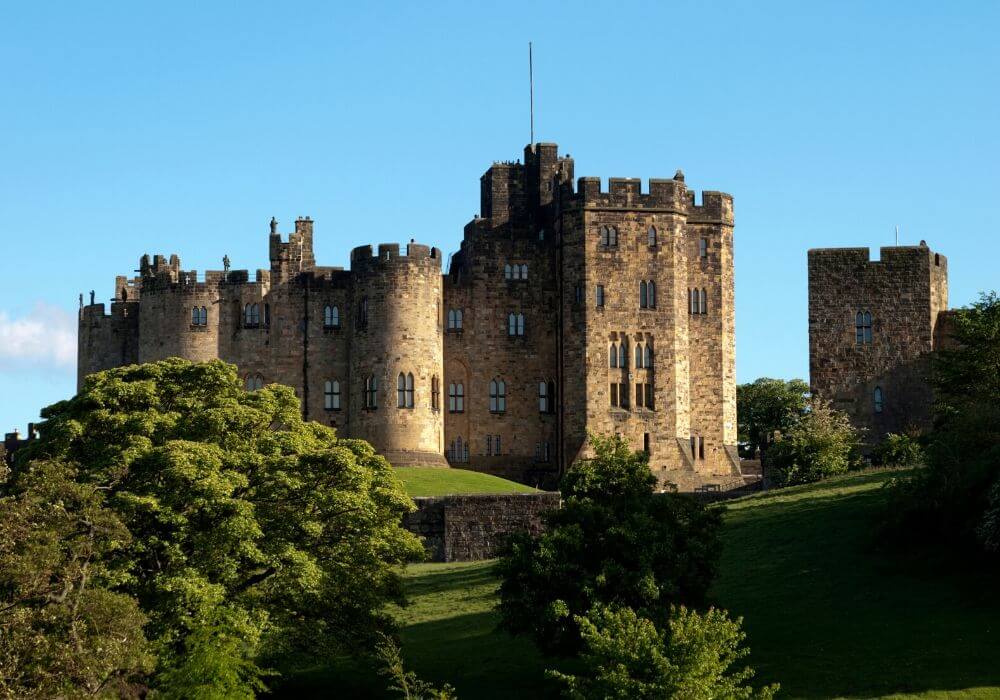 THIS IS A HARRY POTTER FILMING LOCATION!
If as a child, you desperately wanted Hogwarts from the movie Harry Potter then Alnwick Castle must your number one stately home in England.
Alnwick is situated in Northumberland and apart from its ancient structure that gives the middle ages vibes, it is also surrounded by a huge garden that is worth a visit too.
Visit the Treehouse Restaurant nearby to really make a day of it.
Address: Alnwick NE66 1NQ
---
7. LutonHoo House
Almost spread over 1065 acres of land in Bedfordshire, LutonHoo House is a neoclassical home that's a pleasure to visit.
Along with the magnificent building it also has an amazing garden with golf and a lake for fishing too.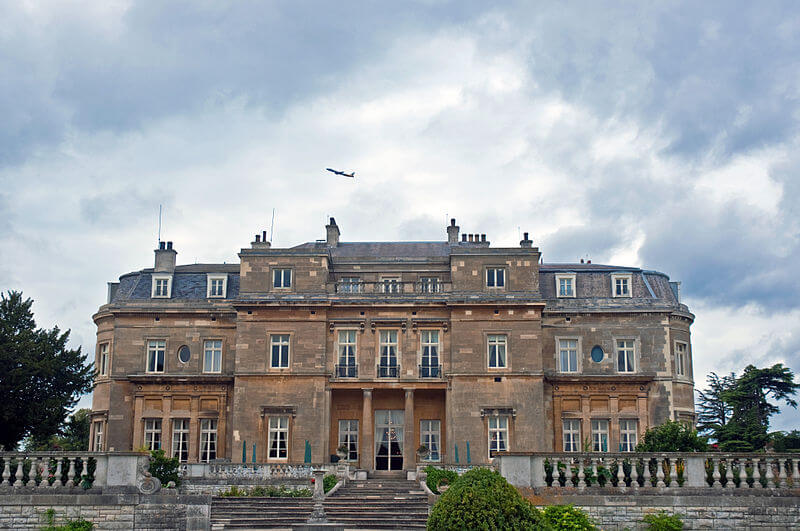 LutonHoo was recently turned into a five-star hotel with a full-service spa. The rooms in the LutonHoo House are huge and very comfortable. And, I just love saying 'LutonHoo'.
Address: The Mansion House, Luton LU1 3TQ
8. Newstead Abbey
Newstead Abbey in Nottinghamshire was once owned by the famous romantic British poet, Lord Byron. The building has a rich and eclectic history, featuring ghosts, sunken treasure, the touching tomb of a faithful dog, a waterfall you can go behind, and a mini fortress – of course you can learn more by visiting this fascinating Stately Home.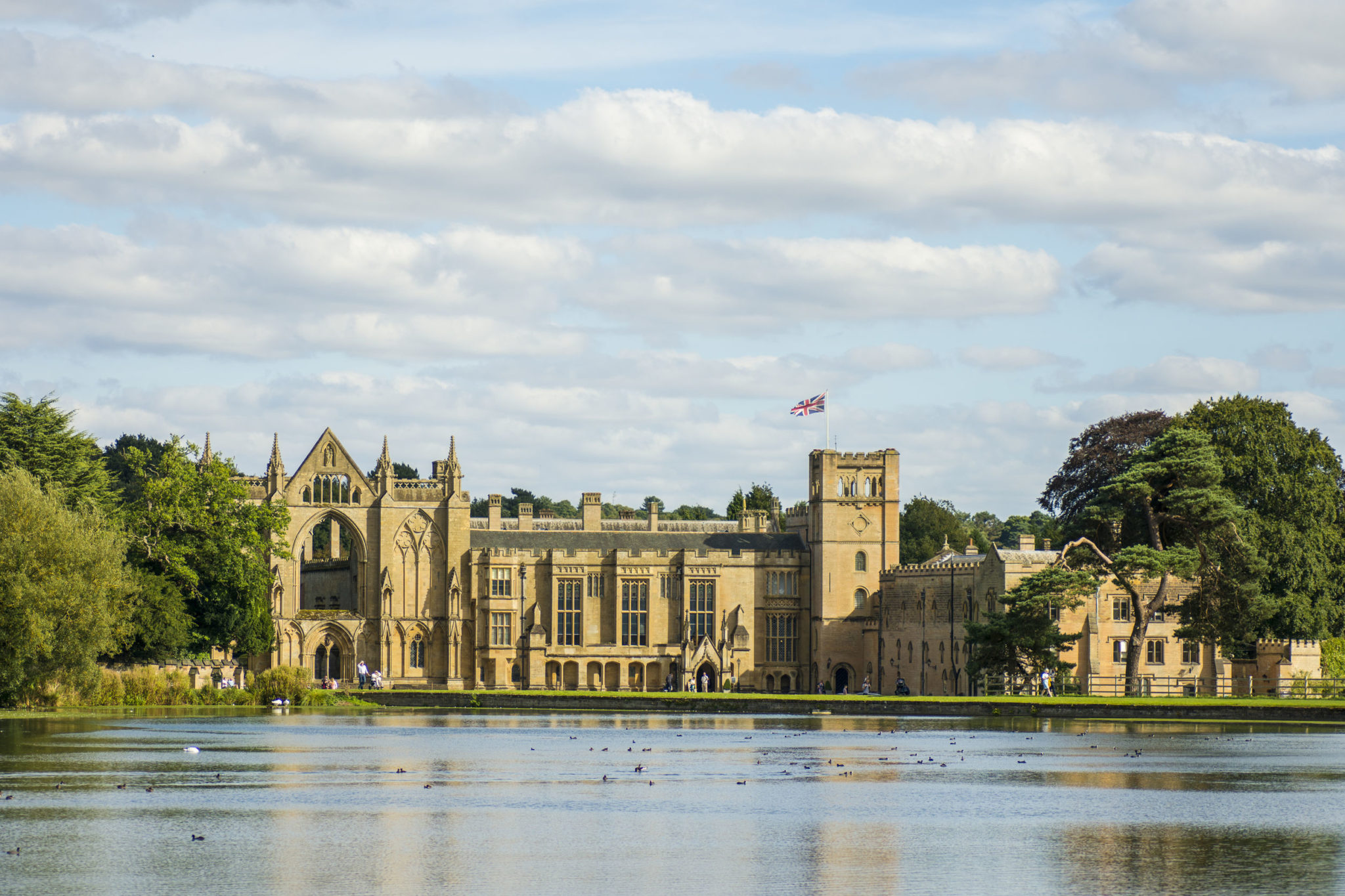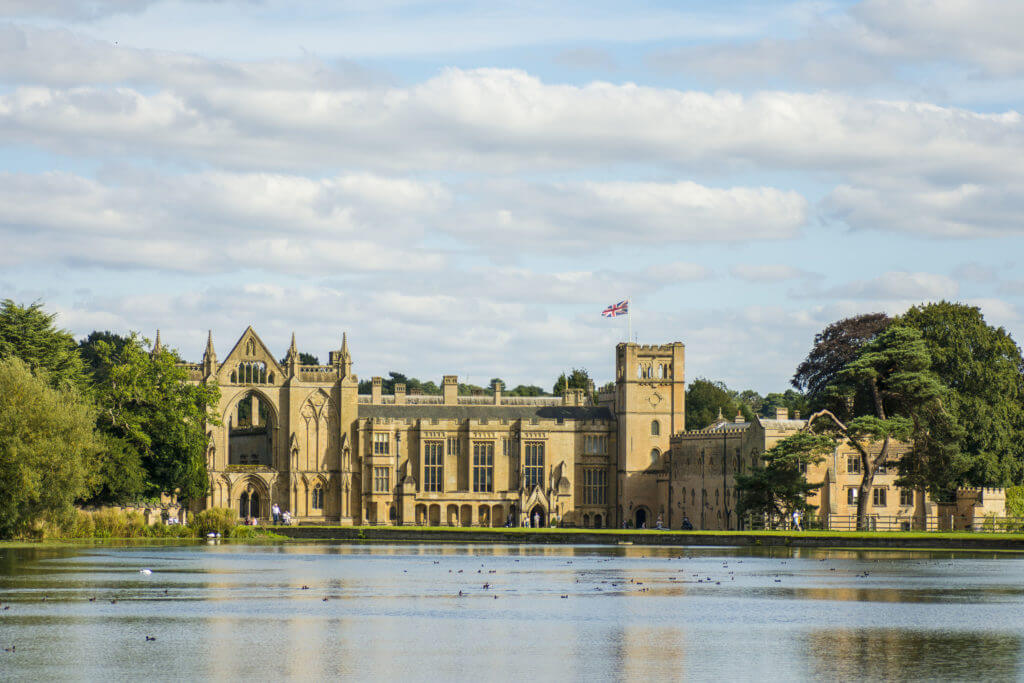 The beautiful historic house is set in a glorious landscape of 300 acres of gardens and parkland. Inside Newstead Abbey you can explore the Victorian room settings, and the poet's private apartments too.
Like many of England's stately homes, people visit to see the impressive flowers changing throughout the year. If you've been once, you can go again and have a different view through the rhododendrons.
Address: Newstead Abbey, Newstead Village, NG15 8NA
9. Knole House
Like many stately homes in England, Knole House is under the custody of the National Trust who preserve its originality.
You'll find this stunning country house in Kent.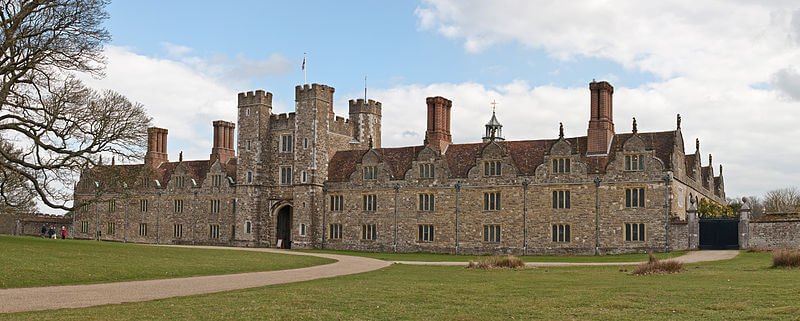 Knole House was once considered the archbishop palace but with time, the mansion was transformed into a stately home. The interiors of the Knole are based on a Jacobean style, with medieval furniture.
The house is five centuries old and was once owned by Henry VIII, who used to hunt here. Past owner John Frederick Sackville (the 3rd Duke of Dorset) curated much of the impressive art collection here – with works by Sir Joshua Reynolds and Thomas Gainsborough too.
In 1946 Knole was gifted to the National Trust to be opened to the public. Nowadays you can go on a tour around the impressive building, and the gardens too. Knole House has just been through a period of restoration, making it one of the best kept stately homes in England to visit.
Address: Knole House, Sevenoaks TN15 0RP
10. Attingham Park
Attingham Park Stately Home is very popular among travellers thanks to its unique interiors. This is another stately home looked after by the National Trust.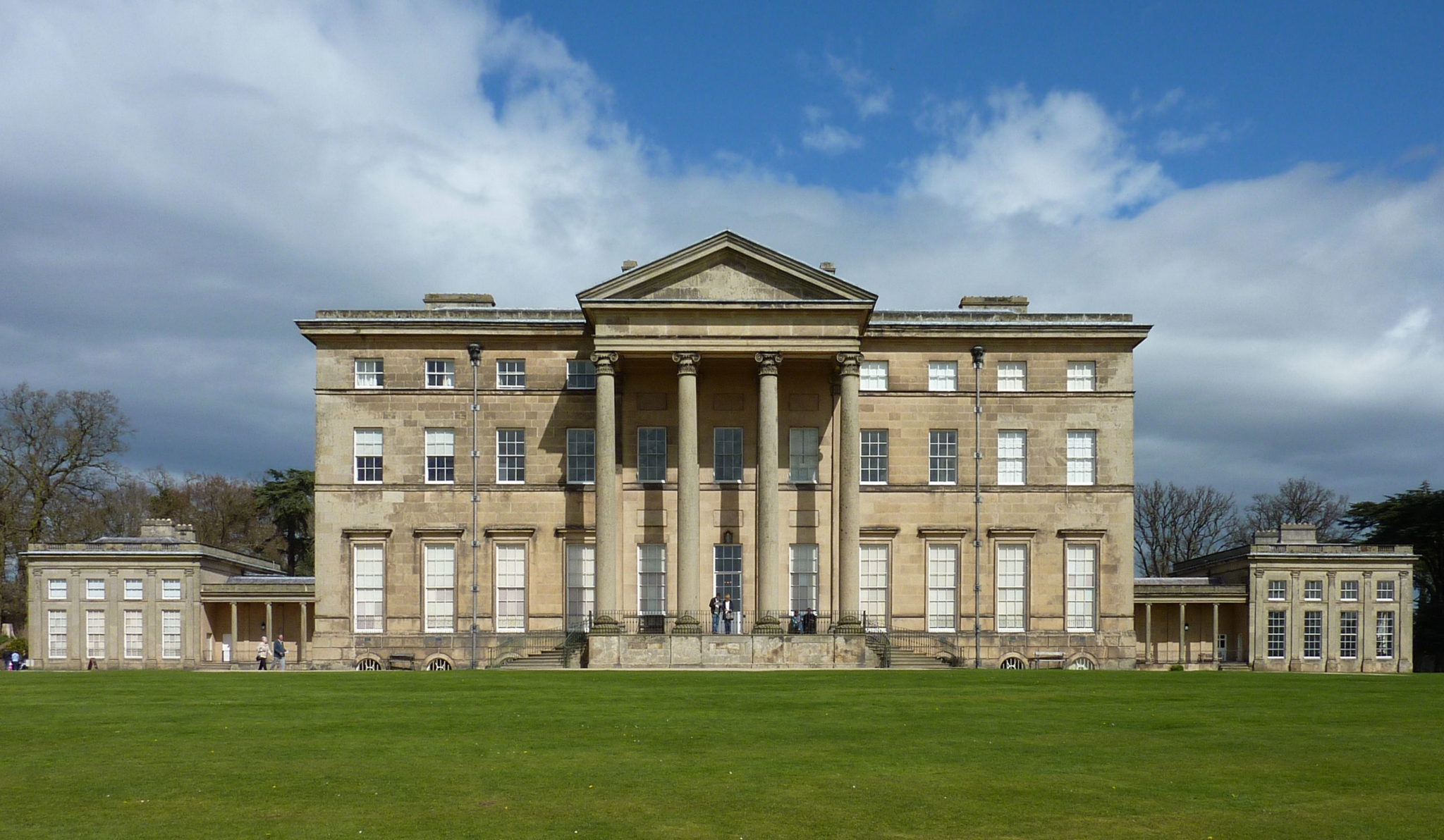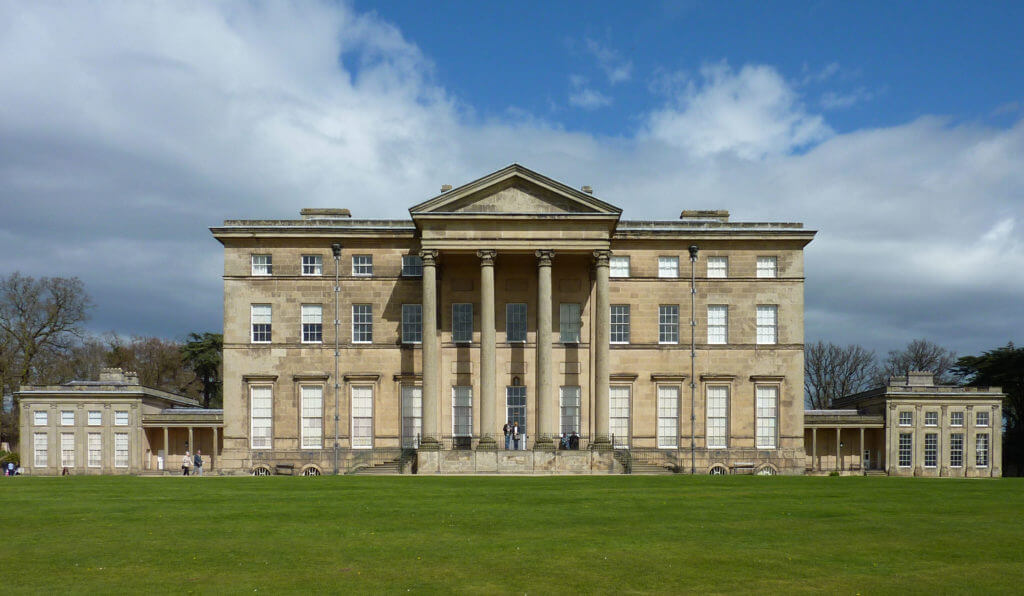 Attingham Park was initially built in the 18th century, by George Steuart for Noel Hill, 1st Lord Berwick.
Along with its impressive architecture, the place also has a fascinating garden. It's inspired by French architecture, and boasts a vast collection of Regency furniture, silver, paintings, porcelain and textiles.
An impressive 98% of the collection is indigenous to the house and reflects the lives of those who cherished or neglected Attingham's contents.
Visit today and you can admire the contents, the gardens and the looming building too.
Address: Atcham, Shrewsbury, Shropshire, SY4 4TP
Stately homes in England
These are just some of the many amazing stately homes in England. Visiting a stately home for the day is the perfect way to spend quality time with family and friends, learn a bit of history, and get to look at how the other half have lived through the centuries.
I'm also partial to a coffee at the on site cafes, a wander in the garden, and the opportunity to be transported to a dream world where I to, am Lord of the Manor.
---
Where's your next day out in England?
Best Zoos in England for a Day Out
The Best Days Out in Suffolk
---
Pin for later?