9 Best Gruffalo Trails in England the Kids Will LOVE
Inspired by Julia Donaldson's book to take a family-friendly walk in search of a hungry Gruffalo? Then read on to discover the best Gruffalo trails in England…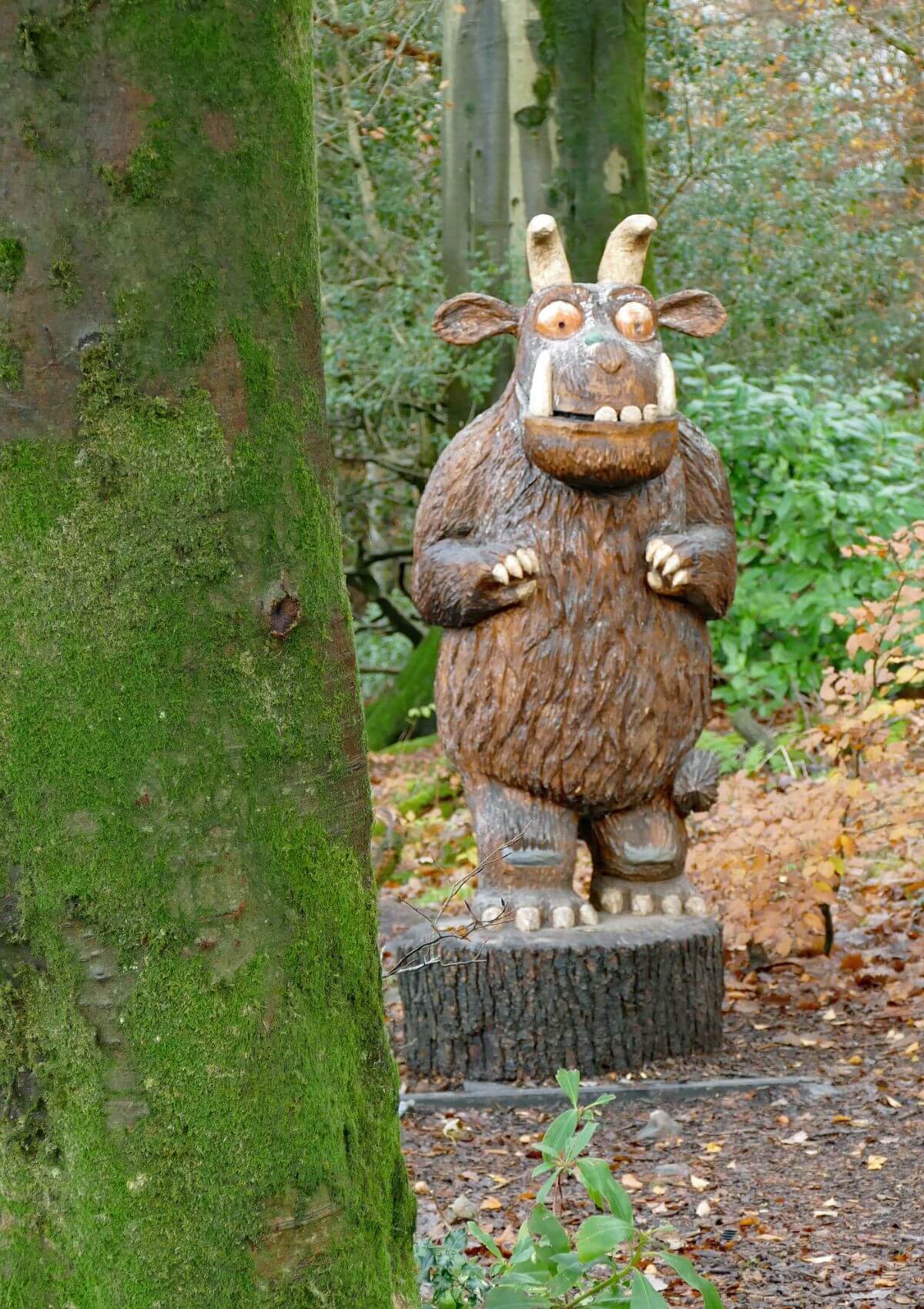 As bedtime stories go, The Gruffalo is up there with the finest. It tells the tale of a quick-witted mouse who skillfully avoids being gobbled up by a fox, an owl, and a snake, before tricking a ravenous monster called the Gruffalo into thinking that mice are incredibly scary and certainly not worth eating.
The drama takes place in a deep, dark forest, the like of which there are plenty in England. And some are even home to their own Gruffalo, which your little ones will no doubt delight in finding.
We wanted to put together a list of some of the best Gruffalo trails in England – all perfect places to visit if you're keen to get outside and enjoy a family-friendly walk…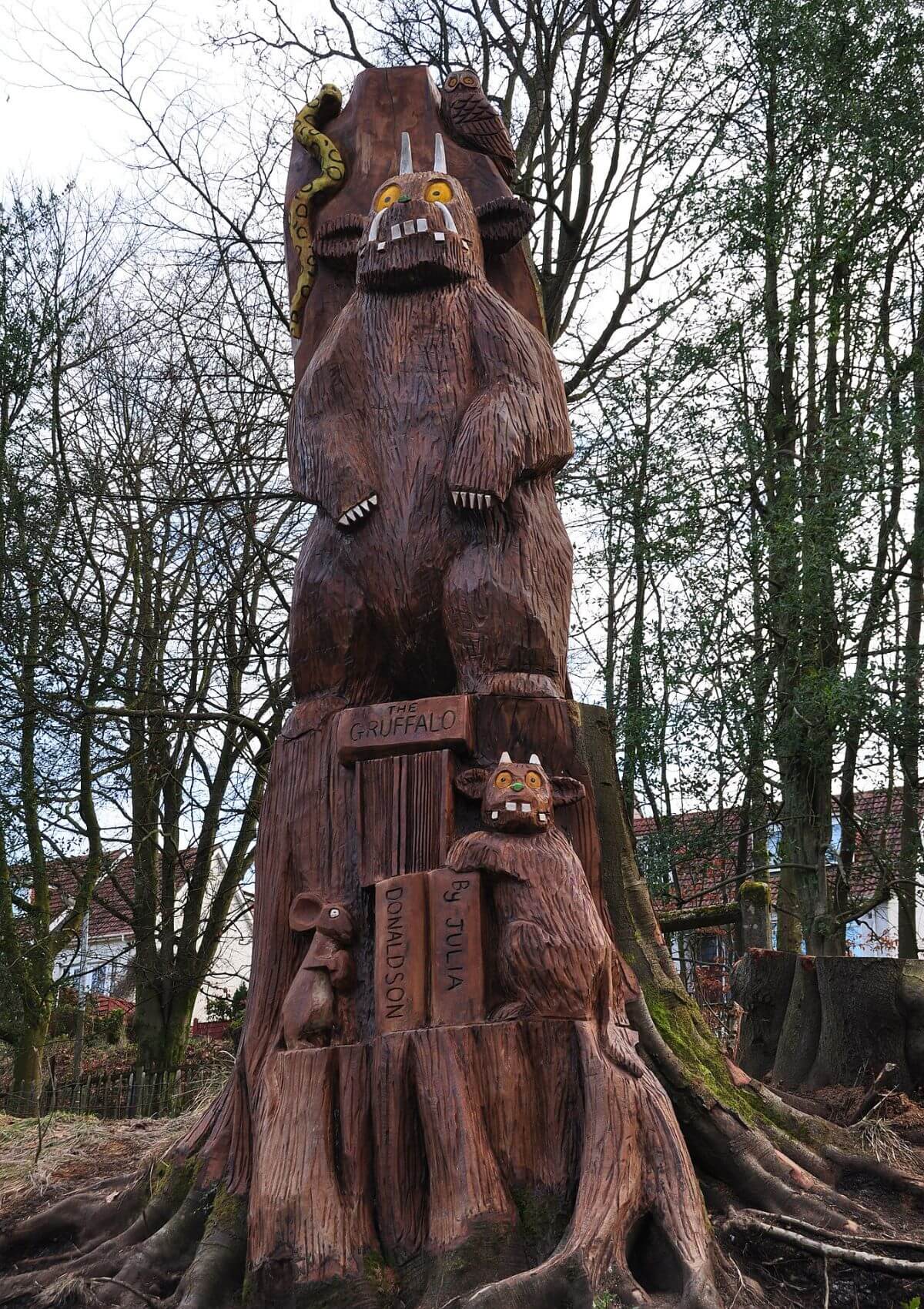 The 9 best Gruffalo Trails in England
When you want to make the most of the British countryside and keep the little ones happy, head on a day out to these best Gruffalo trails in England:
1. Moors Valley, Dorset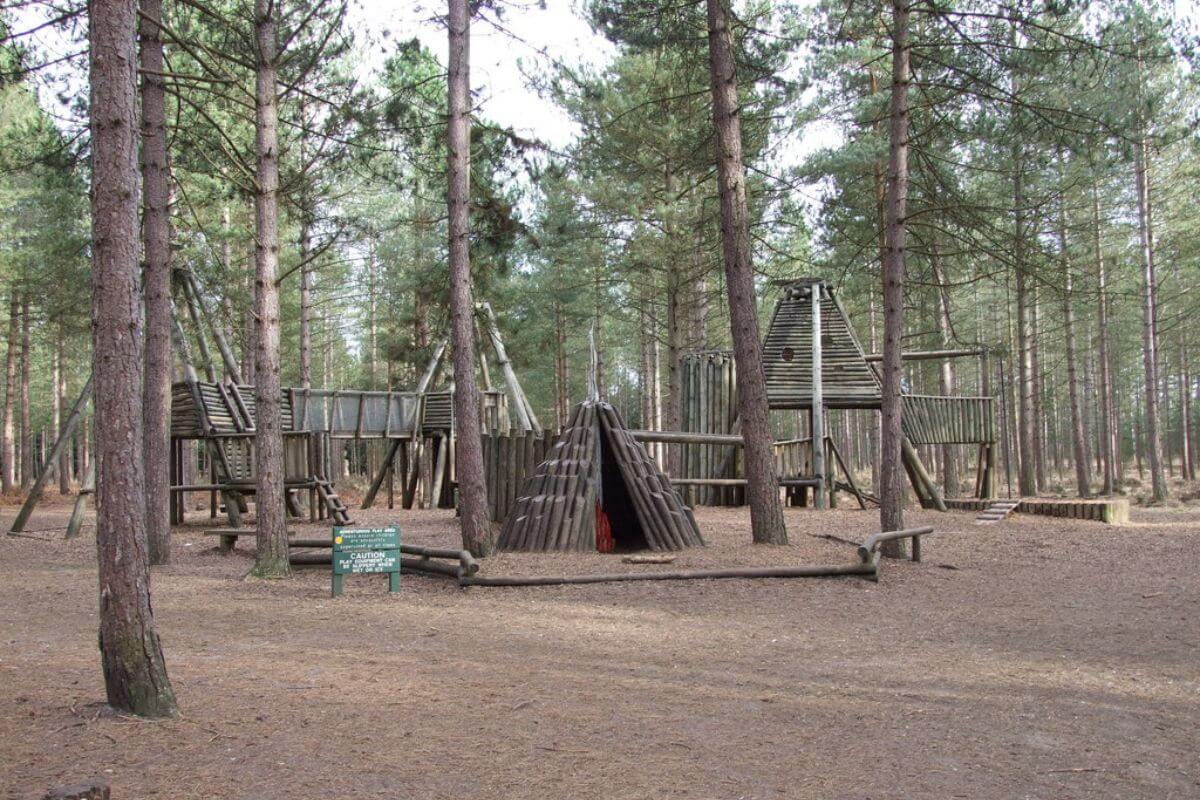 We know that Gruffalos are big. But just how big? Well, head to Moors Valley Country Park and Forest near Ashley Heath in Dorset to find a life-sized Gruffalo sculpture. Children may need to put their brave boots on to have a photo taken next to the sizeable monster, but if getting up close and personal is a bit too scary, there are plenty of other activities to enjoy too, including the Enchanted Woods, which has a number of fairy tale-themed playgrounds, and the Moors Valley Miniature Railway.
2. Alice Holt Forest, Hampshire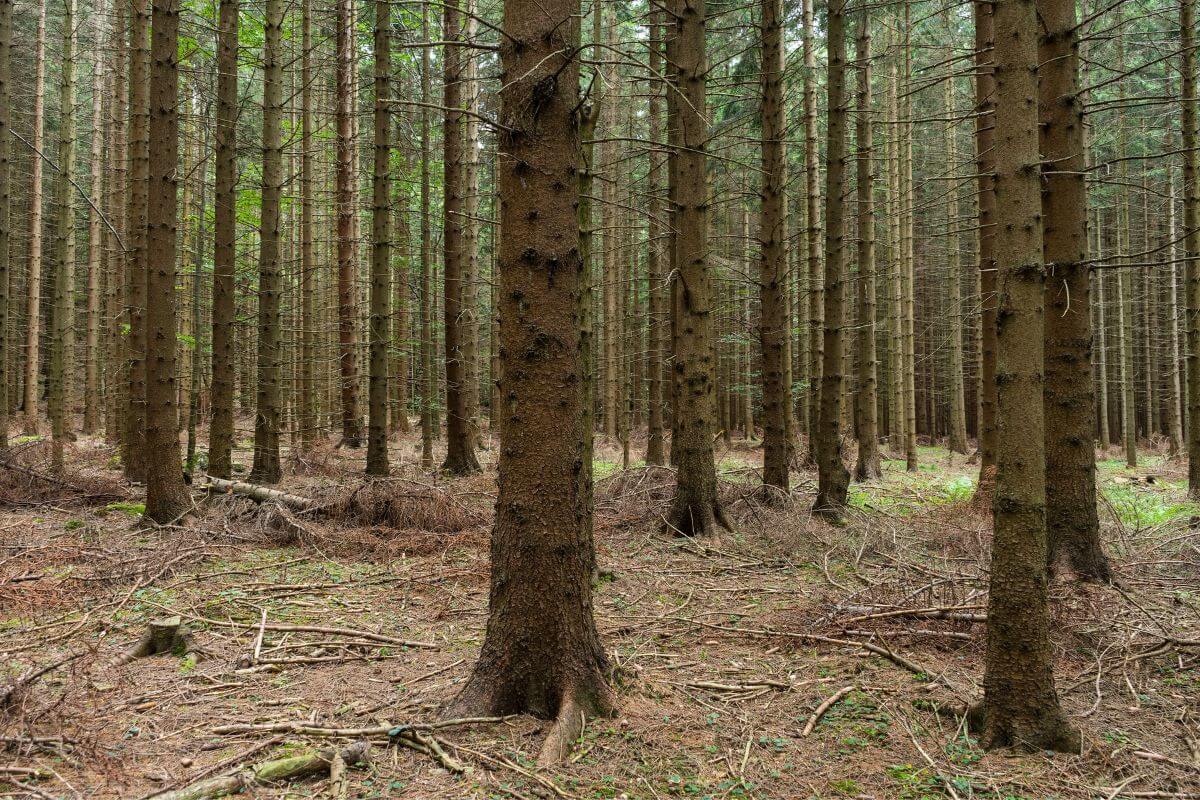 The Alice Holt Forest is the perfect place to tire out your energetic little Gruffalo hunters as they search for sculptures of the mythical forest beast and other characters in the story. Once you've conquered the 2.7km Gruffalo trail, there's another dedicated to Superworm, the story of a wriggly hero written by the same children's author.
Click here if you want some more forests in England to explore.
BONUS: The Gruffalo Clubhouse
Have you heard of The Gruffalo Clubhouse in Blackpool? It's the newest Gruffalo attraction in England. There are 6 captivating and immersive zones – the ultimate play experience for children under 10 years old.
You can buy your passes for the Gruffalo Clubhouse in advance here.
3. Orrest head, Lake District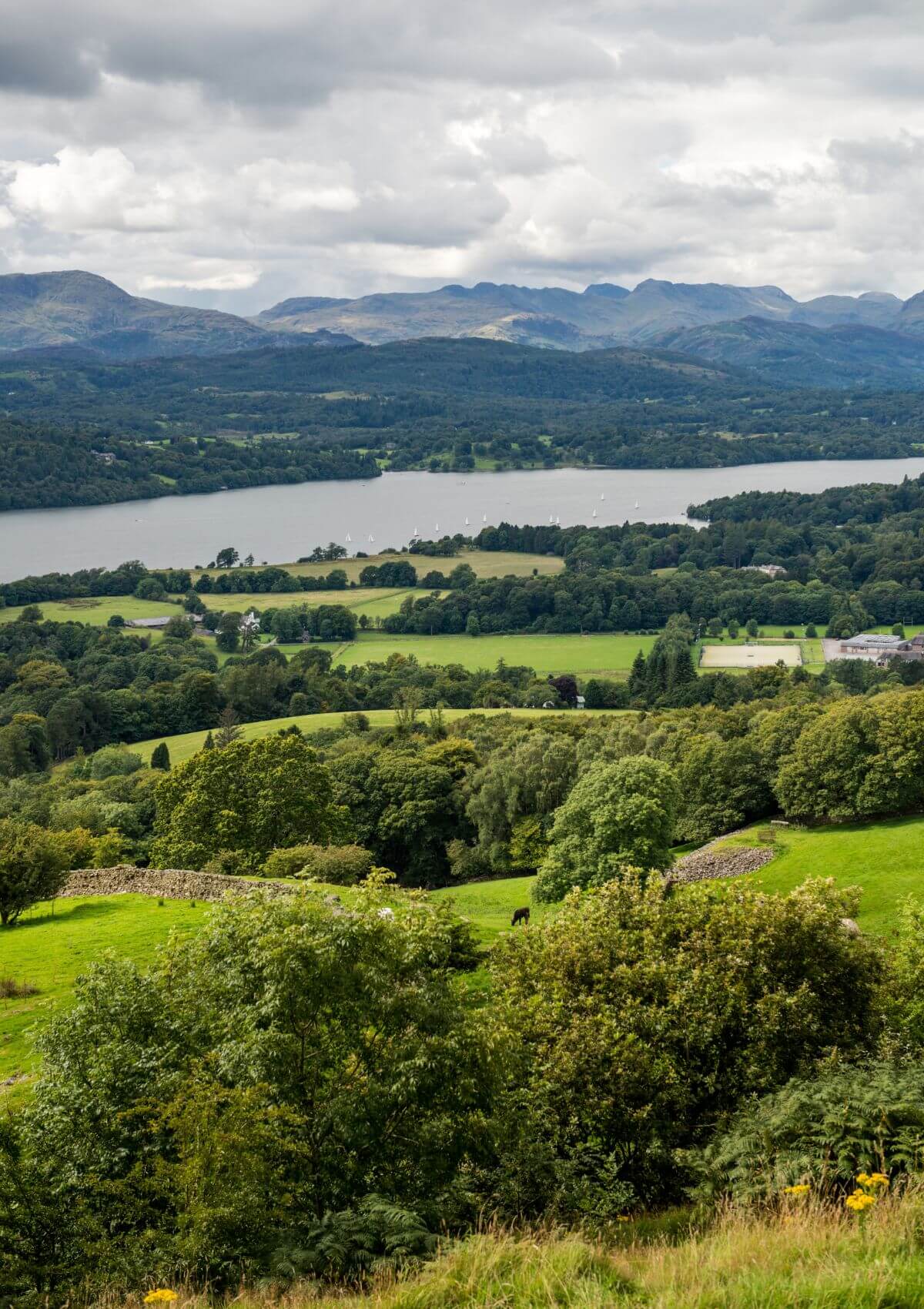 Windermere is a spectacular part of the country with some staggeringly beautiful views, and the vista is undoubtedly the best thing about this Gruffalo trail (although, of course, kids will probably prefer the monster sculpture, which can be found halfway along the route). The walk is mostly uphill, and not particularly pram-friendly. But it's only two miles long so just about manageable for little legs.
READ MORE: The Best Family Days Out in England
4. Sherwood Pines, Nottingham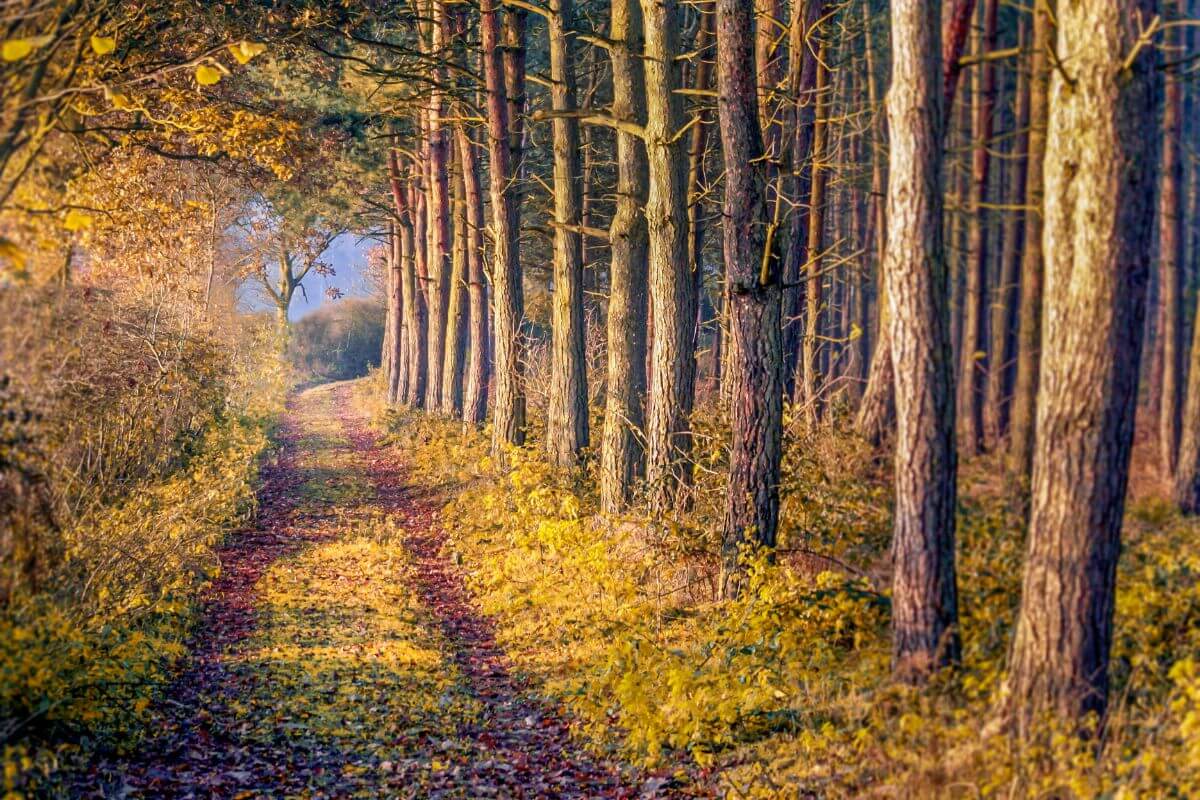 Once home to Robin Hood, a trip to Sherwood Forest will leave your kids just as merry as the famous outlaw's band of men. As well as a mountain bike centre with routes catering to all levels of skill (and bravery), it has a 3km Gruffalo trail featuring carvings of all the woodland characters. There's also a mobile app to help with the orienteering and you can use it to take an animated selfie with the Gruffalo himself.
5. Kielder Castle, Northumberland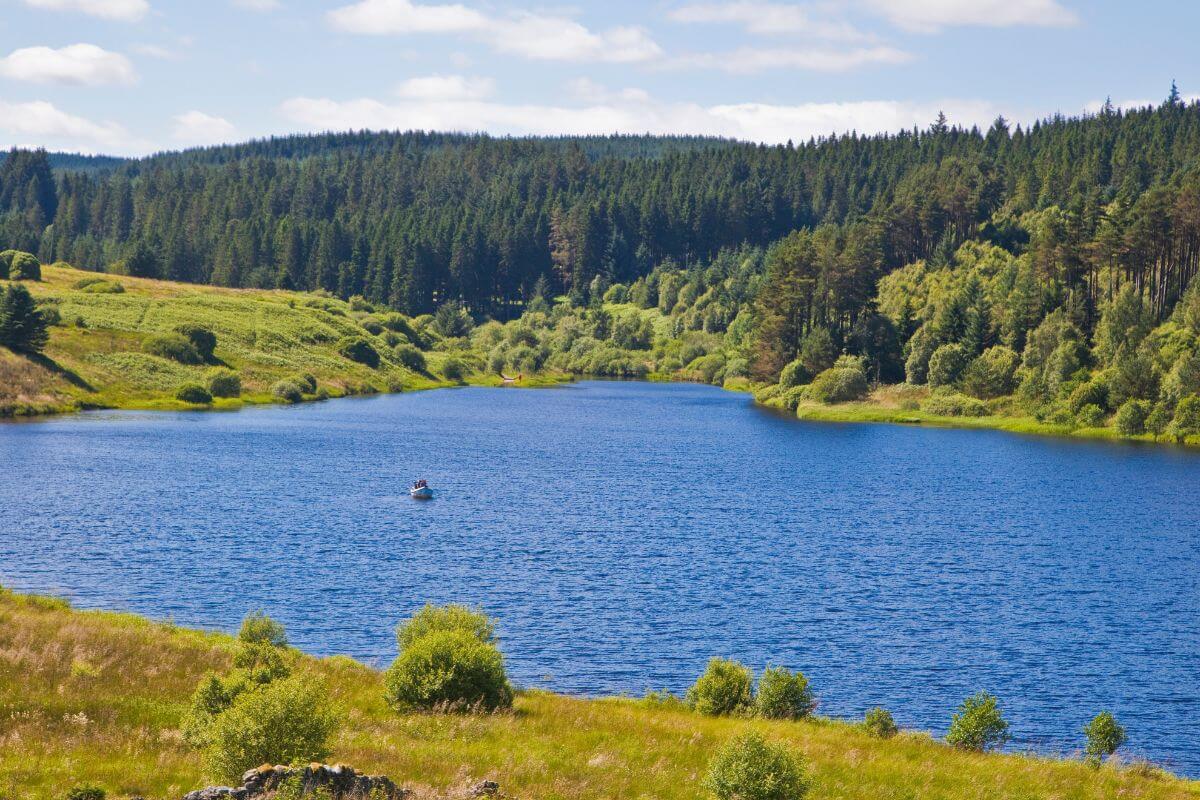 There's plenty for families to enjoy in Kielder. The Kielder Water and Forest Park offers canoeing, sailing and water skiing on Kielder Water itself, while there's also zorbing, sea scooters and high ropes to enjoy too. The forest is massive — there are 600 kilometres worth of scenic parks and woodlands to explore, along with 26 miles of coastline.
Of course, what we're really concerned with here is the two-kilometre Gruffalo trail, which has large statues of all the characters and an app to help your quest. However, it's best to download this before you leave as there's no network coverage at Kelder Castle.
6. Thorndon Country Park, Essex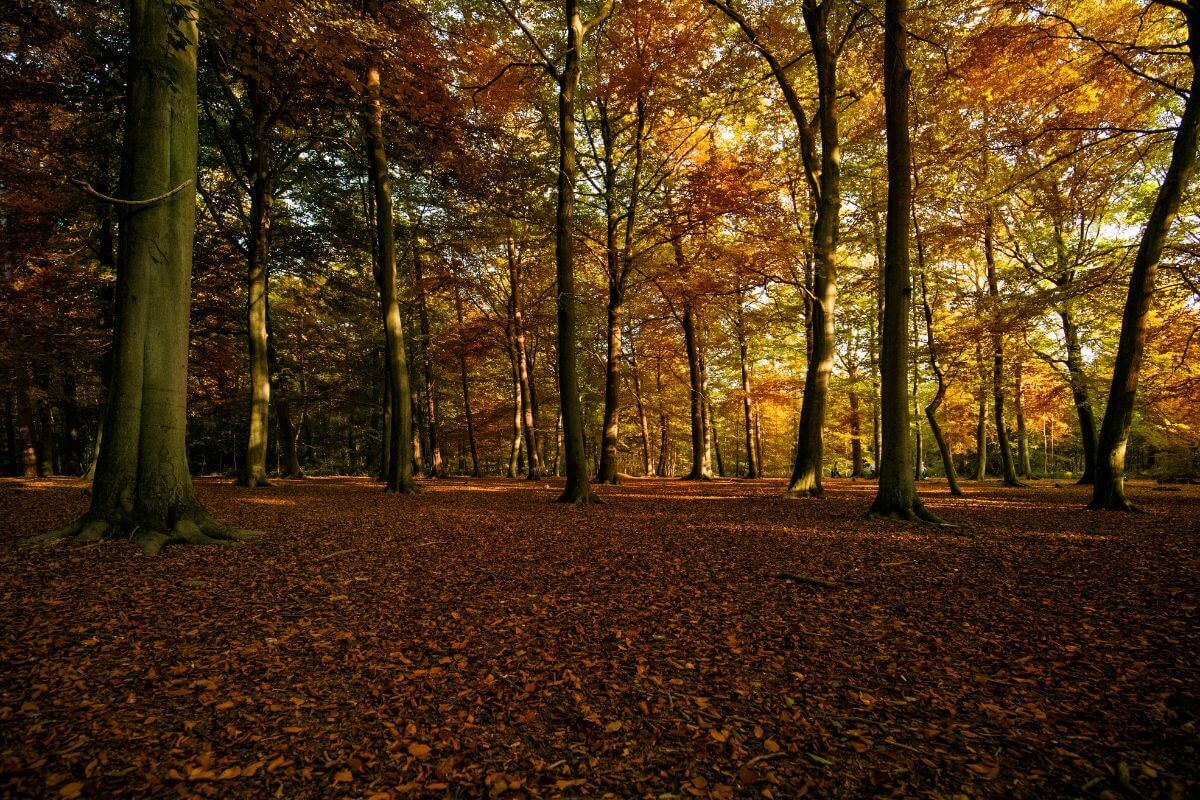 Arguably one of the best Gruffalo trails in the South East can be found at Thorndon Country Park in Brentwood, which is packed with wildlife including herds of deer (so it's a good idea to keep excitable dogs on leads).
On the trail itself, you'll find carvings of the mouse, the owl, the fox and the snake — as well as sculptures of the Gruffalo and the Gruffalo's child. You'll have to rely on an old-school map to find your way around, but they can be bought for a budget-friendly 50p from the Countryside Centre. It's the ideal setting for a family-friendly walk.
7. Mountain View Ranch, Cardiff
The first and only Gruffalo trail in Wales (not England, shocker!) has some exceptionally bright and colourful characters hidden in the woods of Mountain View Ranch. But that's not all you'll stumble across; the park boasts an enchanted wood, a fairy forest, an adventure play area, as well as goats, guinea pigs and ponies. Your kids probably won't want to leave. The park is a 10-minute drive from Cardiff and entry is £8 per person. Dogs are allowed on leads and it's pushchair-friendly, although a little hilly. It's also worth noting that it's only open on weekends during winter.
8. Wendover Woods, Buckinghamshire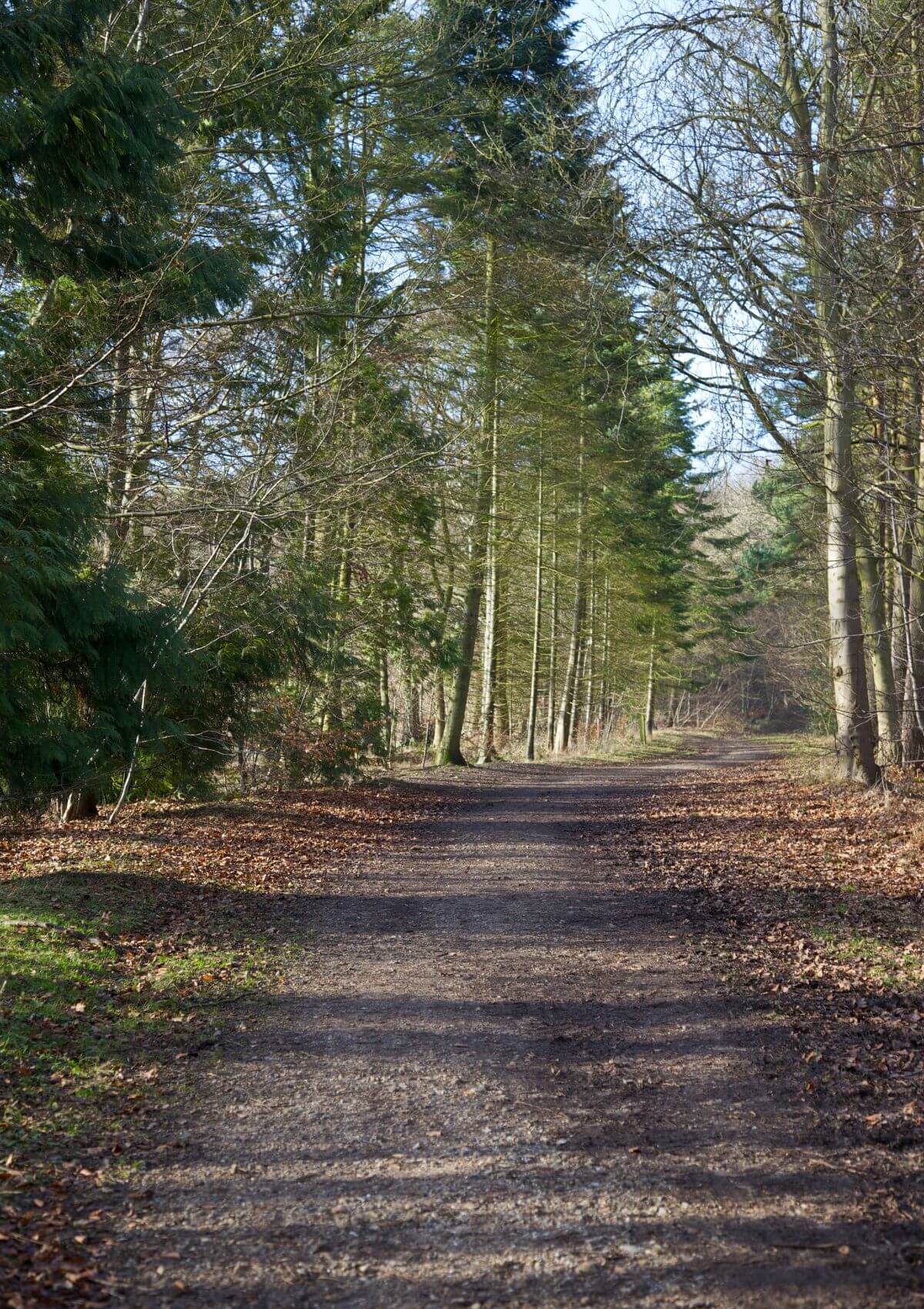 The Chilterns has been designated an Area of Natural Beauty, and it's easy to see why if you visit Wendover Woods. Its forest trails have miles of unspoilt woodland scenery perfect for a family-friendly walk and it's a great place to head if you're based in London (Wendover is less than an hour on the train from Marylebone Station). Of course, if you have little Gruffalo spotters in tow there's a trail for them to enjoy. There's one dedicated to Shaun the Sheep too. Baah-rilliant!
9. Mallards Pike, Forest of Dean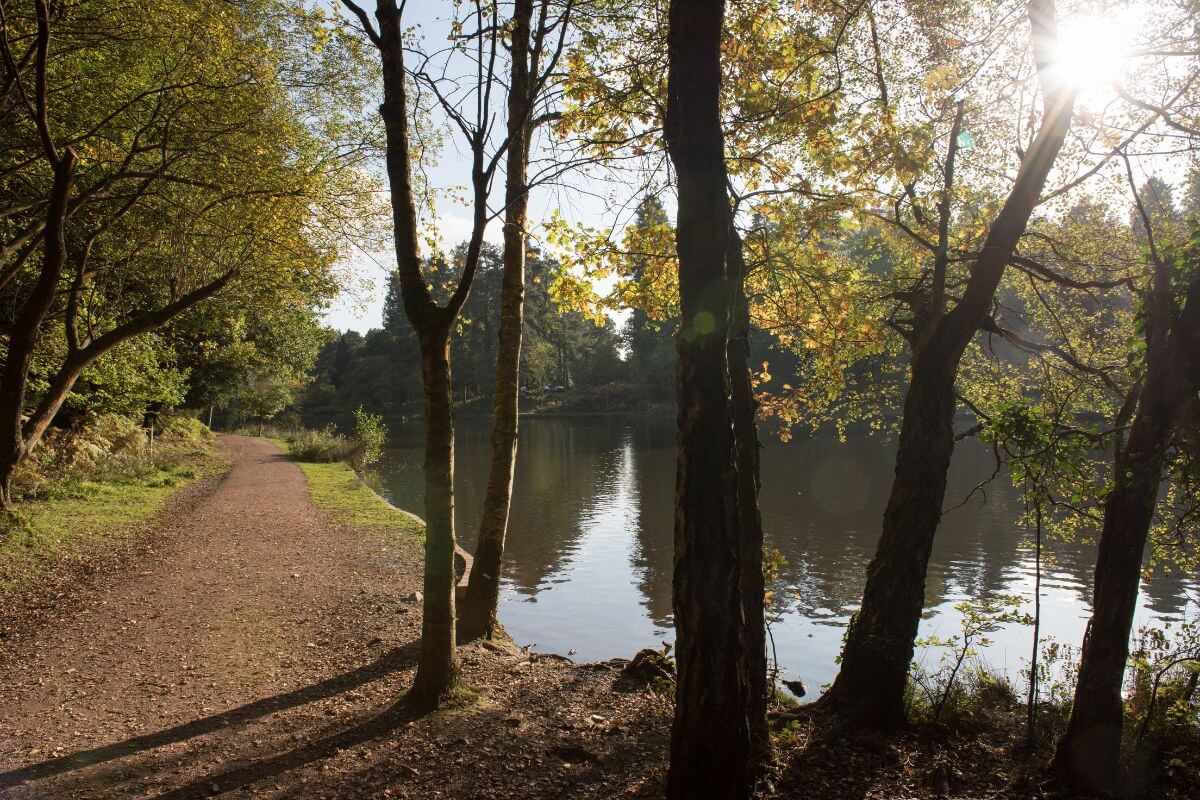 A fun fact: Mallards Pike is the largest oak woodland in England. Given its size, you won't be surprised to learn it has plenty of well-signposted routes perfect for family-friendly walks, as well as one of the best Gruffalo trails in the west of England. The two-kilometre trail is pushchair and wheelchair friendly and there's an excellent cafe at the end — which is good because Gruffalo hunting is both hungry and thirsty work.
The best Gruffalo trails in England
No matter where you are in England, you're never too far away from a Gruffalo trail. And they're great places to spend time with the kids; not only does it encourage your little ones outside into the fresh air, but it's also ​​one of the best ways to get them to enjoy a walk.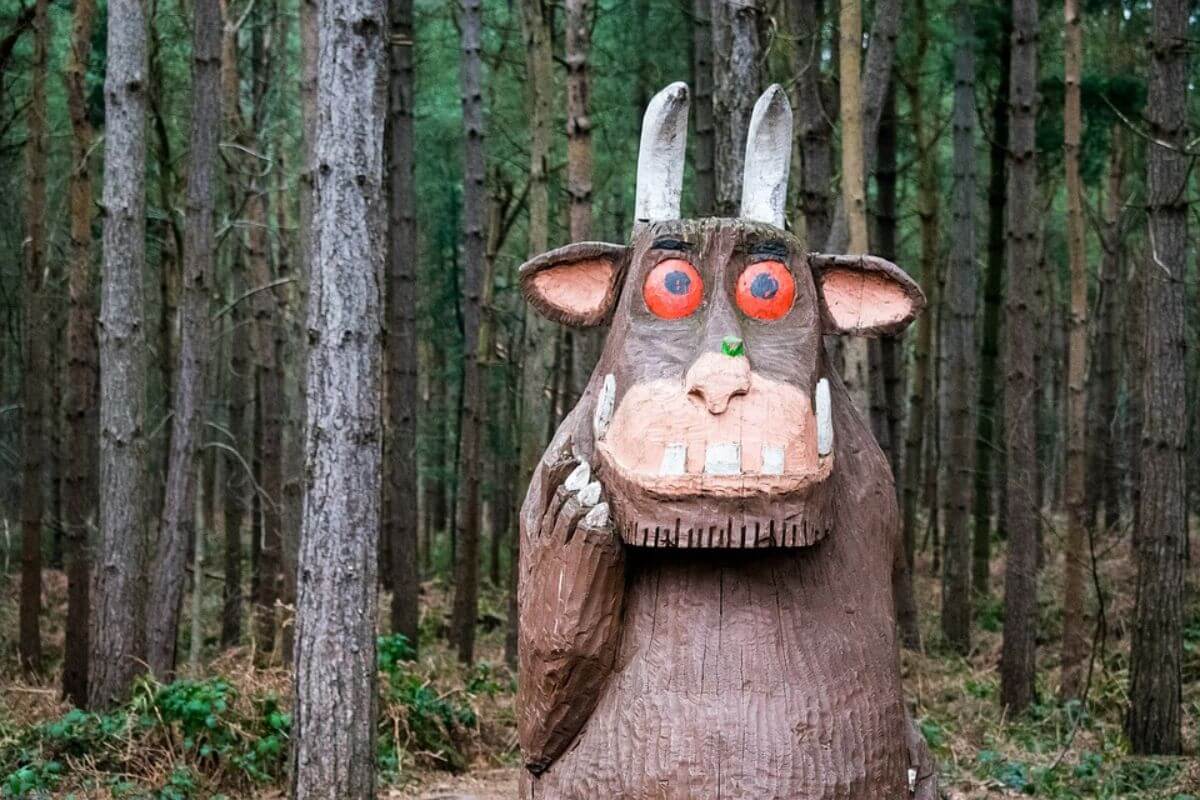 The nine Gruffalo trails we've highlighted in this article are some of the best Gruffalo trails in England (and that cheeky one in Wales!). So the next time you're stuck for something to do, why not pay one of them a visit?
Quick list of the best Gruffalo trails in England
1. Moors Valley, Dorset
2. Alice Holt Forest, Hampshire
3. Orrest head, Lake District
4. Sherwood Pines, Nottingham
5. Kielder Castle, Northumberland
6. Thorndon Country Park, Essex
7. Mountain View Ranch, Cardiff
8. Wendover Woods, Buckinghamshire
9. Mallards Pike, Forest of Dean
---