When summer hits, it's all about making the most of the few months of the year where everyone wants to be outdoors in the glorious sunshine. It's time to plan your summer, so here are the 11 top days out for the summer holidays…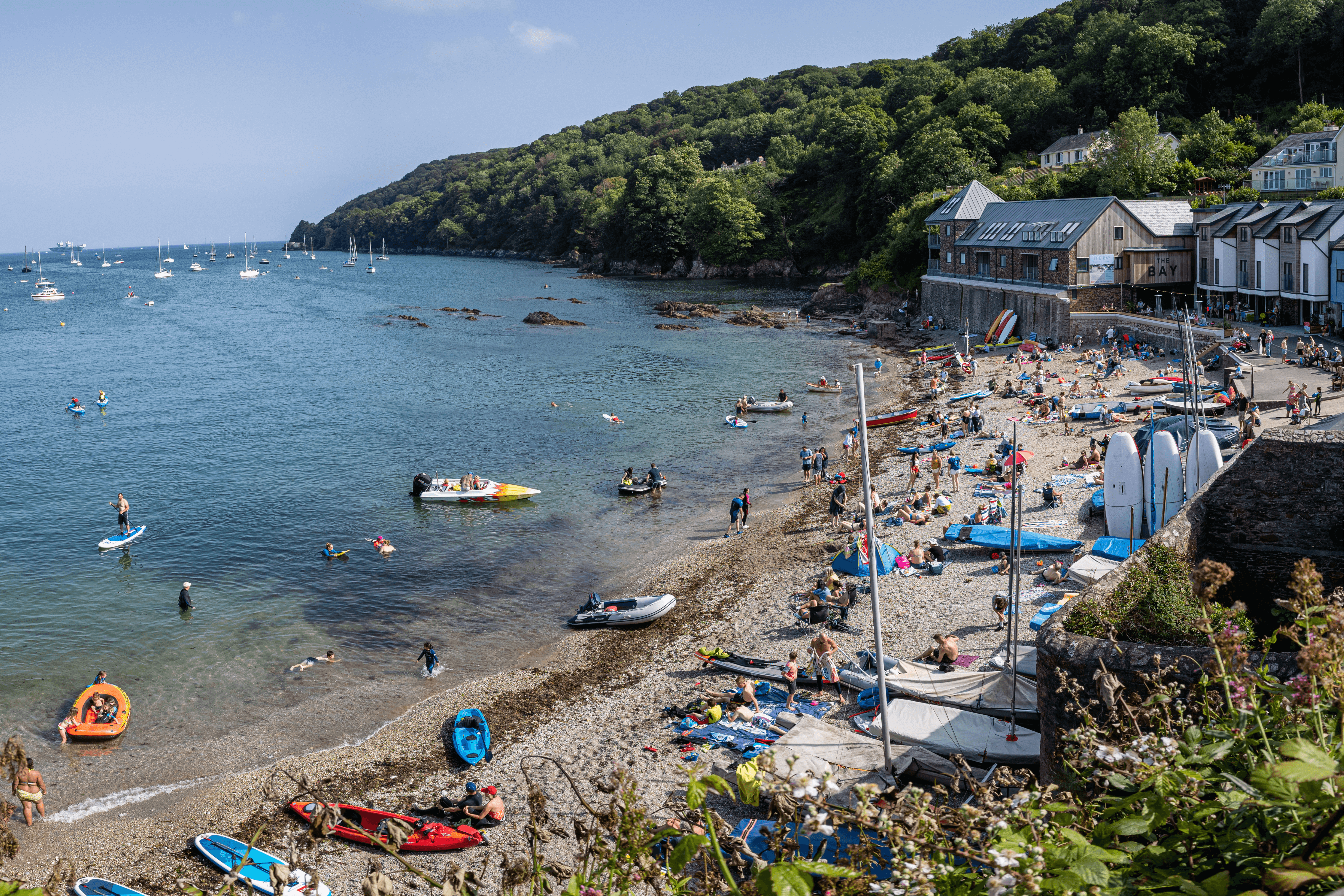 The kids are off, the weather's great, and whether you're heading off on an abroad holiday or not, there are so many amazing days out for the summer holidays just waiting to be discovered right here in England.
There are plenty of amazing days out in July to keep you busy, plus lots of great days out in August to book, but we've rounded up some of our favourite days out across the whole summer — with a focus on the ones that won't break the bank.
If you're looking for things to do with the kids over summer, or you're looking to get a group of friends together, or maybe you just want to hang out solo for the sunny months of the year, these are our top days out for the summer holidays so you can plan your best summer ever.
11 Epic Days Out for the Summer Holidays
Looking for things to do in the summer holidays? Keep reading…
1. Go to a festival just for the day
If you're not flying anywhere this year and wondering what to do in summer vacation at home, a day festival can be an amazing day out that lets you hang out with friends, watch great bands, musicians and DJs play, eat brilliant food, and just generally hang out in the sun in an incredible atmosphere.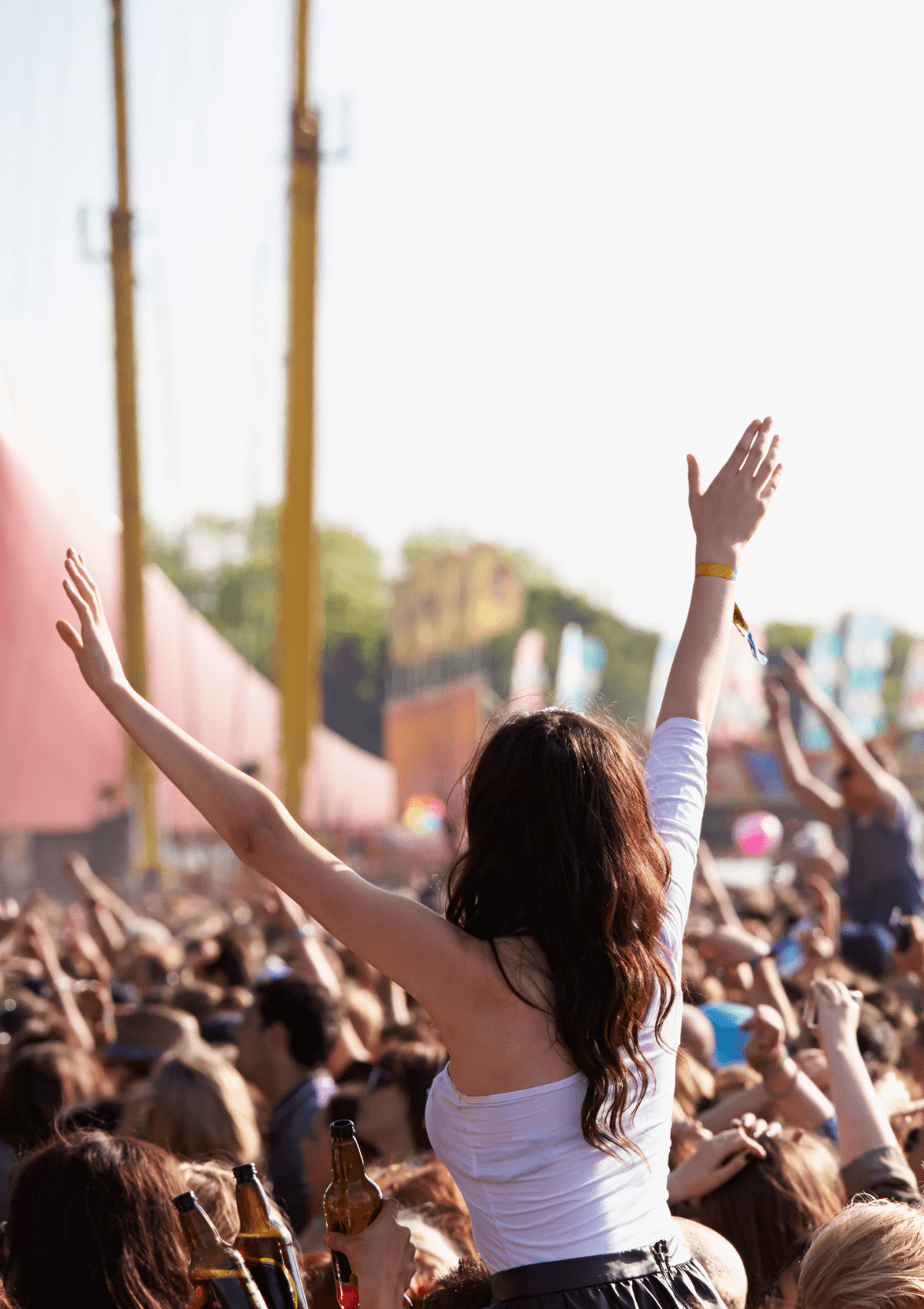 A day festival is one that you don't need to camp at and stay overnight; you can just go for the day and head home when you've had enough. There are tonnes of day festivals taking place all over the country, and some of the big festivals will offer day pass options too if you find an artist you really want to see.
If you need some inspiration, check out our list of the 10 best day festivals in London for some of the best days out for the summer holidays.
2. Take a long walk or a hike
It can be hard to find fun things to do during summer break alone, but you'll never be short of lovely walks in England. If you're a fan of getting your steps in, going for a walk (or a hike if you're feeling adventurous) can be a great way to see more of the country and connect with nature.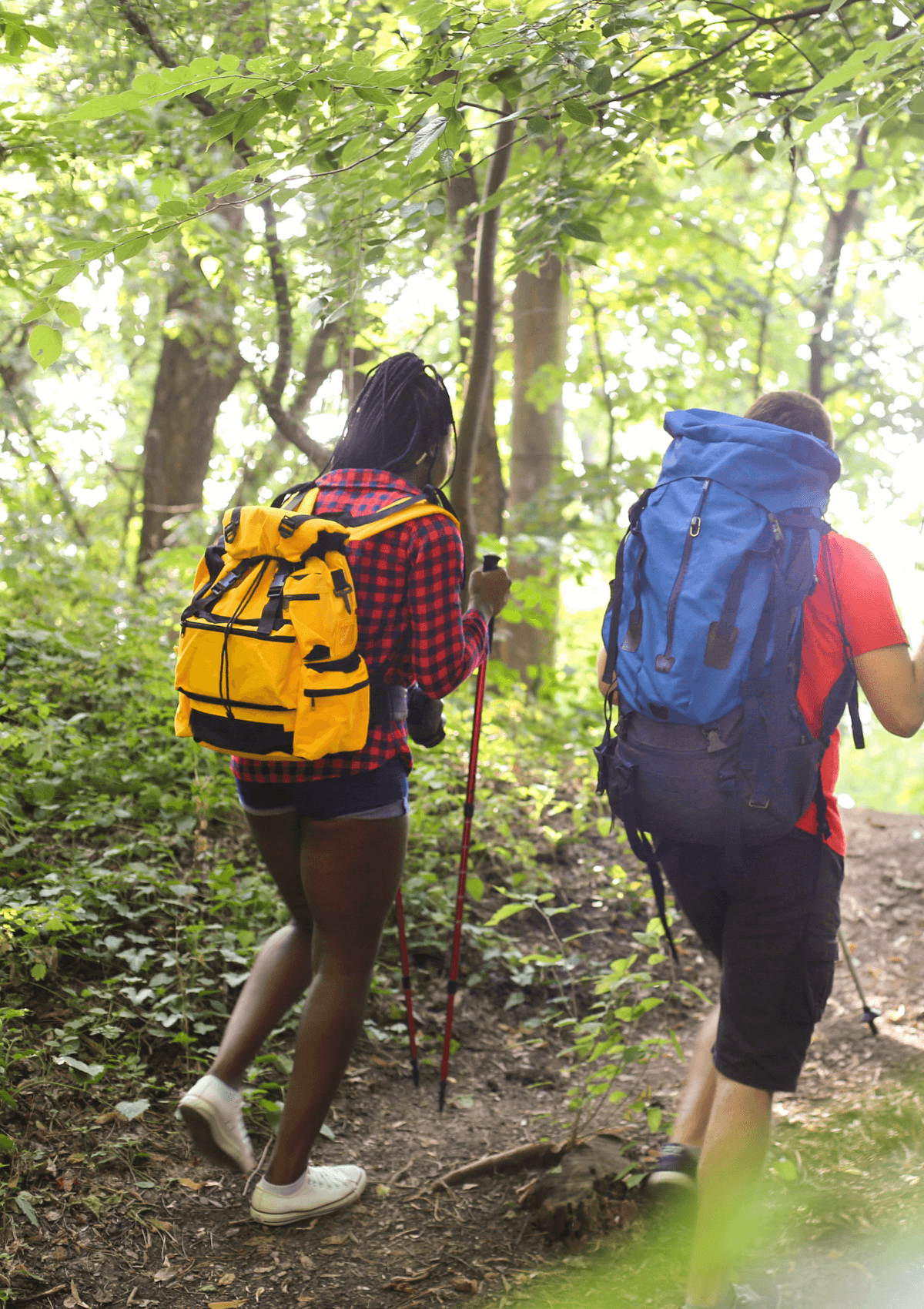 England is abundant in beautiful forests, rolling hills and coastal treks that'll keep you busy on days out for the summer holidays.
Keen hiker? You can book organised trips and tours through GetYourGuide to places all over England, such as the Peak District, Cheddar Gorge, the Yorkshire Dales and the Cotswolds.
3. Slide and splash at a water park
The kids will LOVE this one. There's nothing like an outdoor pool when the weather is nice, so summer is the perfect time to take advantage of water parks. These amusement parks make H2O fun, and offer a brilliant way to cool down in the heat. You'll find 10 of the biggest and best water parks in England on this list.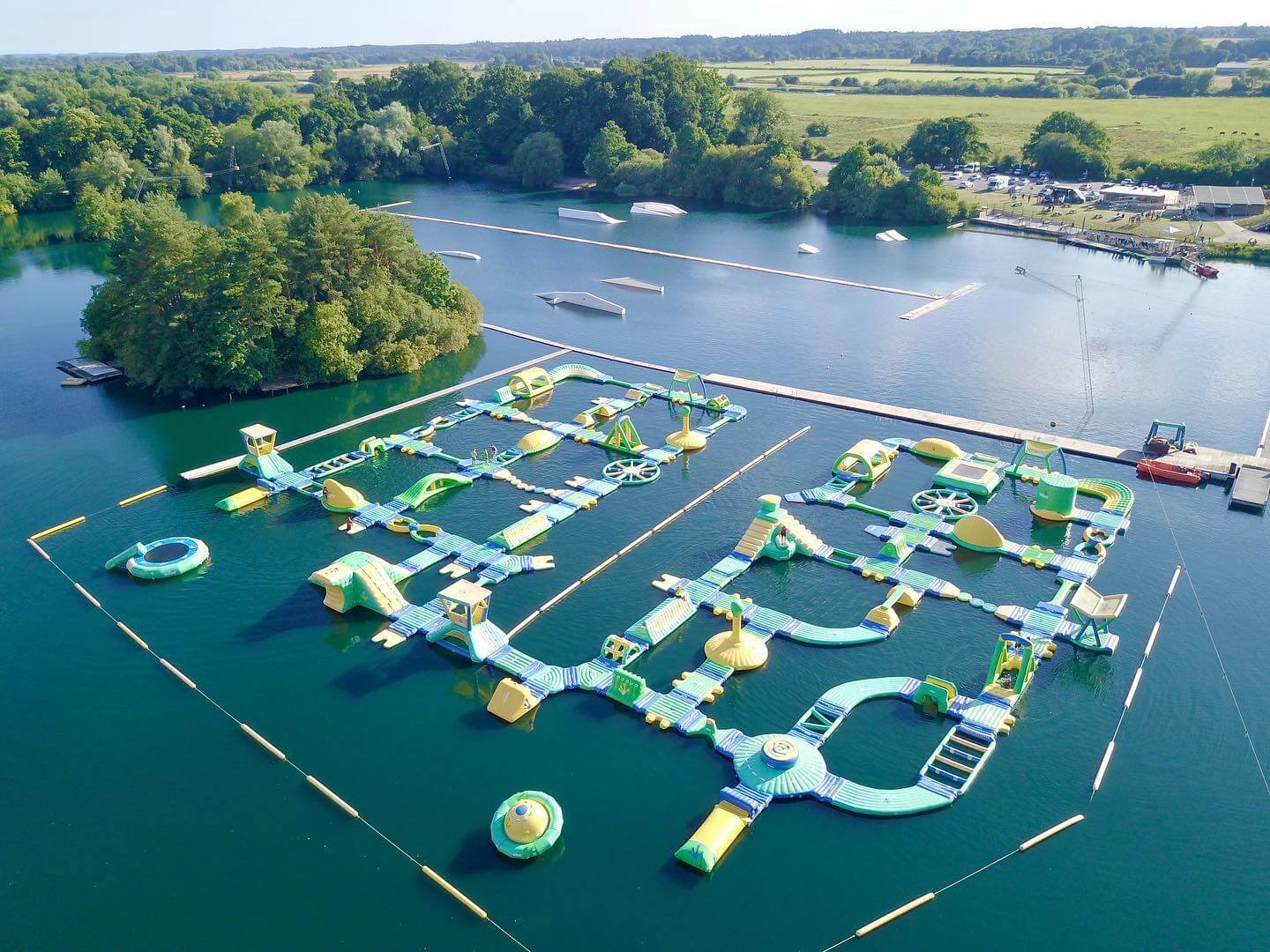 One of the most unique things to do in summer is visit an inflatable water park like New Forest Water Park. They do a bunch of water-based activities there, but during summer you'll find floating monkey bars and other obstacles to jump on. Think Total Wipeout, but without the pressure (you can take it at your own pace).
This is easily one of the most fun days out for the summer holidays, and kids aged 6 and up can bounce their way across this inflatable jungle gym.
4. Keep the history lessons going through summer
The learning doesn't have to stop for the kids when school is out. Keep them fascinated on days out for the summer holidays by heading to some of England's many historic monuments. From castles to roman ruins to prehistoric sites, there's lots to learn about.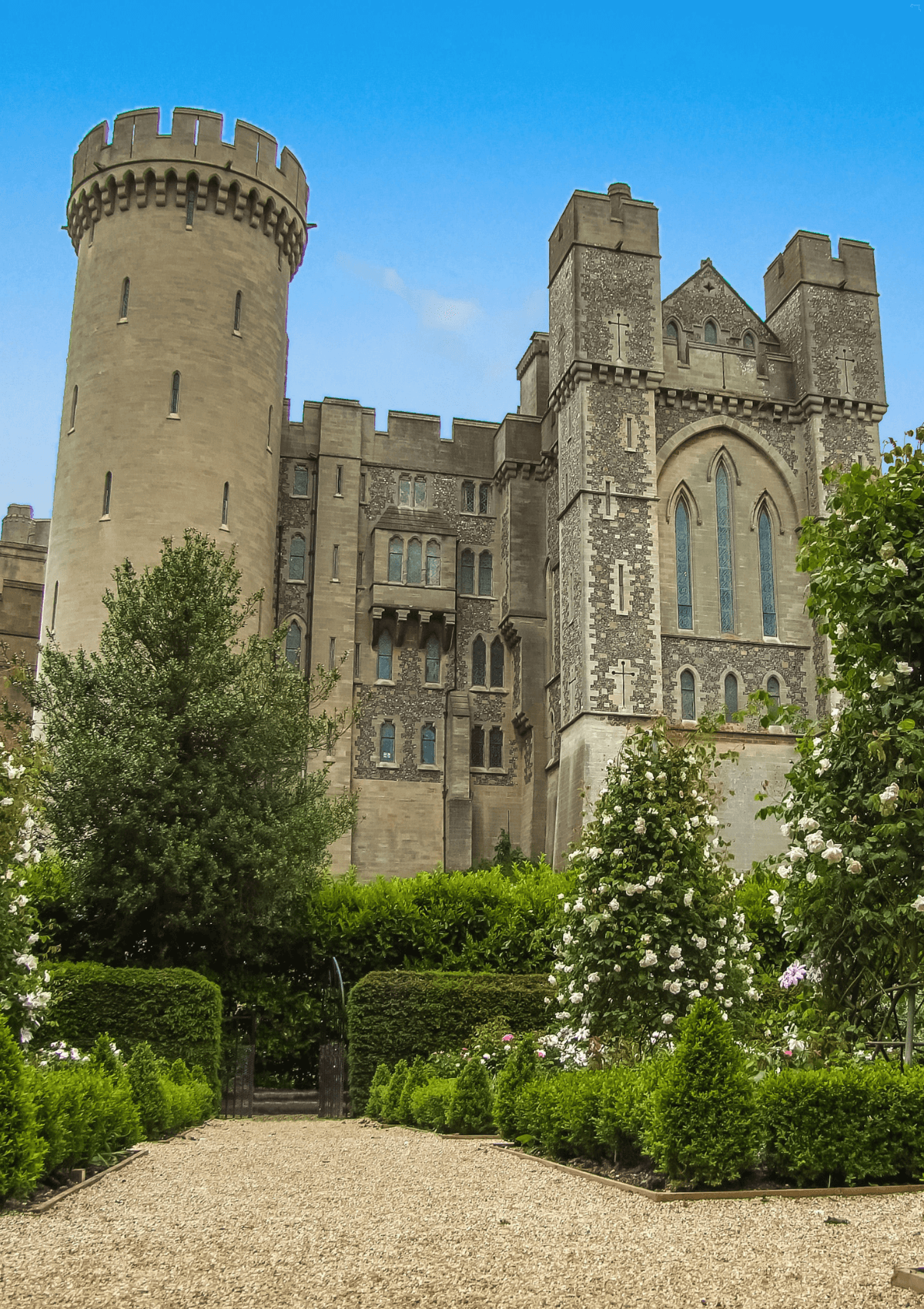 Arundel Castle in West Sussex is a must-visit in summer if your kids are a fan of history, as they'll be doing their 'living History Days' and Medieval Weekends. From the 25th – 30th July 2023 you can get involved in the action and even watch a medieval jousting tournament which will blow their minds.
5. Watch a movie outside
Outdoor cinemas are in their element in summer with the long evenings and nice weather. There are lots of companies all over the country running outdoor movie nights, and even some of the individual attractions will put on a movie within their grounds.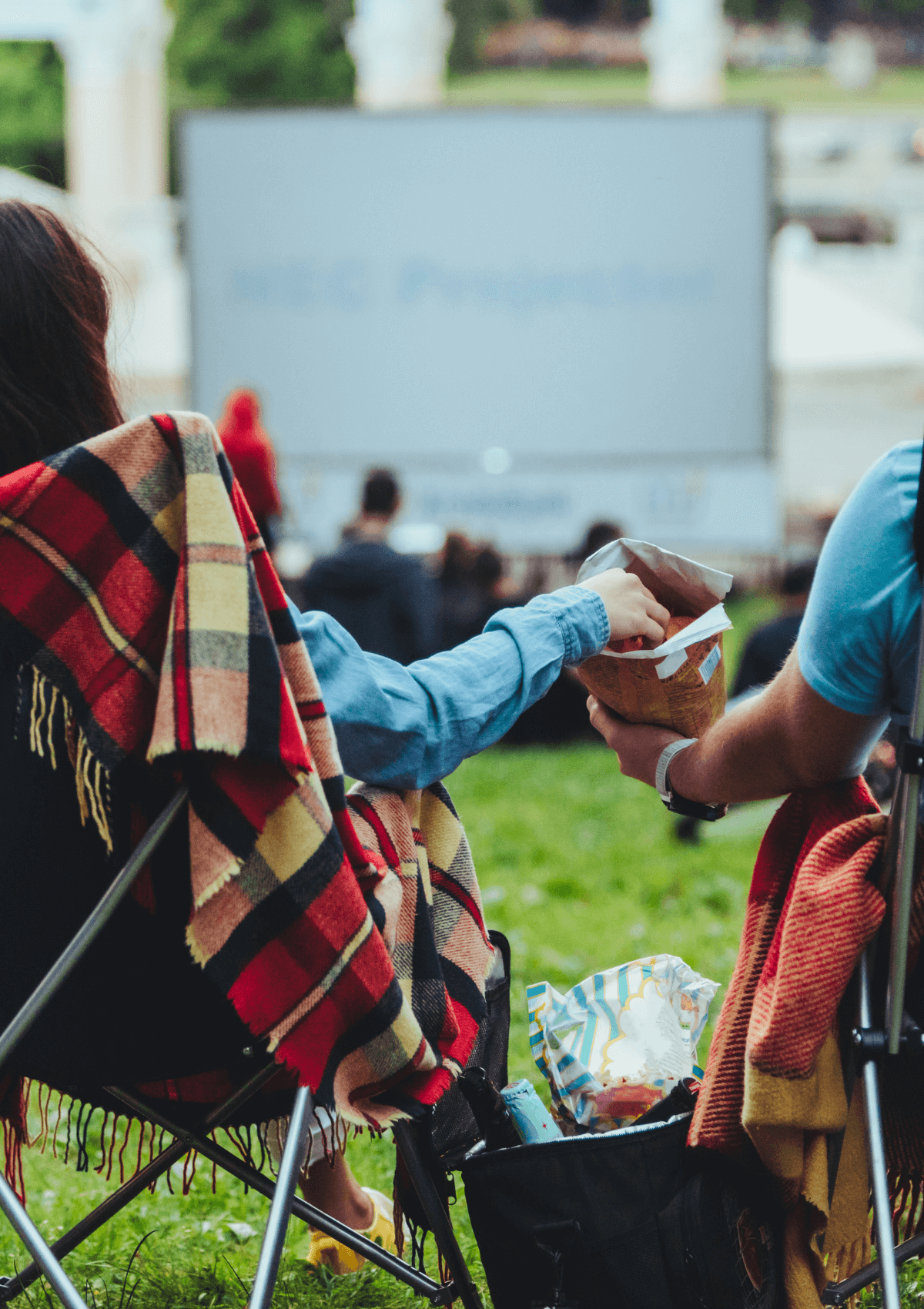 Take a seat outside on a grassy area and cosy up for one of your favourite flicks. This is definitely one of the best things to do during summer break with friends, and you'll find tonnes of great movies in unique locations.
Some of our favourites this year include watching The Great Gatsby on the grounds of Hampton Court Palace (through LUNA cinema), watching Dirty Dancing at Salisbury Cathedral, and watching Robin Hood in Sherwood Forest, Nottinghamshire (both through Adventure Cinema) — definitely one of the best days out for the summer holidays.
6. Go on a picnic
A picnic is a great (and affordable) activity for the summer which can be done with family, friends, or solo if you feel like it. All you need is a blanket or something to sit on, a basket or cool bag, and all your favourite snacks. Plus drinks of course, to stay cool in the warm weather.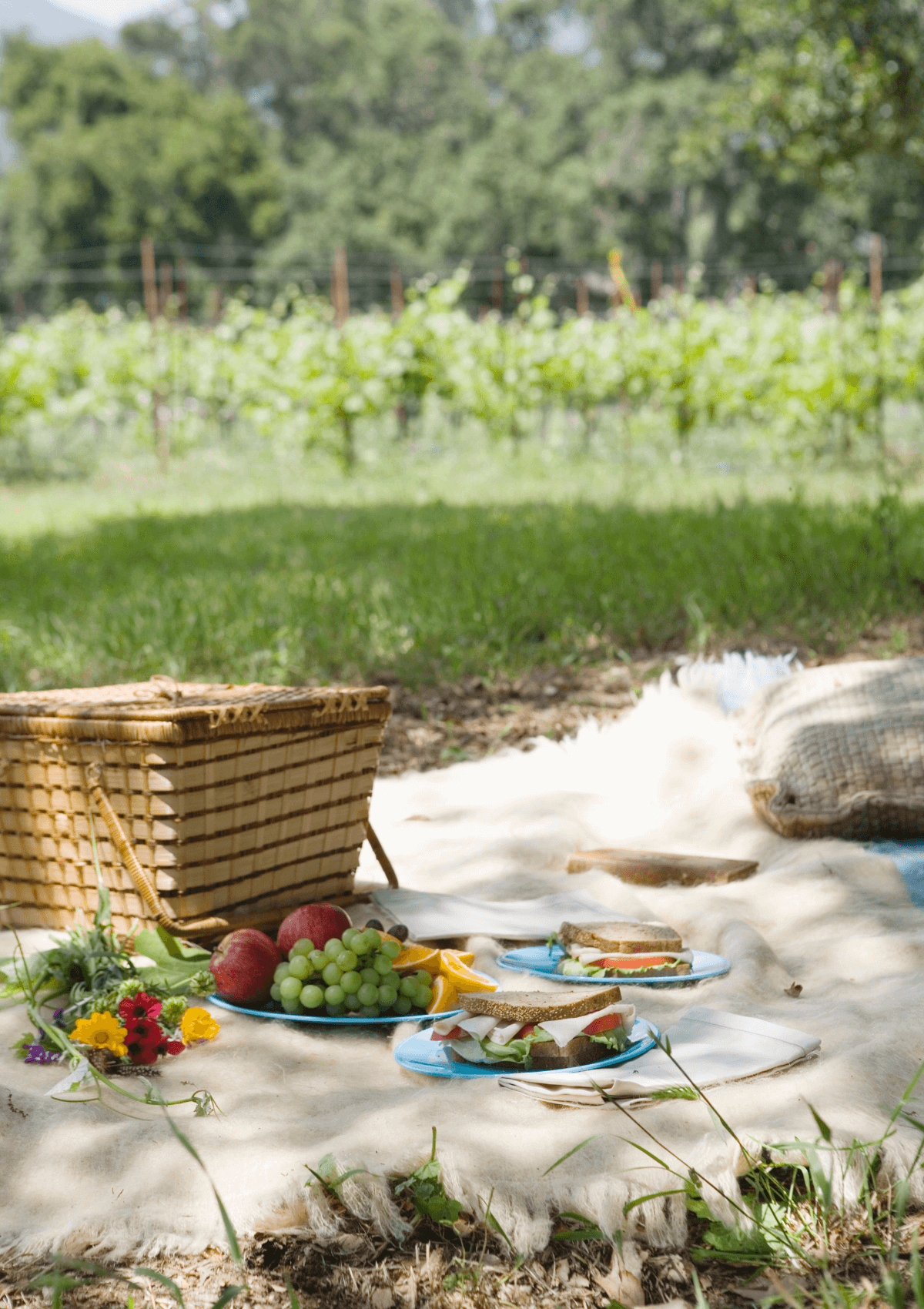 These 10 epic picnic spots in England's National Parks could give you inspiration for the best places to set up for the day, just remember to take any rubbish away with you. From the Norfolk Broads to the Lake District to the Yorkshire Dales and beyond, there are tonnes of fantastic places to have a picnic in England.
7. Enjoy a day at the beach
In the summer holidays we flock to the beach ready to sunbathe, play in the water, take part in water sports, make sandcastles and a hundred other fun activities that will keep us occupied on all our days out for the summer holidays.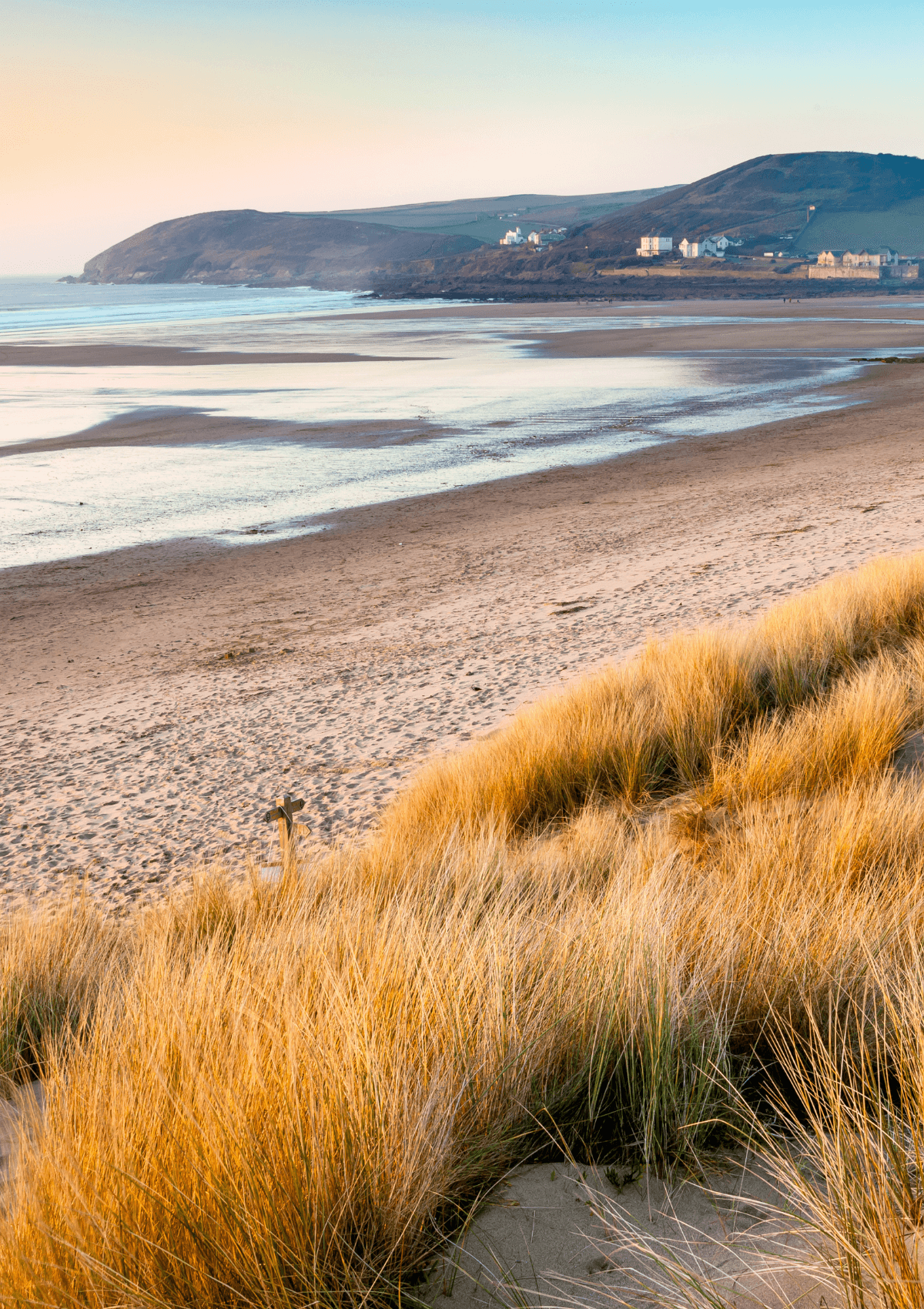 If you're into watersports, head to these 8 beaches for the best surfing in England, or if you just want to lounge around and top up your tan, these 18 glorious white sand beaches in England are the perfect day out.
8. Check out Kids Week at London Theatres
If you're looking for summer activities for 12-year olds who don't seem to like anything, Kids Week at some of the top London theatres is perfect for them. They have tonnes of incredible shows offering one child (aged 17 or under) a free ticket when accompanied by an adult paying full price all through August. If you have a whole brood of little ones, you can get an additional two children in for half price, too.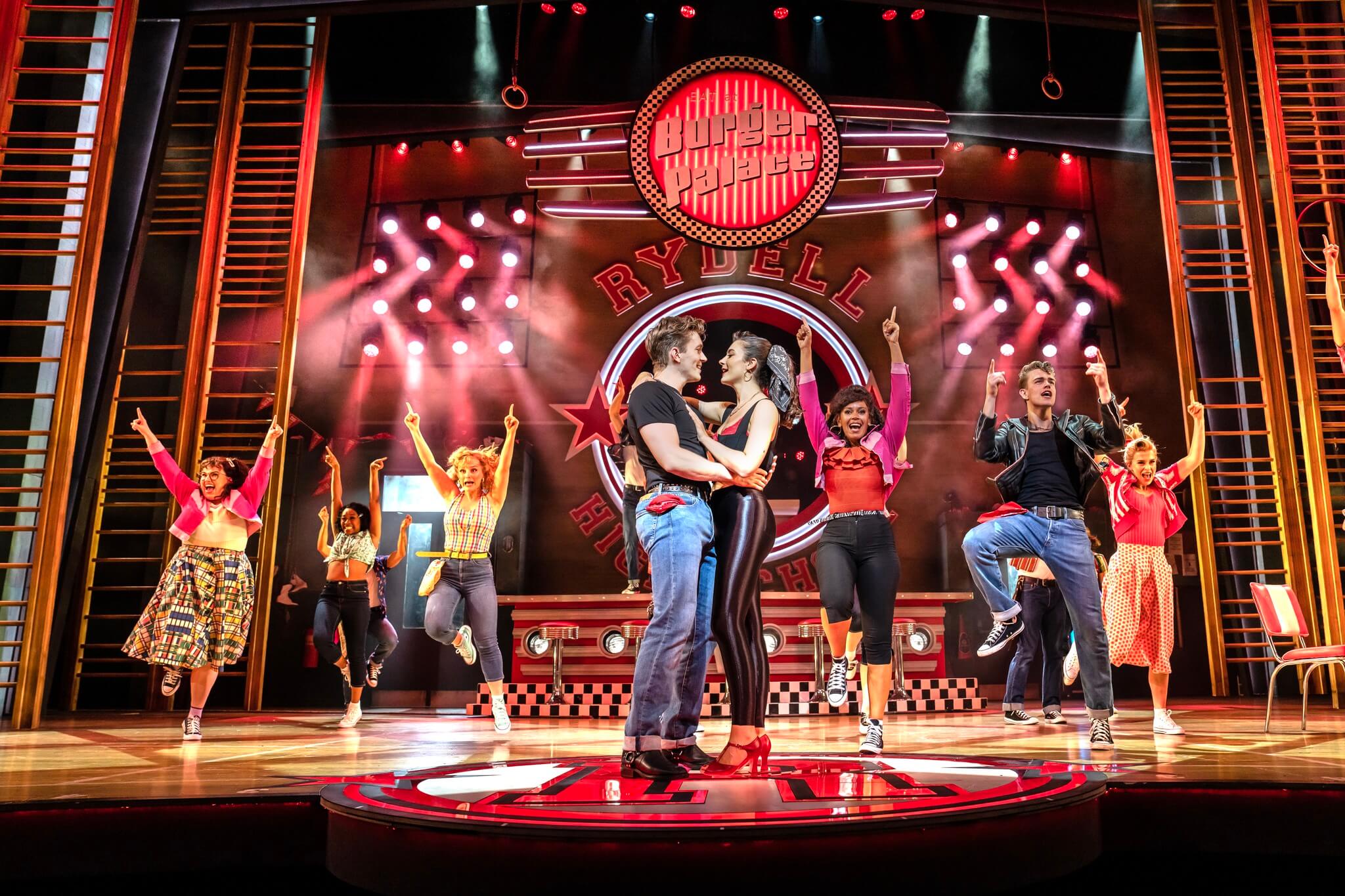 Shows like Ain't Too Proud, Disney's Frozen, Grease The Musical, Horrible Histories, Jersey Boys, Mrs Doubtfire, Wicked, and lots more are included in the deal, and some have additional activities for kids. If you love musicals and have had your eye on one that the kids will love, this is definitely one of the best days out for the summer holidays.
9. Go camping for the night (or day)
Days out can turn into nights out, and if you've always meant to organise a camping trip but haven't gotten around to it yet, the summer holidays are the perfect time to pitch up your tent somewhere beautiful and enjoy a night in the great outdoors. Even if you don't fancy staying overnight, you can find somewhere for the day and get the camping experience without actually camping there. Just make sure you only pitch your tent on land you are allowed to be on.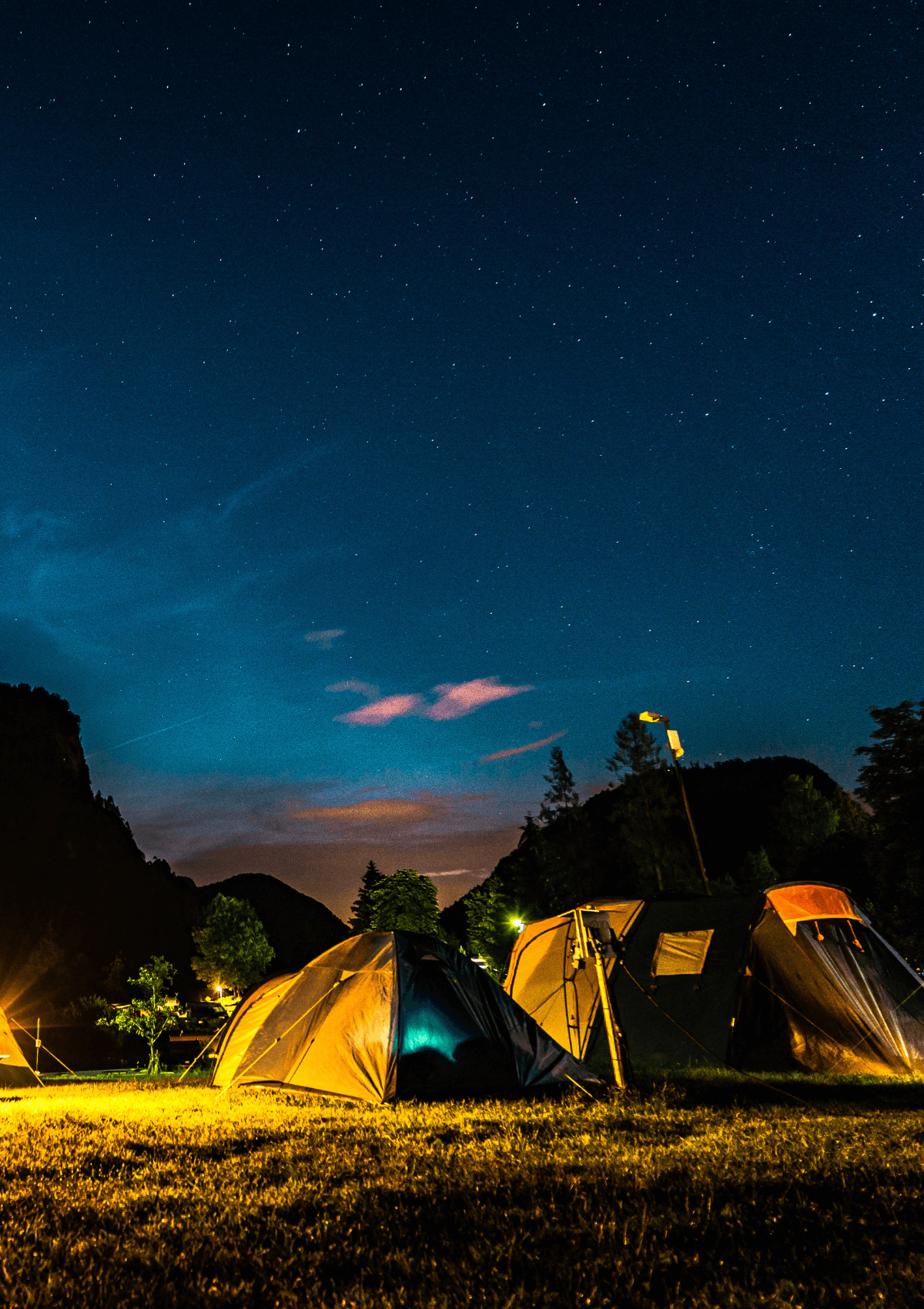 There are some lovely places to go camping and glamping in Devon, Cornwall, the New Forest, the Isle of Wight, and all over the country — definitely one of the best things to do during summer break if you love the great outdoors, and one of the best days out for the summer holidays for any kids who haven't tried camping before. It's also a super romantic activity for couples. So many reasons to dust off the old tent.
10. Try out paddleboarding
One of the best summer activities for adults has to be water sports, as it's the one time of the year when the water is ever so slightly warmer than usual! If you're a beginner with no experience of watersports, that can only mean one thing; hire a wetsuit and head to the nearest body of water for some paddleboarding.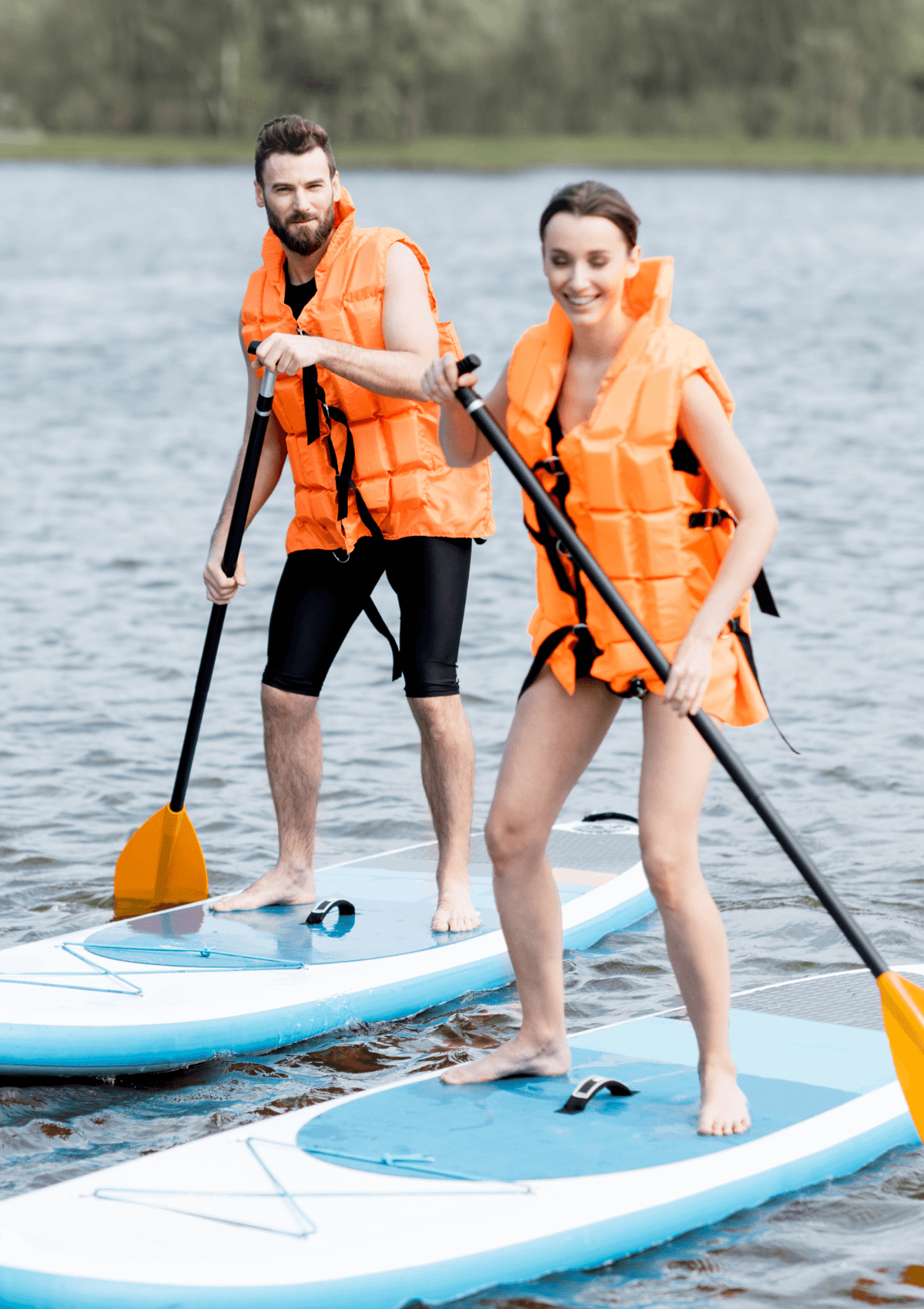 Paddleboarding is a great beginner's activity for anyone nervous to try other sports but who wants to get out on the water. It's also one of the best days out for the summer holidays for those who want to cool down from the heat.
All you need is some warm-ish clothes (shorts and a Tshirt will do, as long as you don't mind them getting wet), and a tiny bit of balance. These 11 places to go paddleboarding in England are some of the best, so you can enjoy the gorgeous locations as well as working on your paddling.
11. See a play at Shakespeare's Globe in London
As an outdoor theatre, Shakespeare's Globe in London is best enjoyed in summer. While other times of the year audience members are encouraged to wear ponchos during the shows so they don't get rained on, during the summer holidays you can relax into the performance and take it all in.
If you're wondering what to do in summer holidays for students, Shakespeare's Globe could be a great day out as they have standing tickets for as little as £5. You can book tickets to Shakespeare's Globe and other attractions through GetYourGuide, here — it's definitely one of the best days out for the summer holidays if you love the theatre.
11 Epic Days Out for the Summer Holidays
The summer holidays are everyone's favourite time of year, so it's important to plan ahead to make sure yours is as much fun as can be. Whether you're enjoying the season with your kids, your family, your friends, or just by yourself, this list of days out for the summer holidays has plenty to choose from.
What will you be getting up to on your days out for the summer holidays? Let us know in the comments!
Quick List: 11 Epic Days Out for the Summer Holidays
Go to a festival just for the day
Take a long walk or a hike
Slide and splash at a water park
Keep the history lessons going through summer
Watch a movie outside
Go on a picnic
Enjoy a day at the beach
Check out Kids Week at London Theatres
Go camping for the night (or day)
Try out paddleboarding
See a play at Shakespeare's Globe in London
---