Planning on visiting Stonehenge? Our ultimate guide to Stonehenge reveals everything you need to know about discovering one of the world's most mysterious ancient monuments…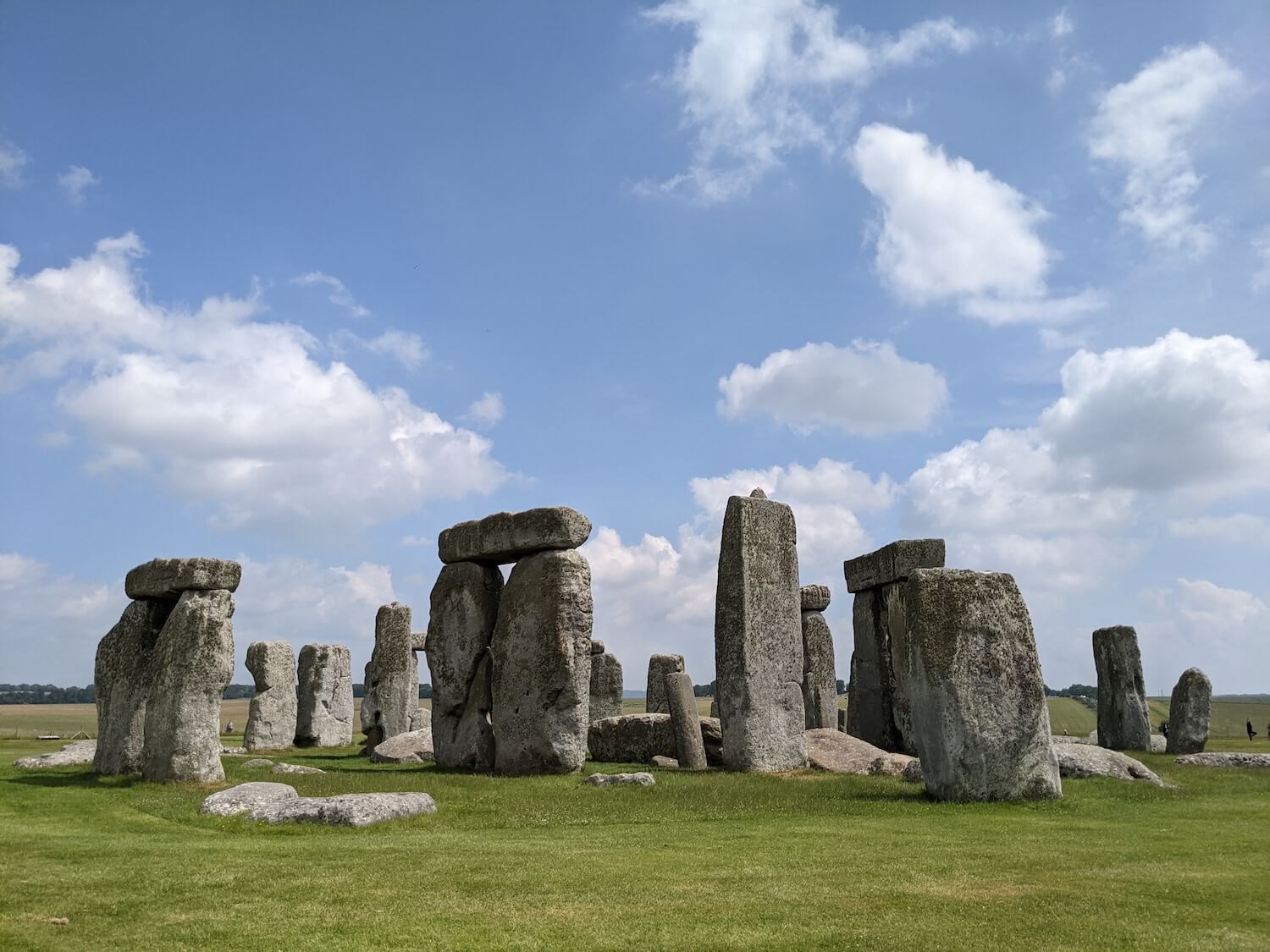 Looking to explore one of the world's most awe-inspiring historical attractions? Look no further than Stonehenge, the iconic prehistoric site in Wiltshire that's captivated visitors for centuries.
But with millions of visitors flocking to Stonehenge every year, navigating the crowds and making the most of your visit can be a challenge.
Fear not — we're here to help!
Our ultimate day out at Stonehenge guide is packed with insider tips and practical advice to help you plan a memorable and enjoyable visit to Stonehenge. From the best time to visit and how to avoid the crowds, to exploring the surrounding landscape and delving into the history and mythology of this iconic landmark, our Stonehenge guide has everything you need to know.
Grab your walking shoes and a sense of adventure and get ready to experience one of the world's most enigmatic and captivating sites.
BOOK YOUR TICKETS FOR STONEHENGE HERE
11 Top Tips for Visiting Stonehenge
Everything you need to know to have the best day out at Stonehenge is here.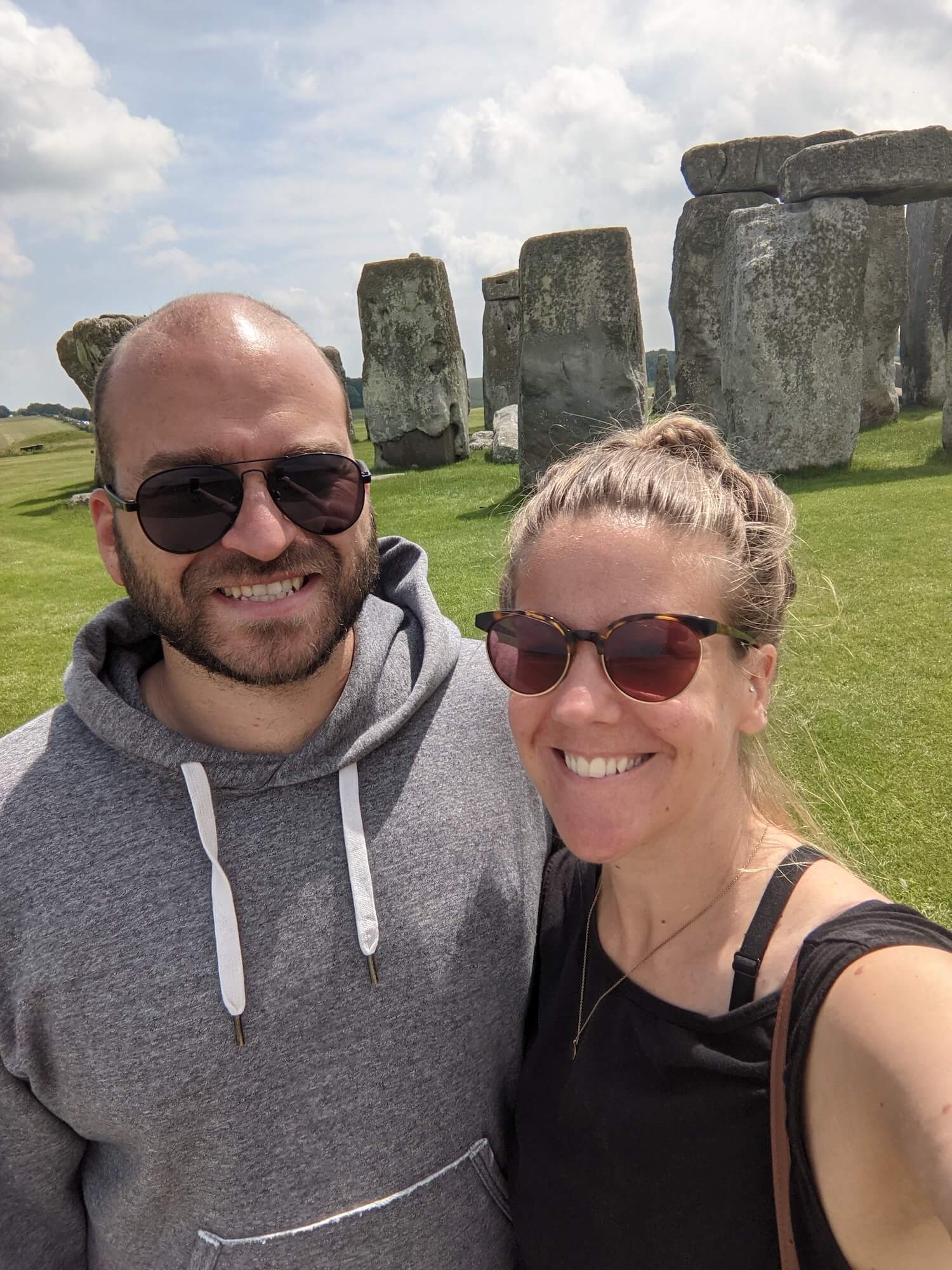 1. Travelling to Stonehenge
Travelling to Stonehenge is a breeze.
If you're driving, simply follow the clearly signposted route from the A303 and park on-site. During peak periods, you may have to queue to get on-site and there is a parking charge if you haven't pre-booked (although this is fully refundable when you buy a Stonehenge ticket).
Alternatively, hop on a train to Salisbury, the nearest station to Stonehenge, and catch a taxi or bus to the site. The hop-on hop-off tour bus from Salisbury Reds is a great way to see the sights en route to Stonehenge. But whichever mode of transport you choose, you're in for a treat – the journey is just as beautiful as the destination!
2. The best time to visit Stonehenge
The best time to go visiting Stonehenge is either first thing in the morning or later in the evening. If you're an early bird and happen to be driving, it's a good idea to turn up when the site opens at 9.30am. You'll beat the coach tours, which tend to arrive after 10am, and should be able to enjoy the site in relative tranquillity.
The crowds also die down after 5pm on summer evenings, when the site shuts at 7pm.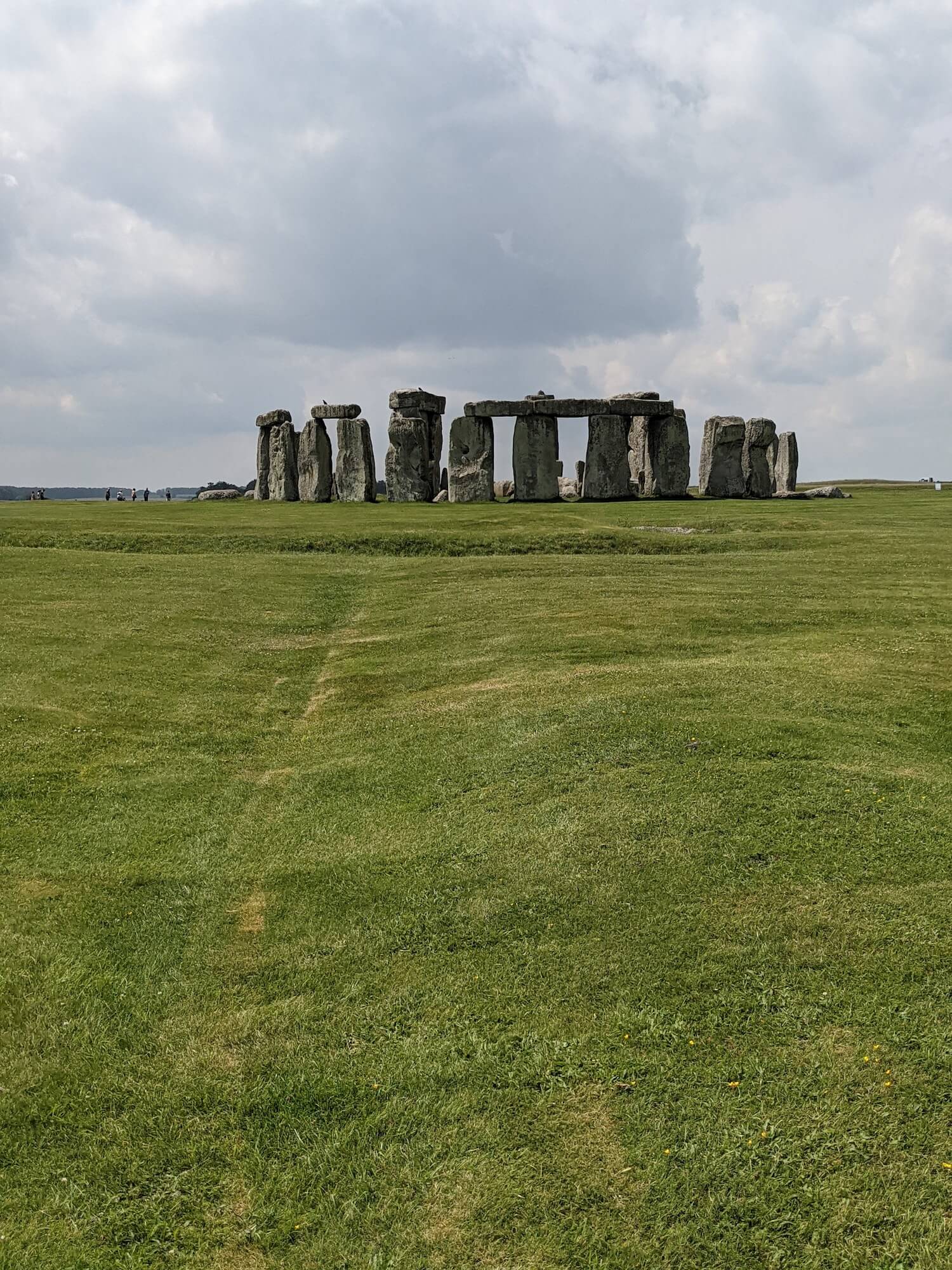 3. Enjoy a VIP Stonehenge visit
If you're willing to pay extra to avoid the crowds completely, English Heritage's Stone Circle Experience is a great option. Tickets cost £59 for adults but for that, you'll be able to enter the site before it opens to the public allowing you to get up close and personal with the stones and soak up their power and mystery.
READ MORE: How to Get From Stonehenge to Bath
The Best Days Out from Bath
4. Book ahead, save money
Want to make the most of your Stonehenge visit without breaking the bank?
You'll get the best price by booking your Stonehenge ticket online in advance. You can arrive within half an hour of your chosen time and stay as long as you like. And if you're an English Heritage or National Trust member, you can get in for free – just remember to bring your membership card with you.
5. Capture the moment
Don't forget your camera!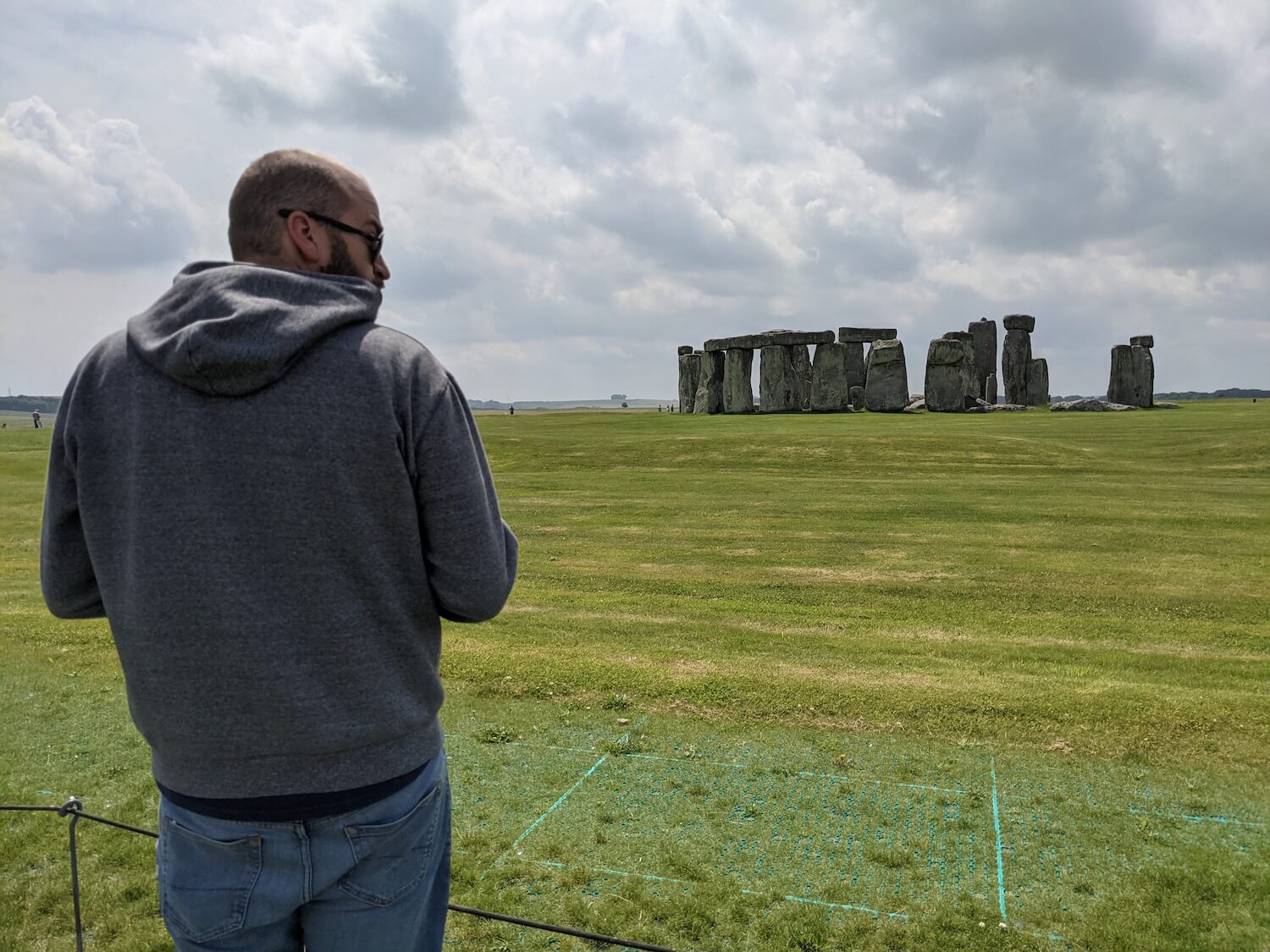 Stonehenge is a photographer's dream, with stunning landscapes and dramatic skies providing a backdrop for the iconic stones. The landmark takes on an ethereal quality at sunrise and sunset, with the light casting long shadows, so the earlier (or later) you can be on site, the better your photographs!
6. Unlock the Stonehenge secrets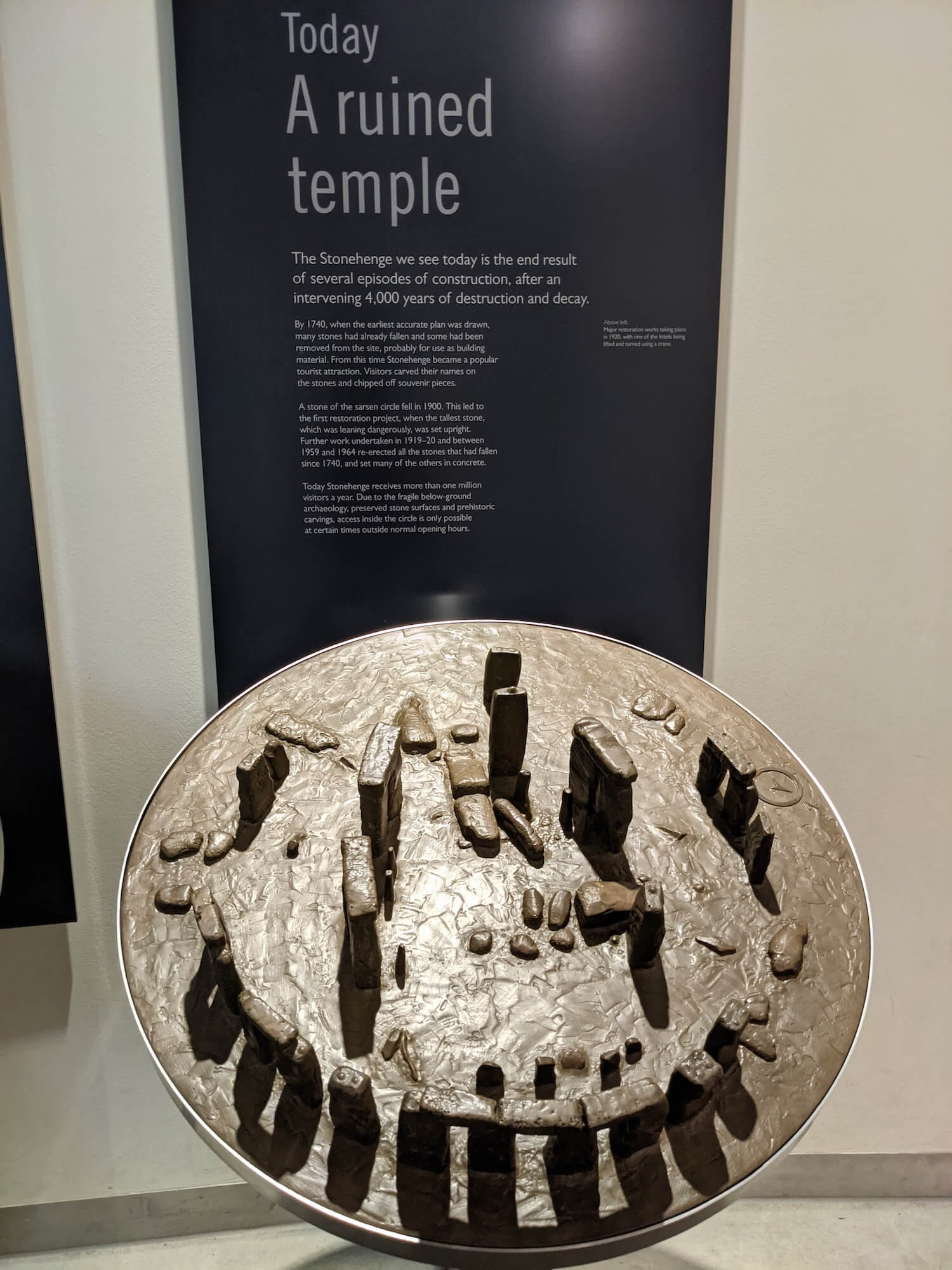 Having seen the stones, it's a good idea to pop into the Visitor Centre if you're still struggling to get your head around the ancient monument (and trust us, you won't be the only one). It's home to an exhibition that makes sense of what life was like for the builders of Stonehenge, with artefacts that include ancient jewellery, pottery and tools, and even human remains.
7. Crack Stonehenge's mystery with an audio guide
Let's face it – Stonehenge is pretty enigmatic. To ensure you don't end up feeling completely lost amongst the stones, download the Stonehenge audio guide to your phone in advance. It's free, comes in 12 languages, and offers fascinating insights into the stone circle, the surrounding landscape, and the exhibition inside the Visitor Centre.
Who knows, you might just crack the mystery of Stonehenge after all!
8. Bring a brolly (and a sun hat)
Stonehenge is one thing — but as mysteries go, the English weather is unfathomable. The exposed location on Salisbury Plain can make for some seriously unpredictable conditions. Will it be sunny and warm? Will it be rainy and chilly? Will it be both in the space of five minutes? No one knows, so be prepared for anything and pack accordingly.
9. Staying fuelled at Stonehenge
If strolling amongst the stones has left you in need of a caffeine fix, the on-site cafe — which also serves hot and cold food — has got you covered. The queues for this can get pretty crazy though.
Alternatively, bring a packed lunch and a flask and enjoy a snack with a view in the picnic area.
10. Look but don't touch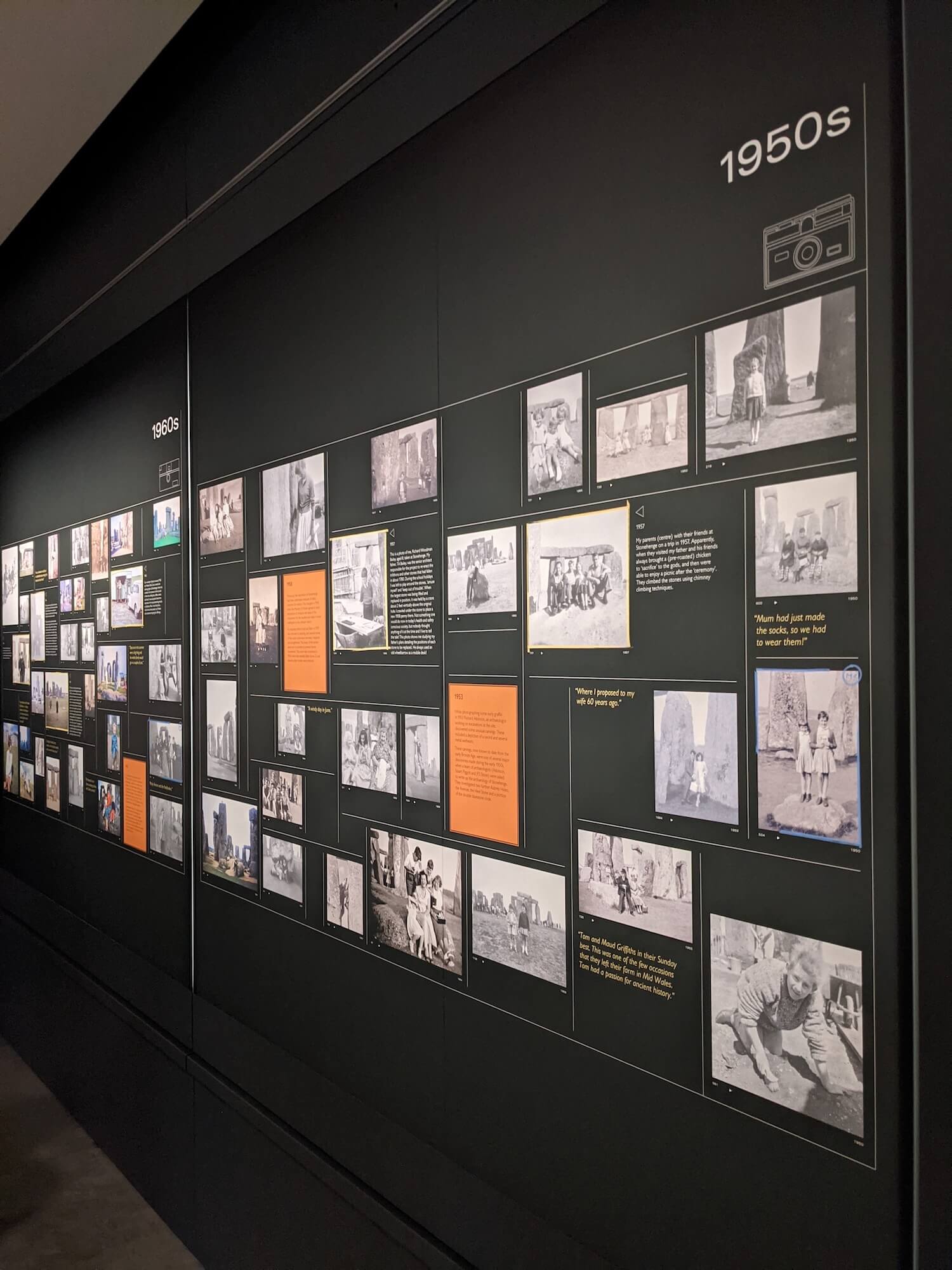 We all know that feeling — you see something incredible and can't resist reaching out to touch it. But when it comes to Stonehenge, fight the urge — the stones are covered in ancient lichens that are crucial to their preservation, and your curious fingers could cause some serious damage. Plus, you probably wouldn't endear yourself to the site stewards.
11. Plan a day trip in the Stonehenge area
Sure, Stonehenge is pretty amazing, but why stop there? Two hours is just about enough time to soak up the majesty of the site, and if you're up for a little adventure, there are plenty of other nearby attractions to explore… 
Bath from Stonehenge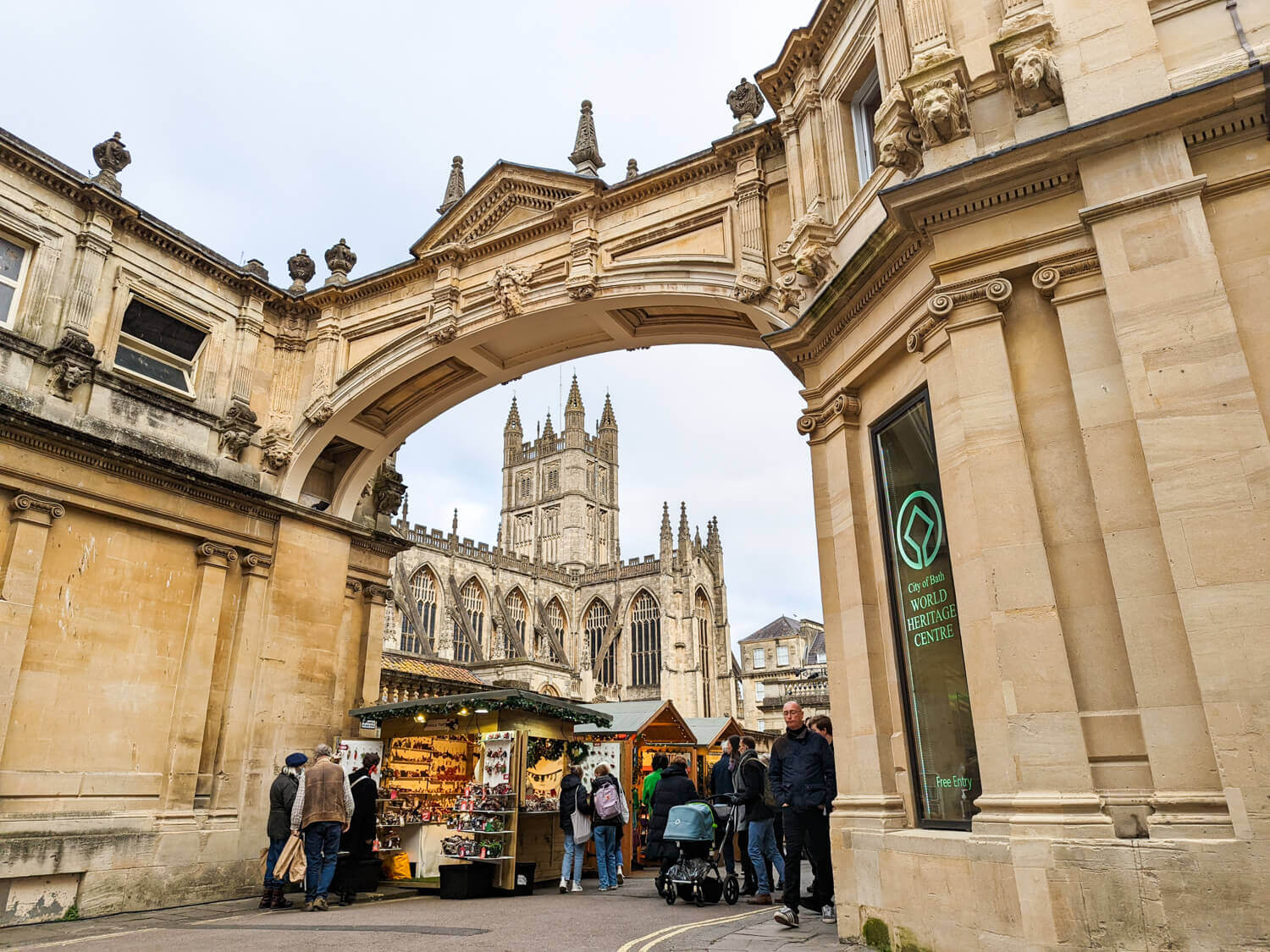 This historic city is famous for its Georgian architecture and Roman baths, and is just under an hour's drive from Stonehenge. Take a look at our day trip guide to Bath here.
Glastonbury Tor from Stonehenge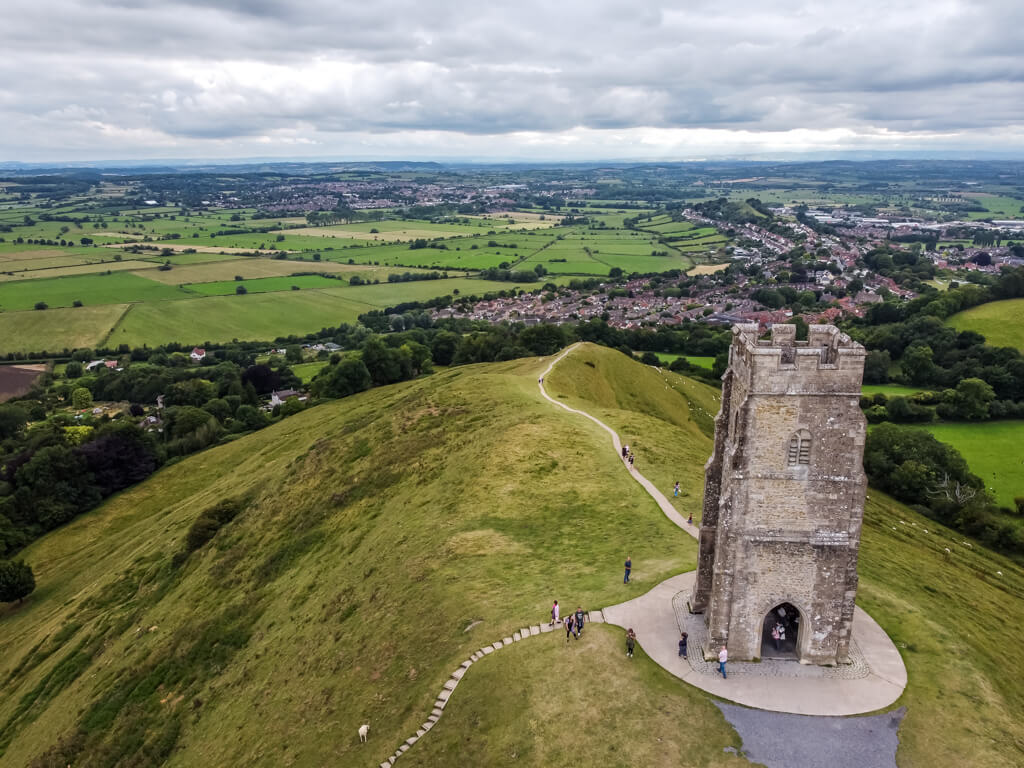 This mystical hilltop tower's deep history, association with King Arthur and Avalon, and ties to pagan and New Age beliefs contribute to its spiritual significance and sense of mysticism. Glastonbury is just over an hour's drive from Stonehenge.
Old Sarum from Stonehenge
This ancient hill fort and settlement is a must-visit for history buffs, with fascinating ruins and views over the surrounding countryside. It's just a 15-minute drive from Stonehenge, and if you're visiting by public transport the tour bus from Salisbury stops at both historic sites.
Salisbury from Stonehenge
The medieval city of Salisbury is home to the stunning cathedral, as well as a bustling market square and a variety of shops and cafes. It's just 20 minutes' drive from Stonehenge.
Wells from Stonehenge
One of the UK's smallest cities, Wells is big on character and charm. Pay a visit to the cathedral and Bishop's Palace, and browse the many independent shops. Wells is just over an hour's drive from Stonehenge. You can check out our guide for what to do in Wells, here.
Your day out guide for visiting Stonehenge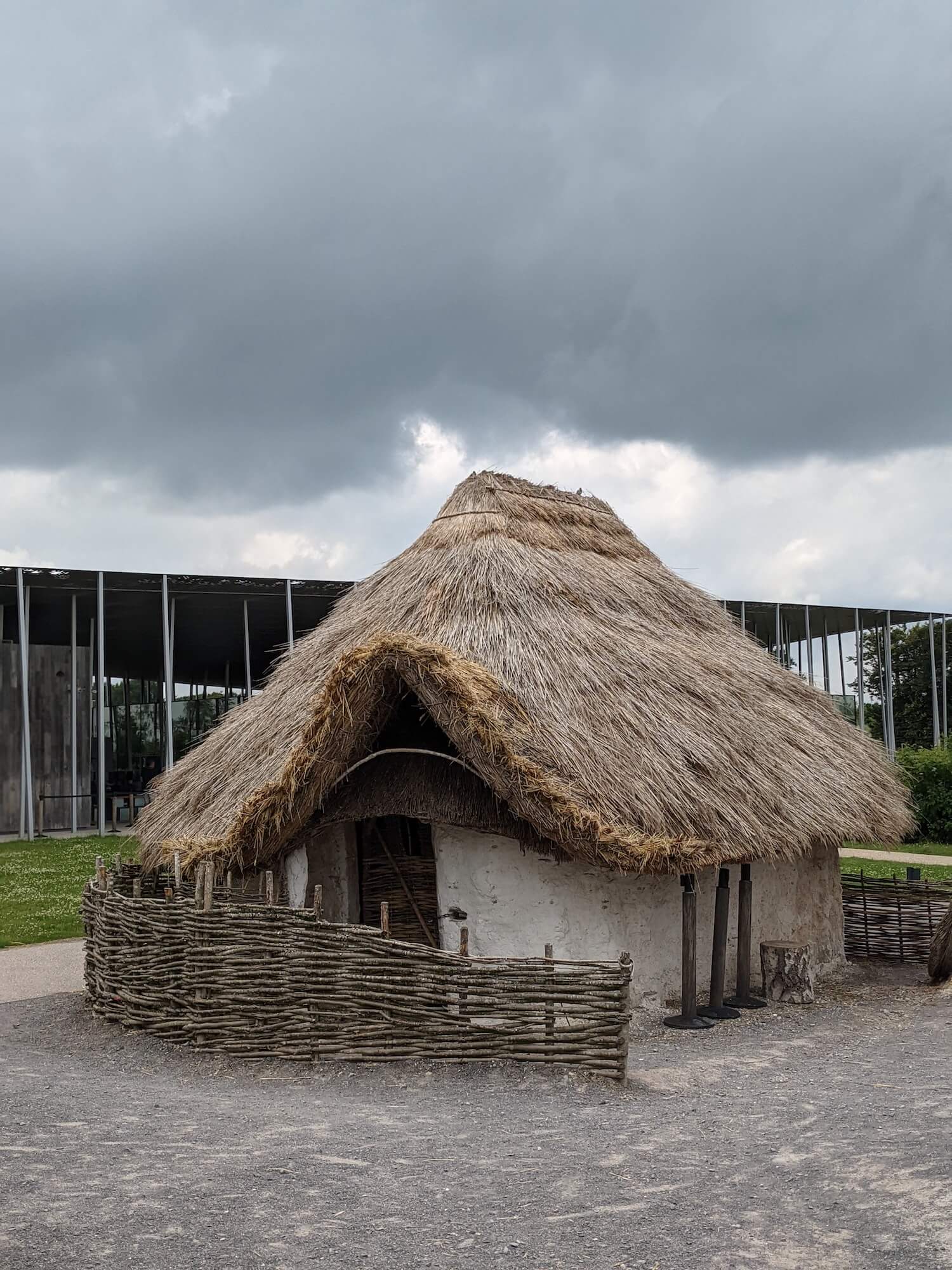 Stonehenge is an iconic and mystical site that captures the imagination of visitors from around the world. With millions of people visiting each year, it's important to plan ahead and by following the top tips in this guide you can make the most of your trip. From avoiding the crowds and discovering the surrounding landscape to unlocking the secrets of the stones and exploring nearby attractions.
If you want to stay over, check out these great places to stay in Wiltshire to extend your trip.
Get ready to experience the magic of this ancient wonder!
BOOK YOUR TICKETS FOR STONEHENGE HERE
Quick list: 11 Top Tips for Visiting Stonehenge
Travel by car, train or tour bus
Arrive early or late to avoid the crowds
Book English Heritage's Stone Circle Experience for a VIP visit
Book tickets online to save money
Download the free Stonehenge audio guide
Don't forget to bring a camera
Check out the Visitor Centre for more information on Stonehenge
Plan for all weathers!
Grab a coffee at the on-site cafe or bring your own packed lunch
Look but don't touch the stones
Plan a day trip to nearby attractions
---