The beautiful county of Wiltshire is the perfect place for a relaxing getaway. Find out about the five best places to stay in Wiltshire to enjoy a few days out here. 
It's essential to take much-needed breaks from the busy stresses of working and daily life to relax and spend quality time with the people who mean the most to you in your life. If you're planning some days out in Wiltshire, here are a few recommendations on where to stay.
If you're looking for the perfect getaway in the southwest region of England, then Wiltshire is a fantastic option. Wiltshire has beautiful countryside as far as the eye can and plenty of fun things to do on your trip away. Below, we'll go through the five best places to stay in Wiltshire, which varies depending on the type of trip you want to go on. 
Best Places to Stay in Wiltshire
If you're looking for accommodation in Wiltshire, these are your best options.
1. Best for Country Relaxation: Three Daggers Hillside Cottage
First on this list of the best places to stay in Wiltshire is the Three Daggers Hillside Cottage – the perfect place to unwind in the gorgeous countryside. This cottage can host up to 12 people, which is ideal for multiple families or friends having a weekend away. There are six ensuite rooms with luxury steam showers, making your stay there as comfortable as possible. The cottage style is traditional, but the interior has been designed to a very high standard and has a gorgeous living room. In addition, there is an eat-in kitchen and a private patio with a BBQ so you can cook your favourite food outside in the sun. 
When you rent the Three Daggers Hillside Cottage, you gain access to a small barn a short walk from the cottage, which houses a sauna, hot tub, and plunge pool. The Trailhead Cabin provides a chill area to enjoy fantastic views of the surrounding scenery, fitted with an outdoor firepit, dartboard, woodburning stove, and kitchen. Among the variety of Wiltshire holiday cottages available, the Three Daggers Hillside Cottage is one of the most impressive available options.
2. Best for Glamping: Mill Farm Glamping
Glamping is becoming increasingly popular as people swap the traditional tent for something a little more luxurious, giving the same camping experience but a lot more comfortable.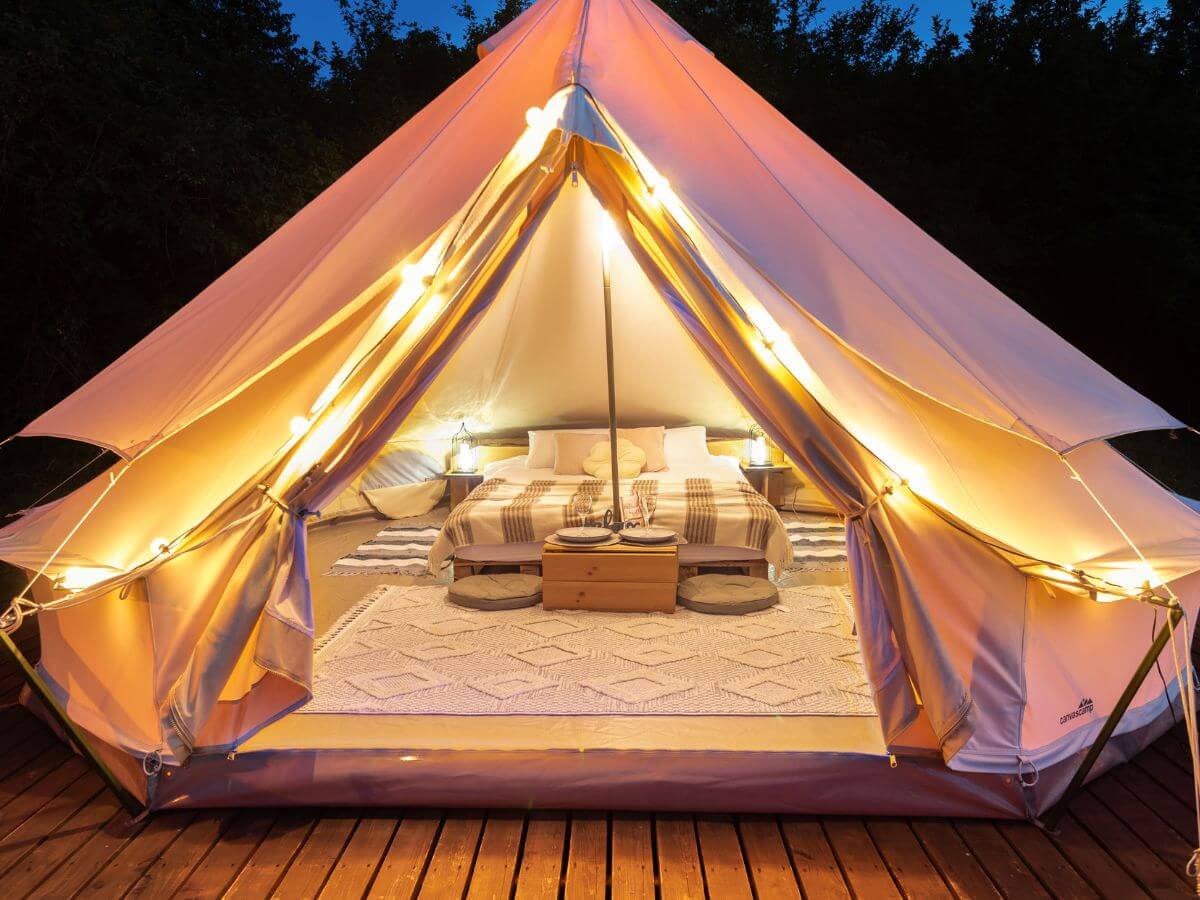 Mill Farm Glamping, located in Wiltshire, offers fantastic trips away with luxurious accommodations on an organic farm deep in the countryside. In addition to the glamping facilities, the King Arthur's Willow Treehouse and the Belle Vue Farm Shire houses offer guests a unique experience. 
3. Best for Spa Break: Bowood Hotel, Golf & Spa
If you want a trip away where you can fully unwind and forget about your busy daily life, then the Bowood Hotel, Spa & Golf Resort is the perfect choice for you. This is a boutique hotel that offers high-end luxury accommodations and outstanding facilities for those with a keen interest in golf.
After a day on the golf course, you can book into the spa and receive some relaxation treatment.
The spa has an infinity pool that looks out onto the Parklands, aromatherapy showers, a rock sauna, and a crystal steam room. There's also a fabulous restaurant in the Bowood Hotel, which offers fantastic breakfast, lunch, and dinner cuisine. 
4. Best for Camping: Fairwood Lakes Holiday Park
For those looking for a more authentic camping experience, the Fairwood Lakes Holiday Park is possibly the best option. This holiday park is in a fantastic location near some of the most popular attractions in the area, including Stonehenge, Avebury, and the beautiful cities of Salisbury and Bath.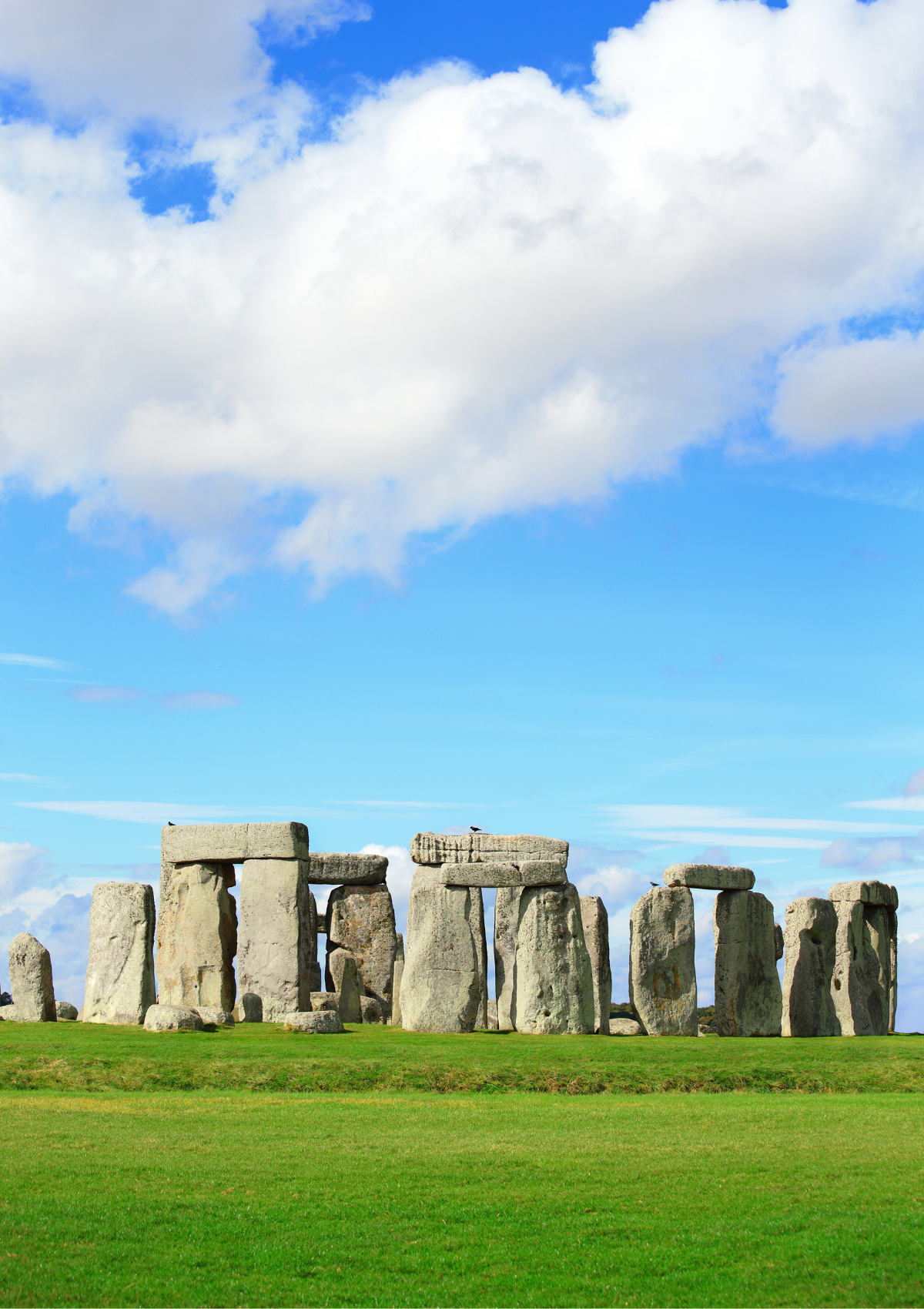 The holiday park has stunning grounds with fishing lakes, mini golf, indoor soft play, and a summer splash tunnel. A range of accommodations is offered there, from hot tub lodges to floating lodges, and even the option to do traditional camping. There's so much to explore in this park that you will never be bored on your trip away here. 
5. Best for Convenience: Travelodge Amesbury Stonehenge
The last place on this list is the Travelodge Amesbury Stonehenge which may be a more humble place to stay; however it is exceptionally convenient for those looking for somewhere to stay last minute that is close to Stonehenge as well as the fantastic town of Amesbury. The rooms at this Travelodge have everything you could need for a comfortable stay, including an en-suite shower, king-size bed, tea, and coffee. It is also an excellent price for those sticking to a tight budget for their trip away.
Places to stay in Wiltshire
Wiltshire is a fantastic part of England that you should visit if you can. You can have an unforgettable time exploring the local towns and enjoy the relaxing environment of the countryside. If you are interested in staying in any of the places mentioned above, ensure you book as soon as possible so you don't risk missing out due to it being fully booked.
---