16 Great Days Out in Essex for all the Family
Looking for fun days out in Essex? If you only have one day in Essex to enjoy, then take a look at these Essex day trips to get you feeling inspired.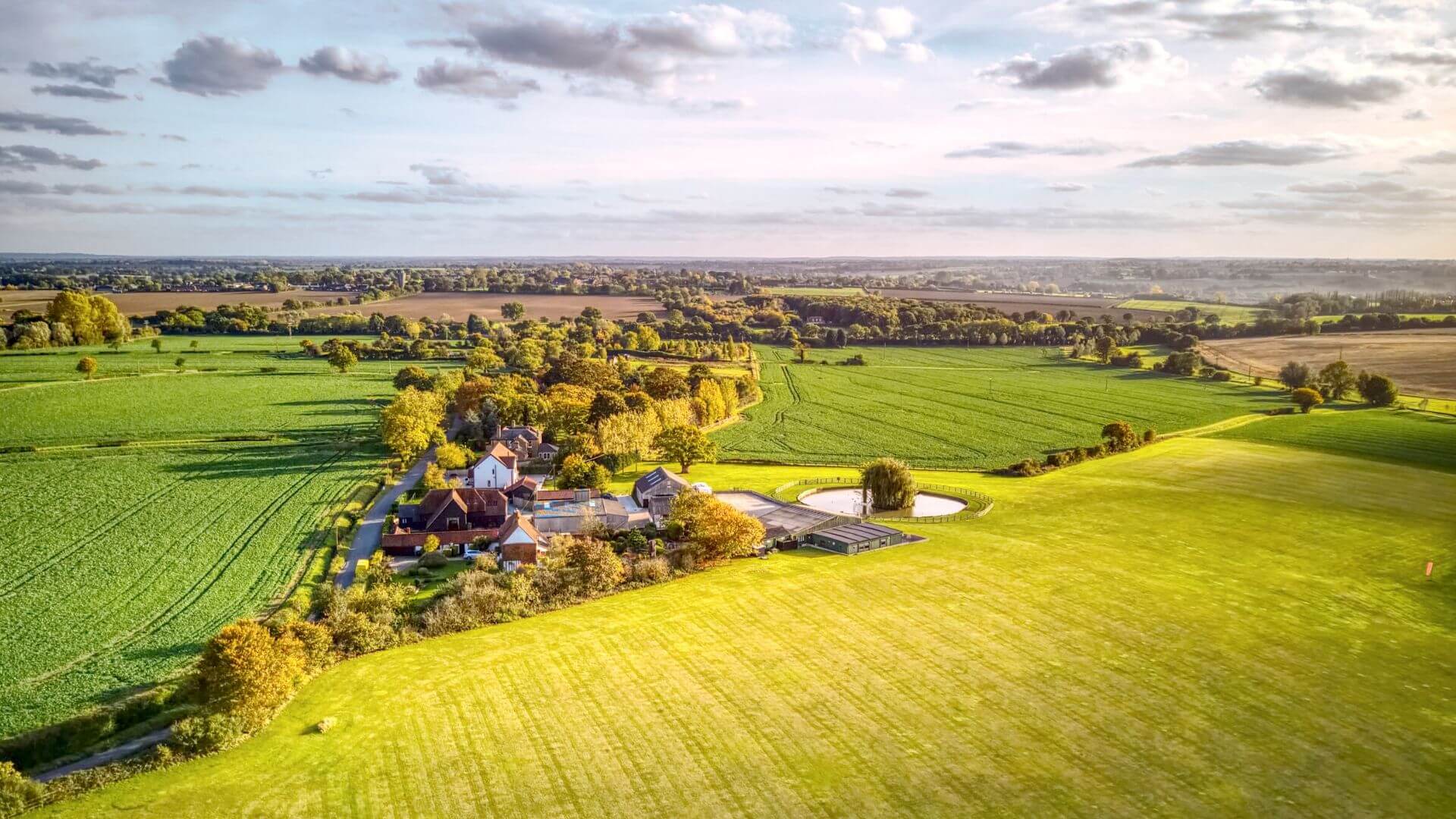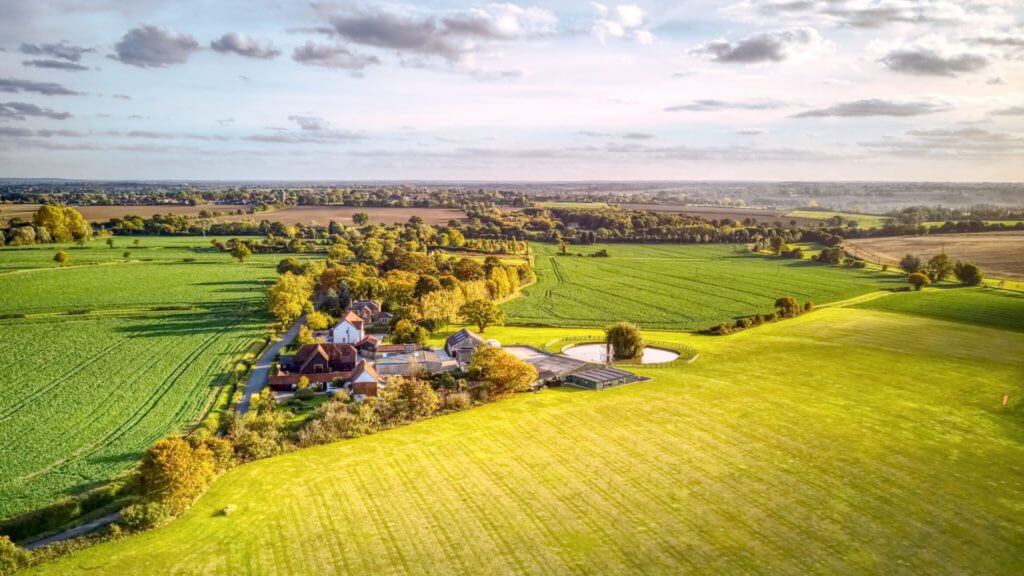 Essex is known throughout England as the land of reality TV, new towns, wide boys, Essex Girls, and a place that's often mocked. What many people in England don't know however, is that there's more to Essex than the nightlife and the great access into London.
We want to show you the best days out in Essex for your family, for your friends and for yourself. These days out in Essex are a good introduction to an English county with a lot to offer, beyond what you might've seen in caricature on the TV.
14 Best Days Out in Essex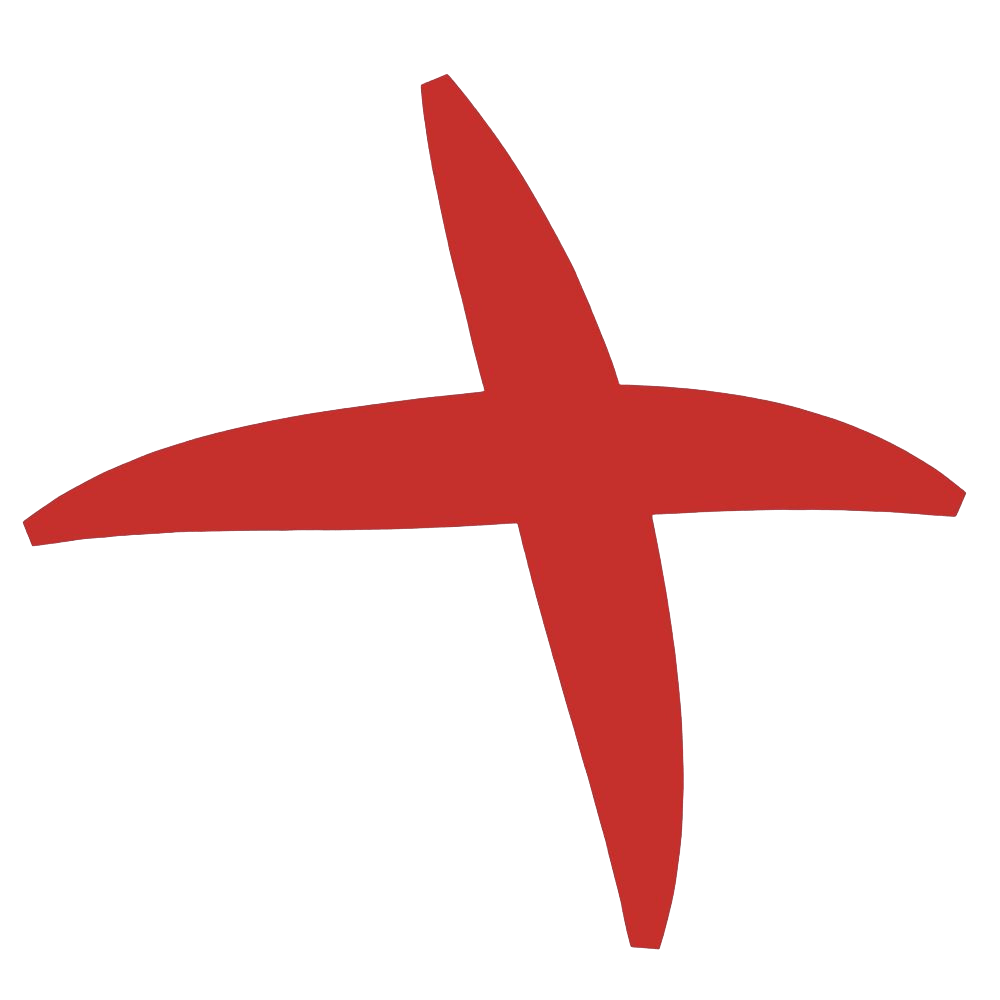 ---
1. Adventure Island
There are quite a number of brilliantly designed parks within Essex that are great for the holidays. If you're looking for cheap days out in Essex with the kids, then this section is your first port of call.
Adventure Island Amusement Park is one of the best days out in Essex for children as well as adults. With adventurous rides, exhilarating surprises and just a fun atmosphere, Adventure Land is popular year round.
Many people love to visit it in winter holidays as it's specifically decorated brilliantly for Christmas and the entire place is illuminated with Christmas lights.
2. Wander round Epping Forest
We love a day out in Epping Forest.
There's always loads going on for Christmas, there's the fab Epping Ongar Railway and the forest trees changing colour in the seasons makes it a unique place whatever the time of year. You can also visit Epping Forest District Museum and Waltham Abbey Church, or, just take a wander and see what you see.
Whatever you decide to do in Epping Forest, you can make it a day to remember out in the wonderful fresh Essex air.
Don't miss a visit to Redwings Ada Cole, a horse sanctuary about 15 minutes drive outside of Epping Forest. It's home to 80 rescued horses, ponies and donkeys, and their mission is to give every animal "a happy and healthy life, free of fear and neglect". They offer our hooved friends a safe place to live with essential vet treatment and rehabilitation. It's a really lovely day out to help a good cause.
We've sourced the best walks in Epping Forest too, to keep you busy – for FREE!
---
Map of the top attractions in Essex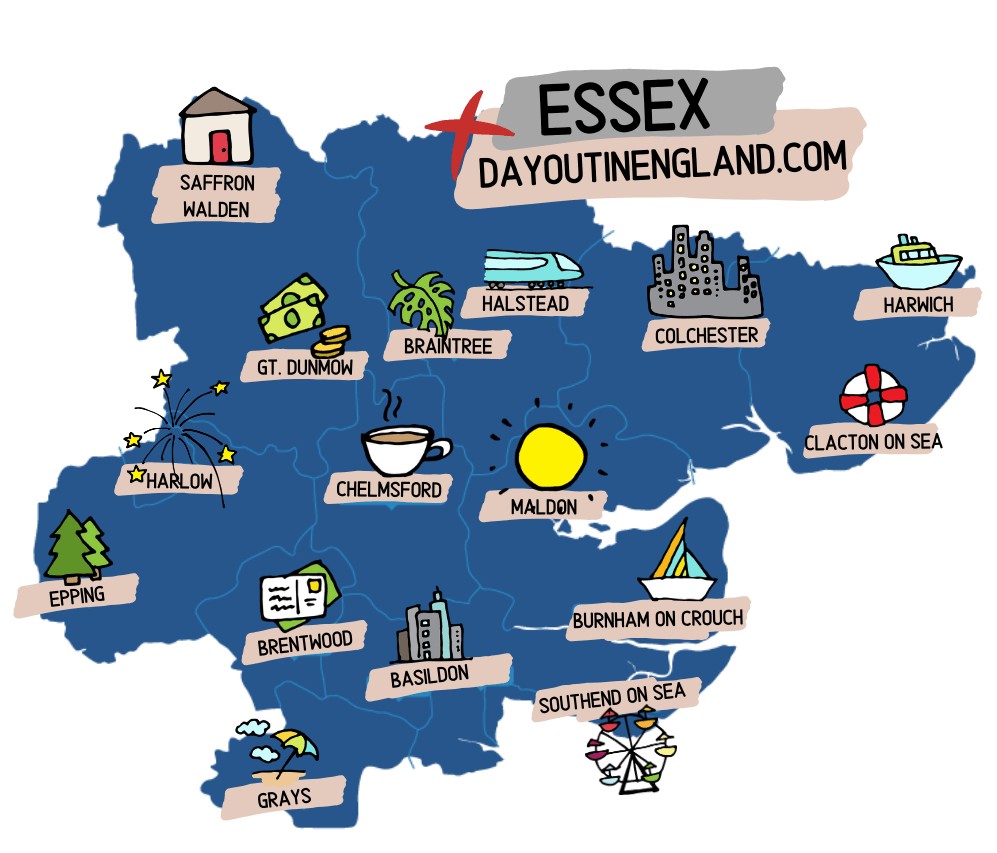 ---
3. Castle Park
Castle Park is built around Colchester Castle, as you've probably guessed. It's a peaceful park and makes for some great days out in Essex. If you like nature and want a relaxed day just enjoying the summer sun and having a lunch at a small, pretty café, then this park is perfect. Nature, flowers and ducks all round.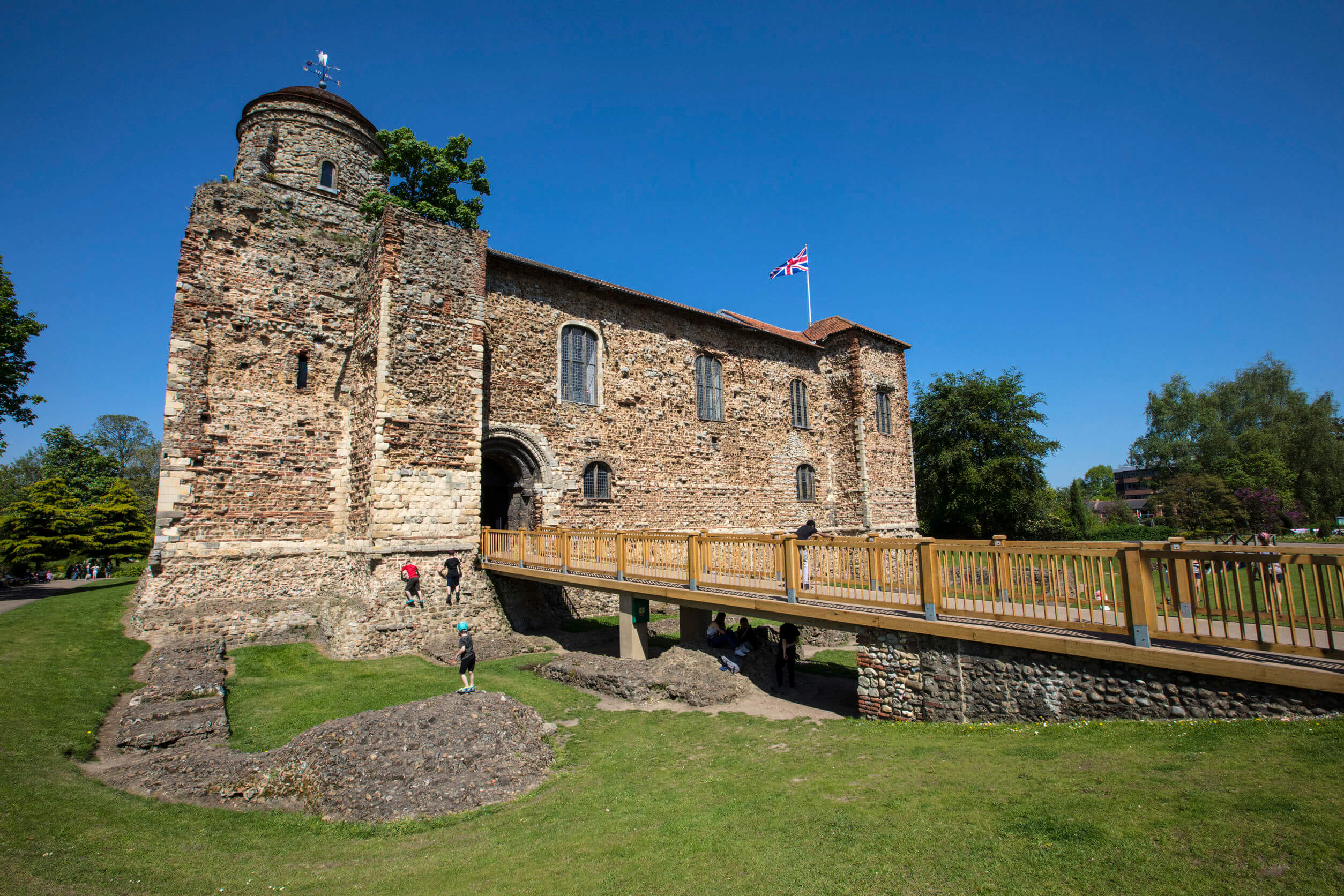 You'll have to pay, but you can go inside the castle to see how they've transformed it into one of the best attractions in Essex. One of the highlights is the Colchester Vase – one of the finest pieces of art to have survived from Roman Britain.
Head up to the roof for an impressive panoramic view over Colchester. You and the kids can also enjoy the Fenwick Treasure hoard, one of the really great days out in Essex the kids will remember forever.
4. Clacton Pier
Clacton Pier has a whole lot to offer in a small price. With dodgems, arcade games, and dress up shops, the whole Clacton Pier experience just makes for a great day out in Essex.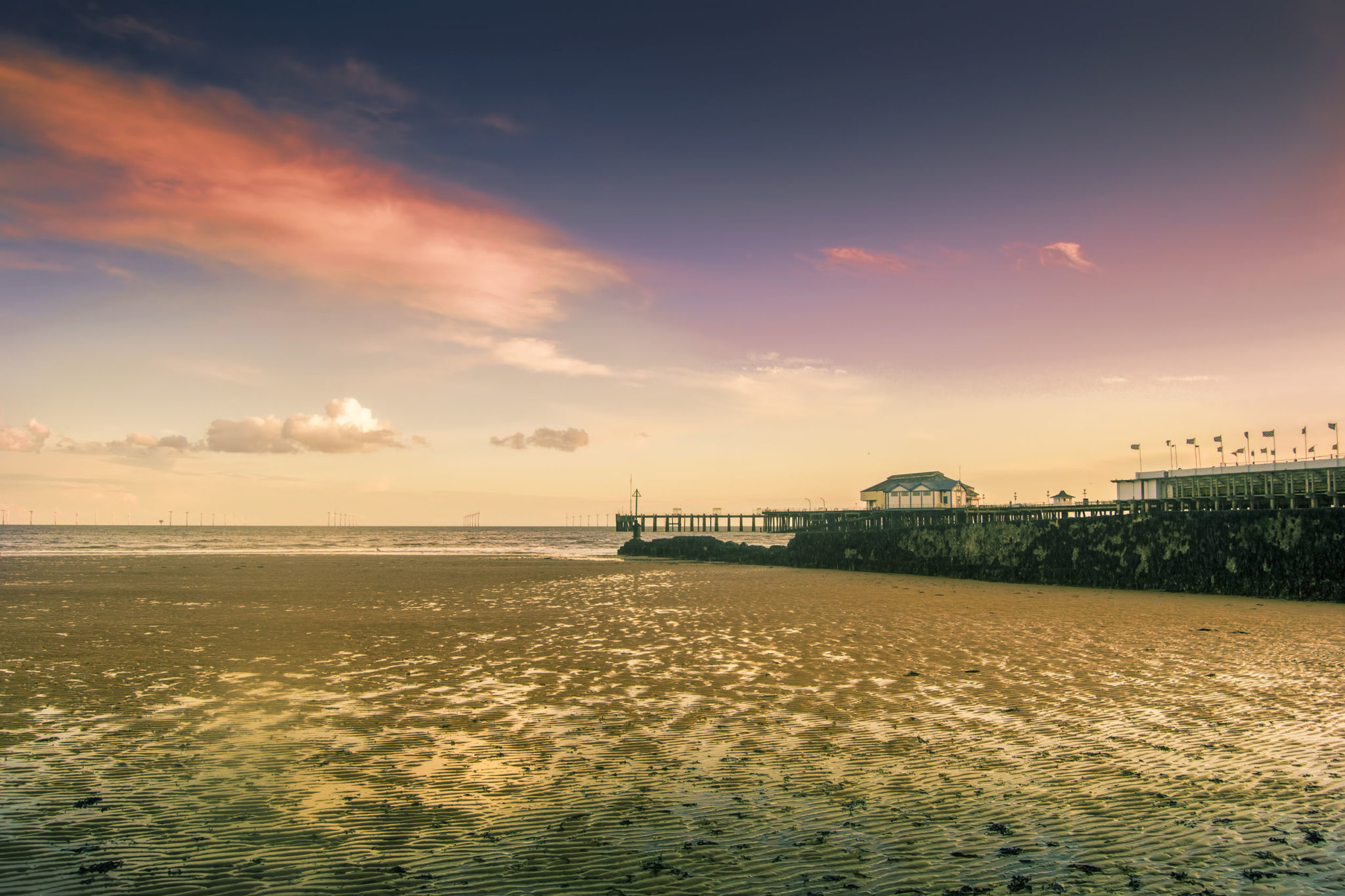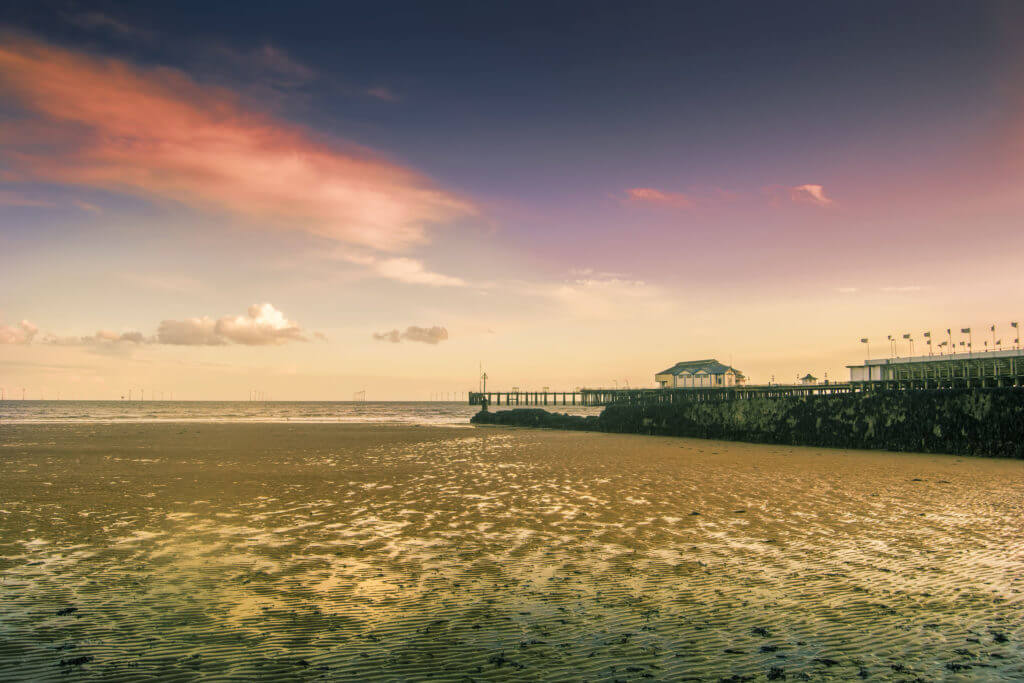 There's fudge shops, mulled wine and sweets sold on the pier, along with German beer. These treats, the sound of the live music, and the fun vibe just totally adds to the whole experience.
The best thing about a day out on Clacton Pier is that tickets are only $10 on festive occasions, making for a great deal.
If you visit during winter, the Christmas spirit will make your mood all the more joyful.
5. Clacton-on-Sea Beach
Who doesn't love England's beaches?
In summers, it's so nice to witness a sunrise or a sunset at a beach with soft winds caressing your cheeks. The views at Clacton-on-Sea Beach are simply so beautiful, they make you forget all about your troubles. Which, is precisely the point of a holiday.
Clacton-on-Sea Beach is super clean, and offers a great Essex day out for toddlers. They can enjoy making sand castles and splashing around in the great outdoors.
Add this to your list of day trips in Essex!
---
CLICK HERE: 10 Simple Ways to Go Greener on Your Days Out
---
6. Visit Colchester Zoo
Colchester Zoo is a favourite spot for kids. There's so much wildlife to witness, which the kids will love.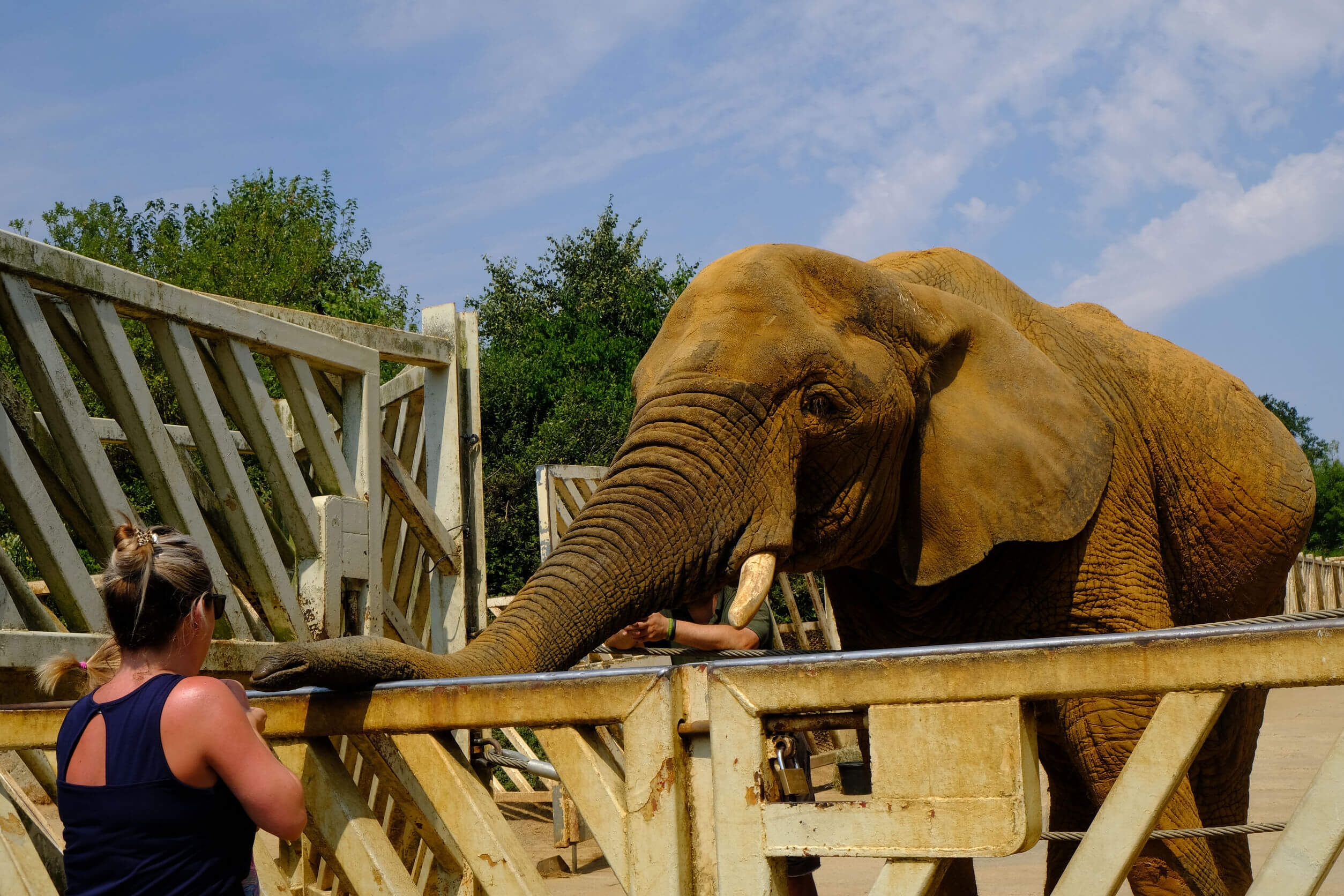 You can see lions, snakes, and giraffes here, and there's an indoor aquarium as well. There is a lot to do at Colchester Zoo, on rainy days too as there's lots indoors. It's one of the top zoos in England.
Colchester Zoo is perfect for picnic days out in Essex, as there's lots of space and small cafes to eat as well.
READ MORE: Best Days Out in Essex for Christmas
7. Walk the pier in Southend-on-Sea
There's so much fun to have in Southend-on-Sea, we've written an entire post on it. If you want to know what to do in Southend-on-Sea, one of England's newest cities, then have a read. From the pier, to the best places to eat breakfast, to where to go clubbing – it's all in there.
8. Tiptree Jam Museum
The food at Tiptree Jam Museum & Tea Room is excellent and the staff, polite and accommodating. They serve treats that kids will love and also offer delicacies for adults to enjoy too.
This is definitely one of the tastiest days out in Essex.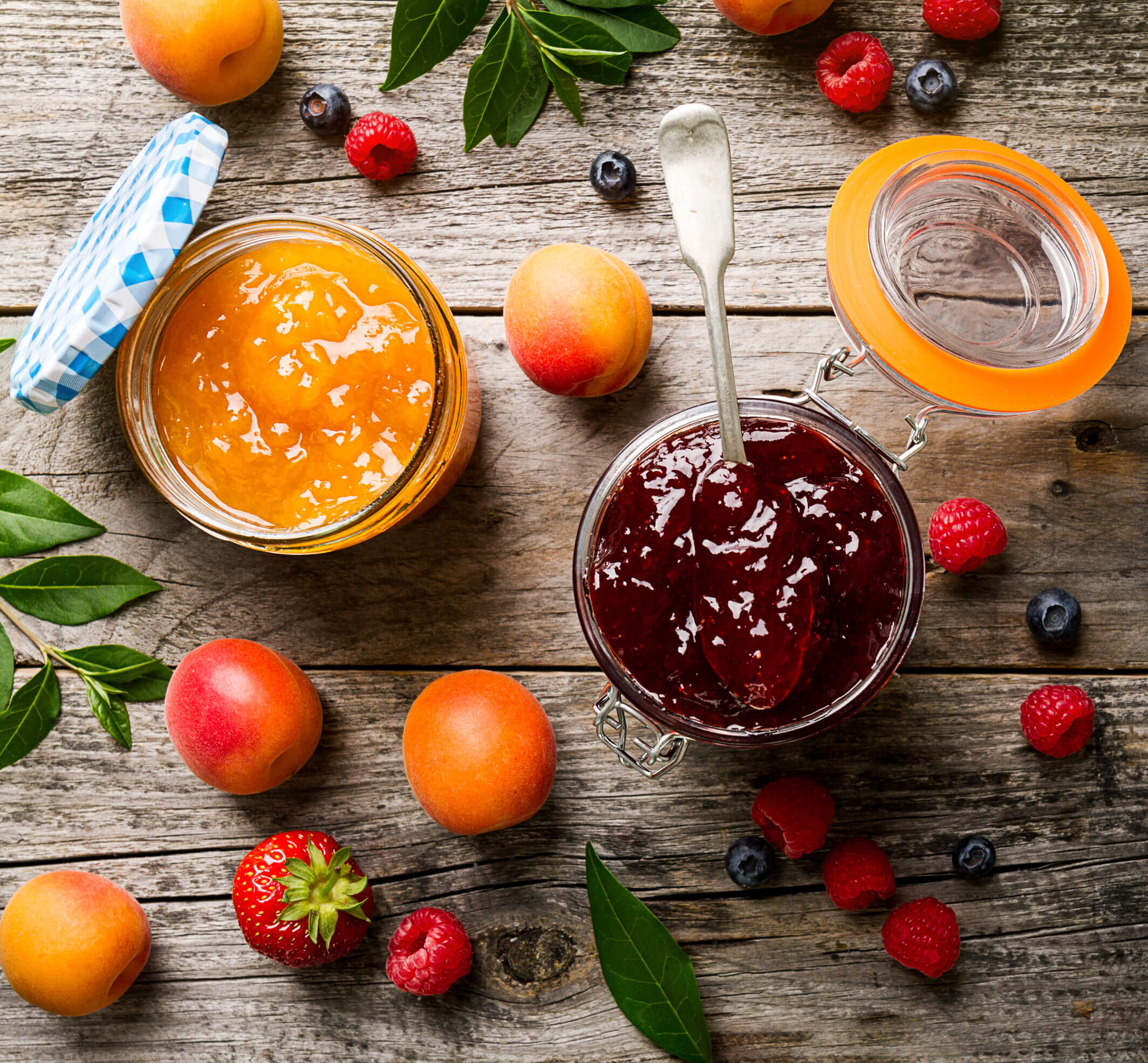 It is great for family days out in Essex, although, it's probably just an hour or two, rather than an entire day. The museum is also pretty interesting for jam history lovers.
Anyone fit into that category?
9. Chill on Mersea Island
Mersea Island makes for another wonderful place to check out on your days out in Essex. As an island, if you have a love for seafood, Mersea Island is perfect for you.
The vibe here is very calming.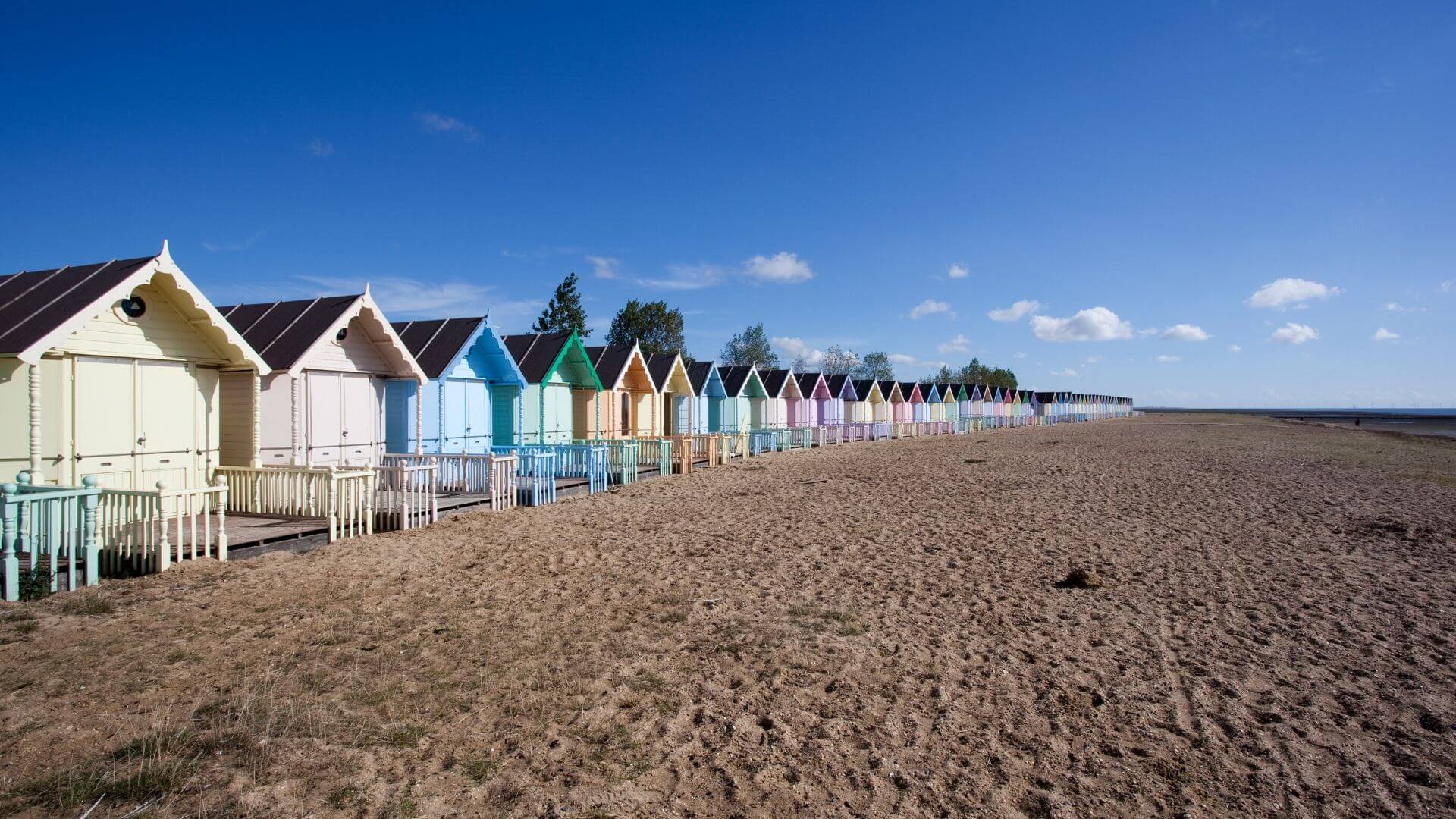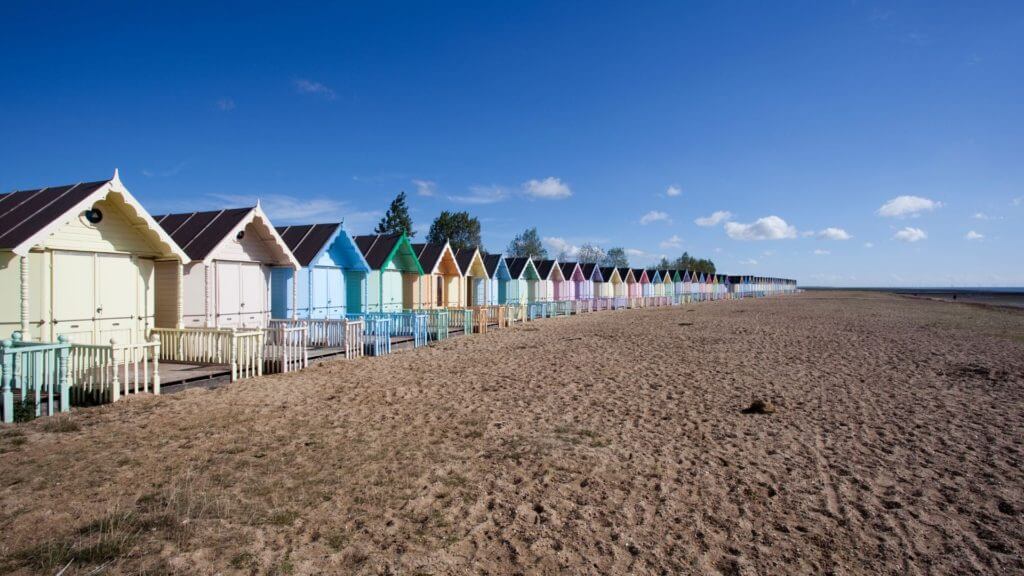 You can soak up in the sun, stay in a beach hut, eat shellfish or just sit by the water overlooking the seashore to have a perfectly relaxing day.
Sounds absolutely lush, hey?!
---
Cool video of Mersea Island to help you plan your days out in Essex, right here.
---
10. Cycle from Clavering to Rickling Hall
This trip makes for a great family day out in Essex. It's a perfect outdoor activity to cycle with your family from the Clavering to Rickling Hall.
There's a small place called The Cricketers on the way, that offers really good food. It's also run by a Mr and Mrs Oliver, son called Jamie. Likes food? You know him?
A good, hearty meal there is the perfect way to end your family cycling trip in Essex.
11. Cycle in Finchingfield
Finchingfield is yet another great destination for cycling. The village has some great views which are perfect for bike riding. The journey can end at The Fox Inn which is a small pub serving some great food.
The comfy vibe makes it the perfect spot for some post-cycle munchies.
12. East Anglian Railway Museum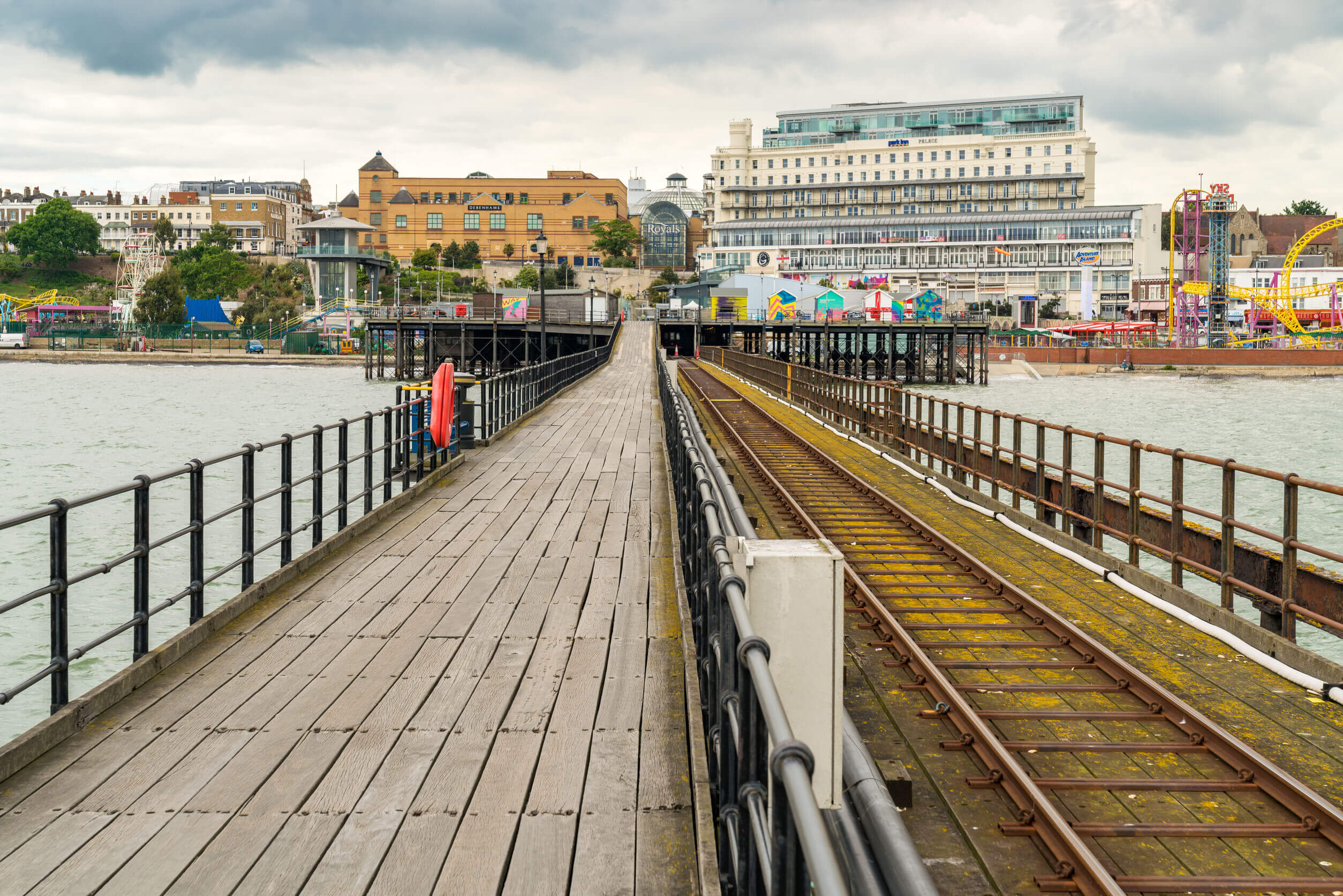 The East Anglian Railway Museum has been a popular Essex day out for a long time. Here you can immerse yourself in a real steam room experience, and enjoy the steam trains, diesel locomotives and vintage carriages on site.
There's a cafe and they often run special events, so keep an eye on the listings for the latest.
13. Promenade Park Maldon
Promenade Park Maldon has many fun activities perfect for summer. There's a splash park, a playground with plenty of games and slides for kids and boat lake rides, a golf course and also a park for skating.
You can also find quite a few animals in the water, even swans!
Definitely one of the best free days out in Essex around.
14. Go paddle boarding in Essex
We've got loads of advice on where to go paddle boarding in Essex, just click here.
From Two Tree Island, to Benfleet Creek, to Paper Mill Lock, there are loads of spots to choose from. Paddleboarding is a great way to get out there and explore your locale from a different perspective, do it!
15. Visit Hopefield Animal Sanctuary
Go and meet their 500 adorable, rescued animals. Located on 53 acres of beautiful Essex countryside, visit and you can take a gentle stroll around the grounds or sit and enjoy some peace amongst nature. Hopefield is home to over 100 species of animals, each with their own amazing personality for you to get to know.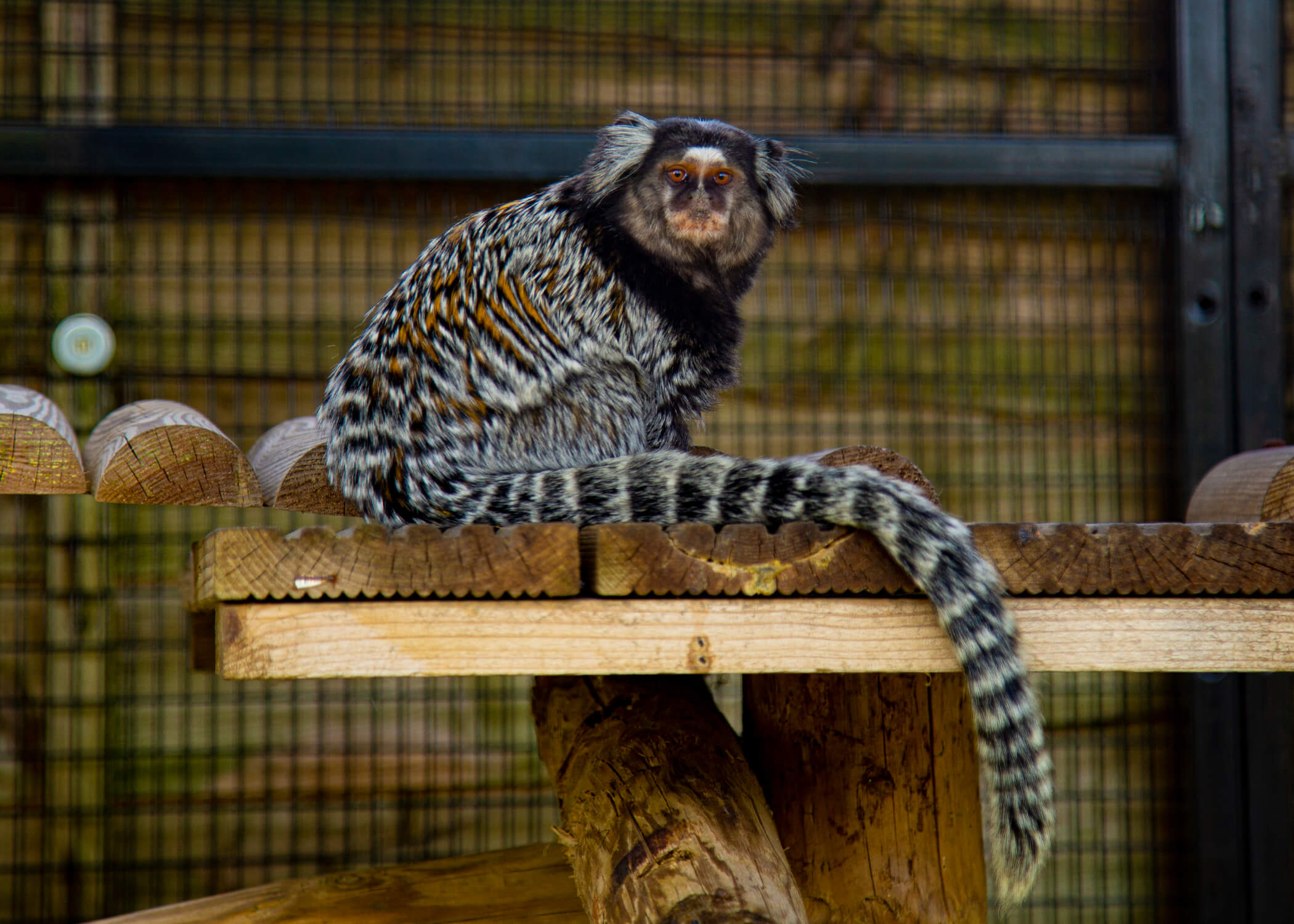 Visit their wonderful Max's Café, where you can enjoy delicious plant-based food, drinks, and refreshments and take part in The Hopefield Trail and test your animal knowledge. The kids will love it here!
16. Afternoon Tea in Essex
There are some great places for Afternoon Tea in Essex – just check out our list!
---
Your day out in Essex
If you're looking for great English days out Essex is a great choice. The English coastline is fantastic, it's not far from London, and as you'll have read, there's a whole lot of food, sites and history to enjoy. Whether you want days out in Essex for adults or children, there's plenty to do here.
Hope this has helped you plan your Essex day out. Let us know what you get up to in the comments below!
---
Quicklist: best days out in Essex
1. Adventure Land
2. Wander round Epping Forest
3. Castle Park
4. Clacton Pier
5. Clacton-on-Sea Beach
6. Visit Colchester Zoo
7. Tiptree Jam Museum
8. Chill on Mersea Island
9. Cycle from Clavering to Rickling Hall
10. Cycle in Finchingfield
11. East Anglian Railway Museum
12. Promenade Park Maldon
13. Go paddleboarding in Essex
14. Visit Hopefield Animal Sanctuary
---