Some posts on this site contain affiliate links. If you book or buy something through these links, I earn a small commission (at no extra cost to you). Take a look at my privacy policy for more information.
Looking for fun days out in Essex? If you only have one day in Essex to enjoy, then take a look at these Essex day trips to get you feeling inspired.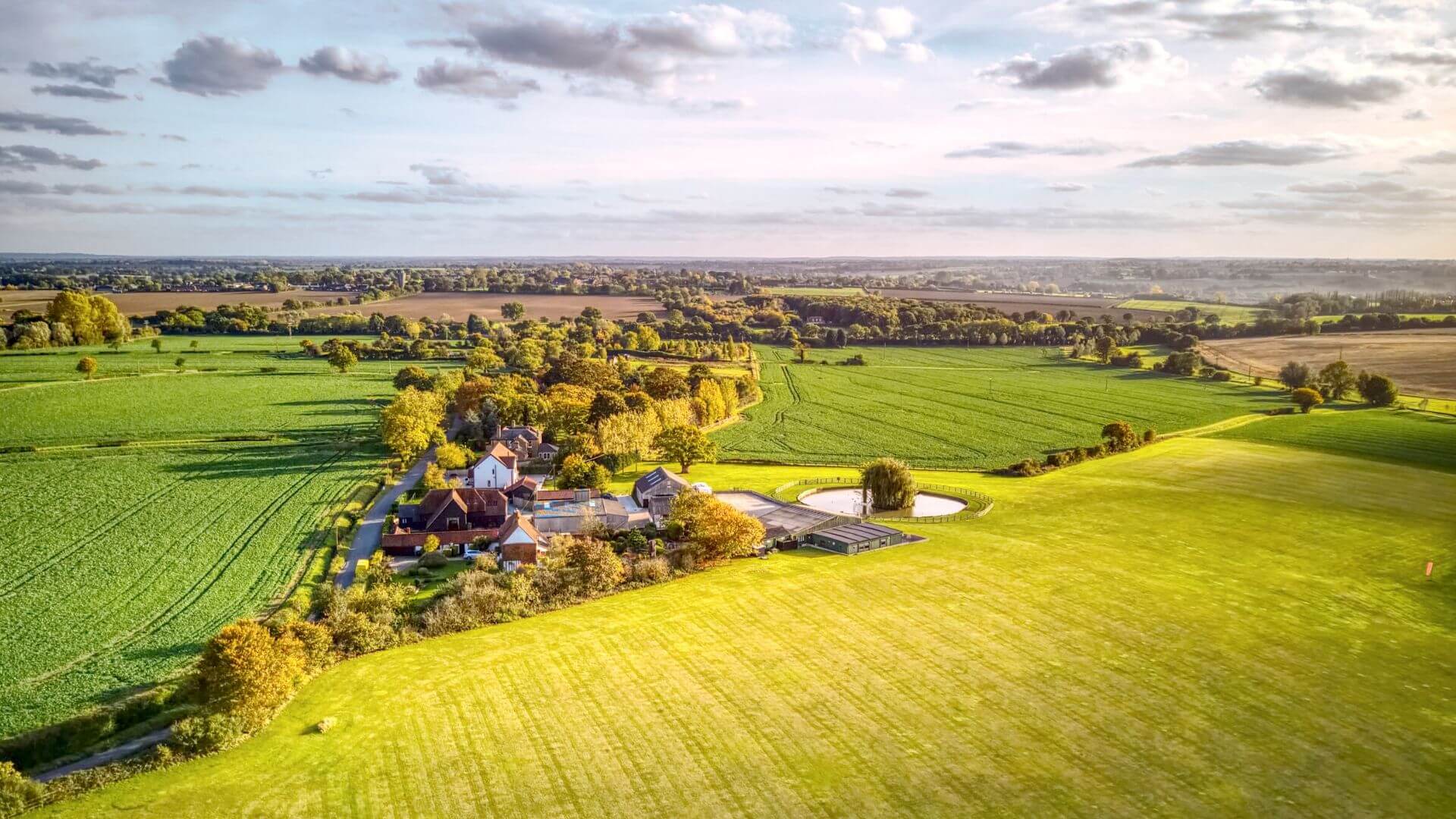 Essex is known throughout England as the land of reality TV, new towns, wide boys, Essex Girls, and a place that's often mocked. What many people in England don't know however, is that there's more to Essex than the nightlife and the great access into London.
We want to show you the best days out in Essex for your family, for your friends and for yourself. These Essex days out are a good introduction to an English county with a lot to offer, beyond what you might've seen in caricature on the TV.
Best Days Out in Essex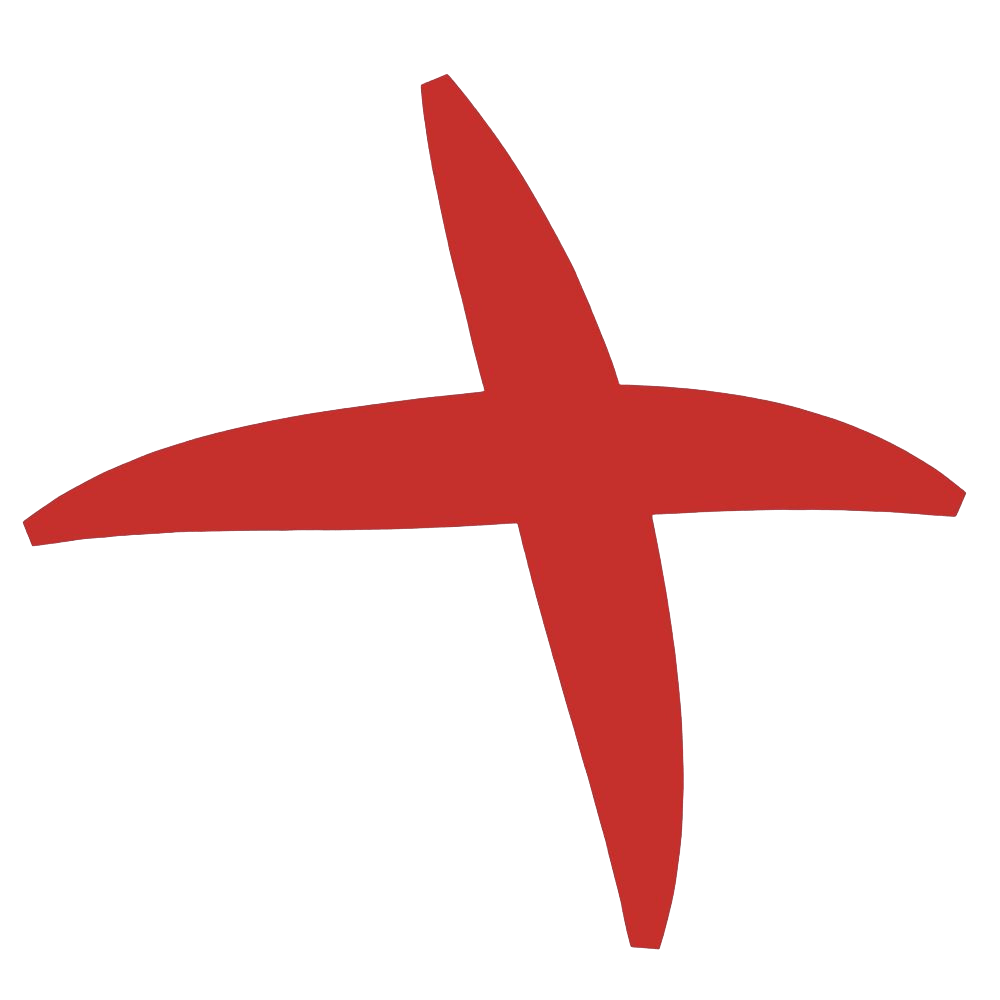 [cmtoc_table_of_contents]
---
1. Adventure Land
There are quite a number of brilliantly designed parks within Essex that are great for the holidays. If you're looking for cheap days out in Essex with the kids, then this section is your first port of call.
Adventure Land Amusement Park is the best day out in Essex for children as well as adults. With adventurous rides, exhilarating surprises and just a fun atmosphere, Adventure Land is popular year round.
Many people love to visit it in winter holidays as it's specifically decorated brilliantly for Christmas and the entire place is illuminated with Christmas lights.
2. Promenade Park Maldon
Promenade Park Maldon has many fun activities perfect for summer. There's a splash park, a playground with plenty of games and slides for kids and boat lake rides, a golf course and also a park for skating.
You can also find quite a few animals in the water, even swans!
---
Map of the top attractions in Essex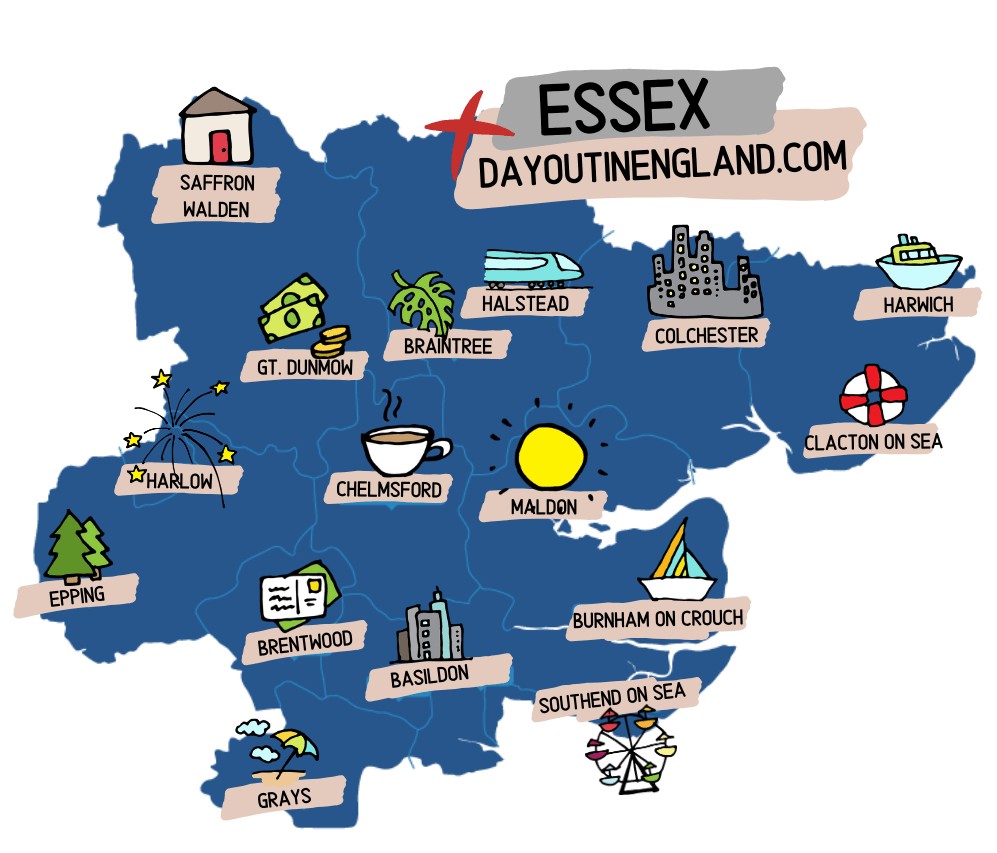 ---
3. Castle Park
Castle Park is built around Colchester Castle, as you've probably guessed. It's a peaceful park and makes for a great day out in Essex. If you like nature and want a relaxed day just enjoying the summer sun and having a lunch at a small, pretty café, then this park is perfect. Nature, flowers and ducks all round.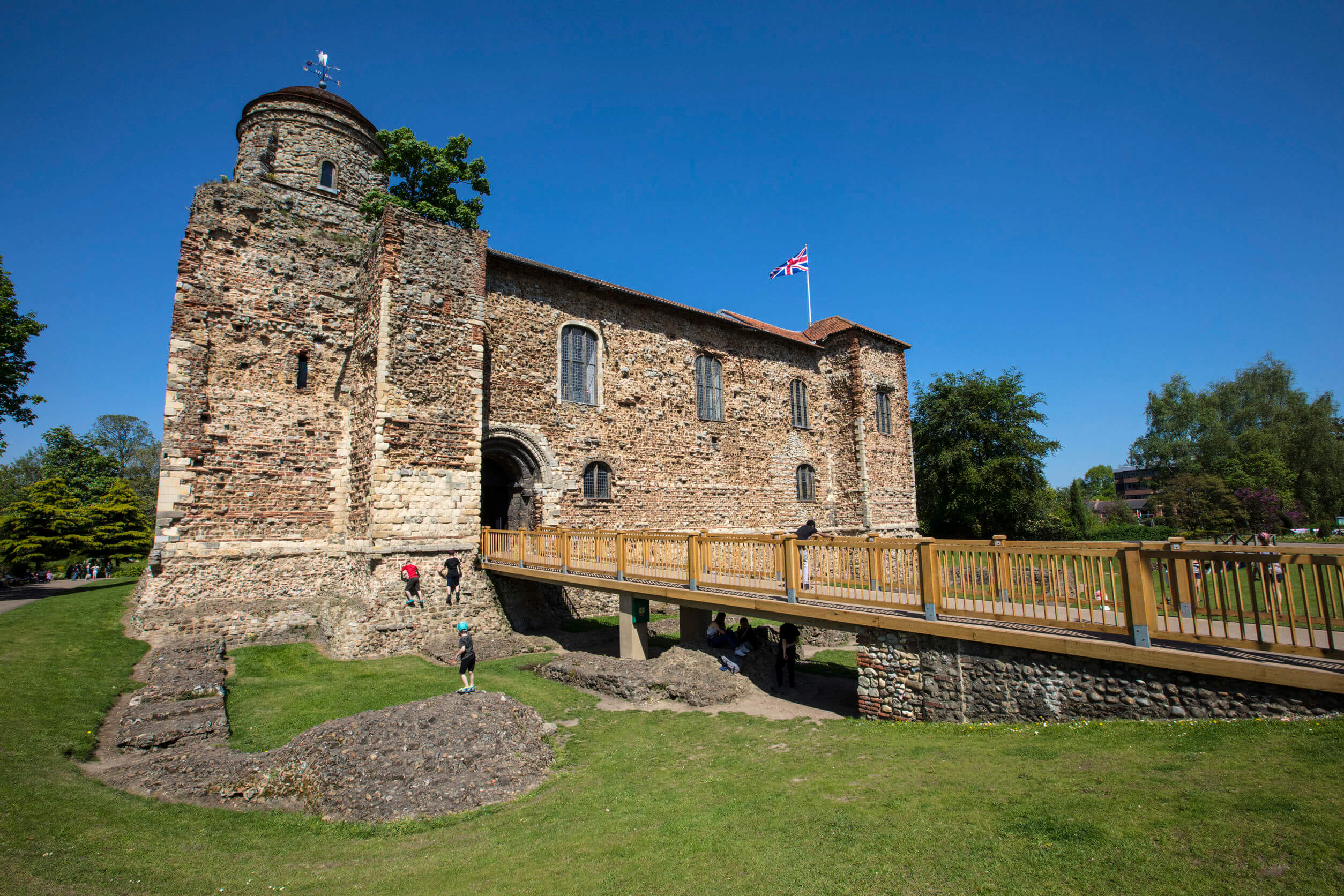 You'll have to pay, but you can go inside the castle to see how they've transformed it into one of the best attractions in Essex. One of the highlights is the Colchester Vase – one of the finest pieces of art to have survived from Roman Britain.
Head up to the roof for an impressive panoramic view over Colchester. You and the kids can also enjoy the Fenwick Treasure hoard.
4. Clacton Pier
Clacton Pier has a whole lot to offer in a small price. With dodgems, arcade games, and dress up shops, the whole Clacton Pier experience just makes for a great day out in Essex.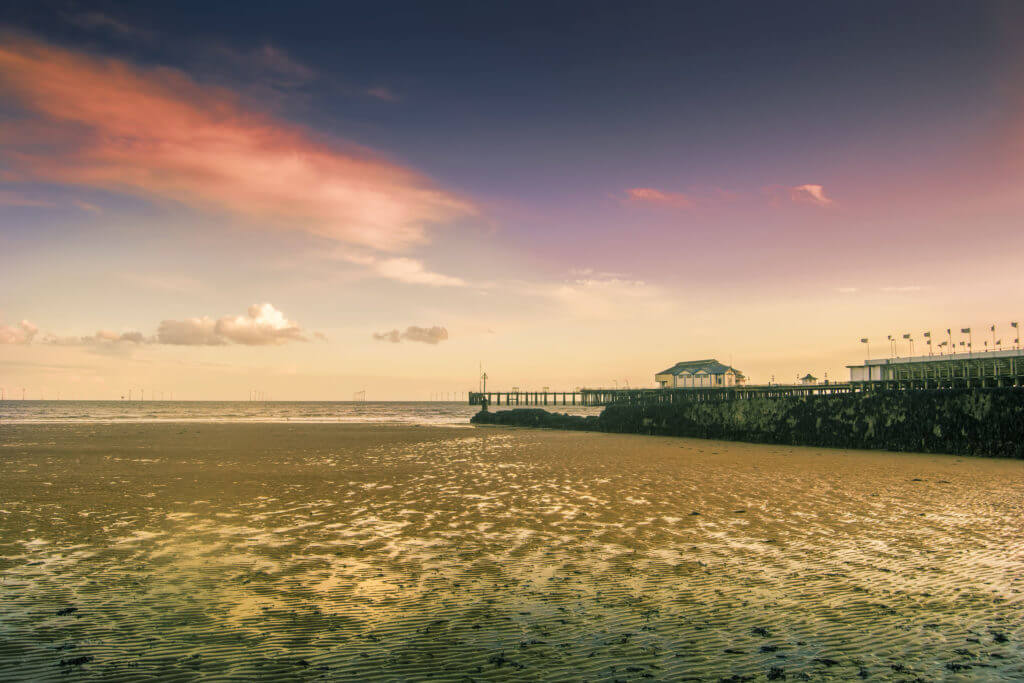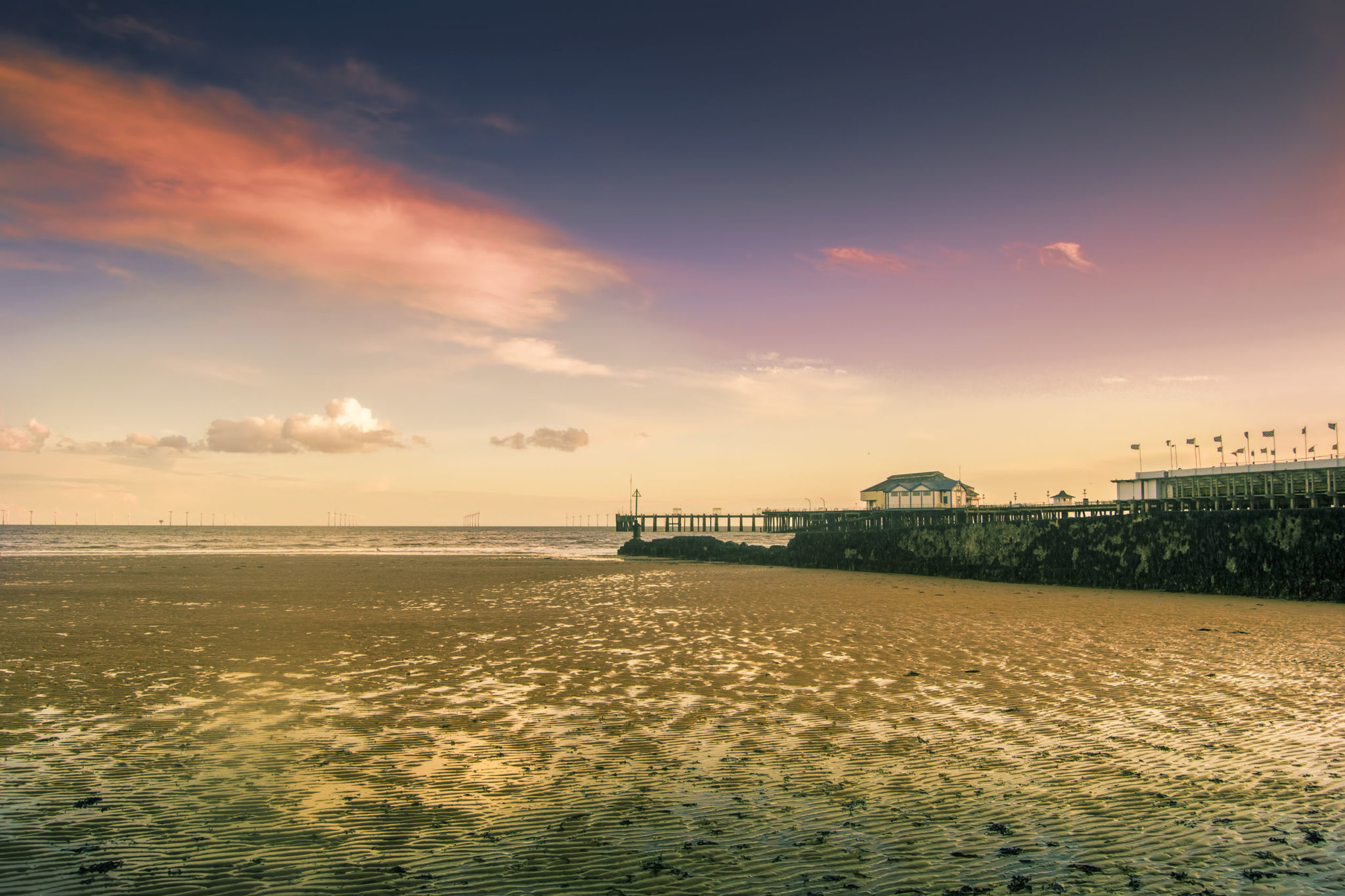 There's fudge shops, mulled wine and sweets sold on the pier, along with German beer. These treats, the sound of the live music, and the fun vibe just totally adds to the whole experience.
The best thing about a day out on Clacton Pier is that tickets are only $10 on festive occasions, making for a great deal.
If you visit during winter, the Christmas spirit will make your mood all the more joyful.
5. Clacton-on-Sea Beach
Who doesn't love beaches?
In summers, it's so nice to witness a sunrise or a sunset at a beach with soft winds caressing your cheeks. The views at Clacton-on-Sea Beach are simply so beautiful, they make you forget all about your troubles. Which, is precisely the point of vacations.
It's a very clean beach and a great Essex day out for kids. They can enjoy making sand castles and splashing around in the great outdoors.
6. Visit Colchester Zoo
Colchester Zoo is a favourite spot for kids. There's so much wildlife to witness, which the kids will love.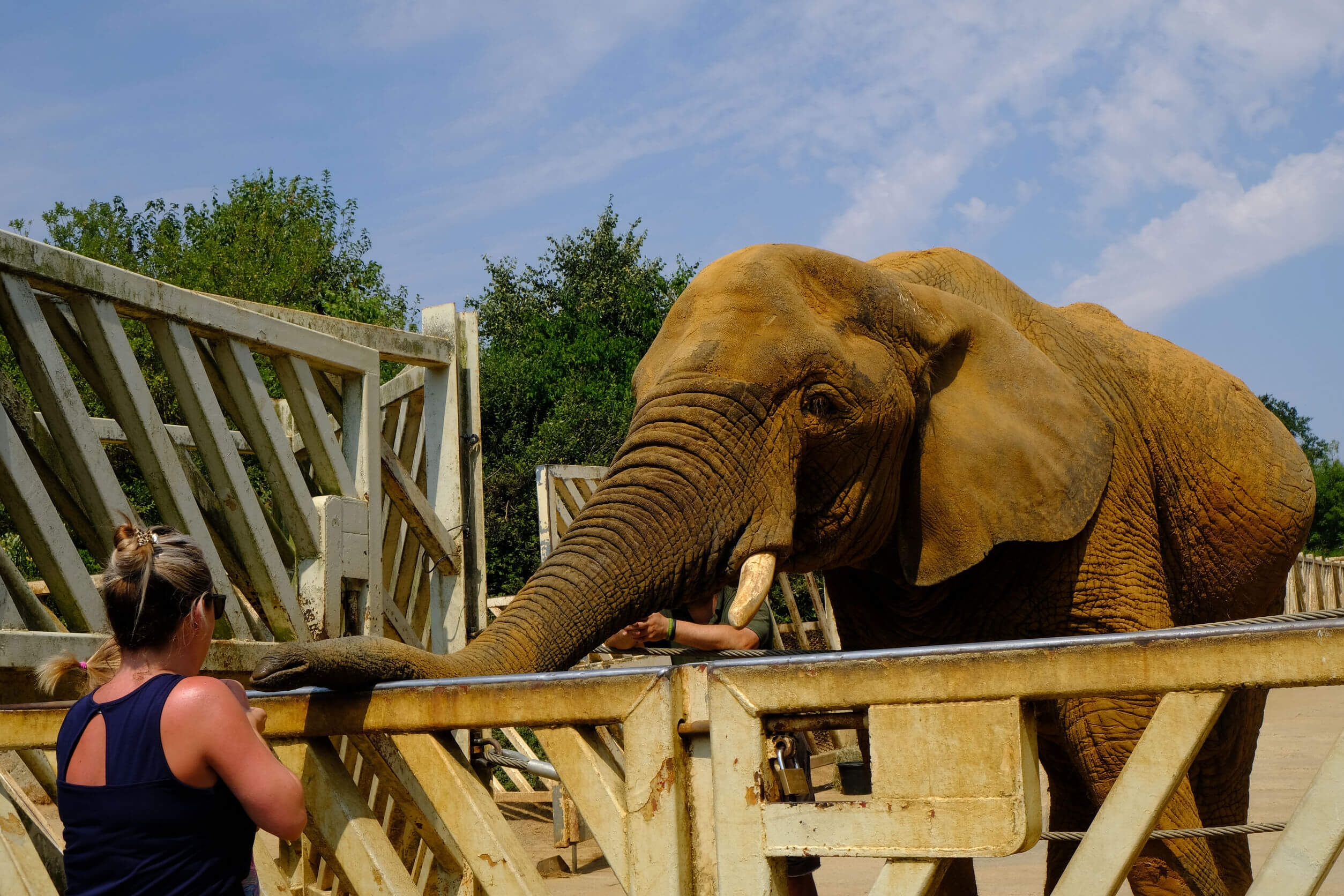 You can see lions, snakes, and giraffes here, and there's an indoor aquarium as well. There is a lot to do at Colchester Zoo, on rainy days too as there's lots indoors.
Colchester Zoo is perfect for a picnic day out in Essex, as there's lots of space and small cafes to eat as well.
7. Tiptree Jam Museum
The food at Tiptree Jam Museum & Tea Room is excellent and the staff, polite and accommodating. They serve treats that kids will love and also offer delicacies for adults to enjoy too.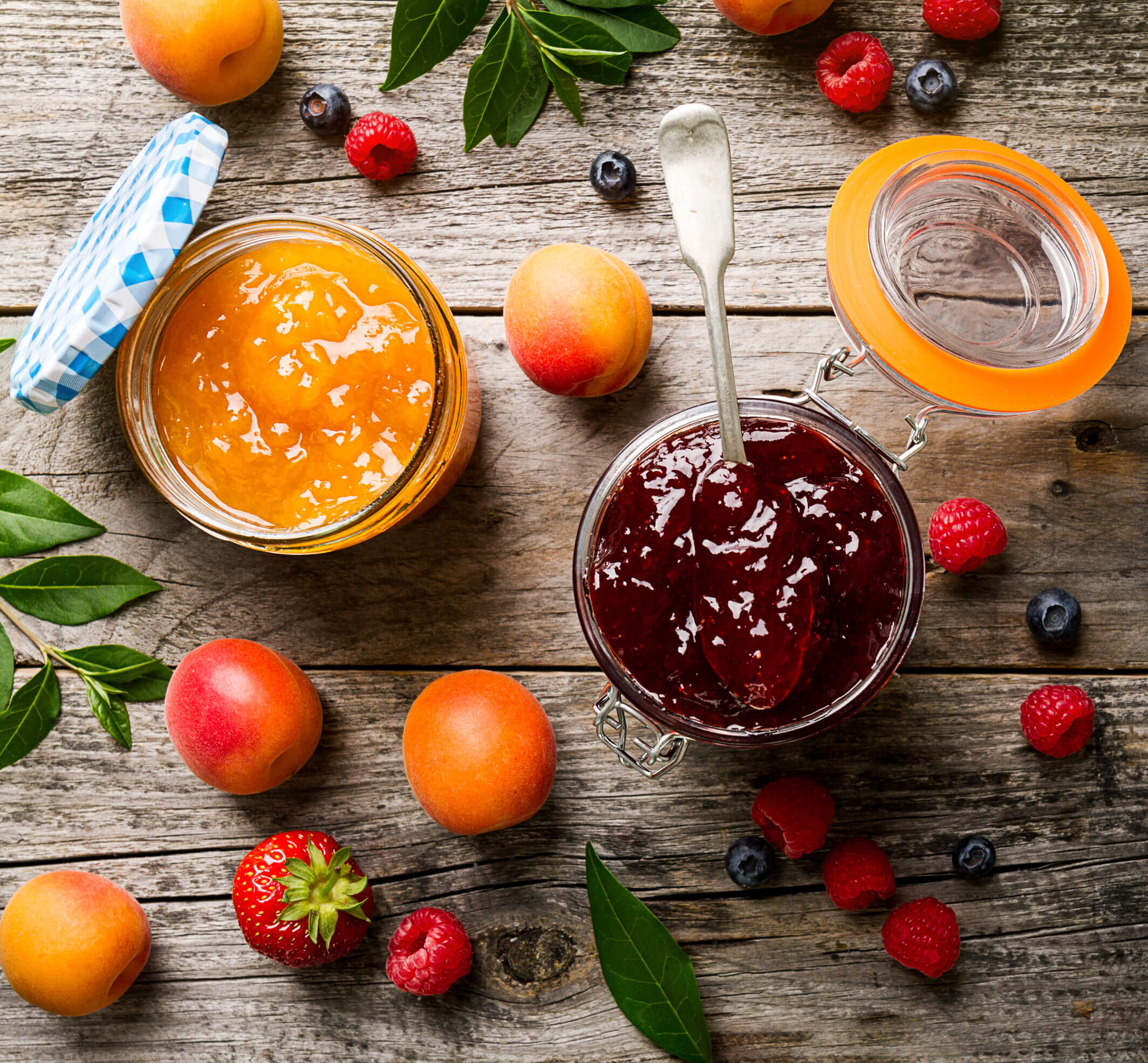 It is great for a family's day out in Essex, although, it's probably just an hour or two, rather than an entire day. The museum is also pretty interesting for jam history lovers.
Anyone fit into that category?
8. Chill on Mersea Island
Mersea Island makes for another wonderful place to check out on a day out in Essex. As an island, if you have a love for seafood, Mersea Island is perfect for you.
The vibe here is very calming.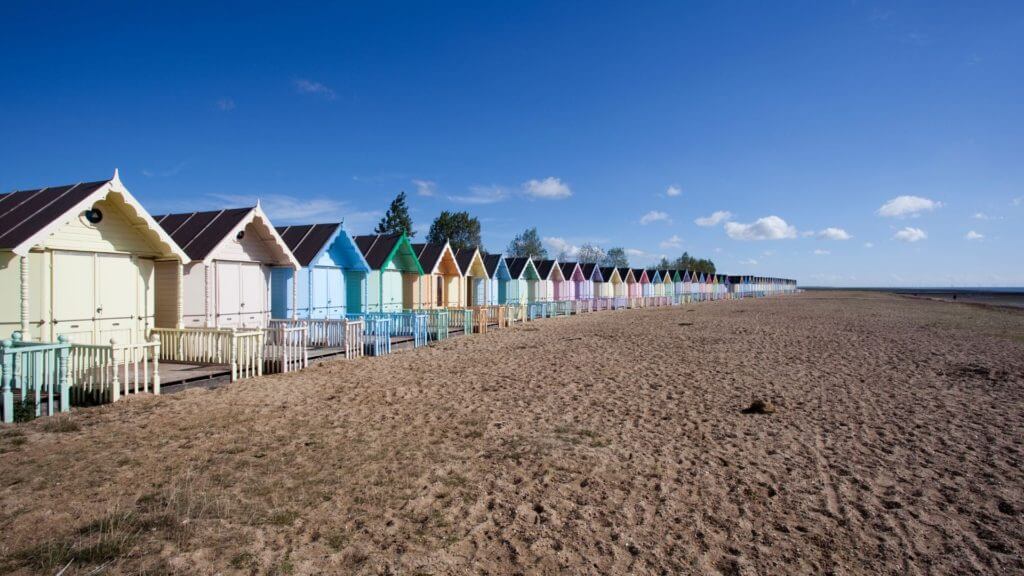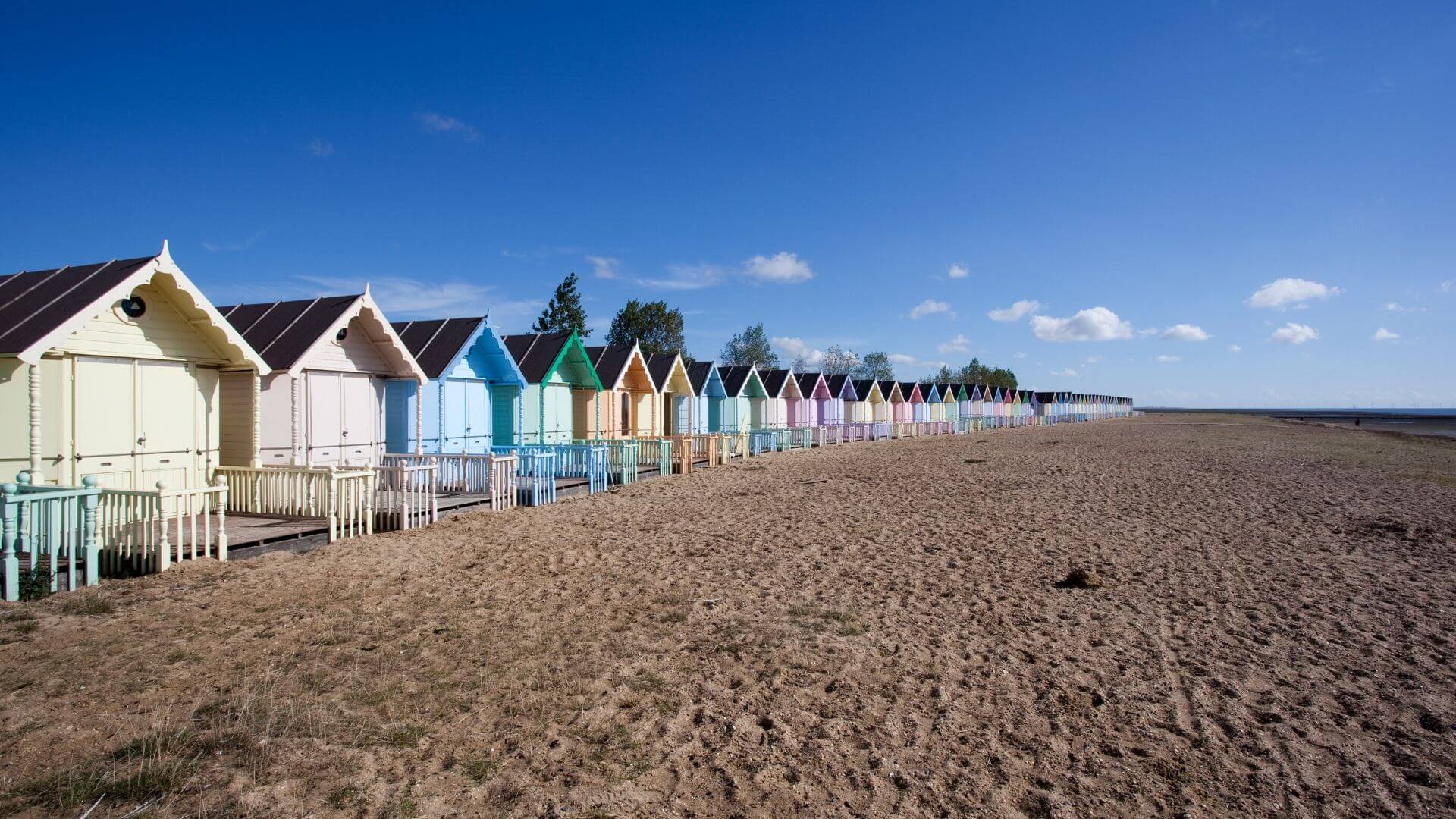 You can soak up in the sun, stay in a beach hut, eat shellfish or just sit by the water overlooking the seashore to have a perfectly relaxing day.
Sounds absolutely lush, hey?!
9. Cycle from Clavering to Rickling Hall
This trip makes for a great family day out in Essex. It's a perfect outdoor activity to cycle with your family from the Clavering to Rickling Hall.
There's a small place called The Cricketers on the way, that offers really good food. It's also run by a Mr and Mrs Oliver, son called Jamie. Likes food? You know him?
A good, hearty meal there is the perfect way to end your family cycling trip in Essex.
10. Cycle in Finchingfield
Finchingfield is yet another great destination for cycling. The village has some great views which are perfect for bike riding. The journey can end at The Fox Inn which is a small pub serving some great food.
The comfy vibe makes it the perfect spot for some post-cycle munchies.
11. East Anglian Railway Museum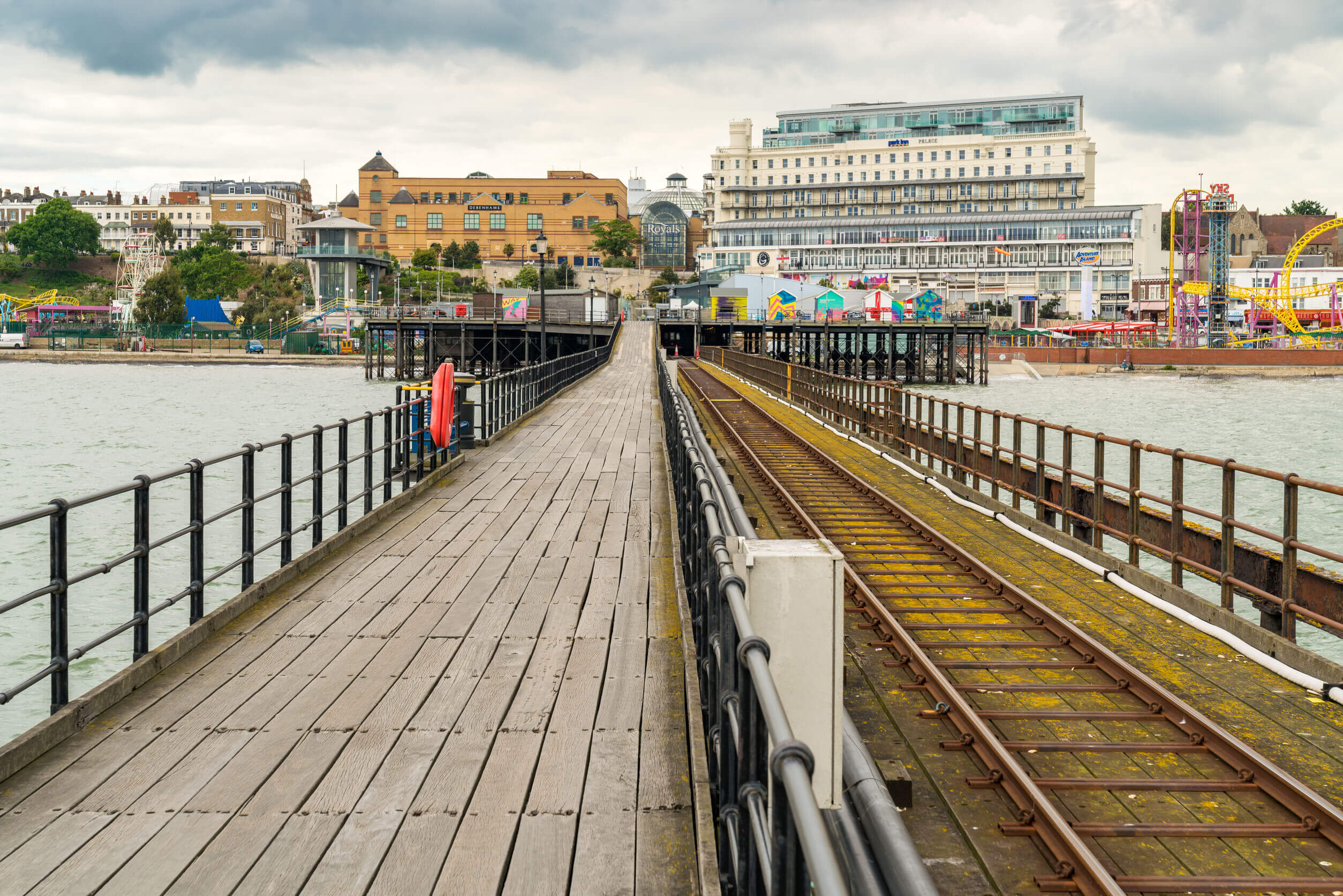 ---
You might also like…