Let us help you plan your day out in Southend-on-Sea. It's located on the east coast of England, in Essex, and is one of our newest cities. Here are all the best things to do in Southend-on-Sea to keep you busy…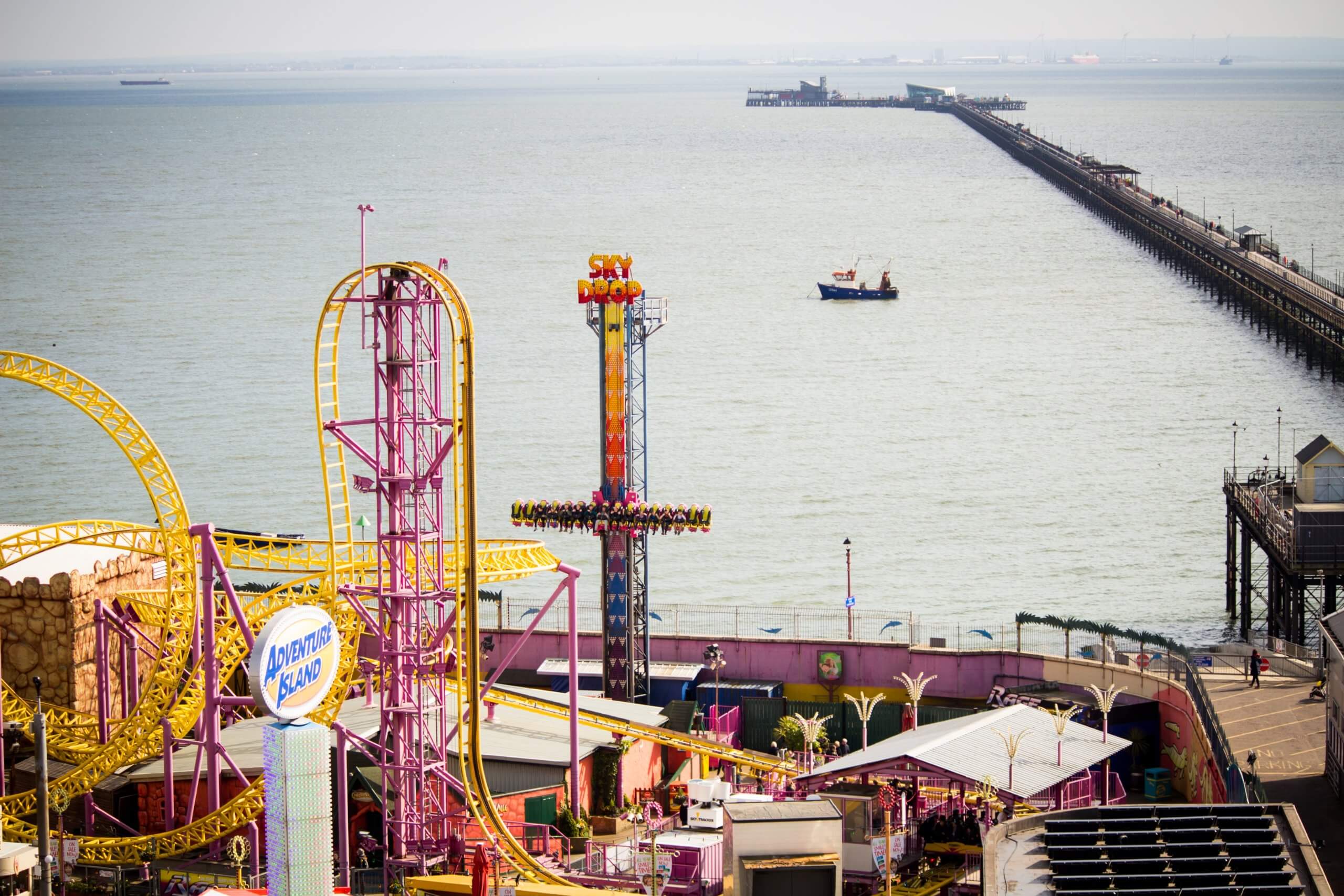 With its scenic seaside views and numerous cultural, entertainment, and dining spots, Southend-on-Sea in southeastern Essex is perfect for a day out, or weekend getaway. Also referred to as simply 'Southend', this resort town recently earned its city status in 2022 in honour of the late MP Sir David Amess, who spent years campaigning for his beloved town to be recognised as a city.
This change has boosted the number of events and attractions you can enjoy in Southend, whether you're an adventure-seeker or are simply looking for a peaceful day trip.
With Southend just a train ride away from London, this is your guide to the beautiful seaside city: here is the best itinerary for a day out in Southend-on-Sea
9am: Grab breakfast at Ocean Beach
So you're just off the train at Southend-on-Sea… we challenge you to find a better breakfast view for your morning coffee than Ocean Beach!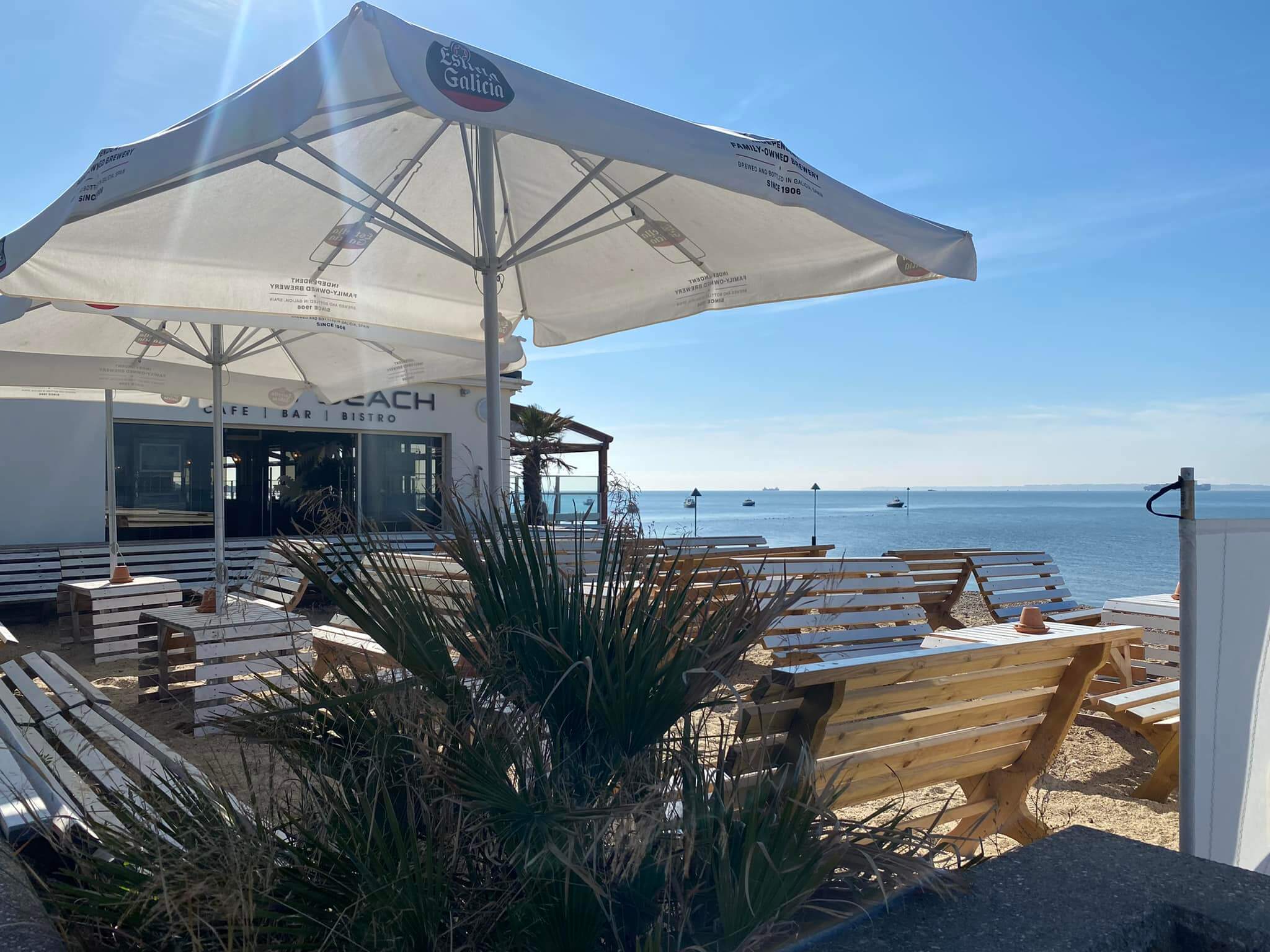 This cafe is right by the seafront, so you can gaze out on the endless water while you boost your energy for the day ahead with a hearty breakfast.
Enjoy everything from a big English fry-up to smashed avo on toast, to something sweet like pancakes. They've got it all! Your day out in Southend-on-Sea needs fuel, so kicking off with a bite to eat is always a good idea.
10.30am: Take a morning walk along the pier
Since we're talking about a seaside destination, it's impossible not to include a walk along the coastline in your itinerary. Your first stop after breakfast should be a stroll along the famous Southend Pier, one of the best piers in the UK.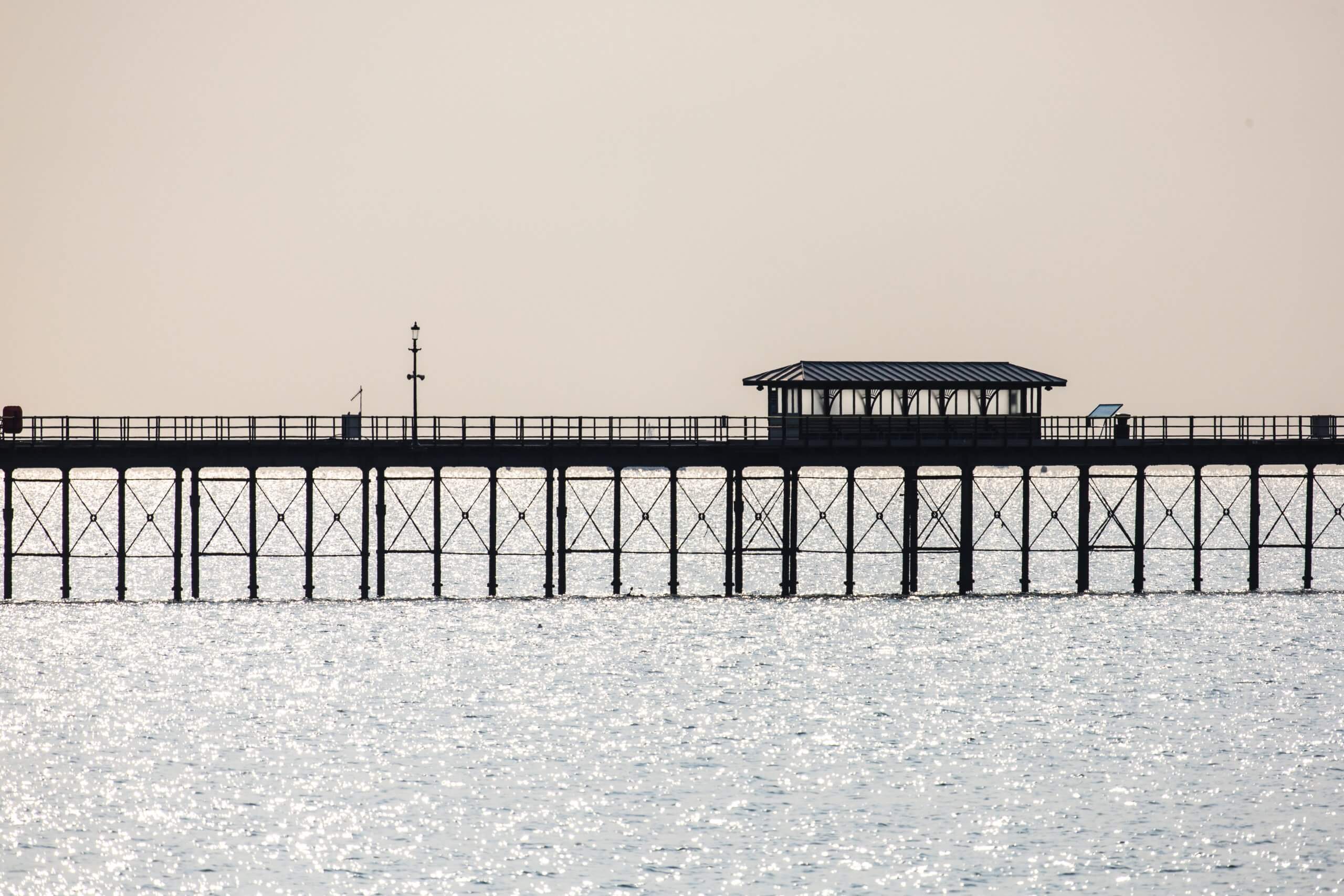 Explore the Pier Museum if you fancy learning about history through pictorial displays and exhibits or want to take a look at original train carriages from the 1940s. This is definitely worth the walk during your day out in Southend-on-Sea, but you can hop on the train too if you'd rather not make the journey on foot.
Aside from your trusty camera for taking pictures, you can't forget a pair of sunglasses while soaking in the endless stretch of scenery. As Southend-on-Sea is one of the sunniest seasides in the country, it's important to wear sunglasses to block harmful ultraviolet rays that may damage your eyes. This also helps reduce glare, allowing you to enjoy your time in the sun, whether you're fishing or just people-watching. Aside from tints and lens options, you can also choose from various frame styles to better maximise this versatile accessory and add some style to your day out in Southend-on-Sea.
11.30am: See what's under the sea at the Sealife Adventure
Since you're already down by the seafront, the next stop on your list should be Sealife Adventure (yes, whether you have the kids in tow or not… it's fascinating!)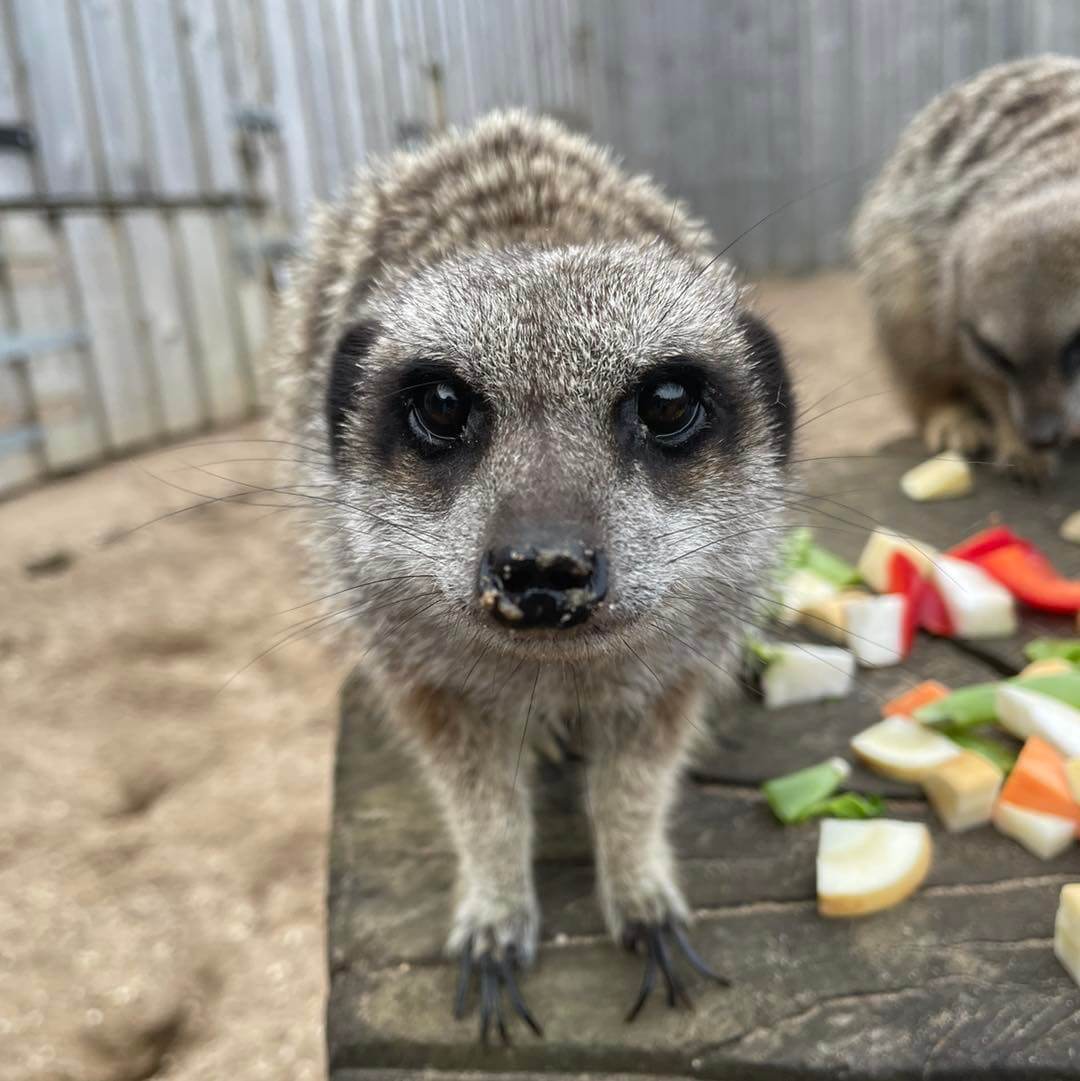 Not to be confused with the Sealife Centres that can be found all over the English coast, Sealife Adventure is unique to Southend-on-Sea, and is the South East's "number one premier Zooquarium, rescue and conservation attraction". Inside, you can spot everything from otters to stingrays to sharks, and of course more than a few fascinating fish.
The WILD Africa section is home to their Meerkat Experience, which lets you get up close and personal with these cheeky creatures, and learn more about their unique behaviours. You could spend quite a while at the Sealife Adventure, but you can also just pop in for a quick visit if you have more you'd like to do during your day out in Southend-on-Sea. Either way, we'd say give yourself at least an hour and a half.
1pm: Enjoy seaside staples for lunch
Walking the Southend Pier from end to end and then walking around Sealife Adventure can work up an appetite for your day out in Southend-on-Sea. Fortunately, there are tons of restaurants with mouth-watering selections.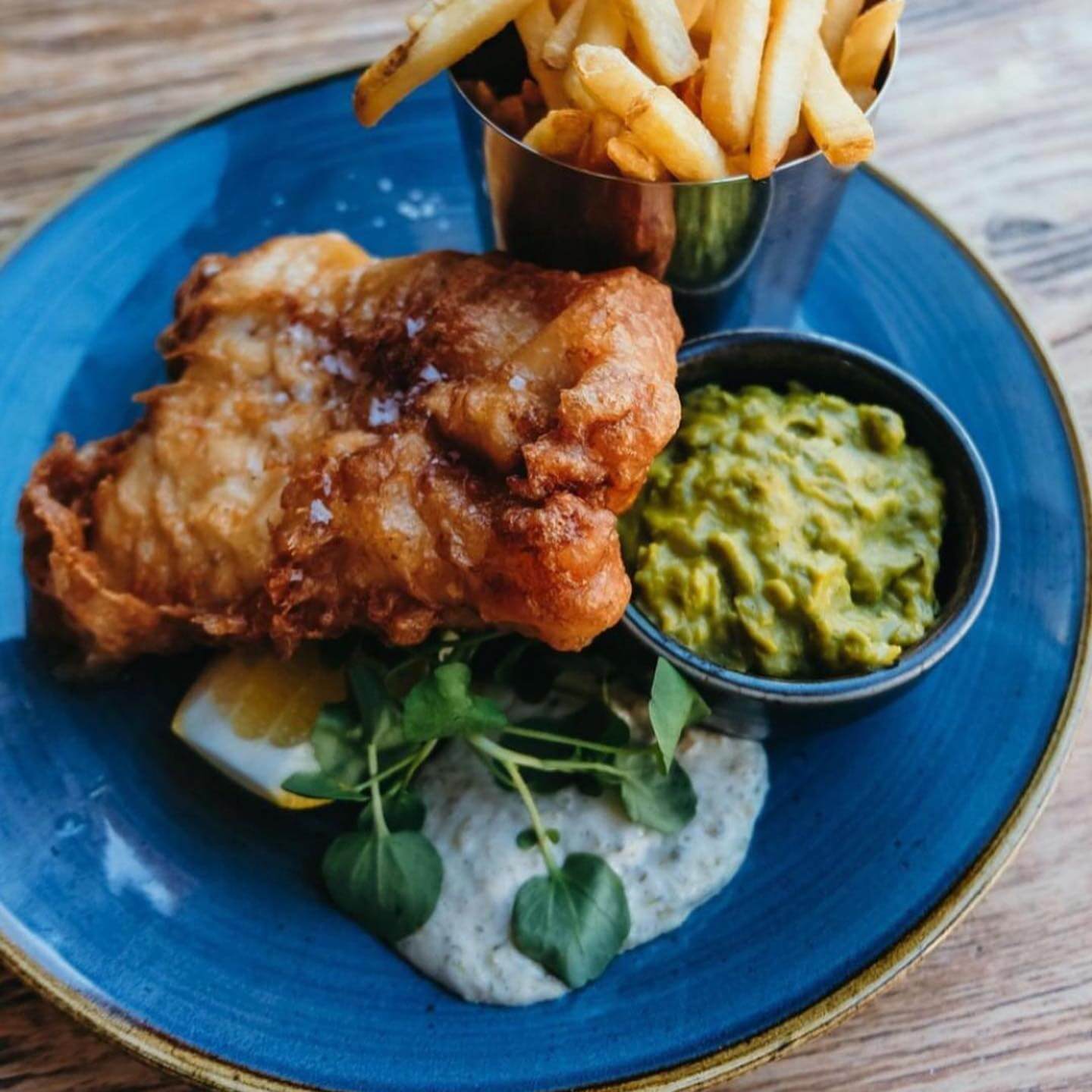 You can have traditional seaside staples at the Fish and Chips Beach Hut or stop by Offshore Restaurant to treat yourself to picturesque views while enjoying a menu that includes fish and chips, chicken curry, and ice cream to finish.
Top it all off with the range of teas and gourmet treats offered at Tea with the Tide, and you'll be bursting at the seams in the best way.
2.30pm: Hop on a few rides at Adventure Island
At the north end of Southend Pier is the free-admission seafront theme park, Adventure Island – great fun whether you're with friends or travelling alone. Although you may want to have a walk round a few times first to let your food go down before you jump on any rides!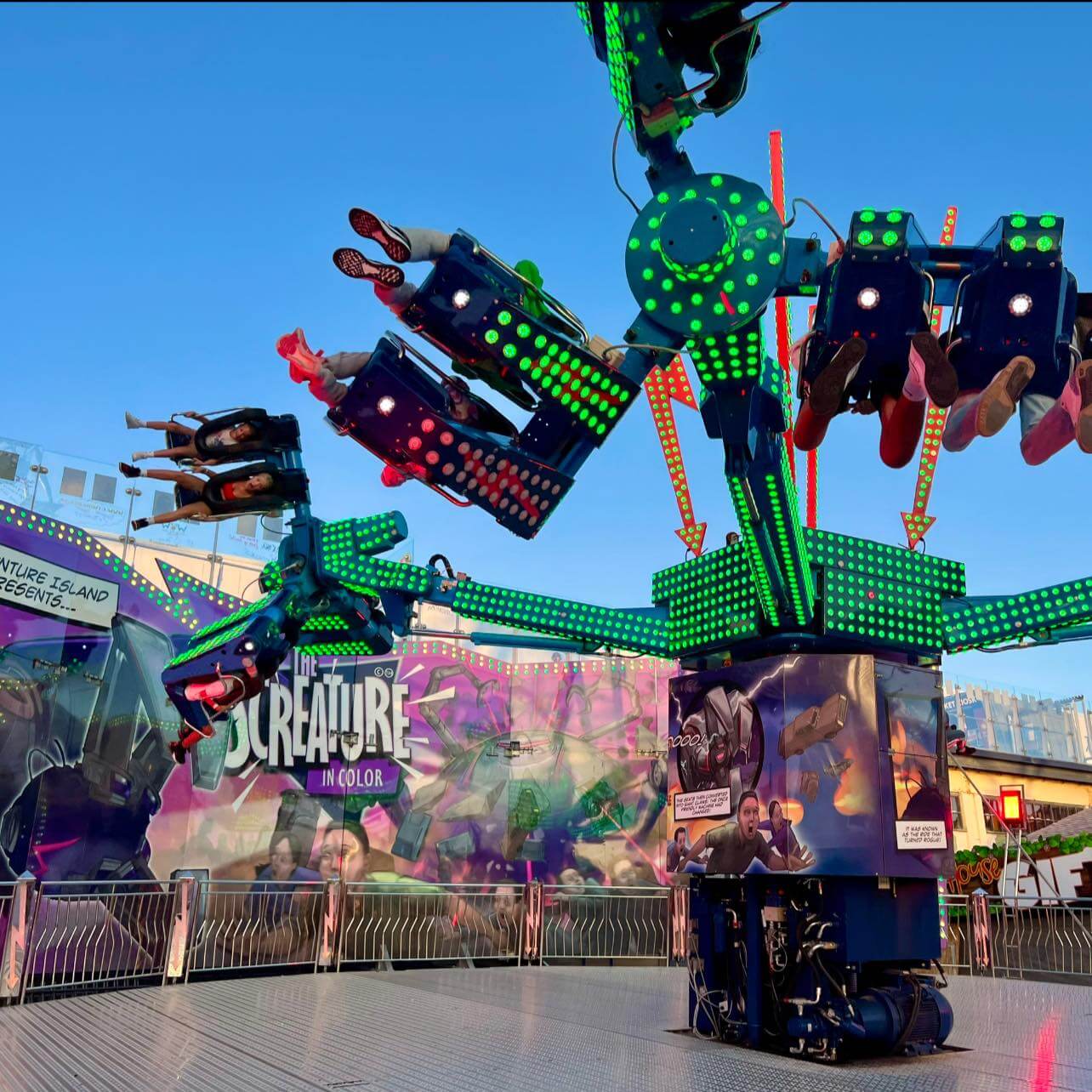 A £28 wristband grants you unlimited access to rides and attractions at Adventure Island, from rollercoasters and Ferris wheels to water slides and vertical drop rides. This is one of the lesser known theme parks in England, but fun all the same! If you're going with the kids, they'll definitely go home with a smile if you add this to your day out in Southend-on-Sea.
4pm: Go shopping in Leigh-on-Sea
You can do this next one as well as or instead of Adventure Island if you prefer a more relaxed afternoon. This is your day out in Southend-on-Sea, but you may also want to head to Leigh-on-Sea for a while!
Train tickets are just £3-6, or you could take a leisurely walk for about an hour. This neighbouring town is brimming with clothing boutiques, coffee shops, and independent galleries, and is a great spot to explore if you're in Essex for Christmas.
Since it can sometimes get windy and rainy wandering around Old Leigh's cobbled streets, remember to bring an umbrella so your newly bought items stay dry! Once you've shopped 'til you've dropped, spend the rest of your afternoon watching fishing boats cruise along the estuary.
6pm: Finish off with fine dining and drinks
When your day out in Southend-on-Sea has come to a close, the evening won't be complete without enjoying some classic British food and drinks out.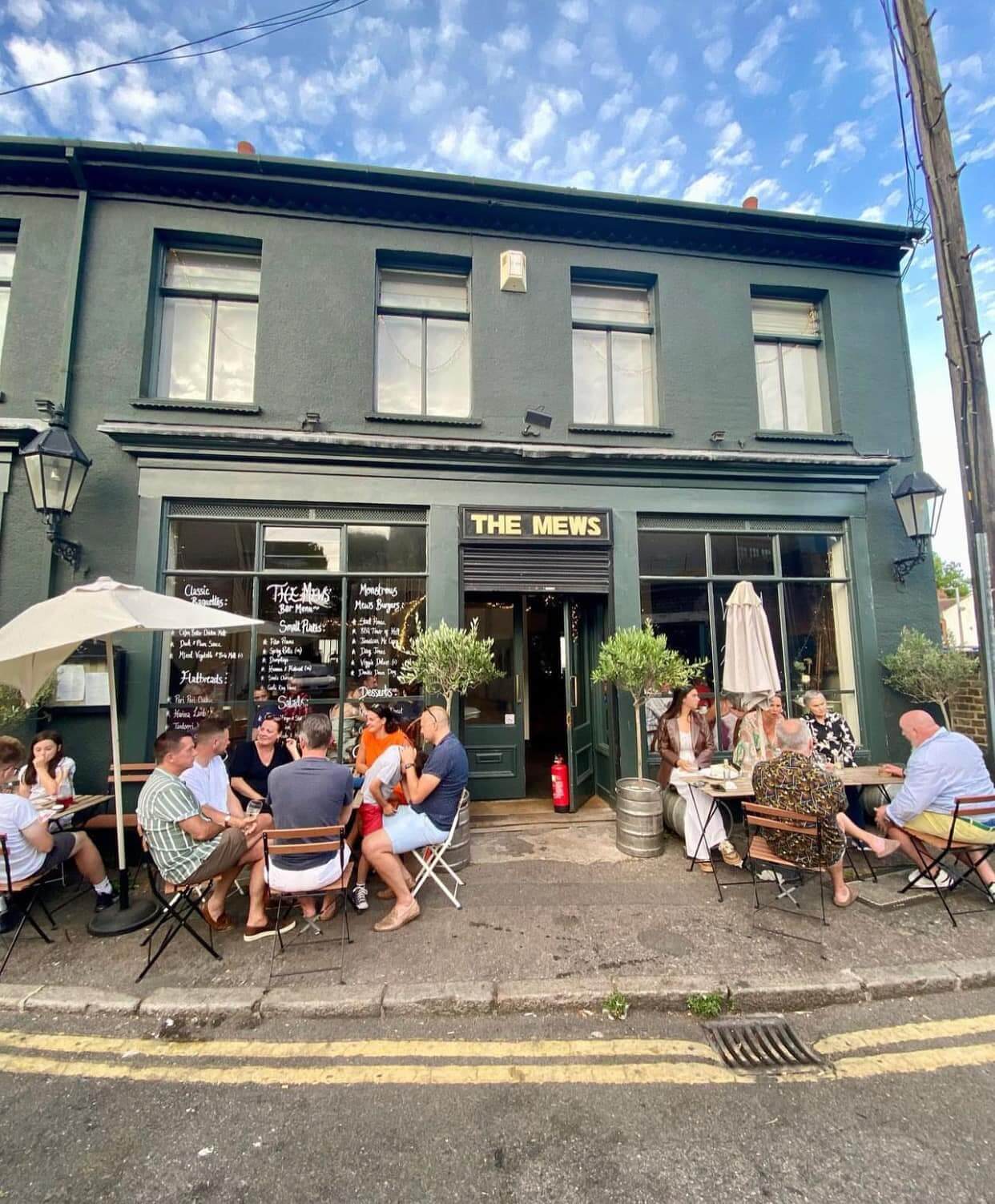 There are plenty of top restaurants in Southend, including:
The Mews, which offers delicious food and hand-crafted drinks
The Bellhouse, which is also great for a roast dinner if you're visiting on a Sunday
The Boatyard Restaurant, which is family-friendly if you're visiting with the kids
If the night's still young and you're not ready to head home just yet (or want to make your day out in Southend-on-Sea a weekend by staying over!), you can hit the dance floor and grab a few drinks at MooMoos clubrooms until the wee hours.
The Best Itinerary for a Day Out in Southend-on-Sea
If you wish to stay for one more day in this charming seaside city, you can also check out its newest bowling attraction, Kingpin, and sample some seafood at seafront restaurants like The Seafood Shack. Clearly, there's no shortage of sights to see here, meals to eat, and adventures to experience at Southend-on-Sea.
Quick List: The Best Itinerary for a Day Out in Southend-on-Sea
9am: Grab breakfast at Ocean Beach
10.30am: Take a morning walk along the pier
11.30am: See what's under the sea at the Sealife Adventure
1pm: Enjoy seaside staples for lunch
2.30pm: Hop on a few rides at Adventure Island
4pm: Go shopping in Leigh-on-Sea
6pm: Finish off with fine dining and drinks
---