15 Best Day Trips From London by Train
Read on for the best day trips from London by train. All of these are within a few hours of the Big Smoke so the journey there – with a train picnic of course – can all be part of the experience.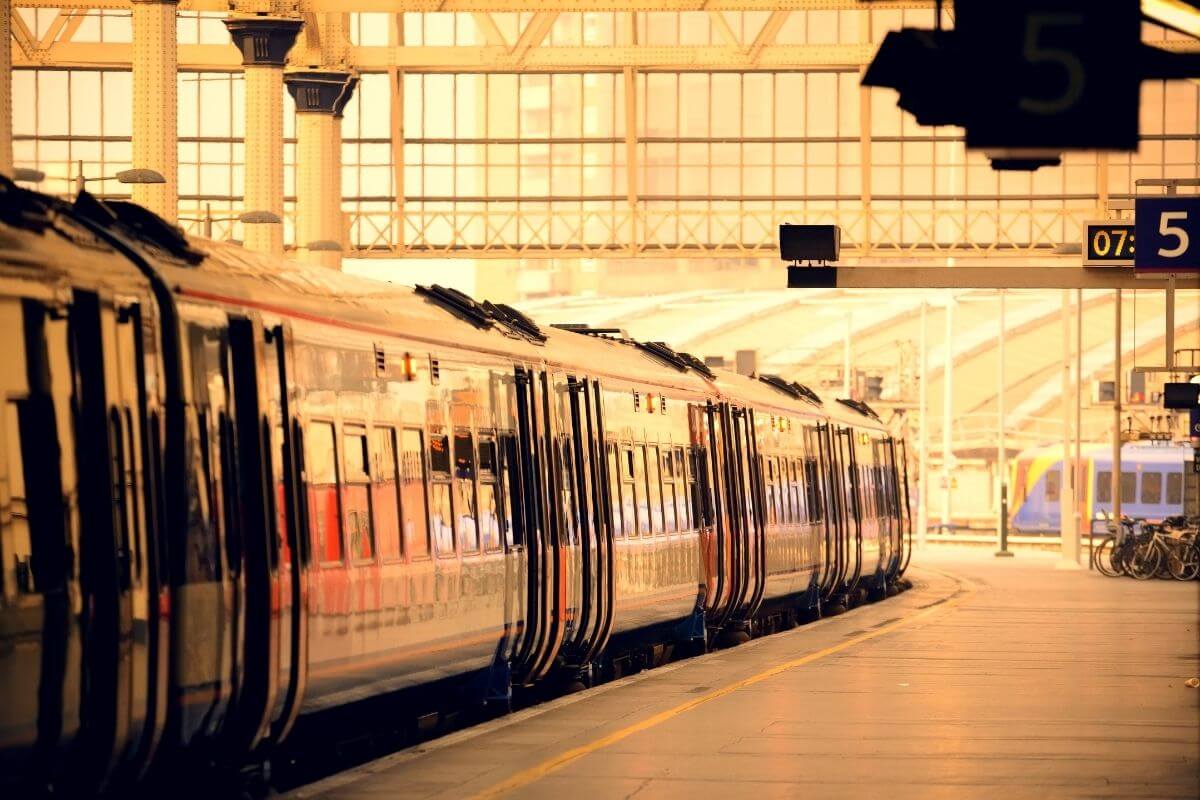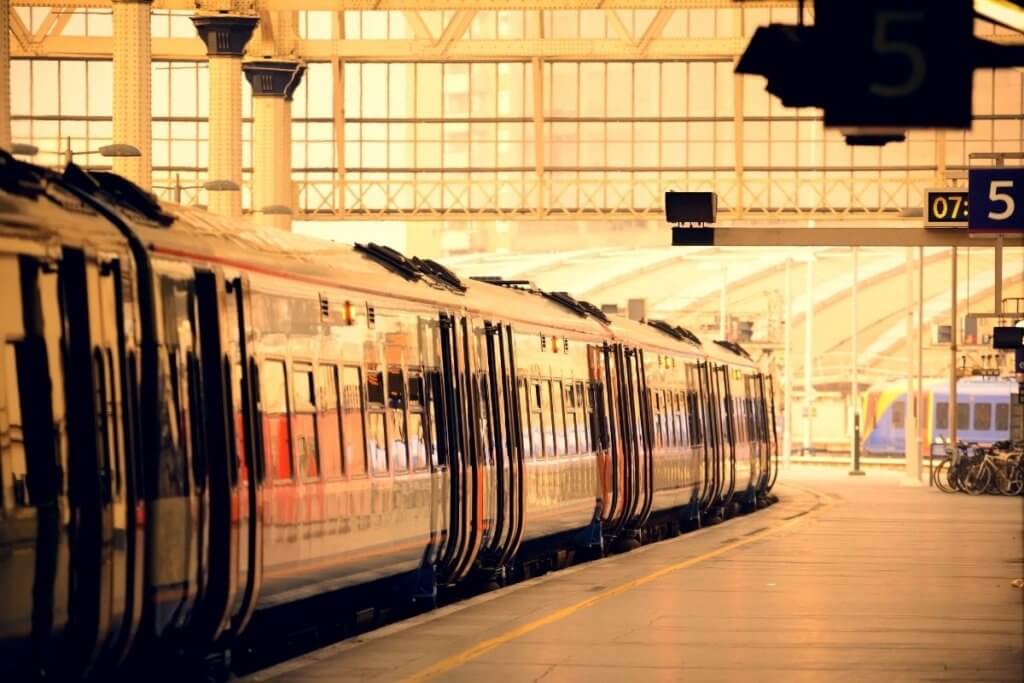 If you've been locked down in London for the last few months, then it's time you were set free to experience England again. Now that we're allowed out and about I've put together my 7 years of knowledge of living in London, to help you feel inspired to travel via a few fun day trips from London by train.
Let's take a look shall we…
15 Best Day Trips from London by Train
All the best days out from London you can do easily on the train!
1. London to the Cotswolds by train
One of the most highly recommended day trips from London by train is to pay a visit to the Cotswolds. It's the perfect way to get some fresh air and a change of scenery – and to see some of the most iconic villages and thatched houses in England.
You can travel to the Cotswolds from London by train from either Marylebone Station or London-Paddington Station, depending on the area of Cotswolds you'd like to arrive to.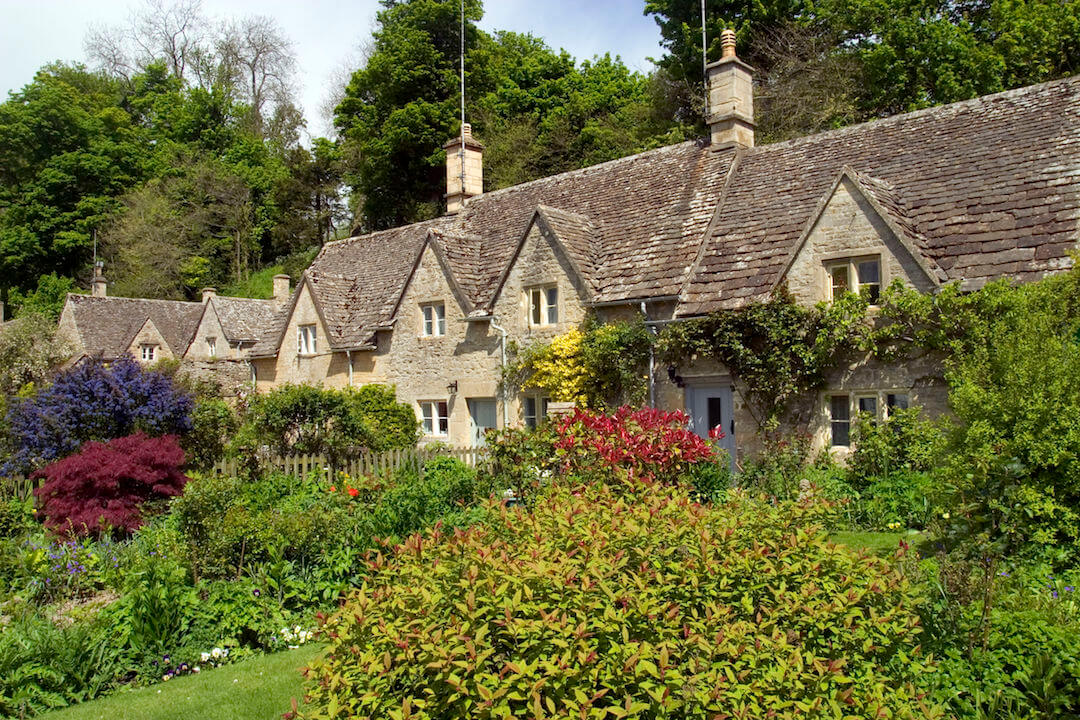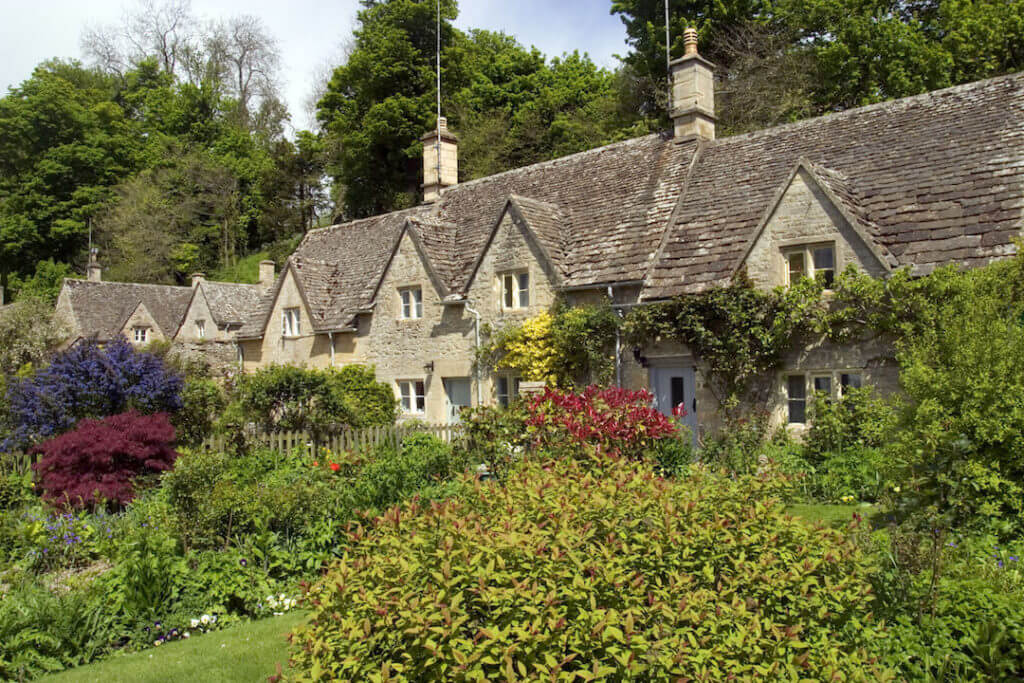 None of the trains take more than an hour and a half to get there, so you can take the first ride and arrive early in the morning to start your day trip from London.
I'd arrive into Kemble if I was you, and then take a look round pretty Cirencester. Take a walk around the local shops and feel the calmness of this little town before your next stop.
In Moreton-in-Marsh you can walk around the old market, get lunch in one of the many restaurants and enjoy the centurion buildings along the high street.
Nearby attractions include Batsford Arboretum, Cotswold Falconry, Bourton House Garden & Sezincote Gardens. You can reach them all by the local footpaths, including the Moreton Eight trail.
If you want to know more about day trips in the Cotswolds, check out this blog post. There's loads to do here!
2. Portsmouth by train from London
Portsmouth makes for a great day trip from London by train. This is where I live, and you'll find there's loads to do in this underrated city – including just maxing, relaxing on the beach.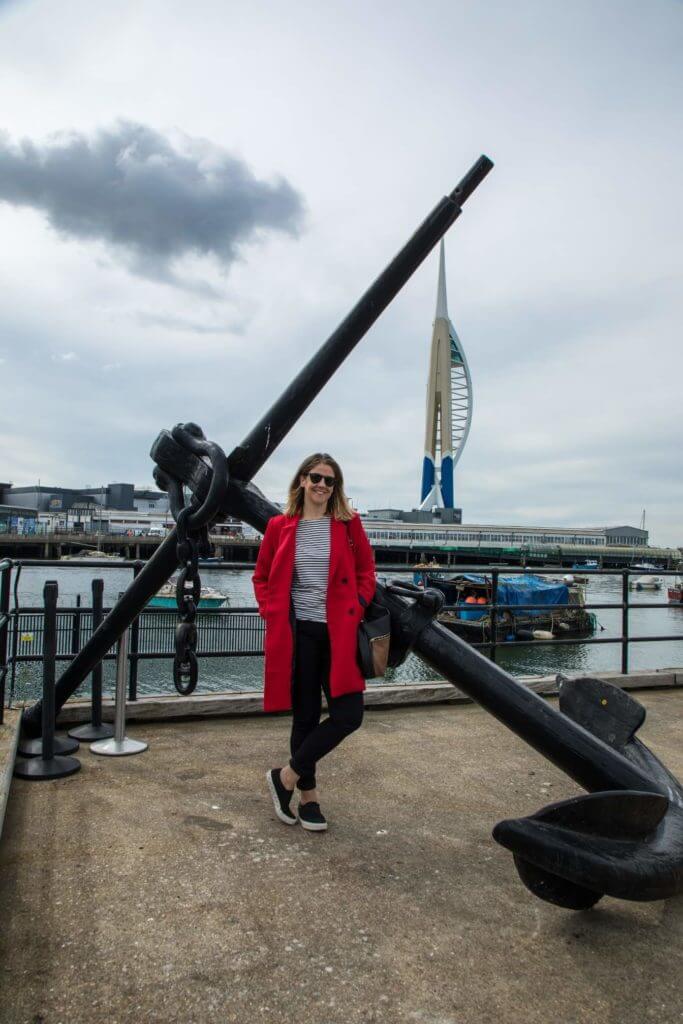 From London Waterloo, take a train straight to Portsmouth and Southsea. There's the main city centre, of course, but I'd recommend you head down to Southsea and enjoy Albert Road and hanging round the coffee shops there. There's lots of beautiful coastline scenery here, and you can follow it round to the Portsmouth Historic Dockyard to see the Mary Rose, visit the Museum of Royal Navy and have lunch at one of its many restaurants.
Check out my Portsmouth day trip guide for more. Visit Portsmouth and you'll be in the best spot for paddle boarding in Hampshire, and for cycling round Portsea Island. There are also some stunning coastal walks here too.
3. London to Bath by train
Undoubtedly Bath makes for one of the most fun day trips from London. Departing from Paddington Station, it takes an hour and a half train ride to Bath Spa Station.
Your first, almost obligated stop, are the ancient Roman baths. Not only can you see the remains of this amazing place, you'll see actors reenact the times where this baths were a common custom.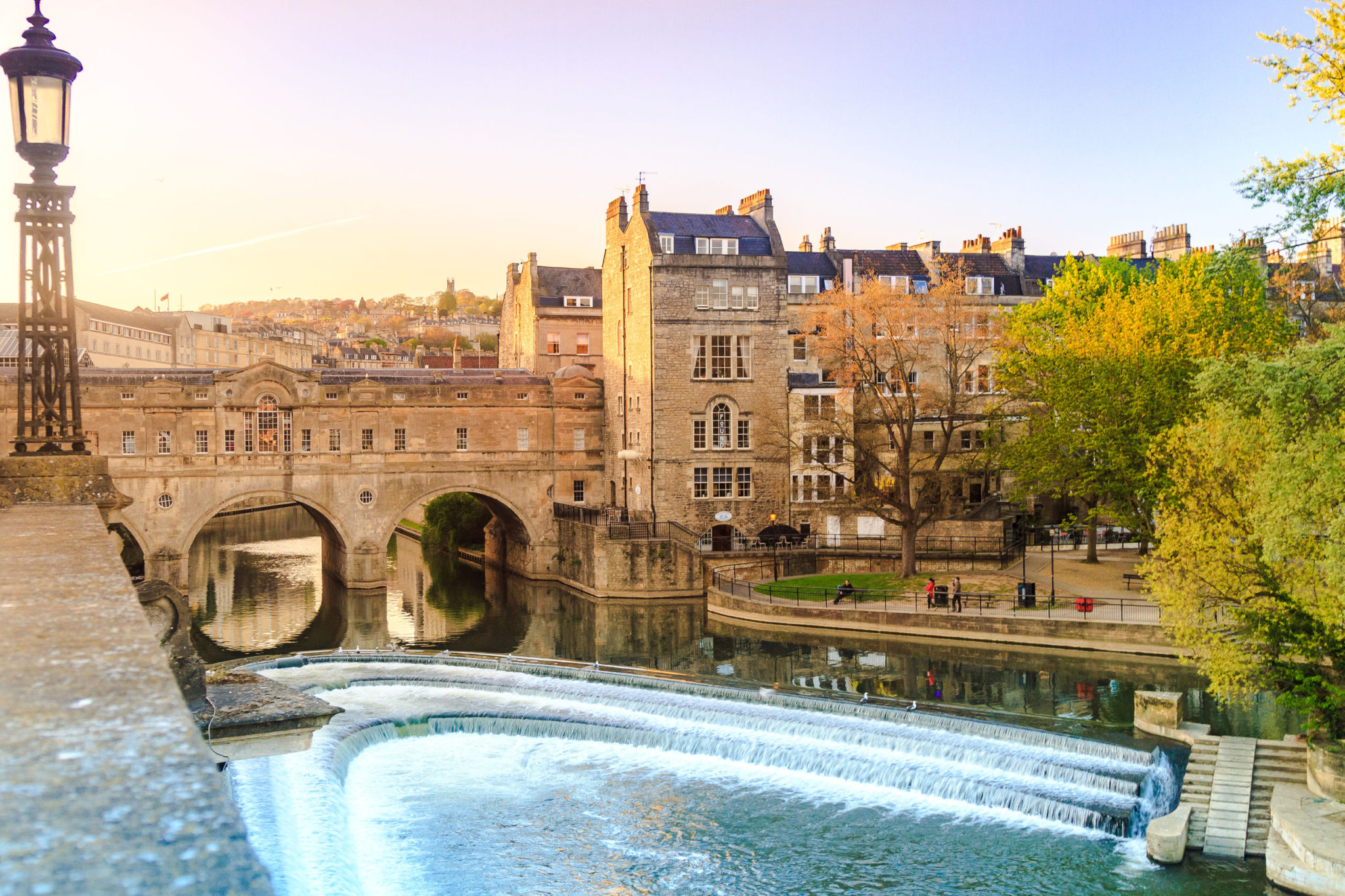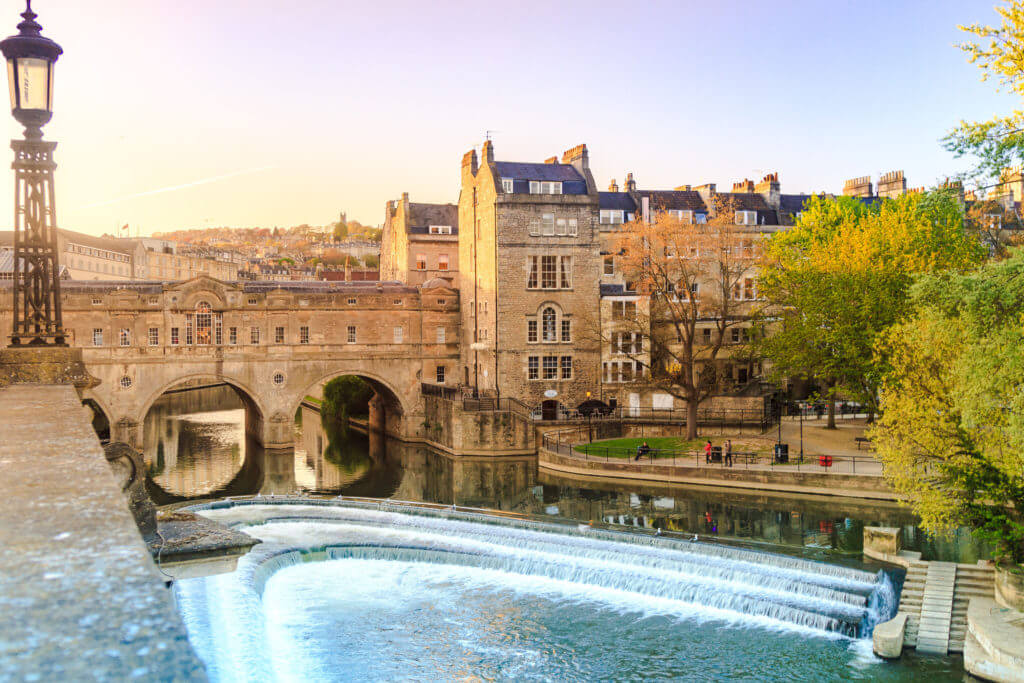 Heading out, walk around to see the breathtaking Georgian architecture, present in buildings such as The Royal Crescent, the Circus and Assembly Rooms. The whole city is under UNESCO World Heritage status.
Take a long and paused walk through the Holburne Museum or learn more about this town's architecture at the Museum of Bath Architecture. Before you head back to London, say goodbye to this amazing place with a slow stroll through Prior Park Landscape Garden.
If you want a step by step guide to a day in Bath, check out this post. You can find out more about doing a day trip from London to Bath here.
READ MORE: How to Use the Trains in England
4. Harry Potter Warner Bros' Studios by train from London
If you're travelling with kids, or if you're a big fan yourself, the best day trip from London by train is to the Warner Bros Harry Potter studios in Hertfordshire. This place is literally where the magic behind these movies happened.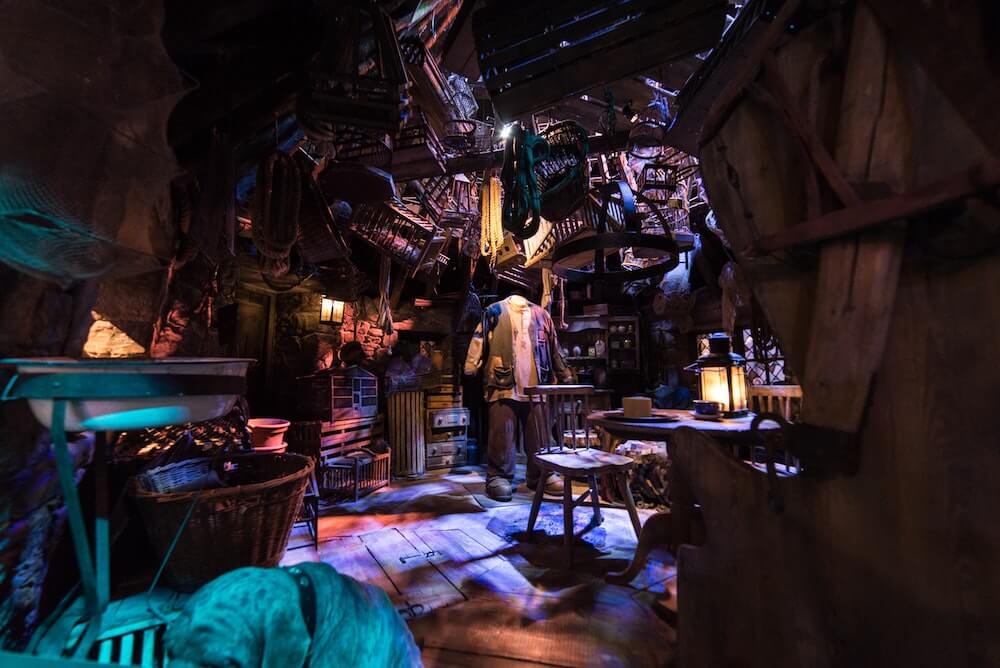 Take the train from London Euston to Watford Junction. Get there early to avoid the crowds and purchase your tickets upfront on their website.
Once you're there you'll be able to see up close the props of your favourite films, step onto some of the saga's most iconic sets, check out the original costumes as well as the special effects used in the movies and take a tour through the art department.
This tour typically takes 3 and a half hours, but you could take more time to see it all and you can also stay in to have lunch before you head back to London. We made a list of the best day out in each county in England, and Harry Potter won in Hertfordshire!
Once you get back to London you can have a great Harry Potter day out with some iconic locations in the city. Click through to find out more!
5. Hanwell Zoo from London by train
Some day trips from London don't have to be very far away, they can be super close and take up just a few hours of your day; but this doesn't make them less fun!
Hop in at any station and get to Heathrow station to get to the Hanwell Zoo. This place is a great way to spend your morning, especially if you have young kids who love animals.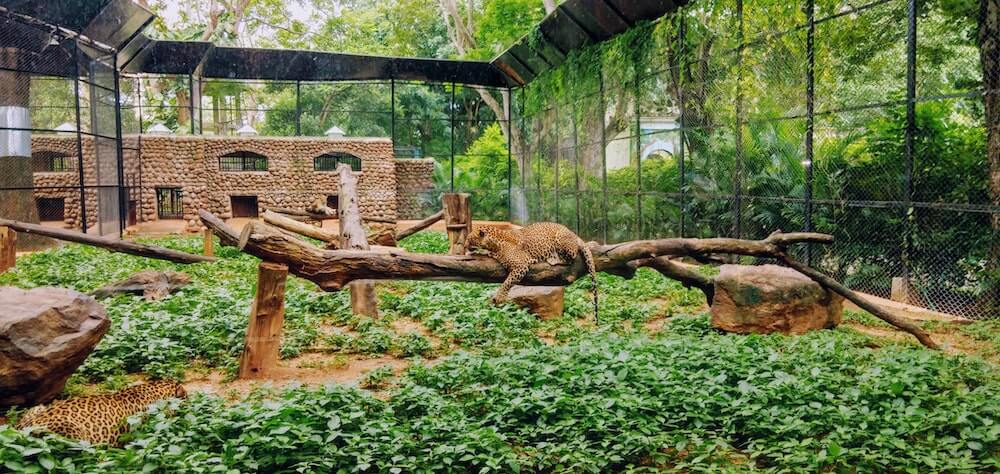 Walk around the natural setting of the Hanwell Zoo and get to meet up close exotic birds, several types of butterflies, the tiniest of frogs and all sorts of mammals such as lemurs and meerkats.
The opening hours of this zoo are pretty tight so you'll have just about time to see everything and grab a bite before you head back to the city to continue your day.
Of course if you're looking for a zoo in London, then Regent's Park Zoo is a great shout, or try one of the many other best zoos in England.
6. London to Essex by train
Essex is just a few minutes away by train from London. If you're looking for the closest and best day trip from London by train, Essex is our top recommendation.
For a little sightseeing, start off your day by visiting Mountfitchet Castle. It once belonged to Roman, Saxon and Viking rulers over the years.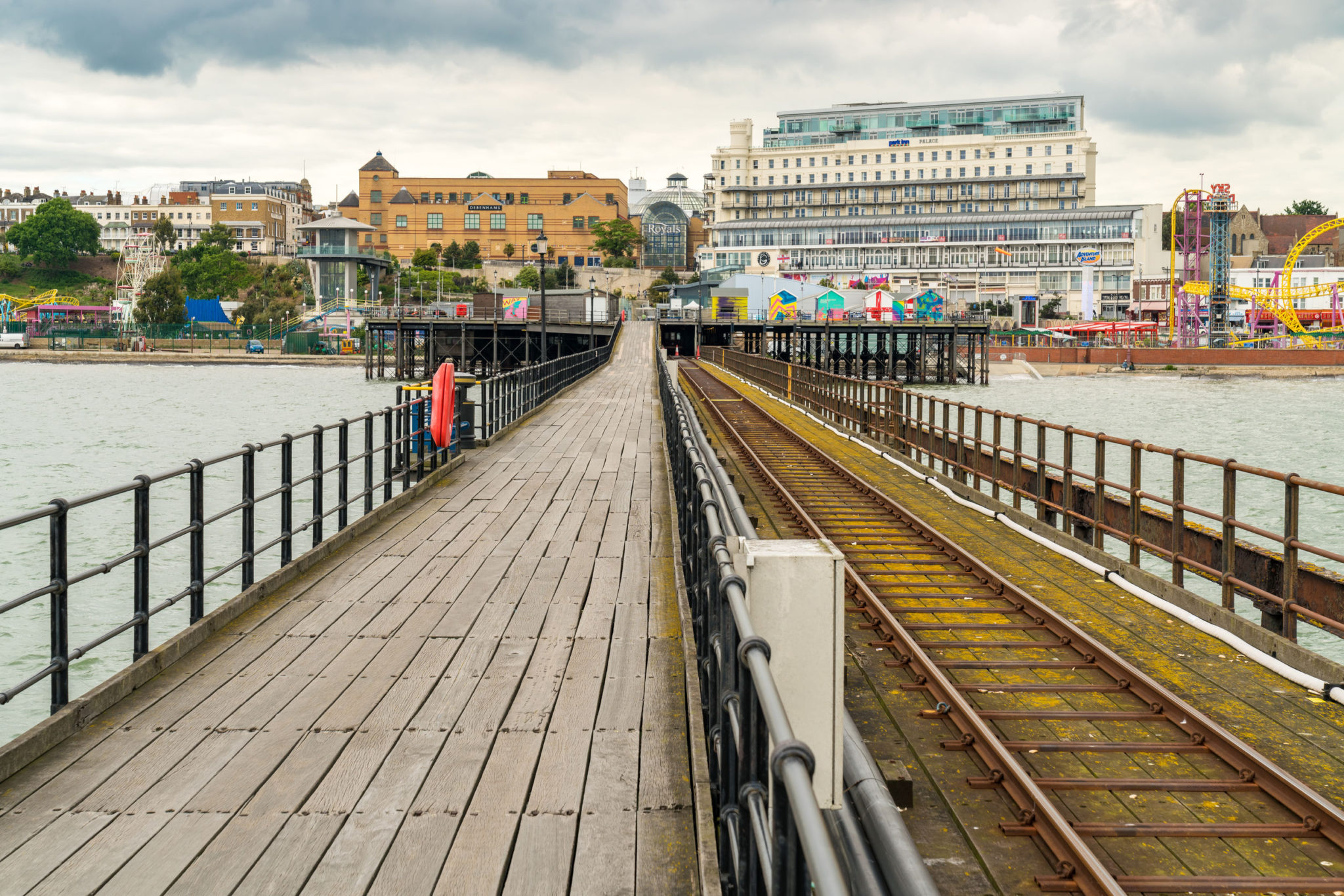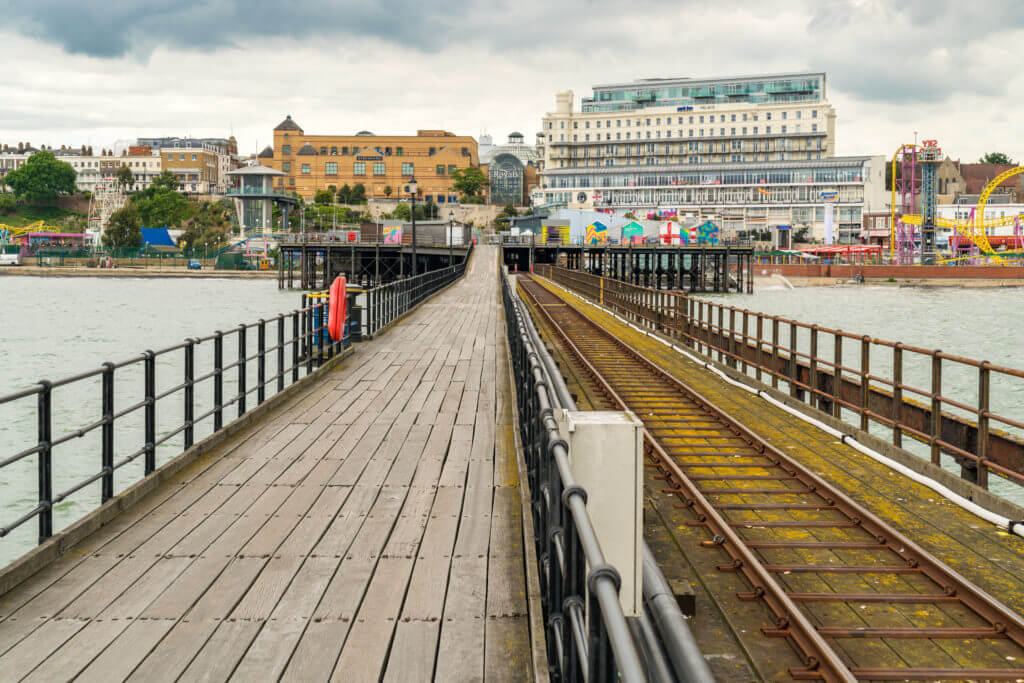 Don't miss the Harwich Redoubt Fort and the secret nuclear bunker just outside Kelevdon Hatch Village. To feel at one with nature, we recommend you pay a visit to Mersea Island, the Southend Pier and Dedham Vale.
Check out Firstsite in Colchester. It's a free-entry ultra-hip visual arts space with tons of exhibitions, programs and events. A day trip to Essex is not complete until you grab lunch or stay for tea time at the Tiptree Tea Room at the Jam Factory, where you'll enjoy some sweet treats.
7. London to Kent by train
This is one of those day trips from London that you'll wish could turn into 2 or 3 more days. Kent, famously known as the 'Garden of England' has some of the most emblematic landmarks in England's history, as well as a stunning coastline that you must visit.
You can leave from either Victoria, Blackfriars or St Pancras International Station in London, and head to Gillingham Station in Kent.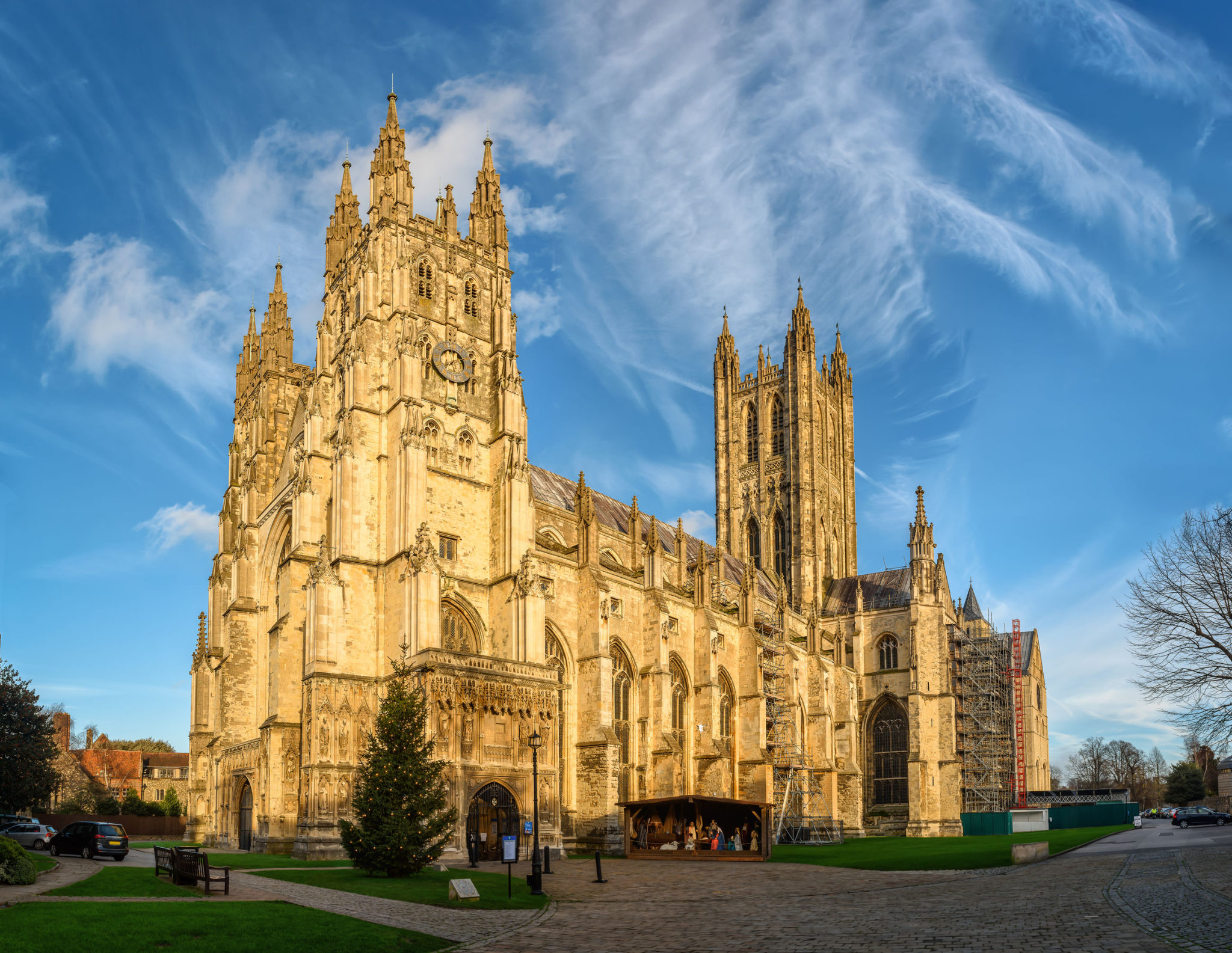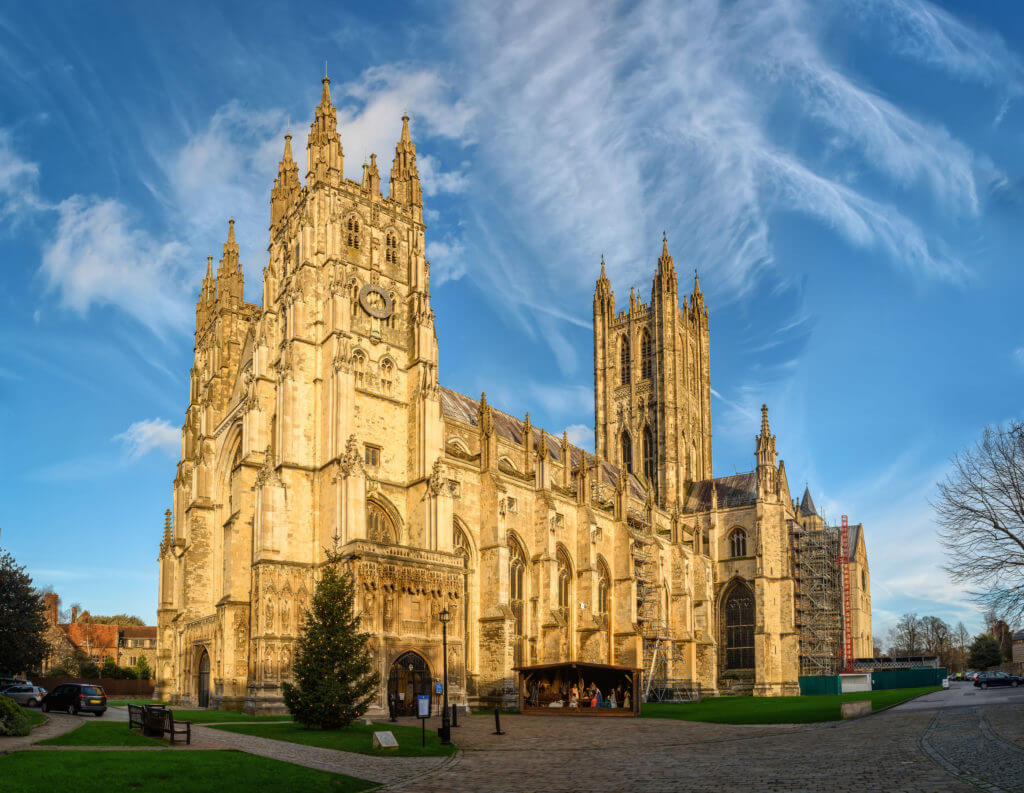 To start your day, we recommend paying a visit to the Canterbury Cathedral, one of the oldest and most iconic in all England. If you want to spend a whole day in Canterbury, we have a great article on that!
In Dover you'll see the striking White Cliffs and you can walk the full coastline until you reach the lighthouse and teahouse – it's a great spot for photos. Or you can simply take some steps around before you see the impressive Dover Castle.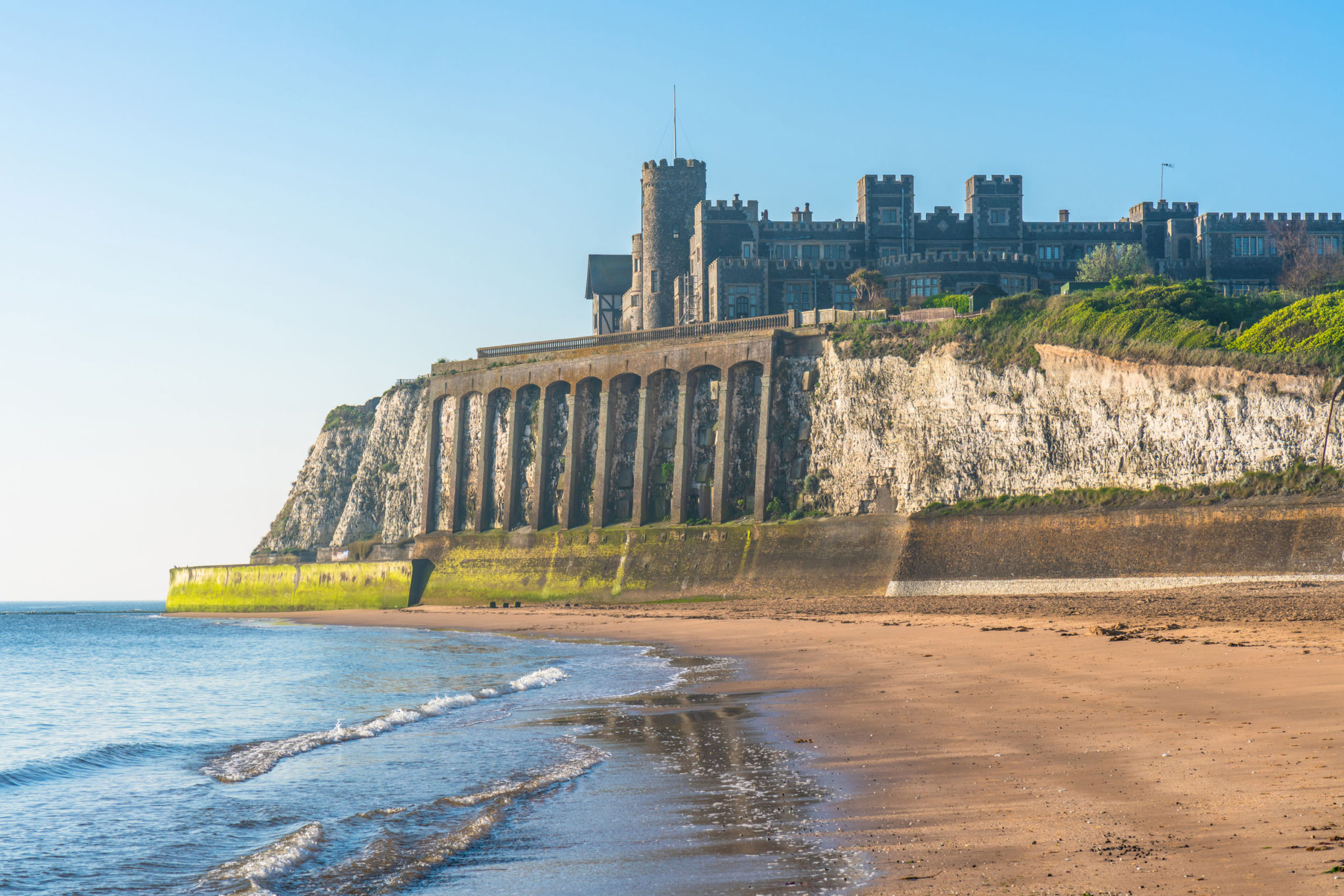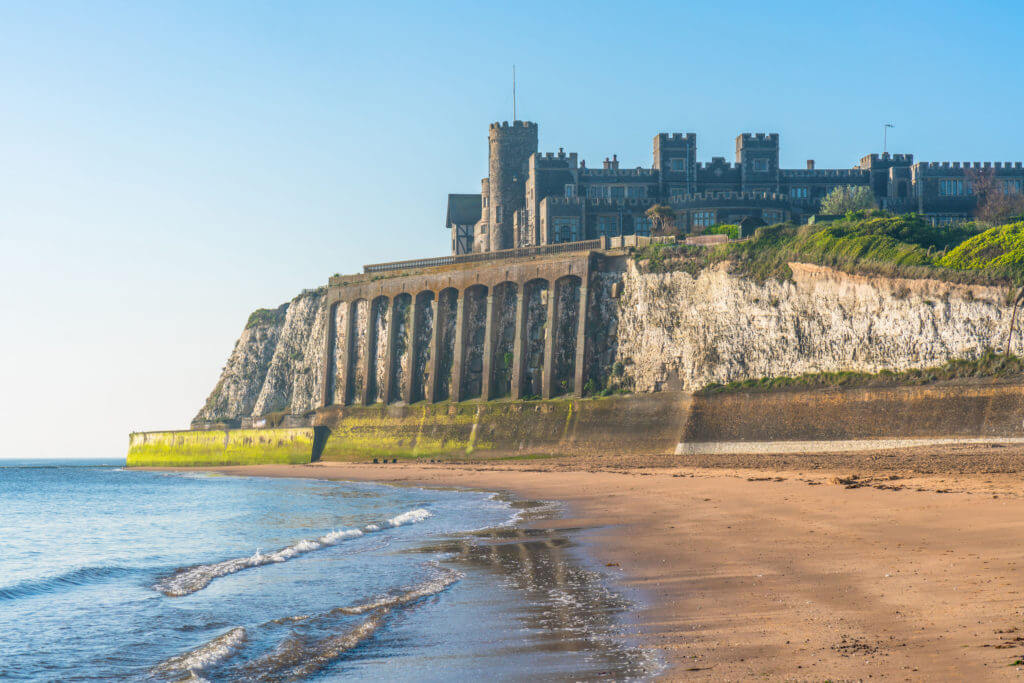 Before it's time to return to London you must pay a visit to Leeds Castle – a true fairytale castle featuring indoor museums, exhibitions and even a garden maze and grotto too. Very confusing name but I promise you're still in Kent.
And we haven't even mentioned Margate yet. One day out in Kent might not be enough, but you have to start somewhere!
8. Hatfield House from London by train
Seeing one of the major stately homes in England is a great idea for a day trip from London by train, and you don't even have to go that far to enjoy it.
Parting from King's Cross, head over to Hatfield Station and walk a few minutes until you reach the massive estate. Once you're in there, marvel in this 42-acre property from the outside and the inside.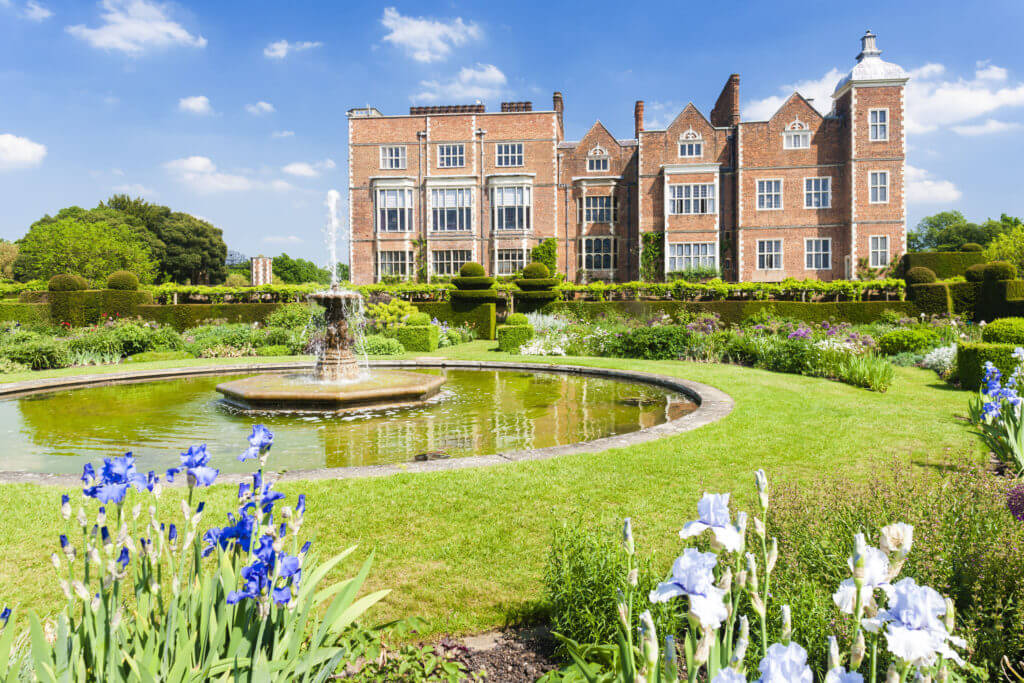 Check out the famous Rainbow Portrait of Elizabeth I, the intricate tapestries, the rich, dark oak walls and the 10,000+ book collection in the library.
Hatfield House is an important part of England's history as it was the childhood home of Henry VIII's daughters, including Queen Elizabeth I. Walk through its many halls and galleries and imagine what it would've been like to live in such an ancient and opulent era.
9. Cambridge from London by train
We can't make this list without including one of the most popular day trips from London by train. Cambridge is an absolute must see for all kinds of tourists, because it's one of the most well-known universities in the world. With famous alumni like Sir Isaac Newton, C.S Lewis, John Harvard and Stephen Hawking, it's no surprise that many day trippers love to spend a whole day soaking in the culture of this historic place.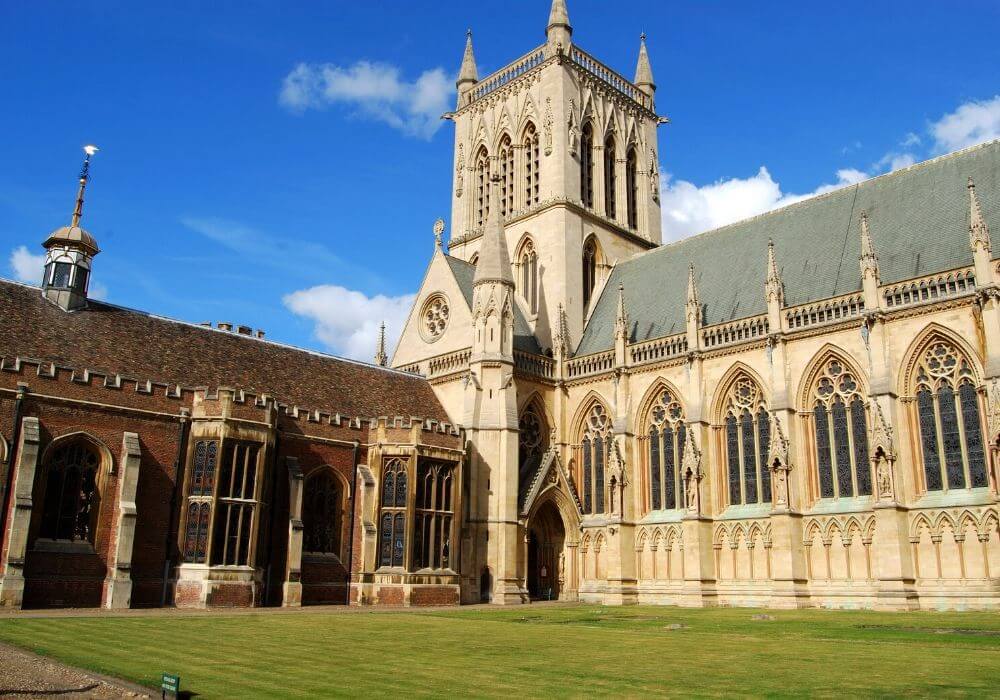 Hopping on at King's Cross Station you can get to Cambridge in approximately 50 minutes. Once you're there, take a guided tour to get some valuable insights of the lifestyle and history of these grounds.
10. Brighton from London by train
If you're up to a day under the sun, hop on a train from Victoria Station or London Bridge and in just one hour you'll get to one of the best day trips from London by train, Brighton.
On the south coast of England, Brighton is a seaside English town with most of the commodities you'd usually find in the city.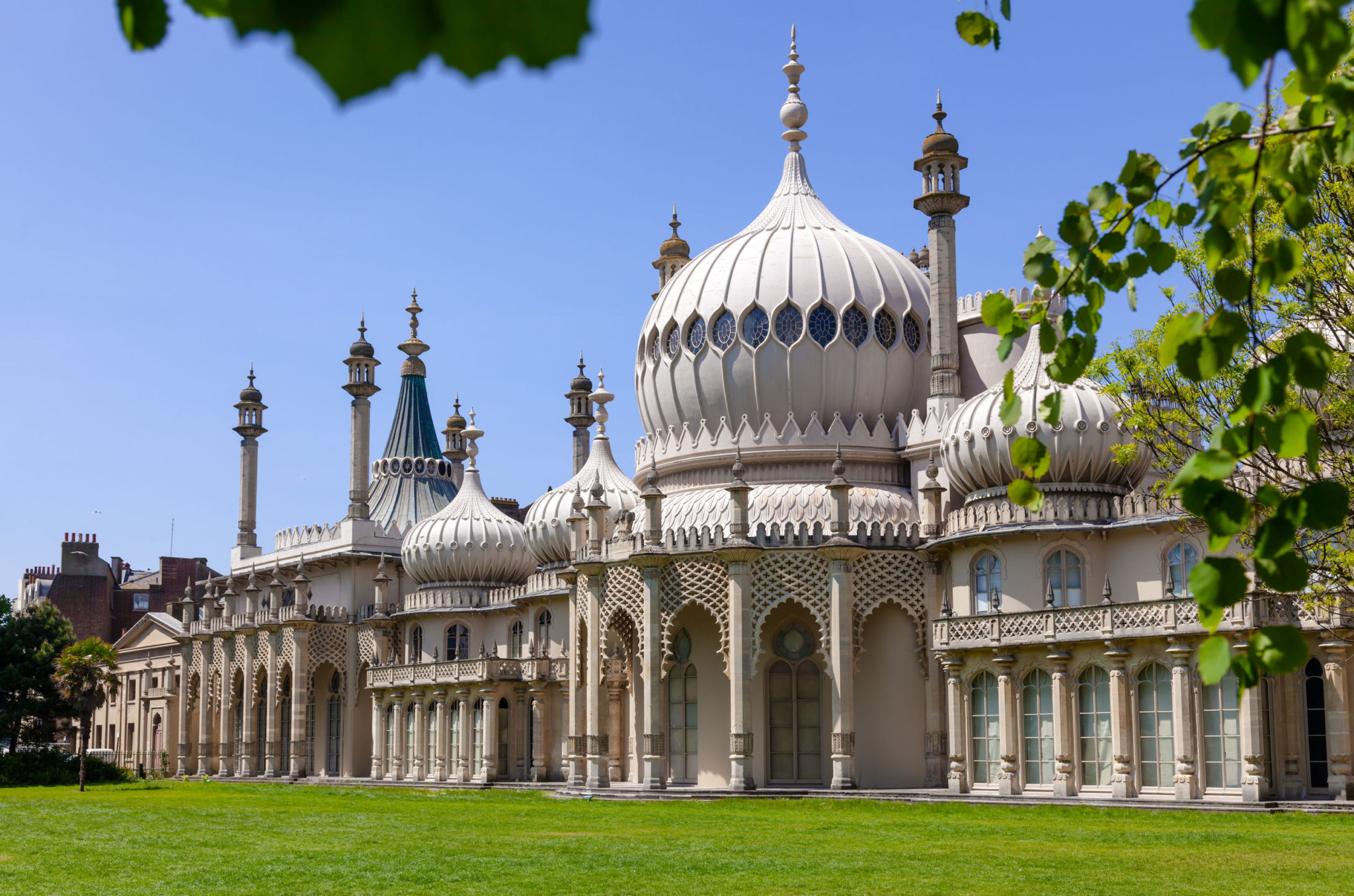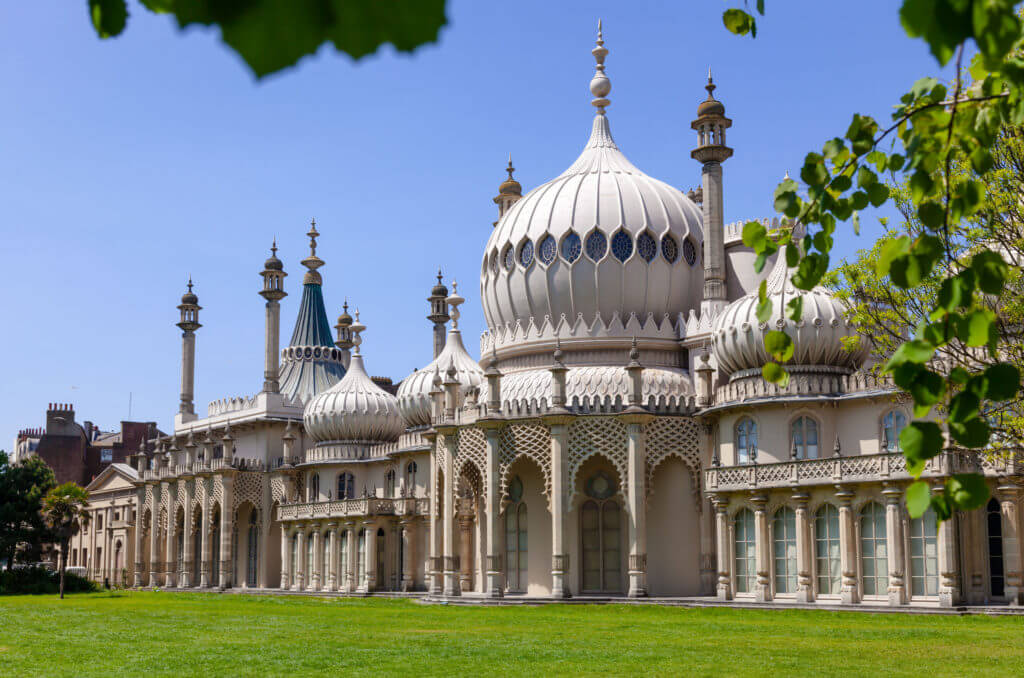 Buy tickets to climb the i360, a massive observation tower where you can really enjoy the view from the top – you can see all the way out to the South Downs. Then head to the Brighton Pier and walk around while you get to know new spots and enjoy an ice-cream.
If you want to chill, you can just go down to Brighton Beach and swim or tan, but if you'd prefer to do some sightseeing don't miss the Royal Pavilion. Last, you can either take a bus tour or a bike tour where you can enjoy the view up close and stretch your legs a bit too.
11. London to Windsor by train
If you get on the Waterloo station you'll reach the Eton Riverside station, the place for one of the most classic day trips from London.
Windsor is a historic town that revolves around the Windsor Castle, but there's much more to it than just this Royal Landmark.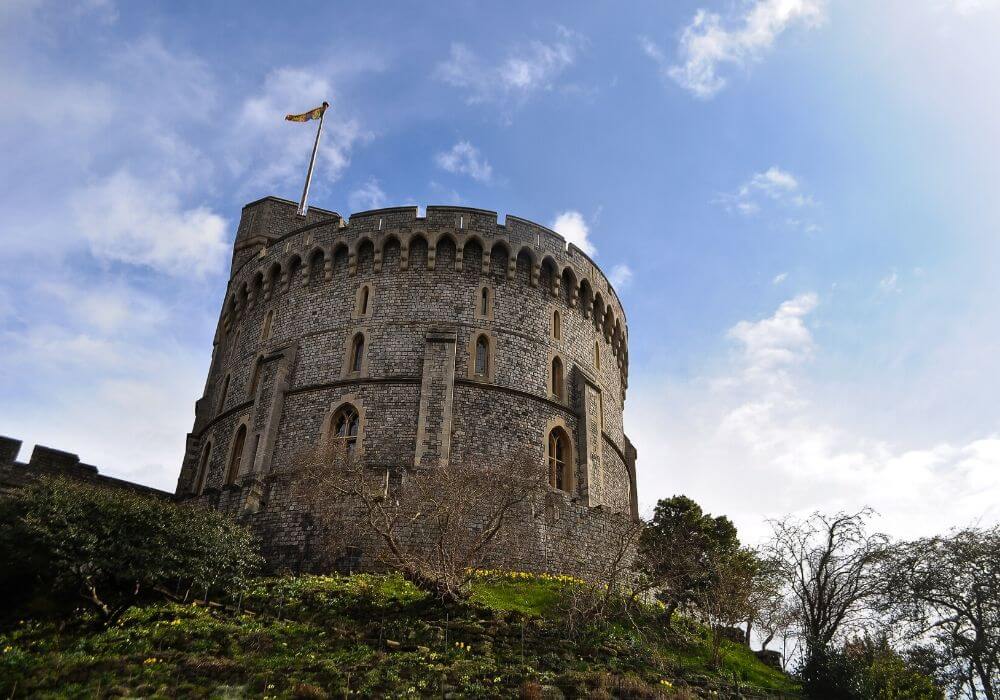 Start by checking the Windsor Castle off from your list and enjoying the Evensong at St. George's Chapel. Make sure to see the outside of buildings such as the Windsor Guildhall, the Savill Garden, Eton College and the Royal Windsor Racecourse – one of the best sports lovers days out near London.
For lunch visit the Royal Dairy Farm & Shop – even if it's just to buy some Royal treats!
Once you're done with the castle, Windsor itself is a really pretty town, with lots of boutique shops, pretty cobbled streets and the River Thames runs right through. Wander down to the river's edge and you can join a boat trip, or cross over to Eton.
12. London to Surrey by train
And if you don't want to travel too far, then how about exploring some of the great days out in Surrey from London. There's loads to see and it's only an hour or so on the train.
13. London to Cornwall by train
London to Cornwall is a bit more than a day trip, but the Cornwall Sleeper train is one of our top 6 scenic train journeys in England – well worth a weekend!
Here are some of the best days out in Cornwall to help you fill your time!
14. Scream at Thorpe Park
Thorpe Park is the ideal day trip for thrill-seekers and one of the best days out from London by train.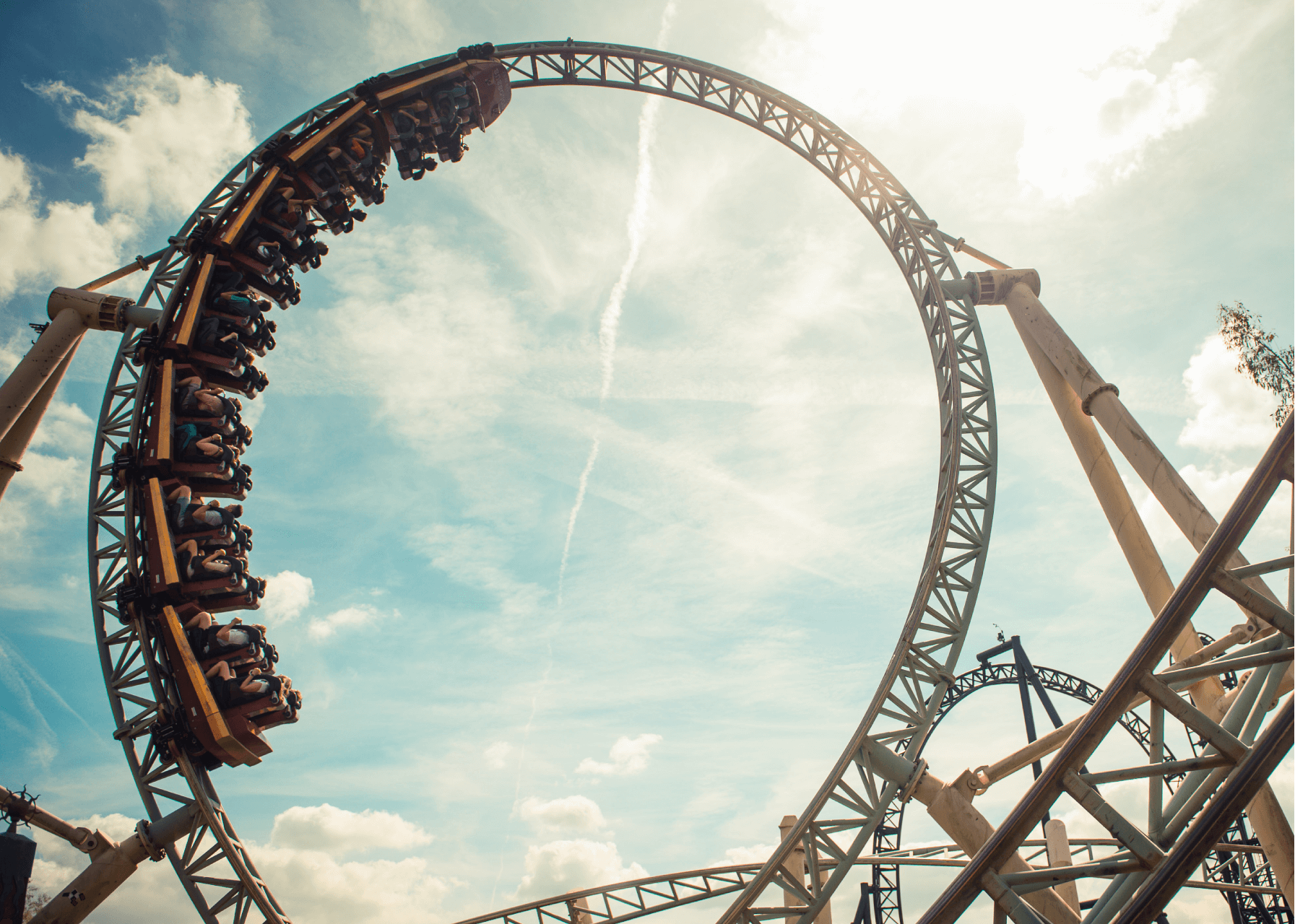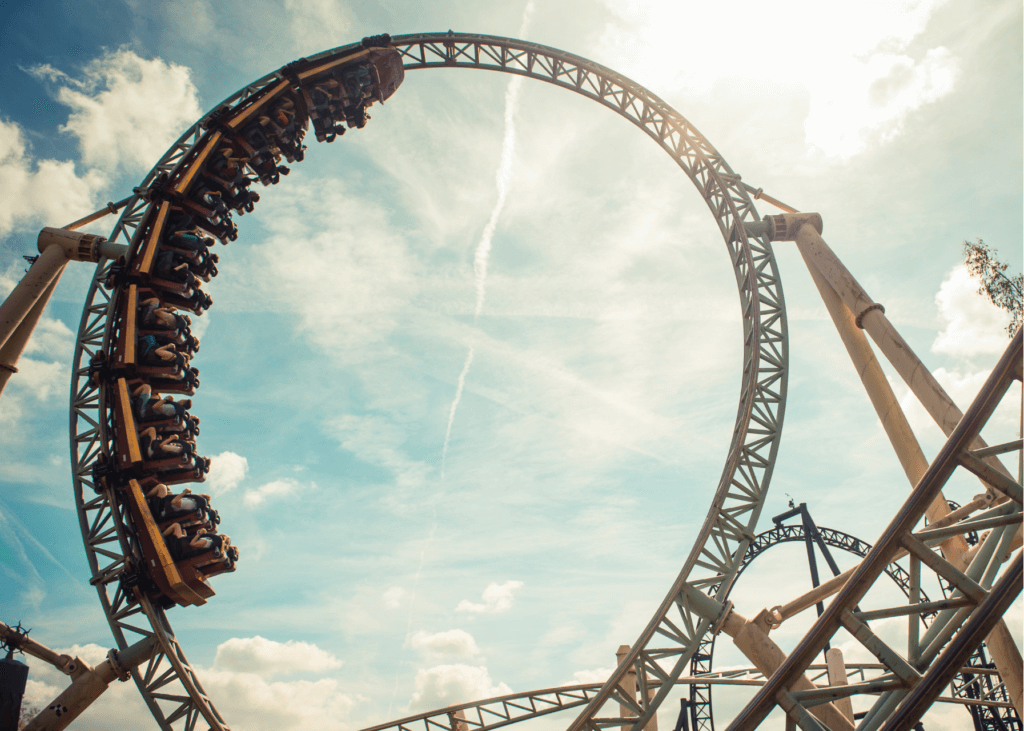 Spend the day hurtling through the air on some of Europe's best roller coasters, including Stealth, the UK's fastest coaster, Swarm, the UK's only winged ride and get drenched on the park's impressive offering of water rides. There is an array of amusement park rides that will entertain younger children if you're taking the whole family along.
Thorpe Park also put on live events, such as the highly popular Fright Night over the Halloween period. Treat your teen with a stay at the park's themed hotel for a short UK break. Thorpe Park is one of the best theme parks in England, and so close to London!
BUY YOUR THORPE PARK TICKETS HERE
Save 33% on the gate price by booking in advance!
---
15. Visit Paris for the day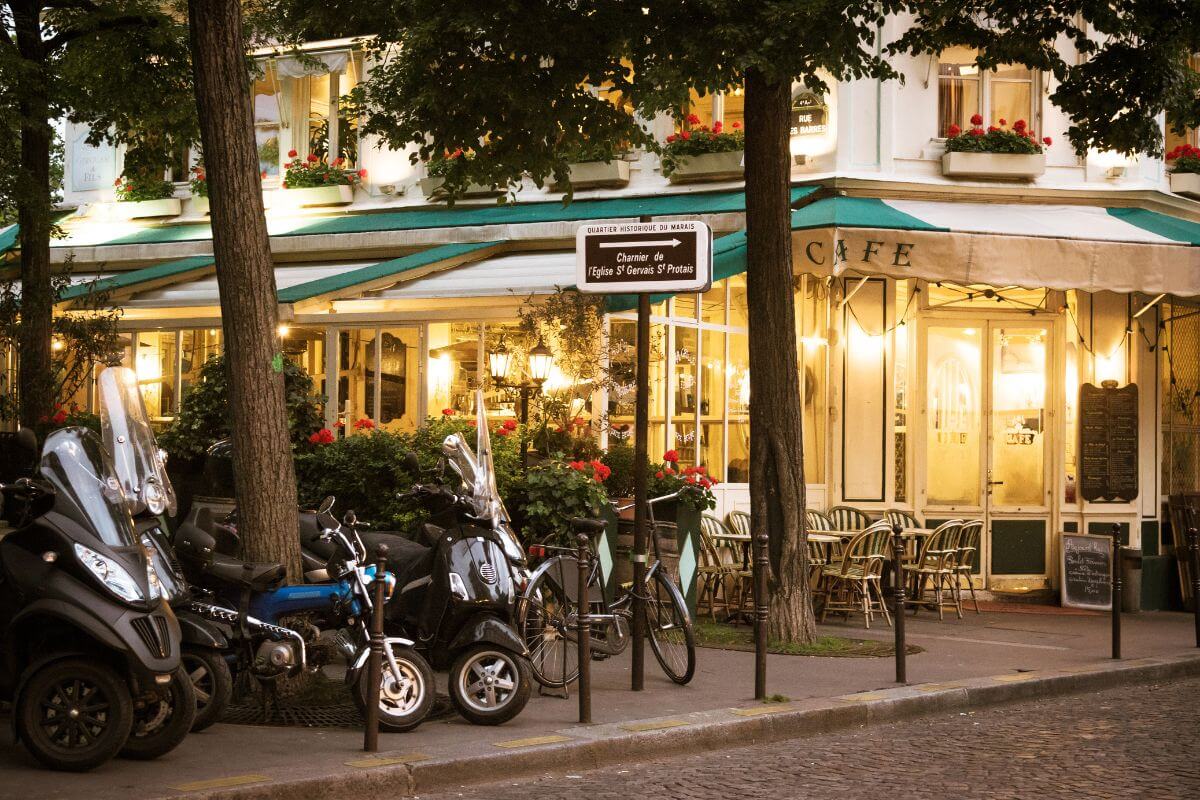 We've just published a guide on how you can travel to Paris for the day from London, by train. We've covered how to do it, what to eat and what to do when you're in Paris, too. Check it out!
Day trips from London by train
So, as you can see, and would expect, there are lots of great day trips from London by train you can enjoy around England. I hope this article has inspired you to get out a little more, and don't forget to check our top hacks for saving money when travelling England here.
Book your trains well in advance for the best deals, and make sure you're signed up to any travel cards and discounts you're entitled to, too. Less money spent means more day trips can be had – yay!
---
PIN THESE DAY TRIPS FROM LONDON FOR LATER?