12 Best Easy Coastal Walks in Hampshire for 2023
Welcome to the best coastal walks in Hampshire. These Hampshire coastal walks make for a great day out, and are brilliant for some cheap entertainment too.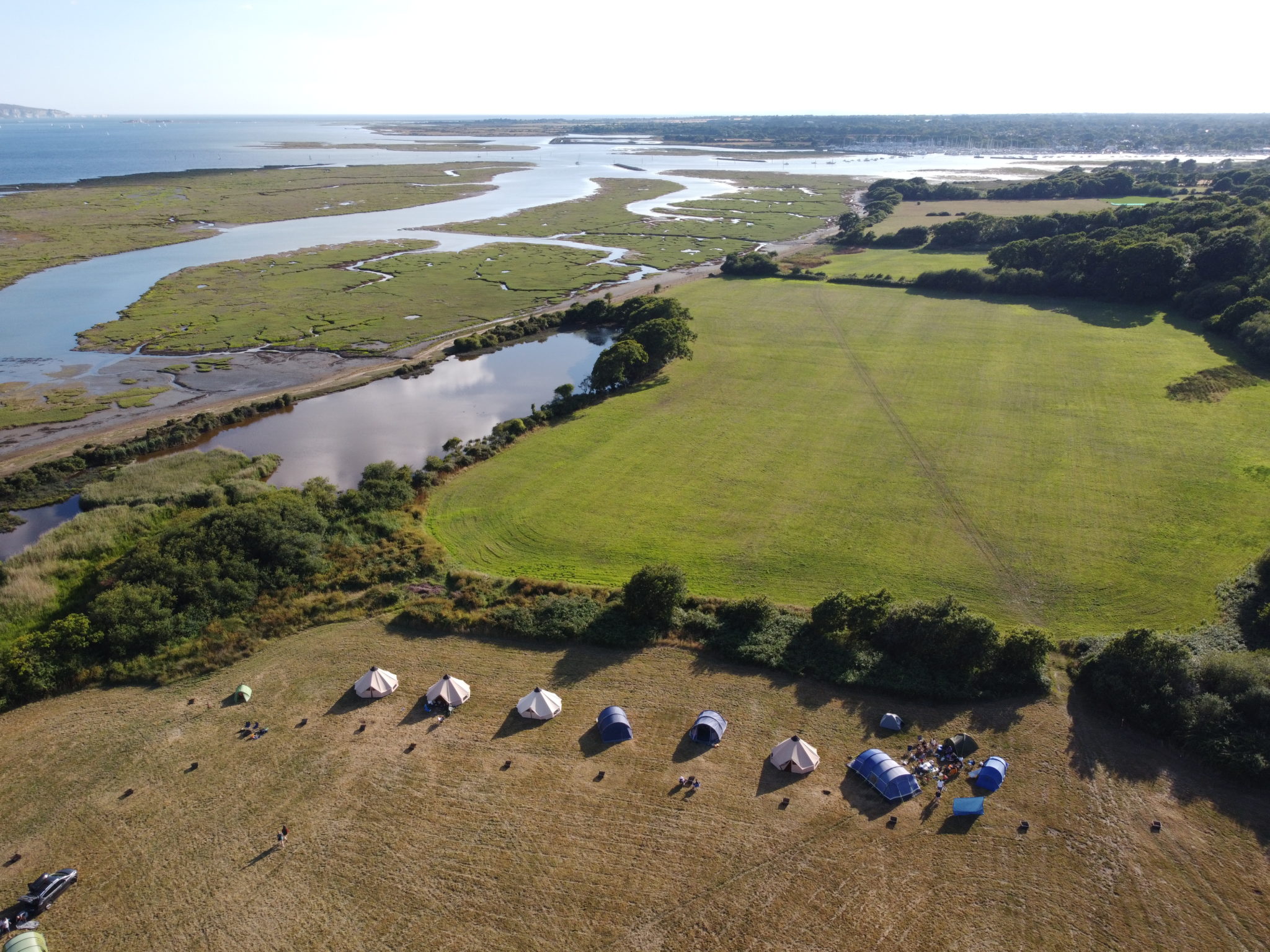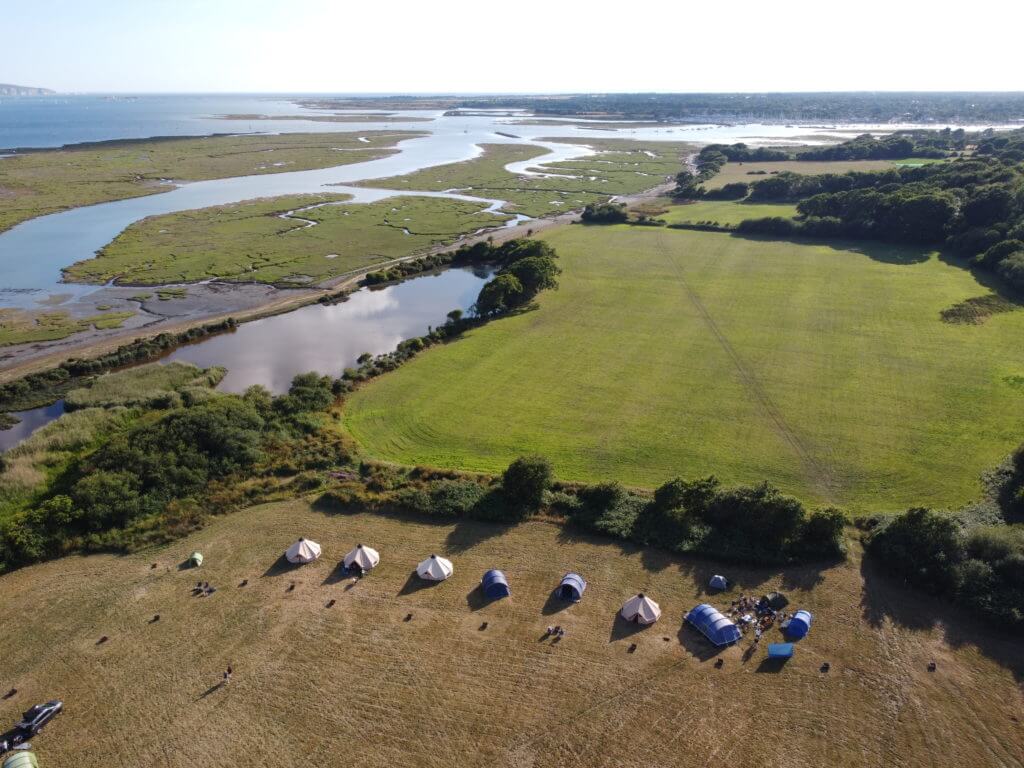 Whether you're looking for dog walks in Hampshire, circular walks in Hampshire or just the best coastal Hampshire walks, then I've been and done all of these so let me know if you have any questions at all.
Check out these tips for walking and hiking Hampshire to find the best routes.
---
The Best Coastal Walks in Hampshire
Check out this list for the best walks in Hampshire along the coast.
---
1. Walk Farlington Marshes
Going round Farlington Marshes is one of the best circular walks in Hampshire. It'll take you less than two hours and you can see all kinds of birds, and great views over to Portsmouth.
I've written a guide to the essentials you need to know before you walk round Farlington Marshes, so I won't go into it here.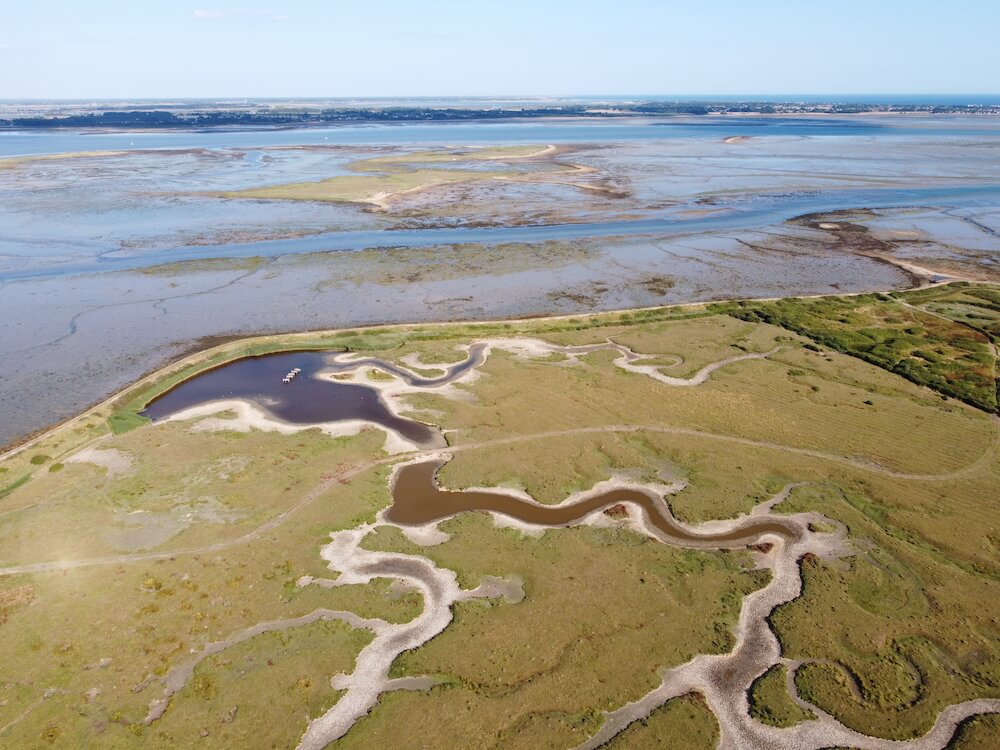 Basically, it's a really great easy breezy walk that's flat and straightforward and you'll see cows too. Plenty of parking nearby too.
Dogs aren't allowed on this Hampshire walk, so you're free to wander without the threat of dog poo – yay!
---
How well do YOU know Hampshire?
---
2. Walking the Southsea Coast
Walking along the Southsea Coast is definitely one of my favourite Hampshire walks. You can start and finish where you like, but you can't really go wrong because you can just follow the sea.
Walking by the sea is one of the best ways to safeguard your winter wellbeing.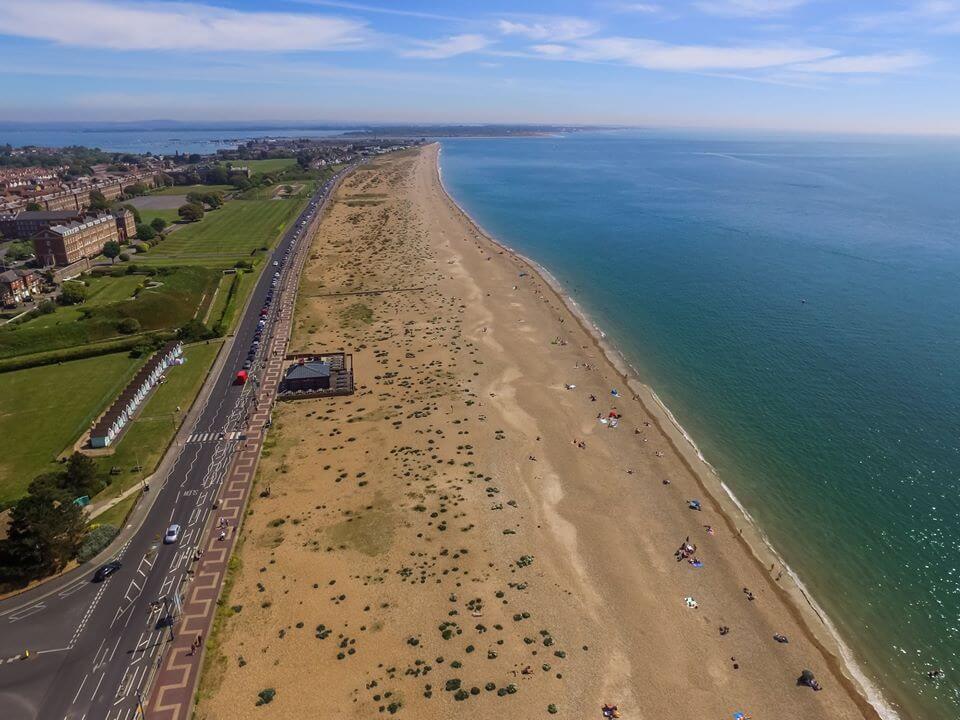 If you are wondering where to start I'd suggest Southsea Marina – free parking and a pretty beginning. Then you can wander along the south coast, all the way to Old Portsmouth. It is about five miles away but there are plenty of great things to see along the way.
Enjoy Southsea Pier, Clarence Pier – two of the best piers in England – the D-Day Story Museum, and some incredible views to the Isle of Wight. I just like watching the boats and hovercrafts coming in to be honest. And if you can't be bothered to walk back – Ubers are cheap here!
Southsea is totally underrated. So underrated in fact, we've added it to our list of the best off the beaten track spots in England.
Walking on the beach is a great place to exercise your dog in England, although on Southsea Beach there are laws in the summer so make sure you read the signposts all around.
---
3. Thorney Island Walk
Technically Thorney Island can't actually be classified as a 'Hampshire walk' seeing as it's in West Sussex, but it's close enough, and I've written a guide to the Thorney Island Walk here so I want to include it.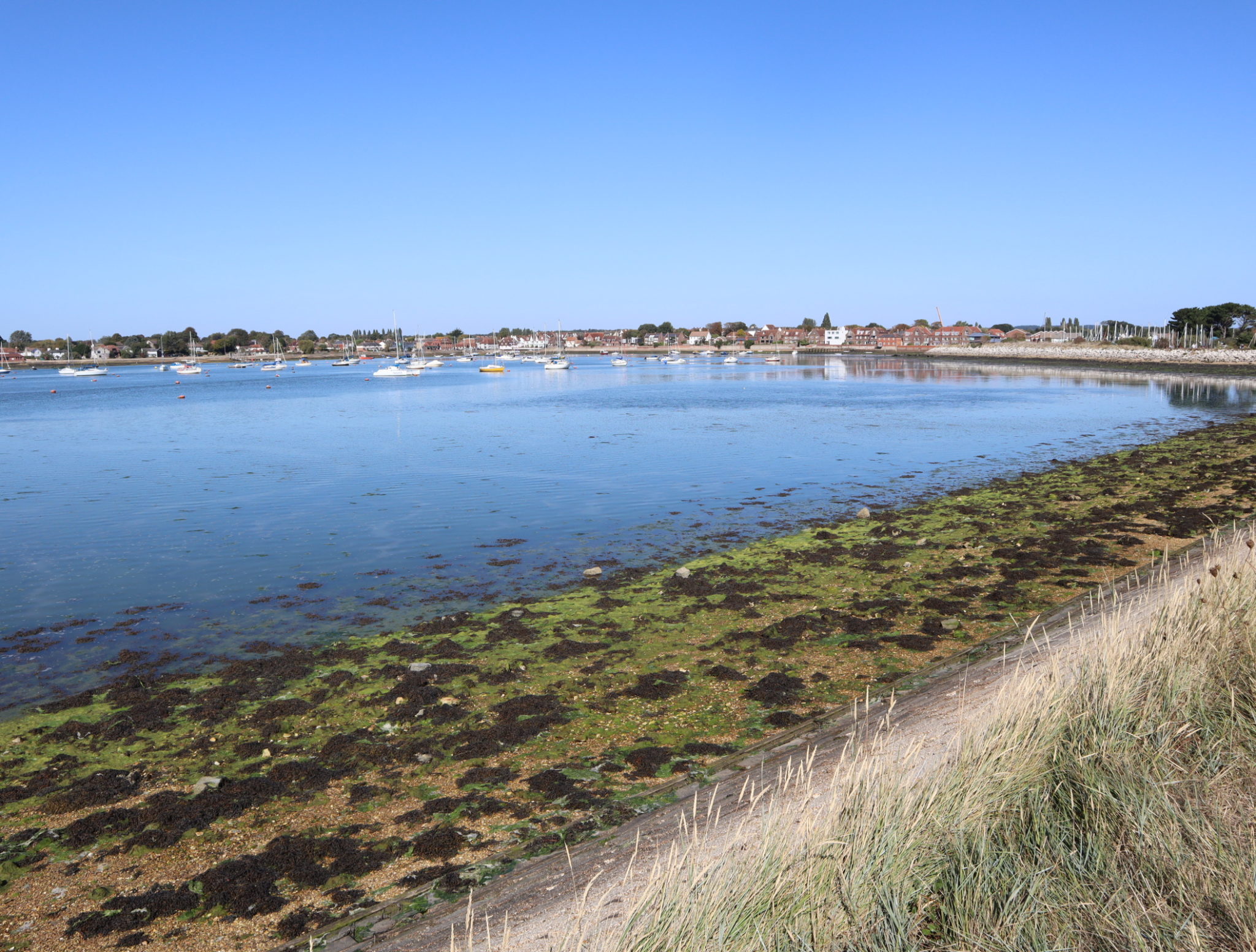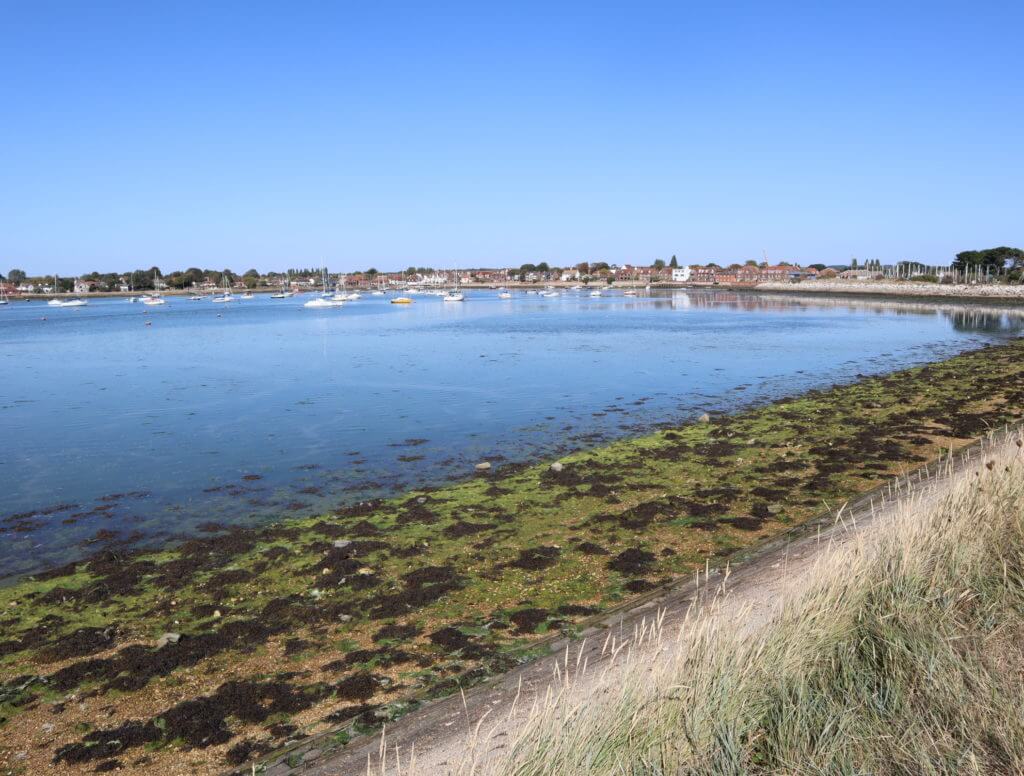 Basically Thorney Island is MOD property and so you can only walk round the edge, and you need to be beeped in. TBH it all adds to the excitement.
There's a super impressive white sand beach half way round. Check out my article on walking Thorney Island to see what to expect from the walk.
I even made a video too. Check it out below…
---
READ MORE: The Best Forest Walks in the South East
---
4. Walk up Portsdown Hill
Hike up Portsdown Hill and you'll get fantastic views over the Hampshire coast, rather than actually walking on the Hampshire Coast.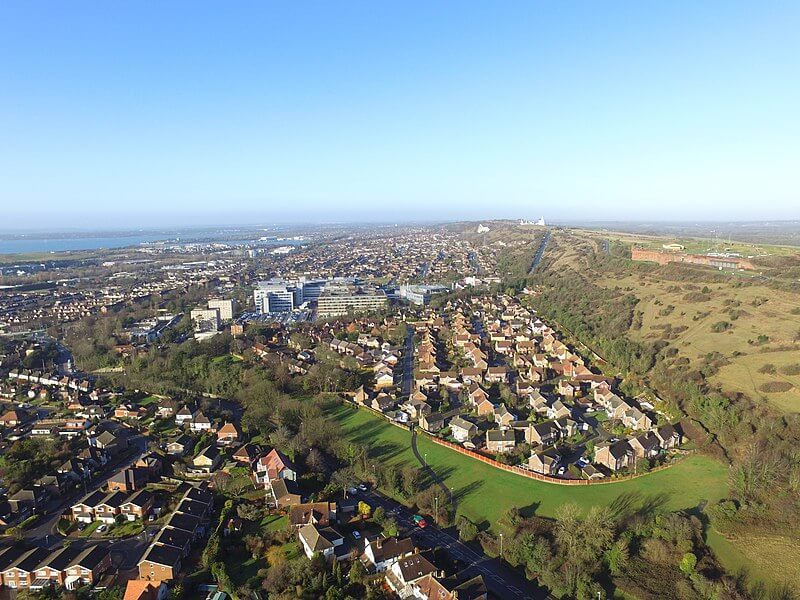 You can park at the bottom and walk up pretty easily. There are different options depending on whether you want to walk steep and short, or a more leisurely walk up a lesser gradient.
---
READ MORE: Best Days Out for Christmas in Hampshire
---
5. Walk round Hayling Island
Hayling Island is often described as 'stuck in its ways' or I've even read 'a land time forgot' – I think that's a little harsh. But it's definitely the opposite of a bustling metropolis, and perfect for anyone looking for a charming seaside to walk along.
One of the best Hampshire hikes you can do is to park up your car near Inn on the Beach, and then walk around Hayling Island going anti clockwise as far as you can. You'll see some stunning views out to Portsmouth and the Isle of Wight from Hayling Island if you walk the coast.
Check out this GPS route for the Hayling Island walking route.
And if you want to know more about all the things to do on Hayling Island, then this is the post for you.
6. The Solent Way Walk
The Solent Way runs 60 miles from Emsworth just bordering West Sussex, to Milford on Sea in the New Forest. Along the route you'll pass through Portsmouth and Southampton, walk through a National Park, make the crossing on three different ferries and see some incredible views out to sea.
We've got an entire article dedicated to walking the Solent Way here.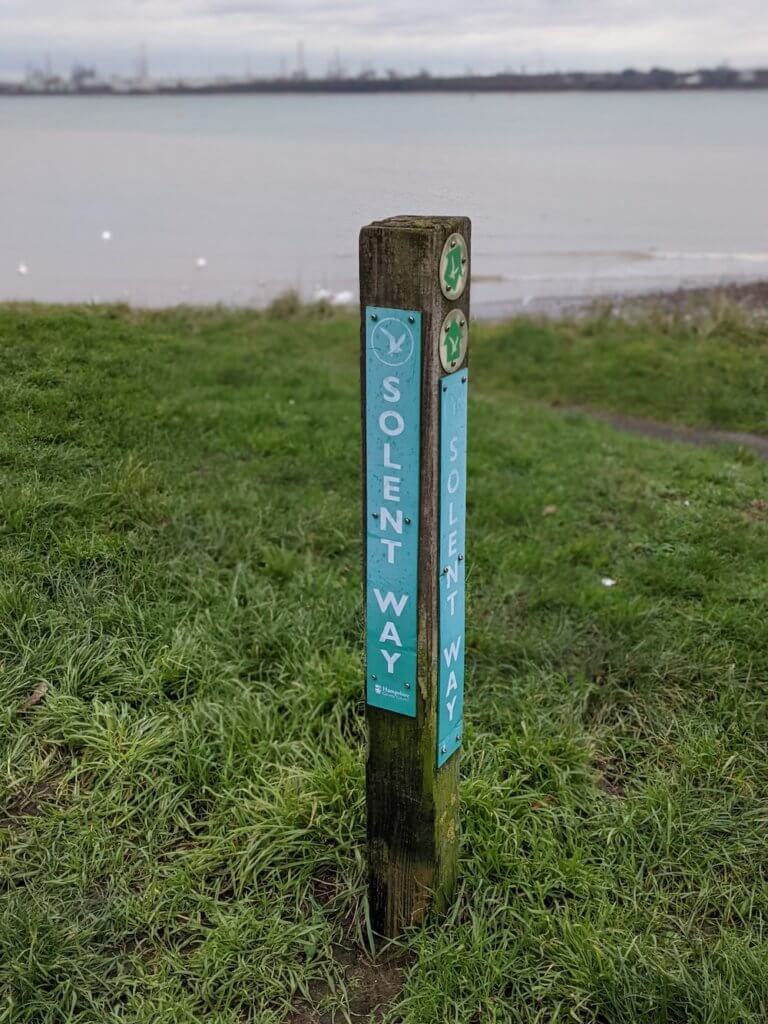 It features everything you need to know about where to park, how to use the public transport and the best route tips for the Solent Way coastal walk in Hampshire too.
READ MORE: 4 Best Northumberland Coastal Walks
7. Walk from Milford on Sea to Barton on Sea
The walk from Milford on Sea to Barton on Sea is absolutely, definitely one of the best coastal walks in Hampshire. The coast off the New Forest is just stunning.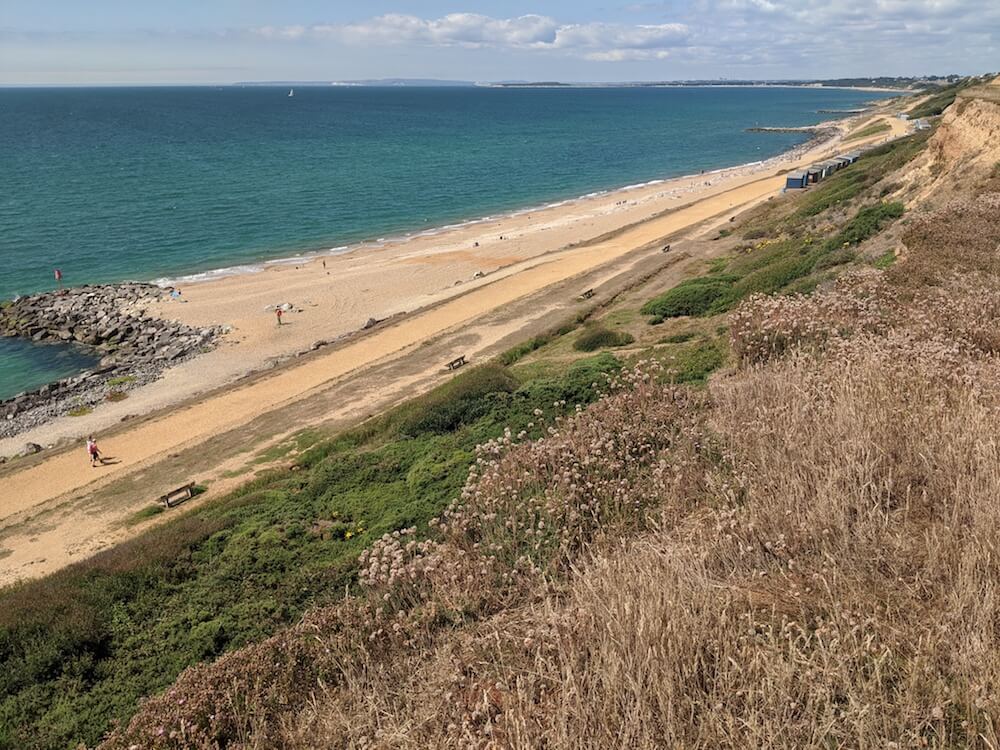 It's easy to do the walk, just park up at one end and walk to the other along the coastal path. The trouble comes in how to get back again, unless you just turn round and walk the hour or so of course.
You can walk the Hampshire coast from Milford on Sea to Barton on Sea by beach path, or up on the cliff top. Do it on a sunny day to enjoy those clear views over to the Isle of Wight.
This is a great way to add a few miles to the Solent Way walk, above, and to enjoy one of the best New Forest coastal walks.
8. Walk round Langstone Harbour
The area of 'Langstone Harbour' encapsulates quite a bit of the coast to the east of Hampshire. There's a lot of activity here – from fishing boats, dinghies, watersports, jet skiing and canoeing.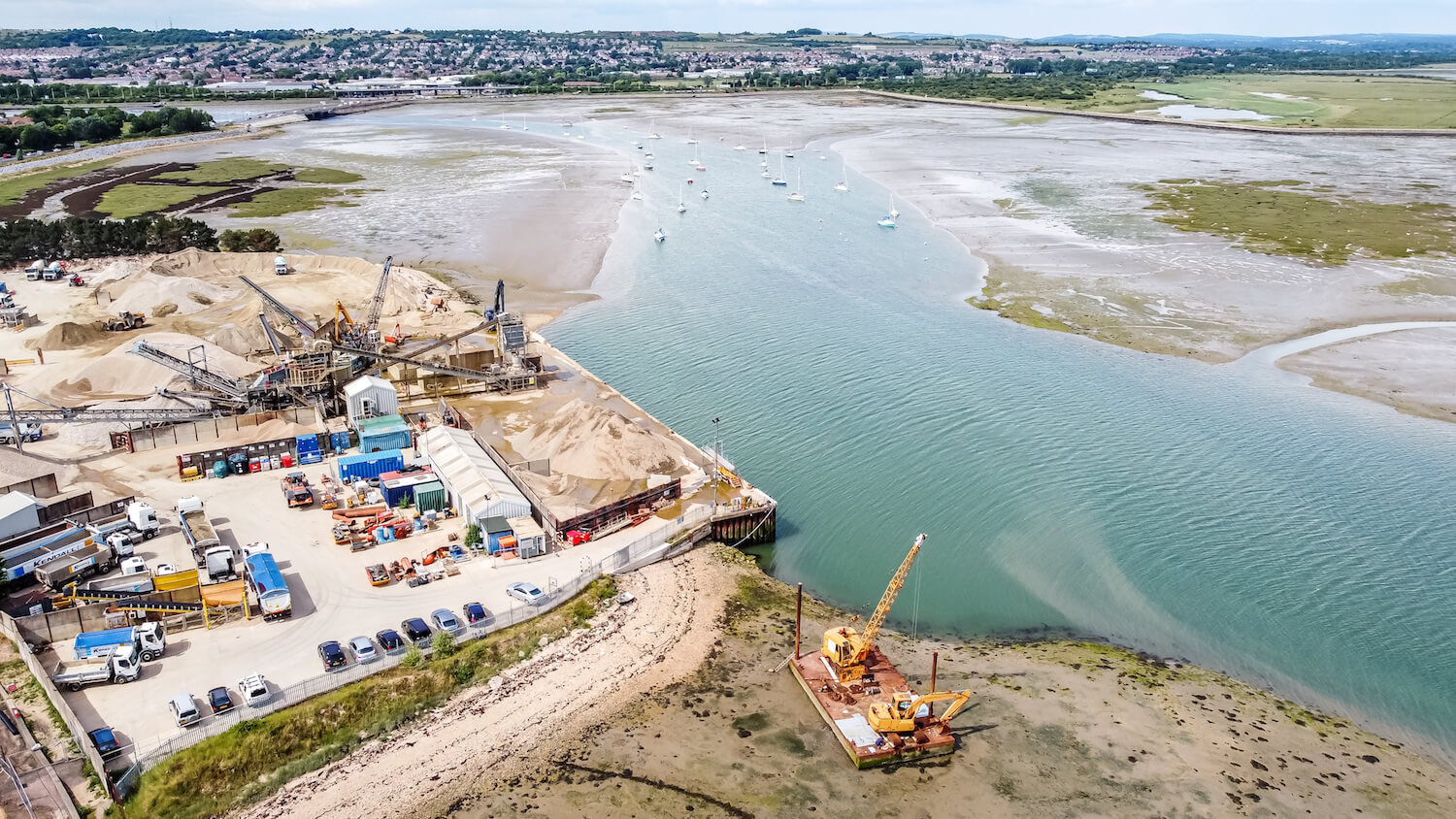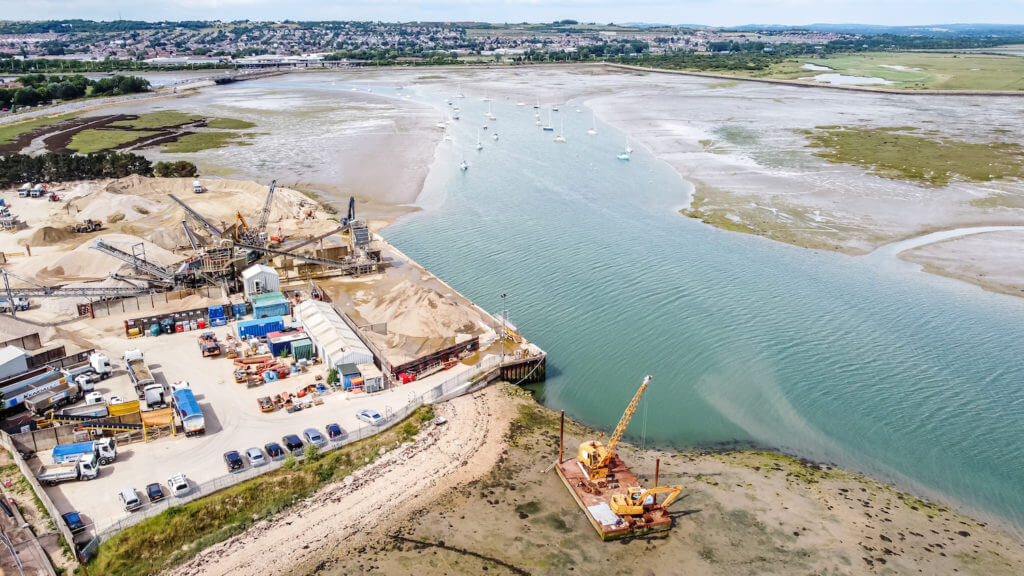 Langstone Harbour is one of my favourite places to go paddleboarding in Hampshire, as you're sheltered from the worst of the wind – depending on which way it's coming in.
Walking around Langstone Harbour is one of my favourite Hampshire walks as you can see for so far, and the murkier the weather, the more interesting the views are.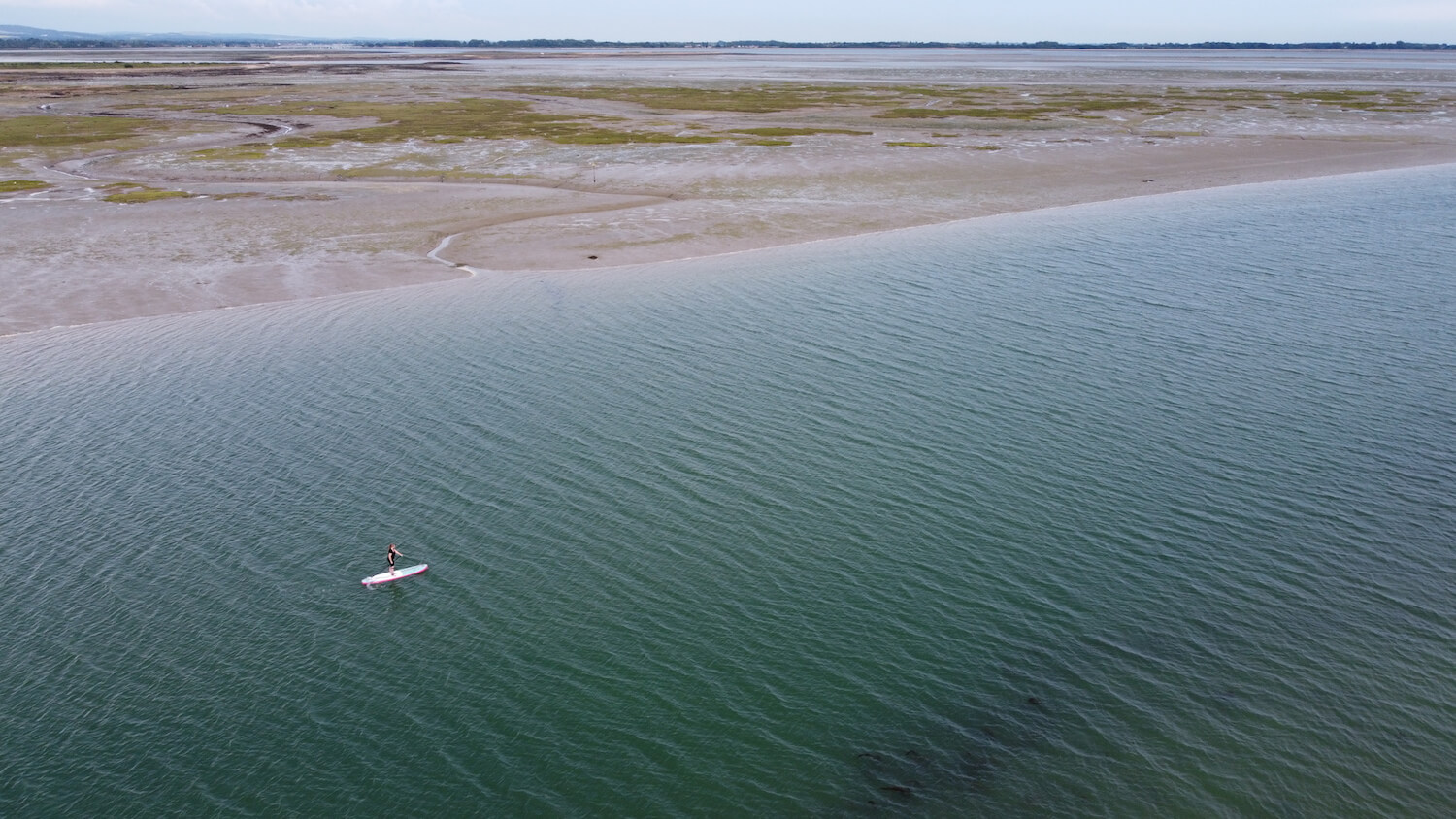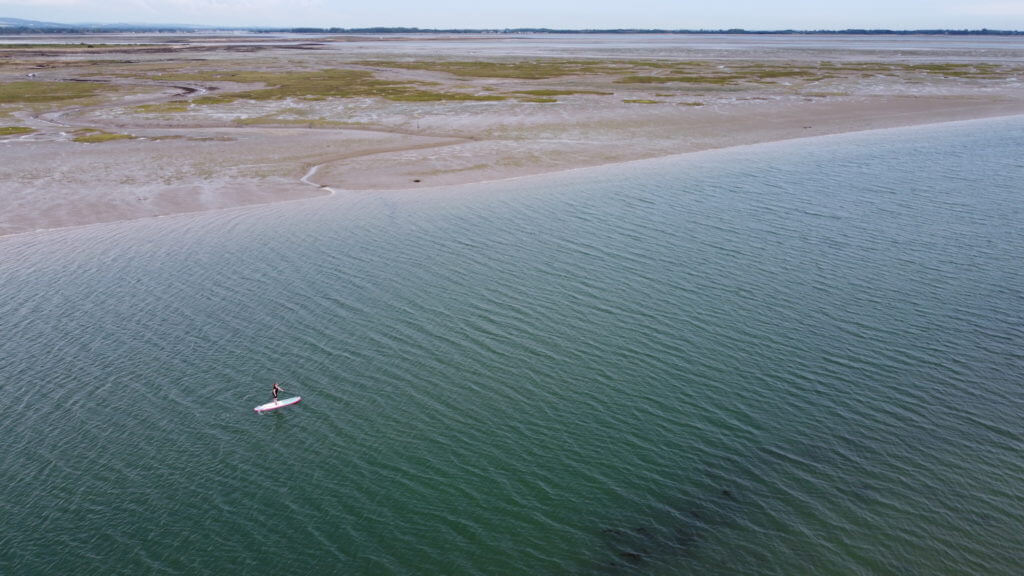 It's a certified special area for wildlife here and you can see a whole host on the 14-mile Langstone Harbour Waterside Walk. Start from Ferry Point Eastney, walk around the whole loop of Langstone Harbour, and use the ferry to return.
Or, just pick up wherever you feel like along the route and wander till you can't anymore. There are a few car parks along the way too.
---
More active things to do in Hampshire
How about going paddleboarding in Hampshire, checking out some of the county's cosy pubs, or relaxing on some of the best beaches in England?
---
9. Portchester Castle to the Salt Cafe
If you're looking for more coastal walks in Hampshire, how about walking round Portchester Harbour?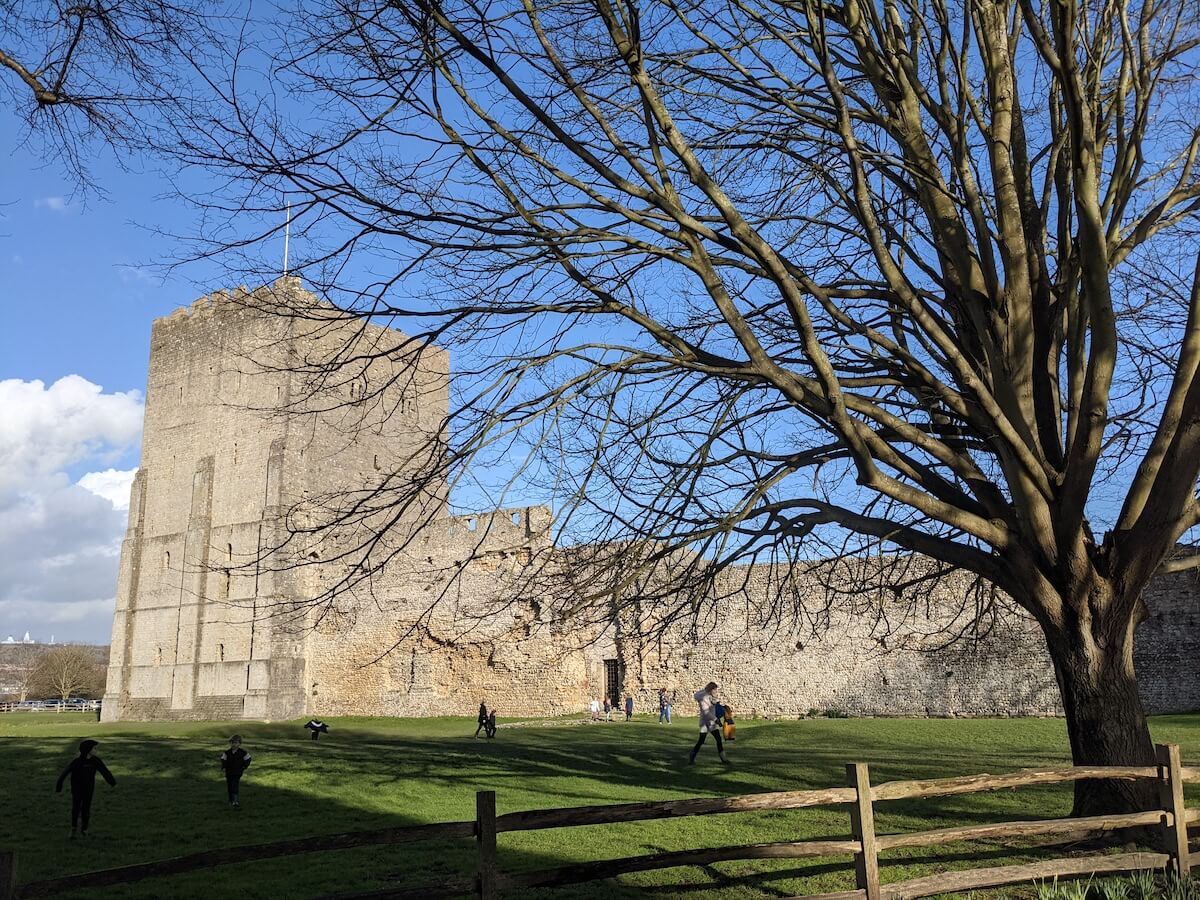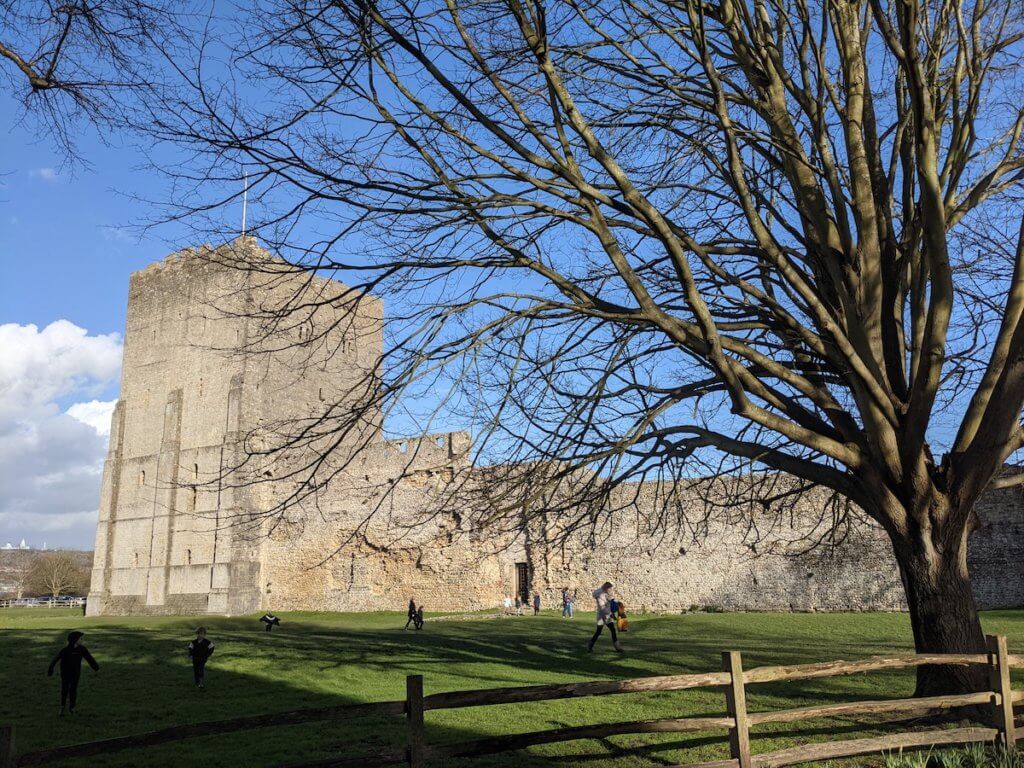 There's free parking by Portchester Castle, an English Heritage site, and you get to look round that too. From Portchester Castle you just walk west, along the coast, and keep going until you reach the popular Salt Cafe.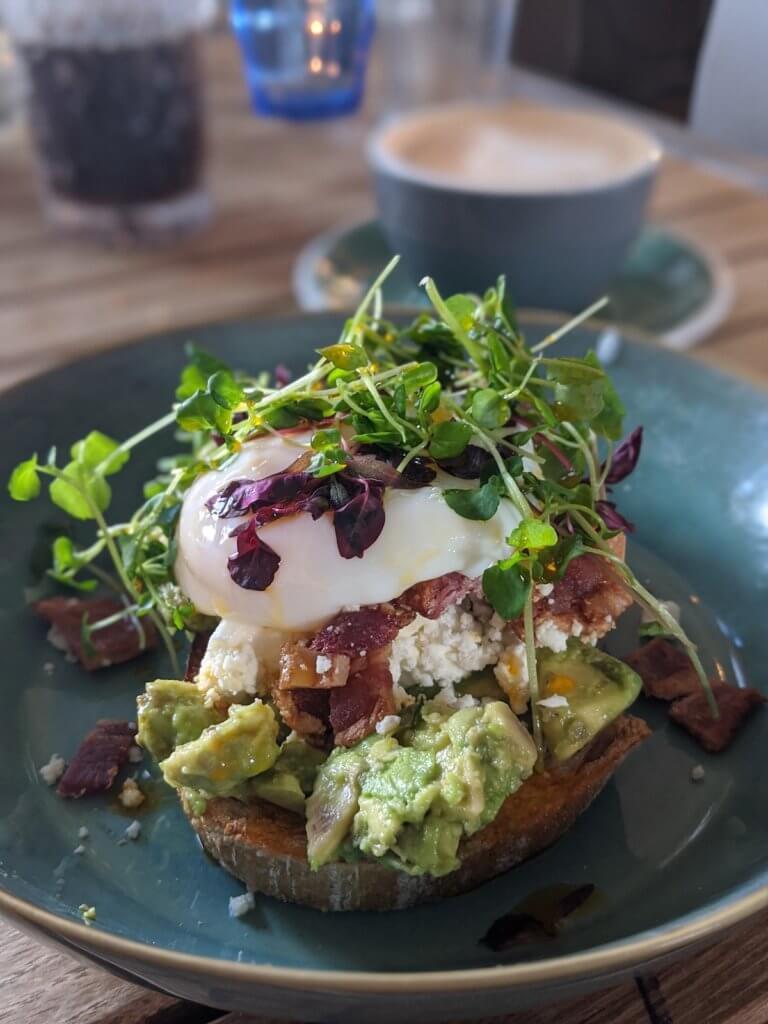 Portchester Castle to the Salt Cafe is about two miles and you get cake and coffee, or brunch, at the end of it – what's not to love?!
10. Walk along Hill Head Beach
Hill Head Beach makes for another great coastal walk in Hampshire. You can go as far into it as you like, and even go for a dip on a sunny day too. Bring a picnic to really make a day of it.
You can also walk along Brownwich Cliffs above too, but don't do it on a wet day. It gets very muddy up there!
READ MORE: Best Spots for Afternoon Tea in Hampshire
11. Royal Victoria Country Park in Netley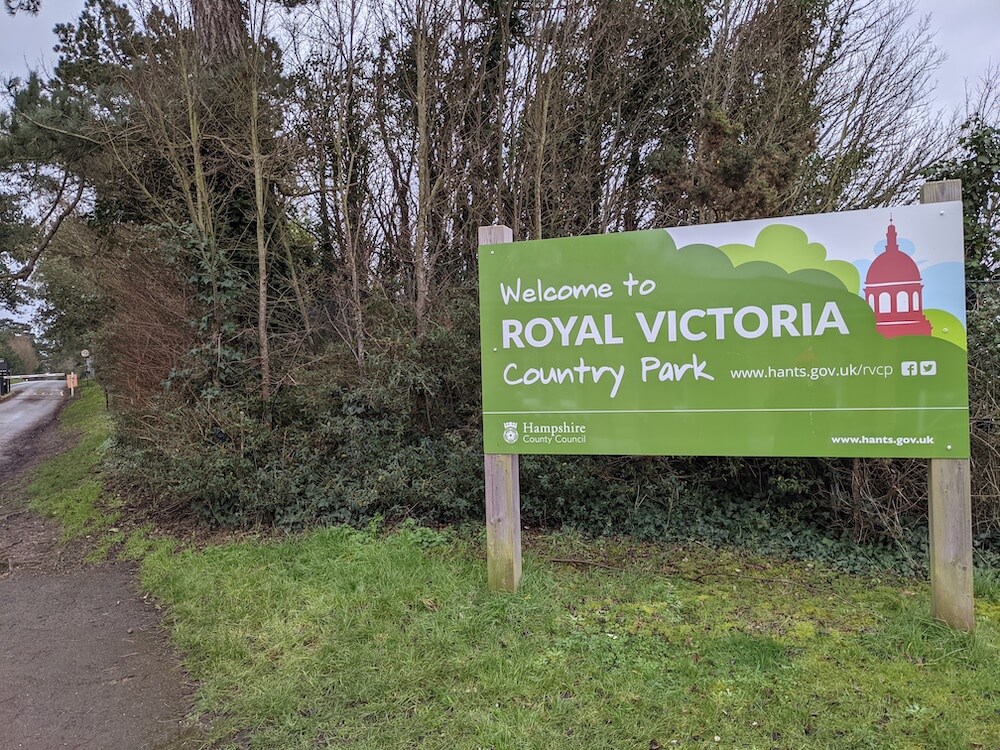 12. Stokes Bay, Gosport
Stokes Bay in Gosport makes for a lovely Hampshire coastal walk. You can either walk along the shingle beach for the challenge, or there's a well kept pedestrian walkway if you prefer your footing to be a little more even.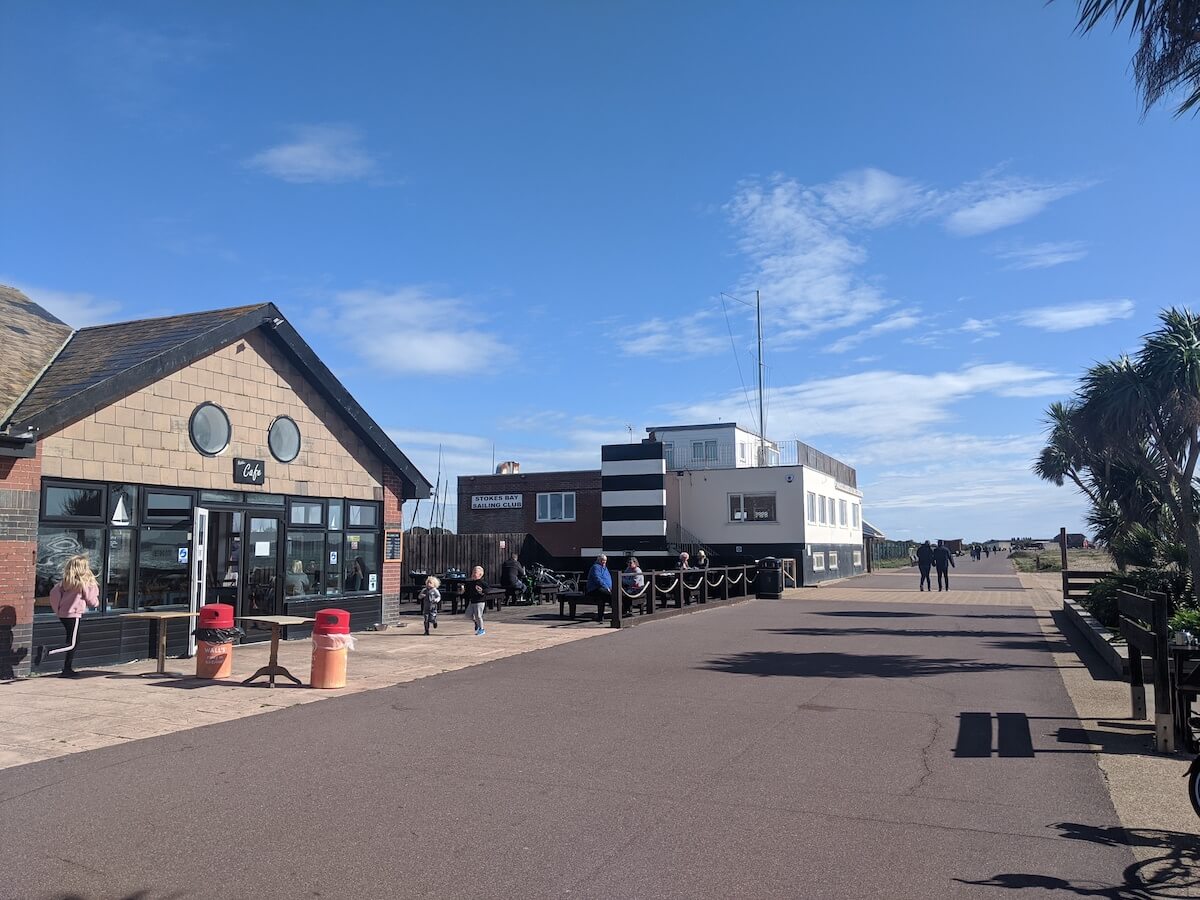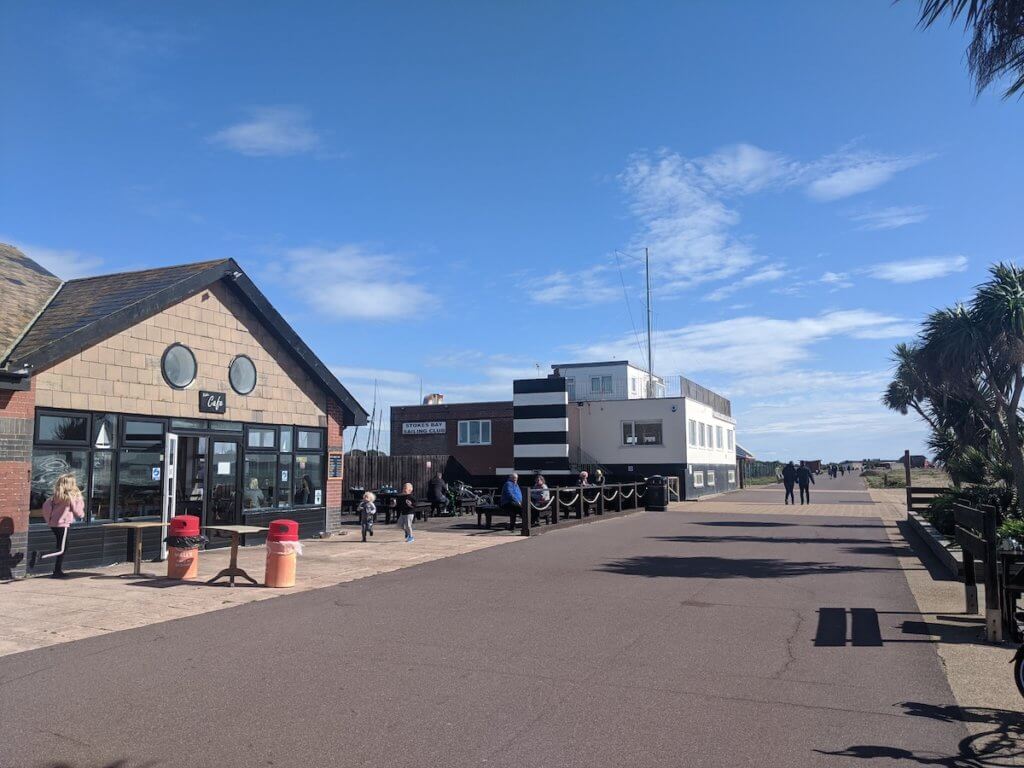 One of the best things about walking this route is Pebbles Fish and Wine Bar along the way. Not that I'm suggesting you stop your exercise for fish, chips and wine, of course. Just letting you know it's there.
It's only a mile from the Gosport Lifeboat Station to the Bayside Cabin, but you can make it longer by walking up to the forts, or from town, if you like.
More coastal walks in Hampshire
We've still got the River Hamble Country Park on the Hamble River and Calshot Beach to Lepe to do, but we'll come back with them ASAP!
---
PIN THESE EASY COASTAL WALKS FOR LATER