Always wanted to learn to scuba dive? There are many places around the world offering diving courses in paradise, but you don't need to fly to another country to learn. Right here in England, beginners can learn to scuba dive and discover some unique creatures and underwater worlds. Here are the 7 best places to learn to scuba dive in England…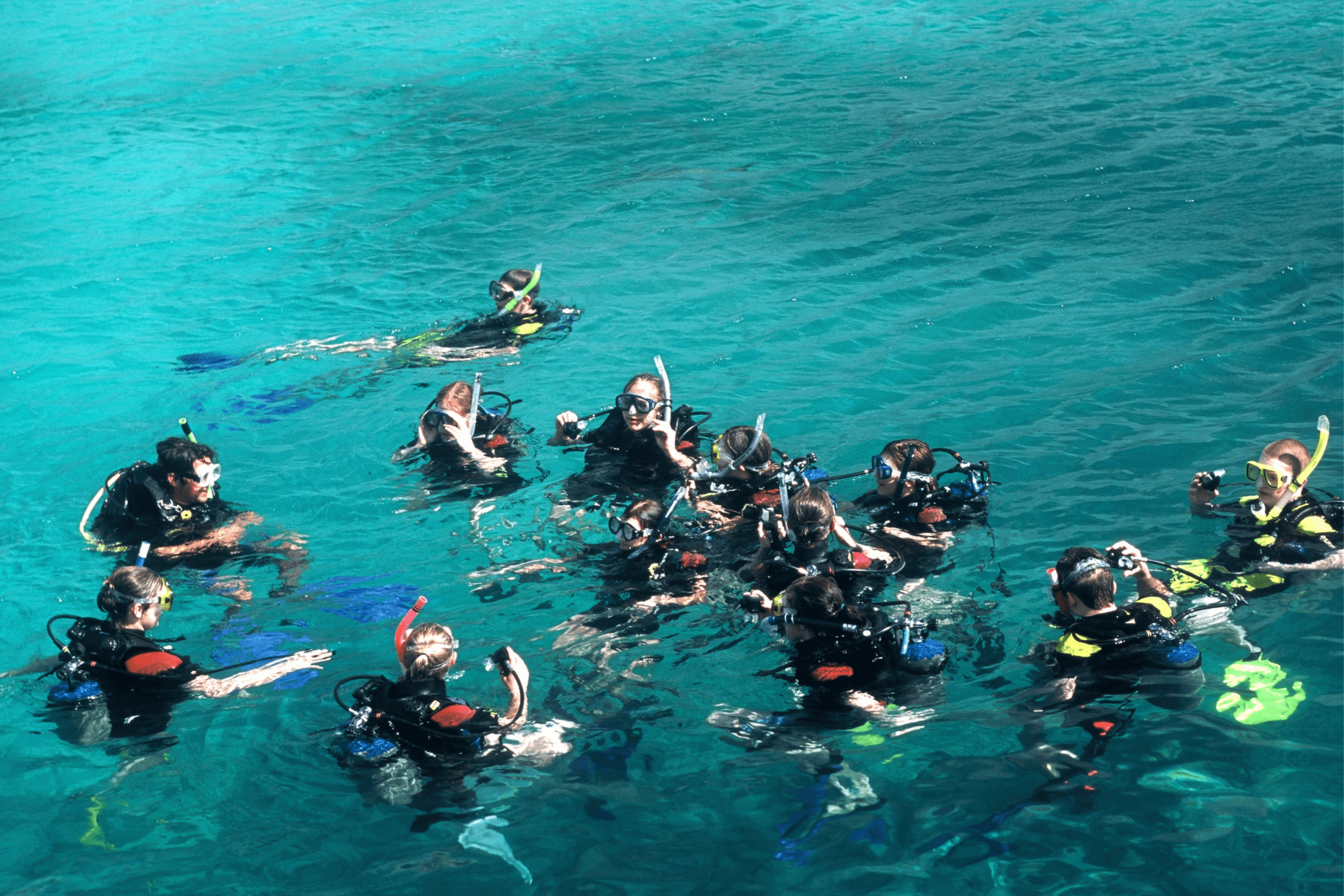 If you're a water baby and love to get into a wetsuit, you may have tried all the best places to go paddleboarding in England, or tried your hand at kayaking in England (here are the kayaking safety tips you need). But if you want to check out what's underneath the water for a change, scuba diving could be the activity for you.
From the best scuba diving UK courses, to the places to get your PADI UK certification, to where to spot some of England's most incredible wildlife, we've rounded up 7 of the best places to learn to scuba dive in England.
Grab your flippers (don't worry, you can usually rent the scuba diving equipment you need) and let's dive in…
7 of the Best Places to Learn to Scuba Dive in England
Where to go in England for scuba diving…
1. Scuba diving in Cornwall
Cornwall scuba diving is some of the best scuba diving in the UK, and we're lucky enough to benefit from it right here in England. With its stunning beaches (here are the 4 best beaches in Cornwall) and excellent climate at the right time of year, it's a popular scuba diving spot offering some of the warmest water in the country and some great diving opportunities for your first time in the water.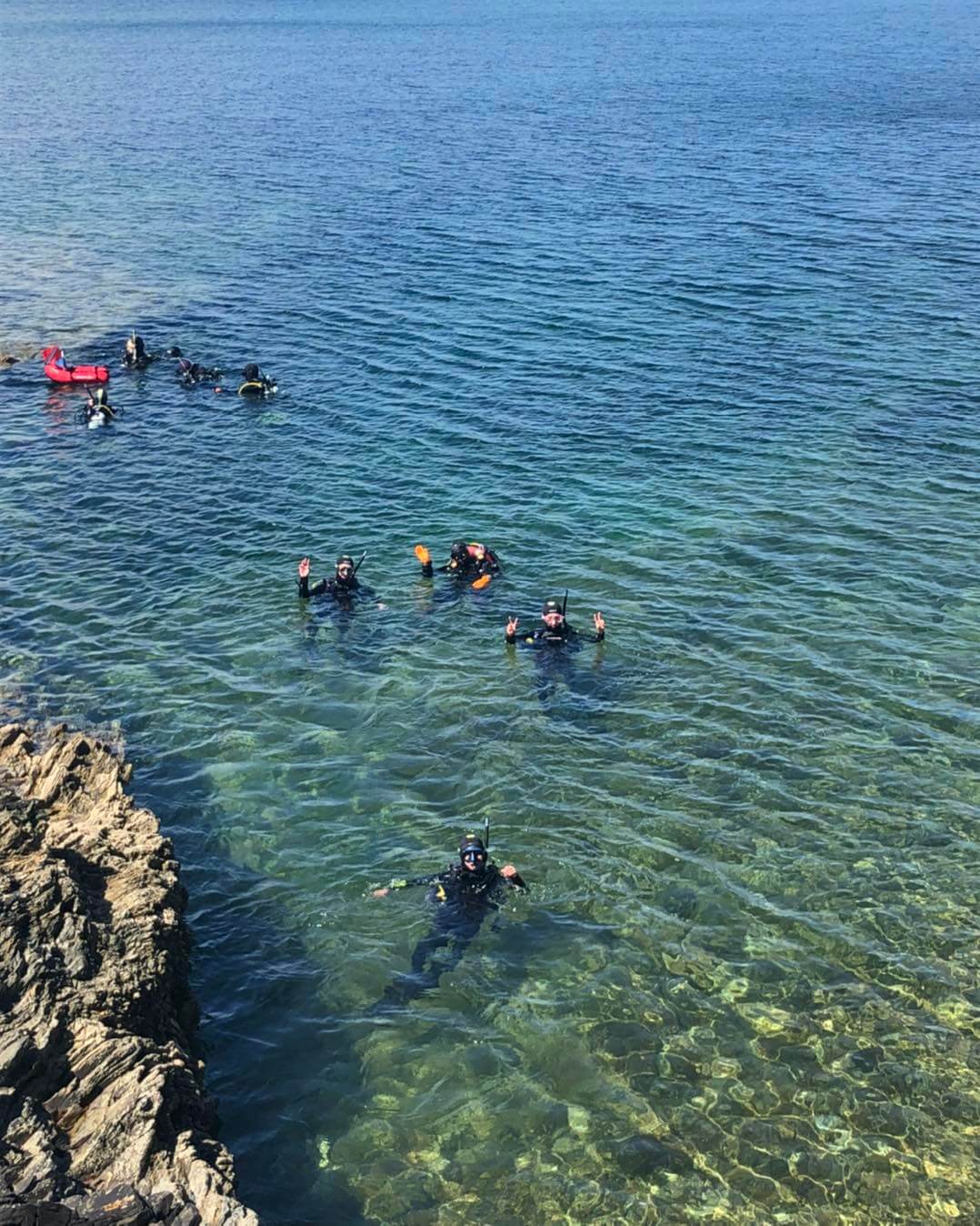 Diving in Cornwall offers the chance to see plentiful kelp forests, amazing wrecks and of course, a lot of unique-looking creatures. Diving here, you might see small crustaceans, octopus and cuttlefish, or big seals, porpoises, or… the basking shark!
Basking sharks are the second largest fish in the world, but don't worry, these gentle giants don't bite. They tend to hang around Cornwall in spring and summer when there is a lot of plankton around for munching on.
There are multiple diving schools in Cornwall so you won't be stuck for options. Cornish Diving Centre in south Cornwall offers multiple course options for beginners, including their Discover Scuba® Diving taster course so you can see if you want to get your PADI certificate. You can also do your Open Water Scuba Diver certification with Cornish Diving Centre.
2. Scuba diving in London
If you're looking for scuba diving near London, there are in fact London-based diving schools where you can learn the basics in a safe, indoor pool setting. Yes, even city dwellers can take a dip and try their hand at scuba. You can learn to scuba dive on a PADI course in the heart of Soho with the Oyster Diving school, and complete beginners can get involved.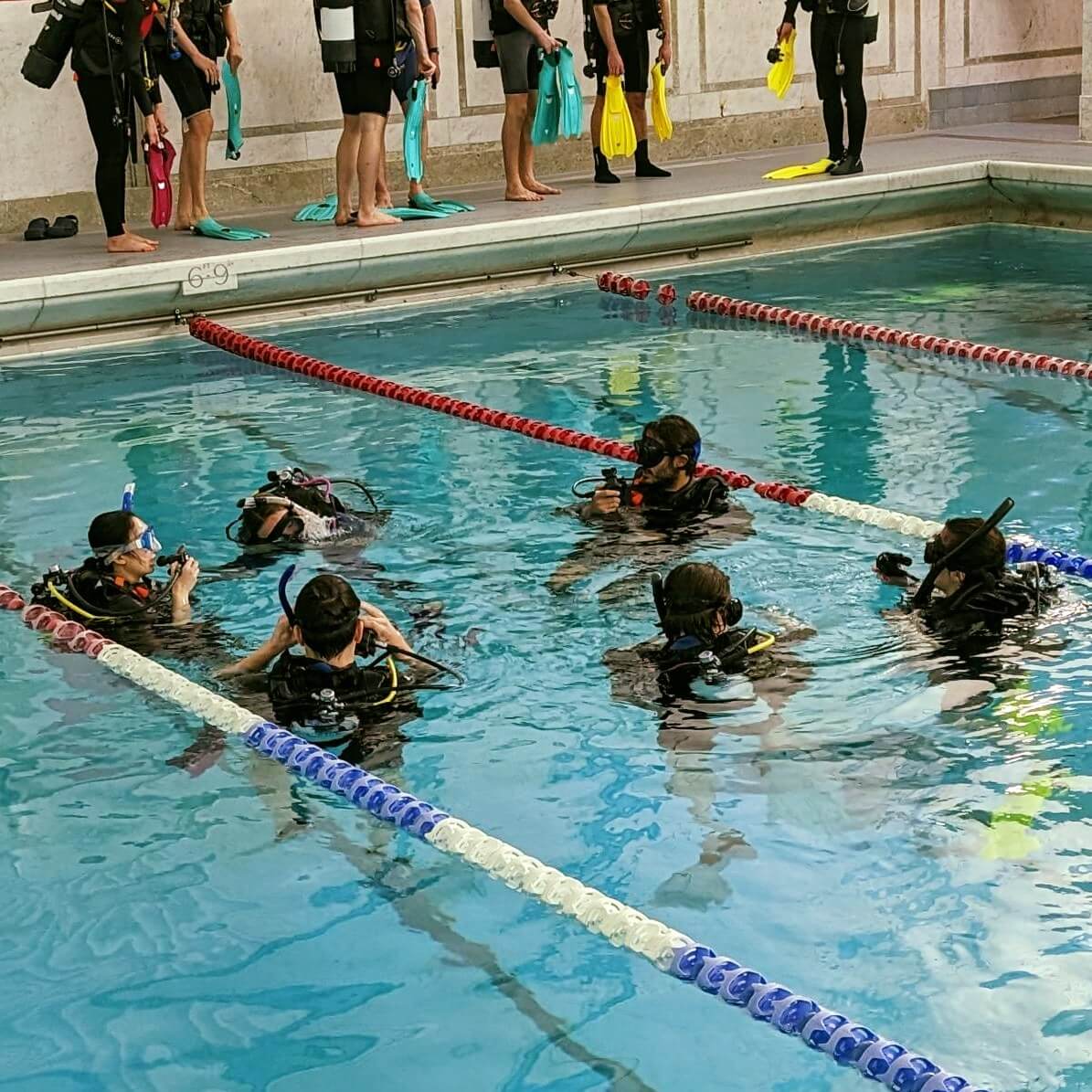 Even though you would be learning to dive in the city, you can still work towards your PADI open water certification while in a heated pool — a little bit of luxury! Oyster Diving school holds courses in the Marshall Street Leisure Centre, which is one of London's best swimming pools and perfect for learning your scuba basics.
If you're thinking you won't be able to learn much about diving in a swimming pool, think again. This state-of-the-art 30 metre pool is 3 metres deep, so you can get your head around everything you need to know as a beginner scuba diver.
3. The Channel Islands
The Channel Islands offer great places for new divers to explore and learn, with excellent shore dives such as beginner-friendly Havelet Bay which provides shelter from the tidal streams. If you're visiting Guernsey or Jersey, you'll have several diving schools to choose from, all offering the chance to see amazing reefs, seaweed forests, wrecks, and wildlife.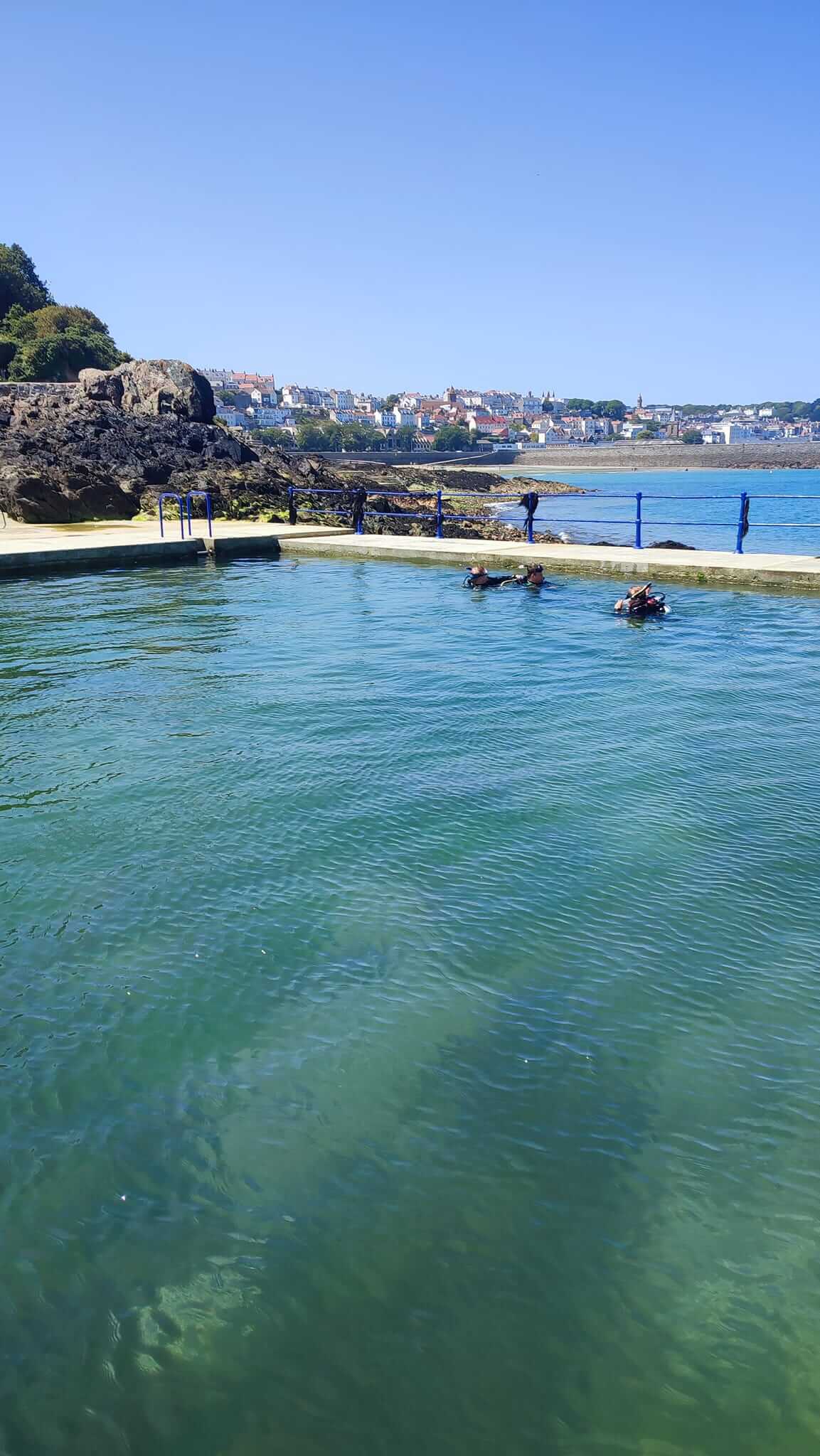 The visibility is particularly good in this part of the country, so you might be able to spot bass and other types of fish in the area.
Donkey Divers is one of Guernsey's top diving schools, and is considered a PADI 5* dive centre. With a range of courses and plenty of options for complete novice divers, their style of teaching is particularly good for anyone nervous to get in the water, or anyone who feels they may need to take things slow.
4. Scuba diving in Norfolk
Norfolk offers an incredibly varied scuba diving experience, with shipwrecks like The Rosalie (sunk in 1915), The Vera (sunk in 1914), and the famous chalk reef gullies. In all locations you can look out for interesting wildlife such as crabs, anemones, lobsters, and you may even spot a few sponges!
Christal Seas Scuba is one of the best diving schools in Norfolk, with over 20 years' experience from their team of PADI professionals. They have excellent facilities for learning in, including an on-site heated swimming pool.
As your experience level increases you can do more courses with them to learn more and more, including unique courses like photography. Their Open Water courses allow you to explore the varied underwater world Norfolk has to offer.
This could make for a great day out from Norwich, if you're looking for a new adventure.
5. Scuba diving at Swanage Pier
Swanage Pier is the place to be for an amazing diving experience in Dorset thanks to its shallow waters (just 5m deep) and abundant sealife such as spider crabs, bream and cuttlefish. Such shallow waters make for the perfect experience for first-time divers and those relatively new to the activity.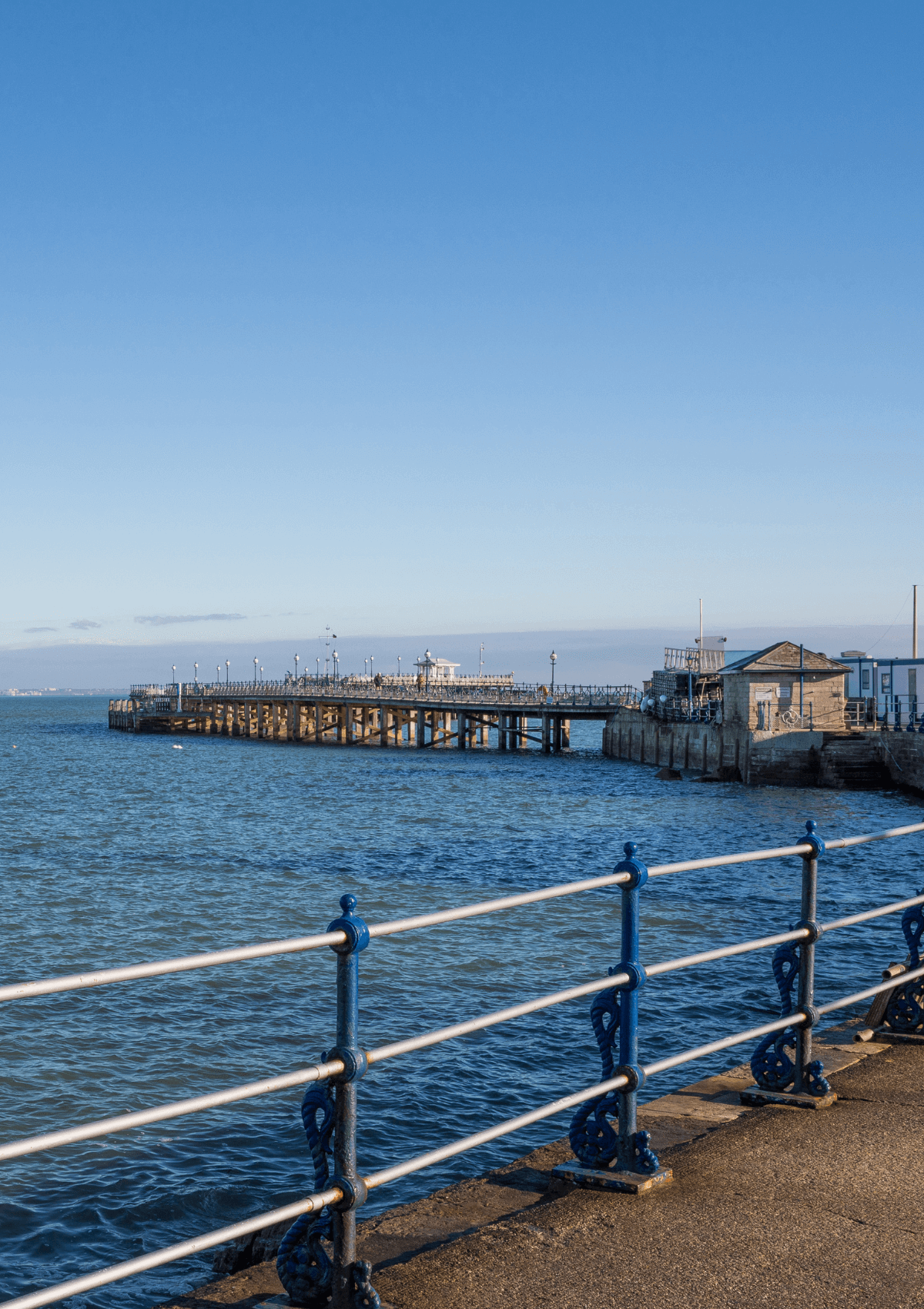 Divers Down is one of the best diving companies in the area, and is supposedly Britain's oldest dive school. They offer courses for beginners and advanced divers alike, as well as hiring out the equipment right on the pier. They also have two charter boats and run regular beginners diving trips which let you explore some of the nearby wrecks, including the Fleur De Lys; a crabbing boat which sank back in 2000 — a fascinating find for first-timers!
For those nervous to try scuba diving for the first time, this is a great spot which offers excellent tuition, and diving opportunities right underneath the pier so you can always get your bearings and feel close to land.
6. The Farne Islands
Northumberland may not seem like a diving hot-spot, but in England the Farne Islands are one of the best places to explore. The area along the coast is a designated Area of Outstanding Natural Beauty (AONB), so it promises some beautiful scenery and diving opportunities.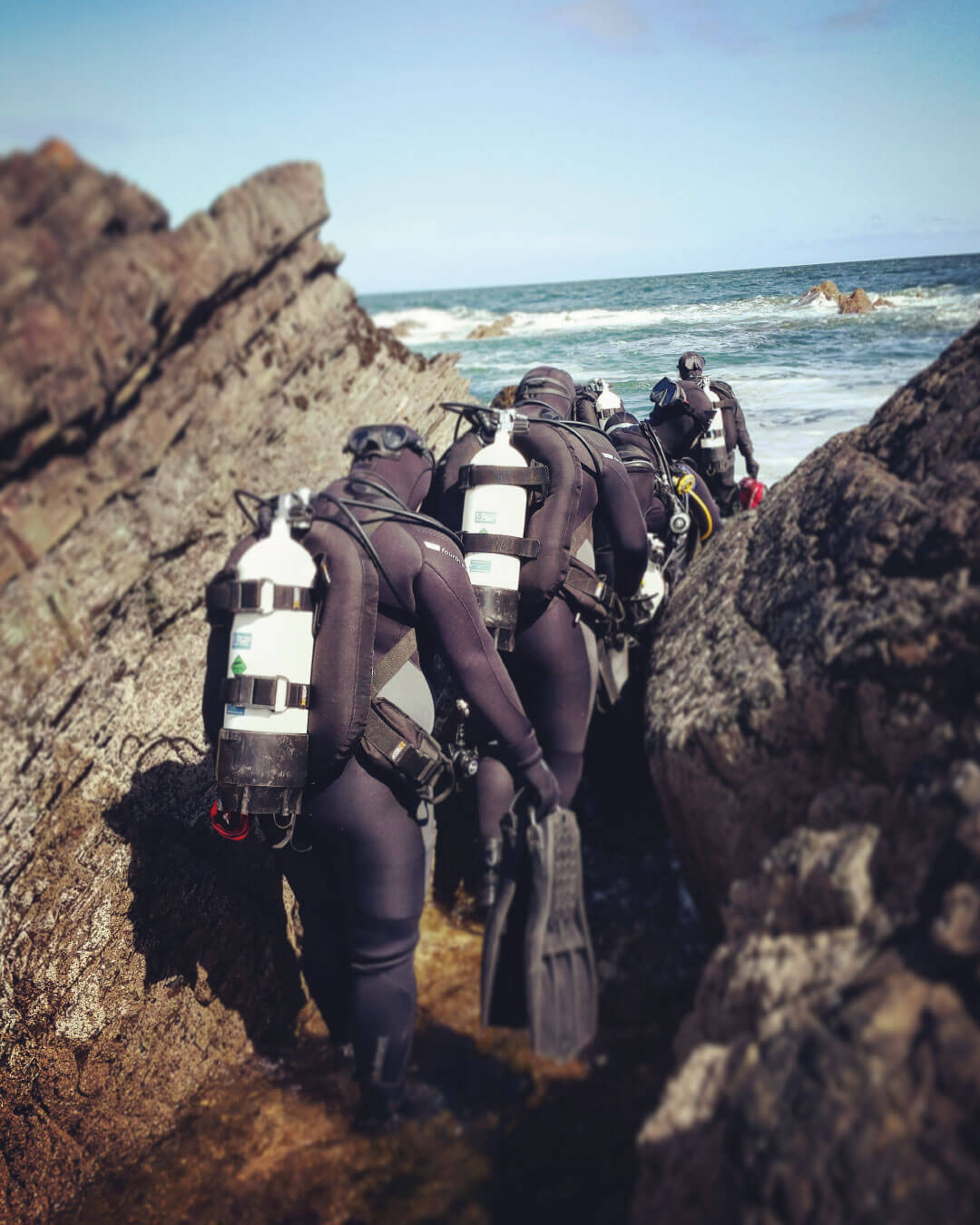 The Farne Islands are why people come to Northumberland to dive. This tiny group of islands is home to a colony of 5,000 grey seals, and you can dive down to see them! Fifth Point Diving School is one of the best in the area for beginners, allowing you to dive near the Northumberland shore while exploring the local area. Watch out for crabs, lobsters, and even some interesting looking coral (yup, you don't need to go to the Great Barrier Reef to see this). As well as these smaller creatures, you may be lucky enough to spot dolphins or whales.
Fifth Point offers a PADI Open Water Course to teach you the essential skills needed for successful dives. From swimming with seals to exploring shipwrecks to helping protect the ocean with their conservation projects, they offer lots of opportunities for anyone who's keen on diving.
While you're in the area, don't forget to check out the 9 best beaches in Northumberland.
7. Scuba diving at Lundy Island
Lundy Island diving is some of the best in the entire country, and for good reason. Lundy Island is located off the coast of north Devon, and attracts lots of birds as well as lots of underwater creatures that are definitely worth seeing.
The island is home to a plentiful population of Atlantic grey seals which you can usually see on a dive in the area, and because they're so used to humans being in the water nearby, they are often playful and will come up very close.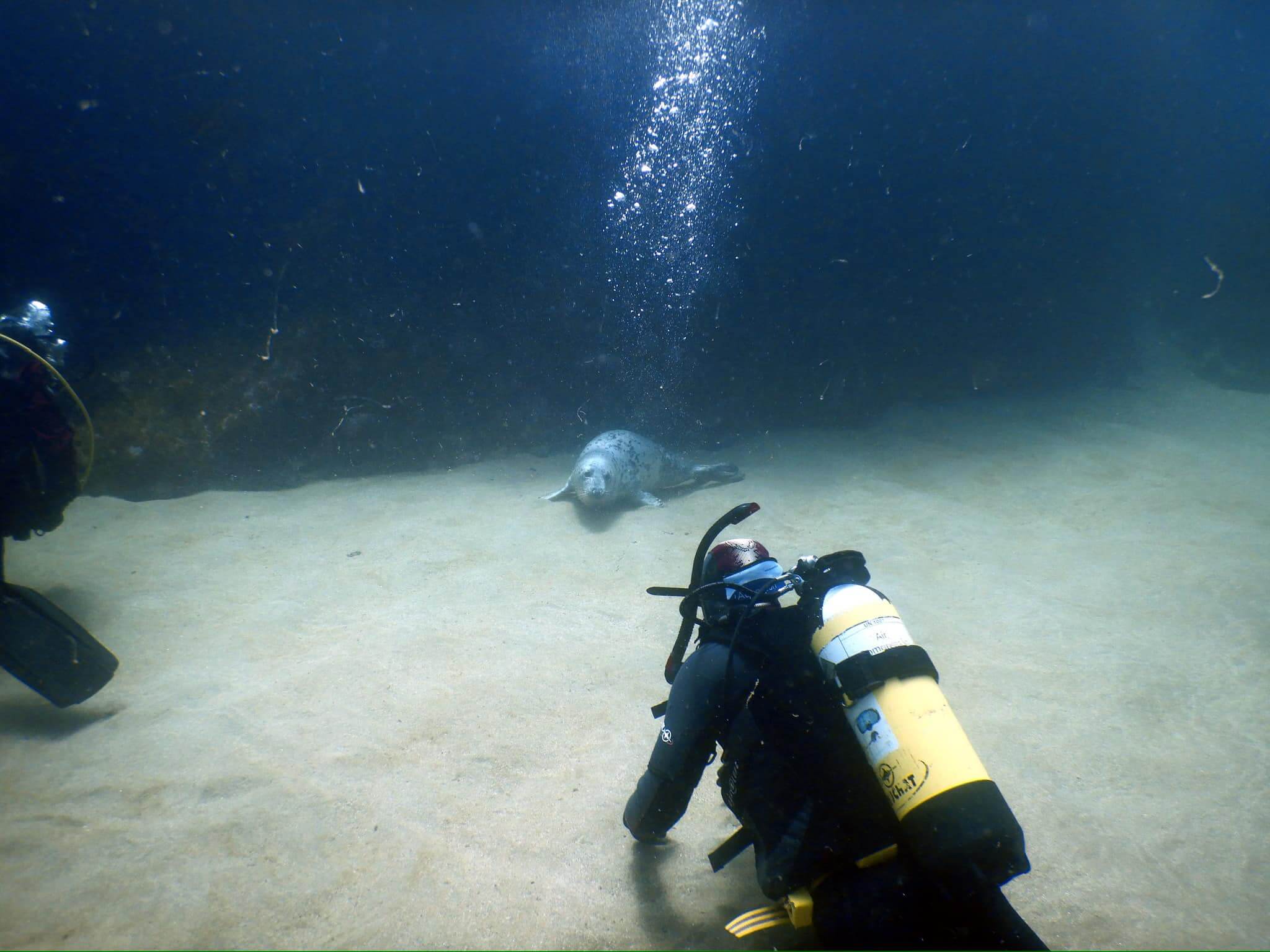 Easy Divers, a dive school based in Ilfracombe, is a great place to hire your gear and join a beginners' scuba diving day trip. Operating since 2014, Easy Divers was set up with the aim of allowing novice divers (and those who just want to give it a try on holiday) to experience the majestic seals in the area.
Since then, they have begun to offer PADI Open Water diving training courses in north Devon, so you can book to achieve this internationally recognised qualification. If you want to explore the underwater world around the Devon coastline, they can help.
You can find out more about a day trip to Lundy Island in our article here.
7 Best Places to Learn to Scuba Dive in England
Itching to get your wetsuit on and get out there? There is so much to see under the water all around the country, and it's just waiting for you. Time to tick a scuba diving course off your bucket list and sign up to one of the above diving schools — you won't regret it!
If adventure is your thing, you'll love our list of 20 ideas for adventurous days out in England.
Quick List: 7 Best Places to Learn to Scuba Dive in England
North Cornwall
London
The Channel Islands
Norfolk
Swanage Pier
The Farne Islands
Lundy Island
---