Looking for inspiration for an adventurous day out near you? We all know there's loads of fun adventure to be had in England, but where to find it?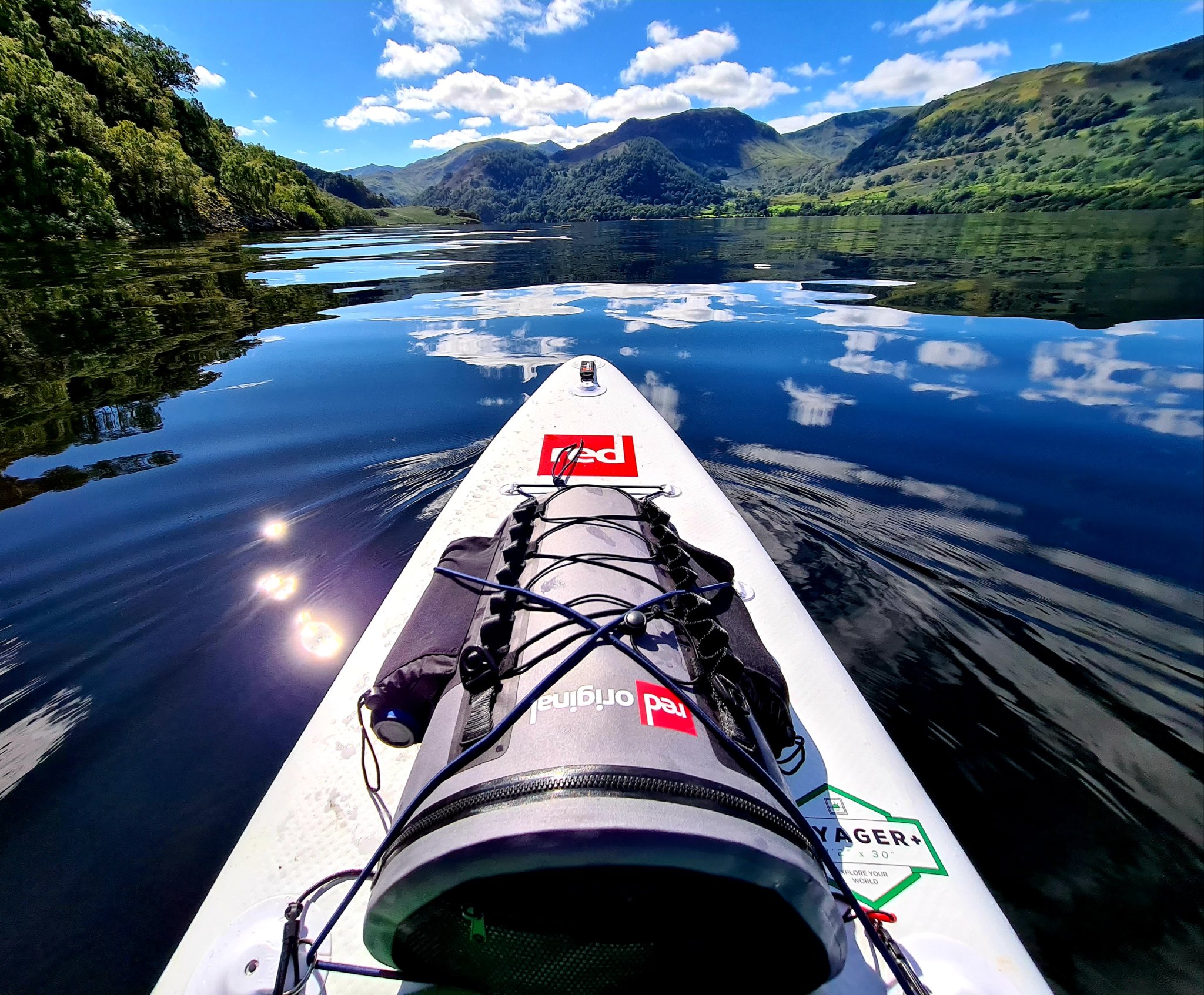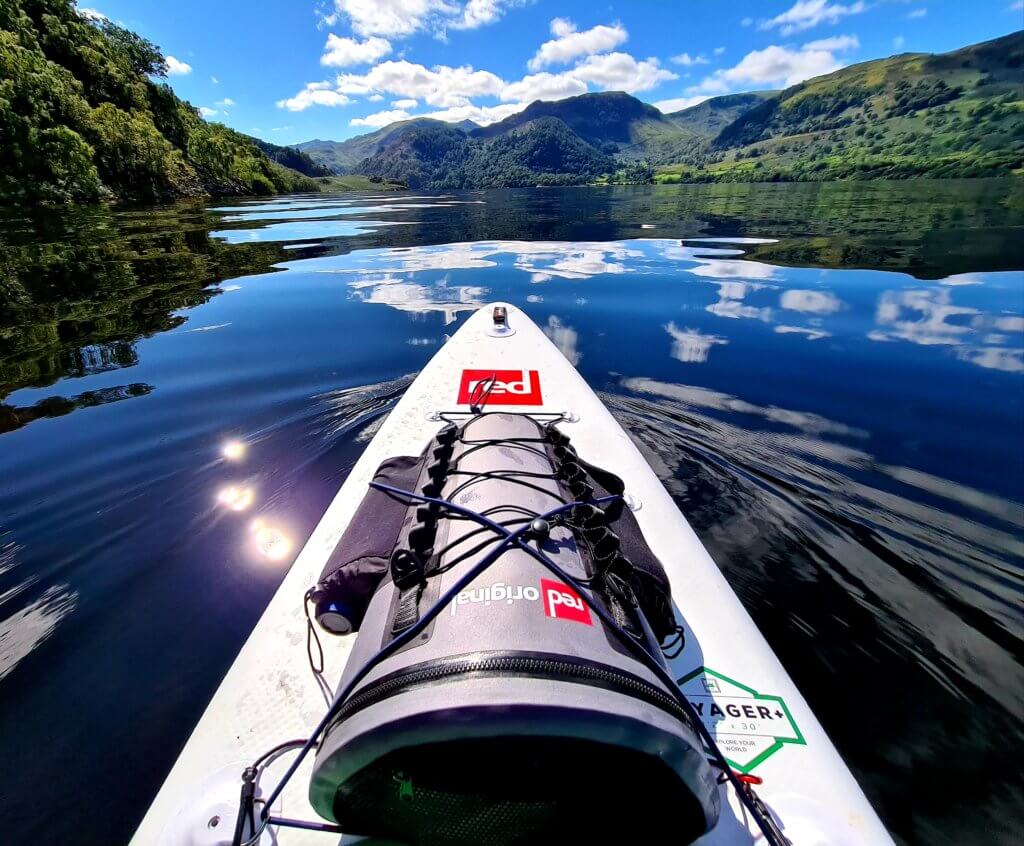 Let's take a look at a few ideas for adventurous days out in England – something to take you out of your comfort zone and challenge daily life as you know it.
Enough of the UNESCO sites, the Stately Homes and the Zoos – let's take a look at how and where you can get that adrenaline pumping at the top adventure spots in our beautiful country.
If you're looking for a dose of adventure and adrenaline, England has some great options. From zip-lining in the Lake District to jet skiing on the Norfolk coast, there is something for everyone. If that doesn't sound like your cup of tea we also have plenty of museums and galleries to explore too! So if it's an adventurous day out you're after then England is the place to be.
Adventurous Days Out in England
If you're looking for an adventurous day out, here are the best ideas for some fun in England.
1. Mountain biking in England
In England, you can choose from hundreds of tracks for mountain biking. Being relatively close to train stations at all times, and having the range of terrain we do, means there are plenty of opportunities to get on two wheels to explore.
Dotted around the UK in different locations, there are over 20 places that offer downhill mountain biking in England. Here, you can ride your bike on a tailor-made trail based on your expertise.
In simple terms, you don't have to be an experienced rider to imbibe the essence of this experience. In most of these locations, you can find beginner-friendly trails that you can give a shot at.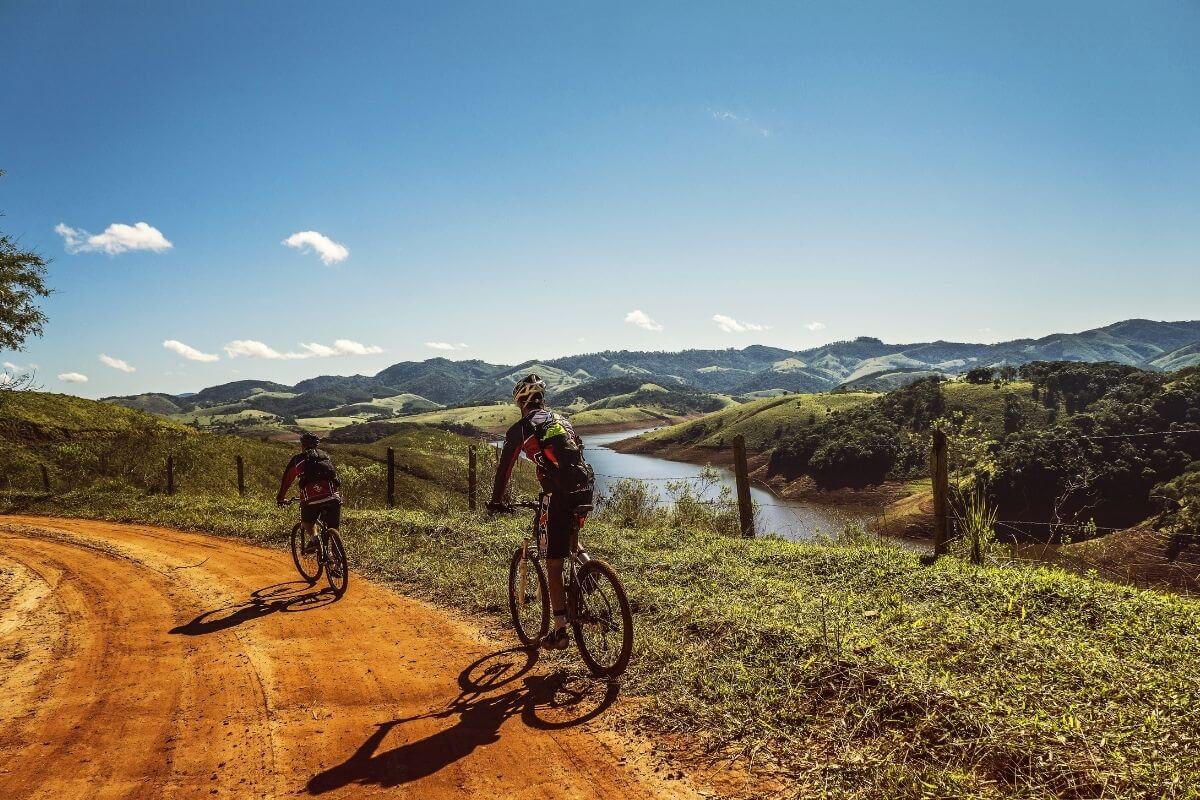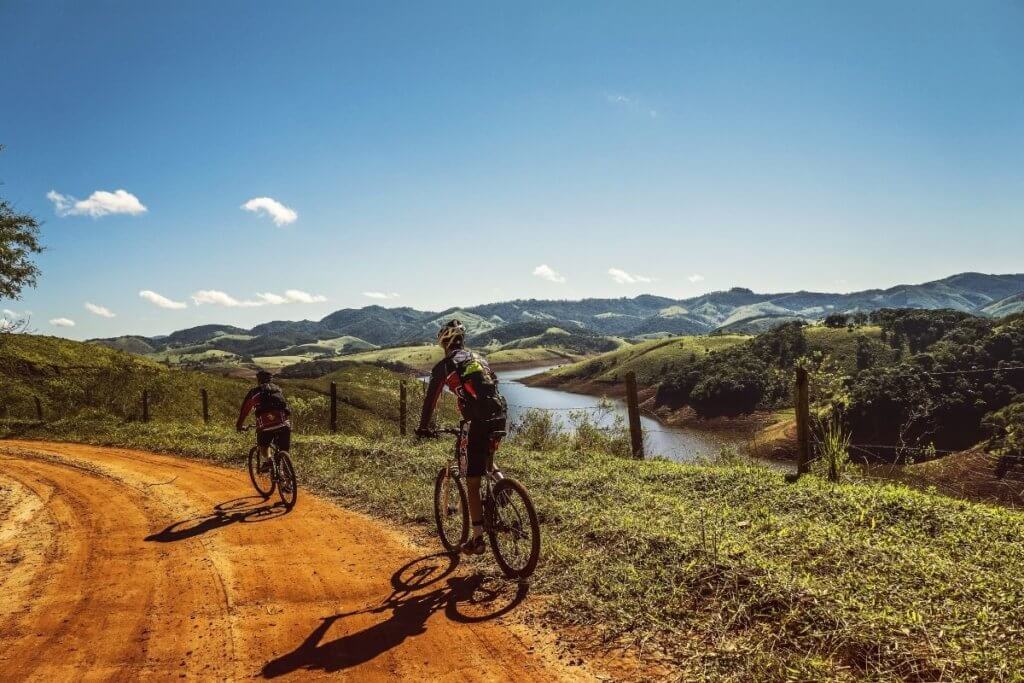 Other than mountain riding as an adventure activity, you can also go on casual rides. In short, you can acquire an uplifting experience by riding a bike. However, before you commit to any plans, find as much information as you can about the destination. Scrolling through their social media handles or having a quick chat with the providers will also furnish a better idea.
Nan Bield Pass in The Lake District offers a gorgeous biking trail down the Kentmere trail. It is UNESCO World Heritage Site with a 35 km long biking trail. You can ride down this path as you enjoy the waterfalls and explore an escape to nature. Ullswater is another location in The Lake District, where you can opt for a nine-mile bike ride immersing yourself in the wonders of nature.
Another biking centre is the Cannock Chase, which has a famous dog trail and comes with top routes in excellent condition.
Gravity Hub in Devon, Okeford Hill Bike Park in Dorset, and 417 Bike Park in Gloucestershire are other places suitable for biking in England. Thus, don't forget to add downhill mountain riding to your adventure bucket list.
If you're into your bikes, check out the best BMX parks in England too.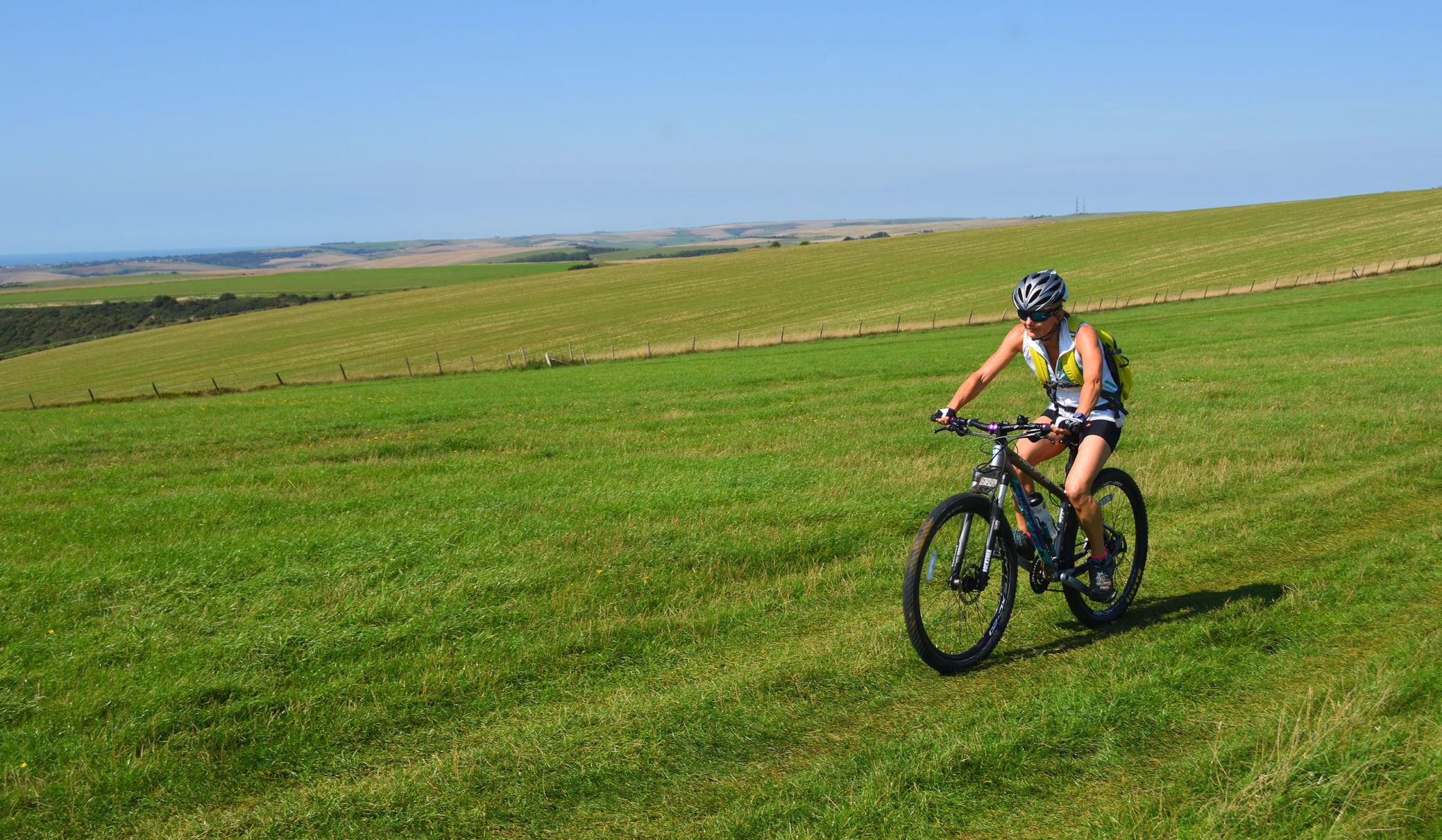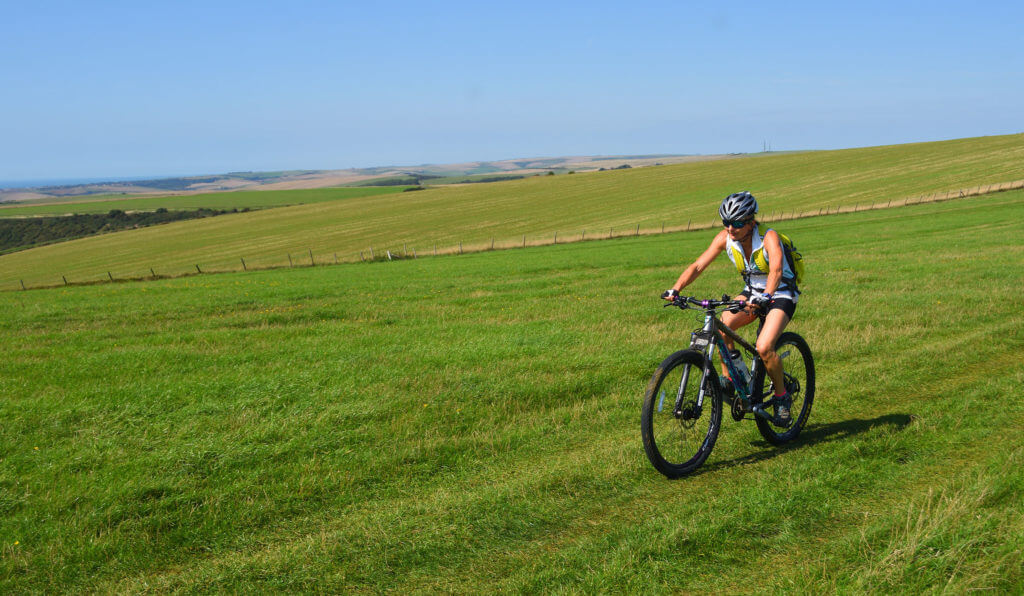 The often-cited top three mountain bike routes in England are:
1. Long Mynd, Shropshire
2. South Downs Way, Hampshire
3. The Quantocks, Somerset
Or you could try the nice and flat 13km Ullswater track in the Lake District for a start. For some safe and easy city cycling, check out this 8-step guide to cycling Portsmouth, by site founder, Vicky.
If the weather is bad and you still want to go on your bike, how about practising your tricks at one of the best indoor BMX parks in England?
2. Paddle boarding in England
While you are still in Ullswater, Lake District, you could try another wonderfully adventurous activities. We're talking about paddle boarding here.
In the Lake District you can follow the lake for 13km and admire the huge Helvellyn Mountain 635m tall. Either go as part of a group, or explore by yourself.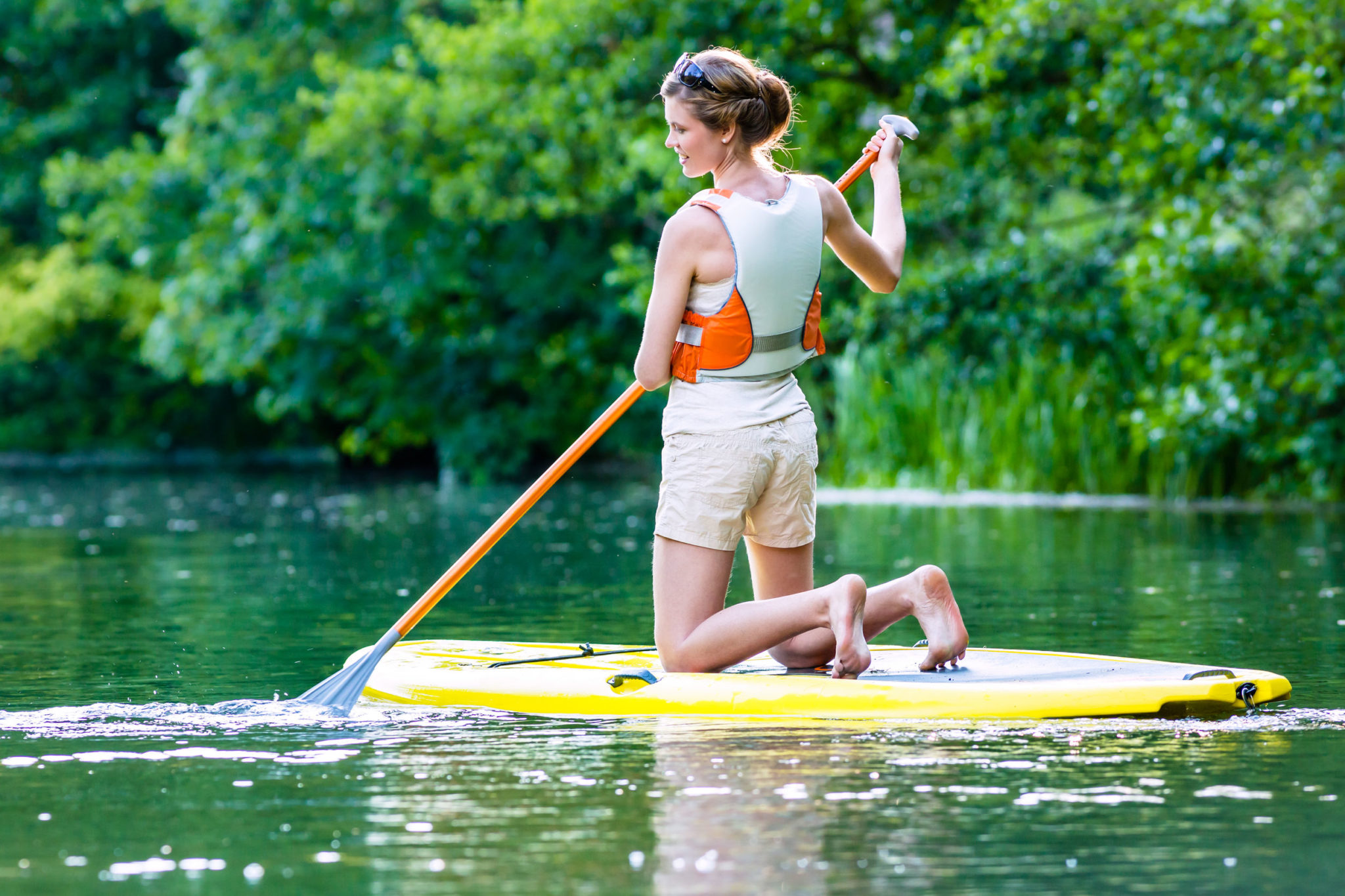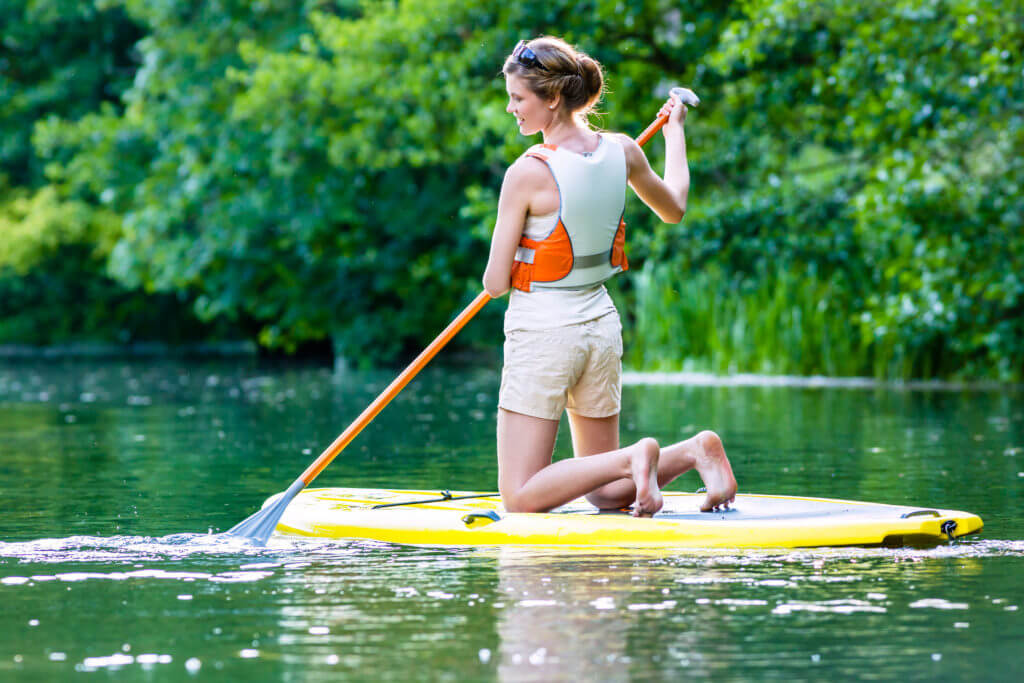 Paddleboarding is a great adventurous activity in England, and doesn't have to cost you a lot. It's around £20-25 to rent a board for an hour, or save and do it by the day.
Tact-Isle Adventures on the Isle of Wight are a great place to rent them down there, or New Forest Activities, in the New Forest. And while you're in the area, I can strongly recommend these pubs in the New Forest for a beer garden drink.
Pretty much, wherever there's water, there'll be someone renting out a paddleboard nearby in England.
Check out our popular guide to paddleboarding in Hampshire for some great tips on where to paddle locally, and we also have paddleboarding guides for the Lake District, Norfolk, and Dorset too. Adventure days out
3. Coasteering in England
Coasteering combines sea swimming, low level climbing, traversing, natural rapid riding and ledge leaps into deep water plunge pools. It's SO much fun.
You can find coasteering, surprisingly enough, on the coast of England. Counties like Dorset, Devon and Cornwall are famous for it.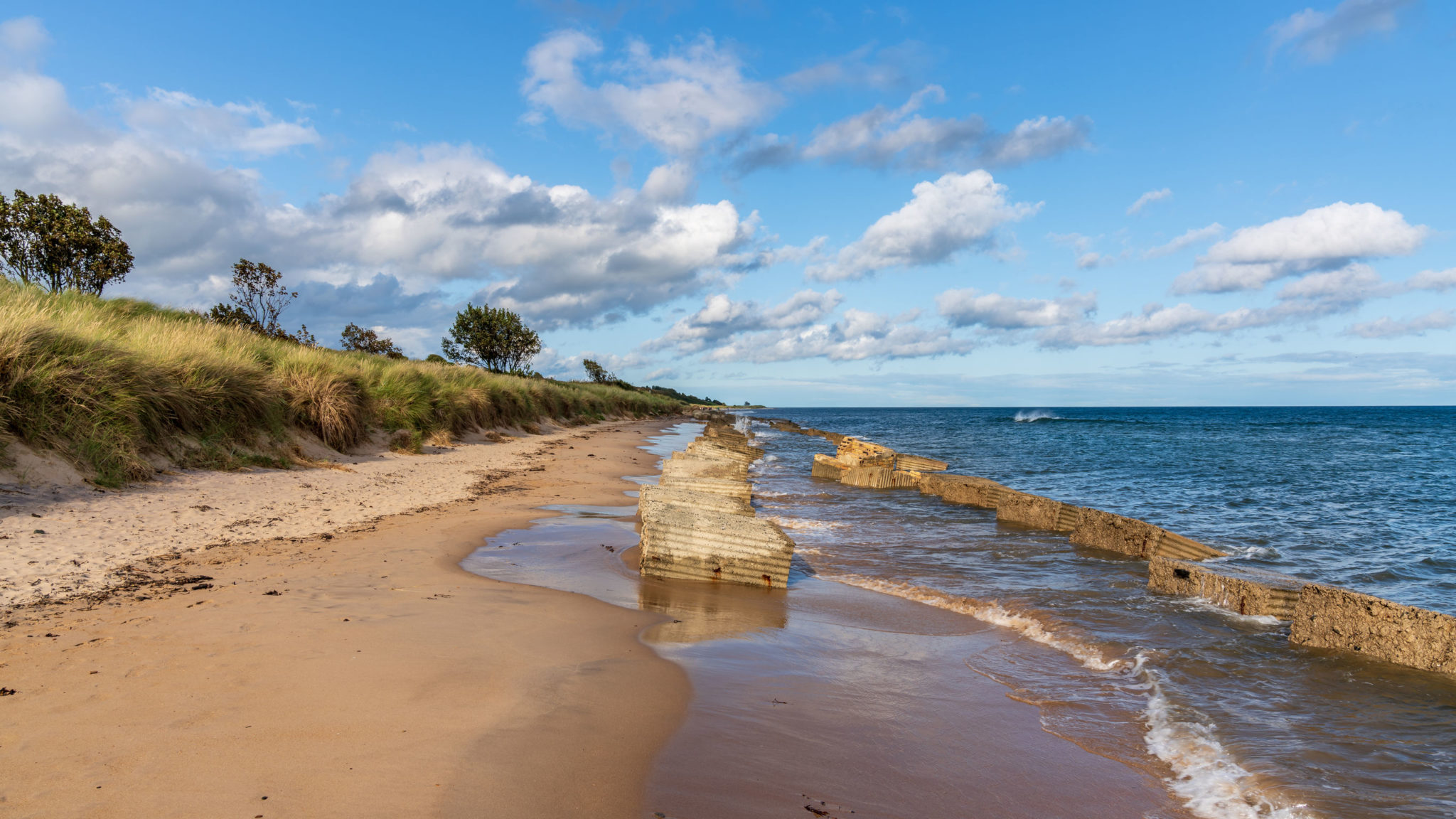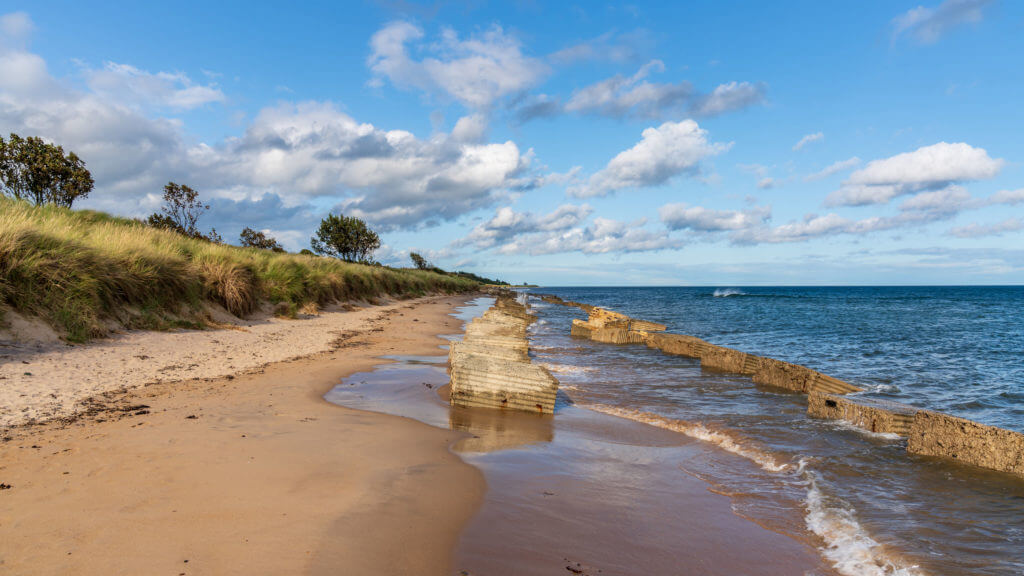 Or, up north, Northumberland is totally surrounded by natural beauty and is the perfect destination for coasteering lovers. Northumberland is famous for its wildlife – head to Horwick and you'll get a chance to coasteer along with the dolphins and seals. Explore the caves, gullies and multiple submarine wrecks.
Although it is considered a difficult place for coasteering still, it is regarded as one of the best due to its unique and adventurous obstacles. Coasteering makes for a brilliant adventurous day out in England.
4. Join a 'Simply the Quest'
Simply the Quest is a fun way of exploring a city. Your team receive a clue to your phones with directions to a place and a question. Reply with the right answer, then get the next clue.
Some quests are also mysteries, and you will solve a crime as you discover your city.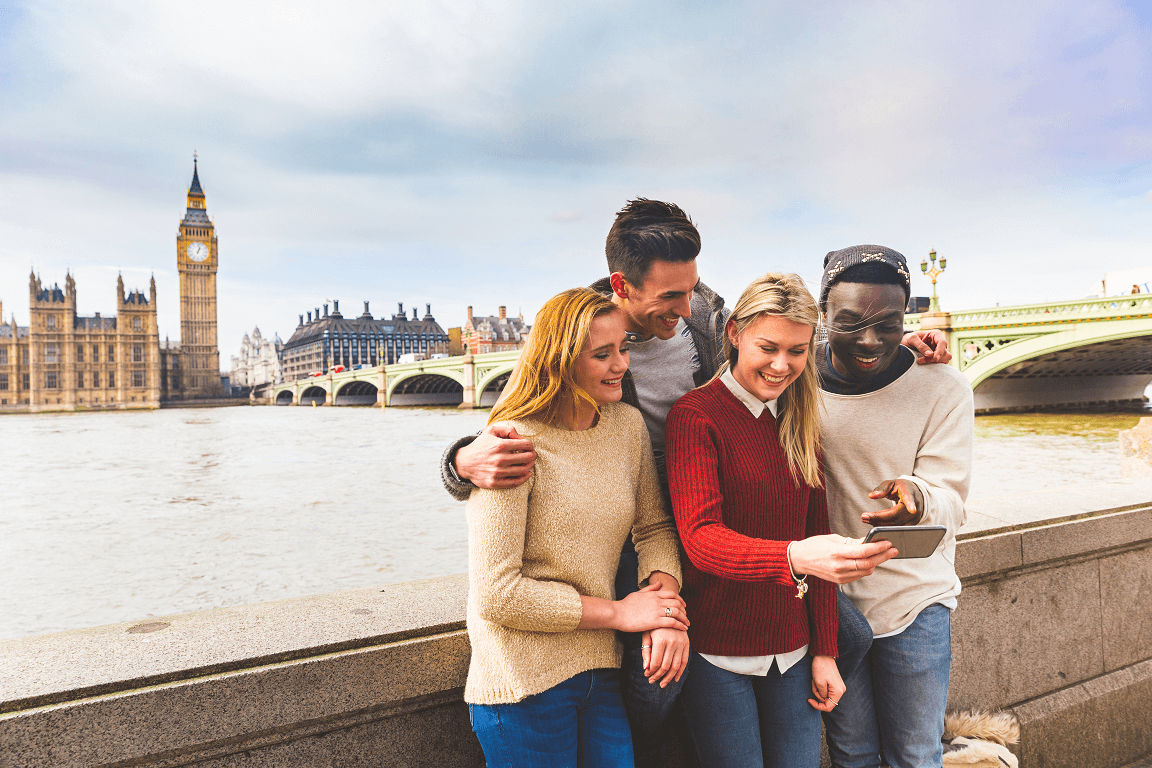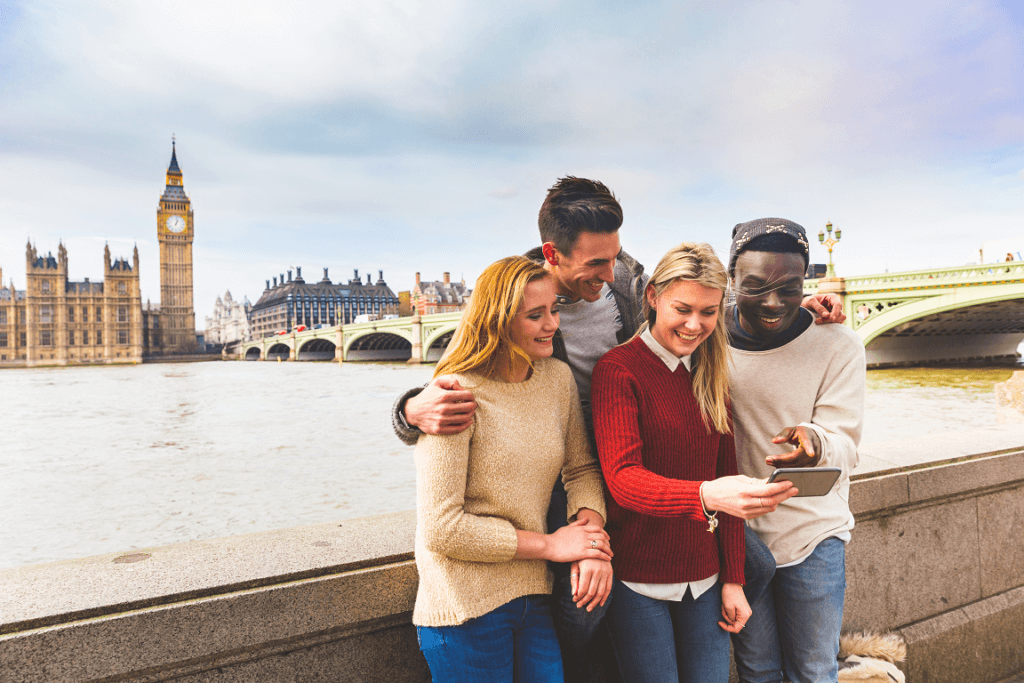 Their aim is for you to enjoy your quest, especially the exciting 'Aha' moments when you solve a clue. You can play against other teams and make it a race, or you can amble round together at your own pace and take in the sights.
Your team's time is shown on the leader board, so you get bragging rights if you are fast!
Clues are shown on a web page in your browser. You can take a break at any time as you are offered the chance to pause after each clue.
Simply the Quest is available in London, Brighton, Southampton, Portsmouth, Salisbury, Guildford, Oxford, Winchester, Bath, Bournemouth, Poole, Bristol, Chichester and Windsor.
5. Zip lining in England
Fancy an exciting but a fearsome little adventure in England? We're talking about zip lining. It might look dangerous, but I can assure you, there's no way they'd let you on that line unless they had the confidence that even their grandmother would make it to the other side alive.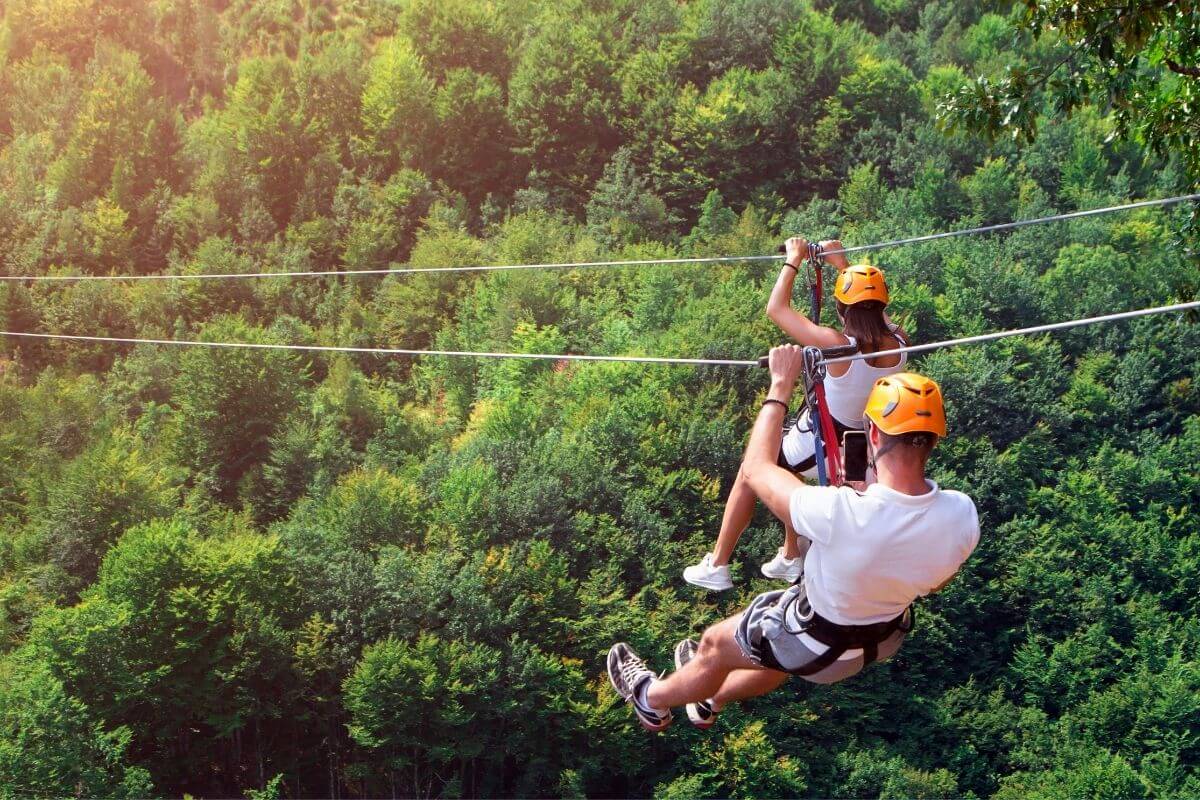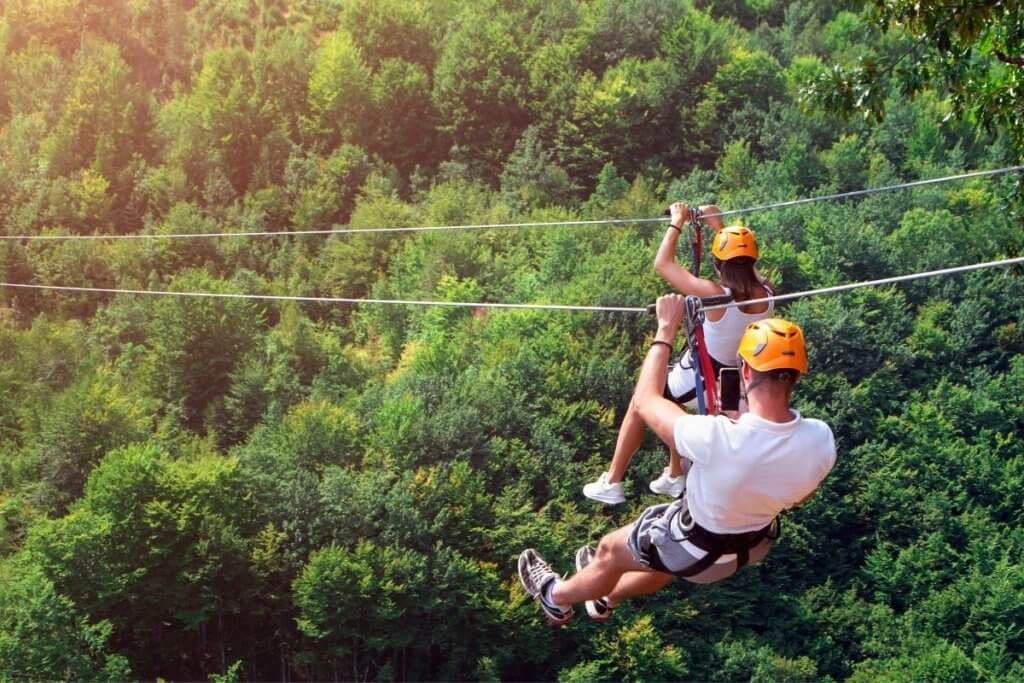 In England, you can find a lot of zip lining tracks, but one of the most thrilling ones is at Adrenalin Quarry, in Cornwall. You jump off the 50m high cliff to zip line through a track that is 490m long.
You can see the rushing water under you as you whizz past at up to 40km/h. The awesome thing here is that you can take your loved one / friend on a parallel zip line so that both of you can shout and enjoy the journey together.
Other locations to try ziplines in England include the Eden Project and Adrenalin Quarry in Cornwall – great for an adventure day out!
6. Wild swimming in England
Are you into wildlife? Do you like swimming? If the answer to both the questions is a yes, then try some wild swimming in England.
Wild swimming is of course, great fun, but please do all your safety checks before hand. Only get in if you know the current, you have a buddy and you know your exits. It's perfectly safe, if you know what you're doing. If you're a newb, choose a time when the area has a lifeguard.
Do some research in your destination to find the best wild swimming spots and enjoy!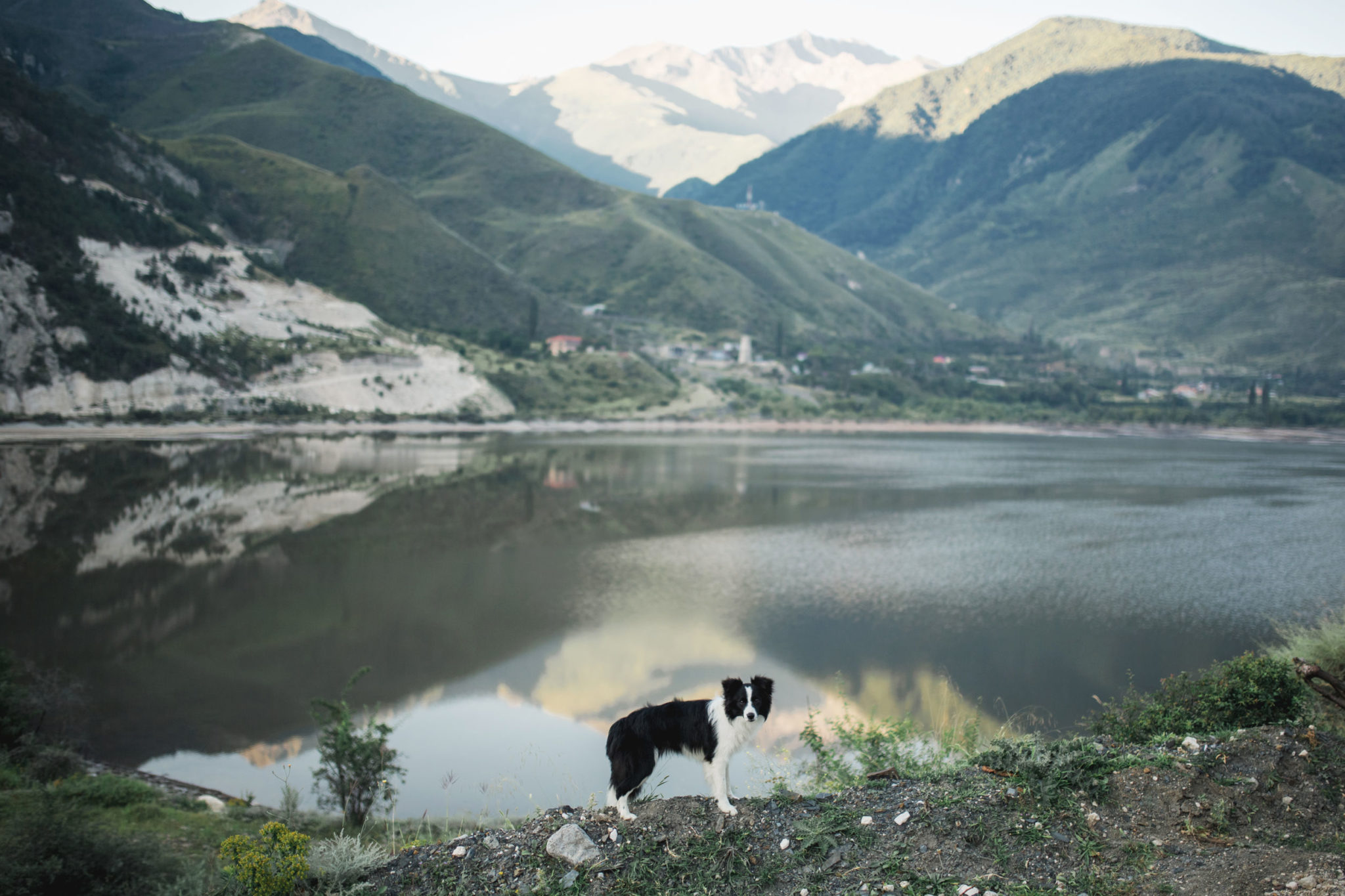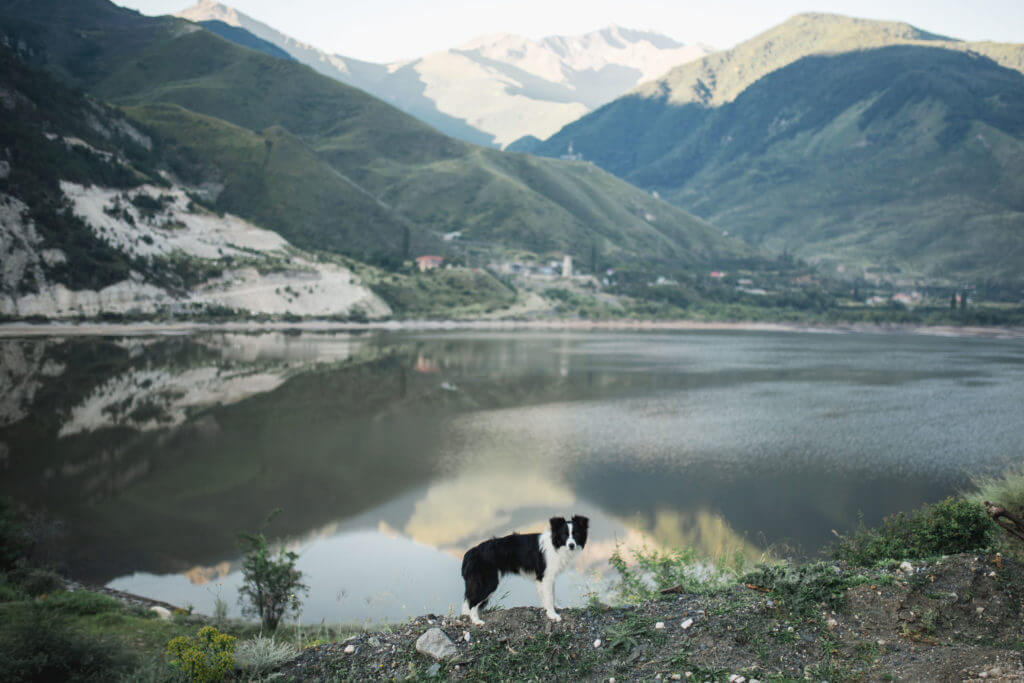 Some people prefer to swim in crowds, others, the quieter the better.
For the peace and silence lovers, the best place for a wild swim would be along the River Trent in Ingleby, Derbyshire, in the Midlands – around the vicinity of Anchor Church.
There are wild swimming spots all over England, and it really is a wonderfully adventurous way to see more of the country.
7. Mountain climbing in England
Mountain climbing or hiking can be a little tough, but once you reach the top, you would see the most astonishing and eye-catching natural scenes.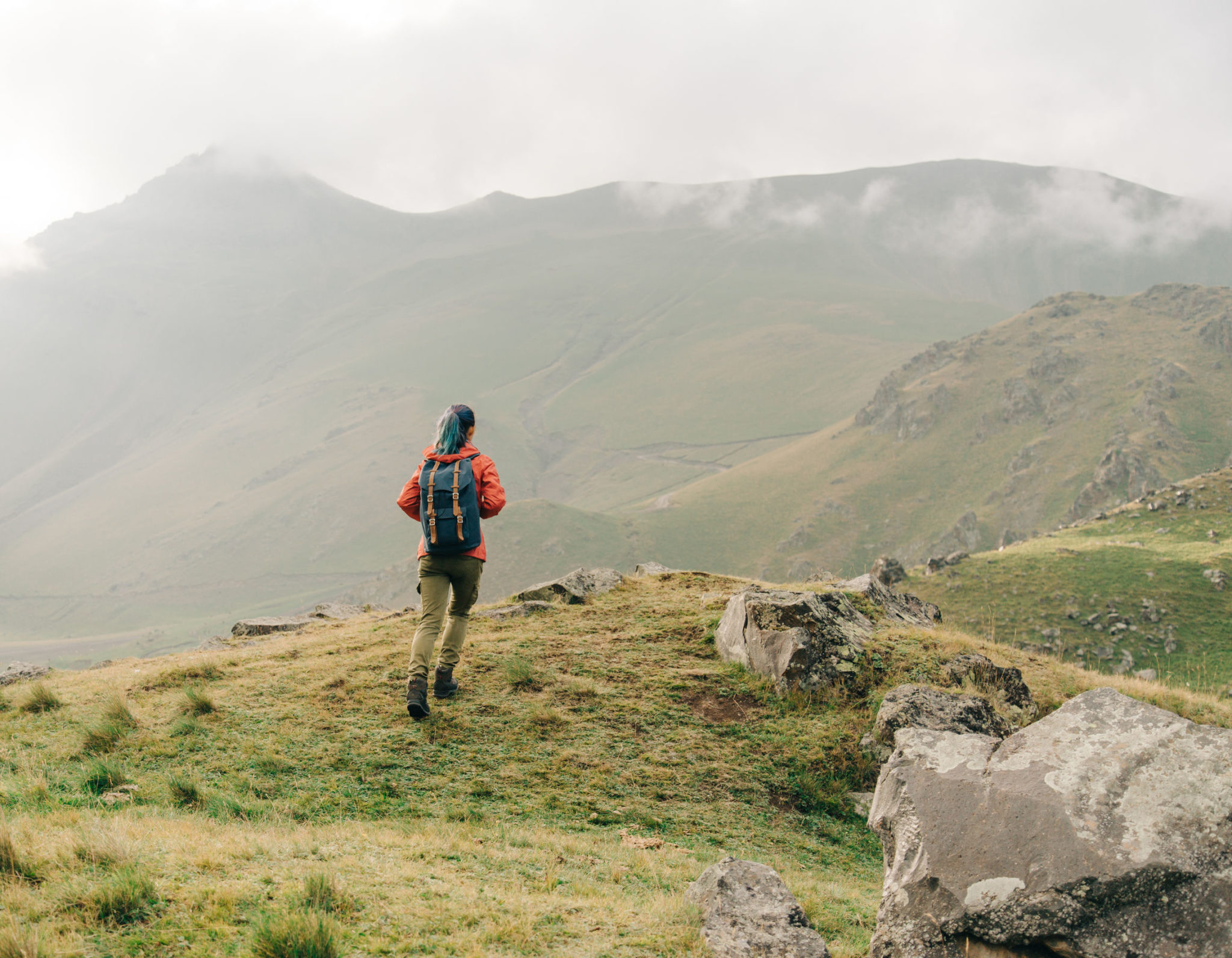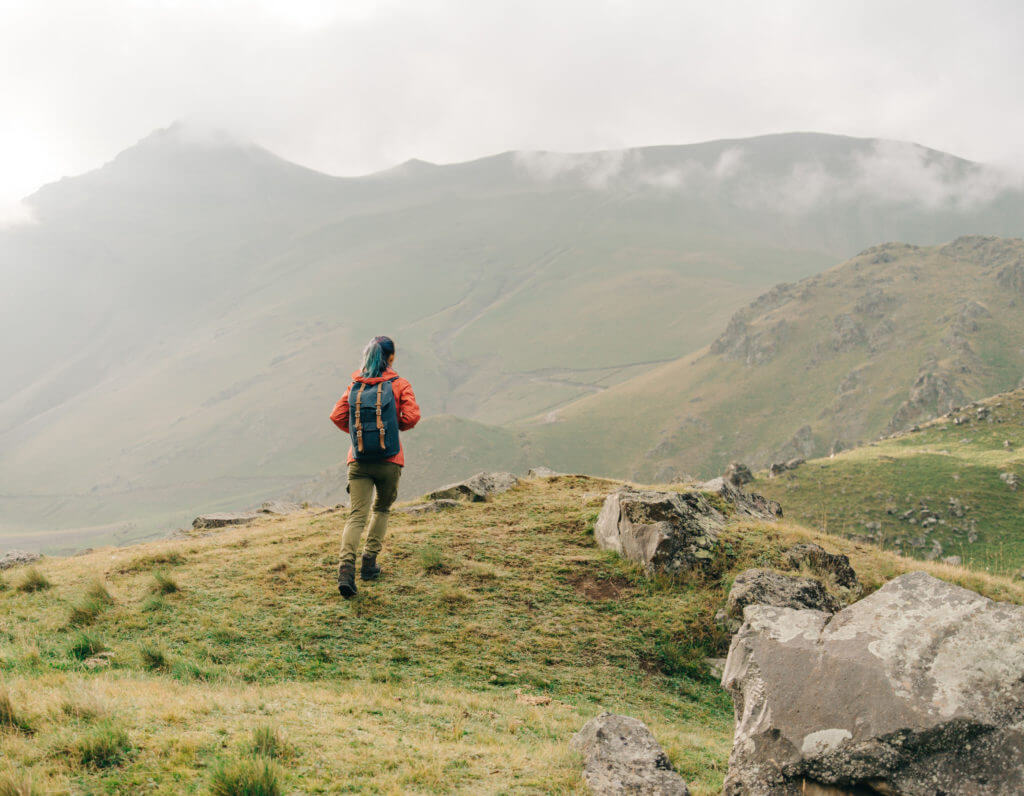 The Dufton pike in the Pennines can be a very fine option for your mountain climbing cravings, for an adventurous day out in England. If you're strong and want to make most out of it, you can start from the Dufton Village. But if you want a smooth tireless journey, you can take the round path that is easier and you can take it if you are with your family members.
Along with the climbing, you would be able to have a look at the lush green fields of Dufton village along with the stunning vistas from Cross Fell.
Check out this list of the highest mountains in England for more inspiration.
8. White water rafting in England
You might not think England and white water rafting, but trust me, there's plenty of opportunity for you to get out there and try it.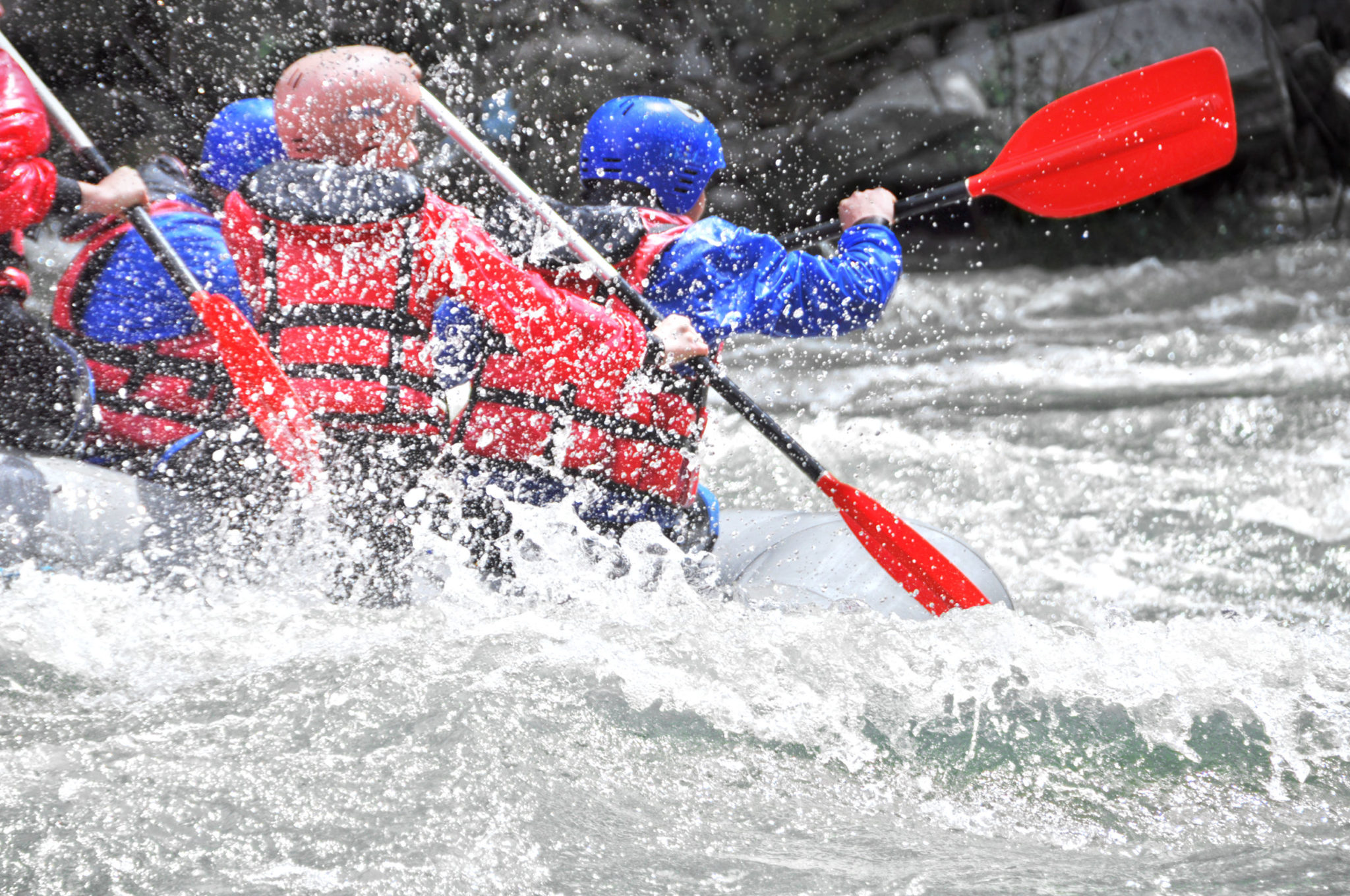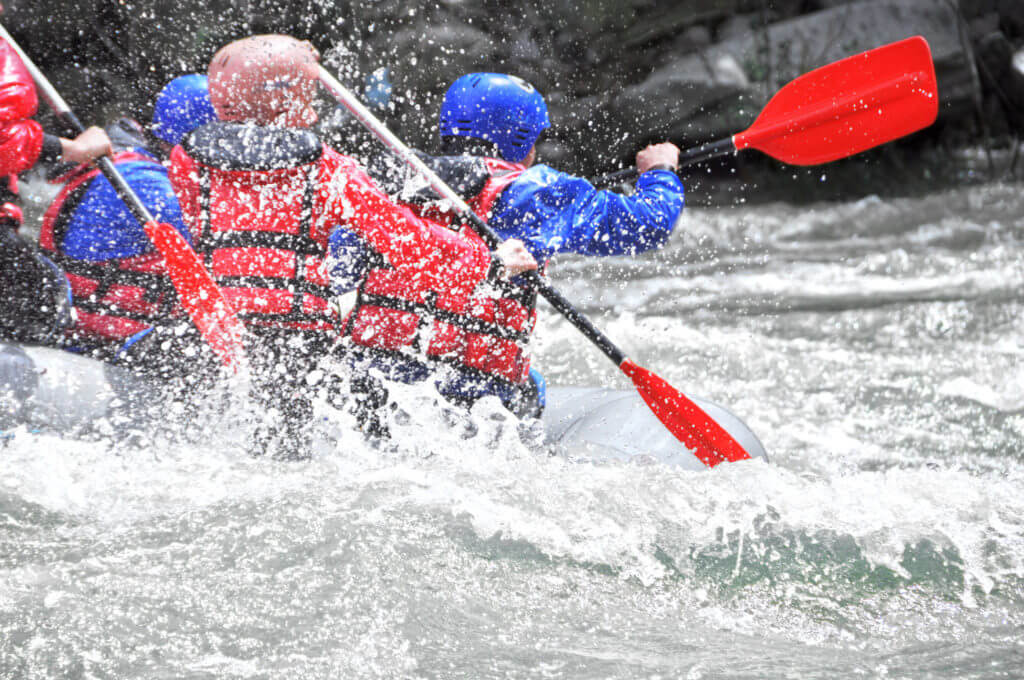 White water rafting is always ranked at the top of the list of adrenaline activities, thanks to the thrill of being out on the water. You can choose any long river lake or open water place and in England, you would come across a lot of options. Of course, some are better and safer than others.
One of the best places in England to go white water rafting is in Hertfordshire – at the Lee Valley White Water Rafting Centre. You can traverse the Olympic Course, and have a great time while you're there!
9. Wild camping in England
Are you brave enough to try wild camping in England?
First step is to make sure that where you intend to wild camp in England is legal to do so. Generally, in England, you need to get permission from the landowner before you wild camp. However, you can do it on Dartmoor for up to two consecutive nights, provided you're more than 100 metres from a public road.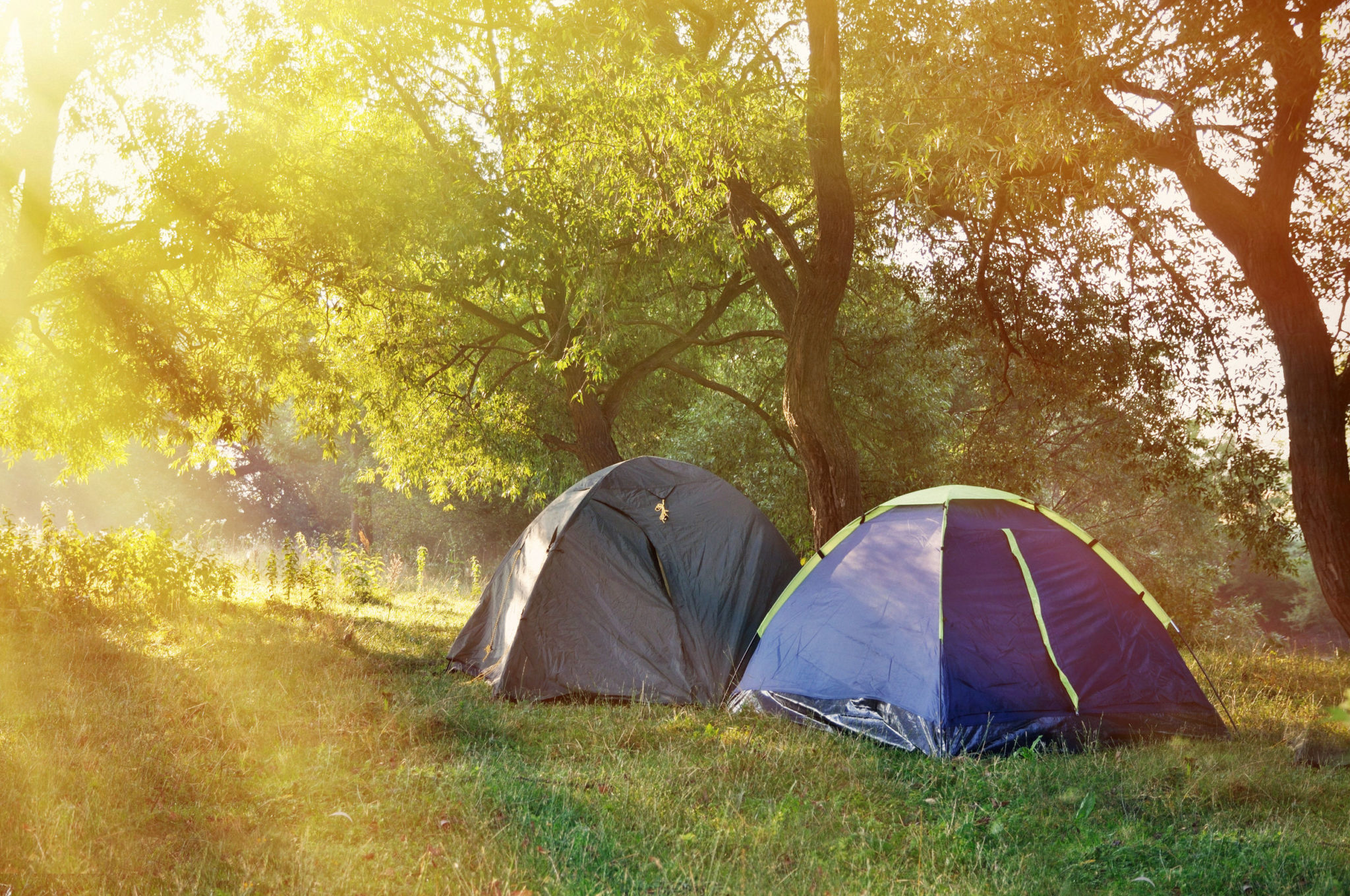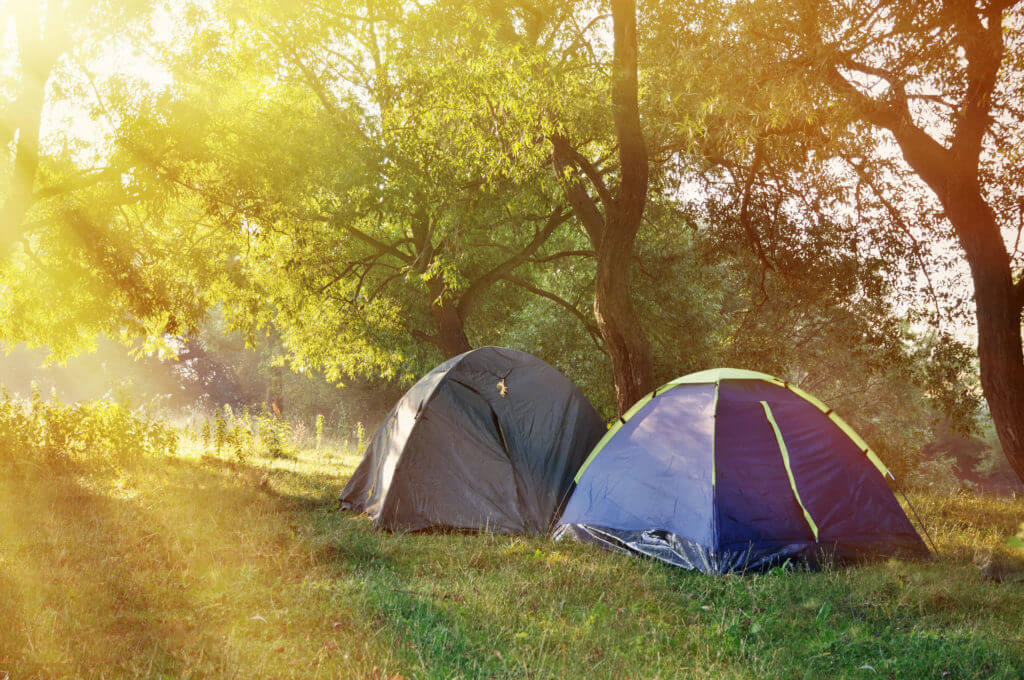 There are other options for wild camping in England, and there are also registered campsites that kinda make you feel like you're camping too.
Wild camping in England is one of the best ways to be at one with nature during the night time.
Haystacks in the Lake District is another great place in England to go wild camping.You can camp anywhere you want and you don't need any permission for this. Having mountains on one side, and the running water of the lake on the other side, makes it a dream place for wild camping. Trouble is, quite a few other people know that too!
10. Borrowing a boat in England
Have you ever pictured yourself drinking cocktails on the deck of a huge boat somewhere exotic?
Well, let that exotic destination be Hampshire. The maritime history is strong there, and boats are in the blood. You can now borrow a boat for a day here, and explore the coastline as you please.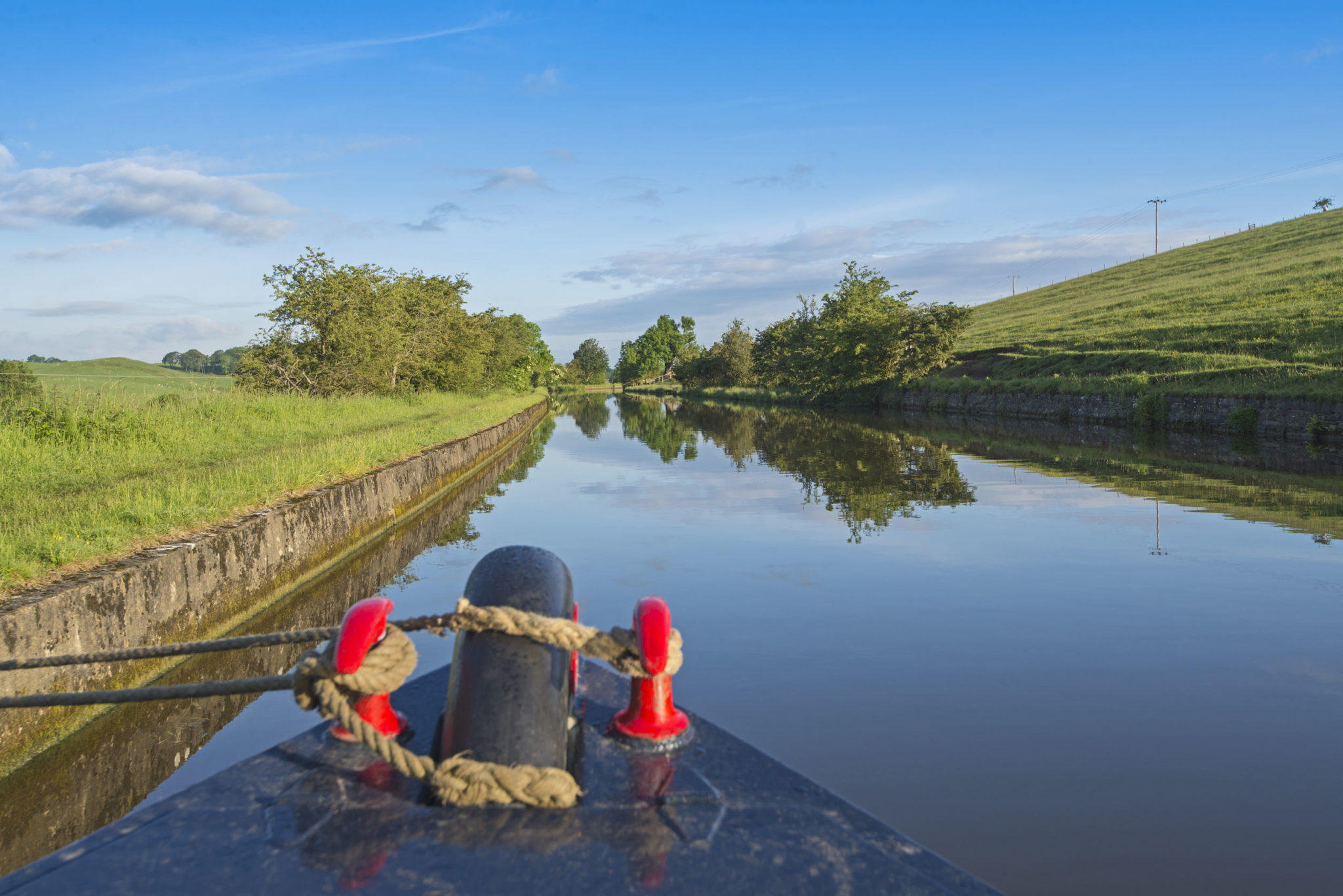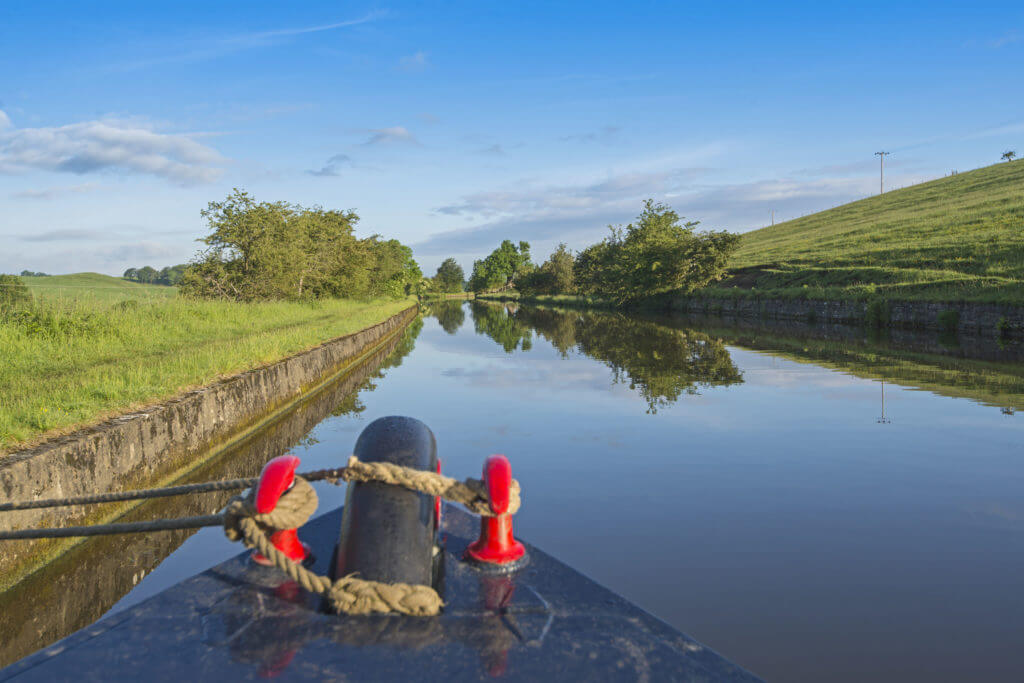 Definitely one of the more unique adventurous days out in England. Time it right for a sunny day and you can sleep on the deck or just stand by to see the smooth movement of the water.
There are many websites renting boats out in England – featuring everything from yachts to canal boats.
11. Skydiving in England
Definitely not suggested for anyone with a fear of heights!
Unless, today's the day you face those fears, of course.
One of the most adventurous days out in England has to be, doing a skydive. Sign up to somewhere like GoSkydive in Salisbury and you can skydive over sights like Stonehenge and the beaches of Bournemouth.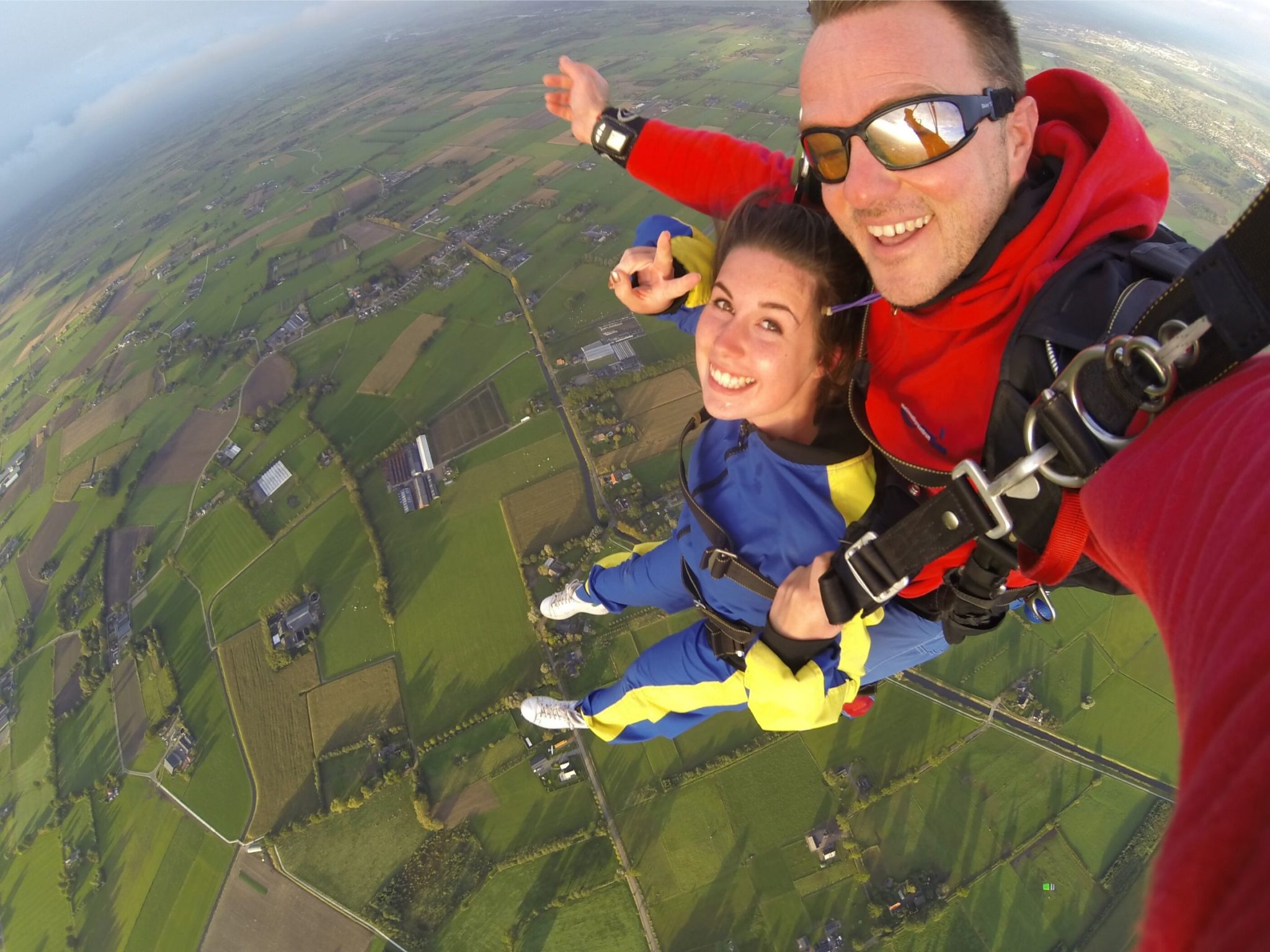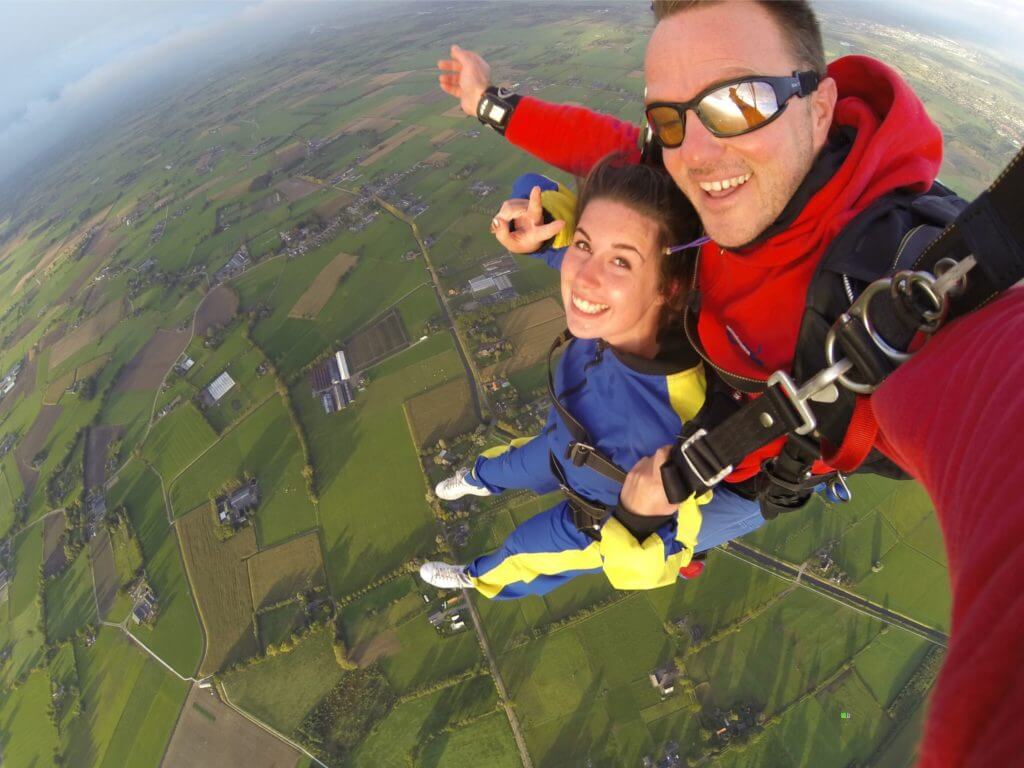 Imagine jumping from the plane with your instructor from a height of around 13000 feet; nothing can be more thrilling than this. Once you cover a distance of 5000 feet in the first 40 seconds, your instructor will open the parachute and in the next 6 minutes, you'll see breathtaking sights from the stunning English skies.
12. Rifle shooting in England
Whether travelling solo or with your family, rifle shooting is an adventure worth giving a shot. Different places offer a variety of rifle shooting packages that you can consider while in England.
Here, you can test your skills at using arms and also explore more on speed shooting. When you select a place, ensure that you will obtain proper coaching.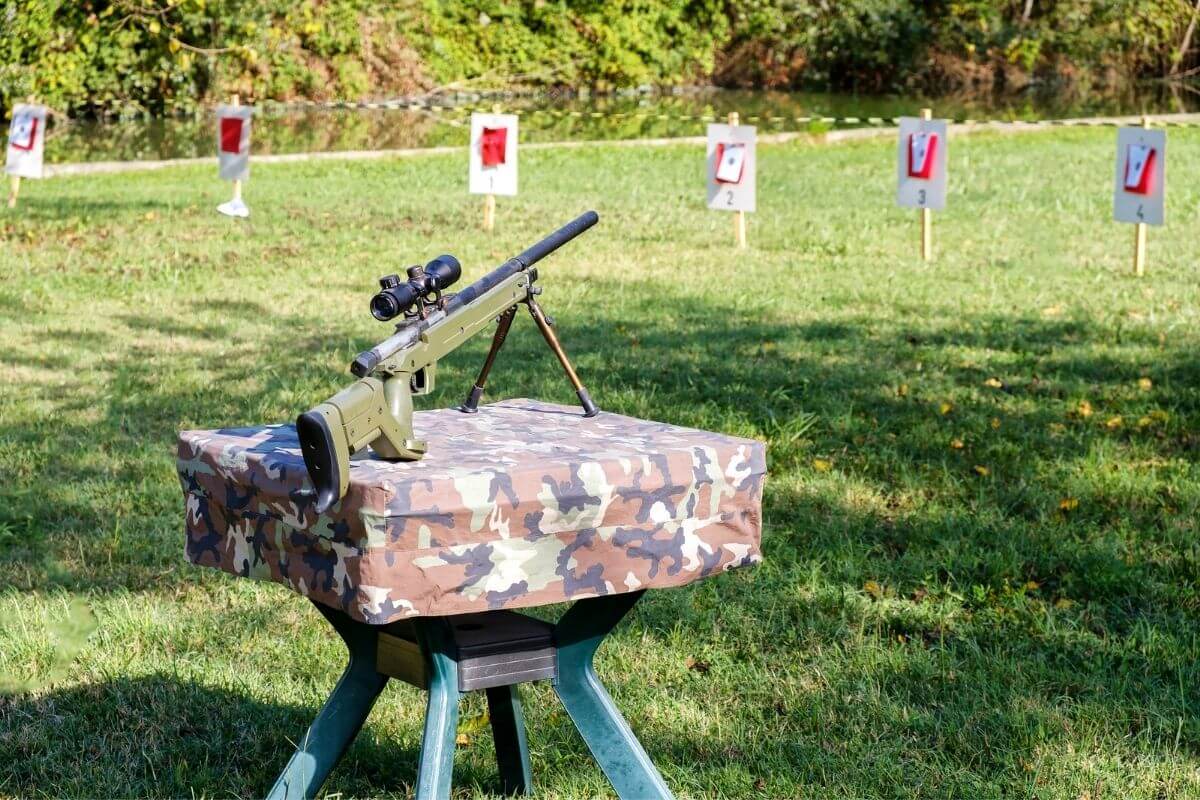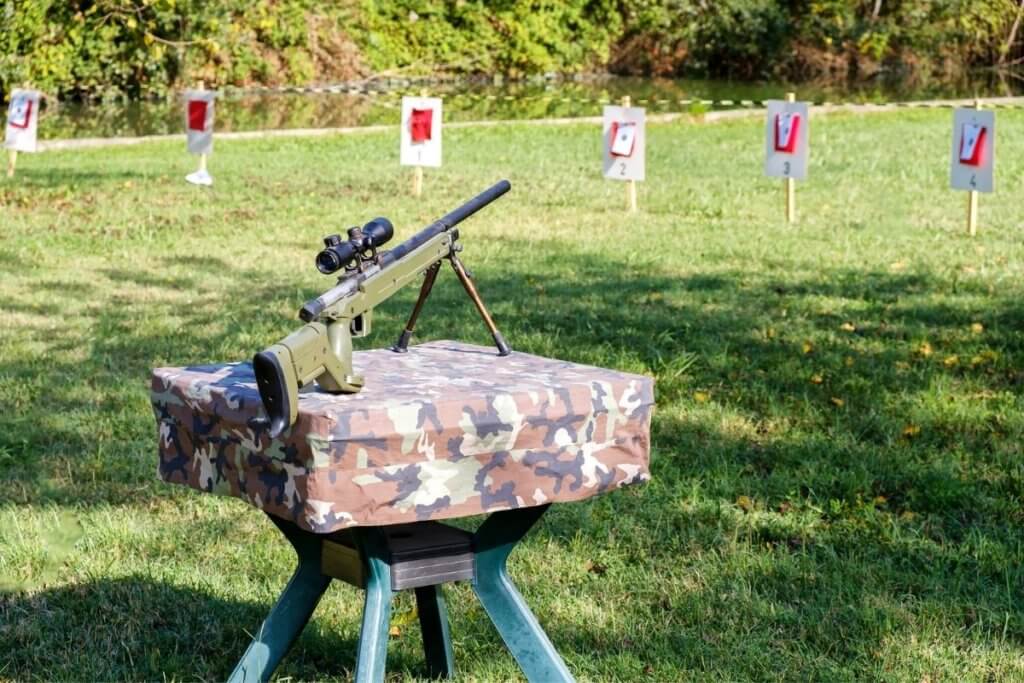 With the assistance of an experienced hand, you can make the best out of this adventure. Since there are different packages available, you can select one that suits your interests. As you spend a day or a couple of hours from your day shooting, you can improve your skills with each passing session.
Other than assault rifle shooting, there are destinations in England that offer clay pigeon shooting. Here, you can take part in lessons or even enjoy a stag and hen party. Before traveling, you can select a package curated for you based on your requirements.
13. Paragliding in England
East Sussex is a great place in England to give paragliding a try. You don't need any experience, just a willingness to run off a hill!
Sign up to a paraglide with Fly Sussex and you'll be surrounded by a team of trainers and helpers to guide you with the paragliding in the smoothest way possible. It can be a little challenging and frustrating when you swoop through the air initially, but once you get going, paragliding is just incredible.
This is the closest you can get to a bird's eye view!
There are lots of places to try paragliding in England – how about that for an adventurous day out?
14. Windsurfing in England
Ever tried windsurfing before?
The north coast of Norfolk offers a perfect spot for windsurfing for the tourists. Initially, you'd get training sessions on the water area that isn't too deep. Once you're done with the basic training, they'll provide you with the kits and buoyancy aids and will send you out in the deep waters to enjoy you adventurous day out in England.
15. Bungee jumping in England
With over eight locations offering bungee jumping in England, you can choose one that works best for you. Here, you would leap down and let your adrenaline take you on an adventure. However, you have to ensure that you don't have any health conditions under which you have to avoid this activity.
Here are all the best spots to go bungee jumping in England.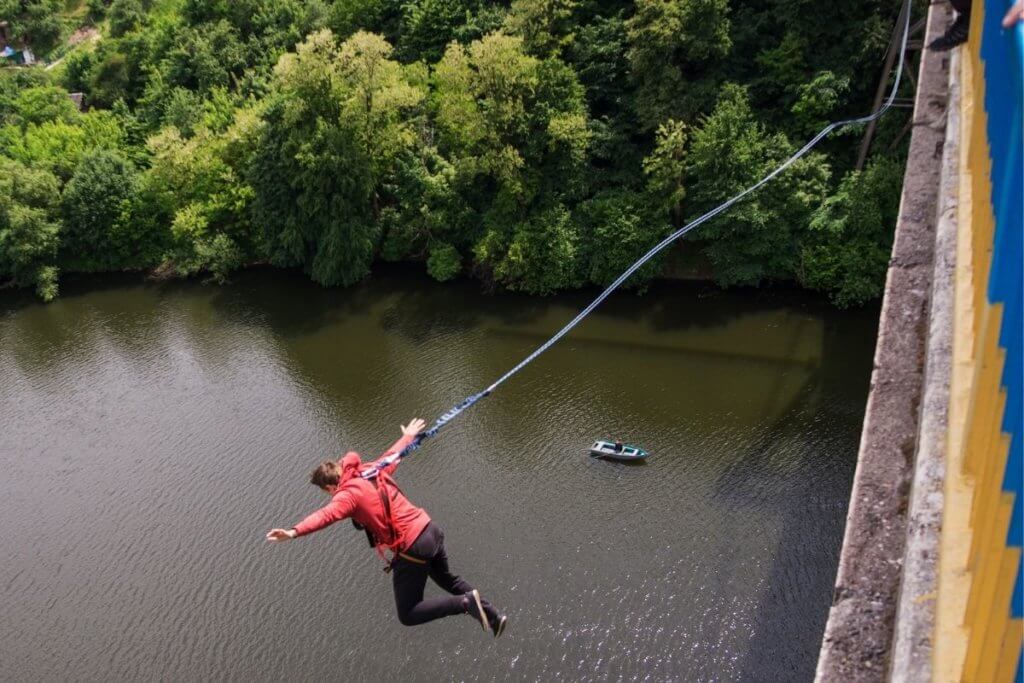 As you engage in bungee jumping, the wind rushing to your face as you drop down can take the experience to the next level. While taking part in bungee jumping, you can gain safety training and guidance too. Through this, you can enhance safety as you take part in this fascinating adventure.
Some of the locations in England where you can try bungee jumping for ad adventure days out are Maidenhead in Berkshire, Brighton in East Sussex, and Tamworth in West Midlands.
16. Treetop adventures in England
Treetop adventures can take you a step closer to nature and provide you with an immersive experience. Here, you can get a touch of adventure as you venture through the tricky tunnels and zip wires.
Before you start your exploration, you will get an introduction to the different pieces of equipment you can use during this adventure.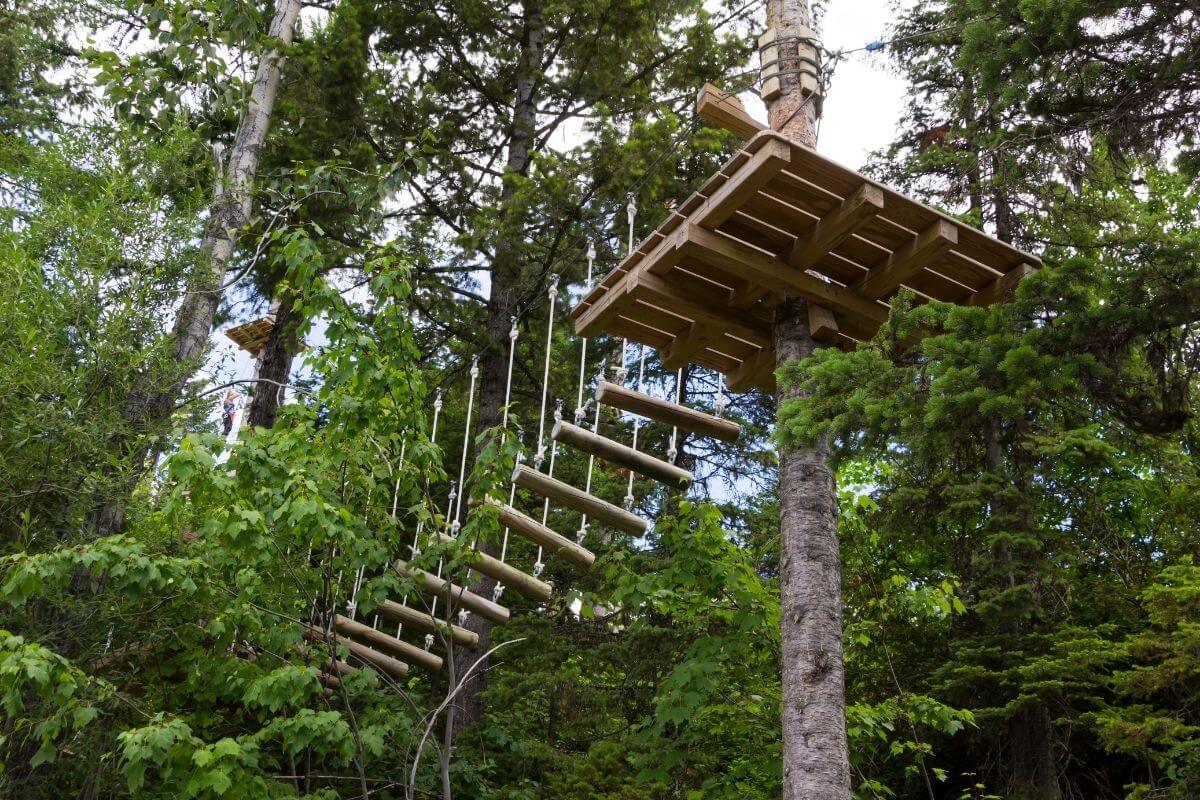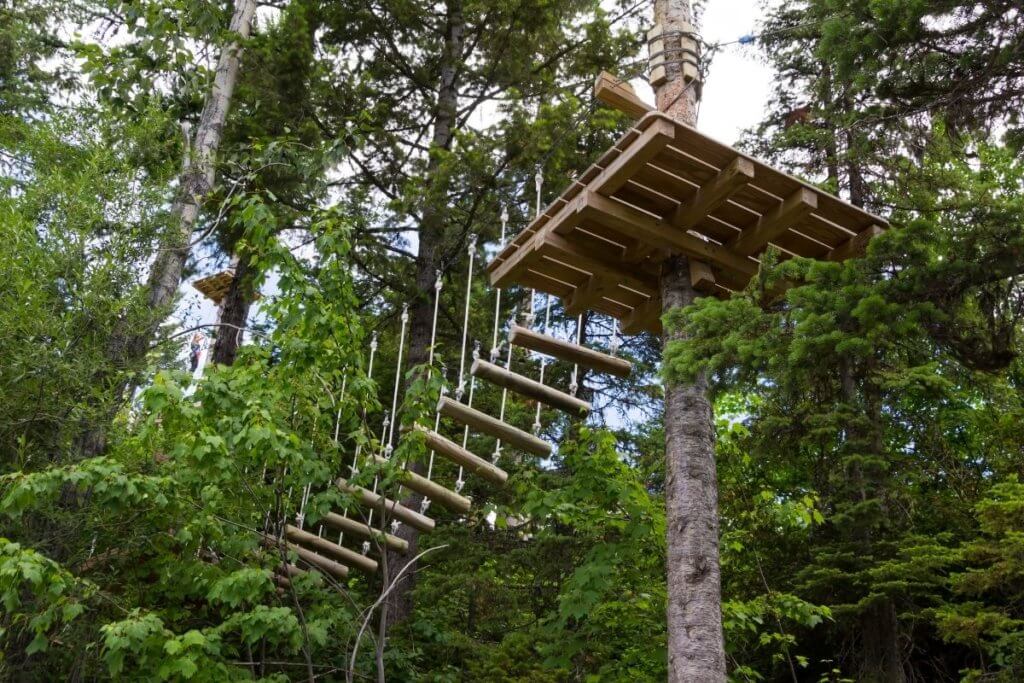 There are around 24 locations in England offering these fun-packed experiences. When you hop on this adventure, you get the opportunity to explore nature with complete freedom. You can have a fascinating time during these treetop adventures with yourself or your loved ones.
Some places to immerse in this experience range from Alexandra Palace in North London to Leeds in West Yorkshire.
17. Segway Experiences in England
Spread across 14 locations in England, a segway can offer you a breathtaking experience. As you ride on these two-wheelers, you can gain a high tech thrill. Whether you are getting on a segway for the first time or not, it is suitable for most adults. It is because your expert guide would walk you through the safety briefing and guidelines before you start.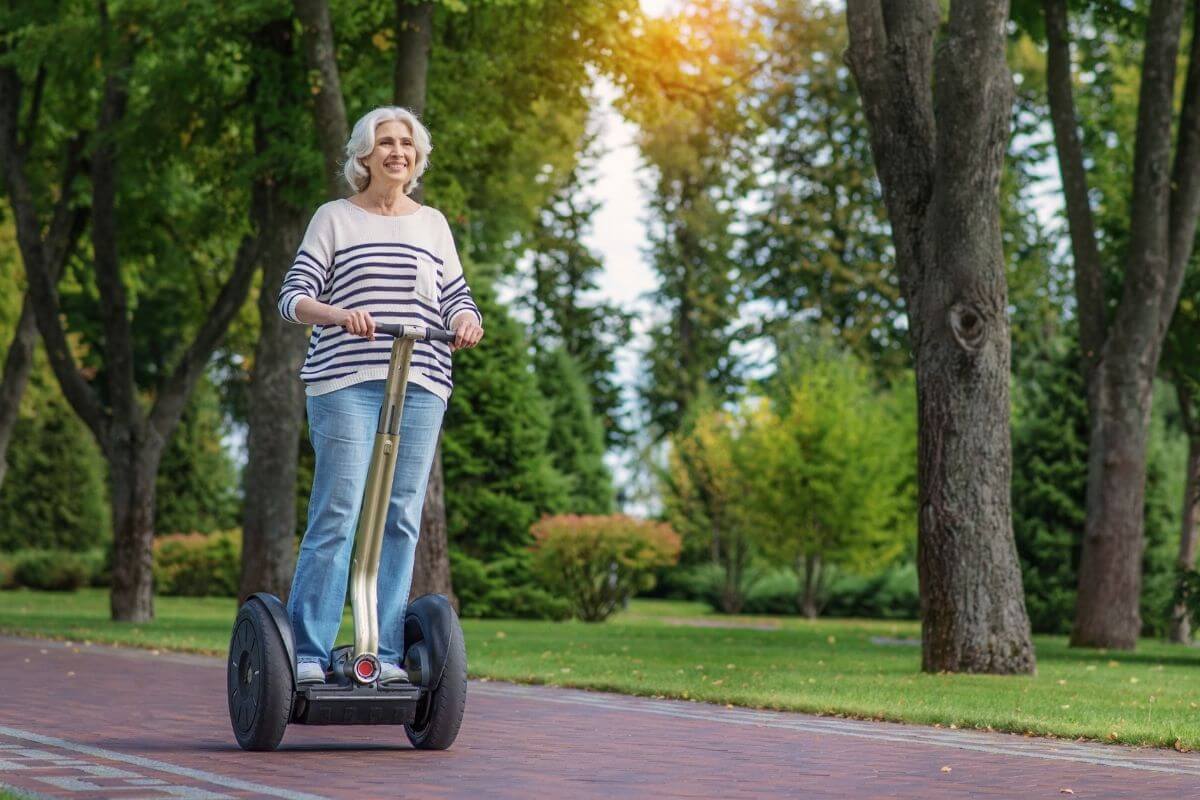 Here, you will also get a helmet, elbow and knee pad to ensure you are safe during your ride. By the way, you can even get a commemorative certificate that you can cherish. If you wish to try this adventure in England, there are destinations in places ranging from Newark to Tamworth.
Other than these spots, there are around 12 locations that offer forest segway experiences for a great adventure day out. Here, you can immerse yourself in the countryside view as you ride on your segway with others or your partner. So, don't forget to check this adventure out while you are in England.
18. Skydiving in England
Skydiving, also known as parachuting, is an adventure activity that can provide you with an adrenaline rush. Different varieties of skydiving are available for you to try, and among them, tandem diving is suitable for first-timers. Here, you can have a super fun and chill experience as you fly down to the earth with a parachute.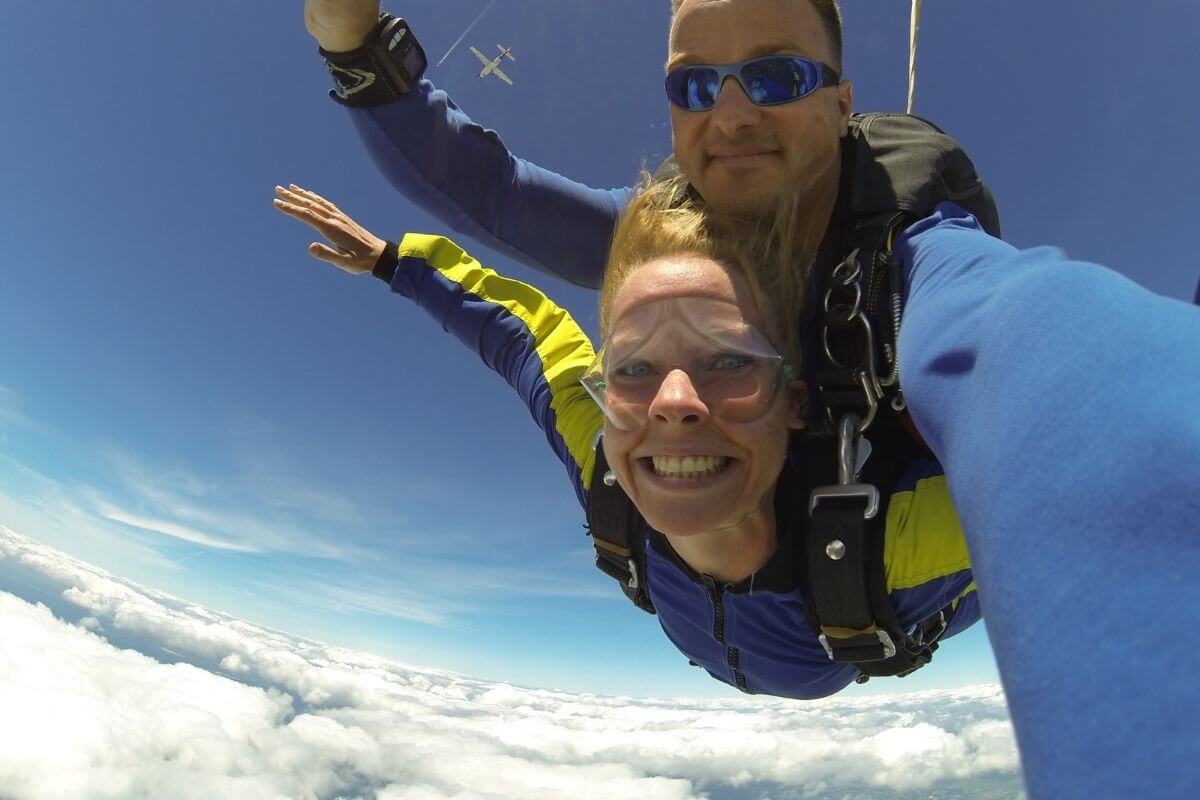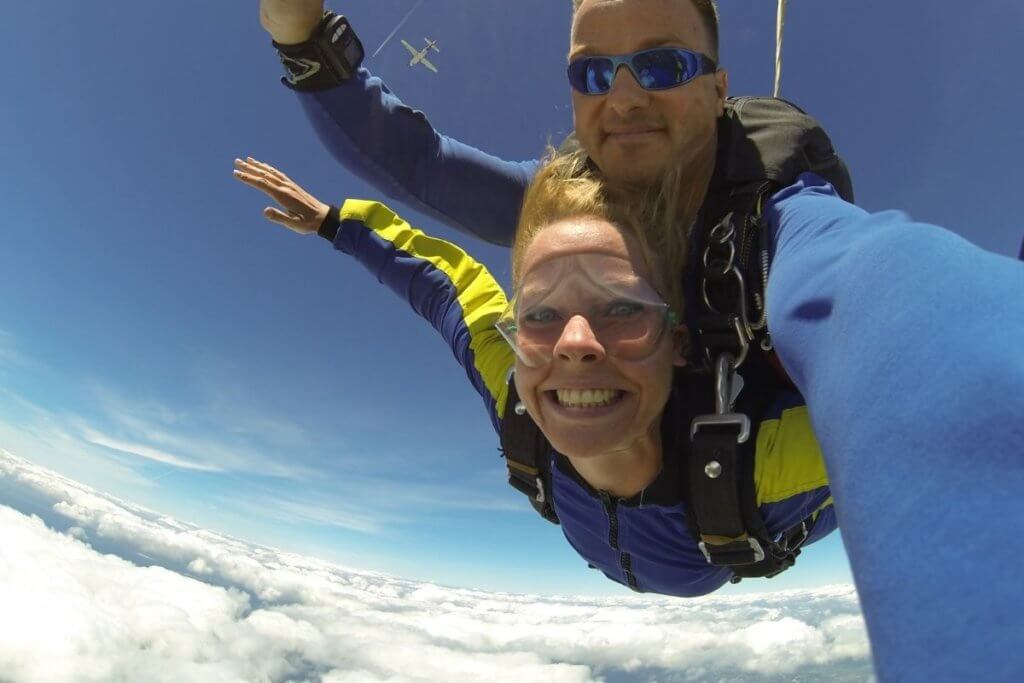 While doing so, you will have to wear protective clothing and also take safety landing measures. Before you dive down, you will get a briefing from your expert trainer. Here, you will acquire information on different positions to make your experience worthwhile.
Some of the spots in England where you can try tandem skydiving are Salisbury in Wiltshire, Beccles in Suffolk, and Peterborough in Cambridgeshire.
Other than tandem skydiving, you can try indoor skydiving, where you can remain suspended in mid-air. Here, your trainer would facilitate ample information on the process that complies with the world-class standards.
With indoor skydiving, you can gain the same thrill without jumping out of a flight. You don't have to worry about a thing during this adventure activity. It is because you will have all the safety equipment, including flight suits, helmets, and goggles, to keep you safe.
19. Escape Rooms in England
Yes, it is time to escape from reality and take an immersive dive into the world of mystery. While you traverse in England, an escape room is a place that is worth visiting to have an exciting time.
Here, you can step into a world of solving puzzles with countless secrets to explore. You have to work your way through these escape rooms by finding the solutions with the clues available for you.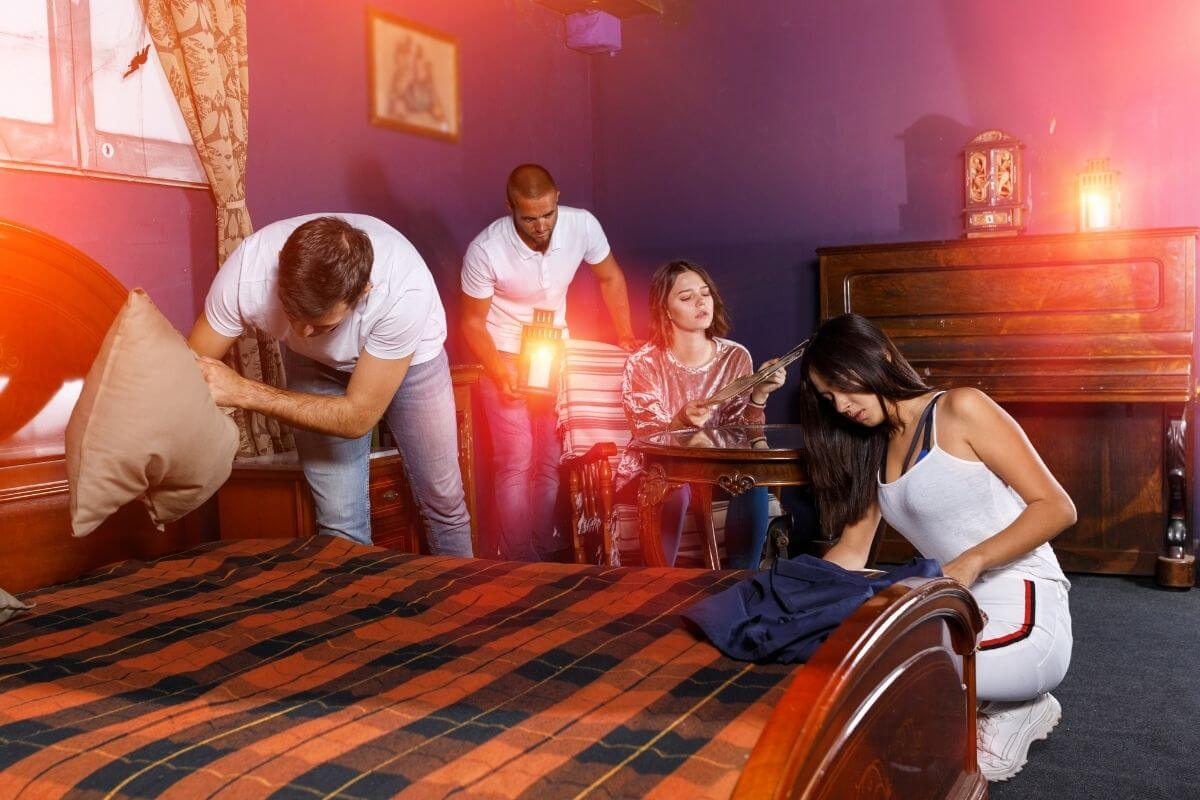 While in England, you can give a shot at the virtual reality experience offered at the Alice in Wonderland themed escape rooms. There are four of them that you can try in England in places, including Wembley, Nottingham, Birmingham.
If you are into Sherlock Holmes and his adventures, then don't forget to visit the official live escape room with the themes derived from Sherlock Holmes. Located in West London, it is a place that is worth visiting for two people.
Other than these escape rooms, there are plot-based zombie adventures to explore in England. Makes for one of the best adventure days out for a rainy day out.
20. Indoor ski slopes in England
How about hitting the slopes for an adventurous day out in England? The great thing about skiing in England is you can either hit the dry ski slope runs, or the fake snow runs. Check out our guide to the best indoor ski slopes in England to find your closest one.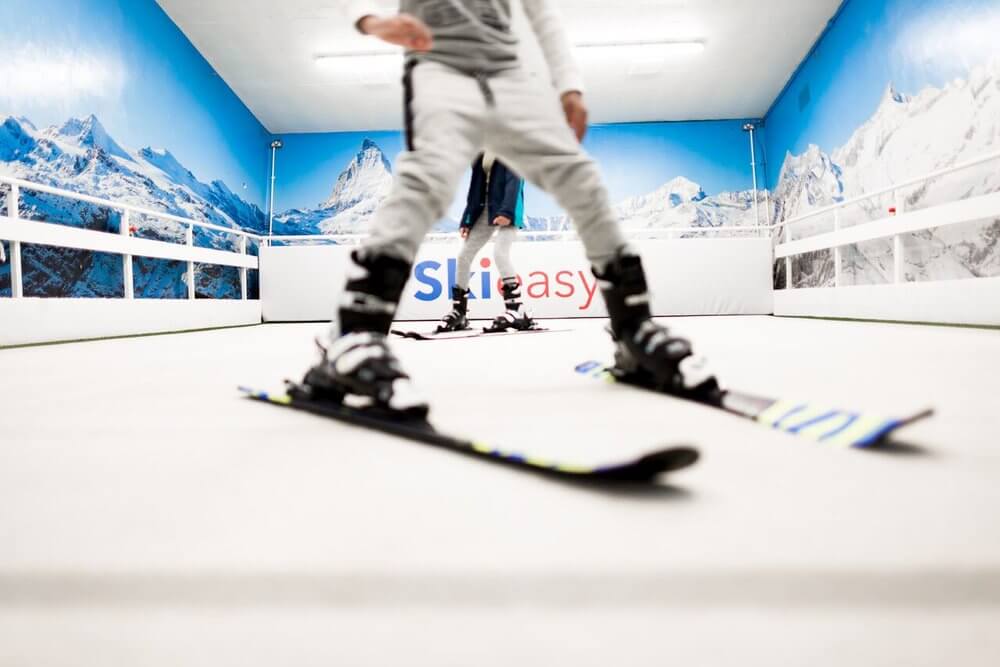 If you're looking for activity days out in England to avoid the rain, indoor ski slopes are a great idea.
21. Learn to scuba dive
You might not think of the wonderful underwaters when you think of England, but there's plenty of opportunity to learn to scuba dive in England, to know more about what lurks beneath. You might start off in a swimming pool, yes. But get your PADI qualification and who knows where you'll end up!
Adventurous days out
The list of potential adventurous activities for a day out in England is extensive! Best of all, some of them are free. England is full of interesting and adventurous things to do. Your day out can be all about climbing a tree or rafting in the middle of the river. It can be riding a bike in the mountains or a dangerous but adventurous hike. For adventure travellers, England has a lot of things to do.
Need some ideas for adventure days out to keep your loved ones entertained? Let us take you on an adrenaline rushing journey down 11 of the top adventures you can try out in England.
The list of potential adventurous activities for a day out in England is extensive!
Best of all, some of them are free.
England is full of interesting and adventurous things to do. Your day out can be all about climbing a tree or rafting in the middle of the river. It can be riding a bike in the mountains or a dangerous but adventurous hike. For adventure travellers, England has a lot of things to do.
---