7 Best Spots for Paddle Boarding in Dorset this Year
Looking for the best places to go paddle boarding in Dorset? Let our local writer show you round the best SUP spots the county has to offer. All you need to know about Dorset paddleboarding is here…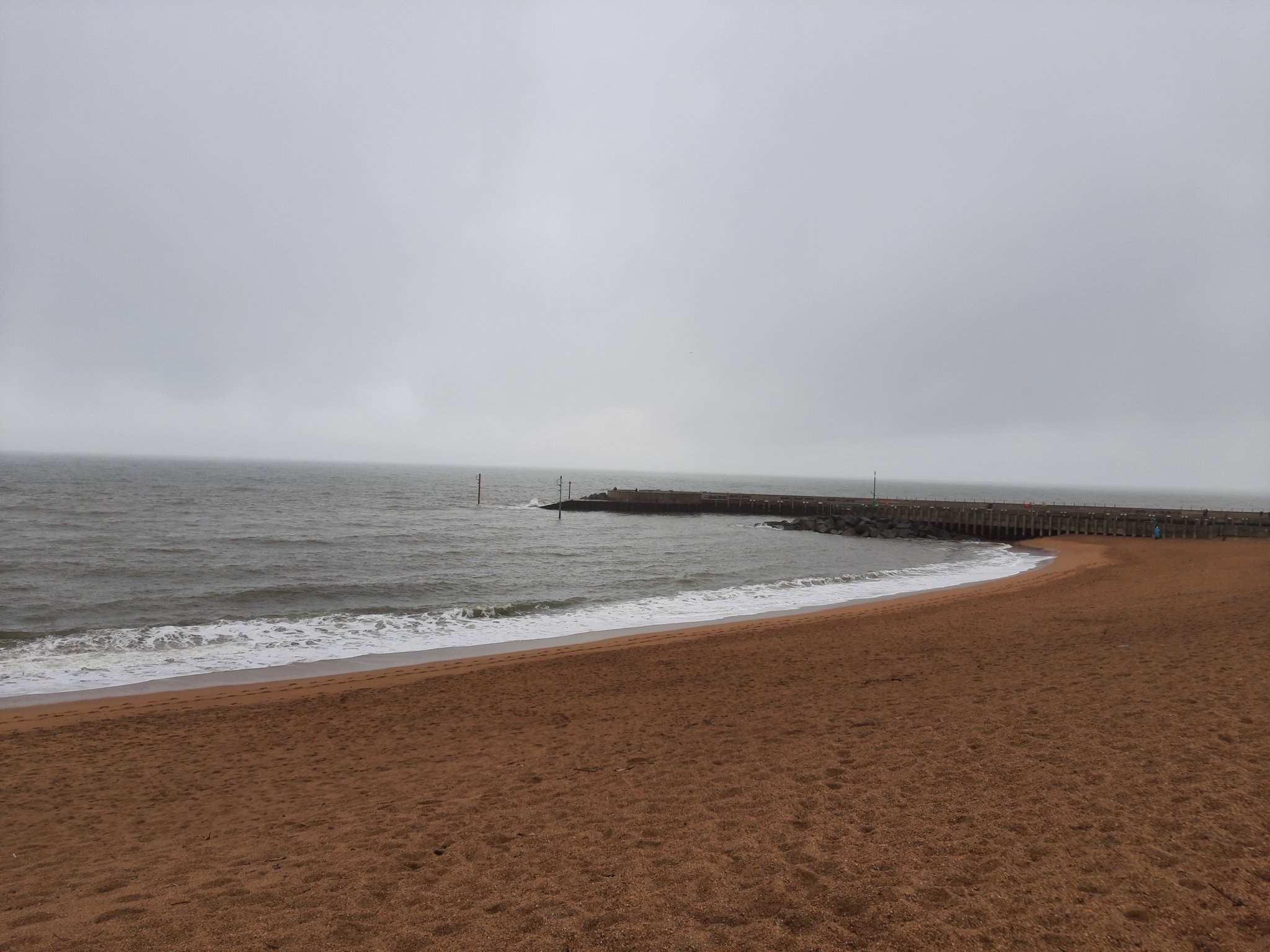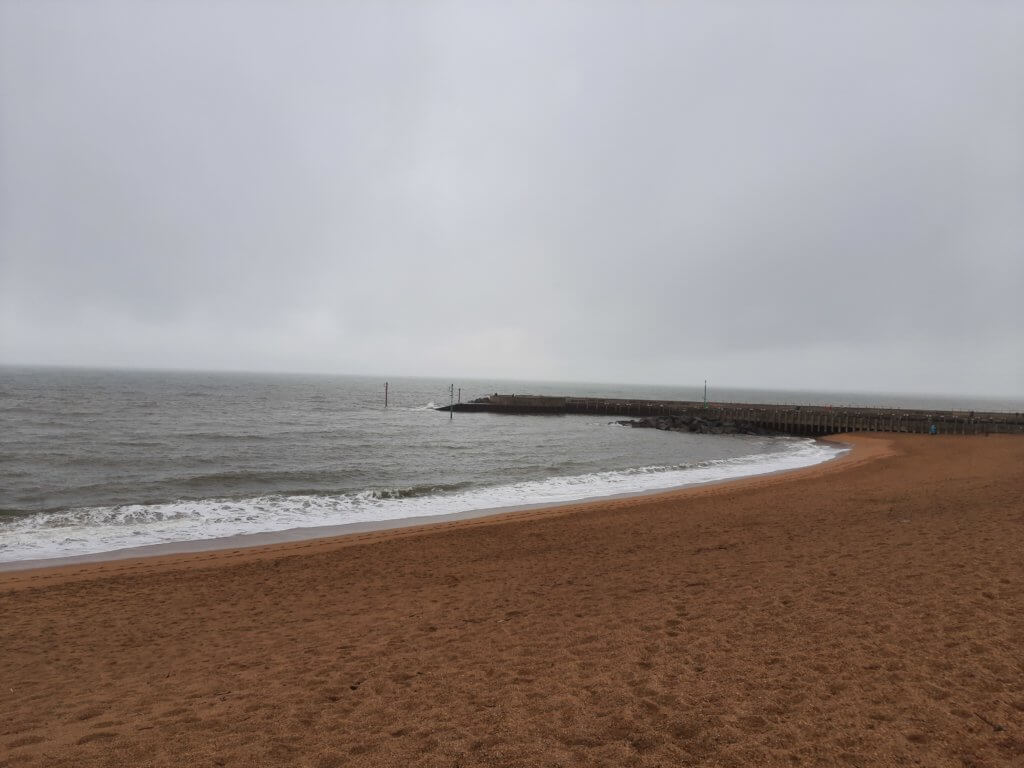 Dorset spoils paddleboarders with so many options for places to get on the water. Whether you want a gentle river paddle or some more challenging waves off the Jurassic Coast, Dorset delivers. I often paddle with my family so all my favourite Dorset paddle boarding spots are suitable for mixed abilities and strengths, and they usually have toilets and coffee shops nearby.
As the sport grows in popularity – and it's still the fastest growing watersport – there will be lots more places to choose from and we'll add places to our list as we visit more. Here are my current tips for the best places for paddleboarding in Dorset.
---
Best Places to Go Paddleboarding in Dorset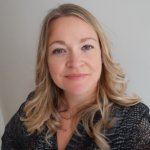 Rowen Campbell
Copywriter specialising in photography, the arts and lifestyle.
Rowen Campbell is a marketing manager and copywriter with experience across many sectors.  She loves to tell a story and when she's not writing, you'll find her outside on an adventure, or curled up somewhere with a good book.
---
1. Paddleboarding in Portland Harbour
Portland Harbour is our family's favourite year-round spot for paddle boarding in Dorset. It's relatively sheltered so the waves never reach panic-inducing levels, but with a bit of a breeze they can be enough for a bit of a challenge. There are lots of options for places to launch. My top tip is just beside the Castle Cove Sailing Club, at the end of Old Castle Road off the A354. The beach is sandy and with the number of boats moored close to shore, there's always something new to look at. You get a different perspective of the castle ruins from the water, too.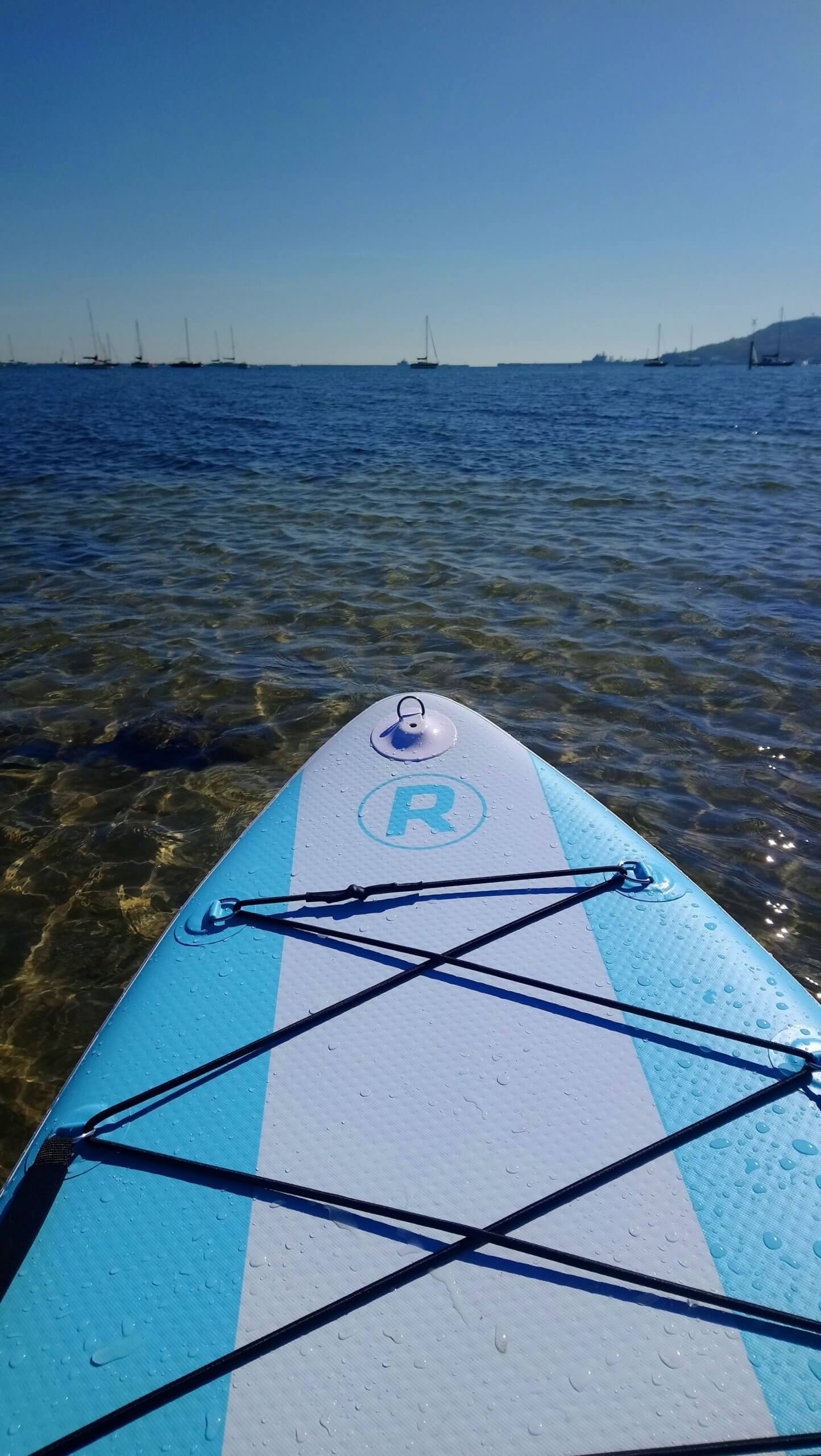 The sailing club is private but there's parking before the entrance to the club for a few cars. You'll need to be there early to bag one of those spots, though there is on-street parking along the road too; nothing wrong with that, it just means you have to walk further. There are steps down to the beach at points along the road if you park further from the end.
I love a Portland paddle for a potter about rather than a journey. My children choose it because it generally means a visit to Sandsfoot Café in Sandsfoot Gardens on the Old Castle Road once we're out of the water. On a warm, sunny day, you could sit in the beautiful gardens and imagine yourself anywhere on the Med.
This is one of the best places to paddle board in Dorset, and to go SUPping in England in fact.
2. Paddleboarding at Chesil Beach
Just on the other side of Portland Harbour but worth a mention of its own is Chesil Beach.
There are 18 miles of Chesil Beach, so lots of options for some Dorset paddle boarding, and it generally means you'll find somewhere suitable for your confidence and skill levels. We tend to park at Chesil car park on Chesil Beach Road; there's plenty of space and from there you can easily hop across the road to the Portland Harbour side, or launch on the south side, though it gets very deep very quickly and with the currents is more suited to experienced paddleboarders. There's often enough wind to attract kite-surfers to give you an idea.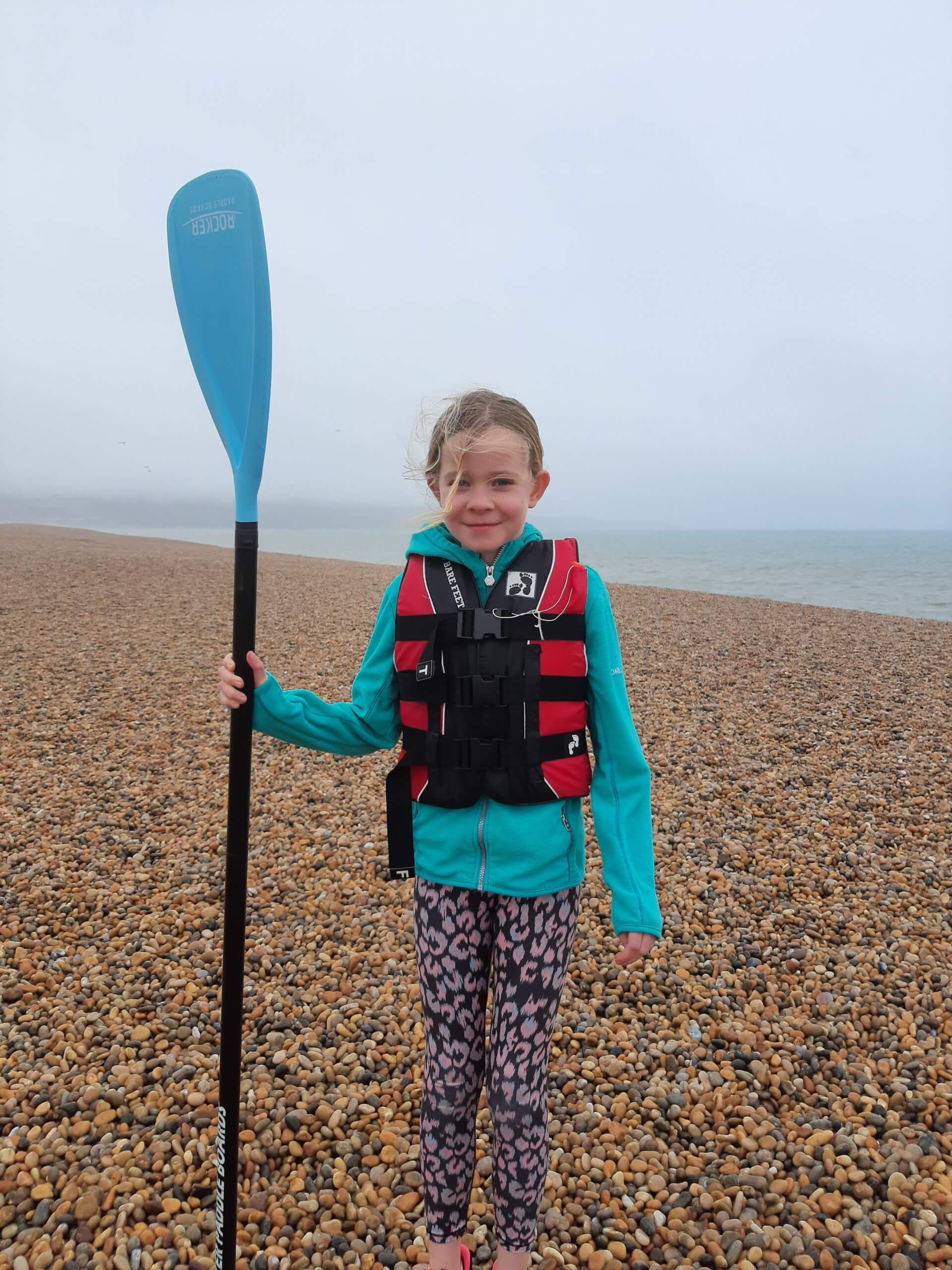 Check conditions – you have been warned!
On the harbour side, it's more sheltered. It's always nice to head out towards the marina and see the luxury yachts moored, and depending on how much time you have, keep going a little further around the coastline because there is a lot to see, though do beware that the currents around that side of Portland and Portland Bill can be extremely dangerous. Be careful on this Dorset beach.
It's a pay & display car park, though they do take card payments online now. The Taste Café is well worth a visit, inside the visitor centre building. I recommend their club sandwich for healthy appetites and my daughter rates the hot chocolate.
If you're looking for tips on what to wear when you go paddleboarding, we have a dedicated guide here.
READ MORE: The Best Day Spas in Dorset
3. Paddleboarding at West Bay and the River Brit
We were inspired to head to West Bay having seen the beautiful beach on Broadchurch and thinking that the water would offer a great view of the yellow cliffs. We weren't disappointed. But! I actually prefer a bit of a river trip from West Bay, back up the River Brit towards Bridport. It's an easy-going meander around the twists and turns of the river. There's a slipway for launching beside West Bay River Boats, and depending on what time of year you go, you'll see various different plants and wildlife. The water has been really clear recently – clear enough to see the fish – and locals tell me there are otters along the way. One day, I might be lucky enough to see one.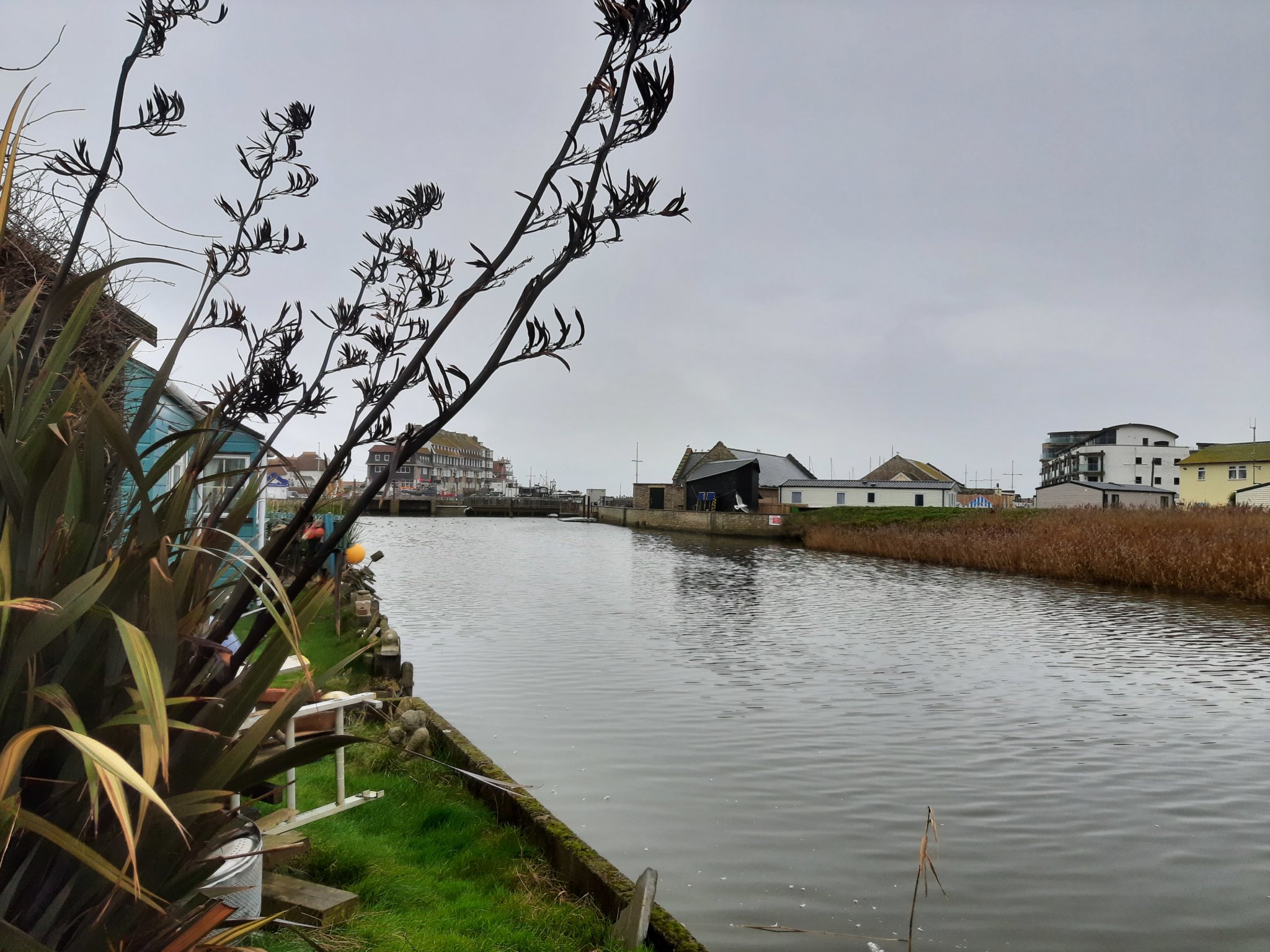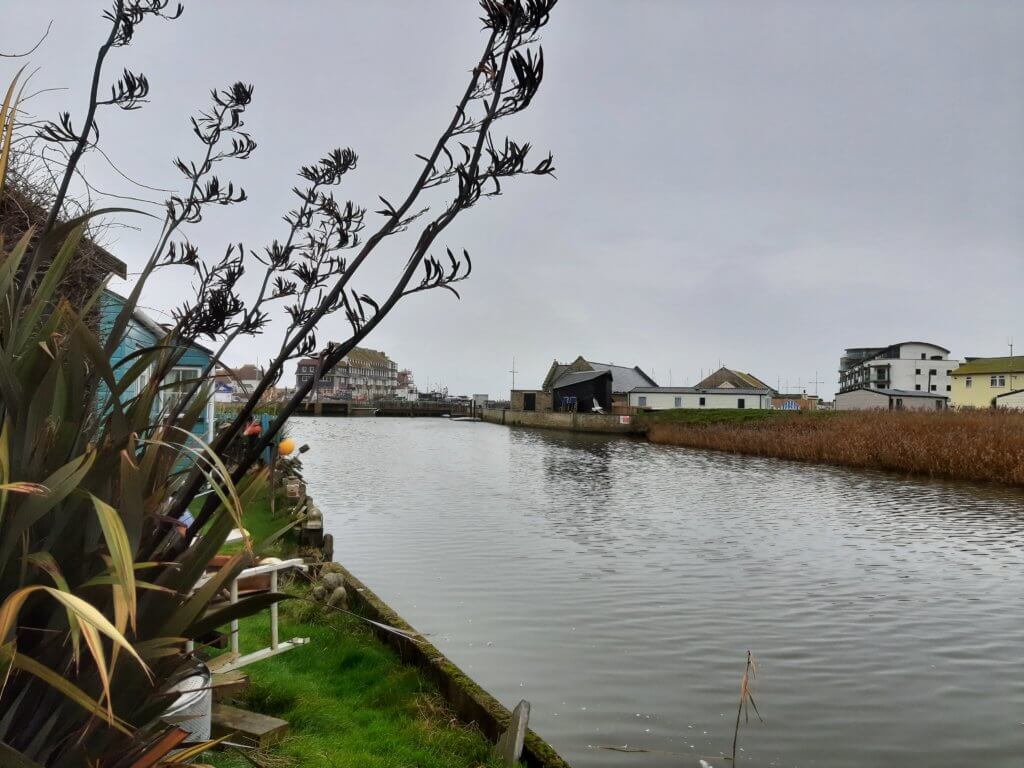 If you want to go as far as Bridport (it's only about 4km) there are lots of options for places to grab something to eat. I prefer to take a snack on board and do an out-and-back paddle as far as we fancy that day and end up back in West Bay. It's such a sweet little place, with lots of lots of choice for food; fish and chip, ice cream, various other cafes. There's parking on the quayside if you're there off-peak, and another car park behind East Beach – both very well signposted, and in the middle of town.
4. Paddleboarding at Studland Bay
I've always been lucky when I've been to Studland – calm as a millpond in the bay. The car park is National Trust, so free for members (we've parked at Middle Beach, though I think Knoll Beach is just as good) and there is a short walk down steps from the car park to the beach.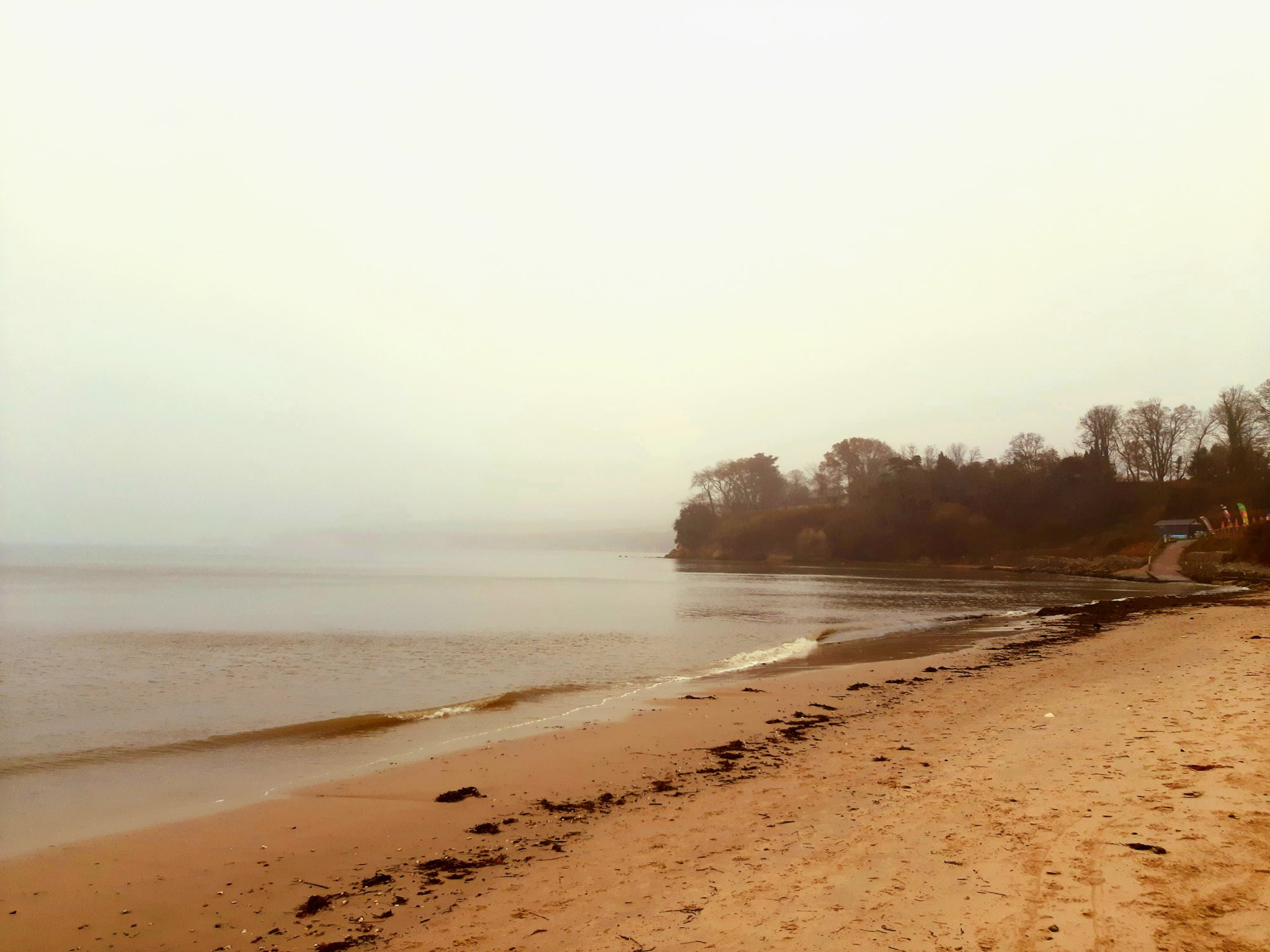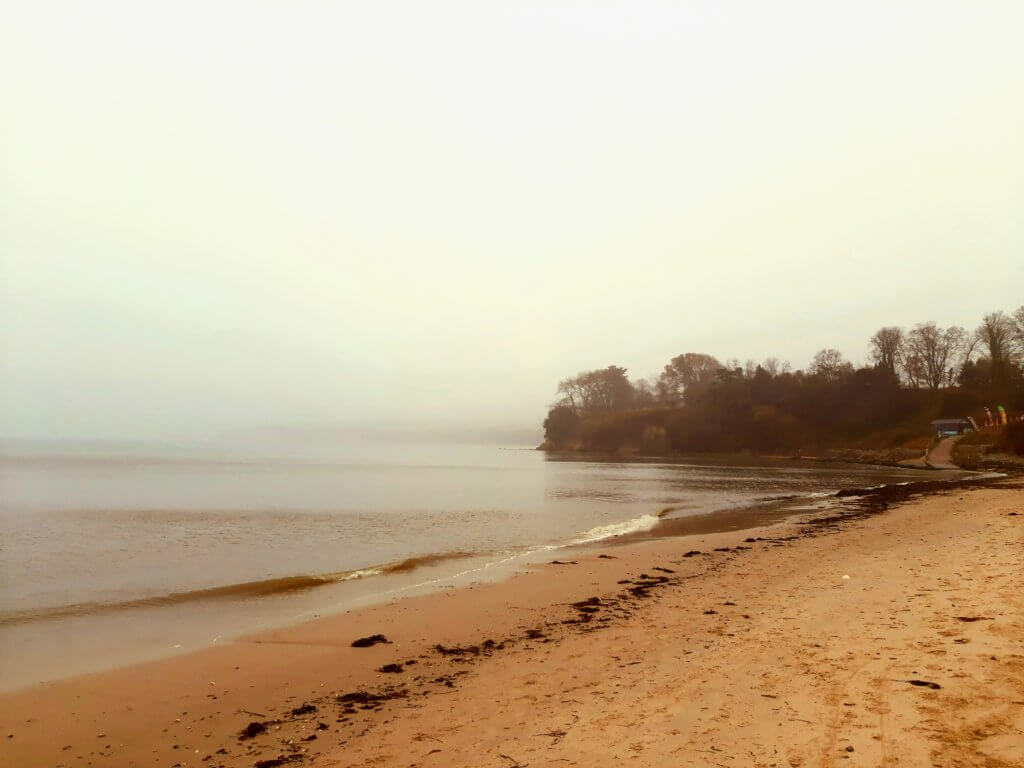 The sandy beach and cute little beach huts make this the perfect summer paddle. If you're with a group and lots of people want a go, or there are people in your party who definitely won't paddle and want to stay on terra firma, Studland is a great spot for it.
If you're looking for more of an adventure, paddling west from Middle Beach to Old Harry's Rocks is a fabulous adventure for experienced paddlers, although I imagine the waves can be quite feisty on a bad day!
5. Paddleboarding at Sandbanks and Brownsea Island
Just the other side of Poole Harbour from Studland is Sandbanks. Everyone's heard of Sandbanks – it's among the highest land values of anywhere in the world! Not far geographically, but a world away. It is absolutely worth a look.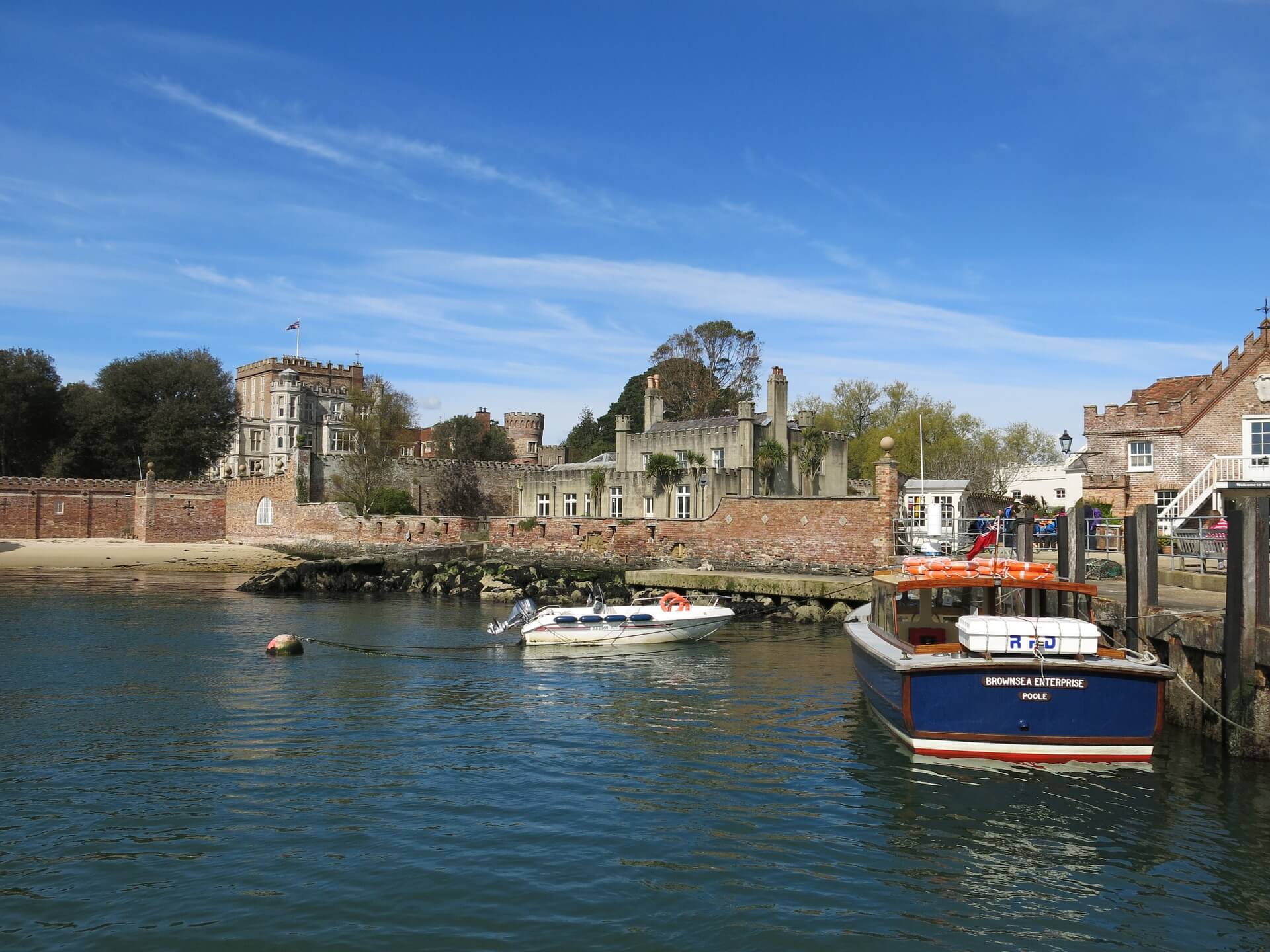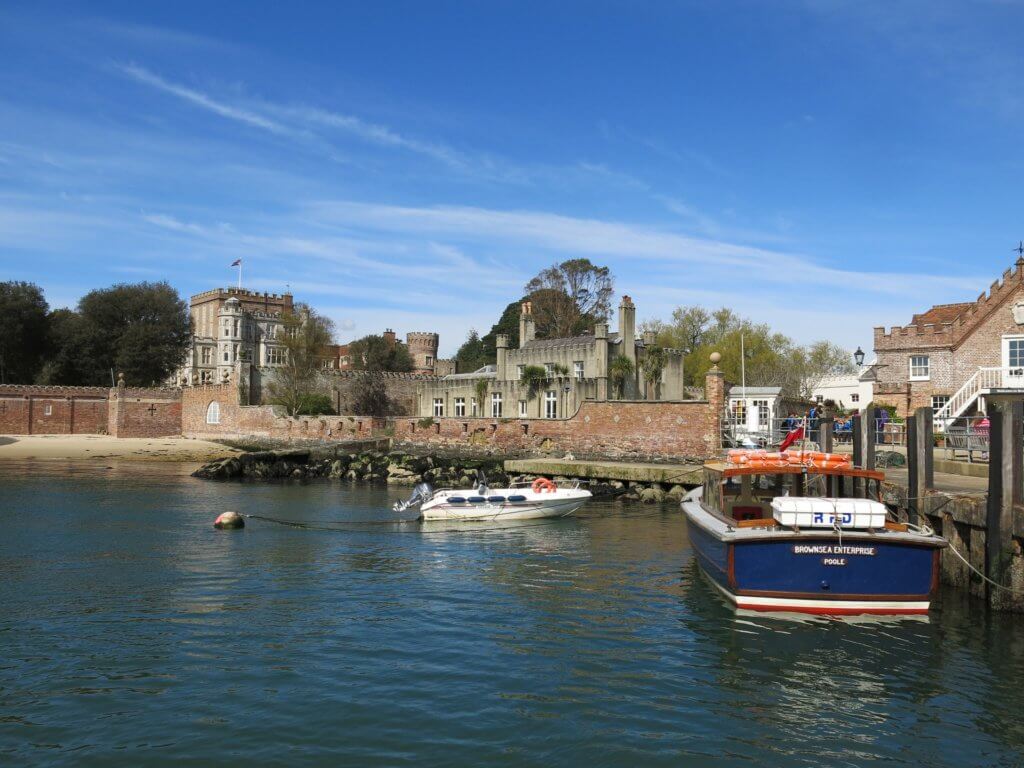 Poole Harbour is a good place for beginners and improvers looking for places to paddle board in Dorset because it's so shallow so anyone falling off is likely only to be knee deep to get back on. There's also lots of waterside parking so launching isn't a problem, just pick your favourite spot.
Paddling around Brownsea Island and back is a popular route for paddlers with a bit of experience, and it's definitely worth the effort. My word of warning though is that this is a busy route for ferries coming in and out of Poole, and they are BIG vessels – it's amazing how quickly something that size can sneak up on you! (Ok, so it wasn't actually that close at all, but it felt it on my little board!)
6. Paddleboarding at Lulworth Cove
I am conscious that I've included a lot of coastal spots on my 'Top Places to Paddleboard in Dorset' list. With the world-famous Jurassic Coastline taking up a lot of the county's southern border, it'd be difficult not to include some of these spots, and they are definitely worth a visit.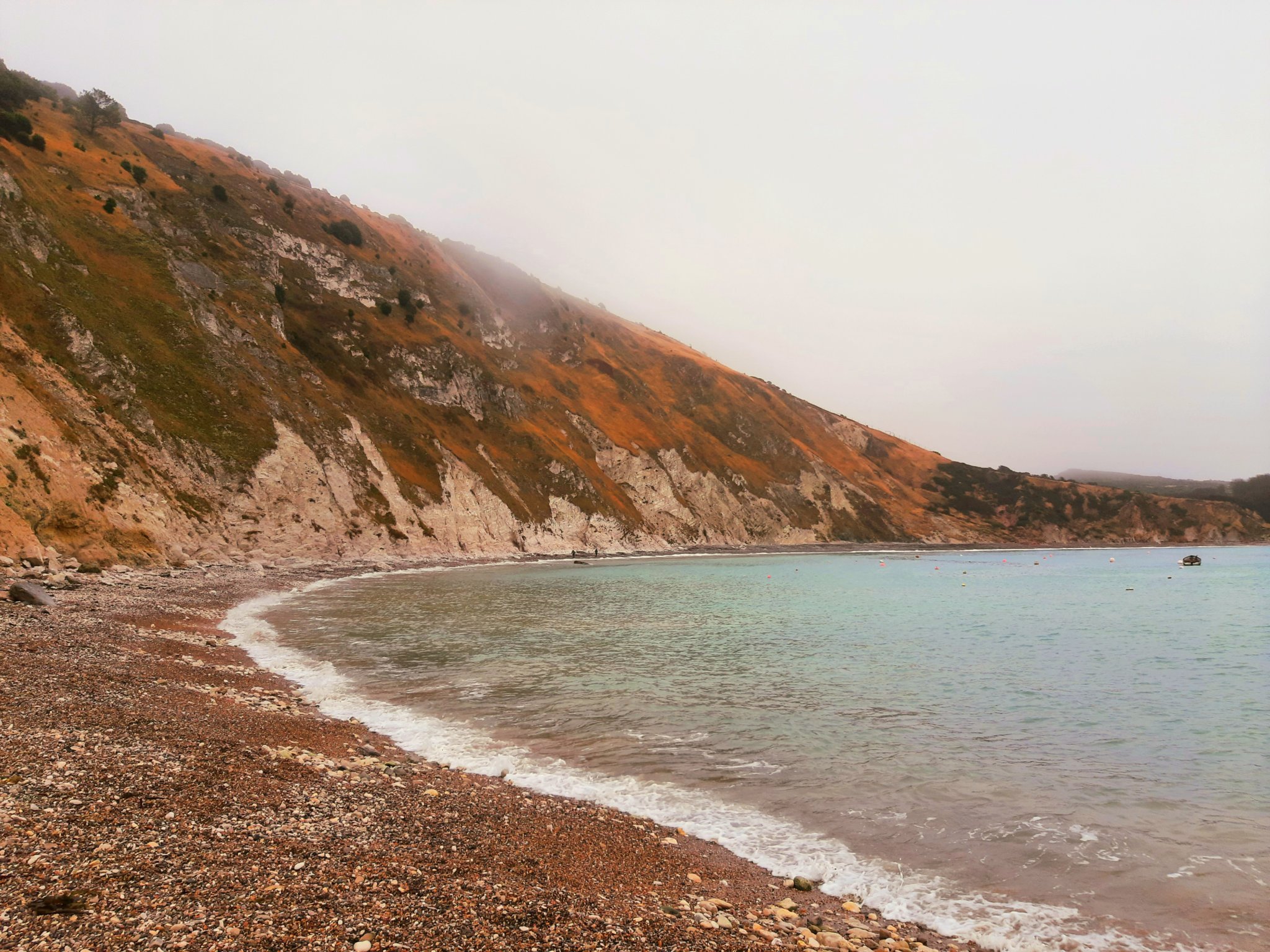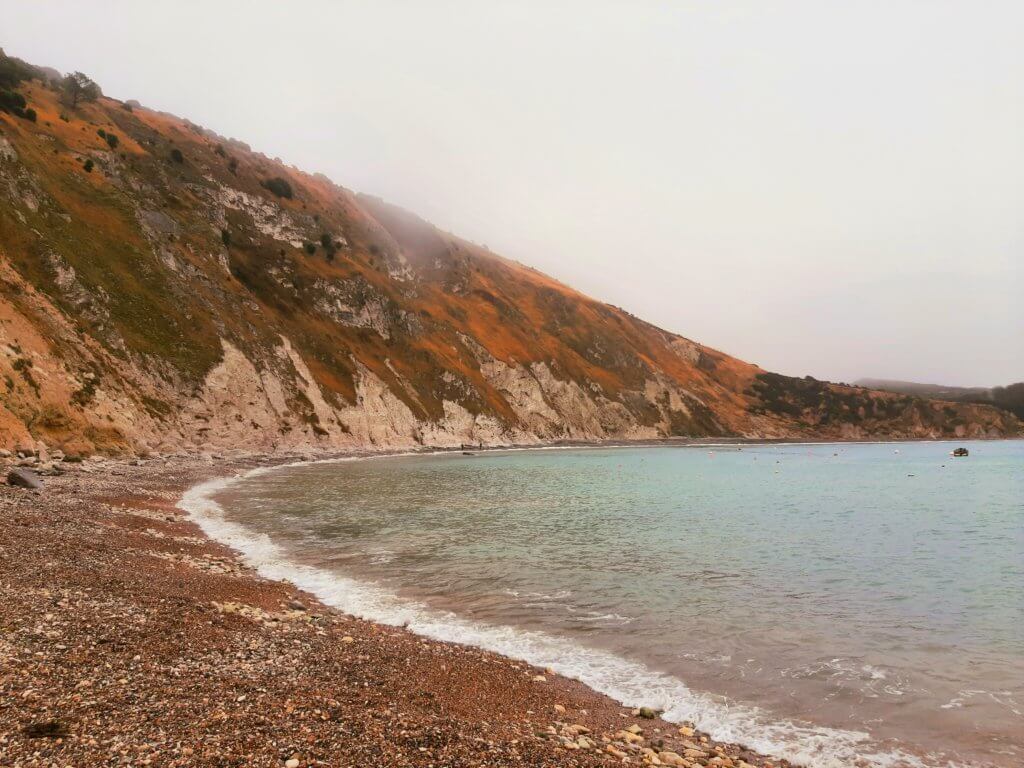 Lulworth Cove was a favourite beach spot for me even before I knew paddleboarding was a thing. It is picture-postcard-perfect! I've been coming here a long time, before marriage, kids, dogs, paddleboards, and it's always a lovely spot. The near-perfect circular cove means it's sheltered and a wonderful place to play around and hone some paddle boarding skills. There's plenty of parking in the main village car park, and it's a gentle walk down to the beach.
Lulworth is a huge tourist destination though – one of the most popular days out in Dorset – and so getting anywhere near in the summer months means an early start. In my experience, it's always worth it. Nowadays, with children and a dog in tow, Lulworth is still a good option because it's so well set up for families. Toilets, ice-creams, other food, all within a few feet of the beach. Lulworth Lodge is particularly welcoming for doggy guests with towels available to wipe wet and sandy paws.
It's a relatively straightforward paddle from Lulworth round to Durdle Door, one of the most iconic sites on the whole of the Jurassic Coast. These two are both extremely well-known spots but if you fancy a sea less paddled, head up the coast a few miles to Kimmeridge Bay, every bit as beautiful, but less well known to tourists and so fewer people around.
7. Paddleboarding on the River Frome at Wareham
I might have saved the best spot to go paddle boarding in Dorset for last.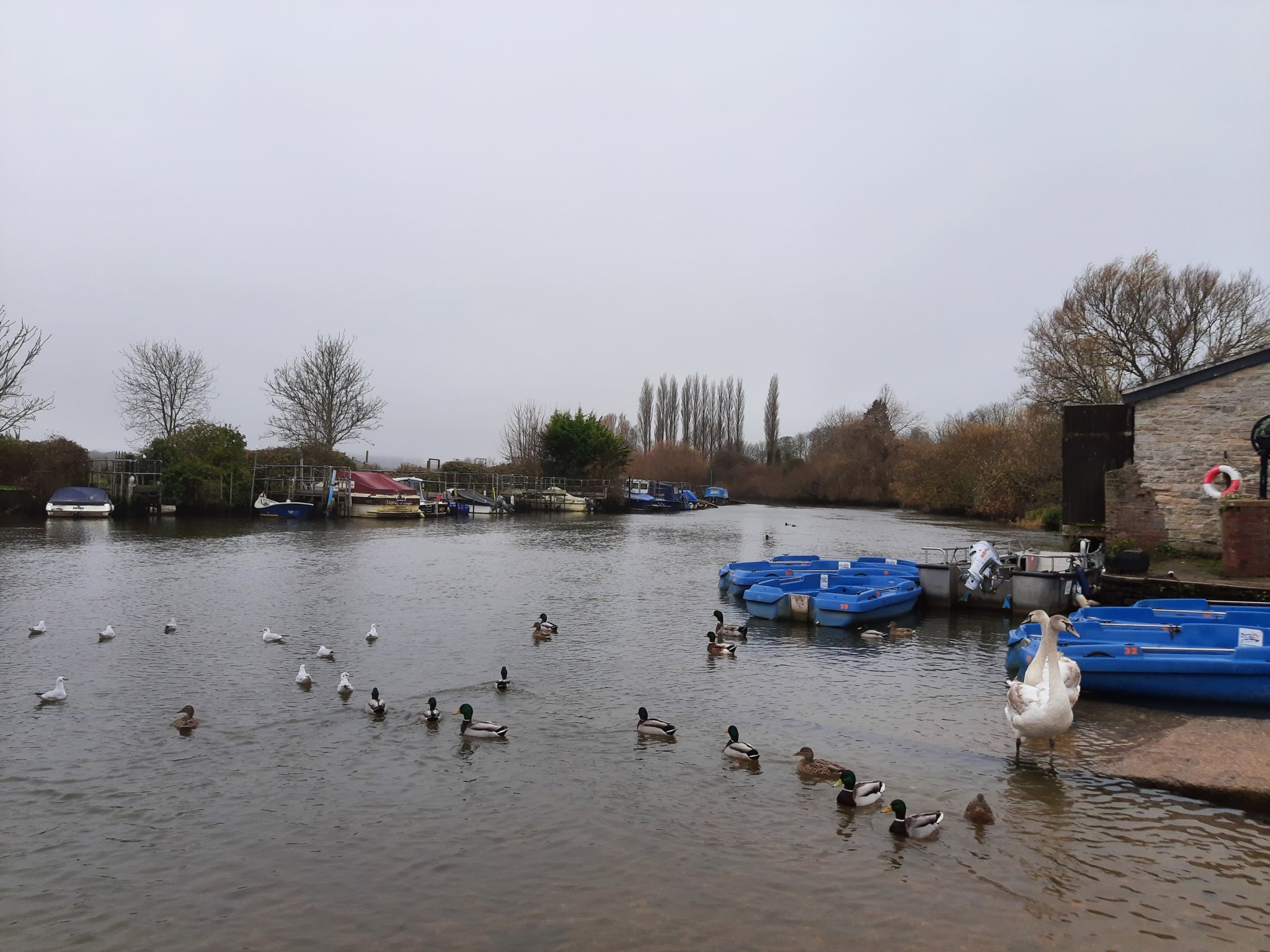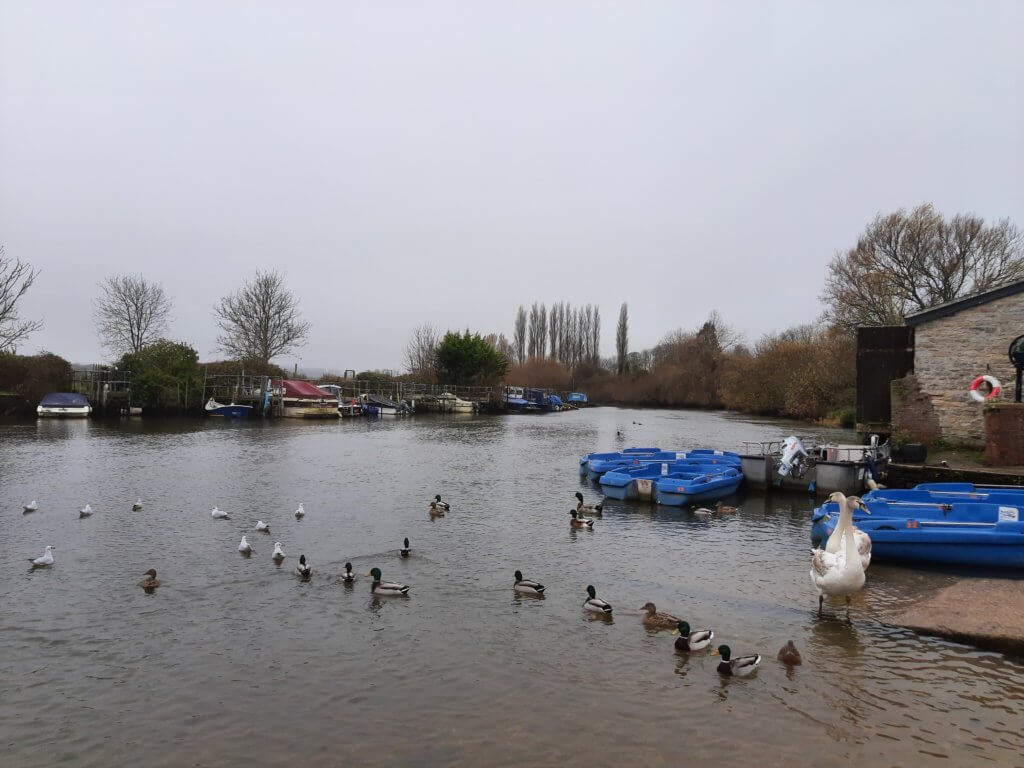 The River Frome is lovely and wide at Wareham and an interesting paddle either way for new and experienced paddlers alike. There's up to 4 hours parking at the Quay, (still only £3.50 in the summer months) and Wareham Boat hire is on the other side of the road, with very easy launching. Depending on which side you launch, and which way you want to go, you might need to negotiate the road bridge, which shouldn't be too tricky – maybe a bit of a kneel only.
There are public toilets from the car park, and lots of options for a bite to eat in the town centre. And if you don't fancy venturing that far, The Old Granary is right on the water's edge beside the car park.
---
READ MORE: The Best Paddleboarding Spots in Devon
---
Paddle boarding Dorset: Check the weather first!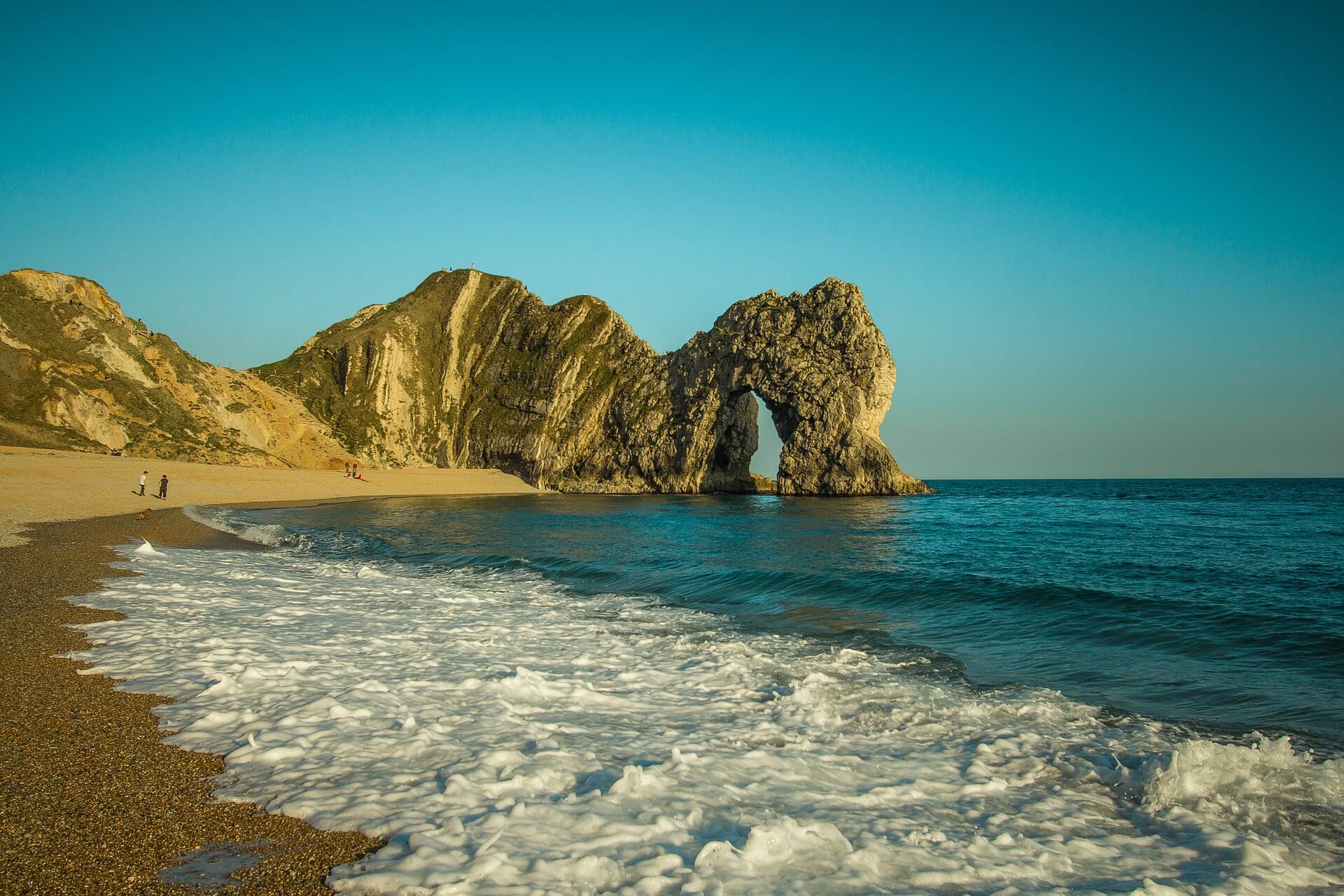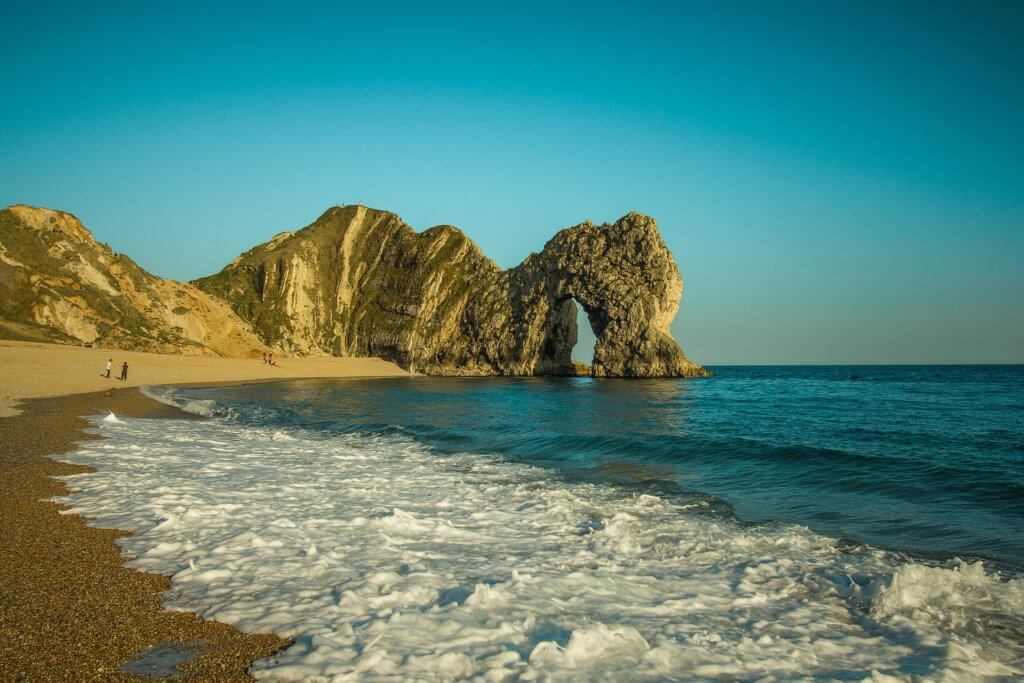 With any of these Dorset paddle boarding spots, do check the conditions before you set out. And check them again before you launch! I like the Met Office weather app, and Windy app, but also check the conditions on the ground, or on the water. It really is better to be safe than sorry.
Best places to hire paddleboards in Dorset
Adventures 4 All has two sites just 10-15 minutes from the centre of Weymouth, one at Portland and one at Bowleaze Cove. Prices start from £15 per hour.
Bay Paddleboards in West Bay offers hire, but they also have a whole host of lessons, classes and tours available. I have the Ladies Full Moon Experience of yoga, paddleboarding and three course meal on my 'Dorset Paddleboarding To Do list!'
The Watersports Academy on Sandbanks offers hire of paddleboards (from £15 per hour) as well as kayaking, kiteboarding, sailing and more.
Wareham Boat Hire offers hire from just half an hour, from £12.50, on the River Frome.
Where to paddleboard Dorset
Those are my current 7 best places to go paddleboarding in Dorset but this was a really tough list to narrow down – there are so many places to choose from!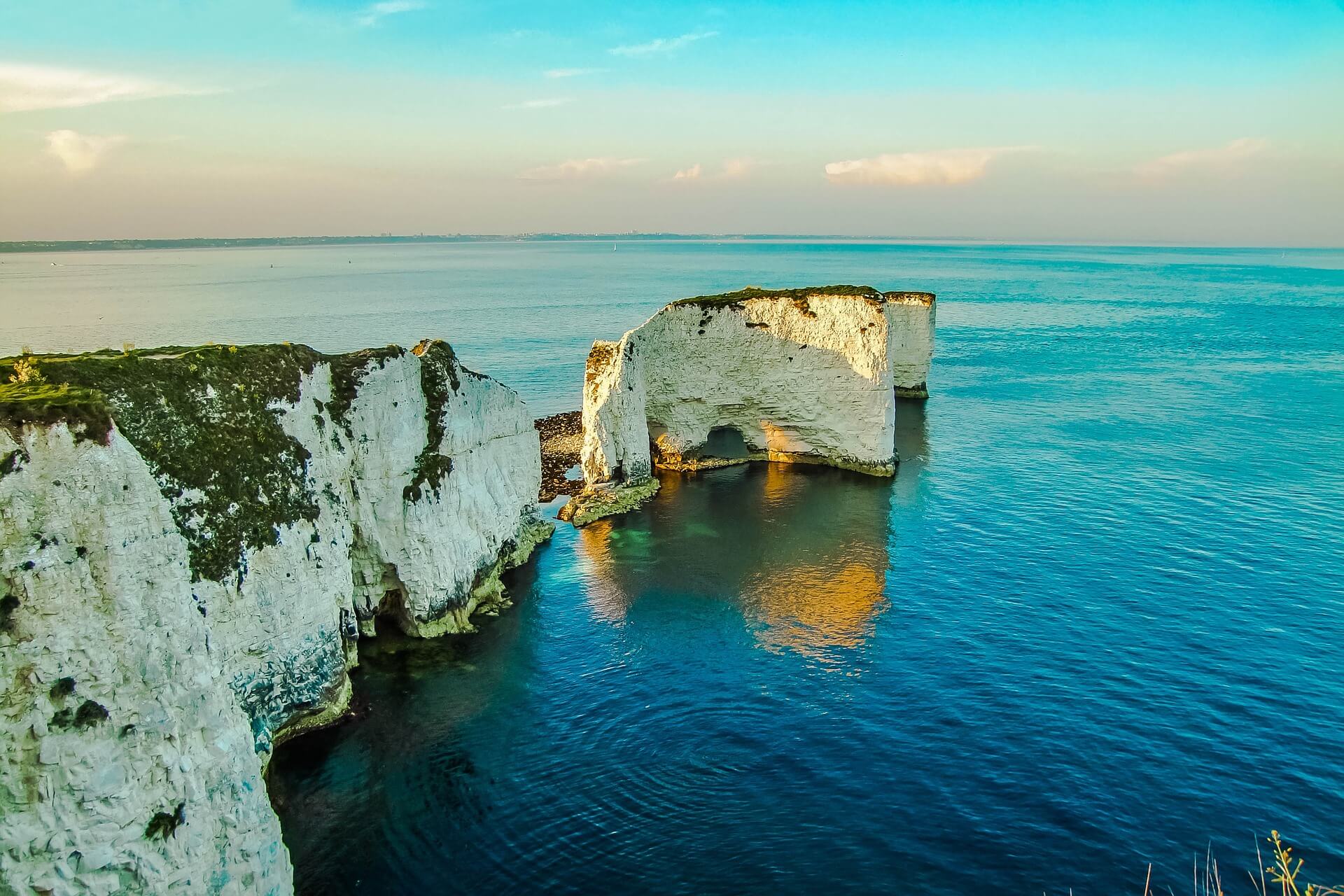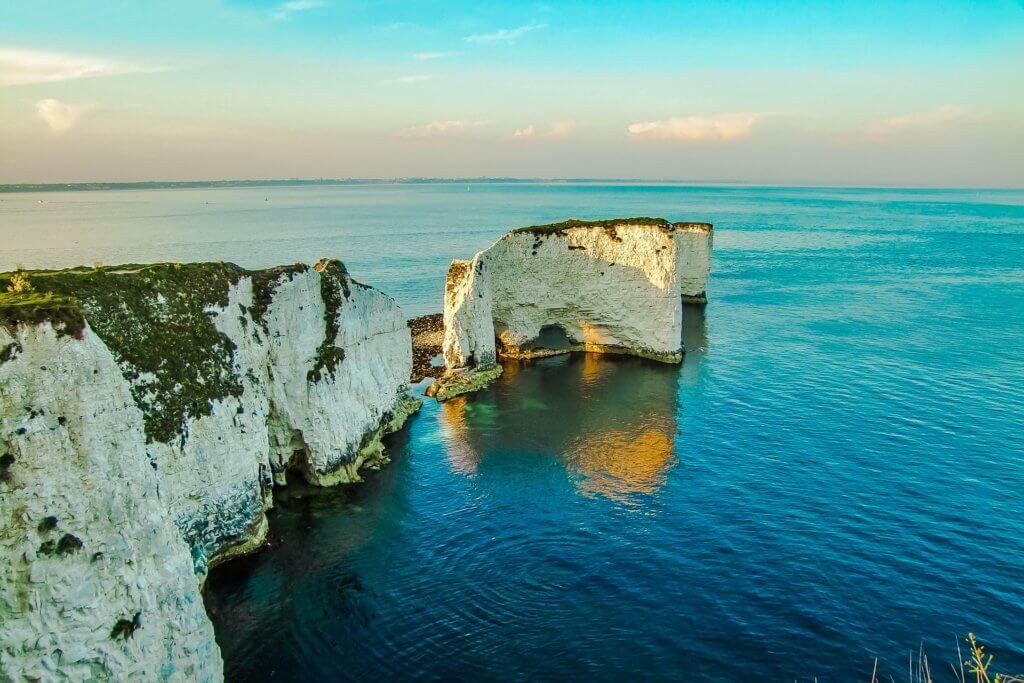 I didn't even mention paddle boarding in Lyme Regis, or all the options to paddle board near Christchurch! I'm adding to my list all the time so let me know if there's somewhere that really ought to make the cut – we're always on the lookout for new places to try paddle boarding in Dorset.
---
Latest posts by Rowen Campbell
(see all)