Do you love to get out on the water when the weather's nice? Whether you're a paddleboarding pro or SUP newbie, you'll love these great places to get your wetsuit on in Surrey and paddle 'til your heart's content. Here are 7 of the very best spots to go paddleboarding in Surrey.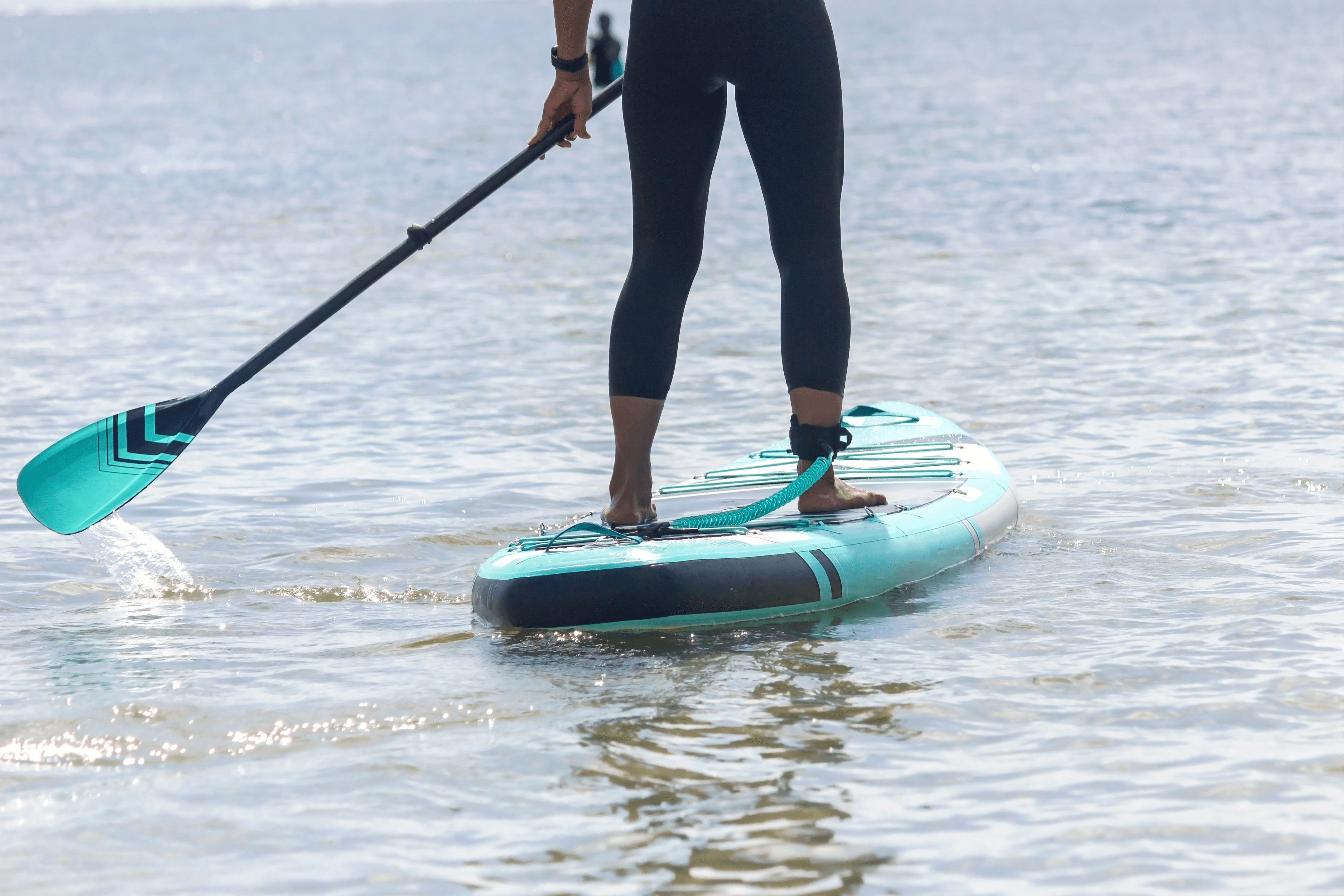 Paddleboarding is an excellent activity to try in summer and beyond, and provides a fun day out with the family, groups of friends, or just a solo outing. You can try a few different spots for paddleboarding in England, such as:
But one of the best places has got to be Surrey for paddleboarding, located only an hour or so from the capital. Whether you live in the county or you're visiting from London to get your fix of nature, hills and water sports, there's something for everyone to enjoy here. There are tonnes of great places to go paddleboarding in Surrey, from lakes to rivers, so whether you're a complete beginner or a seasoned pro paddleboarder, take a look at the below locations in gorgeous Surrey and get booking.
Wondering what to wear when paddleboarding in Surrey? Check out our guide: What to Wear Paddle Boarding: Essential Clothes & Accessories
7 of the Best Spots to Go Paddleboarding in Surrey
Looking for the best paddleboarding Surrey has to offer? It's all right here!
1. Paddleboarding at Mercers Country Park, Redhill
Mercers Country Park allows paddleboarding, and the Aqua Sports Company has everything you need to get out on the water. This well established watersports centre offers plenty of aquatic fun, such as paddleboarding, sailing, kayaking, canoeing and windsurfing. Adults and kids can choose to visit for a taster session, a block of lessons, training courses or parties and kids camps. It's a seriously beautiful, tranquil spot that's a great place for beginners to learn.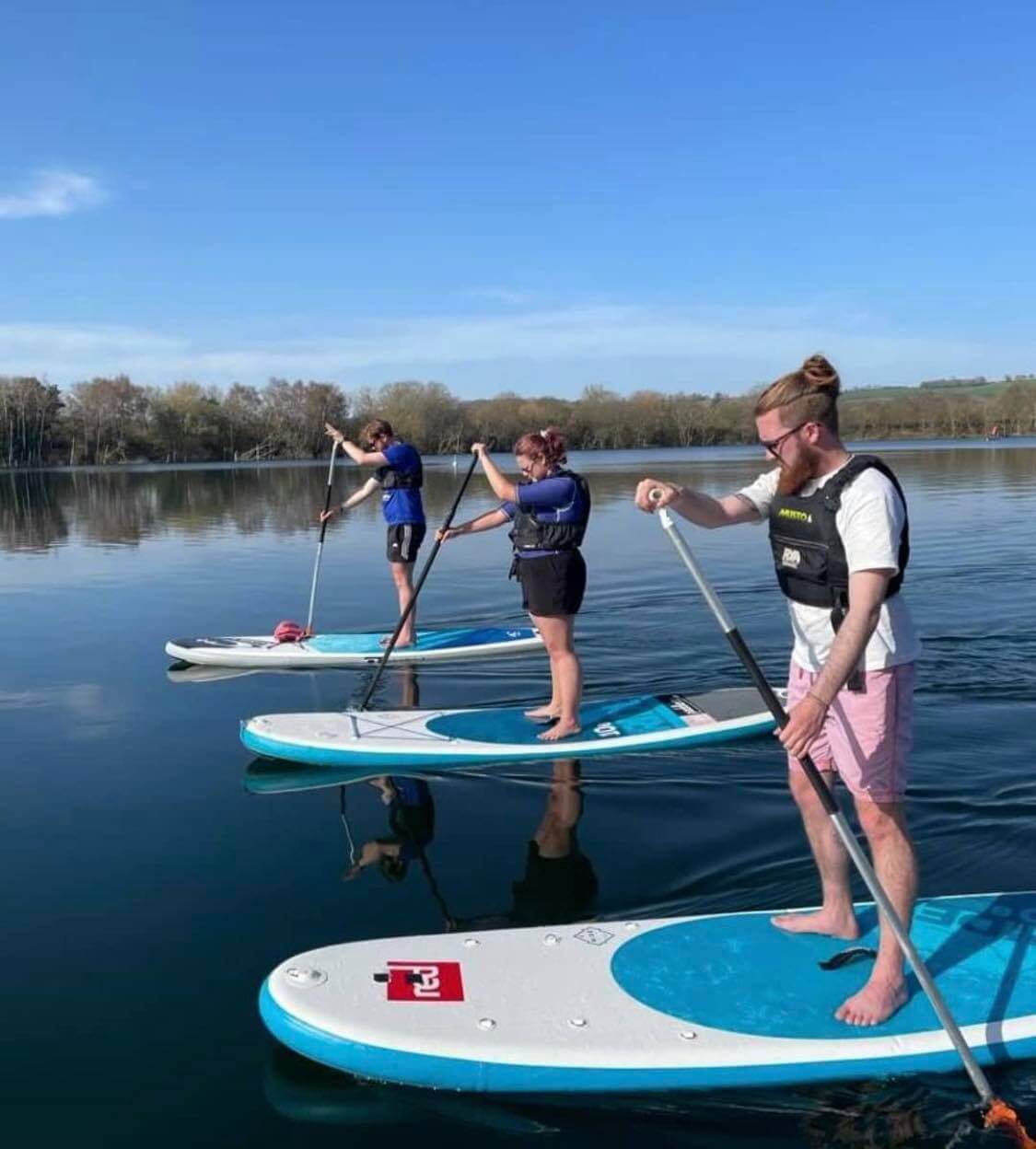 You can hire any equipment you need on site, and start your day off with a visit to their cafe and watersports shop. Come and enjoy a day out on the water at your own pace, or if you want to learn more about stand-up paddleboarding they offer their 2-hour long BSUPA Start Stand Up Paddle Boarding Course for anyone brand new to the sport.
Paddleboarding can be challenging, but very fun and rewarding, so if you feel nervous to try it for the first time this could help improve your confidence, reduce any fears you have and ensure you feel completely safe paddleboarding in the area. This lake near Redhill offers the perfect place to go paddleboarding in Surrey.
2. Paddleboarding on the River Wey, Guildford
If you're looking for the best paddle boarding Guildford has to offer, then this is the spot for you. This beautiful river always offers a peaceful, serene place to walk or cycle along, and if paddleboarding is your preferred mode of transport, it's perfect for this too.
The River Wey is a busy waterway, but there are sections you can paddleboard on. Guildford to St Catherine's Lock is a good trail for this, offering some great views of the Surrey countryside and tranquil areas to stop paddling for a moment and breathe in the surrounding nature.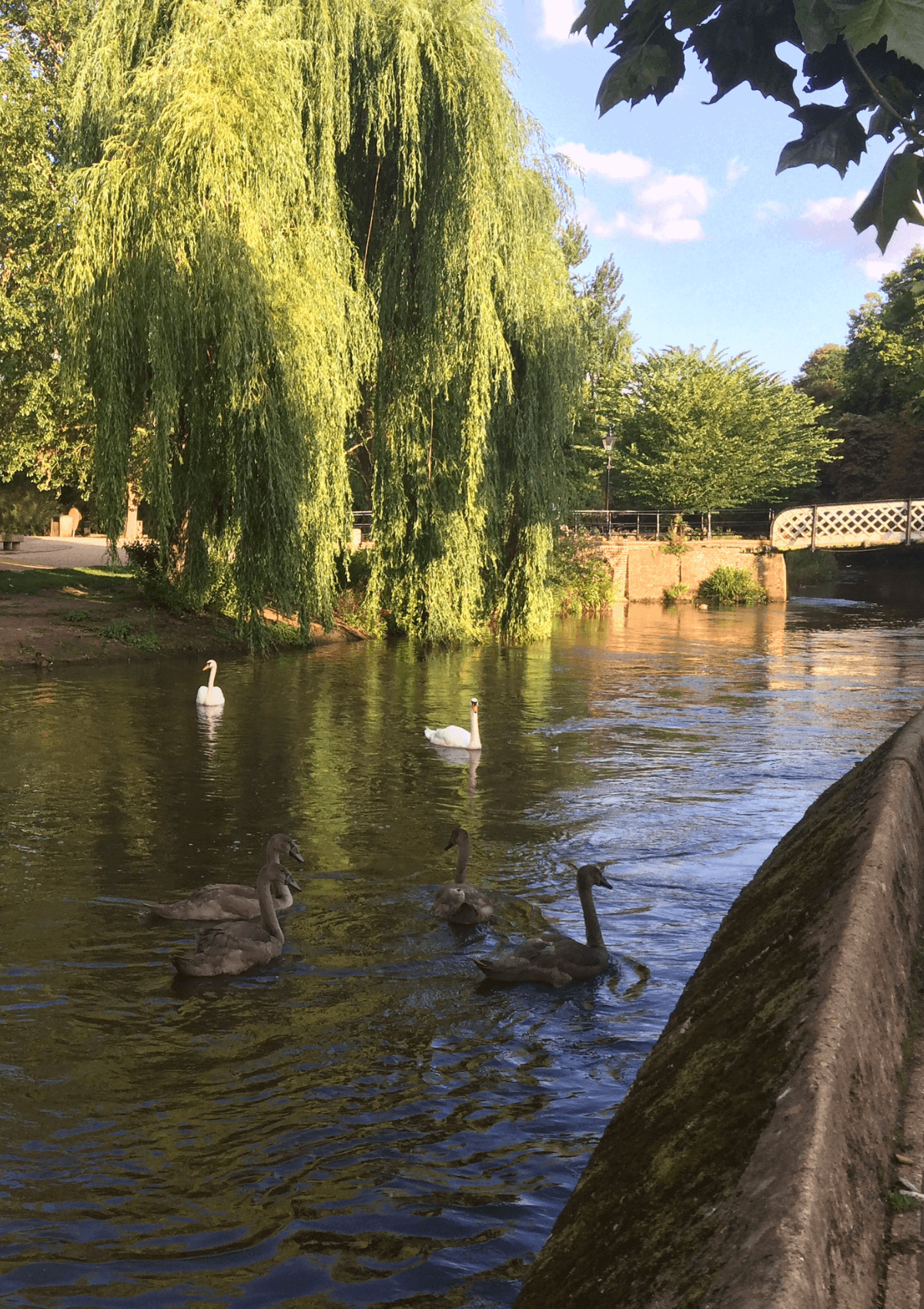 You need a licence to paddleboard on the River Wey, and you can find all the info you need to book this here. If you choose to take the Guildford to St Catherine's Lock trail, you'll go through the busy town centre, past old railway bridges, the wharf, and other points of interest. Although it's one long trail, you do have the option of returning to your starting point to make it a round trip. If you have the license, the right equipment and good weather, this is one of the best spots for paddleboarding in Surrey, by far.
3. Paddleboarding on Buckland Park Lake, Reigate
Buckland Park Lake paddle boarding is some of the best paddle boarding Reigate has to offer, and maybe even Surrey as a whole. There, you can learn from and rent equipment from the Surrey Hills Adventure Company (SHAC) which offers private lessons to either individuals, families, or groups of up to five. The lake is a stunning, peaceful former quarry located between Reigate and Dorking, in the small village of Buckland.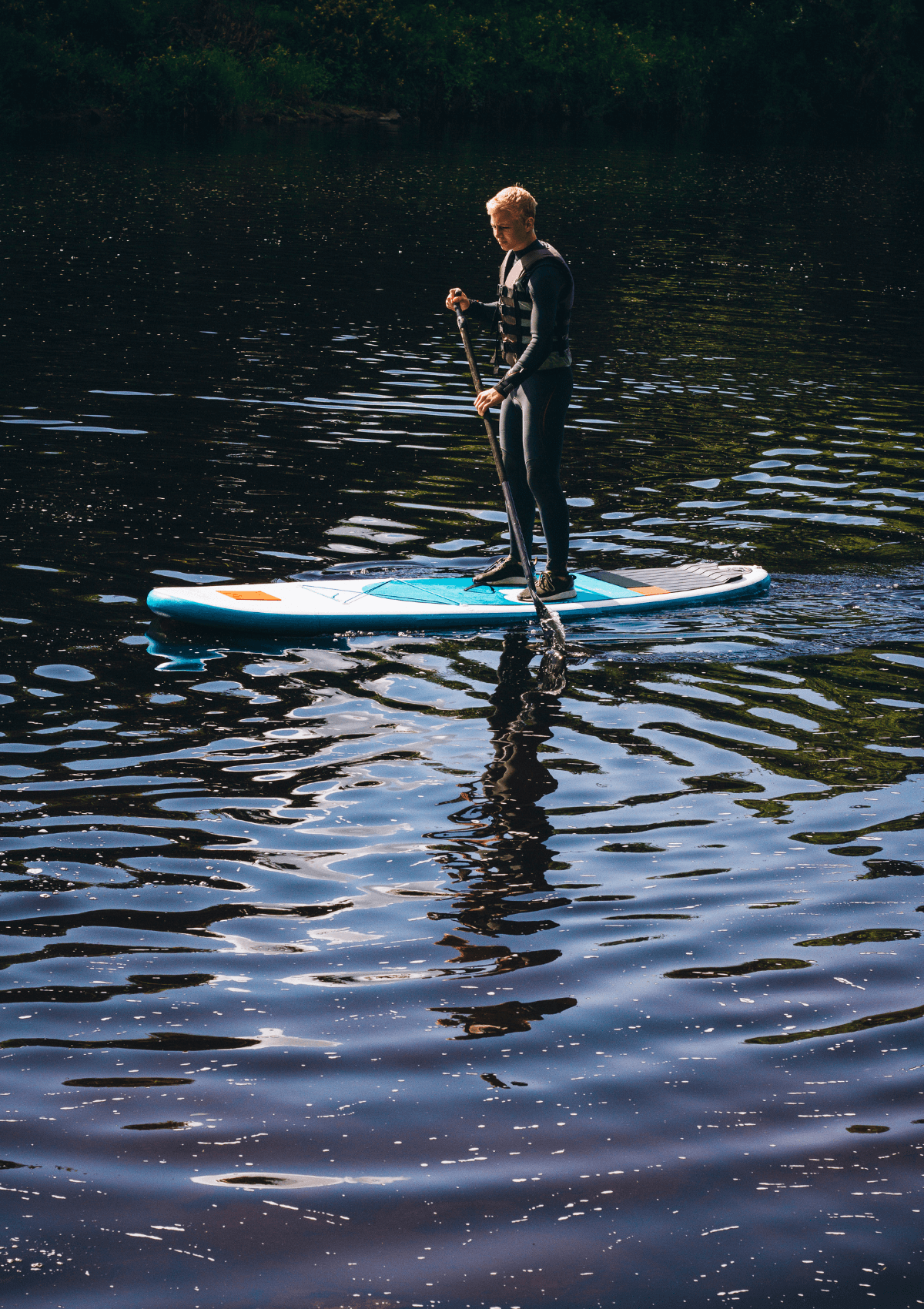 There's also a sandy beach on Buckland Park Lake where you can relax and swim from, but you do need to book in advance and fill out an online form to make sure you get a spot, especially in summer when it's busy. With tonnes of wildlife in the area, a beach to lie out on, and plenty of paddle opportunities, Buckland Park Lake offers some of the best paddleboarding in Surrey.
4. Paddleboarding on the River Thames, Walton-On-Thames
Walton-on-Thames is a beautiful area whether you're walking along the river or paddleboarding on it. The Blue Chip SUP School is a stand-up paddleboarding centre based near Walton-on-Thames offering VIP lessons and paddle-based activities for anyone who would like to try it out — beginner, pro, and everything in between.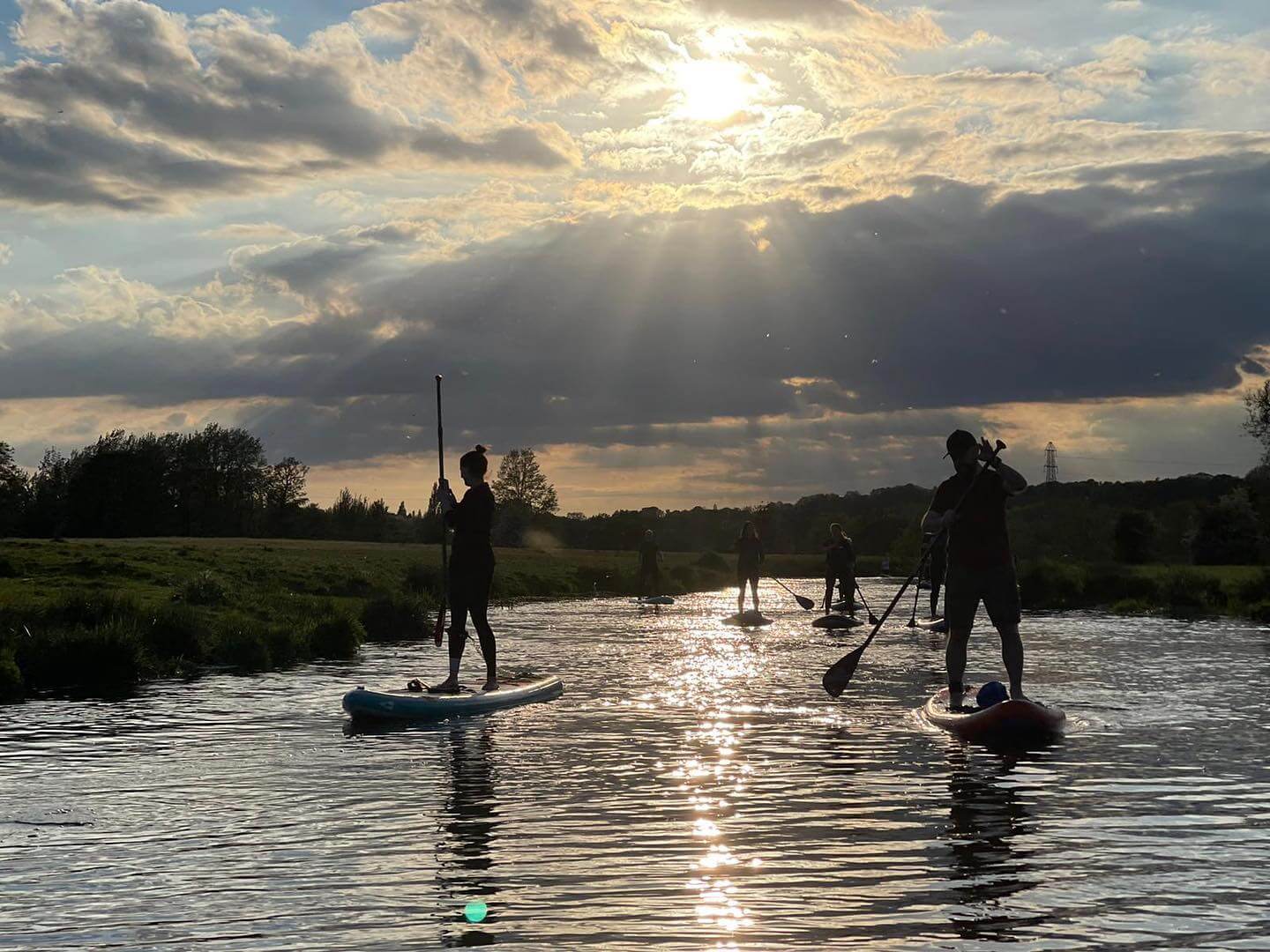 Their courses are tailored to the individual, so no matter what level of experience you consider yourself to have, they'll be able to challenge you and ensure you're having fun. They offer creative SUP sessions too, like SUP polo games, SUP yoga or pilates, guided SUP tours, "Paddle & Pint" corporate activities, stag/hen SUP events, and much more. If you want to go paddleboarding in Surrey you should definitely check this place out.
5. Paddleboarding at Quays Wake & Ski, Mytchett
Looking for paddle boarding near Woking? This place has got you covered. Although you can't use your own paddleboards here, Quays Wake & Ski offers stand-up paddleboarding opportunities on the lake from relaxing sessions to more intense workouts, with all equipment for hire. If it's your first time, they'll make sure you have all the training you need to get out on the water with confidence, including tips for balancing, how to hold the paddle, and more. ​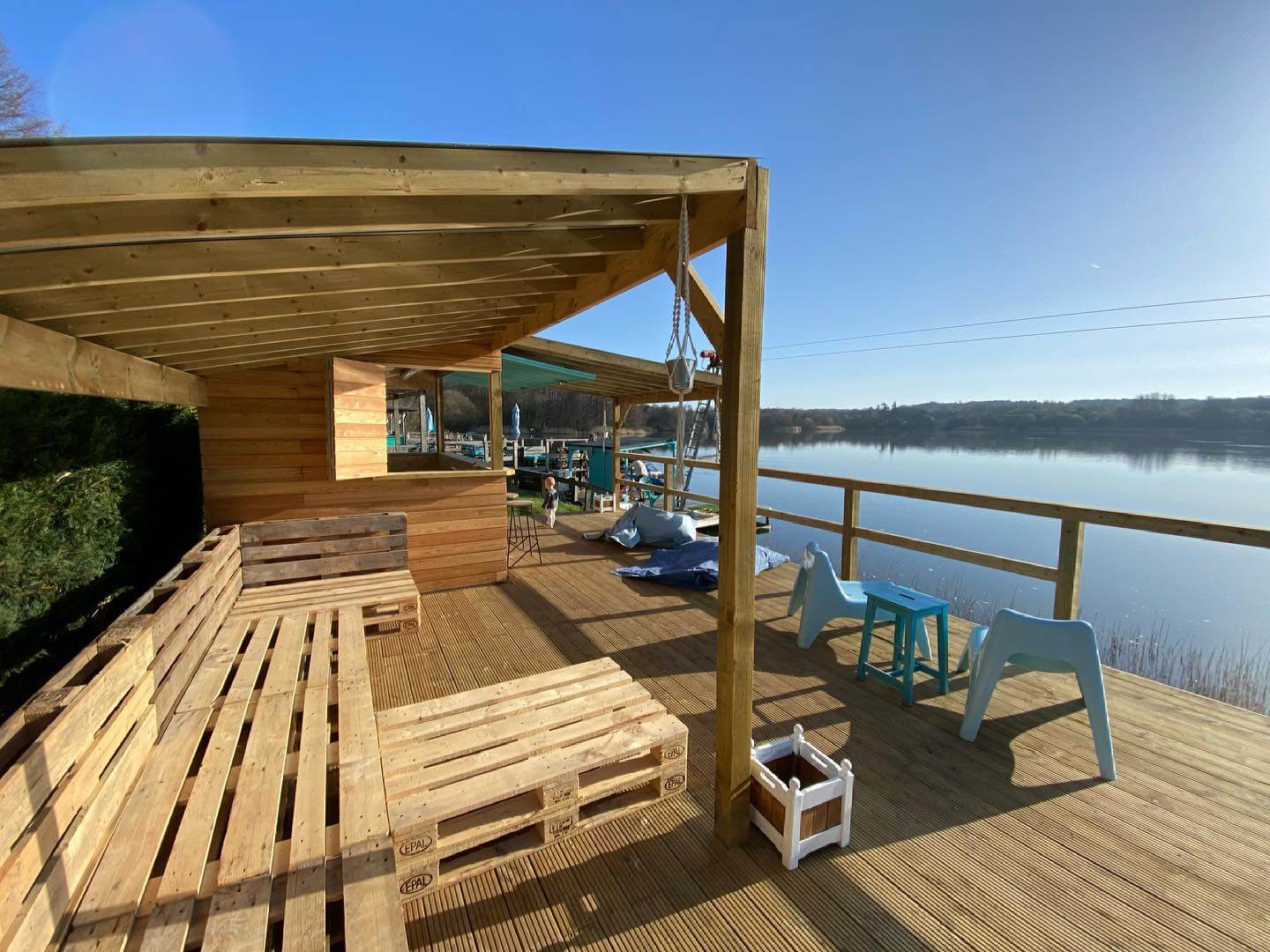 Quays Wake & Ski is in a really beautiful spot on a fresh-water lake that you won't want to leave, although keep in mind it can get busy, especially in the warmer months. This is a great place for both complete beginners feeling the nerves, and experienced pro paddlers ready to get stuck in without much assistance. Either way, this spot definitely has some of the best paddleboarding in Surrey.
6. Paddleboarding next to Thorpe Park, Chertsey
Fancy paddling on the river with an epic view of the Thorpe Park rollercoasters behind you? LDB SUP operates on Abbey Lake, which is adjacent to one of the best theme parks in England. Is that a recipe for the best day out in England ever, or what?!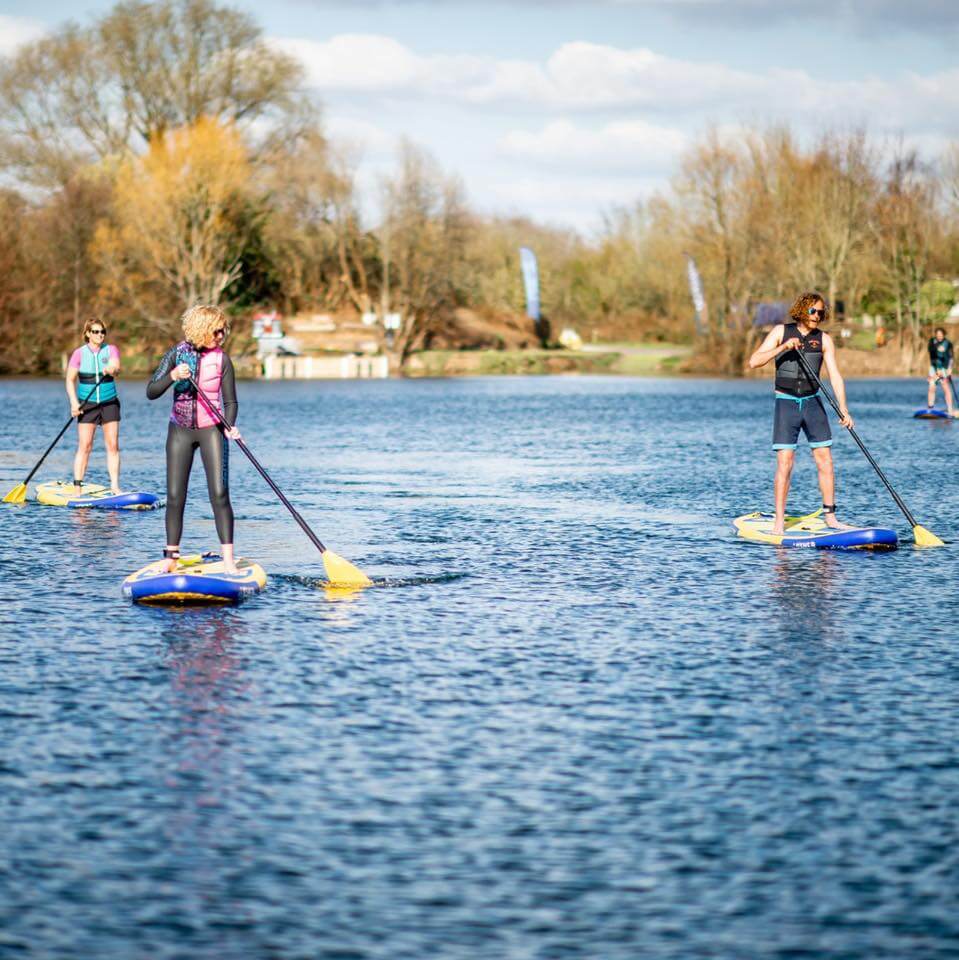 Stand-up paddleboarding is fun no matter where you do it but you can't beat a great view, and with Thorpe Park as your backdrop you'll hear the screams from rollercoasters while you paddle along on this beautiful lake in the heart of Surrey. LDB SUP offers everything you need to paddle board within their designated zones, but if you like you can bring your own paddleboard and launch from there. With such a unique setting, this is undoubtedly some of the best paddleboarding in Surrey.
READ MORE: Ultimate Guide to Lightwater Country Park, Surrey
7. Paddleboarding on the River Thames, Richmond
There is ongoing debate about whether Richmond counts as London or Surrey, but we'd like to think this quieter, more tranquil riverside setting has more of a Surrey vibe! If you've been paddleboarding in London on the River Thames, you might get a slightly different experience doing it in Surrey; same river, much more countryside. Head out to Richmond and you'll find Back of Beyond Adventures, who offer lessons and self-guided sessions throughout the week and most weekends.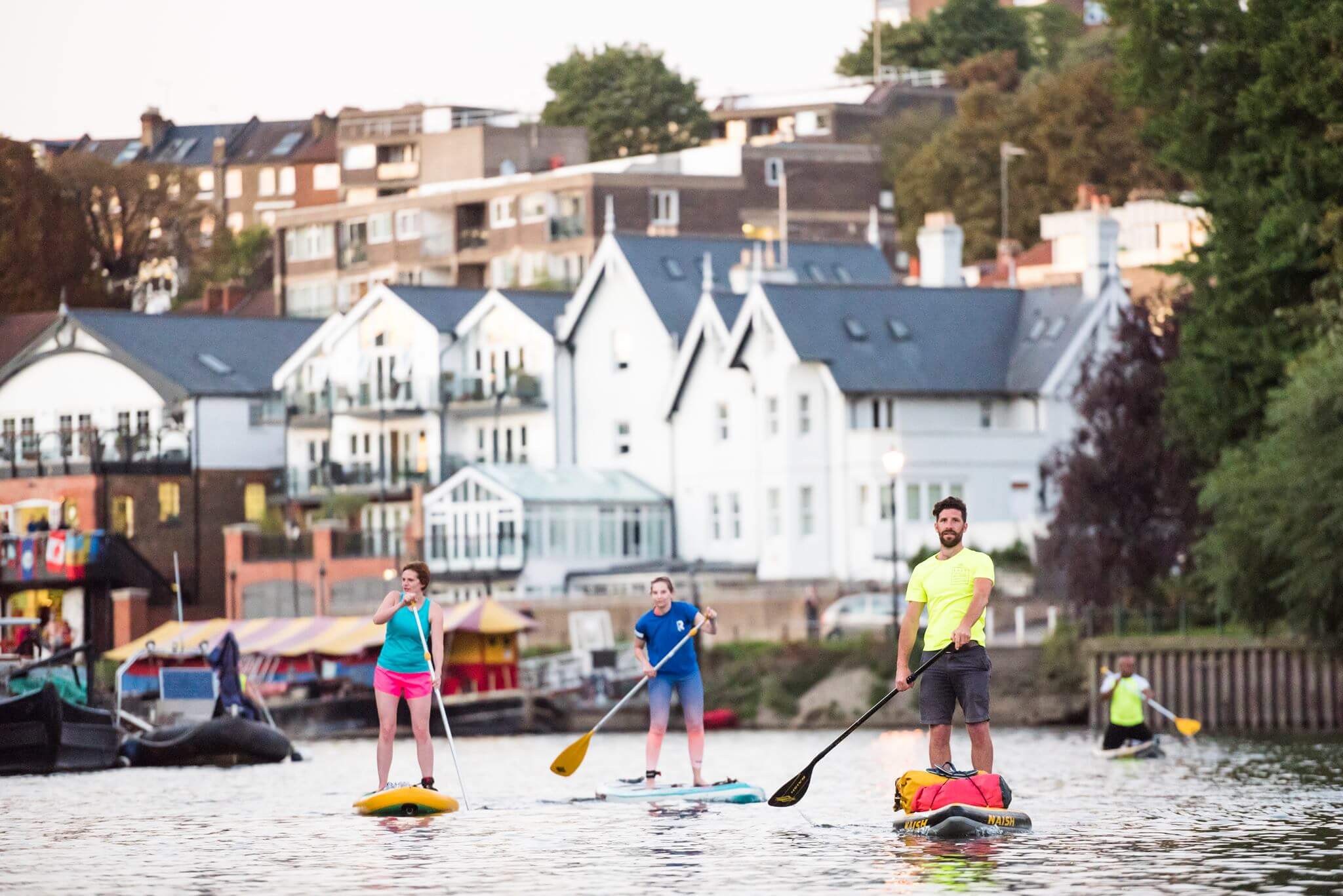 Richmond has a scenic route along the Thames packed with waving passers-by and plenty of cosy pubs to end your trip at. Whether you're looking for a beginner, intermediate or advanced session, Back of Beyond Adventures can get you set up for paddleboarding in Surrey.
Paddleboarding in Surrey
These are just a few of the best spots to go paddleboarding in Surrey. With so many great places to choose from, you're bound to find the perfect location to suit your needs. Looking for a leisurely paddle? Or more of a challenge? Either way, you'll find a lake or river on this list with your name on it. Have fun paddleboarding in Surrey!
Quick List: 7 of the Best Spots to Go Paddleboarding in Surrey
1. Paddleboarding at Mercers Country Park, Redhill
2. Paddleboarding on the River Wey, Guildford
3. Paddleboarding on Buckland Park Lake, Reigate
4. Paddleboarding on the River Thames, Walton-On-Thames
5. Paddleboarding at Quays Wake & Ski, Mytchett
6. Paddleboarding next to Thorpe Park, Chertsey
7. Paddleboarding on the River Thames, Richmond
---