Lightwater Country Park: Your Ultimate Day Out Guide
Heading to Lightwater Country Park on your next sunny day out? This brilliant park sits near Woking and Camberley in Surrey, beside Lightwater Village, and offers tonnes of summer fun for the whole family no matter what you're into. From walking routes to things to do with the kids, there's plenty for you to discover in this day out guide to Lightwater Country Park.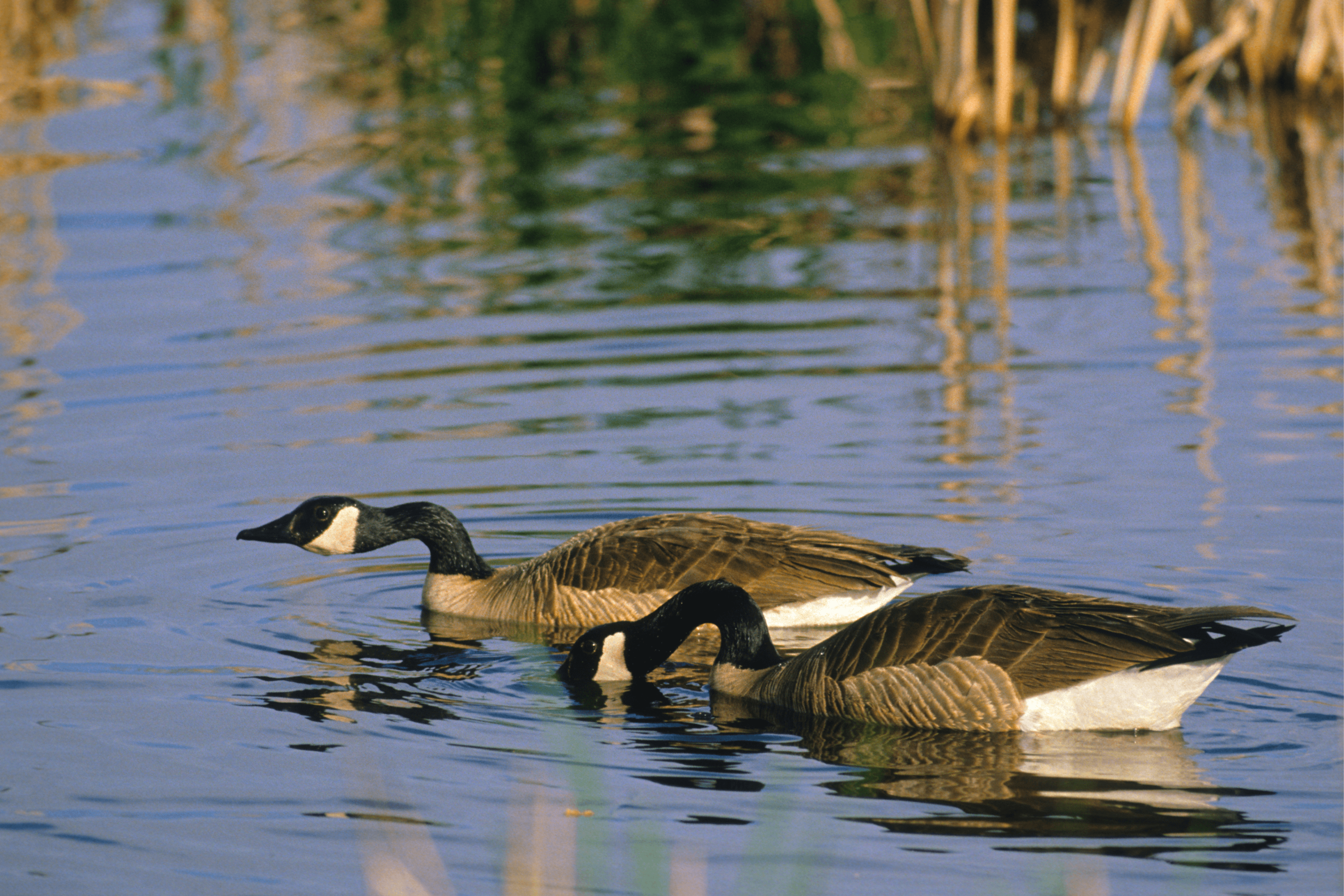 There are so many brilliant days out in Surrey for all the family, but one that you'll want to prioritise in summer is a trip to Lightwater Country Park. This 59 hectare space is predominantly heathland, but features ponds, gorgeous woodland, stunning meadows and much more to marvel at on your visit.
Lightwater to London is around 1 hour to 1 hour 15 minutes by car or by train, so it's a great day out if you want to get away from the city and into nature without going too far. Plus, Lightwater car park is free!
You'll find plenty to do in Lightwater Country Park, from wildlife spotting to kids activities and more, so if you're looking for parks in Lightwater to entertain for the day, head to this great spot and use our day out guide to Lightwater Country Park to find the best things to do there.
1. Take a swing at Lightwater Adventure Golf
Whether you call it adventure golf, silly golf, or something else, Lightwater Country Park crazy golf is always a great time. The small but fun 18-hole course can be found in the park, and you'll try to get your ball through many an obstacle that will leave you either scratching your head in bewilderment or celebrating your big win.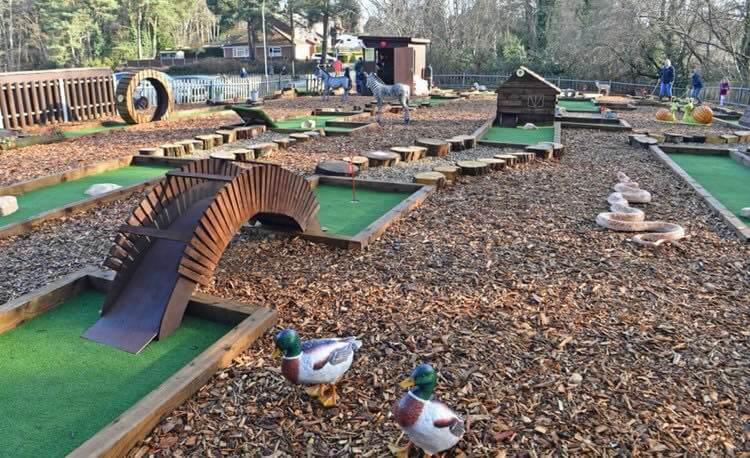 You'll find the Adventure Golf course opposite the pond, and you can walk in on the day and wait for a spot, or book ahead online to ensure quick and easy entry. The theme is wildlife, so watch out for the animals you might spot along the way. We had to include this in your day out guide to Lightwater Country Park because whether you're a keen golfer or not, no one can resist smiling during crazy golf!
2. See the Bench of Hope
Fans of the Netflix series After Life, starring Ricky Gervais, might remember the scenes where the main character sits on a bench in the TV series with his dog nearby, thinking of his late wife. As part of an initiative from the suicide prevention charity CALM (Campaign Against Living Miserably) to support people struggling with their mental health, Lightwater Country Park has installed a simple bench overlooking Hammonds Pond, called the 'Bench of Hope'.
Anyone who visits the bench can access mental health resources from CALM using a QR code, which, for anyone struggling, could provide much-needed support in a time of crisis. While the bench has been installed to help people access more mental health resources, it's a nice feature of the park to add to your sightseeing tour while you are visiting, and may prompt discussions about the importance of taking care of our mental health. A heart-warming addition to your day out guide to Lightwater Country Park.
3. Go fishing (or learn to fish)
For those who love to fish on their days off, we're including an extra special treat in this day out guide to Lightwater Country Park. Hammonds Pond is one of the best places in the area to visit for a spot of fishing, where you can try to catch roach, perch, carp or bream. You can purchase a day ticket which is valid from dawn 'til dusk, and this must be bought in advance through their Fishing Permit form — you can find more information on booking here.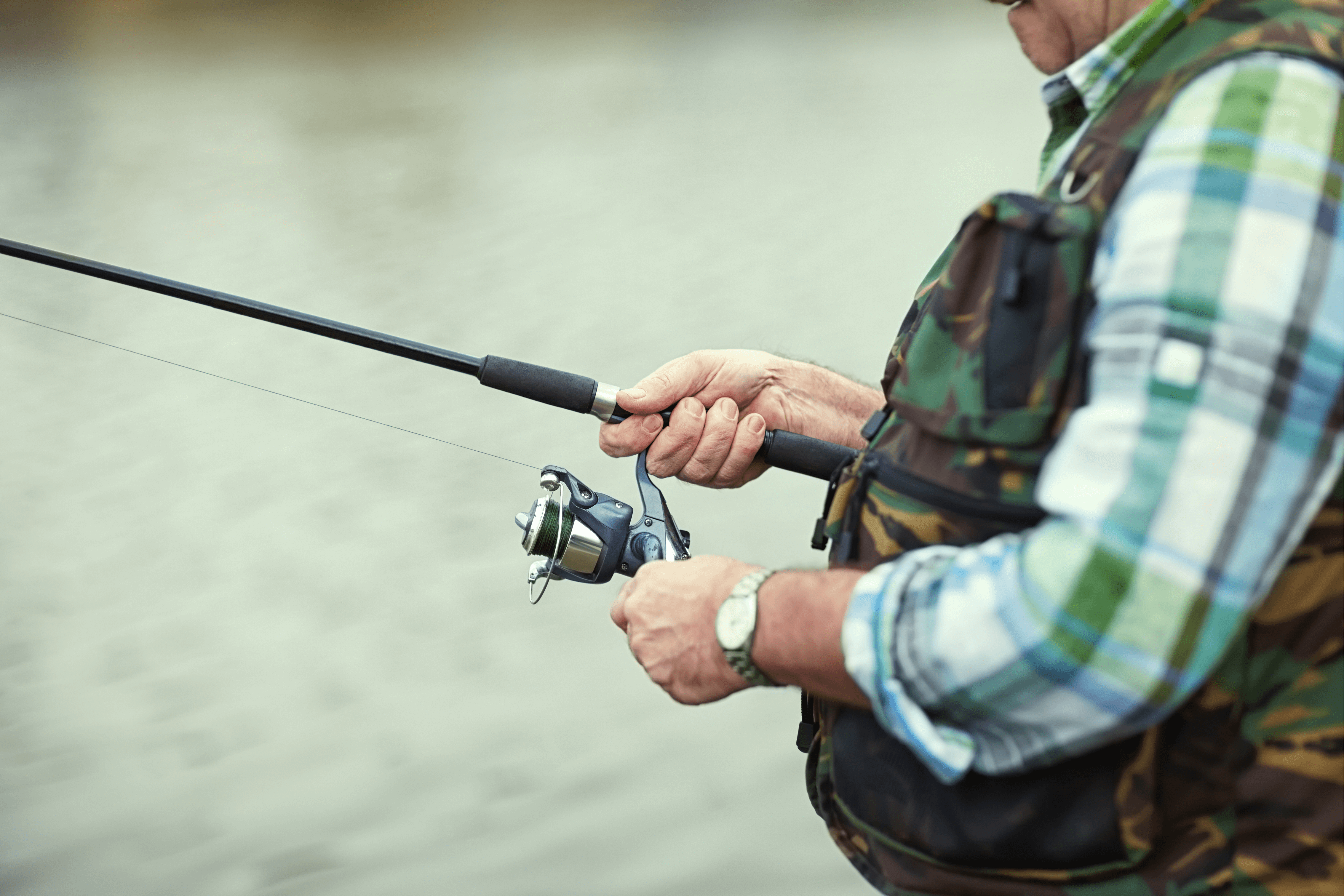 Keep in mind that you'll need a valid Environment Agency rod licence for the mixed course fishing offered at Lightwater Country Park, and any children under 16 must be accompanied by an adult while fishing.
If you're brand new to fishing, they offer education sessions too for £30 per session, with taster sessions for ages 8 and up at Hammonds Pond. All the equipment you need is supplied in these sessions, and with a cafe and toilet on site, this is a fantastic place to set up for the day and fish, or to learn how for the first time. You can find out more information and book here.
4. Take the kids to the playground
All the best parks have a playground for the kids, and we have a really great one to include in this day out guide to Lightwater Country Park that the kids will be talking about days later.
After an £80k renovation, this playground is definitely one of the best around, with two multiplay units, a climbing frame, an activity net, lots of fun swings, an agility trail, steel drums for musical children and the "rock 'n bowl roundabout" which the kids are guaranteed to love since the design was decided after consultations with local children. You'll find the playground next to the cafe, so it's a great spot to take a break with a coffee and enjoy the fresh air.
This is a great spot if you're looking for a kid-friendly day out at Christmas in Surrey.
5. See if you can spot a goat
One of the most unique features of Lightwater Country Park is its grazing goats. These fun animals are brought in on loan from the Surrey Wildlife Trust as part of the park's conservation works from around April to July each year, so it's always a great time to visit the park and see if you can spot some.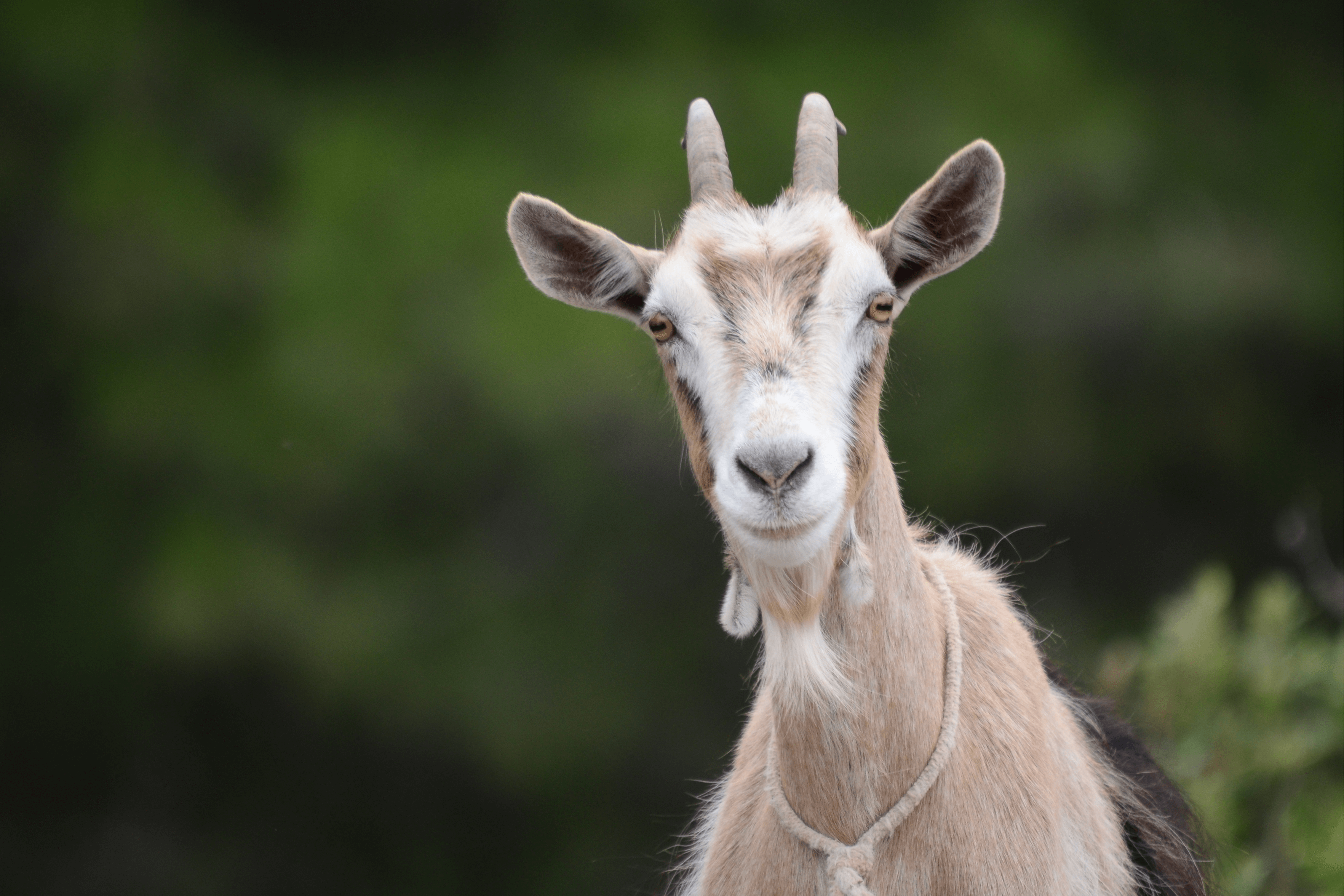 The goats eat the scrub in the park which helps to maintain the heathland and support its wildlife ecosystem, and there are usually around 20 visiting goats who call the park their summer home. You can learn more about these occasional visitors on the bulletin board outside the café, but we had to add them to your day out guide to Lightwater Country Park since they are always so fun to see.
6. Explore the park on a walking trail
Since the park is around 59 hectares, there are some fantastic Lightwater Country Park walking routes that are always worth trying out if you brought your walking shoes along. There are lots of options to choose from, walking through heathland, woodland, meadows, scrub, and past ponds and bogs.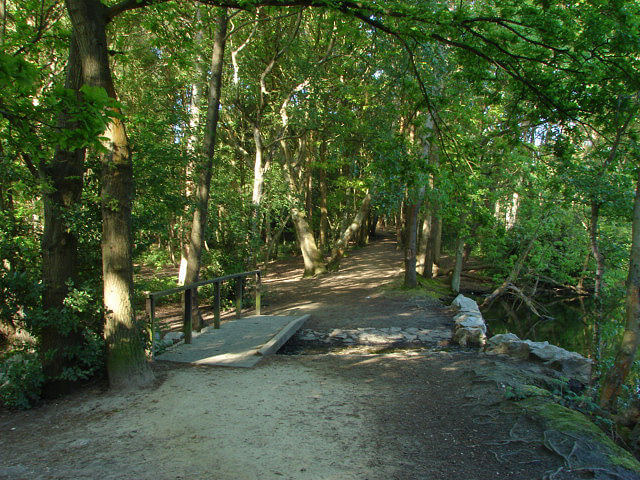 There is an easy access trail with a hard surface which makes it accessible to anyone who would like to see some of the park's best bits, including:
The Heathland Visitor Centre, where you can learn more about Lightwater Country Park and its heathland terrain.
The heathland itself, that grows on sandy soil and features low growing heather. There are lots of nesting birds, insects, snakes and lizards in this area, so keep your eyes peeled.
Hammonds Pond, which is also home to lots of wildlife. This is where you can come to fish, or just walk around it and take in the beautiful views. You might spot wildlife there such as herons, geese, ducks and more.
The woodland areas are made up of trees such as Scots Pine, Silver Birch, Oak, Holly and Sweet Chestnut. They're also home to plenty of other wildlife, so another great place to keep your eyes peeled for any critters such as woodpeckers and other hole-nesting birds. You may also be lucky enough to come across some fungi there too.
Bog Myrtle, the remains of the former Lightwater Bog, is an island covered by a one metre high shrub where you'll notice other wetland plants such as devil's bit scabious, purple loosestrife, and sometimes water lilies. You may also spot wildlife such as Mallard ducks, Moorhens, Coots and Canada Geese.
7. Enjoy a snack in the cafe
A great place to begin your journey at Lightwater Country Park is the cafe, which is open every day from 9.30am to 4.30pm. There you'll find plenty to warm up with on colder days, such as coffees and teas. If you're feeling peckish while at the park, you'll also find freshly made sandwiches and paninis, scrumptious cakes, and in summer there's ice cream for those with a sweet tooth.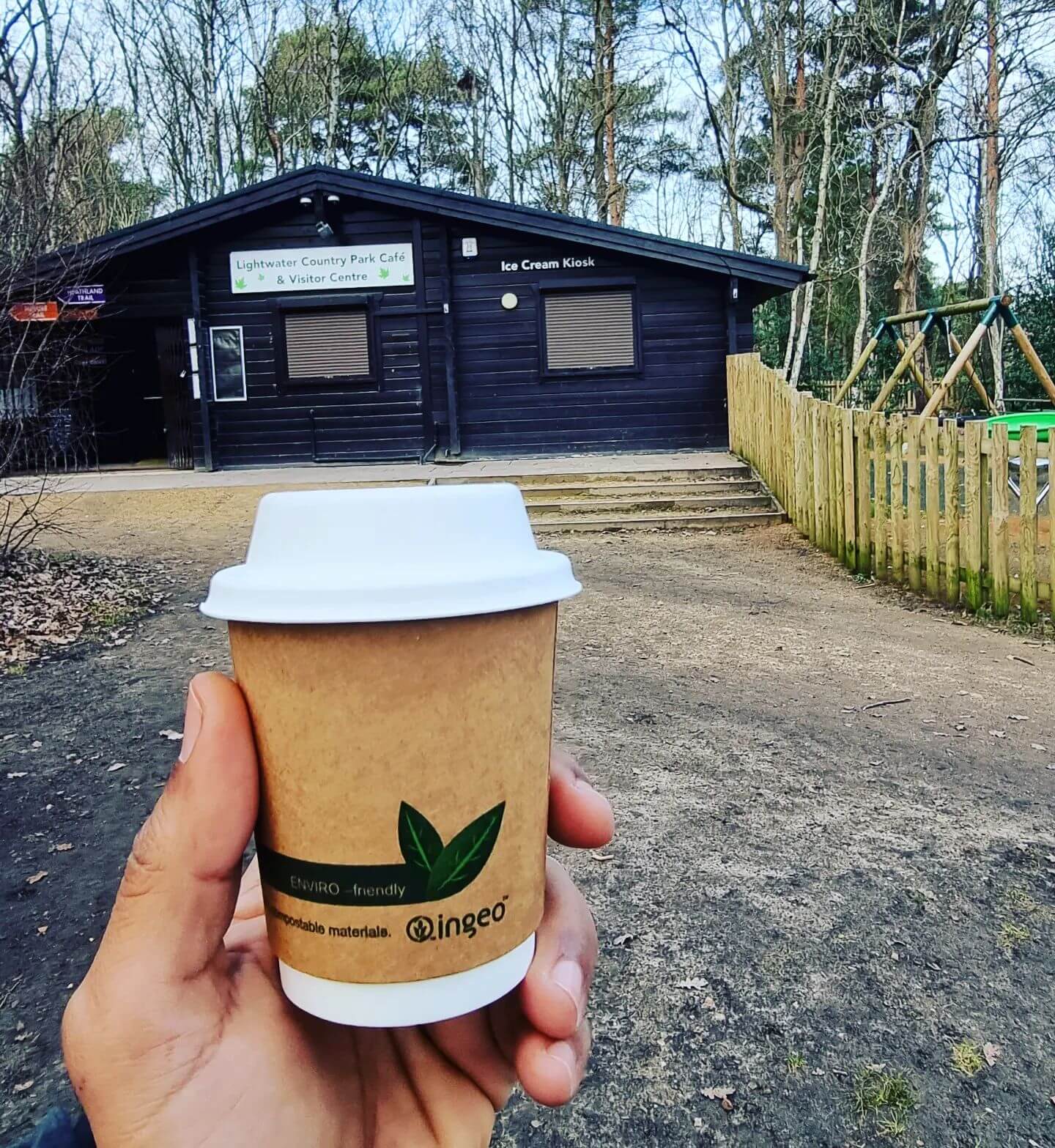 The cafe is dog-friendly, so feel free to bring along your four-legged friends. You can learn a lot about the park while in the cafe thanks to the information panels on display. They'll help you prep for your day out by sharing info about any wildlife that has been spotted that day, so you know where to go first. This is a great stopover for your day out guide to Lightwater Country Park.
Want to check out more of the most amazing parks England has to offer? Take a look at these 10 beautiful National Parks in England and add them to your itinerary after you're finished with this day out guide to Lightwater Country Park.
Quick List: The Best Day Out Guide to Lightwater Country Park
Take a swing at Lightwater Adventure Golf
See the Bench of Hope
Go fishing (or learn to fish)
Take the kids to the playground
See if you can spot a goat
Explore the park on a walking trail
Enjoy a snack in the cafe
---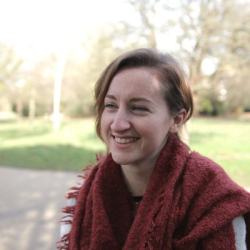 Latest posts by Caitlin McAllister
(see all)