Here are some great days out in Greater Manchester for you to enjoy. Take a look at what to do for a day trip in and around the cities of Salford and Manchester, with this great guide.
Greater Manchester is made up of Bolton, Bury, Oldham, Rochdale, Stockport, Tameside, Trafford, Wigan, and the cities of Salford and Manchester. The northern English city of Manchester is one of the most vibrant and exciting places to visit in the whole of England but the Greater Manchester towns are a must visit when you're in the area too.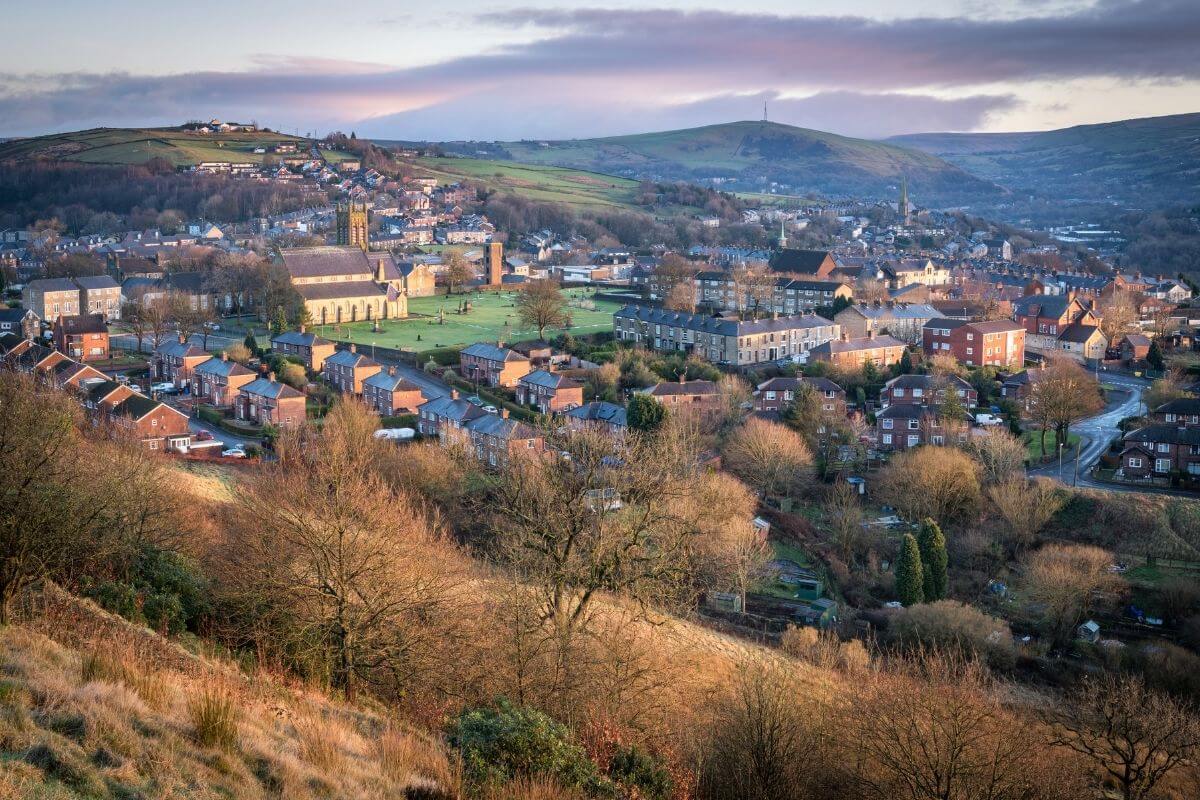 Explore Manchester
Known for its love of the arts, Manchester is also known for its two gargantuan football clubs, Manchester United and Manchester City, which dominate life in the city.
We can trace life in Manchester back to the Romans, and it's home to some of the best historical sights in the country too.
So, whether you fancy a stadium tour of Old Trafford, a tour of Manchester Cathedral, or you want to party alongside some of the world's best DJ's at The Warehouse Project, you're sure to find something that takes your fancy on our exhaustive list of the best things to do in Manchester.
Skip to number 13 if you want to see more days out in Greater Manchester, beyond Manchester City Centre.
---
The best days out in Greater Manchester
Here are all the best Greater Manchester days out, to inspire you to spend more time in this awesome northern county. All the best things to do in Greater Manchester are right here.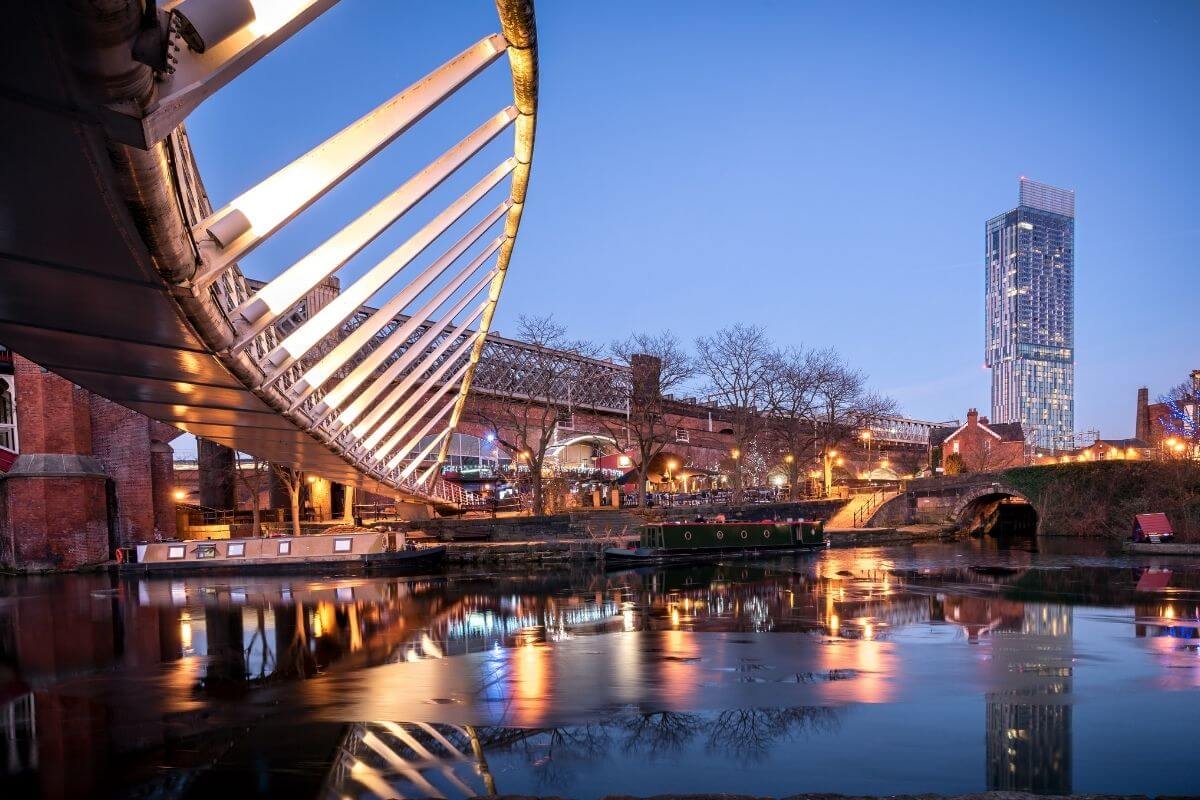 ---
1. Take a football stadium tour
In Manchester, football is life. You're either a red or a blue.
For years under Sir Alex Ferguson, Manchester United dominated English football, racking up the trophies and attracting world class players such as Cristiano Ronaldo, Ruud van Nistelrooy and David Beckham. But following a financial takeover in 2008, the noisy neighbours in blue, Manchester City, emerged from their slumber.
Now managed by arguably the world's greatest coach, Pep Guardiola, Manchester City are more than a match for United these days.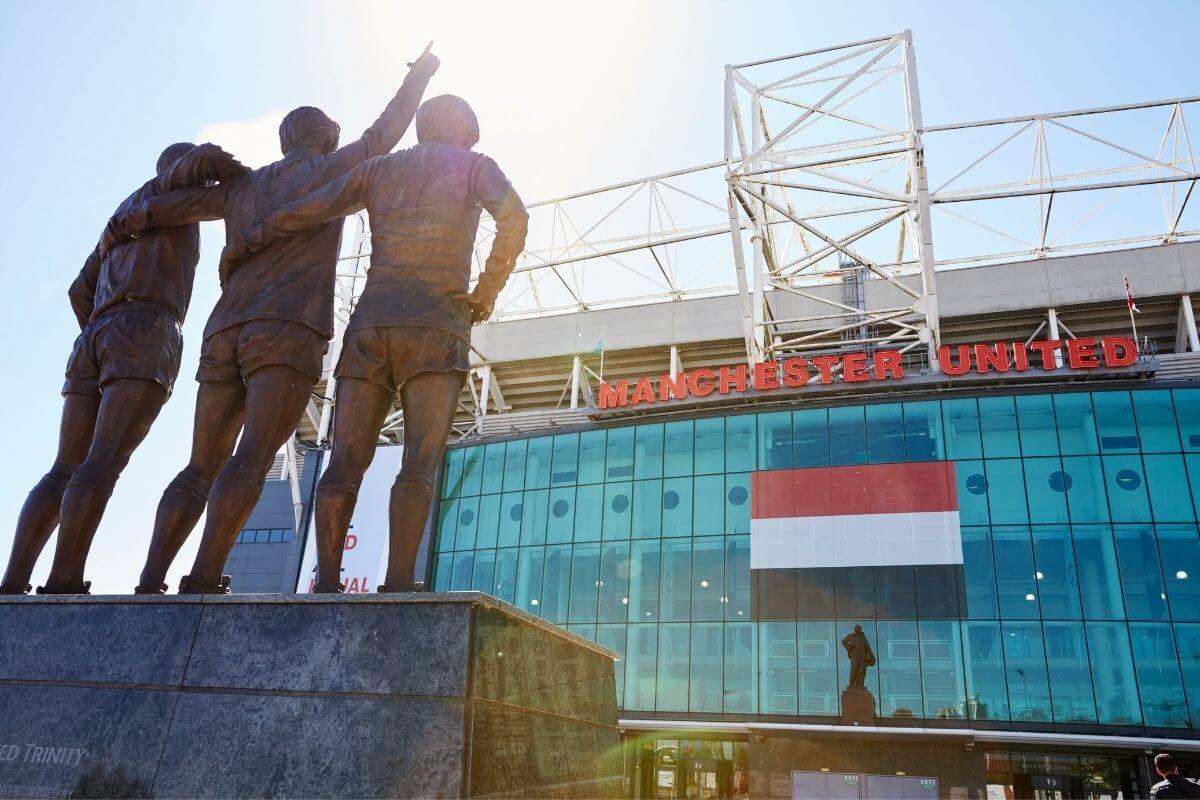 The two clubs play their home matches at Old Trafford (United) and the Etihad Stadium (City) and both offer stadium tours to visitors. Stroll through changing rooms, marvel at the pitch where the players strut their stuff and see the collections of trophies that the two clubs have acquired over the years. At Old Trafford there is an onsite museum too, so you can learn about the history of some of Manchester United's older legends, from Sir Bobby Charlton to George Best.
If the football fan in you says Manchester is blue, not red, you can book a 90-minute tour of Etihad Stadium to learn about the history and triumphs of Manchester City.
---
2. Tour Manchester Art Gallery
The crowning jewel of Manchester's numerous art galleries and located right in the city centre, Manchester Art Gallery is not one to miss. Home to more than 12,500 works of art, it is easy to lose an entire day strolling between the world class paintings, sculptures and photographs which make up the gallery's permanent and temporary exhibits. If you want to buy a piece you'll have to win the lottery first but some of them are free to look around.
The gallery was extended in 2002 and the original building is now connected to the extension by a glass walkway, meaning the space can now house even more artwork. Manchester Art Gallery is one of the best things to do in Greater Manchester for art lovers.
---
3. Go skiing at Chill Factore
If you like your day out in Manchester to be spent getting the adrenaline pumping, then you'll want to pay a visit to Chill Factore. Home to Britain's longest real snow indoor slope, visitors can enjoy a day of skiing and snowboarding, while kids can hang out in the snow play park.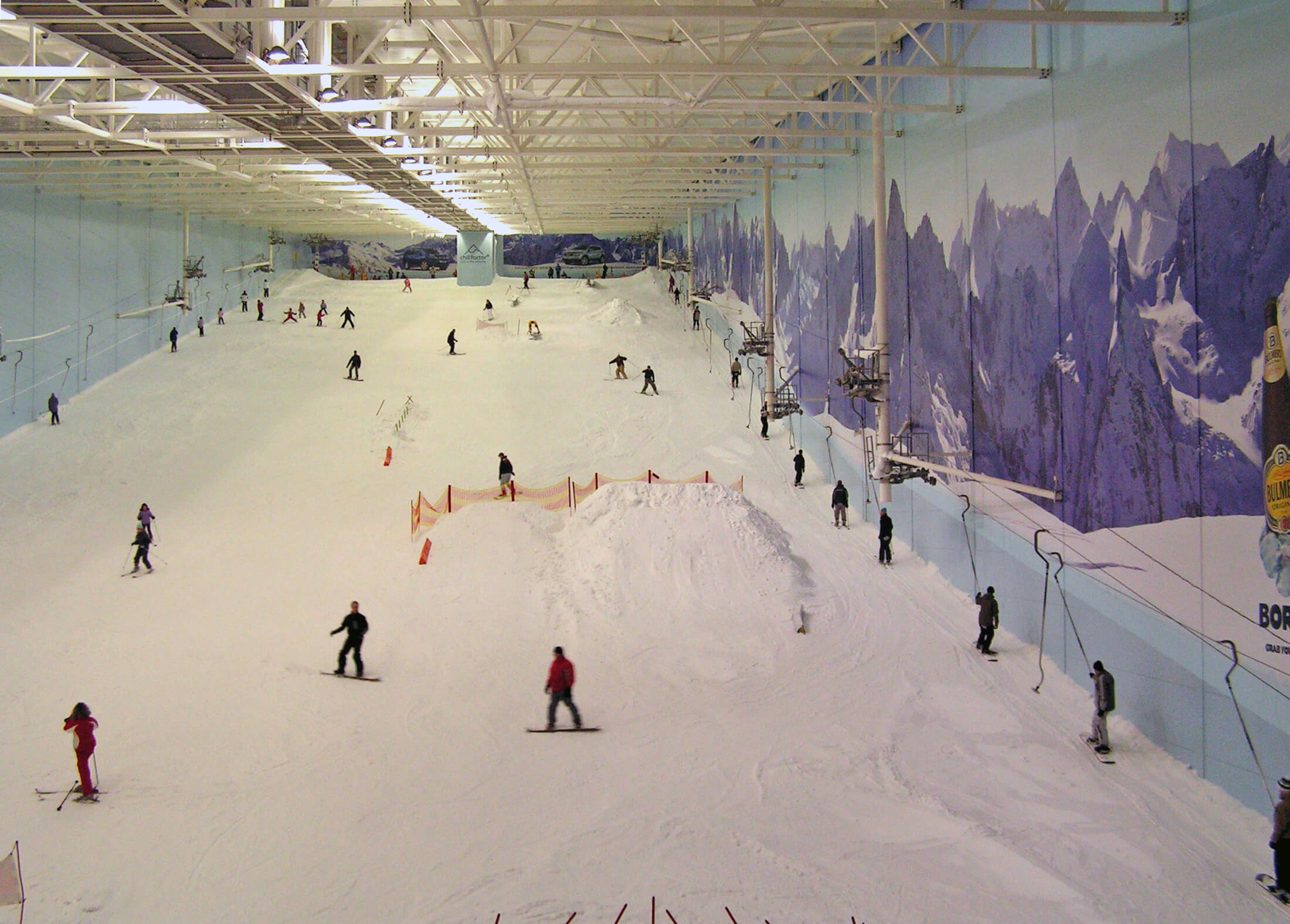 If you've never skied before then you can get lessons at the centre or if you'd prefer to give it a miss then you can enjoy a coffee and a bite to eat at the onsite restaurant, while the rest of your family or friends hit the slopes. Chill Factore is without a doubt one of the best indoor ski slopes in England and makes for a great family day out in Greater Manchester.
Looking for date ideas in Manchester? This could be a great shout to keep you busy, and maybe, somehow, romantically fall over together. Like in the films.
---
4. Visit the National Football Museum
Another one for the football fans, the National Football Museum isn't dedicated to either of the Manchester clubs, but to football in general.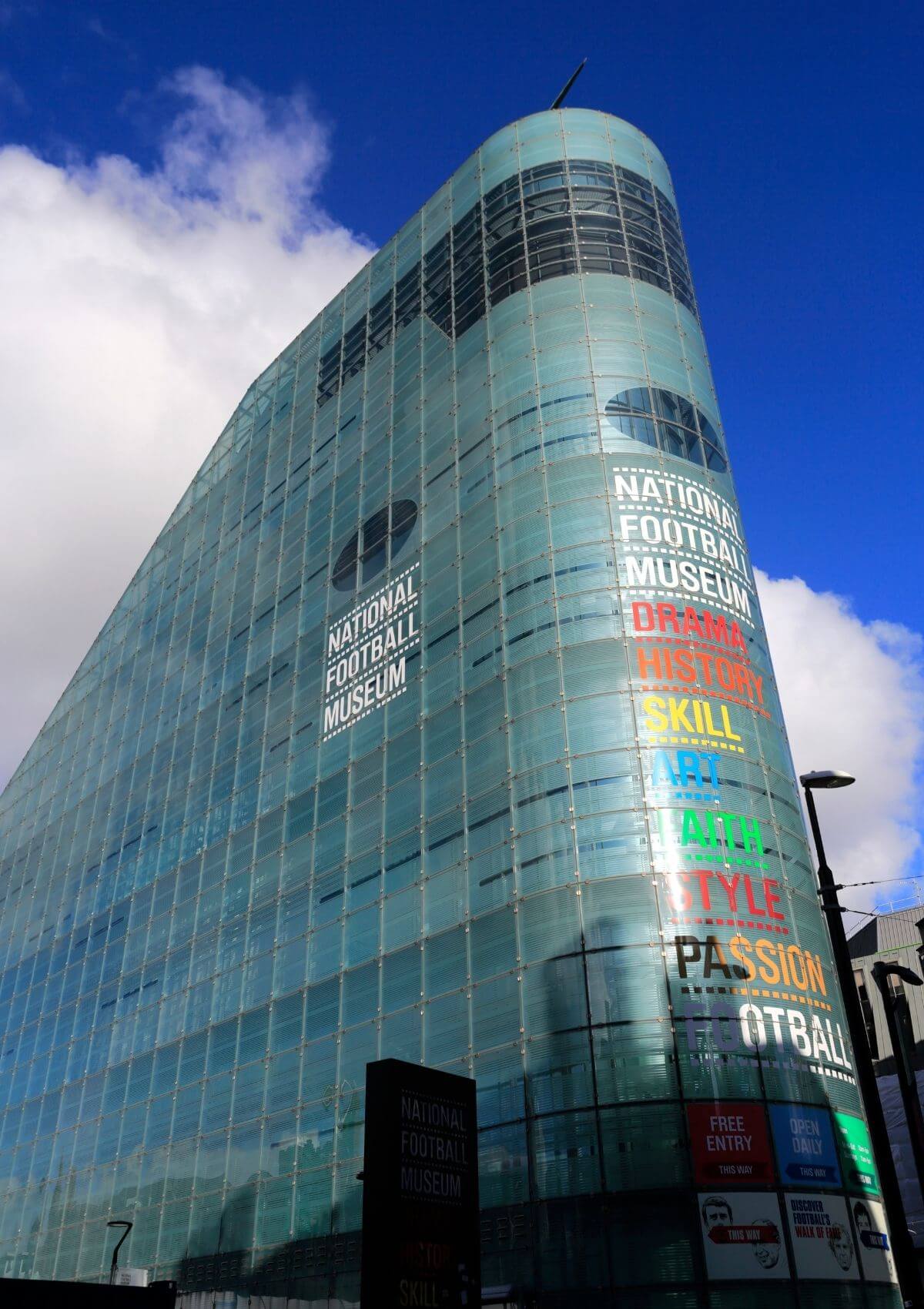 Home to the world's largest collection of football artefacts, exhibits at the museum include the story of England's famous World Cup win in 1966, an exhibit dedicated to the Brazilian legend, Pele, and a section telling the stories of players and fans from the First World War.
There is no better day out in Greater Manchester for a true football fan. Trophies, kits, balls and more are on display, charting the story of the nations favourite sport throughout history.
---
5. Explore the Northern Quarter
The Northern Quarter is perhaps the must-visit region of the city if you have limited time. Packed full of small independent shops, trendy cafes and hip bars, a wander around the area is a great way to spend a few hours. Be great to win with Lottoland before you venture here!
Affleck's Palace is a one-stop-shop for shopping, while numerous art galleries have popped up around the Quarter, selling a range of locally produced and international art.
When evening falls, the Quarter bursts into life, with jazz bars and live music venues full of revellers enjoying some of the city's craft beers. Piccadilly Records is a great place to shop for vinyl records, attracting music lovers from all over the country. And if you get hungry, you can file into one of the independent eateries, selling a range of locally sourced meals and snacks.
Just follow the queues!
---
6. Relax in Heaton Park
You can't always trust the weather in the north of England, but if you get lucky and the sun is shining than what better way to enjoy your day in Manchester than with a picnic in the park?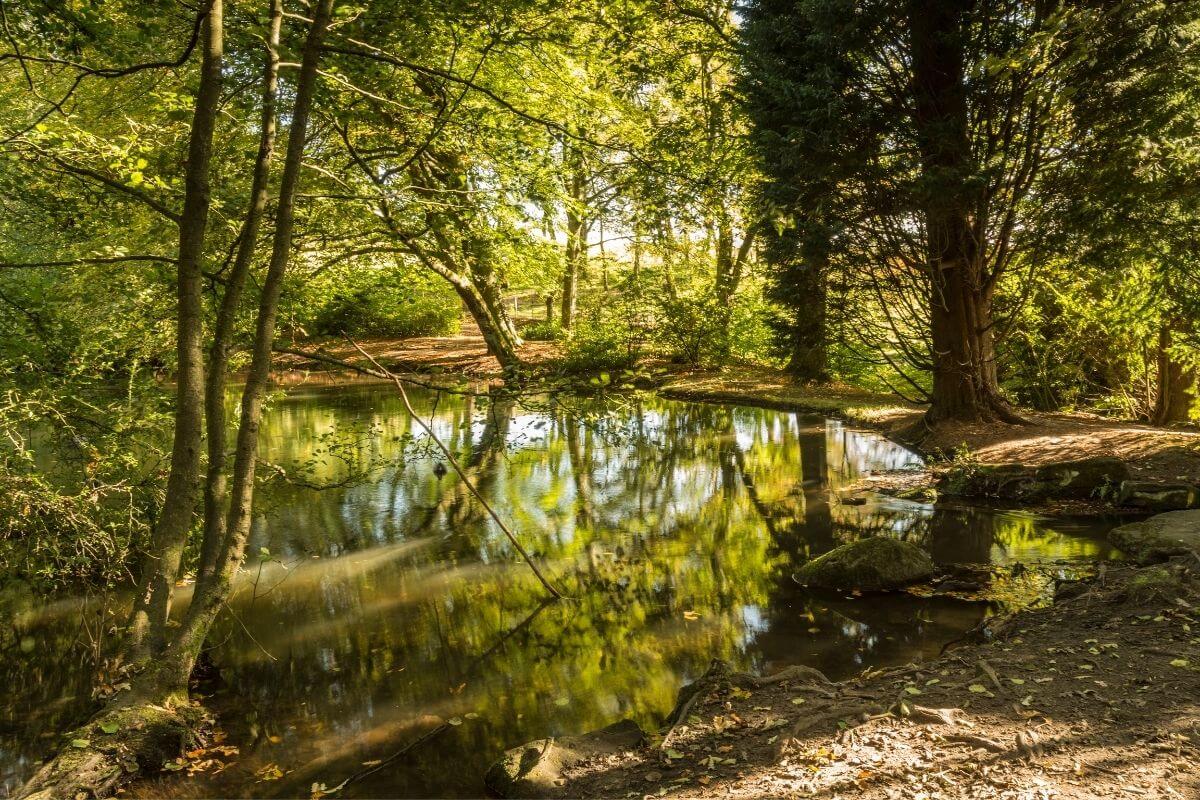 Heaton Park is the largest public green space in Europe and its 600 acres comprise an Animal Centre, a well-preserved woodland and the Heaton Park Tramway, as well as the impressive Heaton Hall, all worthy of a visit. It's one of the best free days out in Greater Manchester.
The park also hosts a number of international festivals and events, including the music festival Parklife in the summer, so be sure to check out what is on ahead of your visit!
---
7. Visit the Manchester Museum
The main focus of the Manchester Museum is archaeology and natural history, and visitors will be dazzled by its main exhibits. The most famous of these is probably Stan the T-rex, a near complete and well-preserved skeleton of the greatest predator to ever walk the planet.
Other exhibits include one on the natural history of Manchester and a vivarium. This fascinating exhibit is home to a live collection of reptiles and amphibians, including some of the world's rarest frog species. Some of these, such as the Lemur Leaf Frog are on the brink of extinction in the wild and captive breeding programs initiated by the museum are helping to preserve these rare species.
---
8. Sample local craft beer
The craft beer scene in Manchester is well-known and worth exploring if you're visiting the city and love a pint.
Many independent bars and breweries sell locally brewed real ales and craft beers, and Manchester even plays host to an annual beer festival. Some of the best bars and breweries to try include Port Street Beer House, Beermoth and The Hope, all fabulous venues selling a range of premium craft beers.
---
9. Wander through Chinatown
Chinatown in Manchester is the second largest in the United Kingdom, home to a range of authentic restaurants, shops and supermarkets. A large Chinese archway greets you on arrival into the area.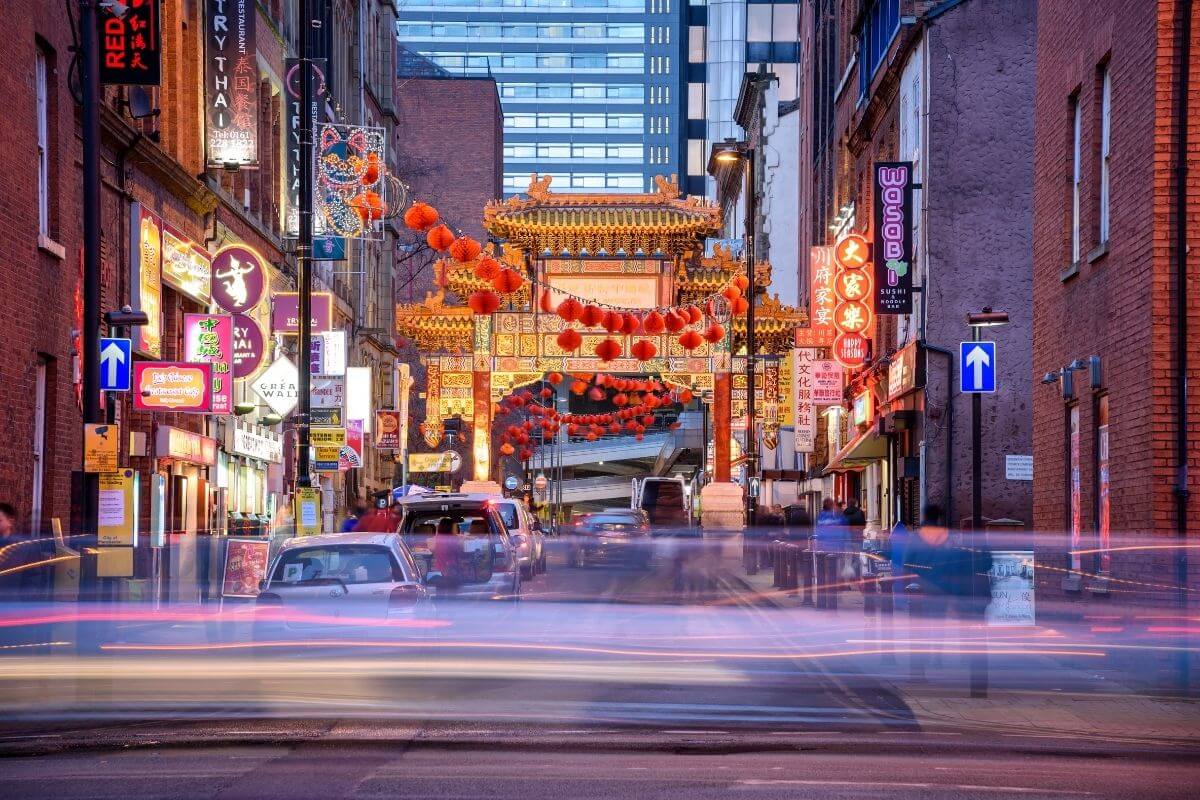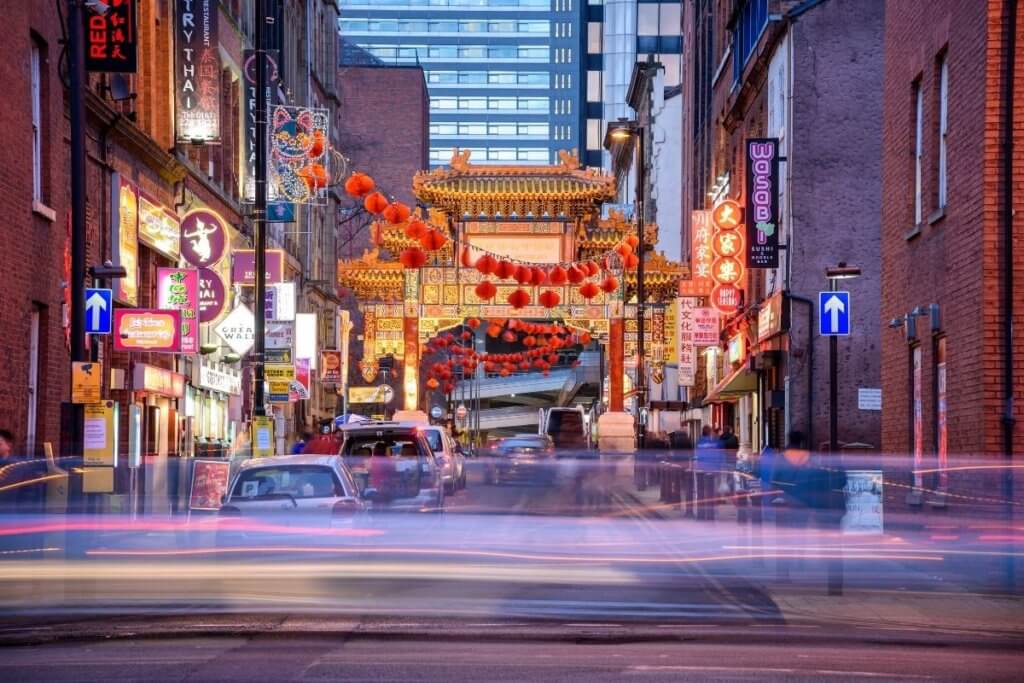 The best place to head for a bite to eat is arguably Red Chilli, an authentic Chinese restaurant located in the basement of a store. You can also spend some time browsing the shops for traditional products and toys or buy your own ingredients if you're spending a few days in Manchester and fancy cooking a meal for yourself.
One of the best things to do in Greater Manchester if you're a real foodie!
---
10. Make your own gin at Manchester Gin
Everyone like a gin and tonic, right?
And what better way to spend your day out in Manchester than by sampling a range of different varieties and even distilling your own bottle?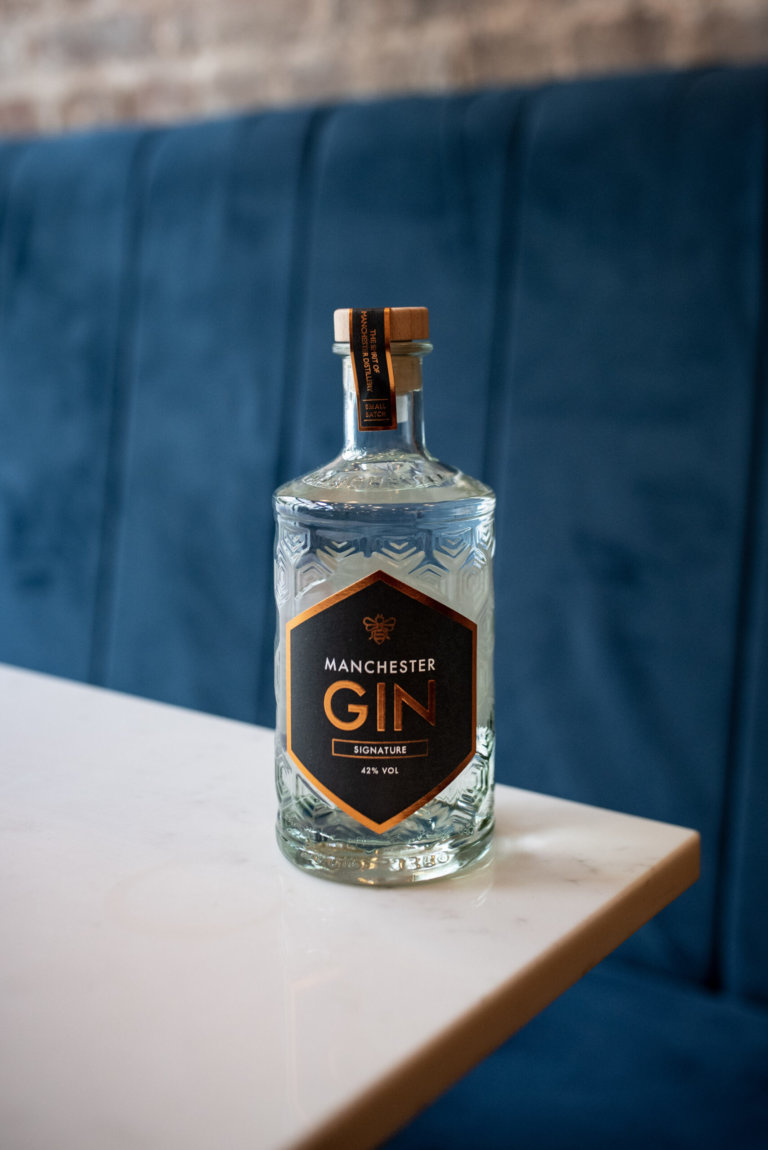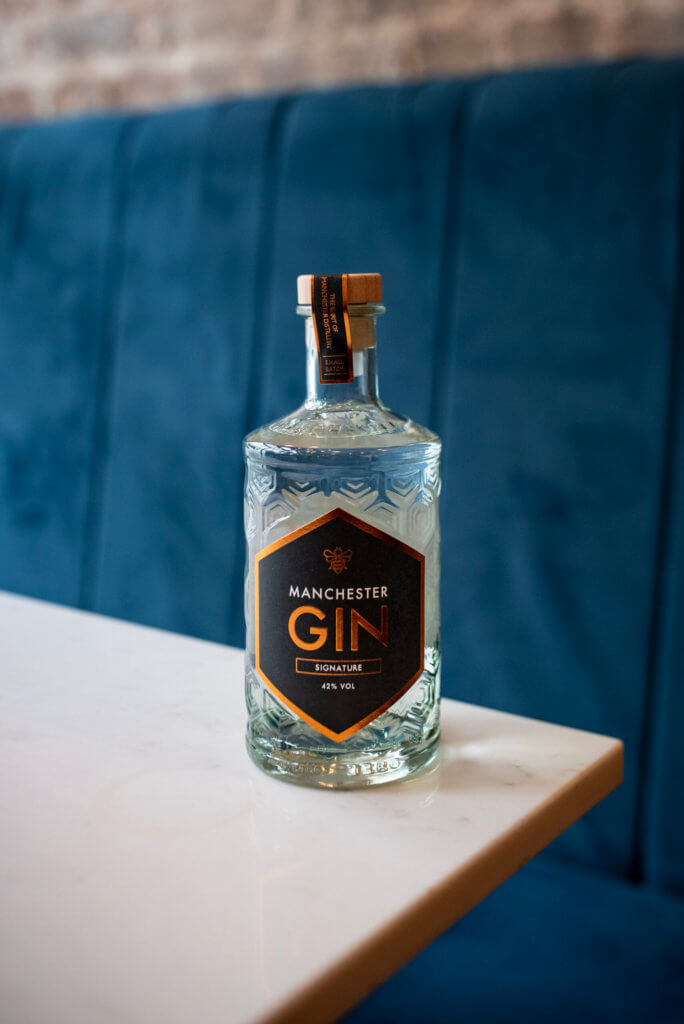 Manchester Gin offer a range of interactive experiences to guests. There are tasting sessions and a make-your-own gin masterclass. You'll get to choose your own ingredients and distill a bottle of your creation to take home.
Book your Manchester Gin Tasting Experience to visit the award-winning distillers behind Manchester Gin in their grade 2* listed arches in the heart of Manchester city centre.
---
11. See Manchester Cathedral
The gothic, 15th century Manchester Cathedral is another of the city's most famous landmarks. The site of the cathedral has a long history, with archaeological evidence suggesting an ancient church existed here as far back as the year 700AD. There are even fossils in the stones used to build the cathedral floor!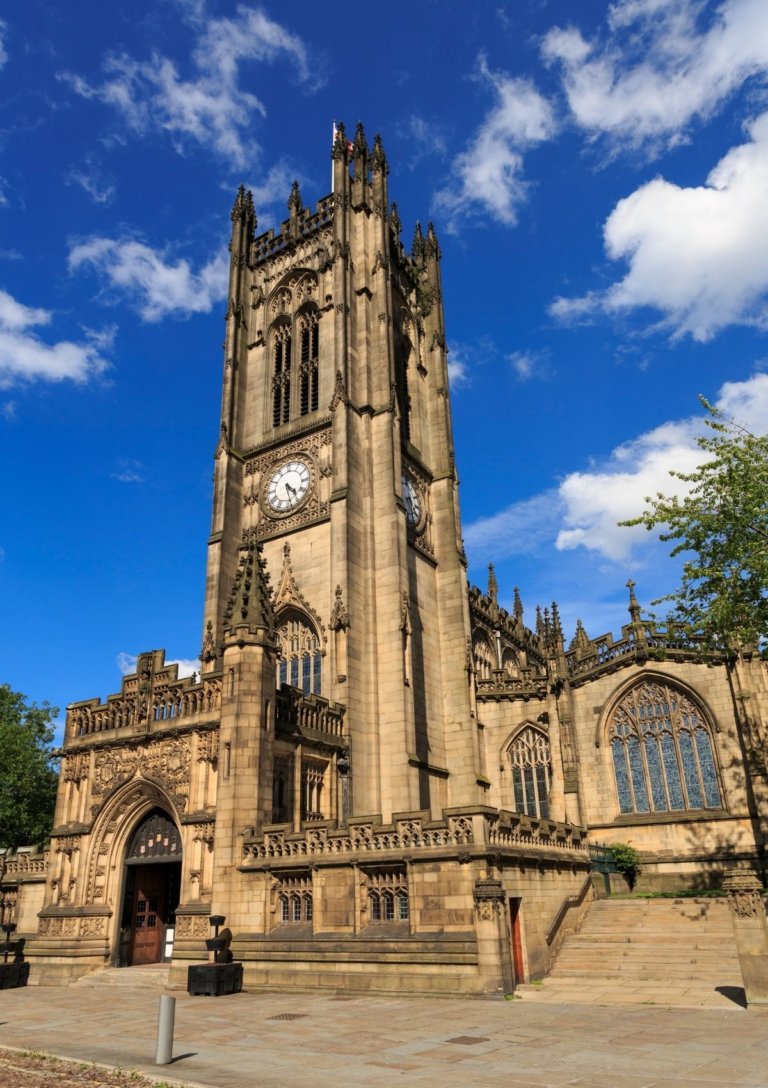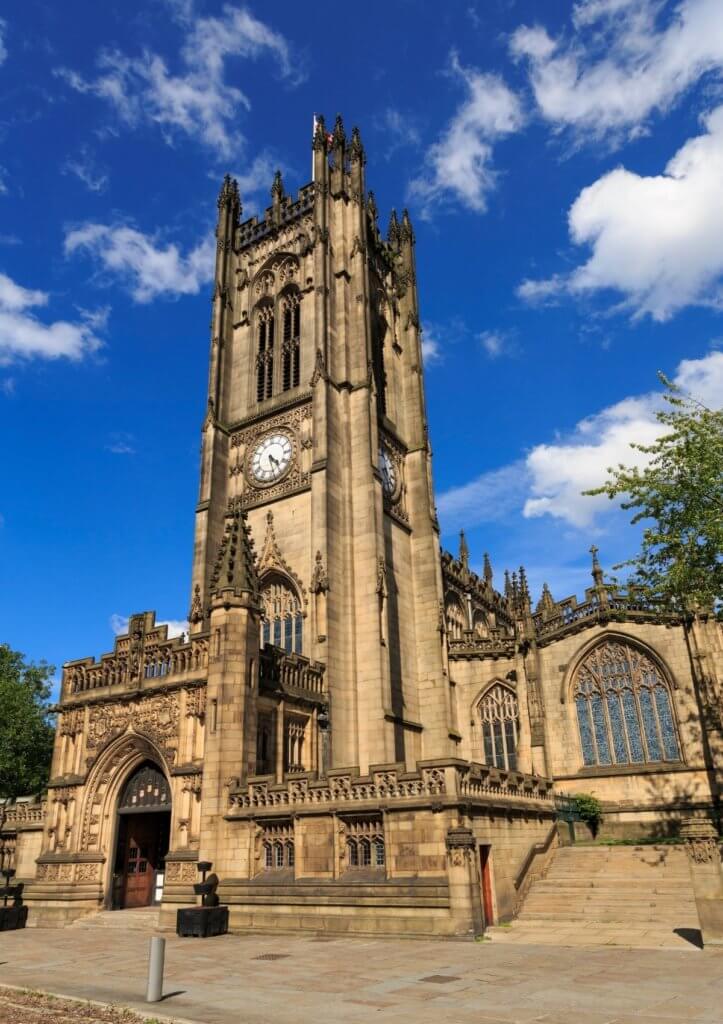 Visitors can wander around the cathedral at their own pace and there's a Visitor Centre where you can learn all about the history of the site and see some of the more interesting artefacts owned by the cathedral.
---
12. Admire the ruins of Mamucium
It was the Romans who first settled what was to become Manchester, when they built a fort called Mamucium in around the year 79AD. This structure actually survived for centuries but was sadly bulldozed during the Industrial Revolution.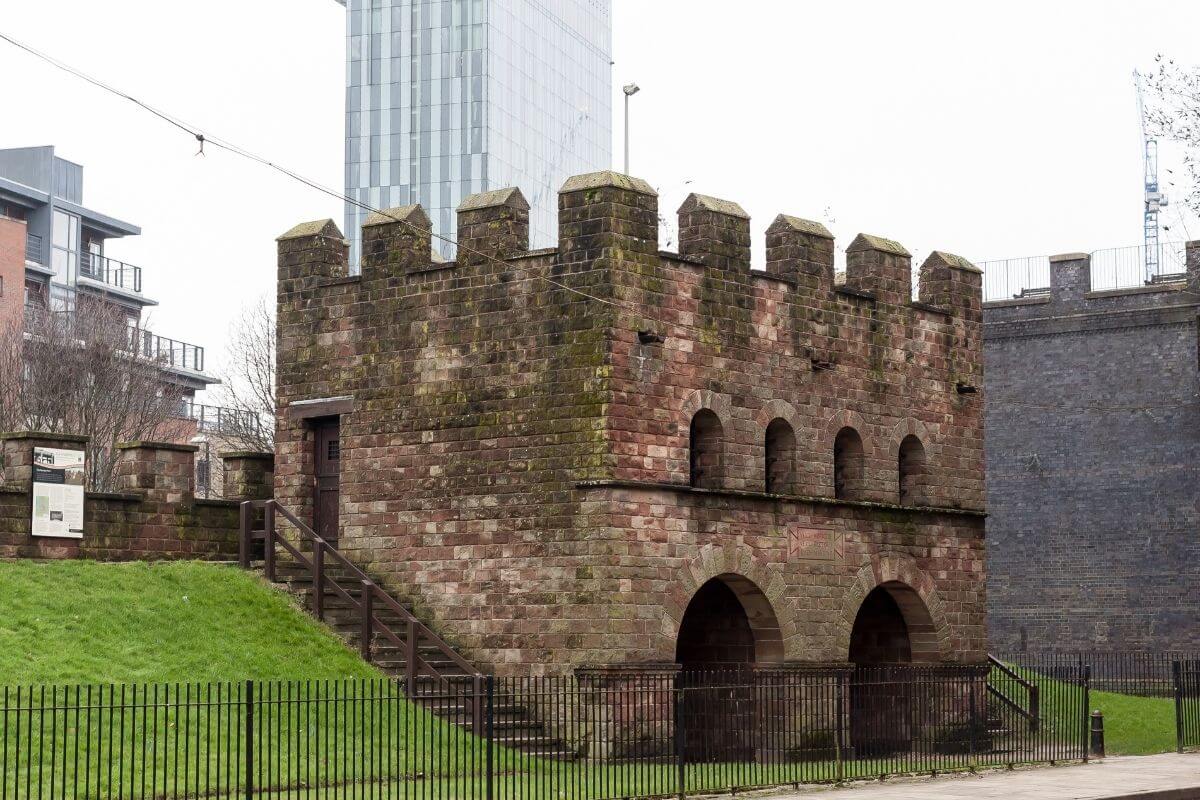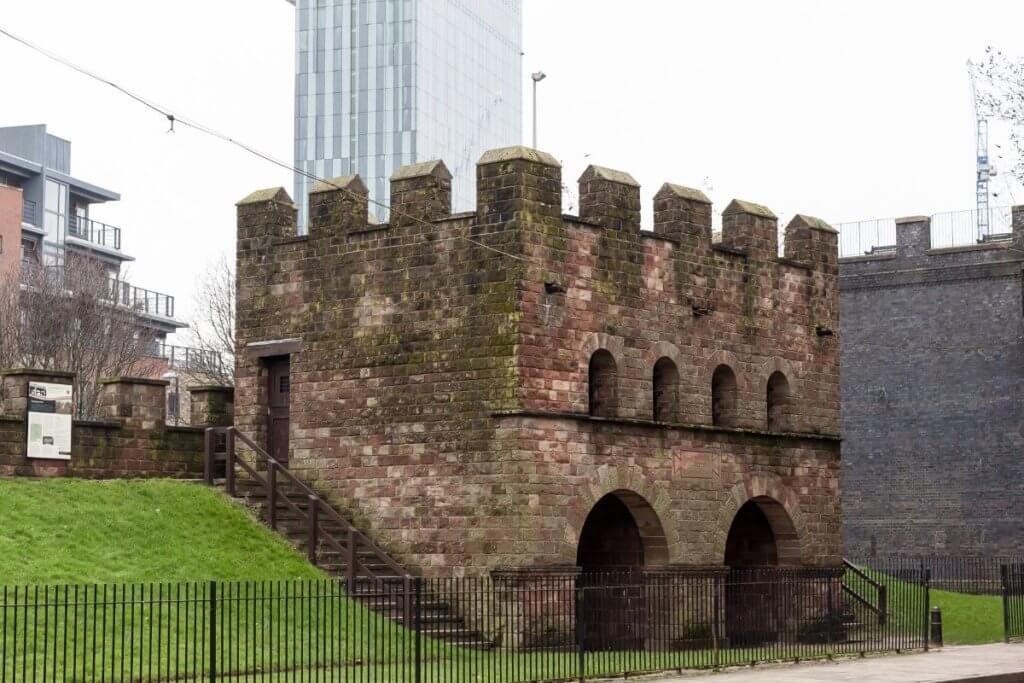 Luckily for today's visitors, the ruins of the original fort can still be found on the site. Fans of Roman history can learn all about the colonisation of Manchester by the Romans and see the original layout of this groundbreaking settlement.
---
13. Day out in Bolton
Quite a few TV stars come from Bolton – I'm looking at you Peter Kay and Paddy McGuinness. As well as being a celeb start hot spot, it's also an interesting place to go for a day out in Greater Manchester. Once famous for its cotton industry, nowadays you can visit for the Steam Museum and the Bolton Museum, among other fun things to do in Bolton.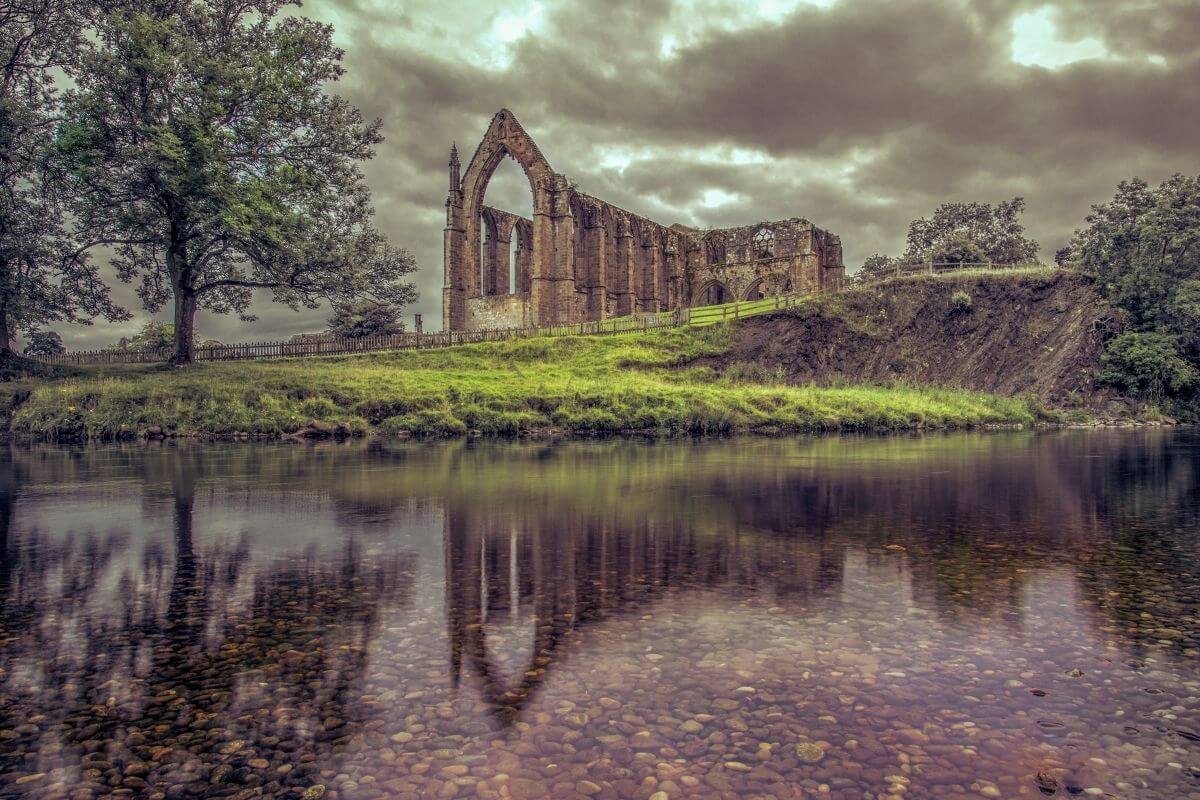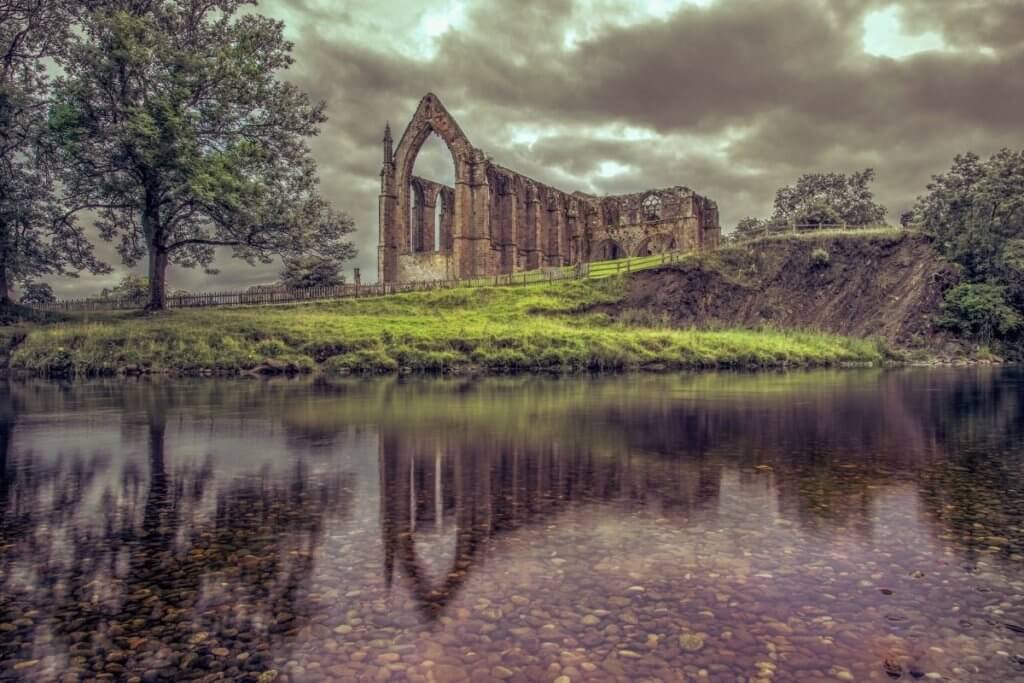 Smithills Hall is one of the main Bolton hotspots, the medieval manor is on raised ground at the edge of the West Pennine Moors. Go inside and have a look round, if you like. If that's your thing then the Hall i' th' Wood Museum and Turton Tower will be too – same awesome architecture to look at.
Rivington Pike is a great viewpoint for outdoor enthusiasts, while Bolton centre is for the shoppers. A day out in Bolton for the kids could be at Moses Gate Country Park or Jumbles Country Park, while Smithills Open Farm will definitely be a hit with animal lovers.
---
14. Day out in Bury
For the best days out in Bury, let's see what Visit Bury have to recommend…
15. Day out in Oldham
Oldham is totally underrated as a day out in Greater Manchester. In Oldham you have the best of both worlds, there's stunning countryside right on your doorstep, but also a vibrant town centre to look round too. If you're looking for calmer things to do in Greater Manchester, then Oldham is a great day out.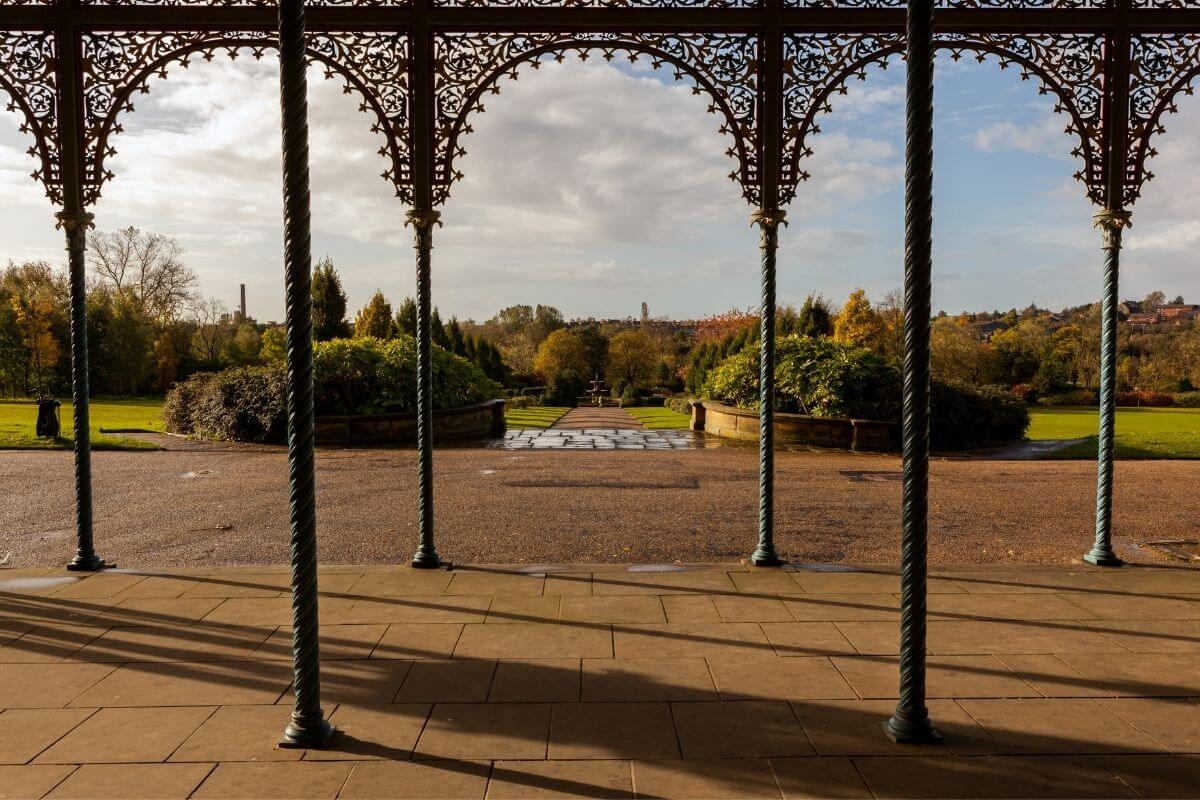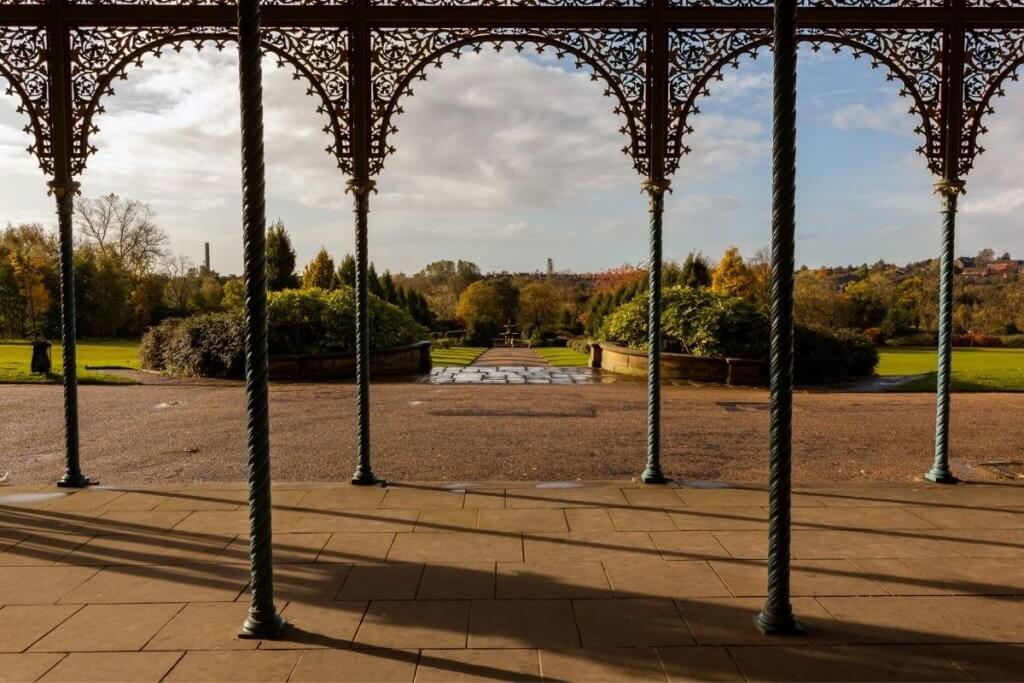 Quick highlights of a day out in Oldham could include the Dove Stone Reservoir, the Saddleworth Museum, the Old Town Hall and Parliament Square, and the fact that almost 25% of the borough lies within the Peak District National Park.
---
16. Day out in Rochdale
Rochdale makes for a unique Greater Manchester day out as 10 of Rochdale borough's parks and green spaces have been given the prestigious Green Flag Award. Also, you're right near the Pennine Hills – ideal for all types of countryside and outdoor pursuits.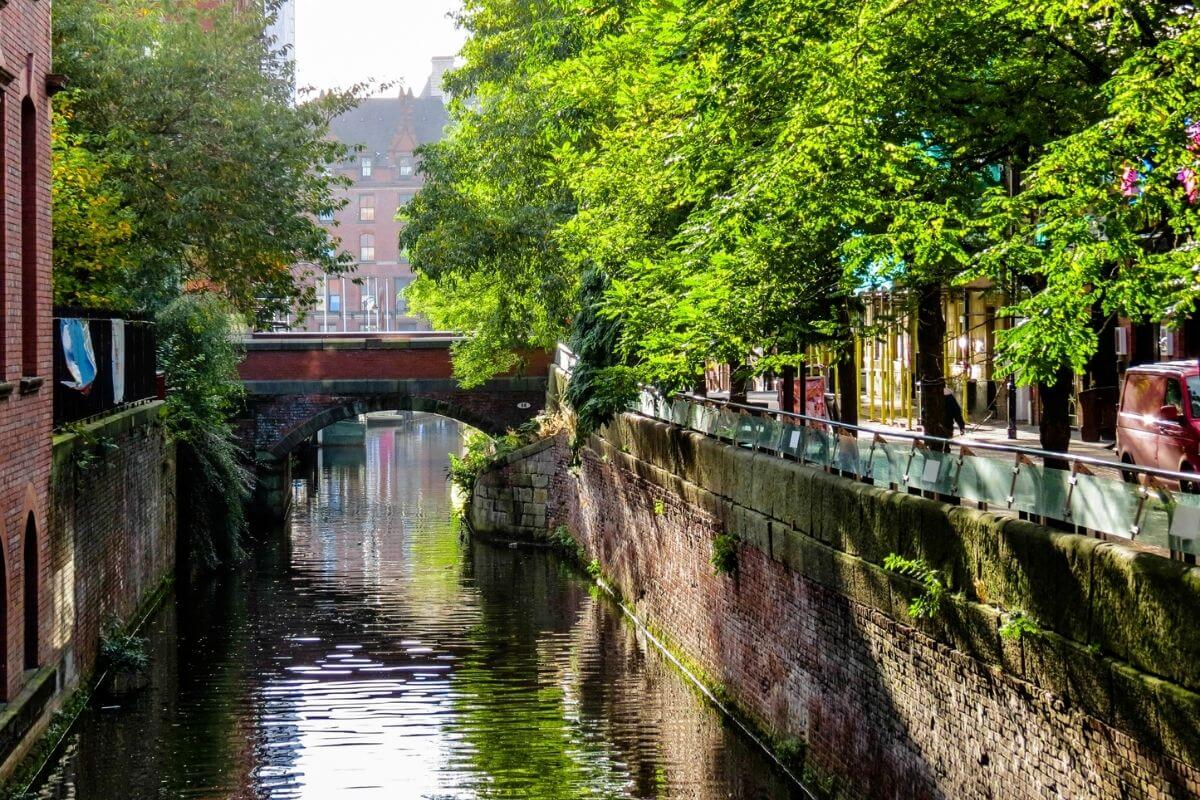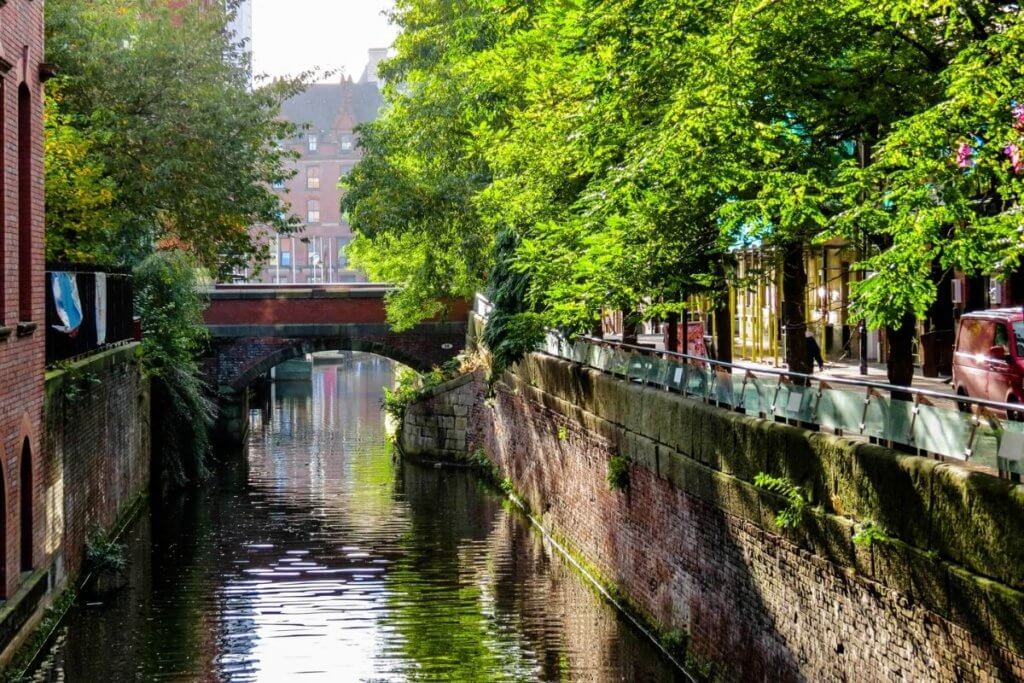 If you're looking for some great heritage spots in Rochdale, then Middleton has heritage galore, while Heywood is the starting point for the East Lancashire Steam Railway. Look out for Rochdale's prehistoric garden too – great for a family day out in Rochdale!
---
17. Day out in Stockport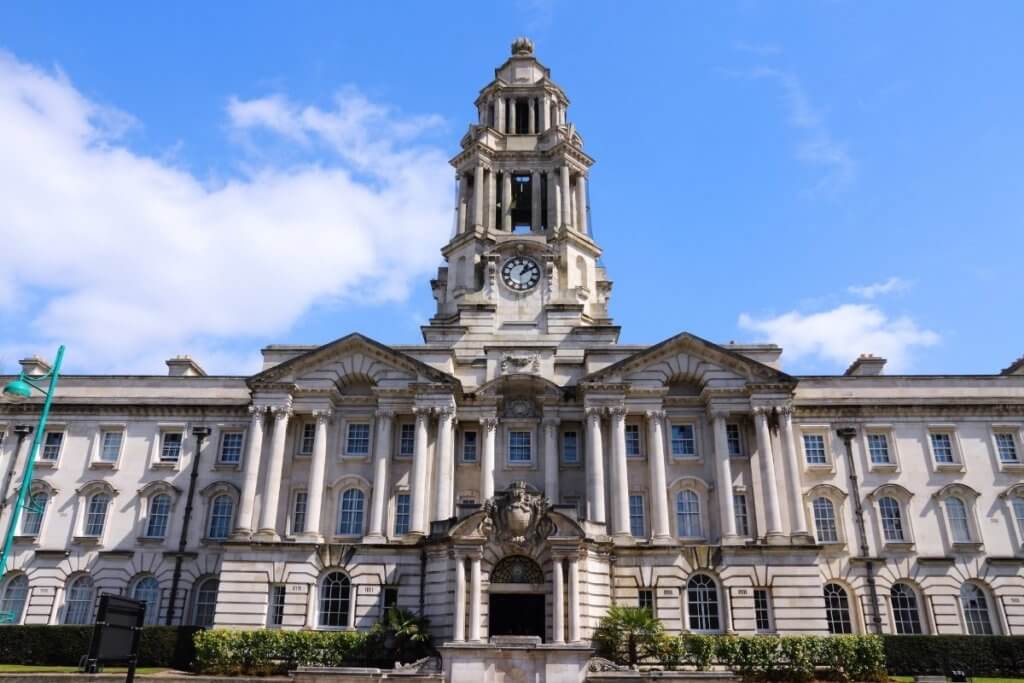 There's also loads of shopping options for a day out in Stockport, and it's within easy reach of Manchester City Centre too.
---
18. Day out in Trafford
Tarfford is one of the popular Greater Manchester towns thanks to the Trafford Centre, and the aforementioned Chill Factore ski centre and Emirates Stadium. If that's not enough for you day trippers, then how about the Coronation Street Tour, the 200 listed buildings (including the beautiful 18th-century Dunham Massey) and the nature reserves. Sale Water Park includes an incredible 52-acre lake too.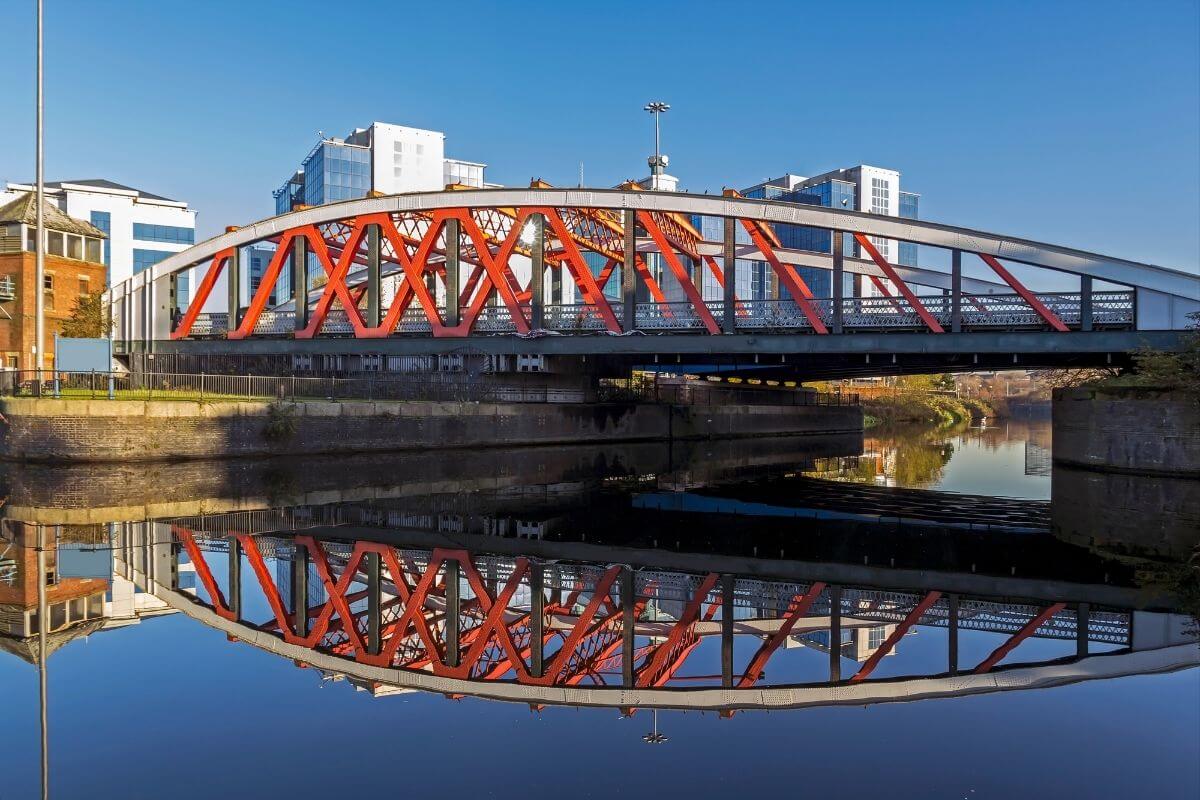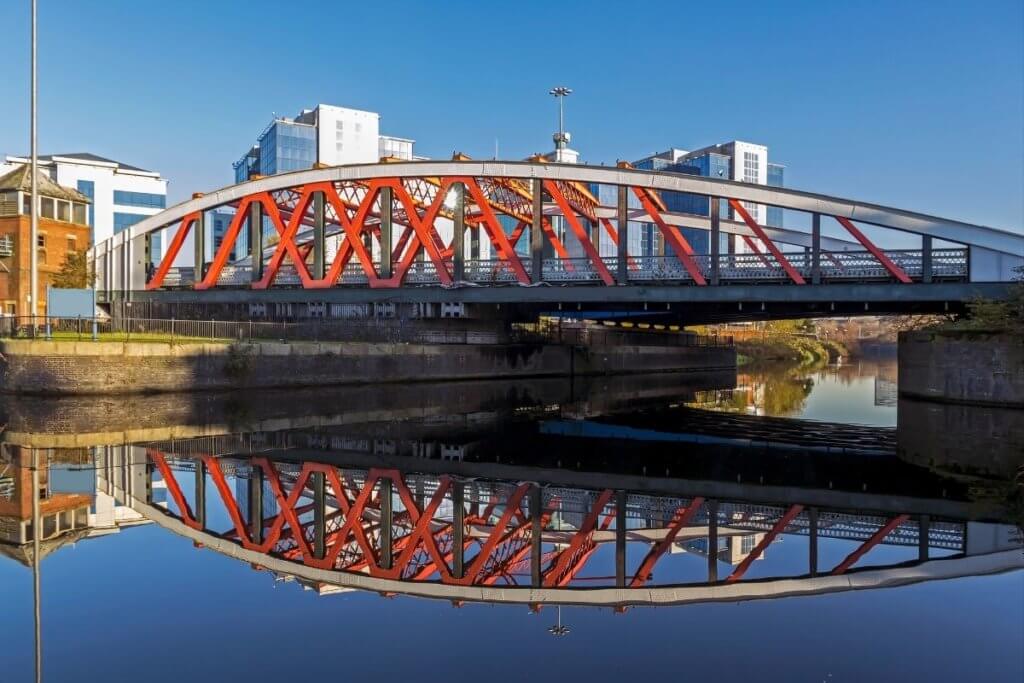 ---
READ MORE: 7 Great Small Towns Near Manchester You've Probably Never Been To
---
19. Day out in Tameside
Spectacular countryside and intriguing history is waiting for you in Tameside, in Greater Manchester. Hiking up to Hartshead Pike makes for a great walk, and one of the better free days out in Greater Manchester, while Stalybridge Country Park is a top spot for a family day out, along with the Park Bridge Heritage Centre.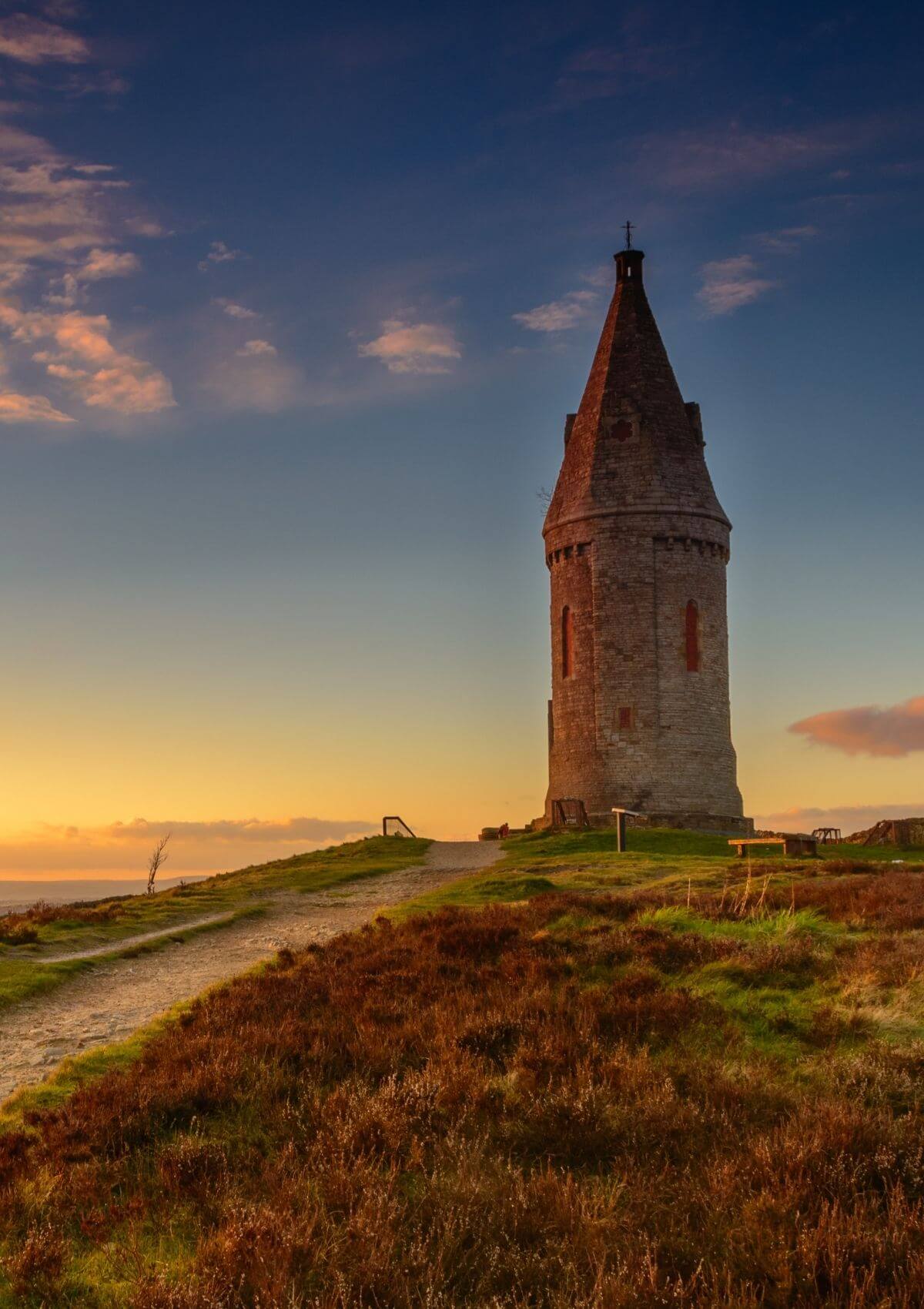 20. Day out in Wigan
For one of the more unique days out in Greater Manchester, go to Wigan. A day out in Wigan means the Haigh Woodland Park and its 7-hold golf course, as well as the 490-acre Pennington Flash Country Park. You can wander through Wigan Pier and check out the famous statues there.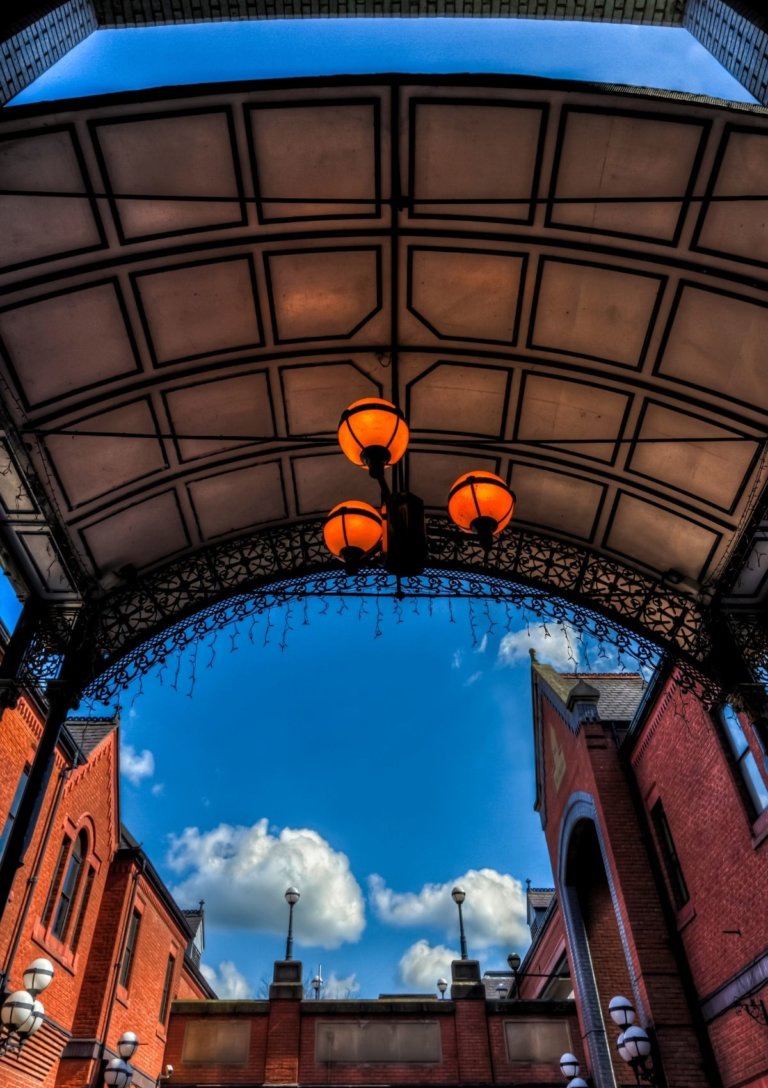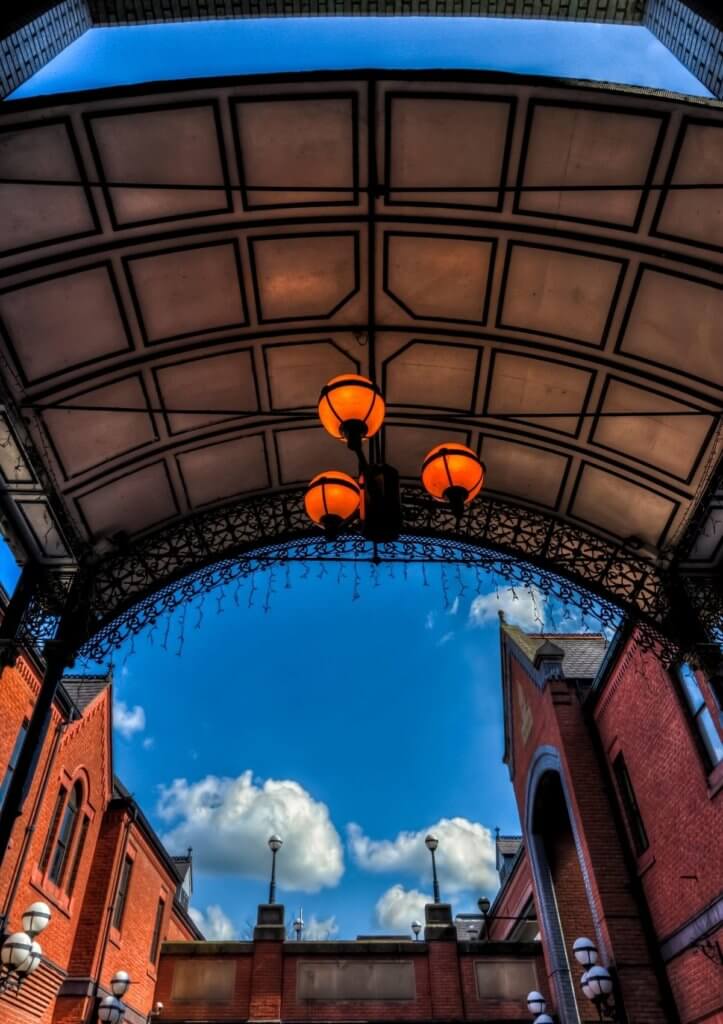 For a family day out in Greater Manchester Wigan Flashes Local Nature Reserve is your place, and you can also go on a fun canal cruise too. Good innocent fun for all the family!
---
21. Day out in Salford
Irlam, Eccles and Worsley are all pretty spots in Salford well worth having a look around.
A trip to Worsley offers the perfect day out. Set in a leafy village environment you can leisurely explore the beautiful canalside walks alongside the world famous Bridgewater Canal or experience the beautiful Worsley Woods. Expect steam boats!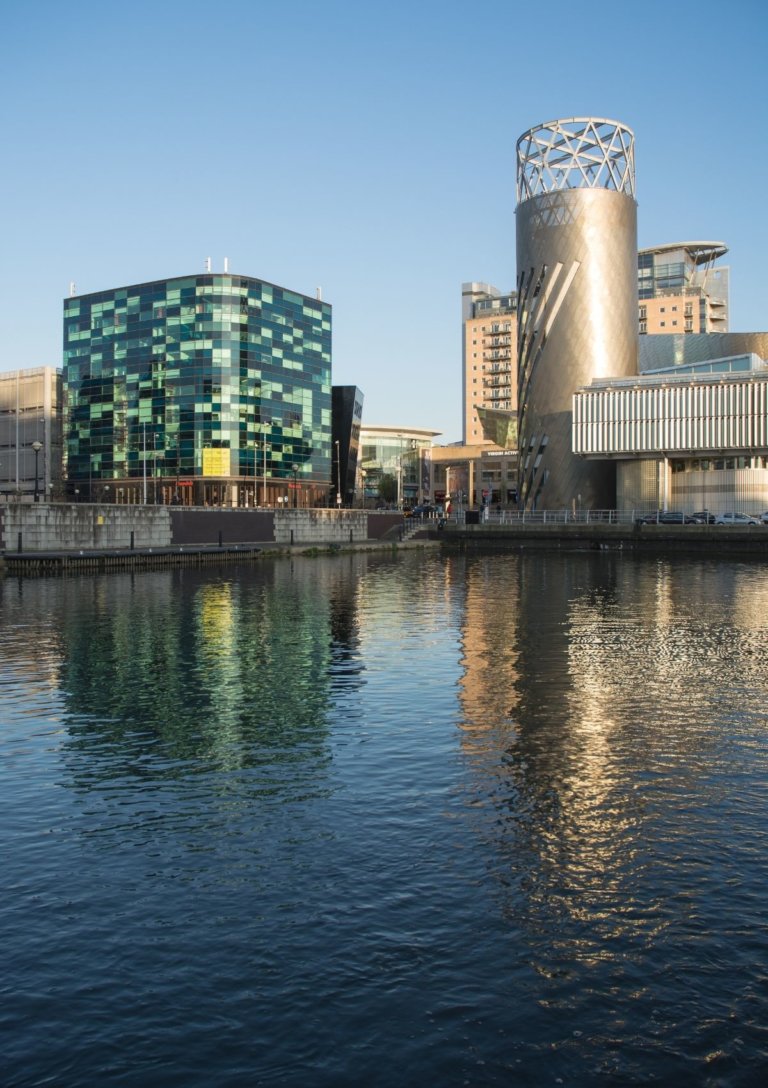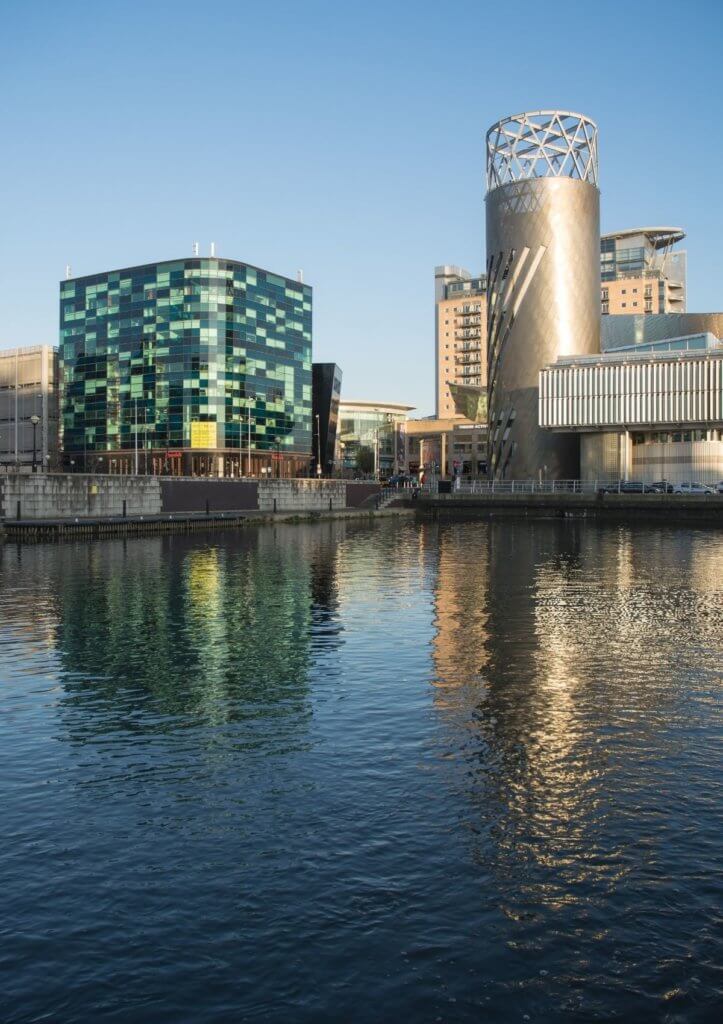 22. Day out at the Castlefield Viaduct
After being out of use for 50 years, the Grade II listed Castlefield Viaduct is being turned into a High Line-inspired urban park. Built in 1892, in July 2022 the Castlefield Viaduct will open as a temporary National Trust park to test ideas for its long-term future, with first plans for the 400m long raised walkway including it being lined with flowers, trees and seating areas. Castlefield Viaduct is set to be England's equivalent of New York's High Line park in the sky, an urban green space which tourists and locals equally love.
23. Day out at LEGOLAND Discovery Centre
Visit Manchester's LEGOLAND Discovery Centre for the ultimate indoor LEGO® playground. LEGOLAND Discovery Centre is the perfect place to learn and have fun! Learn building tips from their Master Model Builder Workshops or get creative building your own vehicle at their LEGO Racers, Build and Test area.
There are also three LEGO rides, eleven LEGO play zones and a 4D cinema at Manchester's LEGOLAND Discovery Centre. As well as the unique opportunity to see all of Manchester's top attractions made from LEGO in their MINILAND display.
24. Go paddleboarding!
We've got a great guide to all the best spots to go paddle boarding in Greater Manchester – enjoy!
Days out in Greater Manchester
Manchester is one of the most diverse and vibrant cities in England, and with so many unique days out in Greater Manchester surrounding the big city, you'll have fun if you visit.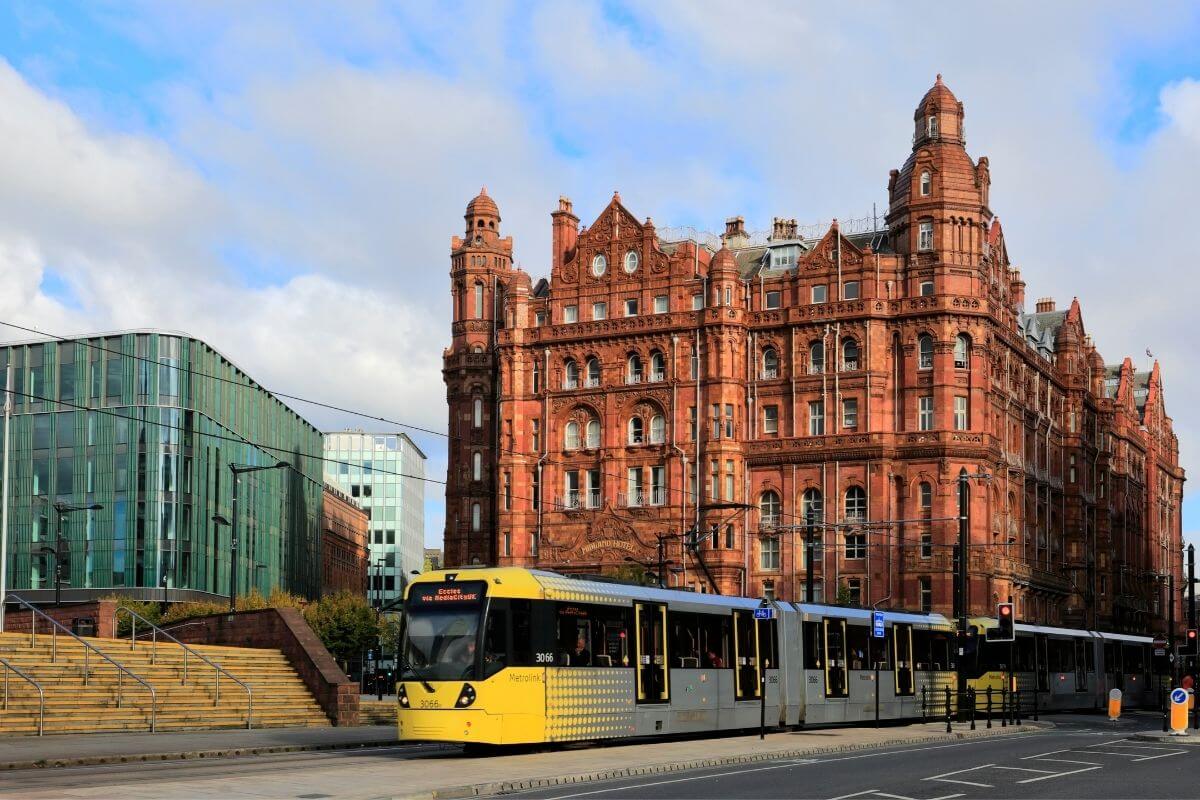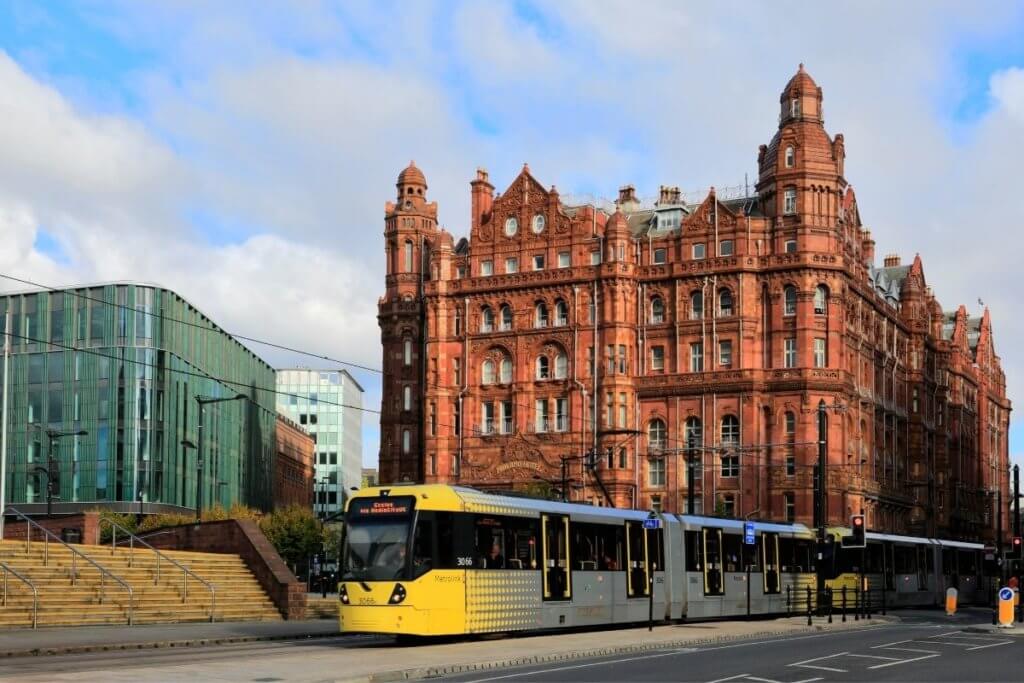 Depending on your interests you could base yourself in either Manchester city centre (and enjoy all the great free things to do in Manchester there), or in the Peak District or Pennines, and take Greater Manchester day trips from there.
Whether you like historic landmarks, an atmosphere-charged nightlife, have a love of the arts, lush green spaces or the all encompassing nature of football, you'll have an fun day out in Greater Manchester.
Quicklist: Best days out in Manchester
1. Take a football stadium tour
2. Tour Manchester Art Gallery
3. Go skiing at Chill Factore
4. Visit the National Football Museum
5. Explore the Northern Quarter
6. Relax in Heaton Park
7. Visit the Manchester Museum
8. Sample local craft beer
9. Wander through Chinatown
10. Make your own gin at Manchester Gin
11. See Manchester Cathedral
12. Admire the ruins of Mamucium
13. Day out in Bolton
14. Day out in Bury
15. Day out in Oldham
16. Day out in Rochdale
17. Day out in Stockport
18. Day out in Trafford
19. Day out in Tameside
20. Day out in Wigan
21. Day out in Salford
22. Day out at Castlefield Viaduct
---
PIN THESE DAYS OUT IN GREATER MANCHESTER FOR LATER