19 Brilliant FREE Things to Do in Manchester for a Day Out
Looking for FREE things to do in Manchester to keep the costs down on your days out? Here are some great free activities in Manchester to get the fun flowing this year…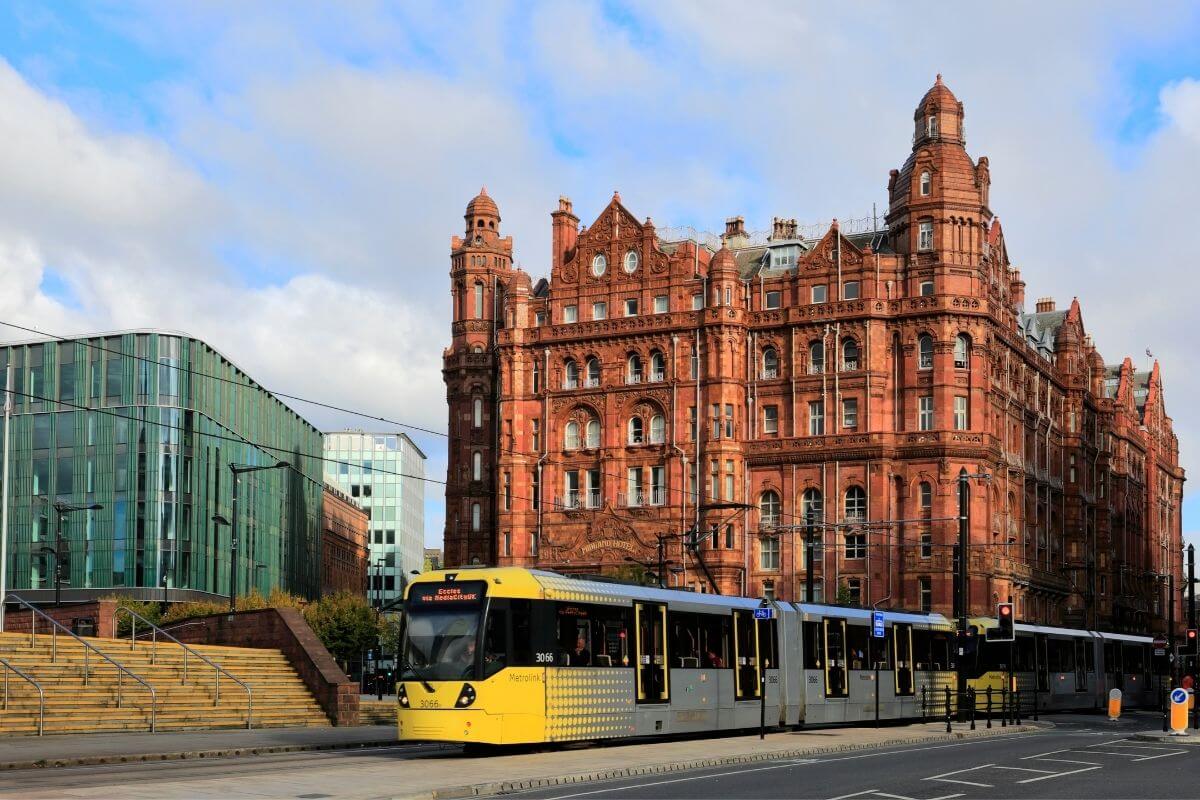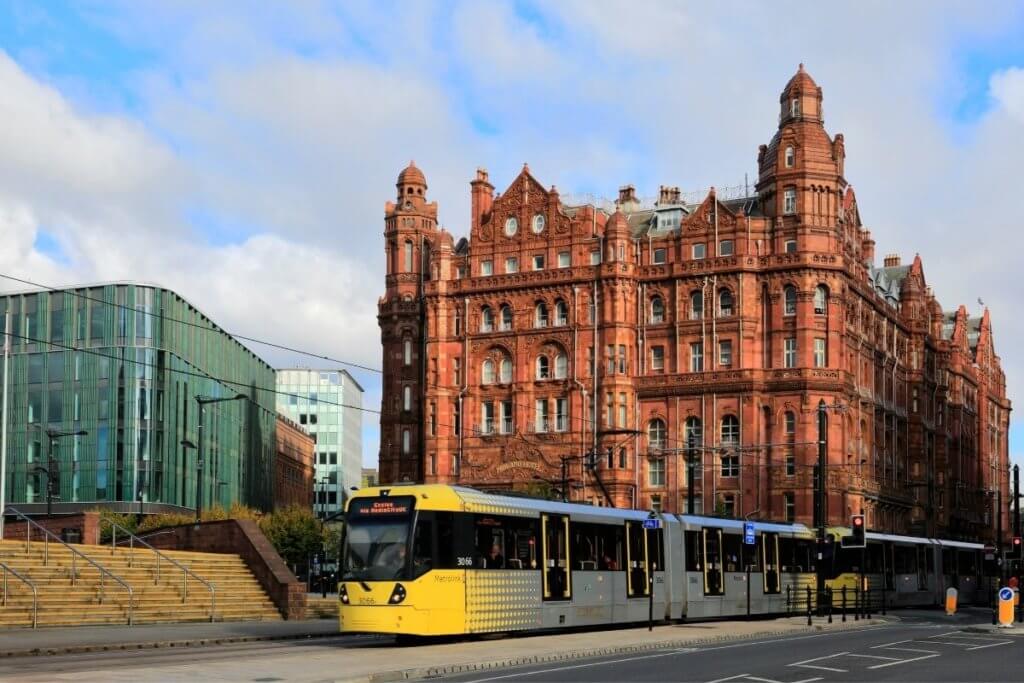 Full of industrial heritage and peppered with lovely canals, Manchester is a great alternative to London. This English city has multiple cultural hotspots, from the revitalised Salford Quays dockyards to the trendy Northern Quarter. There are a LOT of great free activities in Manchester to enjoy.
Families, couples and solo travellers alike can also explore this city on a budget, thanks to the many free things to do in Manchester. Some of our favourite free days out in Manchester are also extremely educational – you can pick up plenty of Manchester titbits through sightseeing!
Best FREE Things to Do in Manchester
Hop right on to some of Manchester's best free attractions.
1. Museum hopping for free
London isn't the only city with perks! You can spend hours wandering the halls of Manchester's various museums – for free.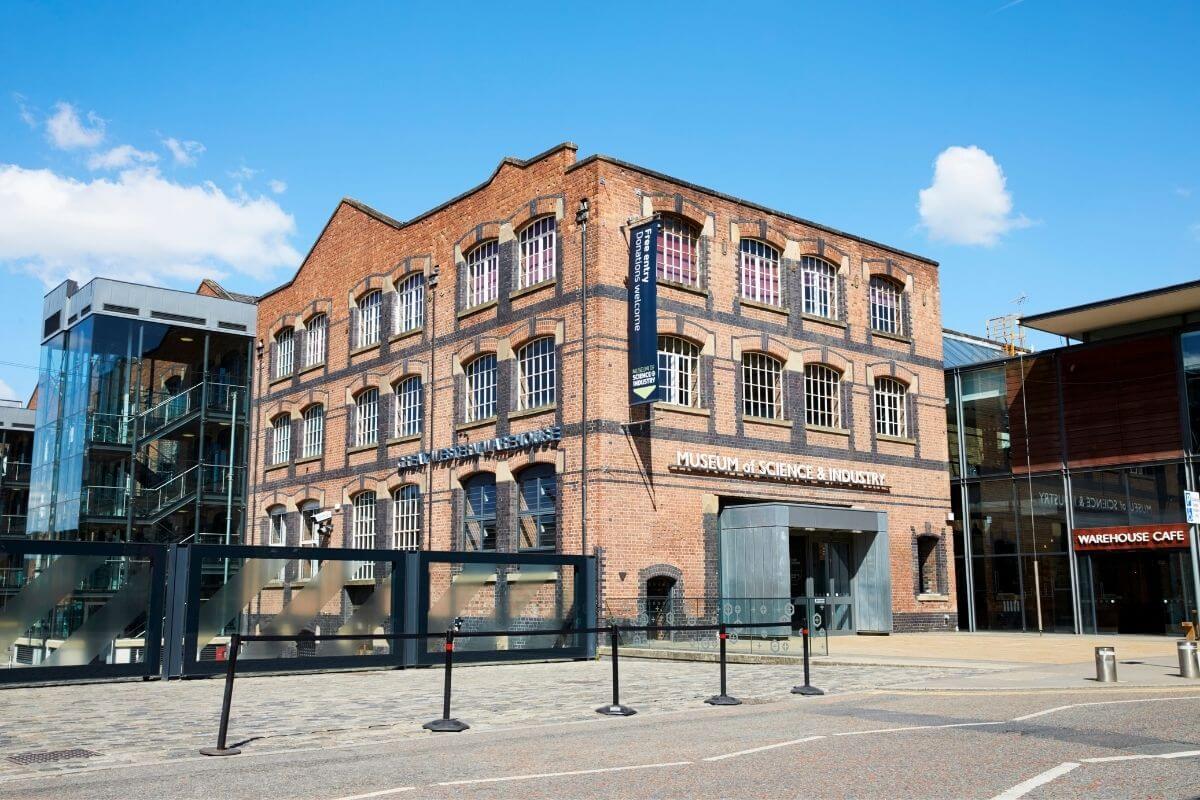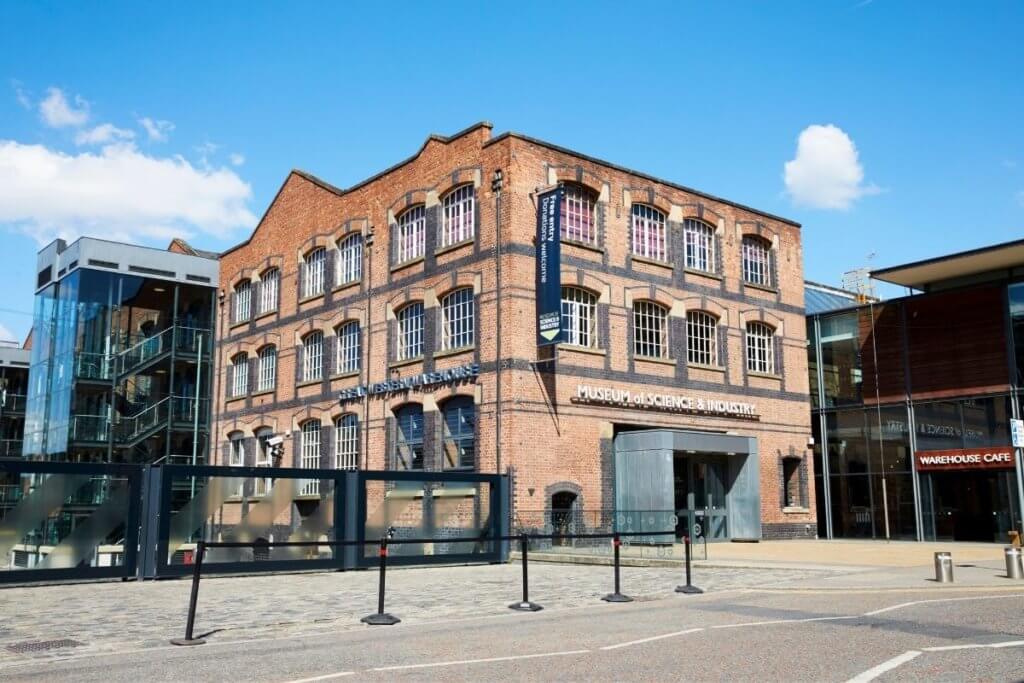 Start with the Manchester Museum for a timeline of its journey from Roman outpost to industrial giant. The interactive Science and Industry Museum is a great family-friendly Manchester attraction, while the National Football Museum is a sports fan's favourite. For something more unusual, the Greater Manchester Police Museum houses 19th-century prison cells for you to hide out in.
With over a dozen choices, you can easily tailor your free Manchester day out by going round some great museums.
2. Enjoy an art gallery for free in Manchester
Many galleries in Manchester can be entered for free too. Dip your creative toes into the city's generous collection, which ranges from classic pieces to modern mediums.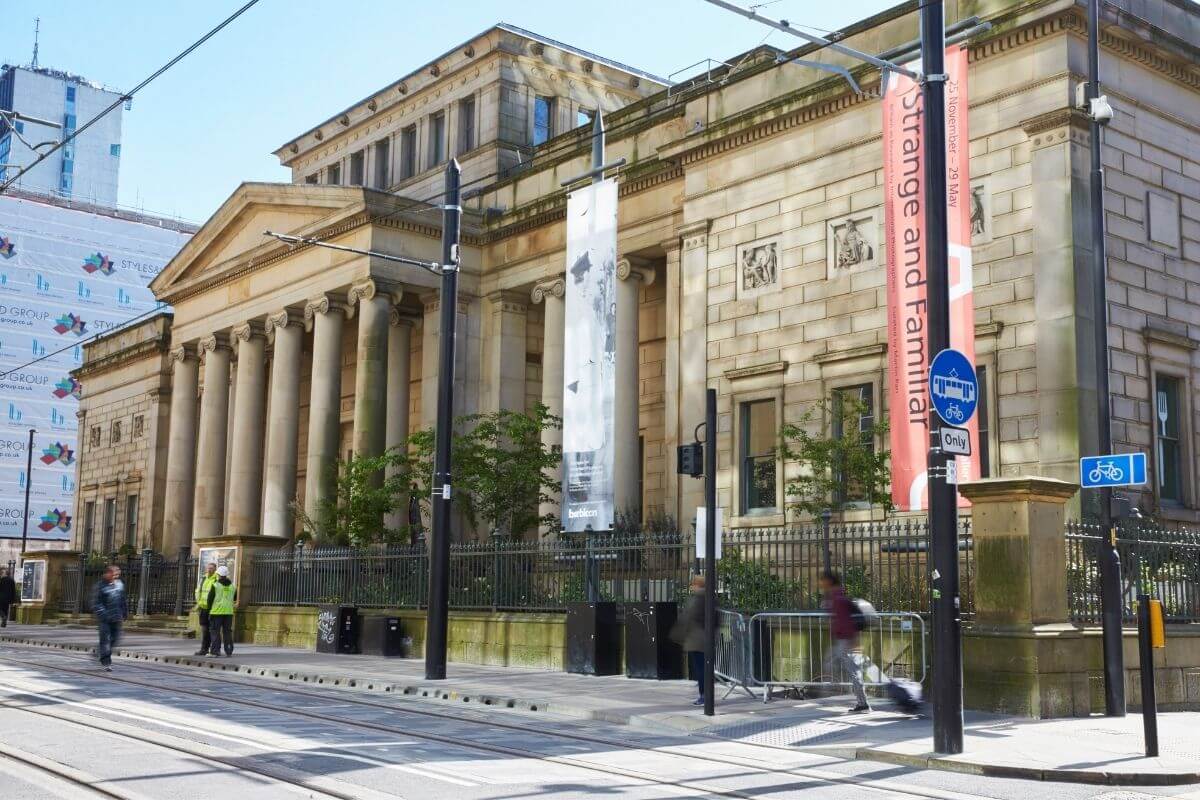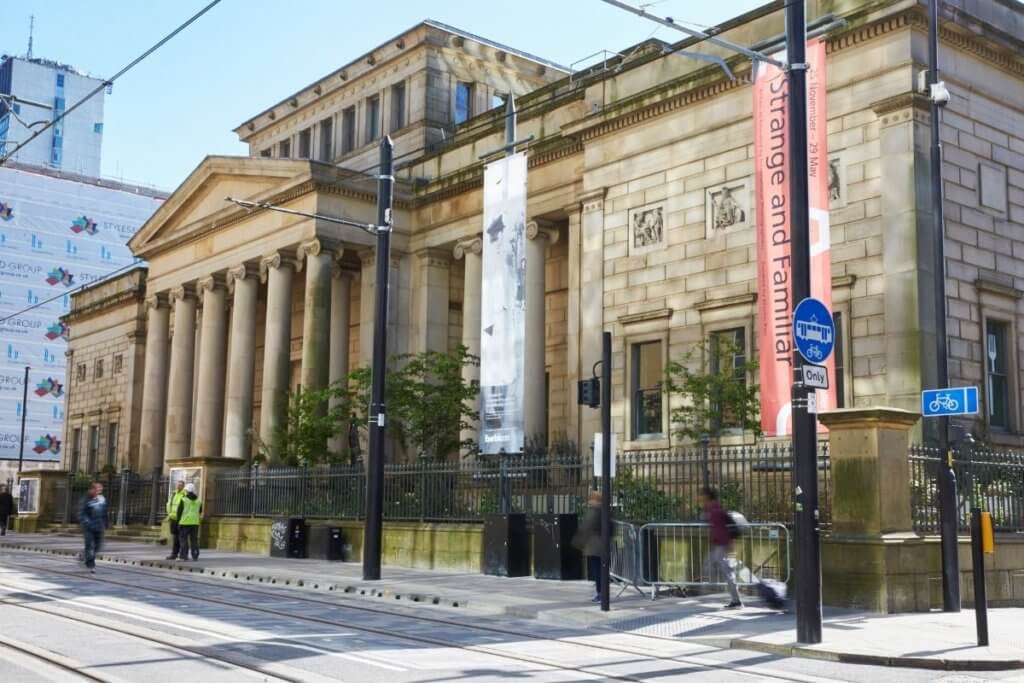 You can't miss the Manchester Art Gallery, the grand Greek structure is just steps away from the historical Town Hall. Your art-themed day out can start with Renaissance and Pre-Raphaelite masters. Moving forward in time, you'll find works by Warhol and Cezanne at the Whitworth Art Gallery. The Salford Museum and Art Gallery waves good-bye to crowds, offering Victorian-era paintings and artefacts.
3. Hunt down Manchester's street art
Manchester proves you can enjoy art here for free with its impressive street art. One of the best free things to do in Manchester's city centre is seeking out the striking murals within the Northern Quarter.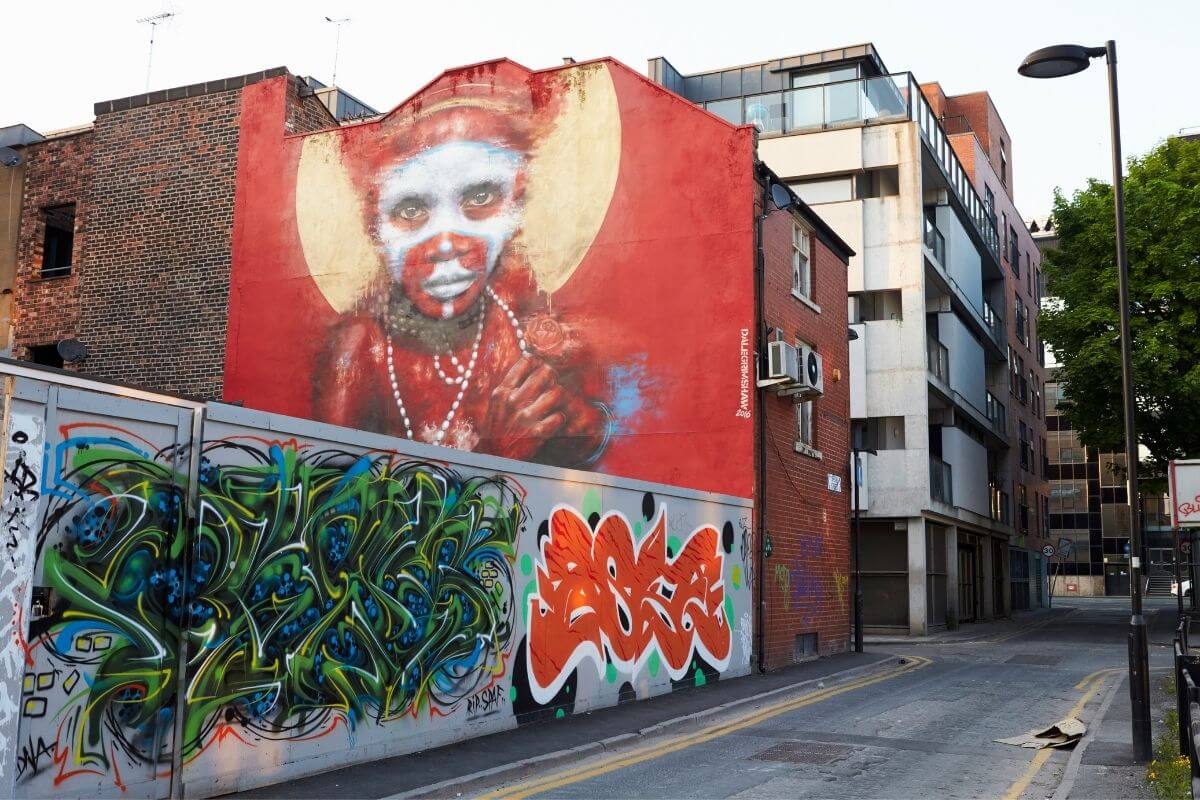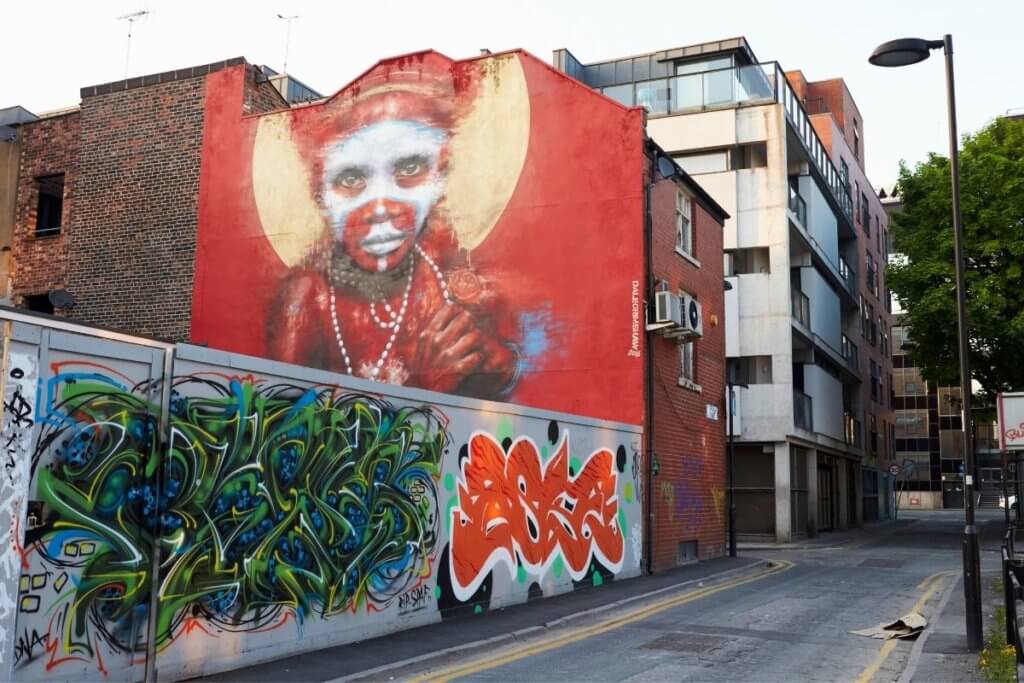 Hip and trendy, the red-brick buildings of the district are coloured a dizzying array. Oldham Street and Oak Street feature some of its brightest pieces, like worker bees and Anthony Burgess' massive portrait. Social issues are also at the forefront. The mural of George Floyd in Stevenson Square pushes you to quietly reflect.
4. Free Manchester Craft & Design Centre
Another free Northern Quarter thing to do in Manchester is discovering new talents at the design centre. Not only do you get to experience the city's artsy endeavours, you can also pick up unique souvenirs made locally.
With over 30 artists and designers under one roof, there's a huge selection of crafts on display. Ceramic goods, furniture, jewellery, bags – get something customised to commemorate this trip. It's free to look, but we can't guarantee you won't spend a fortune when you like what you see.
5. Squirrelling away in free historic libraries
Floor-to-ceiling bookcases are a dream for many, but unfortunately most of us don't have the space at home. To soothe that desire, Manchester's libraries step in with colourful hardbacks, traditional décor and dramatic collections. It's only fitting, considering how Manchester has produced amazing authors like Elizabeth Gaskell and Anthony Burgess.
John Rylands Library practically screams 'rare books alert' thanks to its Victorian Goth build. For both books and filmed features, visit the 1930 Manchester Central Library. Our favourite pick however, is the 600-year-old Chetham's Library. Who can resist its dark-wood interiors and ancient tomes?
Having a look round England's libraries is a great free thing to do in Manchester, especially for literature lovers.
6. Admire Manchester Cathedral for free
But before you disappear into the depths of Chetham's Library, stop by Manchester Cathedral. Tucked behind the main shopping district, this Gothic structure is an oasis of calm.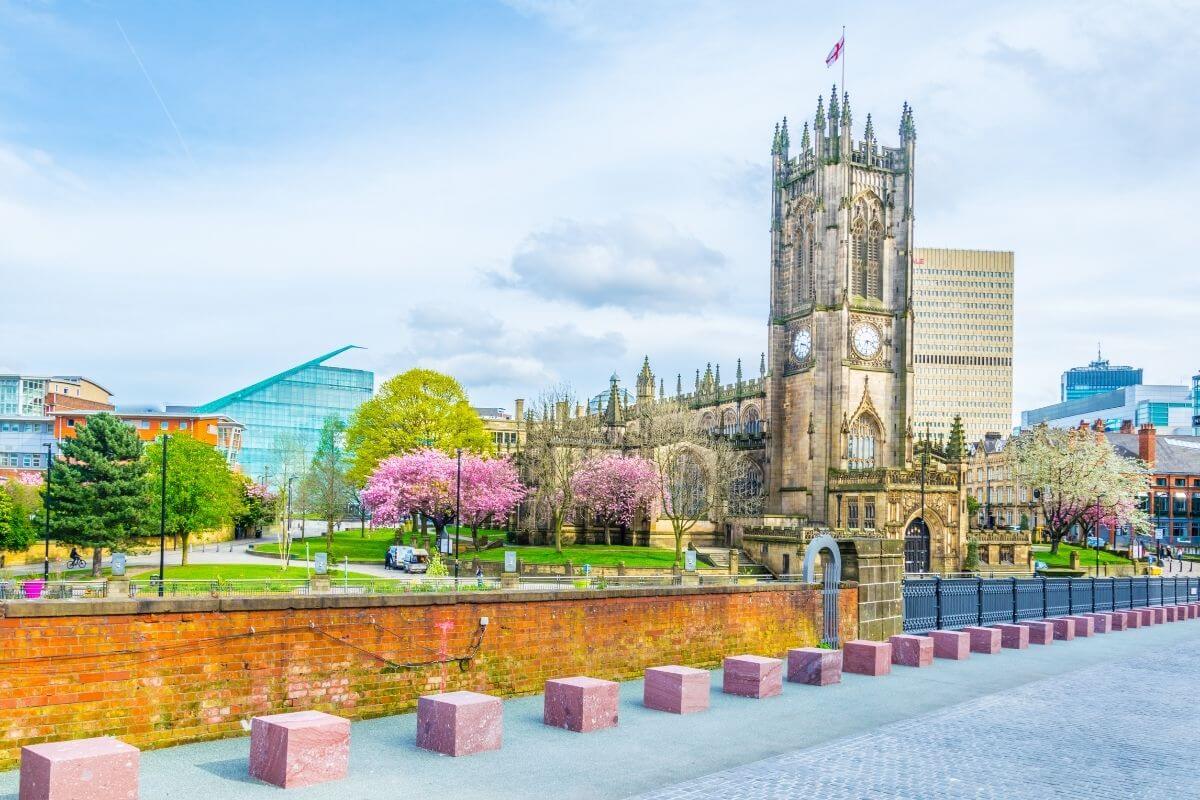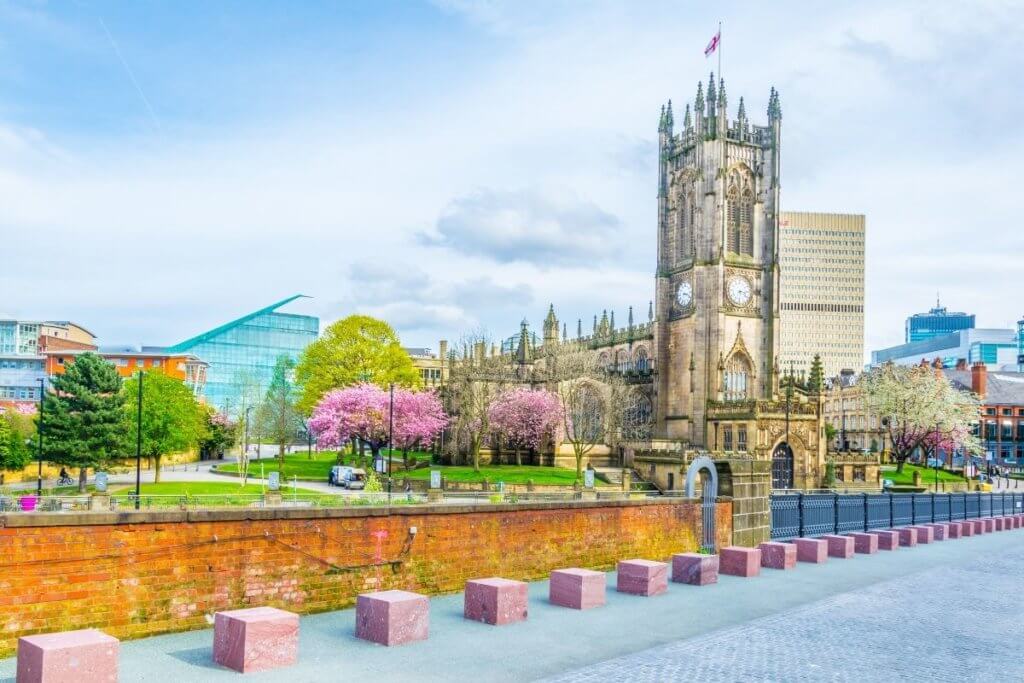 You do have to pay to enter the building itself, but the exterior is free-estate. Lucky for us, its main attraction are the kaleidoscopic stained-glass windows, which can be appreciated from outside. The originals were damaged during war so what you see dates from the 1960s. Nevertheless, the Fire Window and Healing Window are ethereal.
7. Tour around Ordsall Hall for free
It's hard to understand why Ordsall Hall is so underrated when this heritage site boasts a stunning, restored manor. This Tudor estate has been around since the 1100s, where landscaped gardens wrap around the Hall proper.
It's a great family day out in Manchester on the weekend, as they offer outdoor theatre and Tudor dress-up stations. Adults may enjoy learning about the varied range of occupants too, from a Pre-Raphaelite painter to Civil War Royalist sympathizer. Personally, I found the 16th-century kitchen tour rather interesting!
8. Relax at Fletcher Moss Park & Botanical Gardens
Sometimes you just need a break from the city. Fletcher Moss Park, is a bubble of quiet.
Covering 21 acres, this park is wide and absolutely lovely. It's known for its collection of botanical plants, especially within The Old Parsonage Gardens. The various walking paths are extremely easy to navigate (especially if you have elderly people with you), and amazingly enough, the park is mostly looked after by volunteers.
Pick your path and go! There's a lawn for picnics and a main café that opens in certain seasons. This could be a great idea for a date idea in Manchester – click this link for more!
9. Chase the strands of music for free
Manchester has never been short of musical talent, having etched out names like The Smiths and The Chemical Brothers in music history. This love for music is truly a treat for the ears, so chase those jazzy and classical tunes across the city!
Jazzy blues feature at Matt and Phreds, The Fitzgerald (Every Thursday night), and The Blue's Kitchen's New Orleans-style bar. The Royal Northern College of Music is also generous with their afternoon recitals.
Some nights are free to enjoy, but the drinks are on you.
10. Stroll along the canals – it's free!
Some of Manchester's best free days out are none other than its canal walks. There's no better way to take in the city, whether the dramatic Pennines landscape or iconic sites.
The industrial-to-countryside transformation as you walk down the Saddleworth Canal is something to remember. Start on King Street and make your way through Dobcross to witness Manchester's evolution over the decades. If you prefer a shorter walk, opt for The Wharf Canal. You'll stroll past city highlights like Chinatown and Spinningfields.
Want to see something extremely pretty? The Bridgewater Canal route is picturesque, spanning 7 miles of city centre to weepy willows and quiet neighbourhoods in Salford.
11. Explore the Castlefield ruins
It's easy to forget how rich Manchester's history is because their cool warehouses are so distracting. In reality, settlements have put down roots for over a millennium ago.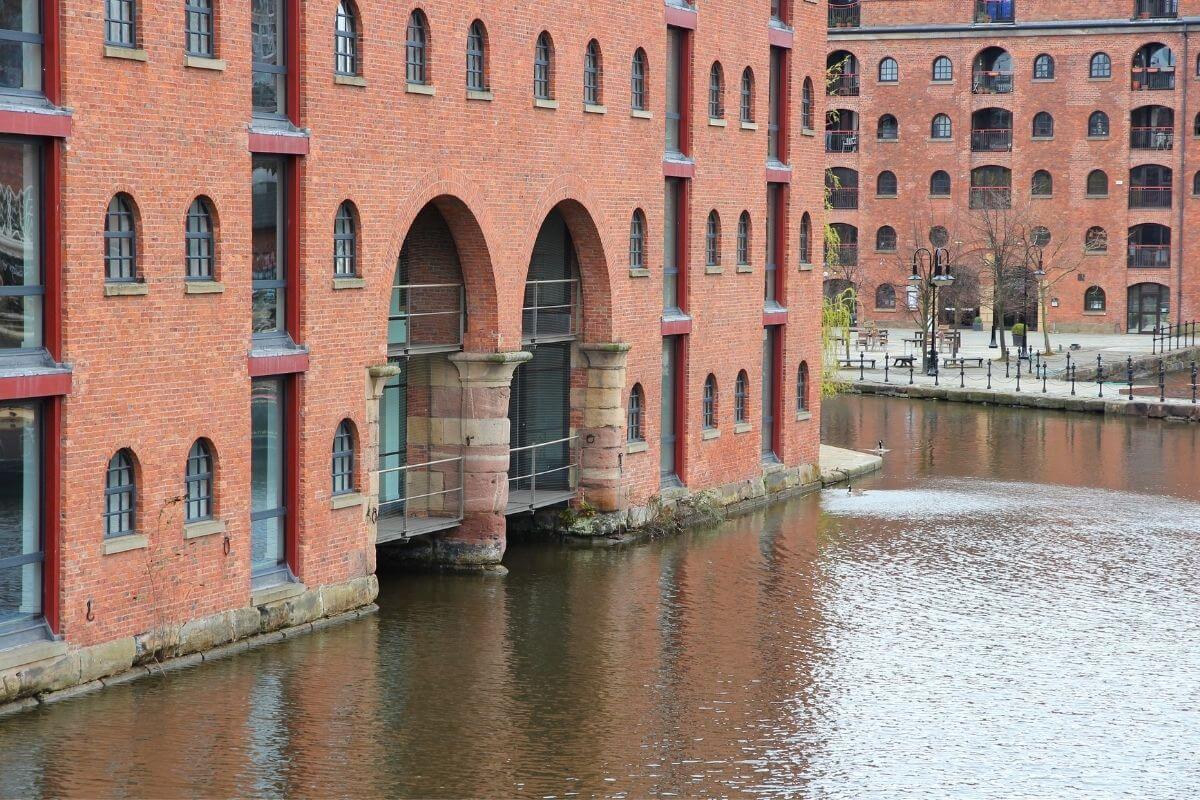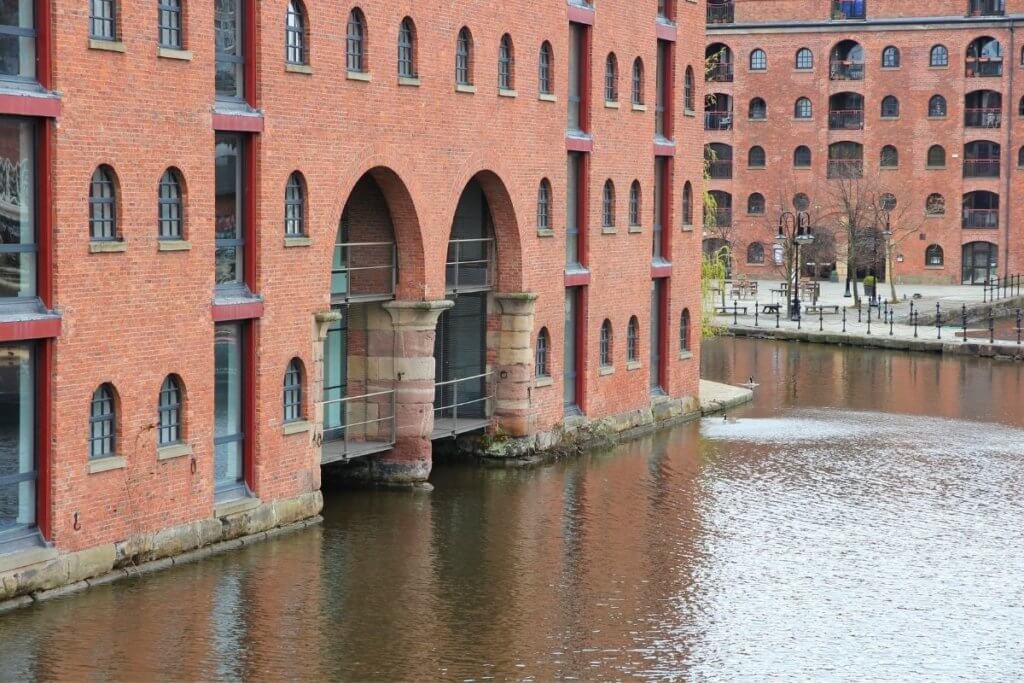 The Castlefield area is now home to the Science and Industry Museum, and grassy Castlefield Urban Heritage Park. Instead of lounging under the sun, visit the remnants of the fort of Mamucium. Reconstructed parts of the fortress and defensive walls make for a fun, historical thing to do in Manchester.
12. Scrounge around Affleck's Palace
The traditional façade of Affleck's Palace may be pretty for some, but the small businesses inside are what makes it the perfect place for rainy days.
You don't have to pull out your wallet to peruse this 'emporium of eclecticism'. Affleck's has a bit of everything, from K-pop merchandise to vegan beauty products. You'll definitely spend more time here than planned!
If you want to treat yourself, the insanely tasty ice cream and milkshakes at Ginger's Comfort Emporium are well worth the money.
13. Tour the Manchester Town Hall for free
The Manchester Town Hall is a listed Grade I building with extreme historical value. But even if you're not a history buff, visit for its stunning architecture.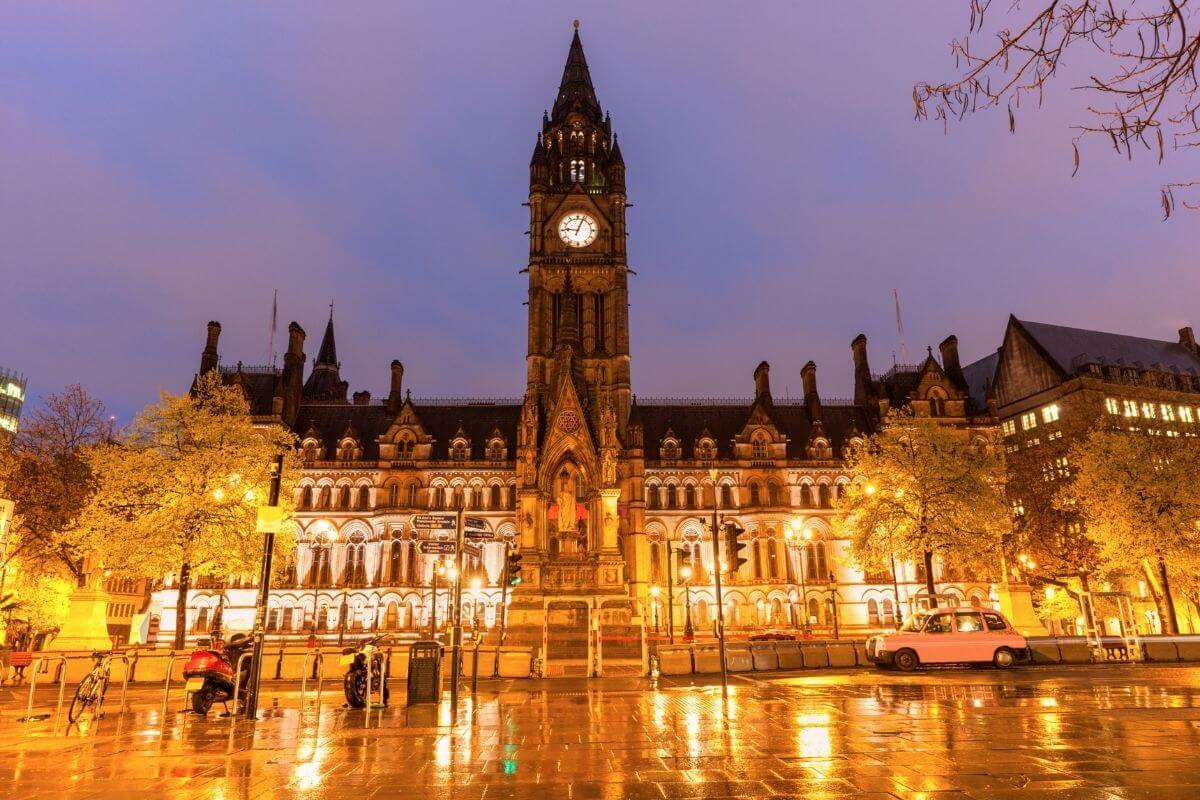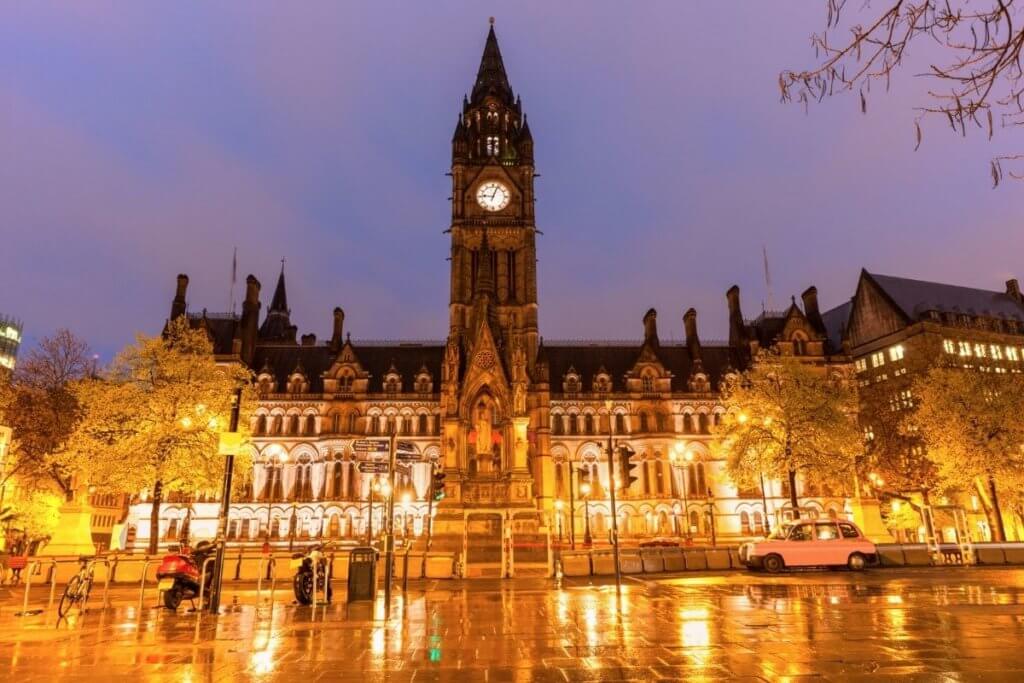 Inside this Neo-Gothic structure are some very recognisable rooms – the courtyard and interior rooms have featured in various TV shows and films (like Sherlock Holmes). Don't miss out the clock tower either; the minute hand is 10 feet long!
14. Bask in nature at Dunham Massey
If you love nature, Dunham Massey will top your free days out in Manchester. Much of the estate is woodlands, herd of deer included. It's one of the most whimsical places in England to visit.
There's plenty to do without spending a penny, such as tree climbing, enjoying a picnic and just listening to the leaves crunching underfoot. Definitely come here to unwind.
15. Quarry Bank Mill
For those who like to combine history with the outdoors, Quarry Bank Mill is a pretty great compromise.
You'll learn about the industrial revolution from all angles, taking sneak peeks at how cotton apprentices lived while wealthy landowners swanned about their extravagant gardens. The family home and gardens on the estate also overlook River Bollin for fantastic views.
Feeling antsy? Wander off along the various woodland trails on offer.
16. Discover Chester Rows
Chester Rows is best experienced rather than described! 14 historic high streets have undergone revitalisation to now house quirky bars, cafés and boutique shops. Some are connected via unique walkways – there are always things to see and do.
Every spring and summer, Chester Row is taken over with live performances and art installations. Check it out to see what's new every year.
17. See Old Trafford
So getting a tour definitely isn't on the free things to do in Manchester list, but, you can go and stand outside and enjoy the ambience. If you're a football fan, this is one of the top things to do in England for sports fans, so don't miss your opportunity!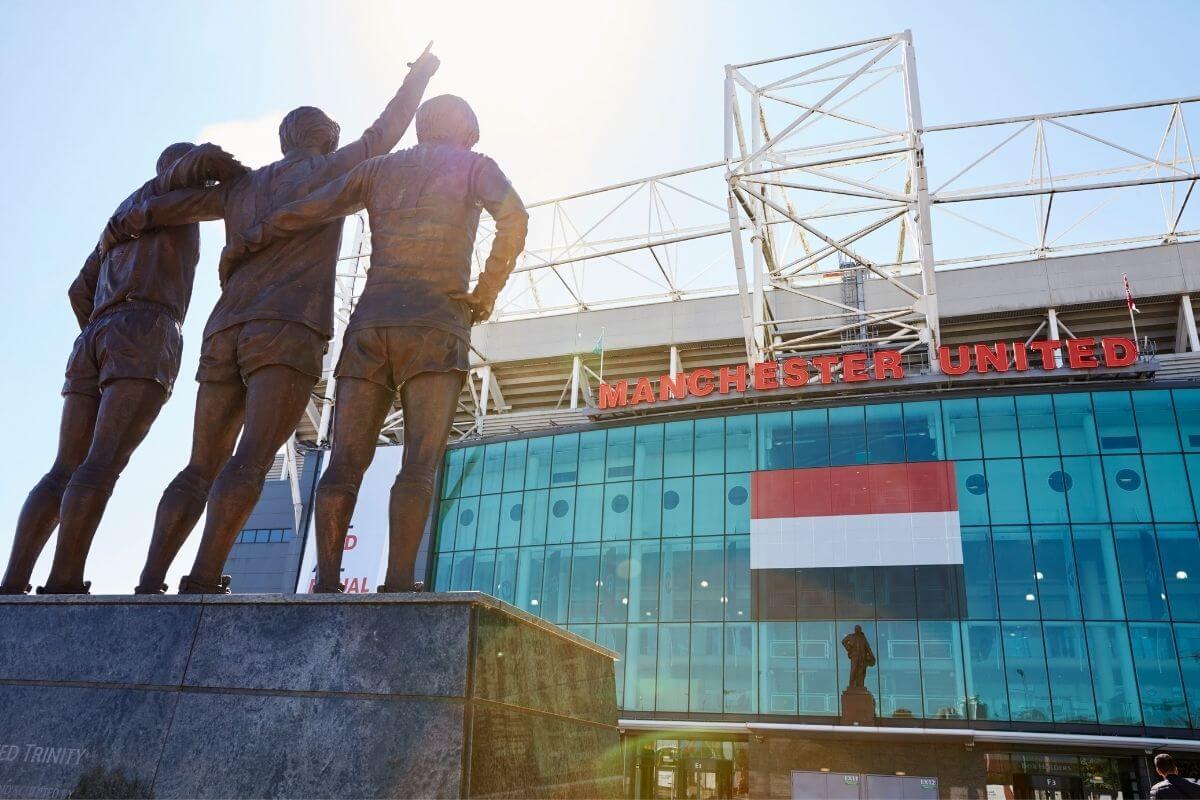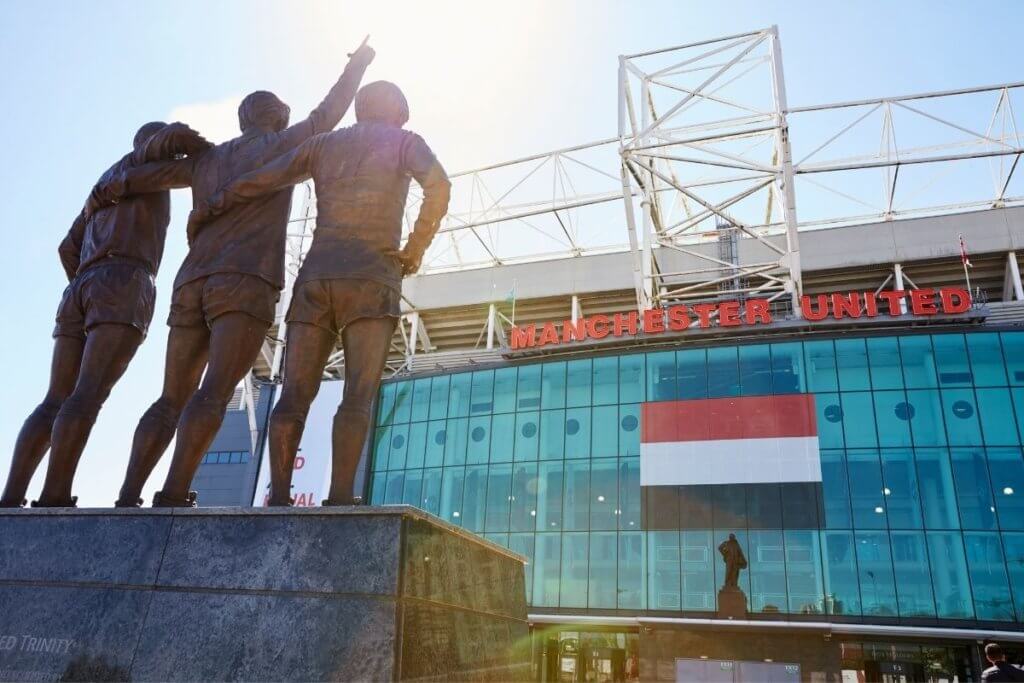 Head to Old Trafford and get a photo taken outside. It's part of our all important football history!
18. Explore the towns near Manchester
Our local expert has written a great guide to the towns near Manchester that are well worth a visit. Having a drive around these is a great way to spend a day out for free in Manchester, and you might find a new favourite place too!
19. Go paddleboarding!
We've got a great guide to all the best spots to go paddleboarding in Manchester – enjoy!
---
Brilliant free things to do in Manchester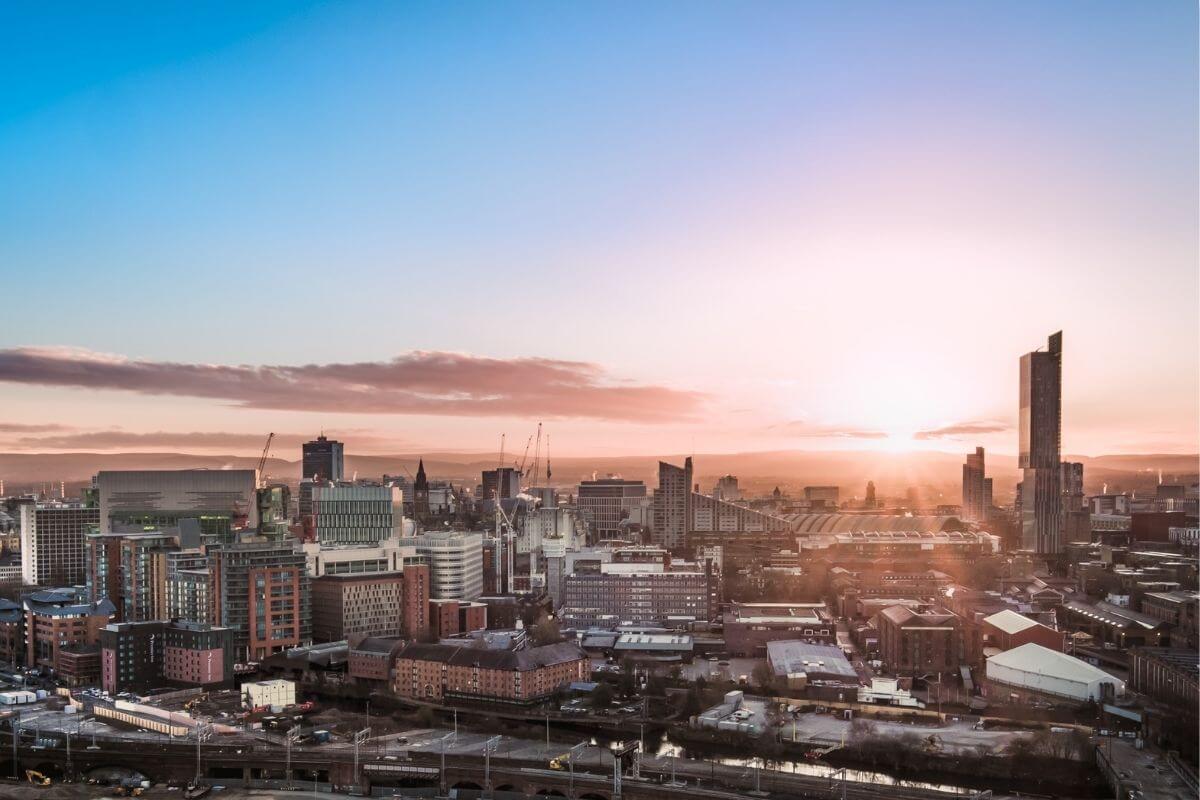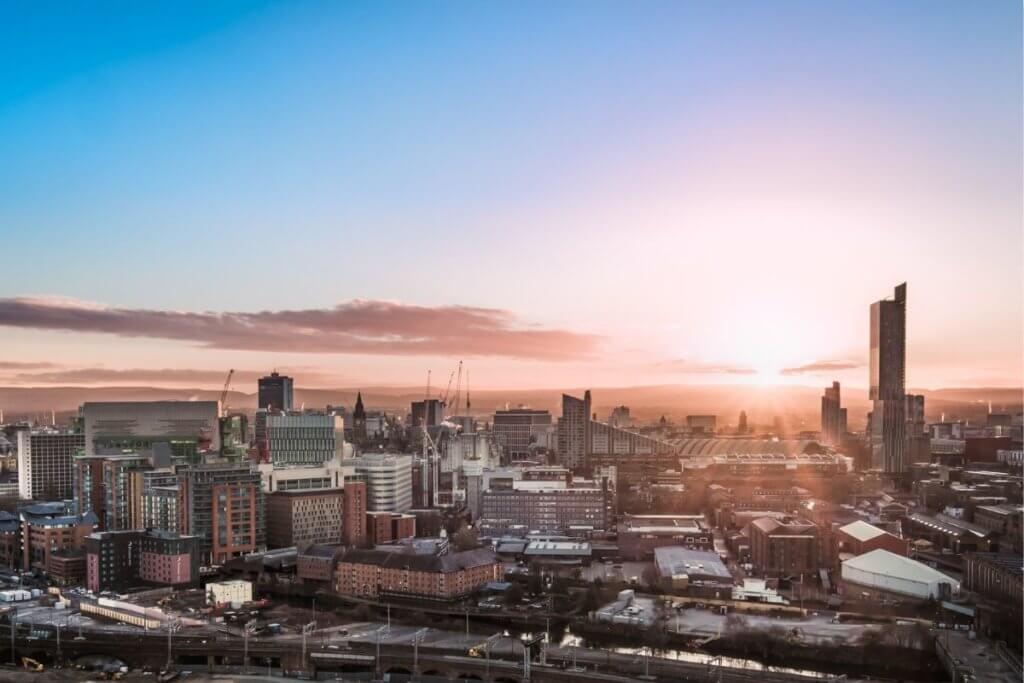 So many free things to do in Manchester so you can still visit even if you're watching the pennies. The great thing about cities in England is that they're so walkable, so interesting and there are always things to do for free. If you've got a favourite free activity in Manchester we haven't included, let us know in the comments below.
READ MORE: The Best Free Things to Do in England
15+ Best FREE Things to Do in London
---