25 Great Ideas for Days Out for Free in England
Looking for inspiration to have some brilliant days out for free? Here are a few ideas for the best free days out in England, and how best to enjoy them…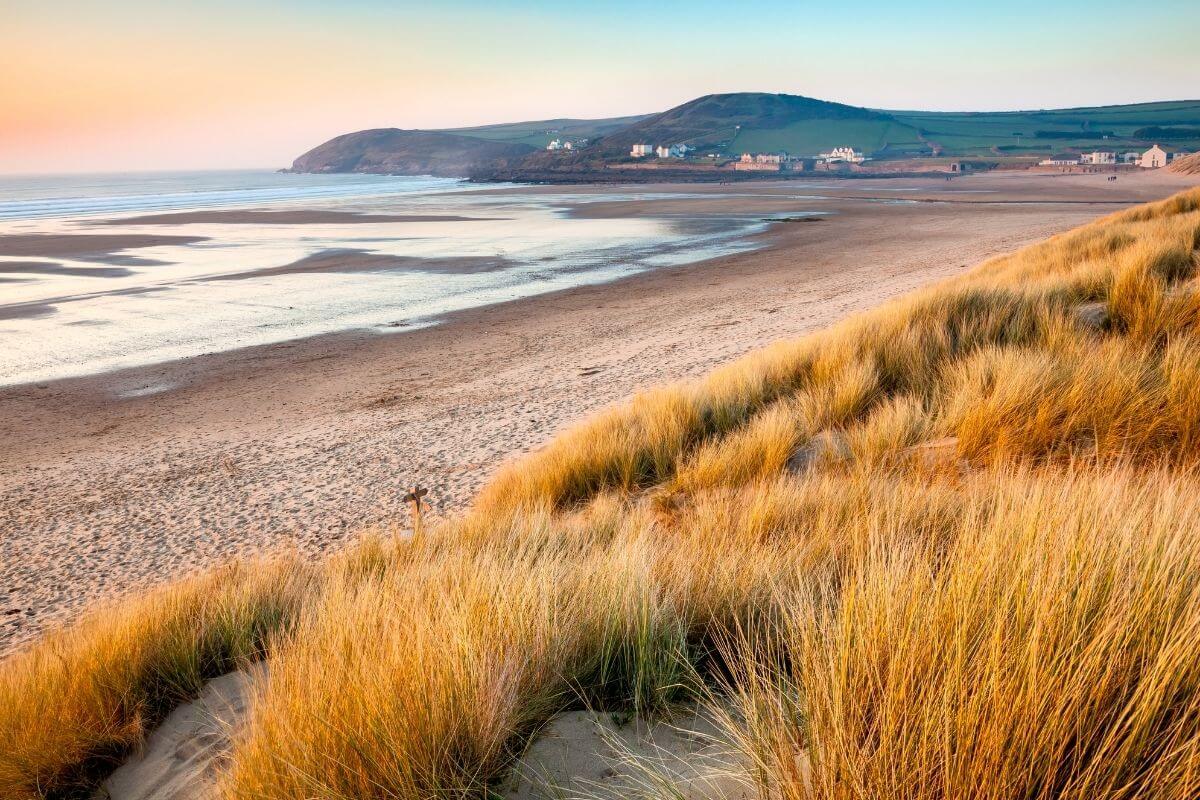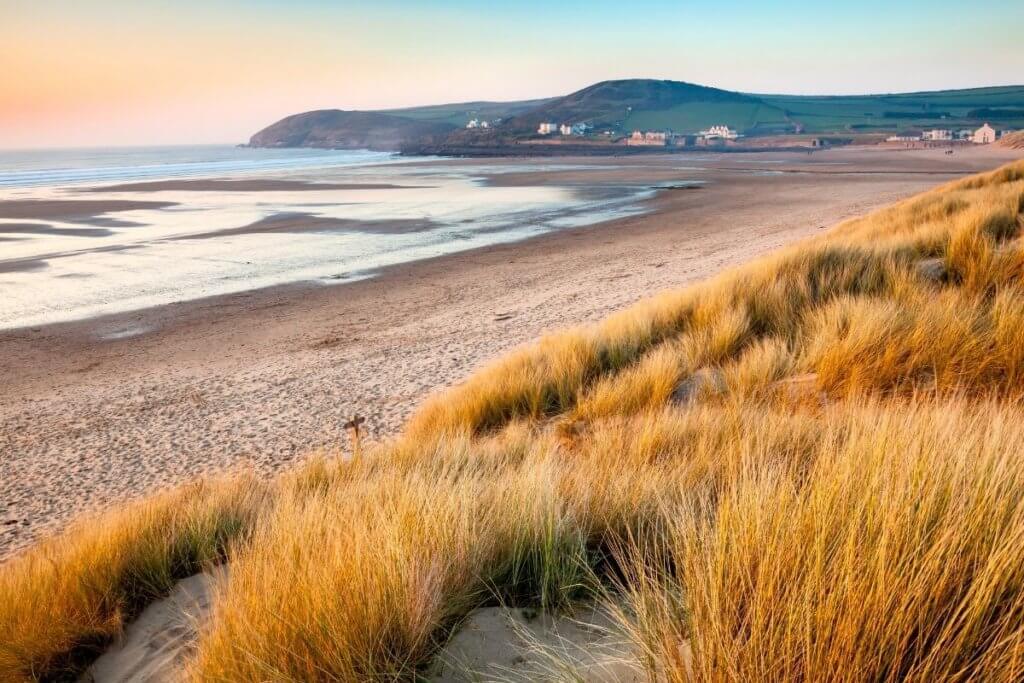 There are so many excellent things to do in England for a free day out. However you like to spend your time, it's always better when it's free, right? If you liked these 65 amazing ideas to save money on days out, then you'll love these ideas for free days out in England that you can do without dipping into your wallet.
We've compiled a list of our favourite free attractions in England to keep you and your family entertained for hours on end without breaking the bank. Let us know what you think!
Best Days Out for Free in England
Here are some of our favourite days out for free from the team…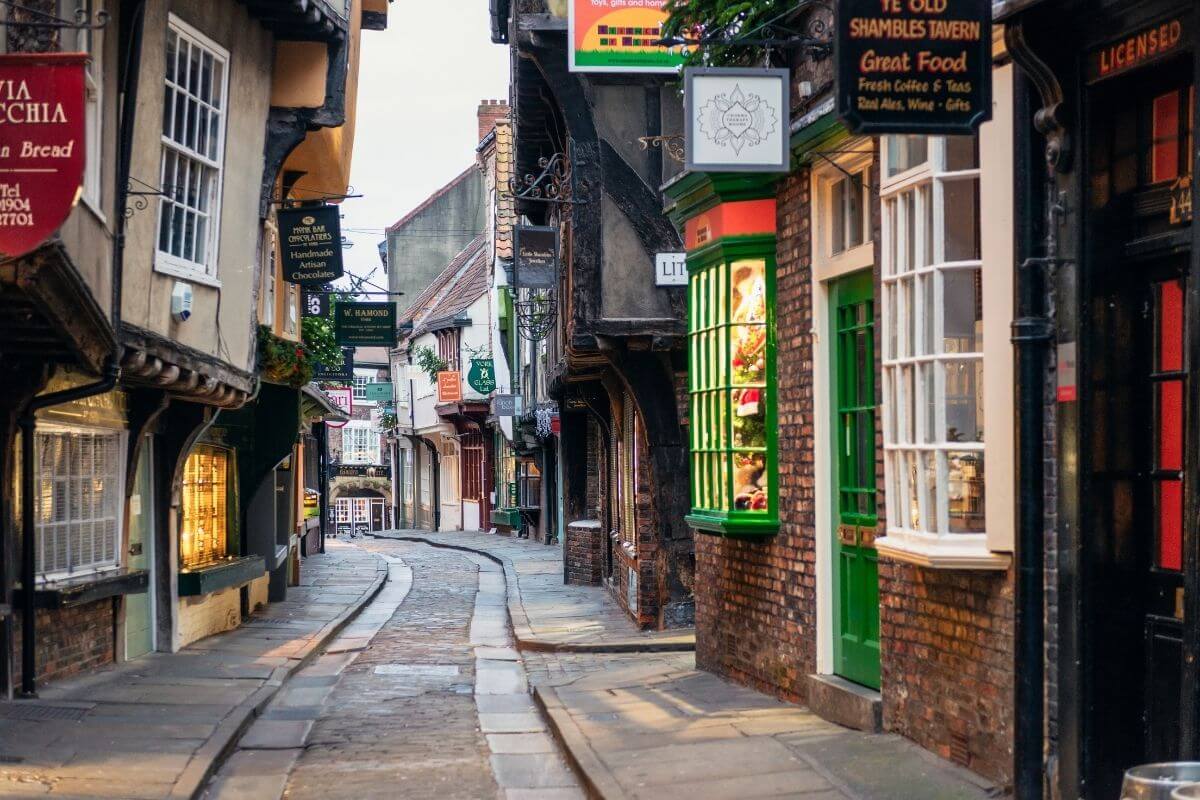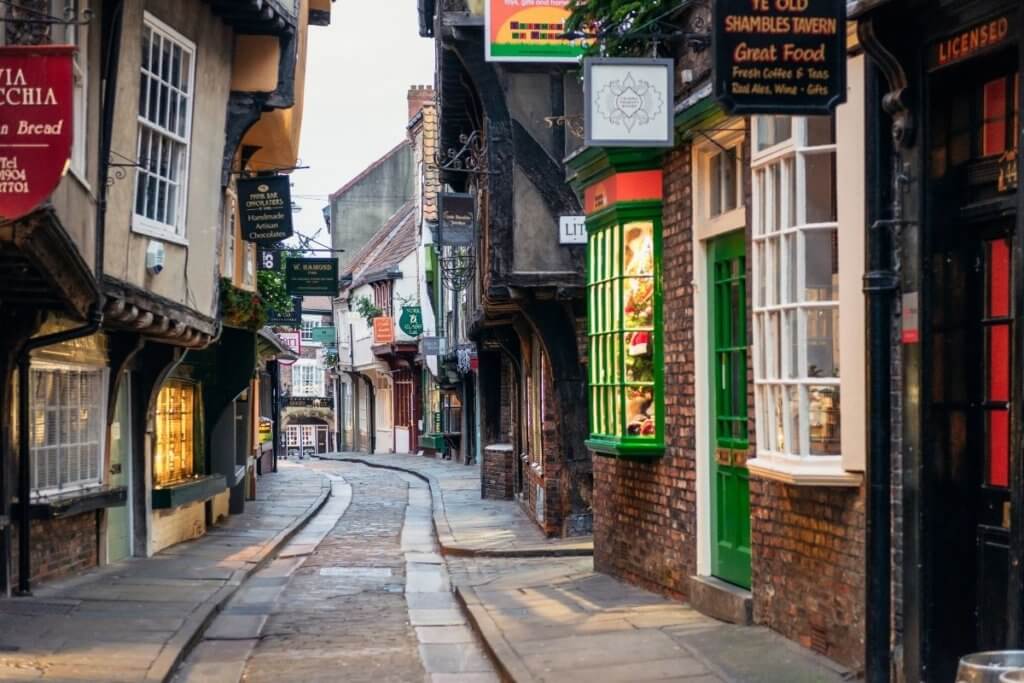 1. Check out the free museums in England
There are loads of free museums in England to enjoy. They're one of the best ways to learn more about the country while having fun at the same time, and when they're free, they're even better.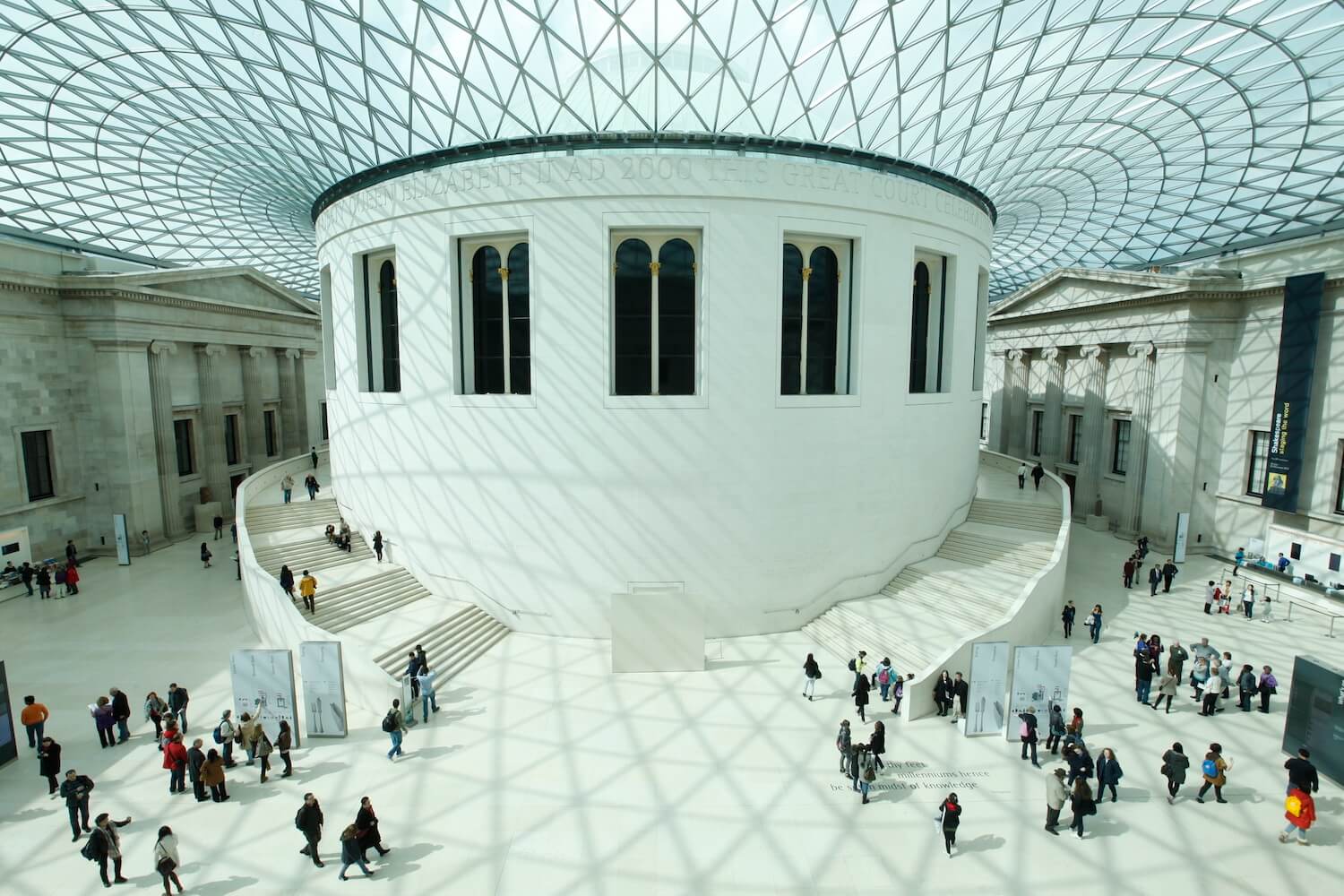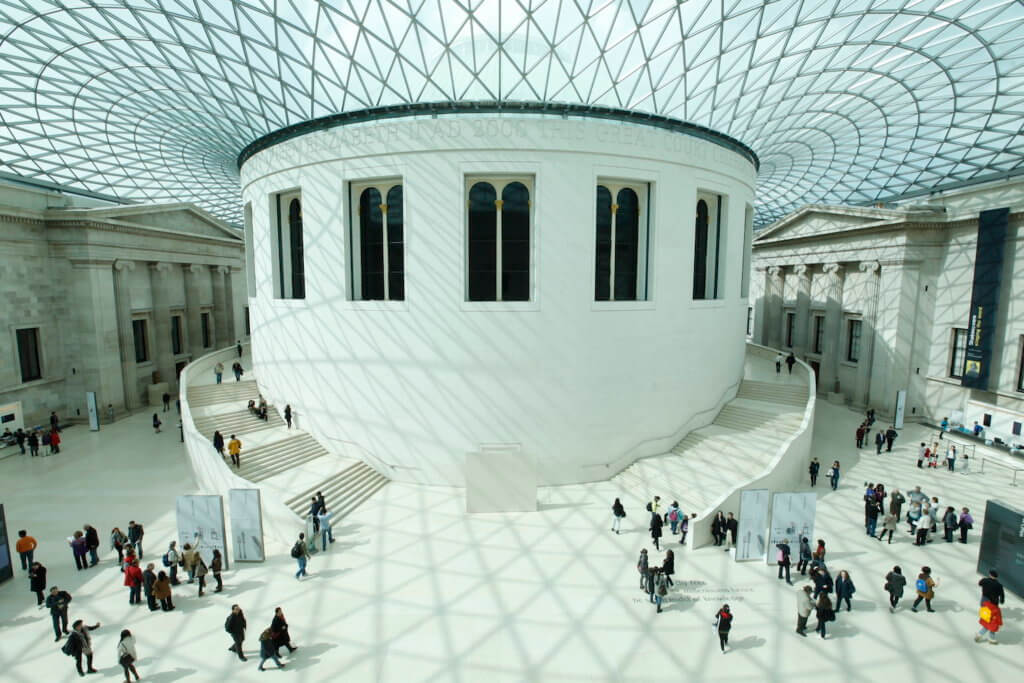 What if you could travel back in time to see a dinosaur, explore ancient worlds, or discover more about slavery in England? With these great days out for free, you can.
The Natural History Museum in London is a brilliant place to see how natural history has changed over time.
The Natural Maritime Museum in London offers an interactive Ship Ahoy! gallery for kids who wish to play explorer or pirate. Children can dress as a sea captain, light the boiler of the steamer, and go crabbing in this gallery.
Visit the International Slavery Museum in Liverpool if you're in the North of England. In addition to examining historical and present elements of slavery, the museum also serves as a global reference centre for information on human rights problems.
2. Enjoy the free parks and gardens in England
England is full of lovely green landscapes with colourful flowers and plenty of space to roam. We have the kinds of gardens in England you have to pay to get into, but also, the type where you're free to roam as you please. Parks are definitely one of the best days out for free for outdoorsy types.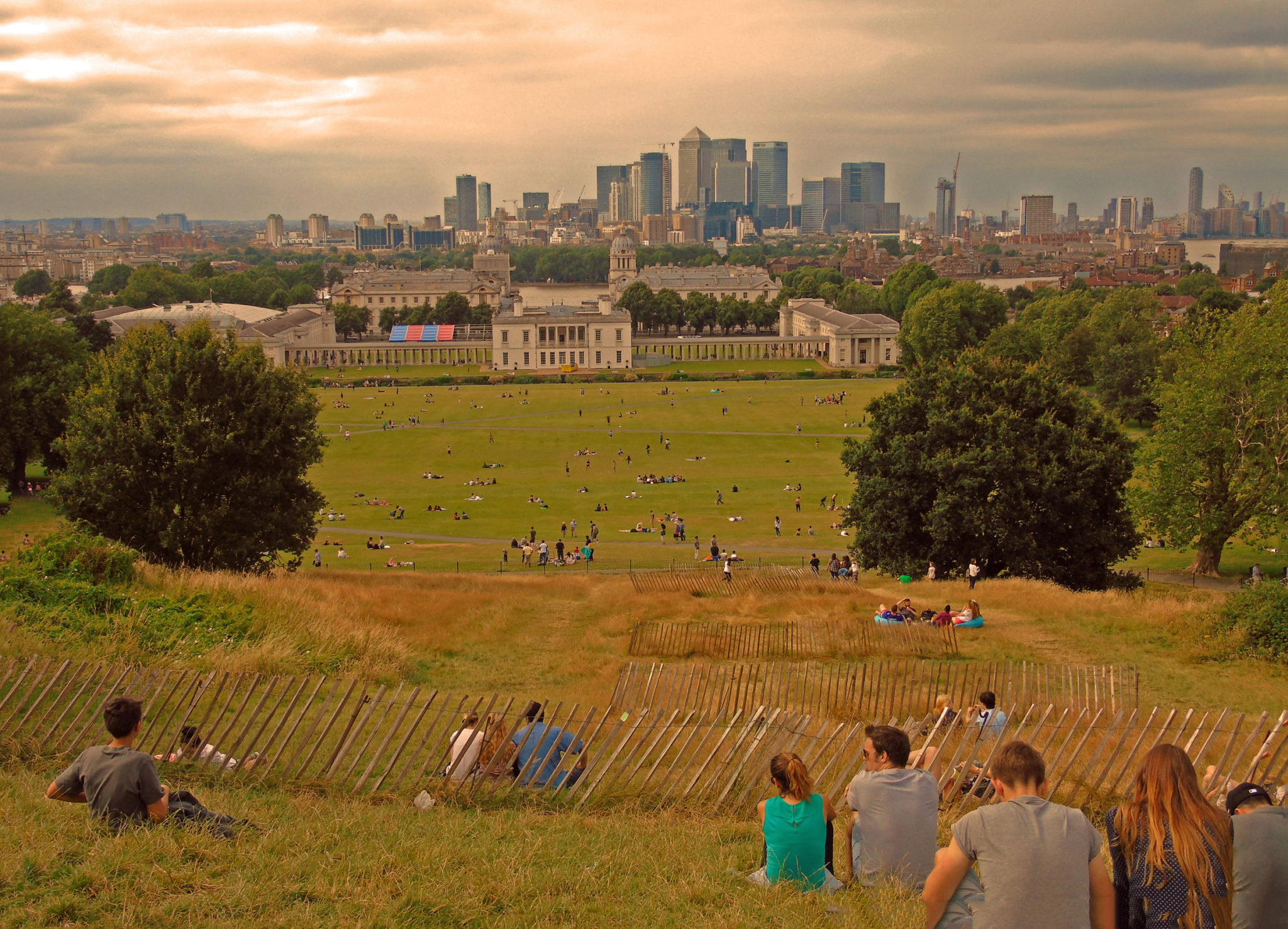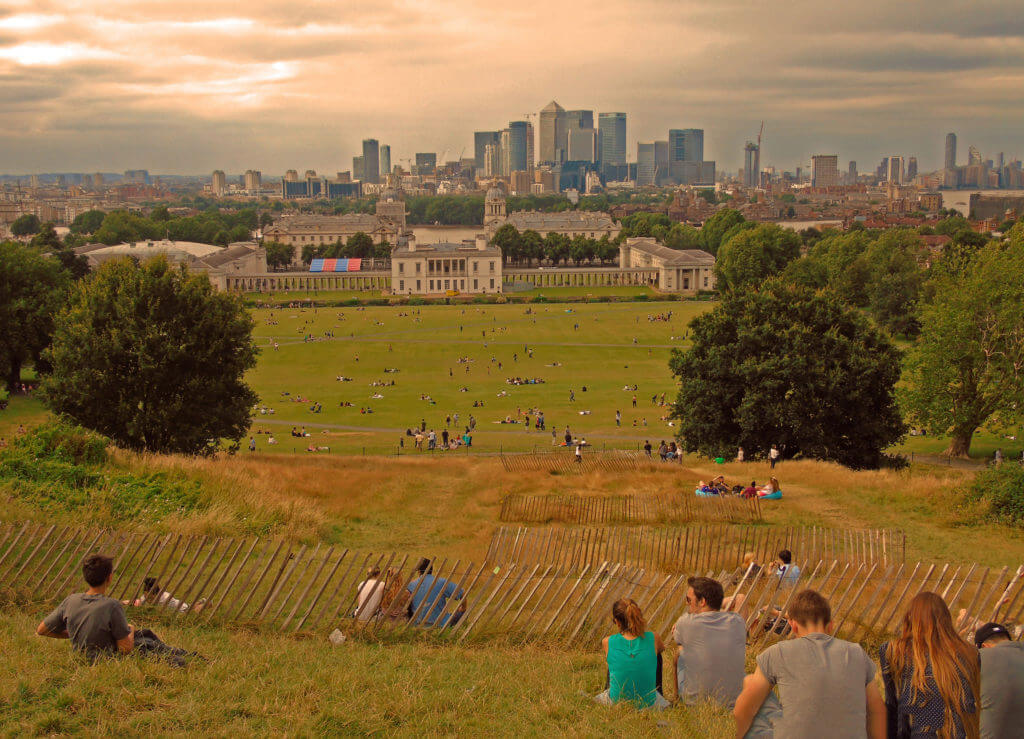 All the cities in England will have some great parks for you to play in, and the towns too. Parks and gardens are a great way for you to get friends and family together on the cheap, or free!
In London, Greenwich Park offers stunning views of Canary Wharf across the river, Regent's Park is home to fragrant rose gardens, and Richmond Park protects old trees and roaming deer.
Crystal Palace Park has giant dinosaurs, a labyrinth, a sandpit, and a boating lake if you're travelling with kids. There are more than 30 heritage-listed sculptures along the lakeside walk where you may see extinct stone animals. Continue your dinosaur-themed fun in the playground, where you'll find bones and hatching eggs in the sandpit.
3. See free public art in England
Art does not have to be restricted to museums or galleries, as it can be seen all throughout England in the form of large-scale sculptures.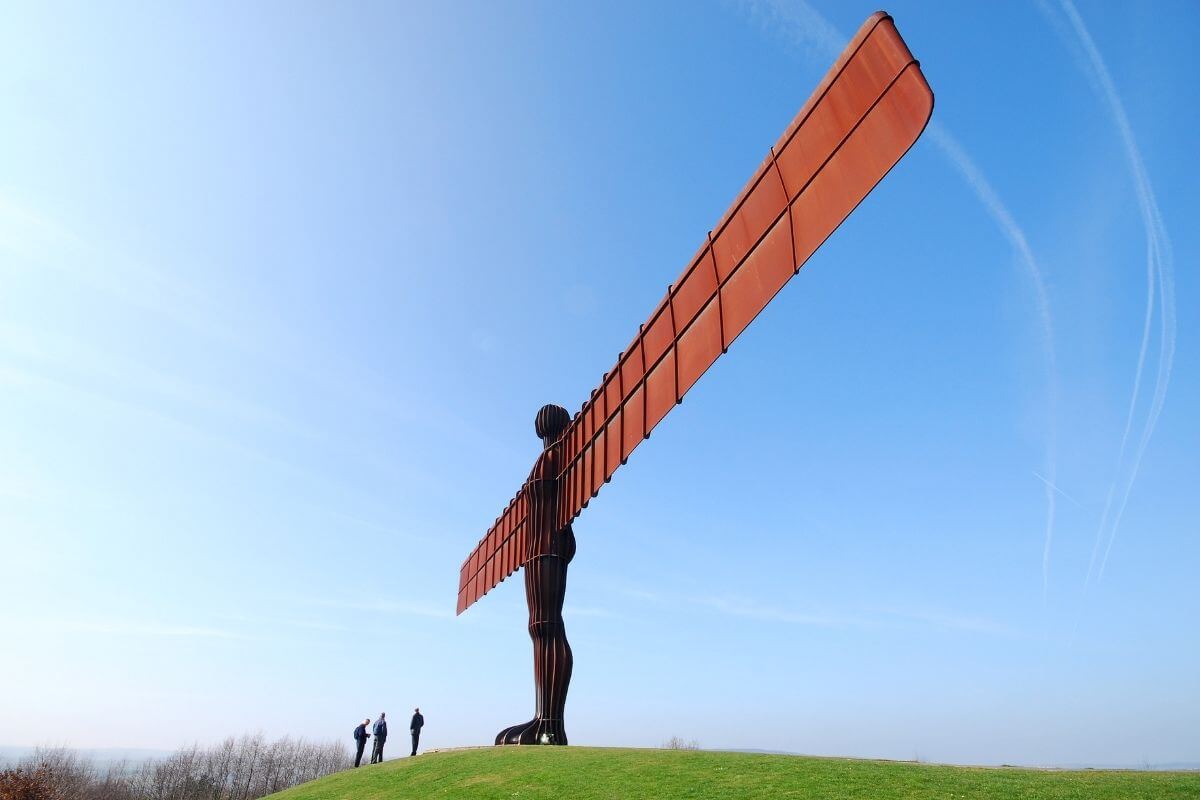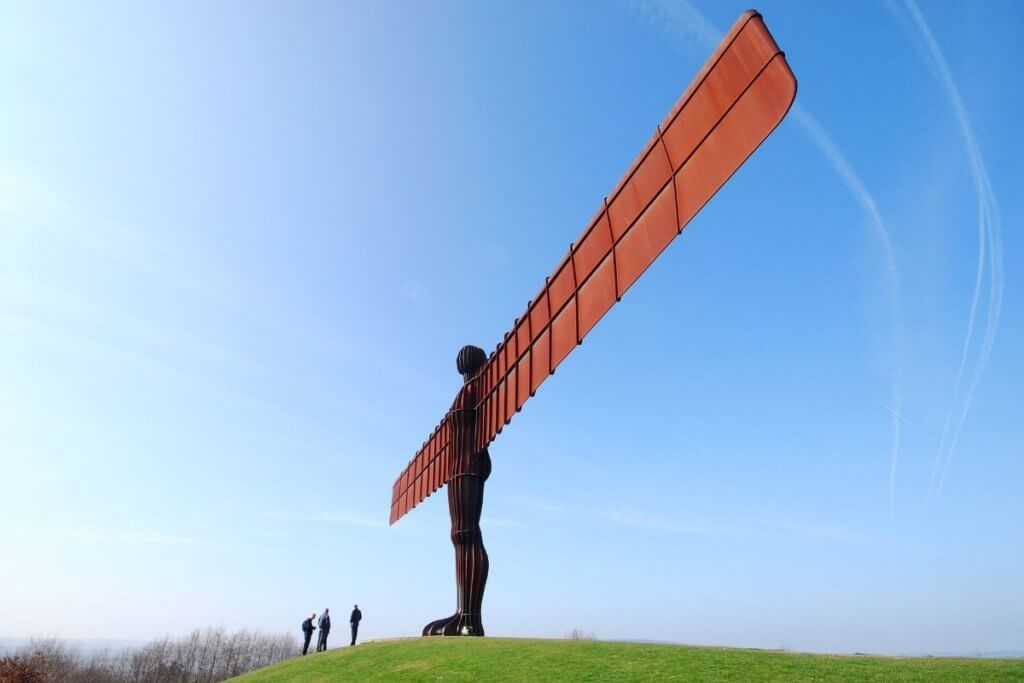 The Angel of the North by Anthony Gormley, located near Newcastle, has become a cultural symbol and one of England's most important landmarks. The Angel of the North is said to be the world's biggest angel sculpture, measuring 54 metres wide and 20 metres high (taller than four double-decker buses and wider than a jumbo jet's wingspan).
Crosby Beach, located approximately six miles north of downtown Liverpool, was similarly created by the same artist. This is where you can discover eye-catching public art. The installation consists of 100 life-size cast-iron sculptures strewn across 2km of beautiful shoreline. About 0.6 miles out to sea, the figures become more submerged and revealed with the ebb and flow of the tides. The original plan called for the iron men to keep travelling about, but as soon as they arrived here, it was clear that they had found their permanent home.
4. Take part in free carnivals and festivals in England
The calendar of free events in England is jam-packed with celebrations with everything from food to flowers throughout the year. Have a look at your local listings to see what free events are going on in your area.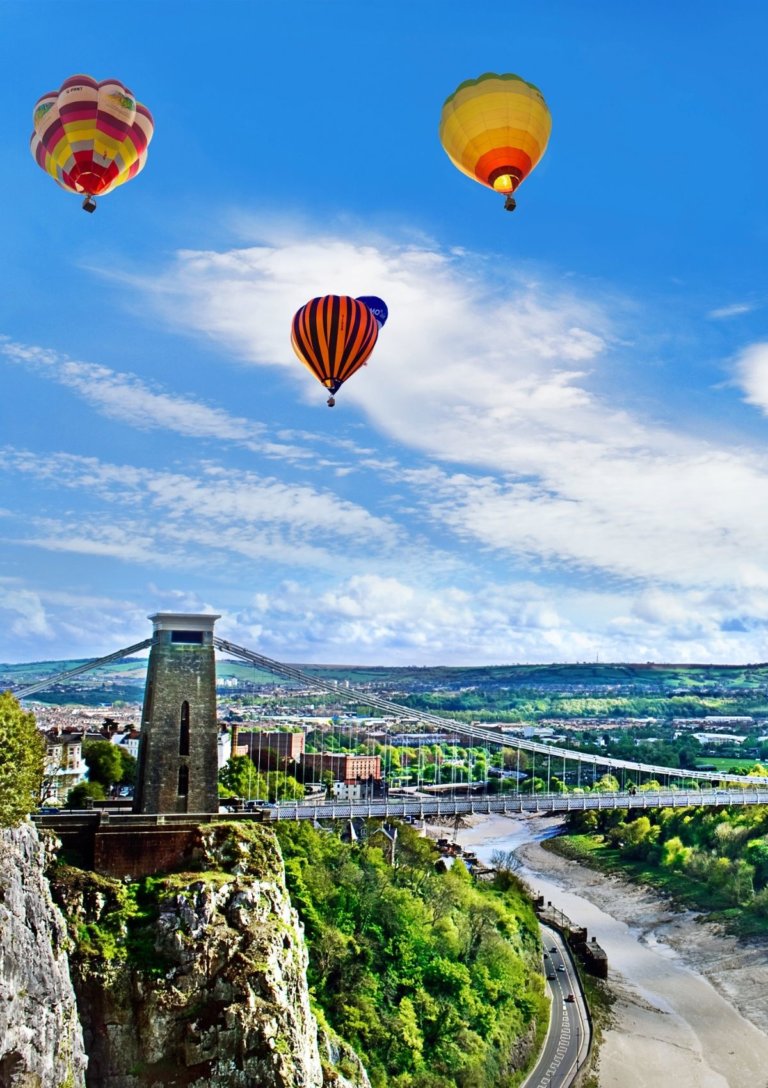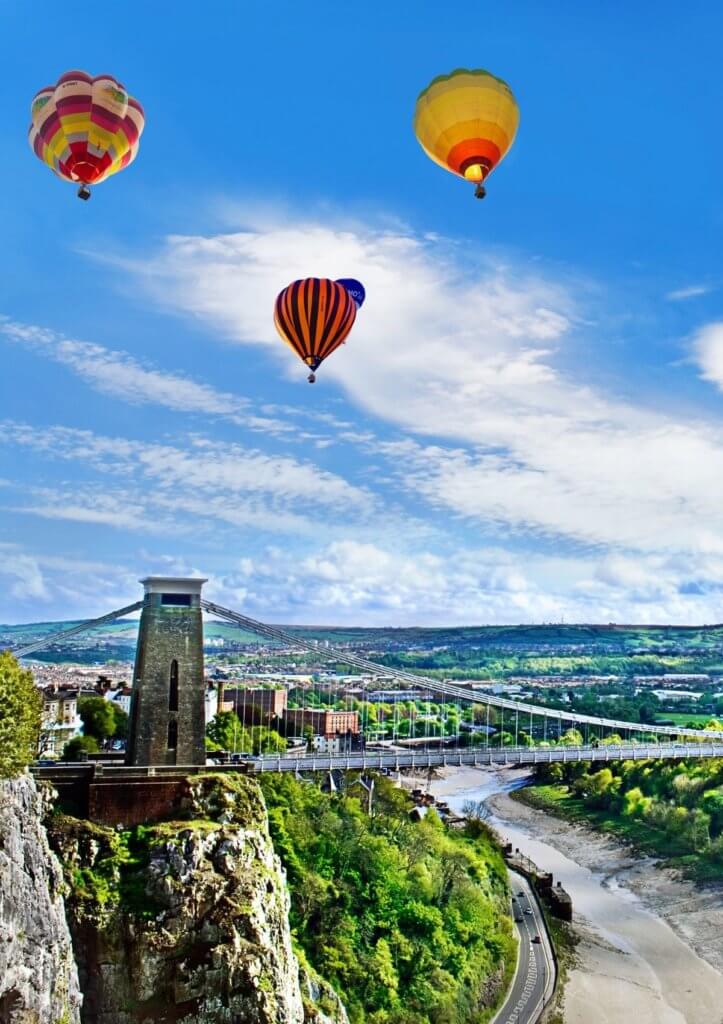 London's Notting Hill Carnival is a weekend-long Caribbean-style extravaganza. This world-famous street carnival takes place every year on the last weekend of August on the Bank Holiday weekend. An estimated 1 million people attend this Caribbean-themed festival, which features traditional music, street food, and dance. In addition to the parade on Sunday, the festival has a variety of other events throughout the week, but the parade is a particular highlight of the event.
READ MORE: What to do on August Bank Holiday weekend
Bristol's International Balloon Fiesta is another fun option. It's a spectacular show that the whole family would enjoy at no cost. As many as 150 hot air balloons take off from Ashton Court Estate in the early morning, and at night, they light up the sky with exciting activities for families to enjoy on the ground.
5. See important historic monuments for free in England
In England, it's hard to travel very far without running into our history. We've just got so much of it. In fact, it's one of the things Americans love so much about visiting England.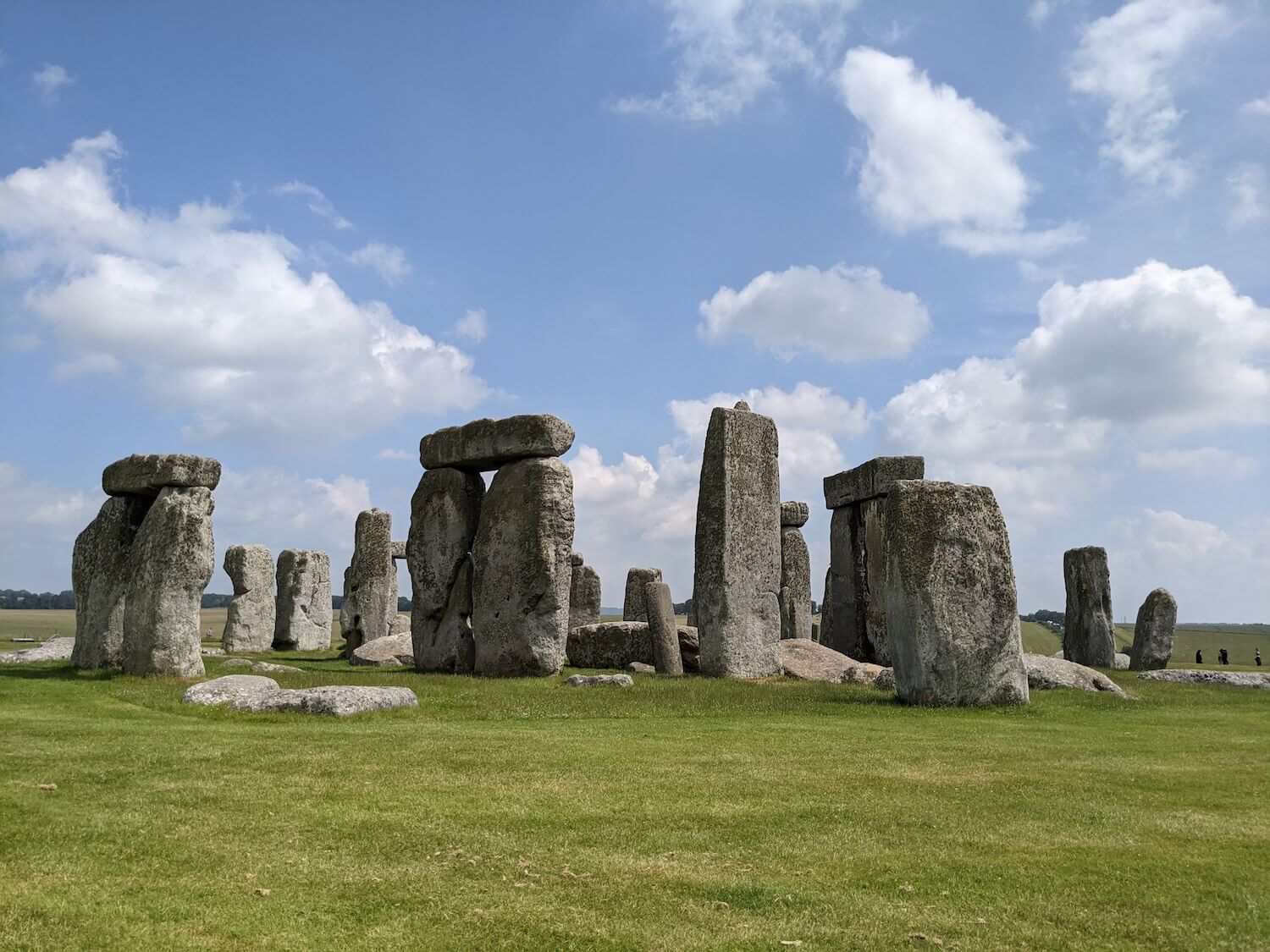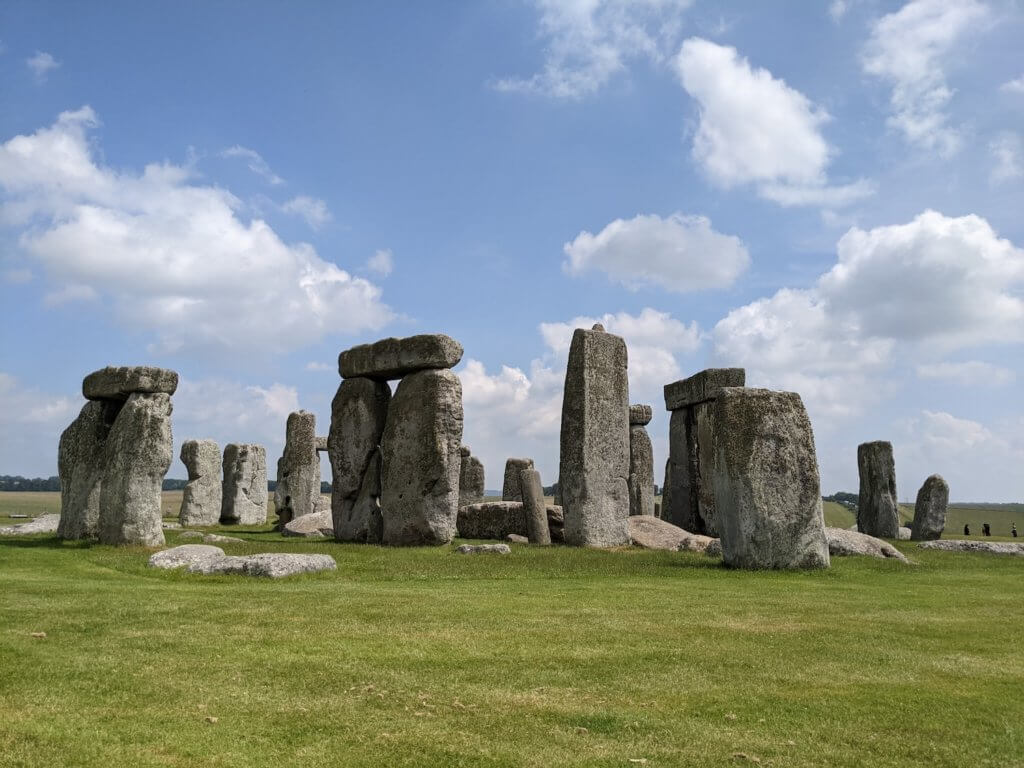 Wiltshire's Stonehenge is thought to be more than 5,000 years old, and is a unique and memorable family outing; a remarkable relic of a previous civilisation. Sadly it's not free if you want to get close, but you can view from afar for free, from the road.
The Cerne Abbas Giant hill figure is located near Dorchester. The world-famous Cerne Abbas Giant can be seen from the road as you drive past, but park up at the Giant's View car park to get a better look.
The Uffington White Chalk Horse is near Faringdon in Oxfordshire, and dates back as far as 1000BC. The 110m long horse can be seen galloping across the crest of a beautiful dry valley. The horse is only one of several ancient artefacts found on White Horse Hill and the adjacent high chalkland.
6. Explore the outdoors on a free hike in England
Getting about on foot is the best and most cost-effective method to see the stunning British countryside and enjoying one of our best days out for free.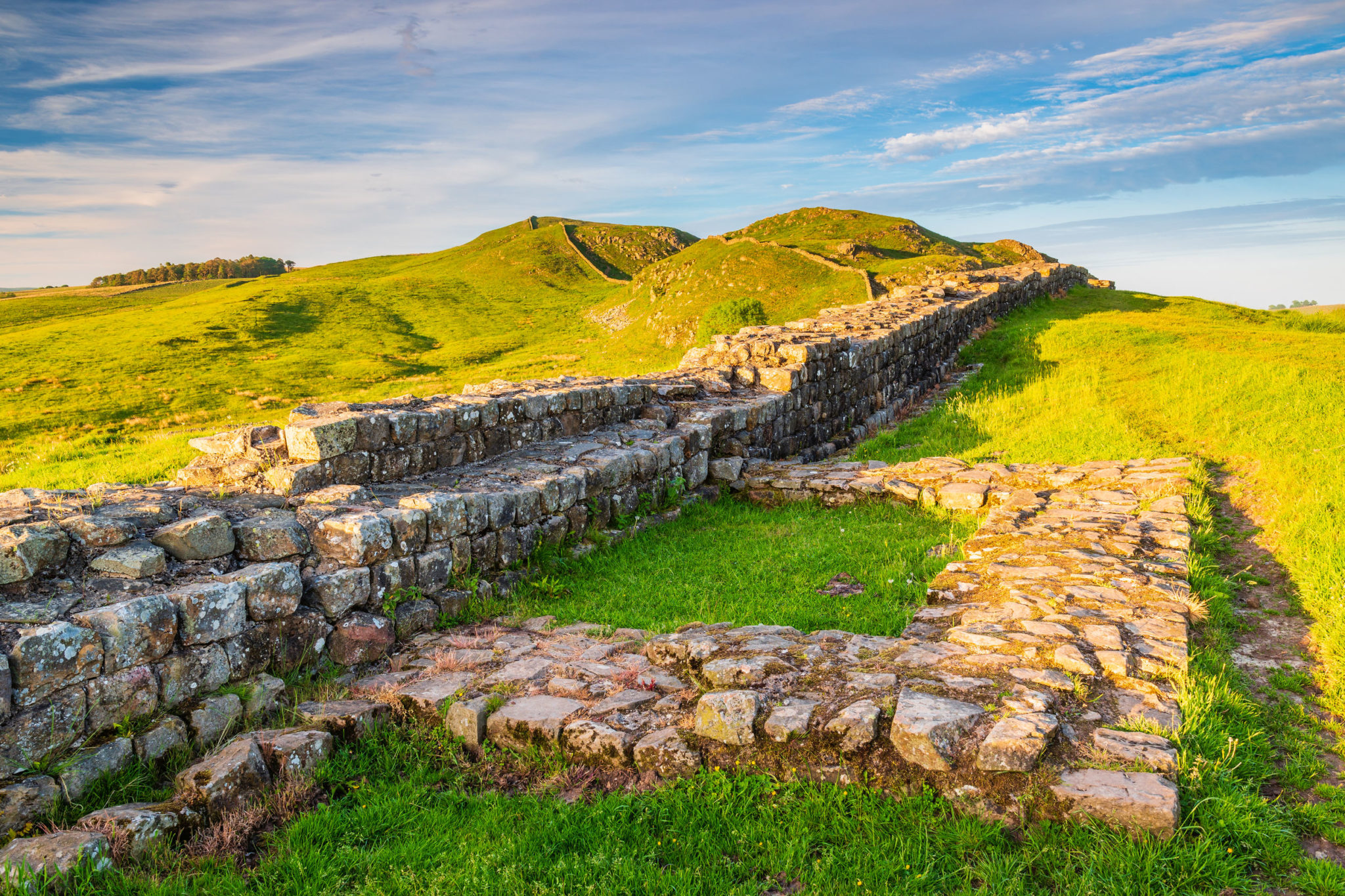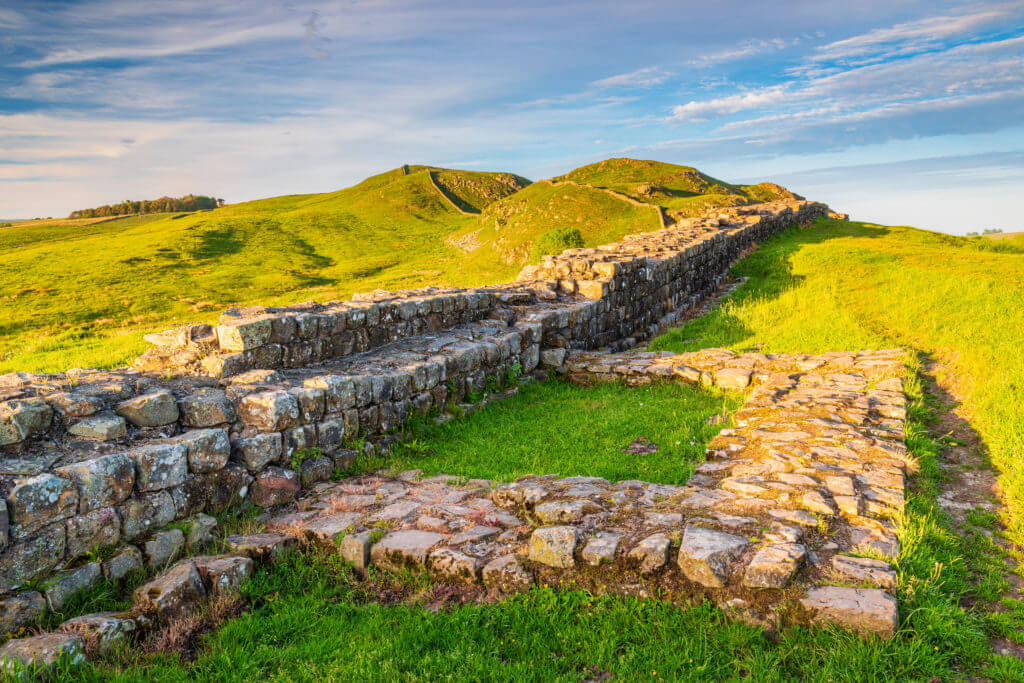 England is full of stunning landscapes just waiting to be discovered, whether you're up for a challenging hike or a leisurely afternoon stroll around the countryside. In England, there are ten National Parks where you can go on a variety of hikes with your whole family.
Or, try geocaching, a popular trend that'll keep the whole family engaged while out exploring. It's a digital scavenger hunt where you may enjoy the pleasure of being outside while exploring new places.
A geocache, often known as a 'cache,' is a little treasure box concealed in the wild. A GPS-enabled gadget is used by Geocachers to locate these buried treasures. They utilise coordinates, which are called 'waypoints,' to direct them. It's lots of fun!
7. Lounge on one of England's free beaches
If you'd rather spend your time outdoors unwinding, consider visiting one of England's many fabulous beaches. You can take along snacks or some games to keep everyone entertained. A day at the beach is a great way to get some fresh air, and have some fun while you're at it.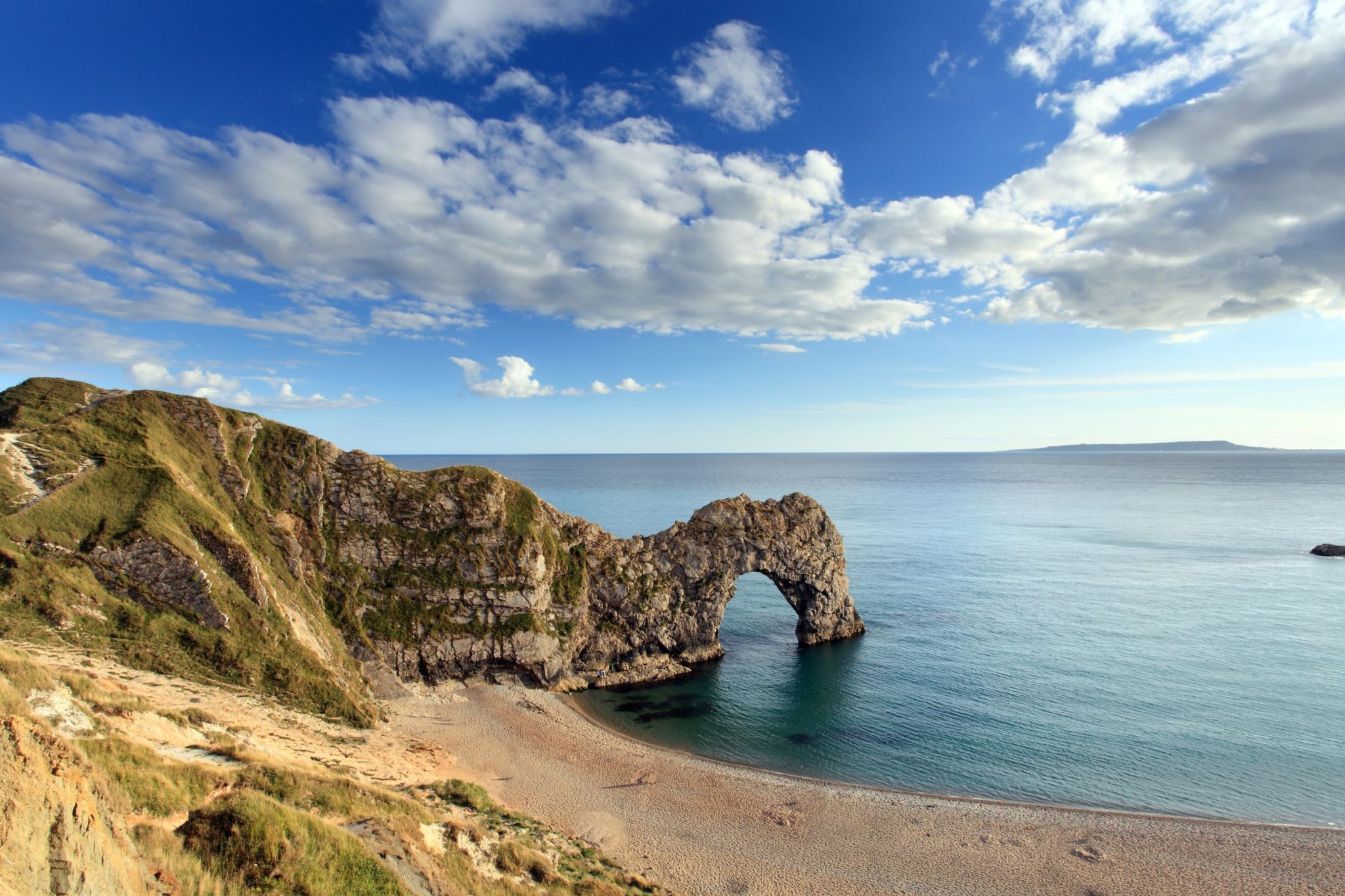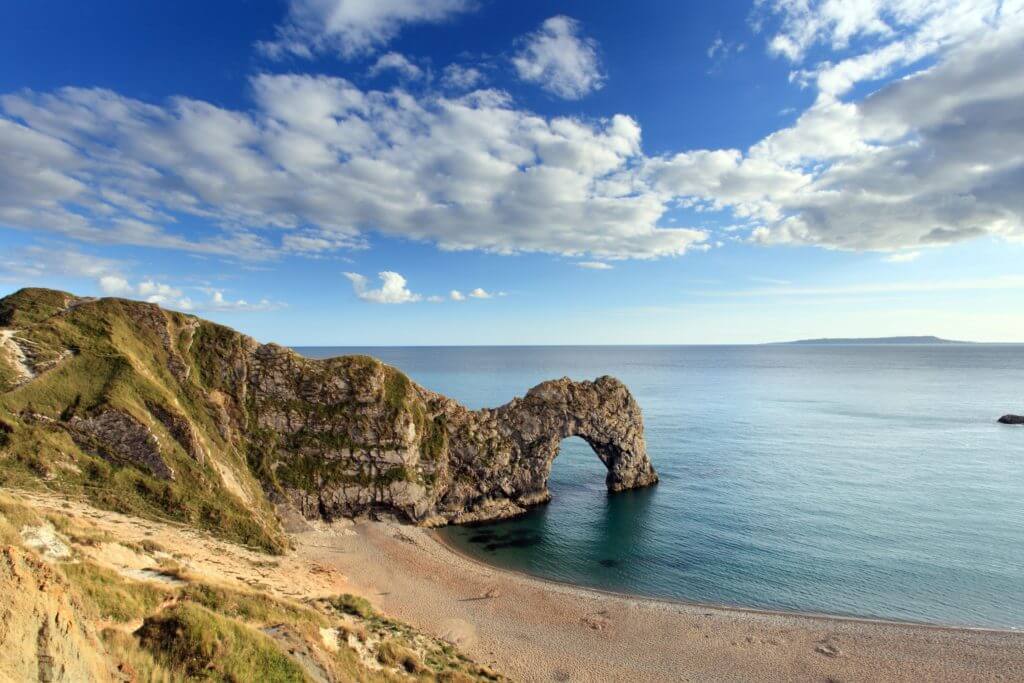 One of England's most recognisable castles may be seen on Northumberland's Bamburgh Beach. There's plenty to see on this Northumberland sand beach, including the world-famous Farne Islands on the other side.
It's only a short walk from Whitby, the Yorkshire town where Whitby Sands is located. Whitby Sands is ideal for those who enjoy sandy beaches, since it has colourful beach huts and plenty of room to create sandcastles.
When visiting the south coast, stop at Durdle Door – one of the best days out in Dorset. Approximately 10,000 years ago, water on the Jurassic Coast began to construct one of the most amazing formations in England. Durdle Door is now one of the most well-known archways in the country.
8. Check out the free castles in England
For a free day out in England that takes you on a journey through the ages, you can't go wrong by visiting some of England's best castles.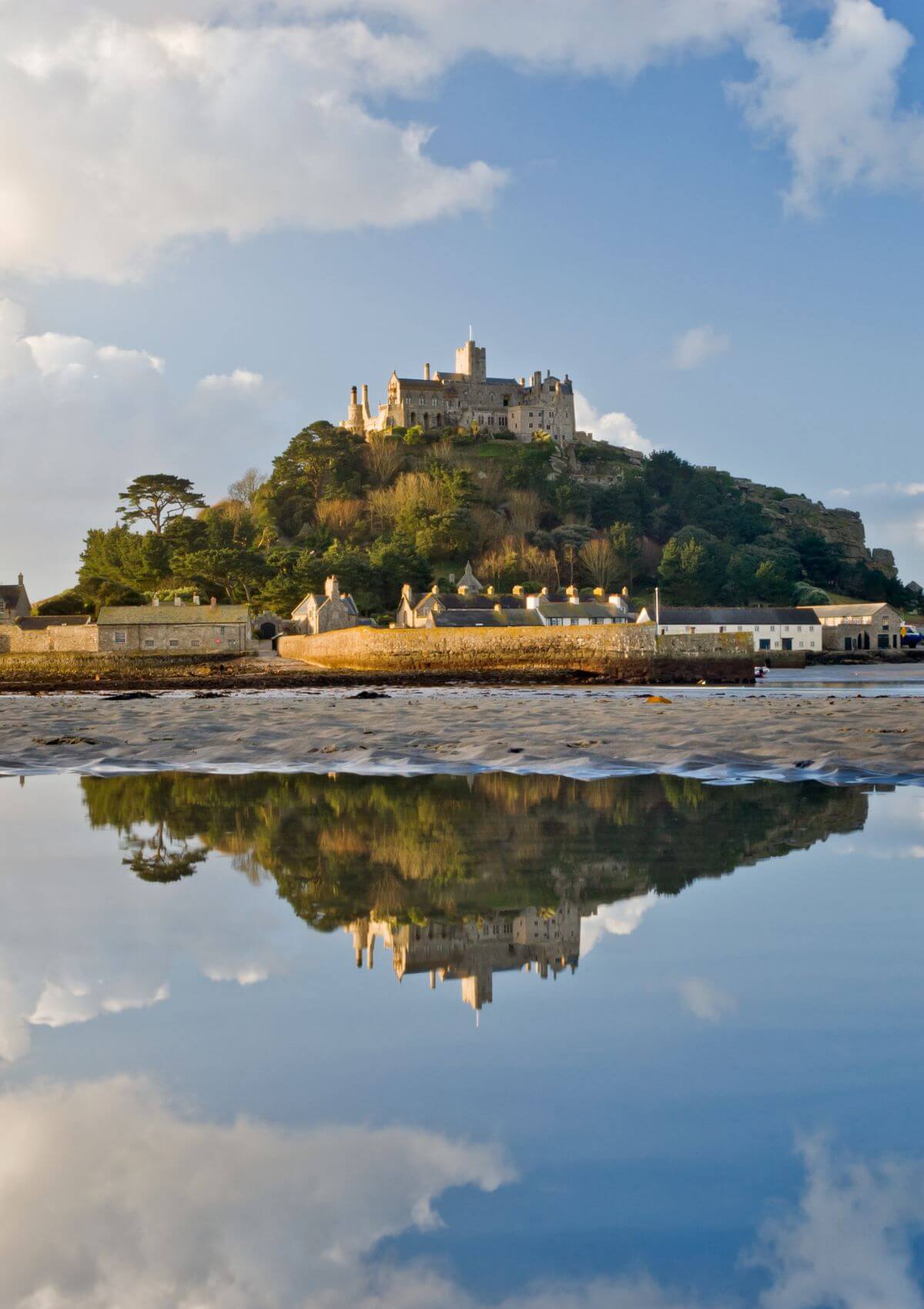 You might have to pay to explore the interiors of the best-preserved and private castles, but many of these historic structures can be admired from outside for free. There are also plenty of ruins scattered throughout the English landscape that don't cost a dime to visit.
As mentioned above – Bamburgh Beach offers sprawling views of Bamburgh Castle, which sits on a rocky plateau off the coast of Northumberland.
When the tide is low, you can walk along an ocean causeway to Saint Michael's Mount off the coast of Cornwall for free. Entering the castle costs £21 per family, but visiting the harbour comes with no charge.
9. Hunt for painted rocks for free in England
Thanks to a Facebook group called Love on the Rocks, you can now take the kids treasure hunting throughout the UK for free.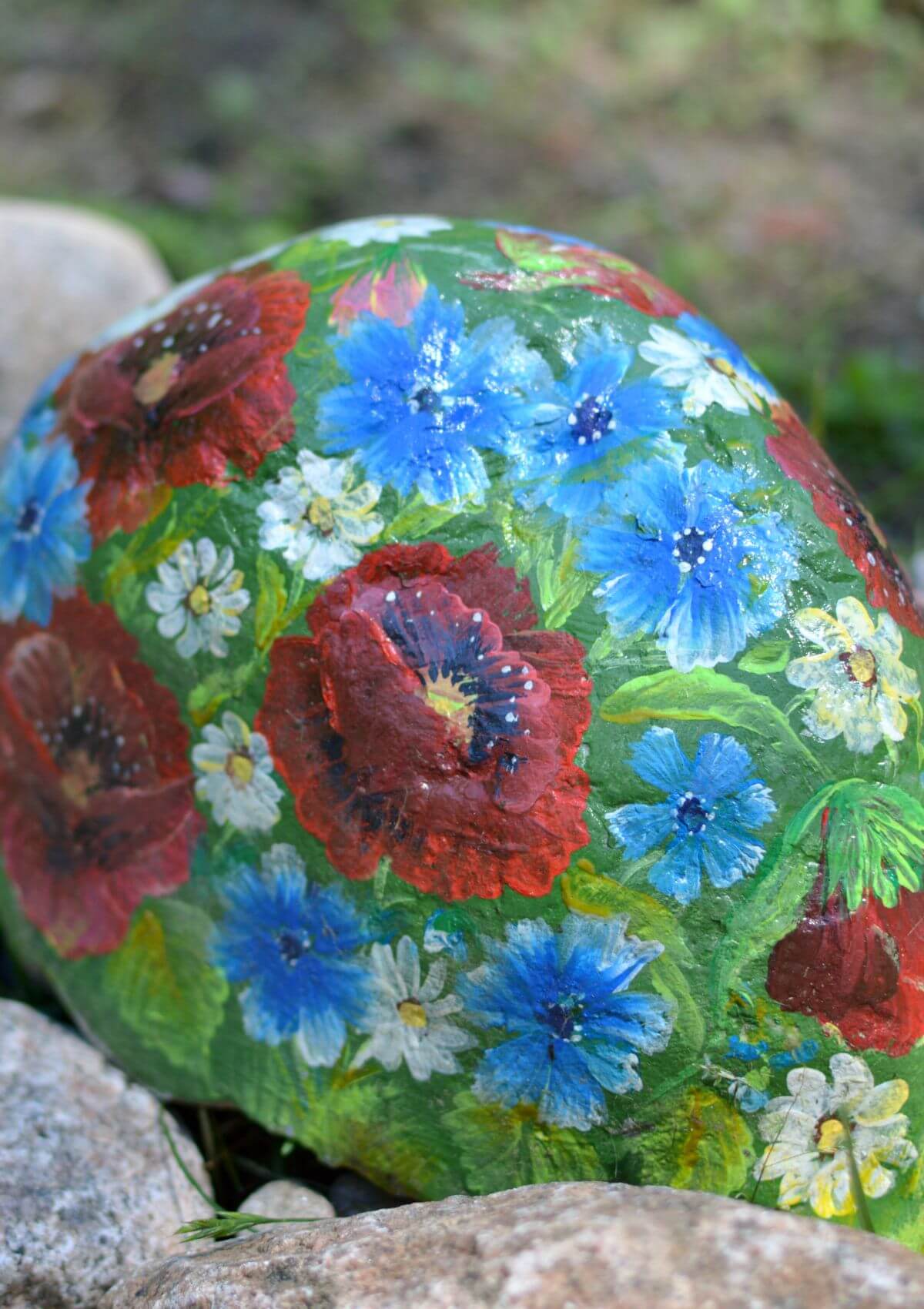 Love on the Rocks invites its members – which now number well over 100,000 – to paint any picture they like on a pebble, then hide it for other people to find.
Write the details of the Facebook group on the back of your painted rock so that finders can share your art. Or, simply follow the group to get hints on where to find these wonderful works of art, and then embark on a treasure hunt with the family!
10. Find Gruffalo Trails in England for free
Fancy taking the kids to search for Gruffalos in real life? Gruffalo Trails in England offer a fun-filled outdoor activity for the family, where you can search for sculptures of your favourite characters from Julia Donaldson's book in some of the most spectacular British countryside and woodland settings.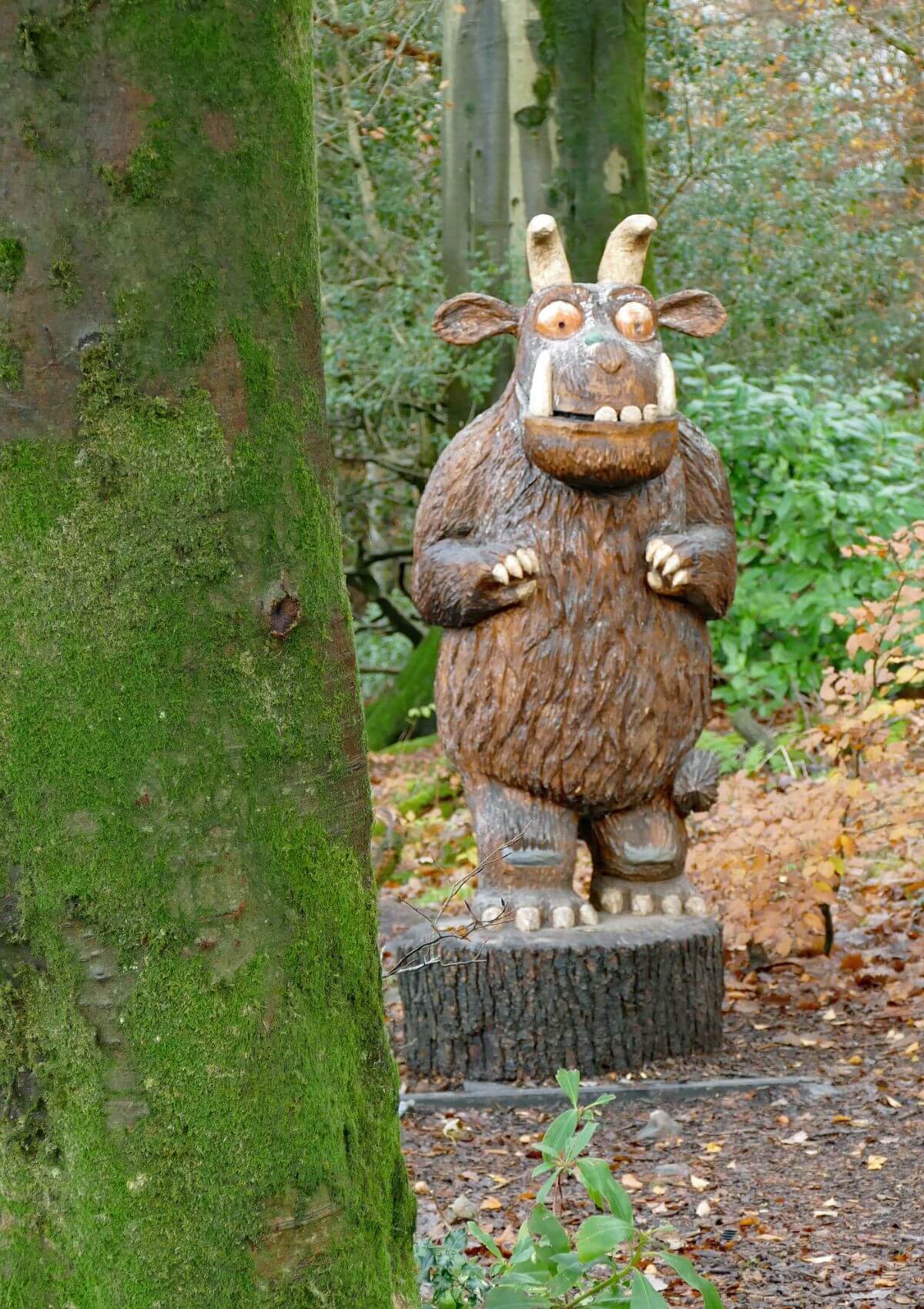 You can search for a life-sized Gruffalo sculpture in the Moors Valley Country Park & Forest, which is located close to Ashley Heath in Dorset. While you're there, hop aboard the Moors Valley Miniature Railway. Then, enjoy the fairy tale-themed playgrounds in the Enchanted Woods. Admission to the Moors Valley Country Park & Forest is free, but you may have to pay for parking and additional attractions.
Alice Holt Forest in Hampshire is another picturesque setting that hides intricate sculptures based on characters from Julia Donaldson's 'The Gruffalo'. The trail covers a distance of 2.7 km. There's also a trail dedicated to Superworm, the leading hero from another Julia Donaldson book.
Orrest Head in the Lake District is the best place to search for Gruffalos if you prefer views of countryside vistas to woodland. While navigating the two-mile trail, you'll be able to take in sweeping views of Windermere, its lake, and the surrounding rolling hills. Be aware that the trail is mostly uphill – suitable for children, but not great for pushchairs.
11. Go on the free sculpture and art trails in England
Every summer, free art and sculpture trails take over many of England's town streets, public spaces and parks. These trails give you and the family the chance to explore a new place, soak up some local culture and see works of art by established and emerging artists.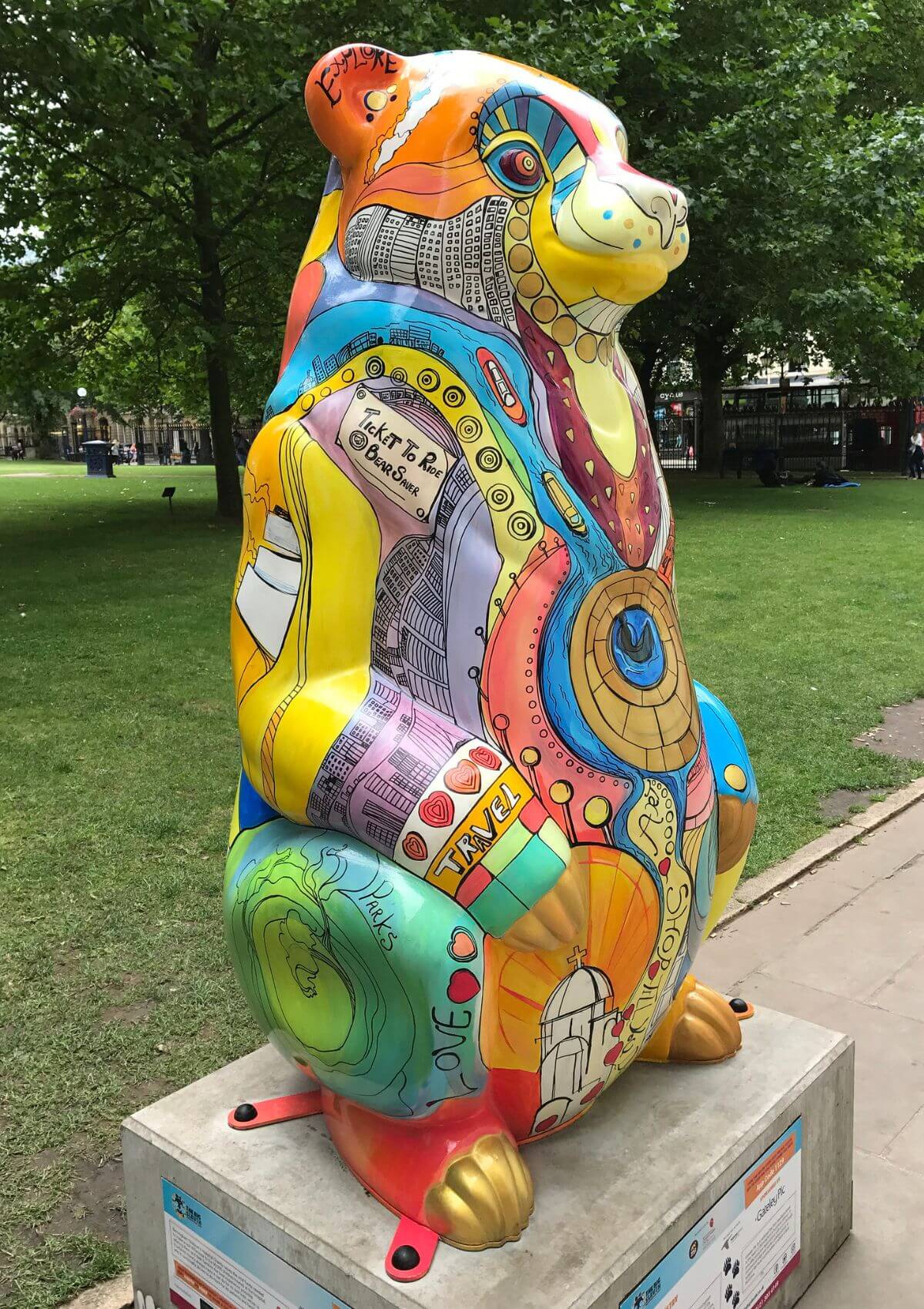 This year, some of the events you can look forward to include:
Starting on the 1st of July and lasting for ten weeks, the Leeds Bear Hunt invites visitors to search for around 50 giant bear sculptures dotted around the streets and parks of the city. While the bears hide in plain sight, they also highlight many of the city's most famous places and lesser-known attractions. The Bear Parade takes place on the 17th September, and the Farewell Weekend happens on the 22nd – 24th September 2023.
Morph's Epic Art Adventure will be hitting the streets of London in summer 2023. Organised by one of the UK's leading charities for young wheelchair users, Whizz-Kidz, Morph's Epic Art Adventure will be the first step-free art trail in England. The event will take place from the 19th of June to the 20th of August.
Over 50 super-sized sculptures inspired by the Shaun the Sheep TV show will sit side-by-side with some of Newcastle's most iconic landmarks from the 19th of July to the 27th of September.
Free sculpture and art trails aren't just limited to England's biggest cities; they're being held in some of England's most interesting towns too, such as Southend-on-Sea, Swindon and Lichfield. Not bad for a free day out with the family!
12. Identify trees in England's woodlands for free
Fancy taking on the role of a nature detective on your day out for free in England? Download the free Tree ID app by the Woodland Trust so that you can find out what lives in your local area – or beyond if you want to see some of England's most scenic forest walks and countryside vistas.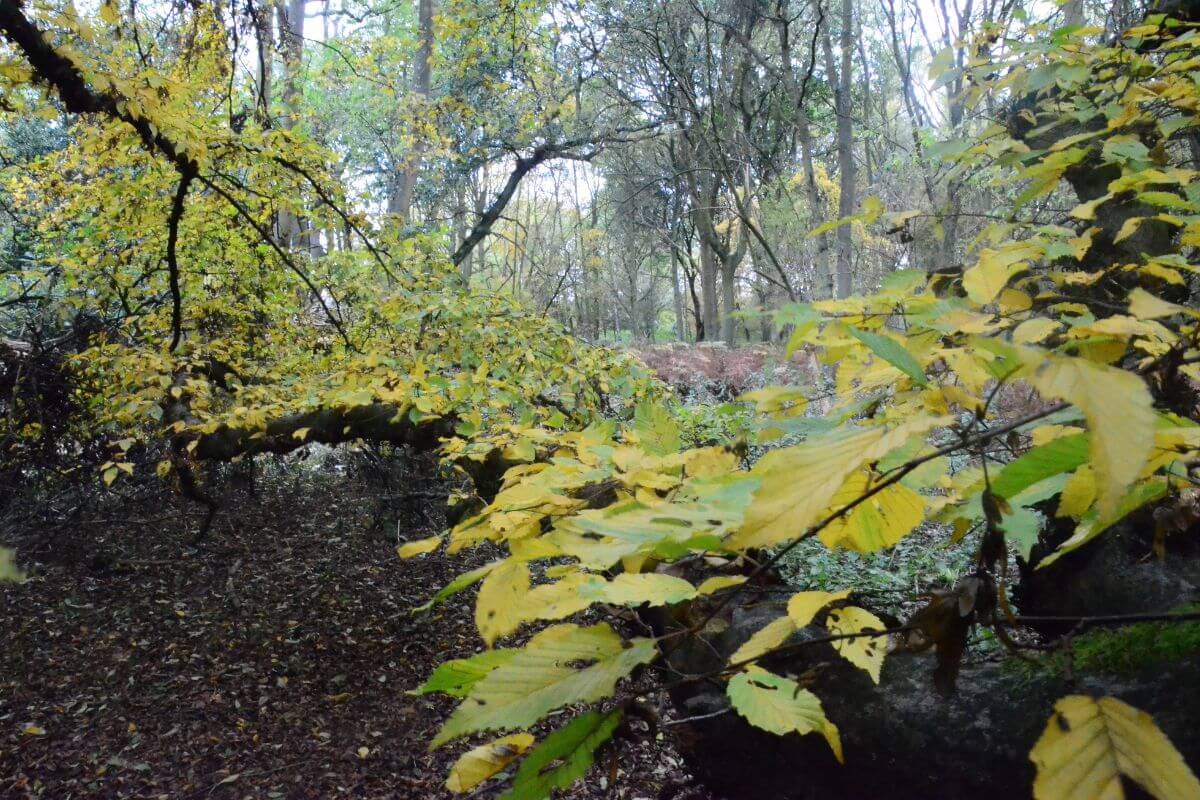 Using Tree ID, you can identify common non-native and native trees using leaves, twigs, flowers, fruit, buds or bark in just a few simple steps. There are also colouring sheets and craft activities to keep the kids entertained on rainy days.
Becoming a nature detective for the day has to be one of the best things to do in England for free. After all, more than one-eighth of England's land area is covered in woodlands and forests. You're also bound to spot a few adorable critters in these amazing habitats while learning about their flora.
If you're planning a day out in the Lake District, head to the forest at Grizedale between Coniston and Windermere. On top of a variety of tree species, Grizedale is home to wonderful walks, sculptures and mountain biking trails, not to mention one of England's only remaining herds of woodland red deer.
Spanning an area of 2,400 hectares, Epping Forest in Essex hides more than 100 bodies of water, former royal hunting grounds and dense historic woodlands. It's the perfect place to enjoy a free stroll under the natural shade of indigenous trees during a family day out in Essex.
Ashdown Forest inspired the home of Winnie the Pooh and boasts a wealth of ancient heritage. This Site of Special Scientific Interest is teeming with flora and wildlife. There are also habitats such as woodland and heathland within the site's 6,500 acres.
13. Go stargazing for free in England
If you're looking for free things to do in the evening in England, we recommend visiting one of the country's Dark Sky Discovery Sites after the sun goes down. There are seven official Dark Sky sites found in England's National Parks and Areas of Outstanding Natural Beauty, but hundreds of unofficial dark sky sites in England also offer amazing views of the stars.
Dark Sky Discovery Sites exist throughout England where there is little to no light pollution, allowing you to see the Orion constellation and even the Milky Way on a clear day.
Using the free Star Walk 2 app, which is billed as a 'free planetarium', you can learn the names of asteroids, galaxies, constellations, stars and more. You can also find out when meteor showers might be visible in your area.
The South Downs National Park in Hampshire was declared a Dark Sky reserve in 2016, with the Andromeda and Milky Way galaxies visible from over two-thirds of the park. Designated stargazing spots within the National Park include Old Winchester Hill, Iping Common, Ditchling Beacon and the Winchester Science Centre and Planetarium.
You can detect around 3,000 stars on a clear night from the north Devon moors in the Exmoor National Park, which became the first international Dark Sky reserve in Europe in 2011. The best stargazing sites include Anstey Gate, Haddon Hill, Holdstone Hill, Webbers Post and Wimbleball Lake.
In the North of England, you can observe the starry night from four dark discovery sites inside the Yorkshire Dales National Park alone. Drive to Buckden car park if you want to avoid walking through the countryside after dark. If you arrive before sunset, there are plenty of walks across the Yorkshire Dales that offer stunning daytime views of rolling hills and green pastures.
14. Visit free National Nature Reserves in England
You don't need to spend a penny to encounter an abundance of wildlife in habitats such as meadows, ancient woodlands, moorlands, wetlands, mountains and coasts in England.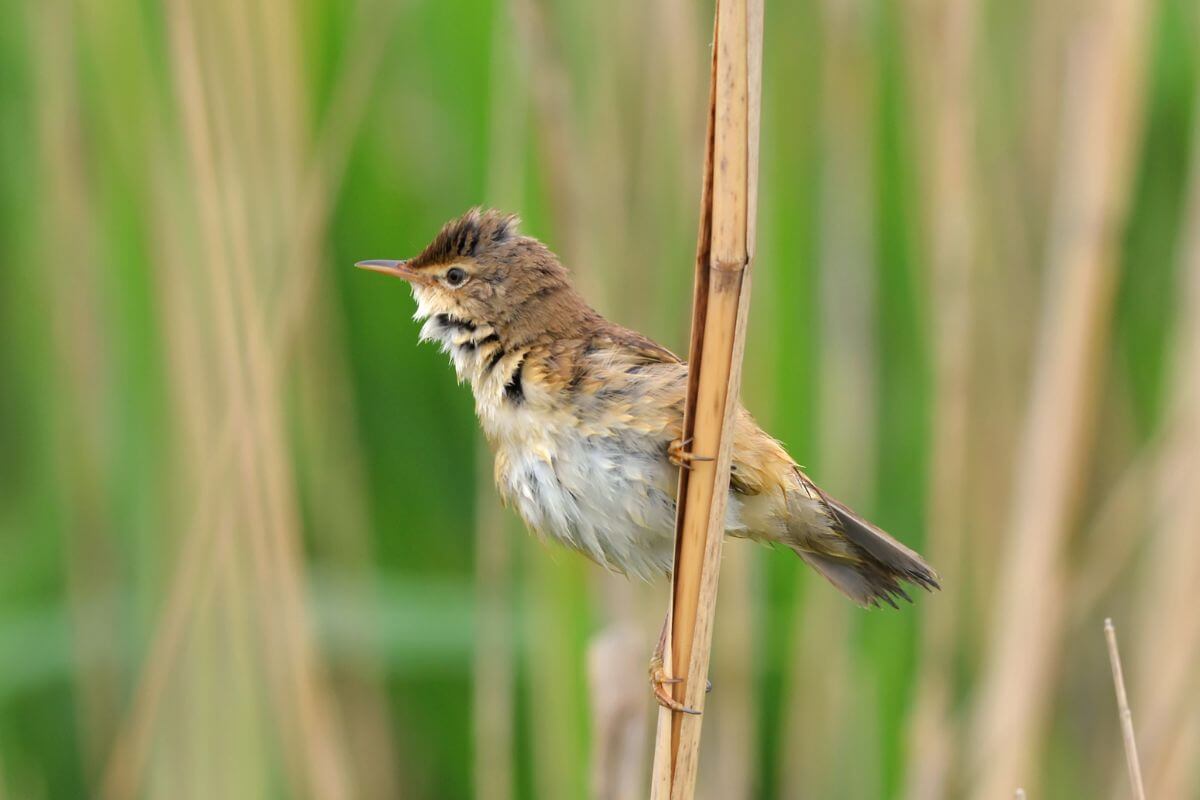 You can explore almost all nature reserves managed by Natural England for free. In total, there are 229 National Nature Reserves in England that contain nationally important or rare species of insects, birds, mammals, butterflies, insects, and – of course – plants. A bit of wildlife watching never goes amiss when you need a day out for free in England.
The RSPB Minsmere Nature Reserve is located by the coast of Suffolk and is home to some of the rarest wildlife in the UK. Various adorable creatures live in habitats including grassland, woodland, heathland and wetland, though the park is best known for coastal birds like bitterns, nightingales, harriers and avocets. Visiting this nature reserve is just one of the best things to do on a day out in Suffolk.
If you're spending the day in the West Midlands, head to the Sutton Park National Nature Reserve in the royal town of Sutton Coldfield, not far from Birmingham. Habitats here include marshland, wetland, heathland and lake. It's also a Site of Special Scientific Interest, so you can only imagine how much wildlife there is to be found.
At the Derbyshire Dales National Nature Reserve, you'll find a sequence of limestone dales surrounded by scrub, woodland and grassland, making it a haven of biodiversity. Keep your eyes peeled for birds such as ravens, buzzards and dippers. Head to the Lathkill Dale to see the 'Jacob's ladder' flower growing in the wild.
15. Go wild swimming for free in England
Open water swimming is gaining popularity thanks to its accessability, and the fact that a (safe) dip in the chilly English waters can be good for our health. When you picture swimming outdoors in England you might picture an open-air lido, but there are actually tonnes of ponds, lakes, rivers and other natural areas where swimming is allowed, and facilities like changing rooms and toilets have been added to make it a comfortable day out.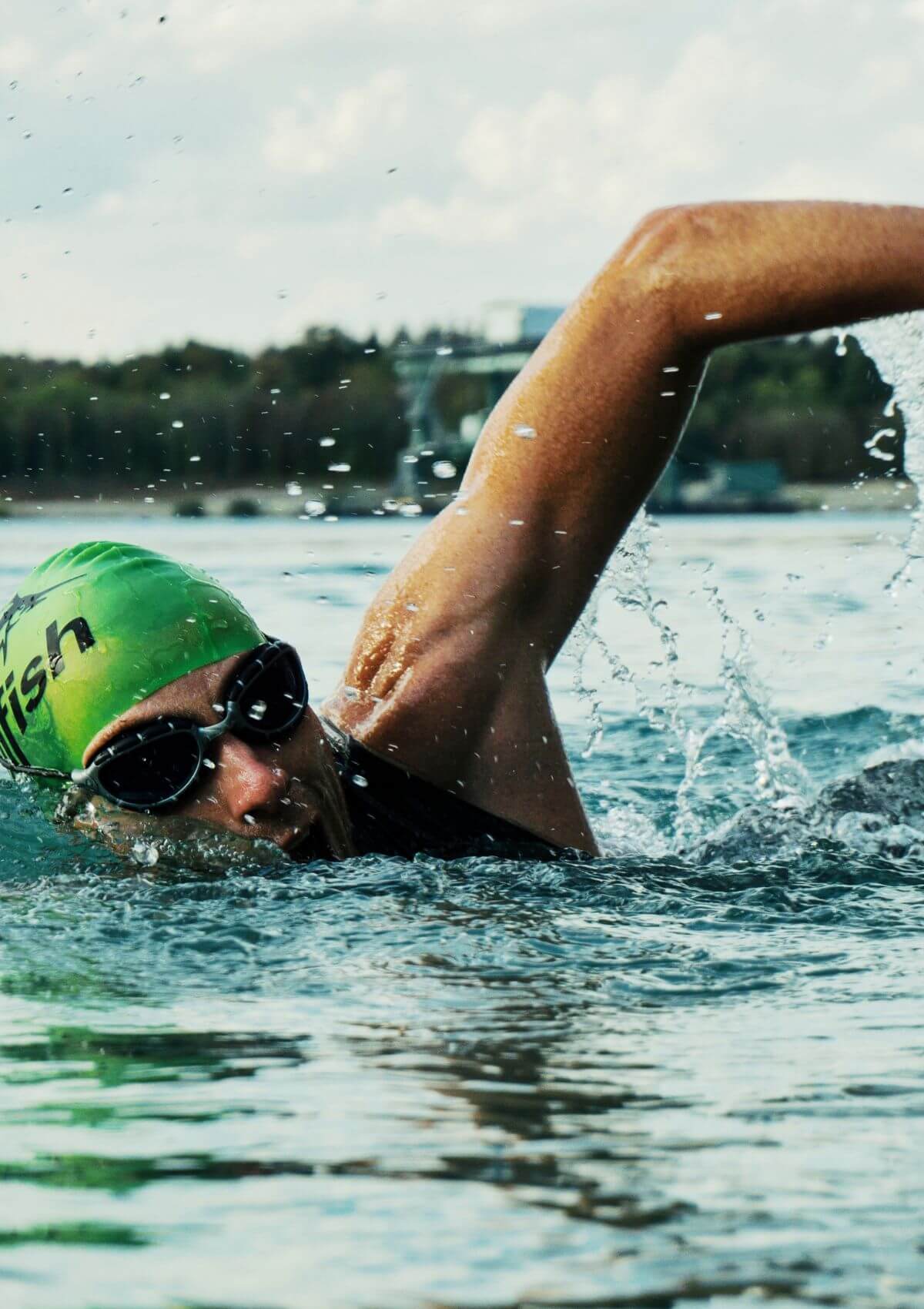 Some open water swimming areas are managed by companies and do charge, so make sure you have done your research ahead of time and know whether where you're going requires paid entry or lets you in for free.
Places like Frensham Great Ponds in Hampshire, and Bude Sea Pool in Cornwall are free, and in the Lake District you can swim for free in Bassenthwaite, Buttermere, Crummock Water, Grasmere, Loweswater, Rydal Water and Wast Water.
We would definitely also recommend researching any body of water you plan to go swimming in. Even a strong swimmer should be aware of the dangers of swimming outdoors, as the elements and currents can be strong. Always research before you swim, take appropriate equipment if needed, and go with someone else or multiple people so you are never swimming alone.
16. See animals at free city farms in England
City farms are great places within cities to meet cute animals and get a taste of nature where you wouldn't normally find it. Many of them happen to be free as they are community run, relying mainly on donations to keep the farm going.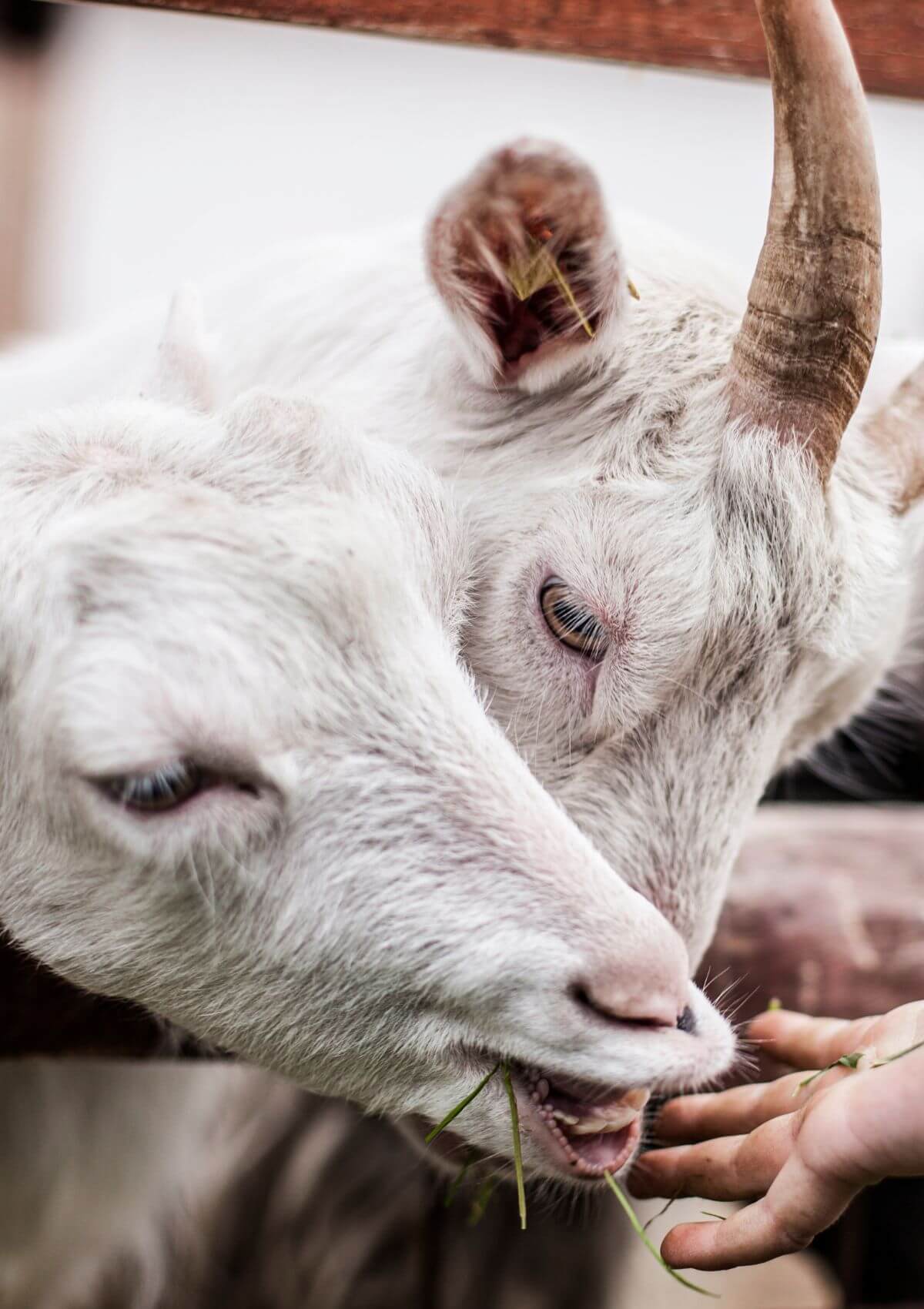 A day out at a city farm can be a great activity for young children to teach them more about farm animals and how to take care of them, as well as spending time outdoors in a green space. There are many city farms dotted around the country, and you'll find lots on our list of the 7 best farms in London for a countryside vibe.
Places like Deen City Farm in London, Tam O' Shanter Cottage Urban Farm in the Wirral, and Balsall Heath City Farm in Birmingham are all free farms to visit, but always double check if you need to book before you turn up to ensure you don't need to reserve a slot on these small farms.
17. Browse free markets in England
Wandering around one of England's many markets is almost always free, and you can make a day of it at the right market. From fresh fruit and veg markets to pick up some tasty things for dinner, to craft markets where you can pick up all you need to create something spectacular, to trinkets and gifts where you can shop for upcoming birthdays and Christmas, to vintage markets where you can find the unexpected, you're sure to have a great day out at a market where you can browse 'til your heart's content.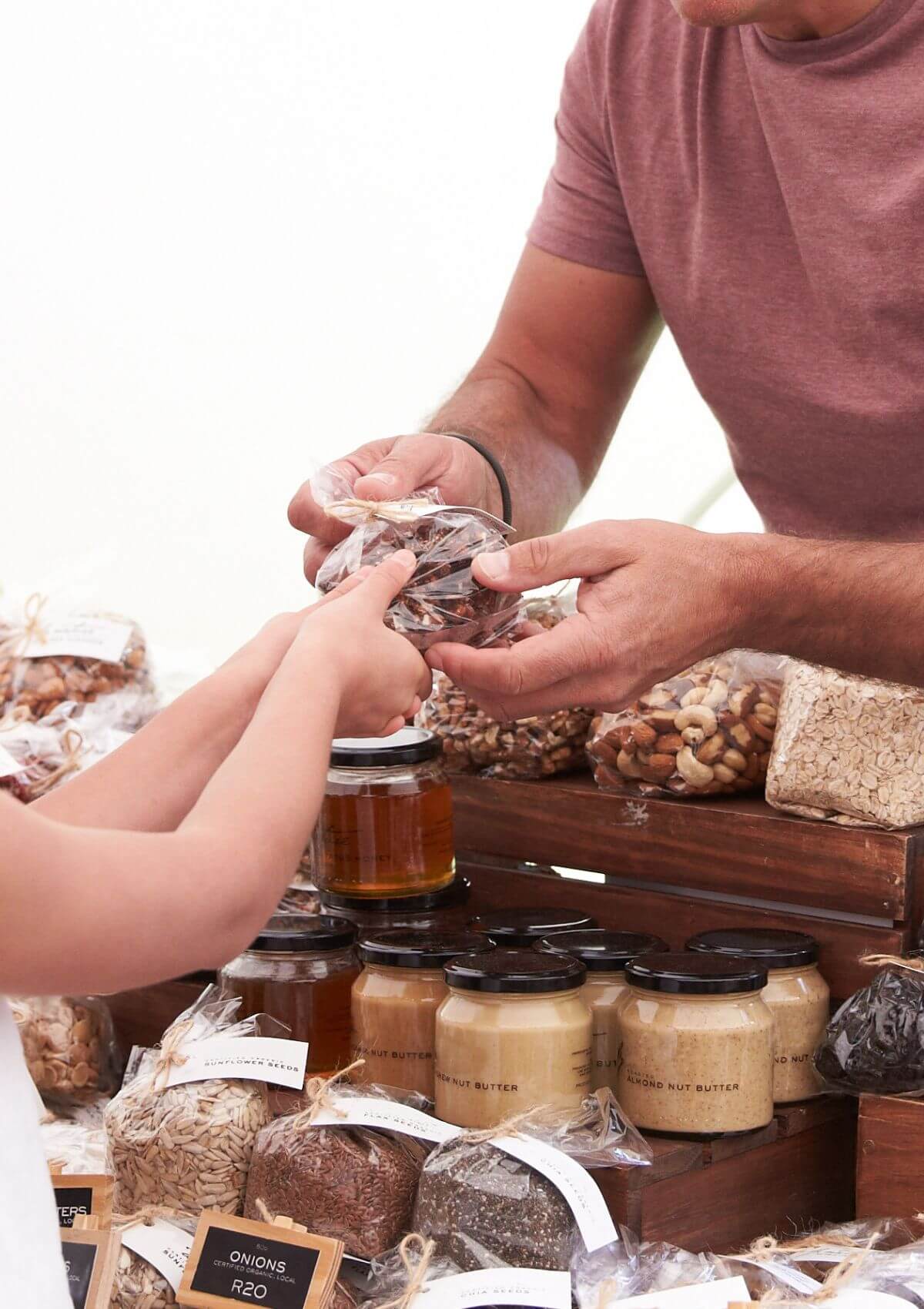 Some of the best markets to visit in the country include:
Portobello Road Market in London: One of the world's biggest antiques markets, and it covers the whole of Notting Hill so there's lots to see.
Bury Market in Greater Manchester: This open-air market in Lancashire is one of the biggest and most popular in the area, covering 200,000-sq-ft.
Columbia Road Flower Market in London: Go to look at all the beautiful flowers on Sundays, and check out the cute nearby shops. Maybe pick up a bunch for yourself!
Kirkgate Market in Leeds: This is the largest covered market in Europe in a Grade I listed building with around 800 stalls to wander around.
Altrincham Market in Greater Manchester: This is an exciting food hub around 10 miles southwest of Manchester City Centre where you can pick up a treat for tea.
Great Homer Street Market in Liverpool: There you'll find food stalls, baby clothes, gardening bits and bobs, and a lot of bargain buys.
And of course many towns have great Christmas markets from November onwards!
Although shopping involves spending money, often you can browse these markets simply to look at what's on offer, say hi to the people trading there, and take in the fun atmosphere.
18. Have a picnic for free in England
A picnic is one of the best ways to enjoy a nice-weather day in England, as it gets you out in the great outdoors, surrounds you in nature, and best of all, it means a free day out!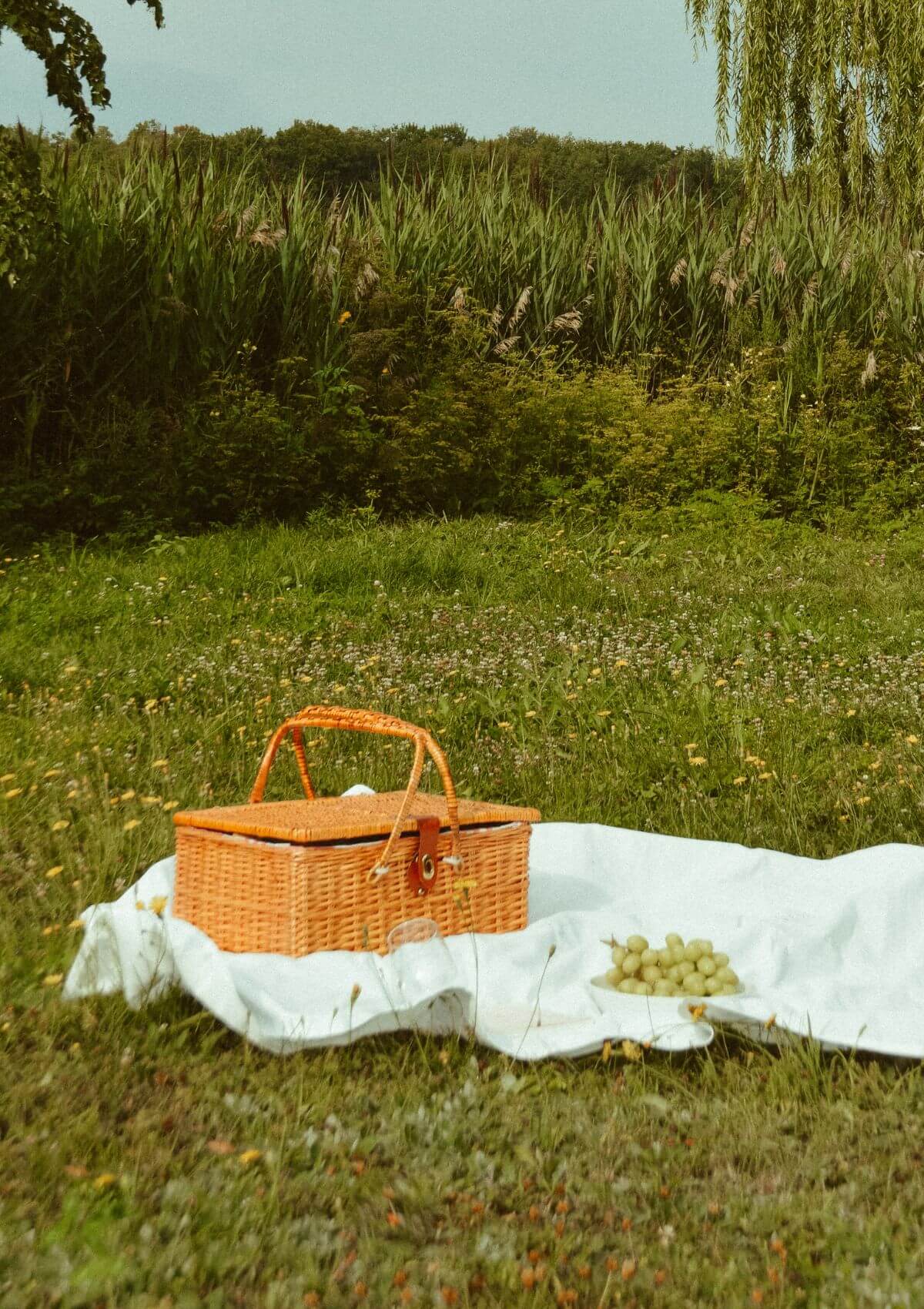 You can go as affordable or as extravagent on the food as you like and make the picnic totally within your budget, without spending a penny on extra activities throughout the day.
Take some food and drinks for lunch
Don't forget to pack cutlery if you need it, and a plastic bag to bring home any rubbish
Take some fun activities so you can spend the day there; a pack of cards, a football or a frisbee could all be fun things to do whether you're going with little ones, as a couple, or with a group of friends
Don't forget to check the weather! England can be a little iffy, so avoid super rainy days when the ground will be muddy and bring umbrellas in case. A small pop-up tent can also be a great addition if you plan to spend many hours in your picnic spot
Take something to sit on, like a blanket and maybe some cushions, so you avoid getting grass stains and being uncomfortable from sitting on the hard ground
There are some seriously beautiful spots to enjoy a picnic in England, so you can check out our list for picnic inspo: 10 Epic Picnic Spots in England's National Parks
19. Take a city walking tour for free in England
Visiting a city in England is always a good idea for a day out, especially since many of them are small enough to walk around most of the city in a day, such as Winchester, Bath and Oxford. In most cities you will often find a free walking tour option, which can be a great way to see the best sights of the city, learn a little about the history, and discover some fun facts from a tourguide who knows the city like the back of their hand.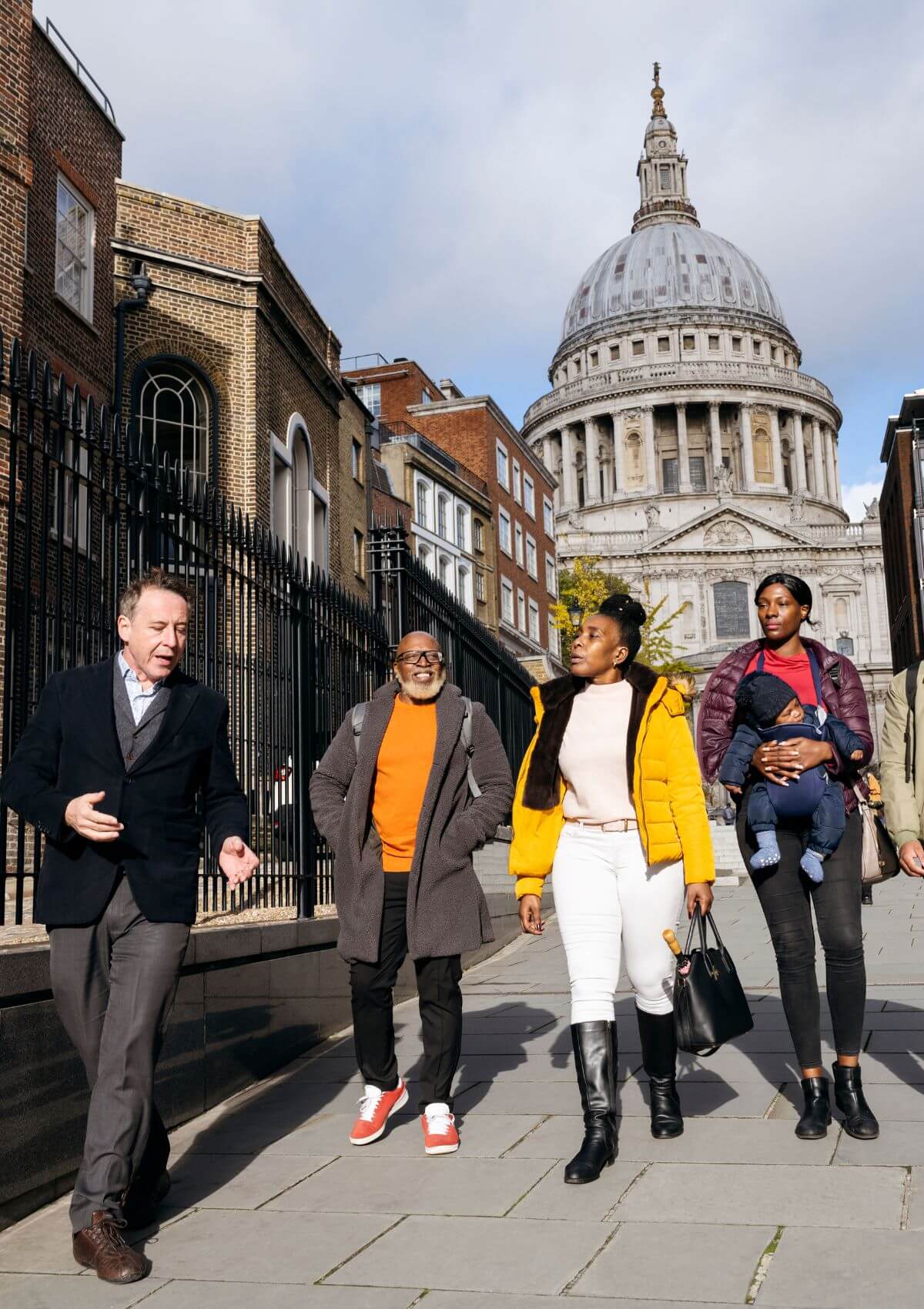 You will find free London walking tours, free Birmingham walking tours, free Liverpool walking tours, and many more dotted all over the country. If you're looking for more specific, themed or in-depth tours (these are often paid-for tours) you can find lots in London, Coventry, Stratford-Upon-Avon, Bath, York, and more.
Do keep in mind many of the free tours will often encourage tipping, or may operate a pay-what-you-think-it's-worth model, so it may not feel entirely free but you can decide how much you pay at the end.
Another option is to simply map out your own tour of the city before you go. If you are visiting and only want to spend on a few attractions, you could create a route that includes all of the sights you weren't as bothered about paying to see inside, and instead get an overview as you pass by on your tour. If you're visiting with others, it can be fun to plan this for them and tell them some fun facts you researched!
20. Walk the canal trails in England for free
England has so many canals scattered all over, and they are usually lovely places to explore with lots of activities. From canal boat spotting, to watching how the locks work, to walking along the picturesque canal banks, and even taking your paddleboard to allocated spots to enjoy the water – you'll always find things to do near England's best canals.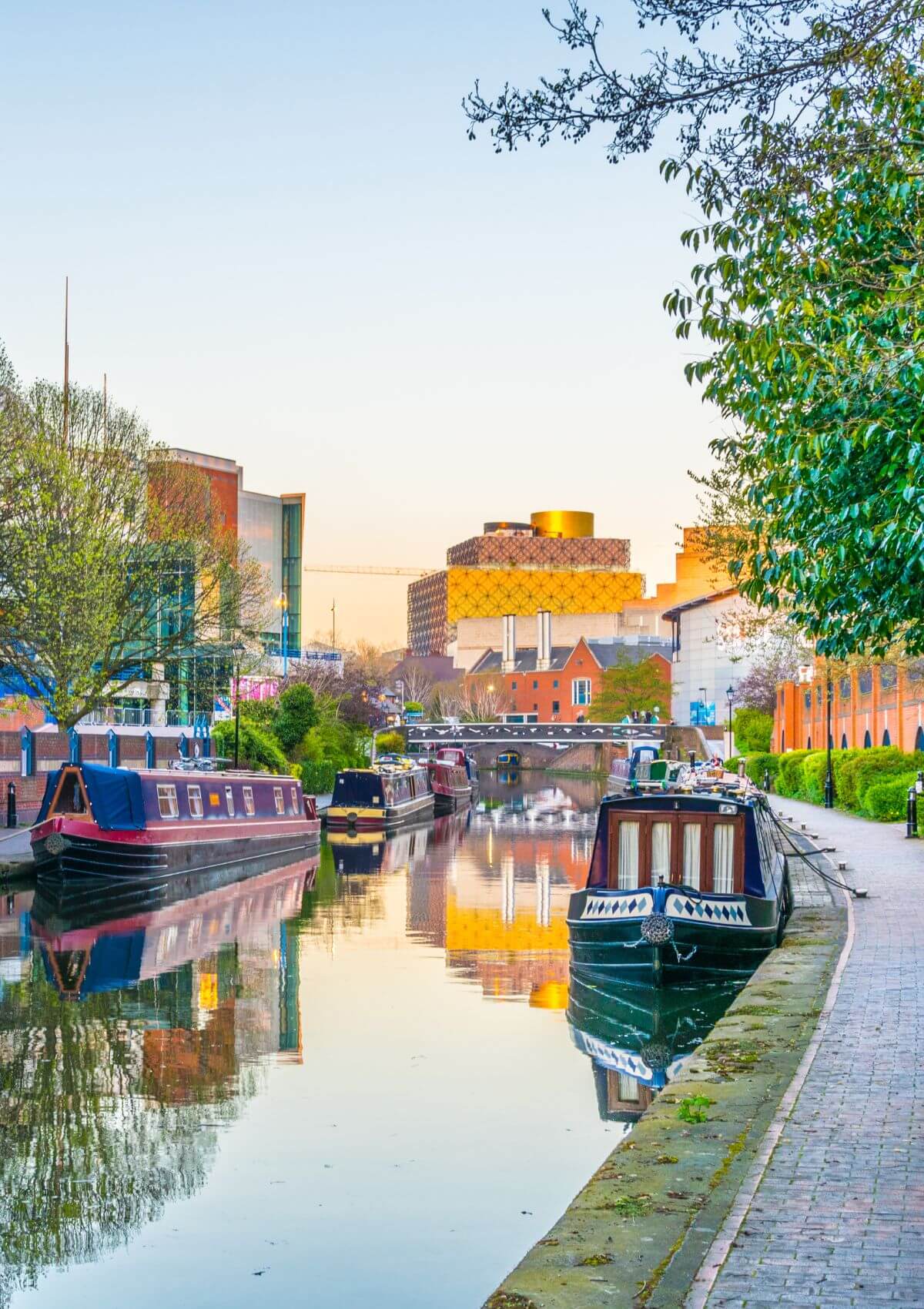 You will find 10 amazing canals in England here that are well worth visiting whether you're sailing your way to them or just driving there on a day trip. Some of the most famous are the Oxford Canal which links Oxford and Coventry, the Kennet and Avon Canal which joins London and Bristol, and the Grand Union Canal which runs between London and the Midlands.
If walking the canals sounds like your kind of activity, you should definitely check out the 9 best canal walks in London for a unique city wander. Definitely one of the best free activities in England.
21. Visit English movie and TV locations for free
England is famous around the world for a number of things, and something that many tourists love to immerse themselves in is our famous movie locations. Despite Hollywood being thousands of miles away, England has still been the site of many a movie, from the iconic Harry Potter films to rom-coms like Notting Hill to epic period dramas like Pride & Prejudice, and many more.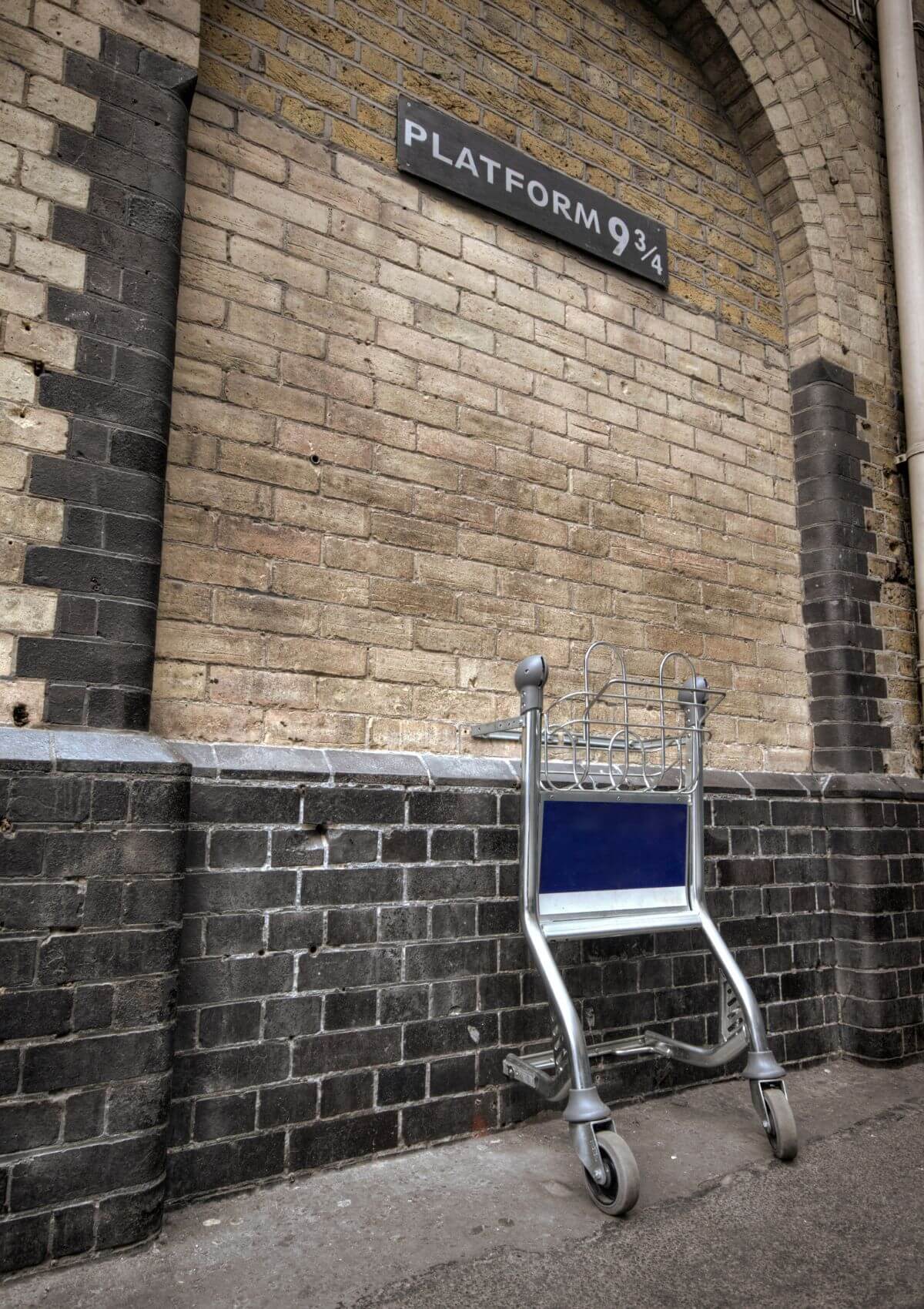 You can join paid-for tours of the most iconic scenes in some movies, but if you do your research you can also see them completely for free! Start by reading about the top 10 movies set in England, then have a movie night and watch some of your favourites. Then, make a note of where each iconic scene was filmed and how you will find it.
Chasing down these famous movie scenes (and maybe even recreating some of them!) is a fun way to spend the day with friends that could take you all over your city. And if you're more of a reader than a watcher, you'll probably love visiting some of these 11 amazing days out for book worms in England where you can see if the location that inspired the book matches what you had in your head while reading.
22. Ride your bike to a free cycle route in England
If you already have a bike, a day out cycling could be a great free day out for you, whether you do it with the family, some friends, or by yourself.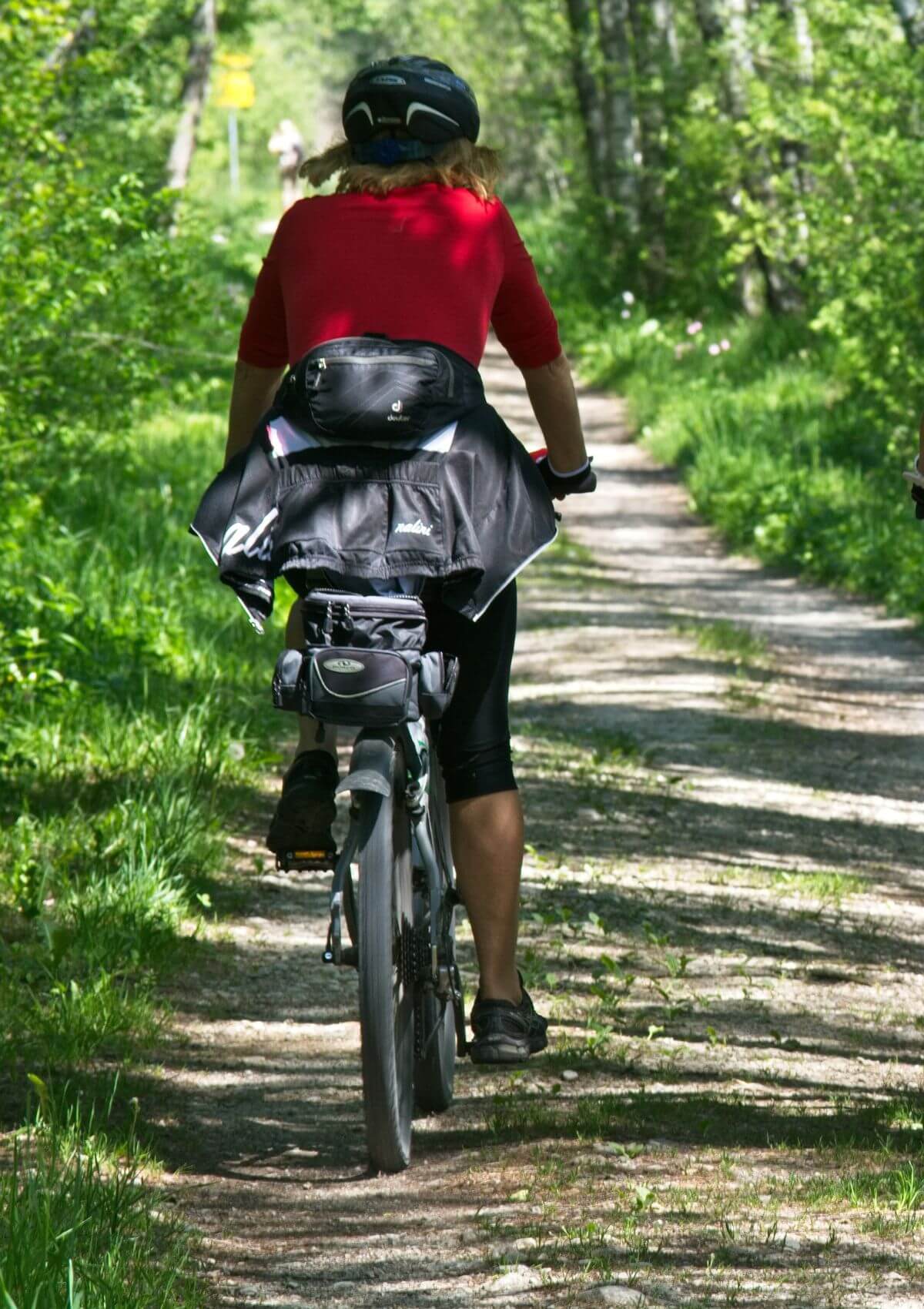 Cycling can be both a social activity when done in groups, or a mindful activity when done solo, and it doesn't hurt that a day out on your bike can be 100% free. All you need is a couple of snacks and water, and if you start your cycle from home you don't need to pay for transport as your legs will be doing all the work!
You can take a trip to a specific cycle-friendly spot such as Portsea Island in Portsmouth (perfect for cycling!), or head to your nearest indoor BMX park if you'd prefer something a bit more active. Or just choose a route near your home where you can explore the local area away from busy traffic and take some time away from the TV and your laptop – bliss!
23. Visit some of England's best libraries for free
If you love books and reading, there's no better free place to be – especially on a drizzly day – than a library. We are so lucky in England that many towns and cities have access to free libraries where you can sign up for a library card (for free), and borrow books… again, totally for free.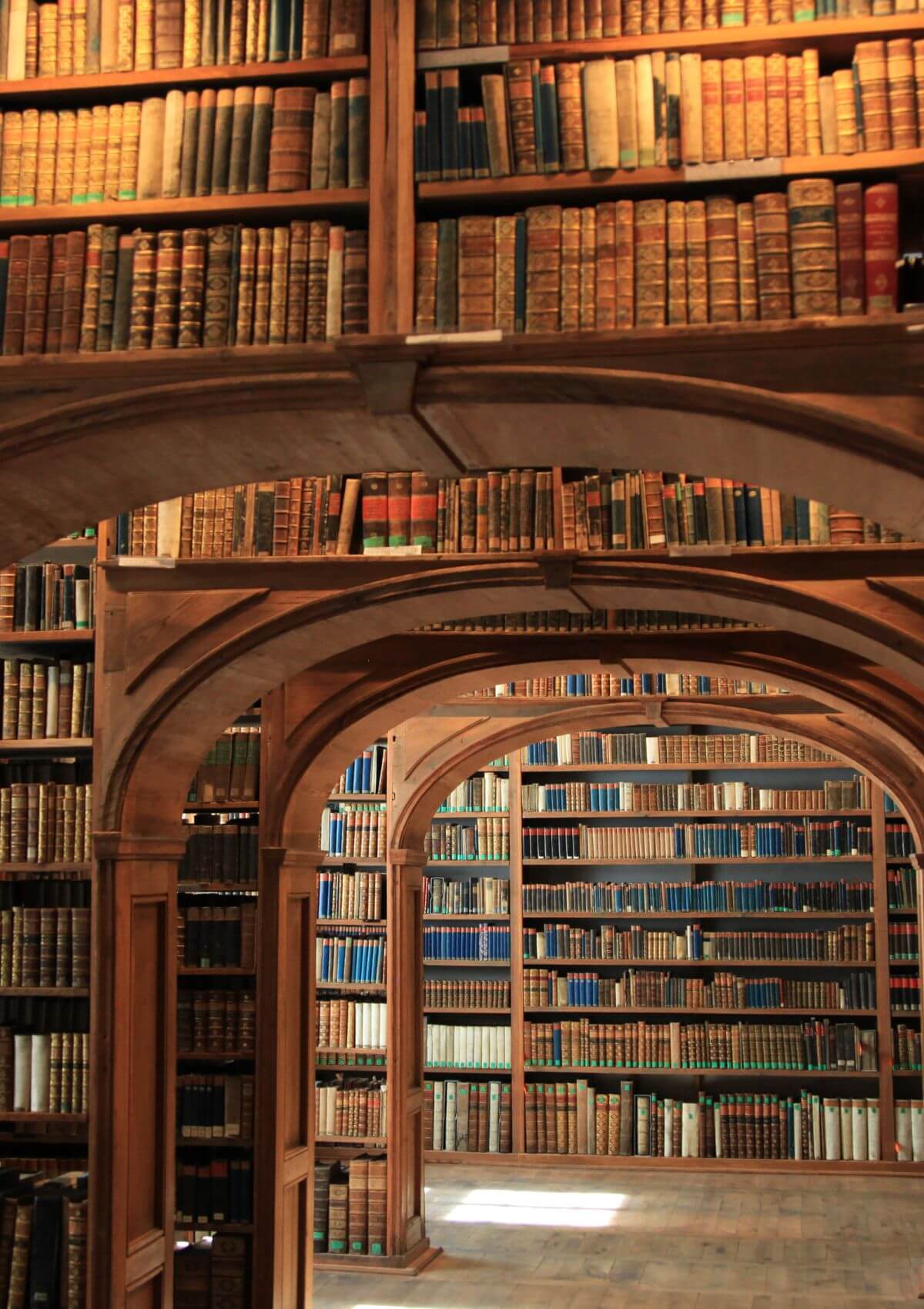 There's something about those rows and rows of shelves, and the quiet nature of a library that fills our minds with possibilities of the thing we could learn, and the stories we could discover, so this is a real magical day out if you enjoy that sort of thing.
England has some of the most famous libraries in the world, such as The British Library in London and The Bodleian Library in Oxford, so you'll be spoilt for choice and could easily spend the whole day in some of the biggest ones. You'll find 8 of the best libraries in England for book lovers, here.
24. Wander around England's prettiest villages for free
English villages are places people come from around the world to see. Many of them are quaint, cosy and full of fun little treasures to discover.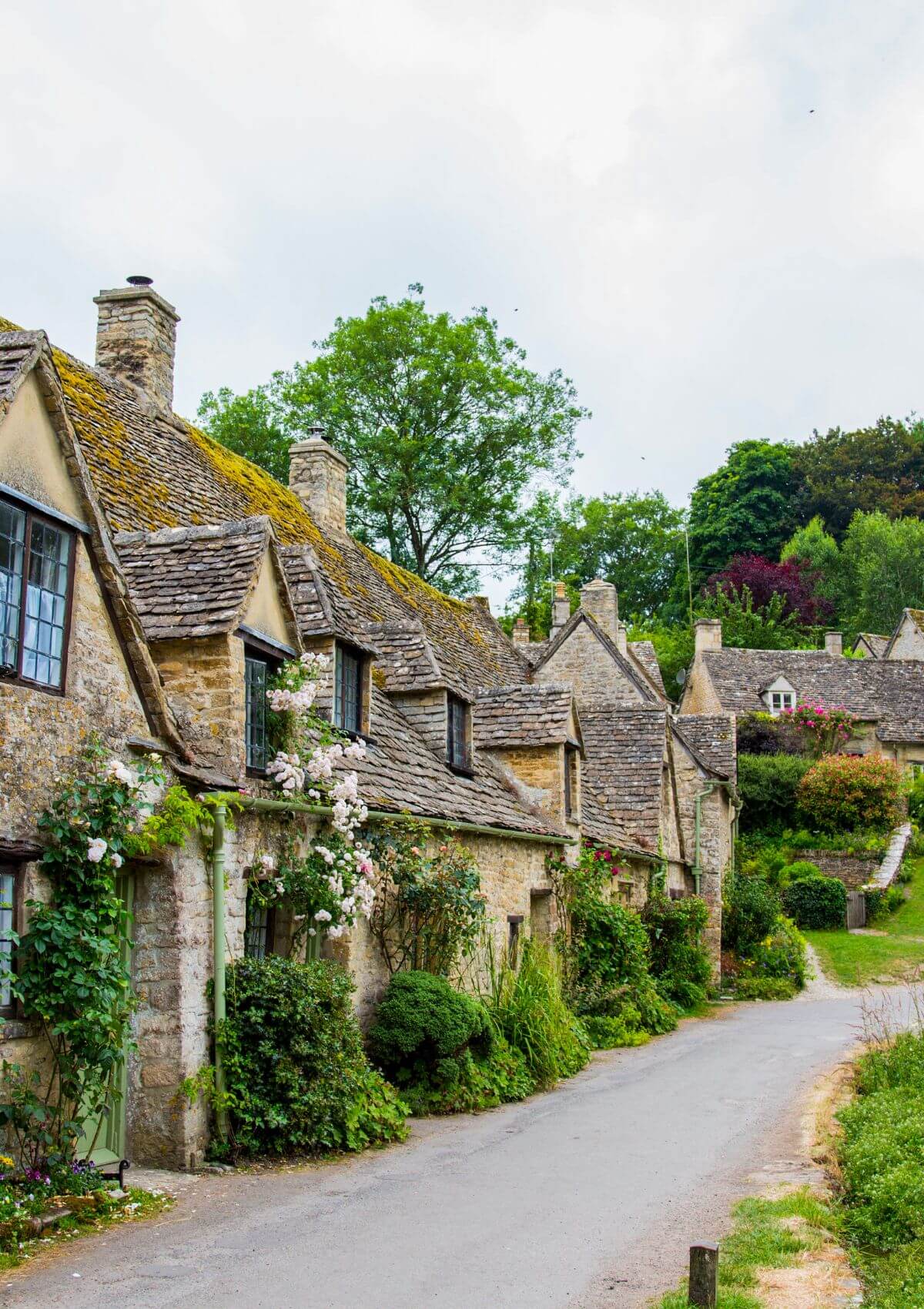 The cutest cafes, adorable duck ponds, cheerful locals, quirky pubs, and if you're lucky, sometimes they decorate the post boxes (no, really!). Whether you're from England or not, you'll love exploring some of England's best villages as there's often lots to do there.
If you're down south, you could check out the prettiest villages in Cornwall, Devon, or the New Forest. Or if you're up north, you'll love these beautiful villages in the Lake District. No matter where you are in the country though, there's likely a picturesque village nearby just waiting to be discovered. Here are the 15 prettiest villages in England you need to see.
25. Get an epic view for free in England
One of the things people love to do when visiting a new place is to get as high as they possibly can and view the whole city or area from a bird's eye view. But have you ever done this in your own city or town?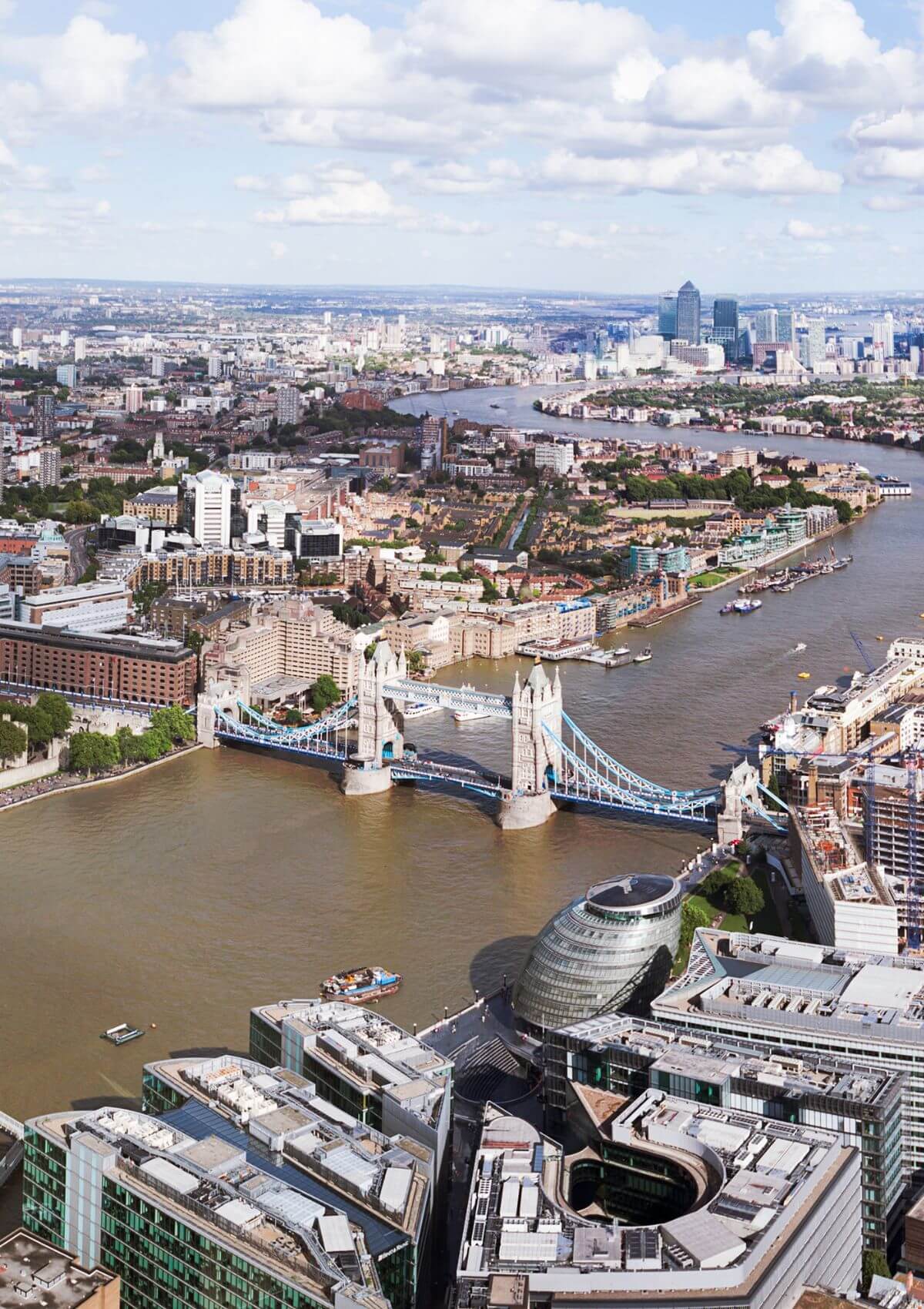 A great day out could include finding a great spot to look out over where you live, or just somewhere beautiful that you would like to see from a different viewpoint. There are many tall buildings that allow you to go all the way to the top to see the view, but often these require a paid ticket. Instead, see if there are any tall public buildings that allow you to climb to the top for free, or look for natural spaces that have amazing views.
Alderley Edge is a village south of Manchester that boasts incredible views over the cityscape
Cabot Tower in Bristol offers fantastic panoramic views of the city for free
You can climb to the top of the Sky Garden in London for free, or head to Primrose Hill for a spectacular look over the capital, plus here are 10 more of the best viewpoints in London for your day out
Sometimes all you need is an amazing view to appreciate what a great country we live in. Just don't forget to bring your glasses!
Best days out for free in England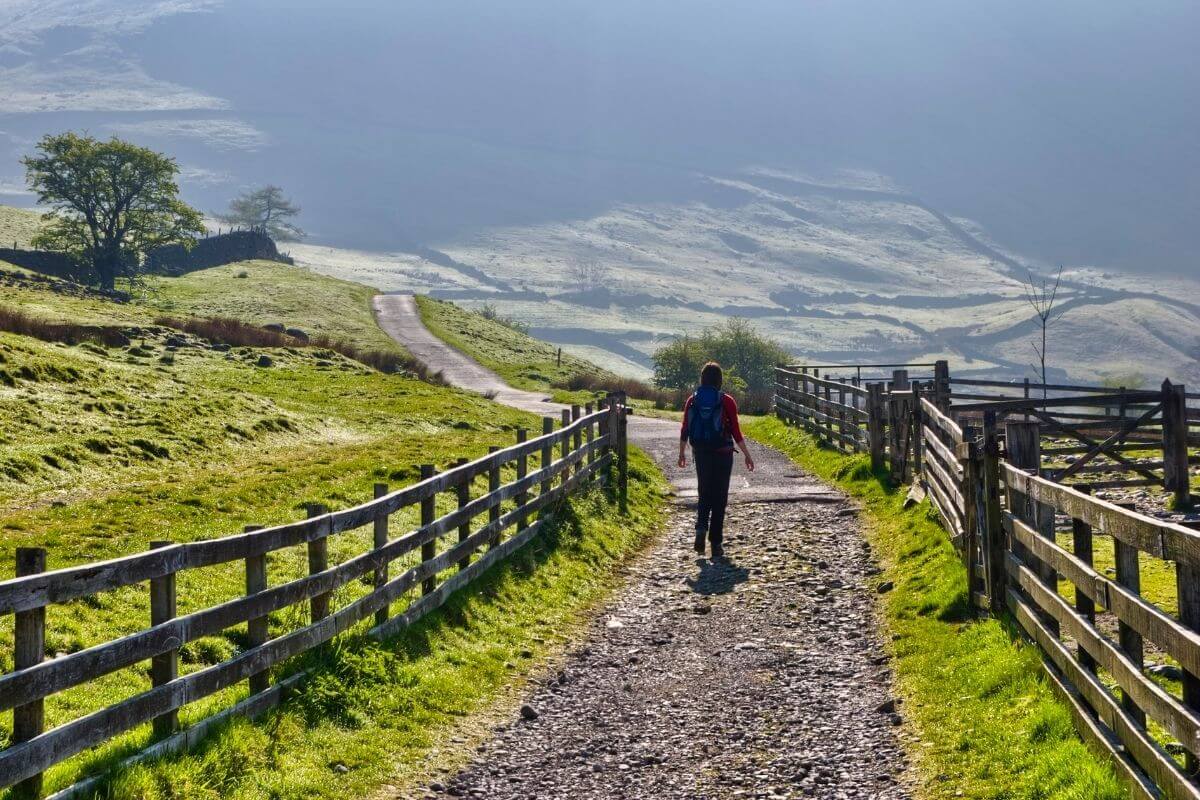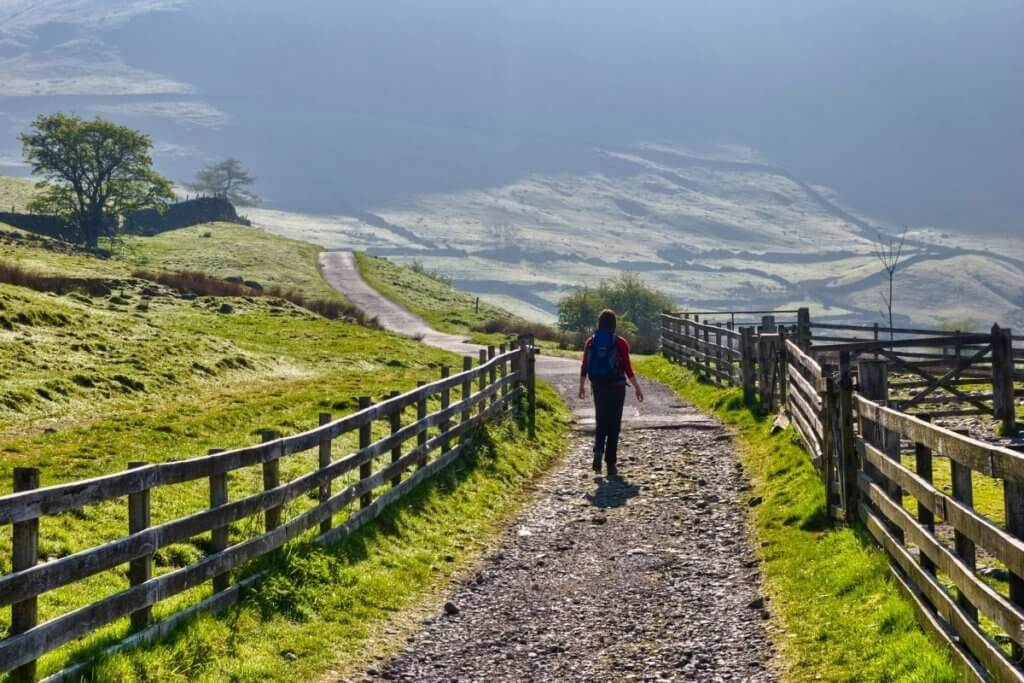 So there you have it, the best days out for free in England! We hope this has helped to guide your plans and make sure you don't miss any of these amazing attractions that don't cost anything to see. Do you know of any other great places to visit when travelling through England? Leave us a comment below with your favourite sites.
Quick list: 25 Great Ideas for Days Out for Free in England
Check out the free museums in England
Enjoy the free parks and gardens in England
See free public art in England
Take part in free carnivals and festivals in England
See important historic monuments for free in England
Explore the outdoors on a free hike in England
Lounge on one of England's free beaches
Check out the free castles in England
Hunt for painted rocks for free in England
Find Gruffalo Trails in England for free
Go on the free sculpture and art trails in England
Identify trees in England's woodlands for free
Go stargazing for free in England
Visit free National Nature Reserves in England
Go wild swimming for free in England
See animals at free city farms in England
Browse free markets in England
Have a picnic for free in England
Take a city walking tour for free in England
Walk the canal trails in England for free
Visit English movie and TV locations for free
Ride your bike to a free cycle route in England
Visit some of England's best libraries for free
Wander around England's prettiest villages for free
Get an epic view for free in England
---
Even more of England's free days out…
If that's not enough of free England, here are some more great ideas to save the pennies!
Alderley Edge Wizards Walk
Astley Park and Hall Chorley PR7 1XA
Avenham and Miller Park PR1 8JP
Barrowford Park Barrowford BB9 6EW
Beacon Country Park Upholland WN8 7RU
Beacon Fell Country Park Longridge PR3 2NL
Billy Bob's Parlour Bolton Abbey BD23 6EU
Billy Bob's Parlour Preston PR3 5AD
Bob's Brew Weir BL6 7RR
Bold Venture Park Darwen BB3 2SN
Bolton Abbey
Bolton Steam Museum Bolton BL1 4HW
Bridestones Moor OL14 8SA
Brimham Rocks Harrogate HG3 4DW
Brock Bottoms Preston PR3 0PP
Brockhole Windermere LA23 1LJ
Brockholes nature reserve Preston PR5 0AG
Brungerley Park, Waddington Rd, Clitheroe BB7 2JE
Buckden Wood Bury BL8 4PG
Bullough Park BB5 0LW
Cadshaw Castle Rocks BB3 2TX
Calf Hey Reservoir
St. Catherine's Park PR5 5XF
Clitheroe Castle and Park Clitheroe BB7 1BA
Clowbridge Reservoir Burnley BB11 5PF
Coppice Peel Park Accrington
Coronation Rock Blackpool FY1 4RY
Corporation Park Blackburn BB2 6DE
Cuerden Valley Park PR5 6BY
Cutwood Park Rishton BB1 4ET
Darwen Tower Darwen BB3 1JX
Edisford Bridge Clitheroe BB7 3LJ
Entwistle Reservoir Turton
Fairhaven lake Lytham FY8 1BD
Fairy Caves Oswaldtwistle
Fairy Glen woods Parbold WN8 7DN
Fishmoor Reservoir Guide
Football Museum Manchester M4 3BG
Formby Squirrel park Liverpool L37 1LJ
Forest of Bowland BB7 3AY
Gisburn Forest Gruffalo trail BB7 4TS
Haigh Hall Park Wigan WN2 1PE
Hameldon Hill BB11 5QP
Happy Mount Park Morecambe LA4 5AQ
Hardcastle Crags HX7 7AW
Hatch Brook Waterfall PR6 8QU
Haworth Park and Art Gallery BB5 2JS
Heald Wood BB12 0EB
Healey Dell Nature Reserve OL12 6BQ
Heaton Park Manchester M25 2SW
Hesketh Park Southport PR9 9JN
Hollingworth Lake Rochdale OL15 OAQ
Houghton Bottoms
Hurst Grange Park PR1 9XH
Ice cream Factory Cheshire CH3 9NE
Jackhouse Nature Reserve BB5 3RR
Jack keys Reservoir Darwen
Johnson's Reservoir BB3 3NN
Jumbles Country Park BL2 4JS
Kee and Lock Woods / Hapton Castle Valley BB11 5QU
Knowl Hill OL12 7TL
Liverpool Castle Rivington BL6 7RU
Longton Brickcroft Nature Reserve PR54 5YY
Lowerfold Park Great Harwood BB6 7NS
Lytham St Anne's FY8 1LY
Malham Cove Skipton, BD23 4DG
Marsden Park Nelson BB9 8BW
Merseyside Maritime Museum Liverpool L3 4AQ
Mesnes Park Wigan WN1 1TU
Moor Park Preston PR1 6AS
Moses Gate Country park Bolton BL4 3DN
Moss Bank Park Bolton
Mother Shipton's Knaresborough, HG5 8DD
Museum of Science and Industry Manchester M3 4FP
Oakhill Park Accrington BB5 2BN
Old Holly Farm Garstang PR3 1AA
Oswaldtwistle Mills BB5 3DE
Park View Park Lytham FY8 4JE
Pendle Sculpture Trail Barley BB12 9LD
Pilot Herbert Noga crash site Darwen Moors BB3 2TZ
Queen's Park Bolton BL1 4BY
Queens Park Blackburn BB1 1QF
Queens Park Burnley BB10 3LB
Rhyddings Park Oswaldtwistle BB5 3AR
Ribble Valley Sculpture Trail Clitheroe BB7 4QD
Ribchester Park Ribchester PR3 3ZH
Ribchester Roman Bath House Ribchester PR3 3ZJ
Rivington Pike Rivington BL6 7RZ
Roddlesworth reservoir walk and Tockholes woods BB3 0AP
Sand dunes Blackpool
Scott Park Burnley BB11 4JR
Singing Ringing Tree BB11 3QZ
Skipton Castle
Spring Wood Whalley BB7 9TD
Stanley Park Blackpool FY3 9HU
Sunnyhurst woods Darwen BB3 0LA
Tentering Tower BL0 0NS
The Airport pub Manchester M22 5WH
The Atom – Panopticon Colne BB8 7EQ
Thompson Park Burnley BB11 3QW
Top Withens HX7 7AX
Townley Park Burnley BB11 3RQ
Turton and Entwistle Reservoir BL2 4JP
Victoria Park Vickys Witch Trail Nelson BB9 7AF
Walker Fold Woods BL1 7PT
Wayoh Reservoir Turton
Whalley Viaduct BB7 9TW
Wheelton Plantation PR6 8QU
Whitehall Park Darwen BB3 2LH
Whitaker Park Rawtenstall BB4 6RE
Wild boar Park Chipping PR3 2QT
Windmill and Lowther Gardens Lytham FY8 5QQ
Withy Park Bamber Bridge PR5 6YJ
Witton Park Blackburn BB2 2TP
Woodnook Vale Nature Reserve BB5 0PJ
Worden Park Leyland PR25 1DJ
Wycollar Hall Colne BB8 8SY
Yarrow Valley Park Chorley PR7 3QL
---