Looking for the best towns in Cornwall to plan your trip this summer? We've rounded up Cornwall's best towns and villages to help inspire where to go in this wonderful county…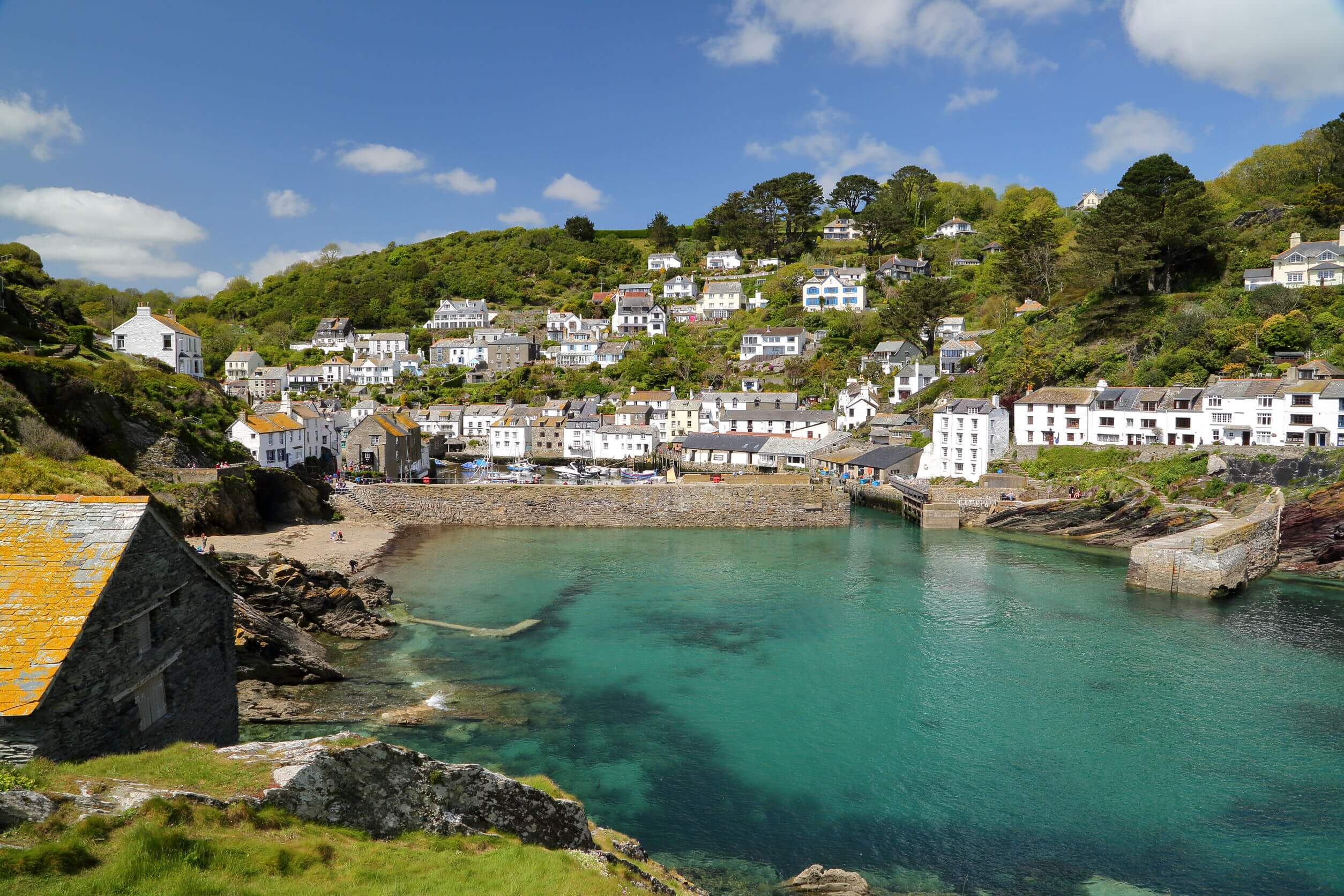 Put lush country and rugged coastline together, and you'll get one of the best places to visit in England. Cornwall, sitting at the south-westerly tip of England, is truly a treasure trove. There are so many great days out in Cornwall to enjoy.
We can't say which we love most – the glittering coast and dramatic sea cliffs, the sun-warmed beaches, or the quaint fishing villages and their colourful array of houses. Seeing the gorgeous cottages lined up along the harbours just helps you to feel the warmth and character of Cornwall. There isn't a more inviting county in the country (some would say!).
If you're on the hunt for endless coves and plenty of activities that keep you outdoors, Cornwall is the perfect destination. Families and couples will love these prettiest towns in Cornwall for a weekend getaway!
The Prettiest Towns in Cornwall
If you're looking for the most picturesque towns and villages in Cornwall, you'll find them all here…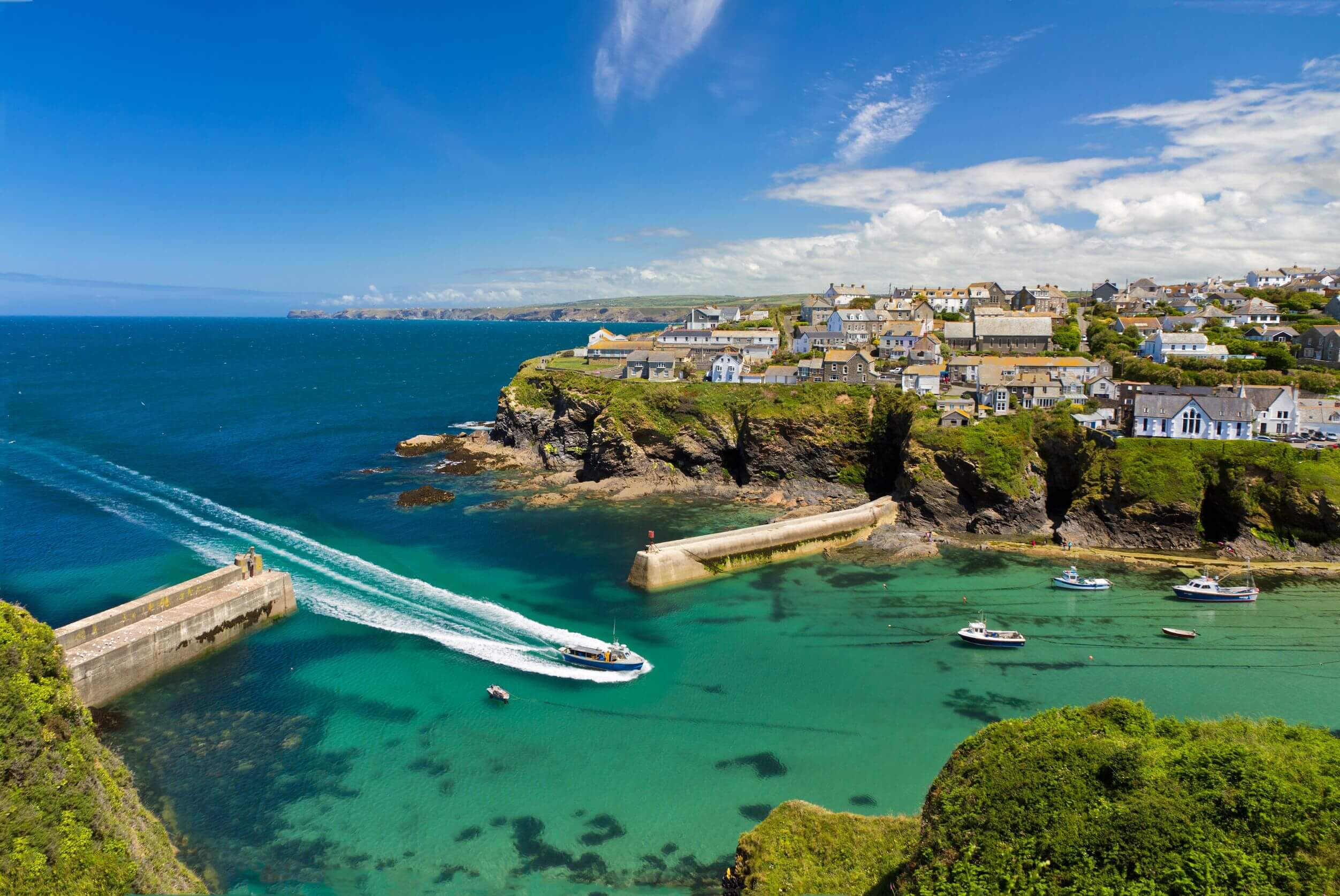 1. St. Ives in Cornwall
By far the most popular town in Cornwall, St. Ives is the place to be in the summer. It's famous for carrying incredible light, charming many artists into visiting and staying in-residence for a term. Don't be surprised to see art galleries everywhere! Tate Gallery, Barbara Hepworth Museum, and Sculpture Garden are three of our favourite stops.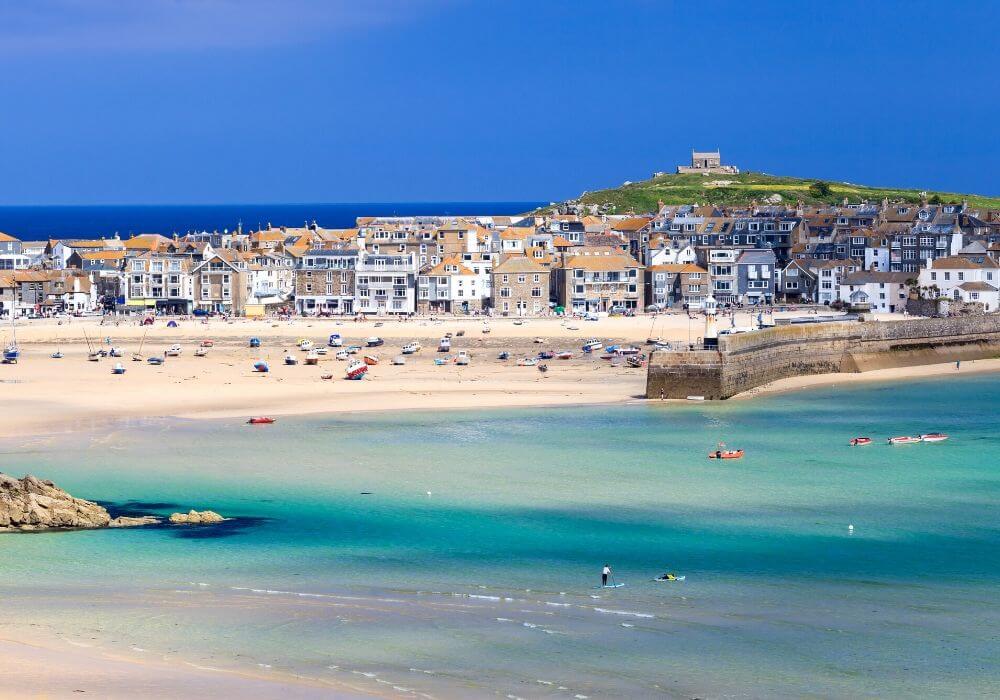 Crafty shops and boutiques line the narrow winding streets. You'll also find generational restaurants that reflect Cornwall's rich history. In fact, St. Ives is home to one of Cornwall's oldest watering hole – the Sloop Inn built in 1312.
To see more of its working harbour, take the short scenic coastal train. Be sure to spend some time on the stunning Cornish beaches too, like Porthmeor Beach. As one of our favourite towns in Cornwall, check out our dedicated guide to spending the day in St Ives, to help you plan your trip.
2. Polperro in Cornwall
Small and quiet, Polperro is very much a town on water. Only in high seasons do tourists flock there, drawn to its unusual layout. Nestled on a ravine, the cobbled streets lead you into steep climbs up and down.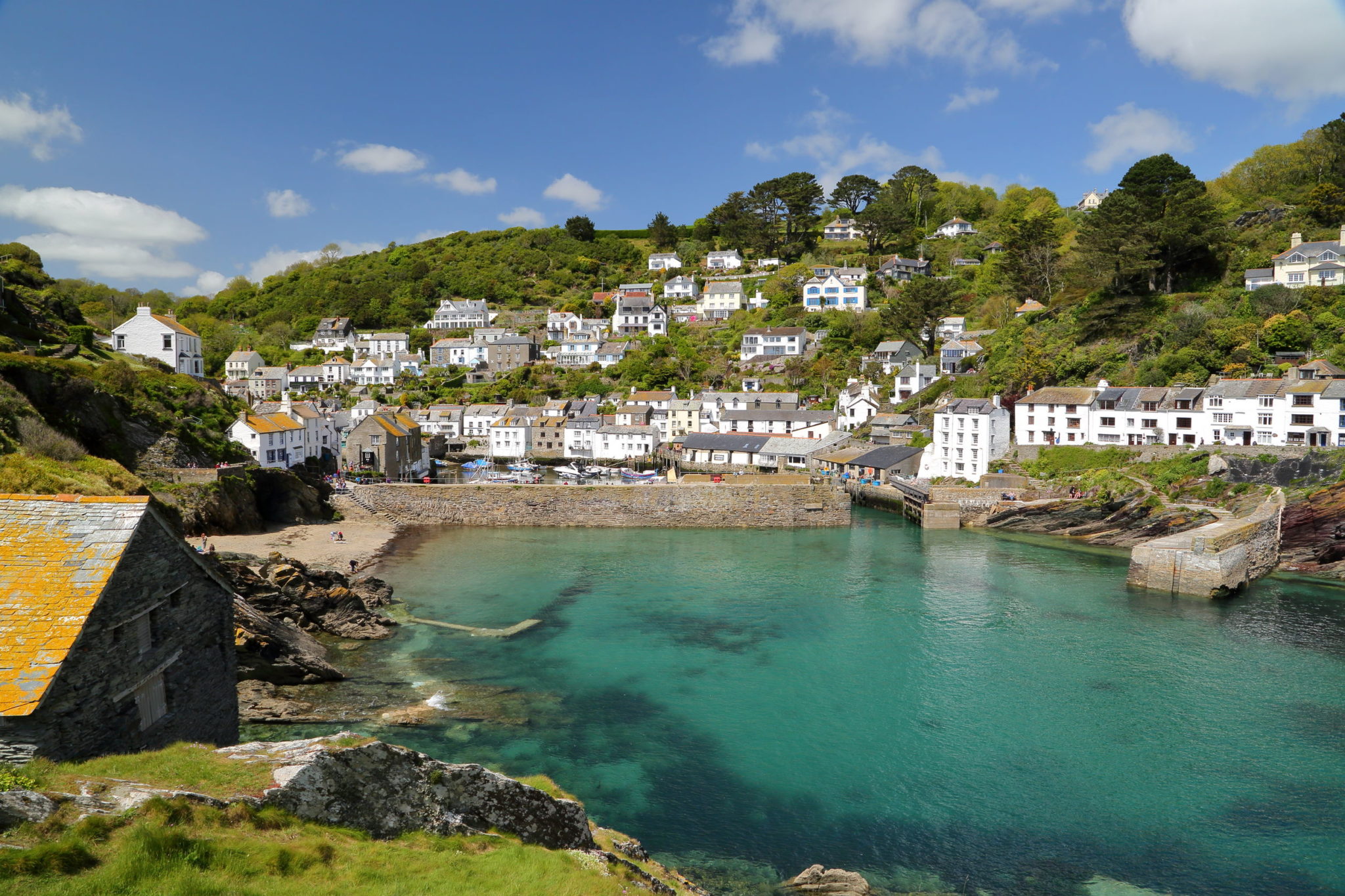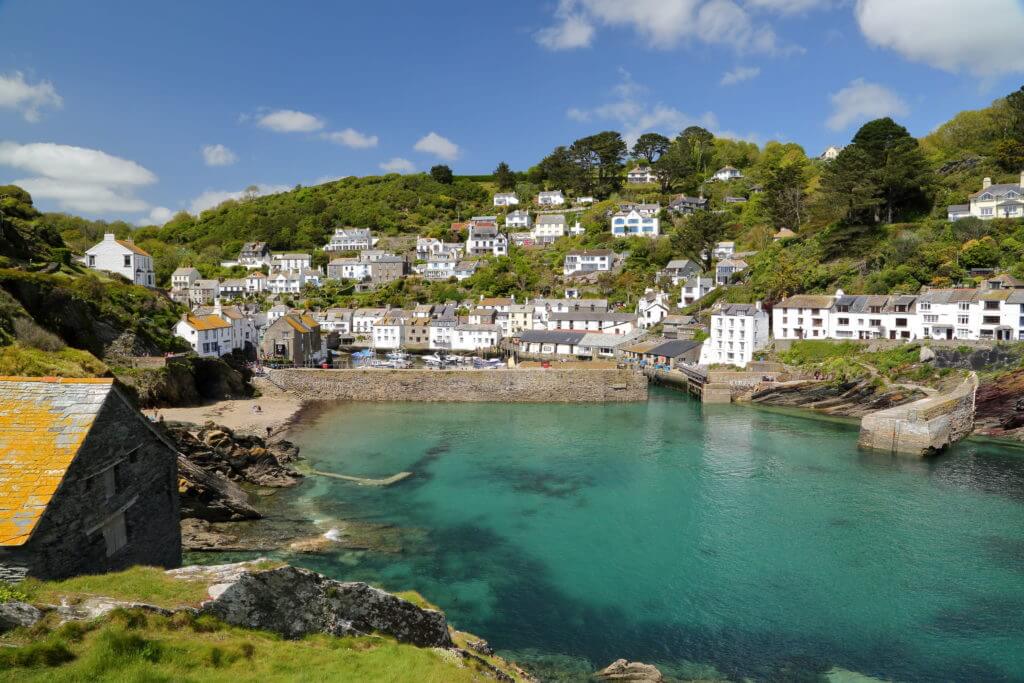 While you might not have asked for the workout, the splendid views are worth it! The lack of vehicle traffic and the town's white-washed fisherman cottages with slate roofs also make it an ideal artist hangout.
Majority of the cafés and eateries are clustered around the harbour. It's peaceful, with the constant hush of running water in the background as River Pol runs through Polperro.
3. Bocastle in Cornwall
Bocastle, cradled between two verdant hills, is technically a village rather than a town – but one you definitely don't want to miss! Natural Bocastle Harbour is a National Trust Site, complete with a café and shop. Beyond that, follow the left-hand path for fantastic views while the right-hand path will lead you to hiking trails along the coast.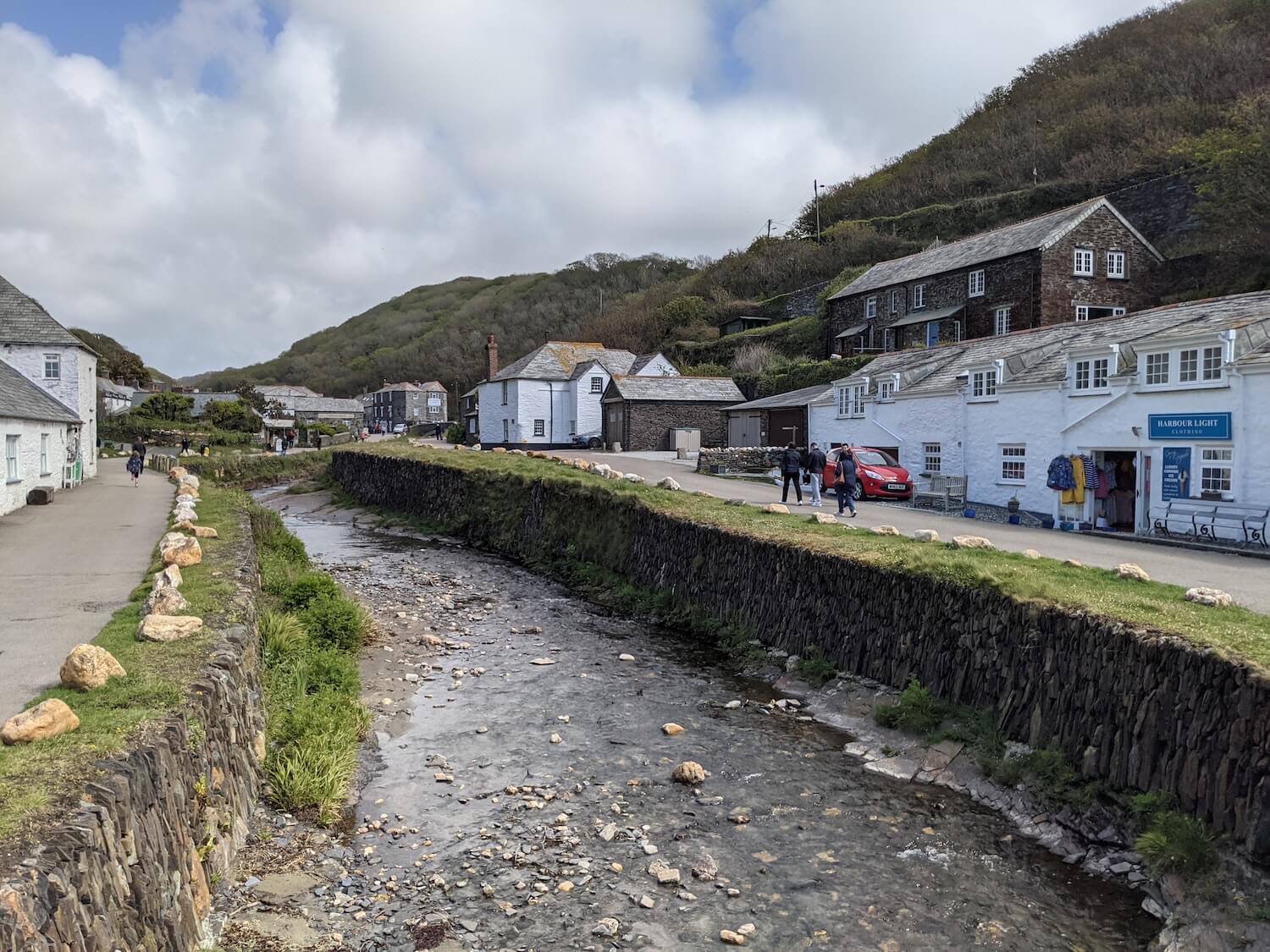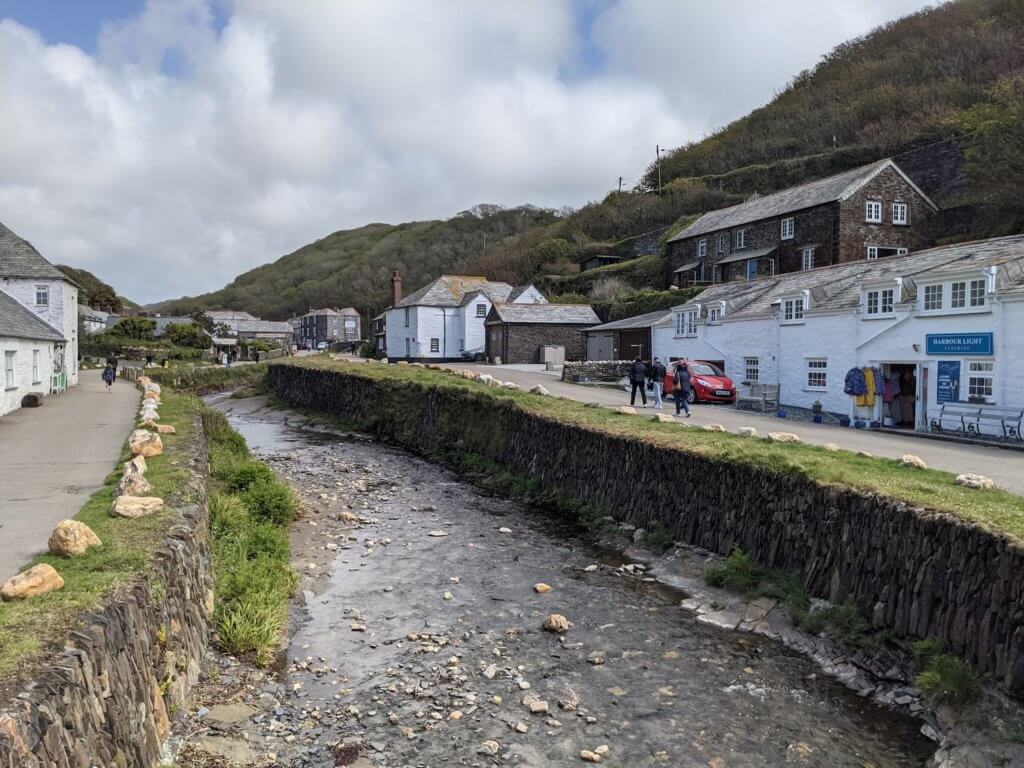 The low-laying area actually flooded in 2004 but every thatched and white-washed building was rebuilt to original form. Luckily for us, this includes medieval homes, pottery workshops, art galleries and the unique Museum of Witchcraft and Magic.
You'll want to combine your Bocastle day out with Tintagel too. Just 10 minutes away, Tintagel Castle and Merlin's Cave sits in an Area of Outstanding Natural Beauty. Fans of Arthurian tales would love the mysterious ruins! 
READ MORE: The Most Impressive Waterfalls in Cornwall
4. Padstow in Cornwall
When it comes to pretty Cornwall towns, Padstow definitely boasts a classic Cornish appearance. This working fishing port is often buzzing with tourists by the harbour front, especially on weekends.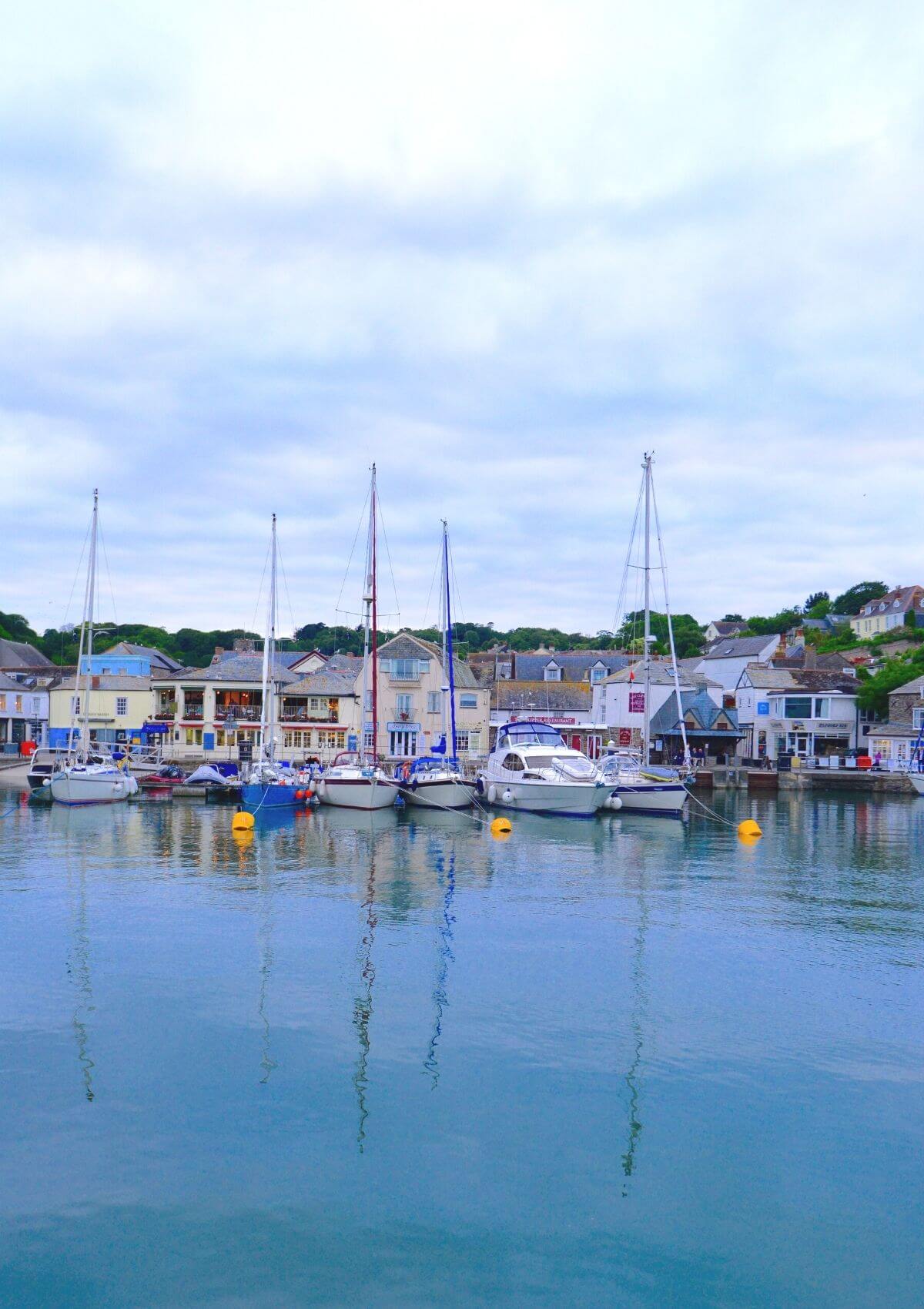 Apart from the seven gold sand beaches just minutes away, what makes it a great Cornwall day out is the daily fresh supply of seafood! It's a hub for all things seafood related. In fact, Padstow is nicknamed Padstein after Chef Rick Stein, who upped Padstow's culinary reputation.
We highly recommend The Seafood Bar for a casual but delicious dining experience, but if you're hunkering for an afternoon pastry, The Chough Bakery is best.
Padstow is also home to one of our top paddleboarding spots in Cornwall and is one of the prettiest towns in England too.
5. Marazion in Cornwall
Marazion is by far one of the most unique and stunning places to visit in the UK. It's definitely one of our favourite weekend getaways – especially since it's the oldest town in Cornwall!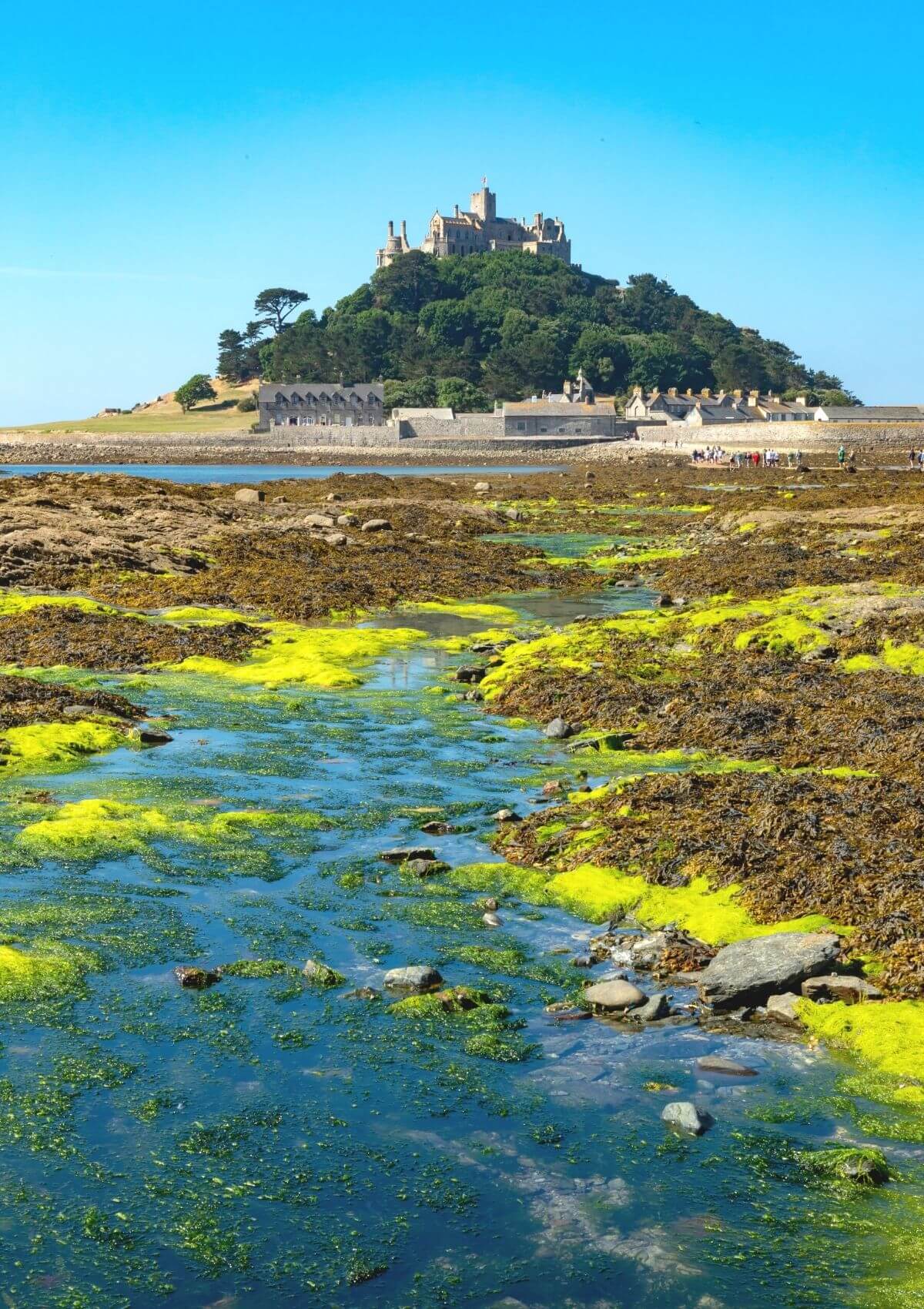 Being a market town rooted in history, you'll find lovely merchants' houses and old cottages on quaint streets. And behind riots of flowers on these exteriors are small shops selling ceramics and jewellery; even ancient hotels serving full English breakfasts. You'll truly be stepping back in time.
Marazion is more famously the gateway to a National Trust destination: St. Michael's Mount. If you ever hope to see a real-life fairy tale castle, this is your chance! Cross the causeway on foot during low-tide for the full experience, or take the ferry over when the waves are high. The gardens are absolutely beautiful.
6. Looe in Cornwall
Connected by a seven-arched bridge, what used to be two separate medieval towns is now pretty, Cornish Looe.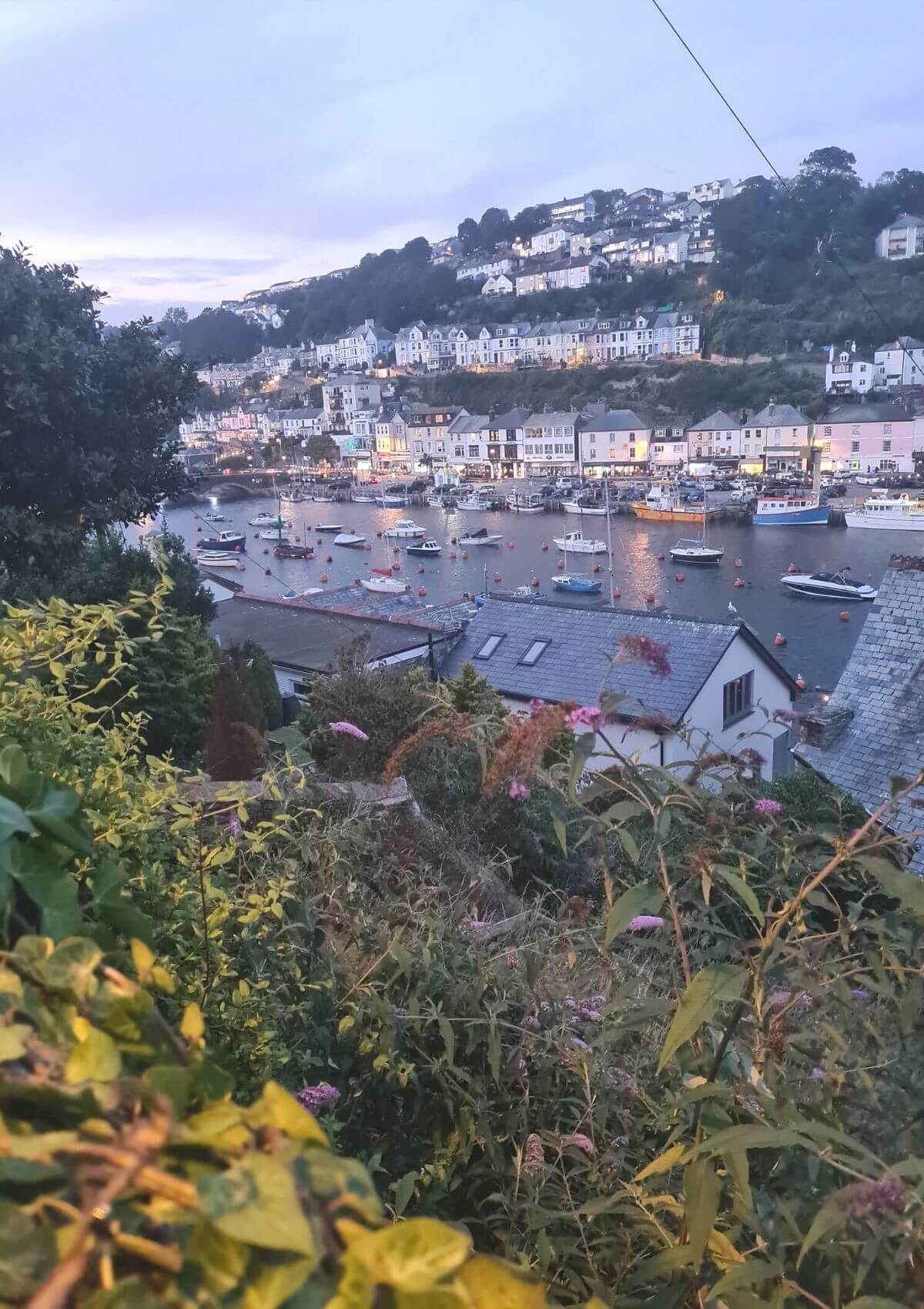 River Looe divides this fishing village into east and west, with some streets sloping up low hills to create plenty of photo ops. Home to old but characterful buildings like the 1500s Old Guildhall, Looe is a photographer's dream! You even get views that stretch all the way to Prawle Point in Devon.
On the East, you'll find the harbour and plenty of knick-knack stores to browse. On the West are a quieter array of cafés and tasty afternoon teas. Nature, of course, isn't far away either. Locals and tourists alike flock towards the softly arching beach. Shielded by a bay, its calm waters are great for swimming.
READ MORE: Do YOU know Cornwall? Have a go at our Cornwall quiz here!
7. Penzance in Cornwall
We won't spoil you too much about Penzance because it's really a Cornish town meant to be experienced. With naming roots that mean 'holy headland', you bet it carries a fascinating history.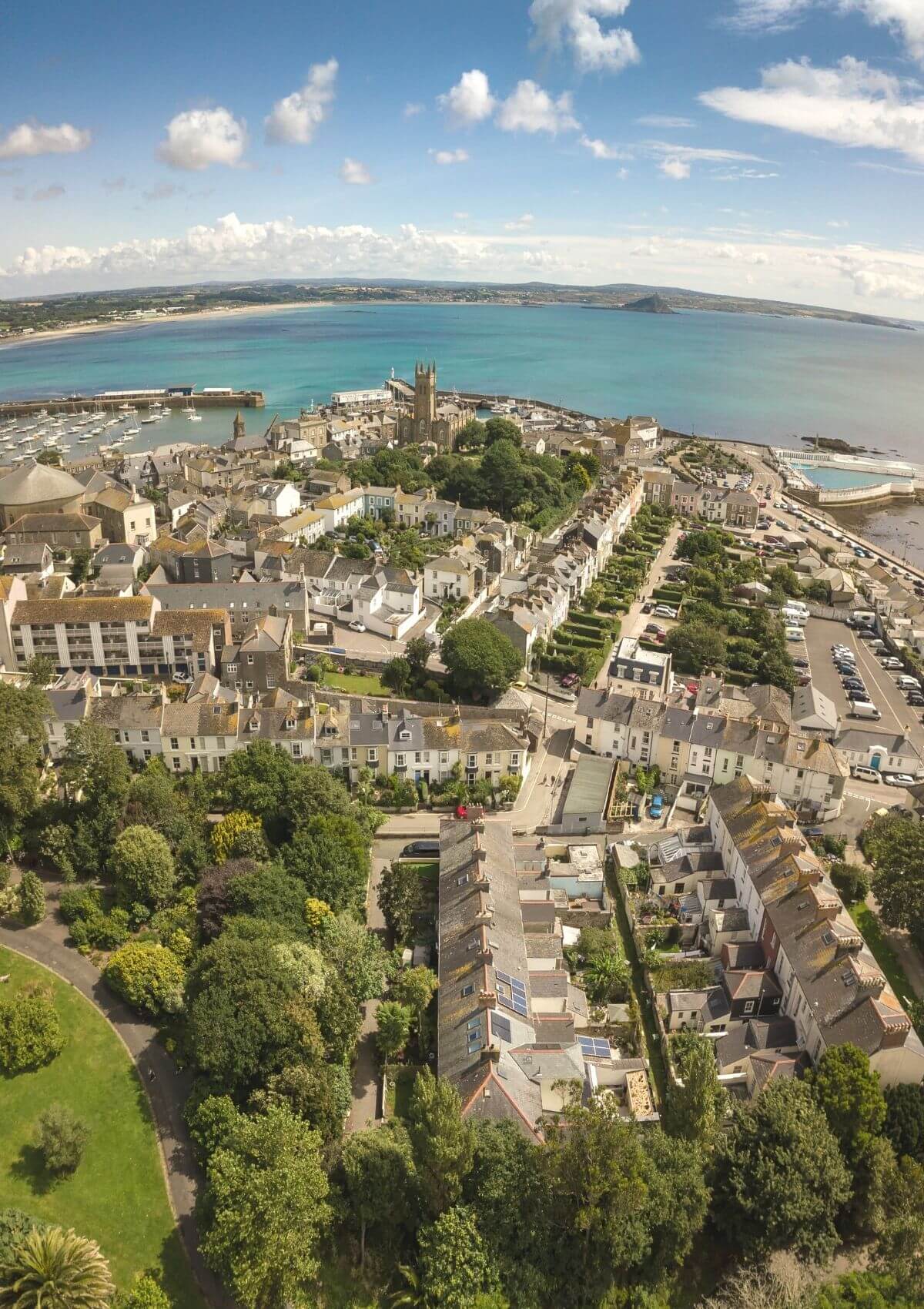 You'll have a blast exploring the surrounding areas, thanks to its unusually mild climate. Its palm trees and sub-tropical gardens sure are a rare find in the UK! But don't just loiter around Trengwainton Gardens – look for the ancient stone circles in this corner of West Cornwall instead. The Lanyon Quoit and Merry Maidens circle are quite magical.
8. Port Isaac in Cornwall
Okay, Port Isaac is more village than town, but we have to mention it.
Tiny Port Isaac doesn't feel quite real. If you feel like you're stepping into a film set, that's because you are! TV show Doc Martin uses this Cornish town as backdrop and it's easy to see why. Fans should definitely take a tour to the filming locations.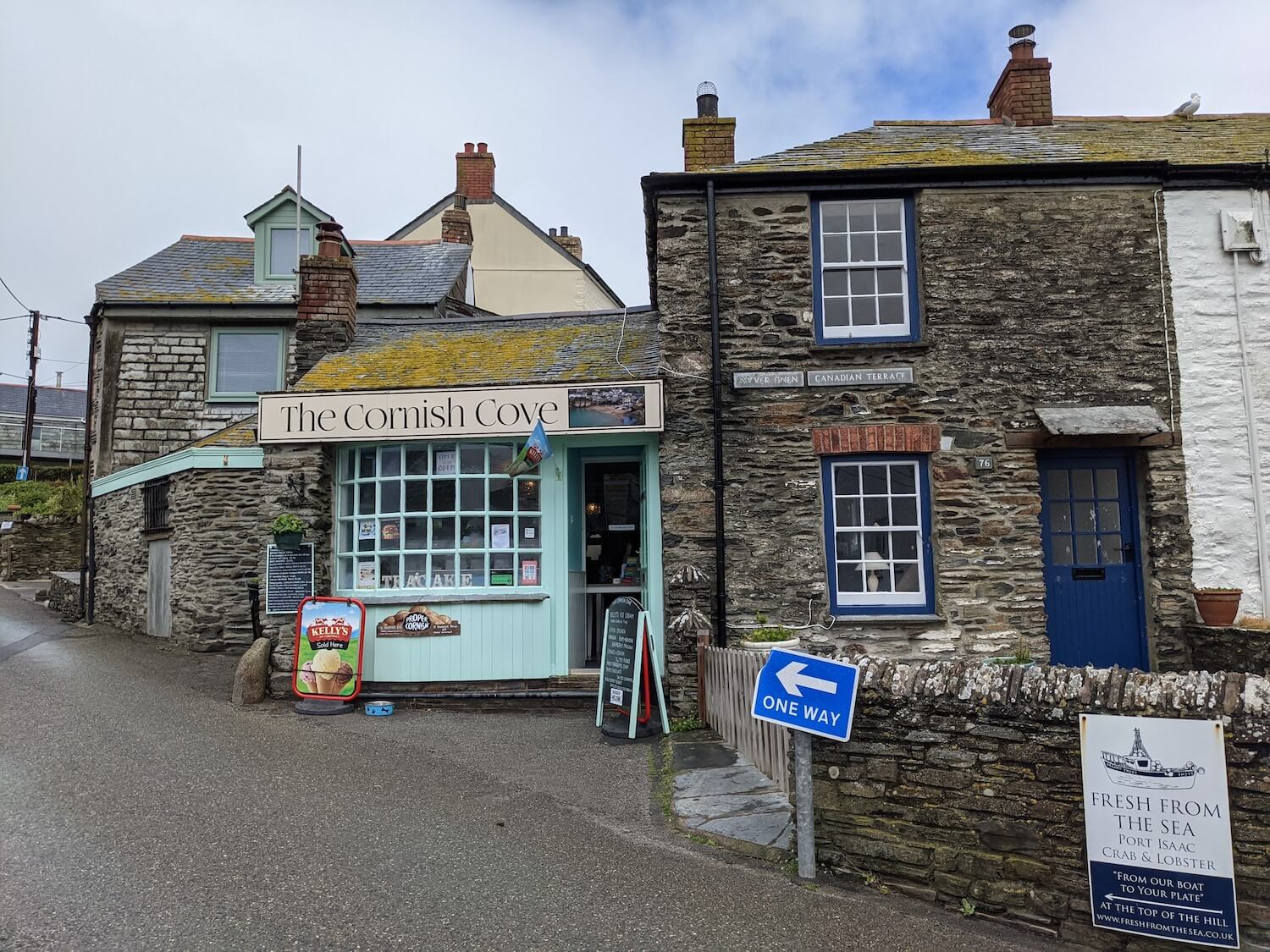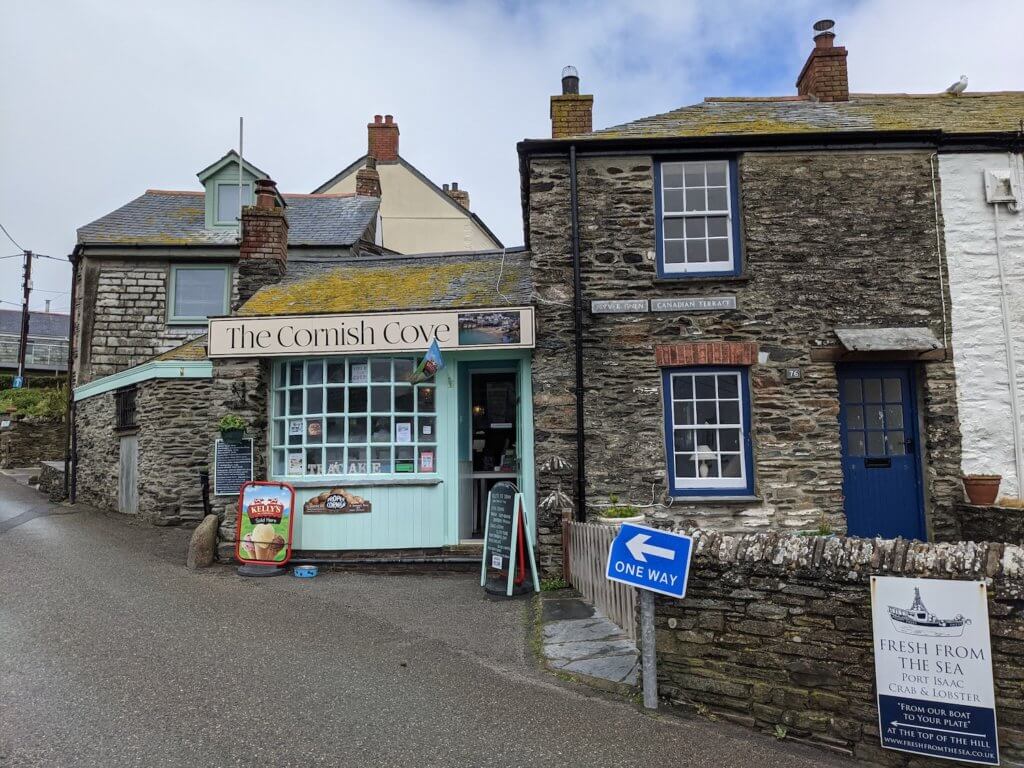 Nestled in a small bay along northern coast of Cornwall, Port Isaac is the cutest destination on the list. Its cobbled streets go off in all directions, framed by aged stone walls and clusters of buildings. The shingled roofs evoke such an old-town feel.
You can spend a lovely afternoon just sitting at a café and looking outside. Chapel Café offers yummy fish finger sandwich while Cornish Cove Tearoom has a lovely selection of cream teas.
9. Mevagissey in Cornwall
Once the heart of Cornwall's pilchard fishery, the town of Mevagissey is still a bustling harbour today. It's definitely one of the prettiest towns in Cornwall. Park yourself at the harbour front and mark how many fishing boats come in throughout the day. It's delightful munching on some fish and chips on the wooden benches lining the harbour, but watch out for the seagulls!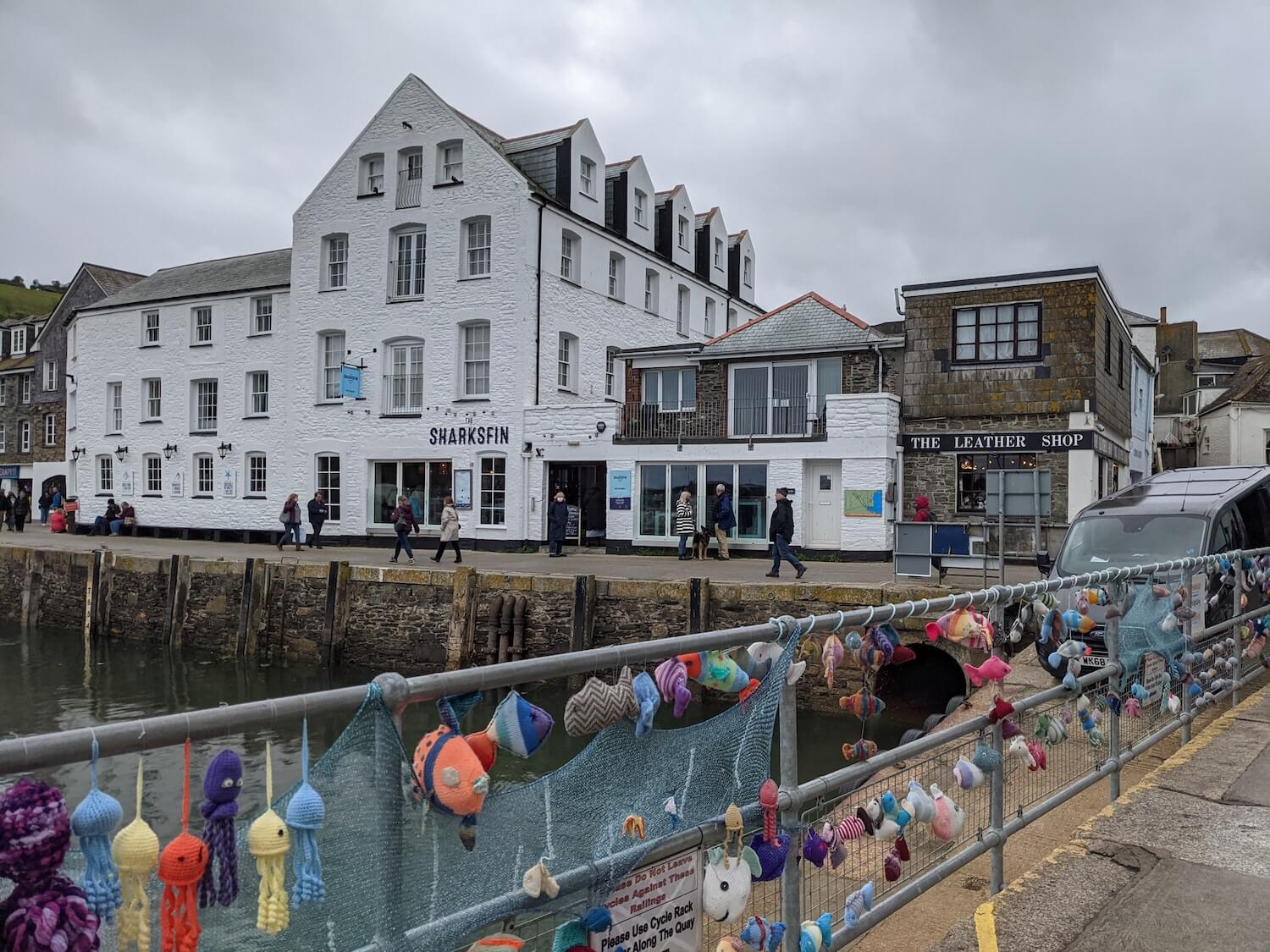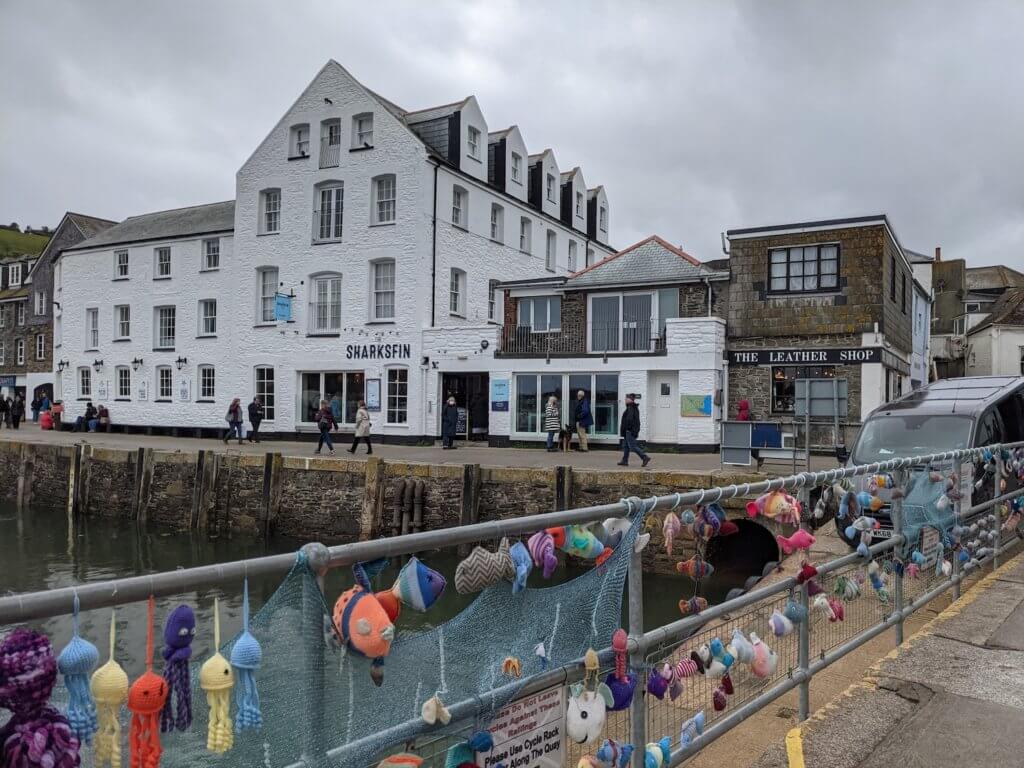 The rest of Mevagissey is a nest of steep narrow alleys, cosy Cornish pubs and boutique shops. Do drop by the museum and small aquarium for extra entertainment. For those who like being outdoors, why not commandeer a fishing boat yourself? Dolphins and seals visit frequently in the summer.
If you drove here, the Lost Gardens of Heligan is close by – one of the most impressive gardens in England.
10. Truro in Cornwall
Truro is hand-down Cornwall's prettiest city – because it's the only one! You can find more fascinating facts about Cornwall here.
There are plenty of things to do in Truro over a weekend. One such highlight is simply meandering through its cobblestoned streets, admiring the colourful shop fronts and apartments overhead.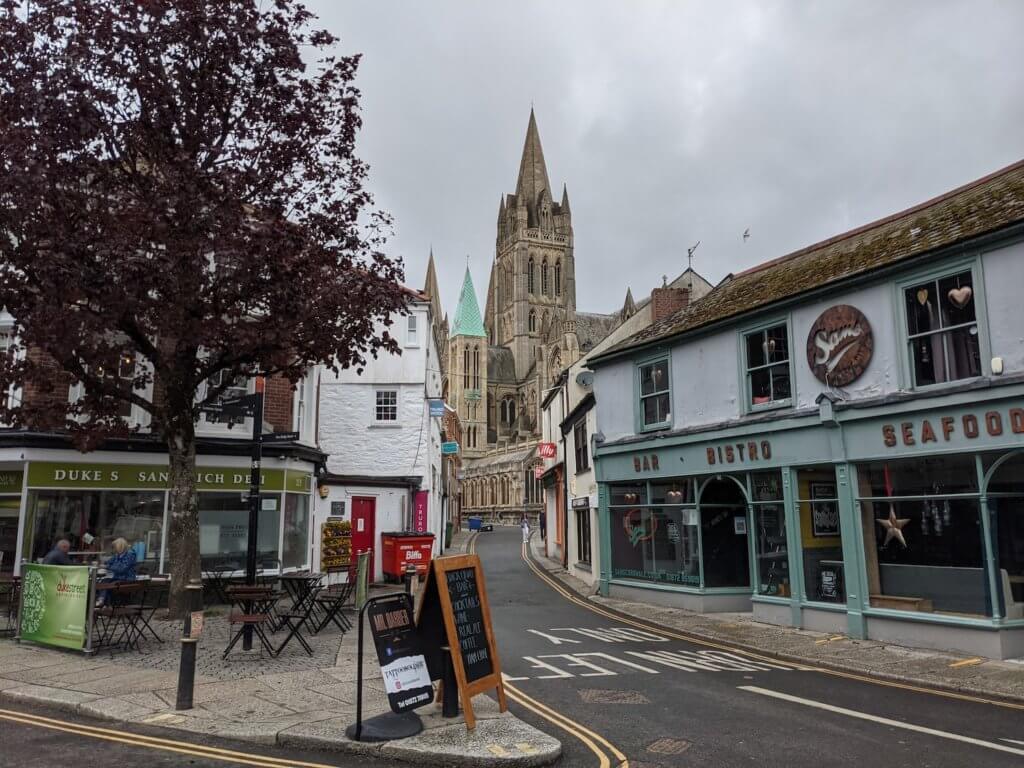 The Old Town centre is comprised of Gothic and Georgian styled houses, some of which house authentic Cornish tea rooms. Charlotte's Teahouse is a classic stop after a few hours at the Royal Cornwall Museum, which outline's Truro's mining and engineering history. Another stunning landmark is Truro Cathedral; take photos of the stained-glass windows and the black ebony statue of Madonna and Child!
Once you're tired of independent shopping, be sure to explore the beautiful gardens around.
11. Charlestown in Cornwall
Charming Charlestown is another pretty town in Cornwall with long history. It used to export copper and import coal thanks to a conveniently poised harbour – one which, is still working today. Check out the village houses turned into the Shipwreck and Heritage Centre! There are artefacts from over 150 shipwrecks.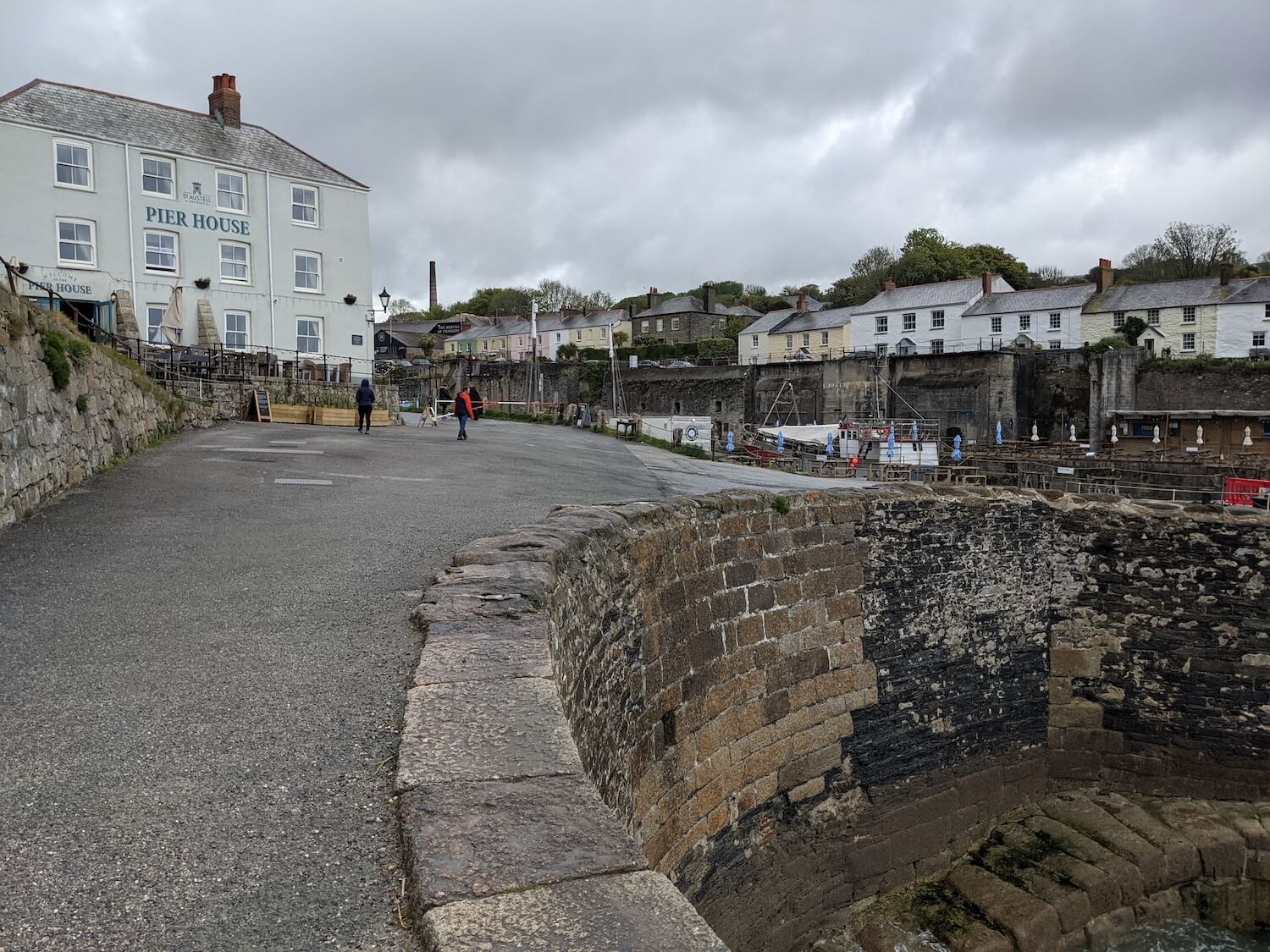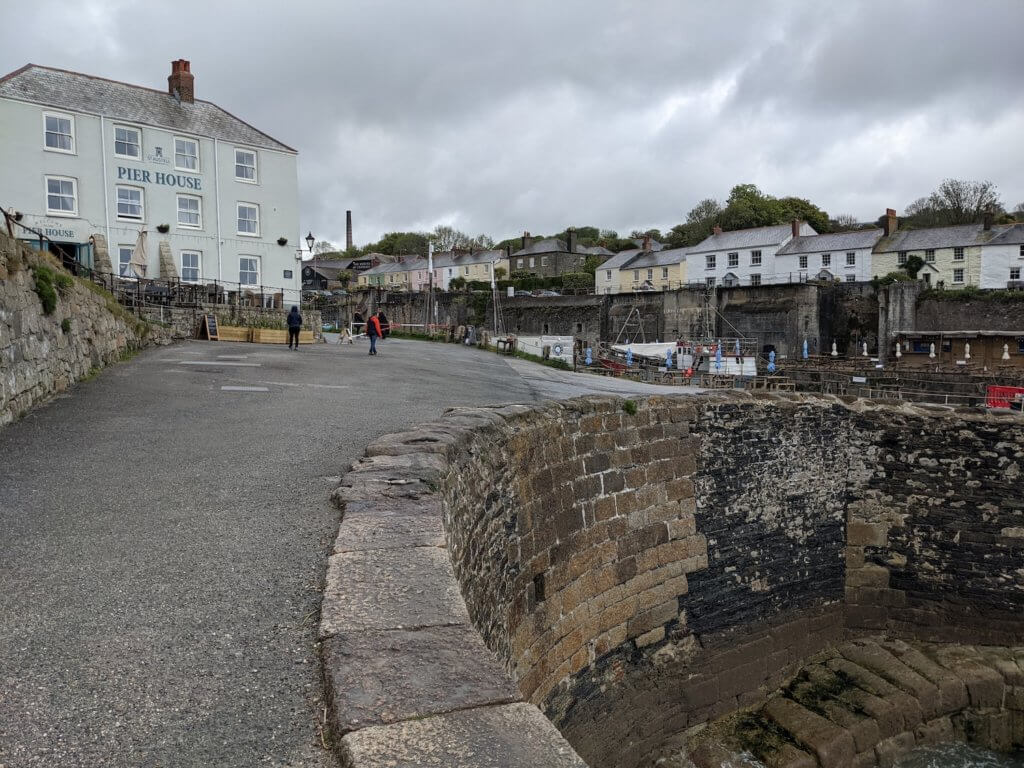 It's also a popular filming location, having appeared in Poldark, Alice in the Wonderland, The Three Musketeers, About Time, and more productions. That tells you plenty about its charms.
12. Fowey in Cornwall
Fowey dates back to 1300, meaning its brimming with maritime history. Even today, plenty of boats cruise along the estuary for stunning views. You'll even spot large cruise ships parked by the harbour as holiday makers and sailing fanatics converge on this popular destination.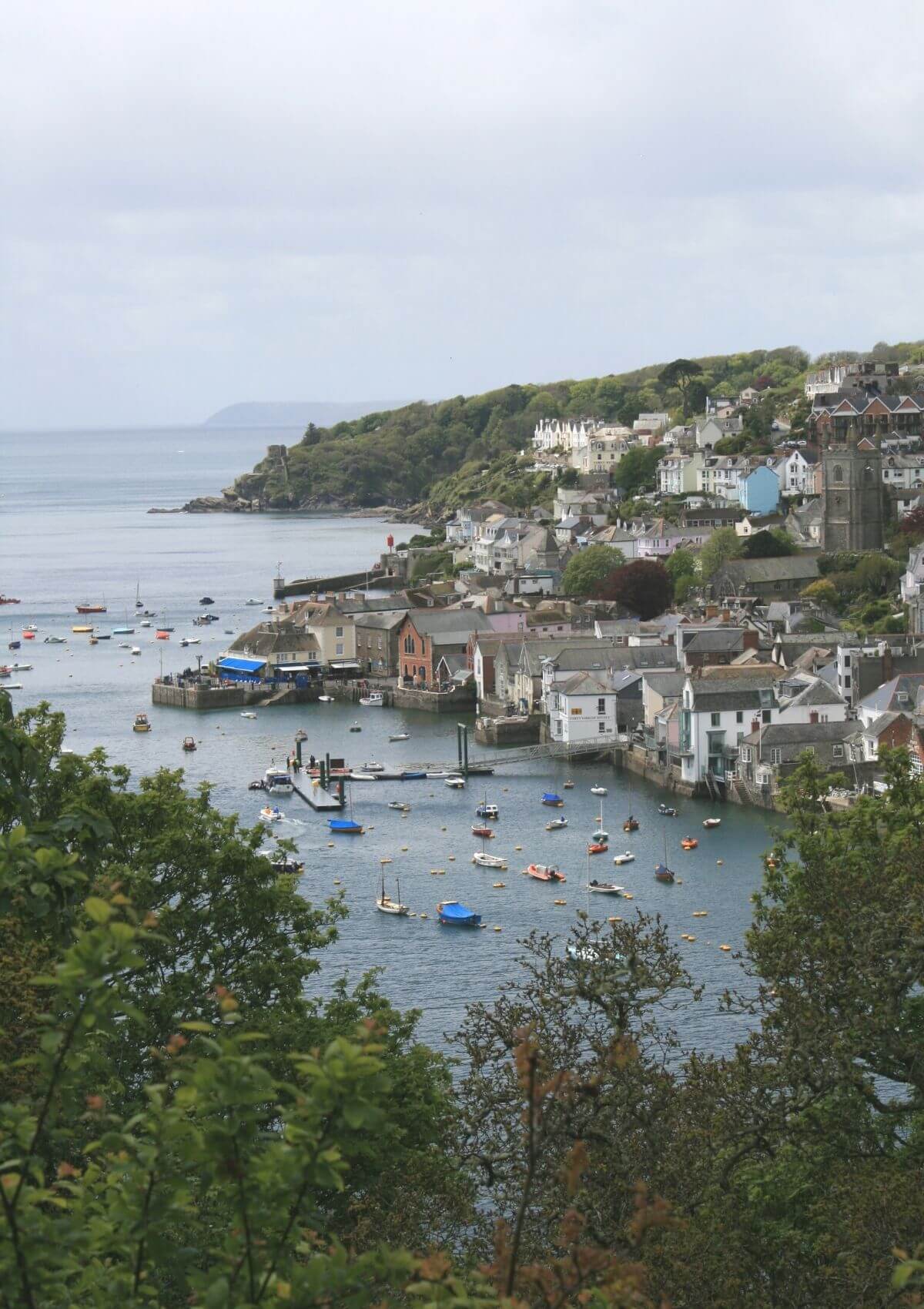 Its natural surroundings are beautiful enough to be titled an Area of Outstanding National Beauty – I'm enamoured with the bustling centre too. Fowey is characterized by medieval and Georgian buildings. Along main Fore Street is a vibrant community of indie shops and eateries, the latter boasting deliciously fresh Fowey mussels.
You can link up your day outs too! Take ferry across River Fowey to Polperro or to Mevagissey for an epic holiday.
13. Mousehole in Cornwall
Mousehole is located just a few miles down the road from Penzance, at the very south-western tip of Cornwall. The small harbour is a typical Cornish affair, lined with independent shops, cafés and restaurants, and there are plenty of boat operators running trips out to sea. The tiny St Clements Isle lies just off the mainland, and is often a target for these boat trips, with a host of marine life and sea birds calling the area home.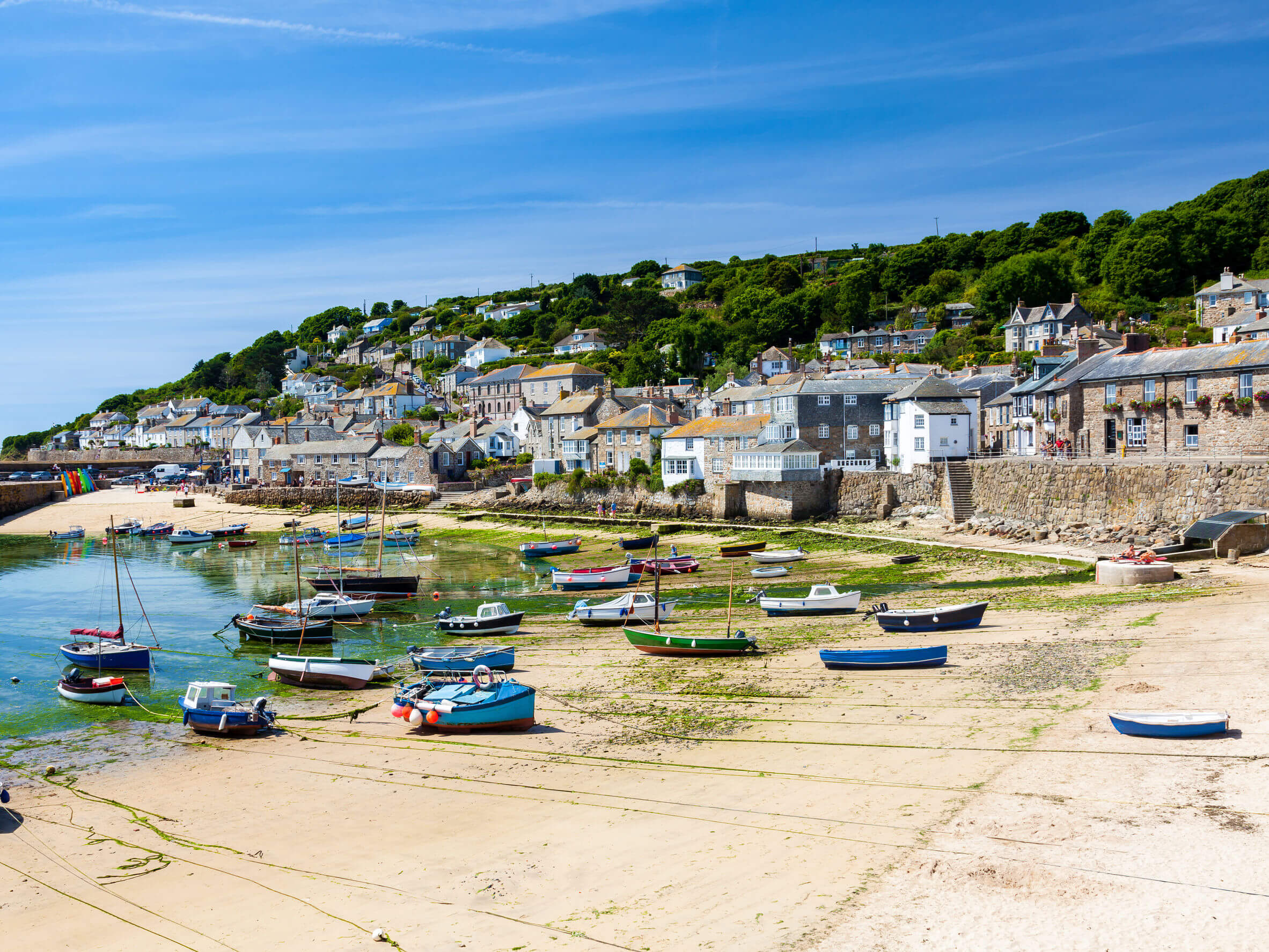 Every year, Mousehole Harbour is illuminated during the Christmas period with beautiful lights, making this a particularly pleasant time to visit, away from the busy summer months. Definitely one of the prettiest villages in England!
Prettiest villages in Cornwall
There are lots of pretty villages and towns in Cornwall to explore. You can plan your entire time in Cornwall around getting to see as many of these unique and characterful towns and villages as possible. Let us know which is your favourite village in Cornwall to explore!
---