Looking for unique things to do in Seahouses? Searching for puffins, island hopping and scuba diving are just some of the best days out in Seahouses for holidaymakers and families.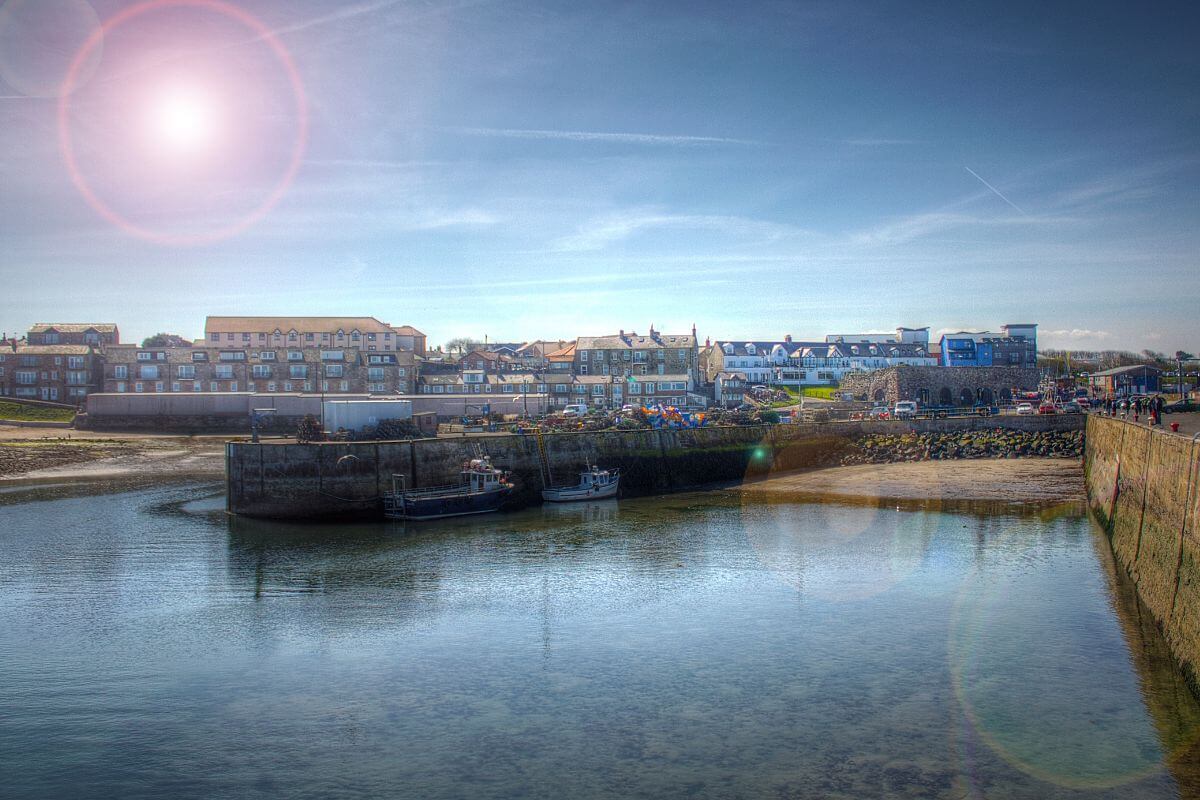 Located along the stunning Northumberland coastline, the harbour village of Seahouses has long been a go-to destination for holidaymakers looking to discover England's northernmost county. But what exactly is there to do in Seahouses?
From digging into traditional fish and chips to sailing around the Farne Islands in search of adorable puffins, there are plenty of amazing things to do in Seahouses, especially in the summer months when the sleepy harbour village really comes to life.
Seahouses is also the perfect base for exploring some of the most popular locations in Northumberland such as Bamburgh Castle, Lindisfarne Castle on Holy Island and the market town of Alnwick, one of England's most interesting towns. There are many B&Bs and self-catering holiday cottages in Seahouses, meaning you are spoilt for choice when it comes to accommodation. If you want to make the most of the outdoors, you can grab a spot in the caravan park.
With a rich history of fishing, Seahouses has a bustling harbour and locals who have lived there for generations. You'll find Seahouses on the north east coast of Northumberland, 50 miles north of Newcastle and 22 miles south of Berwick-upon-Tweed.
7 Things to Do in Seahouses
From playing a few rounds of crazy golf to dining on traditional smoked kippers and even ocean diving, here are some of our favourite things to do in Seahouses.
1. The Bunker soft play and crazy golf
The Bunker is a crazy golf course and children's amusement centre that's ideal for young families and grown-ups who like to get a bit competitive. While playing a few rounds, you can take in sprawling views out towards the Farne Islands and Bamburgh Castle, one of the most fascinating castles in England.
The Bunker's crazy golf course has 18 holes, each themed on a famous Northumberland landmark. There's also an indoor soft play centre complete with cushioned climbing frames and ball pits for the little ones.
When you need a break from putting and playing, you can order tasty bites and hot drinks from the American-style café. Menu favourites include classics like beefburgers, hot dogs and paninis.
Opening times for The Bunker run on a seasonal basis.
Summer opening times (June to September): Open every day from 10am – 6pm.
Winter opening times (October to May): Open Saturday and Sunday ONLY from 11am – 5pm.
At just £3 for under 16s and £4.50 for adults, The Bunker is one of the more reasonably priced things to do in Seahouses.
2. Farne Island boat trips
Taking a boat tour to the Farne Islands is a must when visiting Seahouses. These National Trust islands are home to a wide variety of seabirds and aquatic wildlife. Sir David Attenborough himself has declared it as his favourite place to see nature in the UK.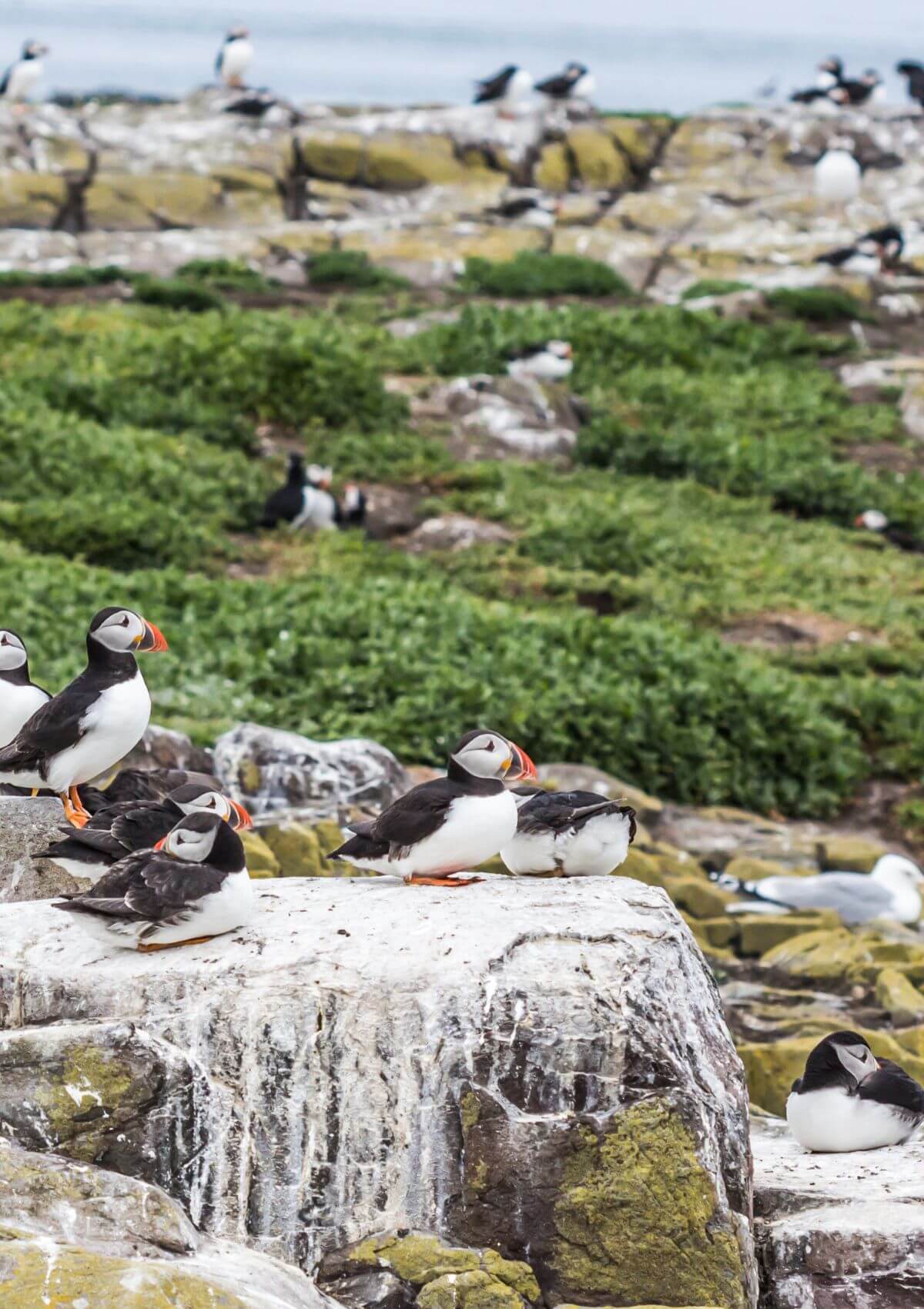 Located off the coast of Northumberland, The Farne Islands are a pretty unique collection of small islands that provide a home to around 23 different varieties of seabirds, including puffins and terns. You may also see lazy seals basking on the rocks or even a pod of porpoises swimming alongside the boat.
While you can't currently step ashore, you can still join trips such as sunset cruises, puffin cruises and tours along the coast towards Holy Island.
At the Seahouses Harbour, you'll find a variety of boat tour operators that sail to the Farne Islands from March until October. Popular ones include Serenity Boat Tours and Billy Shiel's Boat trips.
Prices start from £20 per person. Trips last between ninety minutes and four hours, depending on the type of trip you wish to take.
3. Enjoy the county's best fish and chips with sea views
You can't visit Seahouses without calling into one of its famous fish and chip shops. After all, fish and chips are what England is renowned for. There are three delicious takeaway and sit-in restaurants offering freshly caught fish as well as your usual chip shop menu.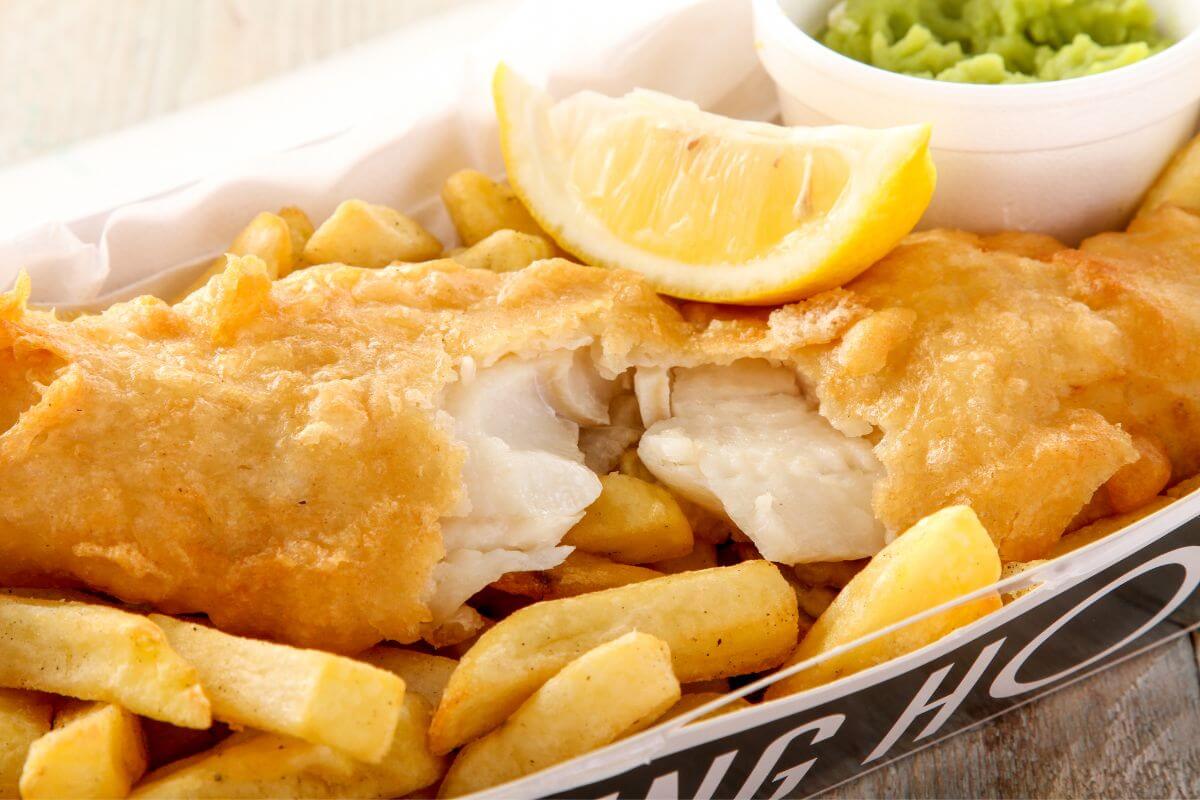 Neptune Fish Restaurant, Lewis's Fish Restaurant and Hook Fish and Chips are all great options for tasty fish and chips. Many people like to take their fish and chips down to the harbour, and sit on the wooden benches overlooking the fishing boats.
If you fancy more of a sit-down meal, The Bamburgh Castle Inn offers traditional pub food with gorgeous views out to sea.
You'll also find a small ice cream shop opposite Neptune Fish Restaurant: the perfect place for pudding.
Think you know everything there is to know about English food? Take our England food quiz to test your knowledge.
4. Walk along the coast towards Bamburgh
A walk along the beach, with the Farne Islands to your right and a stunning castle in front of you, is a perfect way to experience the best of the Northumberland coastline.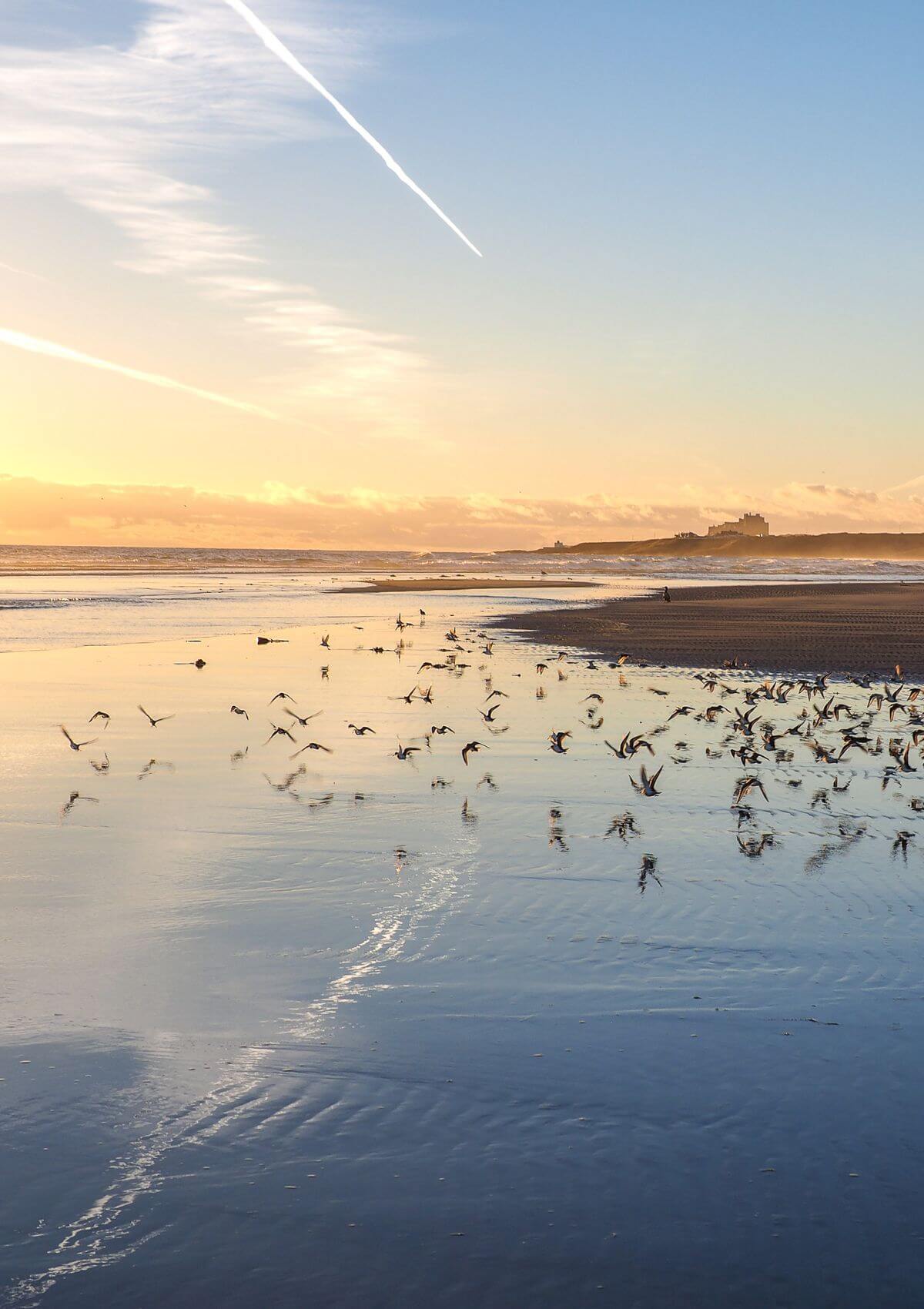 The walk from Seahouses Harbour to Bamburgh Castle is approximately three miles long and is mostly along the beach. This makes it a flat walk with rewarding views; what's not to love?
Leave the car either in the centre of Seahouses (car parking charges apply) or start your walk from the dunes near St Aiden's. You'll find the closest park to the dunes on the right hand side as you head north out of the village. While it's free to park here, it does get very busy, so it's best to arrive as early as possible.
Have a soft spot for sandy strips by the ocean? Read about the best white sand beaches in England.
5. Go on a Seashore Safari with Ranger Jane
Ever find yourself struggling to find anything more interesting than soggy seaweed when you go rockpooling? For guaranteed sightings of weird and wonderful creations, you might want to take part in a Seashore Safari.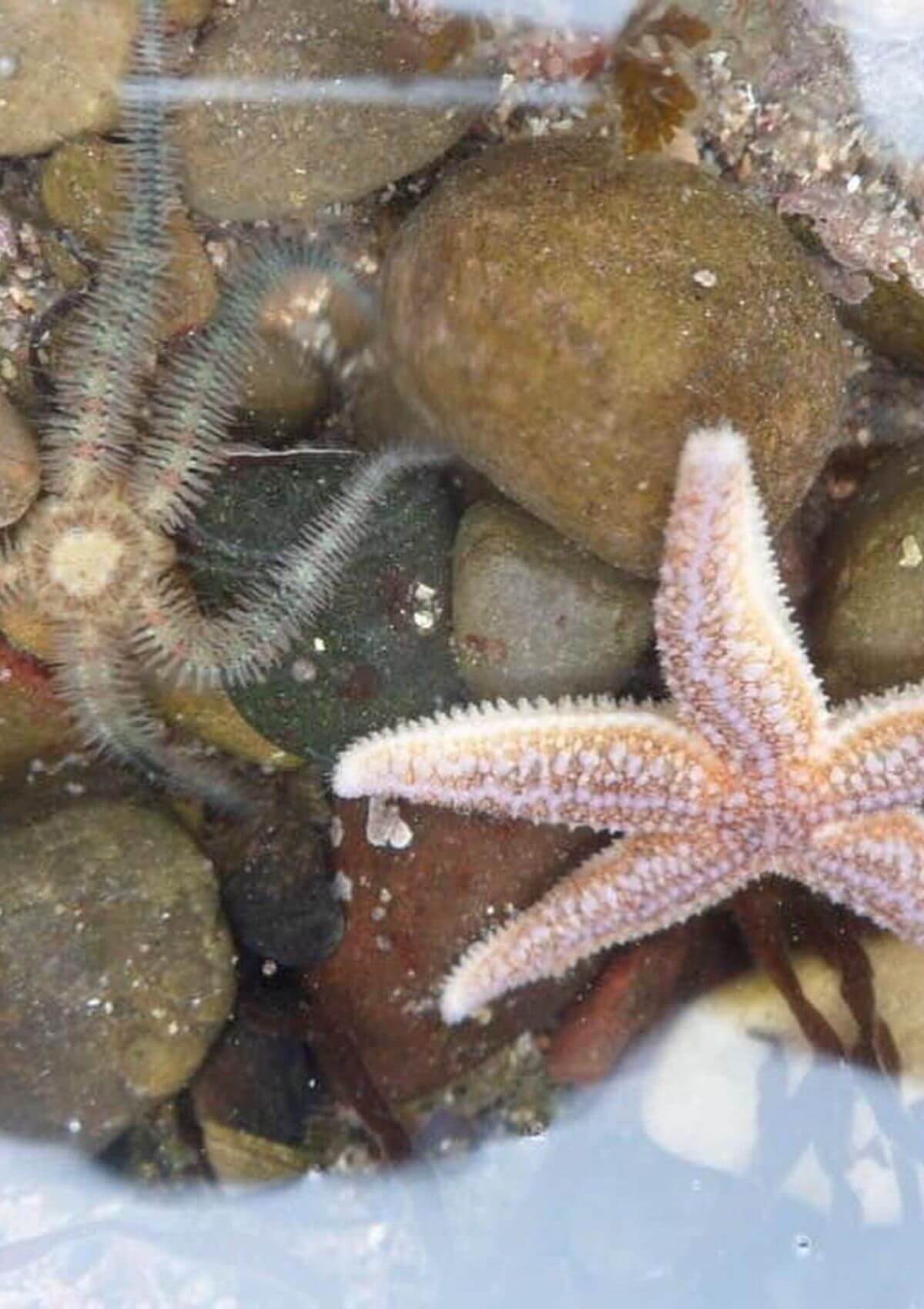 Run from Seahouses' beach, Ranger Jane's Beach School is facilitated by Jane, an independent beach school practitioner offering a range of activities in the local area. The one we recommend booking is the Seashore Safari.
Guided Seashore Safaris last ninety minutes and are available as group or private tours. Nets and buckets are provided; you just need to turn up in appropriate footwear.
Jane knows the hiding places of crabs, starfish and small fish, so you're guaranteed to find some hidden sea treasures. A Seashore Safari is a great way to learn more about the coastline and the wildlife that inhabits it.
If you're fascinated by the underwater world, you might want to visit some of England's best aquariums. You can drive to Tynemouth Aquarium in just over an hour.
6. Go diving with Sovereign Diving
Sovereign Diving offers an incredible diving experience around the Farne Islands and the Northumberland coastline.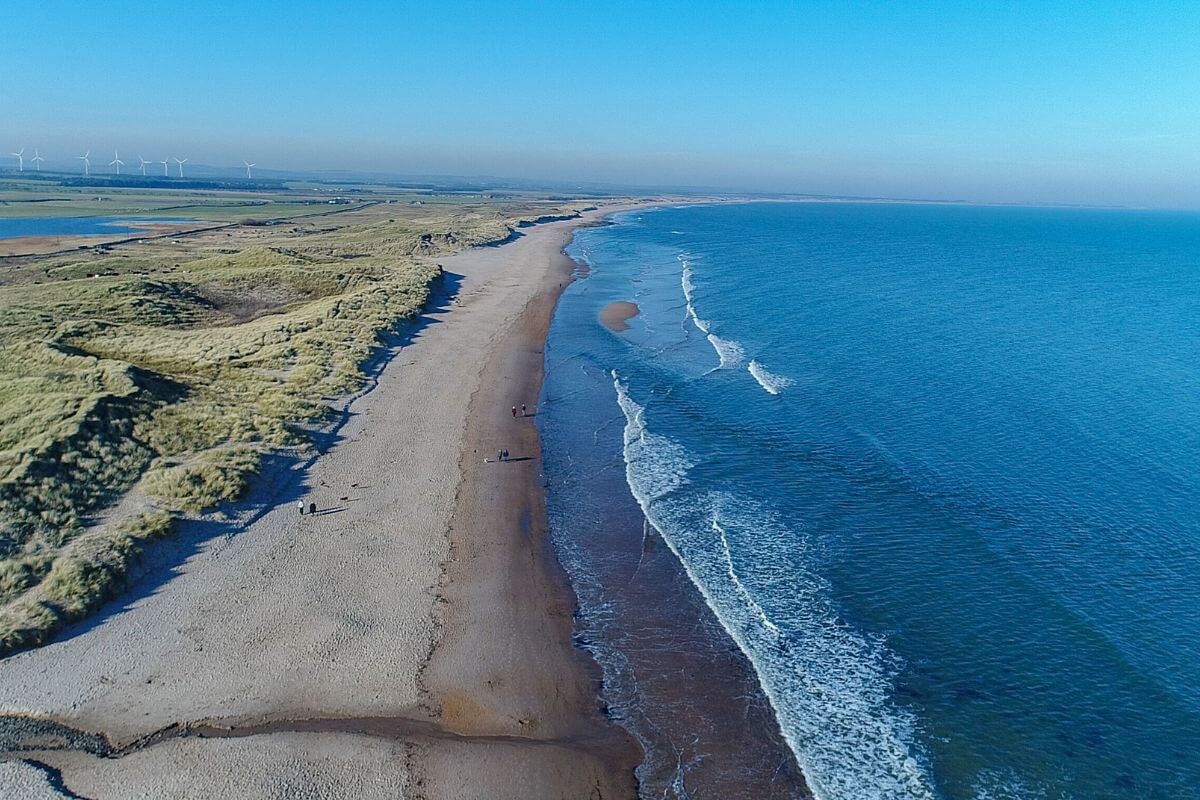 The water around the Farne Islands is among the clearest in the country, allowing you to swim alongside a plethora of marine life and even a few wrecks. If luck is on your side, you might get the chance to swim along inquisitive grey seals.
Tours including Wreck Diving, Seal Diving and Farne Islands Diving are available for novice divers right through to underwater veterans. The team is led by experienced and qualified divers; it's always a good idea to explore the depths of the ocean with those who are familiar with the local area and its wildlife.
7. Eat smoked kippers from Seahouses
Did you know that Kippers have been smoked in Seahouses since 1843? Interestingly, the methods used to smoke fish are the same now as they were back then. If you want to try traditional smoked fish at its best during your day out in Seahouses, call in to Swallow Fish of Seahouses.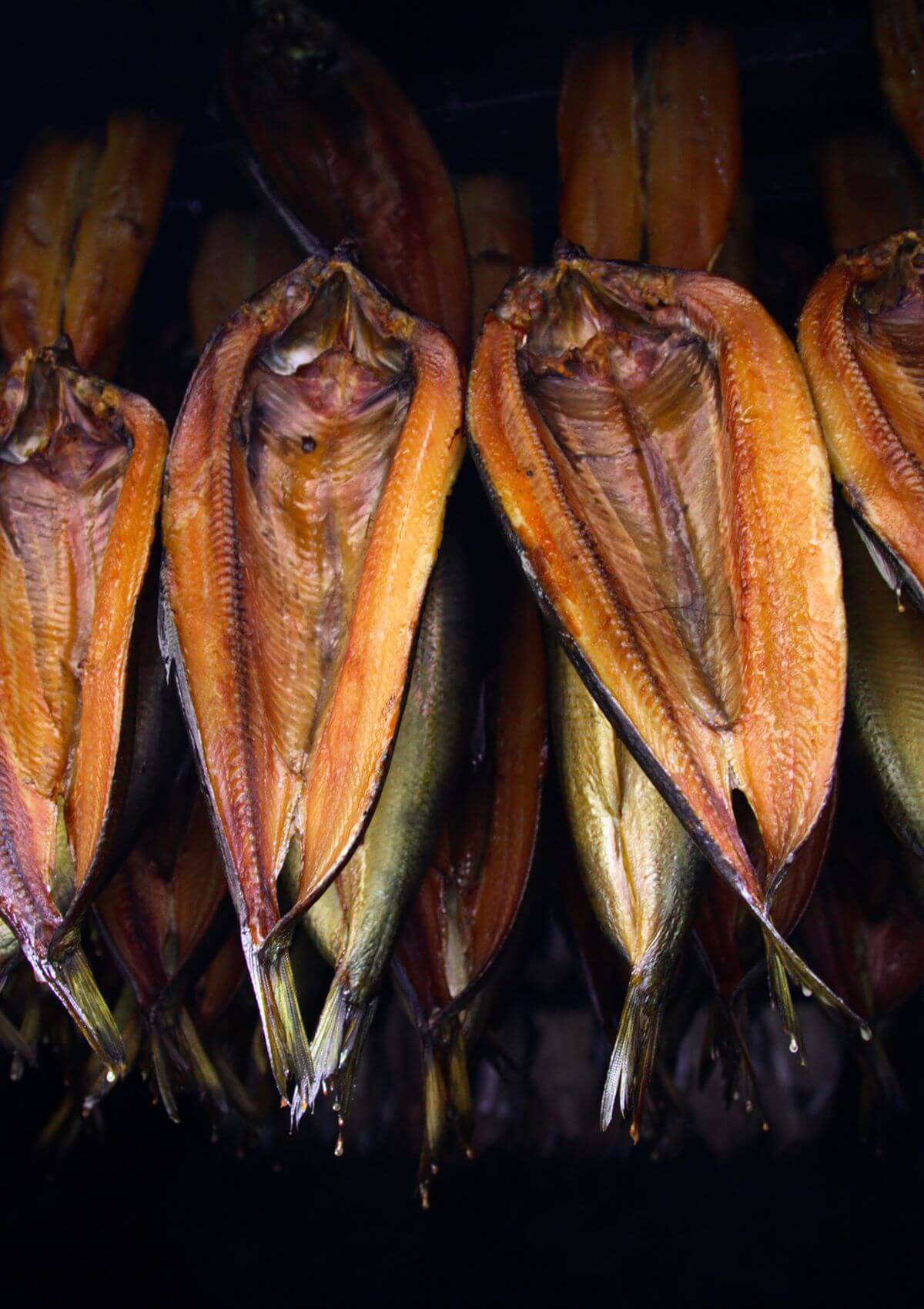 This is the place to buy your smoked kippers, salmon and haddock plus a multitude of other fresh seafood delights. If you can't make it over to the delicatessen, you can order online.
To smoke its kippers, Swallow Fish uses traditional oak sawdust, which has no additives, preservatives or colourings of any kind. The natural flavours speak for themselves.
As well as smoked produce, Swallow Fish offers a wide range of fresh, seasonal fish from the North Sea, sourced from a close network of trusted suppliers. This ensures the fish store can provide their customers with the finest sea fish without compromise.
The shop is open from 9am to 4:30pm from Monday to Friday and from 9am until 1pm on Saturdays (closed on Sundays).
You can find Swallow Fish at the Fisherman's Kitchen, 2 South Street, Seahouses.
Best things to do in Seahouses
Now that you know about the best things to do in Seahouses, you can pack plenty of adventure into your trip to the Northumberland coast. Whatever you end up doing, make sure it includes delicious, locally sourced food and plenty of opportunities to take in the stunning scenery. After spending the day out at Seahouses, you'll see why it's such a popular holiday destination.
Have we missed any hidden treasures or highlights that only the locals know about? Let us know your favourite things to do in Seahouses by leaving a comment below.
Quick list of the best things to do in Seahouses
The Bunker soft play and crazy golf
Farne Island boat trips
Enjoy the county's best fish and chips with sea views
Walk along the coast towards Bamburgh
Go on a Seashore Safari with Ranger Jane
Go diving with Sovereign Diving
Eat smoked kippers from Seahouses
---